Posted on July 6, 2020 | Link to original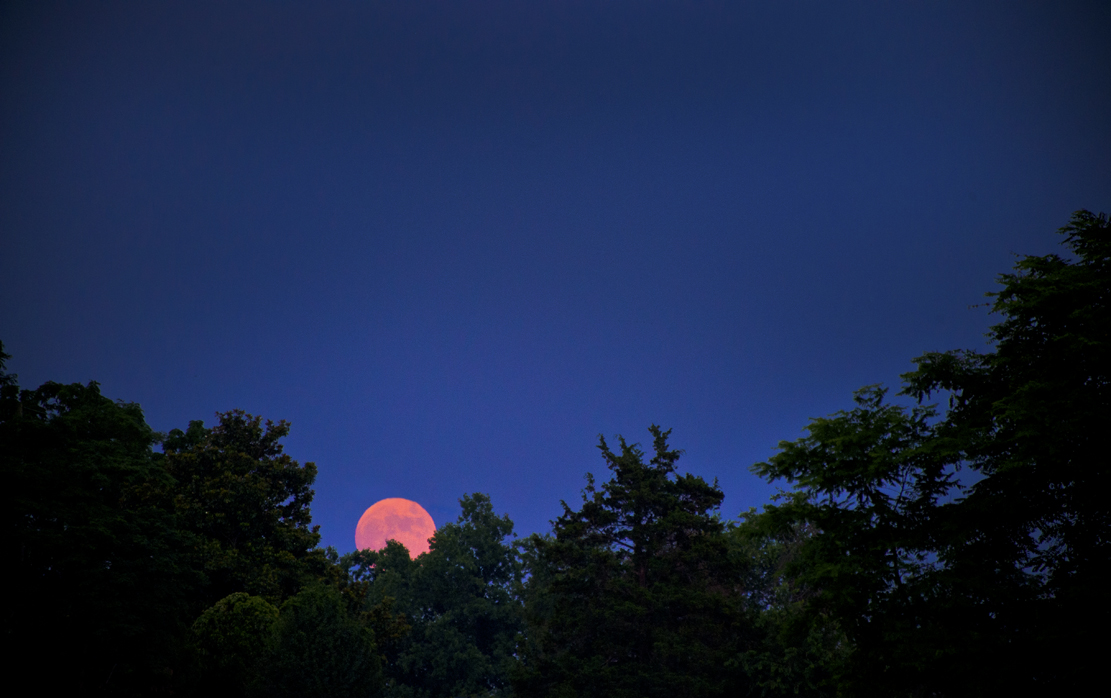 Dear Friend and Reader:
Overnight Sunday to Monday, the Moon formed a conjunction to Saturn in Capricorn (exact Monday at 5:35 am EDT / 2:35 am PDT / 10:35 am BST). This was the last stage in the events associated with the eclipse of the Moon that occurred overnight Saturday to Sunday.
This was the third lunation in a row that included an eclipse. While these were not "big" eclipses, they were similar to a barge moving through canal locks, gently following the lay of the land. We don't need any waterfalls right now. We need the gradual, gentle equalization of pressure.
This morning's Moon-Saturn in Capricorn may have come with a heavy feeling, though one that at least came with information about the bottom line of necessities involved, whatever the circumstance.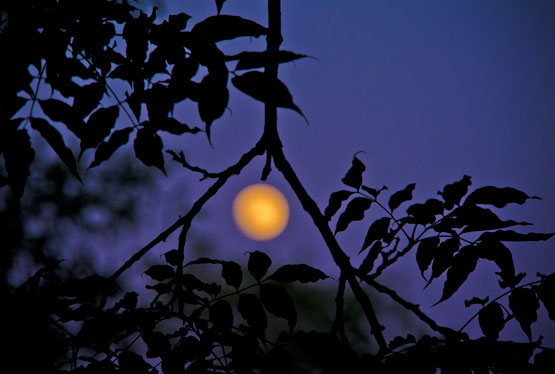 Use what you know: meaning, don't allow your considerable knowledge and experience to drain down the memory hole.
The Moon is now just past full phase, though the energy is still running high and tonight is a good one to run with the hunt. The dogs on Main Street howl, because they understand.
The Sun is still in a close conjunction to Vesta, which is a reminder to work with the idea of a central organizing principle in order to get a grasp on your affairs. That means the thing around which all other priorities are arranged. Everyone has one; know what yours is and make sure it's the correct one.
Vesta also involves the principle of exchange. Framed differently, this could mean sacrifice, though think of it as being willing to give up what you don't need in exchange for what you do; there is no sacrifice in that.
Emotional pressure, over-commitment and awareness of the need to take better care of yourself all may have come along with the weekend's transformation astrology. Remember what you discovered about yourself the past few days.
You're unlikely to get the message in such a succinct or easy-to-see way again. Events of the weekend represent an emotional transformation, best illustrated as a snake shedding its skin — a rather mysterious thing, yet it happens all the time.
There are layers and layers to this; the world is in a complex and dangerous process of rebirthing, which is in some ways driven by natural psychic processes. In other ways it is driven by forces provoking artificial transitions in society. You must know where you stand with all of this. That will require going deeper than the surface version of events and understanding the different motives and agendas that are in motion.
You need yours: rather than going with the flow and waiting to see what happens, you must keep your eye on some important goal during this maelstrom. You may get information about that early in the week.
At 6:08 am EDT the Moon entered Aquarius. After what may have been a heavy or restless night, the energy has opened up and more workable aspects have started to develop, beginning with the Moon connecting to Mars (motivation) and Chiron (lucid awareness) through the day Monday and overnight into Tuesday.
Gently take action on the important items on your agenda — there should not be many, perhaps two or three at the most. Remember, remember: very few items on your top-shelf agenda. This way you can actually do what is necessary without feeling overwhelmed.
One other note: Mercury stations direct on Sunday, July 12. Now is not the time to go into that in detail, though I will develop the story on Daily Astrology & Adventure.
With love,