If Your Birthday is Thursday, March 5 | The Day of Heaven and Hell
Get instant access to the 2020 Pisces Astrology Studio | All Other Signs
Be not afraid to look someone in the eye and tell them what you know to be true. Be not afraid to walk away and do your own thing. Do you really need to explain yourself? Ask this with special emphasis if you've tried to do so many times and not succeeded. Set a high standard on the use of language. If what you're saying is not beautiful, then you probably don't need to be saying it.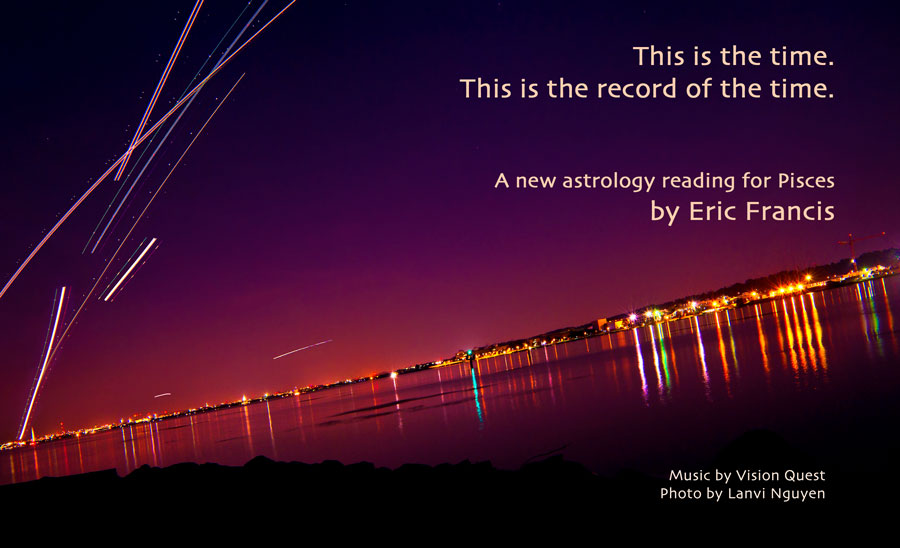 Astrology Studio for Pisces | A New Reading by Eric Francis
This is a momentous time in collective history, and a turning point in your life. As the year develops, most of the movement — including Pisces' ruling planet Jupiter, and the Jupiter-Saturn conjunction — will be pointing into Aquarius, the most sensitive and innermost angle of your chart. I also cover the retrogrades of Venus and Mars, and the forthcoming Jupiter-Pluto conjunction in your friendship sign Capricorn. Mostly, I help you orient on your profound journey, and offer guidance how to harmonize with the world at this unusual time. Get instant access to this reading.
Audio introduction to the RESPECT series of readings | LEARN MORE — PURCHASE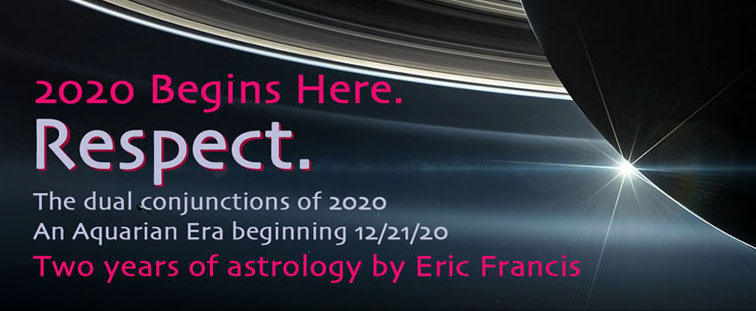 Almanac: The Moon is in Cancer and enters Leo March 6, at 4:27 am EST.
The Moon enters Waxing Gibbous phase tomorrow at 6:47 am EST.
The Sun conjoins Teharonhiawako, a Kuiper belt object named after an Iroquois maize god, tonight at 10:57 pm EST.