Link to Personal Phone and In-Person Consultations with Eric
Welcome to my readings page. I offer the highest quality presentations based on your Sun-sign and/or rising sign. No other astrologer that I know of offers this kind of srevice, which is helpful, detailed, motivating, insightful and therapeutically sound.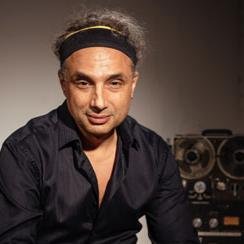 I hold myself to the highest standards of spiritual integrity in this and all of my work.
I am able create these readings without your personal birth data much the same way that a master tarot reader can give you a brilliant reading knowing nothing about you.
Only as you'll hear, I stay close to the astrology giving it a clear voice.
I also offer in-person custom work. The readings listed on this page cost less than 10% what a custom phone or in person consultation does — yet they will get you most of the way there. Listen for your Sun sign and, if you know it, your rising sign.
These readings stand up to many listenings. You may hear to some recent readings below, presented in full (the 2019 series). If you have questions, call me at (845) 481-5616.
ericfrancisastrology is on Mixlr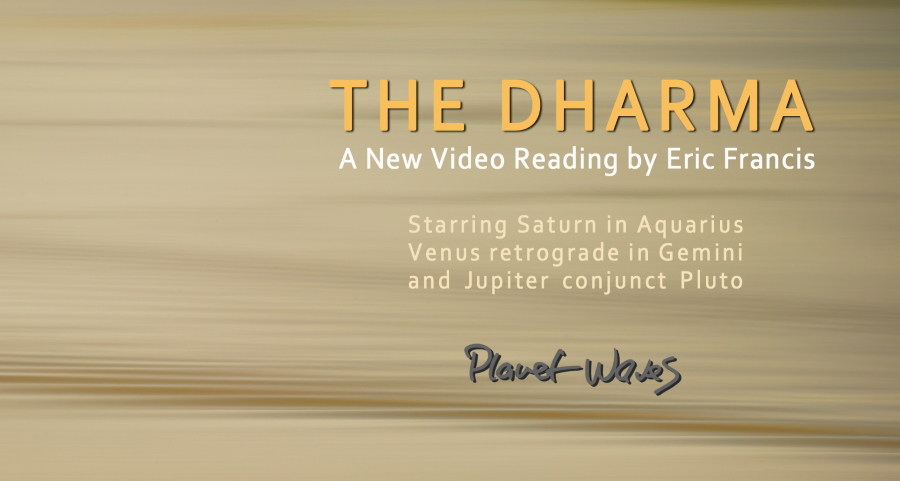 Many times I have quoted Khenpo Karthar Rinpoche: "We do indeed live in an age of decadence, but the dharma is not decadent. The dharma is the same as it always has been." Despite the challenges of our time, you can focus on your purpose, which is related to the World Purpose. You can step into your calling as one who came to our planet to make a positive difference. This is integral to your healing path, your personal mission and the necessities of the world. In this new video reading, about work and relationships, we will use the astrological markers of our moment to point the way, and clear the way. Pre-order all 12 signs of THE DHARMA here.
.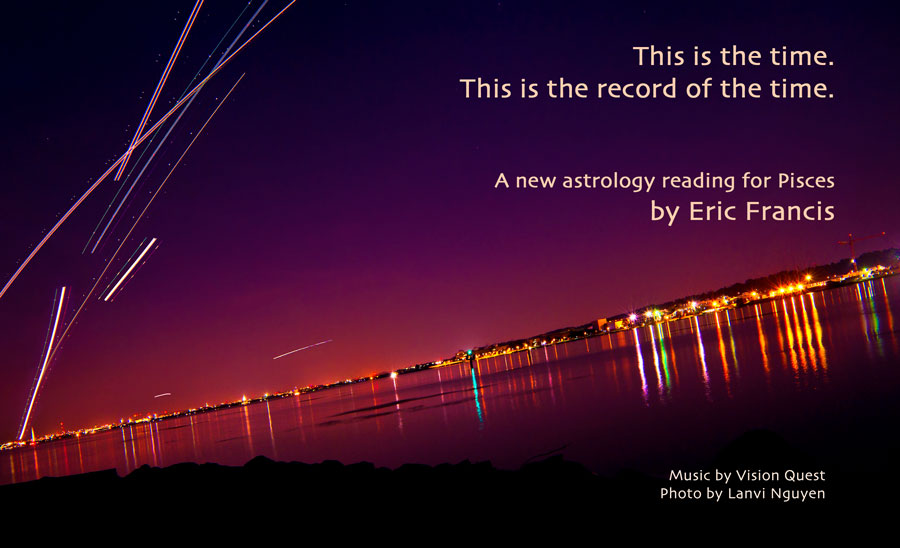 Astrology Studio for Pisces | A New Reading by Eric Francis
This is a momentous time in collective history, and a turning point in your life. As the year develops, most of the movement — including Pisces' ruling planet Jupiter, and the Jupiter-Saturn conjunction — will be pointing into Aquarius, the most sensitive and innermost angle of your chart. I will also cover the retrogrades of Venus and Mars, and the forthcoming Jupiter-Pluto conjunction in your friendship sign Capricorn. Mostly, I will help you orient on your profound journey, and offer guidance how to harmonize with the world at this unusual time. Pre-order this reading here.
---
Audio introduction to the RESPECT series of readings | LEARN MORE — PURCHASE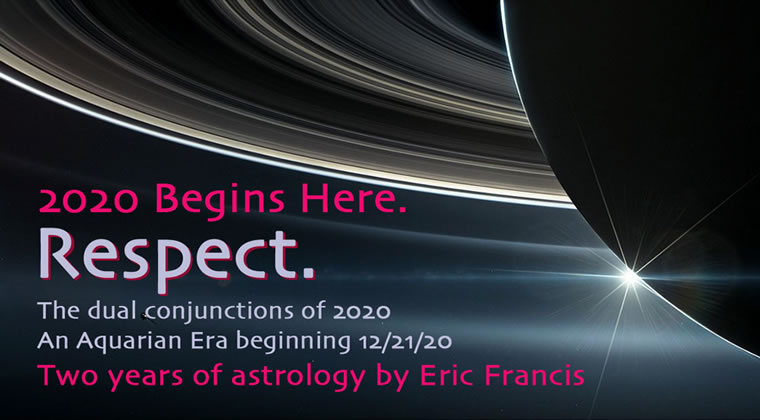 We're delighted to announce that the audio segments of our brand new annual edition, RESPECT 2020-2021, are now available for instant access. You may listen to the introductory recording on our website.
Each reading includes a high-quality audio recording of approximately 90 minutes by Eric Francis, plus a PDF of all the charts used, along with other resources. You'll also have access to An Aquarian Age, Eric's written reading focusing on 2021, which is due out in the spring.
Here are your purchasing options:
— All 12 signs for $144 | Order here
— Individual signs starting at $44 (additional signs discounted) | Order here
— All signs of both RESPECT and our 2020 part one (extended written readings), INTELLIGENCE, for $177 | Order here
— Individual signs of INTELLIGENCE only, starting at $44 (additional signs discounted) | Order here
Thank you for your business, and for trusting us as your astrological news service.
---
---

The Awakenings: Uranus Transits
If you were born between 1975 and 1981, you are experiencing one of the most important transits of your life — the Uranian opposition. We all have Uranus somewhere in our natal chart, though this reading will appeal mostly to those born with Uranus in Taurus (approx. 1934-1941), Leo (1955-1962) and Scorpio (1975-1981).
We know you're experiencing Uranus in Taurus in some unusual ways. Everyone is feeling it, though those with strong Taurus charts, or born with Uranus in one of those ranges, will experience unexpected turns of events; it's Eric's role to help you make them productive.
This reassuring, informative reading will stand up to many playings and keep providing you with helpful insights and revelations. It's playable or downloadable on any kind of device. Get instant access here.

Time Traveler: Navigating Mercury Retrograde
In this neat, friendly one-hour audio reading, Eric summarizes his more than two decades' worth of wisdom on Mercury retrograde, what it means and how to work with it. Using forthcoming Mercury retrogrades as examples, he lends his expertise to helping you steer through this well-known and often misunderstood astrological phenomenon.
You'll also get a video on how to find Mercury retrograde in an ephemeris, plus some classic articles by Eric — altogether your essential Mercury retrograde toolkit assembled on one page. Get instant access here.

Generations: Astrology of the Millennials
In this groundbreaking, first-of-a-kind reading, Eric speaks directly to millennials and their families, offering practical ideas on some of the most pressing issues facing young people and their families today: sex in today's culture, changes in the economy, school debt, and the impact of the digital age on self-concept and relationships. He tells the story through the lens of astrology, informed by his 25 years as a committed youth and student advocate.
Presented in four parts — Overview of Astrology, 1981-2001; The Impact of the Digital Revolution; Sex is Not Porn / Porn is Not Sex; Career, Education, Vocation and Debt: Digital Retrieves Medieval — the studio-quality audio files are playable and downloadable in all formats, and are sure to give you a sense of relief and potential — whether you're a millennial or the parent of one. Get instant access here.