Dear Friend and Reader:
I've been watching the news the past few weeks for signs and symbols of Mercury retrograde in Scorpio, which ended Monday. This and the surrounding astrology (covered in Tuesday's edition featuring Twin Peaks) caps off a deeply introspective year. I feel confident saying everyone learned a lot about themselves. Yet it was also a truly intriguing moment for personal-meets-political.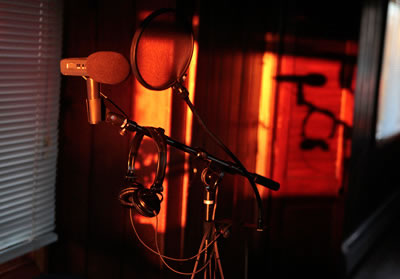 My personal favorite story from the time of the retrograde — maybe my favorite Mercury retrograde story ever, except for the yak butter incident — happened Thanksgiving Day in New York City. Some of the confetti distributed by Macy's for the famous parade consisted of shredded Nassau County (Long Island) police documents. This is not supposed to happen. Macy's claims to use only commercially produced confetti.
By whatever miracle, some of what was actually used included shredded confidential police reports, with names of undercover officers, Social Security numbers, birth dates, addresses and account information, according to a variety of press reports. Confidential documents are supposed to be shredded vertically, but these were shredded horizontally, so the information was legible.
Best of all, details of Mitt Romney's motorcade to the last debate (held in Nassau County) made it into the mix. This was after the debate happened, but it's still useful information to some.
The news reports were full of exclamations and inquiries about how this happened, and there is an investigation in the works. They need an astrologer on the panel, so they don't miss the biggest clue — Mercury was retrograde in Scorpio, the sign of all things secret, concealed or otherwise on the down-low. Hence, these secrets were liberally sprinkled, in legible form, all over the public.
The confidential confetti metaphor works on every level I can think of. It describes the current state of privacy, with the perfect non-Internet incident. Some have remarked that privacy is being reduced to just another commodity, available to those who can afford it. I would say we have evidence that it barely exists at all.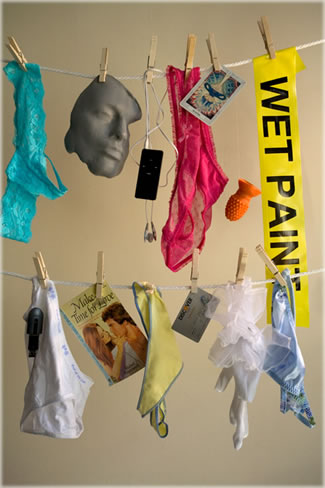 We have, at least, enough information to put us on notice that the notion of 'private' is a bit behind us — though there remains the question how we're supposed to respond. Most people still cling to the idea that certain things about them are unknown to most people, and the idea of them getting out, even if nothing illegal was done, is a bit mortifying. Indeed, it is evocative of death, where so much about us becomes known — it's just that we're not around to experience the benefits.
The benefits? Yes! The benefits of feeling all that pressure taken off. The benefits of no longer wondering what everyone will think, and projecting judgment onto others with negative self-talk.
Yet as far as I can tell, the secrecy issue really has two sides: the information that we deny to others, and what we deny to ourselves.
The resounding message of this year's astrology has been: come out to yourself. Reveal all of your inner secrets — to you. Explore inwardly; shine the light within and know yourself for who you are. I know that the fear in the way of that is deciding that you are going to encounter more self-judgment. While it's true that we have to pass through some shadowy territory, I believe that most of it involves dealing with the effects of previous judgments and self-criticism, rather than encountering pain about who we are. In other words, what we're dealing with is past emotional patterning affecting us now. This is good news; it lets us off the hook, as long as we don't climb back on by replaying old scenes over and over.
In any event, to unravel this shadowy stuff subverts all kinds of ego games, obsession with image and problems we have relating to others. Liars lie to themselves, and someone who is honest with herself or himself is more likely to be honest with others. Part of that honesty means establishing a relationship with the truth and its value, as a primary focus of existence. Once you do that, many other values and ethics fall into place. The fog lifts over obvious distinctions between right and wrong.
One of the sticky spots does seem to be sex. This is the one place where nearly everyone grants themselves a pass to deceive others or deceive themselves, on some level. It's one reason why I think it's the place to begin, and why I suggest being honest with yourself about what you want, what you've done and what has been done to you. If you hang out in that space for a while, you can collect a lot of your scattered energy, find some relief or even peace of mind, and then open up to others in a way that isn't terrifying.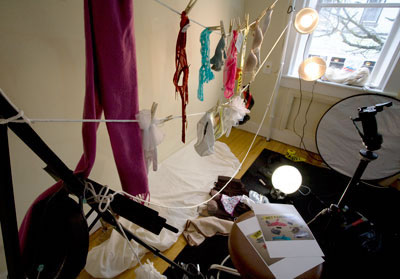 Part of why it's less scary is because you don't have to worry about what anyone is going to find out. I have no way to quantify the energy that's held in worrying what will happen if others discover something, but we all know that it's agonizing.
Our introspective year has included retrogrades of Venus and Mars, plus the Venus transit of the Sun, which no person alive today (barring some technology that doubles the length of a human lifetime) will see again.
The retrogrades took us in, in, in — and Venus revealing herself against the backdrop of the Sun, in broad daylight, seems to have awakened something in the feminine spirit.
Though my viewpoint is limited, and biased by a special interest in the topic, I have seen how Mercury retrograde in Scorpio has led to an impressive sexual and emotional awakening: people making decisions, coming to realizations, coming out of denial and into themselves, and the desire to express this in words.
We now head for the one remaining landmark event of this year — the Northern Hemisphere winter solstice of 2012, which is day 13.0.0.0.0 of the Mayan calendar. I read that chart for you last week in the article Something About Juno, and my not-so-surprising discovery is that the solstice chart mainly presents a deeply personal message about self-relating and relating to others.
Speaking of Introspective: Personal Astrology
This is the time of year that I dive into the personal astrology for all 12 signs, in the creation of the Planet Waves annual edition. Each January, I release a set of readings that covers the entire zodiac, applicable to Sun sign, rising sign, Moon sign and special topics such as relationship partners. This year the annual is called LISTEN.
In my reading of the world and of the planetary movements, this is the next step in saving the world — learning to listen: to ourselves, to our environment, to our children, to our partners: listening and paying attention to what we learn. The astrology is providing rich information about how we may do this — especially the part about going past the fear and the mental chatter and listening on the soul level.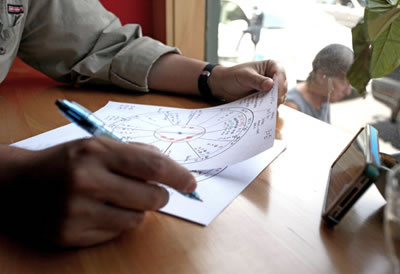 I've been developing this work since July, casting more than 100 charts and studying the positions of dozens of minor planets as they move through the zodiac, dancing amidst the well-known bodies. The project is well underway, and completing it is something I will associate with this time of year for the rest of my life.
The annual is always a deep journey for me. Setting aside the production details, the art, the music and the articles by other contributors (most of which is now handled by the talented people around me), I essentially have to re-learn astrology every time I do it, then express what I have learned in empathic language that makes sense to you.
The annual now consists of a written and audio portion for each sign. I go to a depth that most astrologers would say is impossible for "Sun sign" astrology, which may be true — I use many techniques not employed by Sun sign writers, including a solid understanding of the houses, some ancient techniques and modern planets that speak to the human condition at this time in history.
Mainly, I pour myself into the work. At a certain point, the need to provide something original for everyone catches fire, and the whole thing becomes a discovery process. The charts never stop speaking. Once I start the audio, I can go on for hours — it is astonishing how much information the charts provide. I have to set a word limit on the text so I can stop and move on to the next sign.
The result is something that changes my life, and is designed to help you change yours, in the ways that you want. You bring that willingness and that motivation; I provide some information about themes and timing. I offer a way through the noise, and an interpretation of the aspects that you won't read anywhere else. I work with the foundational idea that astrology does not describe a problem to which it does not also offer a solution. What good would it be otherwise?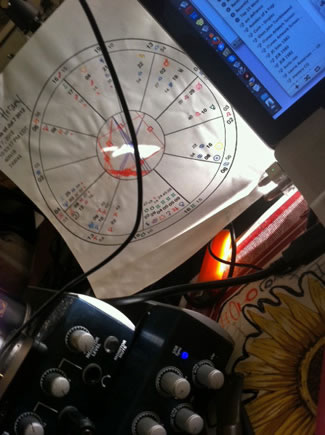 I also work with the idea that the main quest we are on is healing, creativity and growth, which are aspects of the same thing.
For subscribers who have a little difficulty keeping up with how we offer products, the annual is a separate purchase from a regular subscription or any other product. It's priced to be affordable and worth many times the price.
This year, I am making some space to do this work a little more comfortably. The Planet Waves edition you're reading will pause for the holidays, so that we can all catch our breath and spend some time off of deadline. I'll be sending out a special schedule notice about that later Friday or Saturday morning. Please check your email.
Today it occurred to me that it would be helpful to get some of this information to you by the winter solstice. Meanwhile, I highly recommend that you review the 2012 annual, Revolution. Revelation. Reality Check. (If you were a customer of that edition, please revisit it; if you need your login information, please write to us.) If you have not signed up for it, we will be offering that next week at a special price for current subscribers. Reality Check was the culmination of four years of work researching and reading many charts leading up to 2012.
Each annual edition builds on the prior one, and is designed to have a shelf life of two to five years. It is relevant now, and so too are the past several annuals. We will make the last three editions available as a package offer (Next World Stories, Light Bridge and Reality Check).
Basically, what you see in Planet Waves annuals fulfills the dream of many astrologers who came before me — making available individually relevant astrology, affordably, in a beautiful presentation. The voice you hear and that you read is my own, and I view our relationship as a bond of trust.
I'll keep you updated on my progress.
With love,