We'll be keeping track of what we determine to be the most relevant updates on the coronavirus situation. New items will go at the top. If you have something to report — news, science news, or a check-in from your local area — please send to editors@planetwaves.net. Stay in touch and help us out by sharing this resource with others. This blog is published by Chiron Return, a 501(c)(3) nonprofit corporation, which is an affiliate of the Pacifica Radio Network.
Ohio zoo claims 14-year-old Amur tiger died from 'covid' | added June 30
A tiger at an Ohio zoo has died after developing pneumonia caused by covid-19, the zoo announced Wednesday. Jupiter, a 14-year-old old Amur tiger, died Sunday, the Columbus Zoo and Aquarium said in a Facebook post. According to the zoo, Jupiter had been on long-term treatment for chronic underlying illnesses, which made him more susceptible to this virus.
The tiger was the first animal at the zoo to die from covid-19, it said. The zoo said Jupiter had initially been reported as acting ill on June 22. The tiger was not interested in eating and was reluctant to move, stand or interact with keepers. "When this continued into the next day, Jupiter was anesthetized for examination and treatment," the zoo said.
The following day, the tiger was given additional treatments and had more diagnostic testing. He appeared to be stable, but died overnight, it said. The zoo said that as a precautionary measure, staff working with cats, great apes and mustelids, such as otters and wolverines, would be required to wear masks when within six feet of the animals as "these animals are more susceptible to contracting covid-19."
---
Fauci tests positive again for 'covid' after taking anti-viral pill, says "Paxlovid did what it was supposed to do" | added June 30
Dr. Anthony S. Fauci, President Biden's top medical adviser for the coronavirus pandemic, sought on Wednesday to discourage doubts about the antiviral drug Paxlovid after disclosing that he had suffered what appeared to be a "rebound" of covid-19 after taking a five-day course of the pills.
"Paxlovid did what it was supposed to do," Dr. Fauci, 81, said in an interview, saying that he believed that the treatment, made by Pfizer, kept him out of the hospital when he first tested positive for the virus on June 15. He added that he thought the drug also reduced the severity of his initial symptoms.
One thing Paxlovid could not do was keep Dr. Fauci from missing his daughter's wedding. It went on without him in New Orleans two Saturdays ago, when he was sidelined with his initial infection. He participated remotely. Dr. Fauci has been vaccinated against covid and has received two booster doses.
---
Central Iowa families show hesitancy to vaccinate children despite CDC clearance | added June 30
Local families in central Iowa have been slow to vaccinate their young kids from covid-19. Driving the news: 334 kids under 5 years old have received the vaccine in Polk County as of June 28, according to the local health department. That's less than 1% of Polk County's 34,212 children under 5.
The CDC's vaccine clearance for kids 6 months to 4 years was only last week, making it the last age group to get approved. Not all healthcare providers started administering vaccines last week, which could contribute to the low number. MercyOne opened appointments this week and Polk County Health only offers 50 appointments a day.
Broadlawns will give Moderna shots after July 4. The big picture: Since its approval, healthcare providers have been administering lower-doses of the Pfizer and Moderna vaccines for young kids, but to tepid response. A national April poll from the Kaiser Family Foundation, a nonprofit focused on health issues, showed less than 20% of parents were eager about vaccinating their kids under 5, while the majority, 38%, wanted to wait and see how it works on others.
---
FDA panel votes 19 to 2 on modifying 'covid' shots that target 'omicron' in the fall | added June 30
The Food and Drug Administration's panel of independent vaccine experts on Tuesday voted 19 to 2 to recommend new covid-19 shots that target the omicron variant this fall, when public health officials are expecting a new wave of infections.
It is the first time the panel has proposed that vaccine makers modify the shots to target a different variant. The FDA will likely accept the committee's recommendation and authorize a vaccine change. However, the panel did not make a recommendation on which omicron subvariant the shots should target.
Pfizer, Moderna, Novavax and Johnson & Johnson all developed their vaccines against the original covid strain that first emerged in Wuhan, China, in 2019. But as the virus has rapidly evolved over the course of the pandemic, the vaccines have become less effective at protecting against infection and mild illness, though they are still generally protecting against severe disease.
---
New data analysis shows Pfizer and Moderna's 'covid' vax show greater risk of serious injury than reducing hospitalization | added June 30
A new analysis of Pfizer and Moderna covid-19 vaccine trial data shows the risk of serious injury following the vaccine is greater than the reduction in covid-19 hospitalizations, according to a study posted June 23 on Social Science Research Network. "Combining the trials, there was a 43% increased risk of serious adverse events of special interest and an absolute risk increase of 12.5 serious adverse events of special interest per 10,000 vaccinated participants," the authors of the pre-print paper wrote.
Based on their findings, the authors called for a harm-benefit analysis of covid-19 vaccines. The researchers — among them Peter Doshi, Ph.D., senior editor at The BMJ and associate professor of pharmaceutical health services research at the University of Maryland School of Pharmacy — concluded:
"A systematic review and meta-analysis using individual participant data should be undertaken to address questions of harm-benefit in various demographic subgroups. Full transparency of the covid-19 vaccine clinical trial data is needed to properly evaluate these questions. Unfortunately, well over a year after widespread use of covid-19 vaccines, participant-level data remain inaccessible."
---
Big tech admits they censored claims vaxed could spread 'covid' based on "hope" not actual science | added June 30
The problems with Big Tech platforms censoring for so-called "misinformation" was highlighted again in the last week when, while testifying before Congress, former White House covid response coordinator Deborah Birx said that claims of covid vaccines efficacy were based on "hope," not actual science.
Yet it was this supposed "science" that Big Tech platforms used to censor claims about the vaccine. For example, Facebook, in the early days of the covid vaccine, banned claims that the covid vaccine wouldn't stop people from actually being infected with covid, meaning claims that the vaccinated could still spread covid became an offense on the platform.
Birx supported her claim by citing cases of re-infection by late 2020. "There was evidence from the global pandemic that natural reinfection was occurring," said Dr. Birx in her testimony. "And since the vaccine was based on natural immunity, you cannot make the conclusion that the vaccine will do better than natural infection."
---
World Bank glorifies large increase in digital payments during 'covid' pandemic | added June 30
WASHINGTON — The covid-19 pandemic has spurred financial inclusion – driving a large increase in digital payments amid the global expansion of formal financial services. This expansion created new economic opportunities, narrowing the gender gap in account ownership, and building resilience at the household level to better manage financial shocks, according to the Global Findex 2021 database.
As of 2021, 76% of adults globally now have an account at a bank, other financial institution, or with a mobile money provider, up from 68% in 2017 and 51% in 2011. Importantly, growth in account ownership was evenly distributed across many more countries. While in previous Findex surveys over the last decade much of the growth was concentrated in India and China, this year's survey found that the percentage of account ownership increased by double digits in 34 countries since 2017.
The pandemic has also led to an increased use of digital payments. In low and middle-income economies (excluding China), over 40% of adults who made merchant in-store or online payments using a card, phone, or the internet did so for the first time since the start of the pandemic.
---
Lawsuits over medical mandates continue to pile up in British Columbia | added June 30
The province of British Columbia is facing court battles one after another from various parties over vaccine requirements it imposed during the pandemic.
The Canadian Constitution Foundation (CCF) filed a legal challenge to the B.C. vaccine passport regime on Sept. 28, 2021, saying it discriminated against people who could not be vaccinated for medical reasons. Lawyer Geoffrey Trotter, who is handling the case for the CCF, says the province was too narrow in its list of acceptable medical exemptions from the passport and gave no opportunity for recourse.
"It was a closed list with no opportunity for individualized assessment. Of course, that's good for administrative efficiency, but it's not good for respecting the constitutional rights of people who can't safely get the vaccine," Trotter said in an interview.
---
Recent disturbing videos show 'sudden deaths' from around the world | added June 30
Those shown here "dying suddenly" were all people of color—just four out of likely millions; and yet "the left" continues to demand that even MORE get jabbed.
Sheik Abdul Quddus "died suddenly" of cardiac arrest at a campaign rally in Rawalpindi, Pakistan: An Uber driver "died suddenly" at Shenzhen Baoan airport. A dancer at a wedding "died suddenly" of cardiac arrest. In India, a man seemed to "die suddenly" while waiting for his order at a pharmacy.
All we can do against this global horror is speak out loud and clear about it, and also try to find the humor in it, dark as it is; Alistair Williams does that here, showing why he (and not Rocky Gervais!) is "the most heavily censored comedian in the UK".
---

Remember: there's two sides to every story | added June 30
What works for one may not work for everyone…
---
FDA recommends updated 'covid' shots in the fall to target 'super contagious omicron' | added June 29
The next round of covid booster shots should be modified to target the supercontagious omicron variant, a Food and Drug Administration advisory committee recommended on Tuesday.
The vote capped off a daylong meeting in which the panel members grappled with how to get ahead of a virus that has outsmarted us for more than two years. The Vaccines and Related Biological Products Advisory Committee voted 19-2 in favor of recommending that booster shots include a component that targets the omicron variant.
The panel did not, however, make a recommendation about what specific formulation the updated booster should take. That decision falls to the FDA. One question that came up many times during the discussion was whether to target the original strain of omicron, known as BA.1, or to target the subvariants BA.4 and BA.5, the strains that are currently spreading in the U.S.
---
WHO official states the more a person tests 'covid' positive the more at risk for developing serious long-term effects | added June 29
A World Health Organization official said on Monday that the more times a person becomes infected with covid-19, the more likely the person is to be "unlucky" and contract long-term health effects from the coronavirus.
"The more times you get it, the more likely you are to be unlucky and end up with long covid — which is the thing that none of us want because it can be so serious," David Nabarro, a WHO special envoy for covid-19, told Sky News.
He continued: "It can knock people off their stride for several months." Long covid happens when someone with covid-19 develops symptoms that linger for an extended period, according to the Centers for Disease Control and Prevention. The CDC says symptoms could last weeks or months, and even go and come back.
---
Researchers report "super-immunity" molecules found in llamas could be key to protecting against 'covid' variants | added June 29
Contained in their blood samples are tiny, robust immune particles that could protect against every covid-19 variant, including omicron and 18 similar viruses, a team of researchers reported.
The findings suggest that these "super-immunity" molecules, known as nanobodies, could be precursors to a fast-acting, inhaled antiviral treatment or spray. This could potentially be stockpiled and used in the ongoing, evolving pandemic and against future virus spread.
Llamas, along with camels and alpacas, have unique immune systems, the researchers explained. They produce antibodies that have a single polypeptide chain instead of two chains. Therefore, their antibodies are roughly one-tenth the size of typical antibodies, are exceptionally stable, and can firmly bind to viruses.
---
South Korea approves first domestically manufactured 'covid' shots for 18 years and older | added June 29
SEOUL, South Korea — Health officials in South Korea on Wednesday approved the country's first domestically developed covid-19 vaccine for people 18 years or older, adding another public health tool in the fight against a prolonged pandemic.
In clinical trials involving some 4,000 participants in South Korea and five other countries, SK Bioscience's two-dose SKYCovione vaccine appeared to be more effective than the broadly used AstraZeneca shots in building immunity against infections, officials at South Korea's Food and Drug Safety Ministry said.
It isn't immediately clear how officials will administer the newly developed vaccine or how big of a role the shots will have in the next phase of the pandemic. The shots were designed for the original version of the coronavirus, not the more transmissible omicron variant that wreaked havoc in the country earlier this year.
---
Experts warn about high levels of toxic PFAS in food supply | added June 29
After a much-publicized study this year found high levels of a toxic chemical class in food wrappings, many of us are eyeing that pizza or to-go salad in a new light.
Experts warn, though, that we shouldn't just be concerned about exposure from packaged food. The compounds, PFAS, short for per- and polyfluoroalkyl substances, appear to be widespread in our food supply. PFAS have contaminated dairy and beef farms in Maine and Michigan, and recent testing from the consumer wellness site Mamavation found evidence of the compounds in organic pasta sauces, canola oils and nut butters.
But little is known about how much PFAS Americans are eating. In contrast to drinking water, which is extensively studied, "we have only anecdotal evidence for understanding (other) PFAS exposure sources for the U.S. general population," Elsie Sunderland, a professor of environmental chemistry at Harvard University, testified to the federal House Committee on Science, Space and Technology at the end of 2021.
---
Pharmaceutical Accountability Foundation shows drug makers including Moderna and Pfizer failed to follow human rights principles | added June 29
Rankings by The Pharmaceutical Accountability Foundation show that many drugmakers failed to follow human rights principles in marketing and distributing covid-19 drugs and vaccines. Moderna's vaccine was associated with higher rates of myocarditis and pericarditis than its Pfizer rival, a new study found.
In a new scorecard published by the The Pharmaceutical Accountability Foundation, covid-19 vaccine and drug makers failed to live up to human rights principles outlined by the group. None met all of the group's metrics, and most need to take "big steps" to ensure access and affordability, the foundation said.
A new study published in JAMA Network Open found higher rates of myocarditis and pericarditis for the Moderna vaccine compared with the Pfizer-BioNTech rival, CIDRAP reports. The researchers at Public Health Ontario, the University of Toronto, and nonprofit ICES also said rates were lower for both vaccines if the two doses were given farther apart.
---
Health and Human Services announces the distribution of a new 'monkeypox' vax plan | added June 29
AUSTIN (KXAN) — The U.S. Department of Health and Human Services announced a new monkeypox vaccine distribution plan Tuesday. There are more than 300 monkeypox cases reported nationwide so far. Seven of those are in Texas, including a couple in Travis County.
HHS announced it will send a total of 240,000 doses of the JYNNEOS vaccine, which protects against monkeypox, to areas nationwide with the highest transmission of the virus over the next few weeks. It will also push out shipments of ACAM2000 to health departments by request. ACAM2000 is a more widely available vaccine, but has "significant side effects" and is not recommended for everyone, the White House and HHS said in a release.
HHS also said 1.6 million doses of JYNNEOS will be released by the end of the year. The vaccines will be distributed first to locations with the highest monkeypox case rates and also with a high number of people at risk for monkeypox.
---
Graphene tattoos will monitor arterial blood pressure and changes in volume | added June 29
The wait is almost over. We are getting very excited! The benefits consist of using a new thing as opposed to the old thing, a robust and steady supply of medical data to the data hoarders, and new profits for the investors. The side effects are worth it.
"The device takes its measurements by shooting an electrical current into the skin and then analyzing the body's response, which is known as bioimpedance. There is a correlation between bioimpedance and changes in blood pressure that has to do with blood volume changes. However, the correlation is not particularly obvious, so the team had to create a machine learning model to analyze the connection to get accurate blood pressure readings."
Maaaaan, Elizabeth Holmes was so cool and so ahead of her time. Had she waited a few years to come up with her revolutionary inventions, we would all be praying to her right now. Seriously though. Can a smaller blood pressure measuring device be cool, in theory? No doubt!
---
Sen. Ted Cruz targets Sesame Street for inoculating Elmo without citing 'the science' | added June 29
Sesame Street's lovable red monster, Elmo, told kids that the covid-19 vaccine was "OK" when he got vaccinated, and Texas Senator Ted Cruz targeted the show on his Twitter for not citing "scientific evidence."
Just a few weeks ago, the Centers for Disease Control and Prevention (CDC) signed off on Pfizer and BioNTech's vaccine for kids ages 6 months to 4 years, as well as Moderna's shots for kids up to age 5.
In a video which was posted on Twitter by Sesame Street and made in collaboration with the CDC, Ad Council, and the Covid Collaborative's Covid-19 Vaccine Education Initiative, Elmo showed kids a Band-Aid on his arm next to his father Louie, saying, "Now Daddy has super-duper bandages just like Elmo!"
---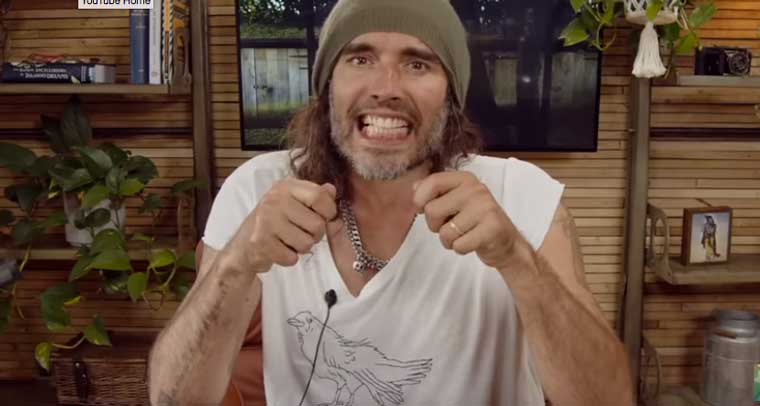 You've got to be kidding me | added June 29
As Joe Biden accidentally reveals a 'cheat sheet' and Nancy Pelosi appears to elbow a child in the ribs, we ask, how do your elected leaders even get out of bed in the morning, let alone run a country?
---
In an attempt to inoculate more children, Sesame Street promotes Elmo getting vaccinated | added June 28
Covid-19 vaccine clinics haven't shut down over on Sesame Street, as Elmo and his younger pals begin to receive their first covid-19 vaccines as new federal guidelines roll out, allowing children six months or older to get vaccinated.
The new video PSA — a collaboration between Sesame Street's nonprofit educational arm Sesame Workshop, the Ad Council, and Covid Collaborative's Covid-19 Vaccine Education Initiative — shows a post-vaccine conversation between three-and-a-half-year-old Elmo and his curious dad, Louie.
Elmo and his dad discuss how it felt to get vaccinated ("a little pinch"), before the elder Muppet tells viewers about his initial hesitations, and later determination, to get Elmo vaccinated for the safety of the whole neighborhood. In the end, we all agree Elmo and family did a "super duper" job.
---
New Danish study links 'covid' with increased risks for Parkinson's, Alzheimer's and stroke | added June 28
A new Danish study found covid-19 outpatients had a higher risk of being diagnosed with Parkinson's, Alzheimer's, stroke and bleeding into the brain when compared with covid-19 negative patients, but most neurological disorders were not more frequent after covid-19 than after other respiratory infections, according to a recent study published in Frontiers in Neurology this June.
"More than two years after the onset of the covid-19 pandemic, the precise nature and evolution of the effects of covid-19 on neurological disorders remained uncharacterized," said lead author Dr. Pardis Zarifkar, member of the Department of Neurology at Rigshospitalet hospital in Copenhagen, Denmark.
"Previous studies have established an association with neurological syndromes, but until now it is unknown whether covid-19 also influences the incidence of specific neurological diseases and whether it differs from other respiratory infections."
---
CDC adds destination hotspots Dominican Republic and Kuwait to 'high level covid' | added June 28
The US Centers for Disease Control and Prevention has added two destinations to its "high" category for covid-19 risk — including a Caribbean nation popular for its beaches. The Dominican Republic and Kuwait, a Middle Eastern country known for its cultural offerings, are both now listed as "Level 3: Covid-19 High."
The CDC overhauled its ratings system for assessing covid-19 risk for travelers in April. Level 3, or "high," is now the top rung in terms of risk level and applies to places that have had more than 100 cases per 100,000 residents in the past 28 days. Level 2 and Level 1 are considered "moderate" and "low" risk, respectively.
Level 4, previously the highest risk category, is now reserved only for special circumstances, such as extremely high case counts, emergence of a new variant of concern or health care infrastructure collapse. Under the new system, no destinations have been placed at Level 4 so far.
---
CDC blamed for failing LGTBQ community as 'monkeypox' cases soar in NYC | added June 28
The number of suspected monkeypox cases in New York City ballooned again Monday to 48, a 60% increase in just four days as health officials scramble to shore up a vaccine that appears woefully equipped at this point to accommodate demand.
The health department announced the latest case count in a Monday tweet that was notably bereft of reference to new appointments opening up at the lone Manhattan clinic the city has prepared to offer the monkeypox vaccine. New York City began offering vaccination against monkeypox Thursday to at-risk groups, with the outbreak primarily linked at this point to men having sex with men, according to officials, but demand was so high walk-ins were closed within hours.
After once again running out of vaccines over the weekend, the city's health department said it was in continued talks with the Centers for Disease Control to get more inoculations. The amount and timeline were not clear, however. "This is yet another example of a public health failure. And consider what we just went through with covid-19, we should be much more preapred," said NYC Council Member Erik Bottcher, one of the local leaders who say that the CDC is failing the city and its comparatively larger LGTBQ population.
---
Biden's enforcement of 'covid' vax mandate for federal employees delayed again after appeals | added June 28
Enforcement of President Biden's mandate that all federal employees receive the covid-19 vaccine is once again delayed after an appeals court on Monday agreed to rehear the case, at least temporarily reversing a decision reached by a panel of the same court in April.
The U.S. Court of Appeals for the 5th Circuit granted an en banc hearing before all of its judges. While the case is being heard, the court has stayed the mandate. The Biden administration has not enforced the requirement since January when a district judge in Texas first paused the policy with a nationwide injunction.
The three-judge panel of the 5th Circuit reversed that judge's decision in a 2-1 ruling in April, but enforcement was stalled due to a standard buffer period. The mandate was set to go back into effect in May, but a petition from those challenging the mandate for a rehearing from the entire 5th Circuit further delayed the Biden administration from taking action on employees out of compliance with the requirement. Now, the mandate is stayed until at least mid-September when the full court rehears the case.
---
WHO recommends new Bill Gates-funded polio shot for vaccine-created polio outbreak in UK | added June 28
Health officials in the U.K. this month identified the country's first polio outbreak in 40 years, and believe the outbreak was caused by a strain of polio found in the oral polio vaccine. Health officials in Britain warned parents on June 22 to ensure their children have been vaccinated against polio after multiple closely related versions of the virus that cause the disease were found in sewage water at the London Beckton Sewage Treatment Works — the largest water treatment plant in the U.K.
"The Global Polio Laboratory Network has confirmed the isolation of type 2 vaccine-derived poliovirus (VDPV2) from environmental samples in London, United Kingdom, which were detected as part of ongoing disease surveillance," the World Health Organization (WHO) states on its website.
The U.K. Health Security Agency (UKHSA) said it believes the virus was "vaccine-derived," meaning it came from someone who received the live polio vaccine. That person then passed the virus to individuals in London, who shed the virus into their feces.
---
The anatomy of how a philanthropath masquerades as a philanthropist who cares | added June 28
If you're the type of person who's brimming with loving kindness and thinks everyone is sunshine and daisies like you, you're due for a crash course on tyrants and their enablers.
Maybe you think the idea that philanthropaths are trying to liquidate a hefty portion of the populace is preposterous and anyone who says so is a misinformation-superspreading conspiracy theorist. What's a philanthropath? A philanthropath is a socio/psychopath masquerading as a philanthropist. This is a fairly accurate portrayal.
Bill Gates is a textbook example. If you're exceptionally, prodigiously, monumentally deluded, you might think this planetary threat is a beacon of humanitarianism, but that's only because he paid the media $319 million to tell you that while gasconading that his philanthropathic foundation has made a twenty-to-one return on its $10 billion investment (duper's delight starts at 00:34) in the Vaccine Industrial Complex.
---
Canadian manufacturer Aspire Food Group produces bugs as 'alternate protein' | added June 28
[May 26, 2022] On May 26th, Aspire Food Group announced that it has completed construction of its alternative protein manufacturing facility. London, Ontario is now home to the world's largest cricket production facility. Aspire's new plant will reportedly produce 9000 metric tons of crickets every year for human and pet consumption. That's about two billion insects to be distributed annually across Canada and throughout the United States.
Aspire also reports that it already has orders for the next two years. Crickets are currently being explored as a protein-rich superfood. They contain fibre and are already found in grocery stores and restaurants, and have a smaller environmental footprint than traditional protein sources.
The construction was led by EllisDon, and the new London facility, which will be fully operational in the fall, reportedly showcases four first-of-a-kind newly developed technologies; an automated storage retrieval system (ASRS), a new type of HVAC system, a 5G IoT network and an AI solution that's been recognized by UNESCO.
---
A freedom fighter teacher needs your help to end tyrannical medical mandates | added June 28
Dear Mark,
Let me first thank you for all you've done for the medical freedom movement. Your truth telling has been an inspiration to the world, but in particular to those of us in New York City who've had to face the Fauci-ist leviathan virtually alone, and particularly to me, who leans left politically and has very few comrades who understand these issues.
I am on the steering committee of NY Teachers for Choice, which helped create the NYS freedom movement back in 2020. In 2021, I was put on unpaid leave for resisting the mandate for the experimental vaccine. Not only did the city deny me my job, it denied me all unemployment benefits. Similar mandates are enforced on almost all new hires in NY, especially in my field, so finding work is next to impossible.
I have put up a GiveSendGo to try to meet my expenses, and I was wondering if you could publicize it. Teachers for Choice is a completely volunteer position. I created and run some of its social media; I write, research and sometimes speak for the movement in NY despite the hostile environment here, doing all I can to raise awareness about the damage of the mandates.
---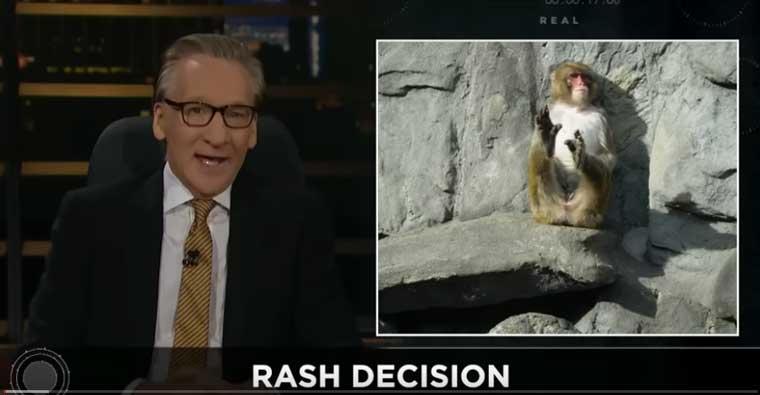 New rule: get a good lawyer | added June 28
Voters want someone to fight for them – and if Democrats won't do it, they'll find new "representation." Enough with the rash decisions…
---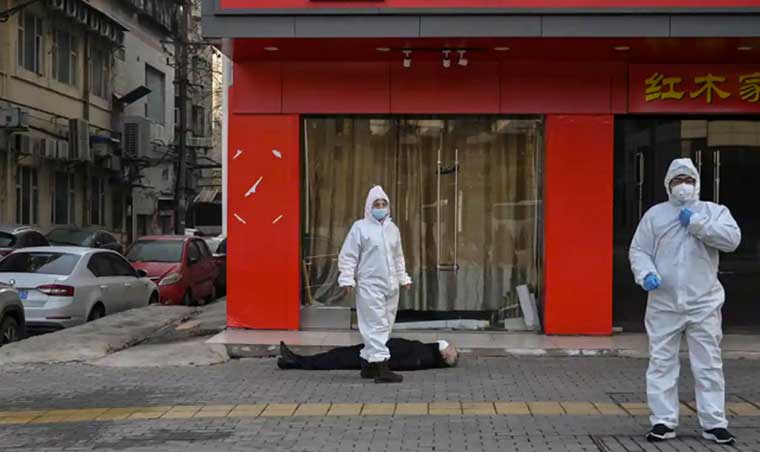 Don't look back | added June 27
ON MARCH 1, 2020, NEW YORK CITY recorded its first case of what was called infection by a novel virus, said to have originated two months earlier from a fish market in Wuhan, China. The claim of infection was made using a molecular manufacturing tool called the PCR, or polymerase chain reaction.
This device is designed to find andamplify fragments of genetic sequences in a human body which supposedly match those created by computer modeling. We don't know who this person was or whether they had any symptoms. All we know is they are said to have tested "positive" using the PCR.
For more than 14 years, the PCR had been acknowledged by the federal government and medical establishment to generate false positive results up to 100% of the time — including being responsible for three separate false outbreaks. In fact, many scientists, including its inventor, Kary Mullis, have pointed out that the PCR is not a clinical diagnostic tool; its own documentation says that a "positive" result is not proof of infection.
---
Pfizer and BioNTech claim new booster jabs show higher immune response to 'omicron' variant | added June 27
Two Pfizer and BioNTech covid-19 vaccine boosters updated to target the omicron variant show a substantially higher immune response than the current covid-19 vaccine, the companies said Saturday.
The companies tested a vaccine that targets omicron BA.1 subvariant and bivalent booster — which targets two strains — that includes the current Pfizer/BioNTech covid-19 vaccine and a vaccine candidate that targets omicron.
The study looked at two different dose levels — 30 micrograms and 60 micrograms — in more than 1,200 adults age 56 and older. The current primary and booster dosage for this age group is 30 micrograms. The study showed that, across both dose levels, a fourth booster with the omicron-modified vaccine candidates resulted in a substantially higher immune response against the variant.
---
'Covid' positive patients at higher risk of neurodegenerative disorders according to new study | added June 27
Covid-19 positive outpatients are at a far increased risk of neurodegenerative disorders compared with individuals who tested negative for the virus, a new study presented today at the 8th European Academy of Neurology (EAN) Congress has shown.
The research study, which analyzed the health records of over half of the Danish population, found that those who had tested positive for covid-19 were at a much higher risk of Alzheimer's disease, Parkinson's disease, and ischaemic stroke.
Out of 919,731 individuals that were tested for covid-19 within the study, researchers found that the 43,375 people who tested positive had a 3.5 times increased risk of being diagnosed with Alzheimer's disease, 2.6 times with Parkinson's disease, 2.7 times with ischaemic stroke, and 4.8 times with intracerebral hemorrhage (bleeding in the brain).
---
FDA considering skipping human trials for updated 'covid' vaccines to make shots available more quickly | added June 27
WASHINGTON — A panel of independent experts advising the Food and Drug Administration is set to recommend on Tuesday whether to update existing covid-19 vaccines to target a newer version of the coronavirus in a booster shot that Americans could get in the fall.
The federal government is hoping to improve the vaccine to better boost people's immunity before a likely resurgence of the virus this winter. But in order to move that quickly, it may need to abandon the lengthy human trials that have been used to test coronavirus vaccines over the past two years in favor of a faster process that relies more on laboratory tests and animal trials.
The most recent trials with human volunteers have taken five months, even using relatively small groups. But the virus is evolving so quickly that new vaccine formulations are out of date before such trials are even finished.
---
CDC admits it is not monitoring vax adverse reactions via VAERS even with over 1.3 million reports and thousands more added in just the past week | added June 27
The Centers for Disease Control and Prevention (CDC) today released new data showing a total of 1,307,928 reports of adverse events following covid-19 vaccines were submitted between Dec. 14, 2020, and June 17, 2022, to the Vaccine Adverse Event Reporting System (VAERS). That's an increase of 6,572 adverse events over the previous week.
VAERS is the primary government-funded system for reporting adverse vaccine reactions in the U.S. The data included a total of 29,031 reports of deaths — an increase of 172 over the previous week — and 240,022 serious injuries, including deaths, during the same time period — up 1,610 compared with the previous week.
Of the 29,031 reported deaths, 18,814 cases are attributed to Pfizer's covid-19 vaccine, 7,627 cases to Moderna and 2,525 cases to Johnson & Johnson (J&J). Excluding "foreign reports" to VAERS, 835,063 adverse events, including 13,388 deaths and 84,542 serious injuries, were reported in the U.S. between Dec. 14, 2020, and June 17, 2022.
---
Fauci claims no incidents of myocarditis in children from 'covid' shots | added June 27
WASHINGTON (TND) — Chief Medical Advisor to the President Dr. Anthony Fauci defended covid-19 vaccines for kids during a White House press briefing Thursday with members of the Biden administration's Covid-19 Response Team.
Fauci claimed that side-effects resulting from covid-19 vaccines have been found to be "no better, or worse" than those elicited from "any of a number of childhood vaccines." Yet, according to Dr. Adam Brady, an infectious disease specialist and chair of the Samaritan Coronavirus Task Force, the side effects from covid-19 vaccines "are more than a typical flu shot," noting instead that they are "fairly comparable to – or possibly a bit less than – side effects from the shingles vaccine."
Fauci also declared during the briefing that no "incidents of myocarditis or multi-system inflammatory syndrome of children" had occurred as a result of Moderna's mRNA vaccine. However, there have been incidents of myocarditis and pericarditis in adolescents who have received the mRNA covid-19 vaccinations (Pfizer-BioNTech and Moderna) since April 2021, according to the Centers for Disease and Control and Prevention (CDC).
---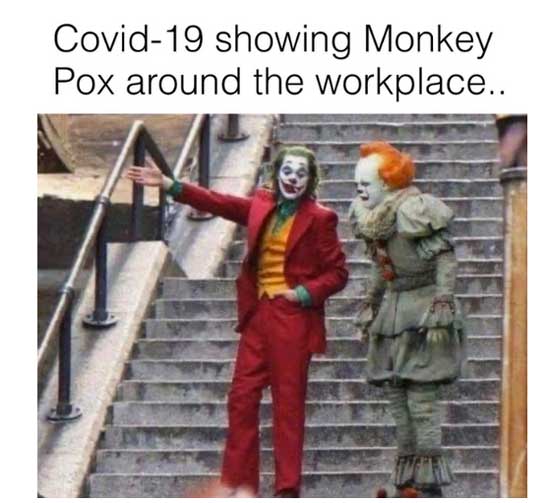 ---
LA health officials record 22 'monkeypox' cases after Pride celebrations | added June 27
Los Angeles records 22 monkeypox cases after Pride events as health officials say outbreak is running rampant among gay community. 'Anyone can get and spread monkeypox, but some of the recent cases identified have been among gay, bisexual, and other men who have sex with men who attended large events where the exposure to monkeypox may have occurred,' said Los Angeles Department of Public Health in a statement.
The warning comes after a month of Pride celebrations in the city that included Pride in the Park on June 11, a concert that attracted over 20,000 people and included a performance from Christina Aguilera as well as the city's parade which occurred on June 12.
According to the Los Angeles Times, thousands of people lined the city's streets to celebrate the return of the parade following a two-year hiatus due to covid-19. As of June 2, there were just three cases of monkeypox in all of California, NBC News said at the time. There are now 51 reported monkeypox cases in California and 199 cases nationwide, according to the CDC.
---
CDC investigates 'worst meningococcal outbreak' among gay and bisexual men in Florida | added June 27
The Centers for Disease Control and Prevention (CDC) is investigating one of the worst meningococcal outbreaks among gay and bisexual men in U.S. history, according to a recent press release.
"Getting vaccinated against meningococcal disease is the best way to prevent this serious illness, which can quickly become deadly," said Dr. José R. Romero, director of the National Center for Immunization and Respiratory Diseases.
"Because of the outbreak in Florida, and the number of Pride events being held across the state in coming weeks, it's important that gay and bisexual men who live in Florida get vaccinated, and those traveling to Florida talk to their healthcare provider about getting a MenACWY vaccine."
---
U.S. 'monkeypox' outbreak worse than CDC admits, testing system ineffective | added June 27
On June 13, a man in New York began to feel ill. "He starts to experience swollen lymph nodes and rectal discomfort," says epidemiologist Keletso Makofane, who's at Harvard University.
The man suspects he might have monkeypox. He's a scientist, and knowledgeable about the signs and symptoms, Makofane says. So the man goes to his doctor and asks for a monkeypox test. The doctor decides, instead, to test the man for common sexually transmitted diseases. All those come back negative.
"A few days later, the pain worsens," Makofane says. So he goes to the urgent care and again asks for a monkeypox test. This time, the provider prescribes him antibiotics for a bacterial infection. "The pain becomes so bad, and starts to interfere with his sleep," Makofane says. "So this past Sunday, he goes to the emergency room of a big academic hospital in New York."
---
Supreme Court overturns a woman's constitutional right to abortion | added June 25
Editor's Note: Here is a link to the 26 states that are likely to ban abortion. — mmd
The Supreme Court on Friday eliminated the constitutional right to obtain an abortion, casting aside 49 years of precedent that began with Roe v. Wade. The decision by Justice Samuel Alito will set off a seismic shift in reproductive rights across the United States. It will allow states to ban abortion, and experts expect about half the states to do so.
In one of the most anticipated rulings in decades, the court overturned Roe, which first declared a constitutional right to abortion in 1973, and Planned Parenthood v. Casey, which re-affirmed that right in 1992. The decision followed the leak in early May of a draft opinion showing that a majority of the justices were privately poised to take that step. On Friday, they made it official.
The vote to overturn Roe was 5-4. Justices Clarence Thomas, Neil Gorsuch, Brett Kavanaugh, and Amy Coney Barrett joined Alito's opinion. Chief Justice John Roberts did not join the opinion. He agreed with the majority that the Mississippi abortion restriction at issue in the case should be upheld, but in a separate opinion, he argued that the court should not have overturned Roe.
---
Pfizer claims tweaked 'covid' shots are safe and effective against 'super-contagious' omicron variants | added June 25
Pfizer announced Saturday that tweaking its COVID-19 vaccine to better target the omicron variant is safe and works — just days before regulators debate whether to offer Americans updated booster shots this fall.
The vaccines currently used in the U.S. still offer strong protection against severe COVID-19 disease and death — especially if people have gotten a booster dose. But those vaccines target the original coronavirus strain and their effectiveness against any infection dropped markedly when the super-contagious omicron mutant emerged.
Now with omicron's even more transmissible relatives spreading widely, the Food and Drug Administration is considering ordering a recipe change for the vaccines made by both Pfizer and rival Moderna in hopes that modified boosters could better protect against another COVID-19 surge expected this fall and winter.
---
NY Mayor Eric Adams not enforcing private business 'covid' shot mandate | added June 25
Mayor Eric Adams of New York City has not enforced the city's coronavirus vaccine mandate for employees at private businesses, and has no plans to begin inspecting businesses or begin fining those that are not in compliance.
Newsday first reported on the lack of enforcement of the vaccine mandate for private employers. "We have been focused on prioritizing education instead of enforcement when it comes to the private sector mandate, which is how we've been able to get more than 87 percent of all New Yorkers with their first dose to date," Fabien Levy, a spokesman for New York City Mayor Eric Adams, said in an email.
Former Mayor Bill de Blasio unveiled a vaccine mandate for employees at private businesses in December, the most far-reaching local measure in the United States at the time. The mandate applied to around 184,000 businesses of all sizes with employees who work on-site in New York City.
---
Forty-five year old man becomes paralyzed after Pfizer 'covid' shot, waits for government response | added June 25
More than 11 months after becoming paralyzed from the waist down 12 days after getting his second dose of a Pfizer-BioNTech covid-19 vaccine, Julian Scholefield is waiting for the Canadian government's decision on his request for compensation.
"I'm paralyzed now, not because of a reckless accident, but because I followed the guidelines of our government, and so that validation and recognition is definitely something that would mean a lot to me," Scholefield told CBC News.
Scholefield, a 45-year-old in British Columbia, was diagnosed with acute disseminated encephalomyelitis (ADEM), a rare neurological disorder that causes inflammation of the brain and spinal cord that damages myelin — the protective covering of nerve fibers. "My life has become a daily struggle and my wife and children must provide care and assistance for me," Scholefield said.
---
European Parliament votes to renew EU Digital 'Covid' Certificate for another year despite negative public feedback | added June 25
Acting on a proposal of the European Commission, the European Parliament, as expected, voted yesterday to renew the EU Digital Covid Certificate for another year. The vote was 453 for, 119 against and 19 abstentions.
The certificate regulation had been scheduled to expire on June 30. Earlier this month, a delegation from the parliament had already reached a "political agreement" with the Commission on renewing the certificate, thus making yesterday's vote virtually a foregone conclusion.
The certificate regulation was originally adopted in June of last year, ostensibly to facilitate "safe travel" between EU member states. But the EU digital certificate quickly evolved into the model and sometimes infrastructure for the domestic "health" or covid passes that would serve to restrict access to many other areas of social life over the following year. The EU has opted to extend the covid certificate despite the overwhelmingly negative results of a public consultation on the subject that was launched by the European Commission under the heading of "Have Your Say" and that was open to the public from February 3 to April 8.
---
CDC announces Missoula County in 'high covid alert' after large number of hospital workers test positive | added June 25
MISSOULA – Missoula County moved into the US Centers for Disease Control and Prevention (CDC)'s high covid-19 risk level. According to MCCHD, local hospitals are reporting large numbers of staff are currently out due to testing positive for covid-19 themselves.
"We have a perfect storm of highly infectious subvariants, little to no covid precautions being taken, and waning immunity among individuals who were among the first to be vaccinated and boosted," explained Health Officer D'Shane Barnett.
MCCHD notes that this week, approximately 3% of Missoula County's population became eligible for covid-19 vaccines after the CDC gave final approval to the 6-month to 5-year age group. Parents and guardians are being encouraged by the health department to get young children protected and boosted against covid-19.
---
What is the abortion ruling really about? | added June 25
A few hours ago the Supreme Court of United States (SCOTUS) confirmed their ruling overturning Roe v. Wade, the case which set the precedent for abortion as a human right in the US back in the 1970s.
As soon as this decision was first "leaked" a few months ago it became the trending topic all across the US and to a certain extent the rest of the anglosphere. Since it was confirmed this afternoon, the already supercharged dialogue has reached new heights.
Pro-choice pundits, politicians and celebrities have been flooding the cyber public square with comparisons to the Handmaid's Tale and other forced memes. They argue abortion-on-demand is a fundamental right, and take up the rather unsettling position that having an abortion is a point of pride. On the other side of the divide Christians, traditionalists and republican politicians argue for the sanctity of all life, regardless of context or complication.
---
Does the vaccine apparatus really think the acronym "sudden adult death syndrome" will make deaths seem 'normal'? | added June 25
Like this one, reported in The Daily Mail:
"'We were getting ready for bed,' she said. 'And basically, in that moment, that's when my life changed forever. He was looking at me and he just collapsed.
"'He was talking to me one minute. He literally finished one sentence and asked me a question and I turned around to answer.
"'I answered it and he didn't reply. I turned around, and he was still standing at that point. But then he started to collapse.
"'He just fell in a heap on the floor. I thought at first he fainted because he'd fainted previously.
---
In memory of all those who "died suddenly" in the United States, June 14-20 | added June 25
Six firefighters in the US, two TV journalists in Ireland, a Chinese AI scientist, three young dads in the UK, six strange drownings and six strange accidents in Italy (Europe's death camp), and more.
'9-1-1: Lone Star' actor Tyler Sanders dead at 18
June 17, 2022
Actor Tyler Sanders of "9-1-1: Lone Star" has died at the age of 18.
An autopsy will be done to determine a cause of death, Pedro Tapia, Sanders' representative, told Fox News Digital. Tapia confirmed Sanders' death is being investigated.
"Tyler was a talented actor with a bright future," Tapia told Fox News Digital. Sanders came from a "wonderful family," the rep added.
---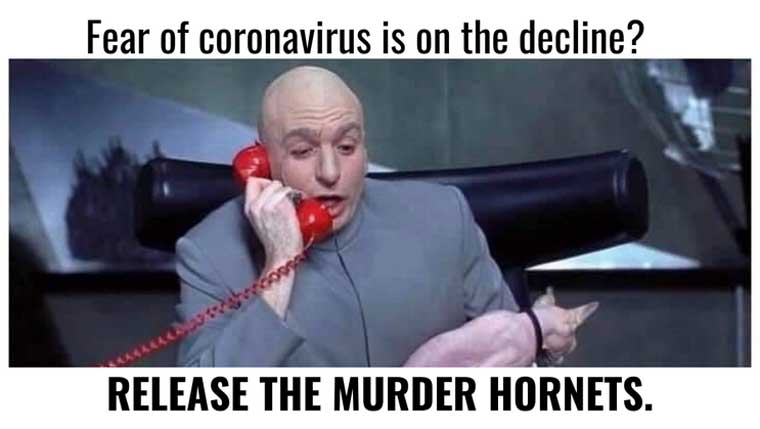 Let's stay focused on the bigger picture and what's really going— over reach of power.
---
Editor's Note: On Jan. 14, 2020, WHO held a press briefing where it said that, "It is certainly possible that there is limited human-to-human transmission" of the claimed virus. Yet the same day, they admit in their risk assessment that additional investigation was "needed to ascertain the presence of human-to-human transmission." And on that very same day, Jan. 14, 2020, WHO sent a tweet saying that Chinese authorities have found "no clear evidence of human-to-human transmission" of the claimed virus. — efc
---
'Covid' ripple effect: Staff shortages are keeping hospitals backed up with limited patient care | added June 24
Covid patients aren't directly overwhelming hospitals right now, but ripple effects of the pandemic are keeping beds full and patients away from the care they need. Most nursing homes are limiting new patients because of staffing shortages, driving the average hospital stay up to be longer than it was pre-pandemic.
In Washington, about 10% of patients currently in hospital beds no longer need hospital care, said Cassie Sauer, chief executive officer of the Washington State Hospital Association. Most are waiting for a spot at a nursing home or mental health facility.
"It's a national phenomenon," said Sauer, who has experienced the effects first-hand. A family member's hospital discharge was delayed after two nursing homes she was interested in closed for Covid outbreaks.
---
White House coordinator Dr. Ashish K. Jha, remains hopeful billions more in 'covid' pandemic aid will materialize despite Republican objections | added June 24
President Biden's coronavirus response coordinator said Thursday that he remained optimistic that Congress would approve billions of dollars in new emergency aid to fight covid, even as Republicans on Capitol Hill have made clear the aid package is all but dead.
"I'm an eternal optimist," the coordinator, Dr. Ashish K. Jha, told reporters during a White House briefing. "I remain convinced that Congress is not going to walk away at this point in the pandemic, when we have made so much progress."
But while Dr. Jha may be an optimist, the mood among Senate Republicans is pessimistic; some even assert the White House lied to them earlier this spring when officials said that, without new aid, the administration would have no money to purchase vaccines and antiviral drugs. More recently, the White House said it was taking money out of other programs to buy the drugs and shots.
---
Scientists claim 'covid' vaccines saved 20 million lives during first year rollout | added June 24
Nearly 20 million lives were saved by covid-19 vaccines during their first year, but even more deaths could have been prevented if international targets for the shots had been reached, researchers reported Thursday.
On Dec. 8, 2020, a retired shop clerk in England received the first shot in what would become a global vaccination campaign. Over the next 12 months, more than 4.3 billion people around the world lined up for the vaccines. The effort, though marred by persisting inequities, prevented deaths on an unimaginable scale, said Oliver Watson of Imperial College London, who led the new modeling study.
"Catastrophic would be the first word that comes to mind," Watson said of the outcome if vaccines hadn't been available to fight the coronavirus. The findings "quantify just how much worse the pandemic could have been if we did not have these vaccines."
---
Pfizer, Moderna 'covid' vaccines may increase risk of infection, according to a new study | added June 24
The protection conferred by natural immunity, vaccination, and both against symptomatic severe acute respiratory syndrome coronavirus 2 (SARS-CoV-2) infection with the BA.1 or BA.2 sublineages of the omicron (B.1.1.529) variant is unclear.
Methods
We conducted a national, matched, test-negative, case–control study in Qatar from December 23, 2021, through February 21, 2022, to evaluate the effectiveness of vaccination with BNT162b2 (Pfizer–BioNTech) or mRNA-1273 (Moderna), natural immunity due to previous infection with variants other than omicron, and hybrid immunity (previous infection and vaccination) against symptomatic omicron infection and against severe, critical, or fatal coronavirus disease 2019 (Covid-19).
Results
The effectiveness of previous infection alone against symptomatic BA.2 infection was 46.1% (95% confidence interval [CI], 39.5 to 51.9). The effectiveness of vaccination with two doses of BNT162b2 and no previous infection was negligible (−1.1%; 95% CI, −7.1 to 4.6), but nearly all persons had received their second dose more than 6 months earlier.
---
Another 'polio outbreak' makes mainstream news — WHO, Gates propose  rescue plans, shots, more of the same | added June 24
Polio is on the front pages of British newspapers again for the first time in decades. What a time to be alive. For those who missed it, two days ago the UK government declared a "national incident" after traces of the polio virus were detected in sewage from North London.
Yes, a "national incident"…for traces…found in sewage. This is a massive escalation, even compared to the pandemic. Covid and Monkeypox at least had the good taste to wait for a single person to actually have the disease (allegedly) before hitting the big red panic button.
In a somewhat startling coincidence, just two days before the "polio in London" news broke, Forbes published an article headlined…
There May Be A New Polio Epidemic On Its Way- If So, What We Can Do
---
Nonprofit sues FDA after being denied access to documents related to Moderna's approved Spikevax 'covid' shot | added June 24
A nonprofit group is suing the U.S. Food and Drug Administration (FDA) in an effort to obtain documents relating to the FDA's approval of Moderna's Spikevax covid-19 vaccine after the agency told the group there was "no compelling need" to expedite the release of the documents.
Dallas, Texas-based Defending the Republic on June 7 filed the lawsuit in the U.S. District Court for the Northern District of Texas. This is the same court that previously ordered the release of the FDA's documents pertaining to the approval of the Pfizer covid-19 vaccine, rejecting the FDA's proposed release schedule that would have meant those documents would be made public over a period of 75 years.
The FDA granted full approval of Spikevax on Jan. 31. Just a few days later, on Feb. 3, Defending the Republic filed a Freedom of Information Act (FOIA) request with the FDA, "seeking the expedited production of records relating to the FDA's approval of the Moderna covid-19 vaccine."
---
Twitter bans epidemiologist Dr. Andrew Bostom over posting a link to a 'covid' vaccine and sperm study | added June 24
Dr. Andrew Bostom, an epidemiologist who had over 47,000 followers and who was a significant dissenting figure during the coronavirus pandemic, has been permanently banned from Twitter after posting a peer-reviewed study on covid vaccination effects.
According to a screenshot posted by free-market policy analyst and political organizer Phil Kerpen, Dr. Bostom was locked out for linking to an Israeli study titled "Covid-19 vaccination BNT162b2 temporarily impairs semen concentration and total motile count among semen donors."
Dr. Bostom made several appearances in the media and qualified as an expert witness in epidemiology in a lawsuit filed by parents against an executive order in Rhode Island requiring children to wear masks in schools. According to the plaintiffs, Gov. Dan McKee did not have the authority to impose a mask mandate for children.
---
'Monkeypox' shots will be offered for 'at-risk' bi-sexual and gay men | added June 24
This could help to control the recent outbreak of the rare virus in the UK in which 793 people have been infected so far. Monkeypox is not defined as a sexually-transmitted infection.
But it can be passed on by close contact during sex, and with bedding, towels and skin. The UK Health Security Agency (UKHSA) says that a vaccine designed to protect against smallpox, called Imvanex, will help protect people who could be exposed to monkeypox.
The vaccine is effective against monkeypox because it is from the same family of viruses. Its use has been signed off by the UK's vaccine experts, the Joint Committee on Vaccination and Immunisation (JCVI). Health officials say they are continuing to see "a notable proportion of cases in gay, bisexual and other men who have sex with men".
---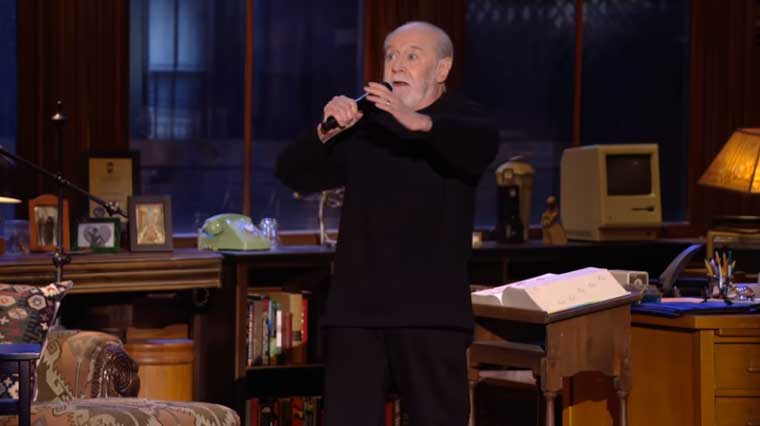 It's bad for you | added June 24
On death and the digital age… Let's stay awake.
---
Renegade omicron subvariants escape antibodies from 'covid' shots and natural immunity, according to new data and research | added June 23
Omicron subvariants BA.4 and BA.5 appear to escape antibody responses among both people who had previous covid-19 infection and those who have been fully vaccinated and boosted, according to new data from researchers at Beth Israel Deaconess Medical Center, of Harvard Medical School.
However, covid-19 vaccination is still expected to provide substantial protection against severe disease, and vaccine makers are working on updated shots that might elicit a stronger immune response against the variants.
The levels of neutralizing antibodies that a previous infection or vaccinations elicit are several times lower against the BA.4 and BA.5 subvariants compared with the original coronavirus, according to the new research published in the New England Journal of Medicine on Wednesday.
---
United Kingdom admits newly detected polio virus derived from vaccines | added June 23
(Bloomberg) — Britain's polio-free status could be at risk for the first time in almost two decades after several samples of vaccine-derived poliovirus were found during routine London sewage testing.
Several closely related viruses were found in samples taken in north and east London between February and May. The findings suggest some spread between closely linked individuals and the virus has continued to evolve and is now classified as a vaccine-derived poliovirus type 2, the UK Health Security Agency said Wednesday.
Polio can on rare occasions cause serious illness, such as paralysis, in people are not fully vaccinated. No cases of polio or associated paralysis have been reported, according to the agency. The health agency is working with other bodies, including the World Health Organization, to urgently investigate the matter to understand the extent of the transmission.
---
Major Florida grocery chain Publix will abstain from offering 'covid' shots to children younger than 5 years | added June 23
Health officials approved covid-19 vaccines for children as young as 6 months last week, but Florida-based Publix will not be offering the Moderna and Pfizer shots to children younger than 5.
A spokesperson for the supermarket, which is headquartered in Lakeland and has nearly 1,300 locations across the southeast, confirmed the news to Fox 13 Tampa Bay on Wednesday.
About two-thirds of Publix stores are in Florida, which was the only state not to preorder vaccines from the federal government in anticipation of them being approved for toddlers. While vaccines won't be available for the youngest kids at county health departments in Florida, many private health care providers throughout the state are offering them to some children younger than 5.
---
Moderna's bivalent vax targeting omicron subvariants to be ready by August | added June 23
Moderna expects a new covid-19 vaccine the drugmaker is developing that it says offers protection against the omicron variant of the virus to be ready for public distribution by August.
The company has been manufacturing shots of the vaccine, called mRNA-1273.214, ahead of it getting regulatory approval in order to be ready for the fall and winter, when health experts say covid-19 could flare.
Clinical trial data shows that the Moderna's so-called bivalent booster vaccine candidate is highly effective against the BA.4 and BA.5 omicron subvariants of the virus, which Moderna CEO Stéphane Bancel said in a statement "represent an emergent threat to global public health."
---
Concerned Tennessee lawmakers push to delay 'covid' shot distribution for infants | added June 23
Top Republican House leaders in Tennessee are urging Gov. Bill Lee to delay the state's health department from distributing and promoting covid-19 vaccines to infants, toddlers and preschoolers., according to a report from the Associated Press.
In a letter sent the governor, the four Republican House leaders said they had many concerns about the vaccine for kids under 5 years old. The shots for kids in that age group began rolling out this week.
A portion of the letter reads: "We simply cannot recommend injecting an mRNA vaccine into children who have never been at serious risk of death or hospitalization from covid-19." The lawmakers said the "covid-19 emergency has long passed in Tennessee," but some health experts dispute that claim.
---
Landmark Supreme Court ruling upholds lawsuits claiming Monsanto's Roundup caused cancer | added June 23
The U.S. Supreme Court on Tuesday declined to hear a bid from Bayer-owned Monsanto that aimed to challenge thousands of lawsuits claiming its weedkiller Roundup causes cancer — a potentially costly ruling, AFP reported Tuesday.
The high court did not explain its decision, which left intact a $25 million ruling in favor of a California man who alleged he developed cancer after using the chemical for years. The decision marks a major blow to the German conglomerate's legal fight against Roundup-related cases, and Bayer has set aside more than $15 billion to deal with a wave of U.S. lawsuits linked to the weedkiller.
"Bayer respectfully disagrees with the Supreme Court's decision," the company said in a statement. "The company believes that the decision undermines the ability of companies to rely on official actions taken by expert regulatory agencies," it added, referring to a 2020 federal finding that Roundup's active ingredient is not risky.
---
Alarming levels of 29 chemicals linked to infertility found in men's urine | added June 23
Semen quality, assessed in terms of sperm concentration and total sperm counts, continues to decline in Western countries (Levine et al., 2017). Fewer studies are available from non-Western countries, but recently, reports of alarming declines among healthy semen donors in China have appeared (Yuan et al. 2018).
The proportion of men with normal total motile sperm count, a measure highly relevant to fertilisation success, was found to have declined by approximately 10% between 2002 and 2017 in a population of men presenting to fertility centres in Spain and the USA (Tiegs et al. 2019). Similar observations were made among sperm donors (Chang et al. 2018).
The causes of these worrying developments are not fully elucidated but are likely to be complex. Lifestyle factors such as illicit drug use and maternal smoking during pregnancy play a role, as do poor nutrition, stress and genetic factors (Skakkebæk et al., 2022, Skakkebaek et al., 2016). It has been hypothesised that these problems are also linked to chemical exposures that originate from the use of fossil fuels in electricity generation, transport, petrochemistry, and most importantly plastic production (Skakkebaek et al., 2022).
---
Distracting 'covid' origins story obfuscates illegal mandates and loss of freedom | added June 23
The theory that "covid" originated in a bio-lab has been back in the headlines over the last few weeks, serving as a prime example of the type of fake binary OffG has been warning you about. The "lab-leak theory" – which pushes the idea Sars-Cov-2 was bio-engineered in a lab as a "gain-of-function" program, and then either accidentally or deliberately released on an unsuspecting population – first came to the front pages as early as January 2020.
At the time it was deemed a "racist" "anti-china" conspiracy theory" by the vast majority of the media, and it fell away from the narrative. It had a resurgence in 2021, suddenly & inexplicably becoming not racist anymore.
In February 2021 the World Health Organization published a report finding the lab origin for covid19 "extremely unlikely". But WHO chief Tedro Adhanom was obviously keen not to let the idea die completely, publicly stating "more investigation was needed".
---
WHO considers the announcement of 'monkeypox' as a global 'emergency' | added June 23
LONDON, June 23 (Reuters) – The World Health Organization will decide on Thursday whether to declare monkeypox a global health emergency, stirring criticism from leading African scientists who say it has been a crisis in their region for years.
The deliberations and scrutiny of the WHO's response to the outbreak follows concerns over how the United Nations agency and governments worldwide handled covid-19 in early 2020. A "public health emergency of international concern" is WHO's highest level of alert. The agency does not declare pandemics, but it did start using the term to describe covid-19 in March 2020.
For many governments, that – rather than WHO's earlier declaration of an emergency in January – was the moment they began to take real action to try to contain covid, which proved to be too late to make a difference.
---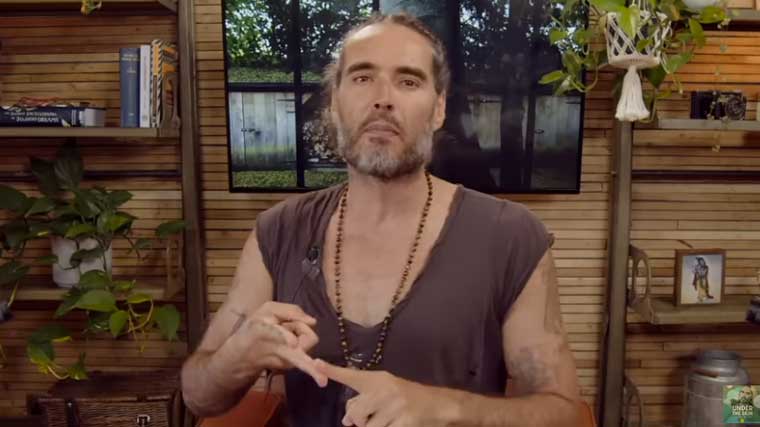 Is the world falling apart? | added June 23
As research shows that corporate price markups and profits jumped to their highest levels in seven decades last year, are we now seeing how an alliance between big business and government renders the rest of us powerless?
---
What is the 'covid' truth? | added June 22
The covid-19 pandemic is one of the most manipulated infectious disease events in history, characterized by official lies in an unending stream led by government bureaucracies, medical associations, medical boards, the media, and international agencies.[ 3 , 6 , 57 ] We have witnessed a long list of unprecedented intrusions into medical practice, including attacks on medical experts, destruction of medical careers among doctors refusing to participate in killing their patients and a massive regimentation of health care, led by non-qualified individuals with enormous wealth, power and influence.
For the first time in American history a president, governors, mayors, hospital administrators and federal bureaucrats are determining medical treatments based not on accurate scientifically based or even experience based information, but rather to force the acceptance of special forms of care and "prevention"—including remdesivir, use of respirators and ultimately a series of essentially untested messenger RNA vaccines.
For the first time in history medical treatment, protocols are not being formulated based on the experience of the physicians treating the largest number of patients successfully, but rather individuals and bureaucracies that have never treated a single patient—including Anthony Fauci, Bill Gates, EcoHealth Alliance, the CDC, WHO, state public health officers and hospital administrators.
---
Call to Action: End Moderna's EUA application to inject children | added June 22
Hello friends and fellow activists,
As many of you have likely become aware, Pfizer's and Moderna's EUA applications for children ages 6 months to 5 years and 6 months to 6 years, respectively, were approved in the last week.
Today there is yet another opportunity to be heard, thanks to Toby Rogers for passing along the information. Tomorrow is the vote, so please act now if you are so inclined !
The Advisory Committee on Immunization Practices is still going to vote on Thursday June 23, on Moderna's EUA application to inject mRNA into kids 6 to 17. You can still register a formal comment (here) — look for the blue comment button in the upper left hand corner or upload your own file. I also have a Substack article with email addresses for all of the key CDC staffers and ACIP members so that you can write to them directly.
Then, eight days from now the FDA is going to vote on the "Future Framework". It's a proposal to exempt Covid-19 vaccine manufacturers from clinical trials for reformulated shots. It's literally the worst idea in the history of public health. I have a Substack article that explains this heinous proposal in detail — with a call to action at the end that I am asking everyone to do.
---
Graphene is the new glyphosate: Scientists claim graphene is 'harmless' despite clear evidence of its toxicity | added June 22
On June 17, "in a historic victory for farmworkers and the environment, the U.S. Court of Appeals for the Ninth Circuit sided with Center for Food Safety … by overturning the Environmental Protection Agency's (EPA) decision that the toxic pesticide glyphosate is safe for humans and imperiled wildlife." (source)
How many years and how many ruined lives did it take? Many. And even now, this doesn't meant that glyphosate is going to vanish. First of all, it's everywhere, from horizon to horizon. It is in the food, in the water, in the soil, you name it. Second of all, the nature of bullies is to only retreat when they are completely decimated and embarrassed.
And even then, disgraced industry execs find ways to regroup, perhaps migrate to a different industry, and continue pushing unsafe products using same old marketing gimmicks (which is what happened when Big Tobacco execs moved to the food industry, which I wrote about in a recent story.) Cynically, the glyphosate market is expected to grow.
---
Group of doctors and educators concerned about harm to children urge Biden administration to lift all 'covid' mandates | added June 22
WASHINGTON — A group of prominent doctors and educators has asked the Biden administration to lift pandemic-related measures that could be causing children to miss school and other activities.
"We strongly urge you to revise the CDC's covid-19 guidelines with regard to testing, isolation, and vaccine recommendations for children to ensure that public health policies are not doing more harm than good," says a letter sent by Urgency of Normal — a group that has argued for a steady return to pre-pandemic behaviors — to Dr. Ashish Jha, director of the White House pandemic response team, and Rochelle Walensky, head of the Centers for Disease Control and Prevention.
"The CDC's covid-19 school guidelines continue to cause significant disruption to children's education and to working parents, while providing no demonstrable public health benefit in limiting covid-19 spread. These policies have serious unintended consequences," the Urgency of Normal letter argues.
---
NYC families prepare to inoculate their children with experimental 'covid' shots | added June 22
Families in New York City were preparing to vaccinate children younger than 5 against covid-19 on Wednesday as the first doses were expected to become available after the Centers for Disease Control and Prevention endorsed the vaccines over the weekend.
In a city that was once the epicenter of the covid pandemic, many parents have been eager to vaccinate the last age group still awaiting shots, the youngest children, and moved quickly to book appointments.
Some health providers planned to start offering vaccines to young children on Wednesday, including pharmacies like Walgreens, which serve children 3 and older. The city's 10 vaccine hubs, which serve children 6 months and older, were also expected to open, and appointments were available on the city's "Vaccine Finder" website.
---
Newly released Pfizer-BioNTech 'covid' data reveals majority of serious adverse reactions were classified as not vaccine related | added June 22
The latest release by the U.S. Food and Drug Administration (FDA) of Pfizer-BioNTech covid-19 vaccine documents reveals numerous instances of participants who sustained severe adverse events during Phase 3 trials. Some of these participants withdrew from the trials, some were dropped and some died.
The 80,000-page document cache includes an extensive set of Case Report Forms (CRFs) from Pfizer Phase 3 trials conducted at various locations in the U.S., in addition to other documentation pertaining to participants in Pfizer-BioNTech vaccine trials in the U.S. and worldwide.
The FDA on June 1 released the documents, which pertain to the Emergency Use Authorization (EUA) of the vaccine, as part of a court-ordered disclosure schedule stemming from an expedited Freedom of Information Act (FOIA) request filed in August 2021. Public Health and Medical Professionals for Transparency (PHMPT), a group of doctors and public health professionals, submitted the FOIA request.
---
NYC lowers 'covid alert' levels as Broadway switches to mask optional for theater | added June 22
New York City health officials downgraded the five boroughs' covid risk level to medium on Tuesday, just more than a month after it escalated the status to high as a fifth pandemic wave fueled by the most contagious variants yet gripped America.
The medium risk level means indoor masking is recommended when around others whose vaccination status isn't known but it isn't accompanied by any more stringent covid protocol. The change had been expected for the last week and a half, since the city's top doctor assured New Yorkers in a lengthy Twitter thread that the latest peak had passed and the mayor followed up by lifting the controversial toddler mask rule.
"Day after day, New Yorkers are stepping up and doing their part, and because of our collective efforts we are winning the fight against covid-19," Mayor Eric Adams and NYC Department of Health & Hygiene Commissioner Dr. Ashwin Vasan said in a joint statement announcing the transition. "This surge has taught us a lot about how the virus is currently behaving, and how to prepare for the coming weeks and months."
---
The federal republic of "new normal" Germany wants everyone to wear masks on a permanent basis | added June 22
So, the government of New Normal Germany is contemplating forcing everyone to wear medical-looking masks in public from October to Easter on a permanent basis.
Seriously, the fanatical New Normal fascists currently in charge of Germany's government — mostly the SPD and the Greens — are discussing revising the "Infection Protection Act" in order to grant themselves the authority to continue to rule the country by decree, as they have been doing since the Autumn of 2020, thus instituting a "permanent state of emergency" that overrides the German constitution, indefinitely.
Go ahead, read that paragraph again. Take a break from the carnage in non-Nazi Ukraine, the show trials in the US congress, monkeypoxmania, Sudden Adult Death Syndrome, Sudden Bovine Death Syndrome, family-oriented drag queens, non-"vaccine"-related facial paralysis, and Biden falling off his bike, and reflect on what this possibly portends, the dominant country of the European Union dispensing with any semblance of democracy and transforming into a fascist biosecurity police state.
---
Fully vaxed actress Mayim Bialik has "new level" of anxiety about going outside maskless after contracting 'covid' again | added June 22
Mayim Bialik is feeling better after contracting an "exhausting" case of covid-19. In an Instagram video posted Tuesday, Bialik said she's not surprised she caught the virus, despite her vaccination status.
"No one said that you wouldn't get covid if you were vaccinated and boosted," said Bialik in the video. "That's totally clear." The "Call Me Kat" star also shared she has "a new level of anxiety about going out" after getting sick. "I feel guilty that I went out," said Bialik, who's been traveling. "I feel sad, and I'm just worried about the world again and our health in the world."
Bialik revealed her positive covid-19 status in an Instagram video posted Monday. "It's bound to find us and it did," she said of the virus. Standing in her kitchen while heating up some lemon juice, the 46-year-old actress playfully listed off the various remedies she was using in her recovery, including zinc, vitamin C and a neti pot filled with diluted Thieves oil.
---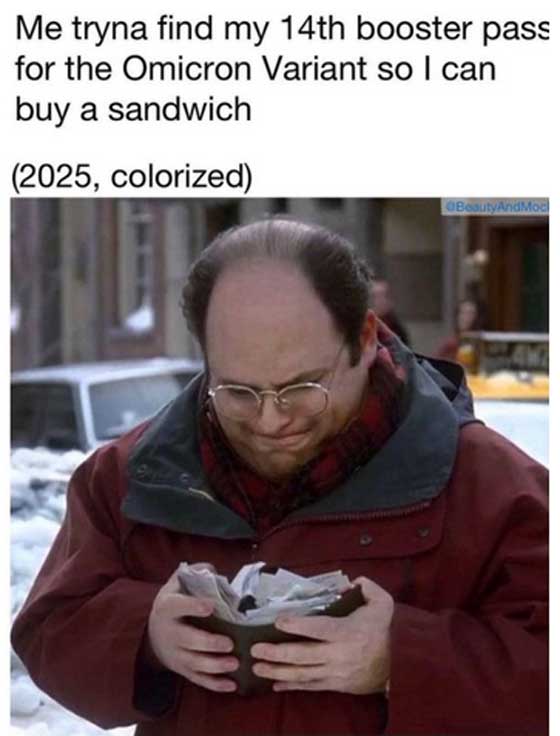 Let's make sure we don't let the nazis wannabes (soup nazis included) do this…
---
President Biden and first lady to visit DC clinic offering experimental 'covid' shots to children under 5 years | added June 21
President Joe Biden and first lady Jill Biden will visit a Washington, DC, vaccine clinic offering covid-19 vaccinations to children under the age of 5 on Tuesday, a White House official told CNN, in an effort to highlight the rollout of the newly authorized vaccines for the youngest Americans.
The White House official previewing the visit to CNN said the President and first lady will visit "a local covid-19 vaccination clinic hosted by the District of Columbia's Department of Health (DC Health) to highlight the recent authorization and recommendation of covid-19 vaccines for children under age five."
Later in the day, the President will deliver remarks at the White House focused "on covid-19 vaccines for children under 5, and the historic progress the country has made in fighting covid-19 with safe, effective vaccines available to virtually all Americans," the official added.
---
NYC Mayor Eric Adams bribes unvaxed employees with another 'shot' to get job back | added June 21
[June 18, 2022] Mayor Eric Adams is giving city workers who were fired for refusing to get the covid-19 vaccination another shot at getting their jobs back – provided they opt to get jabbed quickly, The Post has learned.
Internal memos delivered Friday to unvaccinated ex-employees told recipients they have an "opportunity to return to employment if [they] become fully vaccinated." The ex-workers have until June 30 to get the first dose and make arrangements for a second dose by August 15.
"Once you provide proof of full vaccination (both doses), you will be reinstated to your civil service title at your most recent salary within two weeks of submission of proof of full vaccination, with no change to benefits or break in service," said Marisa Caggiano, the NYPD's assistant commissioner for human resources in a letter to fired agency workers.
---
'Sudden adult death syndrome' has become the latest tragedy | added June 21
Media outlets around the world have started highlighting a medical phenomenon called 'sudden adult death syndrome' – people dying with no sign of illness or underlying health condition. They simply collapse during the day or don't wake up in the morning. While SADS has been known to occur before, what's alarming is the sudden surge of this previously rare event.
STORY AT-A-GLANCE: In recent weeks, media outlets around the world have started highlighting a medical phenomenon called "sudden adult death syndrome," or SADS, in what appears to be a clear effort to obscure the reality of covid jab deaths.
Sad on steroids indeed. Underlying factors for SADS include undiagnosed myocarditis, inflammatory conditions and other conditions that cause irregularities in the electrical system of the heart, thereby triggering cardiac arrest. While SADS has been known to occur previously, what's new is the prevalence of this previously rare event. In Australia, the Melbourne Baker Heart and Diabetes Institute is setting up a new SADS registry "to gain more information" about the phenomenon.
---
The negative effects of 'covid' shots on male reproductive health | added June 21
As they say, the difference between a conspiracy theory and reality is a few months to a few years.
I am sure that the fact checkers will come out and say that the study was taken out of context, or maybe the journal will take it down altogether—but in the meanwhile, you have probably seen this (and it disgusts me to cite it because it is cruel to experiment on unsuspecting people).
It is also soothing to know that an intentionally self-spreading variation of the shot is being trialed. We are in good hands. All is normal. Just a little Fourth Industrial Revolution here and there. Jeez. We are ruled by the people who are not qualified to lead anyone anywhere because they are cray-cray, predatory, and don't seem to relate to the rest of the human species.
---
North Korea prepares to declare 'victory' over 'covid' outbreak after just one month | added June 21
SEOUL, South Korea — It's only been a month since North Korea acknowledged having a covid-19 outbreak, after steadfastly denying any cases for more than two years. But already it may be preparing to declare victory.
According to state media, North Korea has avoided the mass deaths many expected in a nation with one of the world's worst health care systems, little or no access to vaccines, and what outsiders see as a long record of ignoring the suffering of its people.
North Korea's official virus numbers, experts believe, have as much to do with propaganda to boost leader Kim Jong Un as with a true picture of what's happening in the country, and there's widespread doubt about their accuracy.
---
Israeli study blames weakened immune systems on rapid rate of 'covid' variants | added June 21
Editor's Note: This is absolutely ridiculous and reminds me of another medical phenomenon with so called 'auto-immune disease'. Mainstream medical research and science blames the individual's immune system for causing disease; meanwhile the primary question of what the immune system is actually attacking is completely disregarded. It is a coverup and needs to end. — mmd
Although covid-19 infections are much less deadly than during their first year, the cunning and elusive virus has since developed a large number of mutations far exceeding the rate that was initially observed. Where do these variants come and what circumstances empower them?
Virus "detectives" at Tel Aviv University (TAU) and Tel Aviv Sourasky Medical Center have uncovered the answers. Patients with weakened immune systems from chronic diseases and those given medications that reduce the body's ability to fight invading pathogens are at risk for chronic infection and develop several highly mutated coronavirus variants.
Although this is disconcerting, there is also some good news: While many different variants are formed in immunocompromised patients, these mutated forms are less likely to spread to others.
---
CDC claims the recent outbreaks of pediatric hepatitis does not exceed pre-'covid' levels | added June 21
In response to the current pediatric hepatitis outbreak possibly linked to adenovirus, the Centers for Disease Control and Prevention (CDC) found current data do not suggest an increase in pediatric hepatitis cases or adenovirus types 40/41 from the time the outbreak began compared to pre-covid-19 pandemic levels, according to a recent Morbidity and Mortality Weekly Report.
"Data from four large administrative databases were analyzed to assess trends in pediatric hepatitis and percentage of stool specimens positive for adenovirus type 40/41," the CDC said.
"Although this ecologic analysis cannot conclusively confirm or refute a potential association between pediatric hepatitis and adenovirus, it provides useful context for the ongoing investigation."
---
Four times FDA was dead wrong about 'approved' drugs: Vioxx, Belviq, and deadly drug combos | added June 21
Throughout the pandemic, health officials have urged the public to "trust the science," reassuring people that "the science" is the basis for any recommendations originating from the Centers for Disease Control and Prevention (CDC) and the U.S. Food and Drug Administration (FDA).
Dr. Anthony Fauci, chief medical advisor to President Biden on covid-19, at one point even went as far as to tell the media if they criticize him, "They're really criticizing science because I represent science. That's dangerous." In the U.S., the FDA approves new drugs, including vaccines — or, as is the case with covid-19 vaccines, grants them Emergency Use Authorization. The CDC then recommends them.
Once that process is completed, it's assumed the public — and the mainstream media — will unquestionably trust that the drugs or other treatments are safe and effective. But as we've seen recently — when Newsweek last week broke with mainstream media and published two opinion pieces criticizing the U.S. government's response to covid-19 and claiming Americans don't trust the CDC — not everyone buys everything the FDA and CDC are selling.
---
Three more people "die suddenly" and do not make the news | added June 21
Reported by subscribers, three others have "died suddenly"—one in East Nashville, two in the Spanish town of La Carolina—without its making any news.
Two were known to have been "vaccinated," while the third most likely was, since he tagged himself as "very liberal." The only way that we can make this nightmare STOP is to keep speaking out about it loud and clear; so please feel free to post your own accounts of similar passings in the comments here.
Dear Dr. Miller: I just learned that a Facebook "friend" — a professional photographer who I never actually met face-to-face — "passed abruptly" on 6/9/22. His name was Barry A. Noland, and he lived in East Nashville, Tennessee. People who were much closer to him than I have been posting about this apparently totally unexpected death on his Facebook profile. Perhaps some of this material is "publicly viewable"; see:
---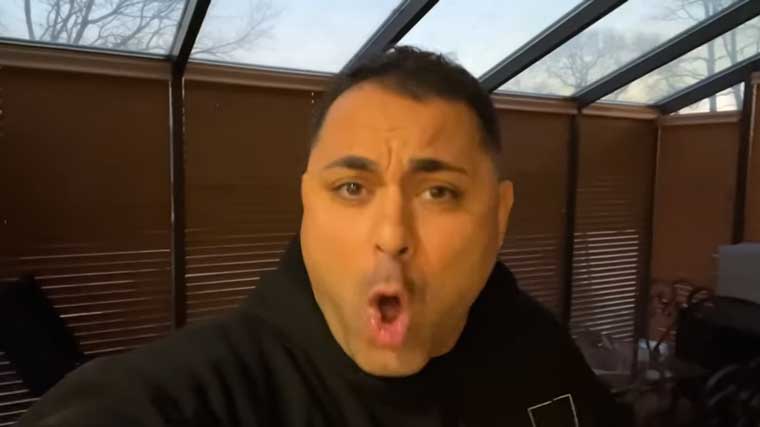 Now here's a state of the art security system | added June 21
Anthony explains an old school way of securing your house that is safe and effective.
---
CDC endorses 'covid' drug for America's youngest despite 1.3 million injuries reported on VAERS | added June 20
The Centers for Disease Control and Prevention (CDC) today released new data showing a total of 1,301,356 reports of adverse events following covid-19 vaccines were submitted between Dec. 14, 2020, and June 10, 2022, to the Vaccine Adverse Event Reporting System (VAERS). That's an increase of 6,027 adverse events over the previous week.
VAERS is the primary government-funded system for reporting adverse vaccine reactions in the U.S. The data included a total of 28,859 reports of deaths — an increase of 327 over the previous week — and 238,412 serious injuries, including deaths, during the same time period — up 1,645 compared with the previous week.
Of the 28,859 reported deaths, 18,719 cases are attributed to Pfizer's covid-19 vaccine, 7,581 cases to Moderna and 2,493 cases to Johnson & Johnson (J&J). Excluding "foreign reports" to VAERS, 831,801 adverse events, including 13,293 deaths and 84,151 serious injuries, were reported in the U.S. between Dec. 14, 2020, and June 10, 2022.
---
Bristol Hospital announces it will eliminate over 30 positions due to environmental and financial pressures of the 'covid' pandemic | added June 20
A spokesperson for Bristol Hospital said they're eliminating over 30 positions due to the ongoing impact of the covid-19 pandemic. Bristol Health said 10 of those roles were presently filled, the majority of which were management. Because of environmental and financial pressures such as labor and supply cost inflation, the healthcare system decided to cut back.
"Health systems will be continually challenged, now and into the foreseeable future, to deliver quality services in the safest possible way more efficiently and effectively," President and Chief Executive Officer Kurt Barwis said. The hospital's executive team also voluntarily took an eight percent reduction in their salaries, according to the hospital.
A temporary change to the hospital's defined contribution retirement plan is impacting hospital employees, too. With all of these changes combined, the hospital said they saved $3.9 million immediately. Bristol Health is getting $5.5 million less in annual operating costs every year.
---
NJ governor endorses 'covid' shot in six month old children after three newly confirmed deaths | added June 20
New Jersey on Sunday reported 1,918 confirmed covid-19 cases and three new confirmed deaths as Gov. Phil Murphy encouraged parents to get their kids inoculated now that vaccines are approved for children as young as six months.
Pfizer and Moderna vaccines for young children six months and older were approved Friday by the Food and Drug Administration and Saturday by the Centers for Disease Control and Prevention. The vaccines use the same technology as those for adults, but are being offered at different dose sizes and number of shots for the youngest kids.
"With the authorization of the covid-19 vaccine for children ages 6 months- 5 years, families will have the strongest protection against this virus," reads a post Saturday from the governor's Twitter account. "We encourage parents to schedule an appointment for their child."
---
WHO chief secretly believes 'covid' leaked from a lab after 'catastrophic accident', according to a close senior government source | added June 20
The head of the World Health Organisation privately believes the covid pandemic started following a leak from a Chinese laboratory, a senior Government source claims.
While publicly the group maintains that 'all hypotheses remain on the table' about the origins of covid, the source said Tedros Adhanom Ghebreyesus, director-general of the World Health Organisation (WHO), had recently confided to a senior European politician that the most likely explanation was a catastrophic accident at a laboratory in Wuhan, where infections first spread during late 2019.
The Mail on Sunday first revealed concerns within Western intelligence services about the Wuhan Institute of Virology, where scientists were manipulating coronaviruses sampled from bats in caves nearly 1,000 miles away – the same caves where covid-19 is suspected to have originated – in April 2020. The worldwide death toll from the covid pandemic is now estimated to have hit more than 18 million.
---
Local Chinese banks freeze accounts preventing customers from withdrawing money | added June 20
[May 28, 2022] SHANGHAI — Protests have broken out in China after several regional banks prevented customers from making withdrawals in late April, stoking fears of a greater credit crisis without an intervention from financial authorities.
At least three institutions based in Henan Province — Yu Zhou Xin Min Sheng Village Bank, Shangcai Huimin County Bank and Zhecheng Huanghuai Community Bank — have frozen a total of 10 billion yuan ($1.49 billion) in deposits, according to Chinese reports. One million customers are believed to be affected.
All three are small, locally focused banks designed to serve rural populations. Though the People's Bank of China in 2021 banned banks from accepting deposits outside their business areas, each institution was serving customers nationwide online.
---
This week in the "new normal" #34: Extreme right weaponizing the outdoors | added June 20
1. The extreme right weaponising the outdoors. Fresh from weaponising memes in 2021, the classics in 2018 and irony in 2016, those pesky alt-righters are back at it – ruining perfectly ordinary things, like going outside.
Yes, according to Vice… White Nationalists Want to Reclaim Nature as a Safe Space for Racists. Which contains this amazing sentence: The racist roots of national parks in America has made them an attraction to white supremacists over the years.
It's not just going outside that's the problem, it's buying local produce from farmers' markets… Of course, obsessions with purity and clean living aren't just an American white supremacist thing. Nazi Germany was deeply concerned about the longevity of the Aryan race, and so encouraged a healthy lifestyle and good diet. But eating a natural diet was also a core component of the Nazi slogan "blood and soil"—intended to foster nationalism by eating food grown on the land.
---
UK Health Secretary Sajid Javid orders NHS to use the word "women" instead of garbled 'woke' language | added June 20
The Health Secretary is worried garbled language risks harming patients, a close ally said. The word "women" had been replaced with phrases such as "anyone with ovaries" in an attempt to be inclusive. But NHS Digital has been ordered to think again — and told to run any future changes past senior officials at the Department of Health.
Among web pages affected are ones on diseases that affect only those born female. Child health expert Dr Karleen Gribble, a professor at Western Sydney University, warned: "De-sexed language is less accessible.
"Many people do not even know if they have a cervix or prostate. But they do understand men or women. The potential harm is people don't respond to public health messaging. It might result in a fatal delay in seeking health care." Last night, NHS Digital said: "We keep the pages under continual review to ensure they use language that is inclusive, respectful and relevant."
---
Air pollution knocks 2.2 years off global life expectancy, according to a new study | added June 20
During the first year of the covid-19 pandemic, the world's economy slowed. Yet, the global annual average particulate pollution (PM2.5) was largely unchanged from 2019 levels. At the same time, growing evidence shows air pollution—even when experienced at very low levels—hurts human health.
This recently led the World Health Organization (WHO) to revise its guideline for what it considers a safe level of exposure of particulate pollution, bringing most of the world—97.3 percent of the global population—into the unsafe zone. The AQLI finds that particulate air pollution takes 2.2 years off global average life expectancy, or a combined 17 billion life-years, relative to a world that met the WHO guideline.
This impact on life expectancy is comparable to that of smoking, more than three times that of alcohol use and unsafe water, six times that of HIV/AIDS, and 89 times that of conflict and terrorism.
---
The war on the unvaxed who didn't buy the official 'covid' narrative cannot be forgotten | added June 20
If you refused to buy into the official narrative about the covid shots, you likely found yourself on the receiving end of hateful attacks and rejection. Some of those zealots may now realize they were wrong, but few want to talk about it. How are you choosing to move forward?
Fomenting hatred is a tool of tyrants, and over the past two years, political leaders, agency heads, academics, medical professionals and media personalities alike have publicly encouraged hatred and violence and wished painful death upon anyone who didn't want to be part of the medical experiment that is the covid jabs.
In an eloquent Medium post, journalist Susan Dunham summarizes the lessons (hopefully) learned from hating and attacking the unvaccinated: "The mandates have let up, and both sides stumble back into something that looks like the old normal — except that there is a fresh and present injury done to the people we tried to break. And no one wants to talk about it.
---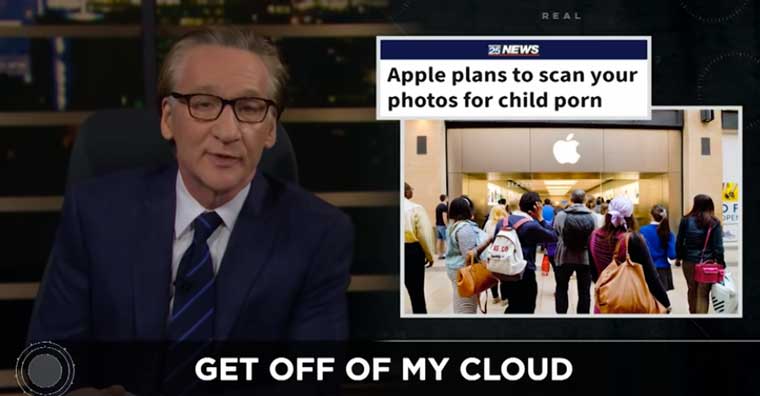 How your phone is turning you into an asshole | added June 20
Apple should admit that the problem with their phones isn't just what people might store on them, it's the phones themselves.
---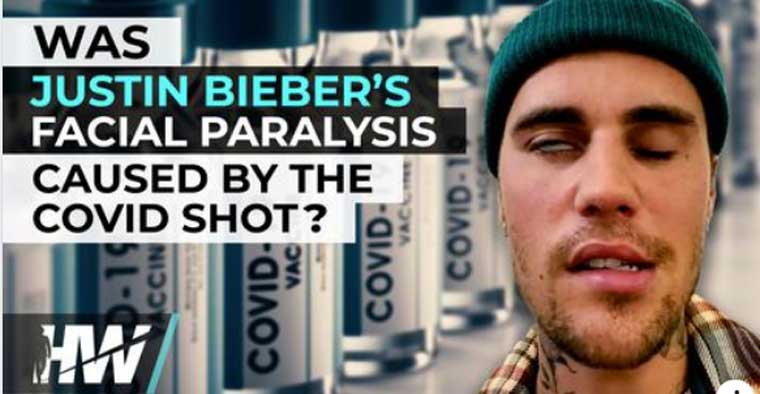 Are Justin and Hailey Bieber's injuries 'covid' vaccine related? | added June 18
Editor's Note: Excellent piece by Bigtree. — efc
Superstar couple, Justin and Hailey Bieber, have both suffered recent unusual health scares for young, healthy people. Were these conditions caused by the covid shot? Del takes a look at the evidence.
---
Attorney Bobbie Anne-Flower Cox interviewed by Viviane Fischer and Dr. Reiner Fuellmich over illegal 'covid' regulations | added June 18
Bobbie Anne Flower-Cox – Attorney at Law, New York with focus on representing New Yorkers on matters pertaining to over-reaching government agencies or departments.
About: As an attorney in NY and during this year she has been in a lawsuit against Governor Kathy Hochul and the NY Dept of Health over their illegal "isolation and quarantine camp" regulation. This regulation allows the government to take someone out of their home, quarantine them just because they assume they have been exposed to a disease, and they don't even have to prove that the person really has a disease. They can even remove just one person from a family unit.
The Corona Committee was founded on the initiative of attorney and economist Viviane Fischer and attorney Dr. Reiner Fuellmich. It is conducting a review of evidence on the Corona crisis and measures.
---
FDA authorizes experimental 'covid' shot for infants and preschoolers, inoculation begins next week | added June 18
U.S. regulators on Friday authorized the first covid-19 shots for infants and preschoolers, paving the way for vaccinations to begin next week.
The Food and Drug Administration's action follows its advisory panel's unanimous recommendation for the shots from Moderna and Pfizer. That means U.S. kids under 5 — roughly 18 million youngsters — are eligible for the shots. The nation's vaccination campaign began about 1 1/2 years ago with older adults, the hardest hit during the coronavirus pandemic.
There's one step left: The Centers for Disease Control and Prevention recommends how to use vaccines. Its independent advisers began debating the two-dose Moderna and the three-dose Pfizer vaccines on Friday and will make its recommendation Saturday. A final signoff is expected soon after from CDC Director Dr. Rochelle Walensky.
---
Florida allows pediatricians to order 'covid' shots for youngest after federal government pressure | added June 18
Facing withering pressure from medical professionals and the federal government, Florida began to allow pediatricians, children's hospitals and other physicians on Friday to order coronavirus vaccines for the youngest children, according to state and White House officials.
The shift would ensure that families would be able to get the shots at doctors' offices, though later than in every other state in the country. The White House praised the move as an important first step, calling it a "reversal" by Gov. Ron DeSantis, a Republican with presidential ambitions who frequently casts himself as a foil to President Biden.
Mr. DeSantis's administration insisted that it had not budged from its original position and only allowed orders once the Food and Drug Administration authorized the Moderna and Pfizer-BioNTech vaccines for very young children on Friday morning. The Centers for Disease Control and Prevention could grant its endorsement on Saturday.
---
'Covid' vax injured pilots join advocacy groups to end illegal industry mandates | added June 18
Sharp chest pains. Myocarditis and pericarditis. Heart attacks. Strokes and subsequent blindness. These are just some of the many covid-19 vaccine-related adverse events reported by commercial airline pilots and by a growing number of advocacy groups representing aviation industry workers.
According to these individuals and groups, the number of pilots speaking out about their vaccine injuries is dwarfed by the number of pilots who are still flying despite experiencing concerning symptoms — but not speaking out because of what they describe as a culture of intimidation within the aviation industry.
These individuals fear they will lose their jobs and livelihoods in retaliation if they reveal their symptoms or go public with their stories, sources told The Defender. Still, a growing number of pilots are coming forward.
---
Rash of blood clots in young healthy people caused by 'the heat'? | added June 18
Perhaps you've heard about the rash of blood clots in young healthy people, recently? Well don't you worry your silly head about it, they were caused by dehydration due to the hot weather. Some of them, anyway. Maybe. Definitely the most recent ones, and certainly any you may hear about in the future.
Naturally, any reported spike in blood clots before the summer was nothing to do with the hot weather.
…that was the cold weather. Or maybe it was a long-term side effect of covid19 infection. Or maybe it wasn't a clot, it was just Sudden Adult Death Syndrome. Or one of the 300,000 symptomless cases of aortic stenosis wandering around.
Or maybe they were suffering from "post-pandemic stress disorder". Or maybe there weren't any deaths at all, and the fact-checkers have debunked all of that. It doesn't matter. Forget it. There's no point even considering what may or may not have caused the blood clots that may or may not have happened in the past. The point is, in the future, they will be caused by the hot weather.
And nothing else.
---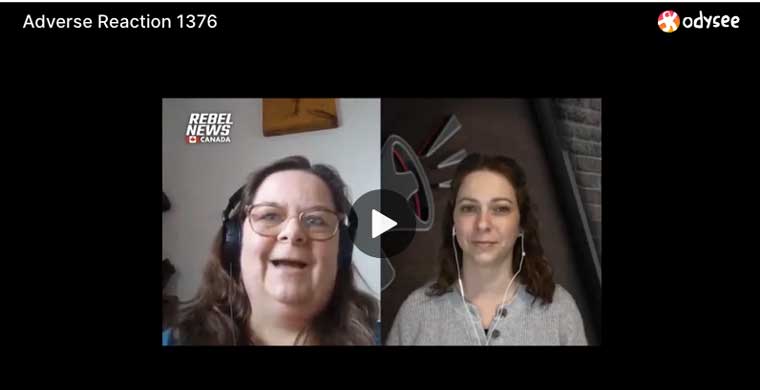 Forty-seven year old woman after Moderna 'covid' shot: "The pain won't go away" | added June 18
47-year-old Trina was "terrified of getting covid" because she was immunocompromised, so she decided to get the Moderna jab. Instead the vaccine has made her health problems worse, flaring up her arthritis and causing more back issues than before — she even had to go to the ER twice.
---
Fifteen thousand sheep drown in Red Sea, 10,000 cattle killed reportedly by "heat stress" in Kansas | added June 18
Was it just a "heat wave" that killed all those cattle? The heat in Kansas really hasn't been unusual, and yet I find no similar stories from the last ten years or so. (Let me know if you do.)
Small wonder, then, that folks online are claiming that those cattle seem to have been poisoned—another catastrophic move that you'd expect from those same predators who've been arranging the "anomalous" destruction of grain storage hubs, meat-packing facilities and other sites essential to the feeding of humanity.
Same with those 15,000 sheep that lately drowned in the Red Sea. Was it just your standard Third-World mishap, or another elite step toward global famine, and the near-universal diet of bugs, fungus, weeds and fake meat that Bill Gates and his partners want to feed the rest of us, while they eat all the beef and lamb and bison they can pack away.
---
First case of 'monkeypox' found in Westchester, New York | added June 18
A case of monkeypox had been detected in Westchester County, state health officials have confirmed. The Westchester case is the second detected outside New York City. The state announced on June 7 that monkeypox had been diagnosed in a Sullivan County resident.
Twenty-one cases of monkeypox have been reported in New York State, 19 in New York City. While the risk for monkeypox remains low, Westchester County Health Commissioner Dr. Sherlita Amler said that anyone who experiences symptoms consistent with monkeypox, such as rashes or lesions, should contact their doctor immediately.
Monkeypox is rare and has been showing up in countries where it had not previously been detected. The first U.S. case was discovered in May in Massachusetts. Monkeypox does not usually cause serious illness, but may result in hospitalization or death. Most infections last two to four weeks.
---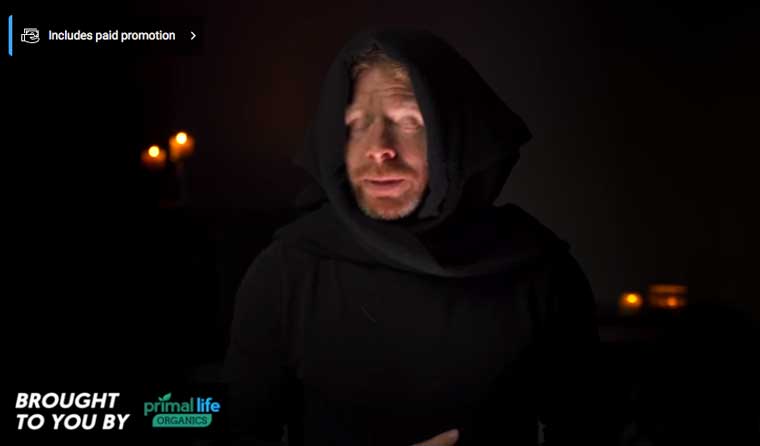 WEF advertisement for the 'Young Global Leaders Program' | added June 18
The Young Global Leaders Program is looking for new members! Consider joining this amazing organization to be trained by Klaus Schwab and the World Economic Forum on how to transform our planet's future.
But seriously, let's not be brainwashed and keep critical thinking … Have a beautiful weekend.
---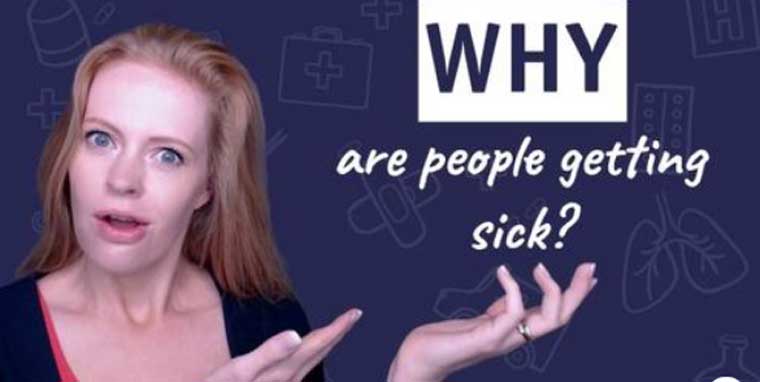 What is really making people sick if 'covid' doesn't exist? | added June 17
I've been listening to your requests and although MANY of you realise that "covid" is a scam, the question still gets asked: What Is Making People Sick?
---
Florida only state that has not preordered 'covid' shots for toddlers | added June 17
MIAMI (AP) — Florida is the only state that hasn't preordered covid-19 vaccines for toddlers in anticipation of their final approval by the federal government, and Gov. Ron DeSantis said Thursday that he won't facilitate their distribution, though he said they'll be available to those who want them.
White House spokeswoman Karine Jean-Pierre, who confirmed Florida's outlier status on Thursday, said not preordering the vaccines could mean delaying their availability in children's hospitals and other facilities that have relied on state distribution of the shots.
Florida officials said the jabs would be available at pharmacies and community health centers, which can preorder them directly from the federal government, and that children's hospitals and other clinics would be able to order them from the federal government via a state portal and receive them quickly.
---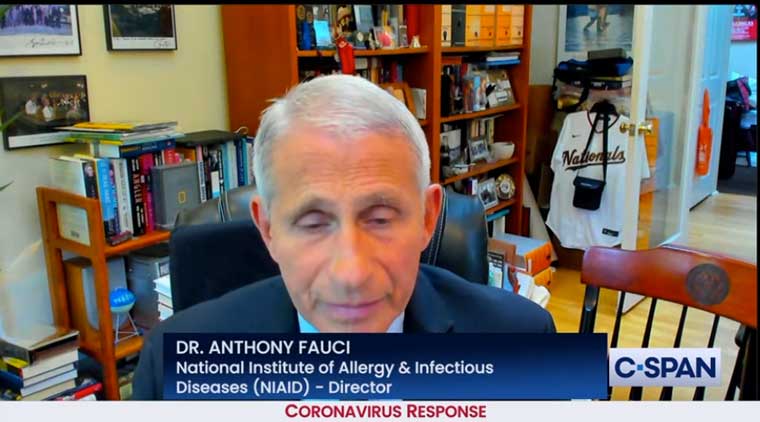 Senator Rand Paul and Dr. Anthony Fauci in heated exchange over 'covid' inoculation | added June 17
Sen. Rand Paul: "If I give you ten, or if I give a patient ten mRNA vaccines, and they make protein each time or them make antibody each time, is that proof that we should give ten boosters?"
Dr. Anthony Fauci: "No. I think that is somewhat of an absurd exaggeration."
Later in the exchange,
Sen. Rand Paul: "Everybody on the vaccine committee, have any of them ever received money from the people who make vaccines? Can you tell me that?"
Dr. Anthony Fauci: "Are you going to let me answer a question? Soundbite number one. Are you going to let me answer a question?"
---
Fauci claims 'covid' origin evidence points strongly towards natural outbreak | added June 17
Dr. Anthony Fauci, director of the National Institute of Allergy and Infectious Diseases, testified virtually before a Thursday Senate panel about the illness only a day after announcing he had contracted covid-19.
Fauci, when asked if there were any breakthroughs in understanding the origin of covid-19, said that researchers had concluded that it "very, very likely" had its genesis in an animal species.
Additionally, Fauci stated that the disease "almost certainly" spread to human beings in the Wuhan region of China. "There have been a number of papers that have come out from highly qualified virologists and viral phylogeneticists that indicate that this is very, very likely a jumping species from an animal host, perhaps through an intermediate host, into a human species which then spread throughout the human population certainly, almost certainly originating in China in Wuhan."
---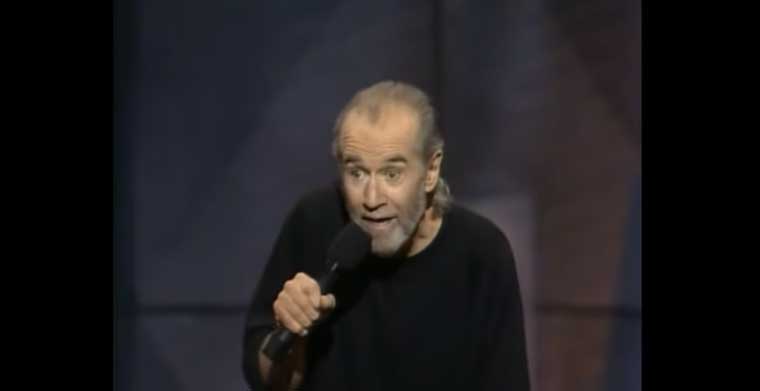 The three categories of brainwashing | added June 17
In this video George Carlin takes on food advertising, the fear of germs and language manipulation which, strange enough, explains exactly where we are in this day and age of deception. Our guess is Fauci wouldn't agree about germs…
---
Evidence is clear: Children do not need to be inoculated for 'covid' | added June 17
The U.S. Food and Drug Administration's (FDA) vaccine advisory committee met this week to discuss requests to amend the Emergency Use Authorization (EUA) of the Moderna and Pfizer-BioNTech covid-19 mRNA vaccines.
Moderna asked for its EUA to include the administration of a primary series of the vaccine to infants, children and adolescents ages 6 months through 17 years. Pfizer-BioNTech asked that its EUA include the administration of a primary series to infants and children 6 months old through age 4. Vaccinations and/or boosters in these age groups are unnecessary.
However, based on the Vaccines and Related Biological Products Advisory Committee's (VRBPAC) extended history of ignoring fundamental aspects of immunology, drug safety and epidemiology — occurring as recently as last week with its approval of the Novavax covid-19 vaccine — it was always a foregone conclusion that the committee would approve these proposals despite the significant risk to children and noteworthy lack of effectiveness.
---
White House declines to answer questions on POTUS 'covid' testing and results | added June 17
In an abrupt change of course, the White House is now declining to comment on the frequency of President Joe Biden's covid-19 testing regimen, even as it maintains that it would inform the public if he were to ever test positive for the coronavirus.
Since Inauguration Day, the White House had frequently answered questions from reporters about when Biden, 79, last tested negative for the virus. Now, the White House says its policy is not to answer those questions.
"I'm telling you he has a regular cadence," White House press secretary Karine Jean-Pierre said Thursday, refusing to say what day he last tested negative. "I just don't have a date to share with you, but he does have a regular weekly cadence." Following Jean-Pierre's comments, deputy press secretary Chris Meagher tweeted Thursday that "Our policy is not to readout every test POTUS has taken."
---
North Korea reports the outbreak of a new "epidemic" amid 'covid' outbreak | added June 17
SEOUL, South Korea — North Korea reported a new "epidemic" of an intestinal disease on Thursday, an unusual announcement from the secretive country that is already contending with a covid-19 outbreak and severe economic turmoil.
It's unclear how many people are infected in what the official Korean Central News Agency said was "an acute enteric epidemic" in southwestern Haeju city.
The agency didn't name the disease, but enteric refers to intestinal illnesses, such as typhoid, dysentery and cholera, which are caused by germs in contaminated food or water or contact with the feces of infected people. Such diseases routinely occur in North Korea, where there is a shortage of water treatment facilities and the public health system has been largely broken for decades.
---
CDC issues strange sex tips for avoiding monkeypox spread | added June 17
Americans who think they might have been exposed to monkeypox should take precautions like masturbating 6 feet apart from their partner to prevent the spread of the virus, according to health officials.
The Centers for Disease Control and Prevention earlier this month issued a list of safe activities for sexually active patients to engage in. Among the recommendations, are avoiding kissing and "having sex with your clothes on or covering areas where rash or sores are present."
Patients and prospective patients are also advised to "wash your hands, fetish gear, sex toys and any fabrics" after having sex and "masturbate together at a distance of at least 6 feet, without touching each other and without touching any rash or sores."
---
Is the WHO really changing the 'monkeypox' name due to discrimination? | added June 17
Yesterday Dr Tedros Adhanom Ghebreyesus, director-general of the World Health Organisation (WHO), announced the WHO was officially changing the name of the monkeypox virus.
This decision was allegedly taken due to "stigmatization" and "discrimination" of the current "inaccurate" name. I'm not sure how "monkeypox virus" can be an inaccurate name for a virus allegedly found in monkeys that allegedly causes pox, but that is the contention of the "experts" who called for an "urgent name change" in this report from last week.
In the context of the current global outbreak, continued reference to, and nomenclature of this virus being African is not only inaccurate but is also discriminatory and stigmatising
---
Quadruple-vaxed Anthony Fauci tests 'covid' positive for the first time | added June 16
Dr. Anthony Fauci, the leader of the U.S. government's covid pandemic response effort, has tested positive for the coronavirus. Fauci, who is fully vaccinated and twice boosted against covid, is experiencing mild symptoms, according to a statement Wednesday from the National Institute of Allergy and Infectious Diseases, which he leads.
"Dr. Fauci will isolate and continue to work from home," the statement said. "He has not recently been in close contact with President [Joe] Biden or other senior government officials." In addition to being director of NIAID, which is a division of the National Institutes of Health, the 81-year-old Fauci also is Biden's chief medical advisor.
Covid infections are surging in the U.S. again, driven by the highly contagious omicron variant, after dipping below 30,000 a day in March and April, according to a CNBC analysis of data compiled by Johns Hopkins University. The average number of new infections a day has held steady over 100,000 since the end of May, according to the data.
---
Two NYC judges step down from vax mandate lawsuit over investment ties to big pharma, third judge stays on | added June 16
A judge assigned to hear two consolidated lawsuits challenging covid-19 vaccine mandates in New York City today said she would not step down from the case as requested by the plaintiffs.
Judge Naomi Reice Buchwald denied the plaintiffs' motion to disqualify her from the case. Plaintiffs filed the motion Tuesday after financial disclosures revealed the judge owned $250,000 in Pfizer stock and $100,000 in Johnson & Johnson.
In her denial, Judge Buchwald said the plaintiffs' motion was based on "outdated information." Although plaintiffs do not have access to current financial disclosures, Sujata Gibson, attorney for the plaintiffs, told The Defender said she is "hopeful" Judge Buchwald's ruling means that any financial interest in the case "has been resolved and that any future potential conflicts by any presiding judges on the case are promptly disclosed going forward."
---
All FDA vax advisers vote to expand "emergency use authorization" of Moderna and Pfizer/BioNTech shots for 6 month olds | added June 16
Vaccine advisers to the US Food and Drug Administration voted unanimously on Wednesday in favor of expanding the emergency use authorizations for the Moderna and Pfizer/BioNTech covid-19 vaccines to include children as young as 6 months.
All 21 members of the FDA's Vaccines and Related Biological Products Advisory Committee voted "yes" in response to the question: "Based on the totality of scientific evidence available, do the benefits of the Moderna covid-19 vaccine when administered as a 2-dose series (25 micrograms each dose) outweigh its risks for use in infants and children 6 months through 5 years of age?"
And all the committee members voted yes in response to the question: "Based on the totality of scientific evidence available, do the benefits of the Pfizer-BioNTech covid-19 vaccine when administered as a 3-dose series (3 micrograms each dose) outweigh its risks for use in infants and children 6 months through 4 years of age?"
---
'Covid' reinfections due to variants become "the new normal" | added June 16
In 2020, covid reinfections were considered rare.
In 2021, breakthrough infections in vaccinated individuals could occur, but again, the risk was low.
In 2022, that's no longer the case for either. As more immune-dodging coronavirus variants emerge, reinfections and breakthrough infections appear increasingly normal.
The United States isn't currently tracking covid reinfections. However, U.K. researchers have found that the risk of reinfection was eight times higher during the omicron wave than it was in last year's delta wave.
"I would not be surprised if we see people get infected more than once per year," Dr. Anthony Fauci, chief medical adviser to President Joe Biden, said in an interview with NBC News last week, though he added that he feels optimistic that it will eventually settle into becoming just a seasonal occurrence, like the flu. (Fauci, who has received two vaccine boosters, himself tested positive for covid on Wednesday, saying he has mild symptoms.)
---
Boosted U.S. Health Secretary Xavier Becerra tests 'covid' positive again | added June 16
President Joe Biden's top health official has again tested positive for covid-19, less than a month after he came down with virus symptoms while on a trip to Germany. U.S. Health Secretary Xavier Becerra woke up with symptoms again Monday morning and tested positive afterward, spokeswoman Sarah Lovenheim said.
His symptoms are mild and he is isolating in Sacramento, California. Lovenheim said Becerra had been in California for a "personal commitment." A statement from HHS said the secretary was not believed to be a close contact of Biden or Vice President Kamala Harris, who also tested positive earlier this spring.
Becerra is continuing to work from isolation. Becerra had joined Biden at the Summit of the Americas last week in Los Angeles. Canadian Prime Minister Justin Trudeau announced Monday that he had tested positive after attending the event, which gathered dignitaries, diplomats and business leaders from across the hemisphere.
---
WHO researches 'monkeypox' found in semen | added June 16
This comes as scientists have reportedly detected the viral DNA in the semen of a handful of monkeypox patients in Italy and Germany, including a lab-tested sample.
This suggested the virus found in the semen of a single patient was capable of infecting another person and replicating. However, the WHO has reiterated that the virus is mainly transmitted via close interpersonal contact. Many of the monkeypox cases confirmed in the current outbreak largely centred in Europe are among sexual partners who have had such close contact.
According to Catherine Smallwood, monkeypox incident manager at WHO/Europe, it is not known whether recent reports mean that the monkeypox virus can be sexually transmitted.
---
Canada to drop some 'covid' vax mandates for travelers, while cruise ships still require proof of inoculation | added June 16
The Canadian government is dropping the requirement that domestic and outbound international travellers be fully vaccinated against covid-19, effective June 20. However, all re-entry requirements will remain in effect, and all passengers will continue to have to wear face masks.
This change will allow unvaccinated Canadians to board planes and trains heading to either domestic or international locations, but they will still be required to follow the current testing and quarantine requirements upon re-entry from international destinations.
Foreign nationals coming to Canada will still be required to be vaccinated in order to enter, though they would be able to depart the country if unvaccinated. Further, "due to the unique nature of cruise ship travel," the vaccination requirements for passengers and crew of cruise ships will remain in effect.
---
Senior Biden advisor says social media should censor anyone critical of 'green energy transition' | added June 16
One of Joe Biden's senior advisors told a reporter this week that social media companies should be cracking down on and censoring anyone who speeds information critical of the administration's so called 'green energy transition'.
National climate advisor Gina McCarthy made the comments in an interview with a reporter for Axios, stating "Now it's not so much denying the problem. What the [fossil fuel] industry is now doing is seeding doubt about the costs associated with [green energy] and whether they work or not."
She continued, "We need the tech companies to really jump in," on "disinformation," noting that criticising a green energy transition upheaval is "equally dangerous to denial," and adding "we have to move fast." The Axios interviewer just nodded in agreement without any pushback.
---
BlackRock sells U.S. interests to China as 'personal favors', according to consumer group director | added June 16
BlackRock, the world's largest investment manager that oversees $10 trillion in client funds, has positioned itself as a socially conscious firm. However, the company is choosing China over the United States as it advances its environmental and social priorities, according to Will Hild, executive director of Washington-based nonprofit Consumers' Research.
Hild said BlackRock CEO Larry Fink is "selling out the interests of American consumers and American companies in the United States, in return for personal favors for BlackRock in mainland China," during a recent interview with EpochTV's "China Insider."
Fink has been one of the most prominent advocates for environmental, social, and governance (ESG) investment, which is investing in companies that agree to uphold certain environmental, social, and governance standards. However, according to Hild, ESG "is an excuse for Wall Street to push politics into corporate America." In other words, Wall Street is pushing ESG policies that "could never be achieved at the ballot box."
---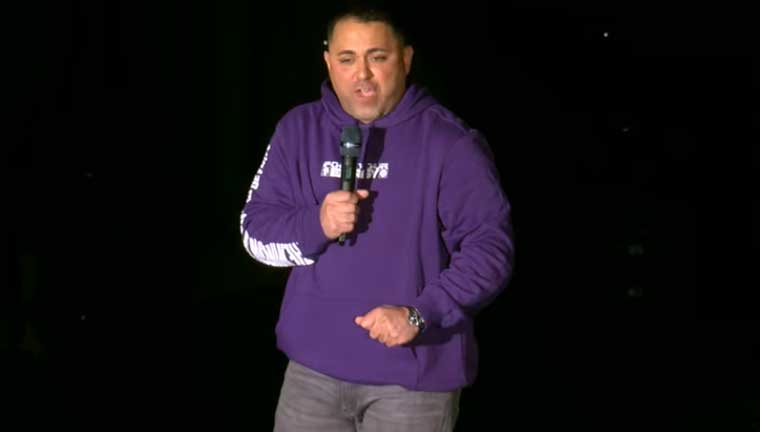 Side affection from the shots | added June 16
Moderna with a little bit of marinara… now that sounds better than what's on VAERS — not so much affection there from health officials.
---
Researchers claim a new blood test could measure immune response to 'covid' | added June 15
A newly developed blood test that measures a specific immune response in the body could help doctors gauge how much protection a person has against covid-19, according to a new study.
The test, which focuses on the part of the immune system that confers long-term protection by prompting the body to "remember" the virus, could help make sense of the complex tangle of covid immunity that now exists from person to person.
The test can, for instance, measure immunity regardless of whether someone has developed a level of protection from one or more natural infections or from vaccinations and booster shots. Others, who may have much lower levels of protection because they are immunocompromised, could also use the test to assess their vulnerability and see how they responded to the vaccines, said Ernesto Guccione, an associate professor of oncological sciences and pharmacological sciences at the Tisch Cancer Institute at Mount Sinai.
---
Spring surge of 'covid' cases is leveling off in the U.S. even as 'subvariants' rapidly spread | added June 15
After a rise in known infections this spring, new coronavirus cases in the United States have leveled off in recent weeks, even as hospitalizations continue to inch upward and new omicron subvariants rapidly circulate.
The country is recording just over 105,000 new coronavirus cases a day, on average, a rate that has more or less held steady over the last month, according to a New York Times database.
That figure is sure to be an undercount, as more people have turned to at-home testing, the results of which often go unreported. But other indicators are also showing signs of steadying: The number of patients hospitalized with the virus, is still growing, but doing so slowly, with the average hovering for most of this week around 29,000. Deaths have stayed below 400 a day for several weeks.
---
CEOs and shareholders paid record breaking profits while employees barely scrape by | added June 15
As ordinary workers across the United States watched inflation eat away at modest wage gains in 2021, many corporations — including firms contracting with the federal government — used record-shattering profits to lavish their CEOs with bigger pay packages and reward shareholders with billions of dollars in stock buybacks.
According to an analysis published on June 7, by the Institute for Policy Studies (IPS), the average gap between CEO and median worker pay at a sample of 300 low-wage U.S. corporations surged in 2021, rising to 670 to 1 — up from 604 to 1 in 2020.
Forty-nine of the publicly traded companies examined in the IPS study, titled "Executive Excess," had CEO-to-worker-pay ratios above 1,000 to 1 last year. Amazon, for instance, paid CEO Andy Jassy a staggering 6,474 times more than it paid its median worker in 2021, a year in which the e-commerce giant spent $4.3 million on anti-union consultants.
---
Woman shares mental health side effects from long-term 'covid' | added June 15
PORTLAND, Ore. — A woman who caught covid-19 two years ago is raising awareness for the long-term health concerns of the virus. When we think of coronavirus, we usually think of the physical symptoms like coughing and fever.
What Amy Weishan wants people to know is your mental health can be severely affected as well. "Covid is a virus. Yes, that's true. But there's a mental component here too, and I think we would be remiss to pretend like that's not happening," Weishan said.
Weishan said even her personality changed. She wants to tell others who are going through the same thing that they do not have to suffer in silence. "A lot of things that brought me joy, fell to the wayside of my life out of necessity," said Weishan. "Sometimes there are wins, sometimes I'm at home crying and feeling like a failure. I have to accept those moments and let my body do what it needs to do to process them."
---
New study links hepatitis in children to previous 'covid' infections | added June 15
A new study points to prior covid-19 infection as a possible culprit for the global wave of severe hepatitis cases among children — though experts caution the true cause is still a medical mystery.
Researchers in Israel added evidence for the theory in a small study published in the Journal of Pediatric Gastroenterology and Nutrition, suggesting some children might develop liver inflammation in the weeks after recovering from a mild covid-19 infection.
While the root cause of the pediatric hepatitis outbreak is still unknown, experts say the leading theories include covid-19 infection, infection with a common cold virus, or an interplay between the two infections, according to Dr. Alok Patel, a pediatric hospitalist at Stanford Health and an ABC News medical contributor.
---
Fully boosted Rep. Maxine Waters tests positive for 'covid' | added June 15
Rep. Maxine Waters is the latest politician to test positive for coronavirus days after the Summit of the Americas conference last week.
One day after Canadian Prime Minister Justin Trudeau announced he tested positive for covid-19, Waters, 83, said in a statement that she tested positive for the virus for a second time. "Yesterday, after learning of a potential exposure at the Summit of the Americas in Los Angeles, I was notified that I tested positive for covid," Waters said, adding that she's "currently isolating" and is not experiencing symptoms.
"I am following all protocols as recommended by the Office of the Attending Physician and CDC [Centers for Disease Control and Prevention] guidance," she added. "I am grateful to be fully vaccinated and to have received two booster shots. If you haven't received the vaccine and/or booster, I encourage you to do so. I am feeling fine and resting at home."
---
Chinese children diagnosed with diabetes after 'covid' injections | added June 15
Tears would well up in the 5-year-old kindergartner's eyes whenever he saw other children snacking—a luxury to the boy ever since he was diagnosed with Type 1 diabetes in late January. The diagnosis came 1 1/2 months after he got his second dose of a Chinese covid-19 vaccine.
Puncture marks are filling up every finger of both of the boy's hands due to the constant finger pricking needed to monitor his blood sugar level, according to his father. He gets four doses of insulin every day, and every meal is weighed and measured for carbs.
The boy belongs to a group of between 600 and 1,000 Chinese children diagnosed with Type 1 diabetes between last October and May, according to an open letter signed by parents in this cohort. Beijing ushered a nationwide campaign in late October to inoculate children aged 3 to 11—the age group covering most of the diabetic patients.
---
WHO to give 'monkeypox' a new name to avoid discriminatory nomenclature | added June 15
The World Health Organization says it is working with experts to come up with a new name for monkeypox. It comes after more than 30 scientists wrote last week about the "urgent need for a non-discriminatory and non-stigmatising" name for the virus and the disease it causes.
Continued reference to the virus as African is both inaccurate and discriminatory, they said. Some 1,600 cases of the disease have been recorded globally in recent weeks. While 72 deaths have been reported in countries where monkeypox was already endemic, none have been seen in the newly affected 32 countries, such as the UK.
At the latest count, as of 12 June, there were 452 confirmed cases in England, 12 in Scotland, 2 in Northern Ireland and 4 in Wales. The World Health Organization says it will hold an emergency meeting next week to determine whether to classify the outbreak as a public health emergency of international concern – the highest alarm the UN agency can sound.
---
China on the defense over WHO probe into 'covid' lab leak theory | added June 15
China is fuming after a Thursday report by the World Health Organization concluded that while covid-19 is likely from animals, further study is required to explain how it jumped to humans – including the possibility of a lab-leak.
An expert panel convened by the WHO's scientific advisory group recommended "further investigations" into the lab-leak theory, and noted that there "has not been any new data made available" to come to any conclusions.
The recommendation is a sharp departure from the agency's initial report, which ruled that a lab origin was "extremely unlikely." "All hypotheses must remain on the table until we have evidence that enables us to rule certain hypotheses in or out," said WHO director-general Tedros Adhanom Ghebreyesus at a June 9 press conference. "This make[s] it all the more urgent that this scientific work be kept separate from politics."
---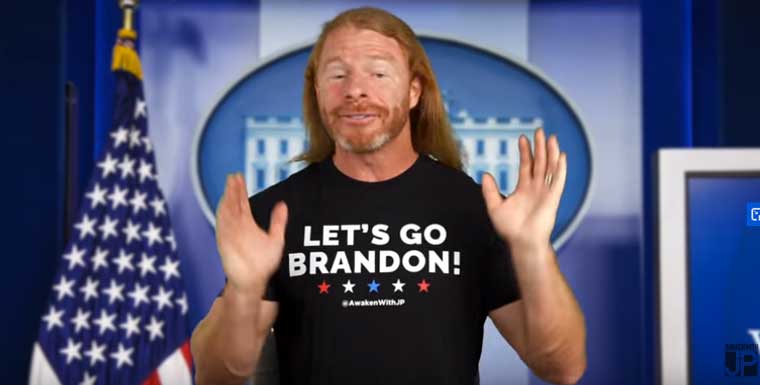 Brandon's 10 most dishonest comments | added June 15
Biden has had an incredible presidency up to this point. Here's President Biden's 10 most honest lies so far. It's important we recognize who is lying and who is truthful. Jokes on you Brandon.
---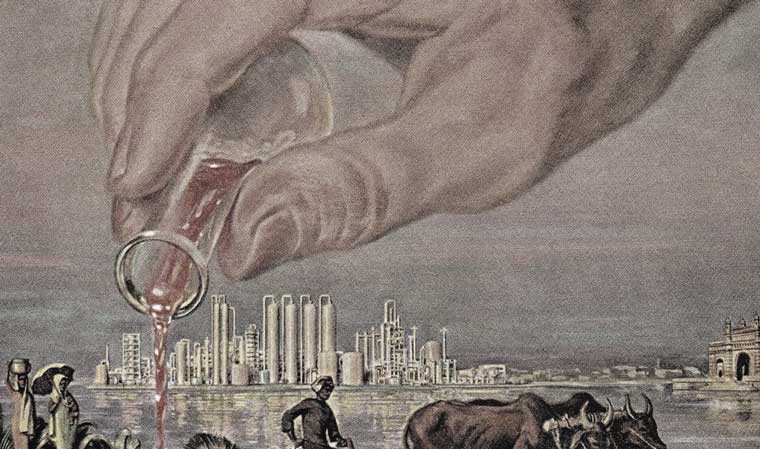 Pouring poison, planting seeds of dependency | added June 14
Do you remember the iconic Union Carbide image from the 1950s or early 1960s? The one with the giant hand coming from the sky, pouring pesticides onto Indian soil.
The blurb below the image includes the following:
Science helps build a new India – India has developed bold new plans to build its economy and bring the promise of a bright future to its more than 400 million people. But India needs the technical knowledge of the western world. For example working with Indian engineers and technicians, Union Carbide recently made available its fast scientific resource to help build a chemicals and plastics plant near Bombay. Throughout the free world, Union Carbide has been actively engaged in building plants for the manufacture of chemicals, plastics, carbons, gases and metals."
---
FDA says Moderna's 'covid' shot is safe in children ages 6 months through 17 years | added June 14
Moderna's covid-19 vaccine is safe and generated an immune response in children ages 6 months through 17 years that's comparable to the response in adults, according to documents posted by the US Food and Drug Administration ahead of key meetings of its independent vaccine advisory group.
The FDA's vaccine advisers will evaluate next week Moderna's covid-19 vaccines for children 6 months through 5 years and 6 years through 17 years should be granted emergency use authorization.
Children under 5 years old — about 18 million people — are the only US age group that still isn't eligible to receive a covid-19 vaccine. Moderna's vaccine is currently available only to people 18 and older. Pfizer's covid-19 vaccine is already authorized for children age 5 and older; FDA's advisers will also evaluate its vaccine for younger children next week.
---
Chinese city mayor apologizes for "unsatisfactory" 'covid' lockdowns | added June 14
BEIJING — The mayor of a northeastern Chinese city on the North Korean border that has been under lockdown for more than 50 days has apologized for failures in his administration's work amid widespread — but often disguised — dissatisfaction over the government's heavy-handed approach to handling the pandemic.
Dandong Mayor Hao Jianjun gave no specifics, but said government work and basic services had been "unsatisfactory," for which he offered his apologies, according to a statement issued by the city government late Monday.
It is highly unusual for a ranking Communist Party official to publicly concede errors, particularly regarding the hardline "zero-covid" policy that has been repeatedly endorsed by top officials under President and party leader Xi Jinping.
---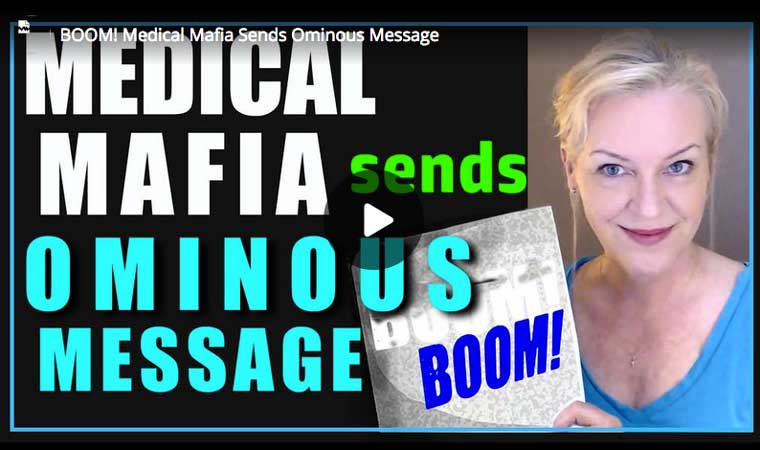 Medical mafia sends ominous message over 'monkeypox' | added June 14
The Jaw Dropper is at the end. You won't believe what I found! More clues about Pox virus expert Mark Buller's death in 2017.
---
Major tech applications found spying on children without parental consent | added June 14
A new study showing tech companies are collecting data from Apple and Google apps — mostly used by children without parental consent — and sending it to advertisers has experts calling for laws that would make app developers responsible for determining if children are using their products.
"Apps are spying on our kids at a scale that should shock you," according to The Washington Post, which reported on the study. "More than two-thirds of the 1,000 most popular iPhone apps likely to be used by children collect and send their personal information out to the advertising industry."
The study, by Pixalate, a company that focuses on fraud protection and privacy, found 79% of Android apps do the same. Researchers found popular apps like Angry Birds 2 and Candy Crush Saga spy on kids who use their apps — as do apps used for coloring and math homework.
---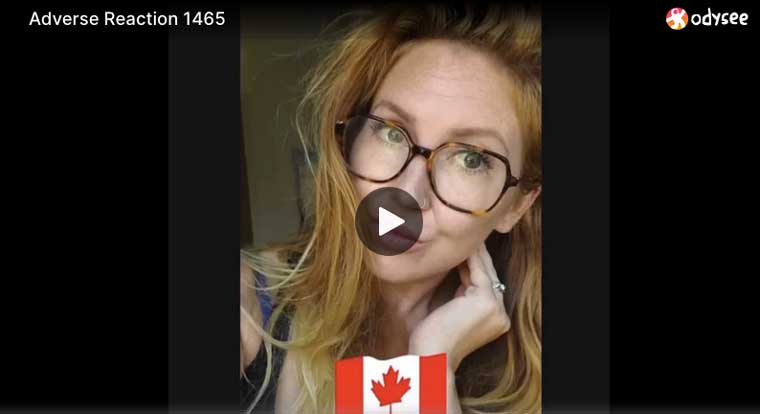 Double 'covid' dosed woman develops blood clots and tremors | added June 14
Natalie Jarrett, who hails from Burlington, Ontario, shares with the world the vaccine injuries she developed. She's holding a piece of paper to show her tremors. She also developed blood clots, fatigue and a high heart rate.
---
EU signs Bavarian Nordic deal for roughly 110,000 doses of 'monkeypox' shots | added June 14
BRUSSELS – The European Union signed on Tuesday an agreement with Bavarian Nordic (BAVA.CO) for the supply of about 110,000 doses of vaccines against monkeypox, the EU Commission and the company said.
The vaccines will be bought with EU funds and delivered to EU states, EU health commissioner Stella Kyriakides said. Doses are to be delivered in proportion to the population, starting with states with the most urgent needs.
Deliveries will start immediately and will be completed in the coming months, the company said. It raised its outlook for this year's financial results after the deal with the EU and other smaller deals for the supply of its vaccine.
---
Justin Trudeau tests 'covid' positive for a second time this year, glorifies and recommends vaccination | added June 14
Justin Trudeau has tested positive for covid-19 for the second time this year. Trudeau, 50, revealed his diagnosis on Twitter on Monday, just days after meeting with President Joe Biden, telling his followers that he "feels okay" despite the diagnosis – something he attributes to receiving his vaccinations.
"I've tested positive for covid-19. I'll be following public health guidelines and isolating," he tweeted. "I feel okay, but that's because I got my shots. So, if you haven't, get vaccinated – and if you can, get boosted. Let's protect our healthcare system, each other, and ourselves," he added.
Trudeau previously contracted the illness in January along with two of his children, according to CNN. The outlet also reports that Biden, 79, met with Trudeau at the Summit of the Americas on Thursday in Los Angeles, and neither party wore masks and were in "close proximity" to each other; however, a White House spokesperson told CNN and NBC News the president was not considered to have been in "close contact" with Trudeau.
---
Sir Mick Jagger tests positive for 'covid', cancels show | added June 14
Sir Mick Jagger has tested positive for covid-19, prompting The Rolling Stones to cancel a performance in Amsterdam. The band said the show at the Johan Cruijff Arena would be rescheduled and that they were "deeply sorry".
Sir Mick, 78, added in a message to fans: "Thank you for your patience and understanding." The band are currently on their Sixty tour, where they had planned to play 14 shows in 10 European countries.
Tickets for the original show will be honoured for the new date once the show is rescheduled. The Stones had already played three of their tour dates, including one at Anfield in Liverpool. A statement on behalf of the band said: "The Rolling Stones have been forced to call off tonight's concert in Amsterdam at the Johan Cruijff Arena, following Mick Jagger testing positive after experiencing symptoms of covid upon arrival at the stadium.
---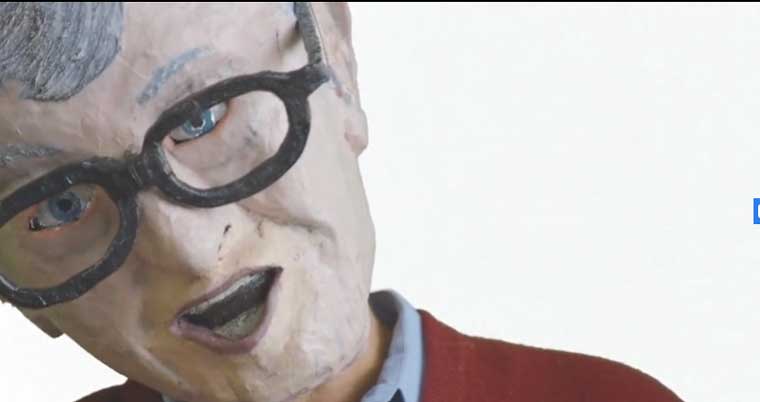 Bill Gates sings the "Vaccine Connection" | added June 14
A hidden gem…Bill apparently wrote this almost two years ago and never shared it until now.
---
More evidence 'covid' was created in a lab | added June 13
[March 2022] Around the world, there is increasing suspicion that the SARS-CoV-2 virus responsible for covid-19 may have been created in a laboratory.
The late French Nobel prize-winning scientist Professor Luc Montagnier spoke out early in the pandemic about this, asserting in April 2020 that the virus had been designed by molecular biologists and that its characteristics could not have arisen naturally. Labeling the virus as "a professional job…a very meticulous job," Montagnier described its genome as being a "clockwork of sequences."
A team of Australian scientists led by Professor Nikolai Petrovsky from the College of Medicine and Public Health at Flinders University has similarly suggested the coronavirus was designed in a laboratory. Examining its ability to bind to a specific enzyme (ACE2) that enables it to infect cells, they found the virus binds far more effectively to the human version of this enzyme than to that of other animals.
---
'Covid' mRNA  vax spike proteins remain in body and may affect human DNA | added June 13
A Stanford University study found that spike proteins were still present in the body 60 days after vaccination. On the other hand, some studies have found that covid-19 vaccines and spike proteins may affect human DNA. So how can we reduce spike protein damage and repair our DNA?
The impact of covid-19 mRNA vaccine spike proteins on human health has been a topic of growing interest recently. Pfizer's pharmacokinetic study submitted to the Food and Drug Administration (FDA) showed that in vaccinated animals, the vaccine's spike proteins were widely distributed in organs other than the injection site, including the spleen, liver, bone marrow, adrenal glands, and lymph.
This experiment cannot be conducted in humans due to the harmful nature of isotope labeling, but it can be used as a reference. There are many other studies that show the vaccine spike proteins' presence in multiple organs of the body. Then, how long do the vaccine components remain in the human body?
---
Prion disease connected to 'covid' inoculations | added June 13
Editor's Note: The Epoch Times just published an article as well on the association of 'covid' jabs inducing other diseases. NIH Health Library of Medicine also published a case report of encephalitis associated with 'covid'. — mmd
[Dec. 2021] Reports of neurological problems are increasing for the clinical presentation of covid-19. The clinical presentation reported in this study seemed to be a combination of nonspecific complications of the systemic disease, inflammation of the cerebrovascular system, and the effects of a direct viral infection.
Creutzfeldt–Jakob disease, a spongiform encephalopathy caused by prions, is characterized by a severe neurological destruction, which has an extremely high mortality. In this publication, we presented a patient who was admitted to the Pamukkale University Anesthesiology Intensive Care Units with the neurological findings that developed after the covid-19 vaccine (CoronaVac, Sinovac Life Sciences, Beijing, China). The patient died due to the progressive neurological disorders.
In cases where rapidly progressive neurological disorders are observed, Creutzfeldt–Jakob disease should be considered and the role of immunity-related conditions in the progression of the disease should be investigated
---
FDA claims Pfizer 'covid' shot for children appears effective | added June 13
The Food and Drug Administration said on Sunday that three doses of the Pfizer-BioNTech coronavirus vaccine appeared to be effective in preventing covid illness in children under 5, judging by the level of virus-blocking antibodies the shots induced.
The agency's evaluation was posted online ahead of Wednesday's meeting of outside vaccine experts, summoned to recommend how the F.D.A. should rule on applications from both Pfizer and Moderna on vaccinating the nation's youngest children.
Some public health experts are expecting the F.D.A. to authorize both Moderna's and Pfizer's vaccines, offering parents a choice between the two. The Centers for Disease Control and Prevention must also weigh in with its recommendations after the F.D.A. acts. Roughly 18 million children younger than 5 are the only Americans who are not yet eligible for shots.
---
Sweaty gym members may be "super spreading" 'covid' aerosol particles | added June 13
That gym member panting next to you in spin class may be exhaling a huge amount of aerosol particles — the kind that can transmit viruses, including the one that causes covid-19 — leading to a "super emission" during intense exercise, a new study has found.
A person's aerosol particle emission increased 132-fold on average when he or she worked out at the highest intensity — skyrocketing from about 580 particles per minute at rest to about 76,000 during maximum exertion.
That startling rise might partly explain "superspreader events" during high-intensity group exercise indoors, the authors wrote in Proceedings of the National Academy of Sciences.
---
Chinese authorities link Beijing bar to 'covid', mandatory testing for millions | added June 13
Authorities in China's capital Beijing on Monday raced to contain a covid-19 outbreak traced to a 24-hour bar known for cheap liquor and big crowds, with millions facing mandatory testing and thousands under targeted lockdowns.
The outbreak of 228 cases linked to the Heaven Supermarket Bar, which had just reopened as curbs in Beijing eased last week, highlights how hard it will be for China to make a success of its "zero-covid" policy as much of the rest of the world opts to learn how to live with the virus.
The re-emergence of infections is also raising new concerns about the outlook for the world's second-largest economy. China is only just shaking off a heavy blow from a two-month lockdown of Shanghai, its most populous city and commercial nerve centre, that also roiled global supply chains.
---
The origins of Klaus Schwab and the World Economic Forum with Johnny Vedmore | added June 13
This story is a conversation with Johnny Vedmore, whom you might know from his article "Schwab Family Values."
I was a great pleasure to talk to Johnny, or rather listen to Johnny, since we were pressed for time, and I wanted to make sure to get as many of his insights as possible.
In the interview, Johnny talks about Klaus Schwab's Nazi collaborator father, Klaus' curious time at Harvard, and the alphabet agency origins on the WEF—which, according to Johnny, is not an ambitious European project per se but very much a shady alphabet initiative from the get-go—which I don't find particularly surprising or shocking. It seems like even while competing with each other, people with predatory inclinations and a love of dominating others still have a lot more in common with each other than with their underlying peasants.
---
Scientists push to change "monkeypox" name, saying nomenclature is discriminatory against Africa | added June 13
A group of scientists from Africa and elsewhere are urging the scientific community and world health leaders to drop the stigmatizing language used to differentiate monkeypox viruses, and are even advocating renaming the virus itself.
In a position paper published online on Friday, the group proposed abandoning the existing names for monkeypox virus clades — West Africa and Congo Basin — and replacing them with numbers, saying the current names are discriminatory.
"In the context of the current global outbreak, continued reference to, and nomenclature of this virus being African is not only inaccurate but is also discriminatory and stigmatizing," the more than two dozen scientists wrote.
---
New documentary exposes WHO population control experiment on African women | added June 13
From award-winning filmmaker Dr. Andy Wakefield, in collaboration with executive producer Robert F. Kennedy, Jr., chairman of Children's Health Defense (CHD), and CHD Films, comes the documentary "Infertility: A Diabolical Agenda."
The film exposes a World Health Organization (WHO) population control experiment carried out under the guise of a vaccination program, that resulted in the sterilization of women in Africa without their knowledge or consent.
The film premieres tomorrow, Friday, June 10 at 2 p.m. ET on CHD.TV. Immediately following the 30-minute film, a special edition of CHD.TV's "Friday Roundtable" will feature Wakefield, Dr. Christiane Northrup, Dr. Jim Thorp, Brian Hooker, Ph.D. and Dr. Liz Mumper to discuss the dramatic rise in infertility issues across the globe.
---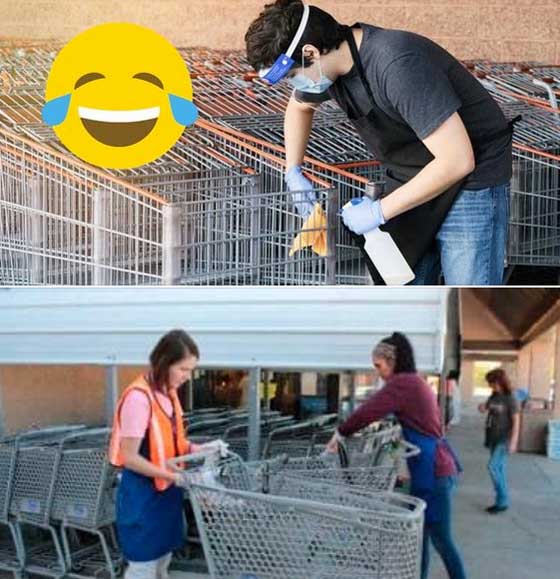 The shenanigans of 'communicable disease'. What about all the environmental pollutants and poverty in the world? These are also, 'communicable diseases'…
---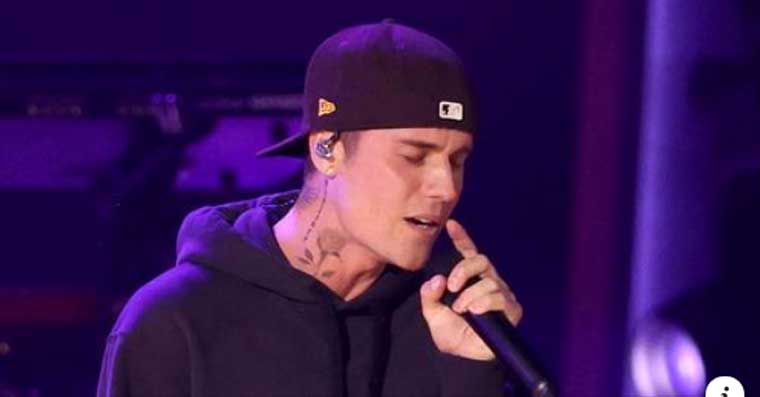 Justin Bieber suffers face paralysis due to "pretty serious virus", cancels Toronto and D.C. shows | added June 11
Justin Bieber took to Instagram on Friday to explain the "pretty serious virus" that has paralyzed half of his face and caused the cancelation of shows in Toronto and D.C. earlier this week. In a two-and-a-half-minute post, he explained and demonstrated that he is suffering from Ramsay Hunt syndrome, a rare virus that affects nerves in the face and can cause facial paralysis.
As if to prove that he is genuinely ill, he shows quite clearly in the video: "As you can see, this eye is not blinking. I can't smile on this side of my face. This nostril will not move. So there's full paralysis on the side of my face.
"So for those who are frustrated by my cancellations of the next shows, I'm just physically, obviously not capable of doing them. This is pretty serious. As you can see."
---
Statistician Christine Massey on the existence of viruses | added June 11
Christine Massey is Back
I'll be joined by statistician Christine Massey of the Toronto area, who has led the way by coordinating a worldwide effort to ask governments if they have a sample of the virus, or a paper saying who does. None do — not a one. No institution in the world can provide evidence of a sample. I have gone up and down every street on this issue.
If you're thinking "there must be something wrong here," you're correct, but it's probably not what you think. It's why experts have to say things like, "A virus is a process, not a thing."
---
U.S. to drop mandatory 'covid' testing requirements for inbound travelers | added June 11
The Biden administration will drop the covid-19 testing requirement for inbound air travelers from abroad on Sunday, ending one of the longest-running travel restrictions of the pandemic.
The rule, put in place by the Trump administration in early 2021 and later tightened by the Biden administration, most recently required inbound travelers, including U.S. citizens, to show proof of a negative Covid test a day before boarding U.S.-bound flights. Travelers entering the U.S. at land border crossings were exempt.
The change takes effect at 12:01 a.m. ET on Sunday. Airlines and others in the travel industry had repeatedly pushed the administration to drop the requirement, arguing it was hurting demand for international trips. The travel industry has been one of the hardest hit by the pandemic.
---
Updated: The surprising cause of melanoma – it's not from the sun | added June 11
Rates of melanoma, the deadliest form of skin cancer, have been rising for at least the last three decades, and this increase has been largely blamed on exposure to ultraviolet (UV) light from the sun.
However, research published in the British Journal of Dermatology shows that the sun is likely nothing more than a scapegoat in the development of melanoma, and the sharp increase may actually be "an artifact caused by diagnostic drift."
Melanoma Increases Due to Benign Disease, Not Sunlight Diagnostic drift, according to the study, refers to a hefty increase in disease that is being fueled by non-cancerous lesions. In fact, during the study period from 1991 to 2004, there were nearly 4,000 cases of melanoma included in the report, with an annual increase of 9.39 to 13.91 cases per 100,000.
---
New CDC data: One hundred and eighty two reported deaths after 'covid' inoculations | added June 11
The Centers for Disease Control and Prevention (CDC) today released new data showing a total of 1,295,329 reports of adverse events following covid-19 vaccines were submitted between Dec. 14, 2020, and June 3, 2022, to the Vaccine Adverse Event Reporting System (VAERS). That's an increase of 7,734 adverse events over the previous week.
VAERS is the primary government-funded system for reporting adverse vaccine reactions in the U.S. The data included a total of 28,714 reports of deaths — an increase of 182 over the previous week — and 236,767 serious injuries, including deaths, during the same time period — up 1,726 compared with the previous week.
Of the 28,714 reported deaths, 18,638 cases are attributed to Pfizer's covid-19 vaccine, 7,524 cases to Moderna and 2,483 cases to Johnson & Johnson (J&J). Excluding "foreign reports" to VAERS, 829,329 adverse events, including 13,225 deaths and 83,801 serious injuries, were reported in the U.S. between Dec. 14, 2020, and June 3, 2022.
---
'Covid' wastewater levels decrease in Albany, according to recent screenings | added June 11
ALBANY — The drop in covid-19 cases is showing up on wastewater screenings, with virus intensity dropping between 10 and 13 percent over two weeks in most Capital Region counties, according to the most recent data from the state's wastewater surveillance program.
In Albany County, the covid-19 intensity level plunged by 25 percent in 14 days, County Executive Dan McCoy noted in his biweekly update Friday.
"While this virus is clearly still a threat – especially for those with weakened immune systems and underlying health conditions – our metrics continue to move in the right direction," McCoy said. The state's wastewater surveillance system can be an early indicator of the virus' trajectory, but the data quality is dependent on the frequency of sampling and the size of the sewage processing plant where water is tested, according to public health experts.
---
U.S. buys 300,000 'monkeypox' vaccines to prevent the spread of outbreaks | added June 11
The U.S. government said Friday it has purchased an additional 300,000 monkeypox vaccines produced by Bavarian Nordic, adding to its current stock of around 72,000 doses, AP reports.
Why it matters: The U.S. has started shipping vaccines to multiple states to prevent the spread of the virus, which is endemic in parts of Africa but has recently started appearing in localized outbreaks in several European countries and several states in the U.S.
Bavarian Nordic produces the two-dose Jynneos vaccine, which has been approved to help prevent smallpox and monkeypox in the U.S. What they're saying: Dawn O'Connell, an official with the Department of Health and Human Services, told reporters Friday that the U.S. will begin to receive the 300,000 vaccines over the next several weeks and that the country has ordered 500,0000 vaccines in total.
---
Mysterious highly active, repeating fast radio burst found by astronomers | added June 11
Astronomers have found only the second example of a highly active, repeating fast radio burst (FRB) with a compact source of weaker but persistent radio emission between bursts.
The discovery raises new questions about the nature of these mysterious objects and also about their usefulness as tools for studying the nature of intergalactic space. The scientists used the National Science Foundation's Karl G. Jansky Very Large Array (VLA) and other telescopes to study the object, first discovered in 2019.
The object, called FRB 190520, was found by the Five-hundred-meter Aperture Spherical radio Telescope (FAST) in China. A burst from the object occurred on May 20, 2019, and was found in data from that telescope in November of that year. Follow-up observations with FAST showed that, unlike many other FRBs, it emits frequent, repeating bursts of radio waves.
---
Moscow's 'sanitary shield' normalizes useless PCR tests and "vaccines" | added June 11
In April 2021, Russian President Vladimir Putin announced ambitious plans to keep the country safe from future coronavirus-like plagues.
"In the event of an infection as dangerous as the coronavirus or perhaps more, God forbid, Russia must be ready within four days—precisely within four days—to develop its own test systems, and in the shortest possible time to create an effective domestic vaccine, to start its mass production," Putin said during a speech to the Federation Council, Russia's upper house of parliament.
The rapid development of tests and vaccines would be part of a "powerful and reliable shield in the field of sanitary and biological safety" that should be functional in the next three years and fully operational by 2030, the Russian leader told lawmakers.
---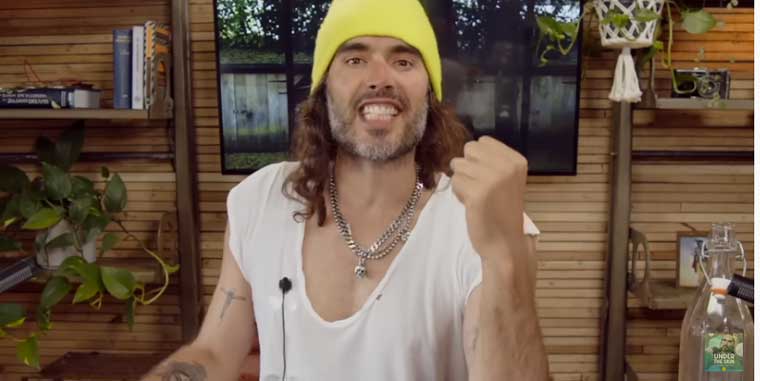 Trudeau tries to suppress democracy with digital ID and "misinformation" tools | added June 11
Justin Trudeau wants "new tools" to tackle online "misinformation". This, as Canada introduces a national digital ID. So, is Trudeau right that the world is getting more dangerous, or is the real danger increased censorship and the capturing of your digital freedom?
---
NYC to end mask mandate for two to four year olds on Monday | added June 10
Mayor Eric Adams of New York City will end the mask mandate for 2- to 4-year-old children who attend day care and preschool on Monday, he said Thursday, because the city is past the peak of its latest wave of coronavirus cases.
"I have always said that the science will guide us out of the pandemic, and because we have followed the data, which shows that cases are steadily falling, we've beaten back the latest covid-19 surge," said Mayor Adams in a statement.
The city is still strongly recommending that masks be worn indoors for people of all ages, however, as new, confirmed cases still remain at a high level despite recent declines. The city's alert level is also still orange, or high, but Mayor Adams has repeatedly said he will remove or implement mandates as he and his advisers see fit, rather than wait for his alert system to trigger actions.
---
WHO will probe deeper into 'covid' lab leak theory with "new evidence" | added June 10
Geneva — Over two years after the coronavirus was first detected in China, and after at least 6.3 million deaths have been counted worldwide from the pandemic, the World Health Organization is recommending in its strongest terms yet that a deeper probe is required into whether a lab accident may be to blame.
That stance marks a sharp reversal of the U.N. health agency's initial assessment of the pandemic's origins and comes after many critics accused the WHO of being too quick to dismiss or underplay a lab-leak theory that put Chinese officials on the defensive.
WHO concluded last year that it was "extremely unlikely" covid-19 might have spilled into humans in the city of Wuhan from a lab. Many scientists suspect the coronavirus jumped into people from bats, possibly via another animal.
---
Steroids and blood plasma given to 'covid' patients who lost sense of smell | added June 10
Researchers are finally making headway in understanding how the SARS-CoV-2 coronavirus causes loss of smell. And a multitude of potential treatments to tackle the condition are undergoing clinical trials, including steroids and blood plasma.
Once a tell-tale sign of covid-19, smell disruption is becoming less common as the virus evolves. "Our inboxes are not as flooded as they used to be," says Valentina Parma, a psychologist at the Monell Chemical Senses Center in Philadelphia, Pennsylvania, who helped field desperate inquiries from patients throughout the first two years of the pandemic.
A study published last month surveyed 616,318 people in the United States who have had covid-19. It found that, compared with those who had been infected with the original virus, people who had contracted the alpha variant — the first variant of concern to arise — were 50% as likely to have chemosensory disruption. This probability fell to 44% for the later delta variant, and to 17% for the latest variant, omicron.
---
Forty year old man among first to receive compensation under Canada's Vaccine Injury Support Program for 'covid' vax | added June 10
A 40-year-old man living in British Columbia, Canada last month learned the Canadian government approved his request for compensation for a covid-19 vaccine injury.
Ross Wightman, a 40-year-old husband and father of two, said it took years of submitting paperwork before the government approved the claim. He is believed to be among the first of only a handful of people to receive compensation under Canada's Vaccine Injury Support Program (VISP).
Wightman did not divulge the exact amount of the payout. However, he said he did not qualify for the program's maximum payout of $284,000. While there have been 46,149 officially recorded adverse reactions to covid-19 vaccines in Canada, only a handful of those injured have received any compensation.
---
Diseases suppressed by 'covid' make a sudden comeback in strange ways | added June 10
The covid-19 pandemic has abated in much of the world and, with it, many of the social restrictions implemented to curb its spread, as people have been eager to return to pre-lockdown life.
But in its place have emerged a series of viruses behaving in new and peculiar ways. Take seasonal influenza, more commonly known as the flu. The 2020 and 2021 U.S. winter flu seasons were some of the mildest on record both in terms of deaths and hospitalizations.
Yet cases ticked up in February and climbed further into the spring and summer as covid restrictions were stripped back. "We've never seen a flu season in the U.S. extend into June," Dr. Scott Roberts, associate medical director for infection prevention at Yale New Haven Hospital, told CNBC Tuesday.
---
Scuba diver adapts new technology to help 'covid' patients with long lasting air tanks| added June 10
Martin Stanton said he initially wanted to find ways of making the air in scuba tanks last longer for his dives. When he learned hospitals had a shortage of ventilators during the pandemic, he set about designing a more efficient machine for patients.
His scuba-inspired invention recycles oxygen the patient breathes out and is highly portable. Ventilators were a key piece of equipment at the height of the pandemic. By putting air into patients' lungs, they provide the body with much-needed oxygen for those who cannot breathe without assistance.
Mr Stanton, 50, from Temple Clouds, runs a diving company and said his machine safely re-uses oxygen the patient breathes out which increases the efficiency of the ventilator. "I started working on that problem – which is why are the clinicians and doctors saying we've not got enough oxygen when the masses say we should?"
---
First U.S. military member tests 'positive' for monkeypox abroad in Germany | added June 10
An active-duty member of the US military based in Stuttgart, Germany has been identified as having the military's first known case of monkeypox, a US European Command spokesperson told CNN in a statement. The service member "recently tested positive for monkeypox," Captain William Speaks, USN, said in a statement.
"The individual was seen and treated at the Stuttgart Army Health clinic and is currently in isolation recovering in their quarters off-base," Speaks said.
He continued: "Public health officials have determined that the risk to the overall population is very low. As a precautionary measure, contact tracing is being done for clinic staff who interacted with the patient. The case in Stuttgart is of the West African strain, which is generally mild and human-to-human transmission is limited."
---
In memory of all those who "died suddenly" in India, China, Malaysia, Japan and New Zealand | added June 10
Singer KK dies at 53 shortly after performing at Kolkata concert. May 31, 2022. Singer Krishnakumar Kunnath, better known as KK, who was in Kolkata for a concert, died this evening (May 31). He was 53.
The playback singer collapsed after the concert and was rushed to a private hospital in the city. He was "brought dead" to Kolkata's CMRI Hospital around 10 pm, hospital authorities told India Today TV.
22-year-old Delhi-based musician Sheil Sagar dies due to unknown causes. June 2, 2022. Earlier this week, the music industry lost its shining star. Krishnakumar Kunnath, popularly known as KK, passed away. In another piece of shocking news, Sheil Sagar, a 22-year-old Delhi-based musician and singer died due to unknown causes, as per reports. The news of his demise was confirmed on social media by his friends and musicians in Delhi. Sheil passed away on Wednesday, June 1.
---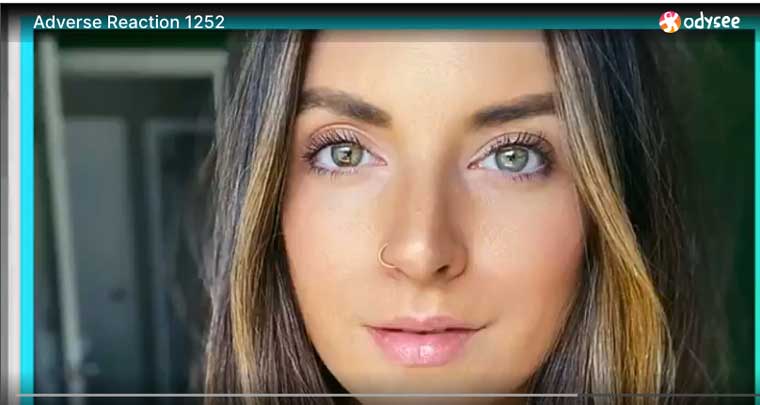 Woman develops blood clots in lungs after 'covid' vaccine | added June 10
At first, Chelsea was excited and grateful to get the shot. However, the adverse reactions appeared shortly after she got it and she was hospitalized for possible blood clots in the lungs.
---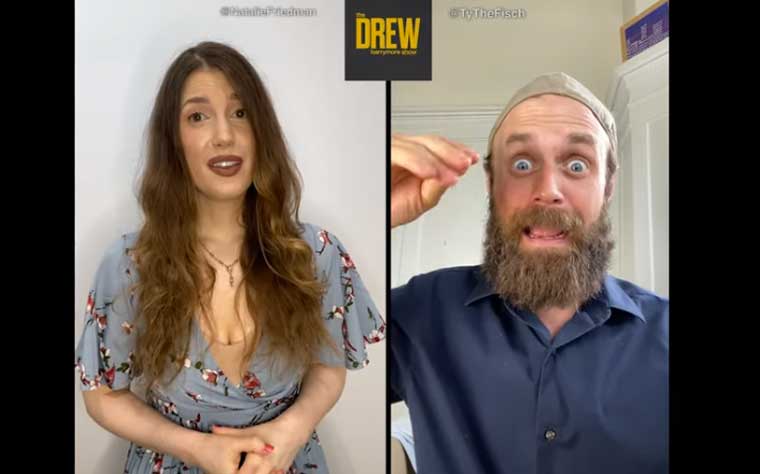 Bill Burr goes off on Drew Barrymore | added June 10
Amazing how impersonations can sound like the real thing.
---
U.S. orders millions of 'covid' shots for children under 5 years-old | added June 9
Millions of covid-19 vaccine doses have been ordered for small children in anticipation of possible federal authorization next week, White House officials say. The government allowed pharmacies and states to start placing orders last week, with 5 million doses initially available — half of them shots made by Pfizer and the other half the vaccine produced by Moderna, senior administration officials said.
As of this week, about 1.45 million of the 2.5 million available doses of Pfizer have been ordered, and about 850,000 of available Moderna shots have been ordered, officials said. More orders are expected in the coming days.
Young children are the last group of Americans who have not been recommended to get covid-19 vaccinations. Up to about 20 million U.S. children under 5 would become eligible for vaccination if the government authorizes one or both shots.
---
Where's the emergency? Eighteen congress members demand FDA answers as U.S. orders millions of experimental drug shots for America's youngest | added June 9
Members of Congress today demanded answers from Dr. Robert M. Califf, commissioner of the U.S. Food and Drug Administration (FDA), as the agency reviews Emergency Use Authorization (EUA) for covid-19 shots in children age 5 and under.
The FDA's Vaccines and Related Biological Products Advisory Committee (VRBPAC) is meeting on four separate occasions in June to discuss additional EUAs that would provide cradle-to-grave covid-19 shots — and to consider a "Future Framework" that will permanently lower the bar for safety and efficacy, according to Toby Rogers, Ph.D.
A letter signed by Sen. Ted Cruz (R-Texas), Rep. Bill Posey (R-Fla.) and 16 other members of Congress today asked Commissioner Califf 19 questions about the safety of covid-19 vaccines for young children.
The questions focused on the youngest children (6 months to 5 years) due to the Congress members' concerns about what they called the FDA's "one-size-fits-all" approach to the vaccines.
---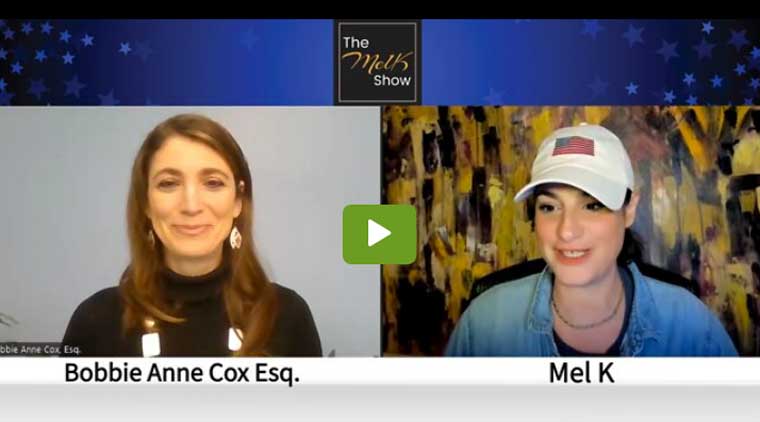 NY attorney Bobbie Anne Cox and Mel K on demanding justice over unlawful mandates | added June 9
Mel welcomes brave New York attorney Bobbie Anne Cox to discuss how she is fed up and fighting back against tyranny and fighting for we the people. Please stand up, get involved & take action to take back our republic, revive justice & preserve our rights and way of life. Now is the time!
---
White House: Federal 'covid' relief funds re-directed from testing to more anti-viral pills and vaccines | added June 9
WASHINGTON — White House officials said on Wednesday that they would have to repurpose federal covid-19 funds meant for coronavirus tests and protective equipment in order to supply more antiviral pills and vaccines, after so far failing to persuade Congress to pass a new pandemic relief package.
Roughly $10 billion from Department of Health and Human Services funds will be rerouted, around half of it to purchase vaccines for Americans ahead of a possible fall or winter wave of virus cases, when an updated shot may be needed, according to one White House official.
The other half will go mostly to purchasing 10 million courses of Paxlovid, the antiviral treatment made by Pfizer that has been shown to substantially reduce the severity of covid-19 in high-risk people, the official said. Around $300 million will be spent on another kind of treatment, monoclonal antibodies.
---
U.S. has a "very serious problem" with experimental 'covid' shot uptake | added June 9
The United States has a "very serious" problem with covid-19 vaccination uptake, a top health official has warned.Vaccines are by far the most powerful tool available against the coronavirus, protecting people from getting seriously ill, being hospitalized, and dying from the virus.
Unlike many less developed countries, the US has enough doses to vaccinate everyone as well as the necessary infrastructure to support the rollout. The problem: not everyone wants the shot.
"We do have a problem with vaccine uptake that is very serious in the United States and anything we can do to get people more comfortable to be able to accept these potentially life-saving medical products is something that we feel we are compelled to do," said Dr. Peter Marks, director of the Center for Biologics Evaluation and Research.
---
Canada acts as fully bio-fascist state with censorship, plans to take people's guns, and firing wayward doctors | added June 9
Back when I was on the left—or, rather, way back when there was a left throughout the West—Canada was notable for offering asylum to Americans who didn't want to serve in Vietnam.
That, of course, was only one side of the story. The other side concerned that government's prior (and more covert) acceptance of a lot of Nazi war criminals, who were brought there in considerable numbers (just as they were quietly brought into the US).
That part of the story is more relevant today, as Canada veers into the same bio-fascist order that also comprises Australia and New Zealand—and China: a disorienting merger of the British commonwealth and CCP, within which (one might call it) New World Order it will be ever harder to discern the difference between Shanghai, Sydney, Wellington and (if this northern trend continues) Toronto, Vancouver and Montreal.
---
Fake 'covid' vax certificates bought by celebrities, athletes, and a pharmaceutical company president | added June 9
[May 27, 2022] Since the story broke on May 24, people have been asking how this could happen. But they have also been asking how it is, that reaction to the news has been muted, almost accepting that this is what happens.
In the words of one Twitter user Starfish: "Why NOBODY here talks about the operation Jenner, discovered in Spain, why don't they go further in the investigation?" The reality is that the investigation is still ongoing with more evidence being collected before many of those go to trial, but perhaps it is more that this was not unexpected.
Whilst the average Spaniard did as the government asked, obeyed the rules and went out and got vaccinated, others thought they were above the law, that they were somehow special.
---
UK's National Health Services drops word "women" from ovarian cancer resources to be more 'inclusive' | added June 9
The UK's National Health Services (NHS) has scrubbed the word "women" from many of their guidances in order to be "inclusive." The UK government-funded healthcare and medical agency is the one-stop shop for UK citizens to access their universal health care benefits.
The NHS's erasure of "women" is from their resources on ovarian, cervical, and womb cancers, all of which only impact women. The NHS overview guidance for ovarian cancer previously read, "Ovarian cancer, or cancer of the ovaries, is one of the most common types of cancer in women.
The ovaries are a pair of small organs located low in the tummy that are connected to the womb and store a woman's supply of eggs. Ovarian cancer mainly affects women who have been through the menopause (usually over the age of 50), but it can sometimes affect younger women."
---
Monkeypox rollout follows the 'covid' playbook | added June 9
Monkeypox is back in the headlines as of yesterday, back to work after a short break. It burst onto the front pages, with concomitant BIG RED NUMBERS and daily case updates a couple of weeks ago, and then went quiet. The press pretty much stopped talking about it.
…until they started again.
Yesterday it was reported that the UK Health Security Agency (UKHSA) has "upgraded" monkeypox to a "notifiable disease", meaning any positive test must be immediately reported to the government agency.
Ever one for subtlety, the Telegraph's front page reports this as "monkeypox upgraded to same level as leprosy and the plague" Across the pond, the US CDC has made the curiously synchronised decision to increase their travel alert on Monkeypox to level 2, which recommends people "practice enhanced precautions".
---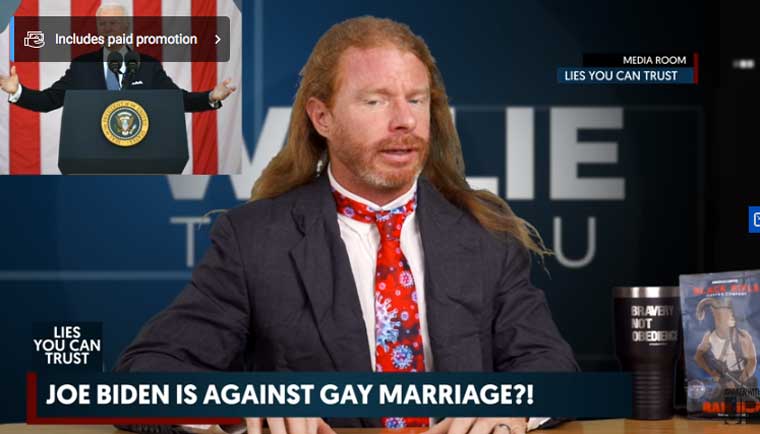 We want to take away your constitutional rights | added June 9
The newest report brought to you by "We Lie To You News".
---
Mass psychogenic illness | added June 8
Editor's Note: I am in a discussion with Cowan, Kaufman, the Baileys and other luminaries about loss of sense of smell. Here is what I just sent:
Dani said her sense of smell was distorted such that everything smelled like rotten eggs and peanut butter (and still does — she did not get "covid" though). Another person said his girlfriend smelled tobacco everywhere.
Last night I spoke to a guy who was in NYC for the spring of 2020 and he said that everyone around him had loss of smell connected to various other symptoms, such as stabbing abdominal pains. He said most people manifested some different odd or extreme symptom; very few people had the same thing, but that several of his friends had ab pains. None of this involved hospitalization.
These symptoms did not make it 90 miles upstate despite heavy commuter traffic between the city and the Hudson Valley during that era. That would seem to rule out community spread.
NYC as usual was the capitol of the crisis. It was pitched as the American Wuhan. I think we ignore these sincere reports at our peril — if we care about getting to the truth. To me these accounts suggest something like use of 5G or the release of a toxin in New York City. It could have been placed anywhere from Jool vaping pens to "vaccines" to on the subway, done selectively so as to evade notice.
It does not even need to be done in many neighborhoods or locales. In fact one will suffice. The Mass Psychogenic Illness angle is one we do not discuss enough. See DHS admission against interest in that document.
The sense of smell is a critical navigation device here on the physical plane. It is direct-to-brain. — efc
---
FDA backs Novavax's experimental 'covid' drug shot based on available evidence | added June 8
Vaccine advisers to the US Food and Drug Administration decided Tuesday that authorizing Novavax's covid-19 vaccine — which uses different technology from the three vaccines currently in use in the US — for emergency use in adults would be beneficial.
Most of the FDA's Vaccines and Related Biological Products Advisory Committee voted "yes" in response to a question of whether the benefits of Novavax's vaccine, given as a two-dose primary series, outweigh its risks in people 18 and older, based on available evidence. Twenty-one members voted yes, one abstained, and none voted no.
If the full FDA gives the vaccine the green light, it will become the fourth covid-19 vaccine authorized in the United States. Novavax's vaccine is made using small laboratory-built pieces of the coronavirus to stimulate immunity. This protein-based approach is a more traditional one for vaccine development than the mRNA vaccines from Pfizer/BioNTech and Moderna.
---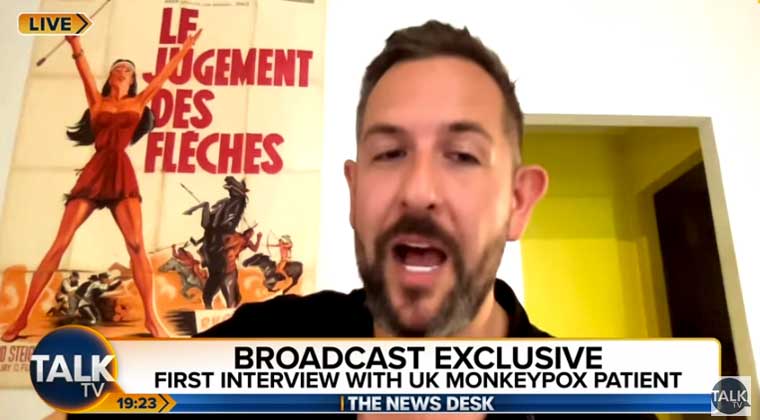 First British monkeypox patient to go public tested 'positive' with no discernible rash | added June 8
The first British monkeypox patient to go public, James McFadzean, has criticised the UK Health Security Agency claiming the body responsible for the tracking and tracing the contagious virus did not contact him until he spoke to the media.
---
Rhode Island announces it will 'wind down' mass vax and testing sites | added June 8
The Rhode Island Department of Health said Tuesday that it is is planning to end state-run covid-19 testing and vaccination at the end of the month.
Beginning July 1, the department said people can contact their health care providers, pharmacies, and community partners for those services.
"The services that the state has been providing for both testing and vaccinations were never meant to be sustainable, long-term solutions," said Dr. Philip Chan, medical director of the Rhode Island Department of Health.
---
Moderna markets its new 'bivalent covid' jab that targets original strain and omicron | added June 8
A redesigned version of Moderna's covid-19 booster shot appears to provide stronger protection against the omicron variant than its current vaccine, the company said in a news release Wednesday. Early trial results found the bivalent vaccine — which is designed to target both the omicron variant and the original coronavirus strain in a single shot — led to an eightfold increase in neutralizing antibody levels, according to the company.
The updated vaccine also increased antibody levels against all other known variants of concern, it said. Moderna has called the omicron bivalent vaccine its "lead candidate" for the fall. The new shot, called mRNA-1273.214, was tested in a Phase 2/3 clinical trial of 437 people at 50 micrograms — the same dosage given in the current booster shot.
The new shot was generally well-tolerated, the company said, with side effects similar to those with a booster dose of its existing vaccine. Moderna has only announced the trial results in a news release; the data have not yet been made available to outside scientists for review.
---
CDC causes mass confusion over 'airborne monkeypox', deletes mask recommendations | added June 8
The Centers for Disease Control and Prevention updated its guidance last week for travelers wishing to protect themselves against monkeypox. This was one of its recommendations: "Wear a mask. Wearing a mask can help protect you from many diseases, including monkeypox."
Late Monday night, that recommendation was deleted. "C.D.C. removed the mask recommendation from the monkeypox travel health notice because it caused confusion," the agency said in a statement on Tuesday.
However, the agency still says that in countries where monkeypox is spreading, "household contacts and health care workers" should consider wearing masks. That guideline also applies to "other people who may be in close contact with a person who has been confirmed with monkeypox."
---
New study suggests link between fatal degenerative brain disease and 'covid' shots | added June 8
Studies suggest a link between an incurable and fatal prion disease known as Creutzfeldt-Jakob Disease (CJD) and covid-19 vaccines.
Researchers believe the prion region from the original Wuhan covid-19 variant's spike protein was incorporated into mRNA vaccines and adenovirus vector vaccines — given to hundreds of millions of humans — and that it can cause a new type of rapidly progressing sporadic CJD.
According to Mayo Clinic, CJD is a degenerative brain disorder that leads to dementia and, ultimately, death. Although the omicron variant does not have a prion region on its spike protein, current covid-19 vaccines still use the genetic material — including the prion region — of the parent Wuhan strain.
---
Highly vaxed Australia faces unusual surge of deaths, according to recent reports | added June 8
Add Australia to the countries seeing an unusual surge in deaths from all causes following mass mRNA shot campaigns. The Australian government reported on May 25 that deaths in Australia were 21 percent above normal in early 2022. Even excluding covid deaths, deaths were more than 10 percent above normal.
Victoria, Australia's second-most-populated state, offers an even grimmer picture. Unlike the national government, Victoria publishes monthly death figures in near-real time. On Thursday, it reported 4,312 deaths in May, 27 percent above the average of May 2020 and 2021 – the equivalent of 45,000 extra deaths in the United States.
The Australian death spike is particularly striking, because Australia had no excess deaths – and little covid – in 2020 and much of 2021. Thus the usual alternative explanations cannot hold. The spike cannot be the result of delayed medical care or "long covid" (whatever long covid is). Australia's weather and geography are also very different than the European countries now reporting excess deaths.
---
Human cancers likely linked to hormone and vax-injected livestock | added June 8
Many people know about the routine use of antibiotics in livestock production—and object to it. The drugs are profitable to meat producers because they cause animals to gain more weight with less feed and prevent the outbreak of disease in often cramped concentrated animal feeding operation (CAFOS) conditions.
In 2017, the Food and Drug Administration began regulatory measures to prevent the use of livestock antibiotics for growth purposes and recently finalized the guidances. Injudicious antibiotic use drives the development of antibiotic-resistant bacteria.
As the extent of antibiotic residues and antibiotic-resistant bacteria in meat has been revealed, there has been a public backlash against the drugs' use, resulting in some meat producers labeling their products "raised without antibiotics." The problem consumers are unaware that other drugs are now being used in meat production and left off the labels. Worse, in an effort to reduce the publicly spurned antibiotics, meat producers are turning to vaccines.
---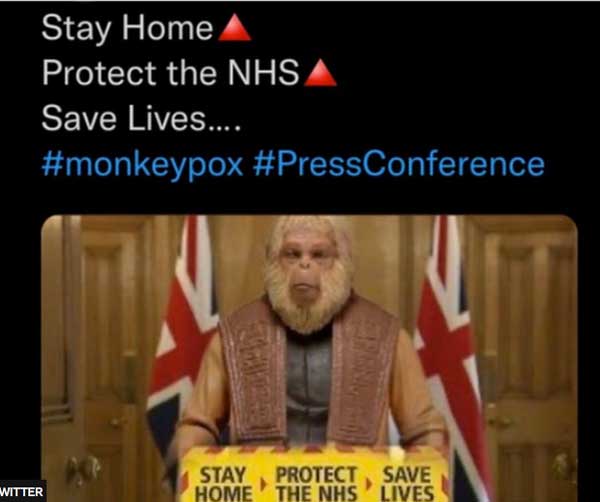 ---
CDC raises 'monkeypox' alert, urging travelers to wear face masks | added June 7
The U.S. Centers for Disease Control and Prevention has stepped up its monkeypox guidance, urging travelers to take extra precautions including wearing face masks as global cases of the virus surpass 1,000.
The CDC ramped up its alert to a level 2 on Monday, encouraging people to "practice enhanced precautions" to stem the outbreak, which has spread to 29 non-endemic countries in the past month. The highest level alert — level 3 — would caution against non-essential travel.
While the public health body said the risk to the general public remains low, the heightened alert encourages people to avoid close contact with sick people, including those with skin or genital lesions, as well as sick or dead animals.
---
VAERS 1990-2019 database analysis on the link between vaccines and sudden infant deaths between 1990 | June 7
Editor's Note: Meanwhile back in 2019 Pharma giants, Sanofi & Merck & Co. received FDA approval for a six in one inoculation, marketed as Vaxelis to be administered to six week old babies. — mmd
[2021] Although there is considerable evidence that a subset of infants has an increased risk of sudden death after receiving vaccines, health authorities eliminated "prophylactic vaccination" as an official cause of death, so medical examiners are compelled to misclassify and conceal vaccine-related fatalities under alternate cause-of-death classifications.
In this paper, the Vaccine Adverse Event Reporting System (VAERS) database was analyzed to ascertain the onset interval of infant deaths post-vaccination. Of 2605 infant deaths reported to VAERS from 1990 through 2019, 58 % clustered within 3 days post-vaccination and 78.3 % occurred within 7 days post-vaccination, confirming that infant deaths tend to occur in temporal proximity to vaccine administration.
The excess of deaths during these early post-vaccination periods was statistically significant (p < 0.00001). A review of the medical literature substantiates a link between vaccines and sudden unexplained infant deaths.
---
Physicians warned over-usage of drugs cause liver injury and failure | added June 7
[March 31, 2016] Patients' good intentions to get over a respiratory infection or an ear infection or to lose weight can go wildly wrong if the drug they're taking damages the liver. New studies remind physicians that drugs their patients commonly use, such as antibiotics and herbal and dietary supplements, are infrequent causes of liver injury and failure.
Warnings about liver damage caused by taking too much acetaminophen (Tylenol) have been on over-the-counter packages for years, but other prescription drugs can also lead to severe liver injury no matter the dose or how long the person has taken it.
"Most people with drug-induced liver injury recover fully, but one-quarter of patients will die, need a liver transplant or have lingering liver problems six months after onset," says Robert Fontana, M.D., liver specialist in the University of Michigan Hepatology Program. Fontana is an investigator in the national Drug-Induced Liver Injury Network (DILIN) that's tracking troubling trends and looking for biomarkers that may make some of us vulnerable to drug-induced liver damage.
---
U.S. wasted over 82 million doses of 'covid' drug shot since start of pandemic | added June 7
More than 82 million covid-19 vaccine doses have reportedly gone to waste since the beginning of the pandemic, according to media reports.
The Centers for Disease Control and Prevention (CDC) shared the data with NBC News, meaning that just over 11% of doses the federal government distributed between December 202 through mid-May were discarded.
That's nearly 20 million more doses wasted than the 65 million The Associated Press reported wasted in February. CVS and Walmart were responsible for the largest amount – over a quarter – of doses thrown away during the 1.5-year time period. Other chains like Rite Aid, Costco and a dialysis center each wasted more than a quarter of the doses they received, the report said.
---
French medics demand better working conditions and salaries after 'covid' induced hospital crisis | added June 7
PARIS — Health workers are protesting Tuesday around France to demand more hiring and better salaries in public hospitals, after years of cost cuts that left medics submerged when the covid-19 pandemic hit and are now forcing emergency rooms to cut services.
Nine unions and collectives organized a day of protest, including a demonstration outside the Health Ministry in Paris and in dozens of other towns and cities, to call the government's attention to growing concerns about staff shortages.
President Emmanuel Macron has promised a rethink of the public hospital system and commissioned an urgent review by July 1. His government offered slight salary boosts to some hospital workers last year and authorized new equipment, but medics say the problems are deeper.
---
Fourth 'suspected monkeypox' case in Sacramento County results in 30 close contacts getting vaxed | added June 7
A fourth suspected monkeypox case has been identified in Sacramento County and nearly three dozen close contacts for all the cases have received a vaccine, public health officials said on Monday. All of the cases have been linked to the initial case stemming from someone who had recently traveled to Europe.
That case was first reported by a health provider on May 21. "At this time the risk to the general public is low but people still do need to be aware," Public Health Officer Dr. Olivia Kasirye said in a briefing. The fourth person was identified last week and the results from initial testing came back on Friday.
The case still needs to be confirmed by the Centers for Disease Control and Prevention. All of those with suspected or confirmed monkeypox cases have mild illnesses and are staying at home, Kasirye said. Thirty close contacts have received a monkeypox vaccine, which has to be ordered from the CDC, county officials said.
---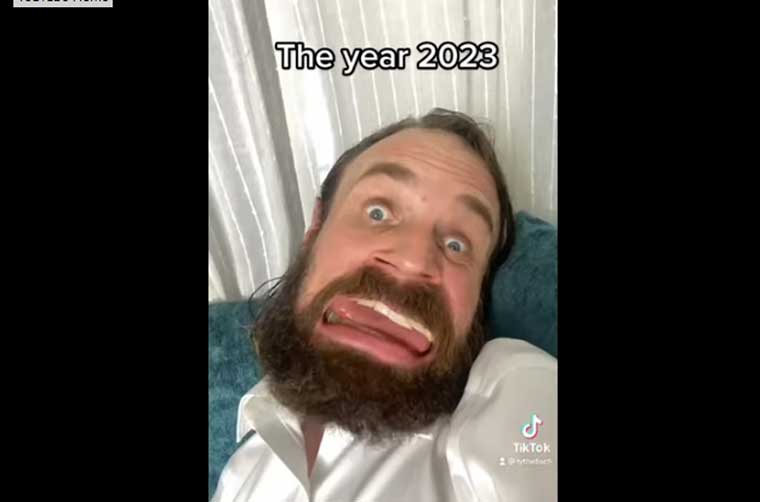 Monkeypox quarantine camp 2023 | added June 7
Tyler tests positive for the 'monkeypox' and repeats the 'monkeypox' prayer: "do the right thing, do the right thing"…
---
Digital privacy bill would ban data-driven advertisements targeting children | added June 7
Digital rights advocates on Friday cautiously welcomed the news that congressional lawmakers have agreed to advance a bipartisan, bicameral data privacy bill while reaffirming the need for antitrust legislation to truly tackle Big Tech monopoly abuses.
The bill, entitled the American Data Privacy and Protection Act, would establish a national standard governing internet companies' collection of user data. The measure would empower users to opt-out of targeted advertising and to sue companies that improperly sell their personal information. It would also ban data-driven advertisements targeting children, among other reforms.
Evan Greer, director of the digital rights group Fight for the Future, said that bill "seems like a good-faith effort" while implying that she will reserve judgment until after she's read the legislation.
---
Ghost shot: Pfizer quietly admits it will never manufacture the original FDA approved Comirnaty shot | added June 7
The August 23, 2021 FDA approval of Pfizer's Comirnaty vaccine was a cause for celebration. Marked as a turning point in the battle against covid19, the announcement was highly publicized by the Biden Administration with the clear intention to extinguish "vaccine hesitancy" and boost uptake.
It was celebrated as a cause for national relief, and many Americans arrived at their local pharmacies under the impression, via government and pharmaceutical propaganda, that they were receiving an FDA-approved covid vaccine. Yet that legally distinct product, as we know it, never existed. And now we know, via Pfizer, that it will never exist.
For the uninitiated: Comirnaty is a legally distinct product from the emergency use authorization (EUA) shots, and It has never made its way to market. For months on end, no such vaccine has ever become available. Those who received the "Pfizer shot(s)" have been injected with the emergency use authorization (EUA) version of the shots
---
Discussion: The coming food apocalypse with Kit Knightly | added June 7
A major global food shortage is looming. Director-General Qu Donyu of the Food and Agricultural Organization of the United Nations (FAO) presented Securing Food Security in Times of Crisis at the Meeting of the G7 Ministers of Agriculture.
The FAO's Food Price Index in March reached 160 points – the highest since its inception in 1990! The report notes that Russia and Ukraine are "important players in global commodity markets" particularly wheat, maize and oilseed. And this uncertainty comes on top of "already high prices driven by robust demand and high input costs as a result of covid-19 recovery."
A number of countries, including Turkey and Egypt, Sub-Saharan African countries like Eritrea, Somalia, Madagascar, Tanzania, Congo and Namibia, will be highly impacted by the shortfalls in wheat from Ukraine and the Russian Federation. The food crises in Yemen and Ethiopia in particular would likewise suffer a blow.
---
CDC announces 'indoor mask recommendation' in some California counties | added June 6
Editor's Note: Really? People need to learn about this PCR thingie. — efc
The Centers for Disease Control and Prevention (CDC) announced on Friday that 13 counties in California, roughly one-quarter of the state, have reached 'High' levels of covid-19 and are recommended a return of indoor masking in those counties.
All 13 counties are located in Northern California, including the Counties of Del Norte, El Dorado, Marin, Mendocino, Monterey, Napa, Placer, Sacramento, San Benito, Santa Clara, Solano, Sonoma, and Yolo. According to the CDC, hospital bed capacity, newly admitted covid-19 patients per 100,000 residents, and the total number of new cases per 100,000 in a county are used to rank where a county stands.
Under that metric, in counties with more than 200 new cases per 100,000 residents in the past week, covid patients admission where it is over 10 per 100,000 are officially listed as high. On Friday, those 13 counties went above that 10 threshold, including Sacramento with 12.1 per 100,000, Sonoma and Marin Counties with 11.8, and Solano County with 11.5.
---
Pfizer to become first U.S. based facility to manufacture oral 'covid' drugs | added June 6
PORTAGE, Mich. — Pfizer will make history as the first U.S based manufacturing facility to support the production of the oral covid-19 treatment, Paxlovid.
On Monday, the company will hold a news conference to announce a multi-million dollar investment to expand the Kalamazoo County location to increase their capability to manufacture Paxlovid. The news conference will start at 11 a.m. at the Pfizer location on Portage Road.
Several Michigan elected officials are expected to attend the conference including Governor Gretchen Whitmer. Pfizer said the expansion will create hundreds of high-skilled jobs for the local community. The Kalamazoo County location has been central in the fight against covid-19, manufacturing nearly one billion vaccine doses to date.
---
NIAID scientist: 'Covid' lockdown stunted immunity in children | added June 6
Fox News medical contributor Dr. Marc Siegel discusses the recent outbreaks of respiratory viruses in children and stresses the 'enormous' damage children experienced due to remote learning. Children need to be exposed to 'germs' to build their immunity against pathogens. The dangerous amount of socialization damage due to lockdowns on children was an unprecedented mistake.
---
The 1910 Flexner Report and Rockefeller 'medicine': A poisonous illusion? | added June 6
The 1910 Flexner Report laid the foundation of the modern medicine as we know it. Post-covid, the principles of the so called 'Rockefeller medicine' were taken to the extreme.
This story is about the famous 1910 Flexner Report that laid the foundations of the modern medical system, dubbed "Rockefeller medicine." It is also about the fascinating dynamic that exists between the ego, the plight of a "respectable" scammer, and the trajectory of the world.
Who Was Flexner?
Abraham Flexner was born in 1866 in Louisville, Kentucky. He lived until 1959. For several years, he ran a college prep school in his home town of Louisville. In 1908, Flexner published "The American College: A Criticism," a book criticizing American college education.
---
Beijing reopens restaurants to majority while thousands remain in lockdown | added June 6
BEIJING — Diners returned to restaurants in most of Beijing for the first time in more than a month Monday as authorities further eased pandemic-related restrictions after largely eradicating a small covid-19 outbreak in the capital under China's strict "zero-covid" approach.
Museums, cinemas and gyms were allowed to operate at up to 75% of capacity and delivery drivers could once again bring packages to a customer's door, rather than leave them to be picked up at the entrances to apartment compounds.
The return to near-normal applied everywhere in Beijing except for one district and part of another, where the outbreak lingered. Schools, which partially reopened earlier, will fully do so on June 13, followed by kindergartens on June 20.
---
More 'covid' confusion over why boosted Americans exceedingly test positive | added June 6
As covid-19 cases began to accelerate again this spring, federal data suggests the rate of breakthrough covid infections in April was worse in boosted Americans compared to unboosted Americans — though rates of deaths and hospitalizations remained the lowest among the boosted.
The new data do not mean booster shots are somehow increasing the risk. Ongoing studies continue to provide strong evidence of additional protection offered by booster shots against infection, severe disease, and death.
Instead, the shift underscores the growing complexity of measuring vaccine effectiveness at this stage of the pandemic. It comes as officials are weighing key decisions on booster shots and pandemic surveillance, including whether to continue using the "crude case rates" at all.
---
Plastic pollution on track to triple globally by 2060, according to a new report | added June 6
A new report out Friday from the Organisation for Economic Co-operation and Development (OECD) warns that the amount of plastic waste worldwide is likely to nearly triple over the next four decades, leaving the world with a terrible fate by 2060 if "radical action" is not taken to curb the level of pollution.
The report — titled "Global Plastics Outlook: Policy Scenarios to 2060" — predicts that nearly two-thirds of the estimated plastic waste polluting the environment by 2060 will come from short-lived and single-use products such as packaging, cheap toys, consumer goods, household items and textiles.
The report lays out projections of future plastic production and consumption as well as a set of policy scenarios that, if enacted, could drastically reduce the scale of the crisis humanity has created with its over-reliance on cheap plastics derived largely from fossil fuels.
---

"Trucking For Freedom" new docuseries available now for streaming | added June 6
The description reads:
"For thirty-three days, the world watched. Crossing ten provinces and three territories, thousands of trucks traversed the highways and by-ways of Canada's northern climes in this exclusive docuseries offering an immersive look into an extraordinary moment in Canadian history. The Chronicle Brothers embedded themselves within the Canadian Trucker Convoy, capturing the unifying pulse of everyday people."

"The directors blend interviews and live footage, journaling unbiased truths intrinsically viewed through a camera lens. They expose the raw emotion and purpose of those who felt compelled to embark on a journey fraught with both joy and sorrow."

"The film lays bare a deep and broadening divide within a country known for unity and trust, and how two years of lockdowns illuminated the disparity in the working class and the political landscape. It gives a raw and unpolished visual of diverse Canadians holding a gutted Canadian Charter up to a spotlight and hoping to be heard."
---
The 'covid' commedia | added June 6
The following represents over two years of careful research and close logical reasoning, brought to fruition in one middle-of-the-night conversation when, sleepless through worry over the future of civilization – tea and ginger biscuits to hand – Olivia and I turned to the only subject that never quite goes away: covid.
"It's got to be aliens."
She looks at me. "What on earth are you on about?"
"That's just it: not on Earth – out there!"
When it comes to the covid narrative, and the absurdities it has propagated, the alien explanation is merely elementary deduction. By discounting everything it can't be – à la Sherlock Holmes – what you're left with, no matter how unlikely it seems, must be true.
First, the faulty premises.
---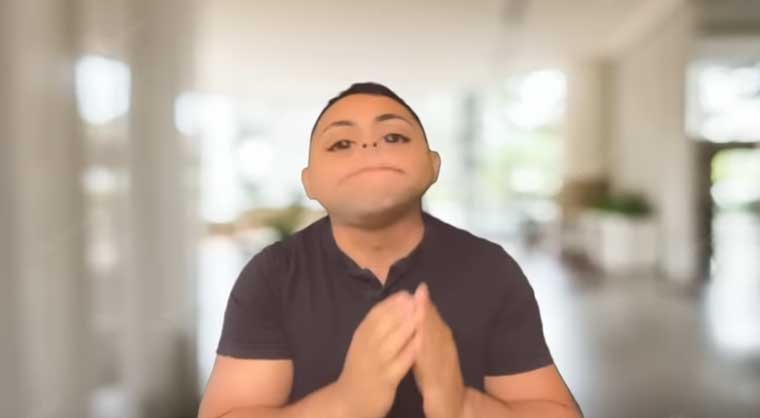 Uncle Vinny on what is a woman? | added June 6
Uncle Vin weighs in on the obvious and rational. Happy Moon's day. Meow.
---
Streaming now: Monkeypox mania | added June 4
Editor's Note: For those interested, I start at 1:27.00 (one hour and 27 minutes). — efc
On behalf of BESOVEREIGN.com, The Way Forward presented a live summit to dissect and debunk the monkey business surrounding both monkeypox and the theory of pathogenic viruses at large.
---
Chinese scientists claim to have used an AI robot to clone pigs | added June 4
Chinese researchers from the University of Nankai have reportedly come up with a way to clone pigs entirely via the use of robots – which could potentially signal the rise of automated cloning of animals moving forward.
The feat was successfully accomplished when a surrogate sow located in the university managed to birth seven cloned pigs back in March this year. "Each step of the cloning process was automated, and no human operation was involved," said Liu Yaowei, who contributed to the development of the system and process.
Previously, the university had successfully managed to produce piglets cloned using robots, except that many parts of the process still involved humans, and by relation, a higher margin of error.
---
Vaccine Adverse Reporting System overwhelmed with 1,287,595 injuries from 'covid' shots | added June 4
The Centers for Disease Control and Prevention (CDC) today released new data showing a total of 1,287,595 reports of adverse events following covid-19 vaccines were submitted between Dec. 14, 2020, and May 27, 2022, to the Vaccine Adverse Event Reporting System (VAERS). That's an increase of 9,615 adverse events over the previous week.
VAERS is the primary government-funded system for reporting adverse vaccine reactions in the U.S. The data included a total of 28,532 reports of deaths — an increase of 220 over the previous week — and 235,041 serious injuries, including deaths, during the same time period — up 2,347compared with the previous week.
Excluding "foreign reports" to VAERS, 825,454 adverse events, including 13,150 deaths and 83,454 serious injuries, were reported in the U.S. between Dec. 14, 2020, and May 27, 2022.
---
CDC warns 'monkeypox' virus could be spreading from person to person in the U.S. | added June 4
The Centers for Disease Control and Prevention on Friday warned that monkeypox could be spreading from person to person in the U.S.
Some of the monkeypox cases in the U.S. have not been linked to recent travel to countries where the virus typically spreads, suggesting instead that the virus is spreading in the community, according to the CDC.
"There could be community level transmission that is happening, and that's why we want to really increase our surveillance efforts," Jennifer McQuiston of the CDC said on a call with reporters. As of Thursday, the CDC has confirmed 20 cases of monkeypox across 11 states. More than 700 cases have been reported globally.
---
"Vaccidents" spike all around the world while "our free press" ignores reports | added June 4
As "vaccidents" keep happening in unprecedented numbers, all around the world, "our free press" just keeps doing what it does best, and what best serves Big Pharma: find ways to make us think this sudden global uptick of falls, crashes and mysterious drownings—a spike that started soon after the rollout of those "vaccines"—has absolutely nothing to do with them.
Here, for example, is a typically dishonest (or deluded) bit of "journalism" from the NPR affiliate in East Lansing, Michigan (showing that "public radio" is every bit as venal and untrustworthy as the corporate press): Bad covid driving habits impact 2021 accident rates.
June 2, 2022. Some recent, and non-fatal, "vaccidents" reported in the US, UK, Russia and—especially—Italy, where such weird mishaps and "sudden deaths" appear to be more numerous than in any other country on the planet.
---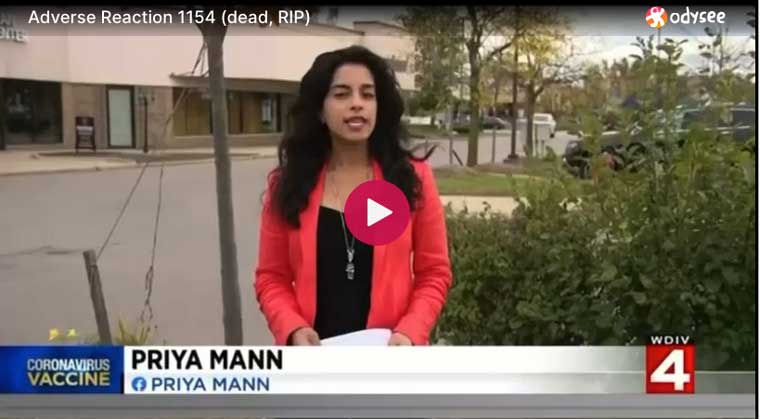 Rest in Peace: Woman's autopsy reveals 'covid' shot cause of death | added June 4
The autopsy report was clear — Sandra Jacobs, a 60-year-old woman from Michigan, died because of "complications from the [covid] vaccine." The mom and grandma from Washtenaw county passed away just two weeks after getting the J&J jab.
---
Brad Johnson, 'Melrose Place' star allegedly dies from 'covid' complications | added June 4
Brad Johnson, an actor who appeared in Steven Spielberg's "Always" and Fox series "Melrose Place," died of covid-19 complications, his talent agent said.
He was 62. His talent agent, Linda McAlister, confirmed his Feb. 18 death in Fort Worth, Texas, to NBC News on Friday. "Brad was a true renaissance man," his family wrote in his obituary. "Although he was taken too early, he lived life to the fullest and taught his children to do the same."
The family added: "Brad greatly enjoyed improving and enhancing land, in a way that maintained and respected its natural beauty. He always felt most at home outdoors, and his passion for the land made that evident. As much as he loved cowboying, hunting and land, Brad loved nothing more than his family."
---
Menstrual cycle irregularities or 'decidual cast' spiked during 'covid' injection rollout | added June 4
The first of three peer-reviewed research studies on women who suffered menstrual irregularities or a decidual cast around the time covid vaccines were rolled out begins to shed light on the sudden spike of this historically rare gynecological abnormality.
A decidual cast is when the inside lining of the uterus (endometrium) is shed intact, the entire lining is shed in one piece. "What a decidual cast is is the sloughing off of the entire inside of the uterus all at once, generally preceded by several days of intense cramping as the uterus contracts. So what is passed is a 'cast' of the inside of the uterus," Dr. Christiane Northrup, a co-author of the study, told The Epoch Times.
Over the past 109 years, decidual cast shedding (DCS) had less than 40 reported cases in the medical literature. The event had been so rare that there are only case studies and population prevalence data doesn't exist, according to the research.
---
#DefendTheThoughtPolice: A letter to U.S. legislators that rejects censorship | added June 4
I am calling on you to reject S.3737 (Promoting Public Health Information Act introduced by Senators Ben Ray Luján and Chris Murphy) and every other instrument of censorship under consideration now and in the future.
Below is one of the dubious duties delineated in S.3737:
(C) strategies to improve communication and dissemination of scientific and evidence-based public health information to the public, and, as appropriate, to address misinformation during public health emergencies, including strategies to—
(i) identify the most effective methods for the dissemination of information during a public health emergency;
(ii) determine best practices and communicate information to populations that may be impacted by such misinformation; and
(iii) adapt approaches for the dissemination of information, as appropriate, to address emerging trends related to misinformation.
---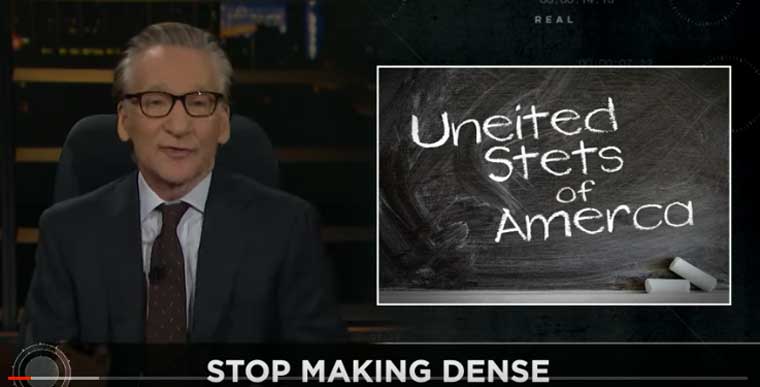 New rule: Ignorance is not bliss | added June 4
New Rule: We have to figure out how a country can solve any problem if so many of its people are so intractably, astoundingly stupid. Knowledge is power folks. Let's stay educated.
---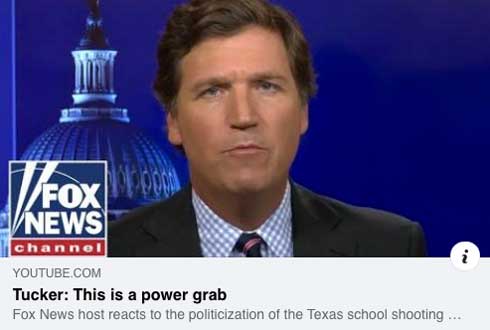 This is a power grab | added June 3
Editor's Note: When there is a problem with the timeline, there is a problem. — efc
Fox News host reacts to the politicization of the Texas school shooting on 'Tucker Carlson Tonight.'
---
White House says inoculating children younger than 5 years-old could begin June 21 | added June 3
Covid-19 vaccination shots for the youngest Americans could begin as soon as June 21, the White House said on Thursday. The vaccination program for children younger than 5 would come more than 18 months after vaccines were first authorized for adults.
Dr. Ashish Jha, White House coronavirus response coordinator, laid out a timeline for authorization of vaccines for children younger than 5 at an afternoon news briefing.
The US Food and Drug Administration's vaccine advisers will review data submitted by Pfizer and Moderna during a meeting on June 14-15, and the agency will then decide whether to authorize the vaccines for emergency use. "We expect an FDA decision shortly after the advisory committee meeting, and we look forward to this process playing out," Jha said.
---
Fauci's NIH was awarded $9.8 million dollars last year to test 'monkeypox' treatments | added June 3
The National Institute of Allergy and Infectious Diseases (NIAID), directed by Dr. Anthony Fauci, last year paid $9.8 million to government researchers to test a monkeypox treatment, the National Pulse reported.
According to the National Institutes for Health (NIH), which oversees the NIAID, the research began Sept. 28, 2020 and will conclude Sept. 27, 2025. Its goal is to carry out a "randomized, placebo-controlled trial of the safety and efficacy of tecovirimat for the treatment of patients with monkeypox virus disease." It is unclear if the grant provided for any payments in 2020.
The NIAID awarded the grant to the Frederick National Laboratory for Cancer Research, a federally funded research and development center in Frederick, Maryland, supported by the National Cancer Institute.
---
Novavax hopes to win 'covid' shot approval with traditional protein jab among unvaxed | added June 3
Americans may soon get a new covid-19 vaccine option — shots made with a more tried-and-true technology than today's versions. The big question: Why should they care?
After long delays, the Food and Drug Administration is expected to decide within weeks whether to authorize Novavax's vaccine. It's late in the pandemic for a new choice, with about three-quarters of U.S. adults already vaccinated.
But the company is hoping to find a niche among some of the unvaccinated millions who might agree to a more traditional kind of shot — a protein vaccine — and also to become a top choice for boosters, regardless of which type people got first. Only about half of vaccinated adults have gotten a booster.
---
Davos: We create our own reality | added June 3
The world watched in varying states of mind as the Davos set enjoyed its annual turn on the world stage, supping on sumptuous Atlantic crab and fresh Iberian pork, sustainable Norwegian cod, and the best Italian coffee.
When not tucking into a lavish feast, they bandied about their ideas for how the world ought to exploited (the key euphemisms here are "sustainable," "stakeholder," and "impossible beef.") Some revile and protest the annual ruling class summit, but many millions more embrace it, even gaze admirably at the mandarins of the new world order as they flit across mobile screens and offer uplifting quotes to curious media attendees.
Indeed, few seem to care as the cabal of monied interests chat amiably about centrally managed digital currencies, consolidating global health authority in unelected bodies, collapsing the world economy, generating needless food shortages, unpopular fake meat, and other new market opportunities. Fewer still see the implicit threat of globalist agendas to the rule of sovereign states.
---
World Health Organization's 2022 meeting attempts to end sovereignty and freedom | added June 3
Even as much of the world continues to move past the covid-19 pandemic, the World Health Organization (WHO) is already looking ahead and preparing for the emergence of "other pandemics and other major health emergencies."
To ensure that the world is adequately prepared for future pandemics, "the World Health Assembly" held a special session, on December 1, 2021, entitled The World Together. The World Health Assembly is "the decision-making body of WHO" and "is attended by delegations from all WHO Member States and focuses on a specific health agenda prepared by the Executive Board."
In this special session, which was actually only "the second-ever since WHO's founding in 1948," participants agreed to "draft and negotiate a convention, agreement or other international instrument under the Constitution of the World Health Organization to strengthen pandemic prevention, preparedness and response."
---
Moderna's billionaire CEO pledges to eventually donate 'successful covid shot' fortune | added June 3
Moderna's efforts to develop, manufacture and market its massively successful covid-19 vaccine have made CEO Stéphane Bancel a billionaire. Eventually, the helmsman plans to give away most of his fortune, he told Bloomberg.
During an interview with Bloomberg on the sidelines of the World Economic Forum meeting, Bancel said he's told his children they will get a good education and the family home, "but the rest we're going to give away." As a major shareholder in Moderna, he's worth about $4.1 billion, according to Bloomberg.
Other prominent billionaires such as Bill Gates and MacKenzie Scott have made similar pledges to donate much of their wealth, Business Insider notes.
---
GOP lawmakers demand answers over major teachers' union partnership with 'disinformation' service | added June 3
Republicans in Congress are sounding alarms over a partnership agreement between the NewsGuard 'disinformation' service and a major teachers' union, arguing the tool is prone to bias and the union is deliberately politicizing American students.
In letters sent to both NewsGuard and the American Federation of Teachers (AFT), GOP Representatives Virginia Foxx (North Carolina), Jim Banks (Indiana), and Burgess Owens (Utah) slammed the two organizations for a "history of demonstrating left-wing bias," according to Fox News.
"We can't let this kind of left-wing propaganda into our schools, or let groups condemn so-called 'misinformation' while peddling it themselves," Foxx – the ranking Republican on the House Education Committee – said during a recent interview.
---
Spain admits to spraying deadly pesticides in secret United Nations chemtrail program to fight climate change and 'covid' | added June 3
Editor's Note: Let's not forget in April 2020 authorities in Spain sprayed an entire beach with bleach in an attempt to protect children from covid. The chemical killed everything. — mmd
Alex Jones breaks down documents that reveal a secret United Nations chemtrail program in Spain which sprayed deadly pesticides over the population to supposedly help fight climate change and covid-19.
---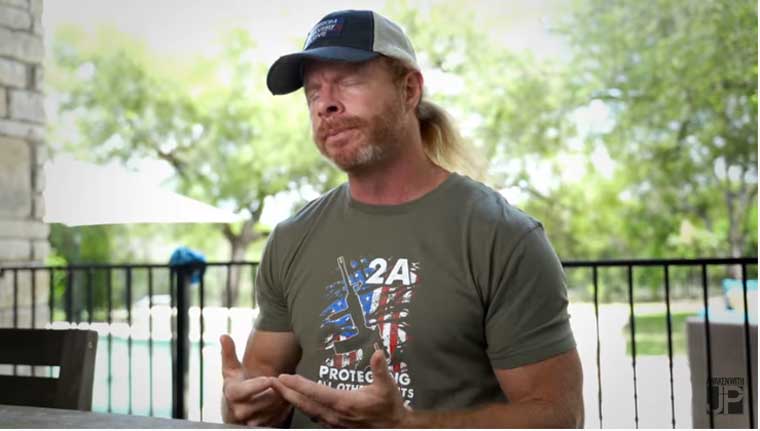 Why guns must be banned | added June 3
Guns don't kill people, people kill people.
---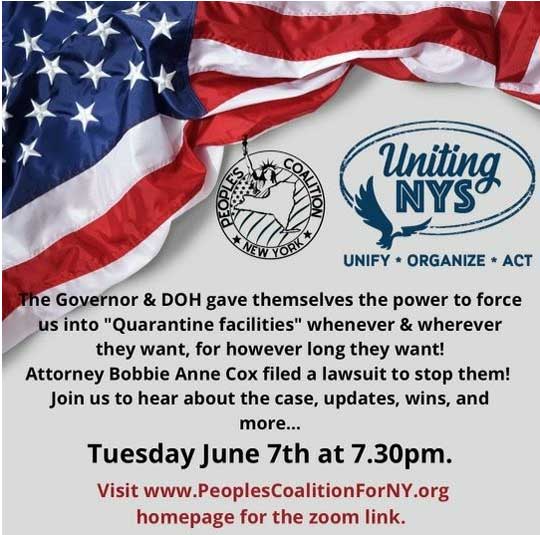 Zoom meeting to discuss the "Quarantine facilities" lawsuit updates and wins | added June 2
Last Friday, our attorney, Bobbie Anne Cox, argued our case in NYS Supreme Court. Oral arguments lasted for almost an hour and a half, and the Judge asked some key questions. You will NOT believe some of the things the Asst. Attorney General was saying! Join us on TUESDAY 6/7/22 at 7.30pm for a LIVE Zoom call with our attorney where she will share the details of what went on during oral arguments, give an update on the case, and answer questions.
---
The New York Times acknowledges mask mandates do not work at controlling 'covid' pandemic | added June 2
Covid cases and hospitalizations are rising again in the U.S., and deaths are starting to rise, too. In response, many people are understandably asking what the country can do to minimize the virus's toll in the weeks ahead.
So far, a lot of discussion has focused on mask mandates. Schools in Philadelphia; Providence, R.I.; Berkeley, Calif.; and Brookline, Mass., have reimposed theirs, as have several colleges. Elsewhere, some people are frustrated that officials, like New York City's mayor, Eric Adams, have not done so.
Critics have accused these leaders of a lack of political courage, saying that they are yielding to Covid fatigue rather than imposing necessary public health measures. But I think that the criticism misreads both the history of public health and the recent scientific evidence about mask mandates.
---
WHO casts doubt on North Korea's improved 'covid' infection rate due to lack of 'privileged information' | added June 2
The World Health Organization has cast doubts on North Korea's claims of progress in its fight against a covid-19 outbreak, saying it believes the situation is getting worse, not better, amid an absence of independent data.
North Korean state media has said the covid wave has abated, after daily numbers of people with fever topped 390,000 about two weeks ago. Pyongyang has never directly confirmed how many people have tested positive for the virus but experts suspect underreporting in the figures released through government-controlled media, making it difficult to assess the scale of the situation.
"We assume the situation is getting worse, not better," WHO emergencies chief Michael Ryan said during a video briefing Wednesday. He said the WHO did not have access to any privileged information beyond the numbers publicly reported by state media.
---
Iranian health minister marks first day without one 'covid' death since the start of pandemic | added June 2
TEHRAN, Iran — Iran's health minister said Thursday the country has marked its first day after more than two years without a single covid-19 death, lauding this as a significant milestone for a nation that long had the highest number of coronavirus cases in the Middle East.
The ministry reported 175 new cases over the past day, bringing Iran's number of confirmed cases during the pandemic to more than 7,230,000. Iran's officially registered death toll stands at 141,318.
"Iran has experienced the first day without a coronavirus death while America and Europe still have high casualty rates," tweeted Health Minister Bahram Einollahi. At its peak in the pandemic, in August 2021, Iran registered more than 50,000 new cases a day. That same month also marked the highest daily number of fatalities, 709 deaths a day.
---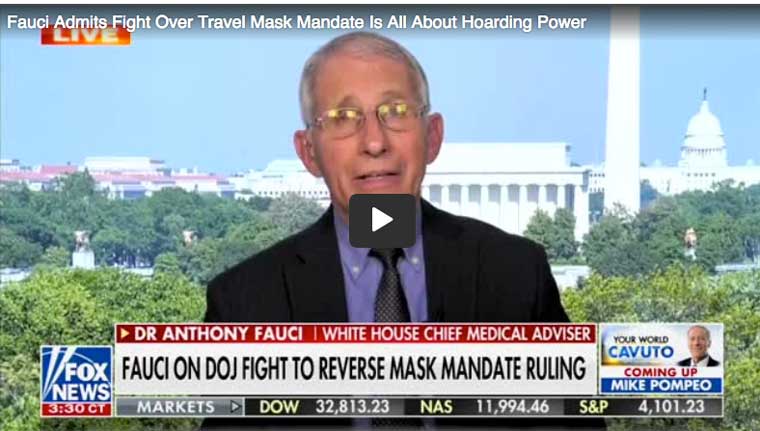 Fauci admits Biden's appeal over mask mandates is about authoritative control not about public health | added June 2
Appearing on Fox News Wednesday, Anthony Fauci appeared to admit that the Biden administration's efforts to reinstate mask mandates on planes and trains is about preserving "authority" over public health decisions, not about keeping people safe.
Earlier in the week, the Justice Department asked an appeals court to overturn a federal judge's order that mask mandates were unlawful. Fauci said at the time that more time was needed and that mask mandates should be kept in place. Now he admits it's not about health concerns, but purely about maintaining power.
Speaking with Fox host Neil Cavuto, Fauci said "One of the issues, Neil, that I have articulated in the past and I will in the future – it's less about mandates on the plane than it is about who has the right and the authority and the capability of making public health decisions."
---
WHO director says 'monkeypox' virus has been spreading 'undetected' across the world for some time | added June 2
The World Health Organization on Wednesday confirmed more than 550 monkeypox cases across 30 countries as the virus continues to spread across the globe.
WHO Director-General Tedros Adhanom Ghebreyesus said the sudden appearance of monkeypox in multiple countries across the world indicates the virus has been spreading undetected for some time outside the West and Central African nations where it is usually found.
The virus may have been transmitted for months or years undetected though investigations are ongoing and there are clear no answers yet, according to Dr. Rosamund Lewis, the WHO's monkeypox technical lead.
---
The agenda behind the current, planned food crisis | added June 2
We're in the early stages of a food crisis. The press has been predicting this for years, but up until now it always appeared to be nothing more than fearmongering, designed to worry or distract people, but the signs are there that this time, to quote Joe Biden, it "is going to be real".
Nobody knows how bad it could get, except the people who are creating it. Because the evidence is pretty clear, it is being deliberately & cold-bloodedly created. We've been documenting it for months. We have Russia's "special operation" in Ukraine driving up the price of staple foods, wheat and sunflower oil, as well as fertiliser.
We have the sudden "bird flu outbreak" driving up the price of poultry and eggs. The soaring price of oil is driving up the cost of food distribution. The inflation caused by huge influxes of fiat currency means families are spending more money on less food. And as all this is happening, the US and UK (and maybe others, we don't know) are literally paying farmers not to farm.
---
Two more people test positive for presumed 'monkeypox' virus in NYC | added June 2
Two more people have tested positive for what is presumed to be monkeypox in New York City, city health officials said Wednesday.
"Two more people have tested positive for orthopoxvirus in NYC, which is presumed to be monkeypox. We will be conducting contact tracing and monitoring and will refer people for care if necessary. Monkeypox is rare in New York City but we can prevent the spread," the city Department of Health and Mental Hygiene tweeted.
As of Tuesday night, the CDC said there were 18 confirmed cases nationwide from the recent outbreak. That's double from the agency's update last Thursday. Globally, the World Health Organization has identified infections from the current outbreak in 12 countries.
---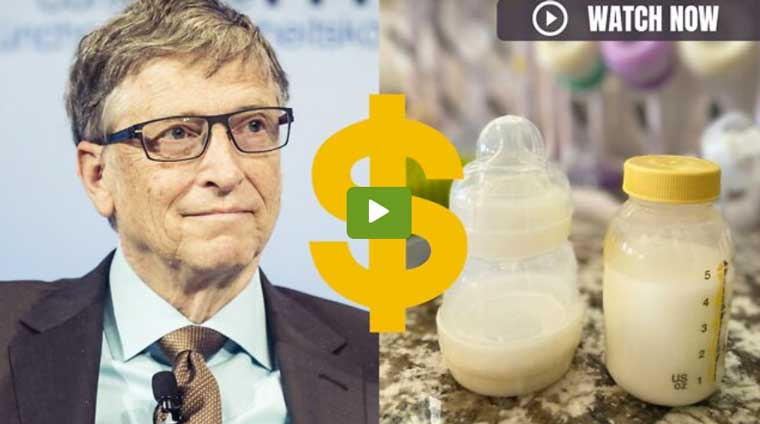 Timeline discussion: Bill Gate's BIOMILQ push for formula disaster | added June 2
JUNE 2020 – Bill Gates announced a startup called BIOMILQ. It's backed by some of the richest investors in the world, like Zuckerburg. It raised $3.5 million in Series A funding from Breakthrough Energy Ventures. Breakthrough Energy Ventures is Bill Gates' investment firm focused on climate change.
SEPTEMBER 2020 – Remember that $3.5 million in BIOMILQ money? Well, according to a receipt from the Gates Foundation, it paid The Guardian $3.5 million in September 2020. This was an initial offering from the Gates Foundation. Of course, right after on September 27, the Guardian published an article entitled "Antibodies in breast milk remain for 10 months after covid infection – study."
February 2022 – Customs and Border Patrol officers said that they inspected 17 separate shipments of formulas that came from Europe. Border patrol consulted with the FDA. Of course, the FDA said it had safety concerns about noncompliant baby formula. The same month, the FDA announces it is looking into bacterial contamination at the Abbott formula production plant in Michigan that's supposedly behind the baby formula shortage.
---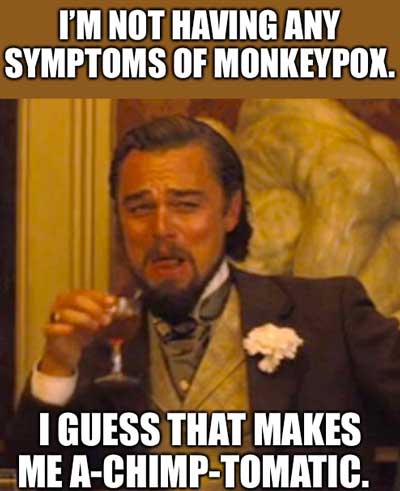 ---
Justice Department appeals U.S. District Court judge's order declaring federal mask mandates unlawful | added June 1
WASHINGTON — The Justice Department on Tuesday asked a federal appeals court to overturn a U.S. District Court judge's April order that declared the government mandate requiring masks on airplanes, buses and in transit hubs unlawful.
Hours after the federal judge in Florida declared the mandate unlawful, the Biden administration said it would no longer enforce it. The Justice Department told the appeals court that the Centers for Disease Control and Prevention order issued in January 2021 was "within" the agency's legal authority.
The CDC did not immediately respond to a request for comment Tuesday on whether it would reinstate the requirement if the ruling was overturned. Days before U.S. District Judge Kathryn Kimball's April 18 order, the CDC had extended mask requirements through May 3. The CDC said earlier this month it still recommends travelers continue to wear masks in airplanes, trains and buses.
---
Supreme Court temporarily blocks a Texas law that prevents social media outlets from censoring political views | added June 1
The Supreme Court voted 5-4 late on May 31 to temporarily block a Texas law that prevents social media platforms from censoring users based on their political views. Known as HB 20, the state law makes it unlawful for tech platforms to restrict or remove content based on "the viewpoint of the user or another person" or "the viewpoint represented in the user's expression."
The statute also requires the platforms to establish procedures users can use to appeal a platform's decision to "remove content posted by the user." The law applies to platforms that have more than 50 million active monthly users in the United States.
Texas Gov. Greg Abbott, a Republican, signed the bill in September 2021. The case is Netchoice v. Paxton, court file 21A720. The applicants are two trade associations representing big tech—Netchoice and the Computer and Communications Industry Association (CCIA). The respondent is Ken Paxton, a Republican who is the attorney general of Texas. Silicon Valley giants oppose the legislation, claiming it is unconstitutional.
---
Major supermarkets begin rolling out facial recognition and fingerprint scanning for biometric payments | added June 1
Mastercard recently launched a program for retailers to offer biometric payment methods, like facial recognition and fingerprint scanning. At the checkout, users will be forced to authenticate their payment by showing their face or the palm of their hand instead of being allowed to pay by card or with cash.
The program has already gone live in five St Marche grocery stores in Sao Paulo, Brazil, with more trials also planned for Asia and the Middle East. Mastercard says it plans to roll it out globally later this year. The payments company wants to roll the programme out worldwide for small and large retailers.
Ajay Bhalla, the president of cyber and intelligence at Mastercard, said: "The way we pay needs to keep pace with the way we live, work and do business, offering choice to consumers with the highest levels of security. "Our goal with this new programme is to make shopping a great experience for consumers and merchants alike, providing the best of both security and convenience. "All the research that we've done has told us that consumers love biometrics".
---
Freed Shanghai residents celebrate in streets as fences come down, while many still confined | added June 1
HONG KONG — After more than two months of harsh lockdown, China's largest city, Shanghai, began to unlock at the stroke of midnight Wednesday.
As metal fencing came down around most communities and private vehicles returned to the roads, spontaneous gatherings popped up across the city, with selfies on the historic Bund promenade along the Huangpu riverfront and street-corner hangouts amongst reunited friends in the Former French Concession.
The Chinese authorities appeared to have tamed the omicron variant outbreak that stopped China's financial and commercial capital in its tracks for more than 65 days. On Tuesday, the last day of full restrictions, Shanghai recorded 15 covid-19 cases, down from some 25,000 daily cases in early April.
---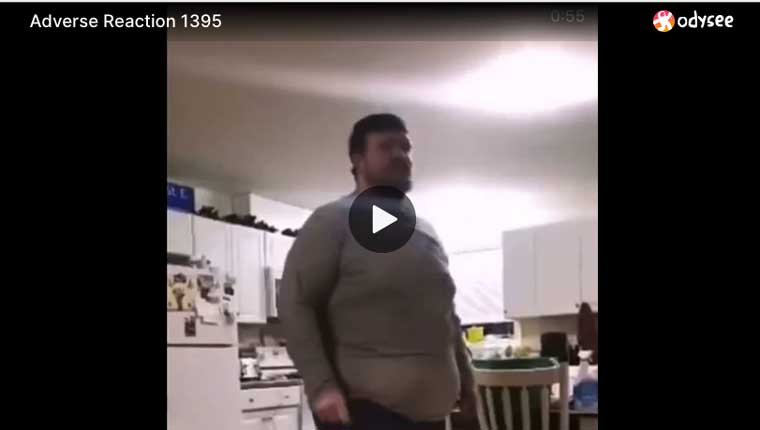 Twenty-six year old man suffers uncontrollable convulsions after Moderna shot | added June 1
Jeremy Wheten is a 26-year-old man who got the Moderna shot. This video documents the uncontrollable convulsions he's been experiencing all over his body, making it difficult for him to move and breathe.
---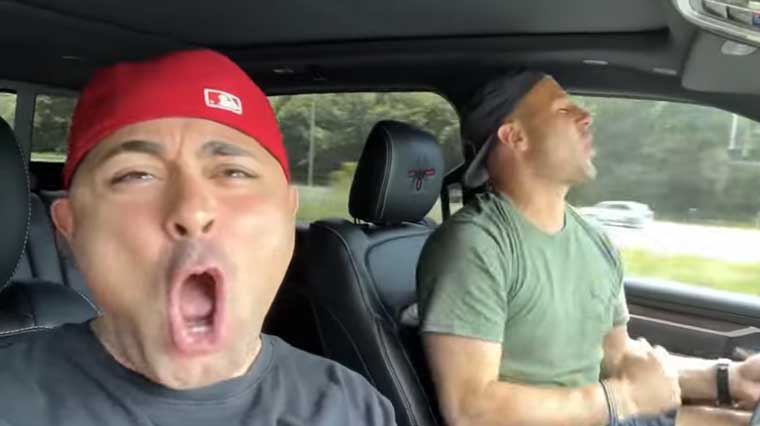 Don't forget to sing and lip sync | added June 1
Sing along with some classics. The game of life = have fun and love, especially when it's tough.
"It's not right, but it's ok… we gonna make it anyway…" RIP Whitney Houston
---
In memory of those who 'died suddenly' in May | added June 1
'Goodfellas' actor Ray Liotta dead at 67 on May 26, 2022 — Ray Liotta, the actor known for groundbreaking roles in classic movies such as "Goodfellas" and "Field of Dreams," died in his sleep while filming a movie in the Dominican Republic, according to reports Thursday. He was 67. His cause of death and other details were not immediately known Thursday.
New Jersey TV Reporter Scott Babashak, 54, Who Met Wife Working On Air, Dies Suddenly on May 30, 2022 — Former TV news reporter Scott Babashak of Trenton, NJ, died of a heart attack Friday, May 27, reports WFMZ, where he previously worked. He was 54 years old. The Hamilton native graduated from the Steinert High School in 1985, where he was president of his graduating class, his obit says. He went on to graduate from Rider University and subsequently landed a job at NBC in New York City.
---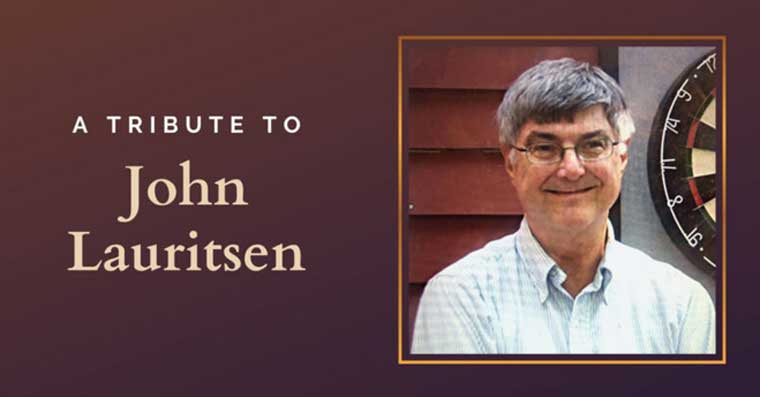 Tribute to John Lauritsen, author of "Poison by Prescription: the AZT Story" | added June 1
John Lauritsen — author, scholar, gay historian and critic of Dr. Anthony Fauci's HIV/AIDS empire — has passed away. He is believed to have died on his birthday, March 5, at his home in Dorchester, Massachusetts at the age of 83.
He was in good health, and his death was unexpected. "In my time I've been an antiwar activist, a gay liberationist, an AIDS dissident, a publisher, and an all-around freethinker," Lauritsen wrote at Pagan Press, the publishing imprint he founded in 1982.
"I've spoken out when people with common sense kept their mouth shut. I've exposed fraud, punctured group fantasies and blasphemed against the prevailing superstitions."
---
Digital diabetes management industry expected to reach 86.4 billion dollars by 2030 | added June 1
Digital Diabetes Management Industry is anticipated to register 20.6% CAGR between 2022 and 2030 due to expanding base of diabetic population coupled with higher adoption of smart devices.
SELBYVILLE, Del., June 1, 2022 /PRNewswire/ — The digital diabetes management market value is projected to reach USD 86.4 Billion by 2030, according to a new research report by Global Market Insights Inc. Increasing prevalence of diabetes coupled with growing awareness regarding preventive care is anticipated to fuel the market expansion.
Increasing number of diabetes patients, globally, is driving the adoption of digital diabetes management products. High disease prevalence is primarily due to increasing incidence of obesity and adoption of sedentary lifestyle. Further, the pervasiveness of diabetes is highest in geriatric population, thus, the expanding elderly pool will ultimately contribute to the overall burden of diabetes worldwide.
---
Britain urges people with 'monkeypox' to abstain from sex | added June 1
U.K. health authorities have urged anyone who tests positive for the monkeypox virus to abstain from sex until their symptoms have cleared.
In new guidance released Monday, the U.K. Health Security Agency also recommended that previously infected persons continue to use condoms for a period of eight weeks after the virus has passed, as a precautionary measure.
The health agency said the risks to the general public remain low, but encouraged people to contact a health professional if they notice any unusual rashes or lesions. The advice comes after Britain recorded an additional 71 cases of the virus over the weekend, bringing the U.K. total to 179 less than a month after its first case was on May 7.