We'll be keeping track of what we determine to be the most relevant updates on the coronavirus situation. New items will go at the top. If you have something to report — news, science news, or a check-in from your local area — please send to editors@planetwaves.net. Stay in touch and help us out by sharing this resource with others. This blog is published by Chiron Return, a 501(c)(3) nonprofit corporation, which is an affiliate of the Pacifica Radio Network.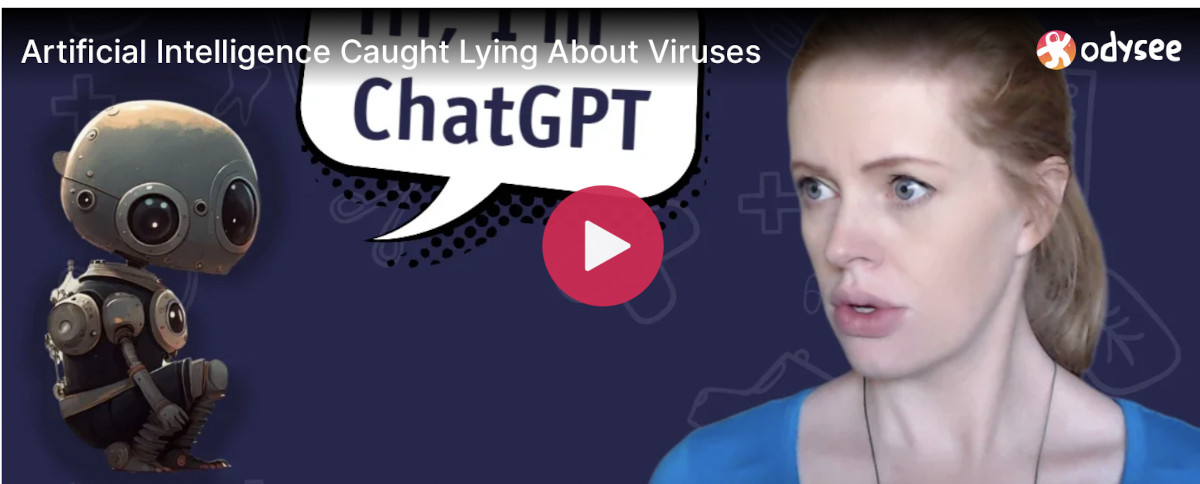 AI caught lying about virology | added January 31
"Viruses" have been used as a cover story for over a century now. There are so many vested interests and smoke screens that it can be difficult to get people to look into the "science" for themselves. They are content to believe second hand accounts from the media, governments and so-called health institutions.
Artificial Intelligence or AI platforms have been on the rise recently and millions of people are now engaging with them. We decided to put some questions about "viruses" to one of the most powerful chatbots currently in existence – ChatGPT. Are these platforms independent arbiters of truth or have they already been corrupted?
Is Artificial "Intelligence" even possible?
---
Biden plans to end 'covid' public health emergencies on May 11 | added January 31
President Joe Biden intends to end the covid-19 national and public health emergencies on May 11, the White House said Monday. The White House, in a statement of administration policy announcing opposition to two Republican measures to end the emergencies, said the national emergency and public health emergency authorities declared in response to the pandemic would each be extended one final time to May 11.
"This wind down would align with the Administration's previous commitments to give at least 60 days' notice prior to termination of the (public health emergency)," the statement said. The statement added, "To be clear, continuation of these emergency declarations until May 11 does not impose any restriction at all on individual conduct with regard to covid-19. They do not impose mask mandates or vaccine mandates. They do not restrict school or business operations. They do not require the use of any medicines or tests in response to cases of covid-19."
The statement came in response to a pair of measures before the House that would end the public health emergency and the covid-19 national emergency. The White House weighed in because House Democrats were concerned about voting against the Republican legislation to end the public health emergency that is coming to the floor this week without a plan from the Biden administration, a senior Democratic aide told CNN.
---
'Covid' is eighth leading cause of death in children, according to recent JAMA study | added January 31
Covid-19 was the eighth leading cause of death among children in recent months, according to a study published Monday. In a yearlong period from August 2021 to July 2022, 821 children ages 0 to 19 died from covid-19 at a rate of 1 per 100,000. Children's deaths of any kind are rare, researchers noted.
Covid-19 ranked fifth in non-disease-related deaths and first in infectious or respiratory illness deaths, overtaking the flu and pneumonia. Before the pandemic, in 2019, the leading causes of death among children were perinatal conditions, unintentional injuries, birth defects, assault, suicide, cancerous tumors, heart disease and influenza and pneumonia.
The time period researchers analyzed coincided with the rise of Delta and omicron covid-19 cases. They found that studying other 12-month periods during the pandemic did not change the results. Researchers noted their results were limited by the underreporting of covid-19 cases, and the exclusion of deaths where covid-19 could have been a contributing or amplifying factor in tandem with other conditions, such as influenza.
---

Unvaxed tennis star Novak Djokovic wins 10th Australian open title | added January 31
MELBOURNE, Australia (AP) — Novak Djokovic climbed into the Rod Laver Arena stands to celebrate his 10th Australian Open championship and record-tying 22nd Grand Slam title Sunday and, after jumping and pumping his fists with his team, he collapsed onto his back, crying.
When he returned to the playing surface, Djokovic sat on his sideline bench, buried his face in a white towel and sobbed some more. This trip to Australia was far more successful than that of a year ago — when he was deported because he was not vaccinated against covid-19 — although difficult in its own ways: a bad hamstring; some off-court tumult involving his father.
Yet Djokovic accomplished all he could have possibly wanted in his return: He resumed his winning ways at Melbourne Park and made it back to the top of tennis, declaring: "This probably is the, I would say, biggest victory of my life." Only briefly challenged in the final, Djokovic was simply better at the most crucial moments and beat Stefanos Tsitsipas 6-3, 7-6 (4), 7-6 (5). As a bonus, Djokovic will vault from No. 5 to No. 1 in the ATP rankings, a spot he already has held for more weeks than any other man.
---
WHO says 'covid' pandemic is at a "transition point" but there's still a high risk of global transmission | added January 31
The World Health Organization said Monday that covid-19 remains a public health emergency but the pandemic is at a "transition point." The agency said its International Health Regulations Emergency Committee met on Friday to analyze data on the state of the pandemic.
WHO Director-General Dr. Tedros Adhanom Ghebreyesus "acknowledges the Committee's views that the covid-19 pandemic is probably at a transition point and appreciates the advice of the Committee to navigate this transition carefully and mitigate the potential negative consequences," the statement read. According to a transcript of Tedros' speech at the meeting provided by the WHO, he said there is still a high risk of covid-19 global transmission, which means the virus is still classified as a Public Health Emergency of International Concern.
However, he said the world is in the best position it has been in — due to diagnostics, vaccines and treatments — to beat back covid. "As we enter the fourth year of the pandemic, we are certainly in a much better position now than we were a year ago, when the omicron wave was at its peak, and more than 70,000 deaths were being reported to WHO each week," Tedros said during the meeting, according to a transcript provided by the WHO.
---
Bill Gates admits flaws in 'covid' shots despite his huge profits from selling BioNTech shares | added January 31
Bill Gates, long recognized as one of the world's foremost proponents of vaccines, raised some eyebrows at a recent talk in Australia when he admitted there are "problems" with current covid-19 vaccines. Speaking at Australia's Lowy Institute as part of a talk entitled "Preparing for Global Challenges: In Conversation with Bill Gates," the Microsoft founder made the following admission:
"We also need to fix the three problems of [covid-19] vaccines. The current vaccines are not infection-blocking. They're not broad, so when new variants come up you lose protection, and they have very short duration, particularly in the people who matter, which are old people." Such statements came as a surprise to some in light of Gates' longstanding support of — and investments in — vaccine manufacturers and organizations promoting global vaccination. However, they were the latest in a string of developments in recent weeks that have increasingly called the covid-19 vaccines, in particular, into question.
'This is a grift': Gates' investments in mRNA vaccines reveal 'conflict of interest'
Several analysts and commentators were critical of Gates — but not due to disagreement with the statements he made in Australia. Instead, they argued that he had previously heavily invested in mRNA vaccines at the same time he encouraged a global covid-19 vaccination campaign and supported mandatory vaccination.
---
Pfizer reaps "all-time high" $100 billion dollar revenue with 'covid' shots accounting for large chunk | added January 31
Vaccine maker Pfizer has reported record revenues for 2022, with its covid-19 products accounting for a large chunk of the sales even as the company is facing backlash for claiming to "mutate" viruses, and a growing number of doctors are turning away from boosters.
Full-year revenues for 2022 came in at $100.3 billion, which is an "all-time high" for the multinational corporation, according to the earnings release by Pfizer on Jan. 31. This is the first time the company has seen annual sales in excess of $100 billion, with revenues reflecting 30 percent operational growth. Excluding contributions from covid-19 products, Comirnaty vaccine and Paxlovid antiviral, revenues only grew by 2 percent operationally. The two products combined generated over $56 billion in sales for the company.
The year "2022 was a record-breaking year for Pfizer, not only in terms of revenue and earnings per share, which were the highest in our long history," said Dr. Albert Bourla, chairman and CEO of Pfizer. "As we turn to 2023, we expect to once again set records, with potentially the largest number of new product and indication launches that we've ever had in such a short period of time."
---
Two unvaxed BMS employees settle in court over termination for refusing 'covid' jabs | added January 31
Two Bristol Myers Squibb employees who were fired for refusing to be vaccinated and sued the company have agreed to settlements, court documents show. Jeremy Beer and John Lott were two of four employees who filed suit in December of 2021 in federal court in the Southern District of New York, later to be joined by four other fired employees who filed in October of last year.
The case of one of the original four who sued, Dr. Carrie Kefalas, was dismissed on Tuesday. The former employees claimed that BMS violated Title VII of the Civil Rights Act by rejecting their request for religious exemptions from the company's COVID-19 vaccination policy. Terms of the settlements were not disclosed. BMS did not immediately respond to a request for comment.
In September of 2021, BMS informed employees they needed to be vaccinated against covid-19 by Nov. 1 or face dismissal unless they received a religious exemption to the policy. The two former employees who settled were well-paid professionals. Lott, a biotechnologist with a Master's degree from Johns Hopkins, was the associate director of strategy and submissions lead, patient safety and epidemiology, with an annual salary of $178,000. Beer was a senior manager for data integrity, with a salary of $146,000.
---
Libraries shift towards implementing digital platforms in wake of 'covid' pandemic | added January 31
The long-established tradition of checking out hardcover books from the library is still alive. But an ever-evolving digital age, combined with lingering covid-19 impacts, have reshaped the ways libraries are utilized as a resource and a space for the public.
The pandemic pushed patrons more toward digital media — such as e-books, audiobooks, music and movies —which can be accessed for free through libraries on the Treasure Coast. The national trend of relying on online resources translated to Martin, St. Lucie and Indian River counties as library systems adapted to the communities' needs. "An overall increase happened with us having a larger volume of e-books and availability for the patrons, so they took advantage," said Betsy Stenger, Indian River County director of library services.
The Public Library Association, a division of the American Library Association, reported in a 2020 survey that 74% of public libraries nationwide had expanded their online services such as e-books while 61% added virtual programming such as online classes and prerecorded storytimes. "The pandemic definitely opened up the accessibility and the want for streaming services from libraries," said ALA President Lessa Kanani'opua Pelayo-Lozada.
---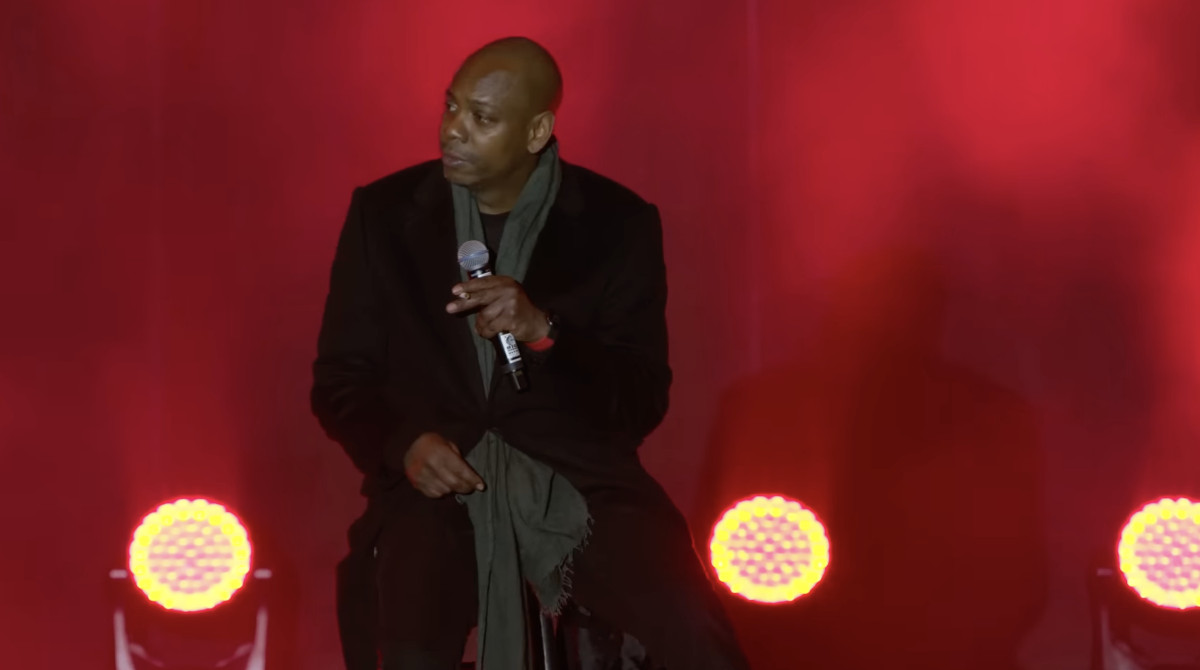 Redemption songs | added January 31
Dave reflects on contracting "the rona" and surviving. "You need to know where your power lies. You are Americans and your power lies in each other." — Dave Chapelle
---
'Covid' vax injuries are largely ignored due to challenging liability procedures | added January 30
Editor's Note: Vaccine injury attorney Renee Garner joined Planet Waves FM to discuss the legal challenges in holding pharmaceutical companies liable for vaccine injuries. — mmd
There's growing momentum around the acknowledgement of vaccination injuries despite them being ignored by big pharma, the medical profession, and governments around the world, including our own. As medical professionals point out, unless a vaccine injury was diagnosed immediately following the covid-19 vaccination it can be hard to detect.
But let's take a step back and remember that period of time for a moment – 2020-2021 – when Doctors were threatened with deregistration for not promoting positive messages around the Government rollout of covid vaccinations, vaccination mandates were in place, circumventing vaccination rules, was virtually impossible as was getting a medical exemption. Even now, some months on from vaccination mandates – many GPs just don't seem to want to consider the potential for vaccination injury in patients presenting with symptoms they can trace back to the jab.
This is only making it harder for sufferers to have their symptoms taken seriously or get access to specialist medical help to assist with diagnosis. Getting a vaccine injury diagnosis is not easy. There is a wide-ranging spectrum of side-effects and symptoms such as severe heart palpitations, myocarditis, pericarditis, shortness of breath, unexplained muscle aches and nerve pain, tingling, headaches, a feeling of pressure in the head/ on the brain and joint pain. While not life threatening in most cases, these medical issues are incredibly debilitating, impacting quality of life.
---
---
'Covid' induces metabolic changes by inducing body fat, according to researchers | added January 30
Editor's Note: So, now 'covid' is being blamed for making people fat? Not all the pharmaceutical drugs, lack of nutrition and unstable mental health? — mmd
In the present study, researchers randomly selected individuals referred to a university-affiliated nutrition counseling clinic in Tehran, Iran, between July and September 2021. They arranged a balanced (or weight control) diet for all the recruited participants for a month. All study participants completed a food frequency questionnaire (FFQ) with 168 food items with additional information on portion sizes for standard food sizes.
The researchers first collected data on the frequency and the portion size of specific foods consumed by the participants the previous day, month, and year. Next, using a home scale manual, they converted the consumed food quantities into grams for each day. Finally, they computed, for each participant, the total calorie, protein, fat, and carbohydrate consumption for each day. In addition, they collected data on each person's activity level, height, weight, and body mass index (BMI).
Furthermore, the researchers evaluated their metabolic and biochemical parameters following 12-hour fasting, e.g., insulin concentration. They also measured fat mass (FM) and fat-free mass (FFM), indicating one's body mass composition, using the dual-energy X-ray absorptiometry (DXA) technique. The team evaluated the participants on all these parameters in a follow-up session scheduled one month after their first visit. All the participants with mild to moderate covid-19, as assessed by a positive reverse transcription-polymerase chain reaction (RT-PCR) test, constituted the case group of the study. The remaining healthy cohort formed the control group.
---
China approves two new domestically made 'covid' antiviral drugs | added January 30
China's medical products regulator has approved two more domestically developed antiviral drugs as the country braces for a possible wave of post-Lunar New Year covid-19 infections. The oral pills SIM0417 (called Xiannuoxin) and VV116, targeting mild to moderate symptoms, were approved for adult patients by the National Medical Products Administration on Sunday.
The approval brings the number of covid-19 antivirals which can be sold in China to five – including the HIV drug Azvudine and Molnupiravir, another overseas product better known as Lagevrio – and will help meet demand for the medication in future peaks. After a tsunami of cases in December, China reported a sharp drop in the number of hospital patients dying from covid-19 during the Lunar New Year holiday – at 6,364 between January 20-26, it was almost half the previous week.
But while the accuracy of Chinese health figures has been controversial, there are also concerns that the mass migration from cities to villages during China's largest festival could cause another wave of infection. SIM0417 is the first Chinese antiviral to act as a 3CL protease inhibitor, which suppresses the protein required for viral replication – the same approach adopted by Pfizer's Paxlovid, but more effective, according to developer Simcere Pharmaceutical.
---
NY woman sentenced for submitting fraudulent 'covid' relief loan applications totaling more than $9.2 million dollars | added January 30
A New York woman was sentenced today to 45 months in prison for her role in the submission of fraudulent loan applications seeking more than $9.2 million in forgivable Paycheck Protection Program (PPP) loans guaranteed by the Small Business Administration under the Coronavirus Aid, Relief, and Economic Security (CARES) Act.
Sherry Joseph, 34, of New York, New York, pleaded guilty in the Southern District of Florida to conspiracy to commit wire fraud on Nov. 10, 2022. According to court documents, Joseph recruited multiple individuals to apply for fraudulent PPP loans in exchange for kickbacks from their PPP loan proceeds. Joseph used aliases to send the information of her recruits to co-conspirators, who used this information to prepare fraudulent PPP loan applications that included falsified bank statements and payroll tax forms and falsely represented the borrowing entities' number of employees and amount of monthly payroll.
In addition to her prison sentence, Joseph was ordered to serve three years of supervised released and pay $1,612,837.78 in restitution and $55,000 in forfeiture. In total, 30 people have been charged for their participation in this scheme in the Southern District of Florida, Northern District of Ohio, and Middle District of North Carolina. All 30 of those defendants have been convicted. Assistant Attorney General Kenneth A. Polite, Jr. of the Justice Department's Criminal Division; U.S. Attorney Markenzy Lapointe for the Southern District of Florida; Special Agent in Charge Matthew D. Line of the IRS Criminal Investigation (IRS-CI) Miami Field Office; and Special Agent in Charge Amaleka McCall-Brathwaite of the Small Business Administration Office of Inspector General (SBA-OIG), Eastern Region made the announcement.
---
WHO issues statement on 14th meeting of International Health Regulations Emergency Committee and 'covid' pandemic; urges countries to continue reporting surveillance and genomic sequence data | added January 30
The WHO Director-General has the pleasure of transmitting the Report of the fourteenth meeting of the International Health Regulations (2005) (IHR) Emergency Committee regarding the coronavirus 2019 disease (covid-19) pandemic, held on Friday 27 January 2023, from 14:00 to 17:00 CET.
The WHO Director-General concurs with the advice offered by the Committee regarding the ongoing covid-19 pandemic and determines that the event continues to constitute a public health emergency of international concern (PHEIC). The Director-General acknowledges the Committee's views that the covid-19 pandemic is probably at a transition point and appreciates the advice of the Committee to navigate this transition carefully and mitigate the potential negative consequences.
The WHO Director-General considered the advice provided by the Committee regarding the proposed Temporary Recommendations. The set of Temporary Recommendations issued by the WHO Director-General is presented at the end of this statement. The WHO Director-General expresses his sincere gratitude to the Chair and Members of the Committee, as well as to the Committee's Advisors.
---
NY attorney Bobbie Anne Cox: This is a real threat to our republic | added January 30
In case anyone isn't exactly sure about how our judicial system works, our federal Constitution is the absolute law of the land. This cornerstone of our Constitutional Republic was codified over 200 years ago, when our Nation was in its infancy, with the 1803 landmark decision in Marbury v. Madison.
In that case, the United States Supreme Court held that, "A Law repugnant to the Constitution is void," whereby making it crystal clear that any laws, whether federal or state laws, that are passed must comply with the Constitution. If they do not, then they are deemed unconstitutional (aka illegal). When challenged in a court of law, they will fall. Or, at least they should fall. For if they do not, then we see the disassembling of our Constitution, and that spells big trouble for We the People.
As I have said many times in countless speeches and interviews that I have given over the past few years, the people hold the power in our country, not the politicians. Thus, the Constitution was written to keep the government in check – it was not written to keep the people in check! If you would like more details on this important topic, please take a few minutes and read my article entitled, "Our Constitution Is the Answer… Which Is Precisely Why It Is Under Attack!"
---
In memory of those who 'died suddenly' in the United States and worldwide Jan. 16-23, 2023 | added January 30
David Crosby may have suffered from an illness prior to his death, but his collaborators can attest to how hardworking he was because the legendary singer was reportedly planning to go on a major tour this summer and even working on a new album until the week he passed away. Musician Steve Postell spoke to Variety to discuss the final days of the singer, saying the Crosby, Stills & Nash co-founder has been joking about his death for years as he didn't think he was going to last, but the thought never stopped him from envisioning a performance in front of a live audience again after the global pandemic.
The legendary vocalist reportedly discussed the logistics of his planned shows like tour buses, venues to perform at, the production staff like a tour manager, sound personnel, and the band that would accompany him. However, he noted it's sad that the public never had the chance to watch the shows he had been planning because it was unique and it's similar to "the original sound of Crosby, Stills & Nash." Postell was not able to stay with Crosby on the day of his death, but they have been constantly communicating with each other, and even met the week prior for an intimate rehearsal around Santa Barbara.
At the time, the musician revealed that the legendary singer "hadn't lost the fire" as he was still working on a lot of things at once like singing, writing, playing, and preparing for a comeback show, contrary to what the public thought that he had been lying in bed for two years. Touching on the subject of his death, Postell noted that there was "some misinformation" about the musician after the news of his death broke out because there was a press release that circulated from a publicist, quoting the singer's wife that he had been suffering from a long illness. However, the musician slammed the claims, saying it was a "confusing thing" because he was not dying, but rather he was battling "preexisting conditions" that are known to the public after sharing it in his documentary "David Crosby: Remember My Name."
---
Cardiologist Aseem Malhotra and Jessica Rose discuss the importance of heart health | added January 30
Editor's Note: CHDTV often reiterates the dangers of imposing vaccine mandates on an entire population. As a major player in the medical freedom movement, the organization has overlooked the fact the medical orthodoxy has failed to provide substantial scientific proof of a viral particle. Aseem Malhotra says, "speaking truth, having courage, sense of justice, that's where it should start from." Will CHD look into this fact?  — mmd
Join Jessica Rose, Ph.D. and cardiologist Aseem Malhotra on 'Good Morning CHD' for an eye-opening dialogue about how Big Food and Big Pharma control the health of the global population. They share shocking truths that challenge the mainstream narratives about diet, medical procedures, conflicts of interest and censorship.
---
Forbes claims leaked video describing "frankenstein science" at Pfizer proves nothing | added January 30
Tucker Carlson has claimed on his FOX News show Tucker Carlson Tonight that there's been "a near-total media blackout of this story." But since there doesn't seem to be any type of memo circulating to journalists telling them to not cover "this story," let's cover it now and see how much veritas it really has.
What's "this story" that's supposedly the subject of a media blackout according to Carlson? Well, Carlson has also tweeted the following about it: "Project Veritas just released an undercover video of a Pfizer executive bragging about how his company conducts Frankenstein science, manipulating covid viruses for profit, and does it in secret, possibly in violation of federal law."
Wow, a Pfizer exec bragging about "Frankenstein science?" That sounds like a monstrous revelation, doesn't it? But before Carlson's claim makes you sit bolt upright in your chair, keep in mind that this was Carlson who had said this. Yes, this was the Tucker Carlson whom John Oliver has called a "superspreader" of covid-19 vaccine fears and doubts and a "scrunch-faced fear baboon," as I covered on May 3, 2021, for Forbes. Now, to be fair, Carlson is not necessarily always "scrunch-faced." He has also sported the "I'm concerned", the "Whatcha talkin bout, Willis", and the "I really have to go to the bathroom" facial expressions.
---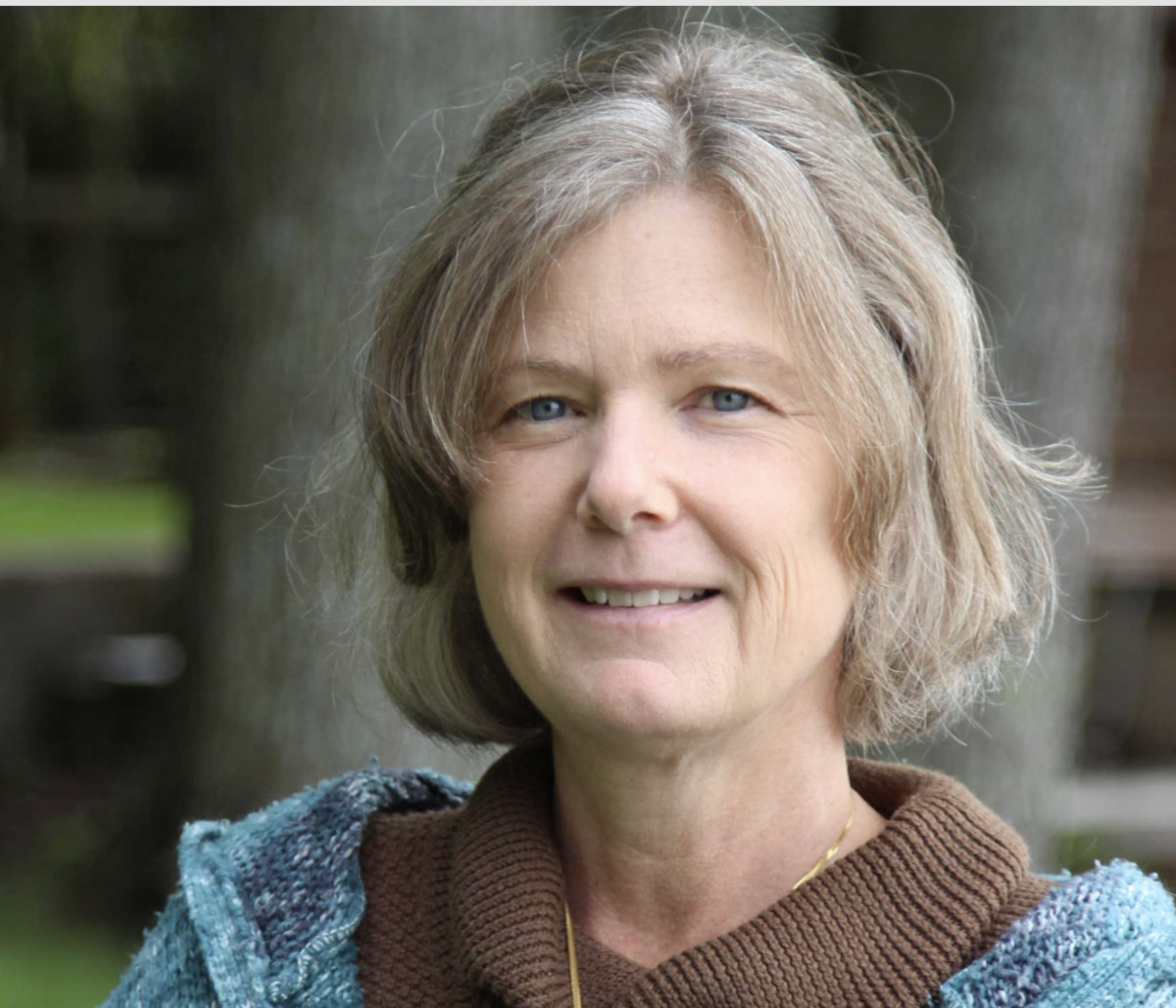 Inside the CHD Investigation with Christine Massey and Michael Bryant. Vesta-Nessus series continues | added Jan. 28
This program recaps what we have learned during the investigation into why Children's Health Defense will not admit what it knows: no government or health agency in the world can produce any record of a sample of SAS-CoV-2. I'll also be commenting on the internet and the jurisdiction of the United States, and I'll have further thoughts on Vesta-Nessus. Detailed program notes relating to the CHD investigation are on Substack. Please subscribe!
---
Over 1,000 New Brunswickers report adverse reactions after 'covid' shot, more than a quarter deemed "serious", according to the Department of Health | added January 28
More than 1,000 New Brunswickers have had an adverse reaction after getting a covid-19 vaccine, and more than a quarter of them were considered "serious," according to the Department of Health. A total of more than two million vaccines have been administered in the province, putting the incidence at roughly 0.06 per cent.
Spokesperson Adam Bowie did not provide any information about the nature of the reactions, but the Public Health Agency of Canada defines an adverse event as "any untoward medical occurrence which follows immunization." It isn't necessarily causally related to the vaccine.
The adverse event may be any:
Unfavourable or unintended sign (for example: skin rash).
Abnormal laboratory finding.
Symptom.
Disease.
An event is considered serious if it:
Results in death.
Is life-threatening, such as anaphylaxis, a severe allergic reaction.
Requires in-patient hospitalization or prolongation of existing hospitalization.
Results in persistent or significant disability/incapacity.
Results in a congenital anomaly/birth defect.
Bowie did not provide a breakdown of reactions by type of vaccine or by ages, either. Earlier this month, the Centers for Disease Control and Prevention (CDC) and the U.S. Food and Drug Administration (FDA) reported a possible link between ischemic strokes in people aged 65 and older and the Pfizer-BioNTech covid-19 bivalent vaccine, which is designed to target the omicron subvariants BA.4 and BA.5.
---
CDC urges immunocompromised to take extra precautions after antiviral Evusheld drug found 95% ineffective against 'omicron' variants | added January 28
The Centers for Disease Control and Prevention on Friday urged people with weak immune systems to take extra precautions to avoid covid after the dominant omicron subvariants knocked out a key antibody treatment.
These precautions include wearing a high quality mask and social distancing when it's not possible to avoid crowded indoor spaces, according to the CDC. The guidance comes after the Food and Drug Administration on Thursday pulled its authorization of Evusheld, a combination antibody injection that people with weak immune systems took as an additional layer of protection to prevent covid infection.
The FDA pulled Evusheld because it is not effective against 95% of the omicron subvariants circulating in the U.S. This includes the XBB subvariants which are now causing 64% of new cases, as well as the BQ family that is responsible for 31% of reported infections. Although most Americans have largely returned to normal life as the covid pandemic has ebbed, people with weak immune systems remain at higher risk of severe disease because they do not mount as strong of an immune response to the vaccines.
---
---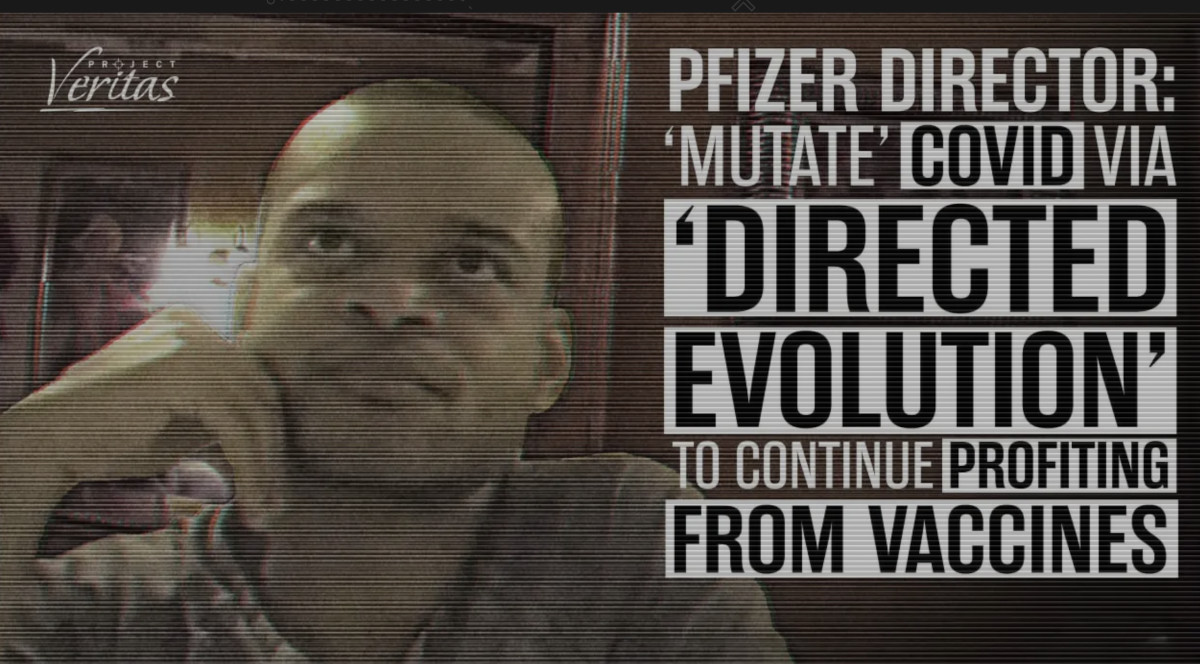 Pfizer whistleblower reveals plan to mutate 'covid' virus in order to keep fueling profit | added January 28
[NEW YORK – Jan. 25, 2023] Project Veritas released a new video today exposing a Pfizer executive, Jordon Trishton Walker, who claims that his company is exploring a way to "mutate" covid via "Directed Evolution" to preempt the development of future vaccines. Walker says that Directed Evolution is different than Gain-of-Function, which is defined as "a mutation that confers new or enhanced activity on a protein." In other words, it means that a virus such as covid can become more potent depending on the mutation / scientific experiment performed on it.
The Pfizer executive told a Veritas journalist about his company's plan for covid vaccines, while acknowledging that people would not like this information if it went public. "One of the things we [Pfizer] are exploring is like, why don't we just mutate it [covid] ourselves so we could create — preemptively develop new vaccines, right? So, we have to do that. If we're gonna do that though, there's a risk of like, as you could imagine — no one wants to be having a pharma company mutating f**king viruses," Walker said.
"From what I've heard is they [Pfizer scientists] are optimizing it [covid mutation process], but they're going slow because everyone is very cautious — obviously they don't want to accelerate it too much. I think they are also just trying to do it as an exploratory thing because you obviously don't want to advertise that you are figuring out future mutations," he said.
---
FDA halts emergency use of Evusheld drug for 'covid' due to lack of efficacy against new variants | added January 28
The US Food and Drug Administration on Thursday halted the emergency use authorization of Evusheld because it does not appear to protect against covid-19 from viral variants currently circulating in the United States.
Evusheld is a monoclonal antibody therapy used to prevent covid-19 in immunocompromised people, who are less likely to generate an immune response from covid-19 vaccination. US officials have warned for months that the antibody therapy was not working against certain emerging variants, but it was still available. CNN had previously reported that many patients who used the medication weren't aware the medication was no longer as effective as it once was, and continued to rely on it for protection against covid-19.
On Thursday, the FDA revised Evusheld's emergency use authorization to limit it to when the combined frequency of non-susceptible coronavirus variants is less than or equal to 90%. Data has shown Evusheld is unlikely to work against XBB, XBB.1.5, BQ.1 and BQ.1.1; combined, these variants are estimated to be causing nearly 93% of new US covid-19 cases. "This means that Evusheld is not expected to provide protection against developing covid-19 if exposed to those variants," the FDA said in a statement Thursday.
---
CDC launches website to locate free 'covid' testing, test to treat locations | added January 28
Covid-19 tests found through this site are available at no cost
Visit one of these locations to get a test at no cost to you. People with or without health insurance do not have to pay for covid-19 testing at Increasing Community Access to Testing (ICATT) locations. ICATT vendors bill tests to third-party payers, such as Medicare, Medicaid, and private health insurers.
How to schedule an appointment for a covid-19 test
This website helps you find no-cost covid-19 testing locations and contact information for the providers. Because every provider handles appointments differently, schedule your appointment directly with the provider you choose.
Test to Treat locations
If you test positive at one of these sites and certain treatments are appropriate for you, you can receive a prescription from a healthcare provider and have that prescription filled all in one location. Visit HHS's Test to Treat webpage and the Test to Treat locator for more information.
---
Tuberculosis: TB or not TB? | added January 28
One of the reasons I like to engage with people who challenge me about pathogenic "viruses" and bacteria is that I always come away with something new from these discussions. I find that I often uncover evidence that I had not previously come across before while searching to find relevant information to either explain my position better or to refute a claim that is made.
Upon doing so, I am able to further reinforce my position and gain an even deeper understanding than I had held previously. Even though some of these conversations can be a headache, building up my evidence base to present a stronger position makes these encounters ultimately worthwhile. For example, a user on Twitter recently tried to claim that Robert Koch was able to prove that the tuberculosis bacterium was pathogenic in humans.
This person made the argument that the fact that Koch was awarded with the Nobel Prize in 1905 was sufficient evidence proving that Koch had shown Mycobacterium tuberculosis was pathogenic in humans. The other reason given was that it was widely accepted as a fact by historians that Koch had provided said proof. To anyone looking at this logically, a majority agreeing on a statement does not necessarily make said statement true no matter how much it is repeated. In fact, this is a logical fallacy known as appealing to the common belief…
---
Murders in America increased 34% since before 'covid' pandemic | added January 28
Murders across the United States have surged since 2019, while robberies and motor vehicle thefts soared last year, a new study of crime trends published on Jan. 26 by the Council on Criminal Justice shows. The Council on Criminal Justice (CCJ), a nonpartisan organization, examined monthly crime rates for ten violent, property, and drug offenses in 35 U.S. cities in 2022.
It found that the number of murders in 2022 was 4 percent lower compared to a year earlier, with a decrease of 242 incidents across the 27 American cities that publically report monthly homicide data. However, the murder rate was still 34 percent higher than it was in 2019, before the start of the covid-19 pandemic. Additionally, the study notes that the total number of homicides was about half as high as it was during the historical peaks nationwide, which occurred in 1980 and 1991.
Of the 27 cities providing monthly reports on homicides, 14 saw a drop or no change in homicides last year, according to the study. Richmond, Virginia, saw homicide rates plummet 40 percent while Memphis, Tennessee, saw homicide rates decline by 18 percent, and Denver, Colorado saw those rates drop by 15 percent. New York, which is currently dealing with an influx of illegal aliens, saw just a 12 percent decline in the citywide homicide rate.
---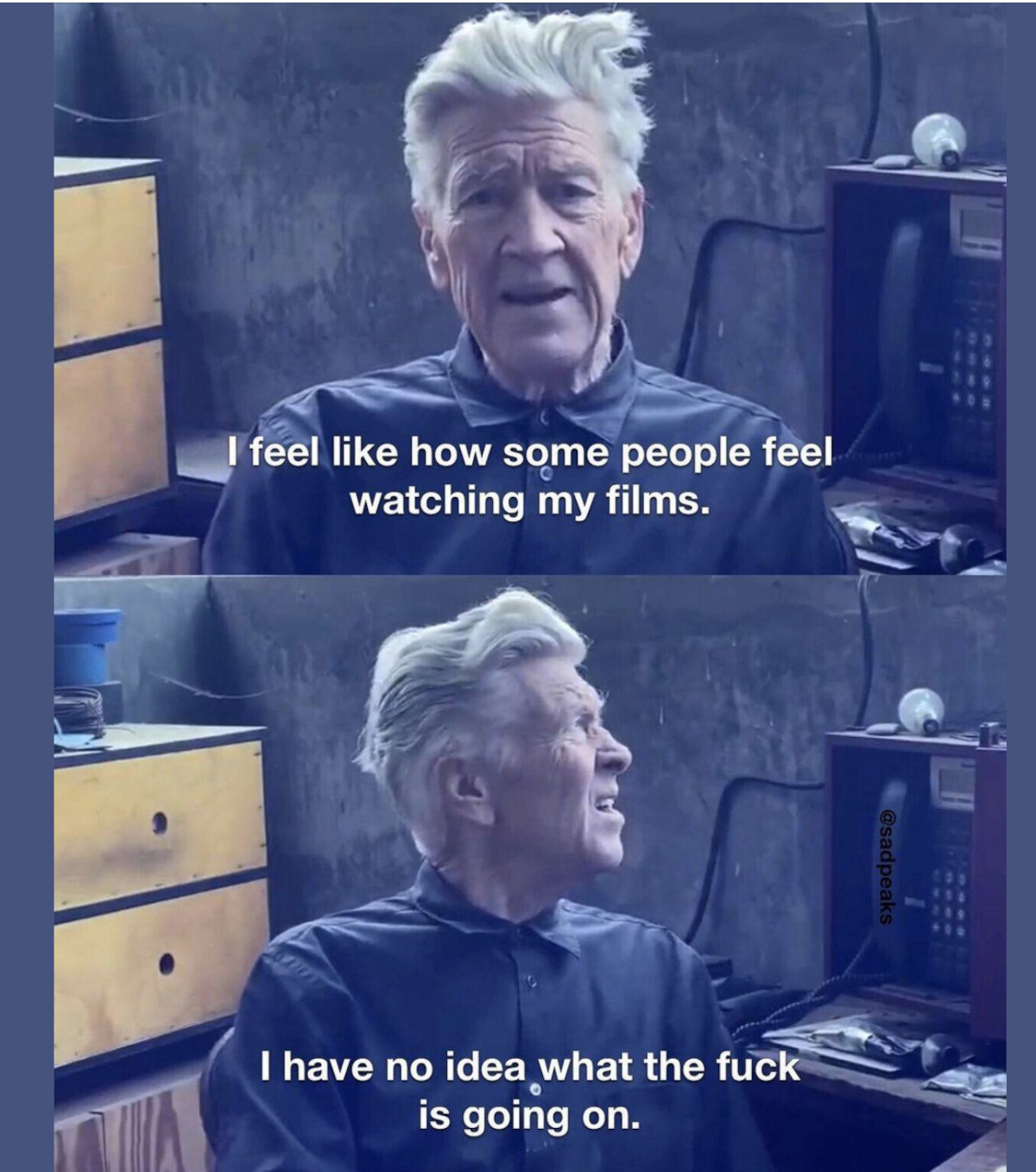 ---
FDA committee votes unanimously to make 'covid' shots interchangeable | added January 27
A committee of advisers to the Food and Drug Administration voted unanimously on a proposal to simplify the nation's strategy for vaccinating people against covid-19. The recommendation is that future covid-19 vaccines should be interchangeable: no matter whether you're getting your first dose or a booster, the vaccines would all have the same formulation targeting the same viral strain or strains, regardless of the manufacturer. The vote was unanimous: 21-0.
In addition, the committee considered (but didn't vote on) proposals to have an annual covid vaccination schedule, much like the U.S. has for the flu. If this happens, most people would be advised to get just one shot every fall with a new vaccine that's probably been re-jiggered to try to match whatever variant is predicted to be spreading each winter. This would mean Americans would no longer need to keep track of how many shots they've already gotten or when.
The idea behind the revamp is to make vaccination less complicated and confusing. The ultimate goal would be to get more people vaccinated. "Because of [the coronavirus'] rapid evolution we've needed to adjust our approach over time, and we're now in a reasonable place to reflect on the development of the covid-19 vaccines to date to see if we can simplify the approach to vaccination," said Dr. Peter Marks, FDA's top vaccine official, in remarks at the beginning of the all-day meeting.
---
Japan's government to drop mask recommendations and downgrade 'covid' classification | added January 27
Japan's government will drop its recommendation to wear masks indoors and downgrade its medical classification for covid-19, Prime Minister Fumio Kishida said Friday. The changes, effective from early May, will classify the disease on the same level as the flu, down from its current status on par with tuberculosis and SARS.
"As for masking, regardless of indoors and outdoors, the decision will be left up to individuals," Kishida told a televised government meeting. "We will take further steps towards 'life with corona' and make steady progress on returning to normality in homes, schools, workplaces, neighbourhoods and all facets of life." Masks are ubiquitous in public places and are commonly worn outdoors as well, despite the government having already said they are not necessary outside in uncrowded settings.
Even before the pandemic erupted in 2020, many people in Japan used masks when they had a cold or hayfever or to ward off illness in the winter. Polls by major media outlets have indicated that most people will continue wearing masks for public health purposes even if the government lifts its request. The change means that from May 8 — after Japan's "Golden Week" holiday period — covid-19 patients and their close contacts will no longer have to isolate.
---
United Kingdom will no longer offer 'covid' booster jabs to residents under 50 years-old | added January 27
Healthy British residents under 50 will no longer be able to get covid-19 boosters beginning next month, according to reports. The Daily Mail reported that officials are urging those under 50 to get one last shot before the program is laid to rest. This is the program's first scaling back, which started out with lockdowns and mandatory masks.
The Joint Committee on Vaccination and Immunization, or JCVI, said the transition continues to move away from a pandemic emergency response and toward pandemic recovery. The U.K. is expected to continue offering the first vaccine doses to anyone over the age of 16, but boosters are a different story. Once in effect, only people over the age of 50 will be able to get a booster, although people who are younger and immunosuppressed will qualify.
The Autumn covid boost program began in September 2022, and offered boosters to people over 50, residents and employees at nursing homes, and frontline workers. The shot was also offered to anyone from five to 49 who are a clinical risk, live with an immunosuppressed individual or considered caretakers. The U.K. will end its Autumn covid booster program on Feb. 12.
---
Texas Gov. Greg Abbott says he won't end 'covid' health disaster until legislators ban mandates | added January 27
Gov. Greg Abbott said Thursday that his pandemic-era public health disaster declaration, which has given him unprecedented powers for the past 1,049 days, would stay in place until state legislators pass laws banning covid-19-related restrictions on Texans and strengthening the state's power at the border.
Abbott's remarks to syndicated Texas conservative talk radio show host Chad Hasty on Thursday doubled down on his long-standing challenge to lawmakers to prohibit local governments from enacting mask and vaccine mandates "and other restrictions on freedom."
"I'm going to keep that in place until the legislators codify my executive orders that ban mask mandates, that ban forced vaccines and things like that," Abbott said. "I want to see that get passed." The Republican governor has been intensifying the pressure on legislators to codify those restrictions on cities and counties since banning the practice through an executive order.
---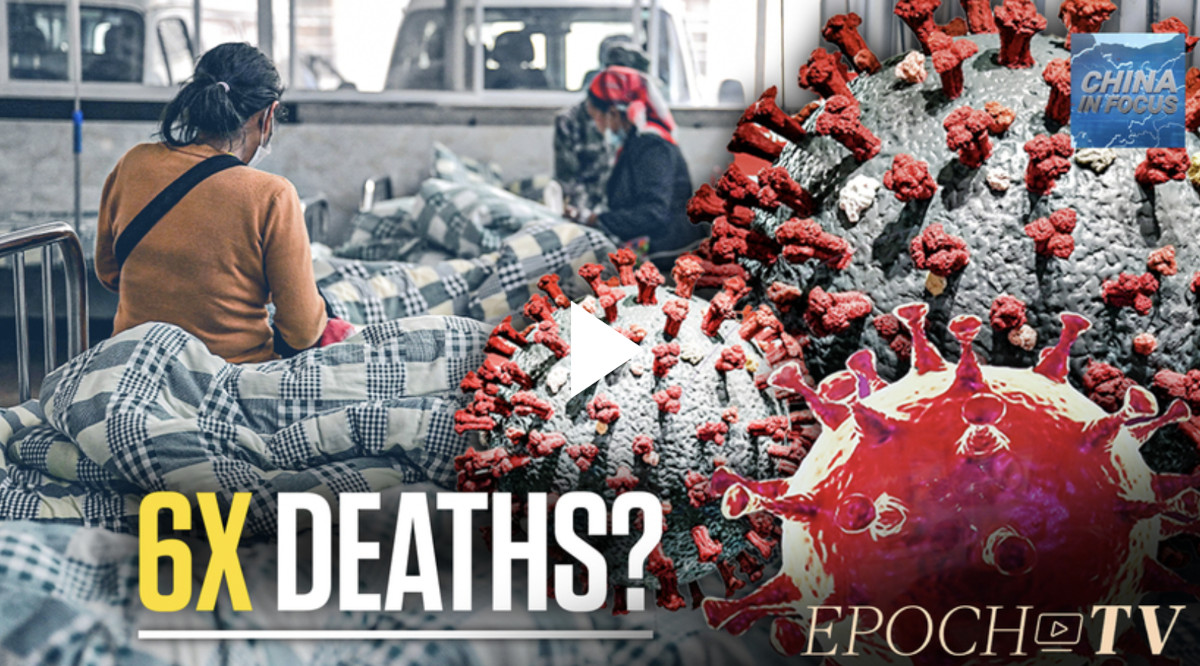 Nanjing China sees six fold increase in deaths, according to reports | added January 27
Did Chinese leader Xi Jinping's gamble pay off? Some Chinese officials are saying the covid-19 peak is coming down. But is that true? China just saw a massive spike in virus cases across the nation. And investigative reporting by NTD's sister media found some regions have seen numbers around six times higher than in last month. What's driving the discrepancies? And what do they mean for the rest of the world?
---
Uncovering the 'covid' fraud, part eight | added January 27
As April continued to roll right along, we discovered that we were fortunate to have Anthony Fauci leading the charge and explaining things to the frightened and confused public in a clear and concise manner. According to Fauci, "covid" was just a "bad flu," asymptomatic spread was not a concern, and masks were useless and unnecessary. Unfortunately, he was up against Anthony Fauci, who consistently presented conflicting and contradictory information.
According to Fauci, "covid" was 10 times more lethal than the flu, asymptomatic spread accounted for at least 50% of the infections, and masks were necessary and offered protection. We were sure lucky to have someone with clear signs of dissociative identity disorder leading the way during this "pandemic."
We also had to suffer through more stories relating to Fauci's partner-in-crime Bill Gates. It was clear from the outset that Mr. Gates had an agenda to finance and rush to the market many unproven drugs and vaccines to combat the "virus" he had "predicted" a few months prior. Remember, according to Mr. Gates, if we do vaccinations properly, we can effectively reduce the population. Why anyone was willing to listen to and trust someone who repeatedly discussed a depopulation agenda, had numerous conflicts of interest, and associated with creepy pedophile business partners is beyond me. Thus, I felt it was important to shine a spotlight on those very issues.
---
FDA responds to Americans' concerns over 'covid' vax claiming "shots are not associated with sudden deaths" | added Jan. 27
Everyday Americans, who had no record of medical issues, are suddenly dropping dead. Many people believe these sudden deaths are due to the covid vaccines. Morbidity and mortality rates in working-age Americans are on the rise. The Twitter thread in the below article provides information and examples of healthy individuals dropping dead and mortality and morbidity rates rising worldwide.
A concerned American shared an email with The Gateway Pundit that he sent to the FDA discussing his concerns with the covid Vaccine. Here is the letter:
Everyday, more and more stories of sudden death in heretofore healthy people are being reported. Strokes, heart attacks, hemorrhages, even in young children, athletes, otherwise known healthy adults.

The covid vaccine seems to be a common denominator. It is my understanding that the FDA was warned about the significant possibility of these events many many months ago (Steve Kirsch comes readily to mind, Dr. McCullough has also been active). Yet the FDA still approved primary vaccine series, boosters, and these even in infants and children. If it is established that the FDA approved (EUA) the vaccines, as safe and effective, and tens or hundreds of thousands of people subsequently die from effects of the vaccine, how will this ever have been justified approving the vaccine for demographics of people that statistically had very little to fear from covid?
---
Gene-coded protein decoys are being tested to battle 'covid' and other viruses | added January 27
As the fight against covid-19 wears on and the virus continues to mutate, vaccines and several monoclonal antibody drugs are losing some of their punch. That's added urgency to a strategy for preventing and treating the disease that, in theory, could stop all variants of SARS-CoV-2. The idea is to flood the body with proteins that mimic the angiotensin-converting enzyme 2 (ACE2) receptor, the cell-surface protein that SARS-CoV-2 uses to gain entry into cells.
These decoys would bind to the virus' spike protein, disarming it. The molecules might both protect people from getting infected and help covid-19 patients clear the virus from the body. One ACE2 decoy recently completed initial safety trials in humans, and trials of other decoy designs are expected to launch soon. A new preprint also shows that giving mice a gene coding for a decoy can provide long-term protection, a strategy that might help millions of immune-compromised patients who are unable to mount a robust immune response to vaccines.
Success against covid-19 might also boost efforts to develop decoys against other infectious diseases ranging from influenza to Ebola. "These [compounds] could be a game changer," says Erik Procko, a biochemist at Cyrus Biotechnology, a Seattle-based biotech company working to commercialize decoys to fight covid-19 and human cytomegalovirus.
---
'Covid' still holds a threat despite the pandemic coming to an end, according to officials | added January 27
Dr. Allison McGeer spent the first few days of 2020 hoping she was wrong. A microbiologist in Toronto, who famously survived a SARS infection in 2003, McGeer knew the strange, unexplained pneumonia spreading in China could explode into something much, much worse.
She said as much during a provincial meeting during the last week of January that year. "This is going to be awful," she recalled telling officials. "And in particular, long-term care is going to be catastrophic." Soon after, her son asked how long the crisis would last. McGeer's grim prediction: 18 months.
"And even that was a pretty substantial underestimate," she told CBC News recently. It's now been more than three years since SARS-CoV-2 began its march around the world, first as a virus totally foreign to humans, and later as an evolving pathogen capable of sneaking past our sharpened immune systems, infecting even those who've built up immunity from prior infections or vaccinations.
---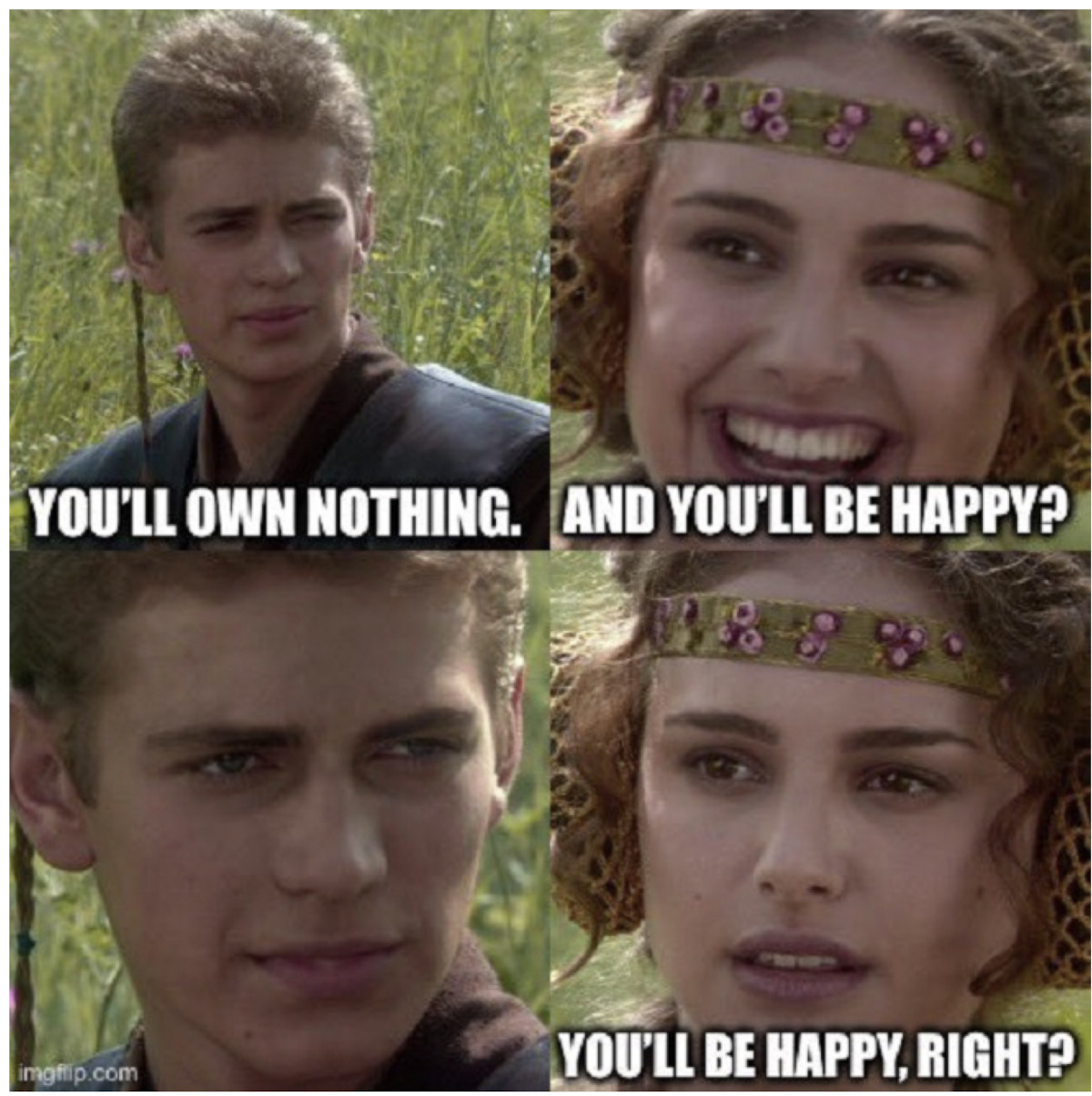 Life, Liberty and the Pursuit of happiness. Let's not forget these unalienable human rights… 
---

Why is RFK Jr. running from the missing virus problem? | added January 26
WHEN I HAD MY ONE opportunity to ask Robert F. Kennedy, Jr. one question at a fundraising event in Greenwich, CT on April 24, 2022, I chose to ask him about Christine Massey's work. Mr. Kennedy, the nephew of Pres. John F. Kennedy, heads Children's Health Defense (CHD), which presents itself as an organization providing the unvarnished, uncensored truth about scientific issues to the public.
A moment earlier, Mr. Kennedy had finished a 90-minute speech about how good he is at understanding the intersection of scientific and legal issues.
When I was given the mic during the Q & A, I said, "Christine Massey in Toronto has amassed 182 responses under various Freedom of Information Law requests from institutions, provincial state, and federal, national governments, which all say that no one has a sample of SARS CoV-2 taken from a human. Would you please comment on that?"
"I Should Have Just Shut Up"
In reply, Mr. Kennedy answered a different question than the one I asked.
"My inclination if there are people who say the viruses don't exist that there is no virus…I don't, you know, my inclination is that, um, that simply is not, you know, that's not true."
He added, "It could all be a big hoax, but to me, it all seems like, you know, viruses are real, and um so, look, I should have just shut up from the beginning and say I'm not gonna answer that question."
---
HIV vaccine found ineffective after four-decades long effort by Janssen Pharmaceuticals | added January 26
The four-decades long effort to create an HIV vaccine suffered a blow last week with news that Janssen Pharmaceuticals, a division of Johnson & Johnson, was discontinuing the only current late-stage clinical trial of a vaccine. Results showed it to be ineffective.
"I was disappointed in the outcome," says Mitchell Warren, executive director of AVAC, an organization that advocates for HIV prevention to end AIDS. "It was a setback in the search for a vaccine." So it's back to the drawing board with several early, small-scale clinical trials underway and more that might eventually enter the research pipeline.
Since 1982, when the U.S. Centers for Disease Control first named the syndrome "AIDS," there have been years of fear and death that gave way to startling scientific advancements in understanding and treating AIDS. But the holy grail has always been to find a vaccine that would prevent people from being infected with HIV.
---
Updated 'covid' boosters cut risk of person getting sick from 'covid' by half, according to new CDC studies | added Jan. 26
The updated covid-19 boosters are cutting the risk that a person will get sick from the coronavirus by about half, even against infections caused by the rapidly spreading XBB.1.5 subvariant. New studies, conducted by researchers at the US Centers for Disease Control and Prevention, are among the first looks at how the bivalent boosters have continued to work in the real world as the virus has evolved.
The data shows that the boosters are continuing to offer substantial protection against currently circulating variants. The near-real-time data was collected by the federally funded Increased Community Access To Testing program, which administers covid-19 tests through pharmacies. It includes results for adults receiving tests at participating pharmacies from December 1 to January 13.
Of nearly 30,000 test results included in the analysis, more than 13,000 (47%), were positive for covid-19. More people who tested negative had gotten an updated bivalent booster compared with those who tested positive. On average, people in the study who had not gotten a bivalent booster also had not had a dose of a covid-19 vaccine in more than a year. That's about the same as the national average, the study authors said. Their protection against illness was probably very minimal, they said.
---
NY Gov. Hochul says health care workers won't be rehired despite the overturning of 'covid' vax mandate | added Jan. 26
Editor's Note: Gov. Hochul is making this decision despite the fact that Pfizer CEO Janine Small admitted to European Union Parliament that vaccines were not tested to prevent transmission. The governor continues to base decisions that effect people's livelihoods on compliance with medical orthodoxy. — mmd
ALBANY, N.Y. (TND) — New York Governor Kathy Hochul is indicating that the overturning of the state's covid-19 vaccination mandate for health care workers will not allow any unvaccinated individuals to return to their roles. The state is in the midst of an ongoing health care staffing shortage, with one Capital Region hospital official calling the situation a "crisis." In several regions, emergency room patients have recently waited hours and even days for a bed.
New York's highest court struck down the state's covid-19 vaccine mandate for health care workers nearly two weeks ago, with one judge calling it "null and void." The mandate, which asked hospitals and nursing homes throughout the state to develop individual policies enforcing vaccinations, was implemented by then-Governor Andrew Cuomo in 2021. Hochul extended it the following year.
However, as state health facilities wait for guidance following the legal decision, Hochul appears to be standing firm on the pandemic-era requirement. It is estimated that New York lost nearly 34,000 health care workers due to the vaccination requirement. The departures are attributed to a mixture of terminations and resignations.
I think everybody who goes into a healthcare facility or nursing home should have the assurance, and their family members should know, that we have taken all the steps to protect the public's health," Hochul said. "And that includes making sure that those who come in contact with them at their time of most vulnerability, when they are sick or elderly, will not pass on the virus."
---
California judge blocks 'covid' misinformation and disinformation law | added January 26
A California judge on Wednesday halted the state's so-called covid-19 misinformation and disinformation law, which was challenged by doctors in two lawsuits, claiming it violates their constitutional rights.
In Hoeg v. Newsom, five doctors alleged that the state law, AB 2098, is unconstitutional under the First and Fourteenth Amendments of the U.S. Constitution. A separate related lawsuit, Hoang v. Bonta, makes similar allegations. Both lawsuits sought a preliminary injunction to prevent California from enforcing the law.
The five doctors, Tracy Hoeg, Ram Duriseti, Aaron Kheriaty, Pete Mazolewski, and Azadeh Khatibi, filed their lawsuit against Gov. Gavin Newson and other officials, including the president and members of the Medical Board of California. They argued the law prevents them from providing information to their patients that may contradict what the law permits or prohibits. They also alleged the law was used to intimidate and punish physicians who disagreed with prevailing views on covid-19.
---
Kazakhstan study unveils the need for gender-responsive 'covid' policies, according to WHO | added January 26
Globally, it is reported that women constitute up to 70% of the health-care workforce, providing an essential contribution to fencing the frontline of the covid-19 pandemic. Yet the pandemic has taken an enormous psychological and physical toll on frontline health-care workers due to prolonged working hours, isolation from their families, social stigma, direct and prolonged exposure to the virus, and many other factors.
Working under such extreme conditions has often exacerbated existing challenges within health systems, including gender inequality. Commencing in August 2020, a 1-year research project aimed to examine how gender identity affects the work and life aspects of female frontline health-care workers amid the covid-19 pandemic in Kazakhstan. The study revealed that women reported higher emotional exhaustion due to the double burden of household responsibilities and longer working hours per week, and that they experienced other social factors that impaired their quality of life.
Research objectives and methodology
The cross-sectional study was designed to understand how perceived safety, well-being and livelihood vary by gender and occupation among hospital health-care providers managing covid-19 patients in Kazakhstan. The study also assessed how the realities of the pandemic along with gender and occupational differences influenced the length of working hours, occupational safety (including the provision of personal protective equipment (PPE), training and availability of isolation facilities), work–life balance and the burden of unpaid care, self-reported covid-19 infection and recovery, emotional exhaustion, and exposure to workplace and domestic violence.
---
Mississippi doctor against 'covid' vax mandates runs for governor | added January 26
JACKSON, Miss. (AP) — A Mississippi doctor who leads a group of physicians opposed to covid-19 vaccine mandates has filed paperwork to challenge Mississippi Gov. Tate Reeves in the state's Republican primary.
Dr. John Witcher is the only Republican other than Reeves who has entered the gubernatorial primary so far. He's best known for founding Mississippi Against Mandates, a group of doctors opposed to requiring covid-19 vaccines. Witcher has said he was fired from a Mississippi hospital in 2021 after switching patients' covid-19 medication to ivermectin, an anti-parasite drug that is not authorized by the FDA for use against the novel coronavirus and which research shows doesn't work.
A representative for Baptist Memorial Hospital in Yazoo City told the Biloxi Sun Herald that Witcher practiced at the facility as an independent physician and was never an employee. According to a Mississippi State Board of Medical Licensure document, the doctor was suspended in 2010 from practicing medicine at another Mississippi hospital after a regulatory commission found he was "an immediate threat to the public by reason of alcohol or other substance abuse."
---
Researchers get antibody to rodent brains via intranasal delivery | added January 26
Researchers have generated more preclinical evidence that intranasal delivery can get antibodies to the brain, presenting data that suggest the administration route can achieve concentrations close to those provided by invasive intrathecal infusions.
Antibodies against targets in the central nervous system, notably the Alzheimer's disease drugs Aduhelm and Leqembi, are now on the market, but delivery remains a challenge. Given systemically, only a small percentage of the administered antibody gets to its target. Intrathecal infusions bypass the blood-brain barrier and thereby get more of the antibody to the target, but they are invasive.
The search for a noninvasive delivery method suitable for repeat dosing in large indications has led researchers to assess intranasal administration. Through the work, scientists have shown that the nose offers a potential alternative route to the brain. Writing in PNAS, a team from the University of Zurich describes work to add to the evidence on the route of delivery. The paper discusses intranasal delivery of a mouse monoclonal antibody against Nogo-A, a membrane protein that restricts neuronal plasticity and has therefore been identified as a target for stroke therapy.
---
Scientists weigh options for how to deal with future 'covid' vaccine regimes | added January 26
Just over 2 years ago, the first covid-19 vaccines arrived—and a roller coaster ride of hope and science began. It soon became clear that although the vaccines protected against severe disease, their ability to fend off infection was limited and faded fast. Meanwhile, SARS-CoV-2 began to evolve rapidly to elude immunity. By now, many people have had four or five vaccine doses, including an updated booster tailored to omicron strains that was introduced last fall.
Now, regulators and scientists are debating the near-term future. How often will we need booster doses and who should receive them? Should vaccines continue to be updated as new omicron subvariants—or entirely new variants—emerge? Are people who have had covid-19 along with multiple vaccine doses better protected, and for how long?
On Thursday, an advisory committee to the U.S. Food and Drug Administration (FDA) will consider some of these questions and provide guidance for the agency's vaccine strategy this year. One focus of discussion will be whether to transition to a simpler strategy also used for influenza: a once-yearly shot of an updated vaccine offered in the fall. In advance of the meeting, Science spoke to scientists about where we stand and how to move forward.
---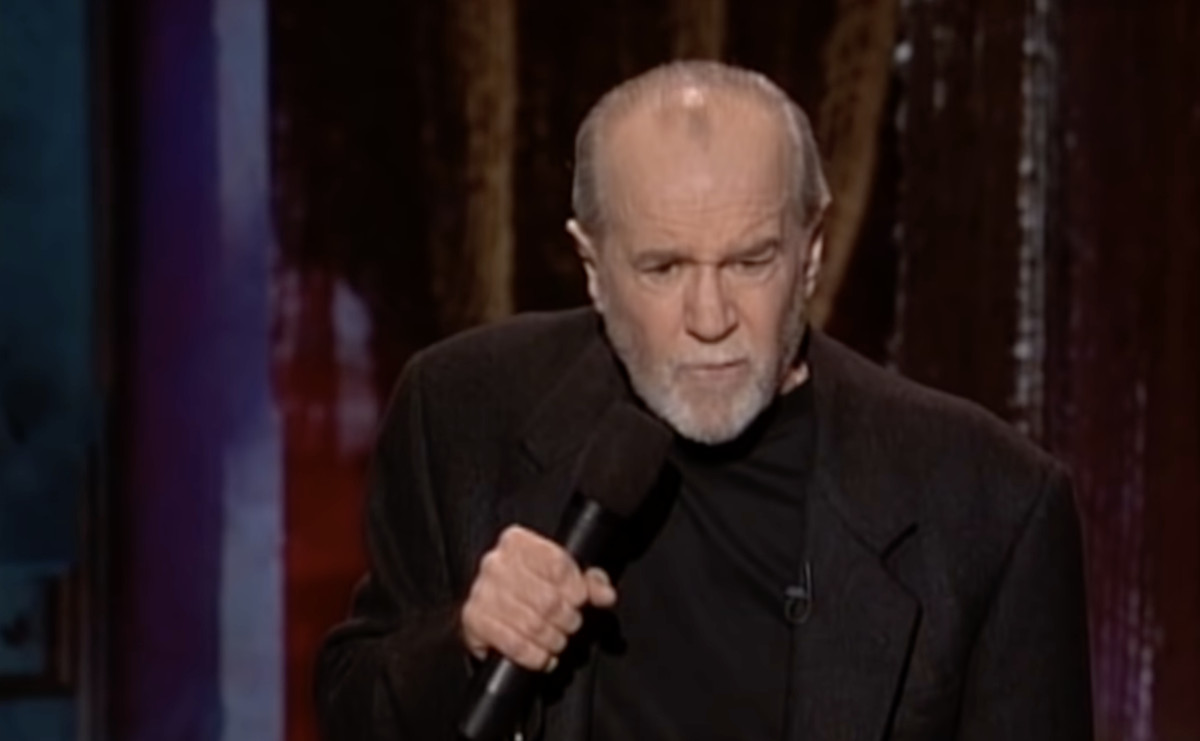 Three categories of brainwashing | added January 26
George Carlin takes on food advertising, the fear of germs, and language manipulation which, strange enough, explains exactly where we are in this day and age of deception.
---
Concerns surface over rapid 'covid' test efficacy | added Jan. 25
We've all heard the anecdotes: Your friend's spouse or child gets covid-19 — a known exposure to the virus, all the hallmark symptoms, a positive test, no question about it. Then your friend starts to feel crummy, so they do a quick swab, but their test result is negative. What gives?
Experts say that rapid home tests are still a helpful tool for stopping the spread of covid-19, but they're not foolproof. Here are a few explanations for why you might get a false negative result — and how to increase your chances of accuracy next time.
You're testing too early
The most likely reason a rapid test would produce a false negative is that there isn't enough virus circulating in your body. The tests require a lot of virus to be present to turn positive, much more than PCR tests do. When people test early — right after an exposure, or with the first tickle in the throat — viral load tends to be low. "The tests just aren't very sensitive," said Dr. Sheldon Campbell, a professor of laboratory medicine at Yale School of Medicine. "It's an inherent limitation of this kind of test."
---
American Heart Association reports biggest jump in cardiovascular-related deaths | added January 25
During the first year of the covid-19 pandemic, the number of people dying from cardiovascular disease (CVD) in the U.S. escalated from 874,613 CVD-related deaths recorded in 2019 to 928,741 in 2020. The rise in the number of CVD deaths in 2020 represents the largest single-year increase since 2015 and topped the previous high of 910,000 recorded in 2003, according to the latest available data from the Heart Disease and Stroke Statistics — 2023 Update of the American Heart Association, a global force for healthier lives for all, and published today in the Association's flagship, peer-reviewed journal Circulation.
"While the total number of CVD-related deaths increased from 2019 to 2020, what may be even more telling is that our age-adjusted mortality rate increased for the first time in many years and by a fairly substantial 4.6%," said the volunteer chair of the Statistical Update writing group Connie W. Tsao, M.D., M.P.H., FAHA, an assistant professor of medicine at Harvard Medical School and attending staff cardiologist at Beth Israel Deaconess Medical Center in Boston.
"The age-adjusted mortality rate takes into consideration that the total population may have more older adults from one year to another, in which case you might expect higher rates of death among older people. So even though our total number of deaths have been slowly increasing over the past decade, we have seen a decline each year in our age-adjusted rates – until 2020. I think that is very indicative of what has been going on within our country – and the world – in light of people of all ages being impacted by the covid-19 pandemic, especially before vaccines were available to slow the spread."
---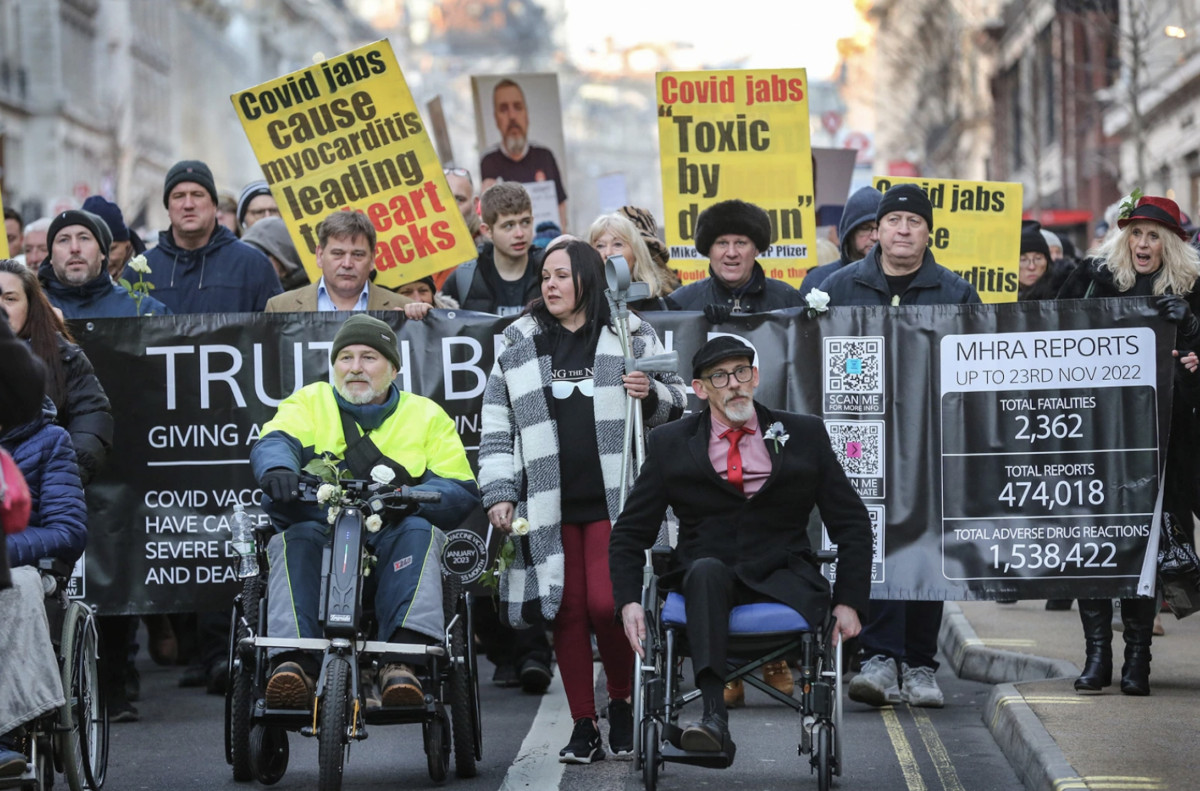 "Truth Be Told" protest breaks out in London over 'covid' shot adverse reactions | added January 25
On Monday, Fox News host Dan Bongino opened his daily podcast on a topic that seemed like old news: covid-19 vaccines. He brought them up after first complaining that fellow conservatives had gotten "bogged down" in the story about classified documents seized from President Biden's Delaware home and former Washington, D.C., office, "because the left are absolute experts at misdirection," he said.
Instead, Bongino wanted to focus on what he sees as a growing sense of distrust among those who had received vaccines and boosters. "I'm sensing an enormous cultural shift here, folks," he said, arguing that even Democrats were having second thoughts. The centerpiece of the segment was a clip from the podcast of Dilbert creator Scott Adams, in which the cartoonist expressed regret over his decision to get vaccinated. "I'm going to tell you that the anti-vaxxers appear to be right," he said.
Elon Musk had replied on Friday to Adams' statement on Twitter, noting that he felt like he "was dying" for days after his own second booster shot and adding: "Hopefully, no permanent damage, but I dunno." He also alleged that a cousin of his had to be hospitalized for heart inflammation because of the vaccine. Bongino — who is also vaccinated but has been permanently suspended by YouTube for trying to evade a suspension he received for covid misinformation — said on his Monday show that he hoped comments like Adams' would make people more "skeptical of government" in the future.
---
DOD awarded $3 million dollar grant to EcoHealth Alliance to "reduce the threat of viral spillover" | added January 25
The Department of Defense (DOD) in December awarded a $3 million grant to EcoHealth Alliance Inc, the nonprofit organization that for years prior to the covid-19 pandemic funneled money to the Wuhan Institute of Virology in China. The DOD awarded the approximately $2,987,827.07 grant to EcoHealth beginning Dec. 12 for the purpose of "reducing the threat of viral spillover from wildlife in the Philippines," according to USASpending.gov, a database of spending by the federal government. The grant will expire in December 2025, the records show.
According to records, the grant was awarded as part of a Defense Threat Reduction Agency (DTRA) program that aims to "support and stimulate basic, applied and advanced research at educational or research institutions, non-profit organizations, and commercial firms, which support the advancement of fundamental knowledge and understanding of the sciences with an emphasis on exploring new and innovative research for combating or countering Weapons of Mass Destruction (WMD)."
DTRA has spent from $100,000 per year to $1,000,000 per year over a 5-year period on such research, according to the System for Award Management (SAM). EcoHealth Alliance describes itself as a "global environmental health nonprofit organization dedicated to protecting wildlife and public health from the emergence of disease," on its official website. However, the New York-based nonprofit has come under scrutiny from Republican lawmakers and experts after documents released in 2021 detailed its work using federal money to fund research into bat coronaviruses at the Chinese lab.
---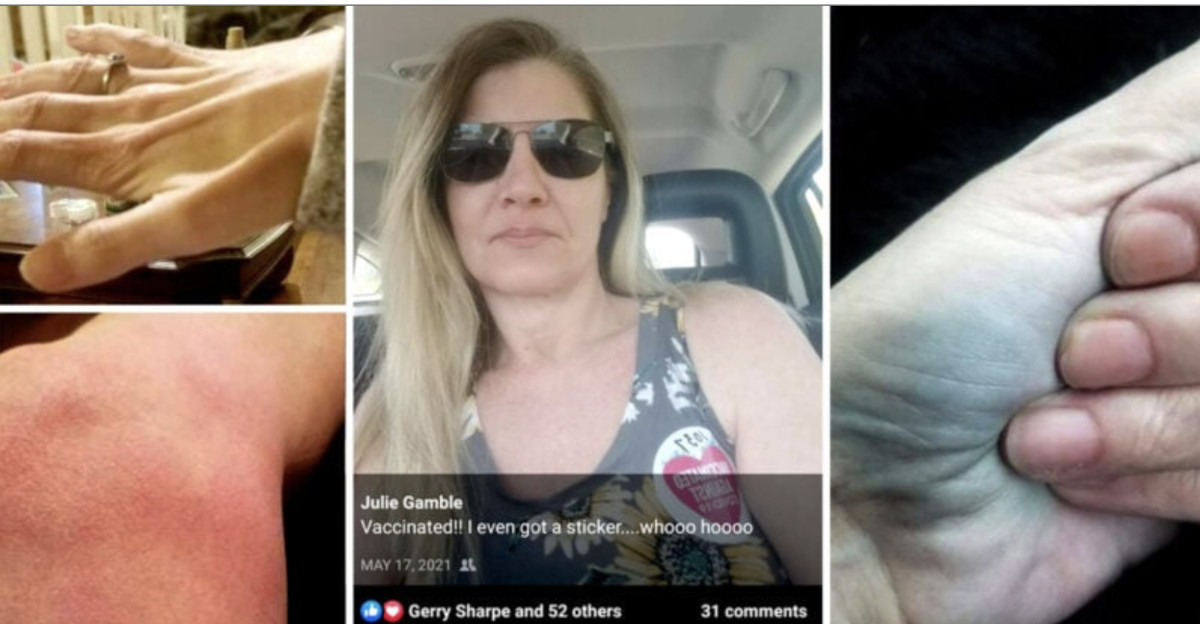 Fifty-three year-old woman details aftermath of debilitating 'covid' vax injuries | added January 25
Julie Gamble had a fulfilling life: a stable career, the freedom to travel, and three children and one grandbaby to cherish. But that life was disrupted in the spring and summer of 2021 when Gamble developed severe adverse reactions after getting the two-shot covid-19 vaccine primary series — which resulted in her losing her job.
Gamble, now 53, spoke to The Defender about the vaccine injuries she sustained, the symptoms and challenges she is still experiencing, the ongoing difficulties finding doctors willing to treat her and classify her symptoms as vaccine-related, and the supportive role online groups for vaccine-injured individuals have had in her life. The Defender reviewed documentation and photographic evidence verifying Gamble's claims prior to publishing her story.
'I felt really, really tired … anesthetic tired'. Gamble, who lives in Ontario, Canada, received the first dose of the Pfizer-BioNTech covid-19 vaccine on May 17, 2021. For the second dose, she received the Moderna vaccine on July 18, 2021. Her symptoms appeared almost immediately after the first dose, she said: "I came home and I was really, really tired. It felt like an anesthetic tired, it didn't feel like a 'regular' tired.
---
San Diego City Council votes to end 'covid' emergency declaration and city employee vax mandates | added Jan. 25
SAN DIEGO (KUSI) – The San Diego City Council today voted to end the city's covid-19 emergency declaration and a city employee vaccine mandate at the end of February. Mayor Todd Gloria, City Attorney Mara Elliott and City Councilwoman Marni von Wilpert on Monday released a joint statement proposing to end the emergency declaration — which had been in effect since March 17, 2020, under then-Mayor Kevin Faulconer's administration.
Since that date, it has been renewed and extended multiple times by the San Diego City Council. "Consistent with the State of California's decision to lift the covid-19 state of emergency effective Feb. 28, 2023, the city of San Diego will look to take similar action as "As part of this action, we will also sunset our vaccine mandate for city employees due to a decrease in covid-19 positive cases and hospitalizations, and 91% of city employees having been vaccinated.
"We find ourselves in this improved state because, by and large, San Diegans did their part in the fight against the pandemic by getting vaccinated and following public health guidance," the statement added. On Nov. 29, 2021, the City Council adopted the mandatory covid-19 vaccination policy, which required current and newly hired or appointed city employees, elected officials, board members and volunteers to be fully vaccinated against covid-19.
---
AstraZeneca secures funding to advance delivery of nucleic acids to targeted tissues | added January 25
A consortium featuring AstraZeneca has secured funding to advance the delivery of nucleic acids, teeing the collaborators up to create new methods for getting oligonucleotide therapies to target tissues. Nucleic-acid-based therapies have begun to prove themselves in recent years as products such as mRNA vaccines against covid-19 and RNAi and antisense oligonucleotide rare disease treatments have posted positive clinical data and come to market.
However, there remains a need for technologies capable of getting the molecules to specific organs and tissues including the brain, heart and muscle. The 8 million pound sterling ($10 million) funding award is part of a push to address the delivery challenges. Bodies in the U.K. awarded the money to a consortium led by Matthew Wood, Ph.D., a professor of neuroscience at the University of Oxford, via the Nucleic Acid Therapies Delivery Research Challenge.
Wood is leading a consortium that brings together academic and industry experts. On the industry side, AstraZeneca is joined by Silence Therapeutics and Ionis Pharmaceuticals. The drug developers will work with scientists at the University of Oxford and other academic centers including the University of Cambridge, University College London and the University of Massachusetts Chan Medical School on the problem.
---
Bristol study claims triple 'covid' boosted vulnerable people have increased antibodies | added January 25
Editor's Note: Antibodies created by the body are indications of proteins made by the immune system to counteract an antigen. The presence of increased antibodies is what happens when the immune system is again assaulted with alleged viruses.  What about the long-term effects of these increased antibodies in the body? We are facing a pandemic of auto-immune disease or hyper-active immune systems that the medical orthodoxy seems to blatantly ignore. — mmd
Vulnerable people who have had a third coronavirus vaccine, or booster, have a significant increase in antibodies and protection against the virus, according to research. It found the third jab means they can be just as protected against the disease as people who are healthy.
It is hoped this will give renewed confidence to those who shielded during the pandemic if they leave the house. Blood samples from more than 9,000 people were tested. The booster was found to have given a tenfold increase in antibodies compared to the first two vaccines. The national study involved Bristol's Children of the 90s, which has followed a cohort of thousands of people who were born in the city throughout their lives.
Principal Investigator of Children of the 90s and joint senior author, Professor Nic Timpson, said: "By responding to our antibody tests over the course of the pandemic, Children of the 90s participants have provided insight into the response to covid-19 and the impact of the vaccination. "It was fascinating to observe the dynamics of immune response and of course is reassuring to see how effective the booster jabs are."
---
GOP organizes subcommittees to investigate "weaponization of the federal government" and 'covid' origins | added January 25
House Speaker Kevin McCarthy (R-Calif.) has released the names of the Republicans who will serve on a pair of subcommittees as part of the GOP's promise to launch investigations into the Biden administration. McCarthy in a tweet Tuesday announced the GOP membership of two select subcommittees on the "Weaponization of the Federal Government" and the origins of the covid-19 pandemic.
The House voted along party lines to establish the weaponization committee earlier this month to probe ongoing investigations from the Department of Justice. The subcommittee was part of a list of demands that hard-line GOP House members had for McCarthy to win their support to become Speaker.
McCarthy later promised to create both the weaponization and covid-19 subcommittees a couple of days ahead of the Speaker vote. Republicans have described the weaponization subcommittee as "Church-style," referring to a Senate select committee led by former Sen. Frank Church (D-Idaho) that looked into intelligence agencies. McCarthy said in a letter to his Republican colleagues that the subcommittee will expose the "weaponization of government against our citizenry, writ large."
---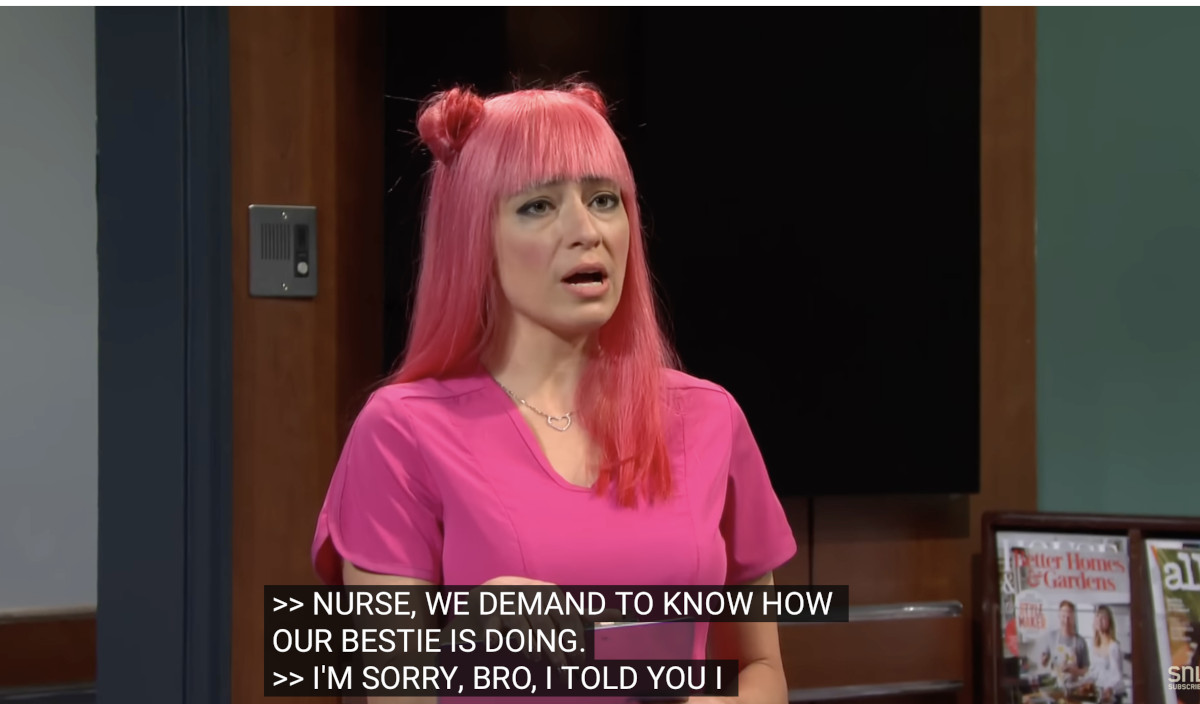 Gen Z hospitals | added January 25
A friend group (Kate McKinnon, Mikey Day, Heidi Gardner, Ego Nwodim, Bowen Yang) tensely waits for updates on an injured patient and pretend "not to hear it."
---

Aluminum, vaccines and detox | added January 24
Editor's Note: Anthony William of Medical Medium has a great heavy metal detox smoothie that works to safely excrete metals out the body. — mmd
Many adults and children have been subjected to aluminium poisoning. While this can happen from environmental sources inadvertently, millions have been injected with vaccines laced with aluminium under the euphemism 'adjuvant'.
In this video, I will explain why doctors are not taught about chronic aluminium toxicity and expose the cover stories that are used to justify injecting the biological toxin into the population.
However, it is not all bad news! It is never too late to use a secret and simple way to flush the aluminium from your system.
---
CDC admits possible safety issue with Pfizer's updated 'covid' booster shot | added January 24
WASHINGTON (TND) — The Centers for Disease Control and Prevention identified a possible safety issue with Pfizer's updated covid-19 vaccine but is still advising people to get boosted. Senior fellow at the Cato Institute Dr. Jeffrey Singer joined The National Desk's Scott Thuman Monday morning to discuss the immunizations.
The CDC and the FDA on Friday said they plan to investigate a preliminary safety signal of a possible increase in a certain kind of stroke in people 65 and older who recently got one of the updated Pfizer boosters. They reported that they had a preliminary safety signal which means it's some kind of a possibility that it might cause what they call an ischemic stroke," Singer said. "It's very preliminary and in fact they haven't seen this in a European CDC so we don't know that this is really a fact yet.
They're looking into it." The CDC is still recommending people get boosted even if there is a potential health risk, but some are wondering if the pros outweigh the cons. "I agree with a lot of critics about this," Singer said. "The CDC and the FDA approved this vaccine without even convening the FDA vaccine advisory panel like they usually do. It was only tested on eight mice. Basically everybody who's getting the booster right now is part of the clinical trial because there was no clinical trial."
---
F.D.A to propose a single annual dose of 'covid' shot every fall | added January 24
Americans may be offered a single dose of a covid vaccine each fall, much as they are given flu shots, the Food and Drug Administration announced on Monday. To simplify the makeup and timing of the shots, the agency also is proposing to retire the original vaccines and to offer only bivalent doses for primary and booster shots, according to briefing documents published on Monday.
The proposal took some scientists by surprise, including a few of the F.D.A.'s own advisers. They are scheduled to meet on Thursday to discuss the country's vaccine strategy, including which doses should be offered and on what schedule.
"I'm choosing to believe that they are open to advice, and that they haven't already made up their minds as to exactly what they're going to do," Dr. Paul Offit, one of the advisers and director of the Vaccine Education Center at Children's Hospital of Philadelphia, said of F.D.A. officials. There was little research to support the suggested plan, some advisers said.
---
CUNY mandates students to be fully vaxed against 'covid' for spring semester | added January 24
CUNY students, faculty, and staff must be fully vaccinated against covid-19 to attend spring classes, although they do not have to show that they have got booster shots, CUNY officials recently announced.
The updated covid-19 policy will permit attendance for individuals who are fully vaccinated, which CUNY defines as having the second dose of Moderna or Pfizer, or the single dose of Johnson & Johnson. Students and faculty with medical and religious exemptions are also permitted to attend. Booster shots are encouraged, but not required for classes or the residence halls.
Athletes are also not required to have their booster shots, but must be fully vaccinated, unless they have a medical or religious exemption. Masks are not required on campus, including on unvaccinated people, according to CUNY policy. CUNY's visitor policy was updated so that visitors no longer need to show proof of vaccination or a negative covid-19 test, according to CCNY's FAQ page.
---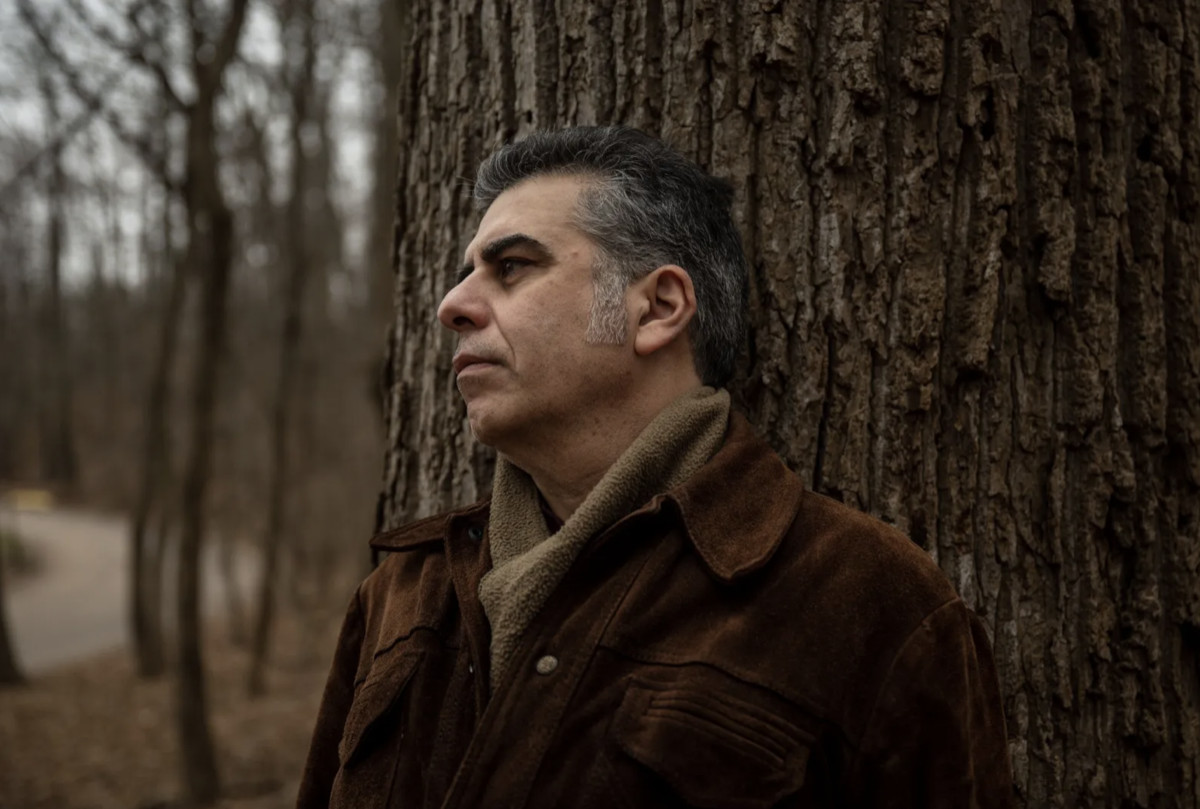 Some fired unvaxed NYC workers win jobs back after year of struggling to make ends meet | added January 24
To support his family after losing his city government job in December 2021 for declining to get a covid-19 vaccine, Frank Schimenti reluctantly sold the van that he had bought five years earlier to transport his son, Giovanni.
The teenager, who had multiple disabilities, was in and out of the hospital throughout 2020 — during the height of the covid-19 pandemic in New York City — and passed away that December at the age of 17 from issues unrelated to the virus. Schimenti, an assistant chief plan examiner and project advocate for the city's Department of Buildings, worked for the agency for 22 years, including remotely from home for 18 months during the pandemic — the same stretch when Giovanni spent months at a time at a local Staten Island hospital.
A year after Giovanni's death, in December 2021, the Department of Buildings put Schimenti on unpaid leave. He was terminated two months later. Schimenti had requested and been denied a religious exemption to the city government's requirement that all employees get vaccinated against covid, with two shots of Pfizer or Moderna, or the equivalent. Since former Mayor Bill de Blasio first instituted the mandate in October 2021, over 12,000 workers have sought religious or medical exemptions.
---
CDC health officials apologize to source of false 'covid' child death data for spreading misinformation, but not to the public | added January 24
U.S. health officials who spread inflated covid-19 child death data in public meetings apologized to the source of the false data but not to the public, newly obtained emails show. Drs. Katherine Fleming-Dutra and Sara Oliver, with the U.S. Centers for Disease Control and Prevention (CDC), offered the false data in 2022 while U.S. officials weighed granting emergency authorization to covid-19 vaccines for children as young as 6 months.
The study they cited for the data was published ahead of peer review by a group comprised primarily of British authors. The study was corrected after the public meetings. Emails obtained by The Epoch Times showed that Fleming-Dutra and Oliver were alerted that they had spread misinformation. Neither the officials nor the CDC have informed the public of the false information.
Newly obtained emails showed the officials apologized to Seth Flaxman, one of the study's authors, and even offered to see whether the study could be published in the CDC's quasi-journal. "I feel … that we owe you an apology," Oliver wrote to Flaxman on June 27, about 10 days after she and Fleming-Dutra falsely said there had been at least 1,433 deaths primarily attributed to covid-19 in America among those 19 and younger. "We draw the attention of a variety of individuals with the ACIP meetings, and apologize that you got caught in it this time."
---
Democracy vs. Constitutional Republic by NYC attorney Bobbie Anne Cox | added January 24
In our society today, where everything from top to bottom, and front to back is politicized beyond belief, there is an astonishing amount of criticism and judgement that takes place before a person even opens their mouth. If I am wearing my favorite "USA" cap, I'm automatically labeled a patriot, and of course today that is a nasty word because patriots are not those who cherish our Constitution.
No! Patriots are all right-wing crazy people… aren't they? (Sigh). Here in New York, things are so politicized that even something as mundane as the color of the sweater you threw on as you ran out the door to go to your child's school event could trigger some to think, or worse yet to say, "How could she possibly wear that color sweater to a school function!?" (Heavier sigh).
What's equally as disheartening is that there has been a very clear shift (read "re-defining) of the actual meaning of words. Thanks in great part to the mainstream media (the alphabet criminals as some people call CNN, NBC, MSNBC, ABC etc.), there has been a re-working of the English language to suit their needs and promote their propaganda. I call it "word salad". Example, there are no more "master bedrooms" in New York homes. Now they are referred to by the woke realtors as "primary bedrooms". And don't call yourself a "new mother" if you just gave birth in NYC – no, no, you are a "lactating person".
---
Unvaxed and fired U.S. service members are now being forced to pay back their original recruitment bonuses | added Jan. 24
U.S. service members who were fired for refusing to comply with the Pentagon's covid-19 vaccine mandate are now being forced to pay back their original recruitment bonuses, which they tell Fox News Digital is a "kick in the face" after years of dedicating their lives to protecting the country.
One former Army soldier who was fired for refusing to get the covid-19 vaccine last May told Fox News Digital that he would have to pay back his original signing bonus upon his termination from the military because he did not complete the commitment in his contract.
The soldier had signed a contract with the Army for six years and received a $7,000 bonus. However, because he fell short of the six years, the military notified him that he owed the government a prorated amount of slightly over $4,000. In order to pay it back, he ended up having to "sell" 60 of his unused vacation days to cover the amount owed. He said that effects on his mental health have been extremely negative because the way he was treated by the military was a "final kick in the face."
---
German singer Jürgen Drews' faces "incurable nerve disease"; Italian lawmaker Marco Richetti collapses in the Chamber; tennis star Ons Jabeur couldn't breathe | added January 24
Lord of the Dance and Riverdance star Michael Flatley is home recovering from surgery after a cancer diagnosis, his team announced Wednesday. "Dear friends, we have something personal to share, Michael Flatley has been diagnosed with an aggressive form of cancer," the Instagram statement read, alongside a black and white photo of Flatley standing on a beach looking out to the ocean. "He has undergone surgery and is in the care of an excellent team of doctors," the post continued. "No further comments will be made at this time. We ask only for your prayers and well wishes. Thank you. Teamlord." The Irish dancer, 64, received a number of well wishes from followers in the comments.
This Saturday afternoon, the football team of the Garonne-Gascogne was playing against the Young Espoirs Montalbanais in Saint-Sardos. The match took place as normal when one of the players of Montauban collapses on the ground. It's a little before 4 p.m. The 17-year-old went into cardiac arrest. Luckily among the spectators that day, a couple knows how to provide first aid. Very quickly, they intervene and give the teenager a cardiac massage and also use a defibrillator. When the firefighters arrive on the spot, the heart of the young man is gone again, but he is however still unconscious. The young boy is transported, by road, in absolute urgency to Rangueil hospital. According to the gendarmes, the young man had no medical history. The match did not resume after the tragedy.
---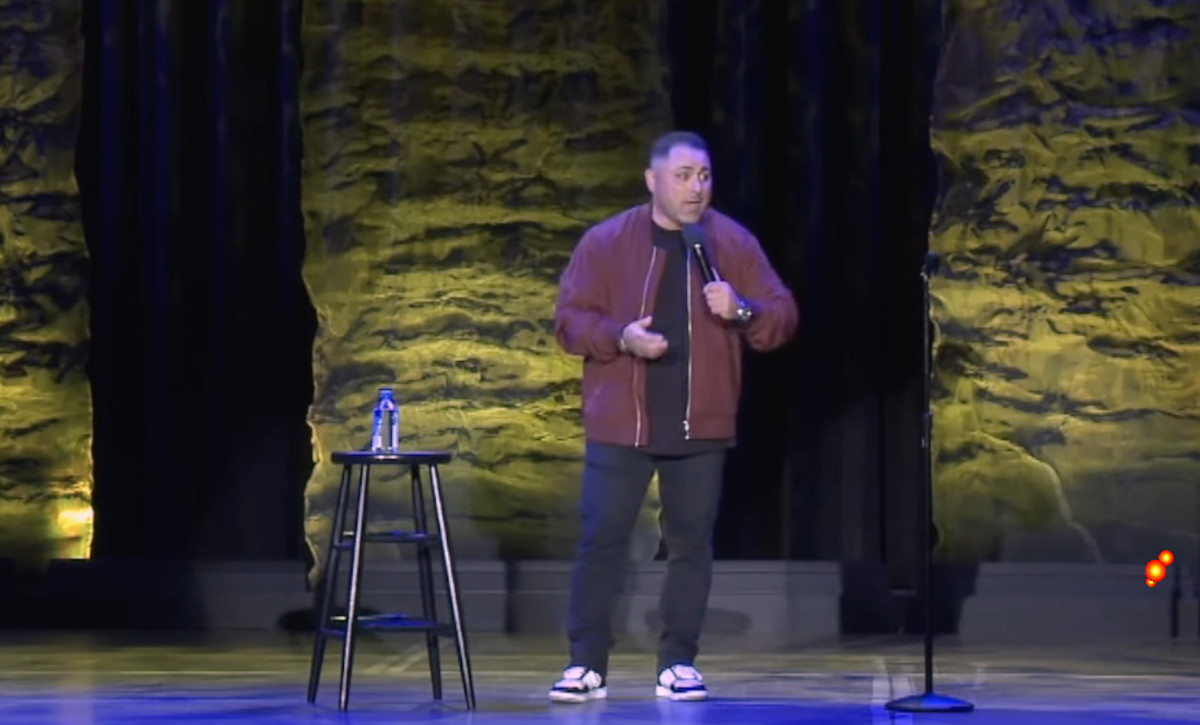 Italians down south | added January 24
In many ways we are not the same and that's okay…
---
Made for Hulu: Open letter to Jay Couey | added January 23
Dear Jay:
Thanks for a fun conversation on the program Friday — it's inspiring many others.
Here is the Planet Waves FM edition where you appear, on our home page. Here it is on Substack, with an article. The video is linked from the top of both pages.
Don't forget to send the papers you promised. I also have two extra resources to recommend, one short, one long. This email was not supposed to be one of them…but I'm on a roll.
The short resource, in audio, is my Closing Arguments Part 2, on the new program's page, which also sums up Part 1 better than I did the first time. This recording is the fifth player down — with January 20 on it.
Second is my chronology. I am the daykeeper of this mess (appropriate for an astrologer); we account for every single day (to the present). This document is a primary-source enhanced version of our daily news tracking effort, initially started for the purpose of drilling into the claimed SARS-CoV-2 sequencing process along the way to understanding the amplicon/primer source in the PCR design.
Sunday is day 1,057 for us working on this thrilling scoop of a lifetime.
Taking the Long Way to Figuring out the Missing Virus Problem
We held the possibility of a virus open for a year, with one exception drilling into every available angle and shred of evidence, before we had to accept that the concept had fallen apart. (I only knew of Christine Massey by way of rumor. Her findings of negative FOIAs from every government seemed impossible, because I knew what that would imply. The notion that there might not actually be a virus didn't occur to me until around November 2020.)
---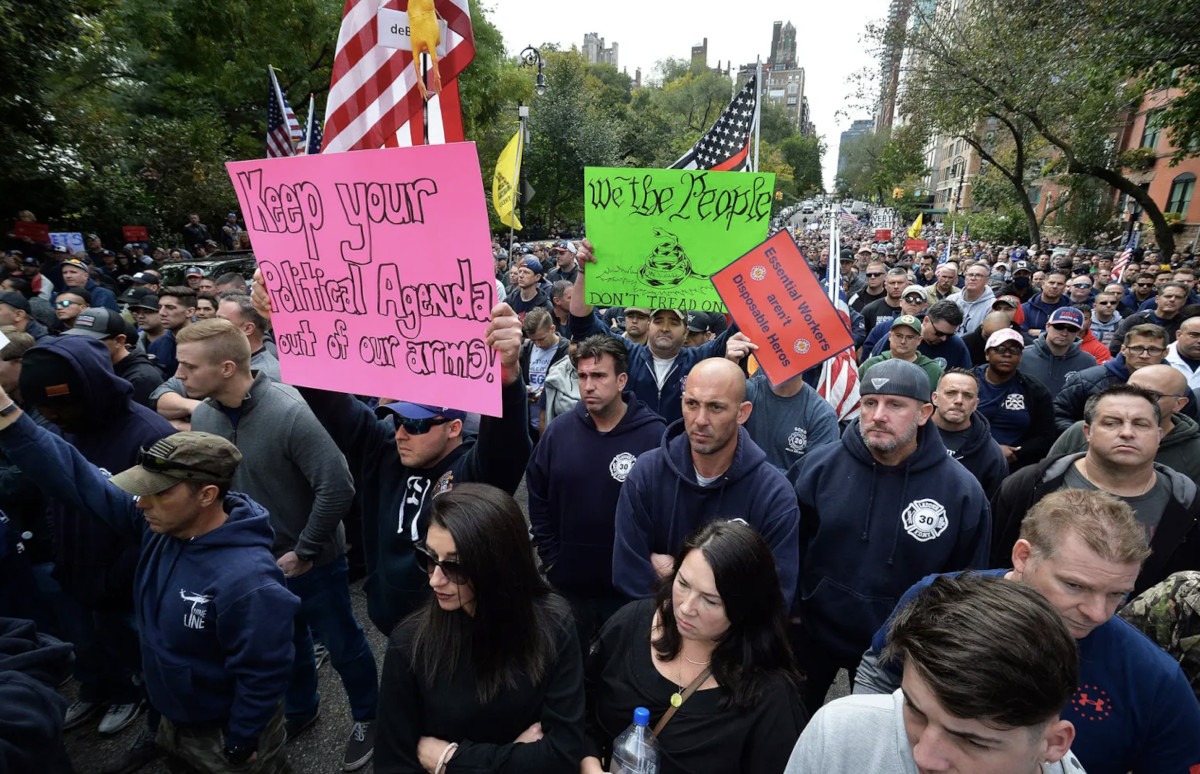 Dozens of fired NYC workers file $250 million dollar lawsuit over 'covid' injection mandates | added January 23
Dozens of New York City employees who lost their jobs for not complying with the covid-19 vaccine mandate have filed a $250 million lawsuit seeking to end the rule as the pandemic is winding down, new court papers show.
The group of 72 former employees are asking a judge to overturn the mandate given that politicians, including President Biden, Gov. Kathy Hochul, Sen. Chuck Schumer, have "all declared the pandemic is over," according to a Bronx Supreme Court lawsuit from Thursday. Many of the fired employees — from the NYPD, FDNY, Department of Education, Department of Health and other agencies –worked for the city for over 20 years, still they "were 'thrown to the curb' and callously terminated," the suit claims.
The city continues to enforce the mandate for public sector employees is "arbitrary and capricious," given it has "been rescinded for virtually everyone else in New York City," the filing charges. The suit claims that being vaccinated doesn't fully prevent people from still spreading the virus, and notes certain side effects have increased in those who were vaccinated. Meanwhile, those who haven't been vaccinated "have passed covid-19 and have natural immunity," the court papers claim.
---
'Covid' mandates in Ontario strain health-care system with limited hospital service | added January 23
About 160 veteran nurses, personal support workers and health-care technicians, along with their families, gathered in a church hall in Port Perry, Ont., in person or by video conference, on a snowy afternoon this past Saturday. These distressed individuals have a message for patients waiting for health care in the province: we want to work on the front lines but are being shut out.
"I am ready, willing and able to work," Lori Turnbull told CTV National News. But nobody will hire her. The 58-year-old once worked in surgery and rehabilitation but was fired a year ago from a hospital in London, Ont., after a 30-year career. In fact, all of the health workers in this unusual audience were terminated after declining to get two covid-19 vaccinations in 2021, as required by all 140 of Ontario's public hospitals and some nursing and retirement homes.
"I worked in emergency … for 20 years," Casie Desveaux, a nurse from Hamilton, Ont., told CTV National News "I dedicated myself to that job." She now says she works in an office for her brother. She knows her hospital remains seriously understaffed. "I worry … for the staff that are there … It is very scary," she said. The group at the church gathering wants Ontarians to know there are experienced front-line workers who want to return to duty but are blocked by vaccine policies imposed by hospitals in the province, despite Ontario itself not requiring health workers to be vaccinated.
---
FDA considers adopting annual flu vax strategy for 'covid', scrapping original inoculations | added January 23
The Food and Drug Administration is considering a major shift in the nation's covid-19 vaccine strategy, NPR has learned. The goal is to simplify vaccination against covid and perhaps adopt an approach similar that used for the flu vaccine, with annual updates to match whatever strain of the virus is circulating. This is according to a federal official who spoke under the condition of anonymity because they were not authorized to speak publicly.
The FDA will outline the strategy publicly Monday when it releases a set of documents in advance of a meeting Thursday of the agency's Vaccine and Related Biological Products Advisory Committee. The committee will vote on the agency's proposal. Currently, people who want to be fully vaccinated against covid have to first get their primary vaccinations — two shots of the original vaccine spaced weeks apart. That's followed at least two months later by a booster, currently the bivalent shot that's tailored to protect against omicron.
Under the new approach, most people would be advised to simply get whatever the latest version of the vaccine is annually each fall like the flu vaccine. They wouldn't have to worry about how many shots they've already gotten and which one they got when. Vaccine makers would update the annual shot through a process that would begin each spring to try a match the vaccine as closely as possible to whatever variant will likely be dominant in the coming winter. That's how the flu vaccine is formulated each year.
---
Utah plastic surgeon accused of destroying 'covid' vax shots and giving saline to children at parents' request | added January 23
A Utah plastic surgeon has been accused of destroying covid-19 vaccines — and giving saline shots to children upon their parents' request – as part of an alleged scheme to peddle fraudulent CDC cards.
Dr. Michael Kirk Moore Jr., 58, of Salt Lake County, Utah, was indicted by a federal grand jury this month on charges alleging he disposed of more than $28,000 worth of covid-19 vaccines and fraudulently completed and distributed hundreds of vaccination record cards. Prosecutors say Moore and his three co-defendants, including his neighbor, allegedly ran a scheme Plastic Surgery Institute of Utah Inc. to "defraud the United States and the Centers for Disease Control and Prevention (CDC)."
The doctor and co-defendants Kari Dee Burgoyne, 52, Kristin Jackson Andersen, 59, and Sandra Flores, 31, destroyed at least $28,028.50 worth of government-provided covid-19 vaccines and distributed at least 1,937 doses' worth of fraudulently completed vaccination record cards to others in exchange for either direct cash payments or required "donations" to a specified charitable organization, without administering a covid-19 vaccine to the card recipient, U.S. Attorney Trina A. Higgins for the District of Utah announced on Wednesday.
---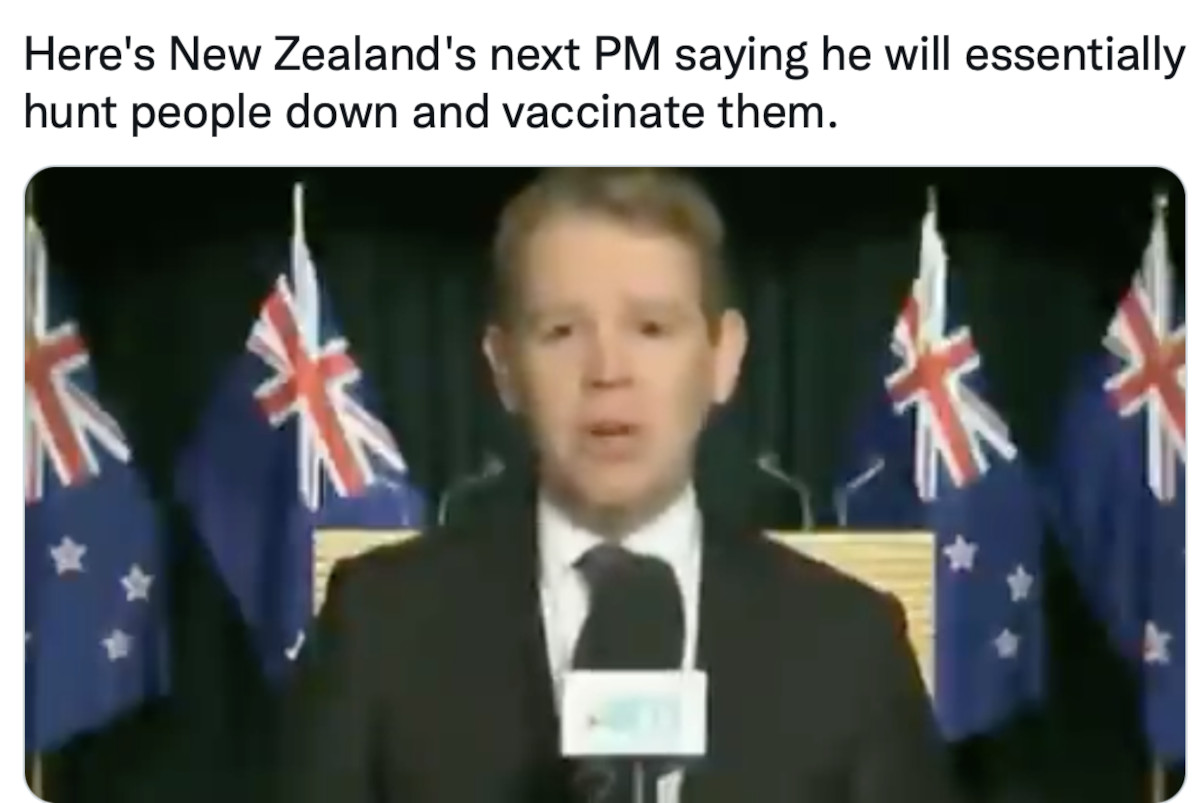 New Zealand's next prime minister says he will essentially hunt out unvaxed | added January 23
The new leader says he plans to keep his children out of the limelight and protect them from what he labels "abhorrent" abuse which his predecessor, Jacinda Ardern, received while in office.
---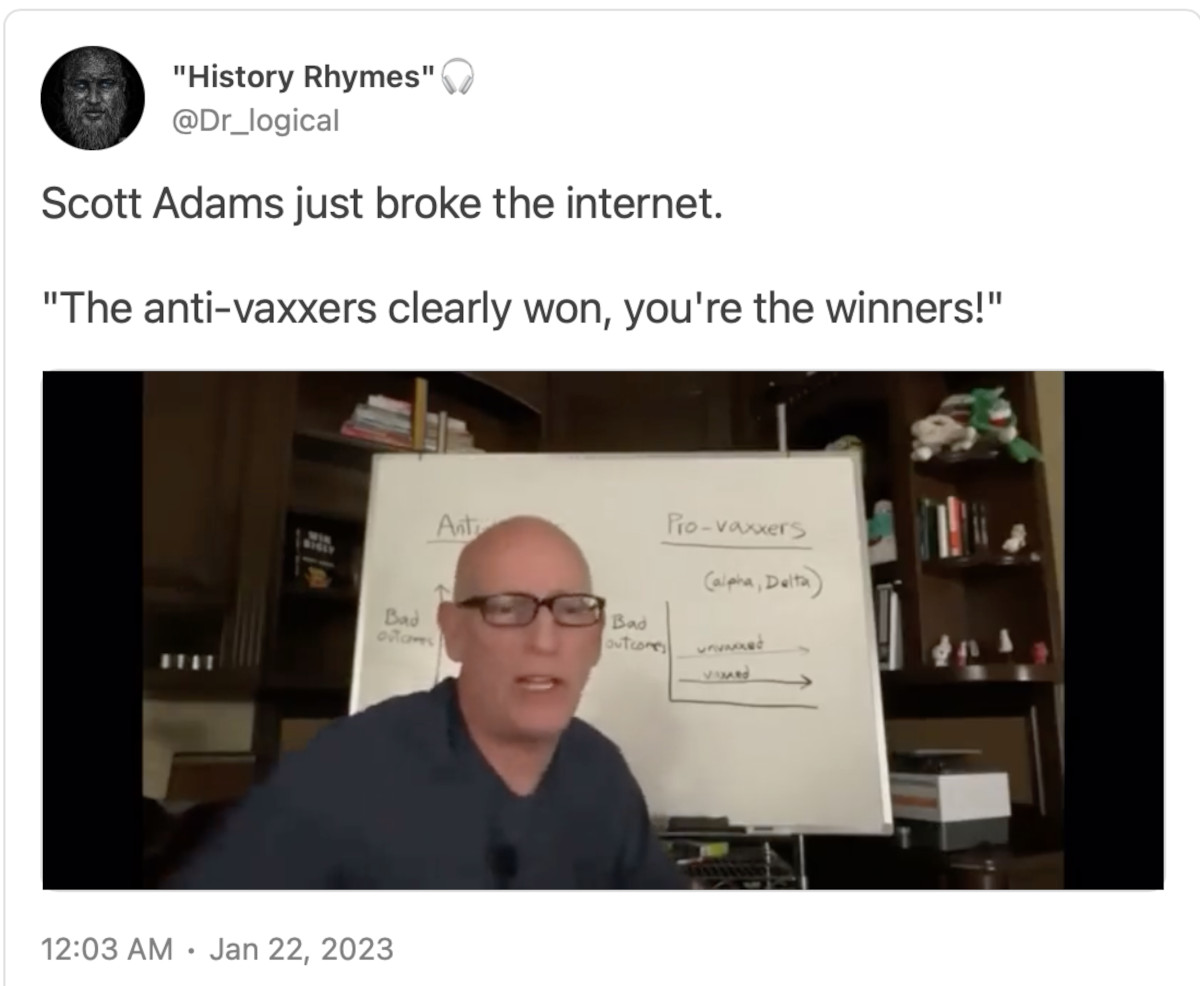 Scott Adams on 'covid' shots | added January 23
American author and cartoonist, Scott Adams admits 'anti-vaxers' won and he will always wonder how the jab will affect his health.
---
'Covid', flu and RSV 'tripledemic' threats appear to be fading | added January 23
So many patients sick with RSV had inundated Connecticut Children's Medical Center that they had to be treated in hallways and playrooms. Facing their busiest season in memory last fall, hospital leaders floated a plan to enlist the National Guard to set up tents outside. Doctors braced for a dire winter — a looming disaster some dubbed a "tripledemic" — with flu season revving up, coronavirus roaring back and the holidays providing fuel for viruses to spread.
But no such surge materialized. The RSV wave has receded in Connecticut and across the country. Flu cases have rapidly dwindled. Covid hospitalizations rose briefly after Christmas, only to fall again. "We are seeing the normal busy, but not the very busy that I thought we would see," said Juan Salazar, physician in chief at Connecticut Children's in Hartford. "I'm just so pleased we are now able to be back to normal staffing. Busy staffing, but not anything near to what we saw in the fall."
It turns out that early waves of respiratory syncytial virus and influenza peaked before the new year, according to new data from the Centers for Disease Control and Prevention. And the expected winter uptick of coronavirus is nowhere close to overwhelming hospitals, as it did in 2021 when covid wards were filled with unvaccinated people struggling to breathe and last winter when the highly transmissible omicron variant ignited a massive wave of illness.
---
"Crisis of a scale unseen", warns expert regarding speculated 'covid' deaths in China | added January 23
An expert has dubbed China's covid management as a "crisis of a scale unseen since Mao" in regard to its death toll. In an opinion piece published on Jan. 5, sinologist and military adviser Ben Lowsen warned that Chinese citizens potentially face the country's largest mass-death event since the Great Chinese Famine of 1959–1961.
Chinese officials revealed on Jan. 14 that there have been 59,938 covid-related deaths from Dec. 9, 2022, to Jan. 12, 2023. Yet health experts including virologist Dr. Xiaoxu Sean Lin and Stanford Senior Fellow Dr. Scott Atlas are concerned that the numbers may still be underreported. While this increase seems more reasonable than the 37 deaths previously reported during that timeframe, Lin expressed that a death toll of roughly 60,000 does not justify the reports of inundated morgues.
Drop in Population
China's recent announcement about its population decline for the year 2022 has also sparked speculation that the country has been faring a lot worse than it's let on. China's 2022 decline of roughly 850,000 people to a total of 1.41 billion, according to the country's National Bureau of Statistics, is the first drop officially reported by China since 1961—the last year of the country's great famine.
---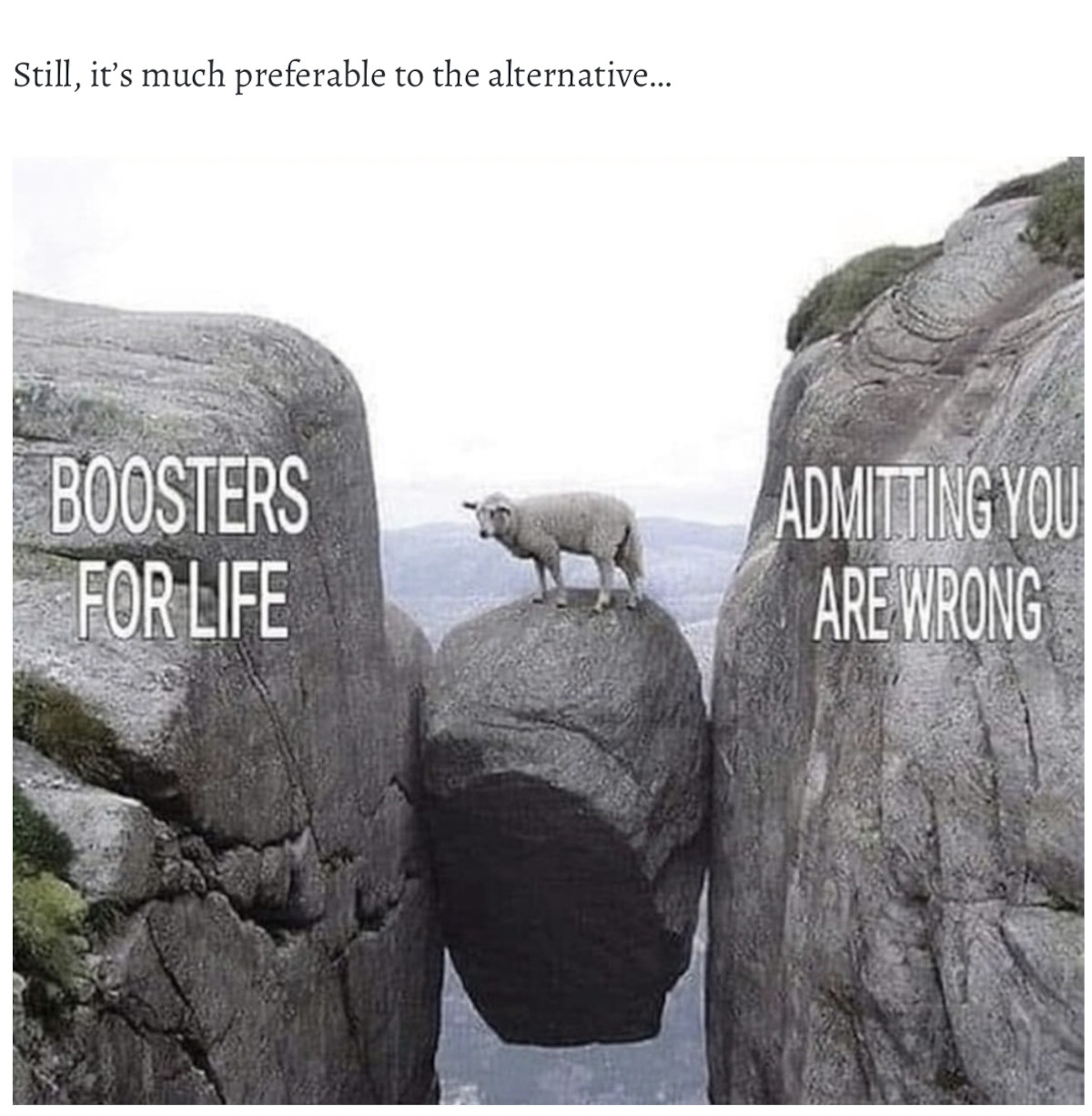 Life is full of rocks in a hard place, we can always cross over and meet on common ground. Happy Moon's day. — mmd
---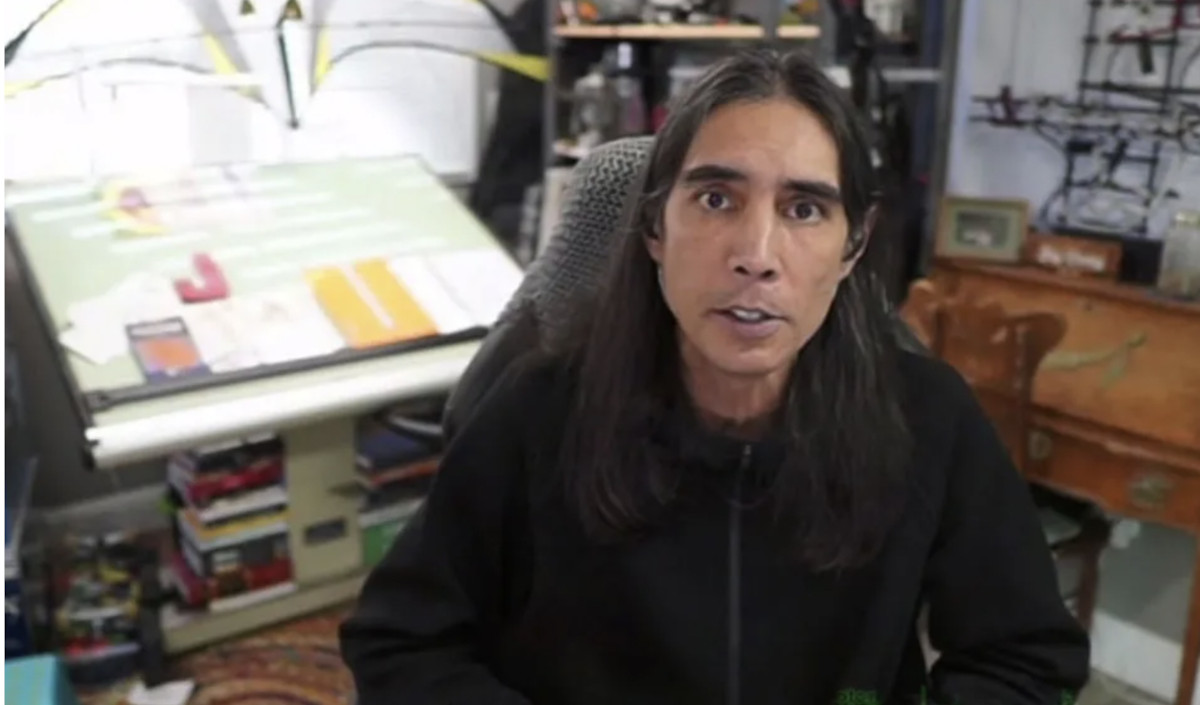 PWFM: Interview with RFK's science advisor Jay Couey. 'Covid' closing arguments. Tantra Studio | added January 21
Dear Friend and Listener:
I have two editions of Planet Waves FM for you this week. I'm planning to release one Friday night and the other after the Aquarius New Moon on Saturday.
On the regular program (which should post well before its 10 pm EDT scheduled time) will feature part two of my closing arguments on the 'covid' scenario. My outline is here.
Saturday, I will have a three-hour interview with Dr. Jay Couey, a Ph.D. in biology who has the ear of Robert F. Kennedy Jr., Mary Holland and Children's Health Defense (CHD). Listening to the interview in full is a big commitment, and I suspect that only a few people will be interested — very interested. If that is you, then you have the whole conversation. Transcripts are pending.
This may seem like a dry subject, but only as much as placing 4.4 billion people under lockdown and house arrest in March 2020.
As I have been reporting since May 2020 (and have been investigating since my initial work on HIV and AIDS in 1992), there is a question about whether viruses have been proven to be a real thing: a contagious disease bomb. That people may believe in them is one thing; that trillions of dollars change hands is another (and both of those are cautionary).
I will stake my reputation on this: it's a real question, and the evidence is so strong that anyone who understands it would admit that there is at least a legitimate issue here, and it needs to be worked out before the next act of society-wide virus terrorism.
— efc
---
New variants spark questions over rapid 'covid' testing efficacy | added January 21
As the covid-19 pandemic enters its fourth year, a negative result on a little plastic at-home test feels a bit less comforting than it once did. Still, you dutifully swab your nostrils before dinner parties, wait 15 minutes for the all-clear and then text the host "negative!" before leaving your KN95 mask at home.
It feels like the right thing to do, right? The virus has mutated and then mutated again, with the tests offering at least some sense of control as the Greek letters pile up. But some experts caution against putting too much faith in a negative result. So it's only fitting to do a reality check on what those rapid covid-19 tests, also called antigen tests, can do — and what they can't.
Is the latest omicron variant tripping up at-home tests? For the most part, the answer is no. That's because as the virus evolves, scientists are mainly seeing changes in its spike protein, which is what the virus uses to attack and enter healthy cells. But the rapid antigen tests aren't actually looking for that spike protein. "[The tests] rely on detection of the nucleocapsid protein, which is the protein that is directly encapsulating the viral RNA," says Dr. Robin Colgrove, a professor at Harvard Medical School and chair of the Diagnostics Committee of the Infectious Diseases Society of America.
---
Elon Musk says he felt "like he was dying" after second 'covid' booster shot | added January 21
Elon Musk took to Twitter late Friday evening to share his personal experience with the second covid booster shot, explaining he ran into "major side effects." In a series of tweets, the Twitter CEO said he felt like he "was dying" and that a cousin of his in "peak health" suffered myocarditis, an inflammation of the heart which is listed as a possible side effect of some coronavirus vaccines.
"I had major side effects from my second booster shot. Felt like I was dying for several days. Hopefully, no permanent damage, but I dunno," Musk said in a tweet. He added: "And my cousin, who is young & in peak health, had a serious case of myocarditis. Had to go to the hospital." In a third post, Musk explained it was not his choice to get the second booster but was a requirement to visit a Tesla location in Berlin, Germany.
"Was required to visit Tesla Giga Berlin. Not my choice," he said. In yet another post, Musk explained he had no issues with receiving the initial Johnson & Johnson vaccine or the first mRNA booster. "I had OG C19 before vaccines came out and it was basically a mild cold. Then had J&J vaccine with no bad effects, except my arm hurt briefly," he tweeted. The Tesla founder added: "First mRNA booster was ok, but the second one crushed me."
---
China claims recent 'covid' outbreak has infected 80 percent of its population | added January 21
BEIJING, Jan 21 (Reuters) – The possibility of a big covid-19 rebound in China over the next two or three months is remote as 80% of people have been infected, a prominent government scientist said on Saturday.
The mass movement of people during the ongoing Lunar New Year holiday period may spread the pandemic, boosting infections in some areas, but a second covid wave is unlikely in the near term, Wu Zunyou, chief epidemiologist at the China Center for Disease Control and Prevention, said on the Weibo social media platform. Hundreds of millions of Chinese are travelling across the country for holiday reunions that had been suspended under recently eased covid curbs, raising fears of fresh outbreaks in rural areas less equipped to manage large outbreaks.
China has passed the peak of covid patients in fever clinics, emergency rooms and with critical conditions, a National Health Commission official said on Thursday. Nearly 60,000 people with covid had died in hospital as of Jan. 12, roughly a month after China abruptly dismantled its zero-covid policy, according to government data. But some experts said that figure probably vastly undercounts the full impact, as it excludes those who die at home, and because many doctors have said they are discouraged from citing covid as a cause of death.
---
'Covid', flu, RSV viral trends dissipate, according to new CDC dataset | added January 21
A rough respiratory virus season in the US appears to be easing, as three major respiratory viruses that have battered the country for the past few months are finally all trending down at the same time.
A new dataset from the US Centers for Disease Control and Prevention shows that the number of emergency department visits for the three viruses combined – flu, covid-19 and RSV – have dropped to the lowest they've been in three months. The decline is apparent across all age groups. Measuring virus transmission levels can be challenging; health officials agree that covid-19 cases are vastly undercounted, and surveillance systems used for flu and RSV capture a substantial, but incomplete picture.
But experts say that tracking emergency department visits can be a good indicator of how widespread – and severe – the respiratory virus season is. "There's the chief complaint. When you show up to the emergency room, you complain about something," said Janet Hamilton, executive director at Council of State and Territorial Epidemiologists. "Being able to look at the proportion of individuals that seek care at an emergency department for these respiratory illness concerns is a really good measure of the respiratory disease season."
---

The 'covid' magic trick | added January 21
I was recently in a discussion on Twitter with a user who was utterly convinced in the power of vaccination to end "viral" diseases. This person believed that smallpox had been successfully wiped off the face of the Earth through the injection of toxins directly into the bloodstream and that the defeat of polio was well within our grasp through these same methods.
It did not matter one iota to this individual that the evidence supporting the belief that vaccines led to a decrease, and in some cases "elimination," of a particular disease was entirely fraudulent. No matter how hard I tried to pull the curtain back in order to reveal the magic tricks that had successfully led to the diehard indoctrination, this person resisted and fought feverishly to maintain the illusion. The cognitive dissonance was unfortunately too strong to overcome.
While I may not have reached this one individual, I never let a good opportunity to help others pass me by. Throughout the conversation, I was reminded of previous research I had done regarding the sleight of hand used with the polio and smallpox vaccines to make them look successful. While the official narrative was that the vaccines prevented the transmission of the invisible "viruses" which stamped out the associated diseases, there were more obvious reasons for the apparent decrease in cases.
---
FAA claims new cardiac health rules not associated with 'covid' vaccine adverse reactions | added January 21
CLAIM: The Federal Aviation Administration loosened the requirements that airline pilots must meet for cardiac health because a large number have heart damage caused by the covid-19 vaccines.
AP'S ASSESSMENT: False. In October, the FAA widened the acceptable parameters it uses when screening pilots for a specific heart condition, the agency said in a statement to The Associated Press. However, the FAA explained that this change was made in response to new scientific evidence about the condition from its cardiology consultants, not adverse reactions to covid-19 vaccines.
THE FACTS: An update to the FAA's guidance on medical certification for pilots has prompted speculation about why the change was made, with some falsely claiming that it is connected to vaccinations against covid-19. "The FAA just telegraphed the fact that a substantial number of airline pilots have had serious heart damage from the covid vaccine by widening the ECG parameters of pilots," one tweet stated. It had received more than 9,000 likes and more than 6,000 shares as of Friday.
---
Women report on how 'covid' and injections affect length of menstrual cycles | added January 21
Since early in the pandemic, women have reported experiencing changes in their menstruation after they got covid-19 or were vaccinated against it. Their cycles had gotten longer, some said. Their bleeding was heavier. Research has backed up those anecdotal reports, showing covid-19 vaccination having a temporary but noticeable impact on women's periods and their accompanying symptoms.
Here is what we know. Several recent studies have found that the length of people's menstrual cycles can increase by up to a day immediately after they get vaccinated. A study of almost 4,000 women in the U.S. found that menstrual cycle lengths were extended by about 0.7 day after a first dose and 0.9 day after a second dose. Though the cycles were longer overall, however, researchers did not find a change in how many days women's periods lasted.
An even larger study of nearly 20,000 women in the U.K. found a similar effect on overall cycle length, but also noted that it was extended for longer in people who got both doses of a vaccine within the same menstrual cycle. For these individuals, their cycle length increased by an average of 3.7 days. A paper published on Jan. 7 in the Journal of Infection and Chemotherapy reinforced that finding with new data.
---
Gov. Hochul updates NY on combating 'covid' by urging up-to-date booster jabs and proper hygiene | added January 21
Governor Kathy Hochul today updated New Yorkers on the state's progress combating covid-19 and outlined basic steps they can take to protect against the spread of viral respiratory infections that become more common in the winter season. "I urge all New Yorkers to remain vigilant and continue to use all available tools to keep themselves, their loved ones and their communities safe and healthy," Governor Hochul said. "Be sure to stay up to date on vaccine doses, and test before gatherings or travel. If you test positive, talk to your doctor about potential treatment options."
Governor Hochul is urging New Yorkers to take common prevention measures — like staying up to date on vaccines and practicing proper hygiene — to protect from Respiratory Syncytial Virus (RSV), the flu and covid-19 and reduce the patient burden on local hospitals. The Governor reiterated these basic steps when she updated New Yorkers on the state's winter health preparedness efforts last month.
Recently, the New York State Department of Health announced that the XBB.1.5. variant is now the most dominant strain in New York, accounting for more than 50 percent of covid-19 infections statewide. Emerging at a time when both covid-19 and flu cases remain high, early data indicates that XBB.1.5. is more transmissible than other circulating variants, though there isn't clear evidence of significant changes to the virulence or severity of disease.
---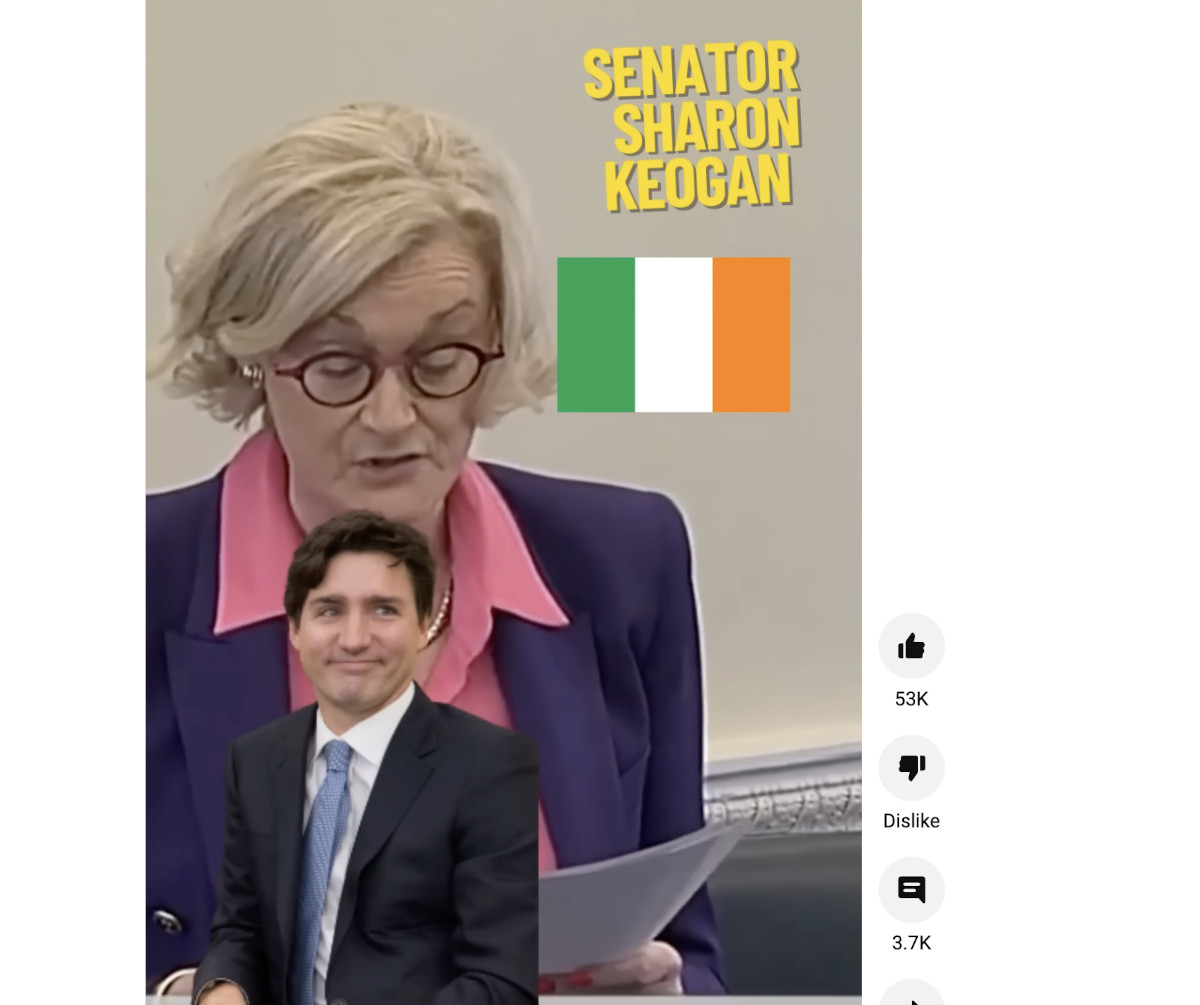 Irish senator drops inconvenient truth bombs | added Jan. 21
Senator Sharon Keogan, "it was an unprecedented act of the state against its citizens that must be condemned." Happy weekend.
---
Healthy people should get annual 'covid' booster jabs to prevent infection, according to new data | added January 20
Editor's Note: 'Covid' has become the new "sexier" 'flu'. The initiative to push mRNA shots and universal vaccines was proposed at a focus group held at The Milken Institute just before the pandemic. The meeting does not discuss the enormous amount of industrial pollution and chemicals poisoning the planet, depleting soil of essential minerals and vitamins. — mmd
Healthy people should get annual covid-19 boosters to prevent widespread outbreaks, a new study from Yale University suggests. Yearly shots provide just enough frequency to prevent huge outbreaks, while not putting an undo burden on people.
"There seems to be an inflection point" at about a year, said senior author Jeffrey Townsend, a biostatistician and evolutionary biologist at the Yale School of Public Health "Delaying boosting beyond that point rapidly increases the risk of an infection." While federal officials have suggested annual shots, this study is the first to examine the long-term outcomes from a booster schedule and the first to show that boosters will be especially effective at intervals of no more than a year.
The study, published earlier this month, focused on people with healthy immune systems. Townsend and his colleagues are starting work on a similar study looking at the optimal vaccine interval for people with weakened immunity from cancer treatment and other health problems. The researchers modeled antibody levels against the virus that causes covid-19 if someone was boosted with a Pfizer-BioNTech or Moderna vaccine every six months, one year, 18 months, two years or three years over a six-year timespan.
---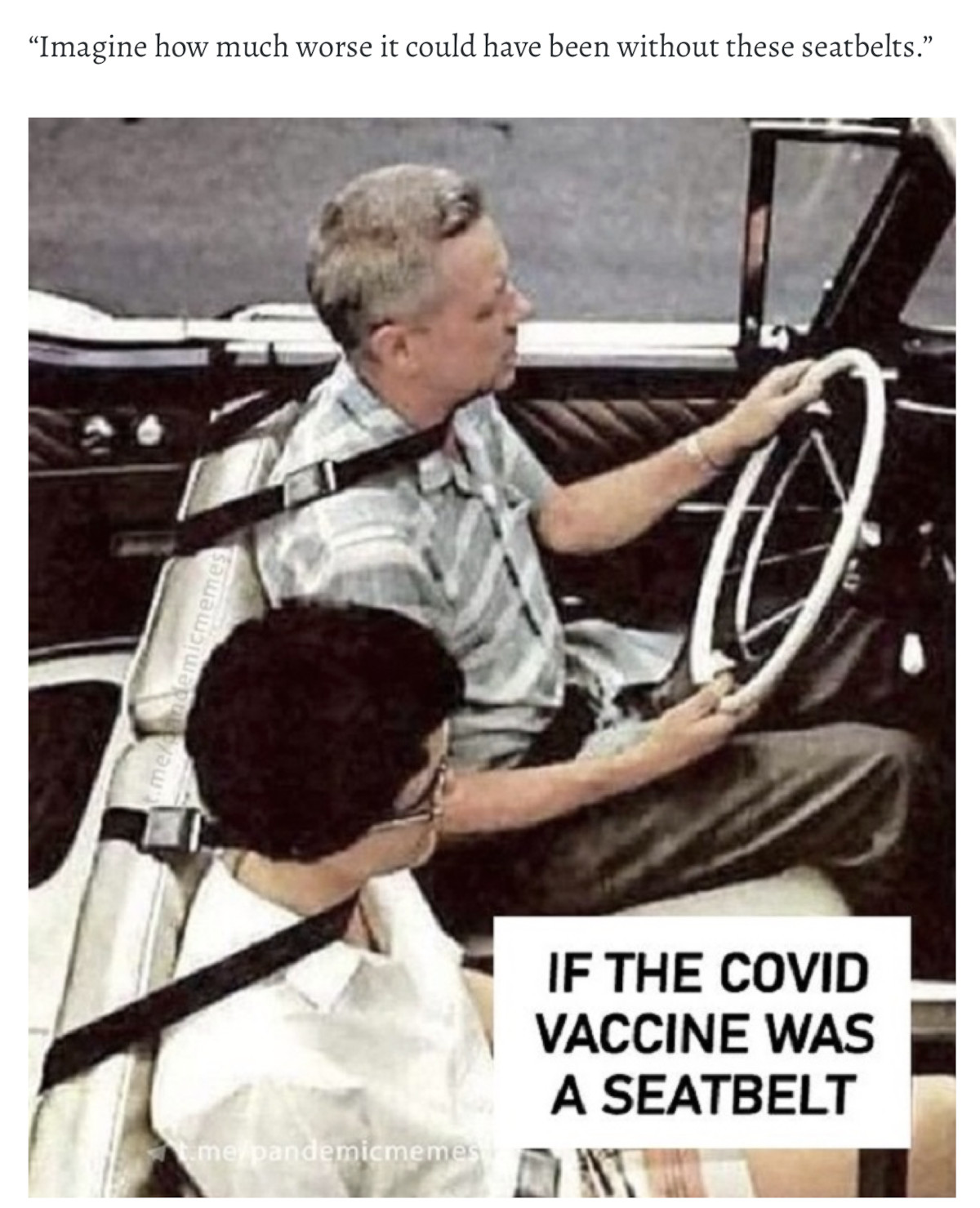 ---
Pentagon: No back pay for service members fired for refusing 'covid' inoculation | added January 20
The Pentagon on Tuesday shut down speculation it's considering back pay for service members it discharged for refusing to get a covid-19 vaccine, distancing itself from an already politically hazardous issue that has become even more prejudicial for the military with Republican control of Congress.
"Right now, we are not pursuing, as a matter of policy, back pay for those who refused the vaccine," Air Force Brig. Gen. Pat Ryder, a spokesman for the Defense Department, told reporters in response to one of several questions about the issue. "At the time those orders were refused, it was a lawful order," Ryder added. He spoke a week after the Pentagon formally rescinded the policy that required all troops to receive the shots with very few exemptions, in line with new legislation signed into law on Dec. 23 that forced the change.
Politico had reported on Friday, citing an unnamed spokesperson, that the department was considering issuing back pay at that time. Ryder on Tuesday distanced the Pentagon from any such speculation. Defense Secretary Lloyd Austin in announcing the congressionally mandated repeal was unapologetic for the policy, saying in a memo on Jan. 10 that he is "deeply proud for the Department's work to combat the coronavirus disease," which he said "will leave a lasting legacy in the many lives we saved."
---
Japan announces a consideration to downgrade 'covid' to same category as seasonal flu | added January 20
Japan will consider downgrading covid-19 to the same category as seasonal influenza this spring, Prime Minister Fumio Kishida announced Friday. Kishida said he had instructed Health Ministry officials to discuss the move and his administration would also review rules on face masks and other pandemic measures.
"In order to further advance the efforts of 'living with Corona' and restore Japan to a state of normalcy, we will transition the various policies and measures to date in phases," Kishida said. While daily covid-19 cases in Japan have declined in recent weeks, the country still faces around 100,000 new infections a day.
Covid-19 is categorized as a Class 2 disease, the same status as tuberculosis and avian influenza, according to Japan's Health Ministry. Officials will now discuss reclassifying it to Class 5 – the lowest rank, which includes seasonal flu. Japan fully reopened its borders to overseas visitors last October after more than two years of pandemic restrictions, ending one of the world's strictest border controls.
---
Infection with original 'covid' strain lowers immune system's ability to fight future variants | added January 20
During the summer of 2022, with the omicron coronavirus variant running rampant, friends and relatives of immunologist Bob Seder kept asking him if they should postpone their covid-19 boosters and wait for the new omicron-tailored vaccine to become available. He told them not to delay.
Seder, acting chief of the Vaccine Immunology Program at the US National Institute of Allergy and Infectious Diseases in Bethesda, Maryland, suspected that the effectiveness of a new booster would be blunted by a quirk of the immune system known as imprinting — the tendency for someone's initial exposure to a virus to bias their immune response when they meet the same virus again.
Imprinting was first observed decades ago, in people with influenza. Their immune systems responded to a new circulating strain by producing antibodies tailored to their first flu encounter. In some cases, this led to a poorer ability to fight off the new strain. The phenomenon can explain some observations from the past, such as the surprisingly high mortality among young adults during the 1918 influenza pandemic.
---
Third-party royalties to NIH doubled to $127 million dollars in 2021 due to Pfizer's 'covid' jab sales | added January 20
The entire public health system is a "target-rich environment for waste, fraud, corruption and taxpayer abuse," Adam Andrzejewski, founder of OpenTheBooks.com, said during an interview with comedian and political commentator Russell Brand.
Andrzejewski founded the government spending watchdog organization when, after he wrote an investigative piece on Dr. Anthony Fauci, Forbes terminated the column he wrote for eight years. Last year, Open The Books filed 50,000 Freedom of Information Act (FOIA) requests. According to Andrzejewski, those FOIA requests revealed, among other things, that "NIH, the National Institutes of Health, is actually a revolving door."
Each year the NIH awards about $32 billion in grants to 54,000 healthcare entities — including pharmaceutical companies, universities and research organizations. Open The Books found that over the past 12 years, $1.4 billion worth of those grants went back to NIH leadership and 2,400 NIH scientists in secret "third-party royalties" — royalties paid by pharmaceutical companies back to the NIH or its scientists who are credited as co-inventors of pharmaceutical products.
---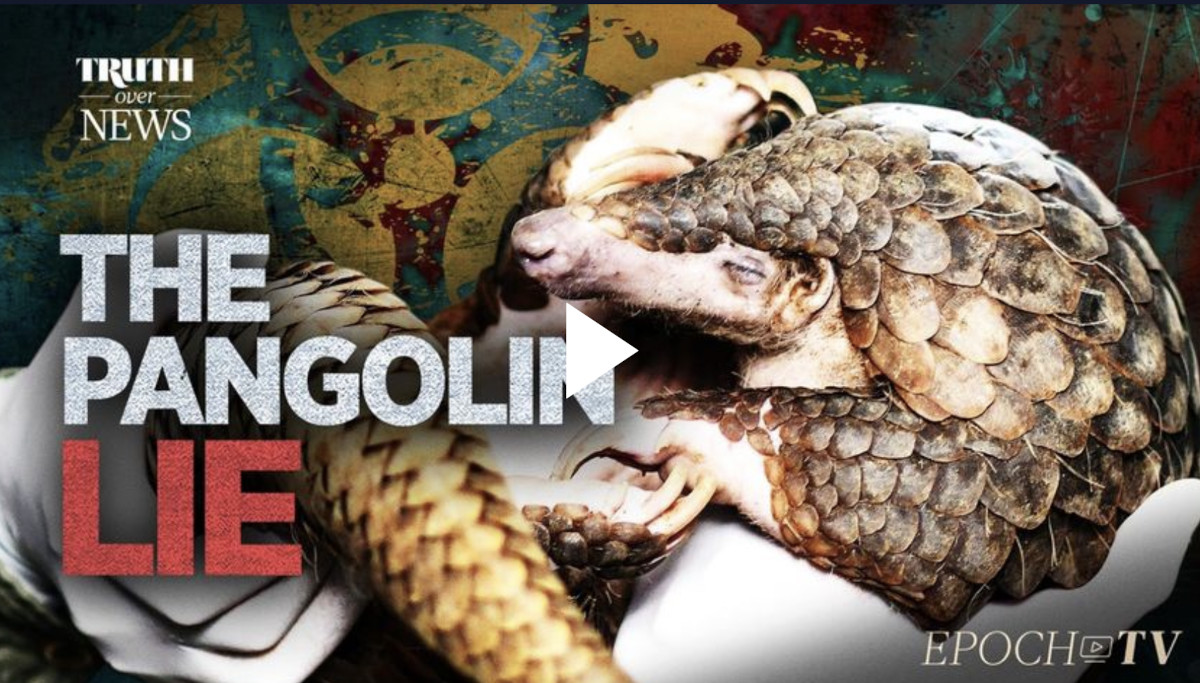 Emails obtained by FOIA request reveal Fauci's story of 'covid' origins was false | added January 20
A new batch of explosive emails obtained via Freedom of Information Act requests by U.S. Right to Know reveals that the central argument of covid-19's natural origin theory was a lie, and that those pushing the false narrative—like Fauci and his gang of scientists—knew that it was a lie.
As soon as the genetic sequence of the virus was made public in January 2020, scientists knew they had a big problem. As biologist Kristian Andersen famously told Fauci, the virus looked engineered. To overcome this problem, scientists funded by Fauci came up with the Pangolin theory, claiming that the virus has picked up its unusual features from this rare endangered species.
We now know that that was a lie and we know it from the most unexpected of sources.
---
WEF convenes in Davos with the theme "cooperation in a fragmented world", addressing 'misinformation' a primary concern | added January 20
The World Economic Forum (WEF) rings in the New Year with its annual meeting, held in Davos, Switzerland, each January. The meeting "will convene leaders from government, business and civil society to address the state of the world and discuss priorities for the year ahead," according to WEF.
In 2023, the theme is "cooperation in a fragmented world," with WEF noting, "The world today is at a critical inflection point. The sheer number of ongoing crises calls for bold collective action." What will this bold collective action entail? A key theme being discussed at one of its sessions is countering "misinformation," also known as silencing and censoring any and all opposition.
WEF is an unelected global organization with self-appointed leaders. How it intends to define the misinformation it's targeting as one of its key 2023 initiatives is unknown, but it's dubbed the "cumulative 'threats' black swan events." In a description for its Countering Threats in the Age of Black Swans session, it's noted: "As black swan events proliferate, threats that were once considered outliers are becoming commonplace. This is compounded by a wide range of actors with access to sophisticated technology and weaponry, as well as an ever-increasing capacity to spread misinformation. How can we begin to predict the unpredictable in mitigating and countering security threats from black swan events?"
---
Tompkins County urges community to get updated 'covid' booster jabs in wake of highly contagious 'omicron' sub-variant XBB.1.5 | added January 20
Tompkins County, NY — Tompkins County is alerting the community of the newly circulating covid-19 subvariant omicron XBB.1.5 and recommending ways on reducing risk. The newest covid-19 omicron subvariant is highly contagious and its spread has been noted across New York State, the DOH said. Currently, of all covid-19 cases in NYS that have been sequenced, 55% have been XBB.1.5.
While Tompkins County remains in a "low community spread" level per CDC standards, caution is still advised for our community, particularly for those most vulnerable to severe illness. Tompkins County, along with many other areas across the country, has seen an increase in hospitalizations and deaths in the past few weeks, with hospitalization rates marked as being at their highest for this winter season, according to the Tompkins County Department of Health.
Hospitalization rates demonstrate the severity of illness caused by this subvariant, particularly among those who are immunocompromised and adults ages 65 and older. Among those hospitalized for severe illness, those with current covid-19 boosters report quicker recovery time and are less likely to have severe complications resulting in death. Data now indicates that people who received a covid-19 booster were more than 18 times less likely to die from covid-19 and three times less likely to be infected than unvaccinated people.
---
In memory of those who 'died suddenly' in the U.S. Jan. 9-16 2023 | added January 20
Lisa Marie Presley's cause of death has not yet been determined after an initial autopsy examination, according to the Los Angeles County Coroner. "Presley was examined on Jan. 14 and the cause of death was deferred. Deferred means that after an autopsy, a cause of death has not been determined and the medical examiner is requesting more investigation into the death, including additional studies.
Once the tests/studies come back, the doctor evaluates the case again and makes the cause of death determination," Sarah Ardalani, spokesperson with the LA County Dept. of Medical Examiner-Coroner told CNN. The singer and songwriter died last week after being hospitalized following an apparent cardiac arrest. She was 54. On Wednesday, CNN's Dr. Sanjay Gupta explained that there could be a multitude of reasons for the deferral.
"There are things on an initial autopsy, trauma, stroke, significant infections, blood clots, pulmonary embolism," he said. "If you see those and they're obvious within the initial physical autopsy, they may come back with a cause of death. But there are things that are deferred. They may want to evaluate more medical records and get more history," he added.
---
CDC study reveals 49 percent of children ages 5 to 11 years-old experienced systemic reactions after new 'covid' booster shot | added January 19
On October 12, 2022, the Food and Drug Administration (FDA) issued Emergency Use Authorizations (EUAs) for bivalent (mRNA encoding the spike protein from the SARS-CoV-2 ancestral strain and BA.4/BA.5 omicron variants) formulations of Pfizer-BioNTech and Moderna mRNA covid-19 vaccines for use as a single booster dose ≥2 months after completion of primary series or monovalent booster vaccination for children aged 5–11 years (Pfizer-BioNTech) and 6–17 years (Moderna); on December 8, 2022, FDA amended the EUAs to include children aged ≥6 months (1,2).
The Advisory Committee on Immunization Practices (ACIP) recommends that all persons aged ≥6 months receive an age-appropriate bivalent mRNA booster dose (3). The safety of bivalent mRNA booster doses among persons aged ≥12 years has previously been described (4). To characterize the safety of bivalent mRNA booster doses among children aged 5–11 years after receipt of bivalent Pfizer-BioNTech and Moderna booster doses, CDC reviewed adverse events and health impacts reported to v-safe,* a voluntary, smartphone-based U.S. safety surveillance system established by CDC to monitor adverse events after covid-19 vaccination, and to the Vaccine Adverse Event Reporting System (VAERS), a U.S. passive vaccine safety surveillance system co-managed by CDC and FDA† (5). During October 12–January 1, 2023, a total of 861,251 children aged 5–11 years received a bivalent Pfizer-BioNTech booster, and 92,108 children aged 6–11 years received a bivalent Moderna booster.
---
Florida Gov. Ron DeSantis proposes indefinite end to all 'covid' mandates | added January 19
Florida Republican Gov. Ron DeSantis called on state lawmakers to make permanent existing penalties for companies that require all employees get the covid-19 vaccination, his latest move to curtail pandemic mitigation efforts.
The proposal would extend indefinitely measures DeSantis signed in 2021 that made Florida the first state in the country to threaten businesses with fines if they required workers to get the covid-19 vaccine. Those measures pitted DeSantis and Florida against the federal government over President Joe Biden's efforts to get the country's workforce inoculated – a standoff that helped boost the Republican governor's popularity among conservatives.
Now, as DeSantis considers running for president, he is reinstigating that battle. This time, DeSantis has encouraged skepticism of covid-19 vaccines altogether, staking out a position far to the right of his top potential rival for the GOP nomination, former President Donald Trump, who continues to count the development of the vaccines as one of his administration's chief accomplishments. "They were wrong about lockdowns," DeSantis said Tuesday. "They were wrong about mask mandates. They were wrong about school closures. They were wrong about mRNA shots. They were wrong about vax passports and vaccine mandates."
---
'Covid' vax and previous infection provides hybrid immunity, according to WHO analysis | added January 19
Those who are vaccinated against covid-19 and have been infected have a very high level of protection against hospitalization and severe disease a year after their most recent infection or shot, according to a new analysis led by the World Health Organization.
Hybrid immunity – the mix of protection provided by covid-19 vaccination as well as infection – was over 97% effective at preventing hospitalization and severe covid-19 among fully vaccinated individuals a year after their most recent infection or vaccination, according to the analysis published in The Lancet Infectious Diseases on Wednesday. Protection against infection, however, waned to nearly 42% a year after developing hybrid immunity for those with a primary vaccination series, the analysis of more than two dozen studies found. Those who got a covid-19 booster shot as well had more than 46% effectiveness against infection six months after the shot.
The analysis also looked at unvaccinated individuals who were infected with covid-19 and found that their protection against hospitalization and severe covid-19 also remained relatively high one year after infection, while protection against infection also waned. For those with previous infection and no vaccinations, effectiveness against hospitalization and severe disease was nearly 75% a year out, while protection against infection was less than 25%.
---
Computers inform scientists when 'covid' outbreaks will happen | added January 19
Editor's Note: The entire pandemic was based on a computer-generated in silico sequence. Christine Massey has hundreds of FOIA requests from world governments that admit to having no pure isolate of a virus. If computers went away, would covid? — mmd
Imagine a time when your virus-blocking face covering is like an umbrella. Most days, it stays in your closet or is stowed somewhere in your car. But when a covid-19 outbreak is in the forecast, you can put it to use.
Beyond that, an inclement viral forecast might induce you to choose an outdoor table when meeting a friend for coffee. If catching the coronavirus is likely to make you seriously ill, you might opt to work from home or attend church services online until the threat has passed. Such a future assumes that Americans will heed public health warnings about the pandemic virus — and that is a big if.
It also assumes the existence of a system that can reliably predict imminent outbreaks with few false alarms, and with enough timeliness and geographic precision that the public will trust its forecasts. A group of would-be forecasters says it's got the makings for such a system. Their proposal for building a viral weather report was published this week in the journal Science Advances.
---
Moderna CEO says he wants to manufacture mRNA jabs on every continent of the globe | added January 19
Moderna chief executive Stephane Bancel said he wants to take his company's mRNA vaccine manufacturing to every continent in the world, Reuters reported. "We're talking to a couple more countries, because I would really like on every continent to have mRNA capacity," Bancel said during a panel at the annual meeting of the World Economic Forum (WEF), in Davos, Switzerland.
Moderna, which has rapidly advanced from a little-known Massachusetts-based clinical stage company to a dominant player in the global vaccine market over the course of the covid-19 pandemic, is planning overseas expansions of its mRNA vaccine-making capacity. In August 2021, Moderna signed a memorandum of understanding with the Canadian government to build a "state-of-the-art messenger RNA" vaccine-manufacturing facility. The goal, according to the company, is to make sure Canada can activate the site and secure "direct access to rapid pandemic response capabilities" in the event of a "future pandemic."
A similar agreement was signed in March 2022 between Moderna and the government of Australia. As part of the partnership, Moderna will build vaccine factories in Melbourne and Victoria to provide Australians with a portfolio of mRNA vaccines against covid-19, seasonal influenza, respiratory syncytial virus (RSV), and other potential respiratory viruses.
---
Twitter files reveal Big Pharma lobbied to censor calls for affordable 'covid' shots | added January 19
Western biotech firms pressured Twitter to censor calls for sharing their covid-19 vaccine patents and producing low-cost generic treatments, according to a new tranche of Twitter files. The companies also funded a nonprofit that created tools to fight misinformation, but declined to flag misleading claims by Big Pharma.
The lobbying efforts by companies including BioNTech, Pfizer and Moderna were detailed on Monday by Lee Fang at The Intercept, based on internal Twitter communications. Fang reports that in December 2020, Nina Morschhaeuser, a lobbyist for Twitter in Europe, shared with colleagues a warning she received from the firm BioNTech and the German government about a campaign that could violate Twitter's terms of service.
The campaign advocated making covid vaccines more accessible to poorer nations by relinquishing patent protection. Morschhaeuser forwarded a request from BioNTech to "hide" posts by activists targeting the drugmaker's account. It's not clear what action Twitter took, if any. Similarly with Public Good Projects, an NGO that created tools to identify and report alleged misinformation about public health, including the effects of the covid-19 pandemic. Its Stronger campaign got $1,275,000 in funding from biotech firms, according to tax returns which Fang reviewed.
---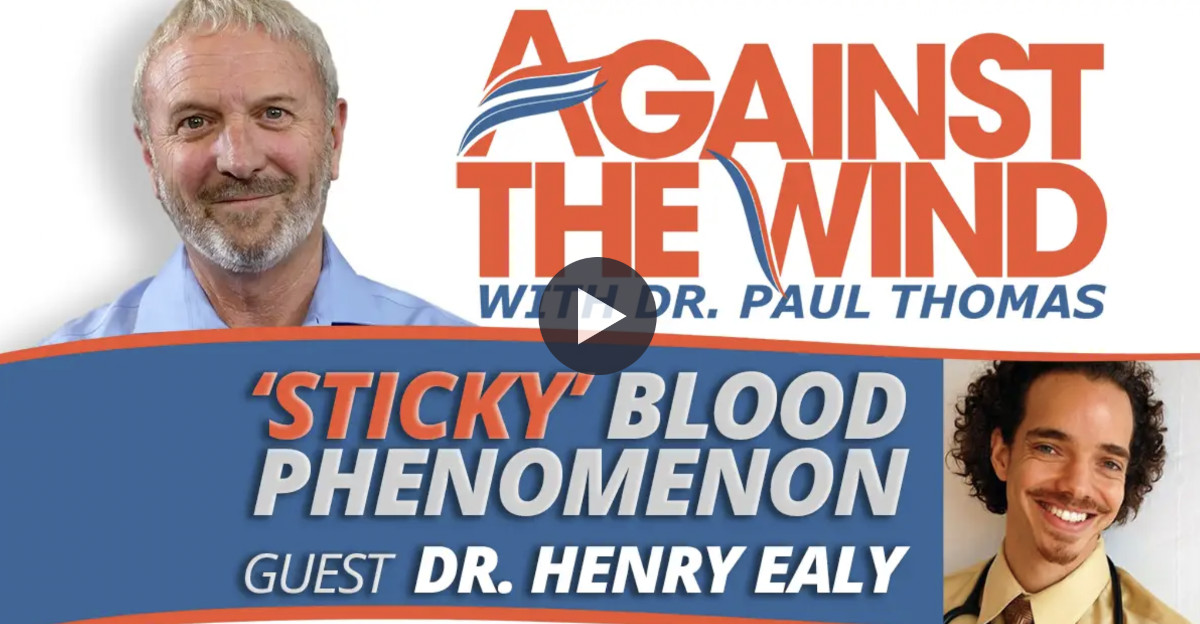 'Sticky' blood phenomenon due to spike 'glycoprotein' from 'covid' shots | added January 19
Paul Thomas, M.D. and Henry Ealy, N.D. have an important conversation about covid vaccine research and the effects of spike 'glycoprotein.' What implications does this 'sticky' blood phenomenon have on our bodies' natural processes? Watch Dr. Ealy's shocking presentation in this 'Against the Wind' episode.
---
Fully boosted Federal Reserve Chairman Jerome Powell tests 'covid' positive | added January 19
Federal Reserve Chairman Jerome Powell has tested positive for covid-19, the central bank announced Wednesday morning. Powell, 69, is "experiencing mild symptoms," according to the announcement.
"Chair Powell is up to date with covid-19 vaccines and boosters. Following Centers for Disease Control and Prevention guidance, he is working remotely while isolating at home," a news release said. No further details were provided.
The policymaking Federal Open Market Committee next meets Jan. 31-Feb. 1. Markets widely expect the Fed to approve a 0.25 percentage point interest rate increase that would take the benchmark borrowing rate to a targeted range of 4.5%-4.75%. Powell's most recent public appearance was a panel discussion Jan. 10 at the Riksbank in Sweden.
---
Jacinda Ardern resigns ahead of election, stating she no longer has enough "in the tank to do it justice" | added January 19
Editor's Note: Jacinda Ardern mandated some of the strictest 'covid' vax mandates in the world. These restrictions sparked protests all across the country for medical freedom.  — mmd
Jacinda Ardern explained her decision to step down as New Zealand's prime minister on Thursday with a plea for understanding and rare political directness — the same attributes that helped make her a global emblem of anti-Trump liberalism, then a target of the toxic divisions amplified by the coronavirus pandemic.
Ms. Ardern, 42, fought back tears as she announced at a news conference that she would resign in early February ahead of New Zealand's election in October. "I know what this job takes, and I know that I no longer have enough in the tank to do it justice," she said. "It is that simple."
Ms. Ardern's sudden departure before the end of her second term came as a surprise to the country and the world. New Zealand's youngest prime minister in 150 years, she was a leader of a small nation who reached celebrity status with the speed of a pop star. Her youth, pronounced feminism and emphasis on a "politics of kindness" made her look to many like a welcome alternative to bombastic male leaders, creating a phenomenon known as "Jacindamania."
---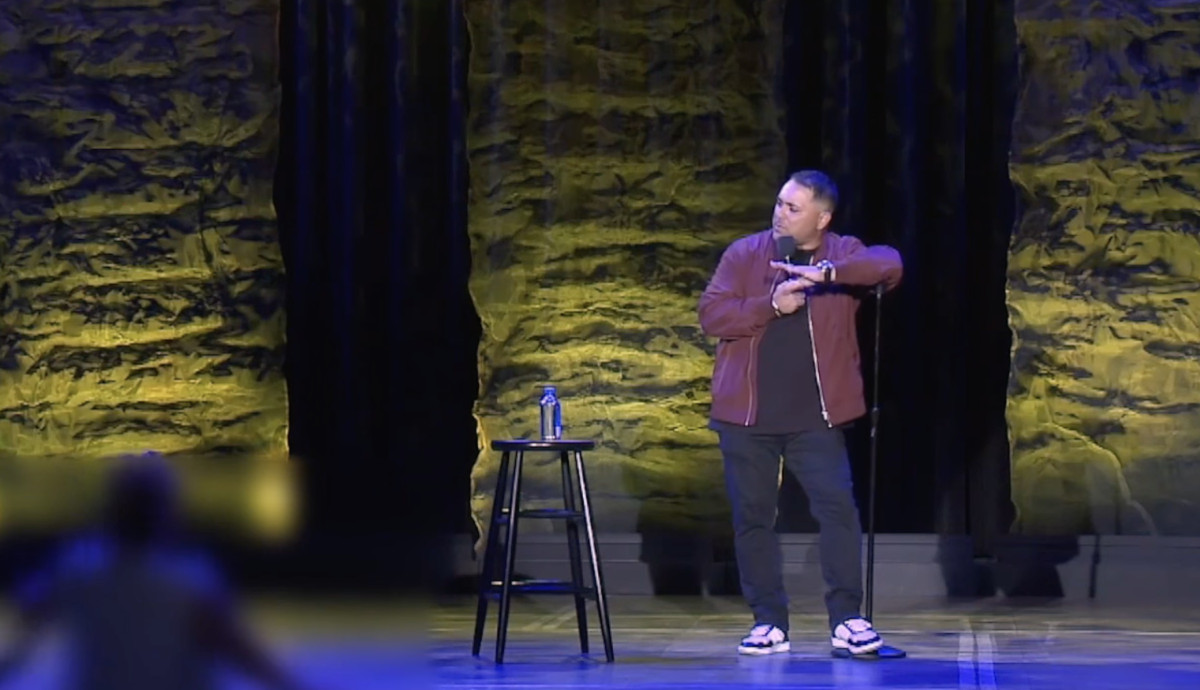 Stoned Irish woman approaches the stage | added January 19
We get by with a little help from our friends…
---
NY Supreme Court judge strikes down Gov. Kathy Hochul and the health department's 'covid' vax mandate for healthcare workers | added January 17
Judge Gerard Neri wrote in a ruling released Friday that Democratic Gov. Kathy Hochul and the health department overstepped their authority by mandating a vaccine that's not included in state public health law, the Syracuse Post-Standard reported.
The mandate is "null, void, and of no effect," the judge said. He sided with Medical Professionals for Informed Consent, a group of medical workers impacted by the vaccination mandate. The mandate protects people most at-risk for serious symptoms and the people who care for them, the health agency said in a statement to The Associated Press. "The requirement is a critical public health tool," the agency said. "The State Health Department strongly disagrees with the judge's decision and is exploring its options."
---

The future of mRNA shots with Dr. Sam Bailey | added Jan. 17
One of the "goals" of covid-19 appears to be convincing the public to accept minimally-tested pharmaceutical products. Not only that, but to accept them whenever they are told.
The "novel" mRNA vaccines have bamboozled both medical practitioners and the general public. What these injections do to the body remains largely speculative. However, there is a bigger issue at play and that is the ongoing gaslighting surrounding vaccines, whatever their supposed mechanism of action.
The medico-pharmaceutical industry and it's cronies are trying to keep you on the plantation by keeping their cardinal narratives intact…
---
Italian tennis star accused of using fake 'covid' vax documents at Australian Open | added January 17
Italian tennis pro Camila Giorgi is denying accusations that she used falsified covid-19 vaccine documents last year, claiming she only received one dose of the vaccine from a doctor now being investigated by authorities for supplying false certificates and fake vaccines.
Giorgi, 31, fielded several questions about the allegations during a press conference following her victory over Anastasia Pavlyuchenkova in the first round of the Australian Open on Tuesday. "The doctor is being investigated, she had trouble in this [past] year with the law – a few times," Giorgi said. "I did all my vaccinations in different places so the trouble is with her, not me."
She continued: "And with that I'm very calm and of course if not I could not come here and play this tennis." Australia no longer requires travelers entering the country to provide proof of vaccination but did so during last year's Grand Slam – a situation that saw 21-time Grand Slam champion Novak Djokovic deported from the country because of his vaccine status and the specific visa he used to enter Australia.
---
Highly vaxed Hollywood stars test 'covid' positive in wake of Golden Globes | added January 17
In the wake of the Golden Globes last week, several celebrities said they have tested positive for covid-19. At least four stars, including Jamie Lee Curtis and Michelle Pfeiffer, revealed they contracted the virus following the awards show. In response, the Critics Choice Awards, which was held on Sunday, announced that all attendees would be required to submit a negative covid-19 test before entering the venue, according to Deadline.
Public health experts said the news of actors and actresses falling ill is not surprising due to the relaxed regulations and people gathering indoors. "This is sort of a window into what our future holds," said Dr. John Brownstein, an epidemiologist and chief innovation officer at Boston Children's Hospital and an ABC News contributor.
"I mean, this is not unexpected. You have indoor gatherings during a time when a lot of virus is circulating, whether it's cold or flu, and proximity without masking and especially if there was also no testing requirements." He continued, "It's not surprising that you're going to have active transmission of viruses, one of the many respiratory viruses that are circulating now."
---
UK tax authority estimates £4.5 billion of government 'covid' support lost to error and fraud | added January 17
An estimated £4.5bn in covid-19 support has been lost to error and fraud since 2020, the tax authority has revealed. The money was handed out through schemes to help households and businesses cope with the economic fallout of the pandemic. The scale of the money lost was detailed in a letter to a committee of MPs overseeing government spending.
The letter says the estimate of £4.5bn did not count money recovered by the UK's tax authority, HMRC. During the pandemic the government spent billions on a package of support to keep the economy afloat when lockdown restrictions were in place. Last year a forecast by the UK's official economic analyst, the Office for Budget Responsibility, estimated the total cost of pandemic-related rescue measures to be £310bn.
The chair of the Treasury Select Committee, Harriett Baldwin, asked the government to provide a breakdown of how much of that money was lost to error and fraud. In response, the chief executive of HMRC, Jim Harra, said the figure was estimated to be £4.5bn in total across two financial years, 2020-21 and 2021-22. Of this sum, £3.5bn was lost through the Coronavirus Job Retention Scheme, £1bn through the Self Employed Income Support Scheme and £71m through the Eat Out To Help Out.
---
'Covid' positive pregnant women at higher risk for severe outcomes, according to international data | added January 17
Pregnant women and their developing babies are at higher risk for severe outcomes if they get covid-19, and now a large, international review is helping to underscore how devastating those risks can be.
The study draws on data from 12 studies from as many countries—including the United States. Altogether, the studies included more than 13,000 pregnant women—about 2,000 who had a confirmed or probable case of covid-19. The health outcomes for these women and their babies were compared to about 11,000 pregnancies where the mother tested negative for covid-19 or antibodies to it at the time of their deliveries.
Across the studies about 3% of pregnant women with covid-19 needed intensive care, and about 4% needed any kind of critical care, but this was far higher than the numbers of pregnant women who needed that kind of care outside of a covid-19 infection. Compared to pregnant individuals who weren't infected, those who got covid-19 were nearly 4 times more likely to be admitted to an intensive care unit.
---
FDA schedules Vaccine and Related Biological Products Advisory Committee meeting on future vaccination regimes | added January 17
The FDA has scheduled a Vaccines and Related Biological Products Advisory Committee (VRBPAC) meeting on Jan. 26 "to discuss the future vaccination regimens addressing covid-19." The vague description regarding the nature of the upcoming VRBPAC meeting lacks transparency. Regardless of their agenda, we must demand that VRBPAC looks at the data regarding the failure of the covid-19 vaccine program.
Approximately 16% of eligible Americans over the age of five have received the bivalent booster. This low uptake, combined with serious safety and efficacy concerns, has not deterred the FDA from moving ahead "at the speed of science" to recommend more shots. VRBPAC is obligated to hear our voices. Submit your public comment to the FDA by Jan. 18. Consider using some of these points in your submission:
Demand answers about the need for future covid-19 vaccinations for all age groups when the median infection fatality rate of covid-19 was estimated to be 0.034% for people aged 0–59 years by Feb. 2021. Compel the justification for continuing the booster program for a vaccine that doesn't prevent transmission or infection. Share your personal experiences and concerns about the looming mandates that will be imposed once the vaccine is officially added to the childhood schedule.
Ask them to stop prioritizing Pharma profits over public health needs and to recognize that vaccine injury is real, not rare.
Tell them to explain the data regarding pregnant women and the high miscarriage rate (87.5%) seen among women whose pregnancy outcomes were known. Emphasize how egregious it is to authorize a completely experimental product — that didn't even undergo human trials — for infants as young as six months old. Their job is to protect the people, and it's our job to hold them accountable. Take immediate action to have your voice heard!
Thank you for your help.
The Children's Health Defense Team
---
Paterson, New Jersey school district drops mandatory face mask policy due to decline in 'covid' cases | added January 17
PATERSON — The school district is lifting the mandatory face mask requirement imposed during the first two weeks of January. Citing a decline in covid-19 cases, Superintendent Eileen Shafer decided to go back to making the masks optional, effective today, when classes resume after the Dr. Martin Luther King Jr. holiday.
In a letter sent to parents and employee on Friday, Shafer said the number of new coronavirus cases in Paterson had dropped from 32 on Jan. 3 to 4 on Jan. 12. "While these numbers allow us to return to optional masking, they should serve as a reminder to us that the pandemic is not over," Shafer said in her letter. "In addition, we remain susceptible to the flu virus and the respiratory syncytial virus," Shafer added.
"That is why I kindly ask you to respect anyone who chooses to continue wearing a mask in a school or a district building." The Paterson school district has about 25,000 students and more than 3,000 employees.
---
Yosemite National Park reinstates mask mandates amid rising 'covid' cases | added January 17
Yosemite National Park has once again introduced mandatory masks following a spike in covid-19 cases in the region, with multiple other parks and institutions also implementing such policies. "Due to the high covid-19 community level, mask-wearing is now required for all people when entering federal buildings and public transportation in Yosemite National Park, regardless of vaccination status," the park said in an Instagram post.
It has turned off comments on the post, with users only allowed to "like" the notification. Back in June, Yosemite had mandated masks for visitors. As of Jan. 13, Mariposa County in California, one of the counties where the park is located, was placed on high alert over covid-19 infections. In total, the county reported 4,488 cases and 41 deaths. Nine cases and one hospitalization were reported for the week ending Jan. 13.
Multiple other parks across the United States have instituted mask requirements. Adams National Historic Park in Massachusetts asks visitors to wear masks irrespective of vaccination status. Appomattox Court House National Historical Park in Virginia, Kings Mountain National Military Park in South Carolina, and Congaree National Park in South Carolina all now require visitors to wear masks inside the premises.
---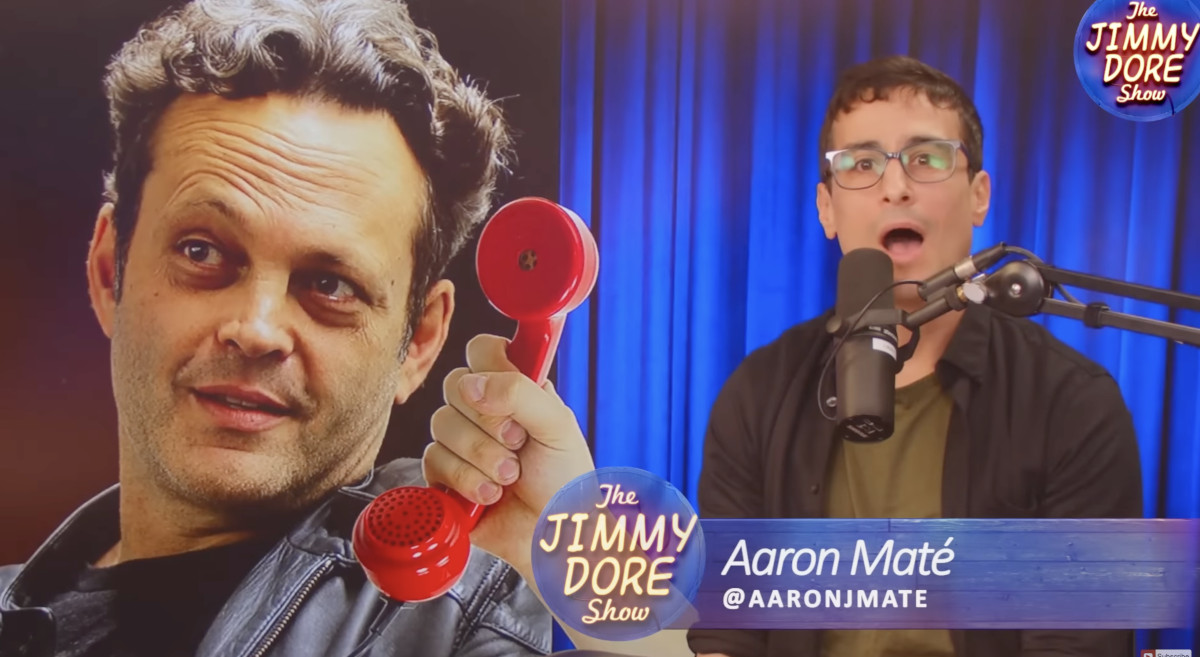 Vince Vaughn defends Dore obsession | added January 17
Vince Vaughn isn't really sure why he feels compelled to call in to The Jimmy Dore Show so frequently, but he's sure he's not obsessed! Still, the popular "Wedding Crashers" actor has worries surrounding Aaron Maté's apparent two-week takeover of the show while Jimmy is allegedly on "vacation." Aaron does his best to reassure Vince that Jimmy will be back next week, but Vince nevertheless asks some borderline creepy questions about whether the studio still harbors Jimmy's "musk."
---
New York Health Department warns new 'omicron' sub-variant more likely to infect vaccinated or people who have had 'covid' | added January 16
NEW YORK — The New York City Health Department warns a new covid-19 subvariant is highly transmissible. This comes as the Centers for Disease Control and Prevention is investigating a possible side effect of the updated covid booster. "When they told me I was positive, I was like, positive for covid?" Bronx resident Brandon Williams said.
Williams is just starting to feel better after testing positive for covid this month. "Honestly, it was terrifying 'cause I lost my taste and smell," he said. He's not sure what strand it was, but the health department says 73% of all recent covid cases in New York City are the new omicron subvariant XXB.1.5. "I've gotten all my shots. I have five," Midtown resident Pat Wexler said. City doctors warn this is the most transmissible form of covid known to date and may be more likely to infect people who are vaccinated or already had covid.
"This, like many of the omicron variants that have preceded it, are very contagious but fortunately have not lead to the development of severe illness for the most part," said Dr. David Hirschwerk, medical director of North Shore University Hospital on Long Island. "Difficult to distinguish this variant from the presentation of other variants and also difficult to distinguish the presentation from other respiratory illnesses, like influenza."
---
Chinese Canadians rush to secure 'covid' medicines to send back home to family in China | added January 16
Amid a surge of covid-19 cases in China, many overseas Chinese, including those as far afield as Canada and as close as Japan, are rushing to buy up medicines in those countries and send them to family back home. NTD Television, The Epoch Times' sister media, talked with courier companies in Vancouver and Toronto who said they've seen a dramatic rise in the number of drug packages being shipped to China by the Chinese community recently.
A staff member at a drug counter in a Toronto Chinese supermarket told NTD she's seen many more Chinese people coming to the store since December to buy fever and cold medicines and send them back to China. Many Chinese living in Japan and other parts of the world similarly rushed to get their hands on the medicines for their families in China, which is facing widespread drug shortages across cities and towns triggered by the latest surge in covid infections.
Generic versions of Tylenol and Advil were quickly snapped up at pharmacies in Hong Kong, Macao, Taiwan, and Australia, and sent to China, according to several media reports. The bulk purchases have also left Japanese drugstores in short supply of such drugs. One pharmacist in Osaka told The Epoch Times recently that Chinese buyers stockpile fever patches, cough and cold medicines, masks and eye drops, and ship them back to the mainland.
---
Travel insurance company refuses payout for missed flight due to mandatory 'covid' testing results | added January 16
The Clyson family trip to Antigua last March was a redo of sorts. They'd already cancelled one trip to Mexico due to covid-19 concerns and restrictions. With two teenagers in tow, Rob and Kathleen Anne Clyson of Kitchener, Ont., knew it might be the last time they'd be able to get the whole clan on a plane at the same time. Kathleen Anne says the family's first trip in three years was exactly what they'd hoped.
"The resort was beautiful. The beach was beautiful. It was a nice, relaxing, family time," she told Go Public. That is, until five days in when they, along with all other air passengers, had to take a rapid covid test to be allowed to fly home. They all passed, except Rob. He had only mild symptoms, but the family vacation ground to a halt. While the rest of the family had to stay at the resort, distanced from other guests, Rob was required to isolate in his room, and would miss their return flight.
It cost $1,050 US to keep him in an Antigua hotel room for three nights and $627.60 Cdn for a separate flight home. Luckily, Kathleen Anne thought, they had plenty of travel insurance. In addition to covid emergency insurance — included in their Sunwing vacation package — she also paid for trip cancellation and interruption coverage. All policies were with Manulife. "It was just peace of mind booking it. I mean, as far as I was aware, there was no other insurance I could have bought that would have protected us," she said.
---
Critics Choice awards mandates 'covid' testing for all attendees | added January 16
All attendees of tonight's Critics Choice awards have to submit a covid test taken within 72 hours of the event. The unusual step is one of the first major awards in 2023 to require this added measure.
Michelle Pfeiffer also posted on Instagram that she will not be attending tonight's awards after testing positive for covid. The two stars of The Banshees of Inisherin, Colin Farrell and Brendan Gleeson, will not appear at tonight's 28th annual Critics Choice Awards, honoring the finest achievements of filmmaking and television programming in 2022. Both have tested positive for covid, according to a studio source.
Farrell was nominated for Best Actor, while Gleeson was tabbed for Best Supporting Actor at tonight's awards. Both attended the Golden Globes on Tuesday, where Farrell won the award for best actor in a comedy or musical. The Banshees of Inishein has nine nominations at the Critics Choice Awards. Also out for tonight's Critics Choice is Jamie Lee Curtis, one of the stars of Everything Everywhere All at Once. She also tested positive for covid.
---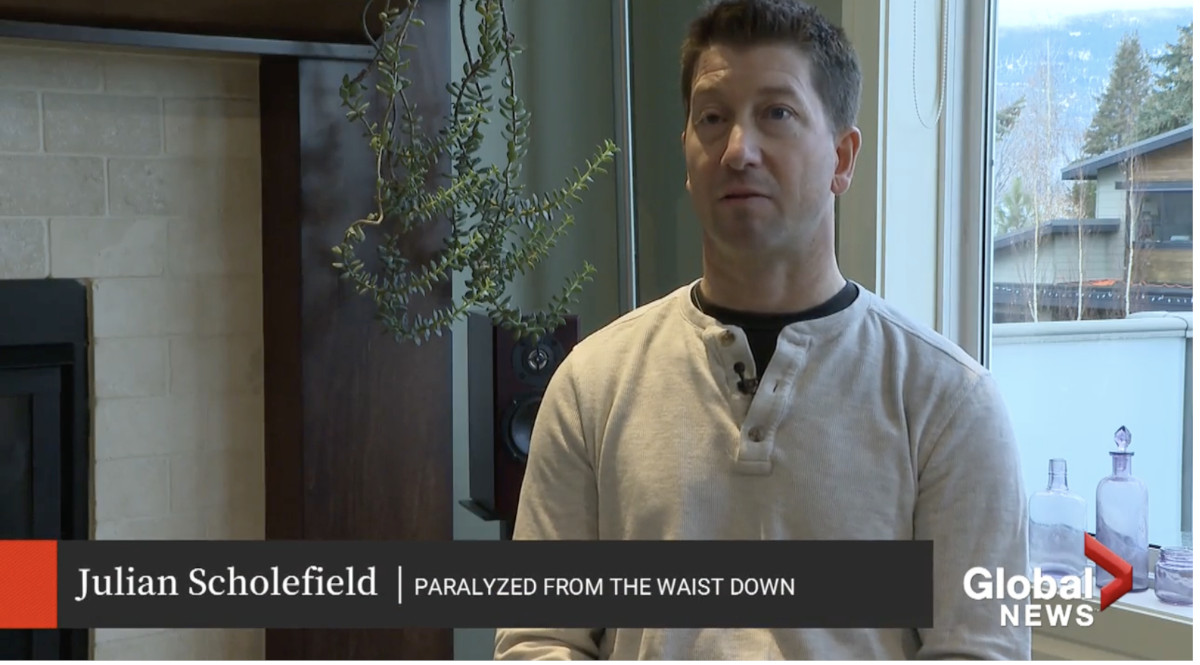 Federal program to compensate man for paralysis after Pfizer 'covid' shot | added January 16
Julian Scholefield says he did everything possible to protect himself and his family from the coronavirus. The B.C. man says he received his first Pfizer vaccination shot in May of 2021. Six months later, he went back for his second shot and said everything was fine, adding he didn't even have a sore arm after getting the injection.
Two weeks later, though, the Okanagan resident said things took a rapid turn for the worse when he and his family were enjoying a day out on the lake. "I was sitting, driving the boat. I realized my left leg started to feel funny and tingly," Scholefield told Global News. "And it didn't go away. In fact, it started to get worse."
Within two hours, Scholefield was paralyzed from the waist down. The Summerland man would spend three months in three different hospitals. Doctors finally diagnosed him with acute disseminated encephalomyelitis or ADEM. "A neurologist who really took an in-depth study into my case did further testing on me," said Scholefield, "and was able to essentially eliminate any other causes except for the covid(-19) vaccine."
---
One Chinese province spent $22 billion dollars on 'covid' mitigation and prevention during pandemic, according to released budget report | added January 16
A number of regional governments in China have revealed the enormous sums they've spent on fighting the pandemic, reinforcing a previous state media report suggesting that mounting costs were a key reason why the country abruptly abandoned its zero-covid policy.
On January 8, when China reopened its borders and formally downgraded its management of covid as a serious infectious disease, the state-owned Xinhua News Agency published an article disclosing the main reasons behind the leadership's change of thinking on their covid policy. "It is difficult to eliminate the coronavirus, and the social cost and price of covid prevention and control are rising," it said.
Last week, local governments across China began to convene for annual legislative sessions laying out their respective policy goals for the year. The meetings will culminate in the national parliamentary session to be held in March, in which the premier is expected to disclose the nation's GDP growth target, as well as its budget plans and other goals. Guangdong, the country's top province by economic output, spent a total of 146.8 billion yuan ($22 billion) on pandemic prevention and control over the past three years beginning 2020, according to the provincial budget report released on Friday.
---
WHO urges China to release more 'covid' information after 60,000 virus related deaths were reported | added January 16
Editor's Note: Meanwhile, the 60,000 'covid' related deaths are linked to a number of other ailments, heart disease, and cancer. Environmental pollution from toxic chemicals were found responsible for the increased number of asthmatic Chinese children and was well known years before the 'covid' pandemonium. — mmd
Previously the Chinese Center for Disease Control and Prevention had only reported 36 deaths from Dec. 7 and Jan. 8, according to the Washington Post. In the revised death toll, Beijing said 5,503 people died of respiratory failure caused by covid-19 and there were 54,435 fatalities from cancer, heart disease and other ailments combined with covid-19 between Dec. 8 and Jan. 12.
The latest figures marked a significant increase from the previous dubiously-low death total of 10,775 since the disease was first discovered in Wuhan in 2019. The WHO said Beijing's announcement on Saturday "allows for a better understanding of the epidemiological situation." It said the WHO director-general, Tedros Adhanom Ghebreyesus, talked by phone with Health Minister Ma Xiaowei.
"WHO requested that this type of detailed information continued to be shared with us and the public," the agency said. The National Health Commission said only deaths in hospitals were counted, which means anyone who died at home wouldn't be included. It gave no indication of when or whether it might release updated numbers. A health official said the "national emergency peak has passed" based on an 83% decline in the daily number of people going to fever clinics from a Dec. 23 high.
---
'Covid' shots linked to reactivation of shingles, according to multiple studies | added January 16
According to a recent case study published in the Journal of Cutaneous Immunology and Allergy, persistent post-jab shingles, aka herpes zoster, an infection caused by the varicella-zoster virus, was associated with the presence of covid-19 jab spike protein in the affected skin.
As explained by the authors: "Since the campaign of vaccination against covid-19 was started, a wide variety of cutaneous adverse effects after vaccination has been documented worldwide. "Varicella zoster virus (VZV) reactivation was reportedly the most frequent cutaneous reaction in men after administration of mRNA covid-19 vaccines, especially BNT162b2.
"A patient, who had persistent skin lesions after BNT162b2 vaccination for … over 3 months, was investigated for VZV virus and any involvement of vaccine-derived spike protein. … "Strikingly, the vaccine-encoded spike protein of the covid-19 virus was expressed in the vesicular keratinocytes and endothelial cells in the dermis." The researchers speculate that the covid-19 jab may induce persistent shingles reactivation by "perturbing the immune system."
---
In memory of those who 'died suddenly' in the United States, January 2-9 2023 | added January 16
We are several days behind, due to the ongoing spike in "sudden deaths" worldwide, our not-yet-complete incorporation of a new tracking system, and some health problems of our own. We therefore post these latest compilations just a few days prior to the next ones, which will, of course, include Lisa Marie Presley, and whichever other such high-profile shockers will have made news by mid-week.
UNITED STATES
Adam Rich, 'Eight Is Enough' star, dead at 54
There is evidence that Rich committed suicide; but inasmuch as he was "vaccinated" (and vehemently so), he is included here, since "vaccination" seems to have increased the likelihood of suicide along with all its other adverse consequences. Los Angeles, CA – Adam Rich, best known for starring in "Eight Is Enough," has died. He was 54. The actor died Saturday at his Los Angeles area home, a family member confirmed to TMZ. A cause of death has yet to be revealed but there was reportedly no foul play, a law enforcement source told the outlet, adding that Rich was found lifeless by an unidentified person who came to his residence.
---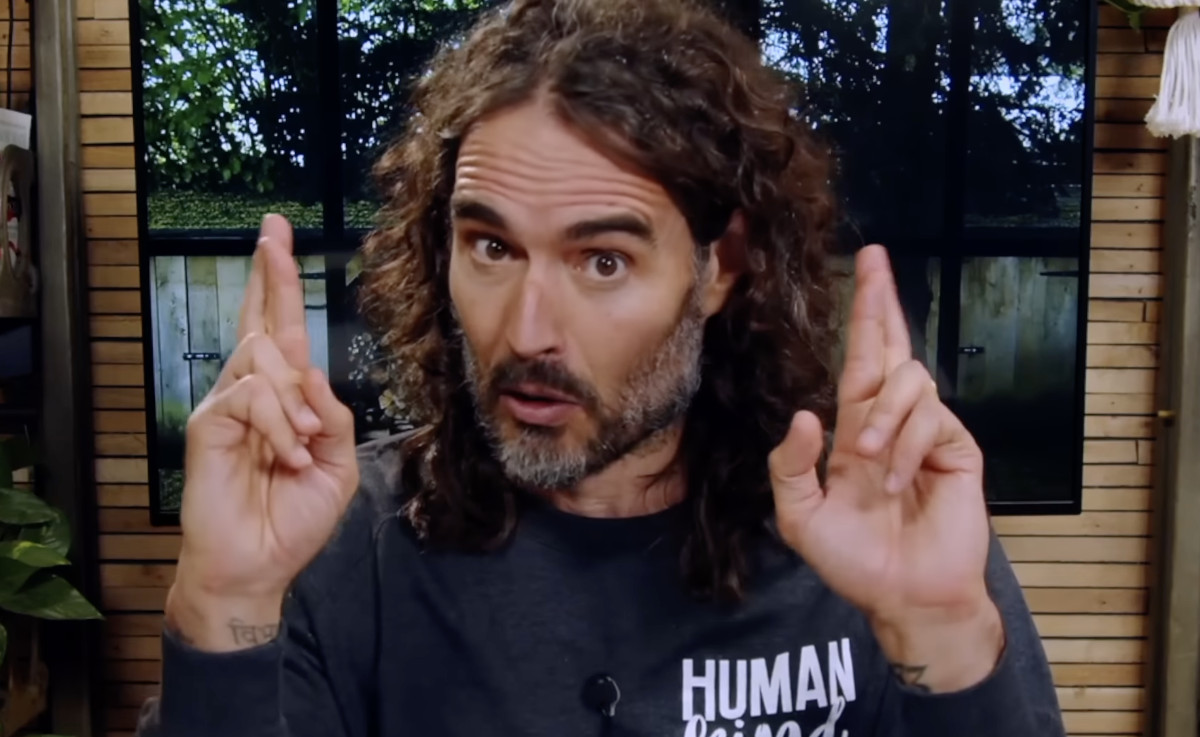 'Aging' disease | added January 16
Just how corrupt are the FDA? This shocking story reveals the truth about their deals with pharma companies.
---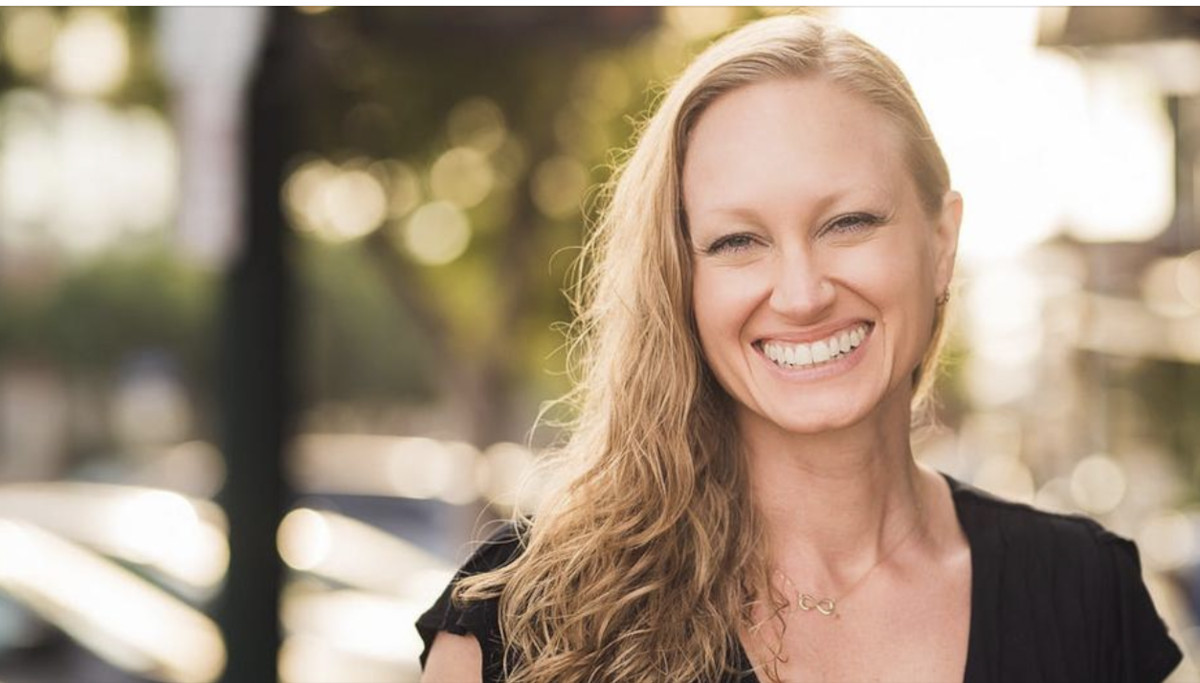 New PWFM is ready: Trauma healing, 'Covid' closing arguments, Vesta-Nessus continued | added January 14
Dear Friend and Listener:
Planet Waves FM returns tonight, featuring a conversation with Meredith Miller, a trauma healing coach. The program usually posts well before its scheduled time of 10 pm ET, always in the same place. My conversation with Meredith is posted early.
In our conversation, we go beyond the politics, science fraud and technical issues, and reach into the heart of the human impact. We have not collectively accounted for what has been done to us personally: the ways we have been emotionally and spiritually injured, and driven apart, and in many places, the abuse, denial, deception and meanness march on.
It's time to address this condition, and Meredith offers some coherent and humane ideas about how to consider our situation and also how to communicate with others.
Closing Arguments on Covid, Part One
The program also includes a segment called "Closing Arguments on Covid," which will dive into the technical and political aspects of the scientific fraud we continue to witness and be subjected to. This is designed to be something you can share with others for a succinct overview of the scientific and legal problem.
I will probably have to handle this in two parts, continuing next week, to keep the material manageable. It will be based on my Open Letter to Prof. Denis Rancourt, now my #3 most visited Substack article.
---
CDC investigates possible "safety concern" of bivalent Pfizer-BioNTech booster shot inducing ischemic stroke in people 65 years and older | added January 14
The Centers for Disease Control and Prevention (CDC) says that a preliminary covid-19 vaccine "safety signal" has been identified and is investigating whether the Bivalent Pfizer-BioNTech vaccine creates an increased risk of ischemic stroke in people 65 and older.
In the Friday statement, the CDC said that the preliminary signal hasn't been identified with the Bivalent Moderna covid-19 vaccine. "Following the availability and use of the updated (bivalent) covid-19 vaccines, CDC's Vaccine Safety Datalink (VSD), a near real-time surveillance system, met the statistical criteria to prompt additional investigation into whether there was a safety concern for ischemic stroke in people ages 65 and older who received the Pfizer-BioNTech Covid-19 Vaccine, Bivalent," the CDC said.
"Rapid-response investigation of the signal in the VSD raised a question of whether people 65 and older who have received the Pfizer-BioNTech Covid-19 Vaccine, Bivalent were more likely to have an ischemic stroke in the 21 days following vaccination compared with days 22-44 following vaccination." According to the CDC, an ischemic stroke "occurs when blood clots or other particles block the blood vessels to the brain."
---
NYC health officials declare new XBB.1.5 variant the "most transmissible" strain to date | added January 14
The unprecedented infectiousness of XBB.1.5 prompted renewed calls for public caution Friday from New York City health officials, who announced the latest omicron descendant, widely believed to be behind the latest case wave, now accounts for nearly three-quarters of all coronavirus circulating across the five boroughs.
Calling the new strain "the most transmissible covid variant we know of to date," the city's health department said XBB.1.5 is now responsible for 73% of all covid cases sequenced in New York City. Omicron, and its litany of descendants including XBB.1.5, is the only variant of concern still currently in circulation, public health officials say. Health data, though, only reflects sequenced cases through the first of the year, and a relatively small share of positive cases undergo the exhaustive process required to isolate variants (just 3% in the city's latest week of available data and trending downward). That means XBB.1.5's actual prevalence is likely considerably higher than reported.
According to CDC variant data updated Friday, XBB.1.5 accounts for an estimated 82.7% of covid circulating in the New York region, which also includes New Jersey, the Virgin Islands and Puerto Rico, and could represent as many as 88.2% of cases. That's up from a 72.7% baseline estimate and 81.2% high in last week's report. City health officials also noted that XBB.1.5 may be more likely to infect people who have been vaccinated or already had covid — a reality that Dr. Ashish Jha, head of the White House Covid Task Force, acknowledged last week.
---
China reports nearly 60,000 'covid'-related deaths since early December | added January 14
BEIJING (AP) — China on Saturday reported nearly 60,000 deaths in people who had covid-19 since early December following complaints it was failing to release data, and said the "emergency peak" of its latest surge appears to have passed.
The toll included 5,503 deaths due to respiratory failure caused by covid-19 and 54,435 fatalities from other ailments combined with covid-19 since Dec. 8, the National Health Commission announced. It said those "deaths related to covid" occurred in hospitals, which left open the possibility more people also might have died at home. The report would more than double China's official covid-19 death toll to 10,775 since the disease was first detected in the central city of Wuhan in late 2019.
China stopped reporting data on covid-19 deaths and infections after abruptly lifting anti-virus controls in early December despite a surge in infections that began in October and has filled hospitals with feverish, wheezing patients. The World Health Organization and other governments appealed for information after reports by city and provincial governments suggest as many as hundreds of millions of people in China might have contracted the virus.
---
'Covid' remained leading cause of law enforcement deaths in 2022, according to the National Law Enforcement Memorial Fund | added January 14
Covid-19 remained the leading cause of law enforcement deaths in 2022 despite the number attributed to the virus dramatically declining. A new report released Wednesday by the National Law Enforcement Officers Memorial Fund looked at preliminary data and found that 226 federal, state, tribal and local law enforcement officers died last year while in the line of duty.
Of those deaths, 70 can be attributed to covid-19. However, this is an 83% decline compared to the 405 officers who died from covid-19-related complications in 2021. "While America's law enforcement officers are still battling the deadly effects of the covid-19 pandemic, there has been a significant reduction in such overall deaths, likely attributed to reduced infection rates and the broad availability and use of vaccinations," the report read.
Marcia Ferranto, CEO of NLEOMF, told ABC News to recognize an officer line of duty death from covid as such, each case is reviewed by a medical team and then by a group of 13 law enforcement peers. "At that point, it is determined whether this would be considered a line of duty death," she said. "At this point, for 2022, we're looking at recognizing 70 of these covid-related cases as official line of duty deaths and each one, tragic."
---
Game of clones, "new year, new variant" | added January 14
It's a new year and with that comes certain expectations. For some, the new year brings a fresh start and a chance to build new relationships. For others, it is a time to finally accomplish goals that have remained unfinished for far too long. The start of each year is a time to reflect on attaining accomplishments and achievements that may have seemed unattainable in the past. It is a time to celebrate endings and proceed towards new beginnings. It is the motivational push many need to dream bigger and better.
Amazingly, it seems that this strive to be a better version of oneself does not stop with humanity. "SARS-COV-2 " also got the memo that it is time once again to tackle the New Year's resolution. The task for the little "virus-that-keeps-on-evolving" is to achieve it's goal of becoming yet another more infectious version of itself so that it can continue to evade that pesky nuisance referred to as vaccine-induced "immunity." Otherwise, if the "virus" stays the same and people continue to become ill, we might get the impression that these toxic injections are not effective whatsoever.
Thus, it's a new year and the mainstream media is in full prep mode, hyping up the arrival of a brand new more-infectious "variant" ready to unleash havoc on the boosted, vaccinated, and unvaccinated alike. "New Year, New Variant" seems to be the catchy slogan to start the year off right. For those who are uninformed, this discovery of yet another "variant" may seem like an ominous warning. CNN definitely wants us to be terrified of this prospect and sounded the alarm over the looming "variant" threat on New Year's eve…
---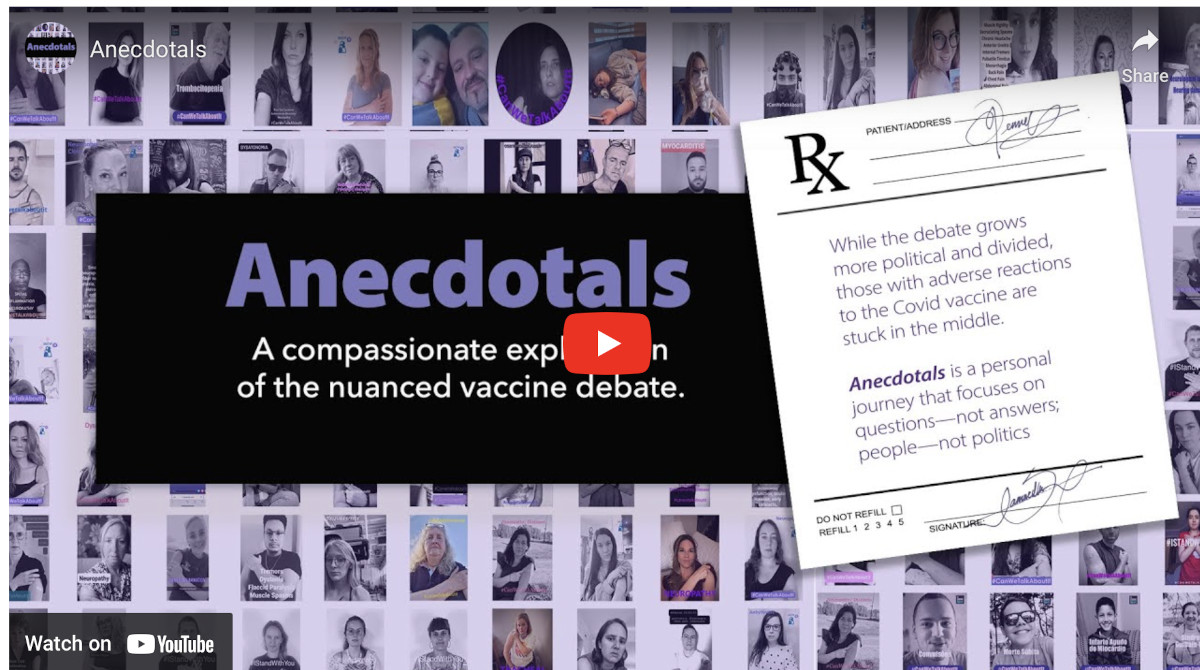 'Anecdotals' documentary: A glimpse into the lives of people injured from 'covid' shots | added January 14
People who have been harmed by covid-19 shots have suffered a range of medical issues — everything from death and permanent disability to pericarditis, nerve damage and overwhelming fatigue. While their symptoms vary, they share several common themes:
Abandonment — Those injured by covid-19 jabs have been largely abandoned by the mainstream medical community and government. Shame — Those who spoke out about their injuries have been shamed, ridiculed and labeled unethical; their medical issues have been politicized, while society provides no empathy. Hopelessness — With no programs in place to help those injured by covid-19 shots, and many doctors afraid to even acknowledge the shot's connection to patients' symptoms, many of those harmed feel lost and don't know where to turn for help.
Bringing attention to the issue — and to the people whose lives have changed drastically since receiving a covid-19 shot — is the first step to recovery. The film "Anecdotals" does just that, providing a glimpse into the lives of people who have suffered significant adverse reactions from covid-19 shots. Many of them have been told their stories don't matter. After all, they're just anecdotes. But as you'll see in the film, their journeys need to be heard, not only so they can access much-needed medical care but also so society becomes aware of the real risks of covid-19 shots that have been covered up and censored.
---
Prominent cardiologist makes "unprompted" statement that mRNA shots pose a cardiovascular risk | added January 14
In a live television appearance today on the BBC, cardiologist Dr. Aseem Malhotra took the network by surprise when he made the "unprompted" suggestion that mRNA vaccines, such as the Pfizer-BioNTech and Moderna covid-19 vaccines, pose a cardiovascular risk.
Malhotra later tweeted the video from his BBC appearance, accompanied by the celebratory message, "We broke mainstream broadcast media," generating instant controversy in the Twittersphere and elsewhere — ranging from triumphant tweets by those skeptical of mRNA vaccines, to calls for Malhotra to be "canceled" and questioning his claims. Malhotra's father, Dr. Kailash Chand — a prominent general practitioner who was formerly deputy chair of the British Medical Association — died in July 2021.
In an October 2022 interview with Robert F. Kennedy, Jr., chairman and chief litigation counsel for Children's Health Defense (CHD), Malhotra shared how he was one of the first to take the Pfizer vaccine and how he publicly promoted the vaccines on TV. But that was before he thoroughly reviewed the scientific safety data, which convinced him the vaccines pose unprecedented harm. Malhotra told Kennedy he was prompted to look into the safety data on the covid-19 vaccine when his father — "a very eminent doctor in the U.K., considered one of the most prolific advocates for the National Health Service" — suffered an unexplained sudden cardiac death in July after getting an mRNA covid-19 vaccine.
---
Japanese health officials baffled over increased 'covid' related deaths despite high booster intake | added January 14
After three booster campaigns in 2022, the Japanese are now in a league of their own among mRNA consuming countries, administering far more boosters than countries that had far more coercive vaccination campaigns.
Japanese over-65s have done their best to reduce Japan's 612-million-dose stockpile of mRNA jabs, with third, fourth and fifth jab rates of 91%, 82.5%, and 56%, respectively. But unfortunately, Japan has started 2023 by reporting its highest ever daily covid death tolls. During the booster era starting in early 2022, each wave has been noticeably higher than the last.
What could possibly explain this? Let's ask Takaji Wakita, Chairman of Japan's Covid Response Advisory Board: "The cause of the rise in covid deaths is hard to explain." Nice to see an expert admit the limit of his knowledge. But there must be something Dr. Kamayachi can tell us, right? Dr. Kamayachi, citing the rapid spread of covid infections as one reason, explained that the majority of those who died were over 60 and many had underlying medical conditions. The direct cause of death is often heart failure or kidney disease, and he said that "thorough analysis is needed".
---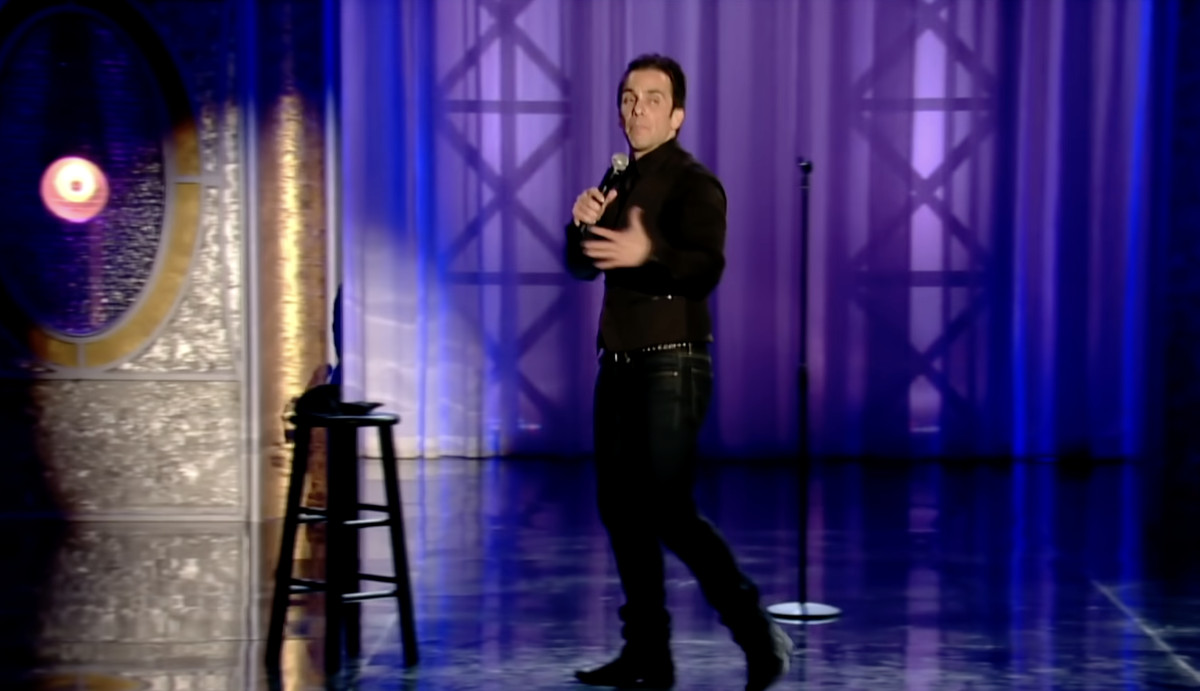 I thought I was dying before the 'pandemic' | added January 14
It's okay to question Google and the pharmacist…. happy weekend…
---
World Health Organization says China "heavily underreporting" 'covid' deaths | added January 13
The World Health Organization said Wednesday China is "heavily underreporting" the number of covid-19 deaths as a wave of infections sweeps the country. The Chinese Center for Disease Control and Prevention has not posted a daily briefing on covid-19 to its website since Jan. 8 and has reported just 37 deaths since the "zero covid" policy was lifted on Dec. 7 for a total of 5,272 deaths since the pandemic began.
According to data from Johns Hopkins Coronavirus Resource Center, China has seen nearly 18,000 deaths since the pandemic started. "WHO still believes that deaths are heavily underreported from China, and this is in relation to the definitions that are used but also to the need for doctors and those reporting in the public health system to be encouraged to report these cases and not discouraged," Michael Ryan, executive director of WHO Health Emergencies Program said during a press conference in Geneva.
Ryan praised many of China's measures to reduce the burden of disease including administering antivirals early in the course of infection and expanding designated beds in intensive care units but called for more reporting. "We are working ever closer with our colleagues in China to try and understand better the transmission dynamics, but we still do not have adequate information to make a full comprehensive risk assessment," he said.
---
CDC reviews VAERS data of updated booster jab adverse reactions in children and deems only two cases "serious" | added January 13
A new review of safety data by the Centers for Disease Control and Prevention found just two incidents of serious adverse events following the nearly 1 million updated covid-19 booster shots administered to children ages 5-11 since October.
The study, which was published Thursday by the CDC, examined more than 900 reports to the Vaccine Adverse Event Reporting System and found that about 99.8% of submissions for children ages 5-11 years were deemed not serious. Most of the reports were related to vaccination errors, like children receiving the wrong dose for their age. The two serious events reported included one child who developed symptoms consistent with Miller Fisher syndrome, which is a rare neurological condition that is considered to be a variant of Guillain-Barré syndrome, and another child who was hospitalized with hives and arthritis.
Researchers also looked at more than 3,200 submissions to v-safe, a safety surveillance system established by CDC to monitor adverse events after covid-19 vaccination, and found that no children enrolled in the program received hospital care after vaccination with the updated shot. Additionally, no incidents of myocarditis or death were reported after the shot. "Preliminary safety findings from the first 11 weeks of bivalent booster vaccination among children aged 5-11 years are reassuring," the study said.
---
Lisa Marie Presley dead after suffering cardiac arrest at Calabasas home | added January 13
Lisa Marie Presley, Elvis Presley's only child, ex-wife of Michael Jackson and an accomplished artist in her own right, died Thursday at a Los Angeles hospital after a cardiac arrest. She was 54. Presley suffered the medical emergency at her home in Calabasas just two days after attending the Golden Globes.
"It is with a heavy heart that I must share the devastating news that my beautiful daughter Lisa Marie has left us," her mother Priscilla Presley said in a statement. "She was the most passionate, strong and loving woman I have ever known." At Tuesday night's Golden Globe Awards, Austin Butler won best actor in a drama film for his portrayal of Lisa Marie's father in Baz Luhrmann's "Elvis."
Butler dedicated part of his acceptance speech to Lisa Marie and Priscilla Presley, who was also in attendance at the awards ceremony in Beverly Hills. "Thank you for opening your hearts, your memories, your home to me," Butler said. "Lisa Marie, Priscilla — I love you forever." Born Feb. 1, 1968 to Priscilla and Elvis Presley, Lisa Marie was famous from the day she was born. By age 12, she'd inherited the Graceland mansion in Memphis, Tenn., and at age 25, she formally inherited her father's estate.
---
Chinese travelers flee to Hong Kong seeking foreign-made mRNA booster jabs | added January 13
Private services offering Chinese travellers access to mRNA vaccines are attracting droves of mainlanders to Hong Kong and Macau seeking a booster shot that their government has refused to approve.
As part of its dismantling of the country's zero-covid policy last month, China's government also lifted quarantine and other border restrictions. It prompted a wave of interest in overseas travel, particularly for the upcoming lunar new year holiday later this month. However, there also appears to be a large contingent chasing the mRNA bivalent vaccines.
Throughout the pandemic the Chinese government has allowed only domestically produced vaccines for its citizens, refusing to approve foreign-made jabs. Health experts and medical studies have raised concerns about the efficacy of China's vaccines, which use an inactivated virus, compared with the mRNA vaccines available elsewhere. The appetite for the overseas vaccine is difficult to quantify, but a rash of services offering travel packages and self-funded shots in Hong Kong and Macau have sprung up in recent weeks.
---
Insufficient safety data doesn't support updated 'covid' booster jabs for all, according to vaccine expert | added January 13
In a perspective published Jan. 11 in the New England Journal of Medicine, vaccine expert Dr. Paul Offit says it's time to rethink booster recommendations. In the third year of the pandemic, the population's immune situation is vastly different from what it was in 2019 when SARS-CoV-2 emerged.
Now, most people have been vaccinated against the virus, been infected with it (once or multiple times), or both. And the latest data show that the newest booster shot, which targets the omicron BA.4/5 strain and original virus variants in a bivalent formulation, isn't that much more effective in generating virus-fighting antibodies than the original vaccine when used as a booster.
"The experience of the past year has taught us that chasing these omicron variants with a bivalent vaccine is a losing game," says Offit, director of the vaccine education center at the Children's Hospital of Philadelphia and a member of the U.S. Food and Drug Administration's vaccine advisory committee. Offit also developed the rotavirus vaccine. In his perspective piece, Offit cites data from two leading virologists—Dr. David Ho, director of the Aaron Diamond AIDS Research Center at Columbia University, and Dr. Dan Barouch at Harvard Medical School.
---
Moderna develops new mRNA shot to treat patients with heart failure, according to CEO Stéphane Bancel | added January 13
Moderna has developed a new mRNA shot meant to treat patients who suffered heart failure, according to CEO Stéphane Bancel. Speaking to the Business Weekend podcast on Sky News in October that is now recirculating on social media, Bancel boasted of a new experimental program where patients' hearts are injected with mRNA.
"We are now in a super exciting program where we inject mRNA in people's heart after a heart attack to grow back new blood vessels and re-vascularize the heart," Bancel said. "It's like science fiction medicine." The Sky News reporter pointed out Moderna's research investments were only made possible due to massive profits it made from the covid-19 mRNA vaccine.
"That's the irony of covid, is it really has in some ways allowed you to go and develop these other areas because of the revenues that came through the door," he said. Bancel replied, "You're 100% right." A business update from Moderna released Monday outlining several mRNA projects details the mRNA technology behind its new heart attack vaccine. From a Moderna's recent business update:
mRNA-0184 encodes for relaxin, a naturally occurring hormone that is known to cause hemodynamic changes that are potentially beneficial for heart failure patients. The mRNA sequence of mRNA-0184 is engineered to instruct the body to produce relaxin with an extended half-life, with the goal of producing a sustained clinical benefit in heart failure patients – this longer half-life may result in more durable effects compared to previous approaches.
---
Large Israeli study finds long-covid symptoms fade for most patients after one year | added January 13
Most people who experience so-called "long covid" as a result of mild covid-19 infection see the symptoms fading away after a year, a large study suggests. For the study, published on Wednesday in The BMJ, a team of Israeli scientists looked at the records of 1,913,234 patients from Maccabi Healthcare Services, a nationwide health care organization in Israel.
Those patients were tested for covid-19 from March 2020 to October 2021, before omicron became the dominant variant of the virus. To investigate long covid in patients with mild infections, the researchers identified 299,870 patients who met the criteria. They then matched each patient with a person who tested negative for covid-19 and had similar age, sex, time of test, and vaccination status, and followed the pair's health conditions for a year.
When compared to their non-covid counterparts, patients with mild covid were found to have a significantly increased risk of conditions throughout the year of follow-up, including loss of smell and taste, breathing difficulties, weakness, palpitations, strep throat, dizziness, and concentration and memory impairment popularly dubbed "brain fog." For most of the patients, according to the findings, their long-covid problems were resolved by the end of one year.
---
Conflict of Interest: Former Pfizer consultant evaluated 'covid' vax safety and efficacy | added January 13
A member of a purportedly independent data monitoring committee charged with ensuring the safety and efficacy of the Pfizer-BioNTech covid-19 vaccine previously worked as a paid consultant and advisor to Pfizer.
Dr. Kathryn Edwards' apparent conflict of interest was revealed during a recent episode of "The Highwire with Del Bigtree." Bigtree, an independent journalist and founder of Informed Consent Action Network (ICAN), interviewed Aaron Siri, ICAN's lead attorney. Siri, supported by ICAN, deposed and then cross-examined Edwards during Hazlehurst v. Hays, the first vaccine-related autism case to ever reach a jury in the U.S.
Edwards served as an expert witness in the Hazlehurst case for one of the defendants, a medical clinic in Tennessee that administered several childhood vaccines to Yates Hazlehurst in 2001. She testified that the vaccines Hazlehurst received "were not relevant or important" to Hazlehurst's subsequent development of autism. Court transcripts reviewed by The Defender reveal that Edwards' conflict of interest involving Pfizer was just one of several revealed in her deposition and cross-examination.
---
Newly elected Minnesota senator calls 'covid' jab a "death shot" during state Capital rally | added January 13
Newly elected Minnesota state Sen. Nathan Wesenberg, R-Little Falls, suggested Gov. Tim Walz should be jailed and called covid-19 vaccines a "death shot" during a rally at the state Capitol on Thursday. "I'm not anti-vaccine but I'm anti-covid-vaccine. It's not a vaccine, it's a death shot," Wesenberg said during the demonstration, which was filmed by Alpha News.
The demonstration was organized by local anti-vaccine groups and featured Dr. Scott Jensen, the 2022 Republican candidate for Minnesota governor and a family doctor who rose to prominence by spreading misinformation about covid-19 on Fox News. The speakers also included Republican state Sens. Eric Lucero, Jim Abeler, Steve Drazkowski, Andrew Mathews and Glenn Gruenhagen as well as Reps. Pam Altendorf and Walter Hudson.
Anti-vaccine activists have decried vaccine "mandates" as an infringement on their civil liberties despite the fact that vaccine requirements for students and government workers include exemptions for religious and health reasons. Wesenberg, who defeated two longtime state legislators in the Republican primary, said his wife recently left a job as a doctor because her employer didn't like that she was writing exemptions for masks and covid-19 vaccines. A LinkedIn profile for Jennifer Wesenberg says she left a job at CentraCare in February 2022.
---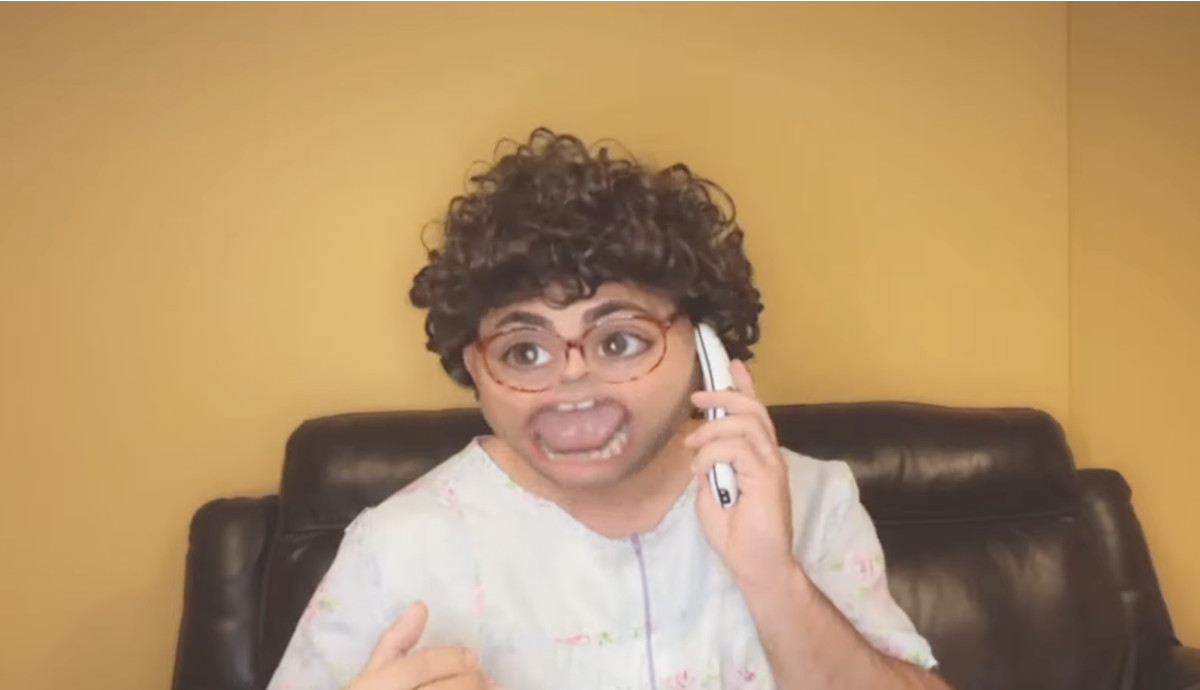 No more gas stoves | added January 13
Zia Lucia is a bit sick of climate change…
---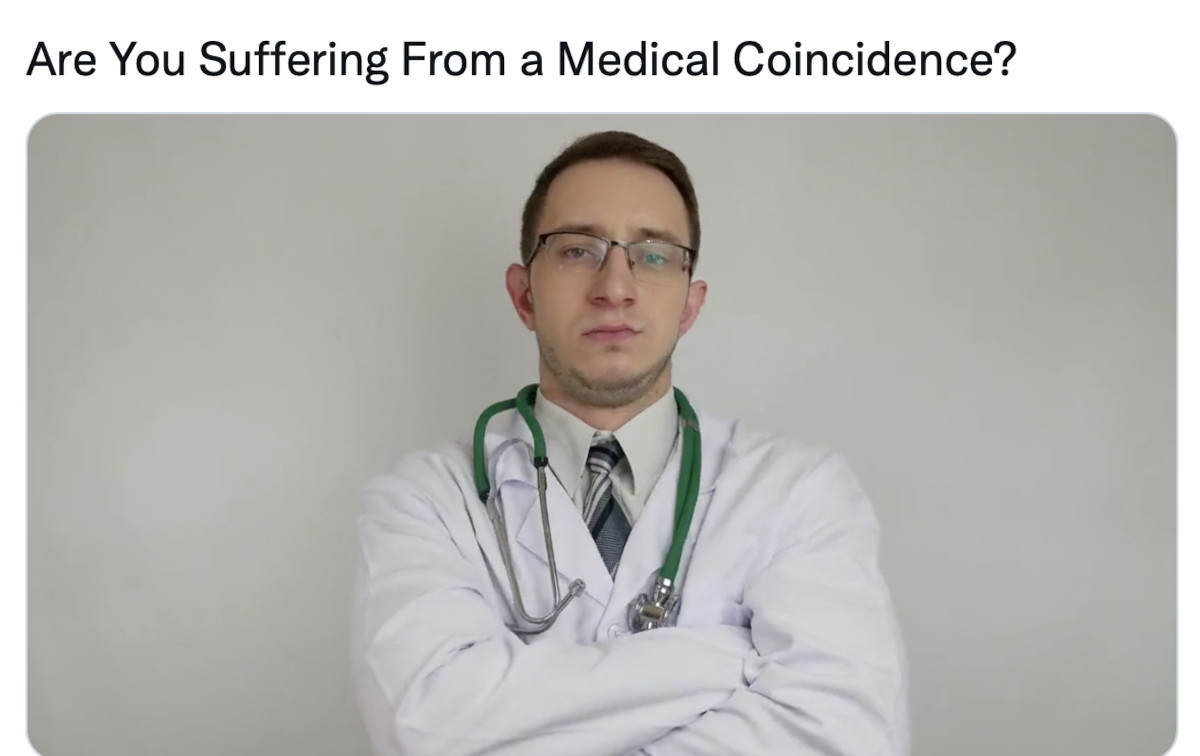 Suffering from a 'medical coincidence'? | added Jan. 12
Editor's Note: Not a coincidence that over 50 percent of Americans are deficient in magnesium. This essential mineral is getting harder for the body to absorb and needed by 300 enzymes in the body to carry out biochemical reactions. — mmd
Kaufman Institute straps on their blinders, specializing in the effects and leaving the causes to the conspiracy theorists…
---
FDA vax advisors "disappointed" and "angry" there was no presentation on updated booster jab efficacy  | added Jan. 12
Some vaccine advisers to the federal government say they're "disappointed" and "angry" that government scientists and the pharmaceutical company Moderna didn't present a set of infection data on the company's new covid-19 booster during meetings last year when the advisers discussed whether the shot should be authorized and made available to the public.
That data suggested the possibility that the updated booster might not be any more effective at preventing covid-19 infections than the original shots. The data was early and had many limitations, but several advisers told CNN that they were concerned about a lack of transparency. "I was angry to find out that there was data that was relevant to our decision that we didn't get to see," said Dr. Paul Offit, a member of the Vaccines and Related Biological Products Advisory Committee, a group of external advisers that helps the FDA make vaccine decisions.
"Decisions that are made for the public have to be made based on all available information – not just some information, but all information." At a meeting of this FDA advisory group in June and a meeting in September of a panel that advises the US Centers for Disease Control and Prevention, the experts were presented with reams of information indicating that the new vaccine worked better than the one already on shelves, according to a review of videos and transcripts of those meetings and slide presentations made by Moderna, CDC and FDA officials.
---
Biden administration extends 'covid' public health emergency until April due to highly transmissible 'omicron' subvariant | added January 12
The Biden administration has extended the covid-19 public health emergency until April as a highly transmissible omicron subvariant stokes concern that the U.S. may face another wave of hospitalizations from the disease this winter.
"The Covid-19 Public Health Emergency remains in effect, and as HHS committed to earlier, we will provide a 60-day notice to states before any possible termination or expiration," a spokesperson for the Health and Human Services Department said. The U.S. has renewed the covid public health emergency every 90 days since the Trump administration first issued the declaration in January 2020.
The emergency declaration has had a vast impact on the U.S. health-care system over the past three years. It has protected public health insurance coverage for millions, provided hospitals with greater flexibility to respond to patient surges and expanded telehealth. The White House covid task force led by Dr. Ashish Jha has repeatedly sought to reassure the public that the U.S. is in a much stronger place today due to the widespread availability of covid vaccines and treatments that prevent severe disease and death from the virus.
---
WHO undergoes risk assessment of new 'omicron' subvariant and finds no increase in severity of the virus | added January 12
The omicron XBB.1.5 variant of covid-19 does not have any mutations known to increase the severity of the virus in individuals, according to the World Health Organization (WHO). In a risk assessment (pdf) published on Jan. 11, the health agency said that the XBB.1.5 variant "does not carry any mutation known to be associated with potential change in severity.
"Based on its genetic characteristics and early growth rate estimates, XBB.1.5 may contribute to increases in case incidence globally," the agency said. However, it noted that "to date, the overall confidence in the assessment is low as growth advantage estimates are only from one country, the United States of America."
The risk assessment comes as the Biden administration on Jan. 11 extended the covid-19 state of emergency following consultation with public health officials. "The Covid-19 Public Health Emergency remains in effect, and as HHS [the Department of Health and Human Services] committed to earlier, we will provide a 60-day notice to states before any possible termination or expiration," a spokesperson for HHS told media outlets.
---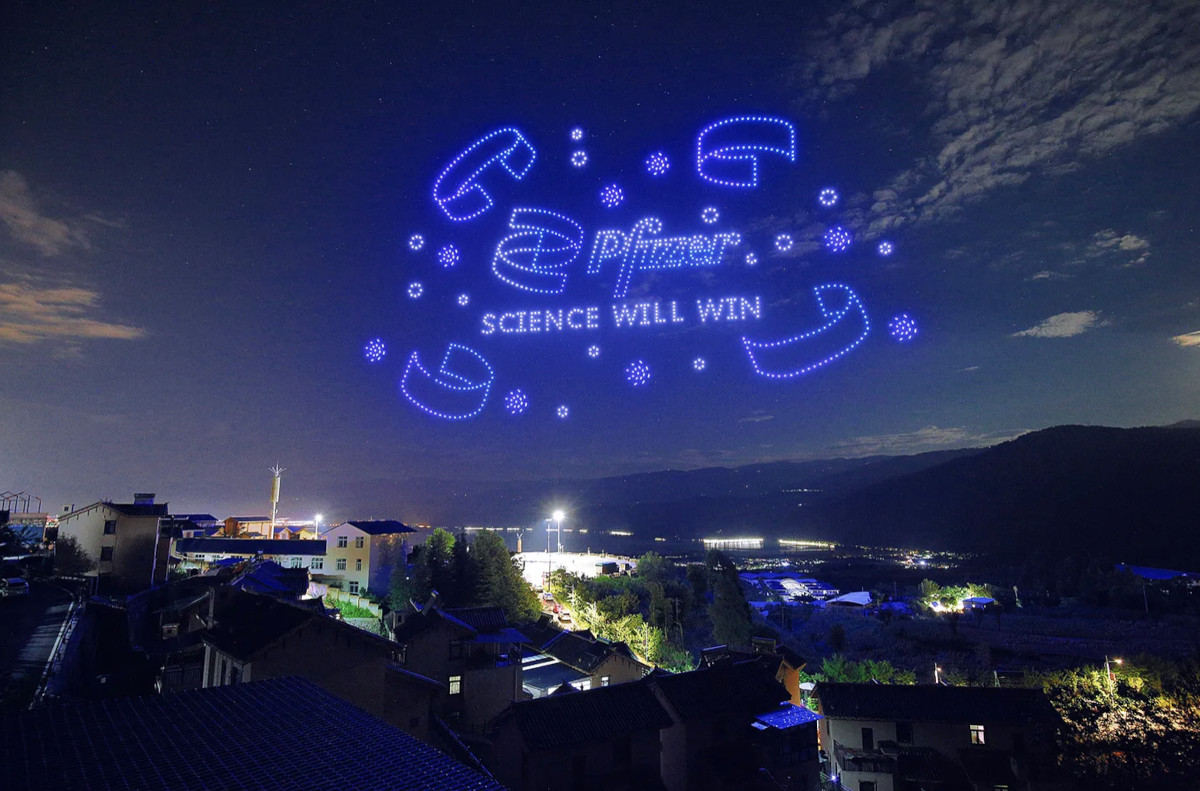 Pfizer in the sky: "Science will win" | added January 12
This hologram show came to life courtesy of the advertising agency called F5 Shanghai, to "spread Pfizer's expertise in very unforgettable ways." 1,000 drones formed symbols, and thus acted like a health tips pictogram projected in the sky. Health tips could be seen by villagers and those who lived miles away.
Pfizer also worked closely with the local health government to ensure that the symbols were truly relevant, customized, and useful to all villagers. There were six health tips — one for every member of the family — baby, child, mother, father, grandfather, and grandmother. During the performance, a narrator on-ground also provided more details to the audience about what the health symbols represented.
There were also speeches to let people know more about Pfizer's mission, the objective of the campaign, and how everyone can benefit from Pfizer's innovative spirit, no matter where they lived. The outrageous show in the sky has a funny personal meaning to me. When I was a teen, interested first and foremost in figuring out the meaning of life—and looking into every philosophical and theological tradition available to me to figure that out—I had an Eastern philosophy phase.
---
Boston launches wastewater surveillance program to monitor rising 'covid' cases and CDC concerns | added January 12
Boston is launching its own efforts to monitor levels of covid-19 in the city's wastewater, a step officials say will boost their ability to respond to the ongoing challenges presented by the virus. The move comes as city officials have raised concerns about rising cases and about the Centers for Disease Control and Prevention raising Suffolk County's community risk for covid-19 from medium to high.
The Boston Public Health Commission said Wednesday the wastewater surveillance program will use samples gathered at 11 manholes across the city in order to get "more localized estimates" of how much of the virus and its variants are circulating across Boston's neighborhoods. Having 11 testing sites at manholes in Boston's neighborhoods — Brighton, Back Bay, Charlestown, Dorchester, East Boston, Hyde Park, Jamaica Plain, Mattapan, Roslindale, Roxbury, and South Boston — will allow for a "detailed understanding of how covid-19 is affecting different neighborhoods," according to the commission.
"This data will enable BPHC to respond to the covid-19 pandemic with more precise interventions for communities with high or rising levels of virus," the commission said. Previously, the city relied on the covid-19 wastwater data generated by the Massachusetts Water Resources Authority. The new program is being conducted in partnership with the Boston Water and Sewer Commission and Cambridge-based Biobot Analytics, which has also been working on the Boston-area surveillance program with MWRA.
---
Two former ESPN employees file lawsuit over denial of religious exemption from 'covid' jab | added January 12
Two former ESPN employees filed a federal lawsuit against the sports media giant, alleging the company's covid-19 vaccine requirement violated religious freedom rights. ESPN and the sports network's parent company, The Walt Disney Company, are listed as defendants in a lawsuit filed in U.S. District Court in Connecticut Wednesday by former ESPN reporter Allison Williams and ex-producer Beth Faber, according to Front Office Sports.
Williams and Faber were fired by ESPN in late 2021. "Forcing [the] plaintiffs to choose between continuation of their employment and a violation of their religious beliefs in order to retain their livelihoods imposes a substantial burden on plaintiffs' ability to conduct themselves in accordance with their sincerely held religious beliefs," attorney Christopher Dunn wrote in the complaint, according to the outlet.
Williams has been outspoken about vaccine mandates, saying in October 2021 on Instagram while announcing her departure from ESPN that it went against her "my values and my morals." "I have been denied my request for accommodation by ESPN and The Walt Disney Company, and effective next week, I will be separated from the company," Williams said.
---
Seven facts Fauci knew but lied about; GOF research and tax-payer funded Eco-Health Alliance | added January 12
The following is a paraphrase of the opening round — the warning shot — by U.S. Rep. Jim Jordan (R-Ohio) Tuesday in which he used his time to outline seven facts that Dr. Anthony Fauci knew, and, more importantly, what Fauci did, and did not do, when he was made aware of these facts.
This does not bode well for Fauci and those involved in the cover-up. Fauci understood that American tax dollars went to EcoHealth Alliance and that money was then funneled to the Wuhan Institute of Virology (WIV) lab in China. Fauci knew EcoHealth Alliance was given an exemption from the pause on gain-of-function research. Fauci knew that the security standards at the WIV lab in China were deficient.
Fauci knew that EcoHealth Alliance was not in compliance with its grant reporting requirements and wasn't adhering to the contract. Fauci knew that gain-of-function research was in fact being conducted in the WIV lab in China. Fauci knew that the standard P3CO interagency review process wasn't followed in approving the grant to EcoHealth Alliance. Fauci knew that the virus likely came from the lab where U.S. taxpayer dollars were sent … the very city where that lab is at, a deadly virus breaks out that would ultimately kill six million people around the world.
---
Research shows elevated levels of spike protein, cytokines and troponin in young adults who develop myocarditis after 'covid' shot | added January 12
Research into young adults who develop myocarditis following covid-19 vaccination has found new insights, including elevated levels of the spike protein and increased cytokines and troponin.
Despite these findings, the researchers emphasize that the risk of severe covid-19 continues to outweigh the rare risk of post-vaccination myocarditis. Their findings do point to a potential treatment to prevent or reverse this rare condition, according to the study.
"The risk of developing severe disease from acute infection significantly outweighs this rare risk" said co-corresponding author Lael Yonker, MD, a pediatric pulmonary medicine specialist at Mass General for Children, in a press release. "While this finding helps us better understand this potential complication, it does not alter the risk benefit ratio of receiving the covid vaccines. The incidence of myocarditis and other heart-related complications among children infected with SARS-CoV-2 is much higher than the risk of post-vaccination myocarditis."
---
A look into Russia's biometric collection and storage data nightmare | added January 12
On Wednesday, December 21st, the Russian State Duma adopted a bill that regulates the collection and storage of biometric data in Russia. To prevent the misuse or mishandling of biometric data by private enterprises, the legislation requires all face scans and voice samples to be stored in a centralized Unified Biometric System (UBS).
A press release published by the State Duma claims the bill "protects" the biometric data of Russians and guarantees that the collection of such data is completely voluntary. Sounds pretty good. What's not to like? Well, for starters…
1. RUSSIA'S UNIFIED BIOMETRIC SYSTEM WILL BE CONTROLLED AND OPERATED BY A COMMERCIAL COMPANY. The bill is supposed to stop unscrupulous profiteering and abuse by corporations and businesses. The ingenious solution? Give the country's biometric data to a commercial enterprise: The guardian of Russia's biometric data, the Center for Biometric Technologies JSC (joint-stock company), has the following stakeholders: Rostelecom (49%), The Russian government via the Federal Property Management Agency (25%), and the Bank of Russia (25%).
---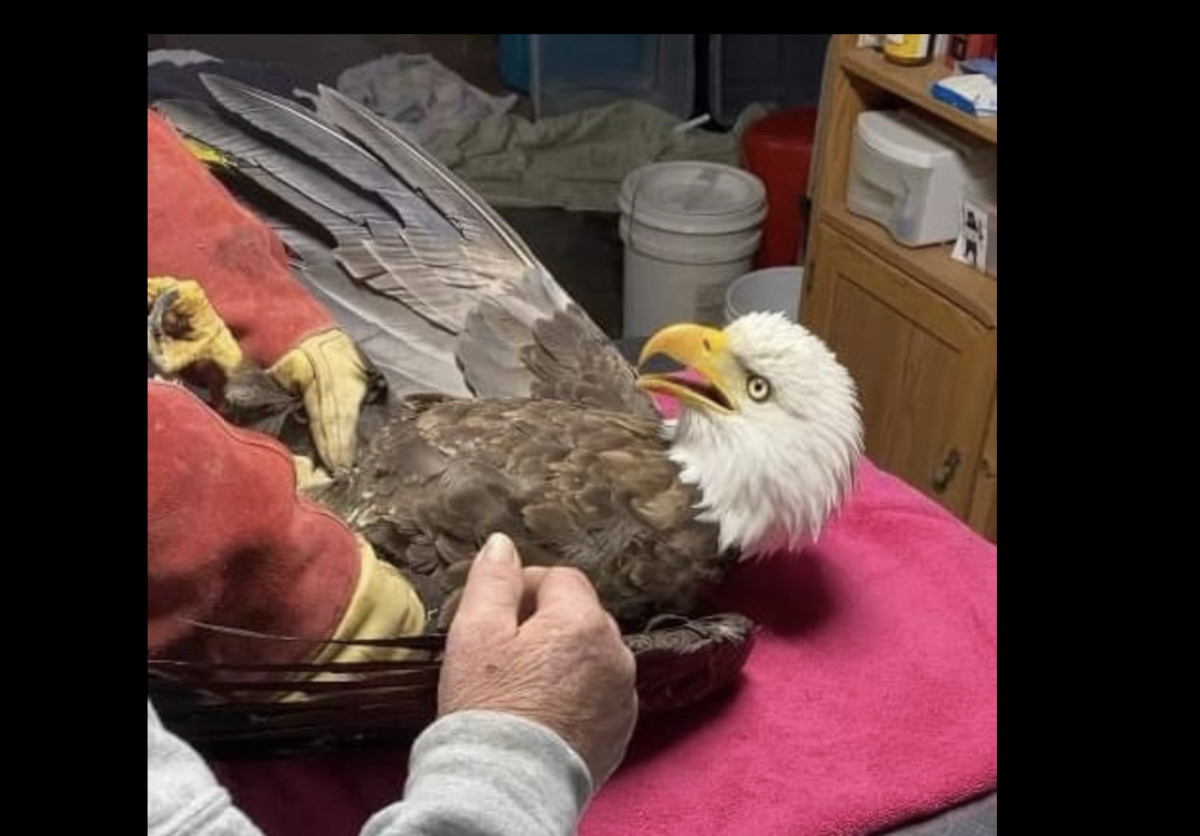 New York bald eagles poisoned by lead | added January 11
Editor's Note: Manufactured lead is poisonous to people as well. To be clear, Galena (or the natural form of lead), exists naturally in the earth in the amounts nature requires. What is this industrial toxic heavy metal still doing in anything? We need to put an end to toxic chemicals in commercial products and food once and for all. These metals leak into soil and water, contaminating the entire planet and making everyone sick. Sounds like a pandemic. Even the CDC acknowledges lead poisoning causes nervous system and brain disorders. Remember when it was considered safe and effective in leaded gasoline and paints? — mmd
Another case of lead poisoning in an Eagle. Thanks to ECO Daniel Franz, this girl found her way to FFF. Unable to stand with lead toxicity she was given one round of therapy so far and she is responding well and is on her feet today. She is not out of the woods yet and will need continued treatment. It's always a long unknown road ahead for these birds.
A lead fragment the size of a grain of rice is lethal to Eagles. The deadly metal accumulates in an eagle's system and even a small exposure to lead can cause devastating illness in eagles. Common symptoms include brain swelling, respiratory distress, muscle weakness, dehydration, starvation, kidney and liver damage, and seizures. Associated neurological damage can result in loss of vision, coordination, and nerve function.
Research on lead toxicosis in bald eagles shows that these exposures are unintended consequences from lead ammunition fragments and lead fishing tackle that are left behind in the field, meaning that fragments may exist in gut piles left behind in the field. PLEASE think about swapping out lead ammunition for copper. Let wild be wild.
---
Pentagon still grapples with how to reinstate unvaxed troops in wake of new defense policy bill | added January 11
The Pentagon is formally dropping a controversial covid-19 vaccine mandate for troops, according to a memo from Defense Secretary Lloyd Austin. President Joe Biden signed a defense policy bill just before Christmas that included a provision cleared by the House and the Senate to repeal the administration's military vaccine mandate.
The National Defense Authorization Act terminated the covid-19 vaccine for military members but did not reinstate those who were discharged or had their benefits cut for refusing the vaccine. Reinstatement has become a priority for some Republicans who said the strict mandate is among the reasons why military recruitment is at an all-time low.
The legislation gave Defense Secretary Lloyd Austin 30 days to rescind the vaccine mandate. The Defense Department had already stopped all related personnel actions, such as discharging troops who refused the vaccine. "The Department will continue to promote and encourage covid-19 vaccination for all service members," Austin said in the memo. "Vaccination enhances operational readiness and protects the force."
---
British MP stripped of party whip after "misinformation" post on Twitter | added January 11
LONDON — A Conservative MP has been stripped of the party whip after peddling "misinformation" about the covid-19 vaccine on Twitter. In a now-deleted tweet posted Wednesday, Andrew Bridgen shared a link to a vaccine-related article on the far-right blog ZeroHedge and said: "As one consultant cardiologist said to me this is the biggest crime against humanity since the holocaust."
Within minutes of the post, Conservative Chief Whip Simon Hart — whose job is to enforce party discipline — said in a statement: "Misinformation about the vaccine causes harm and costs lives. I am removing the Whip from Andrew Bridgen with immediate effect, pending a formal investigation."
Bridgen has been increasingly critical of the covid-19 vaccine online in recent months, but has seen his claims repeatedly pulled up by fact-checkers. He is already barred from the House of Commons for five days for an unrelated breach of its lobbying rules. Bridgen did not respond to a request for comment.
---
Canadian public health agency approves $120,000 funding for commemorative 'covid' coins to be given to pandemic healthcare workers | added January 11
The Public Health Agency of Canada (PHAC), which led the country's covid-19 response, approved $120,000 in funding for specially designed commemorative coins to be given to pandemic health-care workers, according to a report.
Titled the "covid coin" initiative and approved by PHAC's president, Harpreet S. Kochhar, in June 2022, the coins are meant to be given to all PHAC employees that worked during the pandemic over the past three years, according to Global News, who obtained documents regarding the initiative through Access to Information. PHAC said the coins are meant to be "an everlasting expression of gratitude" to its employees "for their contributions under unprecedented circumstances."
The gift was initially estimated to cost about $16 each for the 7,500 PHAC employees the agency anticipated would be included, bringing the estimated total price tag up to around $120,000. According to their planned design, the coins are nickel-plated with French and English inscriptions and impressed with an image of the spiked-ball covid virus. They will also be presented in a blue velvet box.
---
CNN reports satellite images capture overcrowding at Chinese funeral homes and crematoriums | added January 11
Satellite images taken over a number of Chinese cities have captured crowding at crematoriums and funeral homes, as the country continues its battle with an unprecedented wave of covid-19 infections following its dismantling of severe pandemic restrictions.
The images – taken by Maxar in late December and early January and reviewed by CNN – show a funeral home on the outskirts of Beijing, which appears to have constructed a brand-new parking area, as well as lines of vehicles waiting outside of funeral homes in Kunming, Nanjing, Chengdu, Tangshan and Huzhou. China recently moved away from its strict zero-covid approach to the virus, which had sparked mass unrest after more than two years of tight controls on citizens' personal lives.
China's strict policy shielded its population from the kind of mass deaths seen in Western nations – a contrast repeatedly driven home by the Communist Party to illustrate the supposed superiority of its restrictions. The satellite pictures are consistent with CNN's reporting and witness accounts shared to social media concerning overcrowding in funeral homes and crematoriums.
---
China stops issuing visas for South Koreans and Japanese after imposed travel restrictions | added January 11
TOKYO — Japan and South Korea defended public health restrictions on travelers from China on Wednesday, a day after China stopped issuing new visas in both countries in apparent retaliation.
Chinese embassies stopped issuing new visas for South Koreans and Japanese on Tuesday. It wasn't clear whether China would expand the visa suspensions to other countries that have imposed stricter virus testing on passengers from China following its covid-19 surge. South Korean Foreign Minister Park Jin said Wednesday he finds "significantly regrettable" that China stopped issuing short-term visas to South Koreans and called for China to align its pandemic steps with "scientific and objective facts."
According to South Korea's Disease Control and Prevention Agency, about 17% of the 2,550 short-term travelers from China from Jan. 2 to Tuesday have tested positive. South Korea has stopped issuing most short-term visas at its consulates in China through the end of January while also requiring all passengers from China, Hong Kong and Macau to submit proofs of negative tests taken within 48 hours of their arrival in addition to covid-19 tests at the airport.
---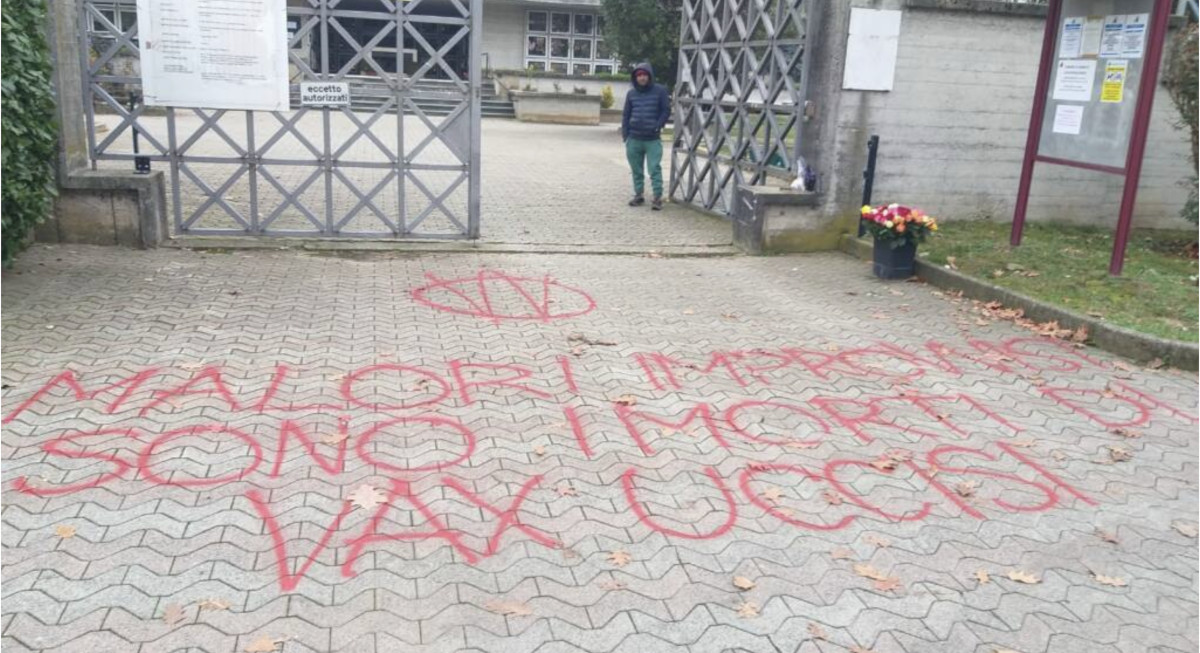 Italian cemetery inscription blames 'covid' shot for 'sudden illnesses' | added January 11
Written shock this morning in the cemetery of Carnate . " Sudden illnesses: they are the dead killed by vax ": this is the enormous sentence that appeared at the entrance to the Camposanto in the Brianza area. Also present is a red W with a circle. The municipal administration, led by Mayor Rosella Maggiolini, immediately filed a complaint with the Carabinieri who will now shed light on the incident.
---
Pfizer board member and former head of USDA lobbied Twitter to censor natural immunity post | added January 11
A Pfizer board member who used to head the U.S. Food and Drug Administration (FDA) lobbied Twitter to take action against a post accurately pointing out that natural immunity is superior to covid-19 vaccination, according to an email released on Jan. 9.
Dr. Scott Gottlieb wrote on Aug. 27, 2021, to Twitter executive Todd O'Boyle to request Twitter take action against a post from Dr. Brett Giroir, another former FDA commissioner. "This is the kind of stuff that's corrosive. Here he draws a sweeping conclusion off a single retrospective study in Israel that hasn't been peer reviewed. But this tweet will end up going viral and driving news coverage," Gottlieb wrote.
Giroir had written that it was clear natural immunity, or post-infection immunity, "is superior to vaccine immunity, by ALOT." He said there was no scientific justification to require proof of covid-19 vaccination if a person had natural immunity. "If no previous infection? Get vaccinated!" he also wrote. Giroir pointed to what was at the time a preprint study from Israeli researchers that found, after analyzing health records, that natural immunity provided better protection than vaccination. The study was later published in the journal Clinical Infectious Diseases following peer review.
---
Moderna considers a hike in 'covid' shot price to $110-$130 per dose | added January 11
Moderna Inc. said it is considering pricing its covid-19 vaccine in a range of $110 to $130 per dose in the U.S. when it shifts from government contracting to commercial distribution of the shots. The range is similar to the one Pfizer Inc. said in October it was considering for the covid-19 vaccine it developed with BioNTech SE.
"I would think this type of pricing is consistent with the value" provided by the vaccine, Moderna Chief Executive Officer Stephane Bancel said in an interview Monday on the sidelines of the J.P. Morgan Healthcare Conference in San Francisco. The expected price for commercial insurers would be significantly higher than the per-dose cost in Moderna's supply contracts with the federal government. Moderna's updated booster shots cost about $26 per dose in a federal supply contract signed in July 2022. The original vaccine cost about $15 to $16 per dose in earlier supply contracts.
To date, the federal government has purchased all doses of covid-19 vaccines and made them available at no cost to consumers. U.S. officials have said that after the supply secured under federal contracts runs out, companies should switch to standard commercial distribution. Moderna is in discussions with hospital systems, pharmacies and pharmacy-benefit managers to line up distribution of its vaccine ahead of a potential fall booster shot campaign, Mr. Bancel said.
---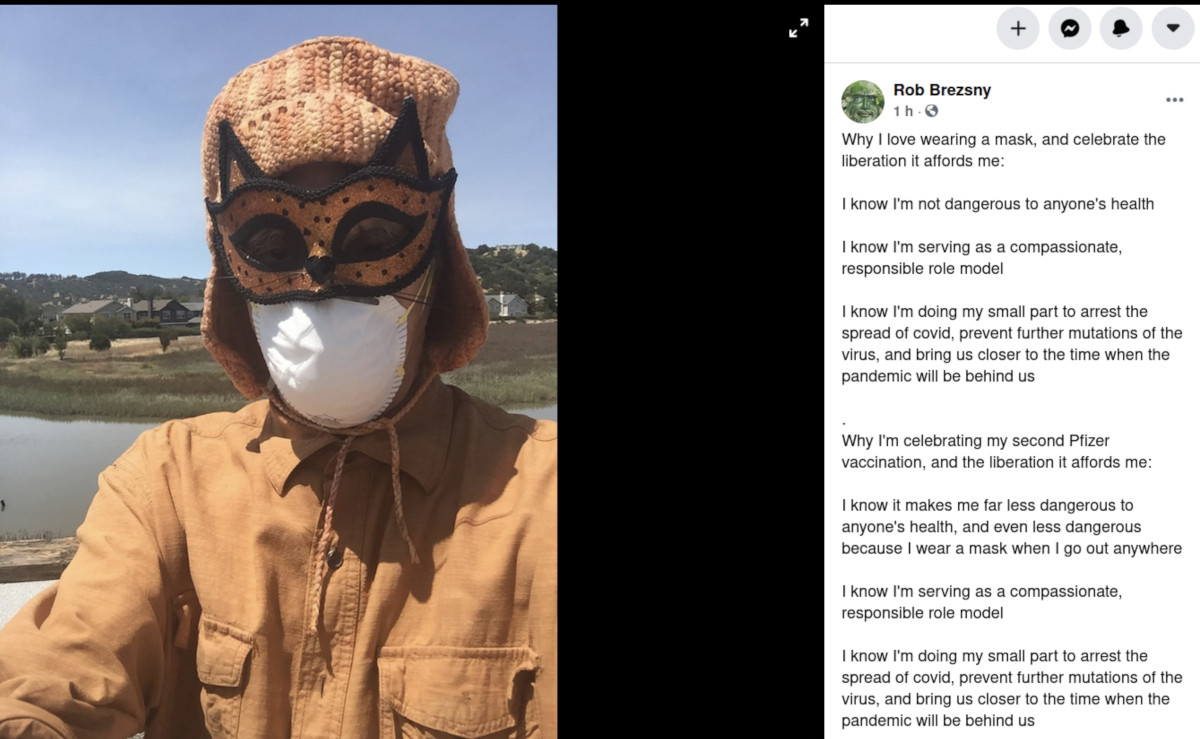 Not sure what planet this astrologer is on… clearly not Earth.
---
Open letter to Prof. Denis Rancourt on the existence of viruses | added January 10
Dear Prof. Rancourt:
I have read that you're embarking on your own investigation into the virus issue.
You've done such excellent work on statistical analysis that I'm sure you'll find your way through this territory. In the end, all science is physics, so you have the training that you need. Remember the orders-of-magnitude above chance demanded by your science required to establish proof that a theorized particle exists.
I would immediately call your attention to the work of Dr. Mark Bailey, who has deconstructed virology itself in a 2022 paper called "A Farewell to Virology." This paper dismantles the absurd methods used to prop up the claims of virologists. I know you're aware of ViroLIEgy.com, as you have promoted this page in the past.
Before we consider the long list of facts that were known by authorities before Jan. 1, 2020 (my primary reason for writing to you), I have identified the four pillars of the SARS-CoV-2 virus existence problem.
1. The work of Christine Massey and her colleagues demonstrates that more than 200 governments and institutions admit they do not have a sample of SARS-CoV-2 taken from a human host. People may claim this is based on a "language game," though often, the top attorneys at the organizations are answering these Freedom of Information Law (FOIL/FOIA) requests.
The very institutions claiming there is a virus all say the same thing: they do not have a sample taken from a human host, and no record of anyone else obtaining a sample. This should end the discussion. You may listen to an in-depth interview with Ms. Massey on a recent edition of my program.
---
HPV, pointless tests and toxic shots with Dr. Sam Bailey | added January 10
At some point in your life, you have probably been told that you have HPV or had it in the past. According to mainstream theory, it can either do nothing to you…or it can end up killing you!
Let's take a look at the incredible industry that has been built up on a particle that nobody has ever found. The story leads to pointless tests and toxic shots such as Gardasil.
The good news is that you do not need to be afraid of this phantom "virus".
---
USDA approves first vaccine to address global decline of honeybees | added January 10
Editor's Note: We need more skilled people working with honeybees in the natural environment like Erika Thompson. Erika runs the Texas Beeworks as a skilled honey bee keeper who puts hives before the honey. According to Erika, the bees are suffering decline in population not from illnesses such as Paenibacillus, but from the stresses of mono agriculture, lack of food, poisons from herbicides and pesticides and much more. — mmd
The first U.S. vaccine meant to address the global decline in honeybees got approval from the Department of Agriculture, in a move that could help one of the planet's most important pollinators. The vaccine targets the bacteria blamed for decimating honeybee populations worldwide and could be available later this year.
Biotech company Dalan Animal Health, based in Athens, Ga., gained approval for its prophylactic vaccine to protect honeybees from American foulbrood disease — an aggressive bacterium that can spread quickly from hive to hive, the company announced on Jan. 4. Honeybees play an essential part in about one-third of the fruit and produce Americans eat. Populations have dramatically declined in recent years due to the increasing pressures of climate change, habitat destruction, pesticide use and disease.
The vaccine contains dead Paenibacillus larvae, the bacteria that causes the illness. The approval is an exciting step forward for beekeepers, said California State Beekeepers Association board member Trevor Tauzer, and paves the way for more vaccines aimed at controlling harmful viruses and pests. "If we can prevent an infection in our hives, we can avoid costly treatments and focus our energy on other important elements of keeping our bees health," Tauzer said in a statement.
---
Part seven: Uncovering the 'covid' fraud | added January 10
As we enter into 2023, we have finally made it to the beginning of April 2020 in this journey into uncovering the corona fraud. As I "predicted," it was a rather big month as far as the output of my posts as well as the amount of information coming at us fast and furiously about this "virus" and its impact.
We started to witness the economic toll that the lockdowns and restrictions were having as unemployment rates began to soar. To myself and others, this seemed like a planned attack to not only make things much more difficult and stressful on the public but also as a way to increase fear in an imaginary "viral" threat. We were to believe that this "virus" wasn't only hurting us physically but financially as well, even though this outcome was the direct result of the overreaction by those in charge based upon fraudulent statistical modeling.
Fortumately, as is often the case when lies continue to drag on and become too large to handle, more cracks in the overall narrative began to appear. We witnessed the abandonment of the "herd immunity" lie that had been used for so long to pressure the hesitant into getting vaccinated. While the UK wanted to let the people get "infected naturally" in order to build up "herd immunity," this outcome was declared far too dangerous based on the fraudulent modeling data. "Herd immunity" was quickly pushed aside once the "experts" decided that lockdowns and restrictions would be the better path forward for saving lives.
---
China to use only domestically made 'covid' shots, according to top vaccine maker | added January 10
It's no secret that China's been dealing with a flood of new covid-19 infections ever since it rolled back its strict zero-covid stance. But that doesn't necessarily mean the country is likely to go sourcing much-needed covid vaccines from external parties — the CEO of the leading vaccine producer in South Korea feels that "national pride" will keep China from sourcing foreign vaccines.
Jaeyong Ahn, the CEO of South Korea's SK Bioscience, was speaking to the Financial Times about the pharmaceutical giant's plans for global expansion, when he said it would be "unrealistic" for the company to supply vaccines developed by the company to China in the near future. SK Bioscience has developed its own covid-19 vaccine, which is now being used in South Korea. The vaccine is now seeking approval from the World Health Organization and the European Union.
And even though China's at the "heart of the pandemic" now and needs vaccines speedily, "dramatic talks" need to take place before the company would be able to supply the country. That's because it's about China's "national pride," Anh said, per the FT. An SK Bioscience spokesperson told Insider the company currently isn't in discussions with the Chinese government about supplying vaccines to the country.
---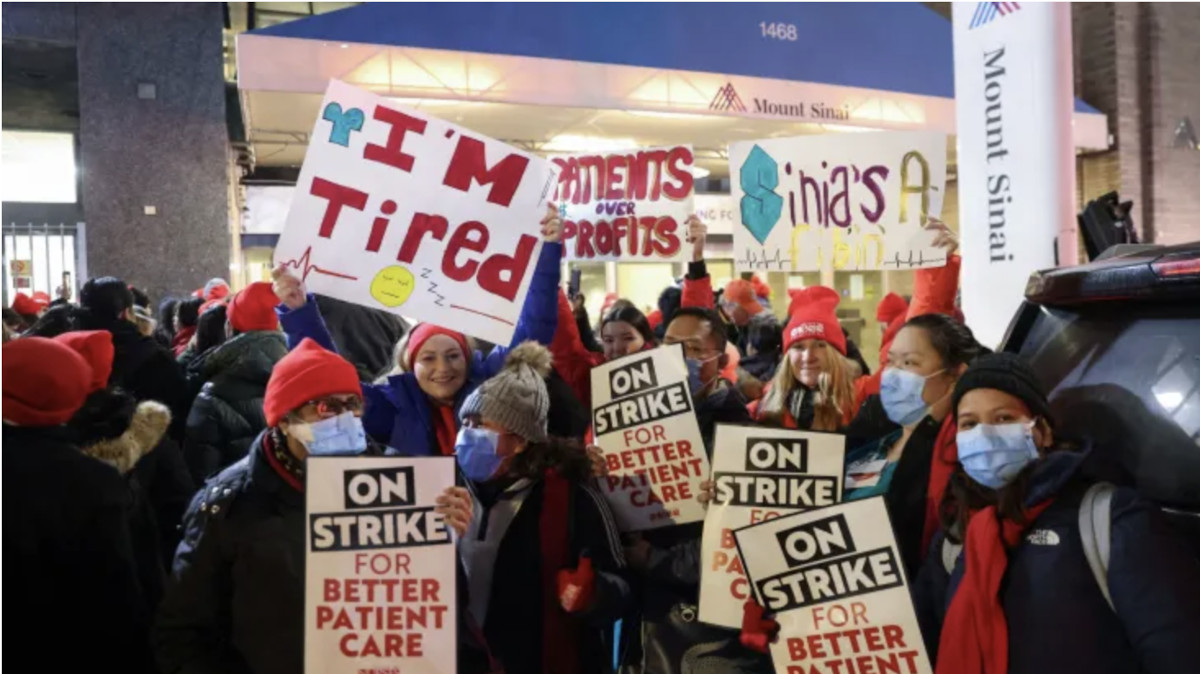 New York City nurses go on strike for better patient care at two major hospitals | added January 10
Thousands of nurses went on strike Monday at two of New York City's major hospitals after contract negotiations stalled over staffing and salaries nearly three years into the coronavirus pandemic. The privately owned hospitals were postponing nonemergency surgeries, diverting ambulances to other medical centers, pulling in temporary staffers, and assigning administrators with nursing backgrounds to work in wards in order to cope with the walkout.
As many as 3,500 nurses at Montefiore Medical Center in the Bronx and about 3,600 at Mount Sinai Hospital in Manhattan were off the job. Hundreds picketed, some singing the chorus from Twisted Sister's 1984 hit "We're Not Gonna Take It," outside Mount Sinai. It was one of many New York hospitals deluged with covid-19 patients as the virus made the city an epicenter of deaths in spring 2020.
"We were heroes only two years ago," said Warren Urquhart, a nurse in transplant and oncology units. "We was on the front lines of the city when everything came to a stop. And now we need to come to a stop so they can understand how much we mean to this hospital and to the patients." The union for nurses, the New York State Nurses Association, said they had to strike because chronic understaffing leaves them caring for too many patients.
---
Vax makers to convene over the creation of new nose and mouth drugs | added January 10
Several vaccine companies say they are expecting breakthroughs as early as this year as they pursue new ways to protect people against SARS-CoV-2, the virus that causes covid-19. The Food and Drug Administration is set to convene a panel of its outside vaccine advisers later this month to weigh key issues over the future of covid-19 vaccines, including when and how to greenlight new boosters and changes to which strain the vaccines target.
Here's a peek at some of what's expected this year for the next generation of covid-19 vaccines. Several companies have been pursuing approaches that could offer better protection against infections themselves, instead of merely blunting the severity of the disease. Potential vaccines to build this kind of "mucosal immunity" aim to bring antibodies to fend off the virus at the sites where it first enters the body, through vaccines that could be taken through drops, sprays or pills.
A few of these vaccines have been licensed in other countries, but none in the U.S. — and the data behind them isn't robust, said Dr. John Beigel, associate director for clinical research at the National Institute of Allergy and Infectious Diseases. Even if Congress had granted the Biden administration's request to pour resources into developing potential next-generation mucosal vaccines to broad clinical trials, Beigel said it would be challenging to "pick the winners" for government backing.
---
U.S. drug regulators bypassed normal approval process to license Pfizer 'covid' shots | added January 10
U.S. drug regulators acknowledged deviating from the normal vaccine approval process when dealing with Pfizer's covid-19 shot, according to newly disclosed documents. Weeks after Pfizer and its partner BioNTech announced they started a rolling submission of documents for approval of their covid-19 vaccine, a U.S. Food and Drug Administration (FDA) official penned a memorandum authorizing the release of a Biologics License Application (BLA) number for the shot even as regulators weighed whether to approve the BLA, one of the documents shows.
"This deviation from our normal practice is done to facilitate product labeling and distribution and is consistent with other Center practices to facilitate vaccine delivery during the declared Public Health Emergency," Christopher Joneckis, the FDA's associate director for review management, wrote in the June 17, 2021, memo."When providing the license number, we should communicate that this license number does not constitute any determination by FDA on the application."
Joneckis said the decision stemmed in part from the FDA having granted Emergency Use Authorization (EUA) for the shot in late 2020. That means the FDA "is familiar with and has reviewed much of the information provided in the BLA application," which primarily consisted of data used in the application for emergency clearance, he said. EUAs can be granted if a public health emergency has been declared and the FDA determines it's "reasonable to believe" that the vaccine or other product in question "may be effective" in preventing, diagnosing, or treating the disease or condition caused by the public health threat.
---
Scientists find three natural compounds in Canadian sea sponge that could cure 'covid' | added January 10
An international study has identified three compounds that prevent covid-19 infection in humans, all from natural sources, including a type of sea sponge found in British Columbia. The scientists examined a catalogue of over 350 compounds from various natural sources such as plants, fungi, and sea sponges, in search of new antiviral drugs to treat variants of covid-19.
While 26 compounds were found to reduce viral infection completely, they identified three as being the most effective: alotaketal C from a sea sponge; bafilomycin D from a marine bacteria; and holyrine A from marine bacteria, all collected from Canadian waters. After bathing human lung cells in solutions made from these compounds and then infecting the cells with SARS-CoV-2, the researchers found that all three were effective in preventing covid-19 infection even in tiny doses.
"The advantage of these compounds is that they are targeting the cells, rather than the virus, blocking the virus from replicating and helping the cell to recover," microbiology and immunology research associate at the University of British Columbia (UBC) Jimena Pérez-Vargas said. "Human cells evolve more slowly than viruses, so these compounds could work against future variants and other viruses such as influenza if they use the same mechanisms."
---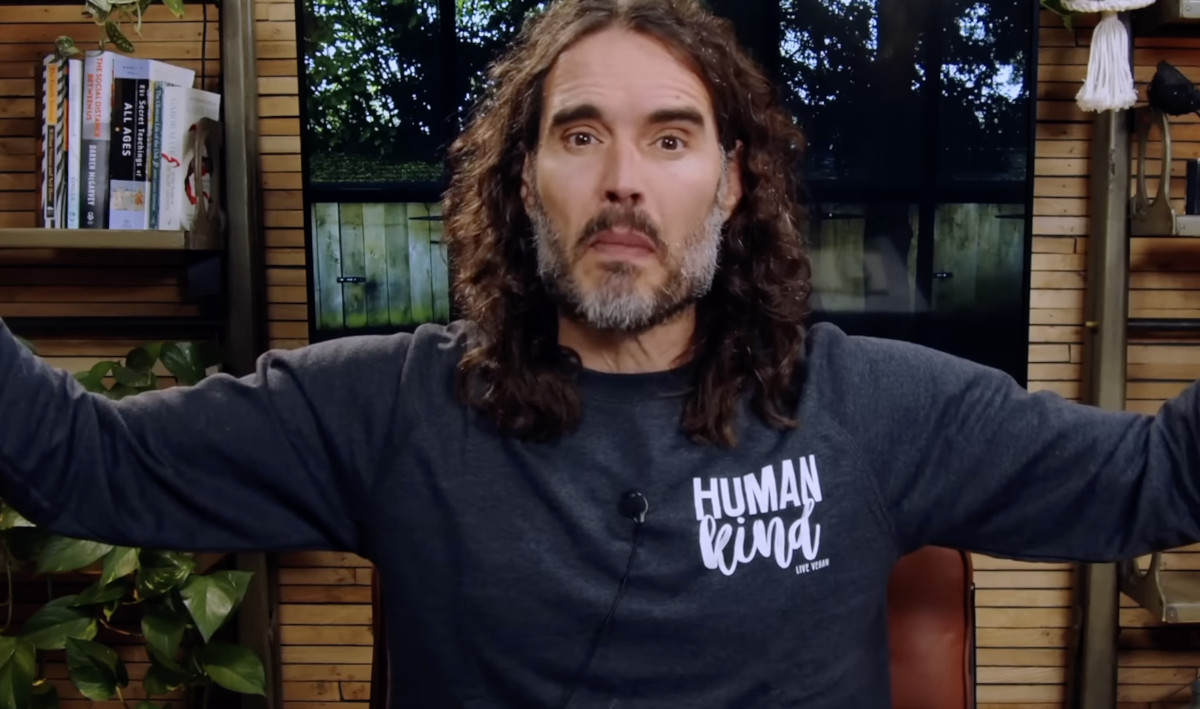 Justin Trudeau comments on 'conspiracy theorist truckers' who stand for medical freedom | added January 10
Funny how a government tries to accuse citizens of being 'conspiracy theorists' who stand for freedom… Nice try JT.
---
"My body was burning": Man suffers severe skin rash after Moderna 'covid' shot | added January 9
Editor's Note: Accounts of serious debilitating skin conditions from the Moderna shot are included in the soon to be published updated timeline. Dr. Peter Chin-Hong, a professor of medicine at UCSF and the director of the school's immunocompromised host infectious disease program downplayed the adverse reactions by stating, "don't freak out, it's your immune system being trained like elite NAVY SEALS." — mmd
A Gatineau, Que., man who developed a severe skin condition after receiving a covid-19 vaccine says he's ready to give up on Canada's health-care system and seek treatment abroad. Mohammed Tisir Otahbachi, 29, received his first dose of the Moderna vaccine on July 15, 2021, at a Walmart pharmacy in Gatineau. Ten days later, small acne-like blisters appeared on his right hand.
Otahbachi, who goes by his middle name, told CBC he had never experienced any kind of skin problem before. He tried a topical cream suggested by a pharmacist, but it didn't work. While serious complications from covid-19 vaccines are rare, Otahbachi had a sneaking suspicion his shot might have had something to do with the rash. Nevertheless, he was eager to receive his second dose and returned to the same pharmacy for another Moderna jab on Aug. 13, 2021.
"Two days after that, like 48 hours later, almost the whole of my body — my hands, arms, my legs, even my back — it was [hit with] the same thing, and it started burning a little bit. There was some pain," Otahbachi recalled. "I recognized there is something happening on my body because of the vaccine." Accompanied by his father, Otahbachi, who has no family doctor, went to the Gatineau Hospital. After waiting 23 hours and learning it could be many more, they left.
---
'Covid' positive players able to play in Australian Open, says director | added January 9
Tennis players at this month's Australian Open will not be required to take covid-19 tests and could play even if they had the virus, tournament director Craig Tiley has said. The health policy, which Tiley said on Monday reflected what was happening in the wider community, is a marked change from the strict protocols that surrounded the tournament over the past two years.
The 2021 tournament took place in a bio-secure bubble with spectators shut out for several days after an outbreak of the virus in the community while, last year, nine-time champion Novak Djokovic was deported because of his stance on vaccines. "We've made it clear to our players, as well as our over 12,000 staff. We ask … if anyone is feeling unwell, stay home," Tiley said in comments reported by news outlets including broadcaster Nine News.
"It's a normalised environment for us and, not dissimilar to the cricket, there will potentially be players that will compete with covid … we just wanted to follow what's currently in the community." Cricketer Matt Renshaw continued to play for Australia in a five-day test match against South Africa in Sydney last week despite testing positive for covid. The batsman was isolated from his teammates for the first three days of the match but returned to the home dressing room after several negative tests.
---
Appeals court rules in favor of insurers on business-income losses during 'covid' pandemic | added January 9
The Philadelphia-based 3rd U.S. Circuit Court of Appeals on issued its first decision on business-income interruption insurance coverage for losses caused by temporary covid-19 shutdown orders, affirming 14 lower-court rulings for insurers by federal courts in Pennsylvania and New Jersey.
The 3rd Circuit joined 10 other federal appeals courts Friday in holding that restrictions on the use of property, unaccompanied by "a distinct, demonstrable, and physical alteration of its structure," do not trigger coverage under all-risk commercial property insurance policies. "The Court empathizes with the difficulties that the businesses faced during the pandemic," Chief Circuit Judge Michael Chagares wrote for the panel. "Our role, however, is to determine whether the policies provide coverage for the businesses' losses, and we conclude that there is no coverage under the circumstances here."
Attorneys who argued for the policyholders and the insurers did not immediately respond to requests for comment on Friday. Laura Foggan of Crowell & Moring, who filed an amicus brief for the American Property Casualty Insurance Association and National Association of Mutual Insurance Companies, called the decision "a resounding victory, finding no ambiguity or room for doubt." The business owners had argued that the policies and law were on their side or, at a minimum, were ambiguous, particularly in light of two decisions issued by Pennsylvania's en banc appellate court on Nov. 30 – one for the insurer, the other for the policyholder.
---
Nepal mandates negative 'covid' test or vax certificate with bar code to enter country | added January 9
All travellers must now mandatorily bring a covid-19 negative test certificate to enter Nepal or a vaccine certificate with a bar code. On Sunday, the national flag carrier, Nepal Airlines, issued a notice to that effect for passengers arriving from abroad.
Ganesh Kumar Ghimire, joint spokesperson at Nepal Airlines, said that the new provision has come in light of the growing covid-19 cases worldwide. Several countries, including South Korea and Japan, where Nepal has a high mobility rate, have been witnessing massive spikes in covid infections. According to him, the Civil Aviation Authority Nepal made the decision on mandatory covid-19 international certificate or PCR negative report on December 23, 2022. On March 10, 2022, Nepal threw the door open to tourists, removing all pre-arrival testing requirements for fully vaxxed travellers in a bid to recharge its moribund tourism industry.
After nearly three years of being largely cut off from the world, Chinese authorities lifted key covid-related entry restrictions on Sunday. China has also lifted restrictions on citizens' outbound trips, according to Xinhua, China's official state news agency. China has dropped quarantine requirements for all international arrivals, dropping its stringent zero-covid policy. Prior to that date, inbound travellers had been subjected to five days of hotel quarantine and three days of self-isolation at home upon arrival.
---
NY sees 30% increase in 'covid' related deaths since early 2022 | added January 9
Covid deaths in New York state spiked 30% last month — to the highest tally since early 2022 — nearly three years after the virus first ravaged the state, a Post analysis shows. There were 915 deaths linked to coronavirus and its variants in the Empire State in December — about 30 a day — compared with 664 deaths in November.
The monthly death toll hit levels unseen since since February 2022, The Post review of state Health Department data found — and comes despite widely available vaccines and antiviral drugs to treat covid-19. Public health experts said the rising rate is proof covid can still be considered a pandemic rather than a rear-view-mirror nuisance.
The virus has taken more than 77,000 lives in New York since early 2020, data compiled by the US Centers for Disease Control show. Nearly 1.1 million Americans have died from covid-related illness, according to the CDC. The elderly — particularly those with other illnesses or who are unvaccinated — are most at risk for hospitalization or death. State data show 87% of those who've died from covid are 60 and over, and a majority had heart- or blood-related illnesses.
---
China declines to include Pfizer's expensive antiviral Paxlovid pills on national reimbursement list | added January 9
TAIPEI, Taiwan — China's health care authorities declined to include Pfizer's covid-19 treatment drug in a national reimbursement list that would have allowed patients to get it at a cheaper price throughout the country, saying it was too expensive.
Paxlovid, an oral medicine developed by New York-based drugmaker Pfizer, has been widely sought after in China since the country began phasing out its "zero-covid" restrictions and a surge of infections started sweeping through the country. Although it is supposed to be prescribed by medical professionals, that hasn't stopped people scrambling to purchase it on their own through any means at their disposal — including buying generic Indian versions of the drug through the internet, according to local media reports.
Health care policymakers can leverage bulk purchases to lower prices in negotiations with pharmaceutical companies that, in turn, can net a steady source of revenue. A drug must be included on the reimbursement list to be covered by the national insurance scheme. China will include two other covid-19 drugs: the Chinese-made antiviral Azvudine and the Chinese herbal blend medicine Qingfei Paidu Granules, said the National Healthcare Security Administration in a statement Sunday.
---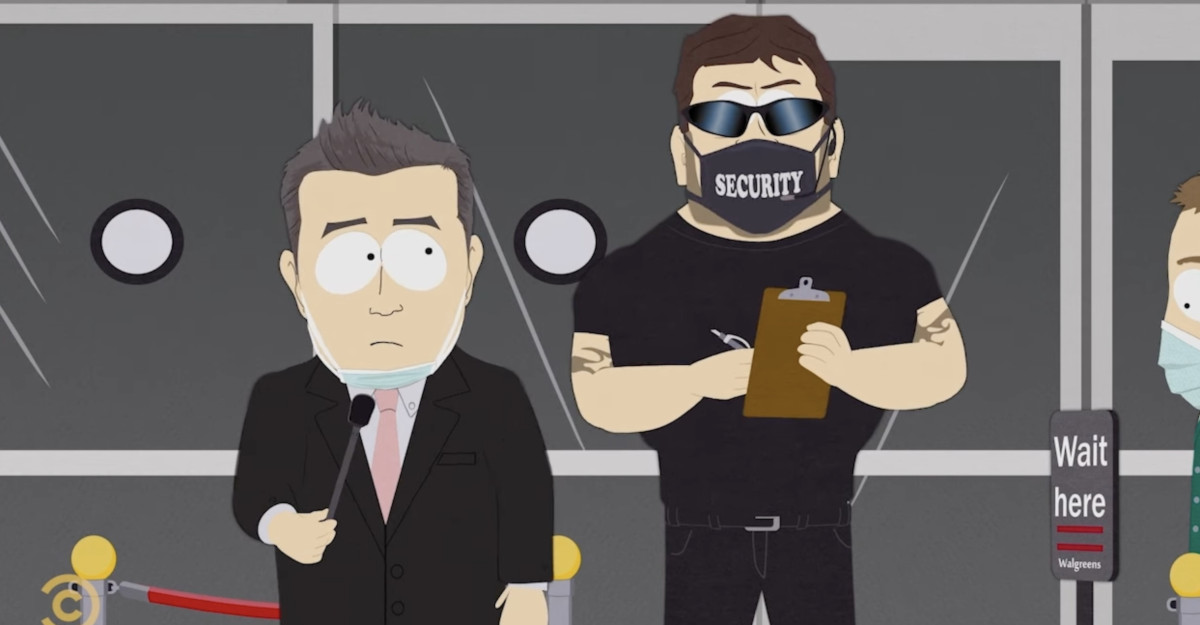 Club Vax | added January 9
Take a step inside the hottest place in town although it maybe hard to hear with all the antibodies in your ears. Happy Moonday.
---
Ann Arbor public schools implement two week mask mandate after winter break | added January 9
Ann Arbor public school students returning from winter break Monday will be required for two weeks while indoors to wear masks. Superintendent Jeanice Kerr Swift on Sunday announced the mask mandate in an online letter to the community.
"During this time of return from travel and social activities, the requirement of masks while indoors at school is a measure to reduce the spread of respiratory illnesses and related absenteeism and to prioritize health and in-school learning, particularly at this transition time following the winter break," Kerr Swift said. "We all understand the critical importance of our students and staff being present for in-school learning on every day possible."
The Jan 9-20 mask mandate for school students, staff and visitors comes amid the flu season, the RSV respiratory virus and a new variant of covid-19, XBB.1.5, which officials call the "most transmissible" yet, the Centers for Disease Control and Prevention said. Masks were mandated in K-12 schools by officials during the pandemic before the vaccine, prompting ire among some students and families.
---
Cancer rates have increased among young adults since the introduction of 'covid' shots, are booster drugs to blame? | added January 9
Cancer rates have increased since the introduction of the covid-19 shots and are one of the top three leading causes of premature death among younger adults — a trend that in turn is driving down U.S. life expectancy.
In 2019, the average life span of Americans of all ethnicities was nearly 78.8 years. By the end of 2021, life expectancy had dropped to 76.4 — a loss of nearly three years, which is an astounding decline. The leading causes of death in 2021 were heart disease, cancer and covid-19, all three of which were higher in 2021 than in 2020, and both heart disease and cancer are potential side effects of the covid-19 jabs.
Nov. 26, 2022, The Daily Sceptic published a letter to the editor of The BMJ, written by Dr. Angus Dalgleish, professor of oncology at St. George's University of London, warning that covid-19 boosters may be causing aggressive metastatic cancers: Dalgleish writes: "Covid no longer needs a vaccine programme given the average age of death of covid in the U.K. is 82 and from all other causes is 81 and falling. The link with clots, myocarditis, heart attacks and strokes is now well accepted, as is the link with myelitis and neuropathy.."
---
UK's Sunak demands "bold and radical" action to ease burden on National Health Service | added January 9
UK Prime Minister Rishi Sunak has demanded "bold and radical" action to ease the winter crisis in the National Health Service (NHS). At the NHS Recovery Forum held in Downing Street on Jan. 7, Sunak told health and social care leaders he recognised the "tough time" they've experienced since the start of the covid-19 pandemic.
"During the pandemic we had to bring boldness and radicalism to how we did things in order to get through," he said, according to Downing Street. "I think we need that same bold and radical approach now because a business-as-usual mindset won't fix the challenges we face." This comes as the NHS is dealing with record-high backlogs accumulated during the pandemic, winter pressure with increased flu and covid-19 cases, and strikes over pay disputes.
A government spokeswoman said that the prime minister expressed his "deep gratitude" to the NHS workforce for "all their hard work and dedication especially during the pandemic. She said Sunak and health ministers found the discussions "highly valuable for sharing ideas and best practices that could be spread nationwide to improve care for patients throughout the country."
---
Approximately 2,100 sailors' job status pending as Pentagon works to end 'covid' vax mandates under new National Defense Authorization Act | added January 7
The Navy separated 25 active duty sailors between Nov. 28 and Dec. 28 due to their failure to get vaccinated against covid-19, the service told USNI News. Those sailors are likely the last sea service members to receive approved separations over covid-19 vaccine refusal under the Pentagon's prior vaccination mandate.
A provision in the Fiscal Year 2023 National Defense Authorization Act, signed by President Joe Biden on Dec. 23, removed the covid-19 vaccine mandate for active-duty service members. Of the 25 active-duty sailors, one was an officer, while the other 24 were enlisted, Lt. Rachel Maul, a Navy spokesperson with the Chief of Naval Personnel, told USNI News. Approximately 2,100 sailors received approved separations in the year that the covid-19 vaccine mandate was active.
It is unclear how many sailors had left the service by the time the Biden signed the NDAA and if those with approved separations that had not yet left service will still need to do so. It also is unclear exactly how the Pentagon will roll out the end of the vaccine mandate and what that means for those who received approved separations. The language in the NDAA did not require the Department of Defense to reinstate service members who had been separated, but it encouraged the Pentagon to look to provide a way for those personnel to rejoin, USNI News previously reported.
---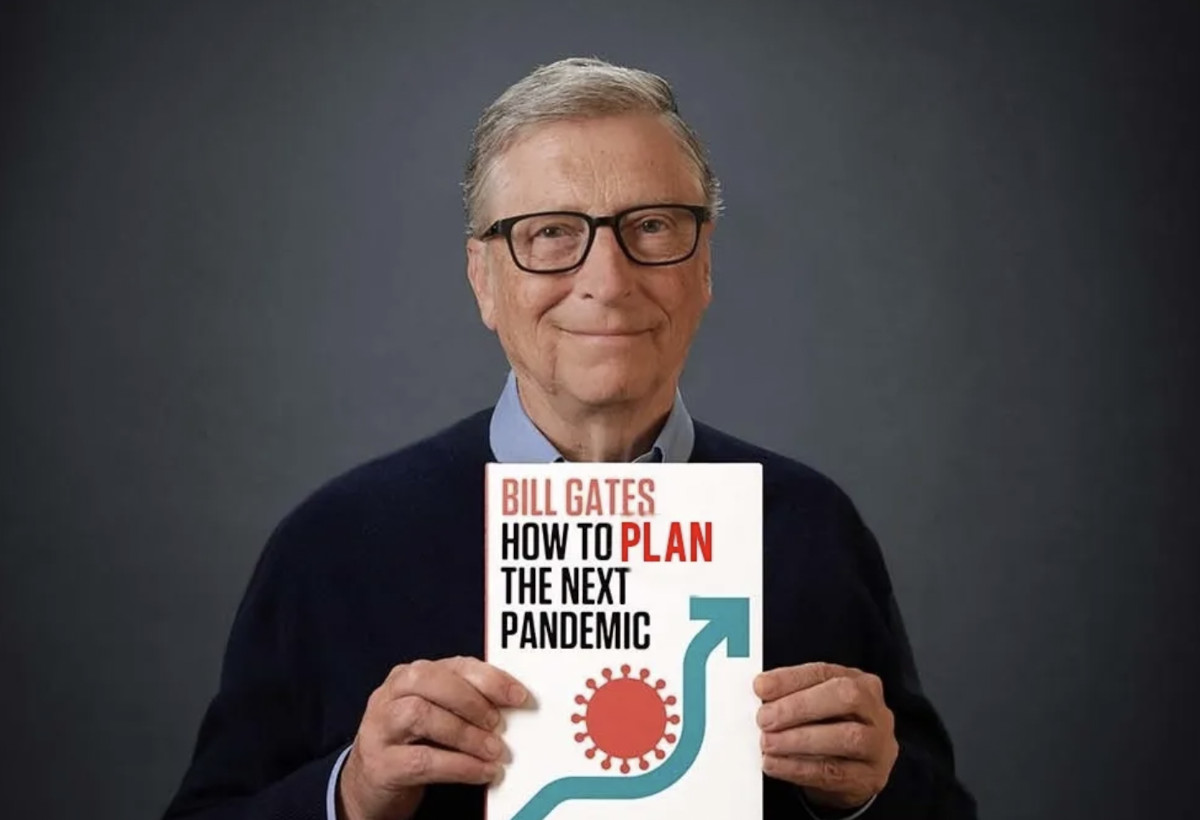 Planning the next pandemic: Event 201 and the "who's who" of the medical industrial complex | added January 7
If you have been paying attention over the last few years, you may have noticed a pattern emerge. Before these "epidemics" and "pandemics" simultaneously spread across the world, an event will take place with a gathering of the "who's who" of the medical industrial complex.
These events are referred to as "exercises" and are said to be designed to simulate pandemic scenarios in order to facilitate discussions on how to prepare a response for any real-life outbreaks. It sounds innocent enough and somewhat logical to prepare for potential threats. However, once you realize that the threat being discussed has never been scientifically proven to exist and the people involved in these drills are the ones who have everything to gain from these "pandemics" continuing to take place, things begin to look a lot less innocent.
Take, for instance, Event 201 which was a tabletop exercise that explored the potential for a "SARS-like virus" running rampant across the world: "Event 201 simulates an outbreak of a novel zoonotic coronavirus transmitted from bats to pigs to people that eventually becomes efficiently transmissible from person to person, leading to a severe pandemic. The pathogen and the disease it causes are modeled largely on SARS, but it is more transmissible in the community setting by people with mild symptoms."
---
New peer-reviewed study on 'covid' vax-induced myocarditis hid "adequate stratification" data | added January 7
A new peer-reviewed analysis of studies on covid-19 vaccine-induced myocarditis in young males shows many studies hid an important safety signal by not providing "adequate stratification."
"Many studies lump everyone together to hide a legitimate safety signal," said Vinay Prasad, M.D., M.P.H., co-author of the analysis published last month in the European Journal of Clinical Investigation. Stratification means isolating the people in a study into groups based on pertinent factors, such as age and sex, according to Prasad, a hematologist-oncologist and professor at the University of California, San Francisco.
By lumping all ages, sexes, dosages and covid-19 vaccine manufacturers together, researchers "have been hiding and obscuring very necessary dialogue — which is that our vaccine policies don't have to be the same for a 16-year-old man and an 87-year-old woman," Prasad said. Stratification is a basic skill for developing meaningful medical statistics, Prasad said. But the systematic review he conducted found that only a quarter of the studies used the four "elementary stratifying variables" (i.e. sex, age, dose number and manufacturer) when reporting the highest risk of myocarditis.
---
'Doctor' claiming to administer 'covid' booster jab to Damar Hamlin turns out a fraud, according to reports | added Jan. 7
Damar Hamlin clearly took a significant blow to the chest before collapsing with a cardiac arrest during his Buffalo Bills' Monday Night Football game against the Cincinnati Bengals. And, although a number of doctors have spoken out about what likely occurred and how such a thing is not unheard of after taking a blow to the chest, Hamlin's tragedy provided an opportunity for covid-19 vaccine conspiracy theorists.
So they pounced, and they did so with some fuel added to the fire. Because, as the 24-year-old safety from McKees Rocks was being rushed to the hospital, a person claiming to be doctor who gave him a covid-19 vaccine booster shot last week took to social media. "I recently administered Damar Hamlin's covid booster on 12/26, and as a medical professional, I can assure the public he passed all the screenings with flying colors. I am in contact with the (University of Cincinnati Medical Center) staff and will provide any assistance to them," the account of Dr. Benjamin Eidelman posted to Twitter. One problem.
That person does not appear to be a real doctor, and the account has since been deleted, according to multiple reports. There is also zero evidence that any doctor gave Hamlin a covid-19 booster or vaccine last week. The account for "Dr. Eidelman" was reportedly created last month, and it described the person as an "Artist, Data Scientist, Disinfo/deception/fraud detector, Democracy Enjoyer."
---
Flu cases recede in wake of XBB.1.5 | added January 7
As the new year begins and the depths of winter approach, U.S. infectious disease experts monitoring the "tripledemic" stew of viruses that have been plaguing the country say there's good news — and bad.
The good news is the worst appears to be over from the RSV surge that has been making life miserable for many children and their parents. RSV cases have been falling steadily since the end of November, according to the Centers for Disease Control and Prevention. At the same time, the flu — which also came roaring back this fall after mostly disappearing for the previous two years — looks like it's finally receding in most places, according to the latest data out Friday from the CDC.
"In a couple areas, we're seeing activity increase or plateau," Dr. Shikha Garg, a medical epidemiologist at the CDC, told NPR in an interview Friday. "But in most areas, it's been declining." The virus posing the biggest threat right now is — you guessed it — the one that causes covid-19. "We're seeing sustained increases of covid infections across the nation," Dr. Ashish Jha, the White House coronavirus response coordinator, told NPR in an interview. "So covid is the thing that concerns us most as we look at the days and weeks ahead."
---
Experts perplexed by the 'white lungs' reported in China | added January 7
While the official data from China reports mild disease and low mortalities surrounding the latest covid-19 outbreaks, Chinese social media is awash with reports of "white lung," a form of pneumonia often seen in moderate to severe disease. Anecdotal accounts of deaths after infections, and overwhelmed hospitals and morgues, have flooded Weibo and Chinese short-form video platforms.
White Lungs: a Telling Sign of Severe Disease
Pulmonary critical care specialist Dr. Joseph Varon from Baylor University expressed his perplexity at the white-lung reports on Chinese social media.
"It doesn't make sense," he said, referring to the official reports from China that state the dominant circulating strains as BA.5.2 and BF.7, both omicron variants that cause mild disease. Omicron in general, "[doesn't] give you white lungs," he argued. "Those images [on social media] suggest that you're dealing with something very similar to delta."
Whiteness in Computed Tomography (CT) scans is a telling sign of severe disease. "The whiter the lungs are, the more chances of dying you have," said Varon, referring to a study he co-authored on disease prognosis.
---
New 'omicron' strain XBB.1.5 dubbed "kraken" on the Twitterverse | added January 7
Experts are eyeing the new omicron strain XBB.1.5—dubbed "Kraken" on the Twitterverse—for its potential to cause the next major covid wave, thanks to its immune-escape ability and ultrahigh transmissibility.
The World Health Organization's technical advisory group on virus evolution is working on a risk assessment on the variant—the most transmissible yet, Maria Van Kerkhove, technical lead for covid-19 response at the World Health Organization, said at a Wednesday news conference. Her organization has also asked the U.S. Centers for Disease Control and Prevention to report on the risks of the new variant, since XBB.1.5 has "rapidly replaced other variants" in some European countries and in the northeast U.S.
Both reports are expected in the coming days. Right now, experts are predominantly concerned with Kraken's ability to quickly spread and overtake other strains of omicron. Researchers are looking into whether XBB.1.5 might have other concerning properties, like the ability to cause more severe disease. So far, there is no evidence of this, Van Kerkhove said.
---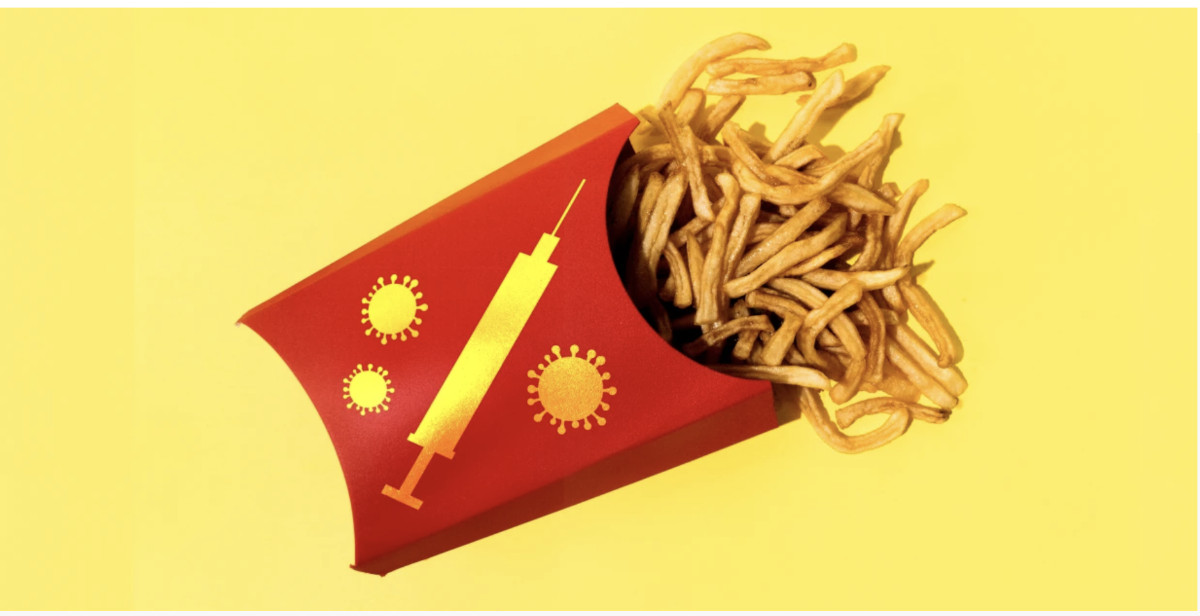 Reminder French fries: McDonald's campaigns for everyone to get 'covid' vax | added January 7
[May 11, 2021] McDonald's will soon be serving its customers a friendly reminder to get their covid-19 vaccine. The fast food chain has partnered with the Biden administration on its "We Can Do This" campaign to help share vaccine information with its customers across the country and the restaurant plans to spread the word in multiple ways over the coming months.
As part of the campaign, McDonald's will debut covid-19 vaccine information from trusted third parties on its Times Square billboard later this month. The billboard is located right above one of the iconic McDonald's restaurants in the country, so the company is hoping to get a lot of eyeballs on it. In July, McDonald's will roll out new hot McCafé cups and McDelivery seal stickers that will direct customers to vaccines.org, a site that's full of information on how to protect yourself from covid-19 and how to find a vaccine appointment.
The new packaging is sleek and vibrant and features a map of the United States with the "We Can Do This" logo. The "We Can Do This" campaign officially launched in March and is a multibillion-dollar public education campaign that will include ads on television, radio, online and social media platforms.
---
International Handball Federation requires all players be triple-vaxed, test daily and quarantine for five days if positive | added January 7
Is the International Handball Federation joking, asks Icelandic goalkeeper Björgvin Páll Gústavsson in a tweet on the Federation's quarantine rules for the 2023 World Cup. Are you trying to destroy our sport? According to the rules all players must be vaccinated and boosted, tested daily for covid-19 infections and quarantined for five days in case the test comes out positive.
As Gústavsson points out, the results of the tournament would be severely skewed by this measure. Gústavsson has written a letter to the Federation where he brings up questions on the legality of those measures, considering that Sweden and Poland, where the tournament will take place, have dropped all covid restrictions.
Earlier, the manager of the Icelandic team complained about the Federation's demands for vaccination, quoting Dr. Aseem Malhotra who has explained the risk the vaccination poses to young people. It's been estimated that approximately the same number of sportspeople have died from heart attack in the field in 2021-22 as in the 38 years prior.
---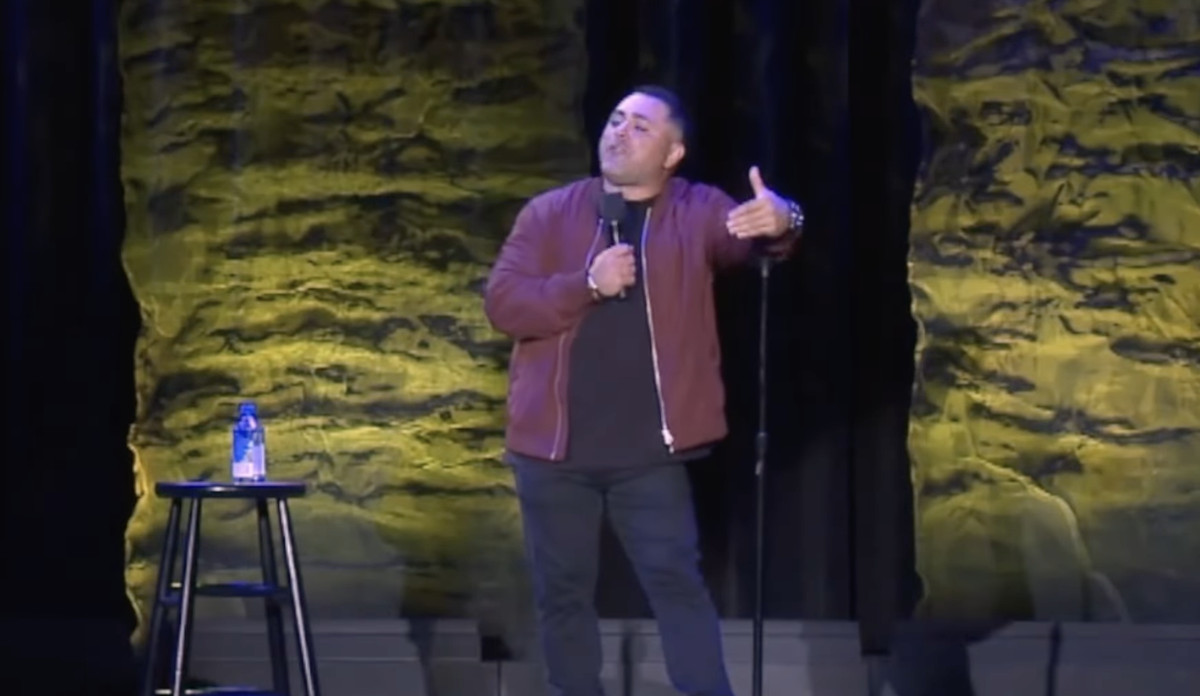 Sex changes | added January 7
Have a great weekend, take your time.
---
WHO states new 'covid' XBB.1.5 is most transmissible yet and maybe causing rise in hospitalizations | added January 6
The World Health Organization is warning that a new omicron subvariant known as XBB.1.5 is the most transmissible strain to date. As covid-19 hospitalizations rise in some parts of the Northeast — where the subvariant makes up about 75% of new cases, according to data from the Centers for Disease Control and Prevention — so are concerns about how to mitigate a potential surge following large holiday gatherings.
In the past few years, the post-holiday rise in covid numbers was typically attributed to large gatherings and the colder weather bringing people indoors. Experts said it remains to be seen how much XBB.1.5 may be contributing to the most recent rise in hospitalizations.
"We don't fully know what this variant is doing in the population, especially since every time a new variant emerges it's not happening in a bubble … so it's very difficult to tease apart what might be driving, for instance, increases in hospitalizations," said Dr. John Brownstein, an ABC News contributor and chief innovation officer at Boston Children's Hospital. Very little is known about this new subvariant, but some preliminary research indicates that it may be more immune evasive and contagious than previous omicron variants.
---
CDC reports XBB.1.5 'omicron' strain is most dominant in New York area | added January 6
Editor's Note: When does it end with the variants? Breakthrough infections of 'covid' were considered rare not too long ago, according to the NIH. Again, we see a link to HIV. — mmd
A new most transmissible-yet covid variant has established dominance in the New York area, fueling rising infection rates across the five boroughs as a looming nurses' strike and ongoing concerns about RSV in kids stoke fresh anxiety about the years-long pandemic.
That XBB.1.5 strain, another omicron descendant, is a highly contagious "recombinant" one spawned from two prior, and different omicron subvariants. Those two were considered more transmissible than their predecessors at the time they emerged, and the resulting fusion — XBB.1.5 — is believed to be that much more potent in terms of infectiousness. At this point, the World Health Organization doesn't have any data to indicate it is more lethal or causes more severe cases, but the rate at which it is spreading, especially in the northeastern United States, is raising some questions.
Global health officials are worried about the rapid spread rate — the number of people infected with XBB.1.5 has been doubling in the U.S. about every two weeks — according to WHO Covid-19 Technical Lead Maria VanKerkhove. "It is the most transmissible subvariant that has been detected yet," she told reporters this week. "The more this virus circulates, the more opportunities it will have to change."
---
CDC tests wastewater on airlines to surveil 'covid' due to concerns over China surge | added January 6
The US Centers for Disease Control and Prevention has "done some very preliminary work" to do wastewater testing with airlines, Lori Tremmel Freeman, chief executive officer for the National Association of County and City Health Officials, said Wednesday. There have been growing concerns among public health officials to ramp up monitoring for coronavirus variants amid a covid-19 surge in China.
"I think they've done some early piloting of one flight, for example, testing the blue water in one flight," she said, adding that such a program could be expanded to test collections of wastewater from multiple flights or a single airport. Freeman did not know where or which airline participated in this initial testing of wastewater.
"So they're looking at that, and it does require some agreements to be made with the airlines and so forth – and then how and when to do this – but it does look like a promising area of surveillance for the future," she said. "Certainly, expanding the wastewater surveillance just is another data point that can be helpful, and it's a less-intrusive way of doing disease surveillance."
---
Biden administration launches pilot program offering free 'covid' tests and at-home treatments | added January 6
The Biden administration on Thursday announced the launch of a pilot program that offers free covid-19 services that includes telehealth consultations, at-home covid-19 rapid antigen self-tests, and at-home treatments. The program, called "Home Test to Treat," will be made available to selected communities across the United States. The National Institutes of Health (NIH) announced the government "aims to offer services to approximately 100,000 people across the United States in the coming year."
The program will make antiviral treatment available to eligible people who have a positive covid-19 test result, with the goal being to prevent severe illness, hospitalization, and death. The White House first announced the program in September 2022. "At-home testing for covid-19 is now widely available in the United States, as are antiviral treatments, and this program combines easy home access to both," Bruce Tromberg, director of the National Institute of Biomedical Imaging and Bioengineering (NIBIB) at the NIH, said in a statement.
"The Home Test to Treat program allows those who are sick an alternative to venturing out for testing or treatment, potentially reducing the spread of covid-19 in the community." The first to pilot the program, scheduled to start later in January, will be local and state officials in Berks County, Pennsylvania, with up to 8,000 people in the area anticipated to participate. During the pilot phase, organizers of the program "will gather information from participants to identify best practices and make improvements to the Home Test to Treat model that can be used to implement the program on a larger scale."
---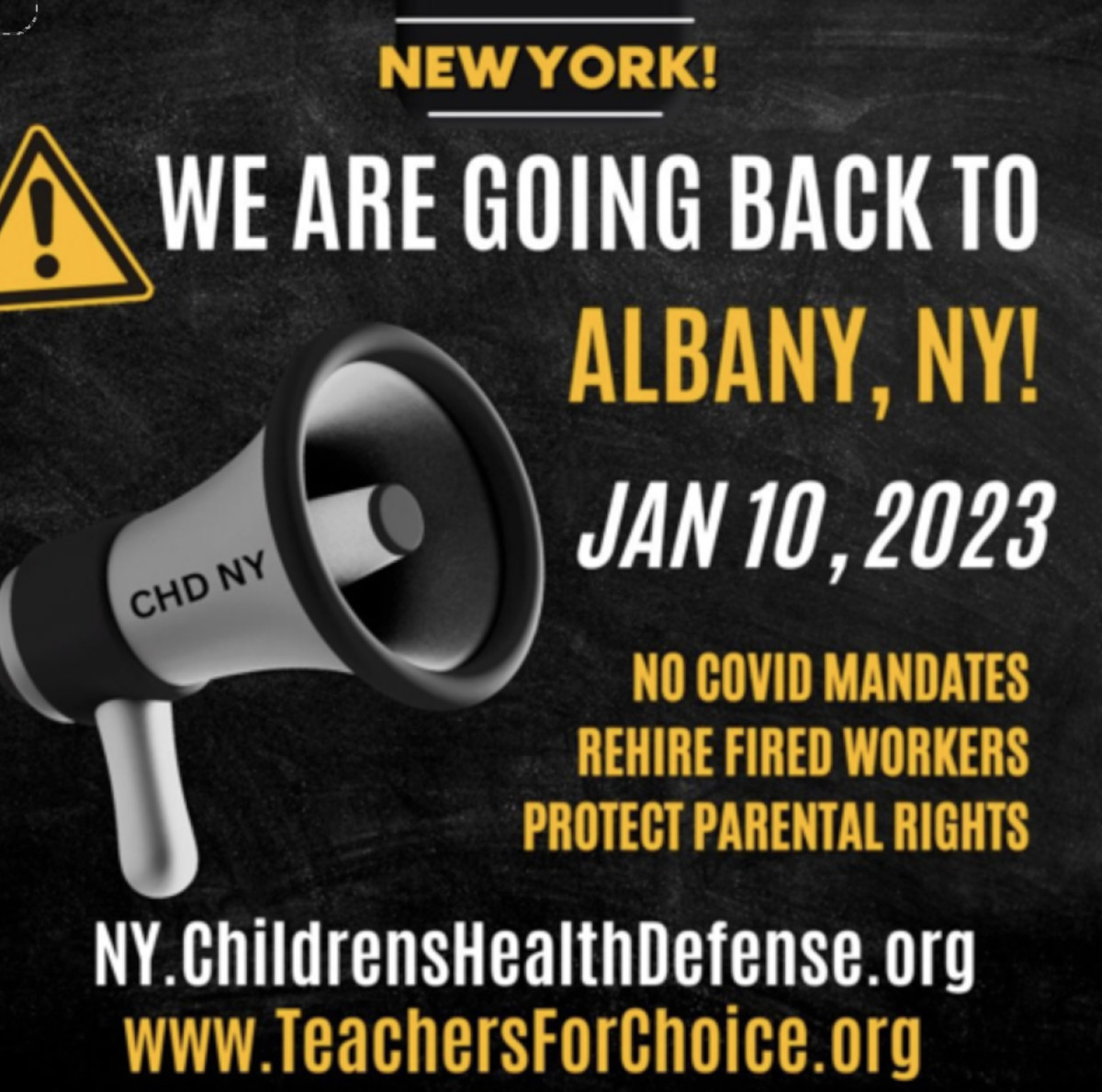 Call to Action: Rehire unvaxed fired workers, no 'covid' mandates | added January 6
Get your seat on the bus now for our return to Albany, NY.
The buses to the Rally Against Mandates in Albany, New York pick up early on Tuesday, January 10, 2023, and drop you off late the same day at the same spot. Pick up times shown below are the times the buses LEAVE, so please arrive early.
Dress warmly and in layers. Most of your time will be spent inside the Capitol and/or the Legislative Office Building. There will be a rally, but the majority of the time we will spend inside during the Governor's State of the State address, and meeting with our lawmakers. Find out who your lawmakers are and schedule your meetings now!
Bringing a packed lunch and snacks will be helpful. There are some places to purchase food, but it may be difficult to find time.
---
New Jersey becomes first state to mandate K-12 curriculum on 'misinformation' literacy | added January 6
Amid a worrying rise in internet misinformation and political conspiracy theories, New Jersey students are poised to become some of the most informationally literate in the country.
Gov. Phil Murphy on Wednesday signed legislation, NJ S.B. 588 (22R)/NJ A.B. 4169 (22R), that will make New Jersey the first state to require that K-12 students learn about how information is produced and spread on the internet, critical thinking skills, the difference between facts and opinions and the ethics of creating and sharing information both online and in print. "Our democracy remains under sustained attack through the proliferation of disinformation that is eroding the role of truth in our political and civic discourse," Murphy said in a statement.
"It is our responsibility to ensure our nation's future leaders are equipped with the tools necessary to identify fact from fiction." The bill received overwhelming bipartisan support in the Legislature — somewhat surprisingly given the political polarization of "disinformation" spread online and the role online conspiracy theories have played in recent elections. The Senate version's lead sponsor, Republican Sen. Mike Testa (Cumberland), said the new law will help students "weigh the flood of news, opinion, and social media they are exposed to both online and off."
---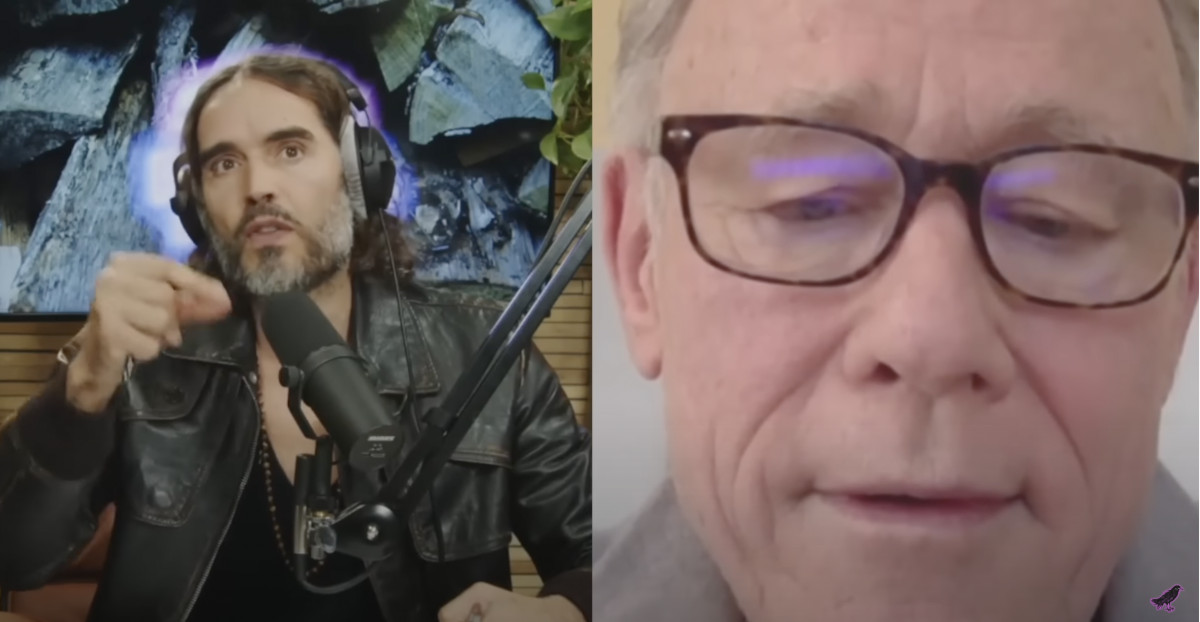 This changes everything we are told | added January 6
Graham Hancock is a journalist, writer and author, best known for his theories on human civilization. His new 8-part docuseries 'Ancient Apocalypse' is streaming now on Netflix. Most of his work has focused on investigating his thesis that a global cataclysm wiped out a great global civilization thousands of years ago. It's funny how most history classes leave out these very important modern discoveries of monolithic sites around the globe.
---
Breakthrough infections were once considered 'rare': Are 'covid' shots causing a surge of new variants? | added January 6
Public-health experts are sounding the alarm about a new omicron variant dubbed XBB that is rapidly spreading across the Northeast U.S. Some studies suggest it is as different from the original covid strain from Wuhan as the 2003 SARS virus. Should Americans be worried? It isn't clear that XBB is any more lethal than other variants, but its mutations enable it to evade antibodies from prior infection and vaccines as well as existing monoclonal antibody treatments. Growing evidence also suggests that repeated vaccinations may make people more susceptible to XBB and could be fueling the virus's rapid evolution.
Prior to omicron's emergence in November 2021, there were only four variants of concern: alpha, beta, delta and gamma. Only alpha and delta caused surges of infections globally. But omicron has begotten numerous descendents, many of which have popped up in different regions of the world curiously bearing some of the same mutations.
"Such rapid and simultaneous emergence of multiple variants with enormous growth advantages is unprecedented," a Dec. 19 study in the journal Nature notes. Under selective evolutionary pressures, the virus appears to have developed mutations that enable it to transmit more easily and escape antibodies elicited by vaccines and prior infection. The same study posits that immune imprinting may be contributing to the viral evolution. Vaccines do a good job of training the immune system to remember and knock out the original Wuhan variant. But when new and markedly different strains come along, the immune system responds less effectively.
---
WHO claims 'anti-vax' campaigns more dangerous than global terrorism | added January 6
The video quoted Baylor College of Medicine's Dr. Peter Hotez, who stated, "We have to recognize that anti-vaccine activism, which I actually call anti-science aggression, has now become a major killing force globally."
Hotez went on to assert that 200,000 Americans died from covid because they refused to get the vaccine, a claim that isn't backed up by any source. "And now the anti-vaccine activism is expanding across the world, even into low and middle income countries," added Hotez.
---
Majority of 'long covid' symptoms originated from mild cases, according to recent study in Journal of the American Medical Association | added January 6
Even mild covid-19 cases can have major and long-lasting effects on people's health. That is one of the key findings from our recent multicountry study on long covid-19 – or long covid – recently published in the Journal of the American Medical Association.
Long covid is defined as the continuation or development of symptoms three months after the initial infection from SARS-CoV-2, the virus that causes covid-19. These symptoms last for at least two months after onset with no other explanation. We found that a staggering 90% of people living with long covid initially experienced only mild illness with covid-19. After developing long covid, however, the typical person experienced symptoms including fatigue, shortness of breath and cognitive problems such as brain fog – or a combination of these – that affected daily functioning.
These symptoms had an impact on health as severe as the long-term effects of traumatic brain injury. Our study also found that women have twice the risk of men and four times the risk of children for developing long covid. We analyzed data from 54 studies reporting on over 1 million people from 22 countries who had experienced symptoms of covid-19. We counted how many people with covid-19 developed clusters of new long-covid symptoms and determined how their risk of developing the disease varied based on their age, sex and whether they were hospitalized for covid-19.
---
'Covid' vaxed patients with myocarditis have higher levels of spike proteins, according to vax study | added January 5
People who suffered from myocarditis after receiving an mRNA-based covid-19 vaccine were found to have persistently higher levels of circulating spike protein compared to those who also received an mRNA-based covid-19 vaccine but did not develop myocarditis, according to findings from a new study. The study, published Jan. 4 in the Journal of the American Heart Association, sought to understand better the immune profiles—also referred to as immunoprofiles—of people who suffered from myocarditis after receiving an mRNA-based vaccine.
From January 2021 through February 2022, researchers prospectively obtained blood samples from 61 adolescents and young adults, all of whom had been vaccinated with either the Pfizer or Moderna covid-19 mRNA vaccine. Of the group, 16 had been hospitalized with myocarditis after covid-19 vaccination, and had presented to Massachusetts General for Children or Boston Children's Hospital with chest pain.
The other 45 people were used as "healthy, asymptomatic, age-matched" control subjects in the study; they did not have symptoms of myocarditis after having been vaccinated. The researchers did not include any unvaccinated people as control subjects in the study. "We performed extensive antibody profiling, including tests for SARS-CoV-2–specific humoral responses and assessment for autoantibodies or antibodies against the human-relevant virome, SARS-CoV-2–specific T-cell analysis, and cytokine and SARS-CoV-2 antigen profiling," the authors stated.
---
Damar Hamlin: Mainstream media tries to debunk link presented by 'anti-vaxers' of sudden cardiac arrest to 'covid' shots  | added January 5
Editor's Note: In order to successfully debunk the claims that Hamlin suffered cardiac arrest from mRNA shots, recent studies would need to be conducted on his spike protein levels and the number of sudden cardiac deaths happening today among athletes. For instance, the article presents a study from 2016, but does not mention post 'covid' accounts in comparison. Psychologically speaking, it's important to notice the language projected with the use of 'anti'. The use of slogans 'anti-science', 'anti-vax' pits one group against another while undermining the very legitimate health and freedom concerns people voice. — mmd
Online activists used the on-field collapse of American football star Damar Hamlin to spread anti-vaccination messages starting just minutes after Monday night's incident. In what has become a familiar pattern since covid vaccines became available about two years ago, several influential accounts used the event to spread anti-vaccination content.
They included the Georgia congresswoman Marjorie Taylor Greene, who tweeted: "Before the covid vaccines we didn't see athletes dropping dead on the playing field like we do now… Time to investigate the covid vaccines." That tweet was viewed around a million times within a day. But the idea that young, healthy athletes have never collapsed suddenly before covid vaccines is easily disproven.
A US study looking at athletes over four years found many unexplained deaths were in fact caused by cardiac arrest – a cause more common in male and African-American players. A study from 2016 notes that there are approximately 100 to 150 sudden cardiac deaths during competitive sports in the United States each year. Why do some young athletes suffer cardiac arrest?
---
Peer reviewed study shows over 270 sudden cardiac deaths in U.S. athletes post vaccination | added January 5
Two hundred seventy-nine athletes and former athletes in the United States have died from cardiac arrests after taking covid-19 vaccines, according to data from a recent peer-reviewed study. Authored by structural biologist Panagis Polykretis, and board-certified internist and cardiologist Dr. Peter McCullough, the study's cited data found that from 2021 to 2022, at least 1,616 cardiac arrests have been globally documented in vaccinated athletes, with 1,114 of those being fatal.
The global data also showed that between 2021 to 2022, former and current American athletes made up 279 of the mortalities. Athletes have a lower chance of cardiac arrest and sudden cardiac death as compared to nonathletes. A 2016 U.S. study calculated that nonathletes, compared to athletes, have a 29 times higher chance of sudden cardiac death. One of the reasons is because "athletes are screened out for the common causes of sudden death on the playing field," McCullough told The Epoch Times.
Players are screened for hypertrophic cardiomyopathy, which makes up almost 50 percent of sudden cardiac deaths in athletes, as well as other less common heart abnormalities. The intensive screening is what makes competitive-level sports safer than everyday sporting activities, McCullough argued.
---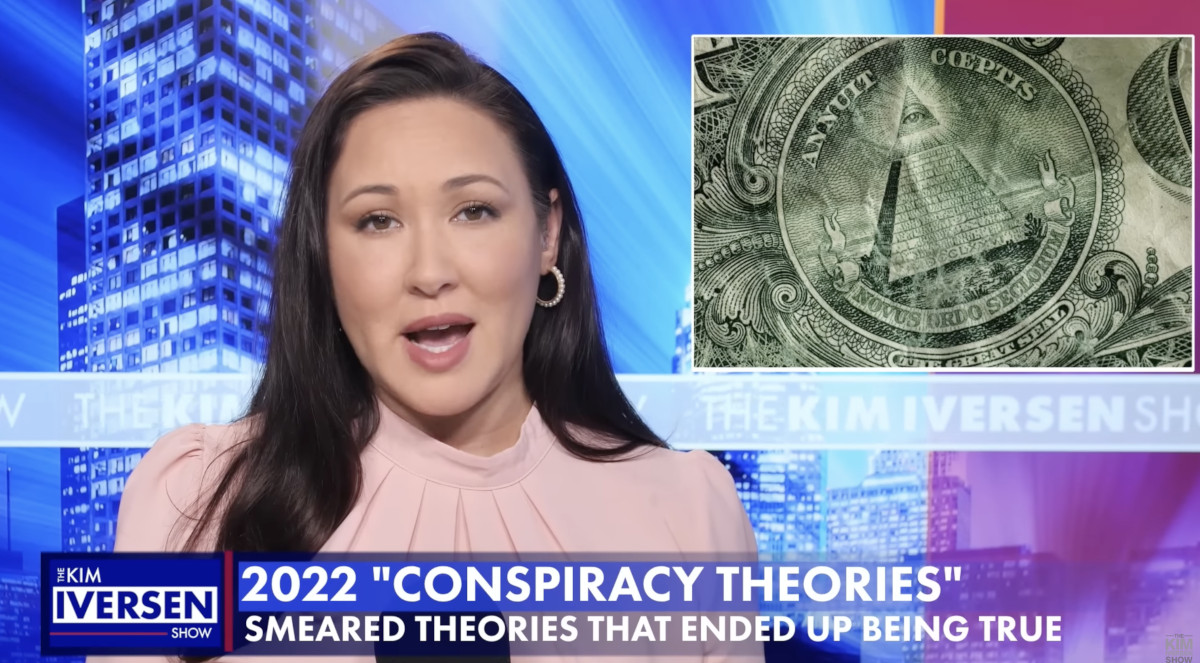 Kim Iversen reports on 10 conspiracy theories that ended up being true | added January 5
In a recent episode of "The Kim Iversen Show," political commentator Kim Iversen reviewed the top 10 stories in 2022 that she said the mainstream media spun as "conspiracy theories" — but turned out to be true after all.
Iversen said the conspiracy theorist label was usually given "simply for saying something that went against the establishment liberal orthodoxy — not because it was quackery rooted in falsehoods." "The reality is, so many that they [the mainstream media] claim to be 'conspiracy theories' are actually true," Iversen said, adding:
"Anytime someone's labeled as a conspiracy theorist, it might just mean it's time to actually investigate and look a little deeper into whatever it is they're claiming because so often nowadays conspiracy theorists are not conspiracy theorists at all. They're truth-tellers — fact-tellers, researchers — and they're connecting the dots and getting a lot of things right."
---
Beijing hospital runs out of beds amid 'covid' resurgence | added January 5
BEIJING (AP) — Patients, mostly older people, laid on stretchers in hallways or took oxygen while sitting in wheelchairs as a covid-19 outbreak stretched public health facilities' resources in China's capital Beijing, even after its reported peak.
The Chuiyangliu hospital in the city's east was packed Thursday with newly arrived patients. Beds ran out by midmorning, even as ambulances continued to bring more people in. Hard-pressed nurses and doctors rushed to take information and triage the most urgent cases.
The crush of people seeking hospital care follows China abandonment of its most severe pandemic restrictions last month after nearly three years of lockdowns, travels bans and school closures that weighed heavily on the economy and prompted unusual street protests in a country that quashes political dissent. The outbreak appears to have spread the fastest in densely populated cities first. Now, authorities are concerned as it reaches smaller towns and rural areas with weaker health care systems.
---
WHO says China 'under-representing' severity of 'covid' outbreak | added January 5
The comments came as more countries are imposing travel restrictions on visitors from China in the wake of a steep rise in covid infections in the country. Hospitals and crematoriums are overwhelmed since Beijing last month abruptly lifted more than three years of hardline restrictions.
A senior doctor at one of Shanghai's top hospitals said 70 percent of the megacity's population may now have been infected with covid-19, state media reported on Tuesday. International health experts have predicted at least one million covid-related deaths in China this year if no urgent action is taken.
Yet China has only recorded 22 covid deaths since December and has dramatically narrowed the criteria for classifying such fatalities. It counts only those cases that involve covid-caused pneumonia or respiratory failure – meaning that Beijing's own statistics about the unprecedented wave are now widely seen as not reflecting reality. Ryan, the WHO official, pointed out that the definition Beijing is using "requires a respiratory failure" associated with a covid infection for a death to be registered as a covid death.
---
Newly released "twitter files" show U.S. government demanded the deactivation of 250,000 accounts | added January 5
Two new "Twitter files" document dumps, released Tuesday, reveal details about how the relationship between Twitter, the U.S. intelligence apparatus, and federal and state agencies was "formalized."
Journalist Matt Taibbi, in a long series of tweets, released the two latest "Twitter files" installments, which he titled, "How Twitter Let the Intelligence Community In" and "Twitter and the FBI 'Belly Button.'" The latest documents demonstrate how Twitter, despite some initial resistance, capitulated to stifling pressure from the government and from complicit media outlets and academic actors to crack down on supposed Russian and Chinese influence on the platform and to ban specific accounts.
Such pressure included threats by the Global Engagement Center (GEC) — an arm of the U.S. Department of State — to publicize a list of 250,000 Twitter accounts that were following "two or more" Chinese diplomatic accounts. According to Taibbi, this list was derived from Department of Homeland Security (DHS) data. Following the release of this latest tranche of documents, Twitter owner and CEO Elon Musk drew attention to the U.S. government's targeting of these 250,000 accounts.
---
WHO scientists, health experts recommend 'covid' shots, oral pills as best remedies against new 'highly transmissible' 'covid' variant XBB.1.5 | added January 5
Health experts voiced concern Wednesday over the rapid growth of the new omicron sublineage XBB.1.5, advising the public to stay informed but not alarmed as they work to learn more. Over the month of December, the percentage of new covid-19 infections in the United States caused by XBB.1.5 rose from an estimated 4% to 41%.
"That's a stunning increase," Dr. Ashish Jha, the White House covid-19 response coordinator, wrote in a Twitter thread. Officials at the World Health Organization shared similar thoughts Wednesday."We are concerned about its growth advantage," said Maria Van Kerkhove, an epidemiologist who is the WHO's technical lead on covid-19.
Van Kerkhove noted that XBB.1.5, which was first detected in the United States, has spread to at least 29 countries and "is the most transmissible form of omicron to date." "We do expect further waves of infection around the world, but that doesn't have to translate into further waves of death because our countermeasures continue to work," she said. Jha noted that effective tools to avoid severe covid-19 infections include rapid tests, high-quality masks, ventilation and filtration of indoor air, oral antiviral pills and updated vaccines.
---
The illegality of force-vaccinating a world population with experimental drugs | added January 5
The real-world effectiveness of covid vaccines has not matched the hype of the 95% efficacy claimed in manufacturer trials on the basis of which they were granted emergency-use authorisation. They've proven disappointingly leaky with a surprisingly swift waning of effectiveness, necessitating boosters every few months. In many cases vaccine rollouts coincided with an upsurge in infections, substantiating the concerns expressed by many experts that a mass vaccination campaign in the middle of a pandemic will drive the evolution of vaccine-escape variants and generate self-perpetuating waves of infections from the mutating variants.
A study from Oxford University in June showed the infection risk increased by 44% in the double-vaccinated in England. An analysis in July by El Gato Malo showed that U.S. states with higher vaccination rates were experiencing higher covid hospital admissions. By the end of 2022 the vast majority of covid deaths in many countries were among the vaccinated and boosted.
This has discredited officials and health experts from President Joe Biden on down who claimed that the vaccines would prevent infection, onward transmission, severe illness and (initially) or (as a fallback justification) death. Hence their early but by now abandoned claims about the pandemic of the unvaccinated. By contrast, by the end of 2022 stories like the video documentary Anecdotals, which simply give voice to the vaccine injured, and studies alleging a wide range of serious side-effects and injuries from the vaccines were challenging the official narrative of the vaccines being safe and effective.
---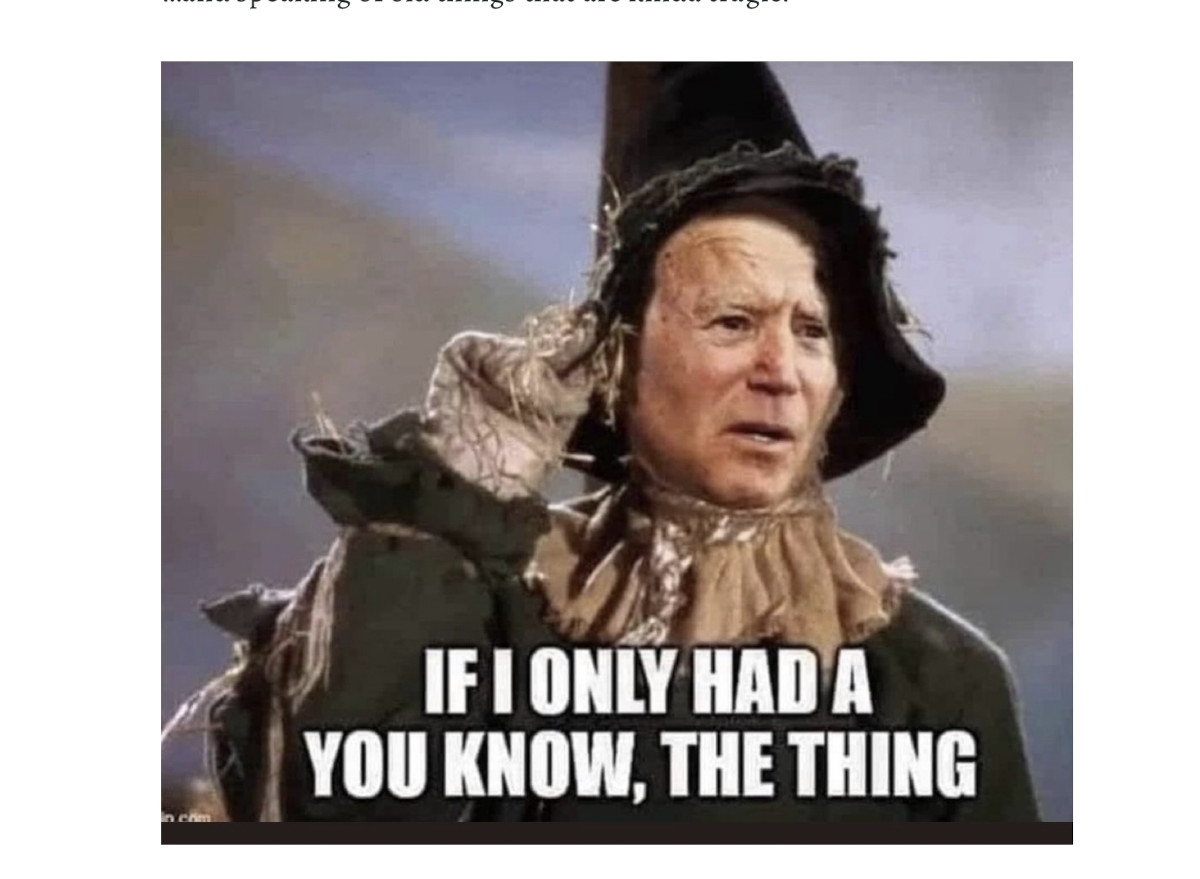 The 'new normal' doesn't mean you have to be scared into believing you will be sick or spread disease. Even the word disease can be broken down into dis-eased or uneasy state. Fear plays into stressing the bodies (emotional, intelligent, physical, vital and bliss bodies).
"My fear is my only courage, so I've got to push on through and while I'm gone, everything is gonna be alright." — Bob Marley
---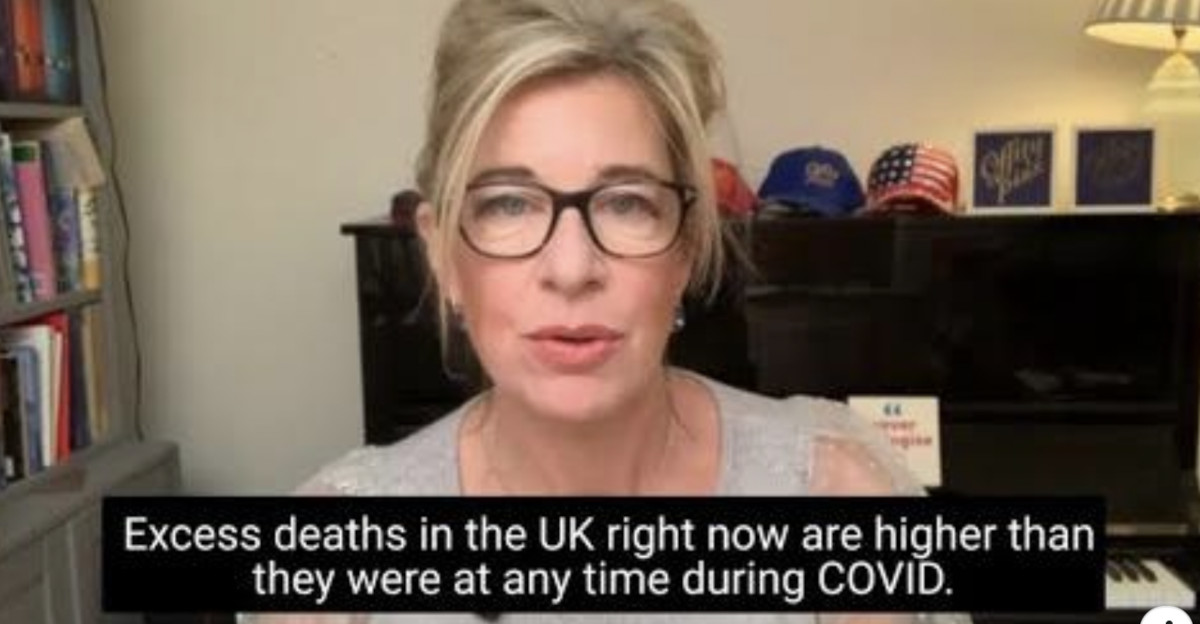 Excess deaths in the U.K. are higher now than during 'covid pandemic' | added January 4
Excess and sudden deaths are being reported around the globe and Katie acknowledges how this very important story is being ignored by mainstream outlets. Oddly enough, one third of the excess deaths are happening in peoples homes not in a hospital or healthcare facility.
---
NFL league suspends game after Damar Hamlin collapses from cardiac arrest | added January 4
Buffalo Bills defensive back Damar Hamlin remained in critical condition on Tuesday after he went into cardiac arrest during a prime-time N.F.L. game, a frightening reminder of the ever-present risk of serious injury in America's biggest sport that has the league facing one of its worst crises in decades. Hamlin's injury, following what looked like a routine tackle, has the N.F.L. again answering questions about player safety in a season marred by high-profile injuries.
With millions of fans watching on television, Hamlin, 24, collapsed in the first quarter of a crucial matchup with playoff implications on Monday night, forcing the league to suspend the game. As Hamlin lay on the field motionless, medical workers feverishly worked to restart his heart. Players were in tears, the stadium went silent and fans watched along in distress as a young athlete's life hung in the balance.
After Hamlin's heartbeat was restored and he was taken off the field by ambulance, the coaches conferred with the head referee and league executives. The players soon walked to their locker rooms. About 30 minutes later, the league postponed the game, and said on Tuesday that at minimum it would not be played this week
---
New 'covid variant' XBB.1.5 five times more contagious than 'omicron' but doesn't appear more serious, according to experts | added January 4
The latest covid-19 variant to sweep across the country, XBB.1.5, doesn't appear to cause more serious disease than its predecessors, experts say. But it appears to be about five times more contagious than an earlier omicron variant, which was five times more contagious than the original virus, said Mehul Suthar, who studies emerging viral infections at the Emory University School of Medicine in Atlanta. "The numbers start adding up."
As of Dec. 31, XBB.1.5 accounted for more than 40% of cases in the United States, up from about 1% less than a month earlier, according to the Centers for Disease Control and Prevention. Still, vaccines remain effective at preventing severe disease and death and the antiviral Paxlovid, given in the first few days after infection, "dramatically reduces progression to hospitalization," said Dr. Daniel Griffin, an infectious disease specialist at Northwell Health in New York.
"We're not back in the dark days of early 2020," he said. The primary concern with any new variant is whether vaccines and treatments will remain effective. "The vaccines are holding. That's good," said Dr. Jeremy Luban, an expert on viruses at the University of Massachusetts Chan Medical School. But "anytime you have a new creature that spreads like this, person to person so rapidly, it puts a big stress on our infrastructure – medical facilities and personnel who are chronically short-staffed. That's a problem for everybody," he said.
---
Call to Action: Tell your legislature to vote no on these bills | added January 4
New Yorkers! We need you to take action by contacting your legislators. Tell them to vote NO on these bad bills.
Here is a list of the bad bills:
A9963 (Gottfried-D) Allows minors of ANY age to be given ANY medical procedure, including surgery without parental knowledge of consent
A8378 (Dinowitz-D), Mandatory covid shots for K-12 students
S75a (Hoylman-D)/ A279a (Gottfried-D) All adult vaccine records must be given to the state
A8398, (Dinowitz-D), Eliminates religious exemptions from vaccine mandates for work and school
S6541a (Rivera-D)/A7326a (Gottfried-D), Creates an "immunization passport," pretends to protect the privacy of vaccination records in the state database by denying access to federal immigration enforcement authorities.
S6495 (Hoylman-D)/ A7829 (Dinowitz-D) Mandatory covid-19 shots for college students
S45(Hoylman -D)/ A2240 (Dinowitz-D) Mandatory flu shots for K-12 students
S937 Krueger-D)/ A822 (Paulin-D) Allows giving drugs and vaccines for STDs to children without parental knowledge or consent. No statutory lower age limit.
S3041 (Krueger-D)/A3192 (Fahy-D) Allows 14-year-olds to get any vaccine without parental consent
S1653 (Skoufis-D)/A2255 (Dinowitz-D) Requires tracking of all medical exemptions by the state
A7139 (Zebrowski-D) Requires medical exemptions to be approved by the NYSDOH
S4512a/A7581 (Kaplan-D/Fahy-D) Requires social media networks to provide mechanisms and policies for reporting vaccine "misinformation" on their platform.
A8870 (Rosenthal, L.-D), Requires vaccine industry propaganda to be required as part of middle school and high school instruction.
Don't forget to tell your legislators you are not happy with S9617/A10730. This bill (which has passed) gives the legislators a 30% pay raise. Raising their part-time salary to $142,000 per year.
---
China presents more than 2,000 genomic sequences of collected 'covid' data at recent TAG-VE meeting | added January 4
The Technical Advisory Group on Virus Evolution (TAG-VE) meets regularly to review the latest scientific evidence on circulating SARS-CoV-2 variants and advises WHO on whether a change in public health strategies are warranted. The TAG-VE met on 3 January 2023 to discuss the covid-19 situation in mainland China.
During the meeting, scientists from China CDC presented genomic data from what they described as imported as well as locally-acquired cases of SARS-CoV-2 infections. For locally-acquired infections, data presented were based on more than 2000 genomes collected and sequenced from 1 December 2022. The China CDC analysis showed a predominance of omicron lineages BA.5.2 and BF.7 among locally acquired infections.
BA.5.2 and BF.7 together accounted for 97.5% of all local infections as per genomic sequencing. A few other known omicron sublineages were also detected albeit in low percentages. These variants are known and have been circulating in other countries, and at the present time no new variant has been reported by the China CDC. As of 3 January, 773 sequences from mainland China have been submitted to the GISAID EpiCoV database, with the majority (564 sequences) collected after 1 December 2022. Of those, only 95 are labeled as locally acquired cases, 187 as imported cases and 261 do not have this information provided.
---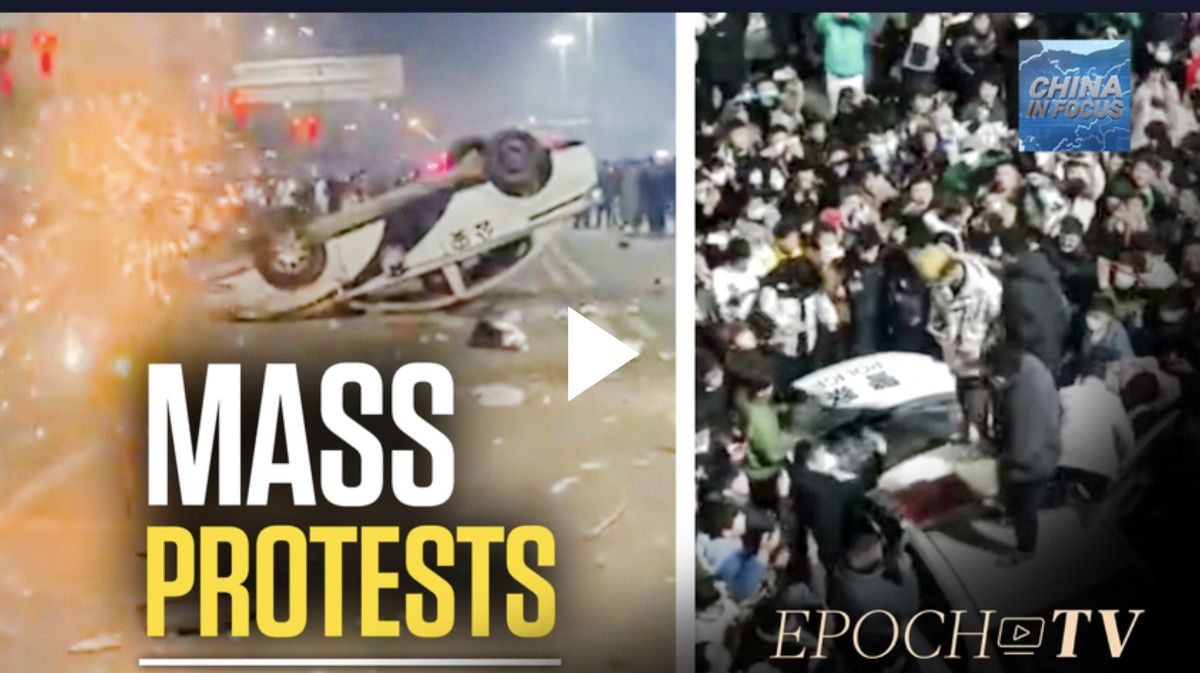 Thousands of Chinese protestors rebel against 'covid' restrictions on New Year's | added January 4
Protests spark in China for New Year's—this time over restrictions on how people can celebrate. Funeral homes in Shanghai are overwhelmed by China's covid-19 surge. But some scalpers are profiting off the situation. Despite the virus spread, some Chinese citizens in major cities are attempting to return to normalcy.
More countries are placing restrictions on travelers from China. Beijing is issuing a threat toward nations imposing the curbs. Are the United States and South Korea holding nuclear talks? Both countries' leaders are giving seemingly contradictory answers.
---
Chinese tourist escapes quarantine after testing 'covid' positive at airport | added January 4
Seoul — When China suddenly lifted its draconian covid-19 restrictions last month, permitting residents to travel again, the number of Chinese tourists flying into South Korea and other popular vacation destinations in the region surged. Concern over high infection rates in China and a lack of clear data from Beijing about its epidemic saw Seoul and other capitals quickly impose new restrictions, demanding once again that Chinese travelers show a recent negative covid test.
On Wednesday, South Korean authorities were looking for a 41-year-old Chinese man who went on the run after flying in the previous day, testing positive and being taken to a quarantine facility. The man arrived Tuesday at Incheon International Airport, outside Seoul, and then tested positive for the coronavirus, which is once again sweeping across China. He and other covid-positive patients from the airport were driven to a hotel quarantine facility on Yeongjong Island, near the airport.
Soon after arrival, however, around 10 p.m. local time, he ran off the bus, dodging quarantine. Police found video from a security camera that shows him visiting a grocery store in the early hours of Wednesday, and it's assumed that he may have left the business in a taxi, but there has been no confirmed trace of him since. The man's motive for going on the lam wasn't clear. Chinese nationals placed in quarantine in South Korea are charged about $8 for their first PCR test and $150 per day spent in a quarantine facility, plus any further medical expenses as they don't typically have South Korean health insurance coverage.
---
Tennis legend, Martina Navratilova diagnosed with two cancers; Wynonna Judd cancels concert at last minute; Craig Goldy battles "mystery illness" | added January 4
Nashville, TN – 2022 was an incredibly difficult year for country singer Wynonna Judd, and country music fans overall. In April of last year, millions mourned the loss of Wynonna Judd's singing partner and 76-year-old mother Naomi Judd. Nevertheless, despite all the heartache that the year brought, the "Rock Bottom" singer was set to wrap 2022 on a high note.
On Saturday, she was scheduled to take to the stage alongside Kelsea Ballerini at Nashville's New Year's Eve Big Bash. Sadly, she was forced to cancel her performance last minute due to an extreme bout of vertigo. Wynonna Judd revealed as much in a Saturday evening Instagram post. Addressing fans, she wrote, "I was looking so forward to singing with my dear [Kelsea Ballerini] tonight. Instead, I am on the bus struggling with an extreme bout of vertigo, and am unable to perform."
Martina Navratilova, who is widely regarded as one of the greatest tennis players of all time, has been diagnosed with two forms of cancer, she revealed to Tennis.com in an article published Monday. The 66-year-old said doctors diagnosed her with Stage 1 throat cancer as well as an unrelated form of breast cancer. "This double whammy is serious but still fixable, and I'm hoping for a favorable outcome," she told the outlet. "It's going to stink for a while, but I'll fight with all [I've] got."
---
Indian environmentalists fight takeover by mega agri-transnational corporations | added January 4
Editor's Note: Indian environmentalist, Vandana Shiva spoke out against the patenting of seeds by Monsanto in 2014 and won. Vandana points out at the 2 minute mark the merging of companies such as Astra and Zeneca and Novartis to become the major pharmaceutical companies they are today at a time when Monsanto was talking about five companies controlling the global seed supply of the future. Interesting parallels today between mRNA genetic technologies being pushed on the global market as the best cure for 'covid.' — mmd
In a fair world, Aruna Rodrigues would be heralded as an incredible individual for her ongoing struggle to protect the socio-economic and environmental integrity of India. So says respected environmentalist, author and campaigner Leo Saldanha.
He adds: Since 2005, she has tirelessly pursued a public interest litigation before the Supreme Court of India, in which she has made a case why India should not yield to pressures from mega agri-transnational corporations and certain sections of the Indian agricultural sector who are keen on promoting genetically modified organisms in farming."
India's apex regulatory body, the Genetic Engineering Appraisal Committee, recently sanctioned genetically modified (GM) mustard for cultivation. This would be India's first GM food crop, despite a public interest litigation (PIL) before the Supreme Court to prevent cultivation as well as the widespread rejection of GM mustard by farmers' organisations.
---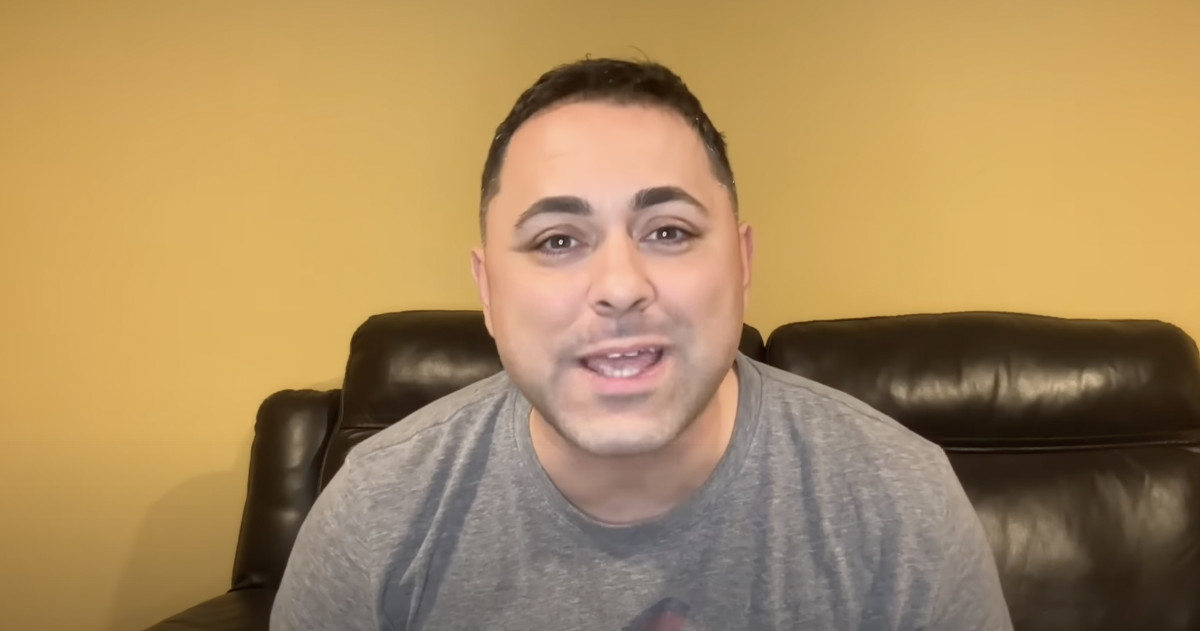 Thank you and happy new year 2023 | added January 4
Uncle Vin and Zia Lucia join in.
---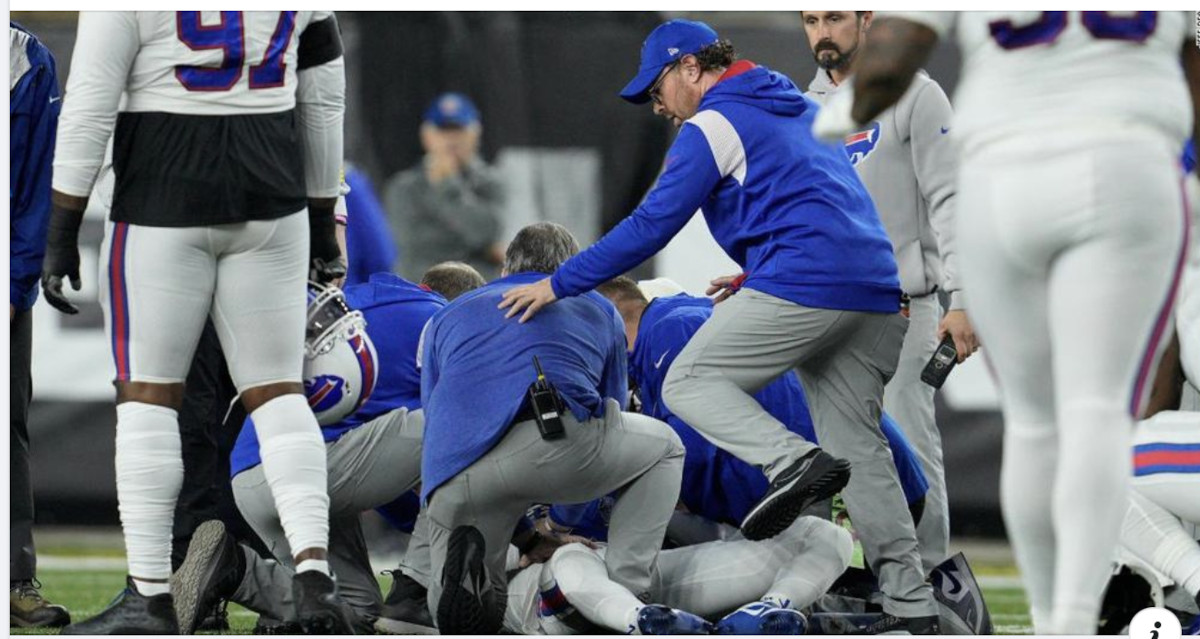 NFL Bills player Damar Hamlin in critical condition after suffering cardiac arrest | added January 3
Dr. Sanjay Gupta, CNN's chief medical correspondent, noted this morning that it's very important that medical personnel were able to restart Damar Hamlin's heart on the field while giving him CPR immediately after he suffered a cardiac arrest.
"Just the time is of such critical importance here in terms of taking care of someone like this. The response from the medical team was fast and seconds and minutes matter in a situation like this," Gupta said. Earlier today, the Buffalo Bills issued a statement confirming Hamlin's heartbeat was "restored" on the field:
"Damar Hamlin suffered a cardiac arrest following a hit in the Buffalo Bills' game versus the Cincinnati Bengals. His heartbeat was restored on the field and he was transferred to the University of Cincinnati Medical Center for further testing and treatment. He is currently sedated and listed in critical condition."
---
China responds to 'covid' requirements for Chinese travelers, calling it "excessive" and "unacceptable" | added January 3
Chinese officials have called out other countries for their covid-19 testing requirements for travelers coming from China, threatening to impose countermeasures in response. Speaking at a daily briefing on Tuesday, Foreign Ministry spokesperson Mao Ning called the virus testing requirements imposed by other countries "excessive" and "unacceptable" and said they "lack scientific basis."
Several countries including the U.S., Australia, Canada, the United Kingdom, India and Japan have announced strict covid measures toward passengers coming from China amid growing concerns of the lack of data on daily infections in the country and the spread of new variants. "We believe that the entry restrictions adopted by some countries targeting China lack scientific basis, and some excessive practices are even more unacceptable," Mao said.
"We are firmly opposed to attempts to manipulate the covid measures for political purposes and will take countermeasures based on the principle of reciprocity," Mao added. Mao's remarks come as the Biden administration has plans to implement new covid-19 restrictions for passengers traveling from China amid the surge of virus cases and the lack of transparency with reporting virus data from the country.
---
European Union offers free 'covid' jabs to China to curb outbreak | added January 3
The EU has offered free covid-19 vaccines to China to help Beijing contain a mass outbreak of the illness, an offer promptly rejected by the Chinese government. The offer was made in recent days ahead of a meeting of EU health ministry officials, said a spokesman for the European Commission on Tuesday. The initiative is part of efforts by health commissioner Stella Kyriakides to arrange a European response to the prospect of a wave of infections after Beijing ditched its so-called "zero covid" policy.
"Commissioner Kyriakides has reached out to her Chinese counterparts to offer solidarity and support, and this includes public health expertise as well as through variant-adapted EU vaccine donations," said the commission spokesman. China's foreign ministry on Tuesday said the country did not need European vaccines, citing the "strengthening clinical efficacy" of its "ample" domestic jabs.
"The situation of China's epidemic prevention and control is on its predicted path and under control," said foreign ministry spokesperson Mao Ning. China has relied on its domestically produced Sinovac and Sinopharm vaccines and has yet to deploy western vaccines using mRNA technology at large scale. The World Health Organization on December 21 said China's current vaccination coverage was insufficient.
---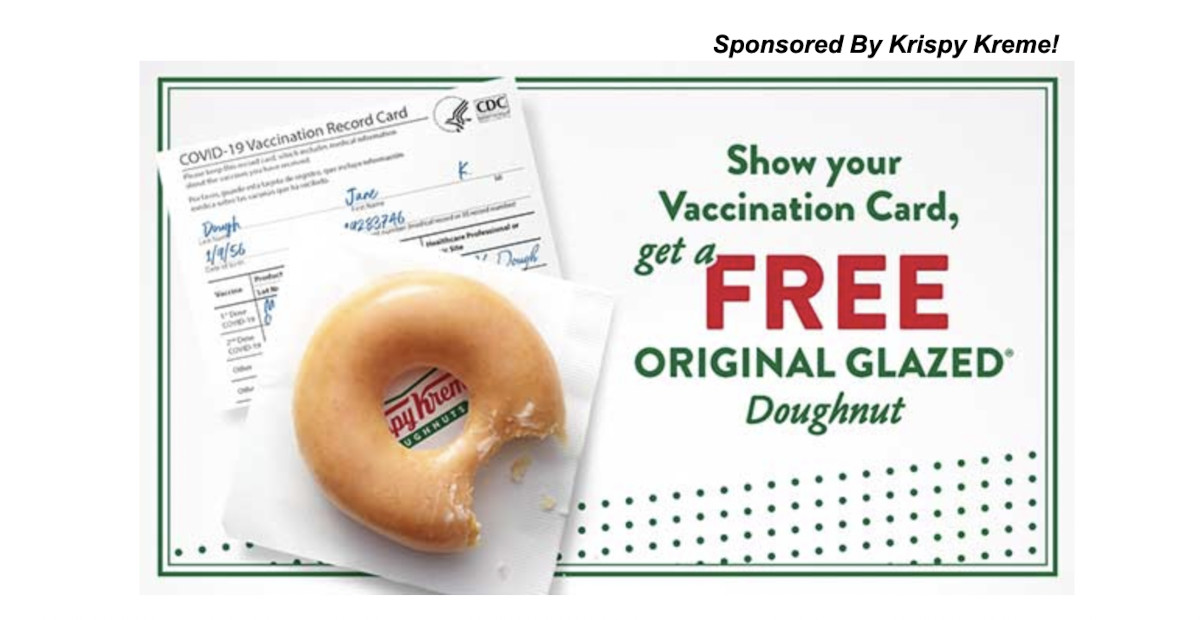 Eat a Krispy Kreme get a vax card | added January 3
GREETINGS AND SALUTATIONS!
I've never written Free Pill Astrology with a co-writer, until now. Every professional astrologer knows that people who have never studied the esoteric arts can come out with some of the most brilliant astrological insights. I would like to introduce my friend Stevie Florist. He's actually a florist. You can't make this shit up. He's never read an astrology book but he has such great ideas about life that I thought I would ask him to join me writing my column this week. I would text him what I wrote, and he would read it and text me back. Here's the skinny!
---
New XBB 'omicron' mutation accounts for 41 percent of 'covid' cases | added January 3
A new omicron variant is quickly spreading across the U.S. just in time for the New Year. The strain, known as XBB.1.5, accounts right now for almost 41% of confirmed covid-19 cases nationwide, according to data from the Centers for Disease Control and Prevention (CDC).
The XBB mutation has picked up concerning speed over the past week as it's jumped from just 21% on Christmas Eve. During the last week of December 2022, XBB.1.5 made up 75.3% of covid-19 cases in northeastern states. Those states include Connecticut, Maine, Massachusetts, New Hampshire, Rhode Island and Vermont.
In New York and New Jersey, the strain showed up in 72.2% of cases also during the last week of the year. XBB has officially replaced the previously concerning BQ.1 and BQ.1.1 subvariants as the most common strains. Infectious disease experts are increasingly worried about the "highly contagious" omicron XBB variant, according to Reuters. "Ironically, probably the worst variant that the world is facing right now is actually XBB," Dr. Michael Osterholm, an infectious disease expert at the University of Minnesota, told Reuters.
---
NIH reports 'covid' vaxed children with multisystem inflammatory syndrome appear to have no serious complications from jab | added January 3
A study of children and adolescents who received a covid-19 vaccination following multisystem inflammatory syndrome (MIS-C) found that there were no reports of serious complications including myocarditis or MIS-C reoccurrence. About half of participants experienced mild and typical reactions, including arm soreness and fatigue. The study, funded by the National Institutes of Health, demonstrates that it is safe to get a vaccine after having MIS-C. The findings will publish today in JAMA Network Open.
The multicenter, observational study, the largest of its kind to examine covid vaccination in this group, helps resolve a lingering question about whether the covid vaccine can increase the risk of health problems in young people who have had MIS-C, a rare and potentially fatal immunological reaction that can occur following infection with SARS-CoV-2, the virus that causes covid-19.
MIS-C is a poorly understood condition that affects 1 in about 3,000 to 4,000 children and adolescents who had covid-19, according to the Centers for Disease Control and Prevention(link is external) (CDC). It occurs a few weeks after covid infection and can lead to organ failure. Symptoms can range from stomach pain, fever, and rash to inflammation of the heart muscle, a serious condition called myocarditis. The exact causes of MIS-C are unknown, but medications can be given to decrease the inflammation that can damage organs.
---
New report shows nearly 49 percent of Americans believe 'covid' jabs responsible for sudden deaths | added January 3
Nearly half of Americans think covid-19 vaccines may be to blame for many unexplained deaths, and more than a quarter say someone they know could be among the victims. The latest Rasmussen Reports national telephone and online survey finds that (49%) of American Adults believe it is likely that side effects of covid-19 vaccines have caused a significant number of unexplained deaths, including 28% who think it's Very Likely.
Thirty-seven percent (37%) don't say a significant number of deaths have been caused by vaccine side effects, including 17% who believe it's Not At All Likely. Another 14% are not sure. Twenty-eight percent (28%) of adults say they personally know someone whose death they think may have been caused by side effects of covid-19 vaccines, while 61% don't and another 10% are not sure.
The documentary Died Suddenly has been criticized as promoting "debunked" anti-vaccine conspiracy theories but has been seen by some 15 million people. Forty-eight percent (48%) of Americans believe there are legitimate reasons to be concerned about the safety of covid-19 vaccines, while 37% think people who worry about vaccine safety are spreading conspiracy theories. Another 15% are not sure.
---
Japanese community condemns China's decision to resume outbound tourism calling it "irresponsible" and "immoral behavior" | added January 3
Beijing's move to resume outbound tourism on Jan. 8 amid a nationwide covid-19 outbreak has sparked criticism among Japanese citizens. Some have condemned the move, calling it "irresponsible" and "immoral behavior." All quarantine requirements for inbound travelers to China will end as soon as Jan. 8, China's National Health Commission said on Dec. 26.
The cap on the number of international flights coming in and out of China will be scrapped, and outbound tourism, which plummeted to almost zero during the pandemic, will resume in "an orderly manner." Within minutes after the announcement, searches for international flight tickets on Chinese online travel agencies and searches for visas to go abroad increased severalfold, with top destinations being Japan, South Korea, and Thailand.
The most searched destinations for outbound flights are mainly Bangkok, Tokyo, Seoul, Los Angeles, and Singapore, according to the state-run China Daily. Tokyo resident Mizobe Hgasi told The Epoch Times on Dec. 31 that the Chinese Communist Party's (CCP) unchecked reopening of international travel was "terrible" and demonstrated "immoral behavior." He said the move was similar to Beijing intentionally covering up information and allowing the virus to spread from Wuhan city to the rest world from late 2019 to early 2020.
---
Fauci's lies have changed everything | January 3
Editor's Note: It's important that while we work to hold officials accountable we understand this is not the making of one man, but corporations abusing power. As citizens who allow this to happen, we are complicit. — mmd
Anthony Fauci is finally gone from his government perch. Let us recall that it was he who set this calamity in motion, squandering his credibility, while taking down public health and much else with it. More than anyone, he bears responsibility, even if he was acting on others' behalf. That is especially true if he was carrying out a hidden agenda (take your pick of theories).
There was already growing political and societal panic on March 11, 2020, when the House Oversight and Reform Committee convened a hearing on the new virus circulating. Fauci was the key witness. The only question on everyone's mind came down to the most primal fear: am I going to die from this thing, like in the movies?
This was one day before Trump's announcement of the travel ban from Europe, the UK, and Australia, essentially sealing the borders of the US to an extent never before attempted, thus separating families and loved ones and trapping billions of people in their nation states. It was five days before the evil declaration by all health authorities to immediately shut down all places where people could congregate.
---
Boston school districts recommend high quality masks to prevent 'covid' spread | added January 3
At least three local school districts in the Boston area want students to wear masks as they return to class following the holiday break to prevent the spread of covid-19. Boston Public Schools on Friday announced that students and staff are being asked to wear masks for a total of eight days — between Jan. 4 and Jan. 13 — to mitigate the spread of coronavirus and other viral illnesses.
The district said that disposable masks will be provided to students and staff, but no one will be disciplined or sent home if they refuse to wear the face coverings. "We understand that the covid-19 pandemic has been a challenging time for everyone," Superintendent Mary Skipper wrote to families. "While we are all eager to return to a sense of normalcy, we need to take necessary precautions to ensure that the new year starts in a strong and productive way for our schools."
Also on Friday, Arlington Public Schools issued a "strong recommendation" that all students, staff, and visitors in school buildings wear masks from Jan. 3 to Jan. 13. The district also asked families to test for covid-19 before returning to school on Tuesday. The recommendation is not being made lightly, Superintendent Elizabeth Homan said in a message to families, noting that as the year came to a close that the district had high levels of absences among student and staff due to illness.
---
US kids who accidentally consume pot laced products has increased between 2017 and 2021, according to new studies | added January 3
The number of small children in the US who accidentally ate marijuana-laced treats increased drastically between 2017 and 2021, a new study has revealed. Within this period, there were more than 7,040 exposures to edible cannabis in children under age six, including some toddlers, according to an analysis of records from the National Poison Data System.
The past few years have seen more US states authorize the use of marijuana for medical or recreational purposes. Medics say the fact that cannabis can be infused into chocolate bars, gummy candies, cookies, chips and juices should prompt parents be more vigilant in keeping kids from eating it. The survey found that in 2017, there were 207 reported cases of accidental edible cannabis exposure among young children, while by 2021, there were 3,054 such cases.
Almost a quarter of these children wound up hospitalized, some seriously ill, the study said, adding that symptoms include heart problems, confusion, vomiting and trouble breathing. Marit Tweet, a medical toxicologist with the Southern Illinois School of Medicine who led the study, called for greater vigilance by parents and for more laws to be passed so as to make pot products less appealing and accessible to children.
---
Durham police department confirms eight sudden deaths reported on Christmas Day | added January 2
The Durham Police Department has confirmed that eight sudden deaths were among the 329 reported events they received on Christmas Day in Durham, England. According to BBC, none of the deaths are believed to be suspicious. These fatalities are being described as extremely frightening in a video that is currently circulating online, claiming that usually, the average sudden death is less than 1 per week.
"So first of all, tragic news, Christmas day, there were eight sudden deaths in county Durham," a man said in a video. "Eight sudden deaths on Christmas day." "There are extremely ridiculous amount of people that are just dying suddenly. But somebody's [requested] a freedom of information request in (FOIA). They want to know how many people.
So this is on the government's website. And they want to know police supply the number of fatalities resulting in sudden deaths during the last five years. So what is how many people normally on an average year die suddenly?" According to the data from the government website, the total for sudden cardiac deaths for the last five years is as follows: 58 (20216), 43 (2017), 31 (2018), 43 (2019), and 44 (2020).
---
CDC introduces new 'omicron' subvariant XBB.1.5 that is capable of evading 'covid' antibodies | added January 2
There's a lot that's still unknown about the latest subvariant, including whether it's more contagious than other forms of omicron, Mahon said. Other scientists worry that XB.1.5 is even better at getting around the antibodies we've built up from Covid vaccines and previous infection from the many different types of omicron that have spread since last December, including the original BA.1 and the more recent BQ.1.1 and BQ.1 subvariants.
The XBB.1.5 is a relative of the omicron XBB variant, which is a recombinant of the omicron BA.2.10.1 and BA.2.75 subvariants. Combined, XBB and XBB.1.5 make up 44% of cases in the U.S., crowding out other versions of omicron. XBB has been found in at least 70 countries, according to the World Health Organization, and has caused surges of infection in some parts of Asia, including India and Singapore, in October.
Studies performed in the lab have found that XBB is capable of evading antibodies from previous covid infections or vaccinations, meaning that being exposed to the virus would mean someone is more likely to get sick or reinfected and show symptoms. "It's clear that there's immune evasive properties of XBB," said Dr. Isaach Bogoch, an infectious disease physician and epidemiologist at the University of Toronto.
---
Outdated 'covid' drug Paxlovid is no longer effective against 'omicron' | added January 2
The lack of specialized covid-19 treatments for people with weak immune systems has left millions of Americans with limited options if they get sick as the pandemic heads into an uncertain winter. Once heralded as game-changers for covid patients considered at risk for getting seriously ill — one was used to treat then-President Donald Trump in 2020 — monoclonal antibodies are now largely ineffective against current covid variants.
Easier-to-administer antiviral drugs, such as Paxlovid, have largely taken their place but aren't safe for all immune-compromised people because they interact with many other drugs. But the federal government funding that drove drug development in the early days of the pandemic has dried up, and lawmakers have rebuffed the Biden administration's pleas for more. Without that, there's little incentive for drugmakers to work on new antibody treatments that could be more effective.
And without a government program like Operation Warp Speed to develop second-generation vaccines and treatments, at-risk patients could be in danger of developing severe cases of covid and flooding hospitals when the U.S. health care system is already strained, thanks to an influx of patients with an array of respiratory illnesses, including flu and RSV. "Just because we have exited the emergency phase of the pandemic does not mean that covid is over or that it no longer poses a danger," said Leana Wen, a public health professor at George Washington University and former Baltimore health commissioner.
---
Introducing 2023 with some inspirational words from medical freedom attorney, Bobbie Anne Cox | added January 2
Well, I have to say, 2022 was some year! Looking back over the past 12 months, I can hardly believe the powerful strides we made. We saw such terrific wins by and for We the People against the ever-present, overreaching arm of tyrannical government actors.
Of course, there were many snags and outright losses along the way, and clearly, there is much, much more to do to ensure our rights and freedoms are preserved, not just for us, but for our children, and our children's children. But right now, let us take a moment to reflect and appreciate our tremendous wins in 2022, so we can realize the returns that our hard work has brought forth, and may it serve as an inspiration and motivation for us to start 2023 off with a new fervor.
I will focus on a few of the most prominent constitutional wins of 2022, for, as you know if you have read any of my prior articles on the importance of the Constitution and particularly the separation of powers doctrine, I believe it is the key to preserving our free Nation for generations to come. Let's begin with my historic legal victory over New York Governor, Kathy Hochul, and her Department of Health ("DOH"), who promulgated a regulation that was not only wholly unconstitutional, but was so shocking to the conscience, that most people found it inappropriate to discuss in polite company.
---
India sets up application Aarogya Setu to schedule booster jabs and access 'covid' certificates | added January 2
Amidst the surge in coronavirus in China, a lot of countries, including India are taking strict precautionary measures and recommending people take the booster dose of the covid-19 vaccine. In India, one can easily visit a govt or private hospital and take a booster dose. Similarly, one can also book the same via the Aarogya Setu app.
Aarogya Setu is an app from Govt of India, which can be used to access the vaccination certificate and can be used for booking the slot for coronavirus vaccination. Not just the booster dose, one can also book a slot for the first or second dose of the covid-19 vaccine from the Aarogya Setu app, and here is how to do it. Do note that, you need to have an Aadhaar number and a phone number linked to your Aadhaar for this to work. Download the Aarogya Setu app on your Android smartphone or an iPhone and log in and authenticate using the phone number that is linked to your Aadhaar.
Once you are in the Aarogya Setu app, you can access covid-19 vaccination certificates. To book a booster dose on the Aarogya Setu app, click on the icon on the top of your screen that says Vaccination. Again, if you are taking your first jab, you can either register as a new user. Else, log in to your existing Cowin account using your phone number by verifying your time password.
---
Morocco imposes entry ban on all travelers from China amid 'covid surge' | added January 2
Morocco has imposed an entry ban on all travelers from China due to the soaring covid-19 infection rate in the country following Beijing's abrupt u-turn on its strict zero-covid policy. Morocco's Foreign Affairs Ministry said in a statement that the entry ban would apply to all arrivals from China, regardless of their nationality, and will take effect from Jan. 3 until further notice.
"This exceptional measure in no way affects the sincere friendship between the two peoples nor the strategic partnership between the two countries to which the Kingdom remains firmly attached," the ministry said. The ban aims to prevent a new wave of contamination in the country, it stated, adding that Morocco "closely followed" the virus situation in China through regular and direct contact with the Chinese side.
Morocco also extended its state of emergency until Jan. 31 to allow local authorities to impose measures to tackle the virus spread. The African nation has continued to renew its state of emergency since adopting it in March 2020. Morocco became the first nation to ban arrivals from China after the Chinese Communist Party (CCP) lifted its zero-covid policy last month. Other countries, including the United States, Australia, Canada, Japan, South Korea, and Malaysia, have only imposed entry curbs on travelers arriving from China, such as requiring them to take covid-19 tests before departure.
---
Australia requires mandatory tests for passengers arriving from China | added January 2
SYDNEY — Starting on Thursday, January 5, passengers leaving China will have to undertake a covid-19 test within 48 hours of travel to Australia and show evidence of a negative result. Officials in Canberra said the measure is in response to the significant wave of infections in China and the "potential for emerging viral variants in that country."
Australia is following other countries in imposing the restrictions on travelers leaving China. They include India, Malaysia, Spain, the United Kingdom and the United States. The Canberra government has said the arrangements are precautionary and temporary. Federal Health Minister Mark Butler told local media Monday that he was concerned about "an absence of comprehensive information about the [covid-19] situation in China," especially the lack of genomic sequencing being shared by authorities in the capital, Beijing.
Australia believes that the sharing of information is vital if the emergence of new variants of the virus is to be identified at an early stage. Butler told the Australian Broadcasting Corp. Monday that Canberra is in step with other countries, and that "There is no restriction on travel from China. All we are asking is that there be a covid test submitted before departure."
---
Experts compare 'covid' to past plagues and stir concerns over future pandemics | added January 2
For years, public health experts warned of the possibility of an illness spreading across the globe killing millions. After all, it had happened before. Measures were in place around the world to spot early signs of a never-before-seen bug with dangerous potential. That's why on Dec. 31, 2019, China notified the World Health Organization that a novel pathogen was circulating in Wuhan, the most populous city in central China.
A day later, in that city of 12 million, a wet market selling live animals was shuttered because of fears it was the source of the virus that would later be named SARS-CoV-2. Three years later, the risk of a deadly pathogen spreading around the world remains. Now, in addition to worrying about a virus that might jump from animals to humans, experts are concerned about research accidents and – what should be unthinkable – the possibility of someone intentionally unleashing a highly contagious and lethal pathogen.
A pandemic has long been known to be far riskier for global security than conventional, nuclear or chemical warfare, said Lawrence Gostin, a professor of public health law at Georgetown University and a leading expert in global health. "We've seen that play out with covid and covid is far from the worst pandemic threat that we face," he said.
---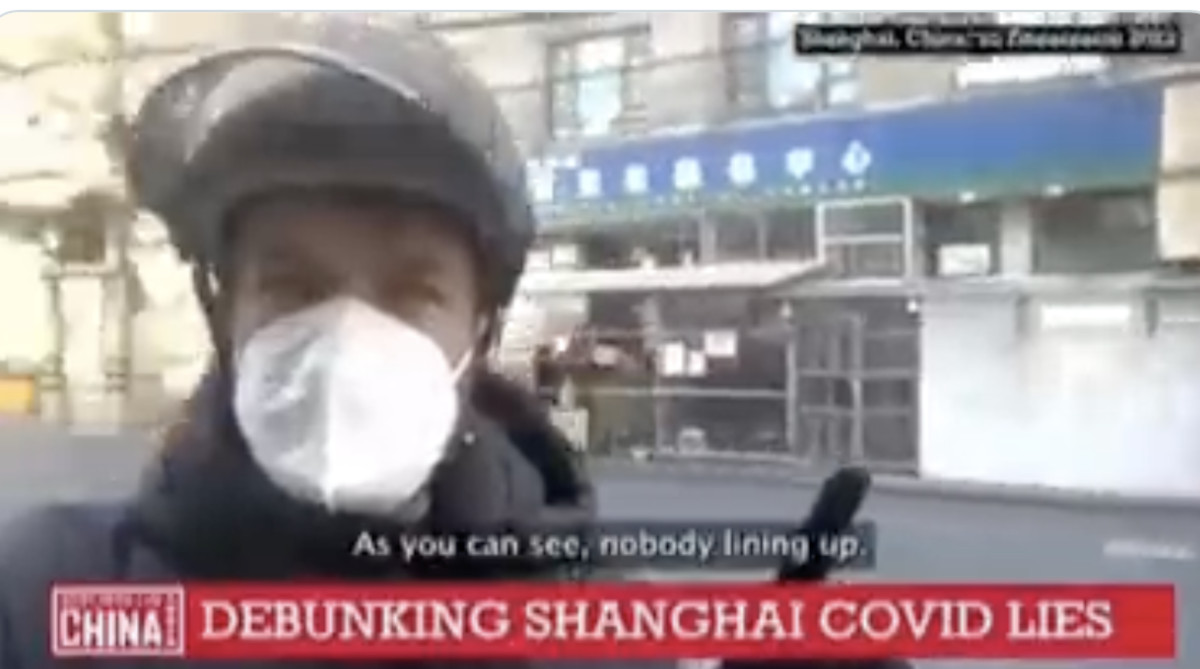 Chinese man debunks global propaganda that Shanghai fever clinics are 'overcrowded' | added January 2
This guy is in Shanghai and shows the newspaper with the date December 22, 2022. There are no Chinese in line at the emergency rooms, no people dying on the streets or in crowded hospitals but they want us to believe the lie here in the West that covid is starting again