33% off with this coupon:  GeminiStudio33

---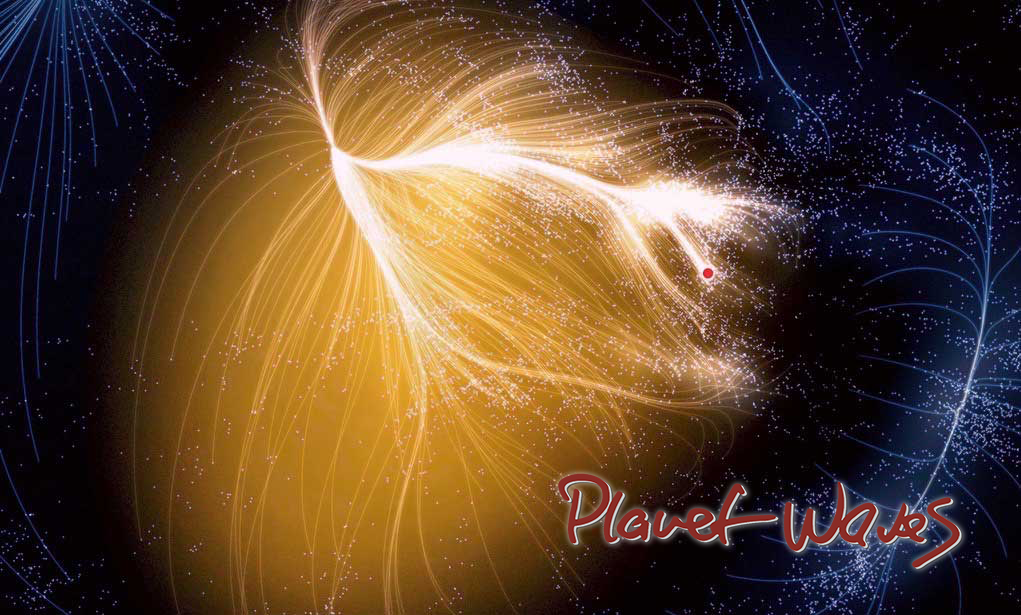 Great Heaven: Sagittarius Full Moon
Dear Friend and Reader:
I've got a new horoscope today, and a new STARCAST, and a new article about the June 3 Sagittarius Full Moon (below). First, a few housekeeping points. Today, everything I'm writing is open access to all readers, sponsored by our paying subscribers.
The Sagittarius Full Moon connects to a deep-space point called the Great Attractor, the vortex of the group of 100,000 galaxies where our Milky Way galaxy is located. Everyone reading this has the Great Attractor within one degree of 13 Sagittarius, so this is about all of us.
That coverage is below.
Writing my articles this week about wrapping up Covid19 News after 1,185 days of continuous publication, I figured out I have not had an actual rest since well before all of that began — so I will be taking one for the next couple of weeks.
I can hear the murmurs of, "I told you to do that!" and "What a great idea!" bubbling through the audience.
---
Planet Waves Weekly Horoscope for June 1, 2023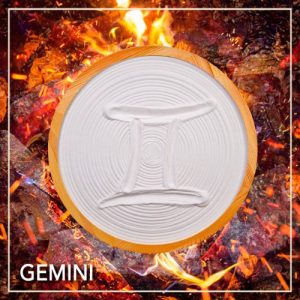 Gemini (May 20-June 21) — The Full Moon in your opposite sign is your reminder that the world is much bigger than you think. Yes, we have those "small world" moments, and there are all kinds of interesting connections to be made.
Yet you can also marvel at how much you don't know and will never see. Remember the untold thousands of people who exist, who you will never know of. But indirectly, through your words, your actions, the images you might make or the thoughts you may hold, you will make contact with their lives.
Let this week's peak of the Moon remind you how much there is to discover, and how much will go undiscovered. Yet there is an ordering principle of reality. There are energy fields and various shapes of the land, the human environment and the cosmos, that facilitate tendencies of travel, movement and flow. You will benefit from following those now. You can trust them; they contain potential, and will help you get from one place to another more efficiently than you thought possible.
---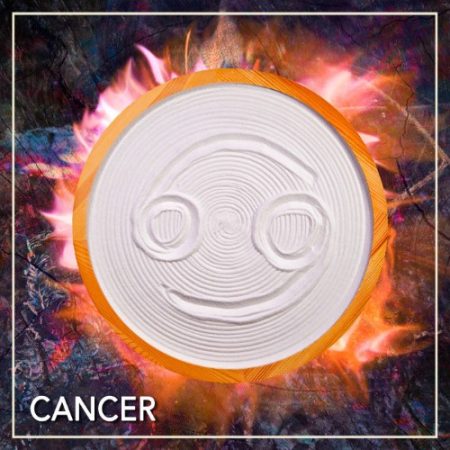 Cancer (June 21-July 22) — The forthcoming Full Moon in Sagittarius will guide you in the direction of work-related activity: of wanting to do something productive. That's about as much guidance as you will get, except for the reminder that whatever you think of as your work needs a spiritual angle somehow. Not everyone knows what this is; not everyone cares; it's likely that you do. What you do for work must have actual meaning, to yourself and to others.
Now would be a great time to practice basing your choices for what you do on what you feel is relevant — rather than what is up next, or what you might get paid for. Money is certainly a value, though there are others. And it can take some practice to connect your income to what is meaningful.
That starts with doing anything at all, simply because it matters to you. And at the same time, remember to factor in your need to address any sense of "I should be doing something else." How about this as an experiment: Between June 3 and June 5 — for a total of three days — emphasize meaning over any other value in all that you do.
---
Astrology: Mental Portal to the Intuitive Realms
T
HE DIVISIONS between mind, feeling and what is considered 'spiritual' are usually arbitrary; there are not firm boundaries and the ideas are not subject to proof. However, it's possible to approach something cognitively, or by body sensation, or by some other form of inner guidance. Everyone experiences this a little differently.
If you experience a dream, it does not necessarily help to assign meaning to all the symbols and figure it out with "logic." Dreams all have their own internal logic, and how you feel when you wake up is one of your best clues as to what is going on.
What makes astrology unusual is that it's possible to take a reasoned approach to the realm of what cannot be put into words. The language of astrology provides symbols for things that elude language and mental constructs. It's the relationship between the map and the ground.
---
Planet Waves Monthly Horoscope for June 2023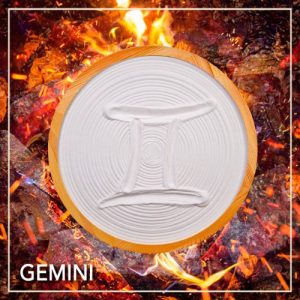 Gemini (May 20-June 21) — You may find yourself addressing an important issue that you were sure was resolved. Mostly, it is. Whatever may be manifesting is some kind of last gasp, or a matter you may have overlooked. Algorithms don't go away easily. So take your time and work this out. As you do so, you may discover some wider or deeper connections that you were wondering about.
You don't have to act on any of this information beyond using it to make personal decisions, though you would be wise to keep it in mind. One thing that has changed is that your responsibilities are no longer strictly private (to the extent that was ever true). You are in a more visible role now, and people are counting on your wisdom.
As Pluto dips back into Capricorn for a few months, you will get to use well-earned lessons about the nature of how so-called reality is pushed on people generally, and on you specifically. Fortunately, you are much older and wiser than you were in 2008, when the journey that is now ending first began. Looking back, that seems like a world or two ago. You could fill several books with what you've been through since then, in some of the most challenging areas of living.
Yet if you have not made one particular discovery during this time, you're in a great position to make it now. You have far more available to you than you think, in terms of both spiritual and material resources. Moreover, you are in a position to manage and allocate the flow of resources within your community — including putting the right people together with one another. You've not been accustomed to taking this kind of leadership role any time lately. But using your intelligence suits you well in whatever form you may get to do it.
---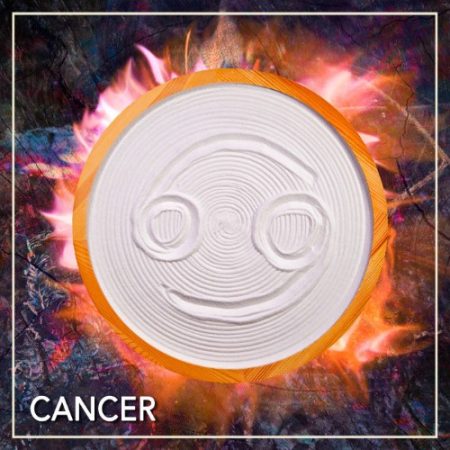 Cancer (June 21-July 22) — It's rare that you wake up and find yourself in a whole new environment. Maybe you've had the experience of moving cities with no special plan, and waking up that first morning realizing you can create your life in a whole new way. Well, the cosmos has moved around you. Whole new territories of your life have opened up and been illuminated over the past few weeks. 
If you're the kind of Cancer who stays home a lot, now is the time to get yourself outside. You will find the previously extremely strange social environment to be different from what you remember, but more welcoming than it's been the past few years. You will need to take the initiative and walk out the door; check events calendars and find something interesting; and be open to meeting new people — that is a choice. Your inherent makeup prefers what is familiar and settled in the social aspect of your life, as well as the domestic one. 
You will continue to enter environments that have been deeply affected by the impact of technology. This is inevitable; everyone has. Your interests are what is tactile, warm, emotional and recognizably human. If you keep those senses open, it will be easier to notice who else is doing so.
The question is not whether people are technologically obsessed, but whether they are consumers or creators. And if they are creators, how awake are they? How passionate? How conscious of their potential impact are they? How devoted to understanding their world and its interrelations? Thinking about these things will help you take your philosophy of life to a new level. And as you do, you will find little pockets of affinity — intelligent people who consciously create their world.
---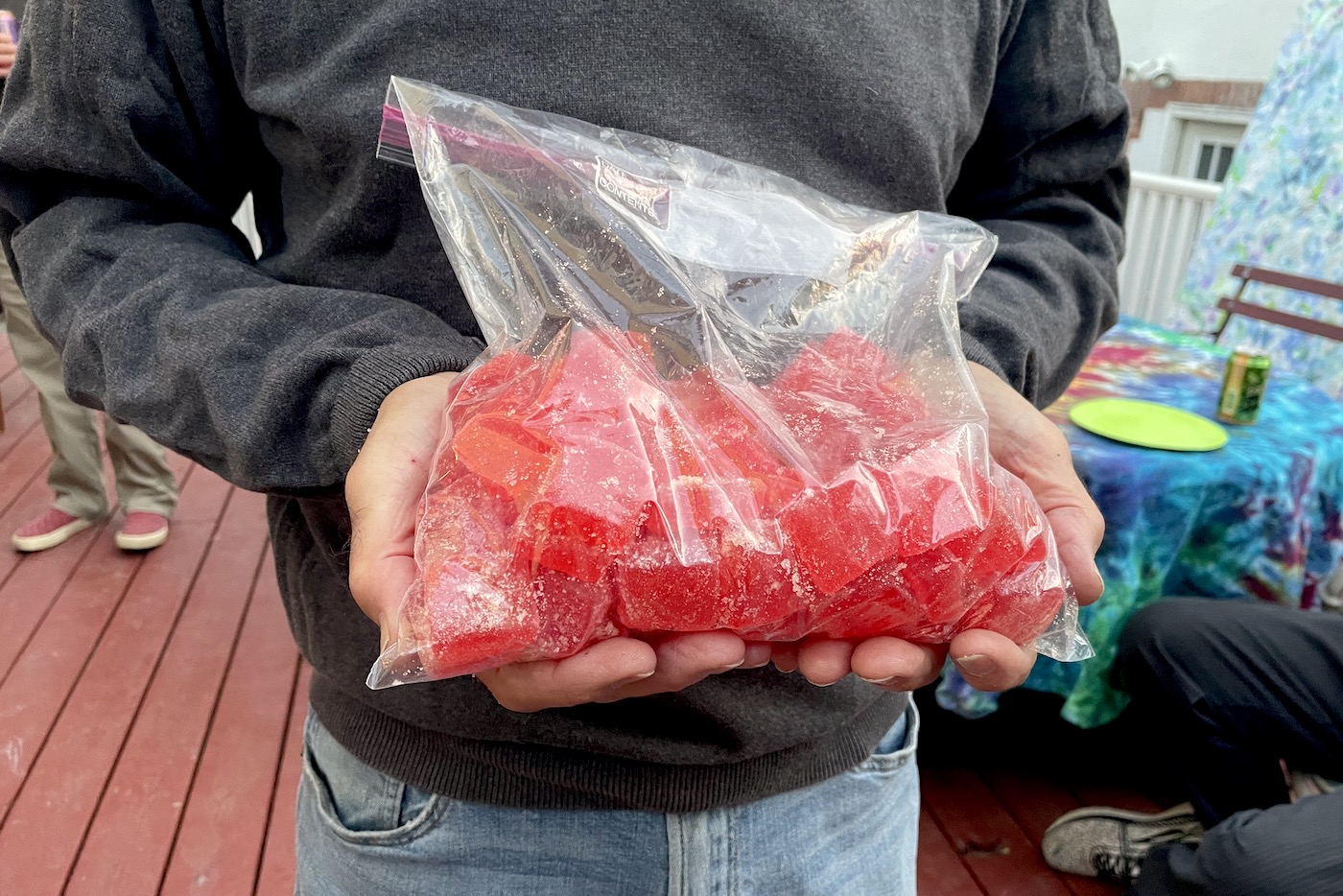 Cannabis and Computers; Saturn and Neptune
Dear Friend and Reader:
T
ODAY I AM PLANNING to cover some astrology developments — among them the Taurus New Moon, Mercury coming out of storm phase, and Jupiter in Taurus. There's something in here about the "reality principle," especially when we bring Saturn in Pisces into the picture.
Saturn in Pisces is the answer to Neptune, which has been in Pisces since Spring 2011. I don't think I've said a word about cannabis suddenly becoming legal, just like that. Well, it wasn't exactly sudden but it seems that way, if you rewind back to the days of buying it from a guy in the park at midnight.
For decades, that pot was illegal has always been something of a joke, unless someone was caught in the "stop and frisk" campaign against minorities; or was stupid enough to leave their pipe and a baggie in the glove compartment, then crash their car. Suddenly making it legal reveals how ridiculous prohibition was — especially during the decades of suburbanites selling pot as a second career.
---
Weekly horoscope for May 18, 2023 by Eric Francis. Subscribers may read all 12 signs using the link below. To revive your membership, visit this link or write to us at cs@planetwaves.net.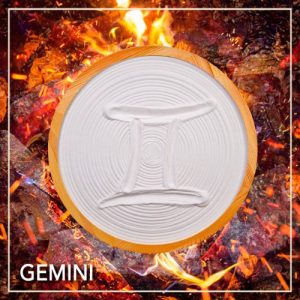 Gemini (May 20-June 21) — Life is full of fine lines, and you are standing on one now. You have made some important discoveries the past few weeks. You know that something is developing, and changing for the better.
Some of this is based on exceedingly rare developments, the kinds of things that only happen once or twice in a lifetime. The broader theme of your astrology is your involvement in the wider world. It's easy for people to hunker down and take care of themselves; it's easy for most people to be involved and/or distracted by what is immediately around them.
Your astrology is calling you to have a greater vision; to take up the yoke of the changes that all of society is going through; and to use the superior power of your mind to solve problems that affect your whole community, however you define that. One effect of the digital lives that we are living is that everything is a fantasy, or somehow virtual or an illusion. The reality principle is calling on you to take action, and to use your intelligence wisely.
---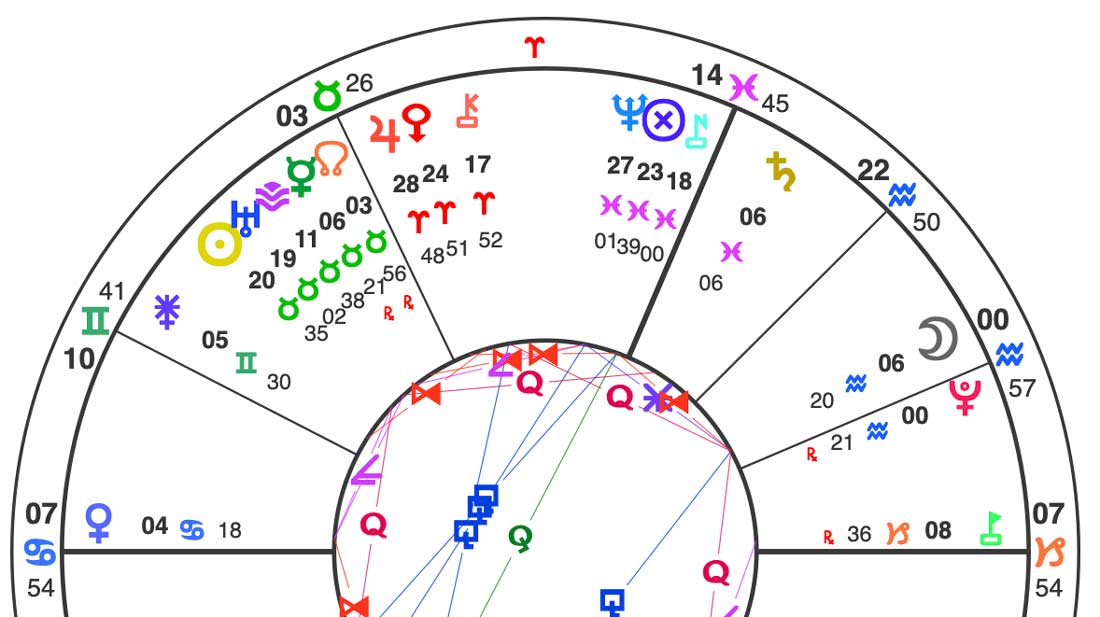 Mercury stations direct, Jupiter enters Taurus — it's time for a change, and fortunately, that's what the planets are describing.
Dear Friend and Reader:
T
HE NEXT FEW DAYS ARE LIKE an astrological turn-around, with a series of rapid shifts in direction and emphasis. This happens in several stages as the Sun makes its way through the last decanate of Taurus and into Gemini on May 21.
The news everyone is waiting for is Mercury stationing direct overnight May 14 to 15 (Sunday to Monday). Mercury's position has stretched all the way back to early Taurus, and it will start to spring forward in harmony with Saturn and centaur Nessus.
The over-the-top of the events of the past week are likely to vanish into the mists relatively soon. If anyone goes silent, it's likely due to regretting having overreacted during the conjunction of the Sun and Uranus this past Monday and Tuesday.
Both Saturn and Nessus indicate the ability to make decisions, demonstrate true accountability, and work within a time structure. The whole project of astrology is about using time well, and the Mercury aspect pattern — and Mercury in slow-moving, somewhat meticulous Taurus — wants to pace its moves, and remain aware the flow of events. Awareness is better than control, providing the basis for decisions.
However, be cautious: the Moon is conjunct Neptune at the moment Mercury stations direct, an advisory that says: make sure you have your facts and your perceptions correct. This will require several points of reality-checking, and where Neptune is concerned, there is no validation so good as what's learned with the passage of time.
---
Gemini weekly horoscope for May 11, 2023. Subscribers may read all 12 signs using the link below. To revive your membership, visit this link or write to us at cs@planetwaves.net.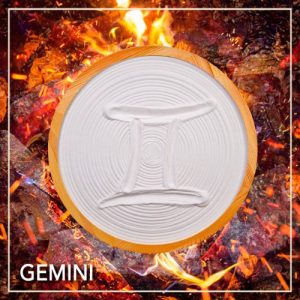 Gemini (May 20-June 21) — If you've been experiencing anxiety issues lately, Jupiter entering Taurus may help resolve them. It will be easier to think in terms of the affirmative possibilities rather than the detrimental ones. Yet Jupiter can also magnify whatever you are thinking or feeling, including what you're not quite aware of.
Beware of that potential effect. The challenge you face, if you can call it that, is expanding your notion of what is "spiritual" into every facet of your life. There is something in your charts about exporting what may seem like it should be totally private, into something through which you relate to other people, potentially many. It's true that one of the lessons of growing older is knowing when not to say anything.
However, it often seems like the people with the most relevant and observant things to say keep silent, while those who know very little say the most. What you know is relevant. The essence of your personal religion involves contact with others, and participating in group evolution. The time has arrived.
---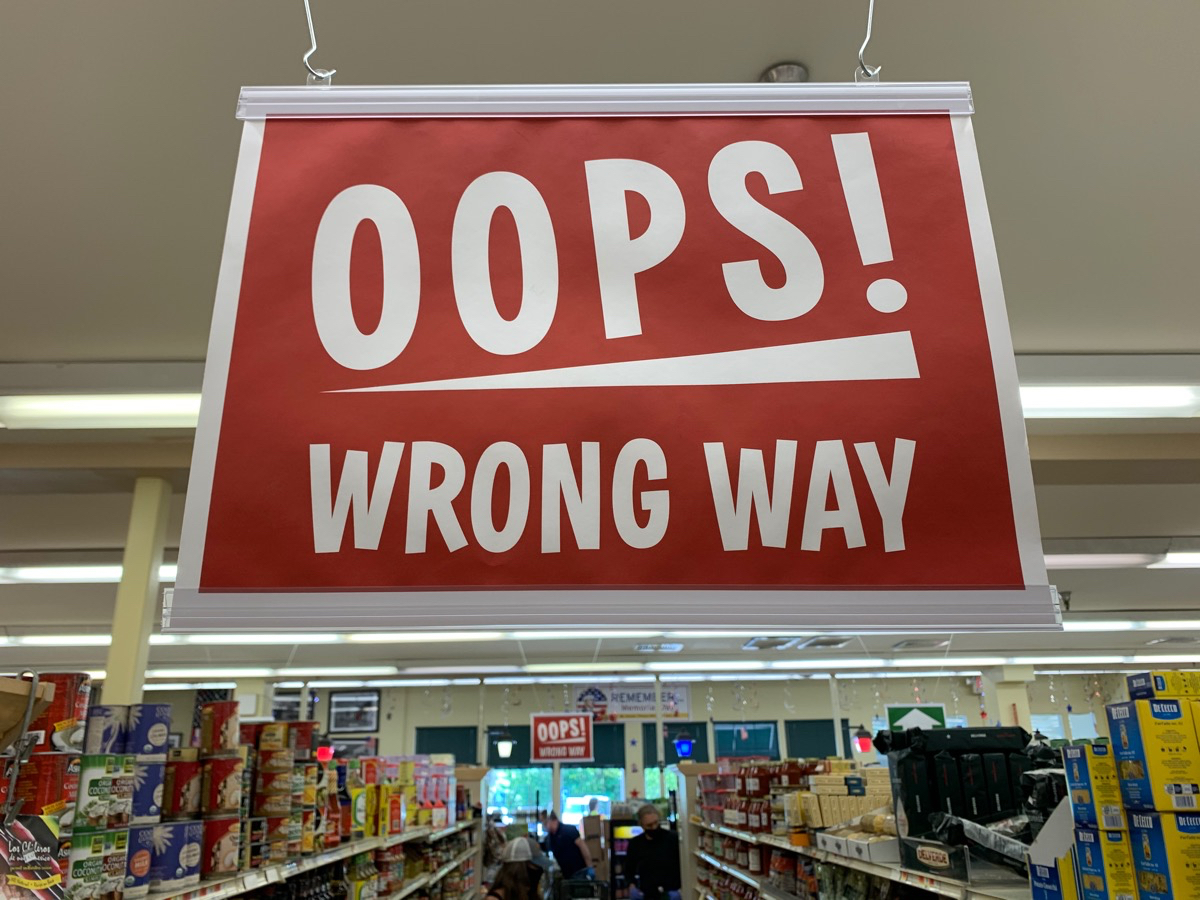 We were promised the apocalypse. The 'pandemic' ended not with a bang, but a whimper. Now what?
Dear Friend and Reader:
L
AST WEEK, THE WORLD HEALTH ORGANIZATION (WHO) and the U.S. federal government, acting in unison, quietly declared an official end to what they claimed 1,150 days earlier was a global pandemic.
There have been no celebrations, no collective sigh of relief, no clanking of pots and pans at 7 pm, and no shared acknowledgment of what we went through. No moment of reflection. Has anyone apologized to anyone for accusing them of being a murderer?
We have yet to reckon with the pain that this massive, induced crisis caused for so many people, and is still causing. We have yet to admit the damage that it inflicted, and most of all, have not admitted the new world order of the "biosecurity state" that it represents.
Even if you think there was a real disease, most would agree that it was horribly exploited and overblown, and that Big Pharma and Big Tech made out big time.
We succumbed to living in a society where people have no rights and where we believed that mere state governors could make "law" by fiat — martial law.
Sadly, all the things done in the name of protecting you have stitched you and your children deeper into the digital prison, and conditioned you to distrust, fear, avoid and even hate your neighbors and your relatives. What was presented as helpful has left us all residents of a more isolated, paranoid, angry and desperate world.
---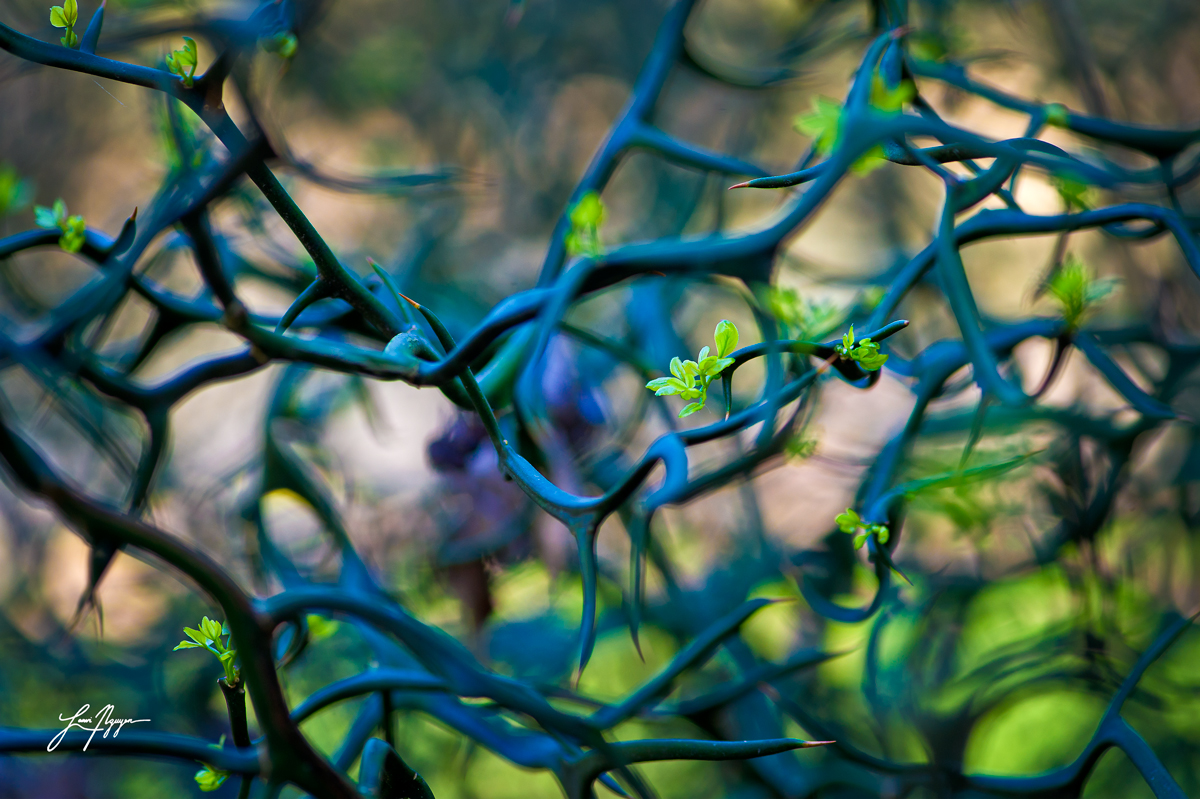 What's your price? Scorpio lunar eclipse wants you to sell out your values and principles cheap.
Dear Friend and Reader:
F
RIDAY, WE EXPERIENCE a long-anticipated Full Moon eclipse in Scorpio. This takes place in one of the resonant points of the zodiac, precisely at the middle of the Taurus/Scorpio axis.
Full Moons have many effects, including inducing a bit of lunacy, stress, insomnia and social tension. This one is causing a little distress. Full Moons also help break deadlocks. 
When considering a lunar event in Scorpio, one consideration is that the Moon is exalted in Taurus — the sign opposite Scorpio. It's a visitor in Scorpio, and not always a welcome one. The Moon is said to "fall" in Scorpio, which is ruled by Mars (thought to be unfriendly to such a sensitive influence as the Moon).
Due to the face-to-face nature of Taurus and Scorpio, a direct relationship is implied. Both signs are about the value of things — Taurus, to oneself, and Scorpio, within the context of others. Taurus is where we have what we have. That includes our stuff, and more than anything, our values and priorities. It's important to know what those are. I have found that many people struggle with this quite a bit.
---
Gemini monthly horoscope for May 2023. Subscribers may read all 12 signs using the link below. To revive your membership, visit this link or write to us at cs@planetwaves.net.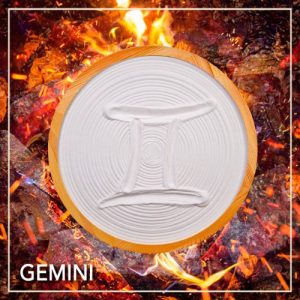 Gemini (May 20-June 21) — If you feel, you will notice different possibilities than if you listen to the monologue that passes for "the mind." To actually think involves a hybrid of a reasoning process with something more sublime.
That something involves examining meaning and context, and feeling your body as you work your way through a question. Your chart is set up for you to make discoveries that you may not fully be able to understand right away. In this, it will help if you slow down. Diverse conditions are in the process of rapidly changing, within you and in your environment. As they do, you will make discoveries about yourself and aspects of your situation that matter.
Yet you're unlikely to see them right away, as if your eyes need to adjust to different light.You can count on three or four seemingly separate revelations over the next week or so, each of which will build on the next. You will need to be patient with the influence of each, and allow any new awareness to take hold gently — but consciously. 
---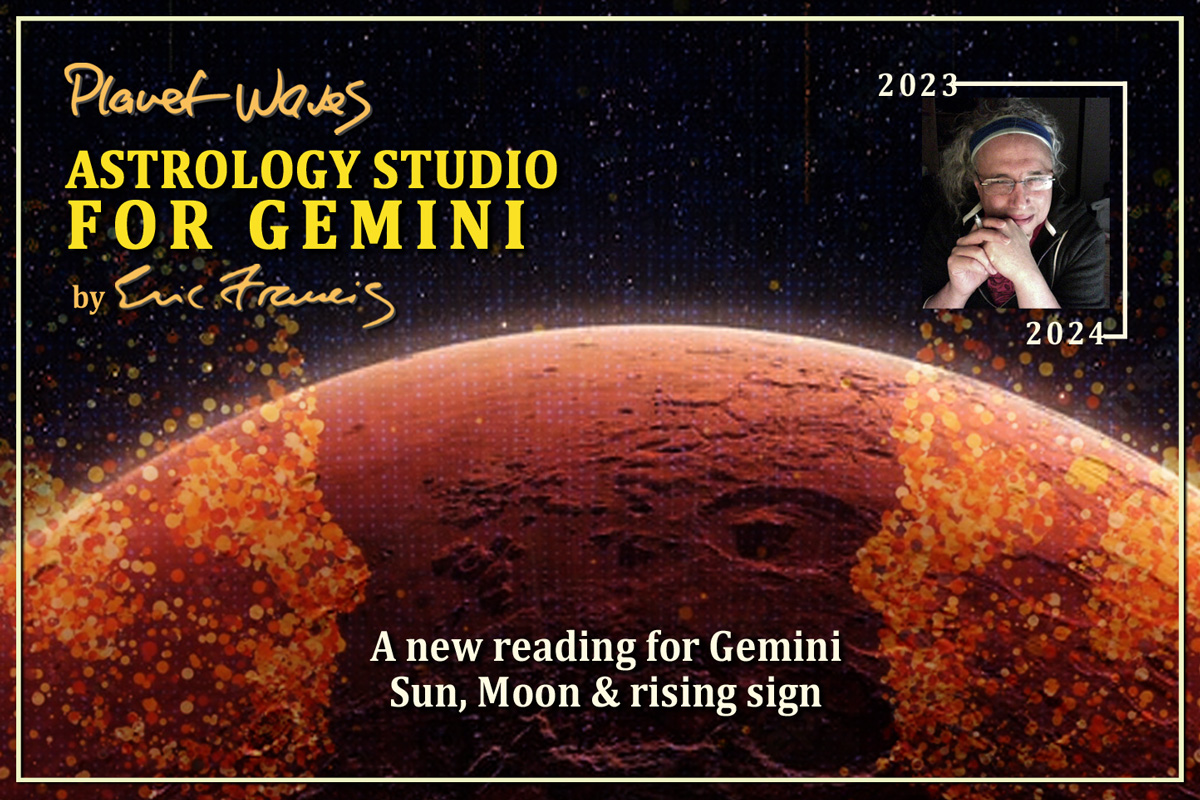 Gemini Astrology Studio 2023-24
This reading is included with Backstage Pass.
---
Gemini monthly horoscope for May 2023. Subscribers may read all 12 signs using the link below. To revive your membership, visit this link or write to us at cs@planetwaves.net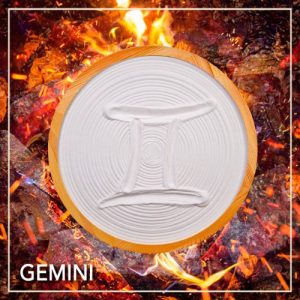 Gemini (May 20-June 21) — There is only one approach to handling your deepest fears, which is a spiritual approach. It's rare that fear is connected to something you can actually do something about, especially in the short-term.
If you're afraid of your house burning down, you can check the stove and blow out all the candles, though that may not resolve your anxiety. It's similar with courage; there is rarely something actually holding back those who summon their will and rise to some occasion — it's almost always a mental or emotional trip that holds people back.
This month's lunar eclipse in Scorpio may confront you with your anxieties, particularly material. Mercury retrograde in the same axis of your chart may have you feeling like you cannot influence the direction and flow of your thoughts — or even pin down what you're thinking. Yet both present opportunities to work out something much deeper, including anxieties that have lingered around for many years. There is a possibility that you feel trapped within the seeming confines of your own mind. That is likely to be the first thing to resolve, with the sensation of something coming loose. At all times, you have the power to make one particular choice, which is whether to listen to the voice of fear or the voice of love.
This is not always easy to work out, because fear is so shrill and demanding of attention. It is relentless, and it's almost always wrong. Fear needs to be discredited due to its terrible track record of not being at all helpful, though it's also a habit. The only way to release an old habit is to replace it with a new one — and help is on the way.
---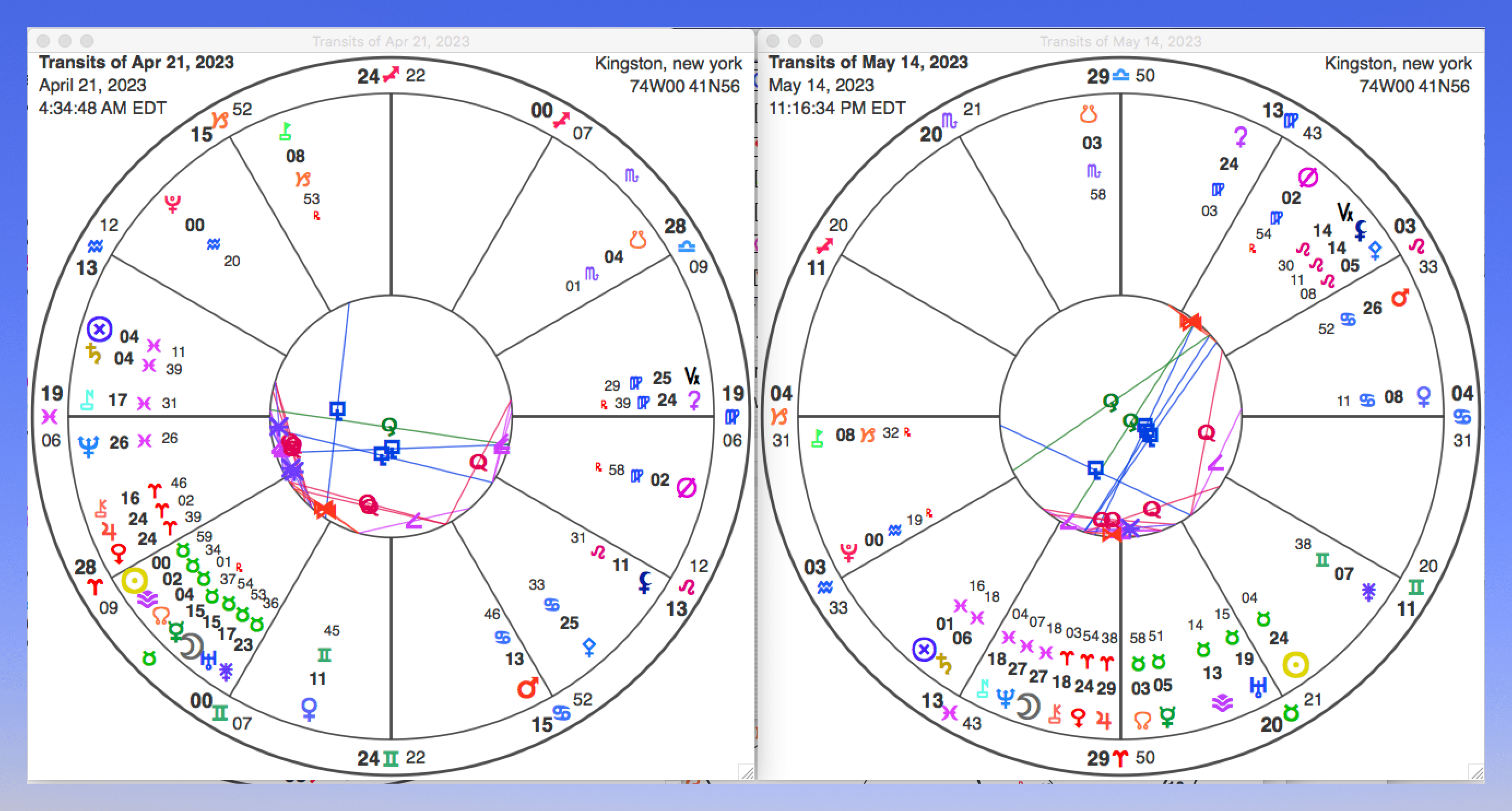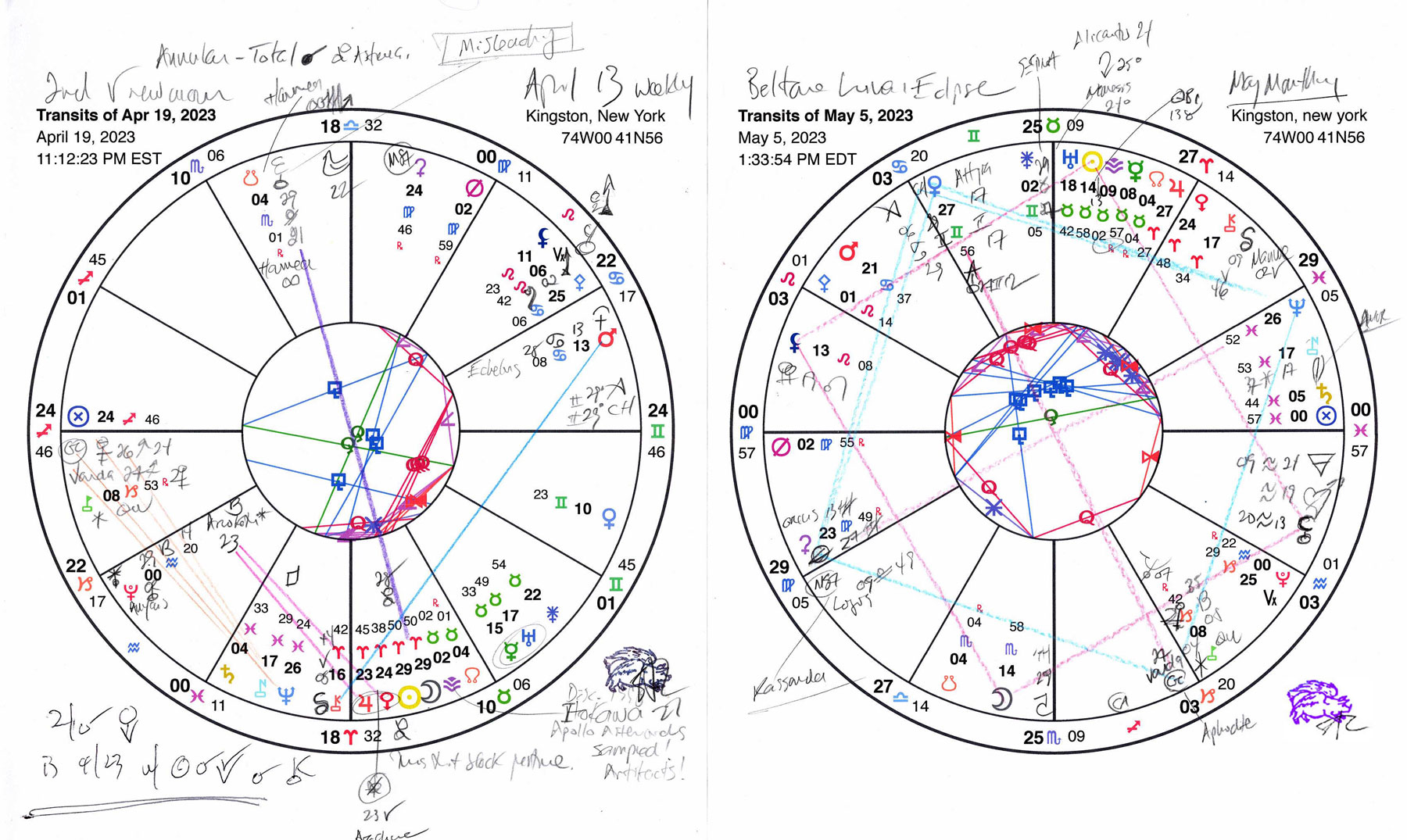 ---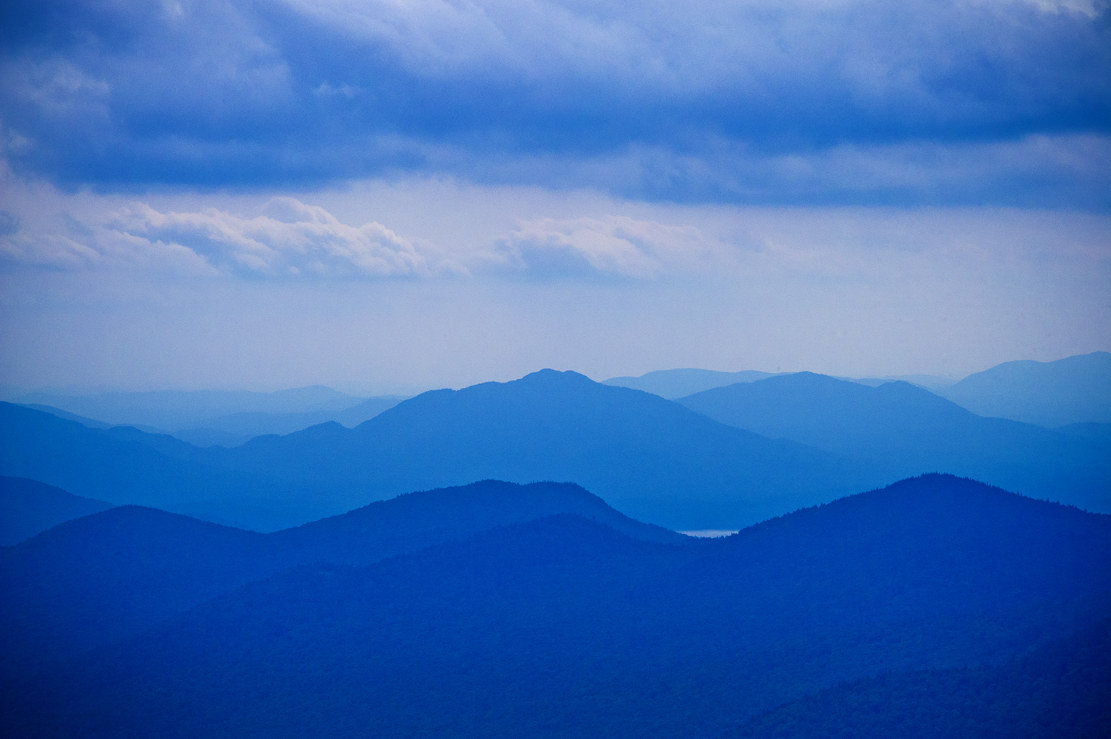 Eclipses: Point Your Canoe Straight Down the River
Dear Friend and Reader:
W
E ARE NOW IN THE SEASON OF ECLIPSES. This is another one of those situations where you could say that such events tend to represent an acceleration of the historical process and a concentration of experience. But these days, who can tell?
Let's see if we can sort this out.
A solar eclipse is approaching overnight April 19 to April 20, and a lunar eclipse takes place with the Sun on the Beltane cross quarter, on May 5. Both take place in Mars-ruled signs, Aries and Scorpio.
In the next set of eclipses, coming in October, are both in Venus-ruled signs: the solar in Libra, followed by a lunar in Taurus. I've never noticed this kind of pattern; I am curious how it will manifest.
If you look up eclipses in an old book, you will discover that astrologers of yore say they represent blights, pestilences, seditions, anguish, scarcity, plus various mischiefs, sorceries and calamities thrown in for good humor. This is starting to sound like your average day on the planet.
---
Aries weekly horoscope for April 13, 2023. Subscribers may read all 12 signs using the link below. To revive your membership, visit this link or write to us at cs@planetwaves.net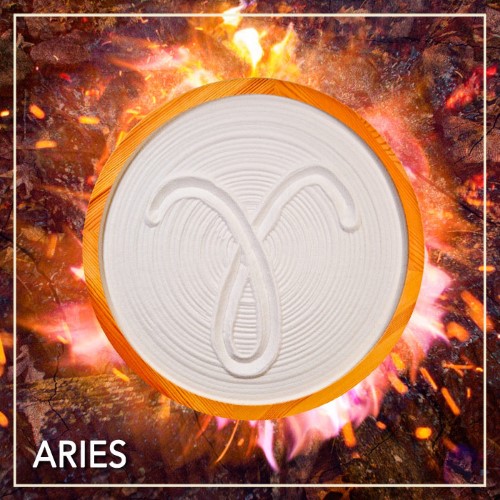 Aries (March 20-April 19) — This week's total eclipse in the last degree of your birth sign is saying that it's time to wrap up old business. This will involve coming to closure with certain people, claiming what is yours, and "getting your records back" as people used to say (meaning LPs, but it could pertain to financial documents).
This week's total eclipse in the last degree of your birth sign is saying that it's time to wrap up old business. This will involve coming to closure with certain people, claiming what is yours, and "getting your records back" as people used to say (meaning LPs, but it could pertain to financial documents).
On one level you may feel like you're courting total chaos, but really, you are tapping into a kind of raw power that will help you keep your perspective. The debate about whether people are "doers" or "deciders" is settled in the lives of those who declare themselves inventors of their existence.
---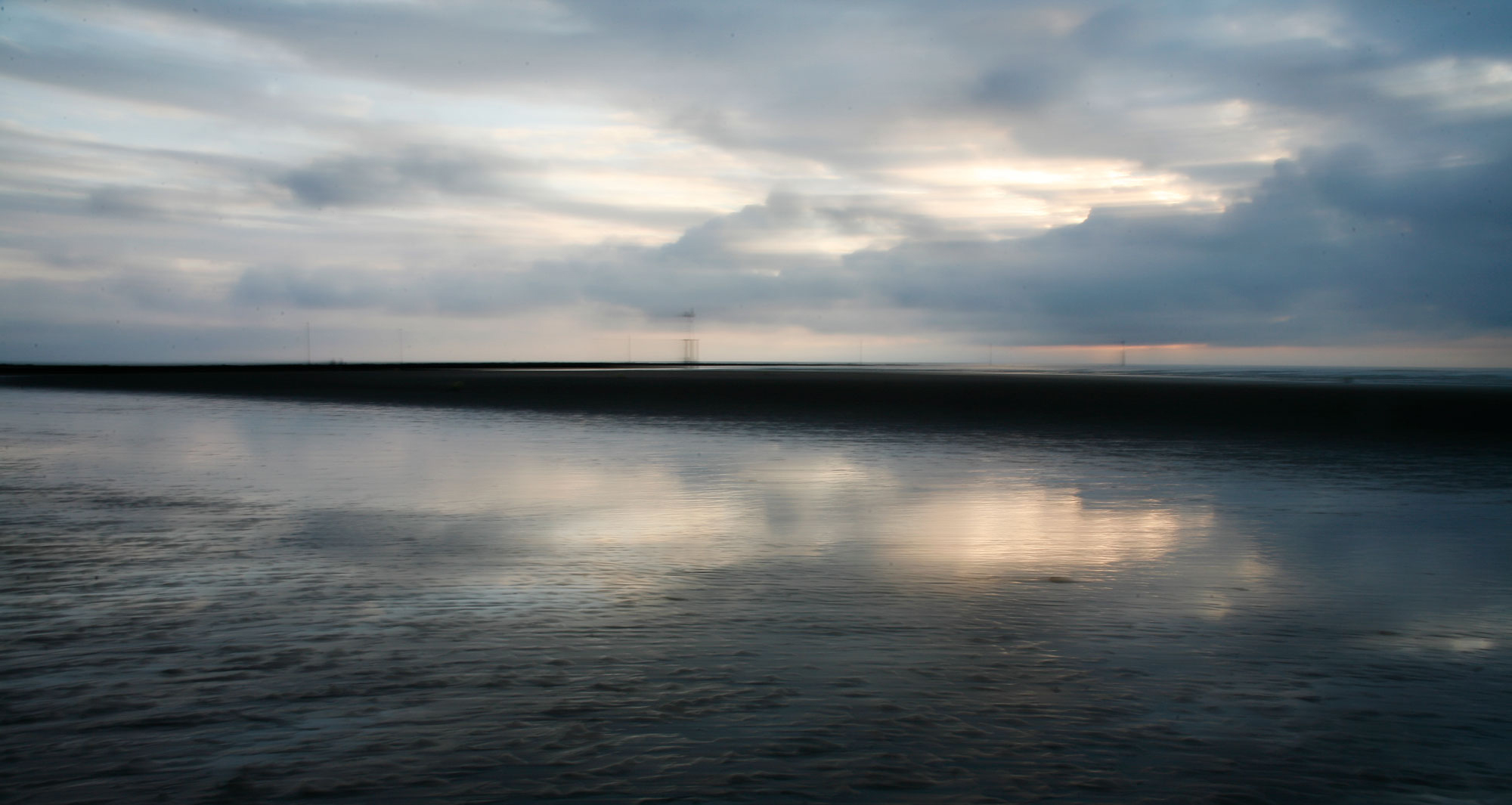 When did our present state of insanity begin? Let's take a walk through media history and see if we can figure it out. It's not just about digital. It's about electrical communication at the speed of light.
Dear Friend and Reader:
P
LUTO IS NOW IN AQARIUS, and some seemingly new things are happening. For one, a former president has been charged with 34 felonies in a state court in New York. This is the first time a former president has been charged with crimes.
Notably, this is after the nearly two-year Mueller investigation found that no election-related crimes (including financial crimes) had been committed. This was followed by two impeachments before Congress.
What is going on here?
Whatever Trump is said to have done is related to sex: that was the nature of the alleged $130,000 payoff. Trump and Daniels did the deed; that is the underlying big deal. Every time you hear this reported in the news, remember that fact.
To some, New York's prosecution (for 34 counts of failure to keep business records) may provide evidence that nobody is above the law. To me, it's proof that all of the far worse criminals — from Dick Nixon to Dick Cheney, from the almighty Prescott Bush to George I to George II, and from Tony Fauci to Klaus Schwab — soar high above the law and its worldly grasp.
---
New! Press Room — International Coverage of Eric Francis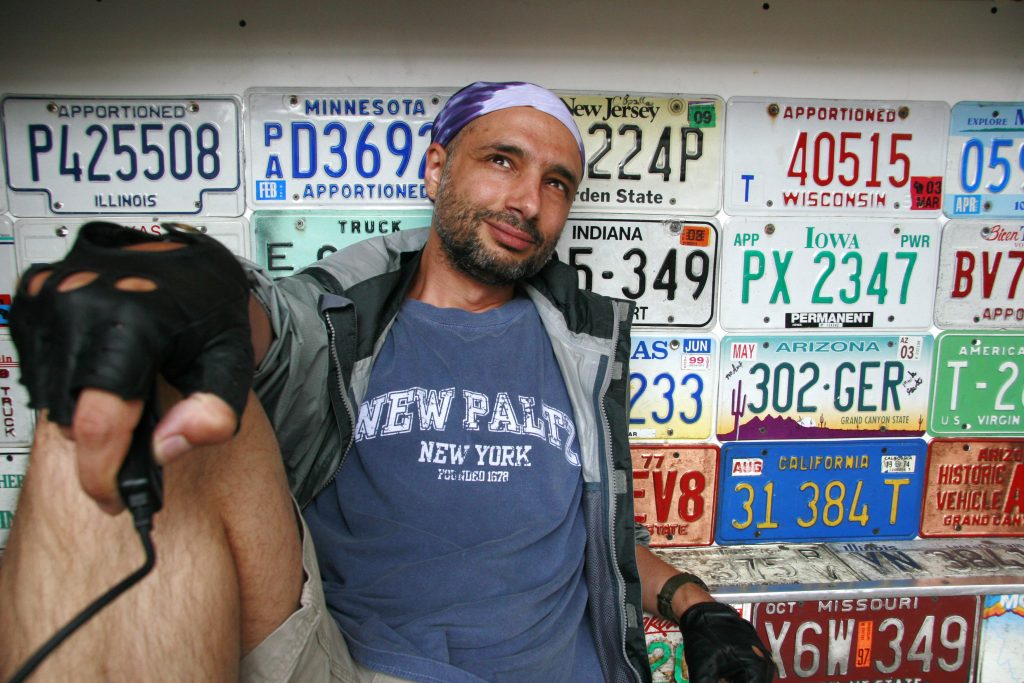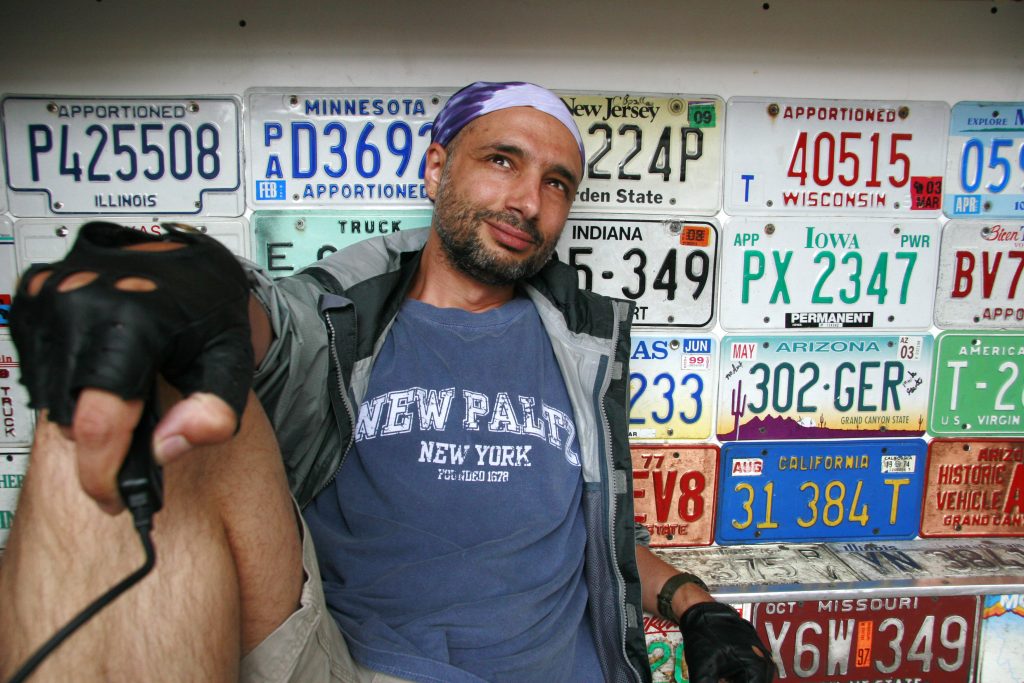 "I look out across the slumbering sea of humanity and I whisper these words in the night. And I know that I address a great being sleeping still in ignorance of itself. I know that if the wild winter winds of your communication systems send tatters or fragments of this message echoing in the darkness, it will still be to the unconscious that I speak. For the conscious have seen the sky start to brighten in the east and have felt the warming spring of eternal life begin to thaw the hardness of their preconceptions." — The Starseed Transmissions
My Life as a Horoscope Writer
I
AM A horoscope writer — the kind whose writing appears in the backs of magazines or next to the puzzles in the newspaper. That's one of those unusual jobs where someone would definitely wonder how you got into the work. Many people question whether astrology in this form is even real, or how it could be — and hardly anyone has met someone who writes horoscopes.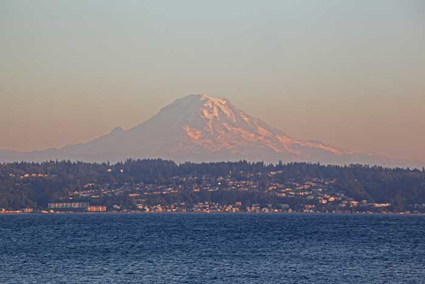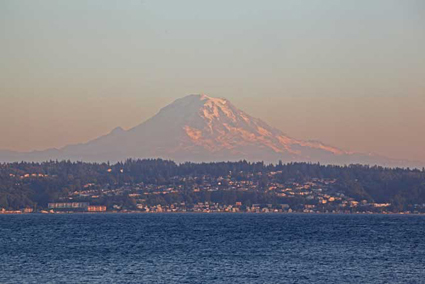 Very few astrologers dedicate their work to this particular form. Many feel that it's an insult to their profession. I think of it as astrology's most elegant and practical medium: 100 words in a magazine, no birth time necessary, for free. If that reaches someone, astrology is serving a purpose.
I've written horoscopes for daily newspapers around the world, including the Mail and Mirror in London; the Daily News in New York; the Sydney Morning Herald in Australia; and countless magazines, from Marie Claire to Harper's Bazaar; from Canadian Home to Flaunt.
I am also an investigative reporter — the old-school kind, who takes years to develop a story. My specialty is scientific fraud associated with chemicals so toxic they are measured in parts per trillion, called PCBs. I cover the history of environmental pollution and how it was concealed from the public, the press and the government. I could step before an audience right now and give an hour presentation on the history of Monsanto, without referring to notes.
---
Pluto in a Strange Land readings are ready. Check out the introduction video below, which covers all of the astonishing astrology of March 2023.
---

Listen to the preview below.
---
"I have been following Eric off and on for a couple of decades, have always found his writing excellent, humble, humorous, pertinent, and any time I have needed billing or other types of support, the assistance has been immediate and personable. It's a rare organization that can boast that kind of consistency over decades…I knew if I wanted a thoughtful, mindful, spirit and heart centered navigational tool without unhelpful hype and drama, Eric was my go to guy. Thank you, Eric, my brother fish, for creating a sanctuary for myself and so many others."

— Wendy Emberton Byrne
---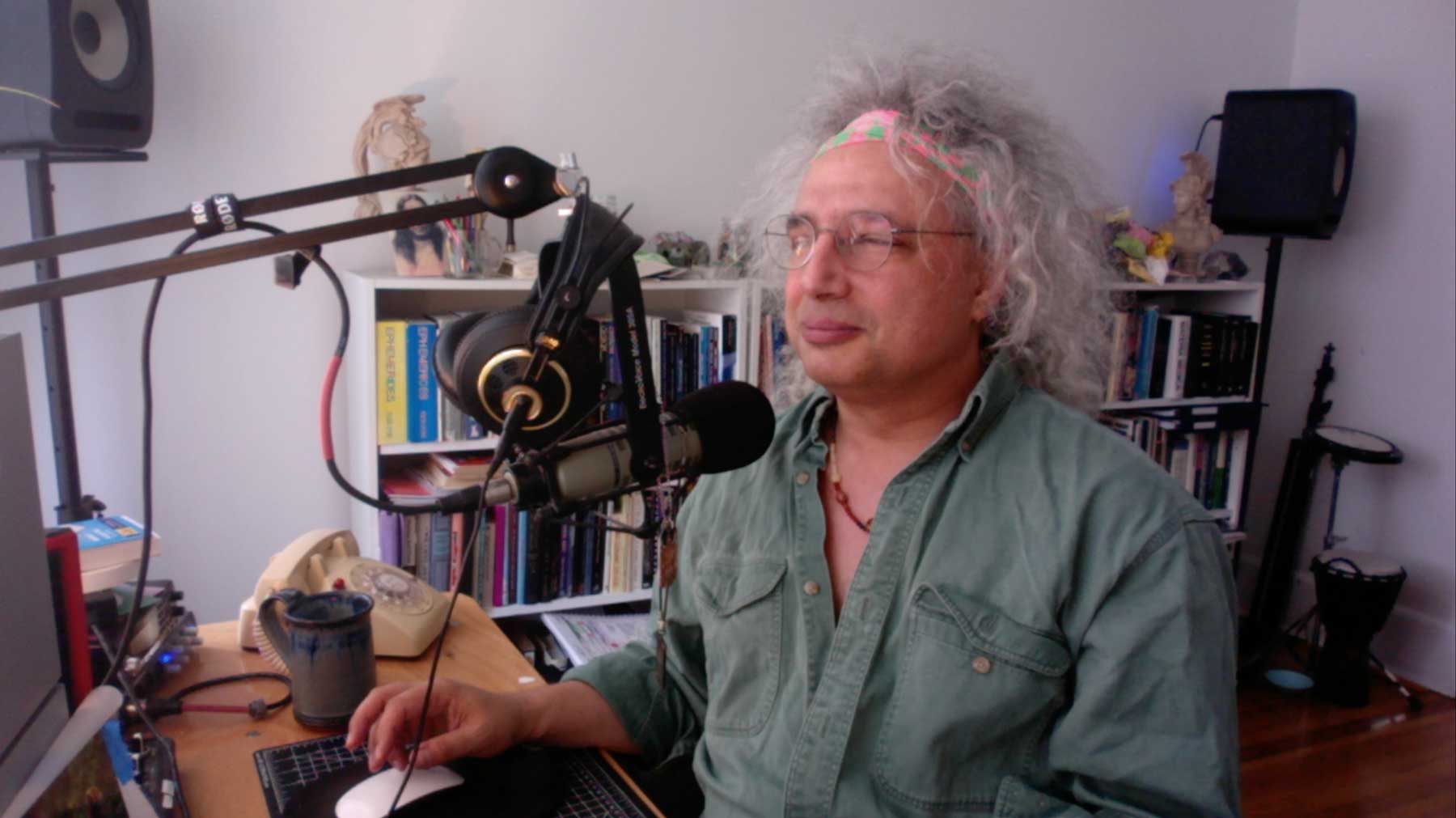 WELCOME READERS from Dr. Sam Bailey, Terrain Theory Podcast (see video), Natural News, InfoWars, The Way Forward, Redacted, Flaspoints on KPFA Berkeley, Revolution Radio on TNT Network, Stew Peters, Perspectives on TNT Radio with Jesse Zuraweld, Celia Farber, The Last American Vagabond, The Corbett Report, the people of East Palestine, and everyone who has provided bandwidth to talk about what is happening in and around Ohio right now.
Thanks for arriving here. This website is focused on news from an astrology perspective, some of the best horoscopes you'll ever read, as well as readings that will reassure you and serve you better than nearly any therapist. Your subscriptions directly support my investigative reporting efforts. You can get a basic membership here, have excellent articles and horoscopes, aud support my journalism.
Thanks again for visiting. All the feature articles below have had the paywall removed.
For my radio program, please go to Planet Waves FM. For my Substack blog focused on my investigative reporting, please go to PlanetWaves.org.


---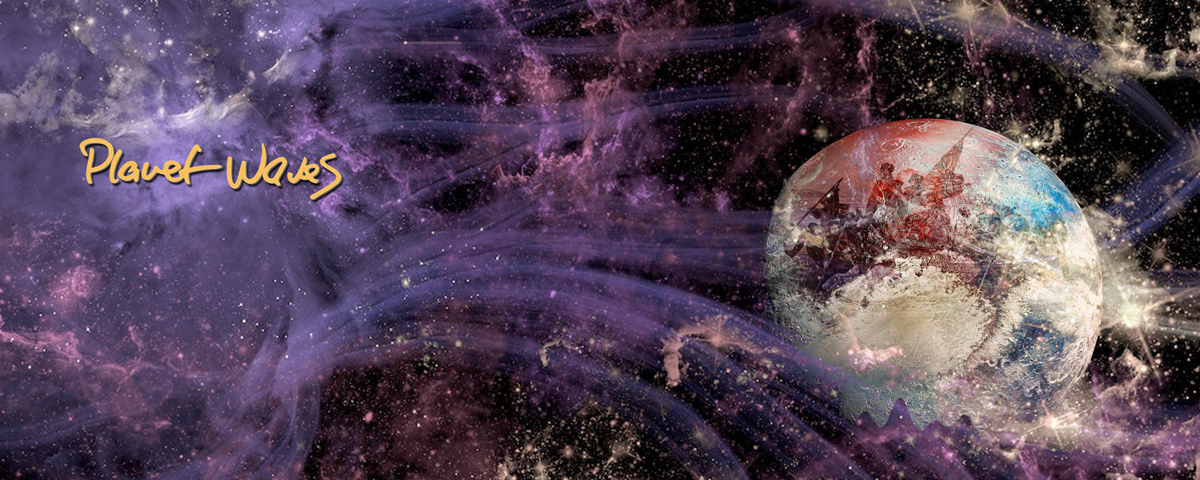 Made in America: Anaretic Pluto
Dear Friend and Reader:
I
N THE MIX of all the planetary fanfare we are witnessing — Mars, Saturn and Pluto changing signs, the completion of Mars square Neptune, and the forthcoming New Moon on the Aries equinox — it's easy to forget about the
U.S. Pluto return
.
That was the big astrological news before the "pandemic." But it got lost in the gritty sauce of Saturn conjunct Pluto on Jan. 12, 2020 and all that followed. (See full coverage of the unusual events of January 2020.)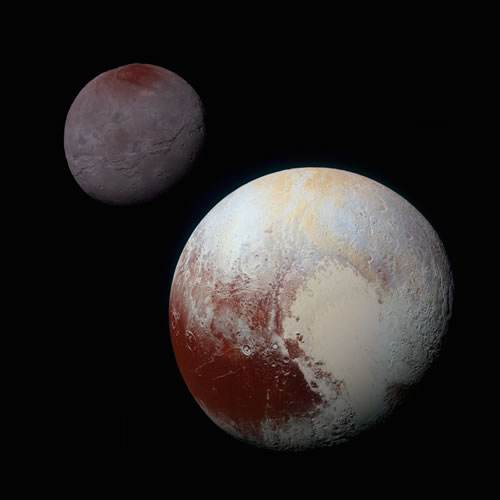 Pluto is now in the last degree of Capricorn, after gradually transiting that sign since 2008. When a planet or luminary is in the last degree of a sign, it can behave in strange ways.
This is sometimes described as being "void of course," which usually applies to the Moon but which can apply to the Sun or any planet. Yet when a planet is in the very last degree, contemporary astrologers call that "anaretic."
There are many different ways of calculating whether a planet is anaretic, most of them lost to antiquity. Yet in our times, the term means "a planet about to change signs."
From Greek, the definition of this word is "the destroyer." This term is not recorded in any etymology dictionary that I know of, and the concept barely makes it into contemporary astrology texts. (So too does the fact that a planet can be void-of-course just like the Moon or the Sun can be.)
Essentially, the anaretic condition portrays the planet as a wildcard, and it must be handled carefully in all contexts (including in a natal chart). Pluto has been pretty wild since it's been in Capricorn. You can never quite tell what's going to collapse next. And these events are coming closer together. But now with Pluto in the last degree (where it will be on and off for the next 18 months), we are getting the effect at full strength.
---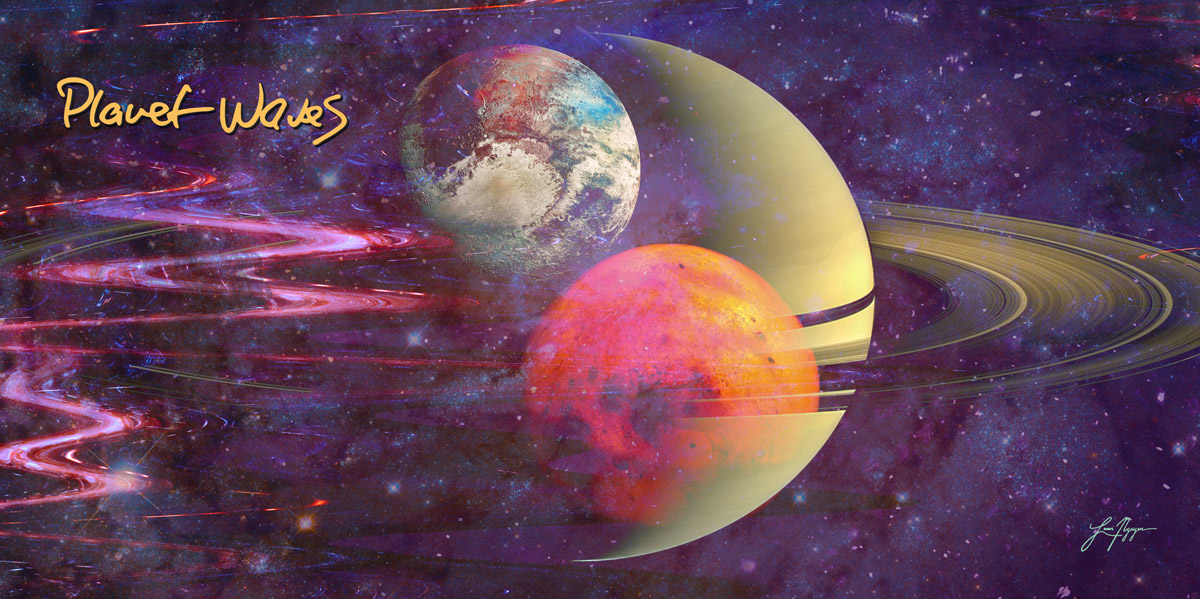 To the Edge and Beyond
Dear Friend and Reader:
D
ESPITE ALL THAT IS HAPPENING IN THE WORLD, from East Palestine to Ukraine, the lead story is the astrology of March 2023. Of course, you can only really say this to an astrology audience; however, in case you're new to the topic, I'll be developing the theme today. Much of what I've written about the past two years comes to fruition in the next five weeks or so.
This is some of the most concentrated and all encompassing astrology I've ever seen. Even spread out over much more time, the changes we have in March 2023 would be profound. But we are getting a glimpse of their intensity with the world-changing events we are witnessing now.
We are indeed heading right to the edge, and then somewhere beyond.
As this happens, many of us are feeling helpless about what is happening on the planet. As the situation grows worse, there seems to be little that we can do.
---
The Inner Space 2023 Written and Audio Readings
Inner Space, your 2023 written and audio readings, are ready. These are extended written readings for your sign and rising sign, accompanied by a one-hour audio reading. This is top-quality professional astrology for an affordable price.
If you have purchased, these links will take you to your reading. If you have not purchased or want to learn more, please go to this page to order. They are available for instant access and will be delivered to your Planet Waves account. You will see various purchase options and promo codes. Thank you for your business and your trust.
Note to readers and customers — if you are logged in and a customer of Inner Space, these will take you to your reading. If you are not, they will take you to the product page. If you want instant access to Inner Space, you will find the lowest prices and current discount code here.