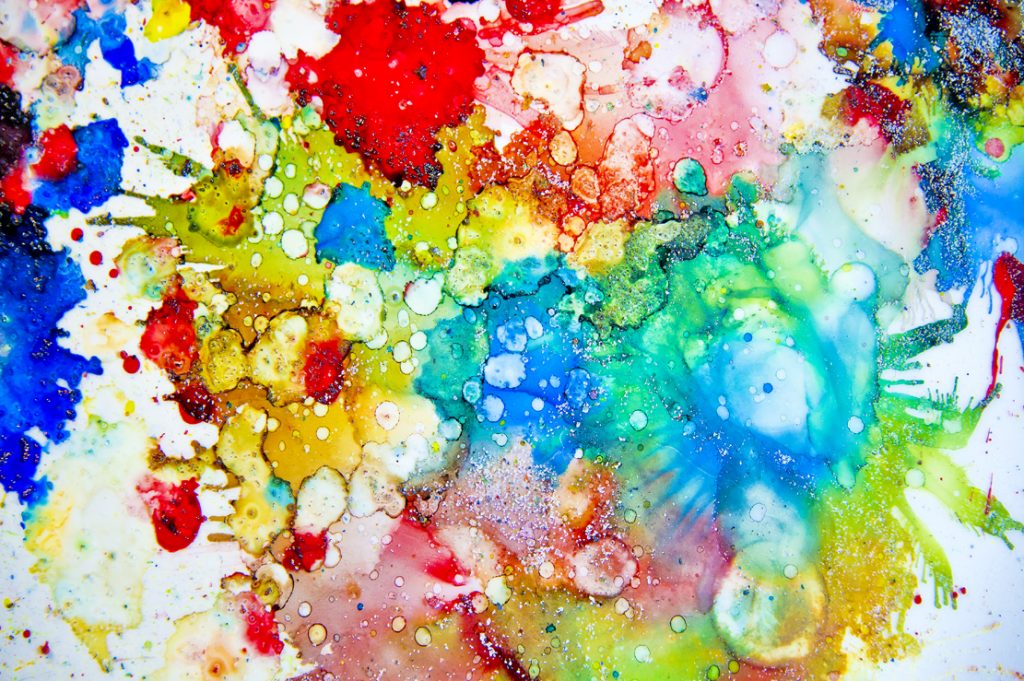 Virgo (Aug. 23-Sep. 22) — You do have some professional decisions to make, though this is not the time to leap ahead, make a commitment or even depart from one. It's time to get your bearings, which is to say, determine where you are now, and see if you can figure out where you're headed if you continue on your current trajectory. Of the two, your present location is the more significant factor, because you can get anywhere from here, if you know where here is. The real choice you're making is not where you want to be or what you want to do but rather understanding something about yourself. You might think of this as the principle of synergy or biophilia: the whole of you is greater than the sum of your parts. This is particularly true when you're thinking of yourself: as skills, facets, roles, identities: all of that is fictional, or secondary. All that you are emanates from one inner being, and that being is made of purpose. You may not be able to describe it right now; you may think it's indescribable. That is an illusion, as to 'describe' in this situation means to admit to yourself what you know, even if you don't know the source of your knowledge. We are talking about something you already possess, not something that you have been told. In fact, much or all that you've been told serves to conceal what you know; your most basic reality — and conceal it from yourself. Think of it this way. If you were to wake up tomorrow morning shorn of all of your present commitments and all you think the world expects of you, what would you do? Even if you would go to the beach every day for a while, then there would be something that you know is true and truly you.
---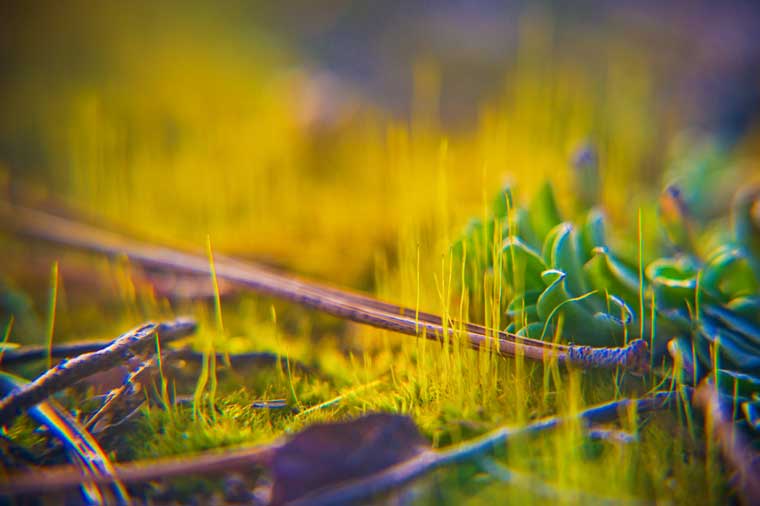 Virgo (Aug. 23-Sep. 22) — There are those times when all you need to do is change your point of view a little and suddenly you see things a whole new way. By a little, I mean just that: a quarter turn to the left. View the room from the front and the back. Walk around the building clockwise and counter-clockwise and notice your observations. Contemplate your situation walking through a crowded space (now that they are more likely to occur). The aspect of life where you're about to make discoveries mostly involves your professional affairs, your highest goals, and the set of circumstances that define how you are known by others (your reputation). There are many sides to this story, and typically you miss most of them. Now, you have the opportunity for an investigation, first, into what you really want: into what is a current and desirable agenda item, and what is not. Be generous with yourself by removing old goals from your priority list. In doing so, you may find some commitments that you were not aware of, which were burning energy even in "pending" status. Then, refine your present goals. Start with what you consider to be absolutely essential. This process will take time, and you have more than enough: the time boundary on this project is June 22, when Mercury stations direct in Gemini. Yet if you pay attention, you're likely to know where you stand long before then. This will give you time to get sorted on your tactics and strategies. The first one of those is to remove obstacles, including conflicting objectives. Set reasonable timeframes for accomplishing things, and most importantly, work in tangible steps that you can reach and have a sense of accomplishment. Motivation is essential, and for the moment, it will come from yourself.
---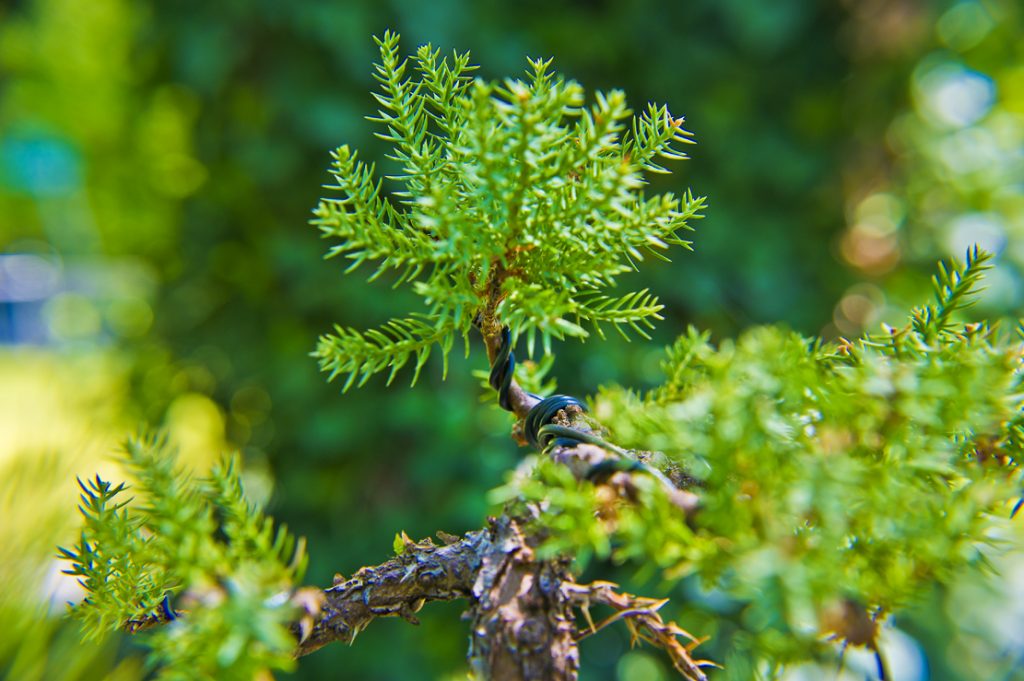 Virgo (Aug. 23-Sep. 22) — The danger of asking a question is that you may not like the answer. The danger of admitting that you don't know is that you might find out. In these ways, feigning knowledge and confidence relieves you of much pressure — yet you still have a duty to be informed. Though there exist many distractions, and these can be tempting. Mainly, though, there is the challenge of what happens when learning something, or living up to what you know, sends a shock through a relationship. I have observed that this is the problem with 'getting real' — when one does that, it often compels a total reassessment and many changes. In this way, people can live in a state of limbo, between worlds and seemingly between lifetimes. Yet you are now awakening to who you are. Either that or you're catching up to the truth that this has been what's been going on for a few years now. You can no longer define your personhood based on what anyone else thinks about you. It gets harder every day to maintain any form of a falsehood or what psychologists call cognitive dissonance. I think that the bottom line is this: will people love you if you stand uncompromisingly in your truth? Will they work with you and play with you if your negotiating position begins with, "This is who I am, and I cannot be someone else?" Well, seen one way, this is the great dare. Seen another, it does not matter if they love you, work with you or play with you. Your relationship to yourself is the basis of your existence. Without that, you have nothing. With it, you have something, something real. Trust existence enough to have faith that the real you is more appealing than any other version.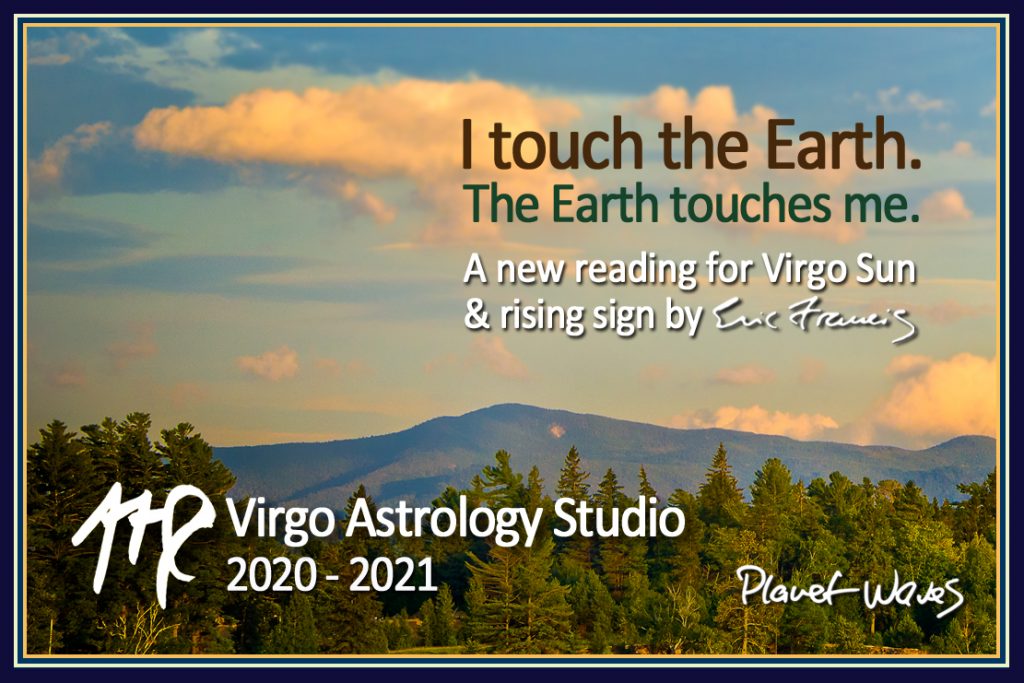 As a Virgo, it's your role to make the world a better place: to offer, if not solace, then solutions. Find both for yourself when you purchase your reading.
2020-21 Virgo Astrology Studio: I touch the Earth. The Earth touches me.
---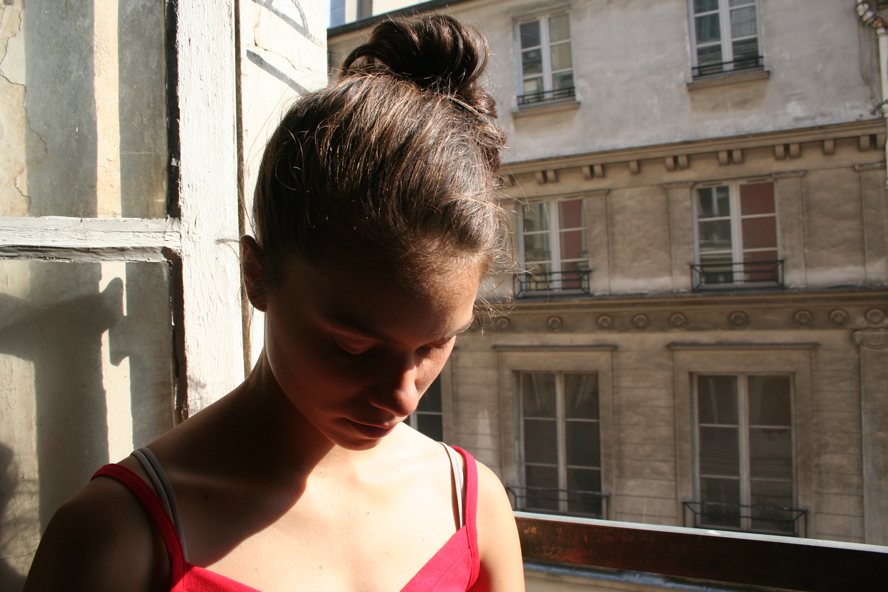 Virgo (Aug. 23-Sep. 22) — Between now and July, the ultimate Virgo planet, Vesta, is in your sign. This is something you can work with, learn from, experiment with and grow into. This transit corresponds with and supports two longer-term factors of your astrology. One is that you have Neptune in your opposite sign Pisces (your 7th house), which can create a sense of isolation and some distance in relationships (which may or may not be real, though your subjective experience is what counts). Second, Chiron moving through another relationship house, your 8th, which is where you make investments in others and they may invest in you. Having Aries here means that you tend to seek self-understanding through relationships. Yet Chiron in this region of your chart is urging you to take radical action to intervene in this tendency. It's an invitation to announce to the world that you are your own person, independent of relationships, and seeking your truth on your own terms. Yet this is so far from what the world thinks is normal or counts as a "relationship" that you would think it was created by some fantasy novelist in 1967. That said, Vesta in your sign says: define your personal space. Consecrate your sacred fire and your sacred mirror. As your fellow Virgo (Sun and rising) Betty Dodson taught, your primary relationship is to yourself. If you start there, much else will come into focus. Important dates for ritual planning purposes: Vesta stations direct April 20. The few days around that event are the most inwardly seeking part of the Vesta cycle. Vesta opposes Neptune on July 2. This is when the reality of who you are meets any and all misunderstandings about what you thought a relationship was. Get ready to polish the mirror.
---
Planet Waves Monthly Horoscope for March 2021
by Eric Francis Coppolino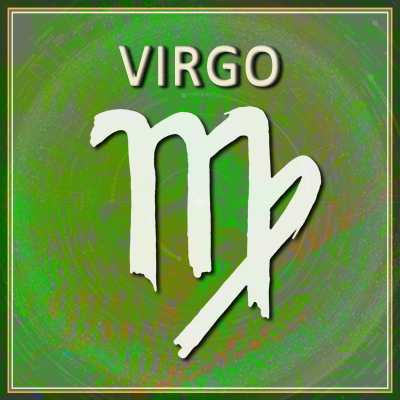 Virgo (Aug. 23-Sep. 22) — This is an unusual time in your relationships, with so much of the sky oriented in your opposite sign Pisces. The current pattern is likely to bring out the romantic idealist in you. Despite the allure and the temptation, I suggest you take a more practical, mental approach to relating to people. Romance is largely an illusion. Collaboration is real. Healing is real. Community service is real. You have all of these options open to you. You are more likely to meet a suitable friend and partner outside of a romantic context, by which I mean some form of online dating or any dating. This may not fulfill your desire for sweetness and starlight, though that's generally not a good starting place. And at the moment, it will be difficult to make heads or feet out of anyone who you are not coexisting with in a more serious environment, and one where the expectations are more grounded. There, you will be able to make better observations about who someone is. Do they show up on time? How do they play with others? Are they the same person when you're alone as they are in a group context? This is the information you need before you can consider a deeper relationship with someone. Many of your relationship experiences in the past have led you to invest yourself fully in someone without really knowing who they are. Yes, there is always some mystery, but we have enough of those these days. The risk you face now is projection: that is, seeing someone for who you think they are rather than who they actually are. What you think or believe does not matter. Only the truth is erotic.
As a Virgo, it's your role to make the world a better place: to offer, if not solace, then solutions. Find both for yourself when you purchase your reading.
2020-21 Virgo Astrology Studio: I touch the Earth. The Earth touches me.
---
Planet Waves Monthly Horoscope for February 2021
by Eric Francis Coppolino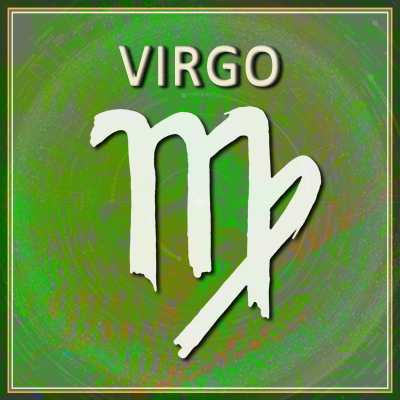 Virgo (Aug. 23-Sep. 22) — You are blessed to have a purpose. I suggest you gather wood and tend the fire of your purpose all the time, day and night, in whatever weather. You may be starting small, as all natural things do. What matters is your quality of attention. What matters more is cultivating your experience of devotion. This includes your commitment to learning, and putting what you learn to good use. You may feel like The Hermit, holding a light on top of the mountain, though remember that the light is within you. The path that you are on comes with many questions, many of which surround whether what you do is really useful, or whether it will serve you or others in the long run. There is only one way to answer those questions, which is through a process of experience and observation. You cannot assume you know the ultimate outcome, for that is to deny yourself the beauty of discovery. In that context, it would be wise to focus less on ultimate goals and more on the process of how you get wherever you're going, or doing whatever you're doing. Keep notes, remember the recipes that work, and write down the dates of discoveries and new formulations. Think of yourself as a young herbalist who is suddenly placed in a community of people who need your services; at the same time, you have not yet mastered your work. This is the perfect place to be, as long as you balance caution and courage, which is the same as balancing your knowledge with the need to experiment. You will make mistakes; what matters is that you learn from them. That's the best definition of success that I know of.
---
Planet Waves Weekly Horoscope #260 for January 19, 2021
by Eric Francis Coppolino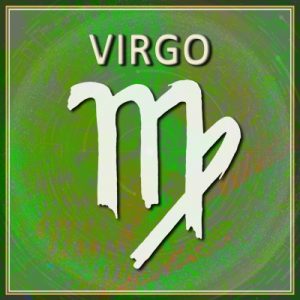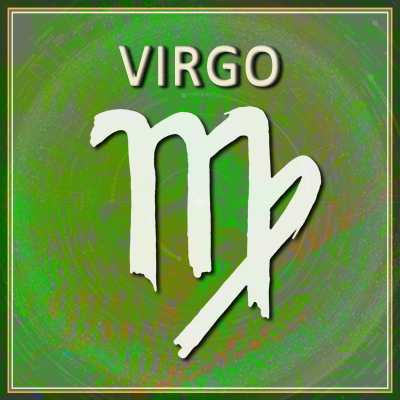 Virgo (Aug. 23-Sep. 22) — You must do everything in your power to sort out fact from fiction; hallucination from the truth. This is not any kind of one-off. Rather, it's about a lifetime of seeking and devotion, and the willingness to question everyone and everything. Take nothing at face value. Get beneath the surface. The problem is you may not have a sense of when you're really doing that, and may be too easily placated or made anxious, both of which are means to getting you to compromise. I suggest the most important thing you can work on is paying attention to when you are making assumptions. Keep asking yourself how you know what you think you know. You need to actually know, and not be speculating, as your commitments and responsibilities demand that you have grounding in logic and intellectual rigor. This is a habit, and it must be practiced. It's not easy to keep your powder dry when the whole world is being hosed down by delusion, denial and deception. But you simply must do so.
---
Planet Waves Weekly Horoscope #259 for January 11, 2021
by Eric Francis Coppolino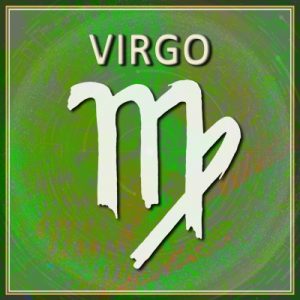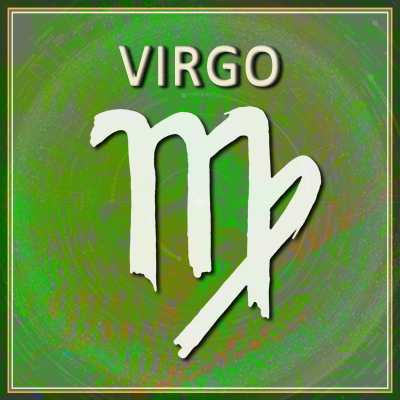 Virgo (Aug. 23-Sep. 22) — Stick to the service you offer — to people; to the people around you. Not to an idea, or a cause, but to actual breathing humans. This above all else will help you see through the lies that confront you and that now confront society. Take comfort in the notion that nothing is so simple. Nothing has one cause. There is no God particle, or fairy dust. There is only your devotion. Therefore, think of yourself as tending a fire: a sacred ceremonial hearth. In these days of electric stoves, few people have real experience working with flame. Perhaps you have some in your background you can tap into — or maybe you know someone with a fireplace who will let you have the experience of actually tending a fire, for an extended period of time, such as keeping it lit and burning for 24 hours. This is a metaphor, whether you experience it physically or psychically. You are in for a much longer haul. It may be raining and the wood may be wet. Tend the flame. Keep the embers hot, in all that you do, and all that you care about.
---
Planet Waves Weekly Horoscope #258 for January 7, 2021
by Eric Francis Coppolino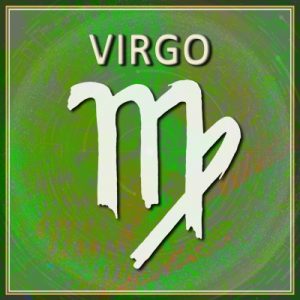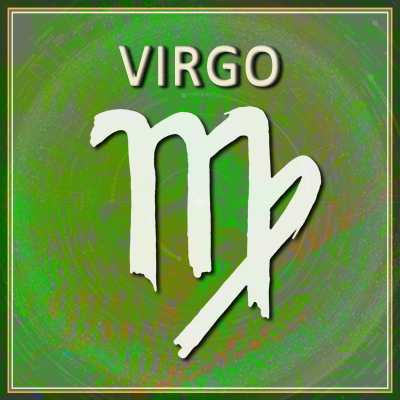 Virgo (Aug. 23-Sep. 22) — Deception has become a way of life for many, and for much of the world; it cannot be one for you. This is not so easy as it may seem, because much of the time convenient assumptions pass for truth and understanding. What you must be wary of is hostility, resentment, anger and frustration. Those feelings are a sign that your illusions are being challenged. You may encounter a strong temptation to avoid or deny what you're feeling, though I suggest you look directly at it. This is no time to be stuck on a version of reality that is not verified by direct experience. You can be stubborn and this is dangerous right now. You may be positioning yourself to experience some big shock or awakening. That's not going to help you, either. If you feel yourself fighting or thrashing, you need another approach, since conflict does not contribute to your wellness. Above all, it's essential that you monitor your sense of isolation. Learn how to reach out to others. Judging them does not help anything.
---
Planet Waves Monthly Horoscope for January 2021
by Eric Francis Coppolino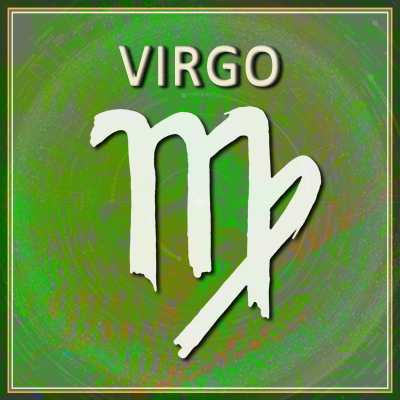 Virgo (Aug. 23-Sep. 22) — You are now chief of collaborative efforts, in all that you do. This is usually true, but the world is falling apart, and you get to be the one who holds it together. OK, not just you, there are others, though they may not be local. Your first assignment is to go get a couple of assistants who may not be able to take on the full responsibility but who are willing to help. Consider yourself on a mission. Though this is about collaboration, you will need to be more independent than you ever have been, in terms of emotional dependency. You've been moving in this direction for a while now. You seem to have a love-hate relationship with it, though you may find that beneath that, you appreciate cultivating the ability to depend on yourself. Your assignment from a growth standpoint is threading the needle of cooperation by being self-reliant. I recognize this sounds like a paradox, or a Zen koan, and I don't mean to imply one-hand clapping. I do mean that you need to know where you stand with yourself at all times, and be impeccably loyal to yourself, before you can expect anyone to be loyal to you. And that won't work out all the time, though your bond to yourself makes any other lasting connection possible. What is so interesting is that you've always lived this way, even when you thought you were doing something else. And it has served you well, until you reached an endpoint of doing this method without full intention present. That is the thing that is changing; that is the step in the direction of self-actualization. And when you have that, you have so much.