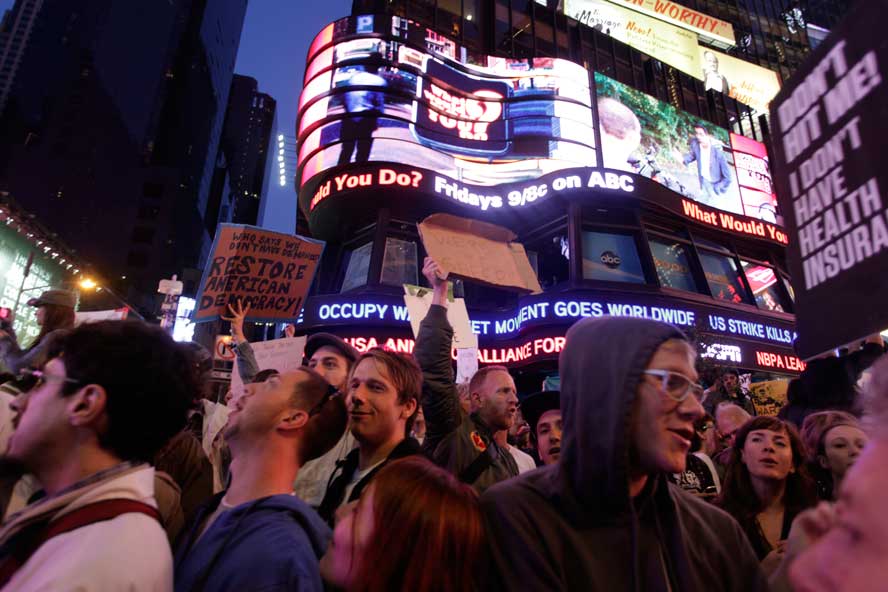 Aquarius (Jan. 20-Feb. 19) — The most important thing you can learn at this time is how to take some pleasure in admitting that you were wrong about something. Aquarius identifies strongly with its ideas (Aries on the 3rd house). You identify so strongly that you can think that if you are incorrect about something, you are personally wrong or somehow flawed. Yours is also a fixed sign, and the archetype of energy patterns and social patterns that tend not to bend. You now have Saturn in your birth sign. There are a few different ways to respond to that, though I would (being a great fan of Saturn in Aquarius) suggest you learn how to bend, so that you don't break. Integrity means strength, and in the case of a bridge, a skyscraper, or a human psyche, that also means being able to flex with the elements and the times as they change. Unlike a physical structure, a human mind must grow, evolve, and learn constantly. Learning means change. Growth means change. And learning means replacing what was not correct, or what you've discovered no longer works, with what is right and true for you now. This too will be a temporary state of affairs. Saturn is widely reputed to be about being stuck. In my considerable experience, there is no better agent of change. Saturn gets results, whether the easy way or the hard way (it really does not care). Now is the time to make the changes you need to make. Now is the time to make any necessary adjustments to your character, your way of life, your personal conduct, and your ideas about yourself. Stick to the bottom line. Saturn surely will.
You're not after progress for its own sake; Aquarius is the discriminating embracer of innovation that works. Get your reading and be brilliant.

2021-22 Aquarius Astrology Studio: A Reading For Our Moment
---
Planet Waves Monthly Horoscope for March 2021
by Eric Francis Coppolino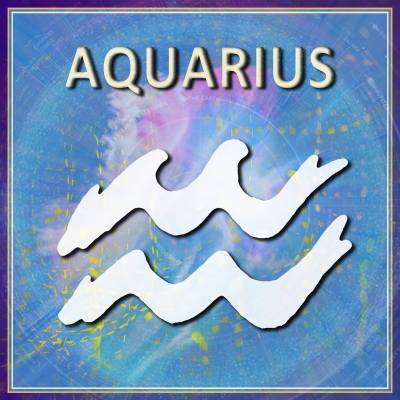 Aquarius (Jan. 20-Feb. 19) — There is a difference between what is true for you, and what is true generally, or what can be proven. The thing about personal truth is that it's personal, and for most people does not require evidence. That is a problem, and while everyone needs to raise the bar on what they accept as personally valid, you simply must do this now. As for what is generally true, establishing that is an odyssey, though it begins with the process of identifying and questioning all of your assumptions. And I do mean all, because they may all be wrong. One challenge you have is the exercise of holding multiple viewpoints at once. That means not deciding who is strictly right or wrong for a while, but rather, holding open all of the possibilities. Said another way, standing in the face of the unknown. This is more than most people can bear, so they jump to false conclusions and then pretend such a thing does not exist. But such can be costly now, given the kinds of pressure that society is putting people under. Yet the circumstances demand that you rise wholly to the occasion and become an actual individual who can stand up for yourself. And everything I've written leading up to this thought is involved. One error often made through the Aquarius filter is the idea that intelligence is purely mental. It is much more than that; much more than can be emulated by a computer. True intelligence is not an algorithm of any kind. It is a process of observing, feeling, gradually gaining understanding, and keeping the questions in your mind alive. Then you live what you think of as truth, and see if it works for you.
You're not after progress for its own sake; Aquarius is the discriminating embracer of innovation that works. Get your reading and be brilliant.

2021-22 Aquarius Astrology Studio: A Reading For Our Moment
---
Planet Waves Monthly Horoscope for February 2021
by Eric Francis Coppolino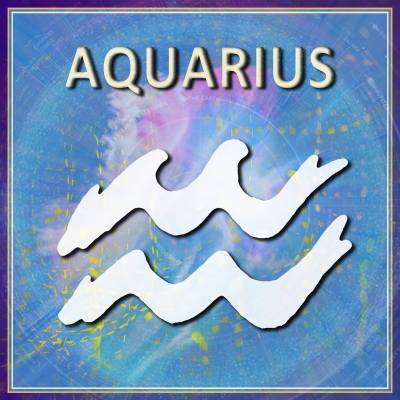 Aquarius (Jan. 20-Feb. 19) — Fire your public relations team and speak for yourself. Forget your identity and be yourself. The turning point moment of your life is an experiment for which you must be flexible and spontaneous, though you're also in line to learn the art of follow-through. You may start many things now that you don't ultimately complete, so be careful that you develop your best ideas. The great virtue of Aquarius is its ability to have a new concept. The pitfall of Aquarius is a struggle with being adaptable, willing to learn, and willing to be wrong. Think of intelligence as being more about curiosity and less about certainty. With Mercury retrograde in your sign, that translates to curiosity about yourself. You may be investing time and energy into learning different systems of self-knowledge, which can be beneficial. Yet the thing you want to understand above all else is what motivates you. Notice what pushes you to make choices, take action, and to prefer certain people and things over others. Notice your habits. This is an excellent time to be shifting the ways you are habituated, and rather than form new fixed patterns, form new flexible ones. Place your life into manual mode rather than automatic. This is not going to be as easy as it seems, as we are being conditioned to think and conduct ourselves like the robots who dominate our lives. Far from being a conscious process, this has soaked us from the bottom, with phrases like "rewired," "hard wired," "reprogramming," "rebooting," and even "system upgrade" being used to refer to humans. Natural biological beings have no wires or operating systems, and that includes you. Invest in your humanity and nothing else.
---
Planet Waves Weekly Horoscope #260 for January 19, 2021
by Eric Francis Coppolino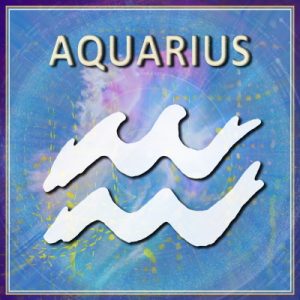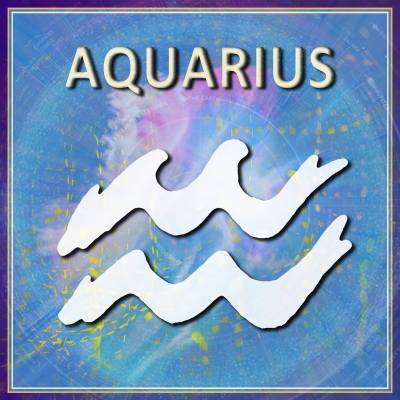 Aquarius (Jan. 20-Feb. 19) — The Sun entered your sign Tuesday, and this will grant you a whole new perspective on life. If it feels like everything is changing faster than you can keep track of it, that is true for everyone but especially for you. Yet this 'especially' part gives you an advantage. The most important resources in the solar system — Jupiter and Saturn — are now in your sign. This is extremely rare, and it will not last long. So you must take full advantage of this moment. Shake off any lethargy, depression, disillusionment or frustration, and set about doing what you know needs to be done. Live as much time as you can in the world of people and not technology. Meet with your fellow humans in person, where you can see their faces, hear their voices, and work together in a way that is founded upon trust and understanding. Nothing else matters in your life, or in the world. There is no other basis of success, or of community, or of friendship, or anything that is good and true. Therefore, call forth your deepest humanity.
---
Planet Waves Weekly Horoscope #259 for January 11, 2021
by Eric Francis Coppolino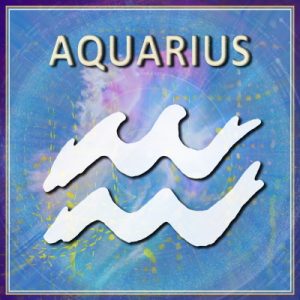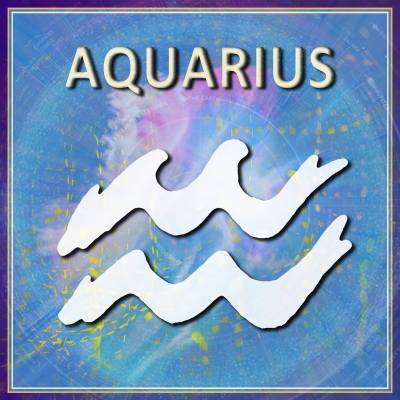 Aquarius (Jan. 20-Feb. 19) — Keep your grounding. Be grateful that you have some. It's not last year and it's not 2017 or any time between. You have learned a lot about how to manage your life, and how to stay focused. But mostly, the life lesson you're being presented with is how to be flexible. From decades of observation, I can tell you that this is a special issue for Aquarius Sun and rising: conscious, willing flexibility. It may seem like total submission to some other agenda, for example, if you are collaborating with someone. So you can invent little exercises, like creative uses of the word we. Try it on: how are we going to do this? What do we need? The idea here is to get out of what Beatle George Harrison so aptly described as I, me, mine. Ask others what they need. Ask them how they want things to turn out. Look for meaningful places where you can meet them and work on their terms — and listen carefully. This is not about sacrificing your individuality. It's about making your individuality helpful and meaningful.
---
Planet Waves Weekly Horoscope #258 for January 7, 2021
by Eric Francis Coppolino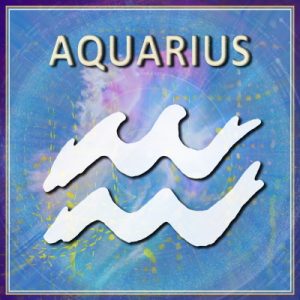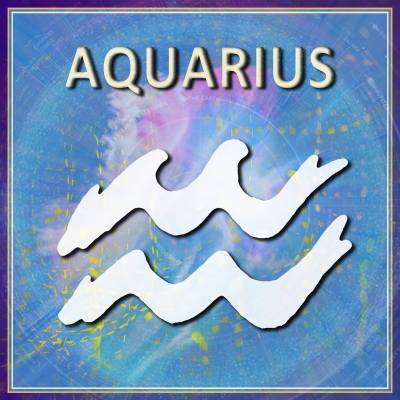 Aquarius (Jan. 20-Feb. 19) — You have been under this kind of pressure before, though you now know much more about how to handle it. The opening is not as narrow as it seems. You're going through a series of rebirths, yet at the same time, your new life has begun. You are actually in the new territory of your existence, which is another realm entirely. Properly transcribed from antiquity, "realm" means to rule, to direct, to keep straight and to guide. You are in a new reality where you must guide yourself, with faith in something larger. You do not, however, submit to some false notion of greater, or submit your soul for the sake of inclusion. It is far better to stand alone and apart, when your integrity requires you to do so. The strength of your character is being tested, and it will continue to be for the next two years of Saturn's presence in your sign. It is now time to do the right thing — long before you've tried everything else.
---
Planet Waves Monthly Horoscope for January 2021
by Eric Francis Coppolino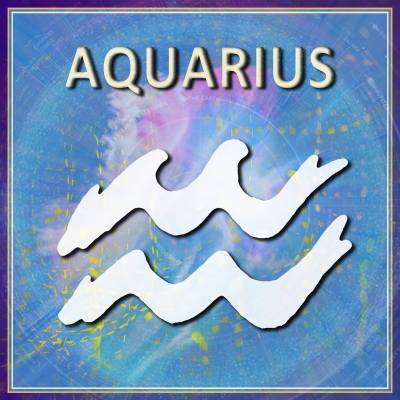 Aquarius (Jan. 20-Feb. 19) — Saturn, your ruling planet in your birth sign or rising sign, is said to be the most powerful placement in all of classical astrology. I know that is a big statement, though it's one that is well-studied. For the ancients, Saturn was the bottom line, and Aquarius is its true home: the place where its best properties can emerge. If you're feeling like this is a "coming of age" time in your life, that's why, at least in part. If you're feeling a need to tap your deepest potential, Saturn in Aquarius describes how and why. Yet Saturn always demands that we take on its properties in order to avail ourselves of its services. In Aquarius, these include objectivity and impartiality. That means standing apart from your prejudice, and looking at everything and everyone with new eyes. Saturn in Aquarius wants to know all sides of any issue on which it must make a judgment or a decision. What safeguards do you take in order to know when you don't know? (That by the way is one of my guiding principles for Saturn in Aquarius, which applies doubly for anyone with Mercury in Aquarius.) For the first six months of Saturn in your sign, you have help from Jupiter. This changes the tone and feeling considerably, bringing optimism and an enhanced sense of what is possible. Use this time wisely. Act on your plans sooner rather than later, and get things started under entirely positive aspects. Jupiter and Saturn represent favorable news for you professionally, though they insist that you take the initiative rather than waiting for anything to happen. Your life will be a new version of the story of how luck is where preparation meets opportunity.