Originally published February 7, 2014 | Link to original
Dear Friend and Reader:
When The Beatles landed at the newly named John F. Kennedy Airport on Feb. 7, 1964, it was just 78 days after one of the most profound collective griefs in decades, one that unlike many before it was amplified by the power of television. The young president had been struck down in broad daylight in an American city, sending the Western world into shock.
The Beatles did not merely arrive; they stepped into a gaping void, a psychic and emotional cavern that had been violently ripped open like the president's skull. With JFK's death, the nation had lost it's father and was still reeling with disorientation. Even people who detested him cried. The loss is palpable till this day.
The death of the president also meant there was a vacuum of male presence and leadership. Then a group of young men in their early 20s had unwittingly stepped up to the task, though I am sure this was not recognized for what it was at the time. We cannot say what would have happened with The Beatles had JFK lived, whether they would have had the same impact or been received so passionately. We only know what actually happened.
When you consider the morbid scenes from that prior November, the presidential motorcade passing through Dealey Plaza, the unshakable Walter Cronkite crying on the air, Jackie Kennedy with her dress stained in her dead husband's blood, Lyndon Johnson being sworn in aboard Air Force 1, the ambulance taking the president's body to the morgue, the funeral procession with its riderless horse — it seems like a different universe from the screaming girls and clever lads taking questions from the press.
People huddled around their televisions watching Kennedy's casket go by morphed into families clinging to their TVs as screaming teenagers stampeded through airport corridors and Ed Sullivan introduced The Beatles that Sunday night.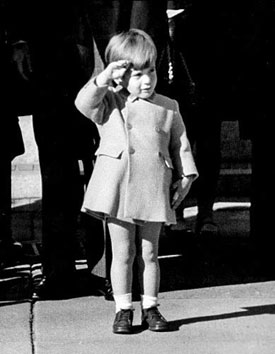 Indeed it was a different universe. Sometime during those 78 days, the Sixties had begun. That contrast of a collective wound and something to fill the void, or some element of healing, set a pattern and would repeat many times in this era.
Though the Sixties aspect, the Uranus-Pluto conjunction, would not make its first exact contact until October 1965, encounters between these two slow-moving, world-changing planets have a long warmup during which the most notable effects can be felt in advance.
If you want to understand the influence of this aspect, consider that The Beatles went from "I Wanna Hold Your Hand" to "I Am the Walrus" in a few short years.
The Sixties were a rough time in history. For many, it was an exciting time; for many others, painfully controversial, as many facets of the old order were stripped away and something else began to take their place. Many more people struggled to hold onto the familiar as everything seemed to change around them — not recognizing that the changes were within them as well.
The nascent Civil Rights movement, which had begun to make progress in the Fifties, had some successes and also came under ongoing violent attack, surveillance and infiltration.
At the same time, there were numerous artistic and technological breakthroughs, and many horrid political tragedies. It's difficult to sum up an era that included the assassinations of the Kennedy brothers and Martin Luther King, Jr., the Vietnam War, the election of Richard Nixon, Woodstock, the Moon landing, protests on campuses across the nation and students murdered at Kent State.
From the Conjunction to the Square
Fifty years after The Beatles arrived, we are now at the next major meeting of Uranus and Pluto — the square. These two planets move so slowly that it's taken them nearly half a century to go from their conjunction, the equivalent of the New Moon phase, to the square, the equivalent of their first quarter phase.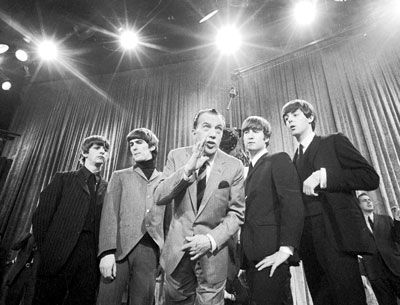 The first quarter is a major turning point in any planetary cycle, and also a time of structural change. It's a time of re-evaluating events since the beginning of the cycle, though usually history moves so fast at the time of Uranus-Pluto events that you can have the feeling that there's no time to think. What the Sixties and our era have in common is how easy it is to feel overwhelmed.
The square can have many properties similar to the conjunction, though of course it happens in a different historical context. The square also lasts longer. The conjunction had three exact contacts in 1965 and 1966. The square has seven exact contacts from spring 2012 through winter 2015. Both have a wide margin on either side.
We saw the early influence of the square with the Arab Spring movement, the public union protests in Wisconsin and then the global Occupy movement, all of which began and peaked in 2011. Those protests were suppressed by governments pretty effectively, and also by various chilling effect measures like discovering that the NSA is databasing everyone's phone records, email and other communications.
Laws that define participation in the environmental movement as a form of terrorism are going to deter some people. So will mass arrests, pepper spray and the prospect of lifelong surveillance. It all adds up.
Though there are some similarities, I think there is one significant difference between the Sixties and today. In the Sixties, many people believed that change was possible, and moreover, that their personal actions could lead to progress — not merely to personal or corporate profit. There was widespread idealism in the air, despite the many terrible events that took place.
There was the sense that anything is possible. The craving for freedom first described in Jack Kerouac's On the Road had become a sweeping social movement.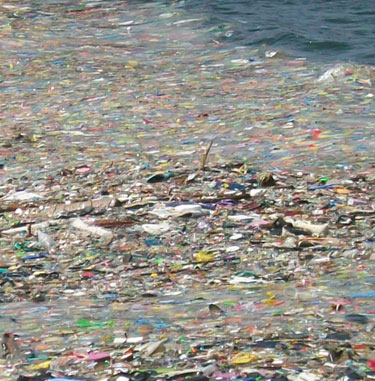 There was the feeling that if we don't do something about this — that is, about whatever problem society is facing — nobody will.
That value may not have saturated the culture, but there were plenty of people who felt that way, and they got a lot done. Out of the Uranus-Pluto conjunction era were born many movements that are still active today — anti-war, environmental, women's liberation, gay rights, black power and others.
Today, cynicism has replaced idealism. The sensation that 'we're goin' down' has replaced 'we can change the world'. I am aware that there are activists in our time working earnestly for change. What I object to is how little help they have, and how easy it is to dismiss their efforts as futile.
That so many people are overwhelmed is, I believe, the result of many factors. We know more than we did then — for example, about how serious the environmental situation is. What can anyone do, or think they can do, about a radioactive plume spilling out of a nuclear power plant in Japan, encompassing the north Pacific Ocean and spreading into all of its currents? What can we do about the tons and tons of plastic collecting in ocean gyres? Imagine trying to live without using plastic, no matter how much you want to.
What can we do about the rate at which fossil fuels are being extracted from the ground and injected into the atmosphere, trapping heat on the planet? What about all the methane being released from frozen reservoirs as the Arctic ice cap melts, doing far more damage than carbon?
How about politicians wasting time and resources trying to ban birth control and take away food stamps when the world is headed for a diversity of different brinks?
Every individual problem is overwhelming on its own, with 100 more like it right behind: GMO foods, the banks that get away with anything, billionaires by the million, chaos reigning in Iraq and Afghanistan and Syria and many, many other countries, an economy that is vacuuming wealth to the top faster than the Fed can print cash, people in massive debt from educations that are now worthless for getting a job, the cancer pandemic…and it goes on and on.
It's amazing that anyone has the gumption to be able to confront the future at all, much less envision some great improvement that might happen. Many people are reduced to getting through the day. Many are reduced to doing whatever it takes to get by.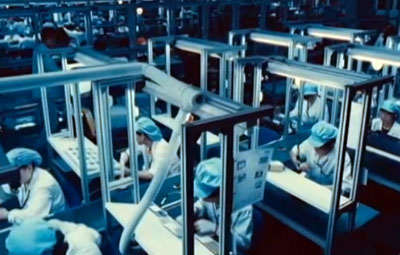 In this environment, you could describe cynicism as the more appropriate response than idealism, or hope, or faith. It's hard to have faith when greed has gone from being a problem that some people had to the religion of the masses.
At the Uranus-Pluto conjunction, Bob Dylan came up to The Beatles' hotel suite and encouraged them to do something relevant with their platform; to recognize that they could deliver a message.
They listened. Dylan may have been the single biggest moral and artistic influence on The Beatles. It was Dylan, the visionary, who warned of "guns and sharp swords in the hands of young children" before anyone outside of Rand Corporation, the White House or the Foreign Relations Committee had heard of the Vietnam War.
Now at the Uranus-Pluto square, we have Bob Dylan doing a Chrysler advertisement on the Super Bowl. No doubt he rationalizes it on the basis of American pride, the theme of the ad. Would that be the same patriotism that was drummed up to start the past 10 wars?
This one-time passionate advocate for blacks and the poor, who has decried slave labor in Singapore, Malaysia and Taiwan working for 30 cents a day, personally encouraged tens of millions of Americans watching the ad to "let Asia assemble your phone" — because they do it out of pride in their work.
Ask people why Dylan did the ad and they will probably say "he needed the money," as if that's a good reason for someone who has put out 35 studio albums and a heap of boxed sets. He can only top this one by going onto FOX News and encouraging us all to support the bombing of Iran.
The Common Ground of Pisces
Besides top-shelf Uranus-Pluto aspects, the astrology of our era has something else in common with the Sixties, which is Chiron in Pisces. This placement is a profound spiritual longing, which has many potential answers.
It is interesting that throughout the entire Uranus conjunct Pluto era of the Sixties and the current Uranus square Pluto era, Chiron is simultaneously in Pisces. The astronomical synchronicity involves Chiron's 50-year cycle and the nearly 50 years it's taken Uranus and Pluto to go from conjunction to square (0 degree relationship to 90-degree relationship).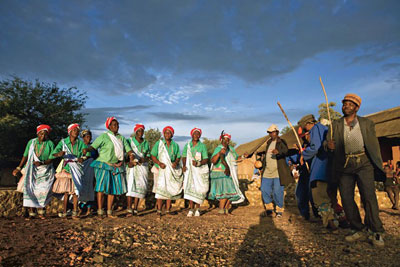 Pisces, particularly with such a strong influence as Chiron, can be activated as a vast common ground, where people can discover how much they have in common, how much they can share and how much they can accomplish together.
I consider Chiron in Pisces The Beatles factor of the Sixties — the loving and spiritual element without which there would have been very little grounding or sense of purpose. It was not just The Beatles, but they personified it effectively, in a way that millions of people could relate to. This can be expressed as well as related to or identified with — for example as art, music, community, intimacy and sex — among a million other friendly activities.
Yet Chiron in Pisces can also evoke a mystical longing that can be answered in toxic ways as well. The mystical longing is usually evoked by suppressing healthy expressions of emotion, passion, desire and creativity. People need to be people, which means we need to be together, feel together, do tribal things together and have collective experiences. When that natural instinct is suppressed, it expresses itself in many toxic ways.
One of them is rallying around the flag — a poisonous abstraction of the tribe. Another is worshipping a charismatic leader, which Dr. Wilhelm Reich identified as one of the key ingredients of a fascist takeover. Get people so desperate for sex and closeness, they will flock to a dangerous substitute, one that can destroy a society or a culture.
In our era, we are seeing the corporate form of this. It seems that every last thing is sponsored by a multinational or "nonprofit" corporation. Capitalism and greed are revered with religious fervor, and violating them can get someone branded a heretic or infidel. This common ground is becoming so crowded by corporate culture, I am surprised there aren't Nike ads in yoga studios.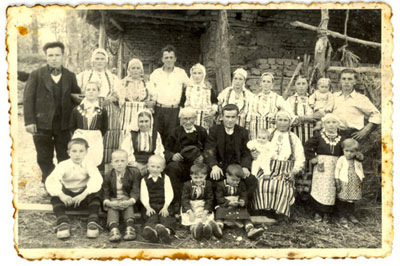 Oh wait — there already are, on yoga mats, garments and bags. Next we will have advertisements telepathically broadcast into meditation.
What corporate authority can interfere with but not completely suppress is the authentic inner spiritual and creative calling. No matter how much the Merlins of advertising and branding and finance may strive to do so, they cannot entirely vanquish your humanity. That's why they have to spend so much money trying to do so.
They can come close. You can be anesthetized into thinking you're not who you are, for a while. You can be lured away from your humanity, conditioned what to think, distracted from your soul or consume alcohol and fast food until you're semi-blotto — but you're still human, because you possess the Inner Light, the inner connection to the same intelligence that orchestrates your DNA. You are, even if you forget. So you may as well remember.
Yes, remembering your humanity can be painful in such dehumanized times. One of the paradoxes of awakening is the encounter with how many other beings are struggling. As you improve your life, you have to figure out what to do with any potential guilt that you have it good and others do not.
If you pay attention, you will find some people who have their ideals intact. Be kind to them and keep them in your life. There is very little you can accomplish alone, though you are personally the starting point for everything that happens to you. You are the one thing that all your relations have in common.
Remember that, as the world seems to grow darker than we ever dreamed it could.
Lovingly,