If Your Birthday is Friday, March 6 | The Day of the Beauty Lovers
Get instant access to the 2020 Pisces Astrology Studio | All Other Signs
Be cautious of saying too much, or speaking spontaneously. Invest time and energy in listening. Write your thoughts, and then rewrite them, and gain some inner clarity. Yet the way to do that is not anywhere near the public eye, or with any form of an audience. This is a big change from what we're used to these days, always having a coffee table to stand on. I have a better idea: use it for coffee, and your notebook.
If Your Birthday is Saturday, March 7, 2020 | The Day of the Abstract Structure
You may be wondering what you've been through the past couple of years, and why your life was so challenging. That wave has passed, and you will find it much easier to get some traction and have a clear thought. That implies keeping all four wheels on the ground, and staying out of the mud. Stick to traveling on solid earth. You don't need to take unnecessary risks to have an adventure, and you don't need to change in order to please anyone. Be your own best friend and you will notice who is truly interested in you.
If Your Birthday is Sunday, March 8, 2020 | The Day of Nonconformity
Today's Sun-Neptune meeting on your birthday is a personal blessing, and will grant you the ability to shape your own character. You get to be who you want to be, as long as you're true to your deeper nature — which is versatile and flexible. Think of your life as an experiment in discovery. Grant yourself the freedom to experiment. It's a gift that few people ever give themselves. This will set you apart, and you may need to make new, equally courageous friends.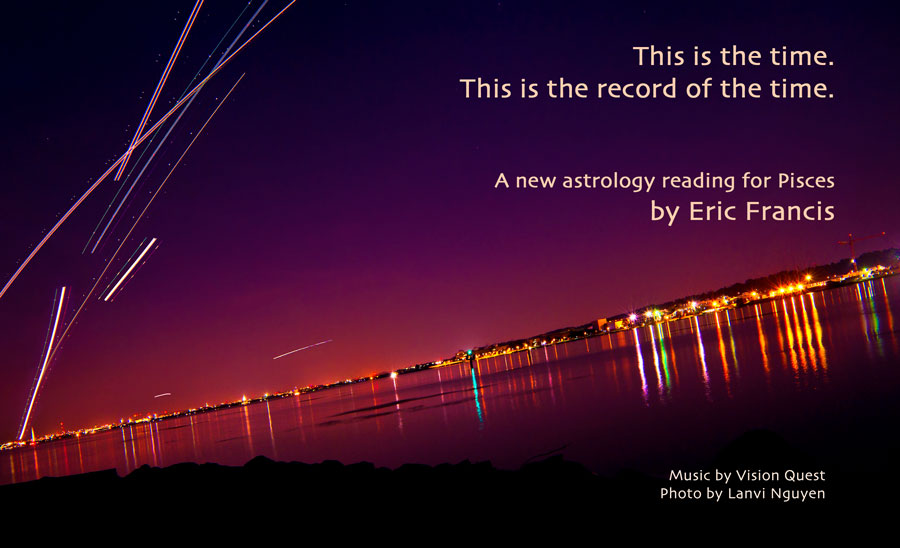 Astrology Studio for Pisces | A New Reading by Eric Francis
This is a momentous time in collective history, and a turning point in your life. As the year develops, most of the movement — including Pisces' ruling planet Jupiter, and the Jupiter-Saturn conjunction — will be pointing into Aquarius, the most sensitive and innermost angle of your chart. I also cover the retrogrades of Venus and Mars, and the forthcoming Jupiter-Pluto conjunction in your friendship sign Capricorn. Mostly, I help you orient on your profound journey, and offer guidance how to harmonize with the world at this unusual time. Get instant access to this reading.
Audio introduction to the RESPECT series of readings | LEARN MORE — PURCHASE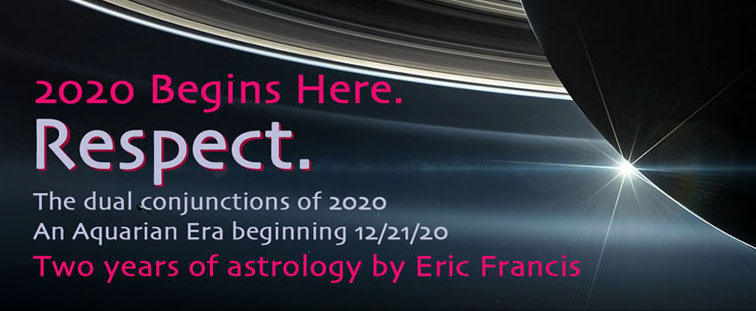 Almanac: The Moon enters Leo today (March 6) at 4:27 am EST, and enters Virgo on Sunday, March 8, at 6:47 am EDT.
The Moon enters Waxing Gibbous phase today (March 6) at 6:47 am EST.
Chiron squares Pholus tomorrow (March 7) at 6:59 pm EST.
The Sun conjoins Neptune on Sunday, March 8, at 8:22 am EDT.
Venus conjoins Uranus on Sunday, March 8, at 3:38 pm EDT.