If Your Birthday is Friday, Feb. 28 | The Day of Zest
Pre-order the 2020 Pisces Astrology Studio | All Other Signs
Do you feel understood? Do you understand yourself? Your birthday chart is suggesting you be much bolder about your experiments, whether in art, in words, or in your social reality. Cast off any anxiety you might have about being weird; this is like static that interferes with both your thought process, and the messages you relate to others. You are in fact different from many people around you, and becoming more so. Embrace that lovingly, and have fun with the adventure.
If Your Birthday is Saturday, Feb. 29, 2020 | The Day of Eternal Youth
For the past year, you've been trying to work out an event that may have occurred in the distant past. Now is the time to devote your full attention to this situation. The usual ways our society teaches are not going to work. You have too much dignity to play the victim. And while others should be held accountable for their actions, you must take full responsibility for your healing process. Be thankful for this gift, which will turn out to be gratitude for the privilege of life.
If Your Birthday is Sunday, March 1 | The Day of Artistic Sensibilities
Take care of your finances. Work all three sides of the equation: maintain what you have. Be careful what you spend. And work consciously with the ways you've discovered you have something special to offer. This will require self-awareness and also the discipline of focusing every small decision as if it adds up to the greater whole. In fact, it does. Every choice you make gets you further toward your needs and your chosen goals, or sets you back. You can afford to do less, and spend less. Be vigilant about maintaining your true priorities.
— by Victoria Emory and Eric Francis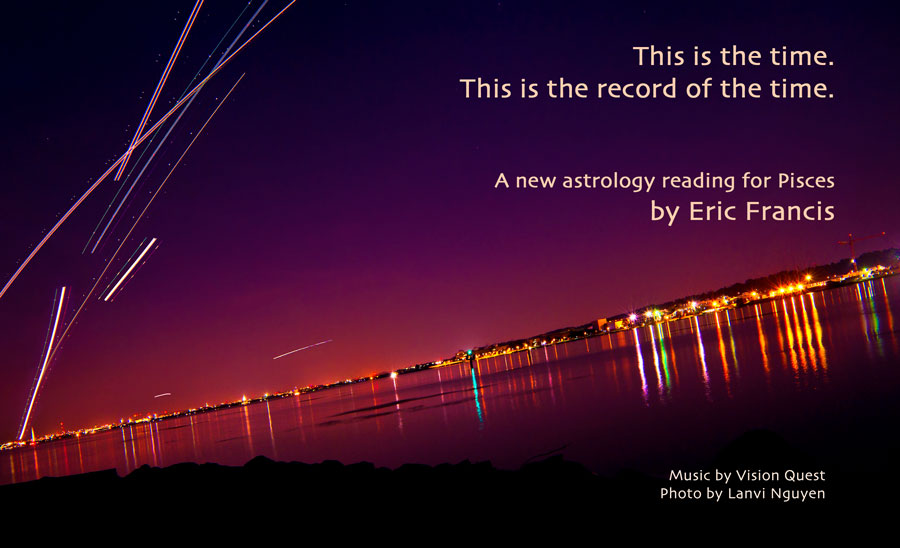 Astrology Studio for Pisces | A New Reading by Eric Francis
This is a momentous time in collective history, and a turning point in your life. As the year develops, most of the movement — including Pisces' ruling planet Jupiter, and the Jupiter-Saturn conjunction — will be pointing into Aquarius, the most sensitive and innermost angle of your chart. I will also cover the retrogrades of Venus and Mars, and the forthcoming Jupiter-Pluto conjunction in your friendship sign Capricorn. Mostly, I will help you orient on your profound journey, and offer guidance how to harmonize with the world at this unusual time. Pre-order this reading here.

Read our recent letter about becoming a Planet Waves member.
Audio introduction to the RESPECT series of readings | LEARN MORE — PURCHASE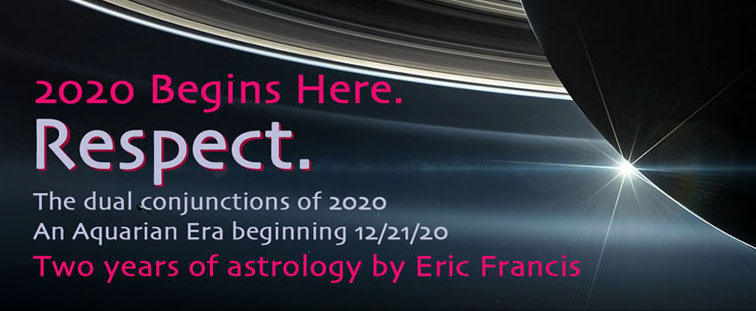 Almanac: The Moon enters Taurus today (Friday) at 2:30 am EST, and enters Gemini on Sunday, March 1, at 2:21 pm EST.
Venus squares Pluto today (Friday) at 5:08 pm EST.
The Sun conjoins Nessus on Saturday, Feb. 28, at 4:05 pm EST.