If Your Birthday is Sunday, Dec. 22
The Day of Continuity | Pre-order the 2020 Capricorn Astrology Studio | All Other Signs
Complex dynamics in your birthday chart signal an exciting year ahead. Resources, relationships, self-expression and a need to break free or experiment all weave together as major themes. Supportive allies can open doors to opportunity and offer a steady hand to help you navigate epic changes. Creative breakthroughs are possible, but remain conscious of your bottom line. You need some joy to spice things up. Just don't gamble what you truly value.
— by Victoria Emory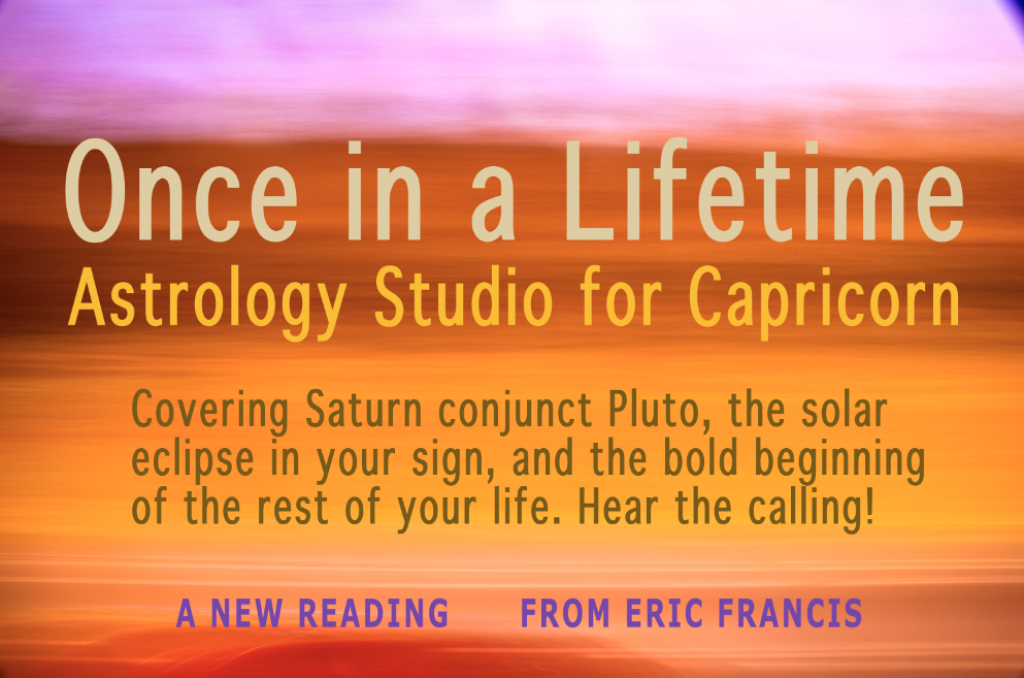 Your Week Ahead Astrology for Dec. 22-28
This is going to be an intense few weeks, as several major astrological events are currently developing. In fact, this week's Christmas holiday is sitting right on the bubble of a solar eclipse.
Times like this require special care: you have to take care of your responsibilities, take care of yourself, and manage not to get overwhelmed. It's important that you sort out what might be some obligation (real or imagined) being imposed from the outside, and what you must take care of personally, for your own benefit and sanity.
Where family gatherings are concerned, I recommend directing your attention to children, cats and dogs — and stick to your one favorite relative. Gently ask questions if conversations turn political, rather than taking a position.
The overarching event is, of course, the Saturn-Pluto conjunction on Jan. 12. That's the one with the longest story arc; you might be addressing matters that go back years. Make sure you're taking care of the most meaningful issues.
You are likely to have several significant opportunities to resolve old material, relationships and family matters. Remember, you're in charge of your life.
The winter solstice occurred overnight Saturday to Sunday in most time zones; this is a crux point, when we come out of the moment of maximum compression (in the Northern Hemisphere) and maximum stretch (in the Southern). That can apply its own considerable pressure.
The Sun is now in Capricorn, and we are approaching an eclipse of the Sun in Capricorn, on Dec. 26. This, too, is talking about resolving what you need to resolve. Consciously let go of what you don't want, and allow in what you do want. Take the time now to actually look through what you're getting rid of, and consider how you feel about it, before you toss it into the dustbin.
— by Eric Francis Coppolino
Almanac: The Moon is in Scorpio, and enters Sagittarius on Monday, Dec. 23 at 11:34 am EST.
The Moon enters Capricorn on Wednesday, Dec. 25 at 4:45 pm EST.
The Capricorn New Moon and annular eclipse of the Sun is on Thursday, Dec. 26 at 12:13 am EST.
Mercury enters Capricorn on Saturday, Dec. 28 at 11:55 pm EST.