Dear Friend and Reader:
This week something unusual happened: scientists landed a probe on a comet. It took them 10 years to get there, not counting all of the design and preparations, and required many feats of astrophysics. You may have seen some of the astonishing photos that were sent back to Earth recently by the Rosetta spacecraft — these are the first-ever clear photos of a comet.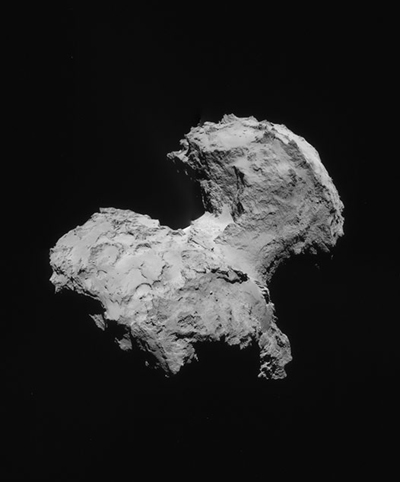 Discovered by Russian astronomers in 1969, the comet is traveling at 84,000 miles per hour, orbiting the Sun once every 6.44 years. Getting a fancy piece of equipment out there was more impressive than a fruit fly landing on a speeding bullet.
The photos we've seen this week are a preview of what's coming from another mission, called New Horizons, due to arrive at the Pluto system in July 2015. For all the fuss about Pluto, nobody has ever had a clear look at it. More on that soon.
Comets have never had a happy reputation in astrology. Whether in Eastern or Western traditions, they are traditionally seen as portents of disaster — a word that means against the stars.
The conceptual basis of astrology is an orderly and predictable cosmos, illustrated by the cycles of visible planets that come around dependably. That is exactly what comets don't do.
Comets appear in their own time, unpredictably. They can show up in any part of the sky, without notice, and vanish without a trace. They may have hyperbolic orbits and skim through the solar system, never to return. Even when they have something akin to a known orbit, that can change frequently because when comets are close to the Sun (and visible in the sky as a result) they partially melt or break apart, which changes their nature with each orbit.
"For a lot of ancient cultures, the only stable thing they could predict was the movement of the planets," said A. T. Mann, author of The Round Art: The Astrology of Time & Space.
"When you saw something that wasn't predictable, it meant that the gods were upset. They were messing around with you. Like with eclipses, it was a cause to panic. What was unpredictable for them is what was scary."
Our earliest record of comets is called Divination by Astrological and Meteorological Phenomena, included in a much larger work called The Book of Silk. It's a Chinese document from the Western Han Dynasty (206 BCE – 25 CE). It is drawn on a silk scroll and includes drawings of 24 comets seen over several centuries.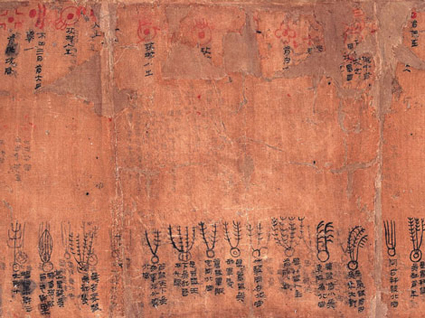 The drawings include a caption of an event that corresponded to the comet's appearance, with the most famous ones quoted being "the death of the prince," "the coming of the plague," or "the three-year drought," not exactly chipper news. None said, "Local sculptor wins Lotto."
It is worth noting that the appearance of two spectacular comets at the end of the last millennium, Hale-Bopp in 1995 (but seen spectacularly in 1997), and then Hyakutake in 1996, were followed by the impeachment of the American president, a stolen presidential election and a massive false-flag attack that led to more than a decade of nonstop war. That era of history was relatively placid in comparison to the times we are living through now. Not to sound too nostalgic, but life was a lot simpler and slower paced.
At the time of those two comets in close succession, a friend told me that based on his knowledge of Chinese comet divination, the combination signaled "a change in emperor," without citing a source. I have often thought that events from 1998 through 2001 resonated with that prediction.
Landing on a Comet
For modern astronomers, comets have been a persistent curiosity, for good reasons. Besides being so strange and beautiful, they are ancient artifacts of the solar system, the oldest objects known to be orbiting our Sun.
Yet we don't know a lot about them. The closest look to date had been the Giotto spacecraft mission to photograph Halley's Comet, launched in 1985. In March of 1986 the ship made its closest approach to the comet, but its cameras were damaged by impacts from cometary debris.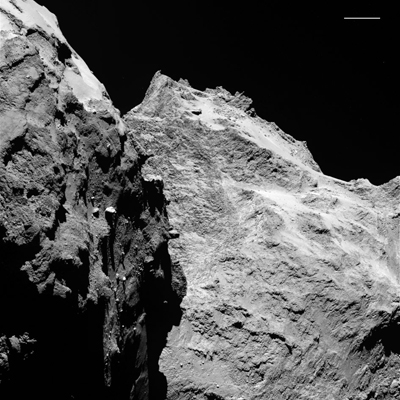 On Wednesday, the European Space Agency did something nearly impossible: its scientists and engineers landed a probe on a comet. The Rosetta spacecraft, launched in March 2004, took more than 10 years to build up speed and finally catch up with a comet called 67P/Churyumov-Gerasimenko.
Dr. Jane X. Luu is an astrophysicist based at MIT. She is the co-discoverer of 1992 QB1, the first confirmed Kuiper object — the Kuiper Belt is a population of small objects that occupy the region of space in the vicinity of Pluto. While technically Pluto is a Kuiper object, it was not designated as such until the discovery of 1992 QB1.
Churyumov–Gerasimenko "is a short period comet, which means it may have been pulled in from the Kuiper Belt," Luu said. Small objects from the Kuiper Belt are believed to be drawn into the inner solar system by unusual alignments of much larger planets such as Jupiter, Saturn, Uranus and Neptune.
"This is the first time anyone has been close to one. Giotto was the nearest they came, but the photos were blurry," she said. Commenting on the shape and surface details revealed in the first-ever closeup photos of a comet, she said, "This thing is pretty amazing. I want to know how the surface got to be that way."
The Rosetta craft was equipped with a probe that was dropped to the surface of the comet on Wednesday, called the Philae lander. The probe is equipped with scientific experiments designed to analyze the composition of the comet. It took seven hours falling from Rosetta's orbit to reach the surface of the comet.
She said she was most interested in the thermal history of the comet — that is, its history of being warmed and cooled over the eons, which will be revealed in its surface composition. This would provide analysis of materials more than four billion years old, composed at the dawn of the solar system.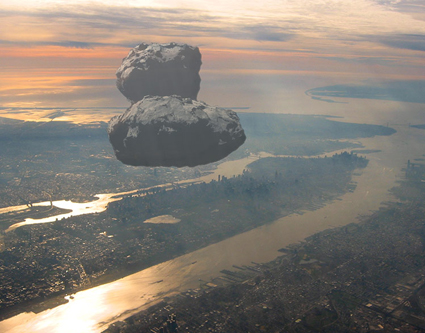 That data might give some indication of when the comet was pulled into the inner solar system, since the temperature would have increased at that time. And it would help determine if it had in fact been pulled in from the Kuiper Belt.
"If it came from the Kuiper Belt, that should be recorded on the interior," she said. She said that scientists would also be looking for "biological matter, for signs of life, but I don't know what to think about that."
She said that surface material would be compared to material astronomers have collected from the Moon, from Mars rocks that have landed on Earth, from meteorites, from spectral analysis gathered from telescope observations of similar objects and any other data they have available.
One of the experiments performed with the help of Philae would involve drilling into the comet to take a sample and analyze it. But the Philae probe encountered a problem on landing: harpoons designed to anchor the probe to the surface did not fire. The probe bounced and landed in an unplanned location, and is not grafted to the surface (please see related story).
Why This is About Chiron
Chiron is a massive icy object orbiting our Sun that was discovered in 1977, immediately getting the attention of astrologers. Chiron is about 180 kilometers across and takes slightly more than 50 years to orbit the Sun. The systematic inventory of Chiron's astrological effects happened faster than any planet discovered by science.
But just before astrologers got it, it was a fascination to scientists, who had never seen anything quite like it.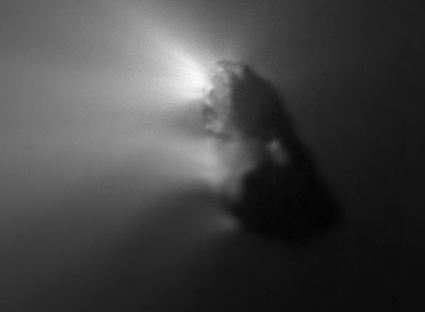 "Chiron was most definitely a Kuiper Belt object," Luu said. "It's just making its way to the inner solar system, where it should turn into a comet.
"We don't know anything about Chiron's interior, but if we are lucky, there might be some similarities between Chiron and this comet that might let us say that 'eventually Chiron will look like this'. We know so little about Chiron that it would be hard to make this statement, but who knows." The implication is that at some point in the distant past, Churyumov–Gerasimenko may have been a much larger object that shrunk a little with each orbit of the Sun. "What we really need is information about the interior of many short period comets, like the one being visited by Rosetta. That would confirm/refute our belief that the Kuiper Belt supplies the short period comets," she said.
Chiron, now included in a class of objects called centaur planets, has the distinction of being the first comet-like body studied closely by astrologers for how its cyclical properties and natal positions comment both on the life of an individual, and on social movements.
Though Chiron is not in an especially stable orbit by astronomical standards — it's only been in its current cycle since around 700 CE — its cycle is currently predictable and it has an exact ephemeris for our era. Therefore, it sidesteps the 'disaster' factor that is associated with comets, which is based on not knowing when they will make an appearance.
Yet one of its properties — a highly elliptical orbit — gives Chiron the theme of hidden cycles in people's lives, which has some flavor of unpredictability. Chiron takes nine years to pass through Aries, while at the other end of the solar system, it passes through Libra in 18 months. Its duration through all the other sings is some interval in between.
When you study the cycle of Chiron in the life of an individual, it's possible to see many seemingly unrelated events that, when looked at together, tie into one cohesive theme.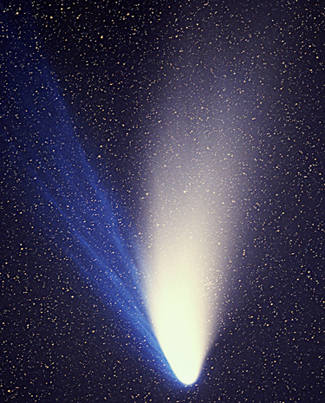 What is interesting is that some individuals experience this as a series of seeming disasters. This seems to be a property of lives where the material that Chiron represents is taken unconsciously — mainly the quest for conscious growth and awareness.
Other people experience Chiron as a series of challenges from which they consistently emerge, stronger and wiser after each one. While it's possible to take a guess from the natal chart in which direction the person's life will progress, I believe that it's only possible to get that information through a careful study of past transits.
In this respect, Chiron shows its greatest strengths not as a predictive tool but rather as something that helps uncover artifacts of past growth. This is consistent with a comet being a source of artifacts of the history of the solar system.
I think that the more we know about Chiron and other comets, the more directly we will be able to address the psychological fear factors associated with them. The nature of centaur planets, some of which are comet-like, is to raise awareness of issues that would ordinarily be concealed, sometimes for an entire lifetime. These discoveries bring us closer to our interior psychological nature, illuminating the shadows with awareness and intelligence.
It's true that illumination sometimes comes with a crisis, though in the style of Chiron it can be one that fosters strength and wisdom. Landing a probe on a comet is symbolically a step in that direction, you might say of seeking facts about the way things came to be. I really hope they get those experiments fired up and working.
Meanwhile, the view is just amazing.
Lovingly,



Weekly Horoscope for Thursday, Nov. 13, 2014, #1024 | By Eric Francis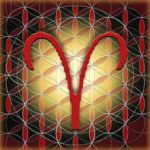 Aries (March 20-April 19) — You must win by persuasion what you cannot win by force. Clearly you have only influence in this situation rather than power, but that's usually the story. You will need to get inside someone's reluctance to negotiate, and rather than the psychology of it, you must tune into the emotional dimension. You are correct if you have a hunch that this is resistance for its own sake, or to demonstrate some point other than the actual subject of the conversation. I suggest you investigate the real extent to which you need someone's cooperation or consent for your deal or arrangement to go forward. A careful look may reveal that it's not even necessary. In that case, the emotional attachment would be yours. That would be good news, because you can actually do something about that. You can also exercise your option to be fully informed. That would be helpful.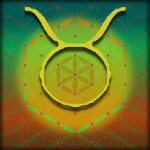 Taurus (April 19-May 20) — I know a dominatrix who has the theory that in every relationship there must be a top and a bottom, or the relationship does not work. In her view there must be a pecking order and distribution of power where it's clear who the boss is. Now, I am aware she's a dominatrix, so this fits her personal approach to relationships, but she's intelligent enough that I have considered the idea for a while. I think it's more valuable as a question than as an affirmative statement. I can only ask whether this is true in your life — what you believe, and what you actually do. Must there be a boss in a relationship? And if not, how is 'power' and authority distributed? What is the role of powerful emotions, as a source of power? Who controls the resources, and to what effect?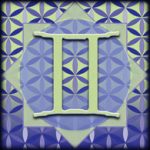 Gemini (May 20-June 21) — You're about to be blessed with insights and a line in on deep information about some issue that's been troubling you. This may involve joint finances or shared resources, and I would guess that it's been causing you some anxiety. What you need is information — and your charts suggest that is exactly what you're about to get. Keep your eyes and ears tuned. Stay open and you'll learn a number of things about policies and regulations that affect you, and you will also sharpen up your points of negotiation. You need to know where your real strength lies, and on the first layer that is in the basic factual information about your situation. Your astrology has another message, which is about the underlying psychological level, what you might call the human level. You need to work both skillfully, but the personal dimension is the more important of the two.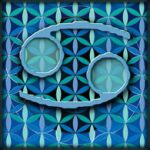 Cancer (June 21-July 22) — Your charts suggest you may have gone through a rough patch in a relationship. You can use what you've learned to help you go deeper with someone you care about, and you can use that knowledge to benefit your other relationships. What is so often forgotten is that relationships require taking a risk. We usually begin them like they are going to work out perfectly. Yet what people tend to forget is that the outcome is uncertain. There is a gamble involved. It may be the cautious taking of a risk; it may be more like a roll of the dice. If you take the risk consciously, and recognize that numerous outcomes are possible, you will live more consciously. You will have more fun. You will be more attentive in the ways that matter the most. And the sex will be better — probably a whole lot better.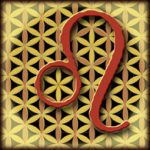 Leo (July 22-Aug. 23) — Recent events have compelled you to consider what you really mean when you say words like 'safe', 'secure', and 'confident'. Indeed you have had the opportunity to question the very ground you walk on; the ground on which your house is built. This may not have been easy but it will have positive results. One of them is the reminder that there are certain things you need to take less seriously, and certain other things you need to take more seriously. If you are going through a sorting-out process, that would be right on time with your astrology. This will naturally extend to all matters of family and may take you on an unusual journey into your tribal and genetic lineage. There are things you can learn now that have never been available before, and may never be available again. Please treat this moment as what it is: one of a kind.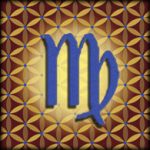 Virgo (Aug. 23-Sep. 22) — I would love nothing more than to think the world is becoming more enlightened, but I have my doubts. What I do not doubt is that right now you are gaining insight into yourself. I also know that you've earned the knowledge that is coming to you, from you. The past few days in particular have been rich with discoveries about how you think and some about why you think that way. In particular, you may be seeing the power of what you can do when you understand the influence of your emotions on your mental processes, and when you take steps to discern the basic difference between those two orders of reality. Think of it this way: Emotions are something that are more likely to happen to you. Thought is something you fly like a glider. Your mind may be providing the atmospheric conditions that make flight possible, but you are guiding the craft.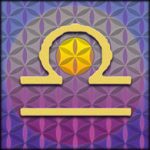 Libra (Sep. 22-Oct. 23) — Often I wish there was a better term for self-esteem. It seems like such a reductionist way to describe the quest for meaning and value that everyone on the planet goes through at some point. What is clear from your charts is that you rarely let on that this is happening. You have a cat-like way of concealing your interior reality. What you cannot do at this point is hide from yourself. Indeed, the thing that's happening now is a kind of inner confrontation where several levels of your personal belief system are merging into one cohesive reality. The reason this is challenging is because those levels have a way of conflicting. There are different versions of events, values you've collected from a variety of sources and that have been formed by different influences. And then there is what you organically know to be true. You might simplify this whole process by starting right there.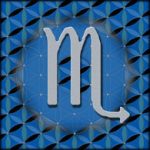 Scorpio (Oct. 23-Nov. 22) — Nearly every stitch of planetary activity this week is focused in your sign, or involving the planetary rulers of your sign. That may feel like a lot of pressure. You may be trying to push out the walls, looking for a little more room to breathe. At times you may be longing to get outside of your own thoughts and feelings and push into some new reality. I would say that's exactly the point. Some of the most magnificent astrology is happening four signs away in Pisces, your fellow water sign. You can go anywhere you want in your chart. The way you do that is by shifting your perspective, your activities and your agenda. Sometimes you can do that by changing locations. The place to go is Pisces, which is your 5th house. In astrology that is the house of pleasure, art, creation, games and risks taken for fun. It's also the house of sex. Your astrology is saying get out of your mind and into your senses.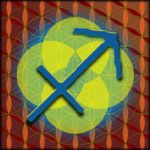 Sagittarius (Nov. 22-Dec. 22) — You must feel like the weight of the world has been taken off your shoulders, and if you don't, give it a day or two. You can trust at least one thing — what you are working out now, you will never have to work out again. Or to qualify that, you will not, if you go through it with full mindfulness and keep your mind on the many layers of what you are doing. You are standing in the midst of an opportunity to resolve issues that have followed you your whole life. What you have now that you have not had before is an opportunity to work on multiple layers of your situation at the same time. By situation, I mean your orientation on your existence, your self-concept and most of all, your fears. Yes, it's taking some courage to face all of this, but it's courage that is quickly rewarded by an increase in confidence and the craving to take the next step. In this space, setbacks matter little, because they are seen as the temporary bumps or the learning opportunities that they are.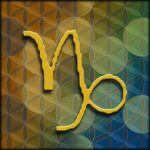 Capricorn (Dec. 22-Jan. 20) — It may seem like the Earth itself is cracking open under your feet. It may seem like the environment that surrounds you is changing so fast you have no way to keep up with it. Both of those are illusions that mask the deeper truth; that you are changing, faster than you ever imagined possible. Well, changing might not be the right word. What's happening is that your inner nature is being revealed to you, and clearing out of the way everything that is unlike itself. As this is happening, your perception of your surroundings is changing, simply because perception is a direct result of how you experience yourself. There are times when you know this is true and yet it's difficult to access that level of reality. There are times when it's a lot easier, and now happens not to be one of them. Seize the moment. Let the energy moving through you be guided by the intentions of your deepest intelligence.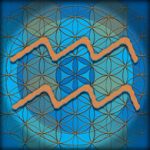 Aquarius (Jan. 20-Feb. 19) — Your mind is not a museum. Your mind is not a prison. Your mind is not the collected artifacts of your ancestors' worst fears and unlived dreams. Your mind is something beautiful, alive, and an entity that is under your full guidance and influence. Whatever you may be going through, there is the underlying theme that your life is yours to live. This is intimately connected with your ability to discern the past from the present. It's true that the past offers a sense of security, but since it no longer exists except as an idea and some old clay pots, cave paintings and religion, how much safety can it really offer you? One bold quest would be for you to challenge all forms of false security, fictional self-assurance and make-believe control, and come up with a fresh idea about why exactly you are free to live your life your way.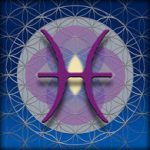 Pisces (Feb. 19-March 20) — Planetary aspects are cascading through the signs Aries, Scorpio and Capricorn. For some people they are shaking the world, and others feel like their world is being pulled apart. Yet behind the scenes of all of this astrology is Chiron in Pisces, and a few layers back is Neptune in Pisces. There's plenty of turmoil available to get caught in. There is plenty that's wrong with the world. But the influences emanating from your sign point to the deeper reality, the sublime and something close to the source. Where you invest your consciousness is your choice. That is the thing to remind yourself. Negativity is an extreme temptation now because it's so prevalent, and so aggressive. There are so many people struggling. And denial is never the answer to the world's problems. You have another option open; you have a line into a direct source of intelligence, strength and what I'll call creative compassion. Praise creation and do your part in the healing process.