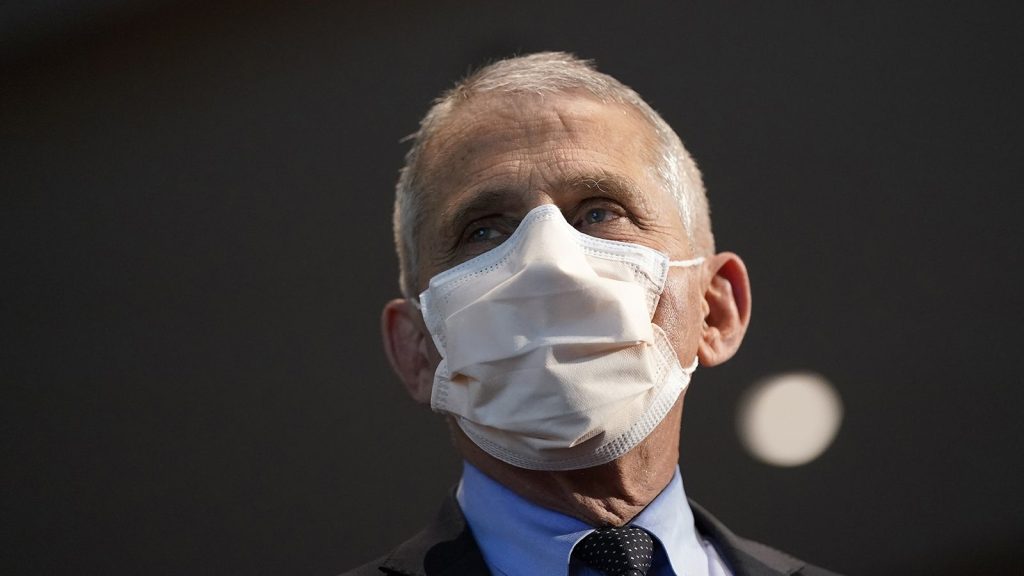 Last week, Robert F. Kennedy Jr.'s book The Real Anthony Fauci was published. It is now the #1 bestseller on Amazon. Here is the link to purchase on Barnes and Noble. Below is a list of reviews, responses and an excerpt (first link, by Celia). The most important thing this book does, in our view, is link the Covid crisis to the scientific and social tactics used during the HIV/AIDS crisis. We have seen this all before. — efc
---
People understand the Hannah Arendt concept of the "banality of evil." I need to make a very important point here about Anthony Fauci, "America's doctor."
You have set yourself the formidable task of deconstructing him. Why is he "evil?" (Which he is.)
It's not because he is so "banal," so bureaucratic, so boring. That's the drag costume.
In fact, he is a revolutionary — a very dangerous one, who slipped behind the gates when nobody understood what he was bringing in.
Buying this book will not only be an historical treasure for your home library it will be a guide towards the hoped-for 2nd Independence Day in America…. the release of America from the far-reaching grip of the Deep State capture of our country via the Bill Gates/Anthony Fauci pact that Robert F Kennedy Jr uncovers in his new text.
In 2000, [Fauci] met with Bill Gates, who asked to partner with the NIH [National Institutes of Health] in an agreement to vaccinate the entire population of the world with a battery of new vaccines. In 2009, this agreement was rebranded as "The Decade of Vaccines," the objective of which was to implement mandatory vaccinations for every adult and child on the planet by the year 2020.
During more than a year of painstaking and meticulous research, Robert F. Kennedy Jr. unearthed a shocking story that obliterates media spin on Dr. Fauci . . . and that will alarm every American—Democrat or Republican—who cares about democracy, our Constitution, and the future of our children's health.
Pharma-funded mainstream media has convinced millions of Americans that Dr. Anthony Fauci is a hero. He is anything but.
As director of the National Institute of Allergy and Infectious Diseases (NIAID), Dr. Anthony Fauci dispenses $6.1 billion in annual taxpayer-provided funding for scientific research, allowing him to dictate the subject, content, and outcome of scientific health research across the globe.
If anyone has both the capability and courage to shake down the murderous (for profit) American medical industry and its corruption, collusion, and key players, it's RFK, Jr. Don't doubt a word of this book. This author doesn't swim in the shallows.
RFK Jr. had been in this a long time, investigative medical research. His sources are well documented and his information is fair. Read it, share it.
This is a must read for everyone who cares about democracy! As Mike Adams says "If the American people knew the truth that's documented here, they would be marching by the millions, demanding criminal prosecutions of all those who are complicit."
This is a heavily researched book into the dark side of Fauci and his collaborators at Big Pharma. Endnotes and references on every fact in the book. You cant dispute the facts here. Kennedy covered absolutely everything.
Grateful for those like RFK Jr who are willing to fight for freedom and truth and are putting all on the line attempting to share the evidence being highly censored!
---
Editor's note:  These links below do not have just a 'review' of the book, but rather some have a discussion about the book release, interviews with RFK Jr., and Fauci being a liar.  — mmd
Supreme Court has canceled universal vaccination In the United States, the Supreme Court has canceled universal vaccination. Bill Gates, US Chief Infectious Disease Specialist Fauci, and Big Pharma have lost a lawsuit in the US Supreme Court, failing to prove that all of their vaccines over the past 32 years have been safe for the health of citizens! The lawsuit was filed by a group of scientists led by Senator Kennedy.
The walls are closing in on Dr. Anthony Fauci as emails reveal the National Institutes of Health colluded with EcoHealth Alliance to circumvent federal restrictions on gain-of-function (GOF) research.
Anthony Fauci: 40 Years of Lies From AZT to Remdesivir As the planet's "Virus Tsar" since 1984, he has spread misinformation and ignored critical questions. The consequences could hardly be more fatal.
In my entire career of dealing with governments around the world, NEVER in my 50 years have I EVER encounter such a bureaucrat that is such a blatant liar who is putting the entire health of humanity up at risk…
In his upcoming book, "The Real Anthony Fauci: Bill Gates, Big Pharma, and the Global War on Democracy and Public Health," Children's Health Defense Chairman Robert F. Kennedy, Jr. gives a provocative exposé of the true Anthony Fauci, and how he used U.S. public health agencies to fund dangerous gain-of-function research that can be used to create bioweapons.
In this interview, Robert F. Kennedy Jr., an environmental activist and attorney turned ultimate freedom fighter, discusses his latest book, "The Real Anthony Fauci: Bill Gates, Big Pharma, and the Global War on Democracy and Public Health," which is a must-read if you want to know more about the behind-the-scenes of this giant fraud.
The New York Times bestselling author's latest work "details how Fauci, Gates and their cohorts used their control of media outlets, scientific journals, key government and quasi-governmental agencies, and influential scientists and physicians to flood the public with fearful propaganda about COVID-19 virulence and pathogenesis, and to muzzle debate and ruthlessly censor dissent," said Kennedy.
The New York Times bestselling author's latest work promises to "alarm every American—Democrat or Republican—who cares about democracy, our Constitution, and the future of our children's health."
Patrick Bet-David, a popular financial YouTuber with more than 2.2 million subscribers, invited Robert F. Kennedy Jr.—one of the most high-profile proponents of the debunked theory that vaccines cause autism—for a two-hour interview on his channel. At the beginning, Bet-David asked, "Why'd you agree to do a long-form interview?"