Dear Friend and Reader:
Mars stations direct in Libra on Monday, after being retrograde since March 1. In modern astrology, Mars is the planet of desire, motivation, drive, impetus, volition and aggression, named for the Roman god of war.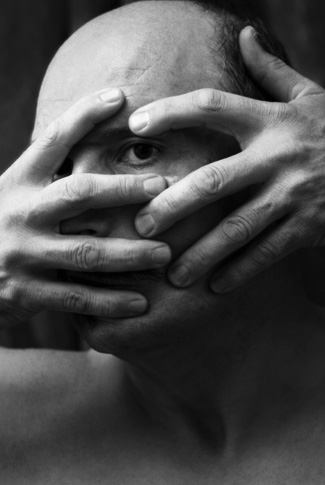 Our society has Mars issues. We have too many wars. We spend too much money on wars, on police and on imprisoning people. We also don't know the difference between need and want. We tend to want what hurts us and not want what helps us.
Mars is also about men. We train our men to be warriors, then seem surprised when they act like them.
The Mars retrograde journey has stirred up many questions, rocked the boat of relationships and shaken up the life orientation of many people I've heard from. Mars retrograde at its best is a study in desire: in getting clear about what you want and why you want it.
Certain events in astrology sum up an entire era, and Mars stationing direct is like the distilled essence of everything that's happened all year. Think of this as Mars holding a message or secret of some sort, and it's about to choose its moment and reveal it. That message will reveal something about what we've been through these unusually intense and strange months. I have a sense that something deeply introspective, some long-silent inner voice, will reveal its truth as Mars shifts polarities.
Yet because this particular Mars retrograde involved the Uranus-Pluto square, an aspect that describes the culmination point of an entire generation, there's information on tap that reveals something about our current phase of history. The Uranus-Pluto square is the second great turning point of our century, the first being the Saturn-Pluto opposition of 2001-2002 that arrived with 9/11 and two of the longest wars in U.S. history. One thing we have with Uranus-Pluto is the opportunity to reverse much that went wrong during Saturn-Pluto.
Because Mars is now in the spotlight, I think this would be a good time to comment on men and maleness. Back in April, Amanda Painter quipped that Mars running retrograde in Libra, the sign ruled by Venus, would delve so far into Libra that it would produce the first fully transgender planet. She gave language to something I'd been trying to put into words for months: this is a transformation experience for Mars and all things martian and male.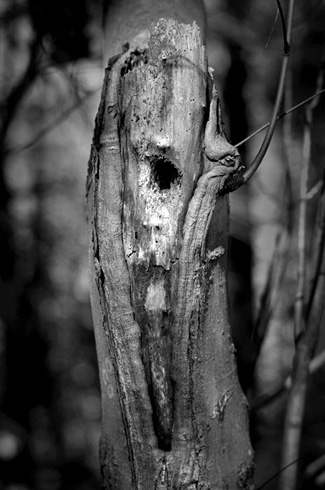 During my coverage of Mars retrograde and related gender studies issues, several women have asked me what I have to say to men. But first I have something to say to everyone: men are people.
I say this because men are currently blamed for all of the world's problems. This is so prevalent that it's seemingly an unquestionable truth, perceived to be a fact of nature.
Everything bad that happens is allegedly a man's fault. I don't deny the existence of the patriarchy, but it consists of a far more complex set of dynamics than most descriptions you will see.
The shape-shifting Archetypal Bad Man morphs from oil company CEO into the misogynist frat boy to the serial rapist into the emotional or sexual abuser to the womanizer to the psychological infant to the terrorist/active shooter to the deadbeat dad to the guy who will stick it anywhere to the state governor shutting down women's reproductive health services to the human trafficker to the hypocritical preacher, politician or warmonger.
Let's not forget the generic asshole, the jerk of a boss, the drunk, the guy who never puts the toilet seat up (or down), the dude who loves his car more than his girlfriend or children and your everyday inhabitant of the fragile male ego.
The presence of the Archetypal Bad Man, the one whose values and conduct are so base he's not worth bothering with or acknowledging, or worse, not considered human, is looming everywhere. As a result, everyone with a penis is at least a little suspect.
Not everyone feels this way. But enough people do, including many men, that it's time we take notice of the prejudice, and notice that it's not helping anything. It's not making the world a better place nor is it helping anyone be more enlightened.
These men all exist somewhere. They all have their female counterparts. It seems to be that society's problems are a human thing rather than a male thing. Yet the open and casual derision with which men are spoken of in our era is impressive, if one is able to notice. There's not a commonly-known word for this. Who has seen the word 'misandry' in print or heard it in school? Who could define it without a dictionary? Does it have anywhere near the connotation of 'misogyny'?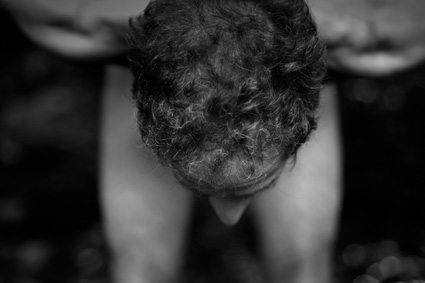 If you are a man, you may find it extremely difficult not to take on some of this projection. However, I suggest you make a conscious choice of not taking responsibility for what you didn't do, that which is not yours or for who you are not. You don't have to accept the projections of others, especially those that would in any way deprive you of your humanity.
Yet at the same time you, like any other human, must evaluate yourself, and determine what is in fact yours — and not because someone said so. You will only know what is yours if you search your soul. That is the essence of personhood. Personhood is not a destination. It's a process, and a lifelong journey.
Being a man has special demands in our society; being a man is a slight twist on being a person, as is being a woman.
I have some other suggestions for men and those people becoming men, which I would offer for all humans in search of their personhood. I offer these as ideas for your consideration, not as necessities or requirements. As ideas, they are focused on facilitating development into what you might describe as a self-actualized state. [Here is a discussion forum for this article.]
Get to know yourself. I know, this seems obvious — but it's necessary to say in a society that is so committed to depriving people of self-knowledge, and where there are so many opportunities to forget. There exists a taboo against knowing who you are. Self-knowledge is considered a dangerous thing. Among those who lack self-knowledge, it certainly is. It's also an essential ingredient in freedom and the responsibility that comes with it. Knowing yourself is the ever-ripening fruit of a relationship with yourself.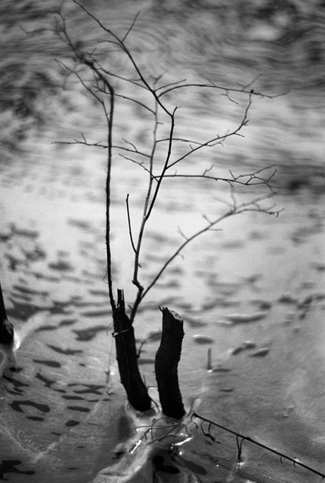 Focus on your growth. Growth isn't just for little kids, puppies and kittens. Psychologically and emotionally, I would propose that growth has three basic elements: maturity, confidence and self-esteem. These are different things, they are all closely related and they are all related to honesty. There's a severe shortage of these things in our society. They are equally meaningful, though I would say that of the three, the self-esteem crisis is one of the most serious issues facing our culture. Part of the problem is it's not easy to notice one's own lack of self-esteem. You may have to deduce it from your confidence and maturity levels (which are easier to see), or by noticing how you let others treat you. You can also see it in the value that you place upon yourself in your interactions with others. Once you notice your actual self-esteem level, it's easier to address in some constructive way. It's very unlikely to just "fix itself." It's something that you have to focus on.
Know what you don't know. If you are clueless, that will make this fact all the more challenging to ascertain. Figuring out how little you know is one of the most liberating experiences of life. Ignorance, which has as its root the word "ignore" — an intentional, even forceful act — is not an excuse for anything. Its vast popularity is no excuse, either. That is different from lack of knowledge. To address that, you have to figure out what you don't know. This takes special sensitivity, because you need to notice your voids of knowledge without judging yourself. When you know you don't know something, and you can admit that fact, then you can find out what you need to know. This is called intelligence. The more intelligent you are, the less prejudiced you will be. Prejudice is the result of not knowing when you don't know (whatever).
Learn to look after yourself. By this I mean acquiring basic life skills that are quickly being forgotten in our "service-oriented" society. Learn how to shop for food, how to prepare meals and how to establish and take care of your home. Learn how to wash your clothes and keep your house at least vaguely orderly. Learn how to take care of your body. Many men believe that it's a woman's role to do all of this for them. You're not learning this for their sake, however, you're learning it for your own sake. If you're terrible at cleaning or can't stand doing it, then learn to make enough money to hire a professional; that counts as self-care. Speaking of money, learn to organize yours, and to have a healthy relationship with it. Your money is your power. It's not your only power but it's one of the most important kinds. Know how much you have at all times, and look after it and measure every purchase on its investment value. In our society, functionality with money is one of the most essential ingredients in looking after yourself and one of the most obvious failings of people who might otherwise be successful and productive.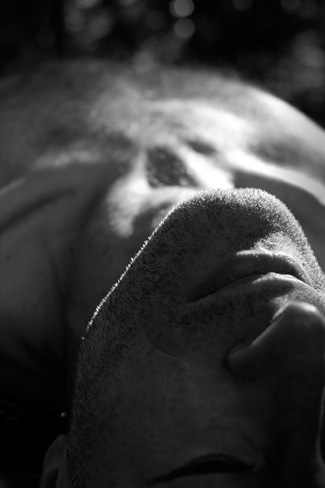 Focus and master your talents. Pursue what you are good at, what is useful and what gives you pleasure. Note that some skills are to some people less "fun" but are also essential to a good life. You might not like filing taxes, but if you're good at it you have a distinct advantage. Our society has gone through a profound deskilling in recent decades. Most of your friends will spend most of their free time entertaining themselves. Obviously some amusement is necessary. However, humans stop growing when they stop learning. I suggest you spend a significant portion of your time building your skills and accumulating knowledge, and putting them to use. This will make you a more well-rounded, self-reliant and overall useful and productive person.
Take care of your health. This is a key aspect of looking after yourself — indeed, the most important. All the things you know can hurt you actually do. If you work with chemicals, know what they are and what they do — don't believe any claims of innocence by your company or by your boss. If you smoke, you are contaminating every cell in your body with every single drag of every cigarette — smoking is that efficient. The cigarettes you smoke are also deadly to the people you come into contact with (second-hand smoke) and the people they come into contact with (third-hand smoke). To quit, you may need to figure out why you smoke in the first place. If you drink alcohol habitually, there's a reason for that too. You're literally consuming and expending the resources of your liver, of which you have but one. Note, if you want to preserve or improve your health, and have a good quality of life, you have to eat real food, which means knowing how to shop and prepare food. Additional note: I suggest you discover the extreme virtues of dental floss.
Beware of doctors and hospitals. The medical profession can do some excellent work and has made many strides in recent decades — and it also needs to be approached with extreme caution. Many people leave hospitals sicker than they went in. (I suggest you look up the word nosocomial.) On all medical matters affecting you or your loved ones, I suggest you get two opinions on things that seem minor and at least three on things that seem more important. Most significantly, use your intuition. Doctors will want to prescribe or inject you with drugs they may not have fully researched. (Please look up the word iatrogenic.) It is up to you to understand what is being put into your body. Don't be afraid to stop the show and seek additional information the moment you don't understand something. It's worth mentioning that there exist many forms of complimentary or alternative care, often disavowed by the medical profession for reasons of competition. A good homeopath can help you resolve an issue that most medical doctors cannot diagnose. However, you must do your homework choosing an approach and a practitioner.
Learn to take care of women's bodies. If you're a man who has physical relationships with women, it's essential that you actually understand something about what a female body is and why it needs special care. Women's bodies are resilient, amazingly strong and do all kinds of fun and biologically fantastic things that men's bodies don't do. They're also more sensitive and more challenging to maintain. Rise above any ignorance and squeamishness you may have, or any sense that the woman's body is some alien "other." Get yourself a copy of Our Bodies, Ourselves and read it carefully. Ask the women in your life about the special care that their particular bodies need. You would be amazed at the subtlety, the detail and most of all at how much you did not know before.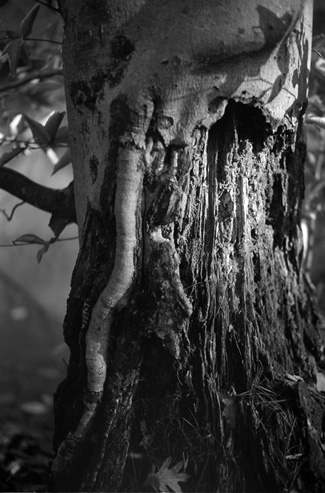 Learn to negotiate sexual consent. That means having an authentic conversation in a sober state about what both partners want and whether sex is appropriate for you both at that particular time. This includes being real about your sexual history. Sex is negotiated on a per-event basis, not as a standing contract — even with your fiancee or wife. We are rapidly heading back into the time when there is no such thing as clear yes or clear no, but you don't need to go there. There's a lot more sex available without the integrity of a clear yes or clear no, but I don't suggest it's the kind of sex you want, and you can get in serious trouble without clarity. I would propose that you want to relate to people who are excited about you, for whom yes is clear, honest and real. That puts a filter up — one made of respect and self-respect.
Keep it covered. Presume that all sex will include a condom, unless you specifically plan to create a child. You are responsible for the destiny of every single sperm cell your body produces. You are responsible for any pregnancy that you co-create. It does not matter if a woman says she is using birth control. Everyone needs to bring their own birth control to the table, and not put it off on anyone else. That means you, in the first instance. You are also responsible for any sexually transmitted infections that you pass along, or that you get. Condom negotiation with you should take a grand total of no seconds, though this is not the norm. Bring your own condoms and note that many women are sensitive to latex. Ask your partner about this. While you're keeping it covered, keep your private parts — all of them — clean. Good hygiene is essential to healthy, friendly sexual relationships.
If you're gay, accept that fact. If you're questioning, that's OK too. Despite all the positive PR about being gay in recent years, many gay men still pretend to be ungay. If you're biologically and emotionally attracted to men and are not so attracted to women (or not attracted at all), then you're probably gay. There's no point being in denial, even if you don't understand why you are gay.
Bisexuality is normal. Having attractions to and fantasies about both men and women is normal, in the statistical sense — it's part of the norm. Many people of both sexes experience this (far more than you might imagine), and it does not make you gay. Along the way you will meet women who have attractions to both men and women — I suggest you treat this with the utmost respect. It's not your sex toy, and if you're ever invited into the sanctum of female-female sex, consider yourself fortunate indeed.
Deal with your homophobia. Your homophobia is not about that other guy — it's about you. Usually homophobia has a power source, an engine of some kind running it. It's up to you to figure out what that is.
Deal with your jealousy. The partners in your life are going to have attractions to others and others are going to have attractions to them. You are going to have attractions to people other than your partner. Make room in your relationships for the simple truth of this fact. The first way to do this is for you to deal with your own jealousy, which is at its essence a control drama and death trip. Note, just because you address your jealousy does not mean that other people will address theirs. It's up to you to select enlightened partners who share your values.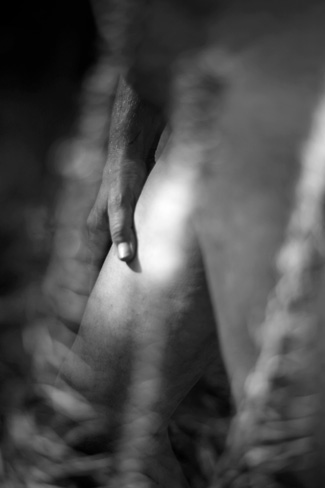 Your sexual desire is your property and your responsibility. It's not up to anyone else to provide you with sexual gratification. It's not the responsibility of women, no matter what anyone may say, think or put into a music video. Your most available consensual sexual outlet is masturbation. It's more than about getting off; masturbation is an expression of your relationship to yourself. If you treat it that way, all forms of sex will become more relational and more about communication.
Your partners are not your property. You are not theirs. There is much confusion about this. Our society's whole relationship model is based on the presumed ownership of other people, which is so prevalent as to be taken for granted. The concept is inherent in everything from marriage to rape. This is the source of so much misery it's impossible to measure. Both sexes are trained to do this to other people. The only solution is to be your own person and to treat others as their own person. This takes bravery, enlightenment and risking people thinking you're weird. In fact it may require some authentic stubbornness and a revolutionary spirit. So be it.
Learn to be friends with women. By that I mean learn to have friendships with women where you treat them as equals and feel respected as their equal. I don't mean 'just friends' mode; I mean friendship with a real commitment. This may necessitate keeping the sexual and romantic aspects of the relationship off to the side. I am not suggesting you deny your feelings but rather that you express them in a way appropriate for that particular situation. Friendship makes a solid foundation for other forms of relationship, and tends to be what endures the longest. Note that it's also taboo in many social circles. This is a good taboo to break.
Learn to be friends, not competitors, with other men. Despite the incorrect notion that all men always stick together, men are often viciously competitive with one another, to everyone's detriment. If you don't want to live that way, you'll need to choose male friends who don't take that approach. Cooperation gets more accomplished, and is the only thing that can build a sane and productive culture. Cooperation means getting beyond the idea that there are absolute winners and losers, not seeing your interests as separate from those of others and being a more generous person. You will feel better about yourself and about existence.
Love those who respect you. In the course of your life, you may fall in love with others who do not seem to love you back. You may put considerable energy into these seeming relationships. Unrequited love is a popular item on the menu of human diversions. This is worth looking at as early in life as possible. Who you love is your choice, and who loves you is their choice. I don't think it's possible to persuade someone to change their feelings. I suggest you cultivate a life policy of loving those who, at the very least, offer you respect, kindness and attention; and those who voluntarily offer you nourishment in some form. I have found that we tend to love who and what we take care of. This is a profound gift of human psychology, and I suggest you be open to it working in all directions.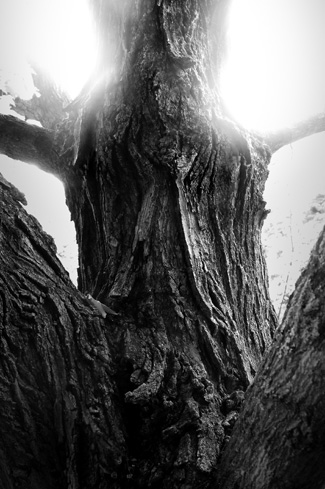 Go to therapy. Everyone in our society needs therapy. We all have childhood damage and neglect to work through, no matter how wonderful and attentive our parents were. Those injuries get in the way of happiness, success and intimacy. However, therapy is not just about dredging up the past or delving into one's unconscious motives. It's about learning to speak about one's reality and how to put one's experience up to a more objective mirror. Many men in particular feel, for some strange reason, that this is a sign of weakness, something I've never understood and which I suggest you not fall for. It's unhealthy to let things build up, and one potential reason we may see so much violence coming from men. The skills you learn from a good therapist will benefit you the rest of your life, and enhance your ability to help others in need.
Cultivate mentors. Therapy is a form of mentorship, though there are other kinds that are essential. Mentors are generally older people from whom you learn life skills, and learn about yourself. They are not ordinary friendships but rather associations with people you respect, and to whom you're willing to listen. They are relationships wherein you gain clarity and receive the gifts of someone's perspective and long experience. You get a chance to see how far you have to go, and you can get some reassurance that it's possible to actually make the journey. It's been said that a wise person is able to learn from the mistakes of others — another reason it helps to have mentors. Along these lines, I suggest that whenever possible, you hang out with some people you suspect or are certain are much smarter than you.
Your anger is your responsibility. Anger is a natural emotion, particularly in a world with many aggravating and frustrating factors. As a matter of discipline, you can remove as many of those factors as possible, along the way to actually dealing with your anger. If you're someone who sulks, you're probably angry at your mother. Remember that in our society, men are trained to be warriors, and often have all kinds of warriors as heroes. They have superpowers, kill people with impunity and are able to act out their drive for justice or revenge. You are human and that places certain limits on you, which can be frustrating. You'll need to create healthy means to personal justice and ways to channel your warrior energy.
You don't need a gun. Guns provide a false sense of security. They also cast an eclipse over every other common sense form of avoiding or dealing with danger, from street smarts to staying away from where you don't belong to learning martial arts. If you ever have to use your gun, your life will be changed irrevocably, and unlikely for the better. If you carry large amounts of cash or jewelry as part of your work, you can probably afford to hire a security detail.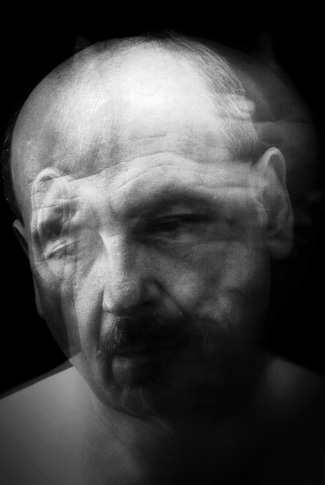 You are not your father. You don't need to live up to any of his supposed expectations, and even if you do, he may not acknowledge you. Your life is your life; you are you and not anyone else. If you want the potential for a solid relationship with your father, be your own person and meet him on level ground.
You must come up with your own answers. There are many in the business of dictating right or wrong, telling you who to hate, what is moral and what rights you're supposed to have. Whether it's some relative, FOX News, a politician or a preacher, you don't need anyone telling you what to think or do. You do need to decide what to think and do, and that will take some conscious reflection and exposing yourself to a wide diversity of viewpoints.
Don't let anyone cheat you out of your passion. There are plenty who would say that to do what you want is wrong, that your sexual desire is incorrect or evil, and that what you know in the depths of your heart somehow goes against nature. Ultimately you are the only one who can give up your passion, your awareness and your freedom to choose, and these things are your birthright.
You will not live forever. Get used to that fact. Make your days, your seasons and your years count. Notice the passage of time. There are some who say you're not really alive until you have a conscious relationship with death. This relationship will help you value your time more consciously, and calculate the risks you want to take.
I have three book suggestions. These are the three books that helped me understand being and becoming a man, and understand women, more than any others. They are: Iron John: A Book About Men by Robert Bly, The Second Sex by Simone de Beauvoir and Stiffed: The Betrayal of the American Man by Susan Faludi. They are all worth their weight in pure gold.
Lovingly,