If Your Birthday is Tuesday, Jan. 14
The Day of the Integrator | Order the 2020 Capricorn Astrology Studio | Pre-order the Aquarius Astrology Studio | All Other Signs
Your beliefs determine how much of your abilities you effectively utilize. Remember that. You have a vision for where you know your life must go. Cleave to the essence of that vision. Greet self-doubt with the calm assurance that you've got what it takes to realize your goals. Liberate vital forces you need to move forward by unpacking what feels like a conflict between fear and desire, or relationship tensions you're not fully acknowledging. You can accomplish a tremendous amount this year, but don't take on more than you can handle. Pace yourself, be good to your body, and proceed with measured intention.
— by Victoria Emory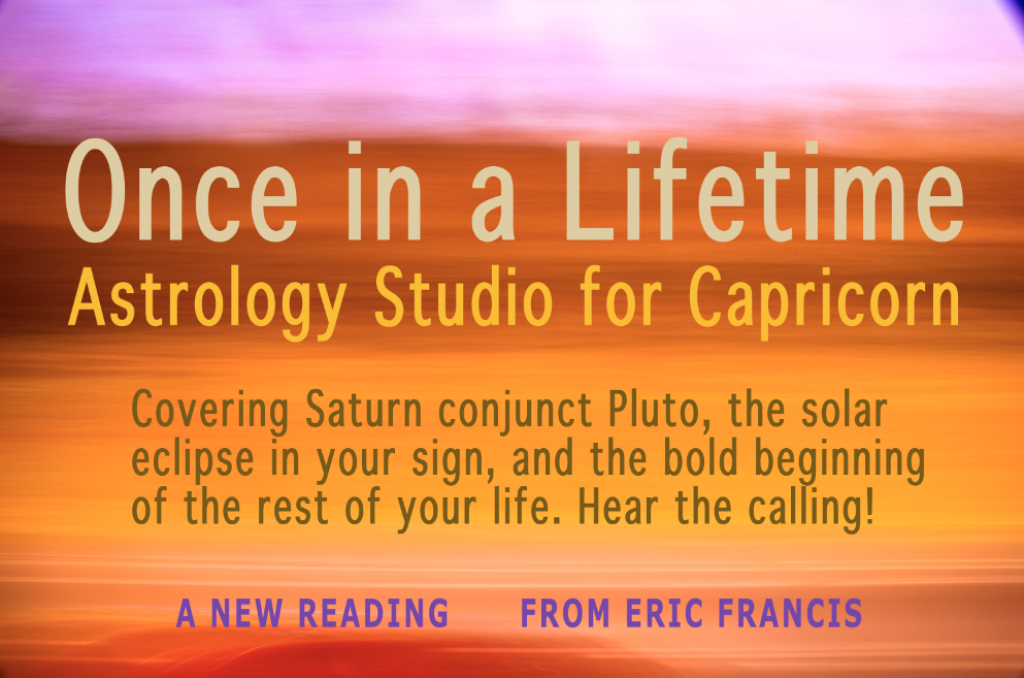 Written in the Planets for Tuesday, Jan. 14
Today's Virgo Moon is making a trine aspect to all the planets lined up in Capricorn, one by one. Virgo Moons tend to be analytical and great for organizational tasks. Meanwhile, the Capricorn planets — especially Saturn and Pluto, in their epic conjunction — speak of taking leadership in making some changes in your life.
You can use the Moon's harmony with the Capricorn planets to help with whatever important steps you're trying to make. But it will take some conscious, active choice on your part.
What details need some ironing out or rethinking? What steps in your plan can you begin sketching out, or even implementing? Chances are you'll derive some emotional satisfaction from working out a problem you've encountered (or from helping someone else in this regard). Untangling even the smallest snag still counts, particularly if it relates to some process of closure or review you're currently undertaking.
Note also that yesterday Venus — planet of love, relationships, emotions and the senses — entered Pisces, one of the most sensitive and compassionate signs. Connect directly with the people you care about — in person if you can, or at least by voice.
Your feelings of wellbeing are tied directly to your body's senses: to perceiving sound vibrations, scent, physical contact, taste — as well as to eye contact and facial expressions. These things are how we convey caring to each other, and know on a visceral, intuitive level that we are safe and loved. Digital media can only come so close.
— by Amanda Painter
Note: You can read more in-depth coverage by Eric on this astrology here and here.
Almanac: The Moon is in Virgo today, and enters Libra on Wednesday, Jan. 15, at 10:43 am EST.