If Your Birthday is Tuesday, Jan. 21
The Day of the Front Runner | Pre-order the Aquarius Astrology Studio | All Other Signs
As you develop, occasionally you find you've outgrown certain relationships (of any sort). This is usual: the connections we make generally serve a purpose of some kind. Letting them go helps clear the path for new people to enter our lives. Notice anyone seeming to cling to you for the sake of doing so; set firm boundaries consciously, and be courageous in keeping them. Take full control of where and how you expend your energy.
— By Amy Elliott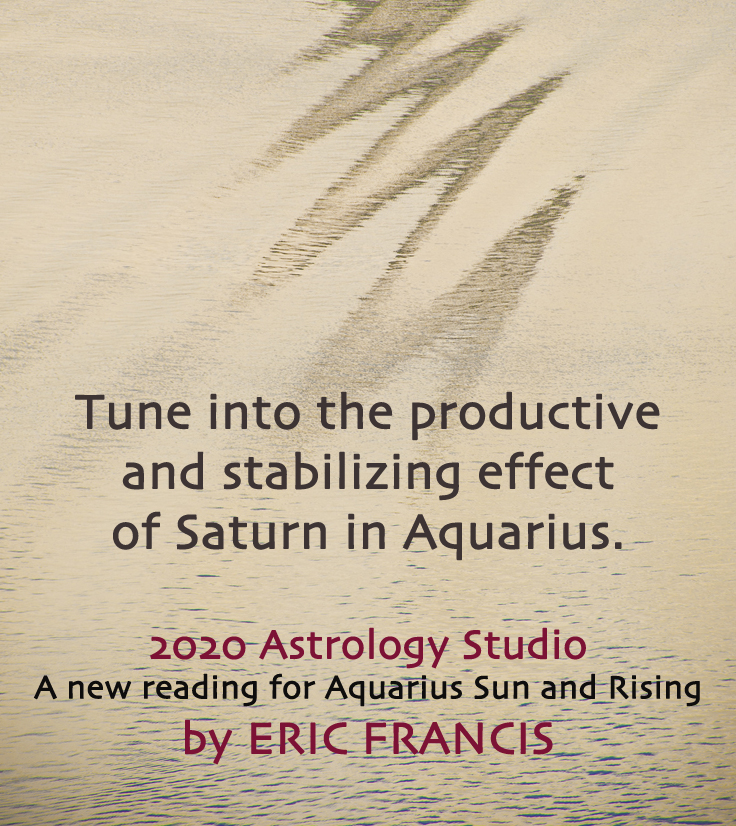 Written in the Planets for Tuesday, Jan. 21
Although the Moon is headed for Capricorn (and the still-significant cluster of objects there) late tonight, throughout today it cruises through late Sagittarius. Sagittarius Moons tend to be easygoing and optimistic, yet they also like their freedom.
It's that urge toward freedom that could come through either as empowering or as reactive today. The reactive piece is described by a conjunction between Venus and the centaur planet Nessus, exact today in Pisces.
Venus is the planet of relationships, receptivity, and senses. Nessus relates to patterns of boundary transgression, and to the opportunity (and ability) to stop such patterns. Pisces emphasizes the emotional, spiritual, energetic and karmic expression of these themes.
As Eric wrote Sunday evening, today's astrology translates to, "Be aware of the victim trip." In other words, be wary of taking on the victim mindset in ways that are disempowering. It's one thing to identify abuses for the purpose of stopping them and healing; it's another thing to invest all of your personal power into an identity as a victim.
A Sagittarius Moon can sometimes describe overcompensating in situations that threaten to impose unwanted limits. So that's one thing to watch for if you're feeling triggered. The Aquarius Sun offers some detachment to assist in getting perspective and sorting through your responses.
Even better, today the Moon aligns with the Galactic Core — the very center of our home galaxy. This is a reminder to listen for the quiet, inspiring voice of intuition. If you feel yourself getting called forward, rather than pulled into the past, that's the sensation to heed.
— by Amanda Painter
Almanac: The Moon begins in Sagittarius today (Tuesday, Jan. 21), and enters Capricorn at 11:59:51 pm EST (midnight).