If Your Birthday is Monday, Jan. 20
The Day of the Freewheeler | Pre-order the Aquarius Astrology Studio | All Other Signs
Your chart describes possible opportunities opening up in the social realm. Not so much the cool blue networks of the internet, but real meetings with flesh-and-blood humans. Venturing out into unusual or different places could result in you forming all sorts of new contacts, from business to the bedroom. Dare to explore, and to speak up. Have faith in your charm: it carries you further than you realize.
— by Amy Elliott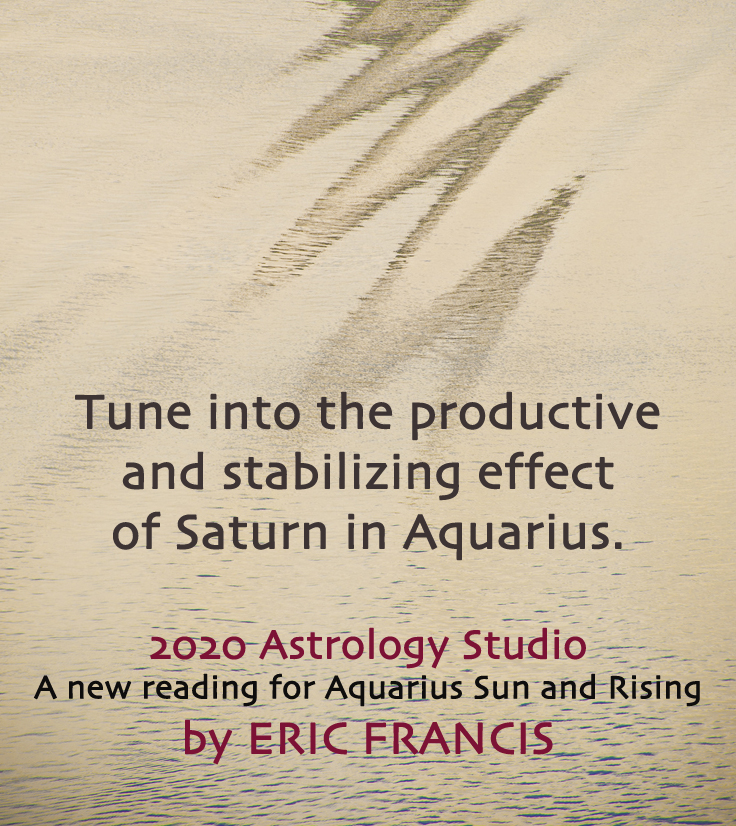 Written in the Planets for Monday, Jan. 20
Today the Sun leaves Capricorn and enters Aquarius at 9:55 am EST. This should increase the social vibe, as Aquarius represents groups — it also puts us in the middle of the season.
If you think of Capricorn as your grandparents' house filled with old knickknacks (and even older ways of relating to the world), Aquarius is like opening a window to let in some fresh (if brisk) air. It's easy to forget that Aquarius, represented by the water bearer, is an air sign and not a water sign.
Yet it is 'fixed' air. And in its two rulers — Saturn (traditional) and Uranus (modern) — we can get a sense of that paradox. Aquarius brings the eccentric idea and innovation, but also a tendency to crystalize it into a set pattern. Put another way, at its best Aquarius offers freedom mixed with self-control; or the breaking of old forms backed by the responsibility to guide new ones.
With the Sun square Uranus all week, surprise yourself. Do something a little extra interesting. Stay alert to the radical idea that feels oddly right.
Also note that today the Sagittarius Moon squares Venus and Nessus in Pisces. This translates to, "Be aware of the victim trip." Not everything is a transgression. You don't need to be a survivor of anything to be acceptable to others. Don't worry, you are not "over privileged." You probably work your ass off for the opportunities you have.
— by Eric Francis Coppolino and Amanda Painter
Almanac: The Moon is in Sagittarius today (Monday, Jan. 20), and enters Capricorn on Tuesday, Jan. 21, at 11:59:51 pm EST (midnight).