If Your Birthday is Wednesday, Jan. 1
The Day of the Emotional Organizer | Pre-order the 2020 Capricorn Astrology Studio | All Other Signs
Listen to your gut instincts, and follow through on emotional guidance you receive about how to negotiate challenges in the year ahead. Your birthday chart indicates opportunities to connect with supportive allies on a level of considerable emotional depth. But you must actively take advantage of those openings, rather than waiting for something to happen. Your perceptual and communicative faculties are key to moving forward on important long-term goals.
— by Victoria Emory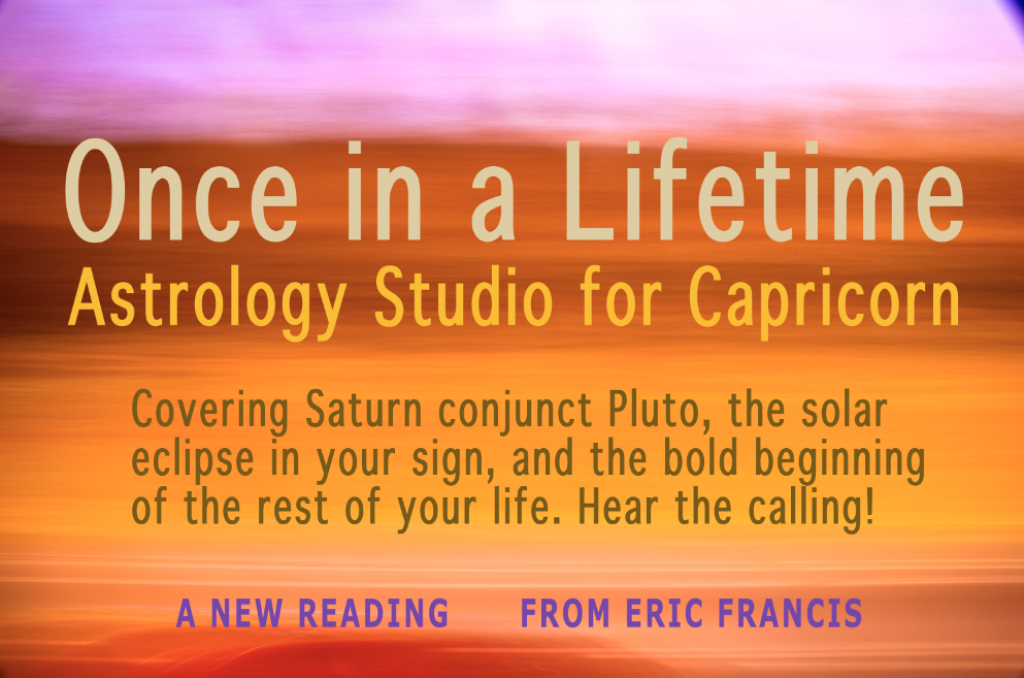 Written in the Planets for Wednesday, Jan. 1
Happy New Year! Welcome to 2020. Astrologically speaking, we've actually been in this territory for months: Saturn and Pluto have been moving into their world-defining Jan. 12 conjunction slowly, but with measurable effects. The current set of eclipses (the lunar eclipse of the pair is Jan. 10) is helping to focus the message so you can move energy in tangible ways.
Events this week seem to peak around midday (ET) on Thursday, with the Mercury-Jupiter conjunction. Mercury is the quicksilver planet of thought processes and communication; Jupiter is associated with optimism, broadening your viewpoint, and more literal kinds of expansion. They're meeting in somber Capricorn: the same sign that's hosting Saturn-Pluto's restructuring process.
We live with quite a bit of mystery at this time, and many large matters in a state of constant transience. Mercury-Jupiter is a revelation.
These two planets are marvelous energetic consorts because they connect all the mutable signs (Gemini, Virgo, Sagittarius and Pisces). Both have just made aspects to the whole centaur-and-Salacia scene in the early cardinal signs. Now they are going to have a conversation and if we're listening, we get to hear it.
After a relatively quiet day of the Moon in Pisces, Luna enters Aries overnight Wednesday to Thursday, and makes numerous aspects. This could be unsettling. Sort out what calls for immediate attention and what is about insecurity. Just because something kept you up at night does not mean it's really a problem.
Mercury and Jupiter meeting in busy Capricorn suggest many connections made; many discoveries. You might decide you really appreciate where you're at in life.
— by Eric Francis Coppolino and Amanda Painter
Almanac: The Moon is in Pisces and enters Aries today (Jan. 1) at 11:00 pm EST.