If Your Birthday is Wednesday, Jan. 29
The Day of the Compassionate Combatant | Order the Aquarius Astrology Studio | All Other Signs
With acute self-awareness, you can seize opportunities available this year to heal long-standing issues related to your past and family. Your perceptions are likely to be particularly subjective, however, and influenced by old emotional imprints. That's the challenge. Give yourself plenty of time to make decisions, including those related to financial security and future plans. Allegiance to your own unique individuality, liberated from imposed judgments, is woven into your DNA. This year, that involves bridging levels of awareness: making the unconscious conscious. Tune in and listen.
— by Victoria Emory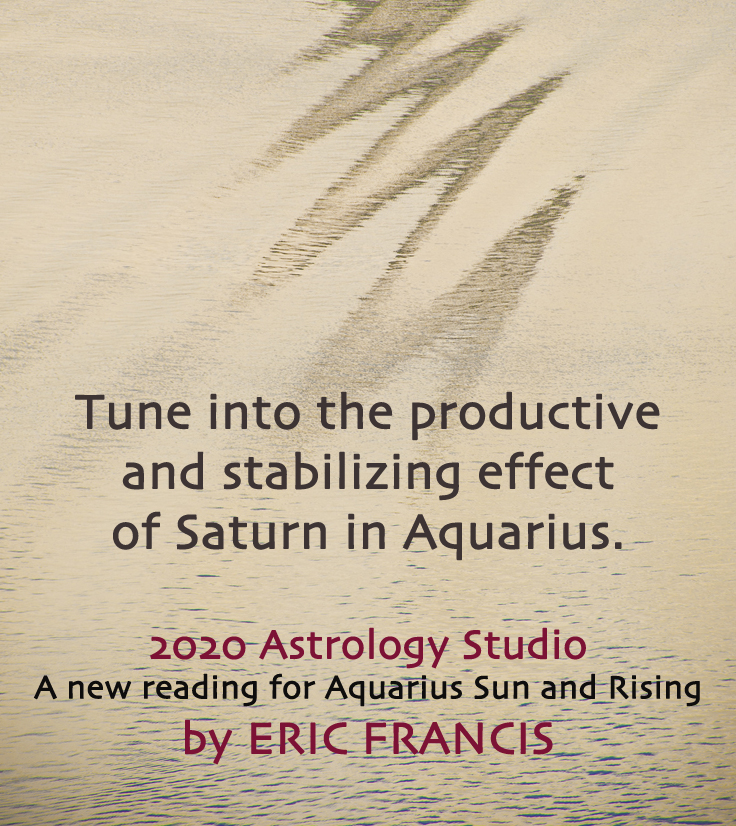 Written in the Planets for Wednesday, Jan. 29
When the Moon enters Aries today at 6:50 am EST, it amps up the overall emotional landscape. Aries is ruled by Mars, and Aries Moons are known for their impulsiveness.
Taking action is absolutely called for at times, whether to advance toward a goal or to resolve inner tension. When it comes to our hotter feelings (fury, frustration, lust, panic) it's often useful to impose a slight delay between the urge and its enactment.
Yesterday's square between Mars in Sagittarius and Neptune in Pisces still closely aligned and warrants respect. Honesty and self-destructive choices are key themes of this aspect; there is a bit of "anything goes" to it. It's rife with boundary questions (or issues).
In other words, with this pattern present, one might say, "I want this because" when that is just a rationalization. The Aries Moon amplifies not only the intensity of the "I want" impulse, but the likelihood of going after the thing or person in question without much thought of potential consequences.
With the Moon also making squares to objects in early Capricorn, questions of "family stuff" and responsibility come into play. There is the question of what you need to do to stand apart from your relations — as all of you, with no parts hidden or denied.
Choosing differently from your family can bring resolution and wholeness to your sense of self. Doing so from a place of high-emotion reactivity is often less productive. Chances are you can generate effective outcomes even with small moves today and tomorrow. A few deep breaths if you're feeling worked up could help you see your options and motivations more clearly.
— by Amanda Painter and Eric Francis Coppolino
Almanac: The Moon begins today in Pisces. It enters Aries today (Jan. 29), at 6:50 am EST.