If Your Birthday is Wednesday, Jan. 8
The Day of Substantiation | Pre-order the 2020 Capricorn Astrology Studio | All Other Signs
You're in the midst of one of the most powerful transformational periods of your life. To re-build essential foundations calls for a measured approach to time management, and that includes deliberate attention to healthy routines and self-care. One of your greatest tools this coming year is an enhanced ability to visualize. That's a standout feature in your birthday chart, and a decided asset. Understand this is a long-term project, and focus your imagination with intent on what you want to create.
— by Victoria Emory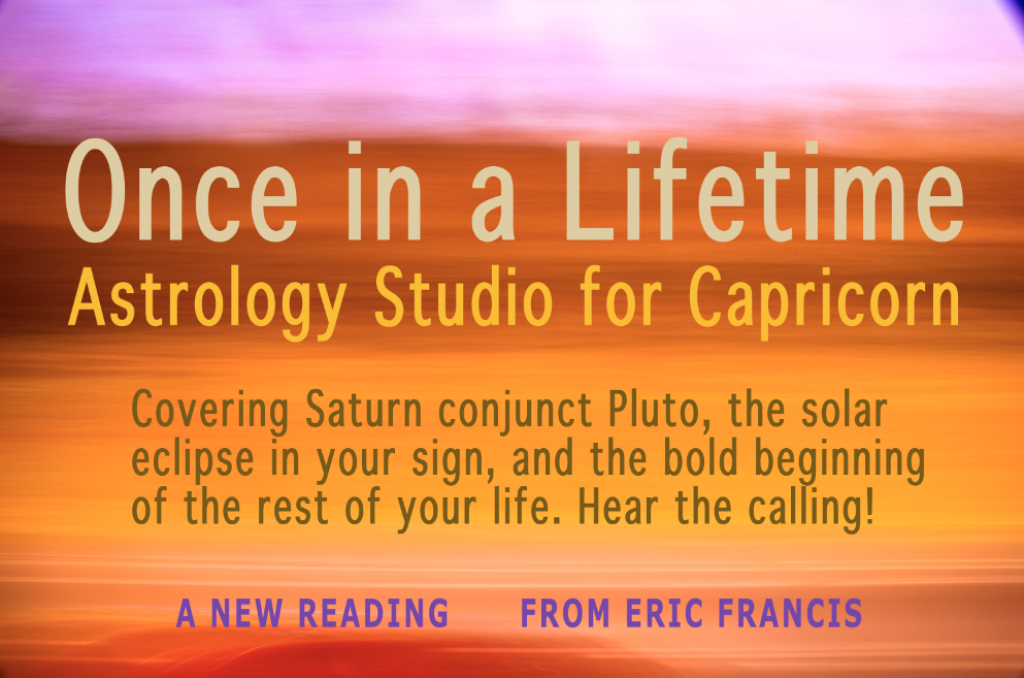 Written in the Planets for Wednesday, Jan. 8
We're in a moment of incredibly rich potential — and possible tension. Tomorrow the Moon enters the sign Cancer. From Cancer, it will oppose the Capricorn Sun on Friday (along with all the other planets in Cap), creating a Full Moon and lunar eclipse. Today, however, the Moon travels through the second half of Gemini.
Gemini is ruled by Mercury, the swift planet of the mind and communication. The Moon relates to emotions and the subconscious or inner life. So the Gemini Moon describes a mental and emotional state that could be at turns restless, breezy or communicative.
Seeing both sides of a story — and switching back and forth between them — is another possible manifestation of a Gemini Moon. Translation: one moment you could be feeling stressed or nervous or pessimistic; the next moment you might feel grounded and curious, or remember all your reasons to feel confident and have faith. And vice-versa.
So stay loose and non-judgmental about your trains of thought and emotional responses today. Between the Jan. 10 Cancer Full Moon and eclipse, and the Jan. 12 exact conjunction of Saturn and Pluto in Capricorn, we are in a rare astrological situation.
Take care of important business; but also take care of yourself, by doing what you love with those who matter to you. Both are ways to lay a solid foundation for the next 6-12 months, however it may actually unfurl.
— by Amanda Painter
Almanac: The Moon is in Gemini, and enters Cancer tomorrow (Thursday, Jan. 9) at 3:43 am EST.
The Penumbral Lunar Eclipse peaks on Friday, Jan. 10, at 2:10 pm EST.
The Cancer Full Moon is exact on Friday, Jan. 10, at 2:21 pm EST.