If Your Birthday is Thursday, Jan. 30
The Day of Take Charge | Order the Aquarius Astrology Studio | All Other Signs
Take advantage of openings for gut-level, emotionally meaningful communication with others this year. Likewise, if your goals include writing, get on it. Subjects that might otherwise feel too hot to handle may be successfully broached. Recognize your intense identification with your own point of view, however, and listen as much as you express. A look at desires, and what feels like a block to their fulfillment, is in order. If you've sacrificed a need for passion and joy out of some sense of duty, ask yourself why.
— by Victoria Emory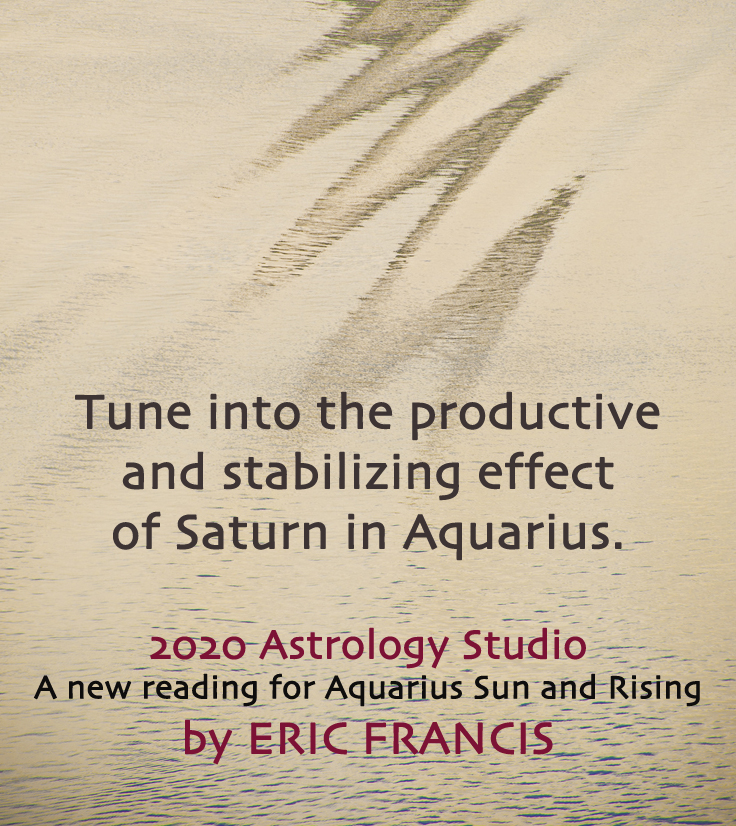 Written in the Planets for Thursday, Jan. 30
The Moon cruises through mid-Aries today, offering an energy boost for late-week projects — especially anything you need to start, rather than complete. Aries is a cardinal sign, which translates to taking initiative.
With the Moon squaring Jupiter, there's another layer of 'push' energy to help you get going. Squares usually indicate internal tension that drives us to take action to resolve it. Jupiter in the mix, however, describes optimism as part of the motivating force.
Granted, this is Jupiter in Capricorn, so these good feelings are less flamboyant and free ranging than they might be otherwise. There's a sensible side to this aspect; an awareness of personal responsibility that may help bring the typical impulsiveness of an Aries Moon into better alignment with your goals.
Quick actions with immediate results and physical activity are both excellent ways to channel today's energy. Though bear in mind that the Venus-Mars-Neptune configuration is still in effect. This describes some potential confusion, particularly around your more personal, emotional, or sexual motivations and desires.
Do you actually want what you want for the reasons you've told yourself? Just as importantly, are you willing to care about the answer?
— by Amanda Painter
Almanac:The Moon is currently in Aries. It enters Taurus on Friday, Jan. 31, at 7:28 pm EST.