If Your Birthday is Monday, Jan. 6
The Day of Substantiation | Pre-order the 2020 Capricorn Astrology Studio | All Other Signs
Your path of mastery this year involves finding creative satisfaction in a disciplined, methodical approach to restructuring elements of your life that are pressing for change. Your birthday chart indicates such an attitude is within your grasp. In fact, it's the key to working through whatever frustrating static is buzzing around your mind concerning resources, or relationship matters. Methodical implies a sustainable rhythm. Pace yourself, and listen to your body. Self-care and healthy routines are integral to your success.
— by Victoria Emory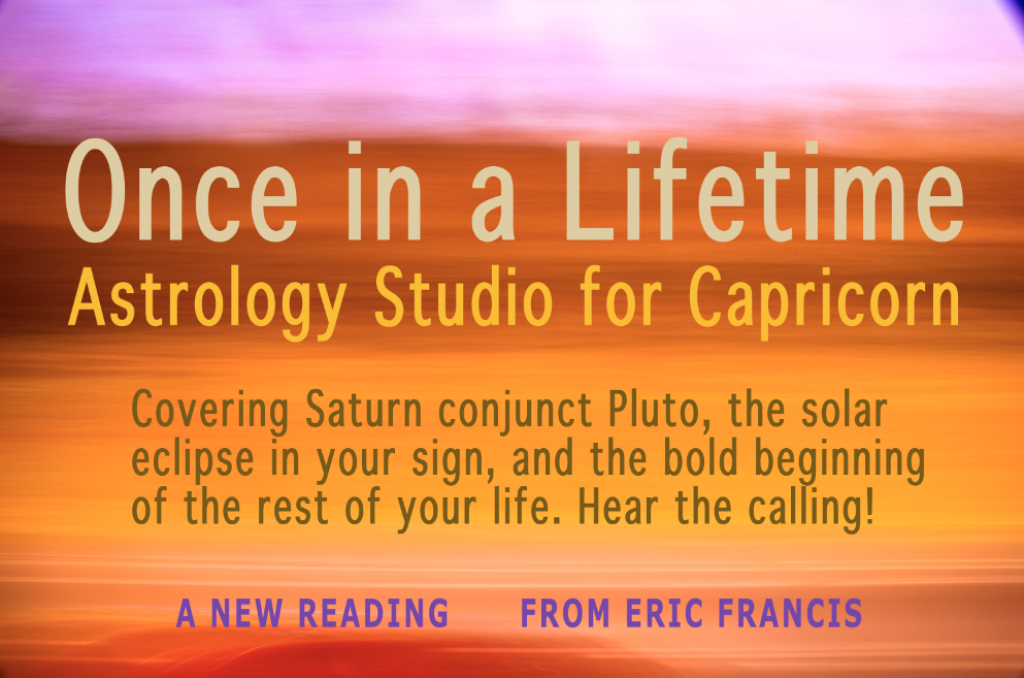 Written in the Planets for Monday, Jan. 6
We've arrived at The Big Week: this Friday, Jan. 10, is the Cancer Full Moon and lunar eclipse, opposite a boatload of Capricorn planets; then on Sunday, Jan. 12, Saturn and Pluto make their exact conjunction. Given that Capricorn is the focus right now, we have to do Capricorn and do it well.
That means knowing where your grounding is. You might not feel like you have any, but if so, then take your shoes off and feel the Earth.
Make contact with a few of the important people in your life. Take care of important business. Work for closure of pending matters in your life. This is not the time to begin things. It is time to work for completion and resolution.
Begin with what is most urgent. Negotiate timeframes and honor the passage of time. Honor limits. Honor your word: your promises and your truth.
You also need a vision. Start with what is possible for you. You are probably aware of something in your life that keeps coming back to you: some sense of who you are and what you want. I mean something scratching and itching at your soul; something you want to live for or that you absolutely must do.
Make contact with that and stay in contact with it. Though it seems like the times we are in are only destructive, there is tremendous opportunity for expression, expansion, and self-creation.
Part of what you must do is set the conditions in your environment to support your potential — particularly your human environment. As David Bowie said, "Small moves mean a lot." Especially right now.
— by Eric Francis Coppolino
Almanac: The Moon enters Gemini today (Monday, Jan. 6), at 9:11 pm EST.