If Your Birthday is Sunday, Jan. 26
The Day of Striking Deeds | Order the Aquarius Astrology Studio | All Other Signs
Prepare for some foundations you've laid in the past year to begin coming to fruition — potentially in a rather spectacular way. From time to time the barest of nudges can lead to rapid acceleration. Keeping up with the rate of change might not always be easy, though treating each new development as a fun adventure will help. Go with the flow, gather your chutzpah, and take some bold steps forward.
— By Amy Elliott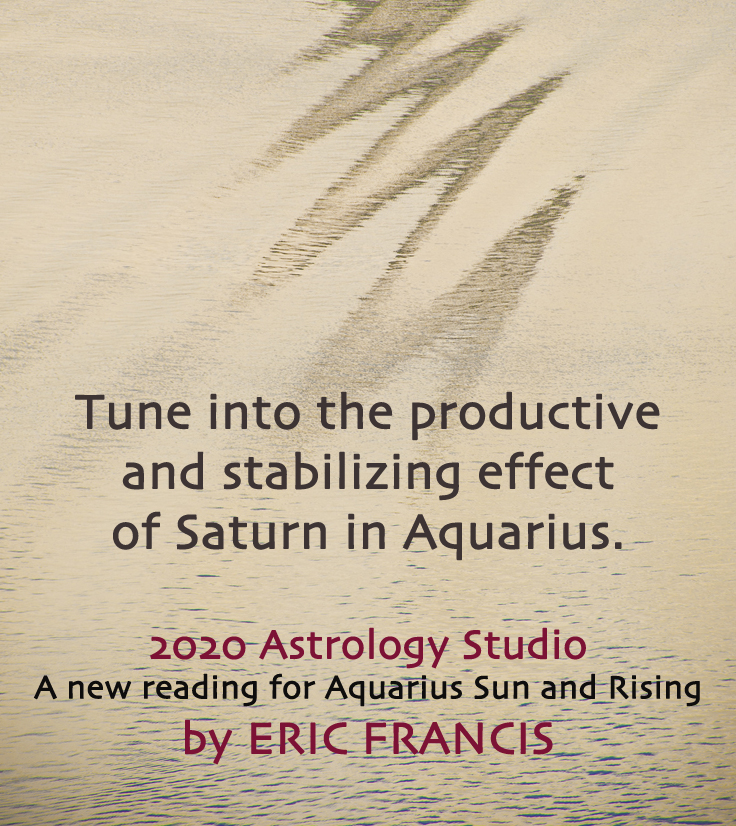 Written in the Planets for Sunday, Jan. 26, 2020
Today's aspect is Venus square Mars. This is one of the most misunderstood aspects in astrology, and also one of the most challenging on the emotional level. The crucial element is kindness.
That also may be one of the most difficult to muster up. Though if you cannot, you might not want to say or do much in the way of sexual activity if your situation is emotionally complicated.
The challenging element is Neptune, which is sitting right behind Venus, and which is taking a square from Mars. It would be a stretch to describe astrology more emotionally challenging, or potentially representative of a honey trap.
So make your decisions count, and make them deliberately. However, I strongly suggest delaying important choices and actions at least for a few days, until you can peel back a few layers of what is happening. You need to figure out how you feel, and then maybe how other people feel — and you're likely to confuse the two.
Therefore, listen to yourself. Don't assume you know everything you think you know. I am not encouraging insecurity so much as curiosity, and the willingness to challenge your own opinions. That can take courage, and it can also save you a heck of a lot of trouble.
— by Eric Francis Coppolino
Almanac: The Moon begins the day in Aquarius. It enters Pisces today (Sunday, Jan. 26) at 6:44 pm EST.