If Your Birthday is Thursday, Jan. 2
The Day of Self-Requirement | Pre-order the 2020 Capricorn Astrology Studio | All Other Signs
Your ability to see the big picture, as well as essential details along the way, is your greatest asset in the year ahead. Build on the positive potential you perceive, and feed the desire to expand your mind. The world is your classroom, but if you've wanted to enroll in a formal educational program, now's the time. Likewise, if writing projects are on your agenda, commit to moving those goals forward in earnest. Express yourself! Connections this year go forth on a fortunate ray.
— by Victoria Emory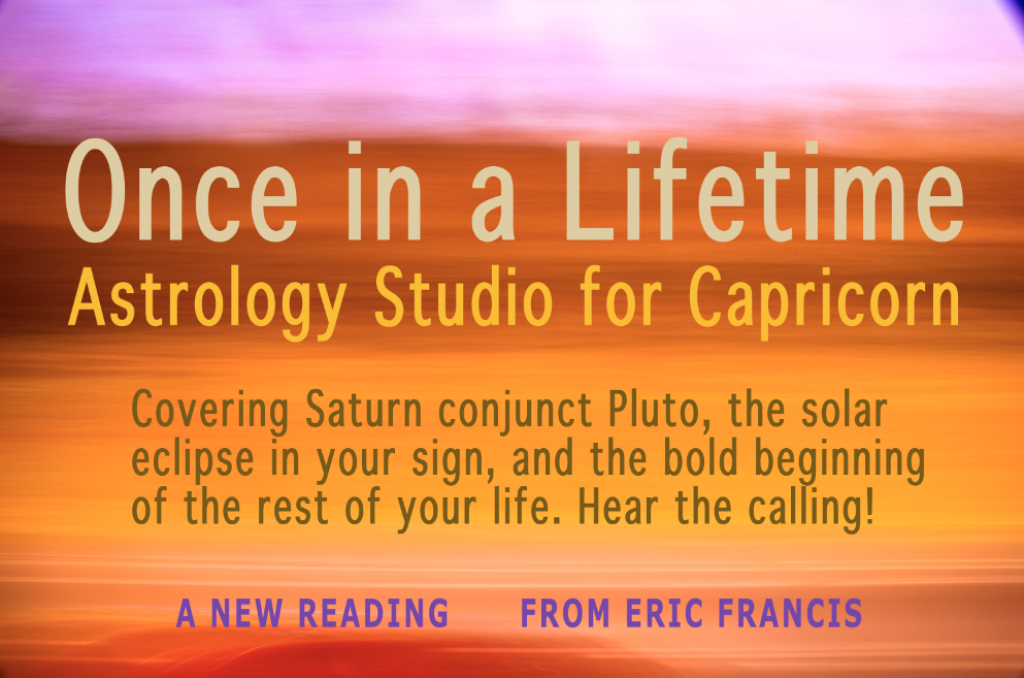 Written in the Planets for Thursday, Jan. 2
Overnight tonight into Friday is the first quarter Moon: the halfway point between last week's solar eclipse (with the Capricorn New Moon) and next week's partial lunar eclipse (with the Cancer Full Moon). That occurs on Jan. 10. We're now midway through a two-week span that can feel pressurized or sped-up, but is an excellent phase for setting new patterns.
Where are you in your process of assessing what you are moving on from, and clarifying what you are moving towards? The Jan. 12 Saturn-Pluto conjunction occurring so quickly on the heels of the lunar eclipse is serving as a major signpost. Notice if you're in a position to resolve material that's several years old.
Thankfully, today's conjunction of Mercury and Jupiter in Capricorn is offering you a boost. It combines the diligence of Mercury in Cap with the expansiveness and philosophical nature of Jupiter. Capricorn tends to be an ambitious sign; Mercury-Jupiter lends a sense of abundance, generosity, understanding and — perhaps most importantly — curiosity.
Mercury-Jupiter suggests the broadness of mind to see existing patterns and the foresight to plan beyond them. Yet there's still an element of mystery here — as there always is in the early steps of a new phase of the journey. Simply staying open to perceive what gets revealed today (and in the coming weeks) could make all the difference in the world.
Look where you want to be, and listen carefully for what Mercury and Jupiter have to say. Big astrology offers the possibility of major decisions and turning points.
Almanac: The Moon is in Aries, and enters Taurus on Saturday, Jan. 4, at 11:15 am EST.
The first quarter Moon (Moon square the Sun) is on Thursday, Jan. 2, at 11:45 pm EST.