If Your Birthday is Monday, Feb. 24 | The Day of Sacrifice
Pre-order the 2020 Pisces Astrology Studio | All Other Signs
Take the time to dream, play and open to your muse. You will need to lighten your load in life in order to do this. Plenty that you're obsessed with accomplishing is simply not necessary. Success for you this year is more a matter of what you don't do rather than what you aspire to. When you find yourself dedicating time and effort to something, check carefully whether it's the best use of your energy. From there, you will see your best options much more clearly.
— by Victoria Emory and Eric Francis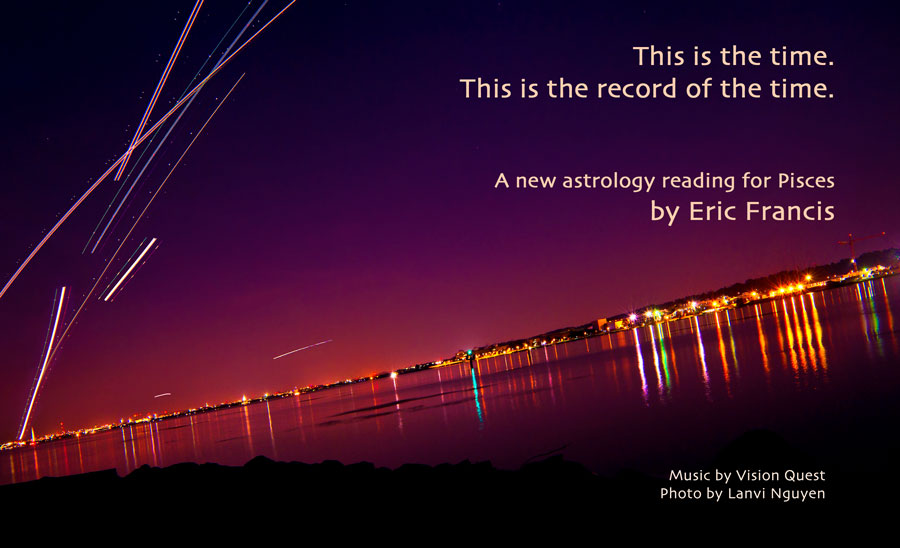 Astrology Studio for Pisces | A New Reading by Eric Francis
This is a momentous time in collective history, and a turning point in your life. As the year develops, most of the movement — including Pisces' ruling planet Jupiter, and the Jupiter-Saturn conjunction — will be pointing into Aquarius, the most sensitive and innermost angle of your chart. I will also cover the retrogrades of Venus and Mars, and the forthcoming Jupiter-Pluto conjunction in your friendship sign Capricorn. Mostly, I will help you orient on your profound journey, and offer guidance how to harmonize with the world at this unusual time. Pre-order this reading here.

Written in the Planets for Feb. 24, 2020
There is energy in the sky right now, and the leverage to get things done. All day tonight and into Tuesday, the Pisces Sun forms a strong, helpful link to Mars in Capricorn.
This is creativity (Pisces) combined with practical thinking (Mars in Capricorn). For once the two work together, so take advantage of these conditions. Get busy and tackle important tasks one at a time.
Mars is encouraging you to use what you know. Remember what works and what does not work. Count on your own experience as a guide. You should not have to put too much effort into solving any problems. Relax and let your mind do the labor.
Despite Mercury retrograde — which is now at its peak, and therefore a little less annoying — the planets are in many ways describing cooperation, leverage, and the potential for clear thinking. Still, Mercury reminds you to leave yourself extra time and extra budget.
— by Eric Francis
Subscribe to our Core Community for more in-depth analysis by Eric, plus your weekly horoscopes and more. Here's an option for one year, and another for a monthly recurring membership.
Audio introduction to the RESPECT series of readings | LEARN MORE — PURCHASE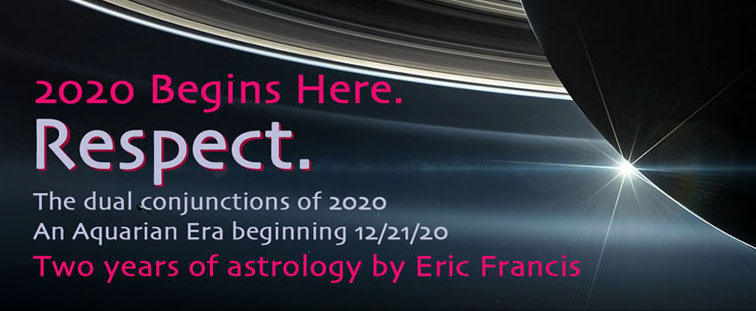 Almanac: The Sun forms a sextile to Mars tonight at 9:06 pm EST.
Mercury's interior conjunction with the Sun takes place Tuesday, Feb. 25, at 8:45 pm EST.