If Your Birthday is Thursday, Feb. 6
The Day of Popularity Order the Aquarius Astrology Studio | All Other Signs
Patterns in your birthday chart emphasize matters related to healing, nurturance, service and wisdom. The more you manage to genuinely put your own health first, the more you'll access the positive potential available to you in the coming year. Observe any tendency toward martyrdom that may arise, and the emotional repression that accompanies it. Put the oxygen mask on yourself first, before assisting others. You're poised for self-discoveries through such an approach that will, in turn, enhance your role as a teacher in the tribe.
— by Victoria Emory
Written in the Planets for Thursday, Feb. 6
We're still in potentially sensitive territory today, which can have its benefits as well as its challenges. The Moon is making its way through the middle degrees of Cancer, on its way to Sunday's Full Moon.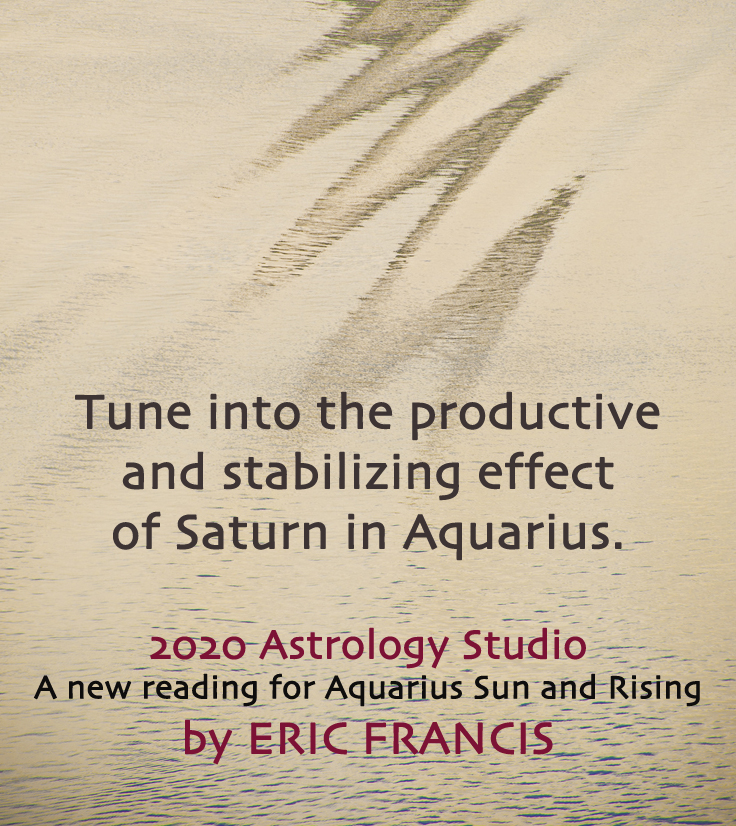 As it does so, it makes an opposition to Jupiter in Capricorn. Jupiter is a little constrained in Capricorn, yet the opposition from the Moon still suggests an overall tone of benevolence. Jupiter in Cap can also signify ambition — though the Moon's opposition describes a mood of questioning those goals and their spiritual foundations.
The Cancer Moon also trines Neptune in Pisces — pretty watery and permeable. Think subconscious fantasies floating to the surface, where you can make art with them (or simply enjoy them). If you tend to be very sensitive to others' moods, choose carefully who you spend time with today, since you may be more absorptive than usual.
Despite the social energy of the Aquarius Sun and a couple other planets, the Cancer Moon tends to favor domestic pursuits. That can certainly include cooking for people in your home, but could just as easily mean a marathon cleaning session or any form of 'mothering' your friends.
The main idea is to keep moving through the day's cycles. If things get a little prickly, see if small, ongoing adjustments help.
— by Amanda Painter
Almanac: The Moon is in Cancer. It enters Leo on Friday, Feb. 7, at 5:45 pm EST.
Venus enters Aries on Friday, Feb. 7, at 3:02 pm EST.