If Your Birthday is Thursday, Jan. 16
The Day of Fulfillment | Order the 2020 Capricorn Astrology Studio | Pre-order the Aquarius Astrology Studio | All Other Signs
Epic changes you've been dealing with, or need to, call for honest assessment of how you choose to show up in the world. Attention to career-related issues, and how to navigate options or priorities, is a signature theme this year. Ultimately, this comes down to a question of values. Responsibility about material resources is woven into your DNA, and finances factor in to necessary professional decisions, no doubt. When approached with maturity, this stage of your transformation has immense creative potential. Pace yourself, and formulate strategies with that in mind.
— by Victoria Emory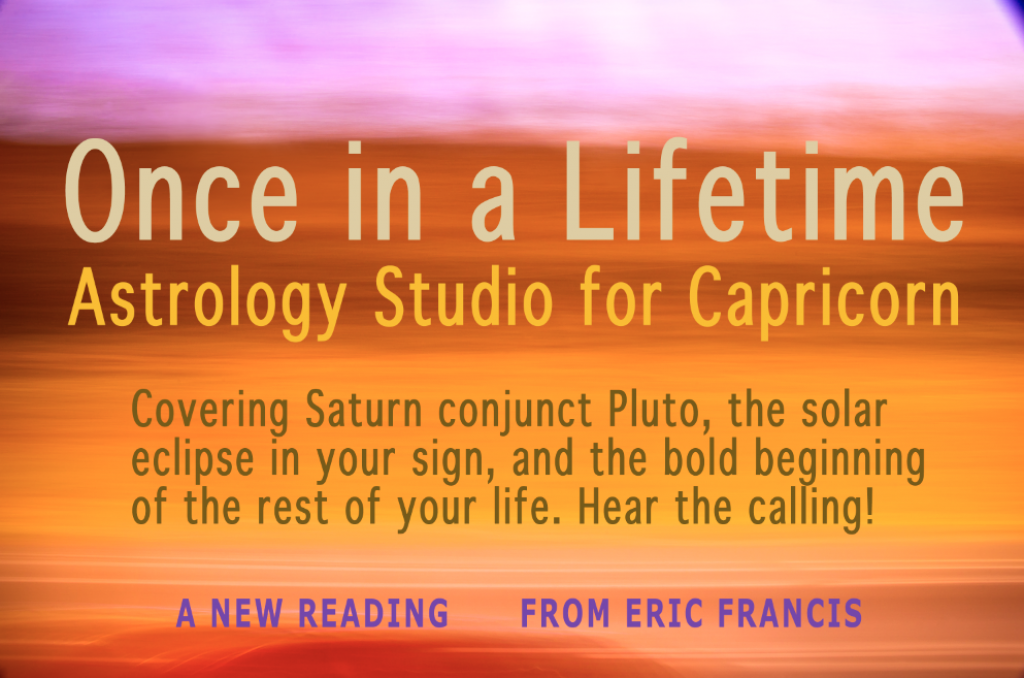 Written in the Planets for Thursday, Jan. 16
Mercury leaves the Capricorn herd today and enters Aquarius. As you may know, Mercury rules thought processes and communication; Aquarius is the sign of groups, but can also have an individualistic flair.
So what distinguishes herd mentality from having a functional group? Answer: everybody thinking for themselves, and not being too afraid to go out on a limb when offering their ideas.
Such is rare these days, though Mercury in Aquarius should help in this regard. It brings some electricity to our Capricorn-dominated sky (Saturn is the traditional ruler of both Capricorn and Aquarius, but Uranus is widely considered the modern co-ruler of Aquarius). Mercury here can indicate stubborn thinking, but also describes resourceful inventiveness.
Are you working on implementing a major turning point or trajectory shift in your life, specifically of the kind the Saturn-Pluto conjunction describes? Mercury in Aquarius suggests you may be able to approach it from a new angle now.
As Mercury moves into its square with Uranus in Taurus (exact Saturday), you can expect the tempo of your ideas to accelerate. Don't worry if your plans for the end of the week don't pan out. Let yourself get inspired to try something new instead.
— by Amanda Painter
Note: You can read more in-depth coverage by Eric on the Saturn-Pluto astrology here and here.
Almanac: The Moon is in Libra, and enters Scorpio on Friday, Jan. 17, at 1:20 pm EST.
Mercury enters Aquarius today (Thursday, Jan. 16) at 1:31 pm EST.