If Your Birthday is Monday, Feb. 3
The Day of Exacting Realism | Order the Aquarius Astrology Studio | All Other Signs
Increased focus on financial planning stands out as a signature in your birthday chart. To map the most fulfilling route from where you are to where you want to go, assess conditions with as much clarity and foresight as possible. Innovative changes you have in mind, perhaps related to your home or domestic situation, may require several drafts before you're able to seal the deal. So think long-term, allow room for adjustment and take your time. Approach negotiations with open eyes as well as an open heart.
— by Victoria Emory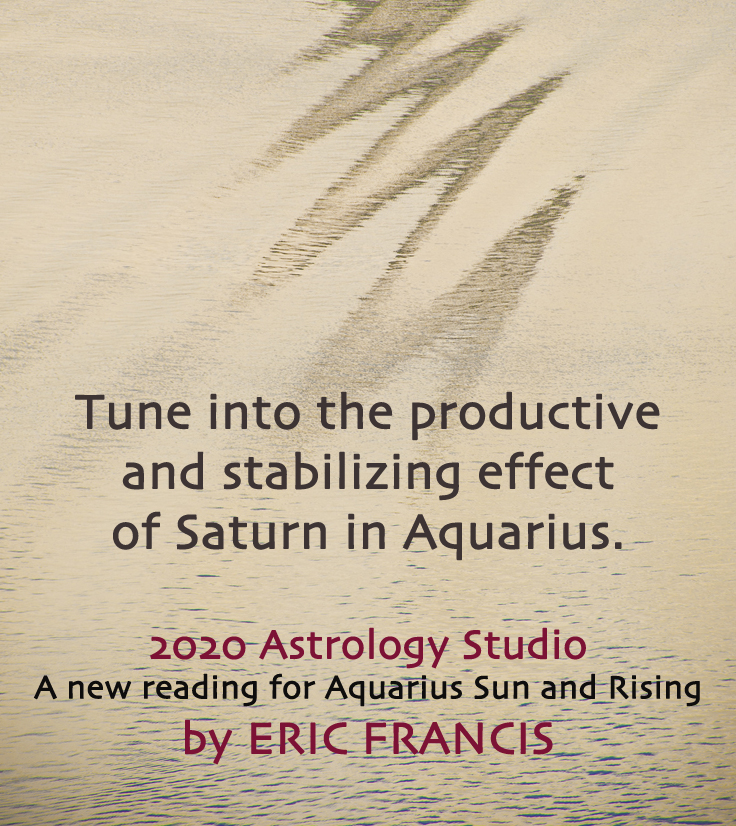 Written in the Planets for Monday, Feb. 3
Less than ten minutes after the Moon enters Gemini this morning, Mercury enters Pisces. This sets up an interesting game of switcheroo for your mind and emotions to start the workweek off.
The Moon represents feelings and the unconscious. But Gemini is a mentally oriented sign, ruled by Mercury. Mercury represents the intellect and communication. Pisces, however, is an emotionally sensitive, impressionistic, intuitive sign.
So this describes an unusual blending. You might find your thoughts produce strong (yet not entirely conscious) reactions within you. You may be inclined to communicate your feelings in surprisingly detached, intellectual terms. Yet there's still an image of inner tension here.
See if you can track which way the process flows in any given interaction. Note that as uncomfortable as it can be to express tension, particularly over interpersonal problems, this is actually the mechanism by which we make the space for necessary adjustments. It's all in how you do it.
We still have Capricorn planets offering some grounding, structure, and a more conservative approach to things. The Sun and Ceres in Aquarius describe both an ability to stay a little detached (rather than over-emoting), and an emphasis on friendliness.
We're also at Imbolc — the ancient cross-quarter day when the Sun arrives in the middle of Aquarius, and therefore the middle of the season. Technically it's exact tomorrow, but we're in its belly now. You may read more about it here. Can you see the signals of the season's turning point?
— by Amanda Painter
Almanac: The Moon begins in Taurus, then enters Gemini today (Monday, Feb. 3) at 6:29 am EST.
Mercury ingresses Pisces today (Monday, Feb. 3) at 6:37 am EST.