If Your Birthday is Saturday, Jan. 25
The Day of Destiny | Order the Aquarius Astrology Studio | All Other Signs
It would seem this is an optimal moment to get the next phase of your life underway. In order to do so, you may need to review some of the beliefs you have been holding onto, and potentially visit unfamiliar spaces. Treat any discomfort you may feel as a reminder to stay awake. Possibly it's a sign that you're making necessary changes in preparation for getting closer to your goals. Flirt with the dissonance, play with it and make it yours.
— By Amy Elliott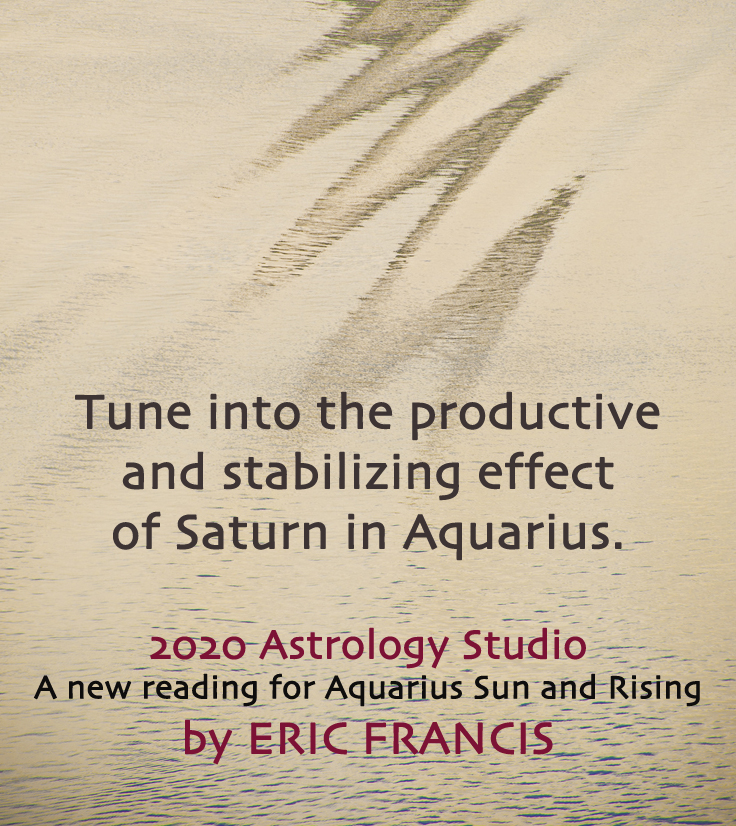 Written in the Planets for Saturday, Jan. 25, 2020
Yesterday's New Moon is a reminder that if you're in "new beginnings" territory, take things one step at a time. That means don't rush, and pay attention both to how you feel, and to your surroundings.
We are in a "reality check" zone. With Venus conjunct Neptune, and Mars square both Venus and Neptune, there's lots of room for confusion and miscommunication. This is one of those situations where the truth will come out in layers, if it comes out at all. I suggest taking the layered approach.
You cannot control other people, though you can observe what they do. You can notice how they react under stress. And you can observe yourself, and get a feeling for how you are handling whatever pressure you may be under. The one thing you don't want to do is commit to anything before you're ready — and you may not notice that fact.
The Moon remains in easygoing Aquarius, granting more objectivity than you may be used to. Take your space, take your time, and please don't mix mind-altering substances and important decisions. Remember that sex can have consequences, so pay attention to that potential. Take care, and if you choose to dive into an encounter, be kind.
— by Eric Francis Coppolino
Almanac: The Moon is in Aquarius today. It enters Pisces on Sunday, Jan. 26, at 6:44 pm EST.