Click the Monthly Editions tab above to read your March monthly horoscope by Eric, along with an article on current astrology.
If Your Birthday is Tuesday, March 3 | The Day of Design
Get instant access to the 2020 Pisces Astrology Studio | All Other Signs
Being truthful presents challenges for many people, and you must rise to them. You must be honest with yourself, which includes presenting your truth to the people around you. If this makes you nervous, ask yourself why. Gradually, you must take down the various veils that conceal who you are, from yourself and from others. It is not actually possible to live in a bubble. If you think you do, burst it and set yourself free.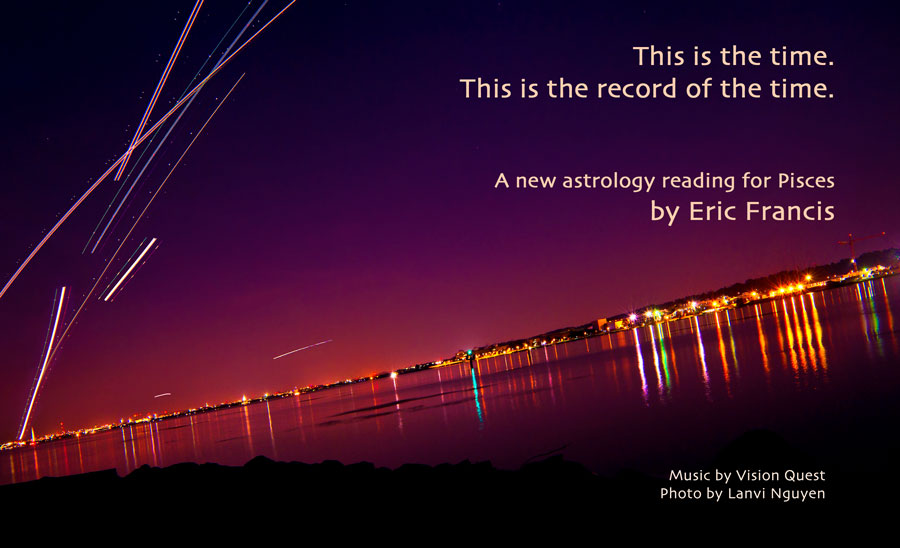 Astrology Studio for Pisces | A New Reading by Eric Francis
This is a momentous time in collective history, and a turning point in your life. As the year develops, most of the movement — including Pisces' ruling planet Jupiter, and the Jupiter-Saturn conjunction — will be pointing into Aquarius, the most sensitive and innermost angle of your chart. I also cover the retrogrades of Venus and Mars, and the forthcoming Jupiter-Pluto conjunction in your friendship sign Capricorn. Mostly, I help you orient on your profound journey, and offer guidance how to harmonize with the world at this unusual time. Get instant access to this reading.
Read our recent letter about becoming a Planet Waves member.
Audio introduction to the RESPECT series of readings | LEARN MORE — PURCHASE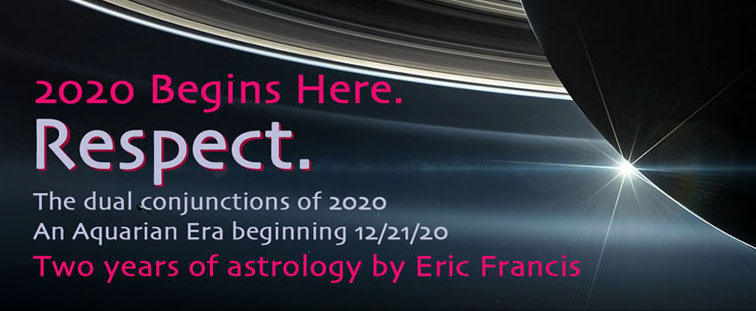 Almanac: The Moon enters Cancer tonight at 11:25 pm EST.
Venus squares Saturn today at 11:44 am EST.
Retrograde Mercury enters Aquarius tomorrow, March 4, at 6:07 am EST, prior to its station direct on Monday, March 9.