If Your Birthday is Thursday, Jan. 23
The Day of Character | Pre-order the Aquarius Astrology Studio | All Other Signs
Your birthday takes place on a busy day, astrologically speaking. Several threads in your life that appeared to be separate are suddenly showing themselves to be part of a larger pattern. This is likely to herald a new sense of purpose forming, though be patient and allow the theme to develop at its own pace. Meanwhile, for the time being focus on tying up any loose ends. You're going to need the extra room in your diary.
— By Amy Elliott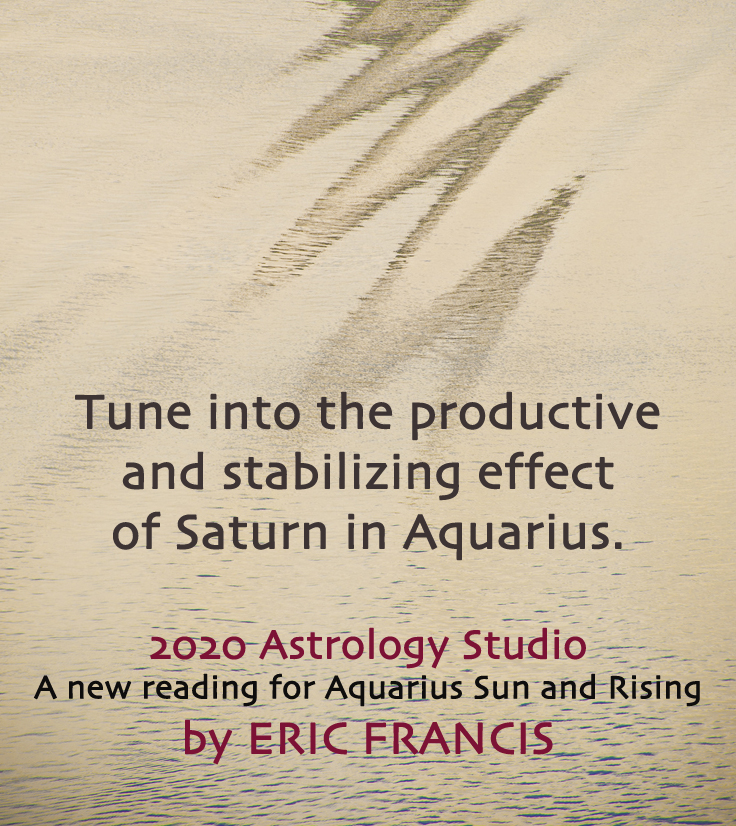 Written in the Planets for Thursday, Jan. 23
As the Moon approaches its New phase in Aquarius on Friday, it first makes conjunctions to Saturn and Pluto in Capricorn today. Capricorn represents family, government and other social structures. Watch for family dynamics in situations such as work, and what they tell you about your process of individuation.
Saturn and Pluto relate to authority, power and growth. In a conjunction, they describe deep changes that have been long in the making.
The Moon moving through this territory emphasizes how you're feeling about these changes. With the Moon waning, energy may be low. Yet it's also a natural time to bring something to a point of closure.
Moon-Pluto can come through as loneliness. There's also the potential for power struggles, especially if you're feeling at the mercy of what's going on rather than being the agent of change. Investigating your emotional responses can show you where you've given away power — and how you can step back into your strength, with compassion and without pushing.
With the Aquarius Sun exactly square Uranus in Taurus, chances are good there have been some unexpected events this week. That's likely to continue today.
Yet you can harness your own restless spirit to step out of your usual routines. The more consciously and considerately you do so, the more likely it is you'll reap constructive results — and feel empowered in the process.
— by Amanda Painter and Josh Halinen
Almanac: The Moon is in Capricorn. It enters Aquarius on Friday, Jan. 24, at 8:20 am EST.
The Aquarius New Moon is Friday, Jan. 24, at 4:42 pm EST.