If Your Birthday is Wednesday, Feb. 26 | The Day of Arousal
Pre-order the 2020 Pisces Astrology Studio | All Other Signs
Make a concentrated effort to understand your motives, at all times. What is pushing you forward? What is influencing you to make the choices you make? Assuming that you have good intentions is not enough. Something is driving you and you want to know what it is. Be especially conscious within your romantic partnerships and any sexual encounters. Listen to the words you say, and evaluate them carefully.
— by Victoria Emory and Eric Francis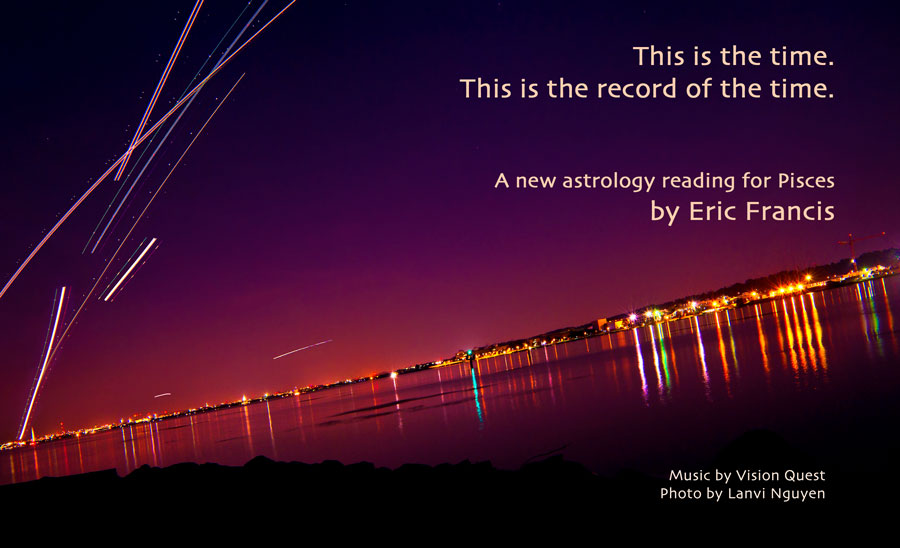 Astrology Studio for Pisces | A New Reading by Eric Francis
Written in the Planets for Feb. 26, 2020
The big picture of the sky right now consists of many planets in Aries and Capricorn. Those two energetic ("cardinal") signs form a square. Between and among them, the many planets involved form many square aspects, which are 90-degree meetings.
That is high-tension. The world is held together by 90-degree aspects: buildings, your phone, the table, the chair you're sitting in, the car or bus you ride in.
When they happen in astrology, the result is inner tension. There is often the feeling of, "should I do THAT very important thing that has to happen now, or THAT very important thing that has to happen now?" The result may be not doing anything, of feeling like any choice you make will not get a result.
The Moon, which amplifies sensitivity, passes through this aspect pattern today, so there may be some emotional churning and a sense of pressure. The thing to do under the influence of all these squares is to set your priorities.
Ask yourself a few questions:
— What absolutely must happen next, or very soon? (Verify if your answer is correct; it may not be). Be flexible and make adjustments as necessary, avoid attaching yourself to a concept.
— What challenging or complex task has to happen at some point soon that is going to require preparation? Get that going in advance.
— What do I think I must do that does not need to happen? What can safely be stashed to the near future, or delegated?
Then make some decisions.
Just getting yourself organized in this minimal way can give you a greater sense of control and help ease your panic.
— by Eric Francis
Read our recent letter about becoming a Planet Waves member.
Audio introduction to the RESPECT series of readings | LEARN MORE — PURCHASE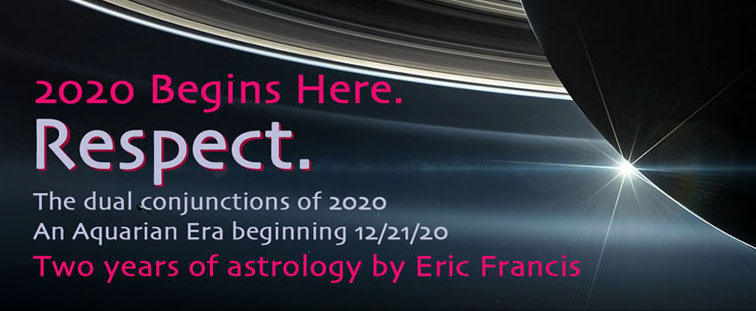 Almanac: The Moon is in Aries, and enters Taurus on Feb. 28 at 2:30 am EST.
The Moon reaches Waxing Crescent phase tomorrow, Feb. 27, at 1:37 pm EST.