Dear Friend and Reader:
The long-anticipated winter solstice of 2012 is now just weeks away. I may be one of the few people who has been considering the 2012 issue for 25 years who did not make a religion out of this event, which marks the end of the 13th baktun of the Mayan long count. I have a prediction for you: the world will not end.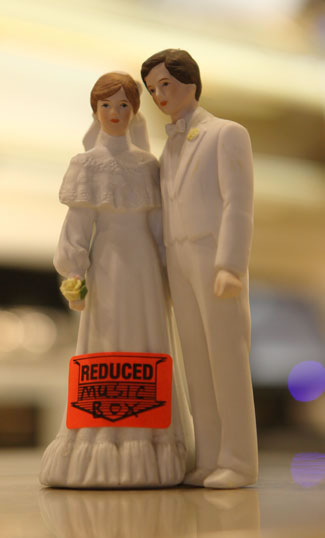 I was first introduced to the 2012 idea when I was living in a spiritual community in 1986, in my first year as a professional news reporter. My year in the community — Miracle Manor in Piscataway, N.J. — ran from Sept. 1, 1986 through Aug. 31, 1987. That August was the Harmonic Convergence, a global event orchestrated by Jose Arguelles, author of The Mayan Factor.
Twenty-twelve is coming, he said, and we better get ready. By ready, I think he meant centered, focused and connected with others around the world who are setting their intensions on peace and healing.
Arguelles did not come up with all of this himself. Credit to introducing Dec. 21, 2012 into public consciousness goes to the brother act of Dennis and Terence McKenna in their 1974 book The Invisible Landscape. Yet it was Arguelles who, with some collaborators, took tangible, worldly action and helped us establish an anchor at one end of what some came to know as the 25-year span, from the Convergence to winter solstice 2012.
We are now on the exit ramp from that span, completing a cycle that has stretched on for 5,125 years, or more than 1.89 million days. It will deposit us right on the winter solstice of a year that included one of the Mayans' favorite things ever, a transit of Venus (that was the big news back in June). There was also a transit of Venus in 2004 (the first of the pair). Whatever the implications of 2012 for you, there is another connection or turning point to be found in 2004, particularly June of that year.
The Mayans calculated this and plenty else besides without the benefit of the U.S. Naval Observatory's ephemeris or the Cornell supercomputer. They were amazing at math and astronomy, and worked with numerous calendars simultaneously. They also dealt with a lot of the same problems we now face — climate change, war and political strife. In all likelihood they were not transported back to the Pleiades aboard the Mothership. It is probable that their civilizations were scattered and they became refugees, long before the arrival of Magellan.
From the beginning of my astrology studies, I cast the chart for the 2012 winter solstice over and over, and I could find little that was distinctive about that particular day. It's true that every day is different and has something special; this chart does not especially stand out.
However the era we are now in was daunting to consider. Many outer planets would be changing signs in the years leading up to it (they have all done so — including Saturn, Chiron, Uranus, Neptune and Pluto). In the last years before 2012, there have been many planets discovered orbiting our Sun. Many interesting stories are being told in the sky in these years, and these very days.
Yet no matter how carefully I looked and how many new planets I brought into the chart, I could find no special 'winter solstice alignment'. When the Sun sets that night, there will not be an eclipse or a string of planets glowing in the sky, harkening the New Age. The Sun will make no special alignment to the Galactic Center. I could not find one of those theories that checked out against the actual astronomy that was supposedly involved.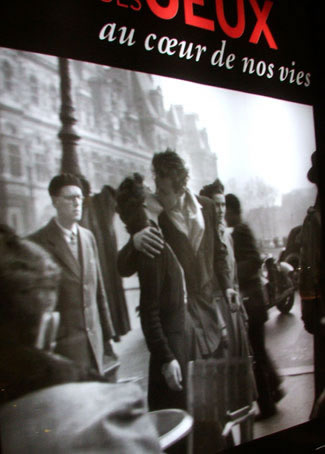 The one thing I kept noticing involved an asteroid called Juno, which was discovered in 1804.
When the Sun arrives in Capricorn on Dec. 21, there will be a little planet waiting for it on the solstice point, one that most astrologers associate with marriage and jealousy.
Juno, the third asteroid discovered, was named for the Roman equivalent of the goddess Hera, wife of Zeus and the queen of heaven. She was notoriously jealous and thought nothing of spreading all the emotional grief, despotism and clever revenge she could dish out.
"Well, her husband had a lot of affairs," her apologists always say, as if that's vindication for all the agony she wrought. Here is evidence that jealousy is rarely perceived to be the issue of the jealous person. It's usually blamed on the person who is 'making' them jealous. The thing is, planets when used in astrology can develop themes that go beyond a literal reading of the mythology of the name.
Juno in a natal chart also describes potential marriage partners and tendencies around marriage, particularly the first one. A Sun-Juno conjunction in Capricorn looks like it's describing the 'institution of marriage', since Capricorn addresses all things corporate in nature. This would include the institutionalization of relationships: their tendency to be rigid, to follow old rules and traditions, and to be excessively materialized (all properties of Capricorn).
Yet does this aspect cut it as the '2012 alignment'? The thing is, that's what's in the chart. Not only is it in the chart, it's right at the winter solstice point, the focus of this whole business we have been describing as the [Northern Hemisphere] winter solstice of 2012. Even speaking as a minor planet specialist, I kept looking at the chart, seeing that Sun-Juno conjunction, and thinking, well, that can't really be important enough to be the 2012 alignment.
It was one of those weird astrological games of hide and seek. I would look at the chart, see the Sun aligned with Juno, and then keep looking for something that seemed to be more important. Then I would come back to Sun-Juno and wonder what it was about.
It wasn't till weeks before the event itself that I actually questioned whether that really is the central message of this momentous time in world history — something about marriage, or at least something about Juno.
Well, as it turns out, relationships are one of the most significant issues of our moment of history. Marriage remains a central goal of many people, as well as one of the biggest sources of profit for lawyers. Marriage itself is at a historic turning point. Same-sex couples can now marry in many places, even in the puritanical United States. This is an evolution not just in the history of our particular culture but also since the time of the Old Testament, when a man lying down with a man meant that he had to be stoned (now in Colorado and Washington, he can be).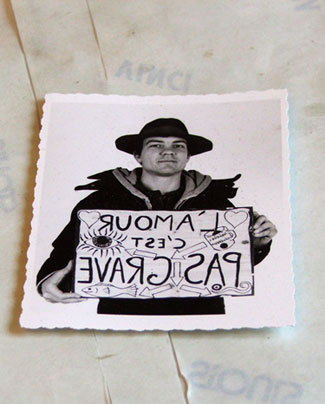 Ideas about new relationship models are starting to percolate into our various communities, and have been covered by nearly every major print or Internet media outlet. Anyone who looks can find good information.
Some people are starting to get the news that they have options. Others are starting to figure it out. Some figured it out a long time ago. This is still almost always 'controversial', though the seeds of progress have been planted.
Here in the U.S., we've finally backed off of the Defense of Marriage Act, a ridiculous concept. The whole issue is about to get to the Supreme Court. Europe is already on board with this; we are at a significant turning point in world history where the fact of relationship diversity is being admitted.
One thing about the first degree of Capricorn — the winter solstice point — is that it relates to all of the other cardinal points, one of which is the first degree of Aries. The whole cardinal cross resonates with the Aries Point, which has the theme 'the personal is political'.
Fifty or one hundred or five hundred years ago, who would have predicted that marriage and personal relationships would be one of the most contentious issues at this time in history? Who would have imagined that we who live in the capital of the free would be fighting for the right to have a relationship with the person we love, or trying to explain the obvious?
Yet we're not talking about Juno by herself here; the Sun is in the picture, and it is the Sun's movement that completes the 5,125-year cycle. In astrology, the Sun is one of the most vivid symbols for self. A Sun-Juno conjunction so prominent in the chart can be read as a kind of alchemical union with oneself.
This is the thing that our relationship-obsessed culture so often overlooks: that a relationship to oneself is the basis of all of the bonds and associations we form with others. It seems like just about all the time, every other relationship topic gets the attention, the books and the courses. There is still significant misgiving about the topic of self-relating. At least in the U.S., we have a taboo on the topic, concerned that it will be conflated with vanity, narcissism or being egotistical.
A great many relationships are about a narcissistic infatuation with 'the other' rather than recognition of the other. It's possible to fall in love with oneself through another. It's possible to fall in love with love. None of these options help us get our basic needs for contact met; they dry up quickly. And there is still what seems like a vast, orchestrated game to avoid intimacy and vulnerability.
This is one reason why our relationships are in such crisis. There are many other drains on intimacy, including the time shortage and an attention deficit, but if yourconsciousness is not centered in yourself as self-awareness, and if you are unable to recognize the value of someone you care about, that does not bode well for clear relating.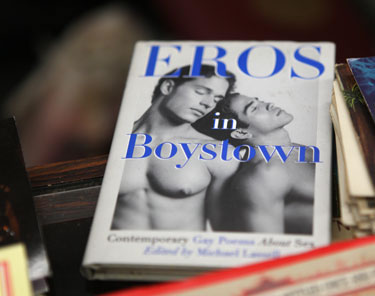 So to me, Sun + Juno on the Aries Point on this momentous day suggests that we really do need to get right with ourselves before we can be right with anyone else. That, or we need to go into our relationships honestly admitting that we're also working out an inner relationship, and leave the bond with the other flexible enough to accommodate some self discovery.
Sadly, we are taught to do precisely the opposite in our intimate bonds. In order to preserve a relationship, it's considered reasonable to subvert one's own process of growth and change — or that's what often seems to happen. The relationship is elevated to supreme status, and the life quest of the individuals involved seems to become its disciple.
The 12/21/12 chart — and the current relationship crisis — is suggesting we take the opposite approach. It's time to ask honestly if our relationship structures, including our concepts of relationship, actually serve our growth. Are they flexible enough to allow the space necessary for the people in them to continue their process of being individuals? Or do the people in highly structured relationships gradually individuate in spite of them?
We seem to do a lot of growing through the process of forming and then cracking bonds with others, rather than creating flexible, sustainable associations that recognize who and what a person is, and allow for that 'who and what' to evolve naturally.
In part because I have a dialog with the public on relationship themes, I know that the discussion of evolving our relationship models is controversial. The seat of the controversy seems to be the unwillingness to confront jealousy, a theme deeply connected to Juno. This in turn reflects some deep insecurities that it's simply not fashionable to confront, nor is it easy without a brave heart and some social support.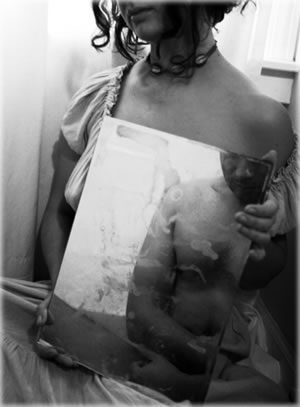 One thing that nearly everyone who tries to make their relationship more flexible comes up against is the crisis of what their friends might think. Juno is obsessed with playing a social role, relative to another.
This indicates that our tendencies in relationships tend to be driven by a conformist obsession with what we pretend is the only socially acceptable way to relate. Yet another odd delineation of Juno involves the quest for social justice. The relationship issue is one that's subject to activism and a bit of eduction.
And everyone knows that people will do what they do, regardless of the rules. As we've been approaching the end of the Mayan cycle, one of the last big stories in the news was an extramarital love affair by someone considered a great war general. Everyone knows that perhaps half the time, the supposedly monogamous marriage is a kind of public relations position.
In my reading of the 2012 chart, this group of themes emerges as the culminating spiritual quest of our era. It's time to guide our obsession with relationship toward an actual union within, which is to say, healing the many schisms that we take for granted.
As we commit openly to making peace with ourselves, we can form relationships that nourish and respect this most basic journey of existence. Then as we allow our curiosity to be set free, we can explore the infinite mystery of the other, from a grounded place of loving (which means accepting and appreciating) ourselves.
Here on the eve of the winter solstice of 2012, I envision a world where our relationships are built more of mutual support than of jealousy or competition.
More sympathy and less control.
More appreciation and less guilt.
More devotion and less obligation. More fidelity and less obsession with monogamy.
Where living sincerely takes the place of worshipping at the altar of our insecurities.
A world where we encourage curiosity and set aside expectation. A world where a creative approach to loving is embraced, and where there is less emphasis on 'doing what we're supposed to do'.
A world where we see the pain that deception causes, and recognize that only the truth is erotic.
Lovingly,