Dear Friend and Reader:
Scorpio time is when the veil between the worlds is thinnest. In many cultures, this time of year is host to Days of the Dead, where the living honor their ancestors, making food for them and lighting the way back home with candles. This is a great tradition, honoring our predecessors, the movement of the seasons and the seasons of life.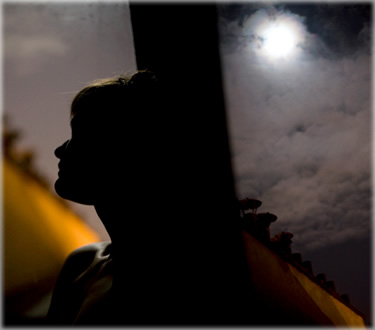 Yet Scorpio is also the sign that covers all themes erotic, on the emotional level and the physical. This year's transit of the Sun through Scorpio is joined by several other planets. At the moment, Venus is retrograde in Scorpio. She is joined by the temple priestess Vesta, and the messenger planet, Mercury. And for a little while longer, Mars is in Scorpio, heating up our emotional desire nature. When Mars enters Sagittarius later this week, we'll be reminded that we can take our desire nature for a ride across the sign associated with our most cosmic origins — the Galactic Center. This is a hint about the inherently spiritual nature of desire, which seems to be one of the more dependable factors that advances the cause of humanity.
Meanwhile, we have Venus retrograde in Scorpio. This is a profound transit in every sense of the word. She is about getting underneath our emotions and discovering the true essence of self. With this transit we have questions to which we're seeking personally relevant answers: what is the nature of attachment? Does it improve or get in the way of our desire to seek pleasure? What is jealousy and why do we worship it?
Vesta in Scorpio is about honoring our devotion to the inner flame of passion as something one and the same as the fire of the soul. Vesta is the goddess of fire, and her virgin servants were revered in Roman times. Vesta's presence in Scorpio says the time has come to devote ourselves to the inner erotic and creative flame. The ways you might do this include defining a space in your home (a Vesta property) devoted to what you might call ero-yoga, the daily practice of nourishing and cultivating healthy, flexible erotic energy.
Another key element in erotic enlightenment is gaining knowledge. We live in a time when the information of the ages is available, if we want it. You're not going to find out that much on CNN, but many talented authors have opened the subject for us. Information and ideas are available if we want them: that is, if we want to challenge our old ideas and stretch into something new. Many have experienced the pleasure and freedom of doing that. The top two books I would recommend are one old and one new: Eros Denied (1964, which explains the problem eloquently) and Sex At Dawn(2010, which points us out of the maze and toward our true nature).
One last note — Mercury, now in Scorpio, is a reminder to speak the unspeakable: to take this opportunity to share, verbally or in writing, what you've been unable to say before. Try and you will find the words you want and need. Be brave — that's what it takes.
As November develops, the Sun and Mercury shift into Sagittarius, joining Mars. Then Venus stations direct in Libra, where Saturn is grounding the energy of balance and integrity. So this concentrated Scorpio energy we are now experiencing fans out into a wider mysticism (Sagittarius, home of the Galactic Core) with an added emphasis on relationships (Libra). This is rare, beautiful, useful and most of all fun astrology. Get it while you can.
Lovingly,

Planet Waves Monthly Horoscope – November 2010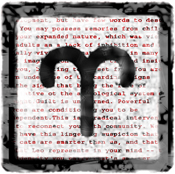 Your interests and those of someone close to you seem to be skewed in two different directions. It may feel as if the values that you once shared and that bonded you are now diverging, and growing more distant by the day. It would help if you acknowledge this rather than ignore it or hope it will change. What is rarely taken into account is that despite being in a relationship — whether partners, business collaborators or friends — people have different cycles of growth. You're experiencing one of those cycles now, and it may be creating a diversity of effects where people seem unavailable. What matters now is focusing on what you want. You're still caught up in the emotional residue of what was or might have been; the particular cycle you're at is moving forward, cutting yourself free from past emotional entanglements. As you do this, and as you persist and focus on what you want to create, you will figure out that you're in totally new territory, with a much wider horizon of possibilities than you had just a few weeks ago. Let this lead you far and wide; give yourself the chance to open up to a new kind of optimism, in particular, one that does not depend on the presence or acknowledgement of anyone else. Yes, you're likely to have lingering feelings or regrets. Remember: we all must live with one another's decisions.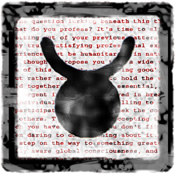 As children, we're given one all-or-nothing relationship option to which all roads supposedly lead, which is marriage. This turns out to be like signing a credit card application: there are many hidden concepts lurking beneath the surface, which eventually manifest. This would be less of an issue if marriage were not the one and only acceptable notion of two people getting together. And this notion is so prevalent, and so taken for granted, that nearly every other form of relationship models itself after it. You're now in a time of questioning all of the assumptions that you make in your relationships, or that you've ever made. To question an assumption you first have to know what it is, so you can look at it, decide if it's true, and create some alternatives. This falls under the general heading 'becoming aware of that which was previously unconscious'. Once you start exploring this topic, you're going to find all sorts of interesting things you overlooked, and when you address them (mostly with decisions) your relationships are going to be a lot happier. These include expectations placed on others and yourself, hidden agendas, conditions, ideas about the value of sex, shared property and a diversity of other topics. The idea is not to resolve them all, but rather to embark on a process of keeping all of your conditions on the surface, where you can see them.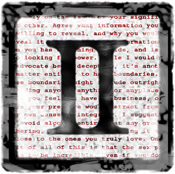 You may have figured out the relationship between sex and your health. When you get the sex you want, you feel good, and when you don't you may feel sluggish, depressed or like your life lacks meaning. Many people might judge this as a form of addiction; I would say that it's more like if you don't eat, you get cranky. For the next couple of months, you can equate sex to food, and apply the same basic principles of choosing what is nourishing, keeping your life in balance and noticing what things in your diet are depleting. It would help if you have contacts available who share this idea. At the moment, you may be feeling like your erotic nature is overly concerned with the idea of power. It's true that for the foreseeable future, you need to look carefully at every situation and make sure that the power relationship is both conscious and balanced. It will help enormously if you didn't judge what you want based on the opinions of others who may have more vanilla tastes than you do. If you're going to explore what is called power exchange in your erotic encounters, it's wise to do this with full awareness, mutual agreements and limits that both people honor. Just remember, you were born to push the edge, and one of your greatest assets is your curiosity. Therefore I suggest you associate with the edgy and the curious.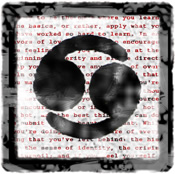 It is always interesting what comes out in the wash known as sex. We in the West — that includes North America, Europe and the UK — have had so much baggage packed around our erotic desires that it's amazing we even recognize them when we feel them, and the truth is, many people do not. This is a potent theme being described by the planets through the rest of the year, and your sign (and Cancer rising) are experiencing some of the most interesting layers of the journey. Rather than predicting, I will speak in questions. The first is about how you respond to what you attract. Do you welcome what you attract, or do you meet it with doubt or resentment? There's a matter of ownership involved: of taking full responsibility for what is in your field of awareness, to the degree where you can actually have the experiences that are available, or choose something else. Another question involves the deeper material that surfaces when you choose an experience, including the bonds of relationship that form and what they mean to you. Finally, there's the matter of desire itself, and your ongoing quest to experience desire liberated from guilt, shame or regret. You're learning to experience desire in a direct, authentic way, without hesitation or remorse. As the month progresses, this will take on the flavor of a full-strength spiritual healing mission. That's exactly what it is.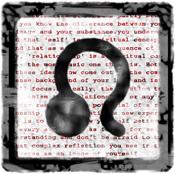 Your notion of safety involves being grounded in your emotions. You could be standing in a hurricane and feel safe, if you're emotionally centered; you could be inside a fully stocked fortress with a paramedic team nearby and feel insecure if your emotions are off-kilter. So this is the time to tend the center. Your emotional life now has a central organizing principle, and that is where to focus. One image is the hearth at the center of a home. Tending the hearth is the central activity of keeping the home warm, safe and lived-in. There seems to be some kind of 24-hour-a-day devotion involved; the more you commit yourself to that, the better you will feel. You've done your share of emotional questioning the past month or so, and there seems to be one particular matter that is a source of doubt; you're likely to forget about that, and it's likely to take care of itself. What you can focus on, from your centered and grounded state, is making direct progress on what you want. This is likely to come in the form of a highly focused strategy that includes a wide-reaching plan and deducing a series of direct steps to making it real. Keep your optimism vividly in mind. Aim your intentions. Remember the many lessons of past generations, and be thankful you don't have to go through any of that again.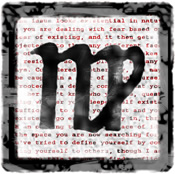 If you encounter any turbulence in your home environment, do your best to think logically. Virgo is the sign of doing precisely that, except for how nervous you can be. So this will require conscious choices, and these in turn, will summon you to apply the best of your skill and experience. What seems like a simple situation, agitation or ordinary household conflict, is really much deeper, and there is rich material for you to explore here. Earlier in the year, around August and September, you may have found yourself in a situation that called for you to delve into your family history. That episode gave you a chance to sort out your personal karma from your ancestral karma. Now, you get to bring the full presence of your mind and move directly into the eye of the storm. There's a situation that you have inherited from at least two generations ago, and you're now in a confident enough place to approach it with a fully open mind, and work it out directly. The question is the same: what belongs to you, now, and what is properly the domain of the past? And where do these two ideas merge so perfectly that there is no difference? Nearly everything we deem spiritual growth involves changing our ideas about the past, therefore getting ourselves in a position to have access to our power in the present moment. And that is precisely what you can do.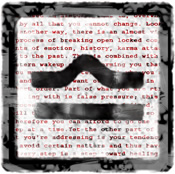 There are those moments when it's possible to forget who you were, and become the person you are now. Sometimes to get there it seems necessary to obsess over the past, or the past obsesses over you. It also may be necessary to be confronted over and over again with who and what you are not, and who and what does not work for you. Here in the world of duality, contrast can be a helpful tool. It's also a tool that only gets us so far. What you're feeling for is a subtle shift of feelings — or rather two of them. The first shift will be a bit like, "This is me, but it's not quite me." The second will feel like, "This is absolutely correct, no matter what happened in the past." The nature of the change is emotional. The mental level will reflect your deeper sensation, but ultimately you are striving to feel right about your existence. Now, many would say this is a process that takes some time, but I would remind you of two things. One is you've been at it for a while. The second is that in actual fact, there comes a point of decision that is the actual place where the 'issue' is worked out, the choice is made, and the fact that this is your life becomes so obvious as to be undeniable for another minute. After that, the rest is landscaping.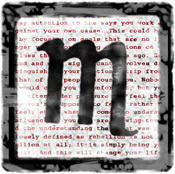 It may be odd for an astrologer to associate Scorpio and the concepts of virginity or celibacy — but in general what some call 'sacred sexuality' would not be a stretch for you. This is a term that's used more often than it is understood, and part of your mission now is to give the concept personal meaning. Deep beneath all the ideas, illustrations and suggestions of books about tantra (a term that, in modern usage, is a byword for conscious, meaningful erotic exchange) there is a spirit of devotion. That can involve devotion to service, it can involve healing and most of all it involves the unfettered honoring of pleasure as a natural, wholesome experience. Devotion is like tending a flame, and it's vital to recognize that the flame exists inside you before it can exist anywhere else. We all have our hang-ups, we have our doubts, we have those places that we're afraid to go. I suggest that you choose to be undeterred by any of these things, and focus your energy and thoughts on burning your flame as hot as you need to in order to burn off your doubts, body shame and religious guilt. Experienced in this spirit, sex ceases to be a consumable item and takes on new meaning as something that honors something inherent about what a person is: a perfect expression of nature and the intelligence that we often mistake for divinity.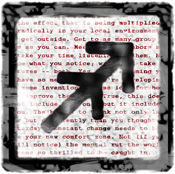 This has been a year of large plans and brilliant ideas with success that has ranged from warm to cool. Now get ready for hot. Get ready for the force of determination that you've always counted on in yourself, but which lately seems to have been tempered by a more deeply introspective view of existence. I suggest, however, that you apply something other than raw energy to your goals or life situations. The charts strongly suggest a refined mental approach, akin to chess, or maybe football. They also suggest that you actually don't need to pour on that much in the way of effort or drive. The key is to direct your energy in specific ways, looking for the levers or specific gestures that maximize the results. Without being overly cautious — something I doubt you would do, but who knows — I suggest you be mindful of unintended consequences. This could easily work in your favor, with your actions delivering a result that you were not planning on, but which could work out in an unusually creative way. Your actions may have more significant effects than you're intending. And this warrants a word of caution or two: you must avoid actual danger, such as handling an acetylene torch or motor vehicle when drunk, or experimenting with just how mean someone you don't trust can be. Focused curiosity is one thing; idle curiosity is quite another.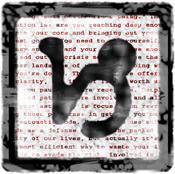 You are close to a point where you can make no more compromises about who you are. You've done a lot of this in the past, for diverse reasons including living up to your parents' expectations of who you are, or those of a partner, or the impulse to be a good parent. The list of expectations and who has them would be a long one, but I'll cut it short with the idea that your sole, soul commitment now is the authenticity of your existence. You have wiggle room, but it's now about 1/10th of what you had a year ago. The fit is getting narrower every day, and as you hone yourself and direct your energy at this one purpose, two things are likely to happen. One is that you'll be more willing to encounter the unsettling lack of familiarity that the task requires; and you're going to focus your power. Part of what claiming your power brings up is guilt, so if you're feeling some of that, take it as a sign that you're cutting the barbed wire of the past rather than a sign that you're wrong. You're removing the fetters of control that were embedded to your existence when you were much younger. You're gathering the strength to move past the self-doubts of the adults who surrounded you and who themselves dragged around the doubts of their own parents. At a certain point you'll no longer have to decide to be confident in who you are; your confidence will decide for you.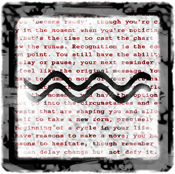 Leadership requires a focus on ethics, and sometimes (or rather, often) there is a sense of sacrifice involved. I suggest that in the ensuing weeks you question both of these issues. As Venus stations direct in Libra, the first theme calls on you to consider ethics in the context of one-to-one relationships rather than in the general sense. Every relationship is one-to-one, whether you're relating to a partner or to a million people. The idea here is to consider the individual case, and to be confident of your dependable tendency to do what is right. As for sacrifice, this is a misunderstood and abused concept that is the source of much avoidable misery and suffering. The presumption that we must always sacrifice (meaning, for others) is the very reason why bankers who stole from us to get their million-dollar bonuses without our raising the meekest protest. Note that the moment you question the idea, the validity or the value of sacrifice you may feel guilty for doing so. The opposite or compliment of this, or the remedy (however you choose to look at it) is your own conscious willingness to devote yourself to a project, cause or person, with no reservations and no sense of sacrifice: only the direct affirmation of what you want and what you want to create. This is what I would describe as leadership, the core value of which is uncompromised devotion.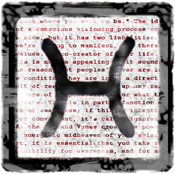 In all likelihood, there was a time in your life when the sex was better. You may be remembering that lately; the memories may be vivid and beautiful. (Indulge yourself.) There was a time when relationships were more liberated, or more experimental. Or there was a time when you actively wanted those qualities in your contacts with others. What changed? Well, let's see, you're older now. That might account for your desire to have clearer experiences, which is connected to a desire to make better choices. Being older typically equates to a more firm idea of who you are, and that can lead anyone to narrow their concept of what they want — potentially (but not always) leading to deeper and more fulfilling situations. Often people price themselves out of the market, demanding so much assurance that an authentic experiment or encounter with the unknown verges on impossible. In these days and years of your life, you're in one of the most radical processes of self-reinvention that you've ever been through. You've reinvented yourself in the past, but never so consciously and with such focus as you're doing today — and that requires an open mind, and being open to experience. It means being open to different kinds of agreements with people than our culture sanctions, including situations that are open-ended and not pointed at a distinct goal — except for one thing: self-awareness, which might even become mutual awareness.