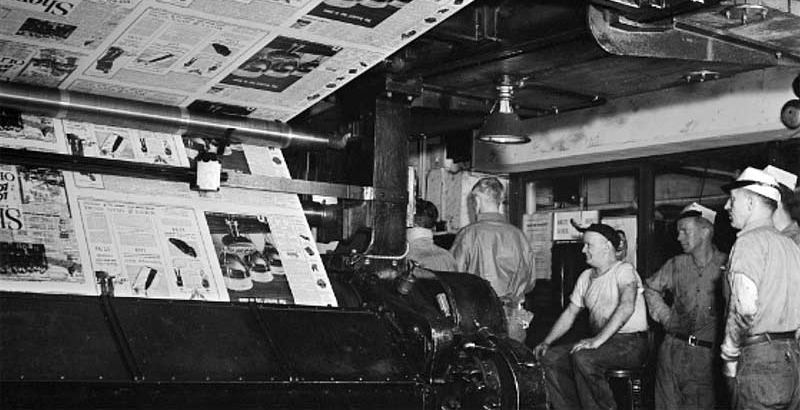 Though I'm a journalist, other journalists have consistently taken an interest in my work. The New York Times in particular has kept my name in lights, for which I'm truly grateful. Here's a sampling of some of the press coverage I've received in recent years.
"Most people are shellshocked right now. They're in pain. The world is devastating. People are exhausted. And a purpose of the horoscope at that point becomes a spiritual touchstone." (Mr. Coppolino views his audience as the everyday New Yorker, "human beings on the D train" or "people on their way to work.")
— The New York Times, 2017
"When I first saw those planters my first thought was, 'They might as well leave cans of paint with them,' " said Eric Francis Coppolino, a local artist, journalist and astrologer. "You knew what was going to happen." [Commenting on the infamous 'Red Goat' incident in uptown Kingston.]
— The New York Times, 2012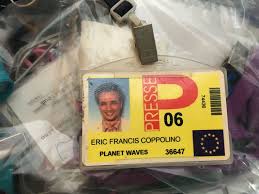 "On video, Mr. Coppolino is seen persistently, but politely, asking questions. He opens doors for college officials. The sound of Dr. Chandler's heels tapping is louder than the reporter's voice. Compared with ambush interviews one sometimes sees on the CBS News program '60 Minutes', Mr. Coppolino comes across as having excellent manners."
— The New York Times, 1994
"In 1989, as a graduate student here, he founded Student Leader News Service, covering the state and city university systems. It was really just Mr. Coppolino, a computer that his Aunt Josie bought him and three buddies who worked the phones in exchange for a place to sleep. They did good journalism."
— The New York Times, 1993
"It's gratifying to see the Me Too movement surging on Twitter and Facebook, revealing the extent of harassment and abuse of women, encouraged by the many A-list actresses telling their long-suppressed stories about Harvey Weinstein and other workplace predators. Yet we should remember that — though women surely make up the majority of victims — men also can endure this type of abuse, and when it happens, they too are often unlikely to speak up."
— N.Y. Daily News, 2017
Read a description of SUNY New Paltz after the electrical accident
University officials have labeled his reporting [on dioxins and PCBs in college dorms] "alarmist" and "untruthful." Last summer, D. Bruce Johnstone, then the chancellor of the state university system, said it was good to be rid of Mr. Coppolino. "I really don't even consider Eric a journalist," he told the The Times Herald-Record of Middletown, N.Y. "He has no interest in the truth."
— The New York Times, 1994 | See original in Times Herald-Record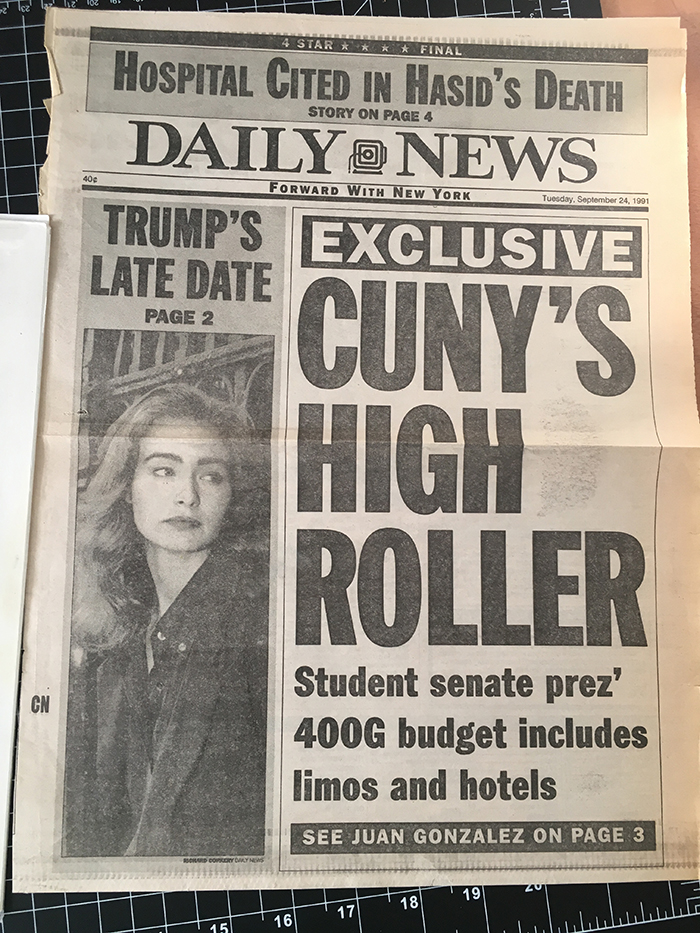 "Coppolino, a 29-year-old one-time master's candidate at the college, questions whether three re-opened dormitories are now safe, despite a costly cleanup. Coppolino said he has repeatedly sought records on the dormitories — Capen, Gage and Scudder halls — and answers from college officials."
— Albany Times Union, 1993
Eric Francis, who is based in New York, said he's weary of the endless skirmish between astronomy and astrology. "When astronomers make fun of us, they're making fun of the human suffering that leads people to seek answers," he said. "People do get comfort and wisdom from astrology — and science gives us Prozac."
— Associated Press, 2011
"This is a moment that I've been waiting for a long time," says Eric Francis, a minor-planet astrologer who edits the Web site Planetwaves.net … "Most of our clients are women, and we need stories women can relate to."
— Wall Street Journal, 2007
"Reading the chart is an interpretive art, much like writing poetry. Every aspect or pattern in the chart is going to be interpreted differently by every astrologer. I understand the role of creativity in the process. What to one astrologer may look like a problem to me looks like an opportunity, but that requires a creative leap."
— The Artful Mind, 2011
In the tradition of investigative reporters, Mr. Coppolino draws strength from being disliked, blitzing officials with Freedom of Information Act requests. ("I sent in a very menacing F.O.I.A. today.") He has a gift for rooting out the disturbing fact in a pile of otherwise orderly documents.
— The New York Times, 1993
"Writing for the Daily News is all about good vibes and 50-word paragraphs. My goal when I started astrology, way back in 1995, was to be a newspaper horoscope writer. The internet was on the rise, and print gigs were fewer and further between. However, I kept at it. Preparation met opportunity and I slipped into the job. It's great to have a wider audience, and the News is a friendly place to work."
— Kingston Times, 2017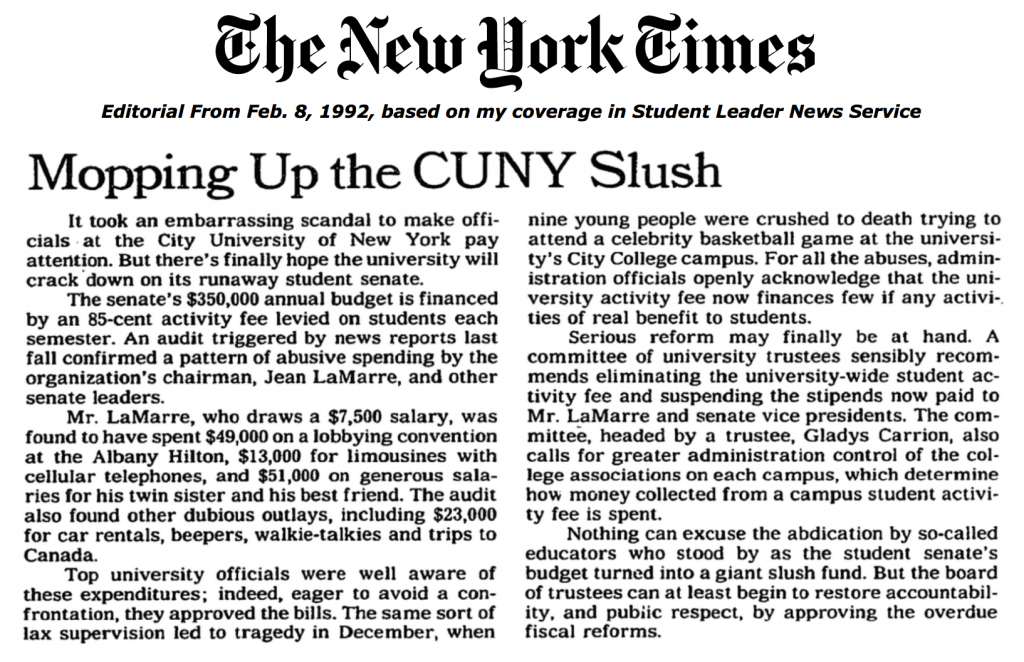 "I never get to that point of 'This is how it all is'. That's not a real place; in fact it's a truly dangerous false place. However it's possible to observe the flow, the currents, the movements — and to find ways that we can work and flow with them. The sky is constantly changing and the true gift of astrology is to help us work with the changes rather than against them."
— The Artful Mind, 2011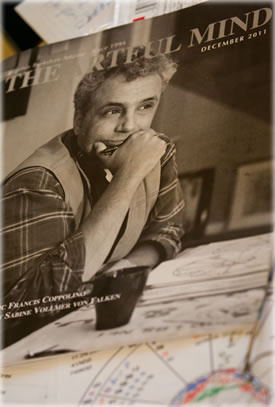 "The astrology you get is only as good as the astrologer who is doing the work: their skill and commitment and writing talent. It's silly to dismiss as fluff a system of organizing life dating back to the dawn of civilization (the Chaldeans or Babylonians). Astrology is a foundation of mainstream intellectual thought. With mythology, it's the first true study in psychology."
— Generation Magazine, 2010
From these platforms, Francis frequently broadcast his views on sex and the links between sex and spirituality. His online fine-art photography work, Book of Blue, features erotic images which are at times displayed prominently in the window of his North Front Street studio. In the pages of Chronogram and elsewhere, he's written frank, opinionated pieces on masturbation, polyamory, bisexuality and his own theory of 'self love' as a sexual orientation.
— Kingston Times, 2018
"The virtual world to some extent demonstrates that there is existence beyond the body, as does astrology — we're overcoming this belief that everything is strictly limited by physical reality. To get into virtuality we need these interconnective devices … Without the need to use any equipment at all, astrology can demonstrate that we're all part of the same reality, and that communication extends beyond the body and the known senses. We try to emulate this with all of our technology."
— Interview with Savas Abadsidas
Below: Lead editorial by Eric Breindel, from the New York Post, Sept. 29, 1991. Note, the bill from the Albany Hilton said that the $26,000 was for room service, but we later learned that it was really for catering. Still, it was for one weekend, in Albany (not Paris or Rome) in 1991 — almost as impressive.