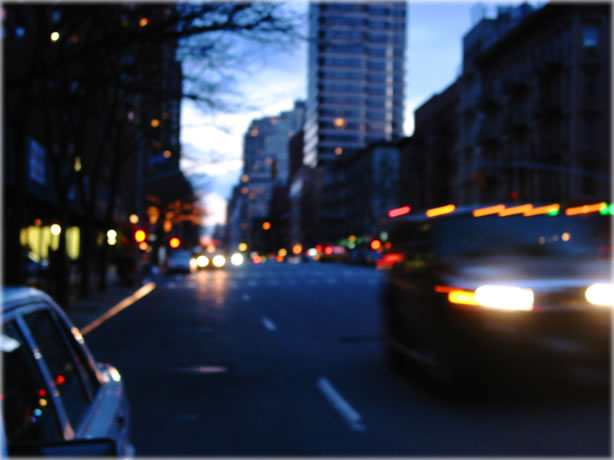 By Eric Francis
New Paltz Offers Custom-Contaminated Rooms
RESPONDING TO an ever-increasing demand for its toxic dormitories, SUNY New Paltz is now offering custom-contaminated rooms to its students. Sophomores and higher will be given priority for this service, and, for a cost of $500 extra per semester, a student may choose the exact proportions of supertoxins they desire in their living environment.
Until recently, students who lived in dorms damaged in the infamous 1991 chemical fires on the campus had no idea what toxins they were getting, or how much. "This is seen as a breakthrough for consumer rights," the Oracle student newspaper said in a recent editorial.
Custom combinations of dioxins, furans, benzene, dioxin-like PCBs, and ordinary PCBs will be available for students to choose from. Thanks to a new contract with the New York State Department of Health, the campus is able to offer rare and exotic polychlorinated quaterphenyls, the previous existence of which at New Paltz was only rumored.
"Everyone knows our buildings are toxic," said Karen Cowtaw, director of Campus Residence Life. "We want our students to know exactly what they're getting. So now they can actually choose." Bliss and Scudder halls will be devoted to dioxins and Capen and Gage halls will be reserved mainly for PCBs, but there will be some overlap because so many PCBs actually mimic the toxicity of dioxin.
Health officials usually recommend the lighter-chlorinated PCBs such as Monsanto's Aroclor 1016, but strongly suggest opting for the heavier dioxins such as OCDD (octochlorinated dibenzo-para-dioxin), which provides the full satisfaction of a supertoxin but is less damaging to the endocrine system. "OCDD is practically good for you," said one high-ranking county health official, speaking on the condition of anonymity. "Even fetuses just love it. But don't leave it out in the sun."
Dr. Blarney Stone, the maverick state scientist who assisted in revealing the broad extent of contamination in Gage Hall in 1994, said, "It's a great idea as long as nobody living there plans to have kids. But if you don't mind birth defects, you have nothing to worry about."
All the chemicals that will be applied to the dorms are certified as pure by a New York State-endorsed lab. Beginning in the fall of 2007, there will also be a corresponding custom nutritional toxins program offered by Food Service.
Upon checking into their dorms, all students will also be issued a free copy of the seminal work, Our Stolen Future, by Dr. Theodore Colborn.
Scooter Libby Sentenced to 10 Years on Fox
Scooter Libby has been sentenced to 10 years as a reality-show host on Fox News. Prosecutors and Fox producers are still working out the details, but the show is expected to be a smash hit from its first season.
Libby, a former vice-presidential aide, was convicted last month of lying to federal prosecutors and a grand jury during the investigation into the Valerie Plame-Wilson spy-outing affair, and will begin serving his sentence as soon as sponsors are signed on. The most likely at this point are Halliburton and the Carlyle Group, though American Airlines has expressed a strong interest.
"We feel the punishment fits the crime," said Patrick Fitzgerald, the Republican special counsel and impresario who got Libby convicted. "He's a talented liar, we give him credit for that. It's just too bad he lied to us. But lying to the public is perfectly legal. And they will love it. He's actually a very entertaining liar," said Fitzgerald. "I credit myself with having discovered him."
One proposal for the program calls for the scene to be in an ancient Roman court, where Libby must act the part of an advisor to the emperor, who is suffering from lead poisoning. It will be a story of intrigue, treachery, and betrayal. Special guests will include Oliver North, the star of a previous reality show called "The Good, the Bad, and the Ugly," and Noam Chomsky, who will whisper carefully chosen bits of political philosophy into Libby's ear as a form of legal torture.
Libby's program will appear opposite Countdown with Keith Olbermann weeknights at 8pm, which Fox officials hoped would be devastating to the ratings of their nemesis.
In an alternate version of the program, Libby will be locked into a house with various pundits, who will engage in a hard game of obscuring the facts and distorting reality in an effort to protect the administration. Libby also has a short list of disloyal intelligence operatives that he will expose. Fitzgerald would, under this scenario, make several appearances on the program the first season. Libby and several congressional representatives will also spend a week locked into the house with Plame-Wilson and her husband, former ambassador Joseph Wilson IV. "The public will watch them get to know one another as men, not just as adversaries," said a Fox spokesman.
Petty Tyrants Conference Coming to Mohonk
The American Association of Petty Tyrants, or AAPT, will be holding its annual meeting at Mohonk Preserve in September. The national organization, formed in the wake of the September 11 events, will bring at least 1,000 uptight tourists to the area for a week of fun and control.
The week of the conference, local speed limits will be reduced by 5 mph without corrections being made to road signs, and New Paltz will double its road patrols. Local bars will be participating in the festivities by closing their doors at 1am, and stores will arbitrarily refuse to accept returned items, such as defective flashlights. A number of restaurants will assist by refusing to provide water without ice to customers.
AAPT members include certain distinguished school administrators, rent-a-cops of the rank of corporal and above, assistant managers, distinguished land surveyors, and chronic litigants in civil lawsuits. AAPT also accepts freelance petty tyrants as long as they pass a qualifying exam, conducted once every 10 years.
At the conference, several of the attendees will be elevated to grand tyrant, which will make them eligible for the World Tyrant Excellence Competition, to be held in Washington, DC, next year.
Sex Co-Op Finally Opens in High Falls
After a very long discussion and much planning, the High Falls Sex Co-Op opened April 1, providing a source of easily available, wholesome nookie for the Hudson Valley community. Members will volunteer four hours per month at the new co-op, providing a diversity of services from erotic massage to talking dirty. Believed to be the first such experiment of its kind in the United States, the co-op was featured in USA Today last week.
"Everyone will be vegan and organically certified," said Rainbow Raven Bear, the co-founder of the co-op. "We want to give people a pure service. And not only that, they have to be friendly, unless of course they specialize in the bitch or asshole fetish." Raven Bear said that most of the organization's volunteers are bisexual, which will provide greater flexibility and opportunity for the uninitiated to have their first same-sex erotic experience in a safe environment.
The sex co-op concept goes back 10 years to a Scorpio birthday party in Tillson, where it was unanimously agreed that more sex in the community was necessary.
"Everyone is always trying to get sex, but nobody seems to want to give it," said Varuna Indra Mithra, who was at the original party and helped brainstorm the concept the night of the Taurus Full Moon in 1997. "The idea is simple — qualified people volunteer to give organic sex for four hours a month, and if you do the math, you will see that it won't take long before everyone gets laid regularly."
The co-op will feature a bookshelf with titles such as The Ethical Slut and Vestal Secrets: My Life as a Sacred Whore, as well as an herbal section with various tinctures such as canchalagua, horny goat weed, yohimbe, and onions.
Certain oral delicacies will also be offered. In addition, there will be sex discussion groups held several times a week, as well as feature films on the bonobo chimpanzees, promptly followed by an organic group masturbation ritual. For those adjusting to monogamous life, one weekend a month will be reserved for strictly one-on-one casual sex.
Find Your Soul's True Greed Workshop
Spiritual Greed Intensive will be coming to the Siddhartha Ashram of Eclectic Buddhism in Loch Sheldrake, in mystical Sullivan County, later this summer. Taught by Gurumore, who is a big hit in New Delhi and Los Angeles, the Living True Greed Truly seminar will help enable participants to balance the demands of being highly spiritual and simultaneously deeply materialistic.
"This takes more than slapping a Greenpeace sticker on your Hummer," said Swami Attachinanda, who will assist the Master in offering the divine teaching. "Stretching one's soul between the arrogance of greed and the humility of the spiritual life presents a rare opportunity for embracing contradictions and thus resolving karma," he added.
Gurumore will explain the subtle differences between bigger, better, and best while preserving an atmosphere of inspired greed and chanting om shanti at the cash register.
Cooking with Your Totem Animals
Native American spiritual leaders teach that the best way to take in the energy of your totem animal is to eat it for lunch. The workshop will start with the basic recipes, such as bearburger, raven pie, wolf chow mein, and chicken noodle soup. The presenter, Chef Chief Laughing Broccoli, is the author of Endangered Fare, the leading cookbook for things like whale, alligator, and those little peeping frogs that keep disappearing all the time.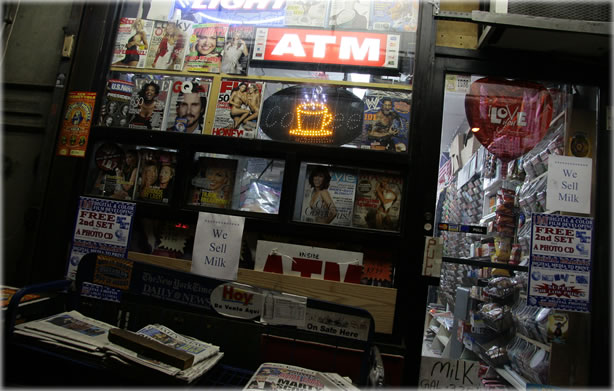 Weekly Horoscope for Friday, April 06, 2007, #657 – By ERIC FRANCIS
Aries (March 20-April 19)
Lately it seems as if you go someplace to ponder the most meaningful subjects in your life, then step outside that room and forget everything you worked out. You're about to remember it all, in waves of déjà vu. I trust that you'll get the message that you must maintain an open dialog with your fears, your needs and your deepest desires. The three are related, if only by the intensity of emotion, an odd common sensation they share, and your propensity to deny them. Yet events in these days of your life should at least remind you that denial is not the path to anything but itself. Life is affirmed and moved forward by the thought, the feeling and the word yes.
Taurus (April 19-May 20)
You have been involved in a dialog so intimate that it's been like having a long talk with yourself. There has been a liberating quality to the communication and to what you've learned about your inner landscape and the nature of how you respond when you're presented with positive vibes, encouragement and appreciation. You would do well to wonder how you've survived this long with less of these nutrients than you need, but you are made of tough stuff. Endurance is good; getting what you need is better.
Gemini (May 20-June 21)
It's taken a bit longer than you've been expecting to secure a deal, arrangement or agreement. But all the important elements are now in place, and the most likely successful strategy will be to live and act as if you are who you want to be, doing what you want to do. Your perception of yourself shapes how others perceive you; indeed, it's the single most influential factor. Try and see. Your vision of yourself will take shape in the world, even as you imagine it. Your ideas shape your environment even as you think of them. Beware, this is a ridiculous amount of power, and it's now in your hands.
Cancer (June 21-July 22)
A message is coming in, and it involves not only what you do in the world, but why you do it. The development is in both dimensions simultaneously: action, and its motives. It looks like you're getting an update to your original instructions, which will offer you an unusual opportunity to point your life in a new direction. Whatever develops may seem relatively small at first, minor in the scheme of things, but it appears to be wearing a disguise. It's not necessarily about your work, but what you do every day is deeply involved. A personal liaison could morph into a bold and liberating adventure.
Leo (July 22-Aug. 23)
The Sun making its way across fire sign Aries is widening your perspective on life. From this angle of the cosmos, there are more possibilities, more time, and the feeling of a greater likelihood that your highest aspirations have enough merit to be taken seriously by the cosmos. I suggest you keep a discussion going. You may have been reticent to speak too openly about what's so deeply important to you, but the moment is changing, and it seems time to bring a few more people in on the discussion. Take what everyone says with a grain of salt, or as the case may be, pepper.
Virgo (Aug. 23-Sep. 22)
Luckily for you and everyone, you change, grow and evolve in quick spurts. These generally come between intervals of thinking about it for a long time, and despite doing so. Reality rarely works out according to your mental plans, and while they do serve a purpose, if you invest your energy on the emotional level for the time being, the return will probably be a lot more nourishing. As Mars makes its way across your solar 7th house of direct encounters with others, people may be making hot approaches to you, even if they have an air of refinement about them. Underneath, fire is fire. Handle it gently, and remember it's there to warm you.
Libra (Sep. 22-Oct. 23)
You are reaching the end of a phase of your life and may be meeting unexpected complications coming to closure with certain people and recent past events — which have, I trust, been unusually satisfying. There may be moments when you feel your world is ending, but in fact you are just going through a deeper-than-normal transition that will lead you distinctly to a beginning. It's one of those situations where difficulty comes before ease, particularly difficulty saying what you need to say, and perhaps hearing what others need to say. The most wholesome thing you can do at this point is gently keep the discussion focused on what matters. Do not waste your words, but don't hoard them, either.
Scorpio (Oct. 23-Nov. 22)
Maintain your awareness of what the people closest to you, or someone in particular, is experiencing. Mind your psychic manners and don't take their turning points or difficulties personally; they have very little to do with you, though naturally, you are subject to anything in your environment. You are in that delicate situation of needing to set your own needs aside, while at the same time needing to be supportive, conscious and not get in the way. Actually, this is less of a balancing act than it seems on paper. You are well placed to defer your own needs for a little while, which is really all that's necessary.
Sagittarius (Nov. 22-Dec. 22)
You appear to be having a positive effect on someone close to you, even though they may be masking the extent of your impact on his or her life. Though you're a potent force, they are, however, making up their own mind about who they want to be. You're a kind of model, but their vision is the one that's shaping their actual choices and their personal values are at work behind the many evaluations and self-assessments they are going through. Meanwhile, keep having fun, keep defining success your way, and remember that you teach by your being rather than the words you say. For you who love words, this may be an odd idea. By now, though, you have sufficient evidence to know that what you do is more important than what you say.
Capricorn (Dec. 22-Jan. 20)
I don't think every part of a person grows at the same time. In the cosmic gymnasium, some days we work on our arms and some days we work on our abs. These days you are working on your voice. You are learning words, and tones of speaking, and how to integrate what you feel with what you say. Notice what you're saying when your voice goes hoarse. Notice how you're breathing as you speak, and when the air gets caught in your throat. It's not easy learning strange new words, or learning to express unfamiliar ideas, but at this moment, every such achievement will lift a burden from your heart.
Aquarius (Jan. 20-Feb. 19)
Lois Rodden, one of the more influential astrologers of the past few decades, was clear that "Mars is the money planet." Mars has now entered your solar house of money, an assertive and passionate energy that is now conjunct the cool, calculating and extremely intelligent asteroid Pallas Athene. This is an excellent combination for you who want to be a little more lavish with your necessities and better able to sponsor your desires. Negotiation is the skill of the hour. Just remember, you're negotiating from a position of strength, that is, from a position of having rather than not having. You did not come this far purely by accident, and you now have some excellent new skills you can put to work.
Pisces (Feb. 19-March 20)
Typically, the growth of one person is plenty to manage, such as yourself. The interesting thing about relationships is that the world exists in stereo, and the experience of two or more people harmonizes more or less effectively. Mercury, the difficult-to-fathom planet of relationship for Pisces, has been visiting your sign lately, providing a diversity of reassuring experiences, or at least some useful information. Next week, he/she/it ingresses Aries, and the lights come on regarding an important subject that deserves and will benefit from discussion about what is the most important to you and anyone you care about. Pay attention, and take a little advice from Mars: remember what you want; and from Mercury, and put it into words.