Astrology Public Radio in affiliation with the Pacifica Radio Network (which carries Democracy Now!). Planet Waves FM is a project of Chiron Return, a federally registered 501(c)(3) nonprofit corporation. We are 100% listener supported. We run on a little money and a lot of love. Thank you for your generosity; please send a friend and stay in touch! New program most Friday evenings. Get on our mailing list.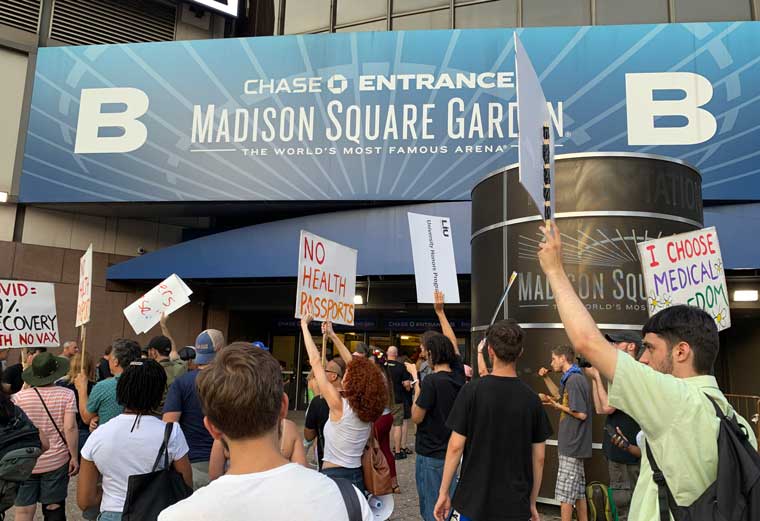 Now on Planet Waves FM

:
June 20 | Outside the First Vaxxed-Only Concert at Madison Square Garden: The Injected Speak
Mobile device | Thank you for sponsoring Planet Waves FM | Live Music Stream by Vision Quest – Fabulous!
Tonight I drove down to Manhattan to check out the scene outside the first full-attendance concert at Madison Square Garden. This was a vaxxed only show, where to get in, attenders had to have a ticket and a vaccine card. I asked people in line to get in a few questions; here is that audio. What you're going to learn is that most people have not thought much about this. They just want the cookie. They can get into the concert. The faxx pass gets them something.