Dear Friend and Reader:
The mystery of 'self' is one of the most persistent questions of modern times. In fact, it seems to be a good bit older; who is this critter lurking behind the mind and the senses? In our own age, many of us have grown up immersed in psychology. Of course, what we think of as psychology started as the study of the soul, and that has long been the domain of mysticism.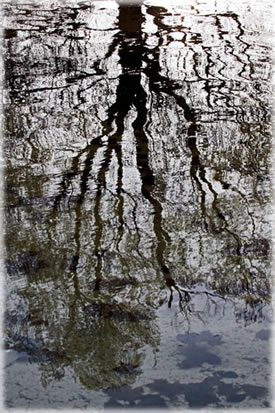 However you prefer to slice the orange, May is an exceptionally interesting month for the process of self-awareness. Now, what do I mean by that? I mean the journey of growth and healing that many of us are on, or aspire to be on. I mean collecting on all those workshops you've taken, and all those books you've read, and all that therapy you've done — all designed to help you wake up to being a whole person, with access to your talents and resources.
Still, the question can persist: when we have the sensation that there is something about ourselves we want to change, how do we go about doing that? Or maybe it feels like this: "I have so many options, which is right for me?" Or even, "I seem to have no options at all. How can I make some?"
Think of this as the puzzle of claiming who you are, summoning your resources and deciding that your life is yours to live, and therefore, to change. That sequence of events takes a mix of awareness, understanding and action. If you're paying attention for the next few weeks, all of those things will be bubbling and percolating in a rather bold way. In the background is Uranus in Aries, which puts the world on notice that self-awakening is the theme of our decade. Then there is Chiron in Pisces, which is deeper, reminding us that soul awakening is the theme of our decade. Gradually, the two levels will merge.
In our immediate moment, this unusually exciting month has just begun with the Taurus New Moon earlier today, May 3. The New Moon happens at a time of year called Beltane, the ancient celebration of The May, famous for the May Pole, the May Queen, and the "bustle in your hedgerow" of Led Zeppelin fame. It's the time of year for bonfires and frolicking in the fields to make them rich and fertile for the crop that's about to be planted. This New Moon is packed with both Taurus and Aries energy. The Sun and Moon will be in Taurus, yet we also have Uranus, Venus, Mercury, Eris, Jupiter and Mars in Aries, along with an interesting lunar point called the Black Moon Lilith. All of that is pointing to the unusual array of 'selves' we have available to try on.
Taurus wants something solid and unambiguous. Yet lurking right behind it is a paintbox full of colors (mostly yellow, red and orange hues) that we can use to illustrate this elusive notion of self.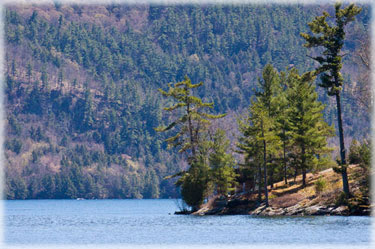 Mercury was recently retrograde in Aries, and has been making many conjunctions, emphasizing the point. Still slow and powerful in the sky, Mercury is in contact with many of these Aries planets — in particular, Venus, Mars, Jupiter and Eris, in a close sequence. That is showing us option after option for who we can be and how we can feel. There's a particularly spectacular triple conjunction on May 9 between Mercury, Venus and Eris, the basic message of which is: there are many ways to love, and many ways to express love.
This energy is anything but stuck. Taurus can have a challenge getting going (like the cow in the Far Side cartoon who proposes a stampede, but none of the other cows are interested). Yet mixed with Aries, we get the true nature of Taurus — earthy on the outside, fiery on the inside. There is raw passion inside all of that sensuality, and there's curiosity too. You can think of the solid nature of Taurus as something to ground into or use as a foundation while we're busy exploring the more explosive energies that reside below the surface.
To the other side of Aries is Pisces. Much of the developing news this year has involved Chiron and Neptune arriving in the most watery sign of the zodiac, connected with the depths of inner awareness, emotions, creativity and out-of-body communication. We have the constant reminder to be inwardly aware. Chiron and Neptune, both decidedly spiritual influences, are in a long conjunction, lasting many years — and now the conjunction has moved into Pisces. This is an invitation. Yes, the material world and the expression of the personality are interesting. Yet Pisces grants a sense of depth and meaning, the potential to create a vision, and the reminder that only you can know who you truly are.
Lovingly, your astrologer

Planet Waves Monthly Horoscopes for May 2011
Eric's Zodiac Sign Descriptions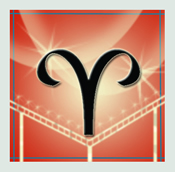 Aries (March 20-April 19) — Be careful about being right. I don't doubt — at least on one level — that you are correct in what you're thinking, but I suggest you be cautious about any presumed entitlement or privilege flowing from that notion. Right is too close to self-righteous, and that won't work in your favor. The equation, 'I have this, therefore, I deserve more', is especially toxic, though it takes subtle forms that you may not notice. Any such feeling is being driven by forces lurking beneath your awareness, which may include the fear of isolation, conflict within your values, or a phobia about not knowing who you are. You may find yourself obsessed with trying to figure yourself out, and to evaluate whether you're acting in an ethical way. I suggest you measure your happiness using factors such as your sense of abundance, your generosity and your level of fear. This is the time to mix having with giving, rather than to mix having with withholding or demanding. Now, I recognize you may think these are good ideas, but perhaps you're wondering where you're going to find the flexibility to keep an open mind. That is an internal matter, something you really cannot negotiate with others. You are not at the mercy of your personality or your conditioning. You are only at the mercy of your awareness. With so much activity in your world, pausing to reflect deeply may not be something that occurs to you naturally; this is your reminder.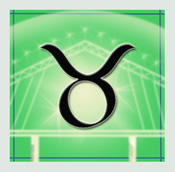 Taurus (April 19-May 20) — To understand the nature of your inner struggle, consider your parents' relationship to one another. It may serve as a useful map to your psyche. On what points did they get along? On what points did they conflict? Did they consider one another faithful, and what became of any incident wherein there was some breach of faith? What was their shared experience of sex? How were decisions about money made? Who ruled the roost, and how? Map out their experiences and you will have a tangible way of mapping out your inner reality. You may notice that in your day-to-day choices, you dramatize the harmony or conflict that they lived with, possibly for decades. And what if you don't know about some of these dynamics between them? You may have an indication of missing knowledge of your inner territory. How would it feel to ask your parents about their most private matters? What subjects could you broach, and which would you avoid? What does that say about your willingness to explore your own motives? Any psychic or emotional exercise involving one's parents may point to a missing parent, or a relationship that wasn't really a relationship. This can provide as much information as direct facts; it always helps to be aware of what is missing. One thing is clear: one of your parents may have been deeply mistrustful and envious of the other. How does that dynamic play out in your inner life? How can you foster trust in yourself? This would be the key to your happiness.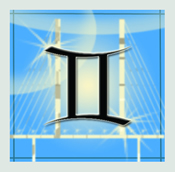 Gemini (May 20-June 21) — The time has arrived to be bold about your vision, and about putting it into words and especially action. You need all three now; each is an essential ingredient of manifestation. You are past the phase of doing things in a seeming vacuum, or in the confines of your own mind. You are at the phase where cooperation is essential, and where the results of what you create will involve a community experience of some kind. At least that seems to be your intent. Yet if you're new to this level of accomplishment, you may feel some distinct unease at 'putting yourself out there'. For example, you have no way to control an idea once it's out of your hands. You have no control over how people perceive you, no matter how careful you are about guarding your reputation. I suggest, therefore, that you give up on control and stick to the core of what you are offering. Why is it original? What are the benefits of what you're doing? One thing that I've seen a lot of people struggle with is the notion that others will benefit from something that they do, without a direct return to themselves. I can think of few things that would more effectively stand in the way of abundance than being concerned that someone else might benefit from you. Take pleasure in that possibility. It seems that at the basis of your vision is some significant benefit to the world; get that going from day one.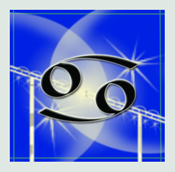 Cancer (June 21-July 22) — What you do and what you accomplish is not merely directly, intimately connected to who you are; right now there is no distinction at all. Therefore, project yourself fully into what you're doing. Bring in every resource that you have, every talent, every idea. I suggest, in particular, that you focus on what you consider your most radical ideas or plans. Radical means reaching into the roots, so what I am suggesting is about depth rather than about how shocking something is. Some may consider it shocking, and one measure of depth is the feeling of being drawn out of your safe zone. Ideally what you begin at this juncture will have a feeling of risk, and of being a little edgy. Ideally you'll feel like you have to risk your reputation in order to do something more authentic than you've ever done. Think of what would be your most idealistic future plan, and then remember that it's possible to put into action now. At this moment you are opening a door to a new phase of your creative life, which is what you used to think of as your professional life. Therefore, this is the time to claim your deepest mission. Send yourself the message that what you're doing is real and you will signal this to the world. Let everything you say and do have the same basic message. If you get distracted or caught in externals, go back to the roots of what you're doing and express yourself from there.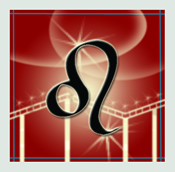 Leo (July 22-Aug. 23) — Various religious manifestos claim that mankind is guilty of usurping the power of God. This has always struck me as odd. It seems that religion is what has stolen many precious things from humanity. It tries to tell us who we are and are not; it defines 'bad' and 'good' in ways that brutally limit us and coopt the study of ethics; and it has swiped cosmology wholesale, taking control over our ideas of birth and death. There is just one artist mentioned in the Bible — Bezalel, whose job is to build a temple (go figure). Last and surely not least, I cannot think of one of the world's major religions that is friendly to sex. So what of the human experience hasn't religion usurped? Automotive repair? To a surprising degree, religion has not succeeded in doing much at all to you personally. While it's better to overestimate the damage caused by turning God into an institution and law book, you seem to have made it into adulthood as someone who has direct access to your cosmic source. You have your own fully conscious ways of discerning right and wrong. And your notion of who you are is defined not by what anyone has told you but rather by your own impressively restless, staunchly independent quest for truth. Man, I hope even half of that is true! It's certainly what is possible for you right now. Just remember when you run up to Mount Olympus and get some of that fire, you're not stealing — you're stealing back.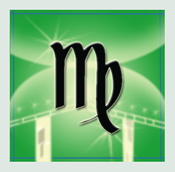 Virgo (Aug. 23-Sep. 22) — You seem to be involved in many different levels of business arrangements and personal commitments. It almost seems that your quest for self-discovery is being distributed among many situations. This can be confusing, though for the past few weeks it looks like you've been experimenting with the possibilities and getting a feel for who your potential collaborators are. This process isn't over yet, though something interesting seems ready to emerge — which is your vision for yourself. It's as if the more options you see that involve others, the more you see that you're different, and that nobody's model or concept fits your life, your plans or your talent. Yet you can, if you want, draw on the resources and talents of many people in support of your dreams, and that seems to be the most productive use of your options. The beauty of the moment is that no one personal contact is defining or limiting who you are. You now know that you make the final decisions about who you are and what you want, and this is the month to stake your turf. Put down a solid foundation now, in terms of a clear declaration to yourself, as well as some concrete action or investment, and you are likely to see an excellent return on that commitment during the next few months. The bolder and the more tangible your plan, the better. One last clue — anything you're envious of, you can do better. So don't waste your time on anything except creating your world.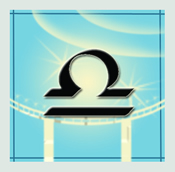 Libra (Sep. 22-Oct. 23) — For the 17 years I've been writing this horoscope, I've been sensitive to the idea that many people have multiple relationships, and that others want to, while only rarely referencing the concept directly. Checking my archive of 12,000 horoscope entries, I've used the word 'polyamory' just three times since 1999. You just heard the fourth. There's an old expression in art that form follows function. Your life would seem to be populated by a diversity of truly interesting people at the moment, and full of the surprises, innovative ideas and potential disruptions that they have to offer. From the look of things, you're interested in several of them, though with different experiences developing independently of one another. One of these influences seems to be radically transforming your vision of yourself, your aesthetic sensibilities and your idea of freedom. Other people have different roles, though the common thread is that you have a point of contact with each of them. There is an equally strong pull to bond with someone in a way that may have been more appropriate for our parents' generation. Yet you are at a kind of a crossroads where you can look honestly at your predecessors and their relationship style, how that shaped their lives. Remember that nobody is forcing you to make a decision, and you don't need to follow the old values of the past in thinking that you have to. You have options, and now is the time to keep them open.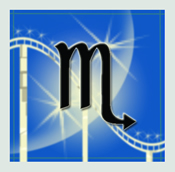 Scorpio (Oct. 23-Nov. 22) — You're probably getting tired of working so much — and it seems like a new horizon in a relationship is opening up. I would just offer you a word of caution about one thing. At the moment you're becoming aware what a multifaceted person you are. This has always been true, though you're likely to be feeling its true potential now, as you open up to being a full-spectrum human. The relationship situation that might seem so appealing has the potential to limit this nascent awareness that you're developing. So if you choose to get involved with someone, or take a situation to a deeper level, make sure that you bring your diversity with you. You're under no obligation to be less of a person so that someone else doesn't feel threatened. This simply doesn't work; I'm not saying that from theory, I'm speaking from experience, and not just my own. Therefore, don't make any promises you aren't sure you can keep, even if they get you something you want. Be cautious if you think you're compromising your values system for a good cause. It won't be long before you figure out that you're boxed in. At the moment, you're only at the beginning of your journey of self-expression. I suggest you guard your freedom carefully. Remember that there are concepts of relationship other than the ones that insist you have to give up a piece of who you are as the price of admission. Where you want to be is the place where your whole existence is welcome.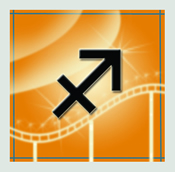 Sagittarius (Nov. 22-Dec. 22) — When you look around and you see a world that metes out amoral and unethical treatment of others, I imagine you wonder what you can do about it. You don't need to look far to see this, and at the moment you're particularly vulnerable to noticing injustice. The appropriate response is connected to what you think the cause of these problems is. You may have noticed that it goes a lot deeper than most people realize. Humans are confronted not only with an environment wherein there is exceedingly little trust in many relationships, but with constant effort to use that as a manipulation device. You could, therefore, respond by striving for trust within your personal relationships, and do what you can to correct the small injustices that you notice. In a world where it's considered ethical to take, you could invest your energy in giving. I suggest you strive to nourish the world not as a special activity, but rather as part of all that you do. While you're doing that, notice what is nourishing about everyone you meet. There is always something. You don't even need to like someone to find something about them that enriches your perception. And you don't need to like someone to be friendly and supportive. One simple but bold approach to avoiding exploitation is to set up the various exchanges of your life on terms that are mutually supportive. And if you give a little more than you receive, you will figure out how much you have.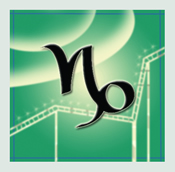 Capricorn (Dec. 22-Jan. 20) — You need a new way to express yourself. There is so much steam and fire in your chart, I strongly suggest you not only vent it but put it to creative use. You may be feeling overwhelmed and looking for a way to calm down; you may feel like you're being crowded out of your own home or your own emotional body. These are real feelings with actual causes behind them; but it's not the kind of thing you can fix or sort out in a short time. The sensual world is the place to take refuge. It's worth reminding you that Capricorn is an earthy sign, so your mode of expression needs a kinesthetic quality to it: something you can wrap your hands around. Music would work well; a hand drum would let you express some of the fire that's burning in your soul. If you're going to do art of some kind, I suggest clay rather than drawing, and if you're going to experiment with a craft, I suggest something more like welding and less like paper mache. Meanwhile, what are all these factors from the past that have shown up, right in the moment when you want to spring yourself into the future? From the looks of your solar chart, the moment you decided you were done with the past, a whole lot more history showed up for you to look at. Have no fear: the force of progress is a lot greater than anything that could hold you down. Just remember to keep your energy moving, and moving fast.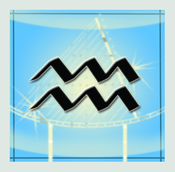 Aquarius (Jan. 20-Feb. 19) — While the astrology of the next month doesn't give your mind, or your workload, much time off, there are big changes in the home and family angle of your chart. For as restless as you are, the emphasis is now on grounding yourself in a meaningful way. You need a solid base of operations. While you may have many ideas for where or what that could be, you seem well poised to make some significant improvements in your situation. If nothing else, you can get clear about your newest idea of what a home really is, and conduct some experiments to see what fits. There is the sensation of making something new from basic elements rather than walking into a pre-fabricated situation. This is more like building a new house than it is like buying an old one, but the implication is emotional rather than physical. Your knowledge of what makes you feel secure is evolving. Your sense of your income potential is evolving as well. But mostly you seem to be getting clear about your necessity for stability and comfort, and this is illustrated by the Taurus New Moon, which happens in the angle of your solar chart associated with putting down roots. If there is a note of caution, this involves the relationship between jealousy and security. Most people you ask would say the two are related, and that jealousy is a sign of true love. I would say you'll feel a lot more secure if you understand what jealousy is and why you want a better option.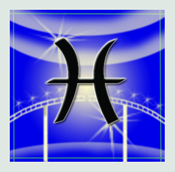 Pisces (Feb. 19-March 20) — Everything you see in the world has a point of origin, which was invariably a human idea, decision or action — usually all three. You are at a point in your life when the things you think, decide or go for have a deeply original quality. You not only have the power to make something new, you are very likely doing precisely that. You may not recognize it at the moment; I strongly suggest you bring your full awareness to what you're doing, and what you can be doing if you give yourself the flexibility and space to express yourself. How you manage space is vital to this, and that primarily involves your mental space. If there's something you know is important to you, that your soul is calling out to create, make a space for it. By definition the space would be empty at first, existing for the sake of eventually being filled. It will be, soon enough. Have the flexibility to recognize if something a little different comes in; creative process is enhanced by exploring variables in a playful way. But remember your purpose, your initial intent, your true desire. And keep holding open that space, as a conscious strategy. It may be a space of time devoted to a single purpose. It may be a physical space that you work in, or alter. It may be some kind of a notebook or online work area. Remember that these are physical metaphors for honoring and working with the inner space of an idea. Begin in earnest now, apply yourself every day, and evaluate in three months.