Dear Friend and Listener:
I'll be taking next week off from the program to catch my breath, and attend to the monthly duties for Planet Waves — your extended horoscopes for March the Aries Studio reading.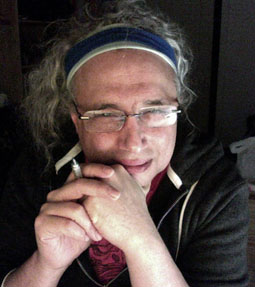 Planet Waves FM usually posts by 10 pm Friday nights, often earlier. Tonight I'll begin the program with readings of the Virgo Full Moon and the Aries equinox charts. Here is the link to the new program's page. Don't worry if it's empty. It won't be later tonight.
However, the theme of the program is the ongoing digital incursion on our lives. There is now a push to eliminate cash and replace it with digital currency — which will be mingled with a social credit system. My notes are from the research of Mark Crispin Miller, Dr. Pam Popper and an attorney named Bobby Ann Cox, all of whom have been guests on Planet Waves FM.
I also have a phenomenal interview for you — with Michelle Ford, a leader in the movement for people to get out of the system and become what are called "nationals" — not citizens, but people who have claimed their sovereign and natural birth rights. We had great fun, and trust that you will too.
We are about to begin a program of gifts for Planet Waves FM recurring members. The programming seems all done and ready; we need to tidy up the different membership levels, which we'll be taking care of during the break next week.
During our history, a few people have come forward with generous gifts to Chiron Return to support the work of the program and all else we do — including the chronology project (new version and audio just updated), our document repository, and much else. A law firm for which I testified as an expert witness in a toxins case donated $500 last week. All of this is helping build Chiron Return into a foundation stone of the next era of journalists.
While many independent journalists are doing excellent work, I know of none that have a specifically defined mission of teaching others how to do research, reporting and writing. This is a tradition that must continue, and we are making sure that it does.
With many small donations, our work will grow and prosper. If you are in a position to be a major donor, please write to me, or call us at (845) 481-5616. We consider the perfect sponsor to be a family charitable trust or nonprofit that specifically wants to support independent journalism.
Thank you for your trust and your involvement, and for tuning into the new program. Catch you around 10 pm Friday.
With love,