Planet Waves Leo Birthdays for 2007 | By Eric Francis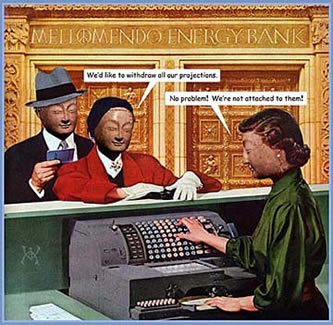 Additional information can be found in Parallel Worlds for Leo (the 2006 annual) and Spiral Door for Leo (the 2007 annual). Last year's birthday reports are located in the archives of Planet Waves Weekly. The 2005 birthday reports are here. This article is applicable to Leo rising and Leo Moon. The themes presented for any one week if birthdays may be applicable to other weeks, depending on the configuration of your chart or how sensitive you are to the conditioning cosmic forces that are at work in your life. Note, 2007 birthday reports for Gemini and Cancer are each presented in one installment rather than four, a change in the format of previous years

Introduction to Leo

LEO is the fifth and central sign of the zodiac, both Western and Vedic. Unlike the other signs, it's not ruled by a planet or satellite; it is ruled by a star, our Sun, and is the only sign to have this distinction. This particular star is the one around which all the planets that rule the other signs orbit, which gives Leo its special and particular place in the order of our lives.
Leo is the second sign on the fixed cross of the zodiac, the other three being Taurus, Scorpio and Leo's opposite sign, Aquarius. Polarities of the zodiac tend to work as one system of energy, ideas and experience. In other words, opposite signs usually work as one process. Leo grounds the energy of individuality; Aquarius grounds the energy of group consciousness that is only possible when people have reached a certain degree of individuation. Leos know why they are individuating: it's one of the most significant steps a person can take along the incarnational journey.
Alice Bailey in her book Esoteric Astrology describes Leo as "the underlying cause of progress or evolutionary movement forward; it is the keynote of the man who has achieved that true 'self-centered' attitude which makes him an individual."
While Leos are often accused of being out for themselves, if you look closely, you'll find few more community-minded people, or those willing to work tirelessly in service of the whole. It's just that Leos despise martyrdom and will tend to do work without complaining, and take care of themselves without apologizing.
They thrive on taking care of others, they tend to have a highly evolved sense of responsibility (as with the homeopathic remedy aurum metallicum) and while they can seem self-sufficient, it is always a friendly gesture to ask your friendly neighborhood kitty what help they may need, such as dinner at 11 pm when they get back from a late night at the office.
Overview of Leo 2007 Birthdays

Leo birthdays this year are characterized by activity in Virgo: particularly Venus retrograde that began Friday in Virgo and backtracks into late Leo; and an eclipse of the Sun in Virgo in a little over one month from now, on Sept. 11. The third factor is Saturn, which has been transiting Leo since July 2005, and is changing signs to Virgo in early September.
Virgo is the 2nd solar house to Leo. When using the signs as houses in Sun-sign astrology (newspaper astrology, for example), we count whole signs as houses (this is based on an older system called whole sign houses, which is very effective and the basis of many traditional astrological rules). The 2nd house addresses material resources, self-esteem and one's values system. It is what is truly yours, and what you are capable of receiving. When reading a chart, it's helpful to devote plenty of time to this house, because it is so fundamental to how we experience relationships and money — the two things people come to astrologers for most often.
With so much meaningful and relatively rare activity in this house, this year is the time for all born under the sign Leo to take their process of individual transformation (indicated by Saturn present in your birth sign) and bring it into some tangible form. Money is a key issue. Leos tend to be fiercely self-reliant where money is concerned, as well as detail-oriented. While they are generous, they also tend to be equally reticent to indulge in waste. If you know a Leo who lacks generosity or is a spendthrift, there are other factors in the chart creating this effect (check aspects involving Saturn and Jupiter carefully).
Saturn transiting one's birth sign is challenging, but it pushes us to grow, to accept ourselves, and to confront our limitations. It is usually by meeting our limits head-on that we get to do anything about them. Saturn in one's sign can be frustrating and wrought with a sense of blockage, but it's really there to help us impose structure on our lives and make sure we are working with a firm foundation. As Patric Walker once said (apparently borrowing from Vedic astrology), Saturn always gives us more than he takes away.
The next two years are a time to take financial matters seriously, including working with a competent advisor or two, putting the emphasis on a structured plan, and considering what of your personal property you really need. Saturn through the 2nd house indicates the need for a thorough review of one's agenda, one's material possessions, and the feeling of what one has to offer. This third factor is probably the most important 2nd house factor that exists.
What exactly is self-esteem? It is the sum total of how we feel about ourselves, and by extension, what we give ourselves permission to do in the world. With Virgo in this house for Leo, we get a cautionary note to guard against self-criticism and perfectionism. Leos would be well advised to recognize that you may only give what you already have; therefore, if you have plenty to give, that must mean you already possess it.
Yet both Saturn and the eclipse speak to what you might want to do without. Both suggest a process of consolidation, of paring down, and of trimming both expenses and assets down to reasonable proportions.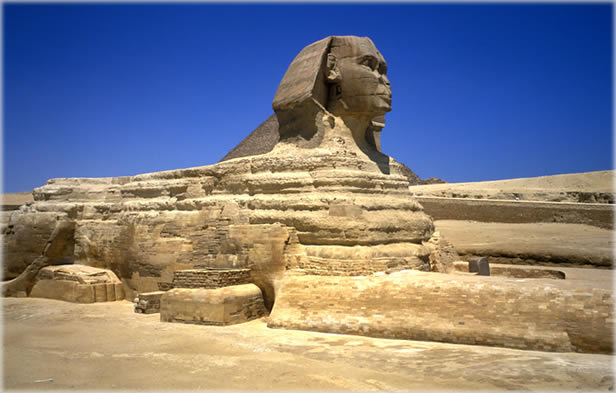 Birthdays in the Full Moon phase: July 23 through Aug. 1

The Aquarius Full Moon has shed light on all the growth that you've done in your relationships during the past two years, a story told by the transit of centaur planets Chiron and Nessus through your opposite sign. These planets have suggested that lovers, partners and very close friends have been going through a profound crisis of transformation, and to a real degree you have been the rock they have been clinging to for stability.
Notably, this has come while you are under all the pressure to grow and evolve suggested by Saturn in your sign, but you've learned a lot from the crises of others. They have given you an excellent and dependable mirror, and the most significant lesson has been that honesty is the most precious commodity in a relationship. This has not necessarily been a convenient or easy time, but it has been meaningful. We could debate whether there is such a thing as "unconditional love," but what is beyond question is that for you, the conditions you may have formerly placed on love have fallen away, one after the next. This has left you free to accept yourself as you are, and possessing a measure of real faith that others will love you that way, too.
You are among the first group of Leos to see what you have been missing all these years, that missing information being indicated by Neptune's long-term transit through Aquarius. Over the past two years, Chiron has come along, and Chiron has a gift for focusing the nebulous and difficult to grasp energy of Neptune, and to do so before it's too late. While Neptune is typically seen best in hindsight, Chiron gives us the ability to understand what is happening right now, though we may not necessarily appreciate it at first.
Jupiter transiting your 5th solar house, Sagittarius, has shifted the emphasis of your relationships from crisis management to creativity and expression. Jupiter's currently close aspect to Chiron is demonstrating that one follows logically from the other; the more attentive we are to necessities, communication and the healing process that many relationships call for, the more opportunity we have to use that growth for pleasure and creativity.
Several factors suggest that relationships with children are among the more meaningful ones in your life at this time. International themes are also hinted at: you are not really a domestic creature, and you thrive on the influences of other countries, particularly now. If you have any opportunity to go abroad in the coming few months, I suggest you take it.
And if you have any chance to expand your work horizons by getting involved in a project that is offbeat, that has little to do with what you're currently doing and seems a little outrageous, this is the time to take advantage of it. You are in one of those phases where benefit in all forms comes through having fun. There will be plenty of work to do in the coming year or two, but one of the ways you will know the right work is to discover what you love the most. Even if you think you already know, there are some surprises in store, particularly in the autumn.
Venus going retrograde in your 2nd solar house has something to say about your career. You are clearly in a time of reassessment, but you need to take a wide view. The work you have been doing is extremely valuable, both financially and socially — you just may not know it yet.
Waning Moon Phase: Aug. 2 through Aug. 13

The spotlight is on the Leo New Moon of Aug. 13. For this event, Mercury, the Moon, the Sun, Saturn and Venus are gathered in your sign. The Venus-Saturn conjunction is in a close trine to Pluto and the Galactic Core, and the New Moon is opposite Neptune to a single degree.
Jupiter has stationed direct on Aug. 7 trine your Sun, releasing a torrent of creative energy, ideas and opportunity. The theme is a reassessment and restructuring of your professional affairs. You have built a solid foundation the past two years of Saturn in your sign; indeed, you may be responsible for some significant invention, development or the creation of an institution of some kind.
It's likely you don't quite recognize the value of this work, because at the moment you are still under the influence of both Saturn and Venus retrograde, which are leading you to question more than to praise. What is interesting is the extent to which your professional activities have helped build something both of personal value and of collective value.
Venus is the sign associated with your career (this is because Taurus is in the 10th house of your solar chart). The 10th is not necessarily the sign of your "job" but rather your true calling and your life's work. Not everyone does this for a living, but now would be a good time to build bridges from one aspect of life to another; to engage in the work that is the most meaningful to you, and which you know constitutes your right livelihood.
Venus is moving across the line between your 1st and 2nd houses, as well as making a series of conjunctions to Saturn. There is a clarification process involved, and a challenge to rise to the occasion that new responsibilities are calling you to embrace. You may also be moved by a new vision of what is possible, what is necessary, or what your highest ideals are calling you to do. Pay attention over the next few months as Jupiter moves into a conjunction with Pluto for this visioning process to take form at its most vivid and daring.
At the same time, be mindful that many factors over the past couple of years have put you on notice that there is much you don't need; much that you were taught that is no longer true for you; and many factors that keep you trapped in the petty details rather than the bigger scene. Indeed, over the next few months, much hinges on your ability to think big and to let go of your fear that the details won't take care of themselves.
You would do well to balance any self-criticism with self-praise and encouragement, and to take ownership of the fact that you have indeed learned most of the lessons that the universe has been conspiring to teach you the past two years.
Even if you look around and see a world characterized by limitation, have faith. The final stages of Saturn in your sign, assisted by the Venus retrograde, suggest that your life path is still too formative to see the results. It would be prudent to hold off on any major decisions or commitments until Saturn has left your sign on Sept. 2, after which Venus goes direct about a week later. That first week of September is the window through which you will finally see your life clearly, and the eclipse of the Sun on Sept. 11 will help you solidify any commitments you need to make, or for that matter, break free of.
The new Moon of Aug. 13 is a moment of focus, revelation, and of finally being able to see the invisible.
Waxing Phase: Aug. 12 through Aug. 22

Your birthday is approaching or close to the Virgo cusp, and is most intimately involved with Saturn, Venus and all the intense activity in Virgo. You may sense that it's still a long time before your goals or desires come to fruition. You may be experiencing the negative results of previously being unconscious in your relationships.
The New Moon in your sign served as an opportunity to wake up and see the choices you've been making for what they are. There is an urgent message not to waste your precious time on people who do not give you what you need, or on situations that only draw from your resources and do not add anything. There is a simultaneous calling to find your true path in life, though this is more daring than you may have imagined.
Those born late in Leo can have a reserved or reticent quality, but the quality of the developing planetary alignment is pushing you to break free. You may not feel it yet: there are too many factors that have yet to develop. But somewhere inside you know that you need to find your clarity, and do everything in your power to keep it.
Courage is what you need now, and soon enough, it's what you will have. It's become abundantly clear that you cannot avoid taking risks; the question now is what risks you want to take. I suggest letting this question sit until whatever revelations come with the New Moon, though remember — the deeper truth is unlikely to reveal itself until the solar eclipse in Virgo.
This is your moment of breaking free of one particular pattern of thought that not only was not serving you, but which has very little bearing in truth. This transition is symbolized by the Sept. 11 eclipse, which occurs on what (even before 2001) was recognized as one of the most dramatic days of the year.
Saturn is saying be patient. Spend your time getting clear, and untangling yourself from the annoying engagements and webs of intrigue that may have characterized your life recently.
If you are experiencing any depression, or a struggle keeping your focus, keep breathing. Saturn is in the process of making its last pass over your natal Sun and, the chances are, one or two other planets as well. This is never "fun" but it is always helpful. You need to stalk your limitations like a hunter; take the offensive position and don't be afraid to offend anyone or anything.
You have far more support than you recognize, but the key to collecting that support is being willing to take a risk. Remember, it's an optional risk (characterized by a trine — the coming conjunction of Jupiter, Pluto and the Galactic Core closely aspecting your Sun later in the year). It is difficult to describe the juxtaposition between your current astrology and what develops in the autumn; the word "opposite" does not quite do it justice. Currently, you seem to be exclusively under the influence of Saturn; then all at once Saturn lets go of its grip and you are released to the graces of Jupiter, Pluto and the GC, which is a kind of grand trump card that will benefit all the signs, and which has special benefit for you if you are willing to first see, and then take the chance that it offers.
To maximize the benefits of that payoff, you need to keep your focus on the seemingly small issues you face now, and push yourself to take the long view. In the words of astrologer Sally Brompton, this is an excellent time to notice that many small things really do add up to a lot.
Remember that your own willingness to make a commitment is what will most effectively move the cosmos — including those you love — to support your path in life. Take heart. You will soon see that all the reasons you have to believe that a better life is not possible will soon turn to evidence that such is inevitable.
— Written in Brussels, Monday, July 30, 2007