Here are New York's "case" numbers and hospitalization rate as of May 13, 2021. Remember that if we are to believe the New York State Wadsworth Laboratory, the official lab, and reporting that contacted many such labs by The New York Times (which is consistent with our research) the positivity rate is inflated by 10-fold.
Still, according to the state's official numbers, sourced from Gov. Cuomo's press team, just 1 per 10,000 New Yorkers is said to be in the hospital for Covid. This sounds like a rare childhood illness, not a pandemic. In one region, the number is statistically zero. In all other regions, if we factor the 10-fold inflation rate, the number of hospitalized is 1 per 100,000 New Yorkers.
Still, the state is under a state of emergency, a mask order, and many restrictions. Vaccines and the "Empire Pass" are being pushed hard for a problem that, if it existed at one time, does not exist today.
Current numbers represent an improvement since last October, but all numbers were so low then it would not be possible to justify a state of energency then, either. — Eric F. Coppolino
See additional document below.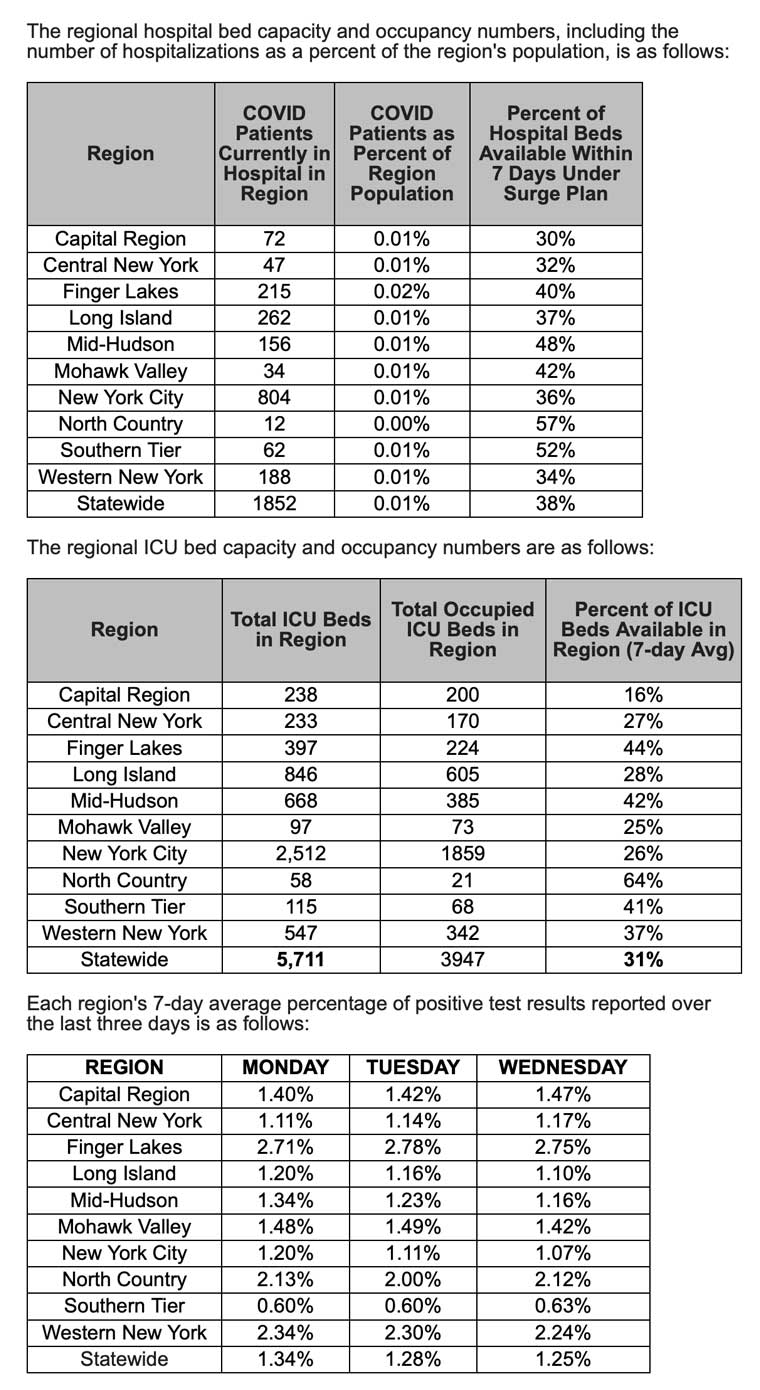 New York State DOH is still stalling on the source of these numbers, which Westchester County told me come from the State; they said they do not provide them to the state.