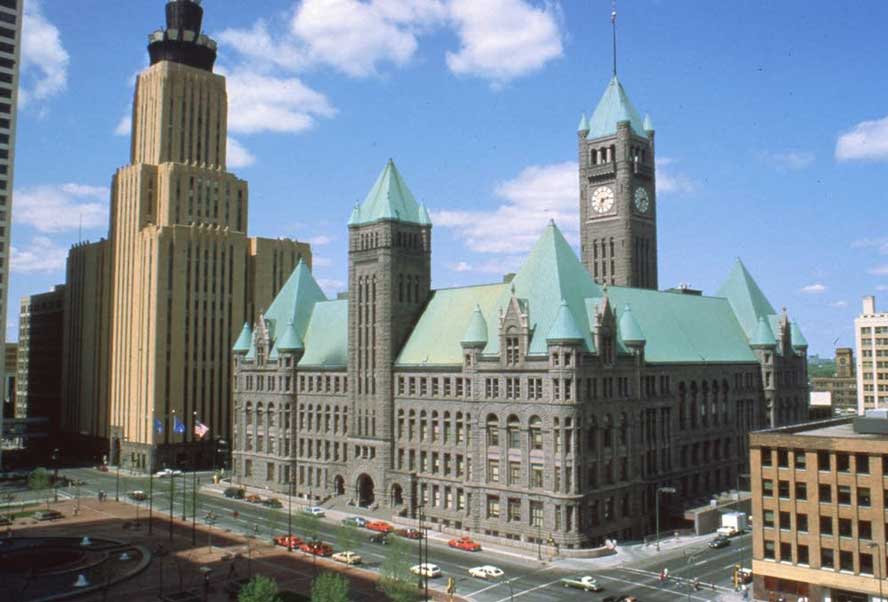 Unusual Move was Successful Public-Private Partnership Till Feds Intervened
MINNEAPOLIS — It started as what seemed like an ordinary mass shooting. Frank Andrews broke into a stairwell in City Hall, set up a sniper's nest in a remote attic window, and began taking shots at people on the street. In all, eight passers-by lost their lives.
What did they have in common? They were not wearing masks.
Earlier Thursday, Andrews, 47, said in a video posted to his Instagram that he would be "doing my duty as a citizen and saving lives," in the form of assassinating those who refused to wear a mask.
Within 15 minutes, crowds had gathered on S. 4th Street, demanding that the police not arrest Andrews, a distant relative of the iconic Andrews Sisters singing group. The protest was organized by unions representing teachers and public works employees.
At noon, the City Council held an emergency meeting and unanimously voted to retain Andrews, an Iraq War veteran, for $1.2 million for the rest of the year. This was hailed on CNN as "an innovative public-private partnership." Within half an hour, there was not a maskless person anywhere in the city or its suburbs, nor in nearby St. Paul.
But the FBI, learning of the scheme from news reports, raided the municipal complex, arresting Andrews and the entire City Council, charging them with murder, contract murder and conspiracy.
This is a developing story. Details as they become available.
Source: NBC News