Dear Fellow Traveler:
Have you ever caught yourself or someone you care about describing this scenario: when you're in a relationship you have to put your authentic life agenda aside, and be the 'relationship you', until you can't stand it any more and you get out of the relationship so you can go back to being the 'real you' for a while? This way you can 'focus on yourself' and be creative and do the things you love; which works until you want a relationship again, for sex or companionship or both, but to get there you have to lose yourself and sacrifice what you consider the most important.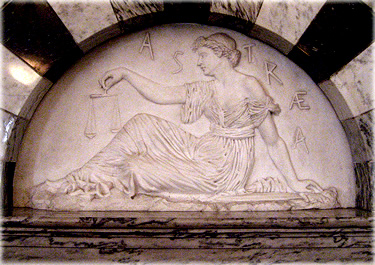 There are lots of versions of this scenario, which I call a split-self or hemisphere effect. The two sides of the brain act like different people with different needs and often it seems that both sides can't get their needs met at once, much less maintain a steady conversation. Another example is having intimate friendships with people, but after a while wanting to be closer than those permit, so you find a 'relationship'; then the other friendships, even if not directly sexual, must end once you're in a relationship.
Inside the relationship, you start to feel confined and want your other contacts, but various insecurities or the rules of appropriateness (yours or those of your partner) seem to prohibit that. Then you feel the limitations, and needing to deal with them, believe you have to sacrifice the relationship in order to have your more 'normal friendships'.
I am not suggesting that all relationships have this quality, though the world makes a compelling case that many of them do. Many have noted that monogamy (or what I will call unconscious monogamy) can be an isolating way of life, presuming not just sexual fidelity but often a kind of mental, emotional and social fidelity. Often this is born of paranoia as much as it is from a desire for togetherness. And, to be sure, it takes confidence and courage to go beyond this style of encounter.
How do relationships devolve into this state? Many of them start there. Early in this thing we call dating, we introduce prospective partners to our publicist, who looks a lot like us, but presents information strategically to ensure that we're acceptable to this other person who doesn't know us and is sure to think we're a total freak if we let on the truth. Typically when we do this we forget two things: the truth will eventually come out, and the other person probably has some surprises waiting for us. Dating is an interesting thing: it's like a mock friendship. You might act like friends, and spend time together like friends, and say you're friends, but the actual trust and familiarity are not there. It's like they are on credit.
Meanwhile, many people don't have sex with their friends so they don't 'ruin the friendship'. Hence, this thing we call dating — the certified path to relationships — takes place with someone other than a friend, such as an acquaintance, a stranger, a sex partner or as it turns out too often, an enemy.
In the dating process, we're supposed to do everything we can to present ourselves as acceptable to the other person, conceal all weaknesses and fears, present ourselves as impeccably monogamous, as successful and in perfect health; not mention opposite sex friends, bisexuality or our cross-dressing bondage fetish.
We all know how judgmental many people are, and more to the point, we know how judgmental we are. I think it's fair to lament how closed-minded so many people are, and how unconscious they can be about it. Question for you: how long is your list of turn-offs? How long is your list of requirements for a suitable suitor? That will give you an idea how difficult we make it for one another, and how far we've drifted from relationships as a source of pleasure and companionship, rather than getting a list of expectations met.
It's no wonder why we're so terrified to be ourselves. There's one other reason, too, which comes wrapped in a paradox. Most 'unpartnered' people you meet are cruising for The One. We're not seeking 'casual' relationships or casual sex; those are allegedly insincere and unfulfilling. We want the supposedly Real Thing, which precludes hanging loose and being real. So instead, we polish up the relationship résumé and put on our most authentic air. The contradiction is that if we're really looking for The One and not the supposedly dreaded, evil, scandalous, disease-laden friendship with benefits, The One is presumably The One who will accept us for who we are: and in that case, no gloss would be necessary.
Characterizing the typically backwards, upside-down thinking of the world, you could say that our search for a relationship is often driven by the desire to avoid relationships. The whole process is so laden with unquestioned habits, values and presumptions, including the presumption that it's acceptable to lie, it's amazing that anyone ever gets to know anyone else. But try as we may to avoid it, we do get to know one another, as the old saying goes, for better or for worse.
Then we wonder why our relationships are such a struggle; why we can go so long without a partner; why it so often feels like we'll never have sex again; why we have to make so many compromises once we're involved in a relationship.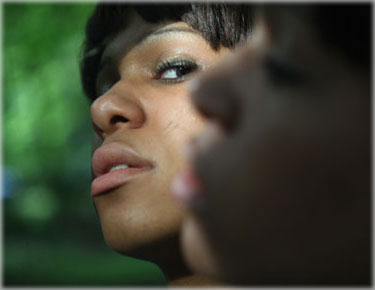 It does not help that it's nearly impossible to have a real discussion about these topics. For example, in my experience, every person has his or her own sexual and emotional orientation. We each have specific needs, desires and tendencies. Yet nearly all discussions of relationship are based on the marriage model of allegedly exclusive heterosexual monogamy, or some certified, sanctified form of queer. There are severe penalties for violating these rules. Often it seems the people who dole out the penalties break the rules the most often.
We need some sanity here. We need to take relationships seriously, and that is going to take commitments to both growth and authenticity that are not generally proffered in our society.
Saturn entered Libra Thursday, and that's an occasion to consider the next phase of our lives. The planet of authority, structure, boundaries and commitments changes signs every 30 months or so, and as it does, we move dependably from theme to theme. Saturn in Libra is about focusing on relationships, and in particular, authenticity and balance in relationships.
For anyone even vaguely conscious, relationships are a focal point of growth. That requirement — awareness — rules out plenty of people. So does the notion of growth. For many others, relationships are where we hang out and avoid progress and indeed avoid ourselves. Which is, you know, fine as far as it goes: but if this is the case, we need to save some energy and stop wondering why things go so poorly so often. Why the divorces become so vicious. Why we seem to be on a constant search that goes on and on and on.
At some point in my astrological career, after years and years of hearing scores of relationship stories — most of them from women — it occurred to me: many people enter relationships as a pact to avoid growth. I considered this for a while, and considered my own life, and I realized why it was true, or why it seemed true. Our relationships are predicated on the idea that a stable, longterm situation is the objective or aim. Therefore, we will tend to suppress anything that threatens that concept of relationship. One of the things that threatens a relationship is when people change. Growth implies change, often in profound and unexpected directions. Within our culture's one available officially-certified style of relationship, growth can easily be perceived as a threat. To stay in a relationship, often you have to do your best to be the same. You have to be the person that your partner expects you to be.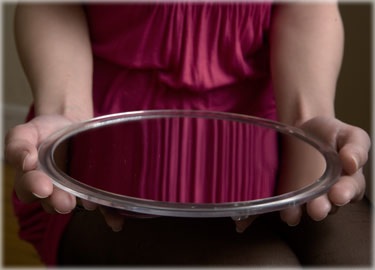 The first thing that Saturn says is face reality. Usually by the time Saturn comes along and sets a limit, we've been aware of exceeding the limit for a while. Saturn in Libra is like peeling a veneer off of things. Libra works on several levels, and one of them is about presentation.
Everything that Libra touches is impeccably presented, and Saturn is coming along to strip off the finish and see what's under the surface. This is a terrifying prospect to most people. Most of us have so little experience simply being ourselves that we are extremely uncomfortable doing so. It feels unstable, vulnerable and scary. There is a fear we carry that if I am myself, this relationship will end.
The next thing that Saturn says is face your fears. Saturn can point to what we fear the most, and in the case of Saturn in Libra that would be about intimacy of any shade — and if you ask me, sex and relationships are inseparable. Any two people who get to know one another for long enough will at least develop some sexual curiosity for one another. Alice A. Bailey notes in Esoteric Astrology that Libra is one of the most important signs for understanding sex (even surpassing Scorpio in this regard). Anyone who has read (let's be modest) so many as three books on the history of sex understands that we are nearly all clueless.
We are also a society of sexophobes. Most people don't even know it. Many people become viscerally, visually uncomfortable at the least mention or suggestion of sex, which of course requires perpetuating ignorance. In my office I have a genre of reader mail known as "I am not a prude" letters. These arrive in response to my website's frank articles about sex and pleasure, or my nude photos. The letters always start, "I am not a prude, but this conversation/photo/article is inappropriate for an astrology website." I guess we're just supposed to talk about romance — nothing too real. I suggest that we make the discussion of sex normal, and that we get over our apprehension about it by diving into the subject matter.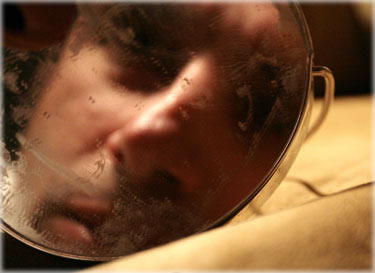 Many consider avoiding the discussion a form of maintaining their integrity in a way you would expect from a vegan. In one of the classic "I am not a prude" letters of all time, a reader in Europe recently expressed not only her opposition to my photos but, when I pressed her for information, her objection to making information about sex available. "Sex is much better and more fun and more creative and more respectful without any 'education'," she wrote. "This leaves space for discovery." As if there is anything but space for discovery in sexuality. (I strongly advise Americans to stop thinking that Europeans are more enlightened about sex and relationships. They just have more nude beaches than we do and lower BMI because so many smoke.)
Our culture has so thoroughly suppressed honest discussion of sex that the mere mention of the topic seems destabilizing, dangerous or perverse. So it becomes, perpetuating fear and ignorance to an astonishing degree, glossed over by obsession with scandalous subject matter. We live with the illusion that we are an oversexed culture. But we emphasize the glamorous and the scandalous at the expense of what is simply true for us. I suggest we look at what our obsession with scandal is designed to cover over, and what it denies us.
We also suppress discussion of relationships, and the reason for this is the mandatory monogamy rule. Permissible discussions about relationships nearly all center around perpetuating the illusion of monogamy. Any real conversation about sex would be driven by curiosity, and we all know that curiosity does not honor the notion of monogamy.
I am not saying that there are not people who are happily monogamous. Clearly, there are some. But the preferences, values or experiences of some couples are not enough to make this way of living mandatory for everyone. Let's also make a distinction between monogamy as an organic state of being between two people, which seems to work pretty well most of the time, and monogamy imposed or self-imposed as a moral imperative, which seems to fail miserably most of the time. We need to know our options, and that takes finding out what they are, and challenging the guilt that might keep us in line if we want to try something original or different. If you're curious, give yourself space to learn and discover. Get used to people thinking you're different, and the feeling that your parents will not approve. Gay, lesbian, bi and trans people come out to their parents all the time and nearly all of them feel better about it. I think that those with 'alternative' concepts of relationships can learn a lot from them.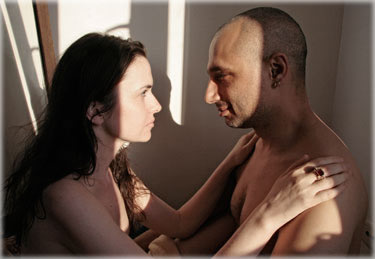 Saturn in Libra suggests putting some discipline into understanding both sex and relationships: and I mean actual understanding, not regurgitating Sex and the City or what you unwittingly ate at your parents' or grandparents' dinner table 30 years ago. There are some excellent books out. One is called The Myth of Monogamy, which is based on DNA testing of all kinds of critters. No — ducks are not monogamous; let's have a good cry and get over it. A new one that's appeared is called Sex at Dawn: The Prehistoric Origins of Modern Sexuality. The publishers tracked down my address and sent me a copy. I haven't finished it yet but it's a lot of fun. One of the all-time classics is Eros Denied by Wayland Young, available for $5 from any online used bookseller (published by Grove Press in 1964). I promise you this will be one of the most enlightening books you'll ever read. So too will A General Theory of Love, which talks about the neurology of emotional and sexual relationships, what we stand to gain by working with a good therapist, and how therapy works. [There is an ongoing thread about therapy on the Planet Waves daily blog.]
Finally, Saturn in Libra suggests that we have to make room for change. People who are alive grow and change, and the same is true for relationships that are alive. For those committed to living up to their grandparents' 50-year marriage or someday being like that cute, old couple you see in your neighborhood, this may be a tough thing. For those who have no sense of who they are outside of a relationship, this might be scary, but in order to be in a relationship you have to know yourself, accept yourself and love yourself. Of course, this is society's biggest taboo.
When you know yourself, you're free. You don't need to depend on others for your basic existence. You discover that it's your privilege to love, that it's your body and that this is your life. And when you're real with yourself, you can be real with others — that is the starting point.
Yours & truly,


The Big Smear
By Judith Gayle | Political Waves
In 2003, before becoming either a senator or head of the short-lived Air America, Al Franken published a book called Lies And the Lying Liars Who Tell Them: A Fair and Balanced Look at the Right. His courage was astounding, considering the year and the political climate. Franken earned the ire of the right, particularly O'Reilly and Hannity at FOX News and ideologues led by Rush Limbaugh. At the time, many people were unfamiliar with the dynamics of innuendo, slander and outright lies legitimized by those in power. Seven years later, Al Franken has proved to be as courageous a legislator as he was a political commentator. I still can't watch FOX without thinking, "Lies and lying liars." Unfortunately, FOX continues to justify Al's early warnings.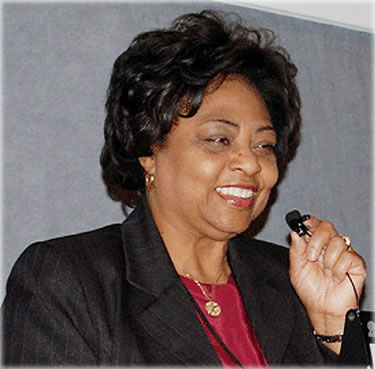 This week, FOX News played a short clip of comments from a recent speech to an NAACP gathering by Shirley Sherrod, a Department of Agriculture employee. Ms. Sherrod spoke of her feelings in 1986 at being asked to help a white farmer while so many black farmers were being ignored. Sherrod's father had been murdered by a white farmer when she was a child. Her speech traced her personal journey through the maze of racism to the realization that it was not race, but the moneyed elite that created inequities. In her moving address, she made a case for classism.
FOX cherry-picked fewer than three minutes of commentary from Sherrod's forty-minute speech, taking remarks out of context and labeling them [overt racism] against white folk. The NAACP reacted with knee-jerk censure, prompting Agriculture Secretary Tom Vilsack to demand Sherrod's resignation. The White House quickly backed Vilsack, then retreated when the NAACP reversed its position following CNN's prompt coverage of Sherrod's entire speech. When the white farmer and his wife — the subjects of the 1986 incident — called the FOX story hogwash, it became apparent that we'd all been had yet again.
The right has made an art form of distortion. They're past masters at selecting some factoid, twisting it into a pretzel of accusation and moral platitude, and pushing it down our throats whole and unexamined. They did so with weapons of mass destruction, with government spying on U.S. citizens, with torture. They practice the art of deception daily. Their leadership tackles the big, faux issues — 'bankrupt' Social Security, death panels for grandma, the return of the Black Panthers, etc. — while their footsoldiers muckrake. With nothing to lose, they proclaim everything a win. They will throw anything at the Democrats that might stick. They will push any button, frighten any citizen, or stain the name of anyone in order to spread doubt and disenchantment.
The Sherrod clip originally appeared on Andrew Breitbart's radical-right website, Biggovernment.com, which was also the source of the 2009 ACORN 'sting' video. The ACORN bit of theatre featured an outlandishly dressed 'pimp and prostitute' supposedly receiving from ACORN helpful hints for tax avoidance, human smuggling and child prostitution. The Association of Community Organizations for Reform Now (ACORN) was an umbrella NGO dedicated to neighborhood safety, voter registration, health care, affordable housing, and other lower and middle-class issues. With over 400,000 members and 1,200 neighborhood chapters, ACORN received 10% of its 25 million-dollar budget from federal funding. Sting videos from both coasts were heavily edited with a bias toward employees of color and looped to run on FOX.
Responding to the outcry over videos gone viral, Congress voted to eliminate ACORN's federal funding. Democrats sidestepped conservative accusations that they were as corrupt as ACORN, and to this day Obama's history as a community organizer is linked to the scandalous, wholly contrived video that FOX called 'breaking news.' Although Congress's funding resolution was later nullified as unconstitutional, ACORN went broke and disbanded this year. The crucial services offered by ACORN are gone. The congressional Government Accounting Office (GAO) eventually found ACORN innocent of any wrongdoing. The GAO ruling, however, didn't make the evening news, allowing FOX's sting to brand ACORN as forever criminal in the eyes of the nation. We were snookered again.
In contrast, the Sherrod scam was caught very quickly, the truth of it spreading rapidly across the web and news agencies. Even Glenn Beck, a major voice of the conservative smear machine, called for Ms. Sherrod's rehire. The White House quickly offered an apology, as did Secretary Vilsack, who offered Sherrod a new position, which she is considering. The race card will always spell trouble for Obama in one way or another. The 'post-racial' meme of his presidency has increased the establishment's sensitivity to racism, even as the Tea Baggers have ratcheted up their assaults.
The NAACP has recently taken on factions within the Bagger movement. The predominantly white Baggers cry reverse racism, the impetus that catapulted Breitbart's tape into the limelight. Yet strangely enough, this obnoxious story of race baiting shows that we've made a bit of progress in terms of trusting propaganda. We lost ACORN to the smear machine but we didn't lose Shirley Sherrod or her inspirational story of acceptance and tolerance.
Another propaganda battle we can't afford to lose is the issue of climate change. Last year, Sarah Palin took great glee in telling Obama not to waste his time going to Copenhagen for climate discussions. A hacked series of e-mails from a climate center in Britain had given deniers fodder to cry hoax. According to Palin, "the radical environmental movement" was behind the "politicized" science of Al Gore and his ilk. Disagreement among scientists, blown up in a manufactured scandal dubbed ClimateGate, proved to the talking heads that climate change was the product of a liberal cult.
According to Media Matters for America, FOX and friends spent Earth Day exposing the 'fraudulent claims of radical environmentalists.' The aforementioned Andrew Breitbart called ClimateGate "high treason," suggesting capital punishment for NASA scientist James Hansen. The simplistic logic of this argument — that disagreement among scientists is proof of anything — is as stunning as assertions that snow and ice in February prove there is no global warming. (FOX never mentions the June heat index, the highest ever recorded worldwide.) But a lie doesn't have to make sense. It simply has to stick, which it did. Until now.
As reported by The New York Times, here are the findings of the Independent Climate Change Email Review:
Nine months ago there was an unjustified attack on the scientific integrity of researchers at the University of East Anglia and, as a result, on climate science as a whole. Emails stolen from this university were selectively misused to make serious allegations about the work of the Climatic Research Unit [CRU below] and the people who worked there or were connected to it. Some people accepted those misrepresentations at face value without question and repeated them as fact.

Today, for the third and hopefully for the final time, an exhaustive independent review has exposed as unfounded the overwhelming thrust of the allegations against our science. We hope that commentators will accurately reflect what this highly detailed independent report says, and finally lay to rest the conspiracy theories, untruths and misunderstandings that have circulated.
We need to set the record straight on this front, and decisively indict FOX as a chronically deceptive source of information. As [Paul Krugman] points out, "When the right-wing noise machine starts promoting another alleged scandal, you shouldn't suspect that it's fake — you should presume that it's fake, until further evidence becomes available."
Somehow the lowest common denominator of human behavior — smearing, muckraking, and distorting — has trumped truth again and again, even under the auspices of a liberal administration. We must break this crude chain of anti-intellectual scandalmongering. It's time to stop the lies and the lying liars who tell them.
Weekly Horoscope for Friday, July 23, 2010, #825 – BY ERIC FRANCIS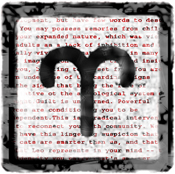 You may take a gentler approach to a relationship than your emotions are dictating. Current aspects suggest strongly that you may be feeling frustrated, hemmed in or overcommitted. You've tasted freedom and you want more. There is often the question of balancing that with what relationships seem to call for — except for one thing: we don't have a ready-made model of coupling that encourages change, growth and exploration. Most of us need some grounding in our relationships, and anyone who is waking up and discovering who they are needs the flexibility to be an individual. I suggest you bring this issue to the forefront of your relationship rather than leaving it lurking in the background. You're not going to lose your imagination, your passion or your curiosity anytime soon, nor are you going to lose your desire to share love. In my view, anyway, you don't need to sacrifice one for the other.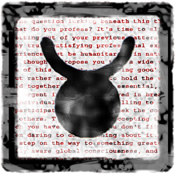 I have suggested many times that you won't be happy with anything but a visionary career, something that has the essence of authentic altruism. You are starting to get a new look not only at this possibility, but at the actual potential. Making advances in your professional life is not merely about something that happens and it's not merely about making it happen. However, the first essential item on the list of basics is wanting what you want. If you find yourself doing mental gymnastics about this, stop yourself, and be clear about what you desire. That's another way of saying feel good about yourself, and proceed from there. I suggest you not concern yourself with how you're going to make it happen, or how it's going to happen, at this stage: merely with setting your objective. Then, notice where you are today and track how far you've already come. This may give you the hint that you don't have far to go.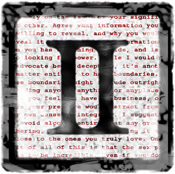 Most of what we do with our lives is suffocated in the paradox of needing our parents' approval. By most, I mean for some people, up to 99% of their energy gets funneled into covertly seeking the approval of the very people who neglected them. This gets a lot of different names and descriptions such as creative blocks, struggles in relationships, physical disease, depression, discontentment and self-loathing. We may have the impulse and even the desire to live our own lives, but to do that we invariably come up against the sense of betraying someone if we do. It could be an actual parent, or someone who has settled into our reality as a surrogate. This, in turn, creates a split. Half of us need to be free. The other half is trying to protect the person from the supposed betrayal. The result is a person in conflict, and this can cause actual splits in the mind. The next couple of months will present you with an unusual tour of your family history. I suggest you proceed with the detachment of an anthropologist rather than the emotional immersion of a child.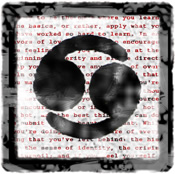 Today group sex is considered kinky and unusual, though there was a time when all sex was group sex. Paper-thin walls, tents, dwellings with no divisions and the ancient practice of the family bed meant that everyone was aware of sexuality as a tribal matter. Then there were the rituals that are all but lost to time. This weekend's Full Moon in Aquarius is an invitation to open up that dimension in your own life. You may or may not be up to some kind of group experience (and how to create one is another story), but you can tune into the collective nature of sexuality that surrounds us all. Drop some of your filters and polite propriety, and let yourself feel outside the bonds of certified relationship mode. That is to say, let yourself be turned on by who or whatever turns you on. Notice what people say, what they put on open display and what they notice. Reveal something about yourself to those to whom you might never dare expressing your erotic truth. And whether you're solo or with someone else, some very yummy phantasy will be vibrating in the air.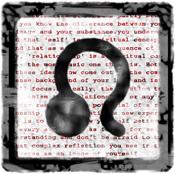 With the Sun entering your birth sign this week, you're likely to be feeling confident, though I would suggest you not let that verge into overconfident. The first will point the way forward; the second will lead you right back to doubt. Several situations in your life are developing rapidly and require your full focus. You cannot assume that something is going to 'just happen' or that 'things will work out'. What you can count on is that if you take one step at a time, and check your work at the appropriate moment, you will be able to guide events sufficiently to get a constructive result — and maybe a lot better. Be mindful anywhere there is a system involved: a human system such as an organization; a technological system; or a thought system that influences the way you make decisions. Look for what you're doing right; hunt for flaws and fissures and repair them immediately. You may not get a second chance.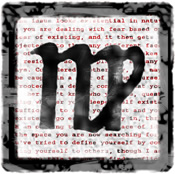 Be careful about directing anger or resentment at yourself, which could show up as guilt. Or, it might appear as the belief that you must make a sacrifice. I am not saying that we don't give up certain things in order to have certain others, but this can be done with more or less conflict, and more or less passion. Lately it seems that one external obstacle has given way, only to reveal the existence of a more complex inner challenge. I suggest you be grateful for this. The situations you're working through often mask for one another. When you make a discovery about an underlying issue, that's a reason to give yourself a high-five. It's clear from your charts that you're trying to work something out. One desire seems to conflict with another, or your state of mind is not quite harmonizing with something that's important to you. Here's what I suggest: patiently cycle through a diversity of approaches until you find the one that actually works — and such exists.
Love is about play. Yes, it's about paying the mortgage and knowing where someone is at 10 pm and all of that, but if love is not a source of pleasure, companionship and contact, then what's the point? For many, love is an isolating experience. For you it's nothing of the kind: your impulse is to love everyone, and as it works out, that's one of the best things you have to offer the world. You have an unusual opening this weekend to get the vibe going. Teach people how to be more playful and more willing to be vulnerable. Remind everyone that love is normal, not special. Explore the fuzzy line between love and friendship. Remind everyone that every relationship is part of a larger community. You often try to do these things. You among everyone you know has the deepest commitment to openness. Suddenly you may discover you're not alone.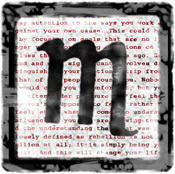 Certain new developments are pulling you deeper into yourself, and you may be resisting. That would be logical, if you thought that being closer to yourself meant you were going to be more distant than others. In the short run that may be true, though you can be sure that those from whom you might be more distant are not serving your growth or your sanity. I suggest you dive into yourself and see what you discover. If you feel guilty for doing this or if someone around you resists, remember the feeling. If you do need to be around people, I suggest that you keep it down to a small group in your own home, and that the people you invite be those to whom you have no special obligation — just a bond of authentic friendship. More than anything, you need to feel and to have others — not one other person, but others — acknowledge your feelings. But here is the point. You must acknowledge them first.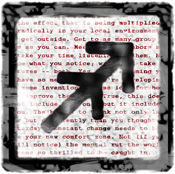 This weekend's Full Moon in the very Sagittarian sign Aquarius is a moment of transcendence for you. The prison gates of your mind — that is, all those concepts that you drag around — open up and you can step out into clear air and light. The point of doing this is so that you have space to observe the world rather than see it through your preconceived ideas, expectations or ideology. What may surprise you is your observation of how much your notions of the world were coloring or obscuring your actual view. You need to keep your perception clear and your mind open in these days and weeks, and keep them open. Life is holding out many unusual options and possibilities, and to explore them fully will require confidence that can only come with being honest. Borrowing from T.S. Eliot, you will know that's happened when you come back to the place you started and see it for the first time.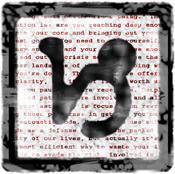 You will be able to solve a significant money issue in the next few days, and the way you're going to do that is with an idea. What you discover was sitting right in front of you all along; you're likely to notice that the only thing that changed was your perspective. To that end, look at any problem in your life from a diversity of viewpoints. Walk around the issue; step back and look at it from a distance. You may discover that the first thing you can do is adjust your mental outlook. The second thing you can do is adjust a goal, making it more realistic and practical. Eliminate any notion of appearance or pretense. Forget what anyone would think or might think. You don't need everyone to agree with you, and you might want to move that expectation out of the way. You do, however, need the right person to share your perspective, and work the issue out as a team.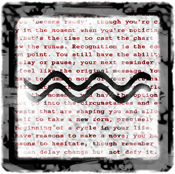 This weekend is the annual Full Moon in your birth sign, and it's a hot one. The Moon makes aspects to Jupiter, Uranus, Pluto, Saturn and a bevy of small worlds. This is going to light up your social instincts like little ever has. Think of it as the kind of astrology under which The Beatles met, or where a great revolution (intellectual, artistic, visionary) was planned. This planetary setup suggests that anyone can lead you to anyone else; if under the usual aspects we are all at most separated from one another by six degrees, think of this moment as one degree of separation. As for the emotional vibe: I can say something to you that few others might appreciate, which is this. Many people are pushing through resistance that they don't understand. They convert emotional energy into mental gymnastics, thereby torturing themselves. You've moved past this, or you have enough times that you know in your heart that it can be done. Hold that space and you will allow others to treat their inner contradictions that much more gently.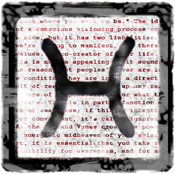 I have three suggestions for you this weekend, which is the most gorgeous astrological image of introspection that I've seen in several lifetimes. Suggestion one, clean a closet. You may want to clean in general (a solid hour would do), and you can make a party of it, but digging out and transforming one closet is the key. Think of it as a treasure hunt for some missing information about yourself — some gem from which you will profit wildly (and a little extra space for your shoe collection). Second, whatever may be your current relational/sexual partnership status, cast away the world and dive into your inner fantasy sanctuary and melt every bit of resistance in your mind to delicate steam and the essential oil of you. Last, after you do both of these things, seek out a weird, interesting or otherwise strange group of people and get in a group situation. Bring into that situation the energy of utter and absolute self-acceptance, open up your heart and see what happens.