Step 1. Download Adobe Acrobat Reader
Step 2. From your phone navigate to your desired PDF download and click the U.S. Letter link. When prompted with "Open with", choose Adobe Acrobat, then tap the "Always" button.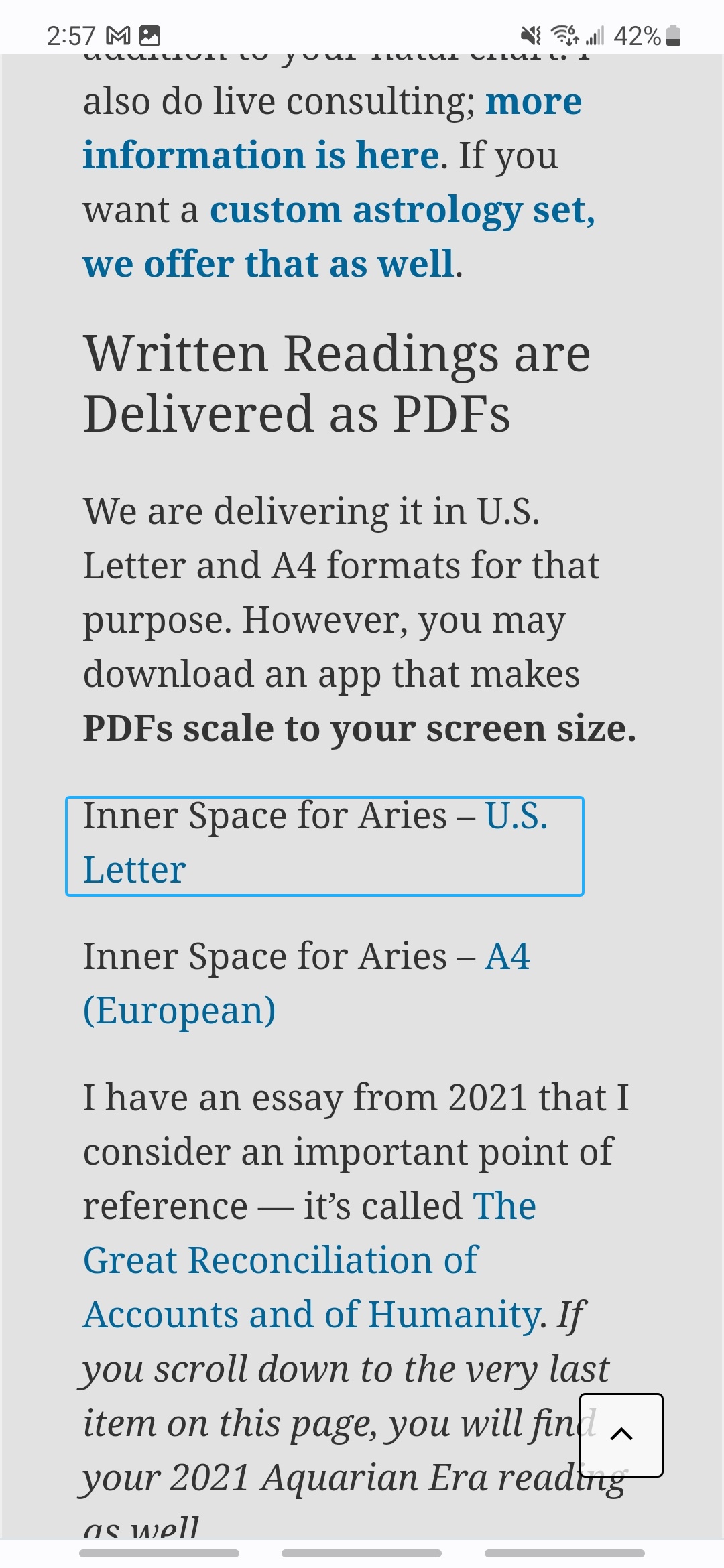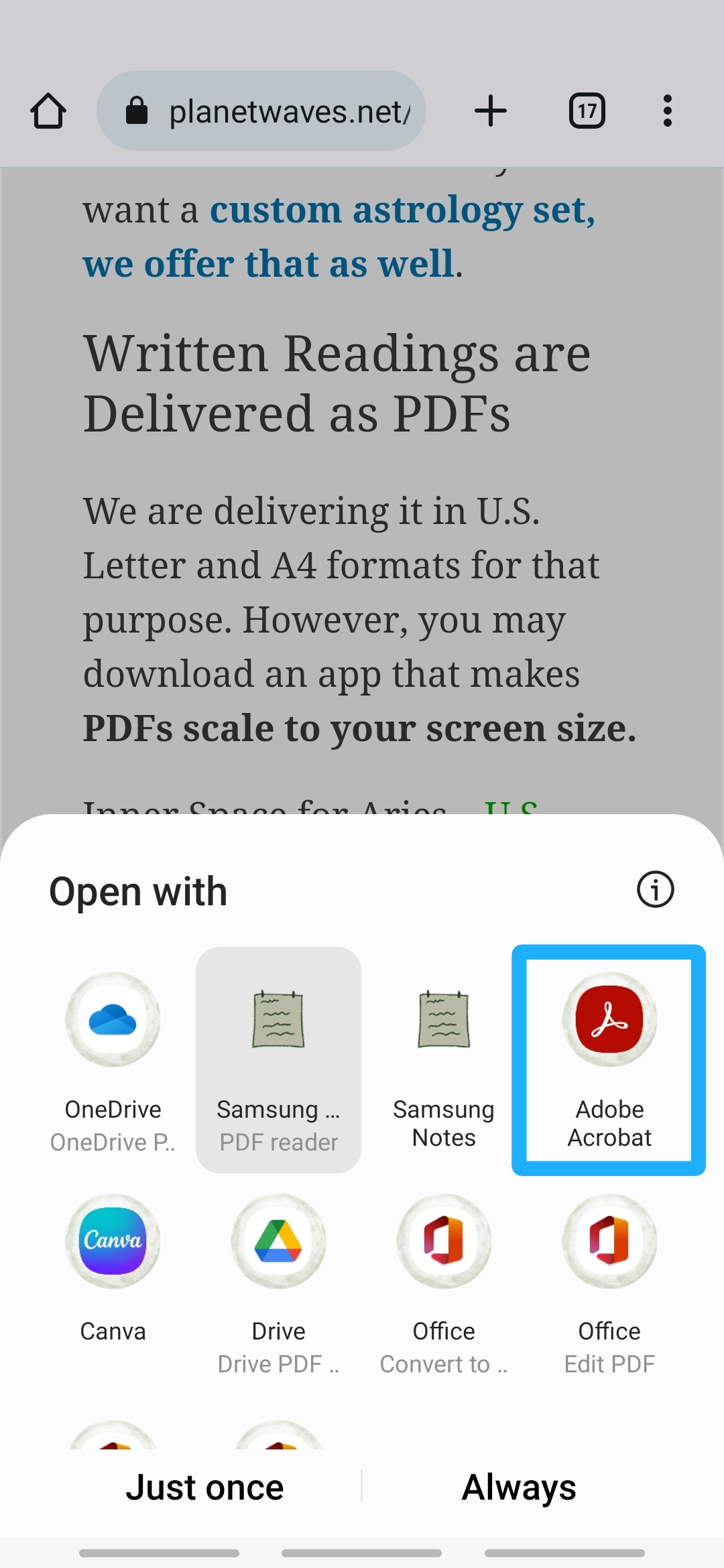 Step 3. The document should now be open in Adobe Acrobat. If it doesn't activated automatically, manually click the water drop text icon in the top middle to activate the mobile friendly view. It should look like the screenshot below
.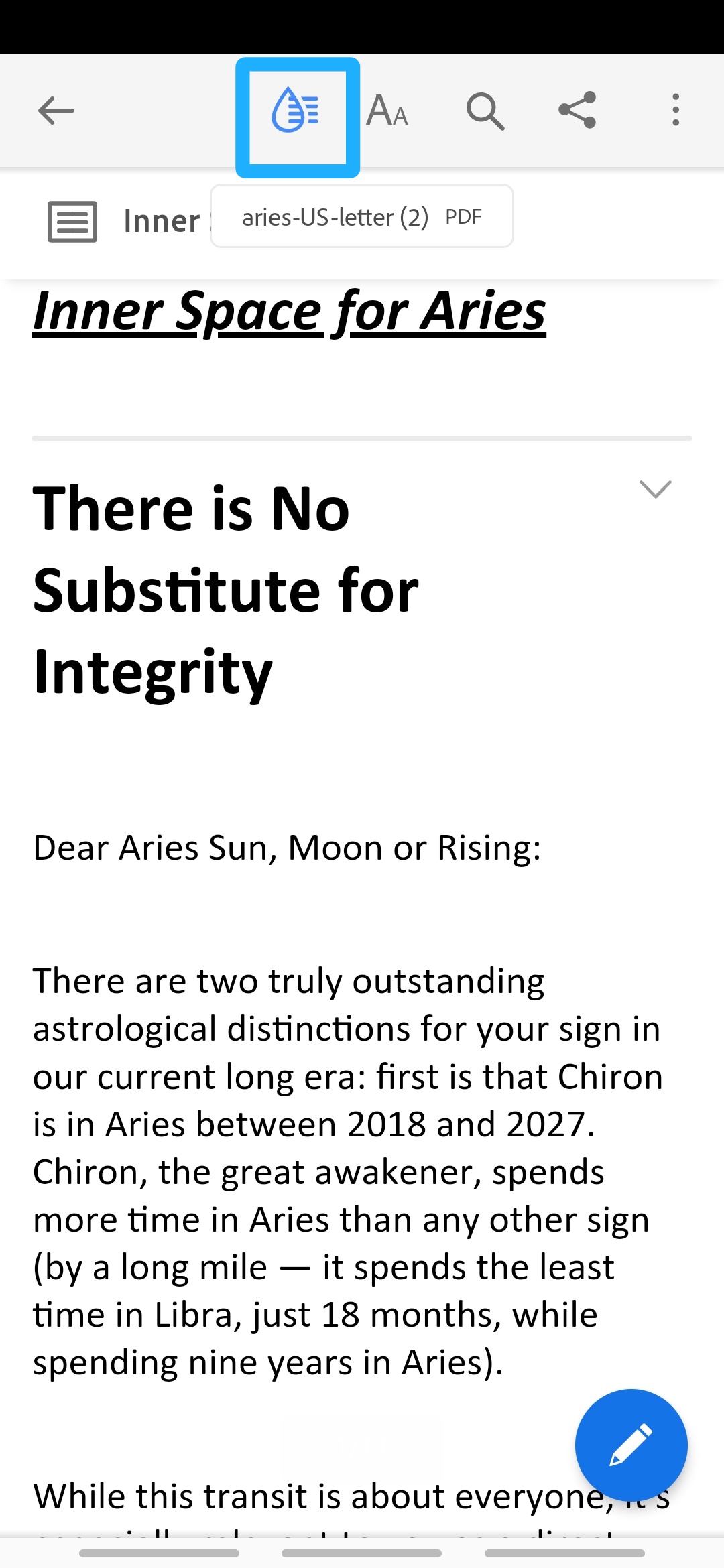 Now that you have successfully imported your PDF into the reader, it can be accessed from the home page of the Adobe Acrobat Reader app at any time, shown below.