Dear Friend and Reader:
July is the month when Jupiter changes signs to Leo. Jupiter takes about 12 years to go around the Sun, so it spends about a year in each sign. It's been in Cancer since last summer, and quite a time it's been. During this phase we've lived through some genuinely challenging astrology that is, as I write, letting go of its grip. That's happening exactly while you may be finally getting a grip.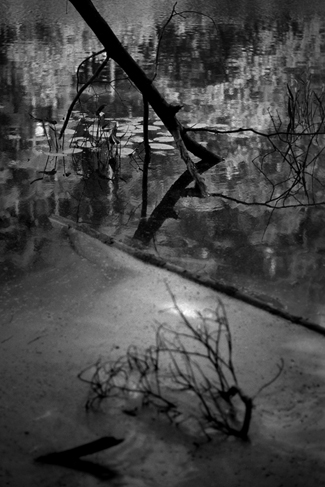 Jupiter is what's called 'exalted' in the sign Cancer, meaning that it's a very strong placement, which I believe has offered protection from what otherwise could have been considerably more difficult. One of Jupiter's roles in the solar system is to attract inbound objects such as comets and little asteroids, which prevents them from hitting the Earth. Jupiter can work a similar way in astrology.
To my perception Jupiter in Cancer has also been about guiding us in the direction of keeping matters focused on an emotional level. That's a fine line to walk in a world that tends to deny feelings and create situations where it seems like vulnerability is dangerous or impossible. Then, as much as people claim to want others to be present in their feelings, or even to express them, they can get just as freaked out when they meet someone who actually does that.
Now Jupiter is about to change signs, from water sign Cancer to fire sign Leo. This happens July 16, with another peak soon after on July 24, when the Sun makes its one and only conjunction to Jupiter in Leo for this cycle. Now is the time to adjust to the new environment, drink up this rare energy with every cell and put it to creative use.
In my perception, the core message of Jupiter in Leo is about focusing on self-esteem. This is directly related to courage. It's my observation that the most troubling spiritual crisis of our society and our time in history involves self-esteem, which you might think of as self-respect, and which I will do my best to demonstrate is really about cultivating a healthy relationship to yourself and your existence. Courage, or coming from the heart, is integral to this.
A Review: End-to-End Retrograde Inner Planets
We have just experienced more than six months of consecutive retrograde inner planets. This is fairly rare. Inner planets, because they're closer to the Earth, are retrograde a lesser percentage of the time than are the outer planets. They tend to have more pronounced effects, and they speak to topics that are more readily accessible and that seem more personally relevant.
Sometimes inner planet retrogrades happen simultaneously and other times they spread out throughout the year. And sometimes they come on one at a time, like in The Five Chinese Brothers. Since the Capricorn solstice, first Venus, then Mercury, then Mars, then Mercury again have been retrograde, end-to-end. No sooner did one retrograde conclude then another one began. This pattern ends on July 1, when Mercury stations direct in Gemini.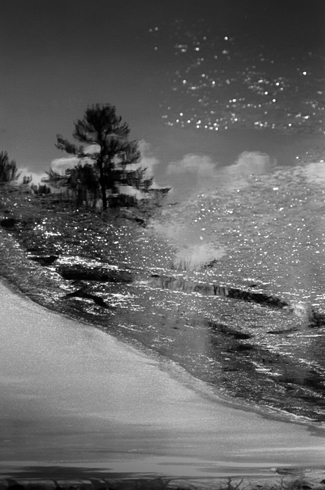 Inner planet retrogrades put us into contact with inner reality. They bring up the past, they resurrect unresolved material and they have a way of peeling back the layers to show us what's in there. Also, when an inner planet makes a retrograde in a certain sign, it sets the theme and tone of that planet through the next cycle. Let's take them one at a time, in short format.
Venus retrograde in Capricorn (Dec. 21, 2013, through Jan. 31, 2014) described the highly structured ways most people think of "love." 'Structured' means packing all kinds of rules around feelings — such as who is supposed to relate to who and why or why not, and how and when, and trying to dance to expectations that others have of you, or that you have of them.
Think of how easy it is for people to go into scandal mode, even when nobody is being harmed and everything is perfectly legal.
This transit was also a challenge to all the judgment and guilt that normally attends loving or sexual relationships. Much of that judgment and guilt is fed to us by family members, religion and peers who got it from their families and religion. Then it's reinforced by culture and represents the toxic emotional brew that so many people simmer in.
The response is generally to adopt a public relations position of prudery and purity, then go for the wild debauchery when nobody is looking, a nearly perfect identikit of Venus retrograde in Capricorn.
The question we are left with is: are your feelings really your feelings, or are you in some way obliged to follow emotional and social choreography, or to go into guilt/scandal mode if you do not? These are questions that require real awareness, because our conditioned responses are typically so automatic and self-righteous.
Mars retrograde in Libra (March 1 through May 19) was a study in gender and projection. It peeled back a few layers revealing how much emotional garbage the sexes project on one another. We got a look at how the supposed differences between the sexes are greatly exaggerated. Any time you hear someone saying that one sex is fundamentally different from the other, that's time to stop and question whether it's vaguely true, and to notice whether it's part of a marketing campaign. It might be true, though I'm suggesting a moment of reflection — because it might not be.
There was something to this transit about dashed hopes in relationships and how angry so many people are that relationships don't work out for them. There was something about owning one's disappointment and anger and not projecting that onto others. And Mars retrograde in Libra (and its ongoing presence there in direct motion, which transitions this next month) is about owning your own desire and not projecting it onto others — as if they are the only ones who feel these things and somehow you do not.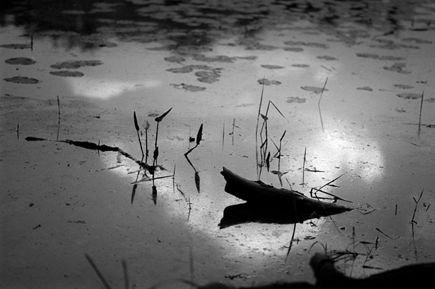 One brief thought about the three Mercury retrogrades this year. They all involve Mercury's movement between water signs and air signs, starting on the watery side and retrograding back into the air sign. The Mercury retrograde that ends on July 1 began in Cancer (a water sign) and ends in Gemini (an air sign).
The message here is that you cannot think with your emotions. It's necessary to feel and to think, and to know the difference — and to apply an appropriate response when you have the chance to do so. There's also a message about the difference between emoting and feeling; emoting is output mode, feeling is input mode — it really is that simple.
We are about to move into new territory. This month two elements of the grand cross that's been the defining factor of 2014 astrology move on to new signs — Jupiter ingresses Leo on July 16 and Mars ingresses Scorpio on July 25. Put simply, the grand cross is over, though the Uranus-Pluto square I've written about many times in this space continues well into next year. More on that another time.
Jupiter in Leo: The Gold Standard of Self-Esteem
Jupiter in Leo is to me an image of self-esteem. It's an image of valuing oneself, and of allowing that sense of value to grow and expand. It's difficult to describe the self-esteem problem because it's so widespread, and because so many people take it for granted in their own lives.
It's a kind of ever-present cultural toxin that fades into the background, then seems to run the show. It does this by setting a low standard of what one's own life and ideas are worth. It is this standard that we need to raise for ourselves and put out as an example to others.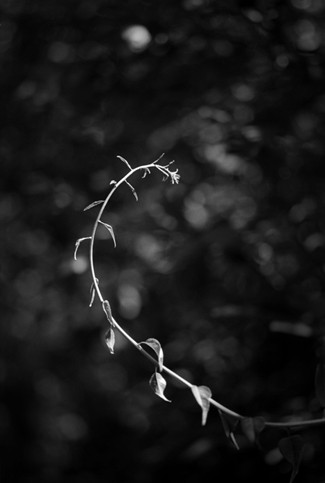 Let's look at the astrology first. Leo, as the sign ruled by the Sun, is the backbone of the zodiac. It is a symbol that represents the idea of vital force, or the main line of energy that supports life and consciousness. It is possible to block or afflict the vital force but not to make it go away.
You might think of self-esteem as having a connection to one's own vitality and a sense of one's own existence, and the lack of self-esteem as blockage to that connection.
The problem is that this thing in the way appears as a lack of some kind, when it may be that what has to happen is that a blockage must be removed and one's own natural energy allowed to flow. It's just that there are so many judgments around that flow of vital energy — of really being alive — that the judgments become part of the blockage, which appears as a lack.
Think of Jupiter as the place where you invest your faith. It's the place where you expect to get a result of some kind, without having to do much except allow yourself to be who you are. The most effective ways to block that are guilt, denial and deception. But if those are seen as some kind of helpful thing, serving some kind of purpose, then one might not want to address them.
That's exactly what I think the core problem is. We all possess innate vitality, which we're taught to suppress; then the means of suppression are sold back to us as productive, helpful or socially beneficial in some way. I'm suggesting that if you struggle with self-esteem issues, you might look at what you value as a good thing that is really blocking your access to your own strength and awareness.
Cultivating self-esteem might begin with a reevaluation of all those "good things" — the things that supposedly make one socially acceptable, but which really involve self-denial and suppressing one's desire to live.
One other aspect of this is avoiding what people know might help them. Obviously there are many injuries and insults that we collect in life, some of them truly significant and a source of ongoing pain. There are ways to address, resolve and heal these issues. Humans are amazingly resilient and you can be sure that people have healed from much worse than you've been through.
I have heard people say many times, "I don't want to go to therapy because I'm afraid to find out what is in there" (i.e., learn about myself). When it comes to therapy, healing or support, this is the, "What will come first, the chicken or the egg?" question. Will I pluck up some self-esteem and do something for myself that will help me, or will I recognize that I am struggling and then do something in an effort to make my life better?
This can be applied to relationships as well. Is the equation, "I will get out of this relationship when I feel better about myself," or is it, "I really need to make some room in my life and use that space to get myself sorted, and get a little closer to myself"?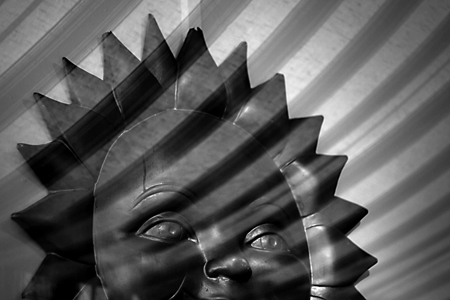 There are many who would benefit from the affirmation, "I really need a little time between my relationships, maybe a lot of time, and I can give myself that. I've lost track of who I am and I want to find out."
Who you surround yourself with is crucial to your self-esteem. Some people will affirm your value and your beauty and you will learn from them. Some will tear down your value and your beauty (for many reasons) and you will learn just as well from them. However, beyond choosing who your examples are, it's dangerous to invest your self-esteem in relationships because they tend to change so often, and can be so unpredictable.
Jupiter in Leo says: set an example for yourself. Within you is a source of life and of value that is yours to draw upon, invest in, have faith in and access as a source of inner love. It says become your own teacher. Become your own student. Devote yourself to teaching and learning. This is the gold standard of self-esteem.
Lovingly,



Planet Waves Monthly Horoscope for July 2014, #1004 | By Eric Francis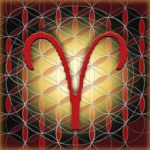 Aries (March 20-April 19) — Embrace the ever-present chaos factor. There is no getting around this; in fact it's so close to your core, and enmeshed in our time of history, it's what you want to indulge rather than avoid. Chaos can go two ways — toxic or creative. Creative would mean accepting that who you are is a constant work in progress, and that the ability to change rather than be stuck is a sign of vitality. Meanwhile, you are approaching a replay of opportunities that you may have missed earlier this year, and now you will be able to do more about them. You have more space in your life, and in your mind. Ultimately this will become a matter of commitment, but not in the usual sense, involving someone else. This is about commitment to yourself and to devoting yourself to who you are and what you do. Other people may be involved, but in truth there is just one moving part, which is you allowing yourself to feel passion. Ultimately this will be the factor that gets you beyond any contradictions, within yourself or within your environment, and which becomes the galvanizing factor in your psyche. Therefore, allow yourself to feel strongly about something you really want to experiment with. Allow yourself to take action and to bring your body and soul into the experiment. And remember — it isan experiment; or rather, you are.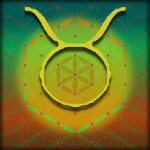 Taurus (April 19-May 20) — You may have too much to sort out emotionally or otherwise. If you want to resolve whatever is occupying your thoughts, you'll need to make some observations and come to deeper understandings like a scientist would, and then slowly integrate them. I am suggesting that you try an approach that differs from the usual "don't keep your feelings up in your head" advice that goes around, though for a reason — you seem to have so much happening that you need a method of evaluation. One thing you can evaluate is the priority level of any given situation or its sub-parts. You cannot do this based on an emotional response or reaction alone. There are things going on in your environment that are wholly the property of others, that have an influence on your life and that you have to address and adapt to. And in such a situation, the emotional level is not going to be helpful. Now, there are mental traps you need to be aware of, and one way to know you're in one is when you find yourself going around and around. That is not evaluation, thought or observation. It is the emotions trying to run the mind. Over the next two months some situations in your personal life that have long seemed intractable are going to move. This will build gradually rather than all at once, as will your clarity.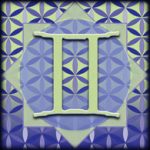 Gemini (May 20-June 21) — The biggest mistake you could make is not trusting yourself. This can be projected and disguised many different ways, and I suggest you be vigilant about them. I will give you an example. You might have an idea about what is right for you, but then get distracted by some form of, "Another person would disapprove of this decision that I am making for myself." Then the cover story becomes your own seeming hesitation, when in reality, the underlying issue is that you're basically serving two masters. Now, you might ask who the prototype is for this other master. Your solar chart suggests that it's something about needing to have your father's approval. This topic is some old stuff, and it appears to run in your family. The thing is, it does not necessarily take its original form in the way it's manifesting currently. Indeed, it can seep into any relationship dynamics, especially if they take any form of the parental model. The challenging part is that we hardly know any other model, and many people are not interested — they just want to be told what to do. The first step out of this pattern is going beyond exactly that. You have your own opinions. You have your own ideas. You even trust them. If you get into an argument with yourself, pause and ask yourself and ask who, exactly, are the parties to this debate.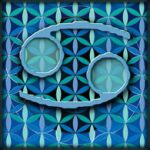 Cancer (June 21-July 22) — Now that you've taken a tour of your supposed psychological tendencies, you can claim who you are in the most positive sense. Growth and healing are not just a quest for fixing what is wrong with you, nor are they about making yourself acceptable to others on their terms. They are about identifying the best of who you are and putting that very quality forward. You could say that you need to believe in yourself first in order to do this. Or you could experiment with the idea that asserting your strongest, best qualities will help you discover the reasons to believe in yourself. One approach is theoretical; the other is practical. It will be worth daring; it will be worth the small risk that's involved, and worth persisting for a while. With the Sun and then Jupiter entering your neighboring sign Leo, you're about to have a lot of support on the theme of feeling good about yourself. You may not feel it today, though I think in a matter of a few weeks you will be surprised at how much has changed in your approach to self-understanding. A rising tide raises all boats, and when you see certain boats rise you may even make the connection that they are rising along with your positive affirmation of who you are; your self-respect will have effects that you did not dream possible.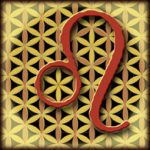 Leo (July 22-Aug. 23) — You seem to have a choice of responsibility in name only, or responsibility without a name. Either way, you're being asked to step up to something larger; you are hearing a calling, though it's complex and not easy to translate. What happens comes down to how you interpret that calling, and how you choose to respond. There's considerable tension involved in the whole situation, and you may be feeling it pull on you, perhaps threatening to pull you apart, without recognizing it's there, much less knowing what exactly it is. If so, I suggest you carefully review any situations that seem to compete with one another, and any elements of your life where factors within them seem to compete. As you do this, notice what you determine is not subject to change or to movement, and what you determine is. Your assessment may or may not be correct, though it will help if, for example, when you determine something cannot change, you ask yourself why it cannot change. If you determine something can change, notice what you do about that — whether you invest energy in making the change. Back to my original premise. Responsibility in name only is easy to control and requires no flexibility. Responsibility without a name requires your full commitment both to flexibility and exchanging the concept of control for something much more productive, which is influence.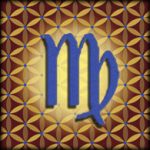 Virgo (Aug. 23-Sep. 22) — You've said many times that you want people around you who are more sensitive and whose feelings are closer to the surface. Yet how do you respond when you actually encounter them? I suggest you observe yourself carefully over the next few weeks and see what you notice. You have a few choices for what to do. One is to go into paralysis mode — to freeze up, to put on a facade, to go passive. Another is to push them away. Neither of these is likely to be what you want, but they're fairly typical responses to those who in some way 'threaten' us by being willing to feel. Another is to engage with them directly, no matter how uncomfortable it may make you. In this context, uncomfortable equates to vulnerable. I am describing one of the core crises of our culture, one that is largely being driven by our relationship to technology. In the world as it is, it's easy to avoid just about anything, it's easy to have the feeling of control (for example, by ignoring someone's communications) and therefore easy to weave yourself into a state of isolation. In this sense, obsession with text messages is not so different from obsession with porn. One of the prices you pay to get out of this is allowing authentic contact to happen when you have the opportunity, which always happens today, not tomorrow.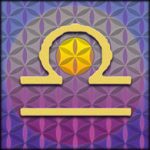 Libra (Sep. 22-Oct. 23) — This month, two planets describing forces that have shaped and even defined your existence move on to other signs. Jupiter exits the cardinal cross and ingresses Leo, which represents a windfall or step up in the world. Your point of view shifts from parental to peer-to-peer. More significantly, Mars will exit Libra, where it's been since early December, and ingress Scorpio. Mars plus Libra has been an odd mix — maybe one of the strangest in astrology; we've all had to live with it, and you've experienced it most directly. Putting it politely, this transit has been provocative. The result has been to put you into contact with a new dimension of who you are. You may not have changed your boundaries much, but you discovered what they are, and you discovered that you need to work with them consciously. The deeper question is about what motivates you, what drives you, what values exist on the level of breathing, and this I reckon you've made some progress understanding. You have one more quest before you fully engage this energy. It involves exaggerated feelings, and recognizing when they are in some way taking over your mind. You must be able to safely handle intensity, passion, lust and the drive for experience. But that's different from anything exaggerated.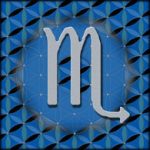 Scorpio (Oct. 23-Nov. 22) — So — what good is fear? I mean obsessive fear, anxiety, worry and panic? What purpose has it served during the past few seasons, besides providing a way to burn up energy? I know these emotions are rampant, and they're usually considered something that cannot change. Now, one option is that you can compromise with fear, which will basically leave you stuck. Or you can take a stand within yourself. Fear is actually a toxic form of desire, and the antidote to fear is clear, bold desire. Like many things, I know this logic is reversed by the world (such as in the form, "if I were only unafraid, I could allow myself to desire"). Yet it's easy to see that this is self-defeating. Desire is the starting point. Consider the outcome you want in any situation. This is the most important factor. Once you know that, the steps and the logic leading to it will become clear. If the steps do not become obvious, go back to your stated outcome, consider it carefully, and make sure it's what you want, and make sure it's described in a legible way. Make sure there are no hidden compromises involved. What you're about to discover is that you want more from life, and to accomplish that, you must be willing to admit that it's true.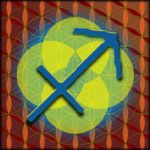 Sagittarius (Nov. 22-Dec. 22) — As Jupiter shifts into fire sign Leo for a one-year visit, you will discover your horizons are expanding vastly. This is partly a factor of having resolved or removed yourself from so many past agreements, engagements and entanglements. Your sense of time, of distance, of your own potential and of devotion to your talents are all about to go into expansion mode, as is your faith in yourself (or your higher power, however you prefer). The key now is finding out what this new phase of your life has to offer you before getting involved in anything that might limit your options. The opportunities and the temptations to limit yourself will be disguised as something else. Someone or some situation may call on you to compromise a core value in a covert way. It might seem minor at first. For hypothetical example, you may do your best work at night, an old fact of which you're fully aware. But being absorbed in your work evenings might not be tenable to a relationship partner. That can lead to tension or to conflict, which can be distracting you from exploring something you know is essential. You know what is right; one question is whether you will you see this as what it really is. Remember — you have yet to discover what life is about to offer you. Keep your options open.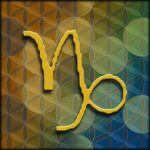 Capricorn (Dec. 22-Jan. 20) — In the many months that Mars has been traveling through your 10th house of achievement and reputation, you've become more sensitive than ever to the opinions of other people in your life, and have discovered that all power and influence are based in relationships. This has come at a price: allowing others more influence in your life than you really want. You will now need to maintain awareness of those relationships and how they work while being more brassy, doing more of what you want and worrying less what people think. This is a fine line to walk, since you still may have the idea that your reputation is on the line. Yet you know that you cannot allow the bounds of your reality to be determined by others. There is a solution set to this seeming paradox, which is that people tend to respect those who are confident even if they don't agree with them, or even like them. Rather than worrying whether others in some way object to you, pay attention to how they are in fact responding. If someone objects, notice how you handle it. Do you immediately want to yield to them, or do you ask yourself whether they are entitled to an opinion, and what that opinion counts for? Think of this as the next stage of leadership. It's one where politics matters, but only to a limited degree.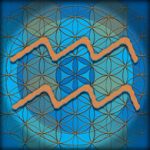 Aquarius (Jan. 20-Feb. 19) — Now is the time to go from working on relationships to actually experiencing them. The difference could be emphasized more, though it tends to disappear into the haze. Now, it will rise like the Sun over your life. While you could identify a psychological dimension to anything, that recognition may be for the sole purpose of avoiding it. There will still be a strong temptation to analyze certain things till they are very nearly lifeless, which is part of a well-established pattern in the lives of many people. It often serves a purpose, which is to siphon off passion, and to create a seemingly sophisticated rationale for denial. I suggest you get the energy flowing in the opposite direction — toward passion, funneling vitality into your interests and your relationships rather than away from it. Take any opportunity not to analyze, to say you don't know and have that be OK, even to take the risk of not caring about the motives of others. If you're wondering about other people, pay attention to their actions and you will have more than enough information to work with. In a similar vein, I suggest you notice how obvious the choices you want to make really are. They require relatively little thinking and absolutely no overthinking. If something requires analysis, focus it on one question — whether something is in accord with your values. Remember — your values are intuitive.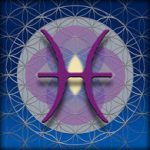 Pisces (Feb. 19-March 20) — Many factors have compelled you to stay focused in the moment, while also getting more in touch with the longer view of your existence. It's true, to connect with that longer view you've had to climb what seems like an endless mountain, never seeming to reach the top. However, it seems like every now and then you turn around and get a look at the territory behind you and figure out how far you've come and what you've really accomplished. In doing this you've made progress getting out of the netherworld of "what might happen" in exchange for being clear about what is happening and what you want to do. The use of time is essential to maturity. Here on Earth, it's not merely that time is finite for any individual; there's also the not-so-small matter of not knowing how long life will last. That contradiction causes more problems than most people are aware of; for many it prevents them from making any real commitments. It's only by being able to handle these two variables at once that you can make any actual progress. This month, Mars moves in your favor by entering water sign Scorpio after its nearly endlessly complex trip through Libra. This will allow you to take advantage of many factors that in the past seemed to only hold you back. Remember, your past problems are your future assets.