Dear Friend and Reader:
For those interested, I have coverage of the World Health Organization (WHO) declaring another global pandemic Saturday — this time for monkeypox. That happened Saturday afternoon Geneva time. This is available on a publishing platform called Substack. Everyone may read without logging in. Just bypass login by clicking "Let me read it first."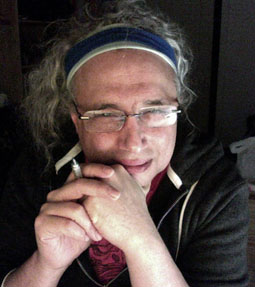 The WHO's Emergency Committee twice voted against declaring a public health emergency of international concern (PHEIC), its term for a global pandemic.
But the organization's Director-General, a man named Tedros Adhanom Ghebreyesus, personally declared the pandemic anyway. He then told the world press that the Emergency Committee is merely advisory and that he "broke the tie" — when the actual vote was 9 to 6 against the measure. The prior vote was 11 to 3 against the measure. That is why the article is called Let's Not and Say We Did.
Gay and bi men are falsely being accused of spreading this nonexistent "pandemic."
You may read full coverage on my Substack page. There are links to my prior coverage there, and I've provided a sample of the audio of Saturday's press conference.
A note about Substack — this is a relatively new service I'm experimenting with. I don't usually use third-party publishing platforms, though this seems to be a good one and there are many excellent writers there, so I am utilizing it to build a new audience.
Please note that some paying subscribers to Planet Waves or Chiron Return are "free subscribers" to my Substack. The publishing systems are separate.
If you are a fan of my investigative reporting, please sign up for a paid or free subscription to this content stream — this will be something unusual, focused on the more scientific aspects of my journalism. It's easy to sign in to the page as a free or paid subscriber.
Thank you for your attention, your support and your trust.

Eric Francis Coppolino
Executive Director, Chiron Return
PS — For fans of my investigative reporting, particularly with astrology integrated, I have a major featureon the month of January 2020, when the first "pandemic" was declared by the World Health Organization. It is called Don't Look Back. Clocking in at 22 pages, it's the start of a rather lively book based on my chronology.
PPS — Mike Stone is a refreshing new voice on the citizen science journalism scene. We have a 50-minute discussion that I've called A Pile of Dust is Not a Grapefruit.