We'll be keeping track of what we determine to be the most relevant updates on the coronavirus situation. New items will go at the top. If you have something to report — news, science news, or a check-in from your local area — please send to editors@planetwaves.net. Stay in touch and help us out by sharing this resource with others. This blog is published by Chiron Return, a 501(c)(3) nonprofit corporation, which is an affiliate of the Pacifica Radio Network.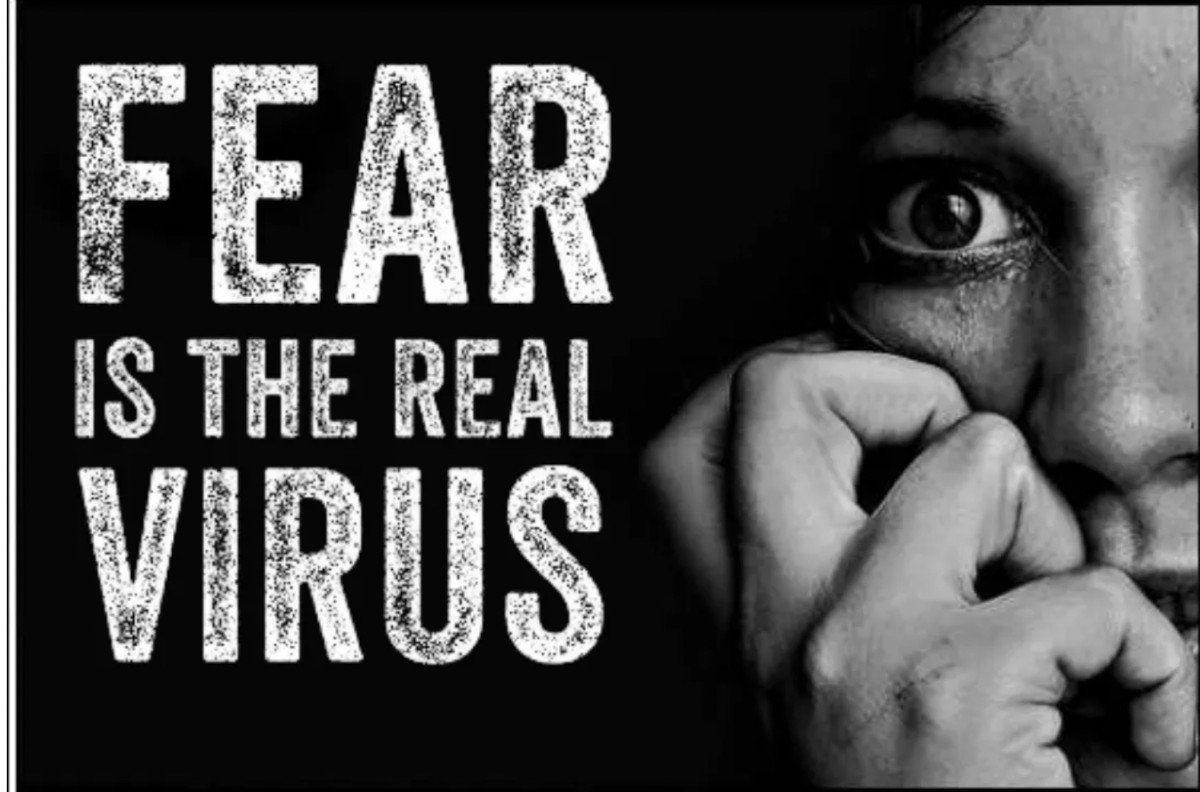 Fear is the real pandemic | added October 31
There is an invisible pathogen out there infecting the population. It is a contagion as old as time itself and it is one that is powerful enough to disrupt society, bringing down the strongest of civilizations. It can infect anyone at any time and if we are not careful, we can easily pass this unseen entity onto those around us. Worse yet, we can pass it on to our children, setting them up with a chronic lifetime infection that may never be cured, spreading from generation to future generation. What I am discussing here is not the typical perception of the pathogenic "virus" floating about infecting us and causing disease as these entities have never been scientifically proven to exist. However, there is one thing that truly does exist which fits the concept of a "virus" far better than any obligate intracellular parasite ever could. I am talking about the one true "virus:" the "virus" called fear.
---
Washington state to end 'covid' restrictions, including mandatory vaccination on Halloween | added October 31
On February 29, 2020, in response to the covid-19 health crisis, Governor Inslee declared a state of emergency for the State of Washington. Now, over two and a half years later, that state of emergency and all remaining emergency proclamations are scheduled to be lifted on October 31, 2022 (see the governor's press release).
The covid-19 pandemic has been a long and exhausting experience for citizens and governmental agencies in the State of Washington and, while covid-19 remains a reality, the state governmental restrictions associated with the pandemic will mostly be a thing of the past by the end of this month. Governor Inslee's February 29, 2020, state of emergency declaration gave him broad authority to prohibit activities that he reasonably believed was necessary "to help preserve and maintain life, health, property or the public peace" and to waive or suspend certain statutes and rules (RCW 43.06.220).
Based on this state of emergency, Governor Inslee issued numerous proclamations, including a shelter-in-place requirement, a mask mandate, vaccination requirements for certain workers, a proof of vaccination or negative test requirement to attend large events, an eviction moratorium, a prohibition on utility shutoffs and late fees, a waiver of the requirement to have in-person open public meetings, and more. It was — a lot.
---
Workers at China's largest iPhone factory flee amid 'covid' outbreak | added October 31
BEIJING — Migrant workers in central China are fleeing one of the world's largest iPhone factories amid a coronavirus outbreak in the surrounding city of Zhengzhou, leading local officials to hastily draw up plans to isolate them once they return to their hometowns. Zhengzhou, capital of Henan Province, reported 167 locally transmitted covid-19 cases in the seven days to Oct. 29, up from 97 infections in the prior seven-day period.
Apple supplier Foxconn, based in Taiwan, currently has about 200,000 workers at its Zhengzhou complex and has not disclosed the number of infected workers, but said on Sunday that it would not stop workers from leaving. Late on Saturday, cities near Zhengzhou, including Yuzhou, Changge and Qinyang, urged Foxconn workers to report to local authorities in advance before heading home.
Returning workers are to travel "point-to-point" in pre-arranged vehicles and are to be quarantined on arrival, they said in separate letters on their respective social media accounts addressed to Foxconn workers in Zhengzhou. Under China's strict zero-covid policy, cities are mandated to act swiftly to quell any outbreaks, with measures that could include full-scale lockdowns. On Oct. 19, Foxconn banned all dine-in at canteens and required workers to take their meals in their dormitories.
---
Shanghai Disneyland closes indefinitely on Halloween due to 'covid' outbreaks | added October 31
Shanghai Disney Resort, which includes Shanghai Disneyland, shopping and dining facilities, will be closed indefinitely starting on Halloween due to the coronavirus pandemic. "We will notify guests as soon as we have a confirmed date to resume operations," the park said in a statement Monday.
The two hotels at the resort will remain open. Affected customers will be able to choose a date to visit up to six months from the day the park and resort reopens or receive a refund. The Shanghai Disney Resort has been requiring guests to present a negative nucleic acid test, which helps detect viruses and bacteria, up to 72 hours before entering the facilities. People who have been abroad within the last 10 days are not allowed at the resort.
Additionally, patrons must wear masks indoors and outdoors except when eating, social distance and undergo temperature checks. Shanghai has had 97 cases of covid-19 in the past 28 days, and 64,282 cases total, with 595 deaths, according to Johns Hopkins University. Across China, there have been 178,178 cases and 212 deaths in the past four weeks. On Friday, Shanghai ordered large quantities of coronavirus tests for the 1.3 million people living in its Yangpu district and is instructing residents to stay home, according to the Associated Press.
---
NYC uses contact tracing established in June 2020 to collect 'covid' transmission data | added October 31
Understanding SARS-CoV-2 transmission within and among communities is critical for tailoring public health policies to local context. However, analysis of community transmission is challenging due to a lack of high-resolution surveillance and testing data. Here, using contact tracing records for 644,029 cases and their contacts in New York City during the second pandemic wave, we provide a detailed characterization of the operational performance of contact tracing and reconstruct exposure and transmission networks at individual and ZIP code scales.
We find considerable heterogeneity in reported close contacts and secondary infections and evidence of extensive transmission across ZIP code areas. Our analysis reveals the spatial pattern of SARS-CoV-2 spread and communities that are tightly interconnected by exposure and transmission. We find that locations with higher vaccination coverage and lower numbers of visitors to points-of-interest had reduced within- and cross-ZIP code transmission events, highlighting potential measures for curtailing SARS-CoV-2 spread in urban settings.
Within metropolitan areas, infection risk and disease burden due to SARS-CoV-2, the causative agent of covid-19, are characterized by spatial heterogeneity at neighborhood scales. Communities with substantial local infections can sustain the spread of SARS-CoV-2, seed infections in interconnected neighborhoods, and spark resurgences of cases following the relaxation of non-pharmaceutical interventions (NPIs), such as masking and social distancing.
---
YouTube Health announces new program in partnership with World Health Organization | added October 31
When it comes to our health, people trust healthcare professionals to give us the best advice. But the opportunity that healthcare professionals have to inform and educate their patients largely stops at the clinic door. The reality is that the majority of healthcare decisions are made outside the doctor's office, in the everyday lives of our patients.
That's why YouTube Health has been working on additional ways to help doctors, nurses, mental health professionals and healthcare information providers to bring high quality health information into the spaces that people visit throughout their day – like their favorite video-sharing app. Today, we're announcing that for the first time, certain categories of healthcare professionals and health information providers can apply to make their channels eligible for our health product features that were launched in the US last year.
This includes health source information panels that help viewers identify videos from authoritative sources and health content shelves that highlight videos from these sources when you search for health topics, so people can more easily navigate and evaluate health information online. Up until now, these features have only been available to organizations such as educational institutions, public health departments, hospitals and government entities.
---
CDC used same public relations firm as Pfizer and Moderna, prompting demand for transparency | added October 31
Sen. Rand Paul (R-Ky.) this week demanded the Centers for Disease Control and Prevention (CDC) turn over documents related to the agency's contract with a New York-based public relations firm that also represented Pfizer and Moderna.
The demand followed revelations that the CDC contracted with Weber Shandwick to provide marketing services to the National Center for Immunization and Respiratory Diseases (NCIRD) — the division of the CDC responsible for providing management and support to the agency's Advisory Committee on Immunization Practices (ACIP), which issues recommendations to the CDC on vaccines including the covid-19 vaccine.
The CDC on Sept. 28, 2020, awarded a federal contract to Weber Shandwick to "conduct marketing consulting services" for the NCIRD, Paul said. The CDC twice extended the contract, as recently as August this year, Paul said. According to USAspending, Weber's contract with the CDC is worth up to $55.2 million — and is paid partially using covid-19 emergency funds, Paul said. In a letter to CDC Director Dr. Rochelle Walensky, Paul wrote: "According to reports, Weber's work on behalf of NCIRD includes promoting vaccines and communicating the risks and recommended actions for outbreaks. Weber is responsible for providing NCIRD with '10 on-site health communications staffers, seven health comms specialists, two health research specialists and one social media specialist.'
---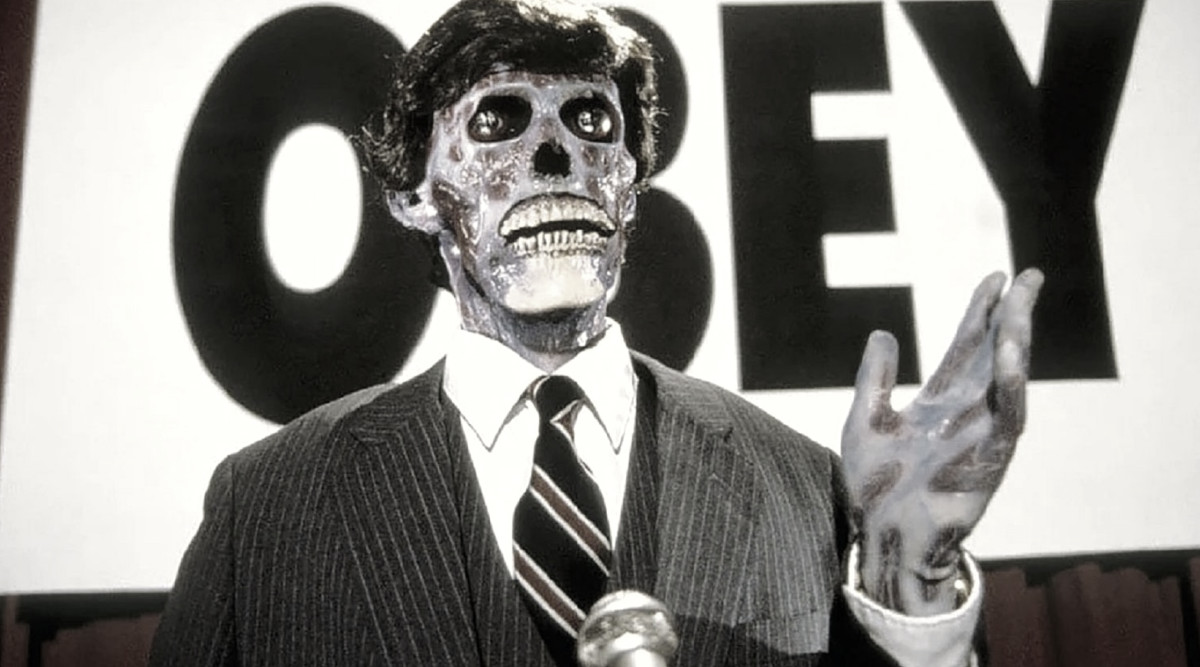 Authoritarians and dictatorships in disguise | added October 31
"You see them on the street. You watch them on TV. You might even vote for one this fall. You think they're people just like you. You're wrong. Dead wrong." They Live. We're living in two worlds. There's the world we see (or are made to see) and then there's the one we sense (and occasionally catch a glimpse of), the latter of which is a far cry from the propaganda-driven reality manufactured by the government and its corporate sponsors, including the media.
Indeed, what most Americans perceive as life in America—privileged, progressive and free—is a far cry from reality, where economic inequality is growing, real agendas and real power are buried beneath layers of Orwellian doublespeak and corporate obfuscation, and "freedom," such that it is, is meted out in small, legalistic doses by militarized police and federal agents armed to the teeth.
All is not as it seems.
Monsters with human faces walk among us. Many of them work for the US government.
---
Local government in BC ends 'covid' vax mandate for firefighters | added October 31
A local government in the Southern Interior of B.C. has dropped its covid-19 vaccine mandate for volunteer firefighters, says a legal advocacy organization. In a press release on Oct. 27, the Justice Centre for Constitutional Freedoms announced that the Columbia Shuswap Regional District (CSRD) ended its covid-19 vaccination policy for volunteer firefighters in September.
The ending of the mandate means Craig Nygard, who volunteers at the district's fire department, is able to work without the requirement of pre-shift testing for covid-19, the Justice Centre noted. "It was a win to have Mr. Nygard reinstated in his position, both personally for Mr. Nygard, and also for the community served by CSRD," Justice Centre lawyer Charlene Le Beau, who represented the volunteer firefighter, said in a statement.
"It was an even bigger win to see that CSRD has dropped the mandate altogether." Le Beau had sent a legal warning letter to CSRD's Protective Services in April, demanding Nygard be accommodated in his request for a religious exemption from the district's mandatory covid-19 vaccine policy, after he was suspended for not taking the shots.
---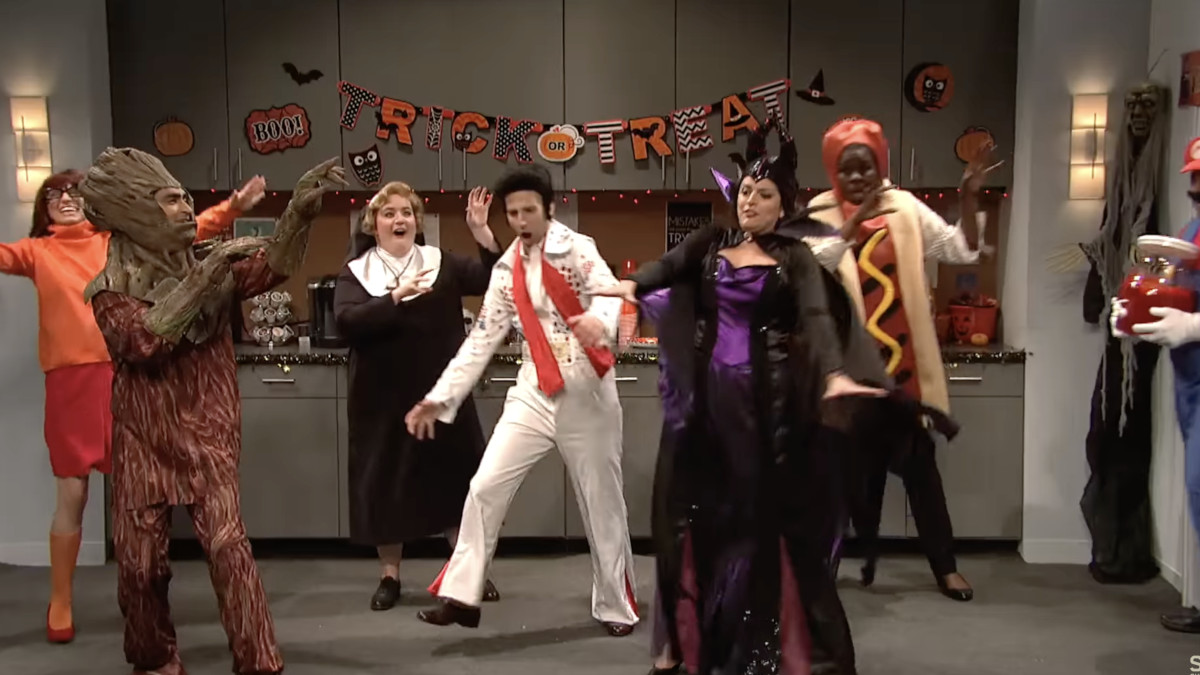 Don't eat the hepatitis cake | added October 31
An office party from five years ago… A trick or treat?
---
What do you give a hungry hobgoblin for dinner?
On this upcoming edition of Planet Waves FM presented by Chiron Return, I have an actual ghost story for you, suitable for mature kids and teens. When the pre-Revolutionary War-era Dewitt family excavated some 17th century graves in a search for ancestral DNA this past summer, they inadvertently dug up a skeleton key that was containing an entity called a hobgoblin in captivity in the nearby church spire.
Find out what happened in this most unusual edition of Planet Waves FM. Running time on the interview (presented separately) is about 75 minutes. At about one hour into the regular program (top player), I introduce the topic and my involvement with the project, with some background, and audio from our expedition into the church tower when we brought the hobgoblin a gift. (This took place the night after the interview.)
This all happens in and around the Old Dutch Church of Kingston, New York. The program has suggestions for how to handle ghost events, which I also cover in the article Tales from the Other Side of Astrology (paywall removed).
---
Majority of 'covid' cases are due to "scrabble variants" according to CDC | added October 30
The omicron BA.5 subvariant is no longer the dominant cause of covid-19 infections in the United States, according to estimates released Friday by the US Centers for Disease Control and Prevention.
Instead, a host of new sublineages – offshoots of BA.2, BA.4 and BA.5 – are now responsible for the majority of new infections in this country. Dr. Peter Hotez, director of the Center for Vaccine Development at Texas Children's Hospital, calls these many new lineages "Scrabble variants" because they contain letters like X and Q that get high scores in the game. The new variants descend from slightly different branches of the omicron family tree, but they have evolved to share some of the same changes in their genomes that help them slip past our immunity against the virus.
The gaggle of new variants have been gaining ground against BA.5, which has dominated covid-19 infections in the United States since July. BA.5 now accounts for 49.6% of new infections in this country. Two variants, BQ.1 and BQ.1.1, have been growing especially fast. At the beginning of October, each one accounted for about 1% of new infections in the United States, but they have been roughly doubling in prevalence each week
---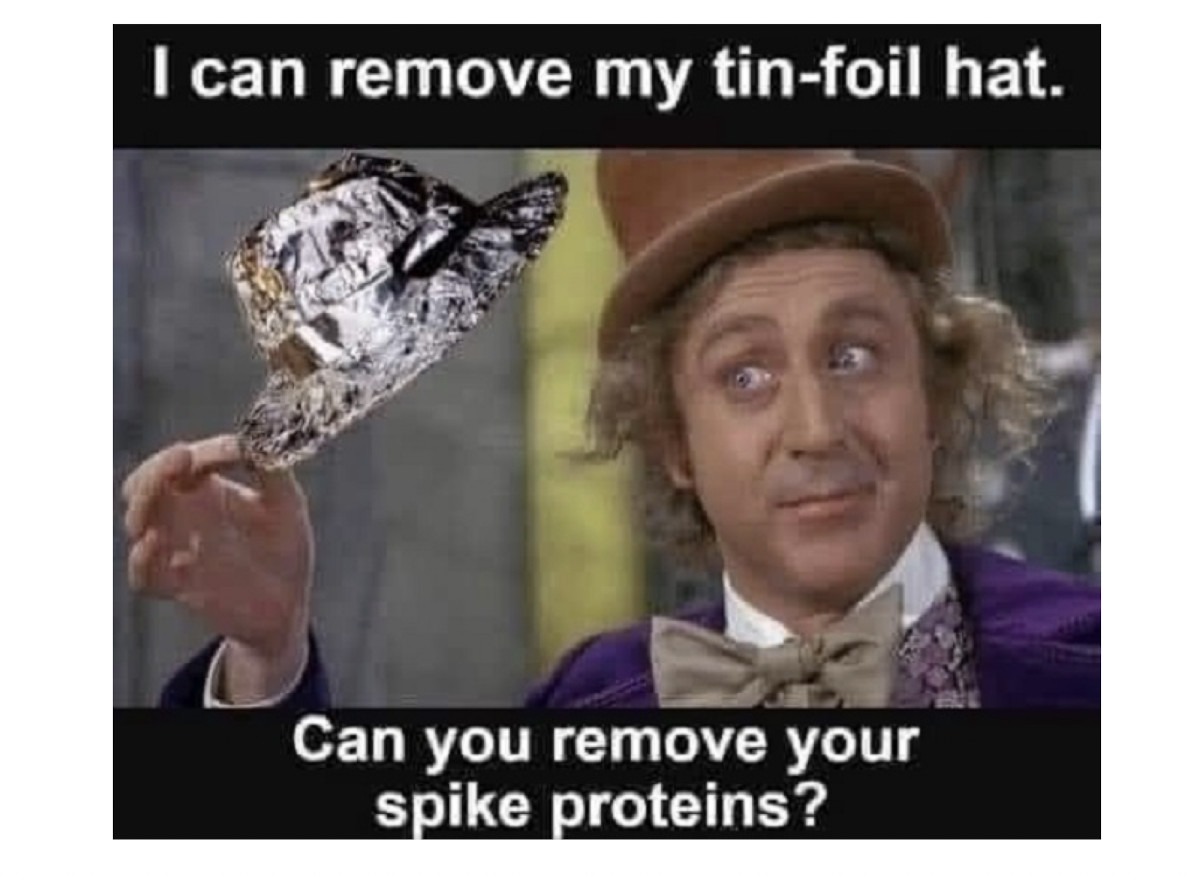 ---
New Republican Senate report argues 'covid' originated in a lab | added October 30
A controversial new Senate report led by North Carolina Republican Sen. Richard Burr was released Thursday. The interim report argues that the "likely" origin of the covid-19 pandemic was a "research-related incident" in China.
"While precedent of previous outbreaks of human infections from contact with animals favors the hypothesis that a natural zoonotic spillover is responsible for the origin of SARS-CoV-2, the emergence of SARS-CoV-2 that resulted in the covid-19 pandemic was most likely the result of a research-related incident," the report's introduction reads. "This conclusion is not intended to be dispositive. The lack of transparency from government and public health officials in the PRC with respect to the origins of SARS-CoV-2 prevents reaching a more definitive conclusion."
In a release, the Senate Health, Education, Labor and Pensions (HELP) Committee, of which Burr is ranking member, says there is "substantial evidence" suggesting that this was the cause of the pandemic, and that a research-related incident is consistent with early epidemiology showing the spread of the virus in the same district as the Wuhan Institute of Virology. The senators cited a pattern of "persistent biosafety problems" at the institute and said that there are evidentiary "gaps" in scientific research that point to a natural zoonotic spillover from animals sold at a market in Wuhan.
---
Largest iPhone factory in China enacts safe 'covid' measures after city authorities dispatch 'task force' | added October 30
A covid-hit iPhone assembly factory in the Chinese city of Zhengzhou issued three notices on Sunday, pledging to arrange safe passage for workers wishing to leave and a sanitised environment for those who choose to stay on. This came shortly after city authorities dispatched a pandemic task force to the plant, in response to viral social media clips showing workers fleeing on foot.
The factory, run by Taiwan's Foxconn Technology Group and billed as the world's largest iPhone facility, had imposed strict coronavirus control measures on campus about 10 days ago. The rules included daily tests and a ban on dining in the canteen halls, the Post reported last week. Workers had turned to social media to complain about living conditions, saying they were having to stay with covid-positive colleagues, and raising concerns about further transmission and under-reporting of cases.
Video clips circulating widely over the weekend appeared to show some workers had fled the factory in the Henan provincial capital, choosing to walk back to their hometowns to avoid checkpoints, as China continues with its strict zero-covid approach to all outbreaks. Viral social media posts, some from the workers themselves and others from passers-by, showed groups of people walking along the highway and through small country roads, as local residents along the route put up stalls to distribute food, water and clothes to them.
---
CDC officials spread misinformation about child 'covid' deaths and didn't correct it, emails show | added October 30
U.S. Centers for Disease Control and Prevention (CDC) officials were alerted that they spread misinformation about child covid-19 deaths but still did not issue corrections, according to emails obtained by The Epoch Times.
Drs. Katherine Fleming-Dutra and Sara Oliver were told within days of presenting to the Advisory Committee on Immunization Practices (ACIP), the CDC's vaccine advisory panel, in June that statistics from a preprint study they shared were wrong, the emails show. But after internal discussion about how to respond, neither the CDC nor the officials corrected the false information.
Fleming-Dutra and Oliver both referenced the study, which has not been peer reviewed, while the CDC's advisers weighed whether to recommend the agency grant emergency authorization for covid-19 vaccines for babies and toddlers. The committee ultimately recommended the CDC authorize Pfizer and Moderna shots for children as young as 6 months of age and the CDC quickly accepted the recommendation. A week later, CDC Director Dr. Rochelle Walensky appeared to cite the false statistics while urging parents to get their children vaccinated, despite no evidence the vaccines protect against severe illness and despite the clinical trials returning substandard or unreliable results for shielding against infection.
---
New York lawmakers say they are not giving up on mandating 'covid' shots for school children despite failing to pass bill | added October 30
New York lawmakers who introduced a bill last year to require the covid-19 vaccine for school children weren't successful in advancing that proposal. But they're not giving up. State Assemblyman Jeffrey Dinowitz sponsors legislation to require school students in New York be fully vaccinated against covid-19. It died in the Health Committee this session.
"Our job is to try to keep people healthy, safe and certainly to prevent them from dying," said Dinowitz, a Democrat from the Bronx. "And that, particularly, is important with respect to kids. …I believe that parents should be able to make these kinds of decision for their kids if those decisions don't have an impact on other people, but because [this does] impact other people, that's when it changes."
The shot would only be mandated after full approval by the U.S. Food & Drug Administration and recommendation by the U.S. Centers for Disease Control & Prevention advisory committees. Requiring New York students to get vaccinated against covid-19 is up to the state Legislature, meaning if a measure moves forward, its future hinges on who wins the race for governor in less than two weeks. "While it's true that younger people do better than older people when it comes to covid, we don't want to lose one life, one young child, because they weren't vaccinated," Dinowitz said.
---
Forty-five deaths and 5,000 adverse reactions to 'covid' booster jabs, shows new VAERS data | added October 30
The Centers for Disease Control and Prevention (CDC) today released new data showing a total of 1,447,520 reports of adverse events following COVID-19 vaccines were submitted between Dec. 14, 2020, and Oct. 21, 2022, to the Vaccine Adverse Event Reporting System (VAERS).
VAERS is the primary government-funded system for reporting adverse vaccine reactions in the U.S. The data included a total of 31,696 reports of deaths and 263,462 serious injuries, including deaths, during the same time period. There were a total of 5,435 reports of adverse events following the new covid-19 bivalent booster as of Oct. 21, 2022. The data included a total of 45 deaths and 280 serious injuries. As of Oct. 27, 22.8 million people have received the updated bivalent booster dose.
Of the 31,696 reported deaths, 20,252 cases are attributed to Pfizer's covid-19 vaccine, 8,599 cases to Moderna, 2,752 cases to Johnson & Johnson (J&J) and no cases yet reported for Novavax. Excluding "foreign reports" to VAERS, 887,564 adverse events, including 14,920 deaths and 92,482 serious injuries, were reported in the U.S. between Dec. 14, 2020, and Oct. 21, 2022. Foreign reports are reports foreign subsidiaries send to U.S. vaccine manufacturers.
---
Megyn Kelly joins RFK Jr. on 'covid' pandemic orthodoxy | added October 30
Megyn Kelly is joined by Robert F. Kennedy, Jr., author of "A Letter to Liberals," to discuss covid pandemic orthodoxy, the need for discussion and debate, the elimination of freedoms due to the covid pandemic, Dr. Fauci demanding blind faith in authority, the important issue of whether the covid vaccines prevent transmission, myocarditis risk from covid and from vaccines, rise in "unexplained" deaths in a post-covid vaccine world, the truth about how many lives covid vaccines saved and lost, the lack of important data needed to understand the rise in deaths post-covid, what Fauci said about vaccines that could have an adverse effect before the covid vaccines were available, the absurdity of the new booster which was only tested on eight mice and no humans, Pfizer's involvement in the Trump administration, Alex Berenson and tech censorship, RFK's disbanded "vaccine safety" commission, Scott Gottlieb and our supposed medical elite, American Academy of Pediatrics' recommendations, problems with the VAERS system, personal backlash from family and friends, his views of Donald Trump then and now, Herschel Walker and our politics today, the war in Ukraine, American imperialism, RFK's personal connection to the war as his son Conor was fighting in the country, and more.
---
Dr. Fauci blames China for "failing the world" and not being "transparent" with 'covid' | added October 30
America's top doctor, Dr Anthony Fauci, has criticised China for "failing the world" by not being "transparent" about the origin and spread of covid-19. Fauci accused Beijing of providing "incorrect" information about how the virus was being transmitted."For the first week or so, we were getting information that it was not readily spread from human to human, which was incorrect," he told 9News.
Numerous studies have found the virus started in a wet market in the Chinese city of Wuhan. "We didn't get a lot of transparent information from them; they were building 1000-bed hospitals literally overnight," Fauci said "For them to do that, we were saying something must be going on bad there." Asked if China had "failed the world", Fauci replied "Yes, I believe they did".
"They should have been more transparent. But they weren't," he said. Fauci spoke with 9News as he prepared to finish his 54-year career working in health for the US government. By his own admission he has had a career wearing "many hats", advising seven US Presidents since Ronald Reagan. He defended his own record on the pandemic, in a country where more than 1 million people have died with covid-19.
---
Newly released emails show CDC pressured FDA to approve booster shots despite lack of safety data | added October 28
The Centers for Disease Control and Prevention (CDC) pressured U.S. regulators to clear covid-19 boosters without clinical trial data, according to newly released emails. CDC officials relayed to counterparts at the U.S. Food and Drug Administration (FDA) in early August 2021 that they wanted authorization for Moderna and Pfizer boosters as data began showing that the vaccines weren't working as well as initially promoted.
The conversation took place on a call that was described by Dr. Phil Krause, a top FDA official, to several other FDA workers. "Take a deep breath before reading this next paragraph. On that call, the CDC evidently stated that they will assemble all the data they are aware of on third dosing in this setting and send it to us in the hope that we will (very soon) authorize the third dose for immunocompromised as part of the EUA," Krause wrote in the Aug. 5, 2021, email.
EUA stands for emergency use authorization. All of the covid-19 vaccines were authorized under emergency conditions at that time. No boosters had been authorized and no clinical data were available for the boosters. The emails show that "the CDC wanted the booster approved without a trial," Dr. Jay Bhattacharya, a professor of medicine at Stanford University, wrote on Twitter. The CDC didn't respond to a request for comment.
---
New 'covid' variants, flu and RSV increasing NYC hospitalizations as colder weather moves in | added October 28
Just in time for colder weather and with other respiratory viruses on the rise, the mix of covid-19 variants is shifting again in New York City in potentially worrying ways. The omicron variant that accounted for most infections through the summer, BA.5, is now giving way to a variant soup — a mixture of different omicron subvariants, including BQ.1 and BQ.1.1, which are even more transmissible and better at dodging immunity.
With most testing now done at home, it is hard to get a clear picture of the amount of virus circulating. The city's official covid case numbers have been holding steady for two months, at about 2,000 cases reported per day. But hospitalizations have again started to increase. There were about 1,100 people hospitalized with covid-19 in New York City on Oct. 24, up from 750 in mid-September, according to state data.
The rise in covid hospitalizations is coinciding with the early arrival of flu season and a nationwide surge in RSV, or respiratory syncytial virus, which can cause breathing difficulty in young children and older adults.
---
China locks down Wuhan after nearly three years since start of 'covid' pandemic | added October 28
Chinese cities from Wuhan in central China to Xining in the north-west are doubling down on covid-19 curbs, sealing up buildings, locking down districts and throwing millions into distress in a scramble to halt widening outbreaks.
China on Thursday reported a third straight day of more than 1,000 new covid cases nationwide, a modest tally compared with the tens of thousands a day that sent Shanghai into a full-blown lockdown earlier this year but enough to trigger more curbs and restrictions across the country. Wuhan, site of the world's first covid-19 outbreak in late 2019, reported about 20 to 25 new infections a day this week. The city has registered 240 cases over the past 14 days. Local authorities ordered more than 800,000 people in one district to stay at home until 30 October.
Wuhan also suspended the sale of pork in parts of the city, according to images and posts on social media, after authorities said one covid case had been linked to the local pork supply chain. Guangzhou, China's fourth-biggest city by economic output and the provincial capital of Guangdong, on Thursday sealed up more streets and neighbourhoods and kept people in their homes as new areas were deemed high-risk in a covid resurgence that has persisted into its fourth week
---
Senate report: Substantial evidence links 'covid' outbreak to lab leak in Wuhan | added October 28
Considerable evidence points to the covid-19 pandemic being linked to the high-level laboratory in Wuhan, China, that's located near where the first cases were reported, a U.S. Senate report released on Oct. 27 states. "Substantial evidence suggests that the covid-19 pandemic was the result of a research-related incident associated with a laboratory in Wuhan, China," the report states.
"A research-related incident is consistent with the early epidemiology showing rapid spread of the virus exclusively in Wuhan with the earliest calls for assistance being located in the same district as the Wuhan Institute of Virology's (WIV) original campus in central Wuhan. The WIV is an epicenter of advanced coronavirus research, where researchers have collected samples of and experimented on high-risk coronaviruses."
The origins of covid-19 are still unknown. Some scientists lean towards a lab origin, which would mean the virus leaked or was released by Chinese researchers. Others favor a natural origin theory. The report says a natural origin remains possible but noted that evidence found in previous instances of a virus starting in nature hasn't been identified for covid-19, such as the original animal host.
---
Cape Elizabeth High School in Maine shuts down due to 'covid' outbreak | added October 28
The Cape Elizabeth school board held an emergency session on Thursday night to address a spike in absences due to covid-19. Over 20% of high schoolers are currently absent due to illness and over 50% of those students have covid-19 or covid-19-like symptoms, classifying it as an outbreak according to Centers for Disease Control and Prevention guidelines.
"Friday, we had 2% of our students and staff out at the high school and by today and yesterday we had around 25%," said Cape Elizabeth Superintendent Christopher Record. "It came out of the blue completely. We didn't expect it." The school board voted to change their existing outbreak protocol, moving to strongly recommend masks instead of requiring them.
"I think they're recognizing where the community is at in terms of choice and we want to give staff and students choice on whether to wear masks or not," Record said. School board members and administrators also choose to close the high school on Friday so janitors could complete a deep sanitization of the building, opting not to go to remote learning on short notice.
---
World Health Organization claims tuberbulosis deaths and other diseases have increased since start of 'covid' pandemic | added October 28
An estimated 10.6 million people fell ill with tuberculosis (TB) in 2021, an increase of 4.5% from 2020, and 1.6 million people died from TB (including 187 000 among HIV positive people), according to the World Health Organization's 2022 Global TB report. The burden of drug-resistant TB (DR-TB) also increased by 3% between 2020 and 2021, with 450 000 new cases of rifampicin-resistant TB (RR-TB) in 2021.
This is the first time in many years an increase has been reported in the number of people falling ill with TB and drug resistant TB. TB services are among many others disrupted by the covid-19 pandemic in 2021, but its impact on the TB response has been particularly severe. Ongoing conflicts across Eastern Europe, Africa and the Middle East have further exacerbated the situation for vulnerable populations.
"If the pandemic has taught us anything, it's that with solidarity, determination, innovation and the equitable use of tools, we can overcome severe health threats. Let's apply those lessons to tuberculosis. It is time to put a stop to this long-time killer. Working together, we can end TB," said Dr Tedros Adhanom Ghebreyesus, WHO Director-General. Continued challenges with providing and accessing essential TB services have meant that many people with TB were not diagnosed and treated. The reported number of people newly diagnosed with TB fell from 7.1 million in 2019 to 5.8 million in 2020. There was a partial recovery to 6.4 million in 2021, but this was still well below pre-pandemic levels.
---
China's largest region, Shanghai orders mandatory 'covid' testing and lockdowns despite protests against authorities' demands | added October 28
BEIJING (AP) — China's largest city of Shanghai is ordering mass testing Friday on all 1.3 million residents of its downtown Yangpu district and confining them to their homes at least until results are known.
The demand is an echo of measures ordered over the summer that led to a two-month lockdown of the entire city of 25 million that devastated the local economy, prompting food shortages and rare confrontations between residents and the authorities. At the start of the lockdown, authorities said they would last just days but then kept extending the deadline. China has shown no sign of backing away from its hardline "zero-covid" policy since a major congress of the ruling Communist Party that concluded this week by awarding authoritarian leader Xi Jinping a third five-year term in power and packed top bodies with his loyalists.
Strict measures have been imposed across the country, from Shanghai in the east to Tibet far to the west, where anti-lockdown protests have also been reported. Cell phone footage smuggled out of the region showed crowds of both native Tibetans and Han Chinese migrants milling in the streets of Lhasa to protest a lockdown that has lasted as long as 74 days. The footage was reportedly shot on Wednesday night but there was no sign of violence
---
Russia developing "safe city" with centralized data center and surveillance | added October 28
You have such a nice face. Would you mind terribly if Sergey Sobyanin, the Techno-Khan of Moscow, stored it in his centralized data center, forever? And would it be okay with you if he identified your soft, supple face, even if you live in Chelyabinsk and have never stepped foot in Moscow? Yes, of course that's okay. You are flattered Sobyanin craves your face in such a passionate and intense way.
Kommersant has the steamy details:
The Moscow Department of Information Technologies plans to finalize a unified data storage center, at the facilities of which the capital's face recognition system operates, to centralize the collection of video streams in all regions of the country.
From a technical point of view, this is logical, experts admit, since now no region can afford full-fledged computing power to process such a volume of data. The centralized analysis of video information becomes relevant in the face of an increased terrorist threat and the search for people who evade mobilization, participants in the Internet search market believe.
---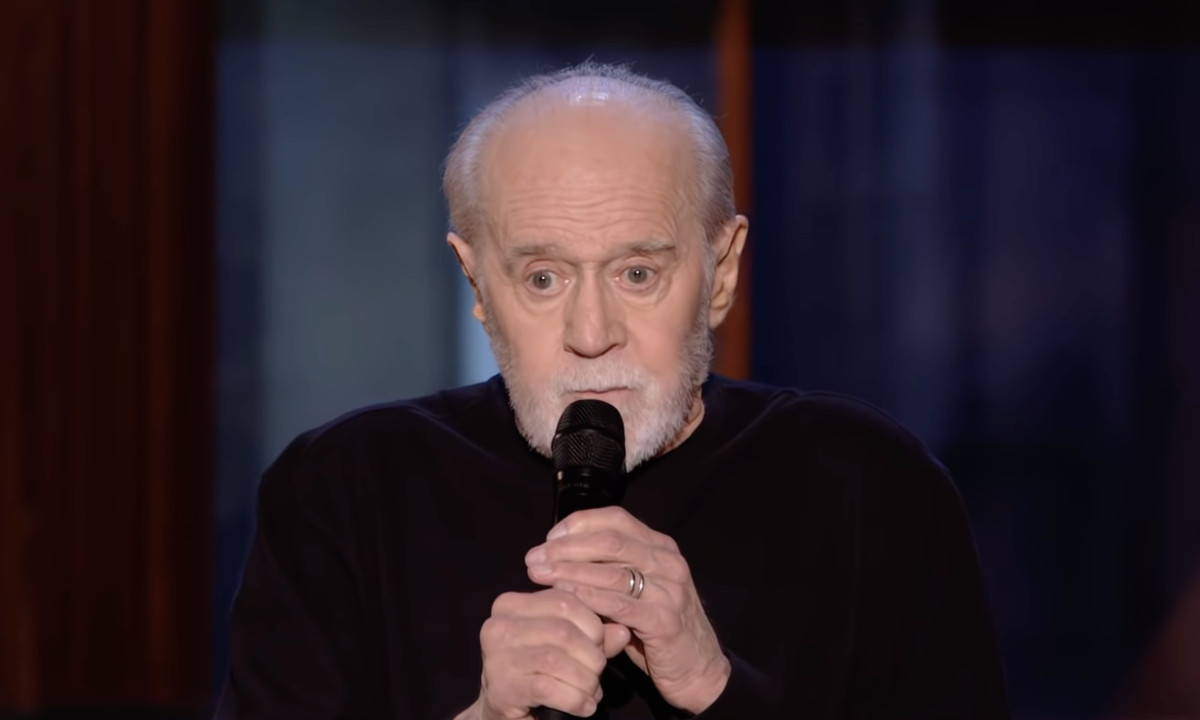 George Carlin: It's bad for you | added October 28
From digital purgatory to "leadership camps". Happy Friday.
---
UK's National Health Service states "trans" kids may just be going through a "phase" and parents should consider lack of clinical safety data when changing gender  | added October 28
In what may be a watershed moment in Western society's approach to purportedly transgendered children, the UK's National Health Service is now warning that such feelings "may be a transient phase, particularly for pre-pubertal children."
The NHS points to "scarce and inconclusive evidence to support clinical decision making…and a lack of evidence to support families in making informed decisions about interventions that may have life-long consequences." The NHS says healthcare providers therefore shouldn't hastily push children into changing their names, pronouns or bodies — and should consider mental health issues that are frequently present among this universe of children.
"Just consider all of the young children, all of the young people whose lives have been irreversibly ruined by the NHS, like other health authorities across the western world, not taking this simple, sensible, adult and pragmatic approach years ago," Douglas Murray, author of The Madness of Crowds: Gender Race and Identity, told Sky News. The NHS's cautionary tone is struck in a pair of new documents by which the agency is proposing changes to its delivery of "specialist gender dysphoria services for children and young people."
---
New York City appeals judge's ruling to reinstate fired unvaxed city workers with backpay | added October 27
New York City is appealing a judge's ruling to reinstate municipal employees fired for not getting the covid-19 vaccine.The city is appealing the latest ruling by a Staten Island judge finding a segment of the municipal work force should not require vaccination. Staten Island Supreme Court Justice Ralph Porzio ruled Monday that the vaccination requirement for a group of 16 sanitation workers suing the city is arbitrary and capricious.
"Being vaccinated does not prevent an individual from contracting or transmitting covid-19," the ruling notes. The judge ruled the "petitioners should not have been terminated" and that "If it was about public safety and health, no one would be exempt." The ruling would reinstate fired unvaccinated employees and order backpay.
Just how much in backpay is still bein calculated, but the group of sanitation workers who were fired for not complying with the city vaccine mandate can now exhale. "After he announced his decision, there were claps, cries, tears," said the attorney for the sanitation workers, Chad Laveglia. The court sided with the sanitation workers in part after performers and athletes were allowed vaccine exemptions.
---
West Virginia Governor Jim Justice announces no mandate of 'covid' vax for public school children | added October 27
West Virginia Gov. Jim Justice will not support a covid-19 vaccine mandate for students attending public schools. "Within all my power that I have, West Virginia will not … mandate covid-19 vaccines for kids," Justice said during a news conference. "I can't promise [that I won't be] overridden or whatever it may be, but in all my power I do not think that that's the right thing to do."
The governor encouraged parents to get their children vaccinated against the virus, but said that parents should have a choice in the matter. He said he will do everything in his power to prevent the federal government or the Legislature from mandated covid-19 vaccines in the state's school system. Vaccination mandates for public schools are generally decided on the state level. West Virginia lawmakers did not pass any covid-19 vaccination requirements during the pandemic.
Last week, the Centers for Disease Control and Prevention's Advisory Committee on Immunization Practices recommended that covid-19 vaccines be required for public school attendance. ACIP suggested the vaccine be added to the routinely recommended vaccine schedule. "It's important to note that there are no changes in covid-19 vaccine policy, and today's action simply helps streamline clinical guidance for health care providers by including all currently licensed, authorized and routinely recommended vaccines in one document," read a CDC release.
---
White House 'covid' response coordinator, Dr. Ashish Jha says the U.S. faces a "tripledemic" | added October 27
Covid isn't the only viral threat facing the U.S. this coming winter. A "tripledemic" also involving flu and RSV may soon unfold, says Dr. Ashish Jha. But there's good news: "We're not powerless against it," Jha, the White House's Covid response coordinator, said in a Tuesday interview with CBS News.
Covid has been a prominent winter threat during the last two years and is expected to wreak havoc again this year, especially with the emergence of so-called "Scrabble" variants that appear adept at evading immunity from vaccines and prior infection. The U.S. is also seeing an early uptick in flu cases, which don't typically rise until late December. The country's South Central and Southeastern regions already have positivity rates as high as 10%, according to the Centers for Disease Control and Prevention.
Respiratory syncytial virus (RSV) cases, especially among children, are also rising. Nearly 75% of the country's estimated 40,000 pediatric beds are currently full, according to the latest Department of Health and Human Services data. Jha pointed to the widely available vaccines targeting two of the three respiratory viruses: the flu shot and the new omicron-specific covid booster.
---
Cellphone data collected during lockdowns used to assign 'covid violation scores' for millions | added October 27
A voter analytics firm harvested data from millions of Americans' cellphones during the 2020 covid-19 lockdowns and used the data to assign phone users a "covid-19 decree violation" score and a "covid-19 concern" score, according to a whitepaper released by PredictWise, the firm that harvested the data.
The data, derived from "nearly 2 billion GPS pings" stemming from "ground truth, real-time, ultra-granular location patterns," according to PredictWise, was then used to target election-related messages to voters during the 2020 election season. According to PredictWise, the firm "understood that there were potential pockets of voters to target with covid-19 messaging and turned high-dimensional data covering over 100 million Americans into measures of adherence to covid-19 restrictions during deep lockdown."
The data was collected with political purposes in mind, PredictWise said: "It doesn't take a data scientist to know that covid-19 was going to play a major role in the 2020 election. "This once in a lifetime pandemic took control of the political debate, our airways, and ultimately our lives."
---
'Covid' pandemic leaves millions of people suffering physical, mental effects including dry eyes and blurred vision, according to new study | added October 27
The covid-19 pandemic left millions of people suffering physical and mental effects of the virus, from cardiovascular damage to headaches to brain fog. An increasing number of studies show that the virus may also affect eye health, causing symptoms such as dry eyes and blurred vision.
Approximately 1 in 10 people exposed to covid-19 experience at least one eye problem, according to a study published in the January–March, 2021 issue of the Journal of Ophthalmic and Vision Research. The study, entitled "Ocular Manifestations of Covid-19: A Systematic Review and Meta-Analysis," found that, on average, 11.03 percent of confirmed covid-19 cases had at least one symptom of eye discomfort.
The most common symptoms were dry eye or foreign body sensation (16 percent), redness (13.3 percent), tearing (12.8 percent), itching (12.6 percent), eye pain (9.6 percent), and eye discharge (8.8 percent). While some symptoms occur during infection with the virus, other symptoms such as headaches, poor depth perception, and light sensitivity can persist after recovery. Some doctors liken these symptoms, which may result from lack of oxygen to the brain, to those that follow post-traumatic brain injury.
How can we protect and heal our eyes?
---
Contracting 'covid' on a cruise ship means mandatory isolation and meetings with onboard medical advisors | added Oct. 27
With travel restrictions easing, cruise ships lifting their covid-19 vaccine and masking requirements, and some cruise ships that our own Insider reporters found quite crowded, it begs the question: What happens if you contract the virus during your time aboard the ship?
Insider spoke with Matt Hochberg who has been on hundreds of cruises and runs a website called RoyalCaribbeanBlog.com that shares travel tips and advice for those interested in booking a cruise. The website has no affiliation with the cruise line of the same name. In June, Hochberg was sailing on a Royal Caribbean ship in Alaska with his family when he began to have a scratchy throat. He brought his own covid tests — something he advises passengers to do — and tested positive.
He informed the cabin crew immediately and was then relegated to his cabin for the remainder of the trip. The US Centers for Disease Control and Prevention advises travelers to stay in their cabin and notify the onboard medical team if symptoms of the virus occur. Hochberg told Insider that the treatment he received during his time on the ship was fantastic. In less than an hour, a medical team consisting of a doctor and nurse tested him again as well as his family who tested negative.
---
As Staten Island judge demolishes unlawful vax mandates, Biden pushes more jabs for children | added October 27
In this clip The-Thing, You-KnowThe-Thing is asked about the NY Supreme Court decision to reinstate ALL fired workers, based on the emerged agreed upon mainstream data that says "…being vaccinated does not prevent an individual from contracting or transmitting covid-19."
Look at him. Look at the backdrop, the "wallpaper" as I call it. "Vaccines.Gov." That's what we have become, as far as they believe: The United States of America = One nation under Pharma. One nation under the needle. We even promote the destruction of our children for profit and woke-ism.
This photo was sent to me by Tom K. Look at it! On a side note, I have been studying the NWO set's hand gestures for a long time. Below you see the standard hands clasped in front of groin, as well as one "V" (the lady in red.) What do they mean? Are they arbitrary or are they signaling? Every NWO/Davos photo they do the identical thing with their hands. Every last one.
---
Biotech companies are engineering food crisis with GMOs | added October 27
We are currently seeing rising food prices due to a combination of an engineered food crisis for geopolitical reasons, financial speculation by hedge funds, pension funds and investment banks and profiteering by global grain trade conglomerates like Cargill, Louis Dreyfus, ADM and Bunge. In addition, agri firms like Bayer, Syngenta (ChemChina) and Corteva cynically regard current circumstances as an opportunity to promote their agenda and seek commercialisation of unregulated and improperly tested genetically engineered (GE) technologies.
These companies have long promoted the false narrative that their hybrid seeds and their GE seeds, along with their agrichemicals, are essential for feeding a growing global population. This agenda is orchestrated by vested interests and career scientists – many of whom long ago sold their objectivity for biotech money – lobby groups and disgraced politicians and journalists.
Meanwhile, in an attempt to deflect and sway opinion, these industry shills also try to depict their critics as being Luddites and ideologically driven and for depriving the poor of (GE) food and farmers of technology. This type of bombast disintegrates when confronted with the evidence of a failing GE project.
---
Now playing in a theatre near you…
---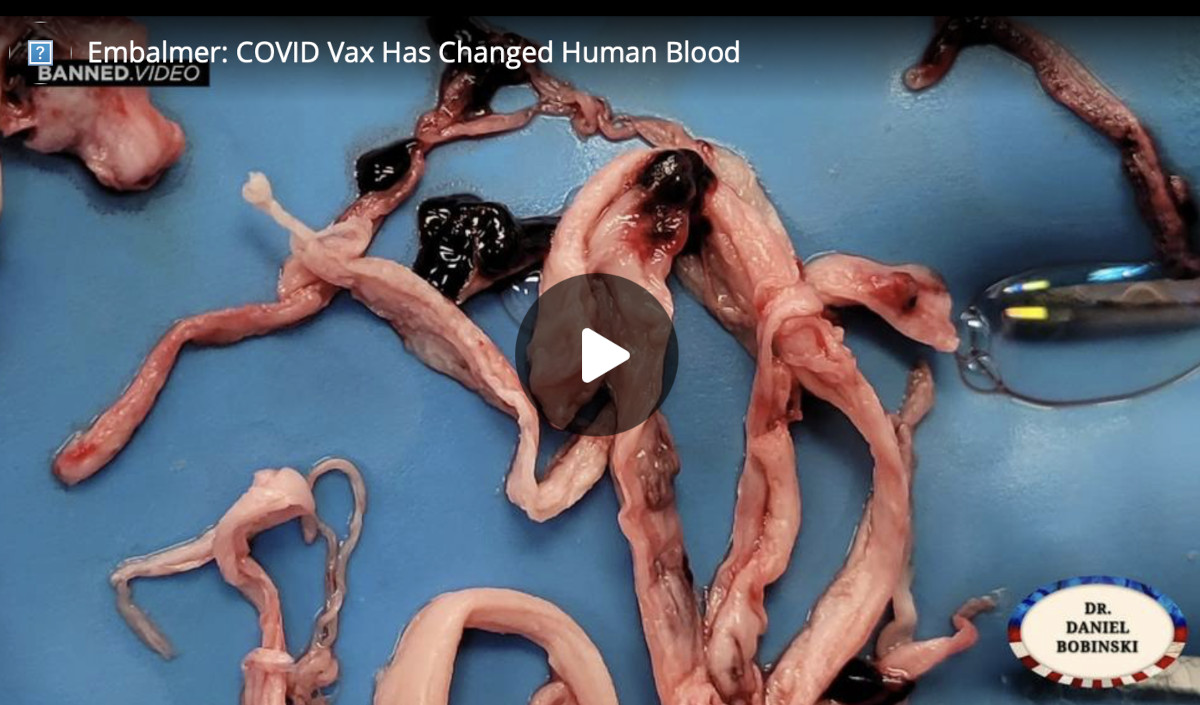 Embalmer Richard Hirschmann says peoples' blood has changed since 'covid' | added October 27
Embalmer Richard Hirschman says, "something has changed with peoples' blood" in the last two years. In an interview with UncoverDC contributor Daniel Bobinski on his Keep the Republic broadcast, Hirschman explained he not only began to see an increase in deaths by the fall of 2020 but also saw an "increase in clotting" during his embalming.
---
State Supreme Court judge reverses 'covid' 'vaccine' mandate for New York City public employees, reinstates jobs and orders back pay | added October 27
A State Supreme Court judge in the New York City borough of Staten Island has reversed the city's policy of firing public employees who did not receive the "vaccine" for "covid-19." In a take-no-prisoners ruling, Justice Ralph J. Porzio ruled in favor of city employees who asserted that they had a condition of employment illegally added to their job requirements.
The case, captioned Garvey et al., vs. The City of New York et al., was decided Monday. The judge ordered that the fired employees be given back their jobs and compensated for back pay.
"As this court stated in its decision in the Rivicci matter, this is not a commentary on the efficacy of the vaccination, but about how we are treating our first responders, the ones who worked day-to-day through the pandemic," the court ruled.
"They worked without protective gear. They were infected with covid-19, creating natural immunity. They continued working full duty while their exemption requests were pending. They were terminated and are are willing to come back to work for the City that cast them aside."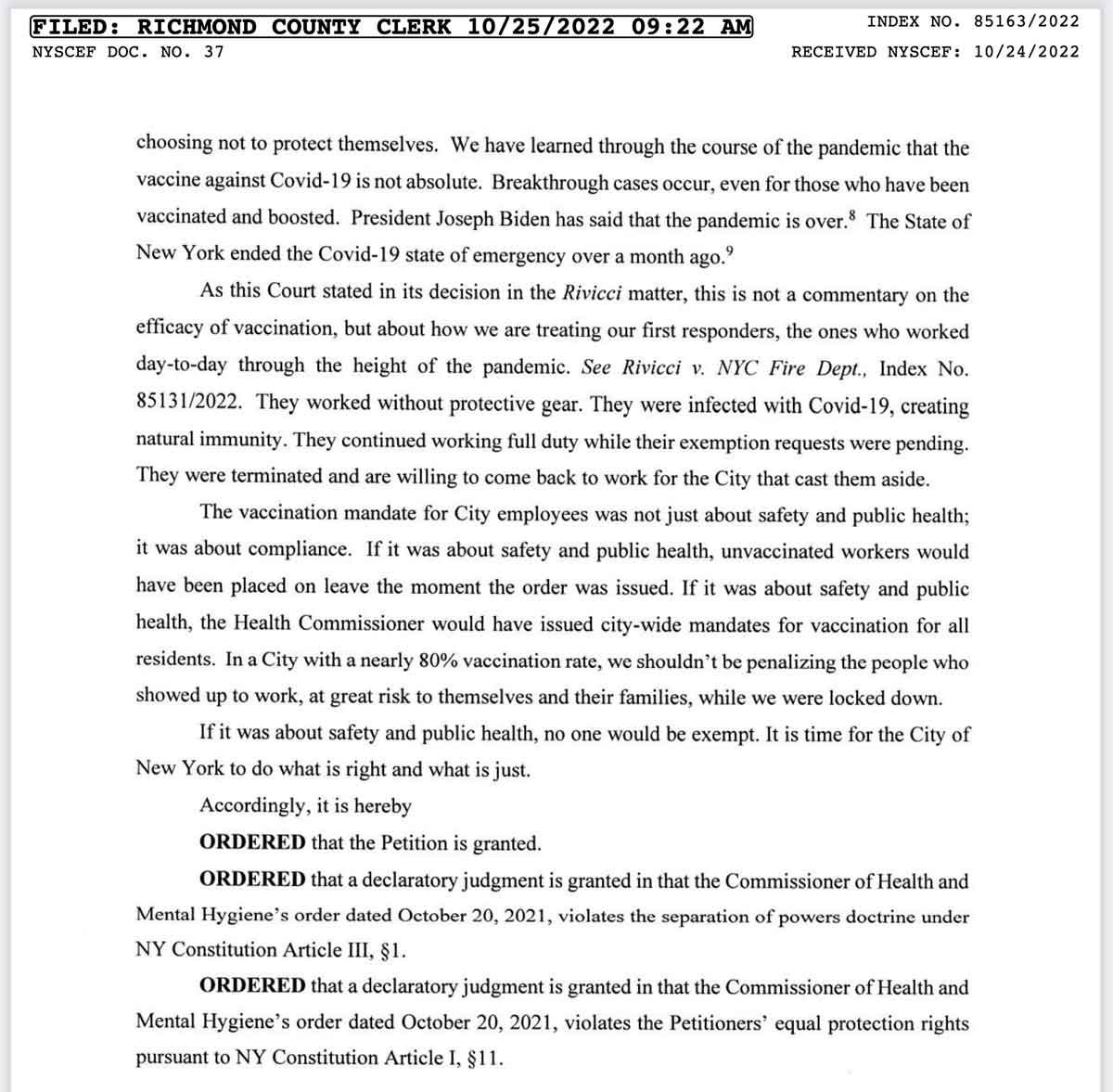 President Biden warns that nearly every 'covid'- related death will be due to non-compliance with updated shots | added October 26
President Biden on Tuesday warned the American people that nearly every covid-related death this year will be because people have not received the updated vaccine. "Virtually every covid death in America is preventable," Biden said during an afternoon press conference, standing alongside pharmacy leaders from Walgreens, CVS, Rite Aid and Albertsons. "Virtually everyone, almost everyone who will die from covid this year, will not be up-to-date on their shots."
Biden also called on Congress to provide the billions of dollars the administration has requested to buy additional vaccines, tests and treatments. The president's comments come ahead of the holiday season when the weather is colder and more people are spending time indoors and contagious viruses are more likely to spread. Biden pointed to new variants in the U.S. and a rise in hospitalizations in Europe and urged people to get the latest vaccine and the flu shot.
"If you get it, you're protected. And if you don't, you're putting yourself and other people unnecessarily at risk," Biden said, later adding, "Nearly every death is preventable, so get updated. Get your updated covid shot. Now's the time to do it, by Halloween if you can." A study from the Centers for Disease Control and Prevention (CDC) earlier this year found that more than 75% of covid-19 deaths in fully vaccinated people had occurred among those with at least four comorbidities.
---
New study shows all age groups at risk of myocarditis after 'covid' shots | added October 26
People of all ages are at higher risk of death from heart inflammation after covid-19 vaccination compared with the typical occurrence of myocarditis death, according to a new study. Researchers in Japan analyzed deaths caused by myocarditis, a form of heart inflammation, where the myocarditis set in within 28 days of vaccination.
Thirty-eight deaths fit the definition, about half of which were diagnosed by autopsy and or biopsy, with the others being determined through tools such as blood tests and electrocardiograms. Researchers then took the vaccinated mortality rate and compared it with the death from myocarditis rate from the general population before the pandemic, in the years 2017 to 2019.
"Using the disclosed data by the Japanese government, we observed increased myocarditis mortality rate ratio in the SARS-CoV-2 vaccinated population compared with general population during three years pre-covid-19 pandemic era, especially in young adults," the researchers, Dr. Sintaroo Watanabe of the Japan Marine United Corporation and Dr. Rokuro Hama of the Japan Institute of Pharmacovigilance, said.
---
China implements a 'covid' vax that can be inhaled through the mouth | added October 26
The Chinese city of Shanghai started administering an inhalable covid-19 vaccine on Wednesday in what appears to be a world first. The vaccine, a mist that is sucked in through the mouth, is being offered for free as a booster dose for previously vaccinated individuals, according to an announcement posted on an official city social media account.
Needle-free vaccines may persuade people who don't like getting a shot to get vaccinated, as well as help expand vaccination in poor countries because they're easier to administer. China doesn't have vaccine mandates but wants more people to get booster shots before it relaxes strict pandemic restrictions that are holding back the economy and increasingly out of synch with the rest of the world.
A video posted by an online Chinese state media outlet showed people at a community health center sticking the short nozzle of a translucent white cup into their mouths. Accompanying text said that after slowly inhaling, one individual held his breath for five seconds, with the entire procedure completed in 20 seconds. "It was like drinking a cup of milk tea," one Shanghai resident said in the video. "When I breathed it in, it tasted a bit sweet."
---
NYC officially votes to reverse major 'covid' vax mandates for children and private sector employees | added October 26
The Department of Health officially reversed two major covid-19 vaccination requirements affecting children and adults across New York City. City officials voted to remove the covid-19 vaccine requirement for high-risk extracurricular activities in schools as well as the vaccine mandate for private sector employers. The commissioner's order was announced back in September, but the vote today solidifies that decision.
Children participating in activities such as cheerleading, dancing and other sports teams will be allowed to do so without the covid-19 vaccine. That order was first put in place at the end of the year in 2021. Health officials offered several reasons for their decision, including the significant decrease in covid-19 case since July 2022. Moving to private sector employees, health officials say that 99% of adults ages 18 and older have received at least one dose of the covid-19 vaccine.
The introduction of the bivalent booster has played a key role in providing extra protection against the virus, with 530,000 of those vaccines distributed in the city. Board members for the Department of Health did not voice any protest for either of these decisions. Instead, they commented on how the previous vaccine requirements helped the city.
---
New 'covid' boosters failed to raise protection compared to previous shots, according to researchers | added October 26
Bivalent booster shots from Moderna Inc. and Pfizer Inc. failed to raise levels of protective proteins called neutralizing antibodies against the dominant omicron strains any more than four doses of the original covid vaccine, according to an early independent study on a small group of people.
Researchers at Columbia University and the University of Michigan compared levels of neutralizing antibodies in blood samples from 21 people who got a fourth shot of the Moderna or Pfizer-BioNTech SE bivalent boosters against antibody levels in 19 people who got four shots of the original vaccines.
Three to five weeks after a fourth shot, those people who received the new boosters aimed at BA.4 and BA.5 variants "had similar neutralizing antibody titers as those receiving a fourth monovalent mRNA vaccine," the authors conclude in a manuscript posted on the preprint server bioRxiv.org. This held true for antibodies that protect against BA.4, BA.5 and older variants such as the original omicron strain, according to the study.
---
'Covid' mitigation efforts now linked to "unprecedented" early surge in RSV infections | added October 26
The behaviors that helped keep us safe from covid-19 over the past 2½ years – lockdowns, physical distancing, wearing masks, washing hands – are probably behind the "unprecedented" early surge in RSV infections this year, scientists say. These factors may also have thrown other seasonal respiratory viruses out of whack around the globe.
"As long as we've had a record of RSV and other respiratory diseases in the United States, there have been these very regular patterns of outbreaks," said Rachel Baker, an epidemiologist and assistant professor at Brown University. "RSV pops up every year in the late autumn/wintertime and has these outbreaks mostly in young kids. Then it disappears again for the spring/summer months and pops up again the following winter," Baker said. "It's very regular and predictable" – until it isn't.
Cases of RSV, or respiratory syncytial virus, in the United States started showing up in the spring and are now 60% higher than 2021's peak week, a CNN analysis shows, and that's probably an undercount. Across the US, the number of flu cases has also been increasing a little earlier than usual. A handful of schools have seen large absences, and medical offices say they are seeing more people sick with other respiratory viruses at times that don't fit the usual patterns.
---
Researchers claim that modified banana lectin can effectively inhibit 'covid' | added October 26
Researchers from the Department of Microbiology, School of Clinical Medicine, Faculty of Medicine, of HKU, and the University of Michigan of US, Johannes Kepler University of Linz (JKU) of Austria, together with other overseas institutions, have discovered that the molecularly engineered banana lectin H84T-BanLec can inhibit the entry of viruses into host cells.
In such a way, it can inhibit coronavirus infection and could become a potentially wide-ranging anti-coronavirus drug. BanLec is a lectin isolated from bananas, and after being molecularly engineered, H84T-BanLec not only retains its antiviral activity as well as reducing mitogenicity. Experiments have shown that within cell lineage modeling, H84T-BanLec can effectively inhibit covid-19 virus (SARS-CoV-2) and its variant strains (including Omicron), Middle East respiratory syndrome virus (MERS-CoV), SARS virus (SARS-CoV-1) and other infections.
The team also found that H84T-BanLec can bind to multiple mannose sites of the spike protein to inhibit virus entry into host cells, thereby effectively inhibiting coronavirus infection. This antiviral mechanism makes it difficult for the virus to develop its drug resistance, making H84T-BanLec a promising wide-ranging anti-coronavirus drug. The research team pointed out that due to the special antiviral mechanism of H84T-BanLec, it may also be highly effective against new SARS-CoV-2 mutant virus strains and other new coronaviruses that may appear in the future
---
More single unvaxed women avoid vaxed men due to concerns about "shedding" spike proteins | added October 26
Increasingly more unvaccinated single women are avoiding single men who got "vaccinated" for the Wuhan coronavirus (covid-19). Concerned about the "shedding" of jab spike proteins through physical contact, unvaccinated single women are, in some cases, calling it quits as far as the modern dating scene goes. The issue mostly concerns sex with "fully vaccinated" men, something that is no longer an option for many unvaccinated women who are trying to protect their bodies against Fauci Flu shot penetration both directly and indirectly.
American Thinker writer Laura J. Wellington is one such single woman who says it "has become their new norm," referring to herself and other non-jabbed single women, to avoid men who took the experimental gene therapy. "Qualifying single men by such a standard makes the pool in which to select from additionally small, especially if one is living in a blue state," Wellington writes. "On top of that, plenty of single men don't shine to the notion that they aren't being considered simply because they decided to get vaccinated."
The "most disgruntled, hostile men," she adds, seem to be those who "succumbed to the vaccine by force" – meaning men who did not necessarily want to get jabbed but were forced to in order to maintain employment, for instance. "Feeling penalized twice over for a vaccine they never wanted to begin with, many of these men don't handle these women's rejection well," Wellington further writes.
---
JAMA study states having antibodies against 'covid' may actually increase infections not prevent | added October 26
Having antibodies against covid-19 provides children with little or no protection against infection, a study published in JAMA has found. Instead, the main determinant of protection is cellular immunity (i.e., T cells). Worse, against omicron having antibodies actually increased the risk of infection, which may help to explain the negative vaccine effectiveness seen in a number of studies, where infection rates are higher in the vaccinated than the unvaccinated.
The study assessed protection from SARS-CoV-2 infection in 79 children aged four to 11 years in England. The results are depicted below. Notice that the two cellular-positive bars (pink and beige) are much lower than the two cellular-negative bars. This shows that being cellular positive entailed much lower infection risk than being cellular negative, regardless of whether the person had antibodies (i.e., was seropositive). Having antibodies here did result in a slightly reduced risk of infection, but not much.
The chart above shows the infections over time. The most striking aspect is the huge green column in January for omicron, which is for the cellular-negative. Note also that the pink bar in January is slightly higher than the beige bar. The pink bar is antibody-positive whereas the beige bar is not (both are cellular positive), suggesting antibodies here were a disadvantage against omicron.
---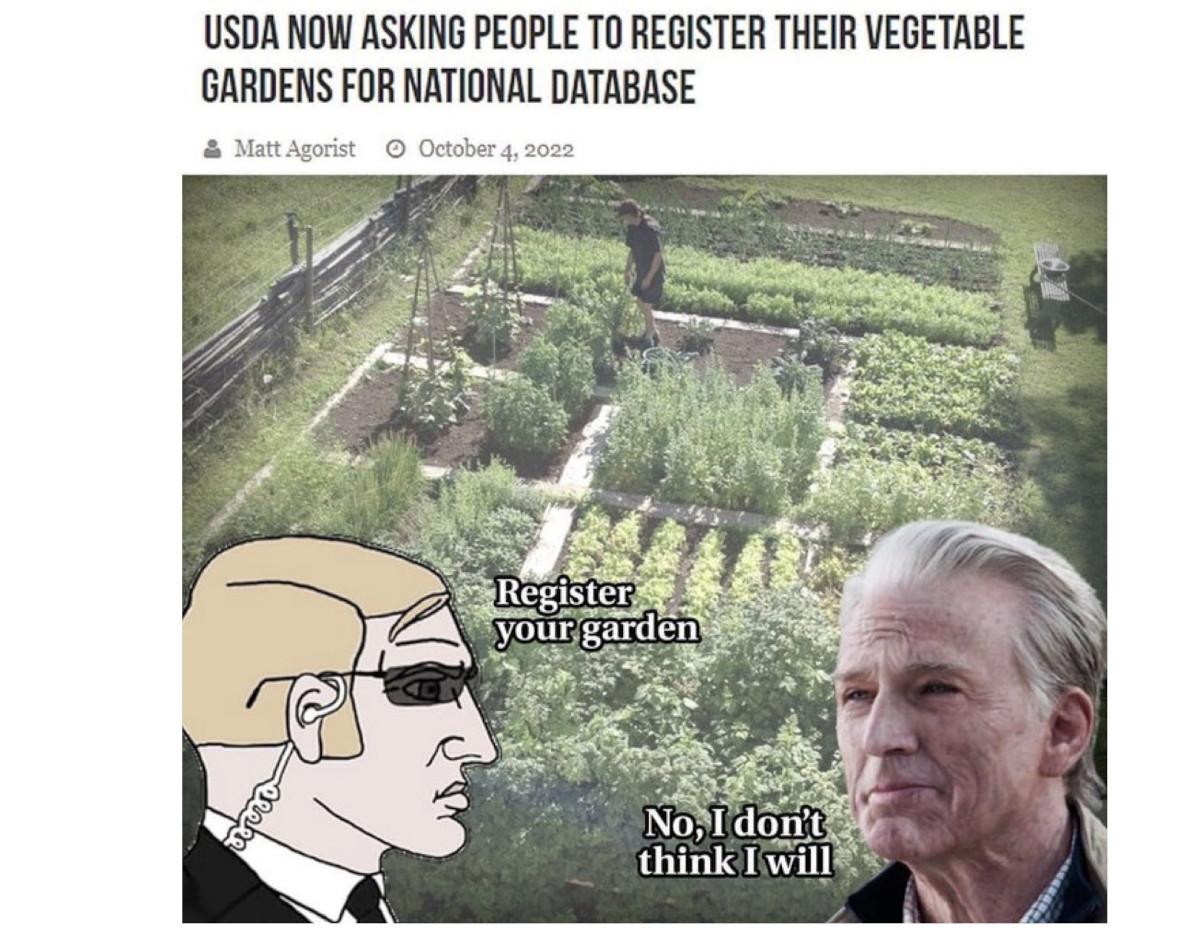 Support local farmers
---

Eileen O'Connor joins Dr. Sam Bailey on EMF radiation cancer research | added October 25
Eileen O'Connor is a Co-founder and Director of the EM Radiation Research Trust and has over 20 years experience with EMF activism after discovering a cancer cluster in her village that was caused by a cell phone mast. She has lobbied politicians, orthodox scientists and Big Telco in order to expose the dangers of EMF.
Here is what she said about:
Breast Cancer and EMF
Taking on Big Telco
Corruption of media and scientific experts
Her greatest influences
EMF dangers affecting children
What you can do to protect yourself
Where to find the latest information and research on EMF
and much more!
---
Federal judge orders Fauci and top officials to testify on collusion with big tech | added October 25
A federal court ordered on Oct. 21 that Dr. Anthony Fauci and other top officials testify under oath at depositions in a case that has uncovered evidence of alleged federal government collusion with Big Tech companies to censor users.
The attorneys general of Louisiana and Missouri and other plaintiffs allege that Fauci, director of the National Institute of Allergies and Infectious Diseases (NIAID) and President Joe Biden's chief medical adviser, and other defendants colluded and coerced social media companies to "suppress disfavored speakers, viewpoints and content" regarding covid-19. U.S. District Judge Terry Doughty went a step further than a previous ruling that forced written testimonies and ordered Fauci and other defendants to testify under oath at depositions.
"After finding documentation of a collusive relationship between the Biden Administration and social media companies to censor free speech, we immediately filed a motion to get these officials under oath," Missouri Attorney General Eric Schmitt said in a statement. "It is high time we shine a light on this censorship enterprise and force these officials to come clean to the American people, and this ruling will allow us to do just that. We'll keep pressing for the truth."
---
Adverse reactions to 'covid' jabs now linked to a 'beneficial antibody response', according to new research | added Oct. 25
People who reported experiencing side effects to the Pfizer/BioNTech and Moderna covid-19 vaccines such as fever, chills or muscle pain tended to have a greater antibody response following vaccination, according to new research. Having such symptoms after vaccination is associated with greater antibody responses compared with having only pain or rash at the injection site or no symptoms at all, suggests the paper published Friday in the journal JAMA Network Open.
"In conclusion, these findings support reframing postvaccination symptoms as signals of vaccine effectiveness and reinforce guidelines for vaccine boosters in older adults," the researchers – from Columbia University in New York, University of Vermont and Boston University – wrote in their paper. But even though some people may have small, localized side effects or no symptoms at all, the vaccine still elicits robust immune responses in them too. Nearly all study participants exhibited a positive antibody response after completing a two-dose Pfizer/BioNTech or Moderna vaccine series.
"I don't want a patient to tell me that, 'Golly, I didn't get any reaction, my arm wasn't sore, I didn't have fever. The vaccine didn't work.' I don't want that conclusion to be out there," said Dr. William Schaffner, a professor in the Division of Infectious Diseases at Vanderbilt University Medical Center and medical director of the National Foundation for Infectious Diseases, who was not involved in the new study.
---
'Covid' was created in a laboratory, shows a new study by German and American scientists | added October 25
The virus that caused the covid-19 pandemic was most likely created in a laboratory, a study by German and American scientists has claimsed. A team of three researchers concluded that Sars-CoV-2 was a genetically modified virus, after comparing its structure to that of "wild" and laboratory-borne equivalents.
Sars-CoV-2 literally has "fingerprints" of genetic manipulations, according to a preprint released by Valentin Bruttel of Germany's Wuerzburg University, Alex Washburne of the US-based Selva Analytics research center and Antonius VanDongen of Duke University, also in the US. The paper published this week reported that the three scientists had found a recurring genetic structure element called a restriction site, which they describe as a sign of the virus' genome having been "stitched" together.
"To make a virus in the lab, researchers usually engineer the viral genome to add and remove stitching sites, called restriction sites. The ways researchers modify these sites can serve as fingerprints of in vitro genome assembly," the paper, which has not yet been peer-reviewed, claims. The structure of Sars-CoV-2 is "anomalous in wild coronaviruses" but "common in lab-assembled viruses," it adds, pointing to the certain "synonymous or silent mutations" that differentiate the restriction sites. The concentration of such mutations "is extremely unlikely to have arisen by random evolution," the preprint says.
---
'Covid' vax safety will not be independently investigated says government after MPs raise safety concerns | added October 25
A few MPs have raised concerns in parliament about the possible side effects of vaccines, including what some described as data showing a correlation with increased levels of cardiovascular problems. The government is not planning to open an inquiry solely into the safety of coronavirus vaccines, a health minister has said.
Caroline Johnson added the vaccines will be reviewed as part of the wider UK covid-19 inquiry. However, Dr Johnson insisted the jabs are safe and encouraged those eligible to come forward for autumn boosters. She was speaking during a Westminster Hall debate in parliament – held in response to a petition calling for a public inquiry into covid-19 vaccine safety, which has been signed more than 107,000 times.
A few MPs raised concerns during the debate about the vaccines' possible side effects, including what some described as data showing a correlation with increased levels of cardiovascular problems. The NHS website says "reports of serious side effects are very rare" and the "Covid-19 vaccines approved for use in the UK have met strict standards of safety, quality and effectiveness".
---
'Monkeypox' public health emergencies set to expire as 'health officials' say eradication is not likely | added October 25
San Francisco will not renew its monkeypox public health emergency declaration when it expires at the end of the month. Daily cases of the virus in the U.S. have declined eightfold in the last two months, from an average of around 400 on Aug. 19 to fewer than 50 on Wednesday, according to data from the Centers for Disease Control and Prevention.
"We don't want to declare victory prematurely, but it does seem like we are winning," said Stephen Morse, an epidemiology professor at Columbia University. Other cities and states must also now decide whether to extend or end their own emergency orders.
New York City's is set to expire on Sunday, and New York state's on Thursday; neither have said whether those orders will be renewed. Illinois' order expires on Nov. 2, and its state health department said it continues to evaluate the order every 30 days. The California Department of Public Health said the state is not planning to lift its order at this time.
---
NYC vax mandates for city workers declared unconstitutional— say goodbye to isolation camps | added October 25
Thank you, Chad LaVeglia!
Now let's please vote our state governor and Attorney General and their rotten isolation camps the hell out!!!
I am personally tired of living in a totalitarian city. We are all strong and all, but this is tiresome.
And I would be the last person on this planet to care about any politician. (As a Soviet expat, I am cynical about all elections and political slogans.) However, I am really tired of living in a totalitarian city!!
And I do very well remember being treated like a dog by a bartender, on my birthday last year, for being "vermin." I have not forgotten. On that evening, I was merely trying to wait in the empty lobby, without any ambition to trespass on their precious segregated grounds—and the aspiring nazi-minded bartender really didn't have to be sadistic. I am always focusing on the positive, always, but it was disgusting and abusive, and I have not forgotten.
---
Eight videos of people just keeling over and 'dying suddenly' | added October 25
How long before enough of us (1) decide to stop NOT seeing what's right before our eyes, and (2) UNITE at last, to DO something about it? Haitian singer Mikaben drops dead on stage in Paris and Videos of Chinese people "dying suddenly" (and thereby demonstrating that the CCP's Sinovac is every bit as "safe" as the "vaccines" from Pfizer, Moderna, J&J, AstraZeneca and the Russian company responsible for Sputnik).
Moments of tension and fear during the postponement of the 9th day of the Premier League between Arsenal and Liverpool (ended 3-2). The Gunners striker Gabriel Jesus, after a contrast on the offensive frontline, fell ill and appeared almost fainted for a few seconds. Then, fortunately, he recovered. Mexican actress Mary Perdomo collapses on Colombian TV show.
Trevor Bayne collapses during a post-race interview. A man goes into fatal cardiac arrest while working out. A man suffers a "sudden cardiac arrest" at the gym and dies. Don't worry, it's just a coincidence. Indian shopkeeper dies suddenly and much more.
---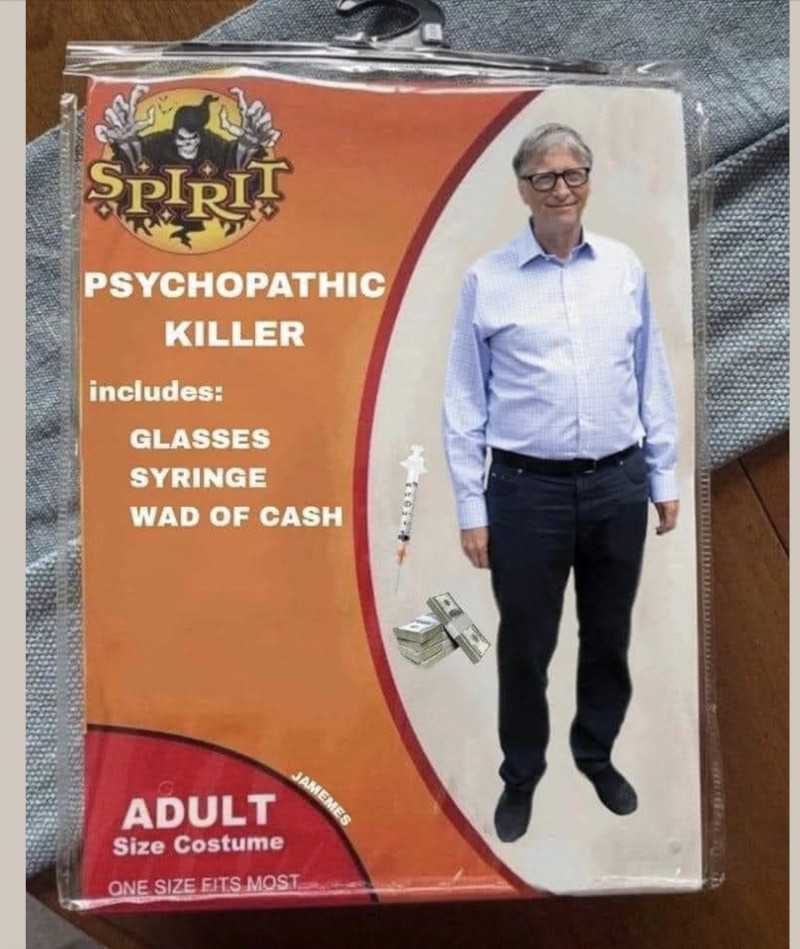 Get your up to date Halloween costumes, available now.
---
New Mexico considers mandating experimental 'covid' drug shots for school children | added October 25
A little-known advisory committee for the state Department of Health is about to be thrown into the spotlight as it takes up recommending whether to mandate the covid-19 vaccine for public school students. While the Vaccine Advisory Committee isn't scheduled to meet until next month, its work is turning into an election year issue in the hotly contested governor's race.
Last week, Sen. Gregg Schmedes, R-Tijeras, penned a letter to Gov. Michelle Lujan Grisham asking whether she supported mandating the covid-19 vaccine for schoolchildren." A prompt and precise response to this question would be appreciated," Schmedes wrote in the letter to Lujan Grisham, a Democrat running for reelection against Republican Mark Ronchetti.
Schmedes said Monday he has yet to receive a response from the governor. He also said his letter to Lujan Grisham was "absolutely" linked to the governor's race. He noted other governors across the country have made their stances known after a Centers for Disease Control and Prevention advisory committee recommended adding the covid-19 vaccine to immunization schedules. New Mexico's Vaccine Advisory Committee will consider the CDC recommendation in its review.
---
'It's elementary my Dear Watson' — unmasking the viral delusion | added October 24
The British nursing academic, Dr Roger Watson, recently cited a Canadian study by Banerjee et al as an example of adequate controls being used in "viral isolation". Watson's article appeared in Toby Young's The Daily Sceptic which purports to exist for airing views others refuse to publish. The cited study actually failed to prove any viral phenomenon because it did not use purified particles as independent variables.
Only impure (crude) clinical samples from a patient were added to monkey kidney (Vero E6) cells without any suitable control. Subsequent phenomena were observed which were then claimed to be the actions of a 'virus' hence presumptively termed 'cytopathic effect'. Similarly, the RNA used for sequencing the so-called 'viral genome' was extracted – not from any purified particles proven to be of viral origin – but from the contaminated supernatant of the Vero E6 cells used in Banerjee et al.
The resulting 'sequenced genome' was no such thing. It was an in silico modelled confection created from the same contaminated supernatant. These unscientific claims inform the current 'consensus' on how to do 'viral isolation and sequencing', despite having been rebutted by The Perth Group of scientists decades ago. All of these deviations from scientific method were pointed out to Dr Watson in e-mail messages by one of us (CM). Dr Watson was also asked to explain his stance in relation to this evidence which is anomalous viz a viz the scientific method and the paradigm of virology. Watson's initial response sidestepped the question
---
President Joe Biden announces he will get updated bivalent 'covid' booster jab | added October 24
WASHINGTON — President Joe Biden will get the updated covid-19 shot Tuesday after he delivers remarks about the pandemic and the administration's efforts to get people in the U.S. boosted, a White House official said. It has been more than three months since Biden contracted the coronavirus, which is how long health experts recommend waiting before getting another shot.
Biden will underscore that while progress has been made in getting people up to date on their vaccinations, more needs to be done, the official said. Since the bivalent boosters have been available, only about 20 million people have received their shots, according to data maintained by the Centers for Disease Control and Prevention. The new formula targets both the original covid strain and the currently circulating omicron subvariants BA.4 and BA.5.
Biden administration officials were encouraged by an uptick last week, when more than 4.5 million people got the latest shots, the largest weekly increase since the program launched in the fall. The White House is focused on reaching those at the highest risk of infection, including senior citizens. Half of shots have gone to those over 65, according to the CDC data. Top Biden administration officials have warned in recent weeks about a possible winter surge, particularly as more people head indoors.
---
Washington State University to end 'covid' shot mandate on November 1 | added October 24
Employees, contractors and volunteers at Washington State University will no longer be required to be vaccinated against covid-19 starting Nov. 1. According to a news release, the university has seen success in covid vaccination attempts. The decision to lift vaccination mandates aligned with Gov. Jay Inslee's announcement to end remaining covid emergency orders and the state of emergency in Washington.
The governor declared a little more than a year ago that public employees in Washington had to be vaccinated, said Phil Weiler, vice president of marketing and communications at WSU. So when Inslee opted to lift the requirements, WSU decided to do the same, Weiler added.
Though the mandate will be lifted in most settings, Weiler said, there are certain employment situations where vaccines will still be required. Faculty members who work in clinical and health care settings will still need to be vaccinated. The university's vaccine mandate led to the dismissal of some WSU employees last October, the most prominent being football coach Nick Rolovich.
---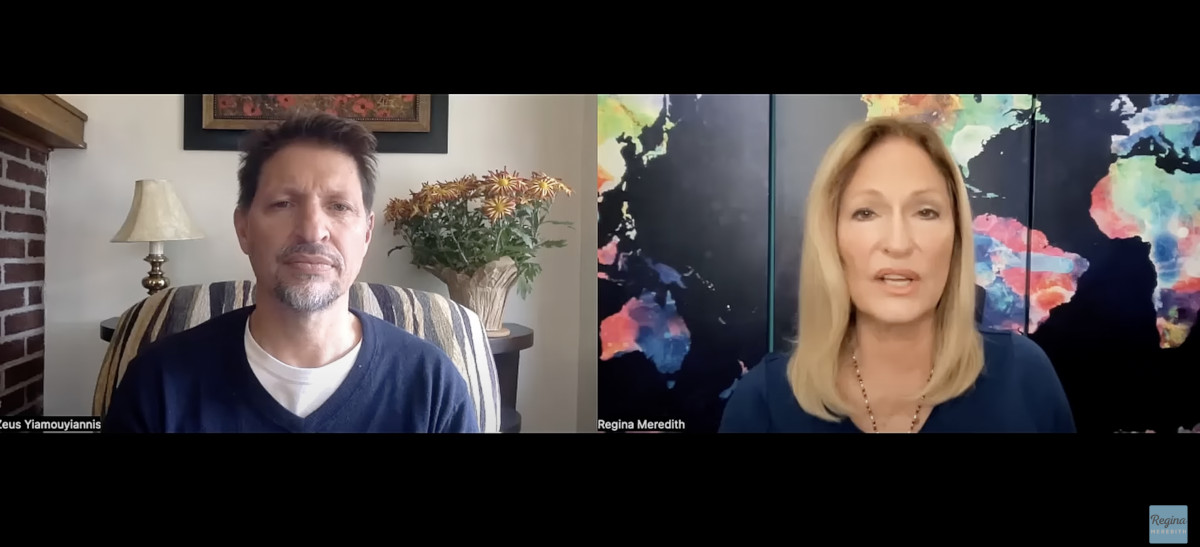 Refuse to be manipulated with Regina Meredith and Zeus Yiamouyiannis | added October 24
Global media, corporate and political interests are going to more insane lengths than ever to bludgeon our exhausted minds and emotions into surrendering our consent. It starts with Nature shows and moves through every shade of manipulation to outright commands, such as New York City's recent public announcement to "Get inside. Stay inside. Stay tuned." suggesting a nuclear war is at hand and we must dive for cover. I am appalled by the audacity of the messages being broadcast so I invited Zeus to join me to help explain the mechanics of what we're up against and how our compassion and care is being used against us, creating more confusion and division. Please share this video and comment below as this requires all of our input.
---
'Flu' makes a comeback in mainstream media news posing a 'tripledemic' threat for upcoming winter | added October 24
For more than two years, shuttered schools and offices, social distancing and masks granted Americans a reprieve from flu and most other respiratory infections. This winter is likely to be different.
With few to no restrictions in place and travel and socializing back in full swing, an expected winter rise in covid cases appears poised to collide with a resurgent influenza season, causing a "twindemic" — or even a "tripledemic," with a third pathogen, respiratory syncytial virus, or R.S.V., in the mix. Cases of flu have begun to tick up earlier than usual, and are expected to soar over the coming weeks. Children infected with R.S.V. (which has similar symptoms to flu and covid), rhinoviruses and enteroviruses are already straining pediatric hospitals in several states.
"We're seeing everything come back with a vengeance," said Dr. Alpana Waghmare, an infectious diseases expert at Fred Hutchinson Cancer Center and a physician at Seattle Children's Hospital. Most cases of covid, flu and R.S.V. are likely to be mild, but together they may sicken millions of Americans and swamp hospitals, public health experts warned.
---
RFK Jr. speaks with UK cardiologist on the death of his father due to 'covid' shot-induced heart attack | added October 24
Dr. Aseem Malhotra, a consultant cardiologist trained by the U.K.'s National Health Service, believes Big Pharma and Big Food are enemies of democracy — that's because the "corporate machine" is "suppressing free speech" and doing things that are "anti-human." In a recent episode of "RFK Jr. The Defender Podcast," Maholtra told Robert F. Kennedy, Jr., that he routinely asks patients and members of the public this question: "Are you aware that the regulators who are approving drugs get most of their funding from the drug industry? How do you feel about that?"
"Nobody finds that acceptable," Malhotra said. "So what we've got is unjust, undemocratic, unethical laws that are perpetuating this problem," he told Kennedy. "We need to change those laws." Malhotra recently published a two-part research paper, "Curing the pandemic of misinformation on mRNA covid-19 vaccines through real evidence-based medicine" in the Journal of Insulin Resistance. He also was featured in the new U.K. documentary, "Safe and Effective: A Second Opinion."
In his interview with Kennedy, Malhotra shared how he was one of the first to take the Pfizer vaccine and how he publicly promoted the vaccines on TV. But that was before he thoroughly reviewed the scientific safety data, which convinced him the vaccines pose unprecedented harm. Malhotra told Kennedy he was prompted to look into the safety data on the covid-19 vaccine when his father — "a very eminent doctor in the U.K., considered one of the most prolific advocates for the National Health Service" — suffered an unexplained sudden cardiac death in July after getting an mRNA covid-19 vaccine.
---
GOP governors across several states reject mandatory 'covid' shots for school children | added October 24
The GOP governors of several states indicated they will not implement mandates for children to receive a covid-19 vaccine to enter school after a Centers for Disease Control and Prevention (CDC) advisory panel voted last week to recommend adding the vaccine to the childhood immunization schedule.
Governors in Tennessee, South Carolina, Virginia, Montana, Alabama, Oklahoma, Florida, Georgia, Ohio, Iowa, Idaho, Wyoming, Utah, Missouri, South Dakota, and Arkansas have already said that their states would not put in place requirements for children to receive a covid-19 vaccine for school entry. The National Academy for State Health Policy includes about 20 states that have already barred covid-19 vaccines from being included in mandates for schools and students.
Those include Alabama, Arkansas, Arizona, Florida, Georgia, Idaho, Indiana, Iowa, Kansas, Michigan, Mississippi, Montana, New Hampshire, Ohio, Oklahoma, South Carolina, Tennessee, Texas, Utah, and West Virginia, according to the group's website, which was updated months before the CDC panel's vote. "Under my watch, there will be no covid vaccine mandates for kids—period," said Republican Gov. Kim Reynolds of Iowa last week. "In fact, we signed a law that prevents it. It's the parent's decision, not the government's."
---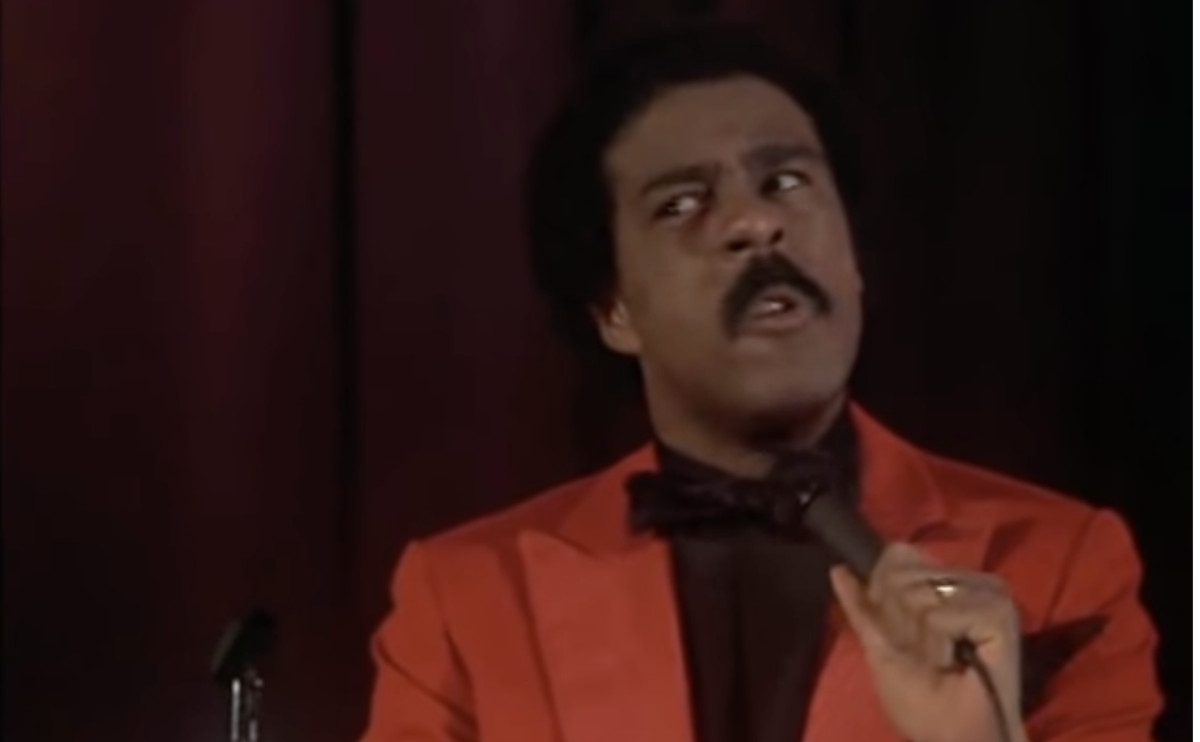 Richard Pryor on the mafia | added October 24
Now, if only we can get rid of the medical mafia, Johnny Salami and Tony Fauci.
---
Six people positive for 'monkeypox' have died, according to local health departments | added October 24
Six people who tested positive for monkeypox – two in New York City, two in Chicago, one in Nevada and one in Maryland – have died, local health departments have confirmed. The New York City Department of Health and Mental Hygiene said it was "deeply saddened by the two reported deaths, and our hearts go out to the individuals' loved ones and community."
"Every effort will be made to prevent additional suffering from this virus through continued community engagement, information-sharing and vaccination," the NYC DOH said. The two Chicagoans who died after testing positive for monkeypox had multiple other health conditions, including weakened immune systems, according to the Chicago Department of Health (CDPH).
"Though the number of new MPV cases has declined substantially since summer, this is a stark reminder that MPV is dangerous and can cause serious illness, and in very rare cases, even death," said CDPH Commissioner Dr. Allison Arwady. Monkeypox was a contributing factor in the death of a Maryland resident, who was immunocompromised and experiencing a severe case, the Maryland Department of Health (MDH) said.
---
One hundred and fourteen medical professionals 'die suddenly' in  Sputnik V vax-mandated Russia | added October 24
Russia has pursued similar coronavirus policies to the West, including lockdowns and mass 'vaccination'. Russia developed its own jab, Sputnik V, which is similar to the AstraZeneca 'vaccine'. Russians, however, proved more reluctant to get jabbed than their Western counterparts. Russian vaccination rates have not gone above 60%, and even achieving this level of coverage required coercive measures.
Russian regions imposed vaccine passports and no-jab-no-job policies. When these toxic jabs are given out, 'died suddenly' cases inevitably follow. 'Died Suddenly' has become a very common phrase in articles covering deaths and obituaries. Compilers such as Mark Crispin Miller have been documenting these cases as a means to expose the jabs and document the crime-in-progress of giving these experimental injections.
As Russia has no equivalent of VAERS or Yellow Card for reporting of jab injuries, good information on this is even harder to get than in the West. Cases of Russian 'vaccine'-injury are also mostly behind a language barrier for Western audiences. Hence there has been very little coverage of the problems of Sputnik in the West, outside of Riley Waggaman and Miller's weekly compilation.
---
NIH investigates Boston University's created "chimeric" 'covid' variant that killed 80 percent of mice | added October 23
The National Institutes of Health (NIH) said it is looking into a preprint study that was carried out at Boston University that created a "chimeric" covid-19 variant that killed 80 percent of lab mice.
"The National Institute of Allergy and Infectious Diseases (NIAID), part of the National Institutes of Health, did not review nor issue awards for experiments described in a pre-print article on SARS-CoV-2 research at Boston University's National Emerging Infectious Diseases Laboratories (NEIDL)," NIH told news outlets this week.
The statement added that the "NIH is examining the matter to determine whether the research conducted was subject to the NIH Grants Policy Statement or met the criteria for review under the HHS [Health and Human Services] Framework for Guiding Funding Decisions about Proposed Research Involving Enhanced Potential Pandemic Pathogens (HHS P3CO Framework)." It came after an NIAID official, Emily Erbelding, told Stat News that her agency should have been informed about the research before it was carried out. She claimed that Boston University did not disclose the exact nature of the study when it applied for a grant.
---
Pfizer to charge $110-$130 per 'covid' drug dose when government stops buying | added October 23
Pfizer will charge $110 to $130 for a dose of its covid-19 vaccine once the U.S. government stops buying the shots, but the drugmaker says it expects many people will continue receiving it for free.
Pfizer executives said the commercial pricing for adult doses could start early next year, depending on when the government phases out its program of buying and distributing the shots. The drugmaker said it expects that people with private health insurance or coverage through public programs like Medicare or Medicaid will pay nothing. The Affordable Care Act requires insurers to cover many recommended vaccines without charging any out-of-pocket expenses.
A spokesman said the company also has an income-based assistance program that helps eligible U.S. residents with no insurance get the shots. The price would make the two-dose vaccine more expensive for cash-paying customers than annual flu shots. Those can range in price from around $50 to $95, depending on the type, according to CVS Health, which runs one of the nation's biggest drugstore chains.
---
U.S. officials found trading lucrative stocks just before 'covid' pandemic, according to a new Wall Street Journal investigation | added October 23
Dozens of federal officials made lucrative stock and mutual fund trades in early 2020 as the government was preparing for the onslaught of covid-19, according to a Wall Street Journal investigation.
In January of that year, while the public was broadly unaware of the scale and severity of the threat posed by the virus, US government agencies were mobilizing for a public health nightmare. Many of the officials behind those efforts also made well-timed trades in industries that stood to gain or lose mightily from the pandemic, according to the report.
"Nearly 400 officials across 50 agencies reported owning stocks in airline, resort, hotel, restaurant and cruise companies in early 2020," the Journal wrote. It also cited roughly 240 officials who owned between $9 million and $28 million in stocks of drug, manufacturing and biotech firms that eventually won federal contracts related to covid-19. The WSJ report was based on financial disclosure forms for roughly 12,000 government officials between 2016 and 2021. CNN has not independently verified the reporting.
---
NIH blamed for funding dangerous laboratory-created super viruses at University of North Carolina | added October 23
Critics have long questioned why the National Institutes of Health (NIH) would fund experiments by University of North Carolina of Chapel Hill (UNC) professor Ralph Baric to develop a technique for hiding evidence of human tampering in laboratory-created super viruses.
Aided by some $220.5 million in National Institute of Allergy and Infectious Diseases (NIAID) funding, Baric developed a so-called "Seamless Ligation" technique, which he boasted could perfectly conceal all evidence of human tampering in laboratory-created viruses. Baric nicknamed his invention the "no-see'm" method. Now a new study, "Endonuclease fingerprint indicates a synthetic origin of SARS-CoV2," published on the preprint server bioRxiv, shows that — apparently unbeknownst to Baric — the "seamless ligation" concealment gimmick leaves its own minute but legible signature.
Most momentously, these same researchers have discovered that damning signature in the genome of the virus that causes covid-19. Baric's technique has long been controversial. "It's the artist that doesn't sign his name to the painting; the virologist that doesn't put his signature into the virus to let us know whether or not it is emerging naturally or whether it is produced in a laboratory," said Jeffrey Sachs, chair of The Lancet Covid-19 Commission, a task force that investigated the origins of covid-19.
---
CDC Director, Dr. Rochelle Walensky tests 'covid' positive despite being up-to-date with jabs | added October 23
Dr. Rochelle Walensky, director of the US Centers for Disease Control and Prevention, tested positive for covid-19 Friday. Walensky is experiencing mild symptoms and is up-to-date on her covid-19 vaccines, according to a statement released by the agency. Walensky received an updated covid-19 booster in September.
"Consistent with CDC guidelines, she is isolating at home and will participate in her planned meetings virtually," the agency said. "CDC senior staff and close contacts have been informed of her positive test and are taking appropriate action to monitor their health."
Covid-19 cases have been falling as the United States moves into fall. However, experts say cases may begin to climb as they have during the past two pandemic winters – especially as several new coronavirus variants begin to gain traction. People who are boosted have more protection against covid-19 illness and even infection compared to people who are past due for a booster shot — and significantly more protection than those who haven't been vaccinated at all, past studies suggest.
---
Health and Human Services extends 'covid' as a public health emergency through January 11, officials concerned over winter spike | added October 23
The Biden administration said Thursday that the covid-19 public health emergency will continue through Jan. 11 as officials brace for a spike in cases this winter. The decision comes as the pandemic has faded from the forefront of many people's minds. Daily deaths and infections are dropping and people — many of them maskless — are returning to schools, work and grocery stores as normal.
The public health emergency, first declared in January 2020 and renewed every 90 days since, has dramatically changed how health services are delivered. The declaration enabled the emergency authorization of covid vaccines, testing and treatments for free. It expanded Medicaid coverage to millions of people, many of whom who will risk losing that coverage once the emergency ends.
It temporarily opened up telehealth access for Medicare recipients, enabling doctors to collect the same rates for those visits and encouraging health networks to adopt telehealth technology. Since the beginning of this year, Republicans have pressed the administration to end the public health emergency. President Joe Biden, meanwhile, has urged Congress to provide billions more in aid to pay for covid-19 vaccines and testing.
---
NYC Announces first two deaths linked to 'monkeypox' virus | added October 23
New York City health officials announced two monkeypox-linked deaths on Friday, the first fatalities linked to the virus in the five boroughs, though few details on the individuals were immediately available. According to the CDC, the United States has reported four monkeypox-linked deaths since the 2022 outbreak began, though the last data update was Thursday.
The first fatality was reported in California in September. New York City officials didn't immediately release demographic or other information about the two residents who died, including whether they had underlying conditions, instead offering condolences in a brief statement. "We are deeply saddened by the two reported deaths and our hearts go out to the individuals' loved ones and community.
Every effort will be made to prevent additional suffering from this virus through continued community engagement, information-sharing, and vaccination," the statement read. As of Oct. 17, the city has recorded at least 3,695 known cases of the virus. Since reaching its peak at the end of July, the outbreak of cases in New York City has dropped significantly, down to single-digit daily numbers by the beginning of this month. To date, more than 143,000 first and second doses of the monkeypox vaccine have been administered.
---
Health experts finally admit the world will never be "fully vaccinated" against 'covid' | added October 23
We at OffG – and many of our fellow alt media sites – have been reporting for over a year now that the covid "vaccination" campaign will never end. In short, you will NEVER be "fully vaccinated". That much was obvious once health institutions around the world started "updating" their definition of the term.
Israel. America. Britain. New Zealand. Australia…they all did it, and it came as no surprise. From the beginning, the "pandemic" has been created, policed, enforced and perpetuated through nothing but rhetorical tricks and manipulative language. News names for old things. New definitions for old words. "Covid" has always been nothing but a pandemic of terminology. The fluid nature of "fully vaccinated" is just another example.
It has already ballooned from "double-jabbed" to "boosted" and "double-boosted", and with new "vaccines" expected for all the variants, it doesn't look like any end is on the horizon. As I said, you'll never really be "fully vaccinated"…and now they're admitting it. In yet another attempt at control through language manipulation, there's a push on to completely scrub the term "fully vaccinated" from the covid discourse.
---
Governor Ron DeSantis says Florida will not be mandating 'covid' shots for school children despite CDC recommendations | added October 23
The governor said his office has received questions about the CDC adding the vaccine and schools potentially mandating students be vaccinated against covid-19. "I get a kick out of it when people kind of compare it to (measles, mumps and rubella shots) and things that have been around for decades and decades," he said. "Parents, by and large, most parents in Florida have opted against doing these booster shots, particularly for young kids."
"These are new shots," he said, adding that Florida Surgeon General Joseph Ladapo has not recommended the booster shots for children. "Basically, his reason for that is there's not been a proven benefit for that." Ladapo tweeted about the CDC panel a day before the vote, saying nothing would change in Florida, whatever the result.
"Regardless of what @CDCgov votes tomorrow on whether covid-19 vax are added to routine child immunizations – nothing changes in FL," he wrote Tuesday. "Thanks to @GovRonDeSantis, covid mandates are NOT allowed in FL, NOT pushed into schools, & I continue to recommend against them for healthy kids." Meanwhile, medical experts have pushed back on Ladapo's stance on vaccines, according to Politico.
---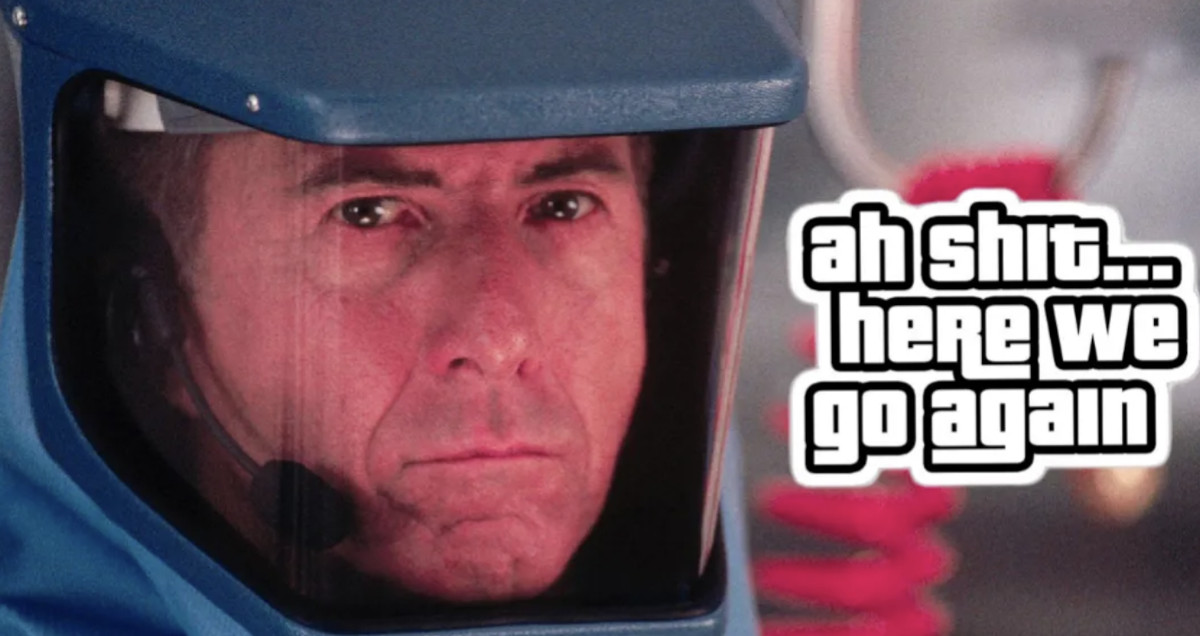 Outbreak, The Sequel: no Dustin Hoffman? | added October 23
It looks like it is time once again for yet another Ebola panic. Do you have your trusty hazmat suit and related personal protective gear at the ready in case the "virus" decides for a cross-continental getaway from Africa? After the recent Marburg outbreak in Ghana a few months ago, you had to have known this was coming, right? Wherever Marburg is, its "cousin" never seems to be too far behind.
Currently, Uganda is being terrorized by the "rare and deadly" Ebola with the estimates ranging from about 50 to 64 people "infected"with anywhere from 19 to 30 fatalities, depending on the source. If for some reason you believe the news, it seems that the time is upon us to cower in fear of this "virus" as the strain making the rounds, the "Sudan strain," has no vaccines nor treatments effective against it. Fortunately for those who have generated the appropriate fear response from the aforementioned news, there are six candidate vaccines in the pipeline, with the furthest along being developed by the very "trustworthy" NIAID organization run by Anthony Fauci.
---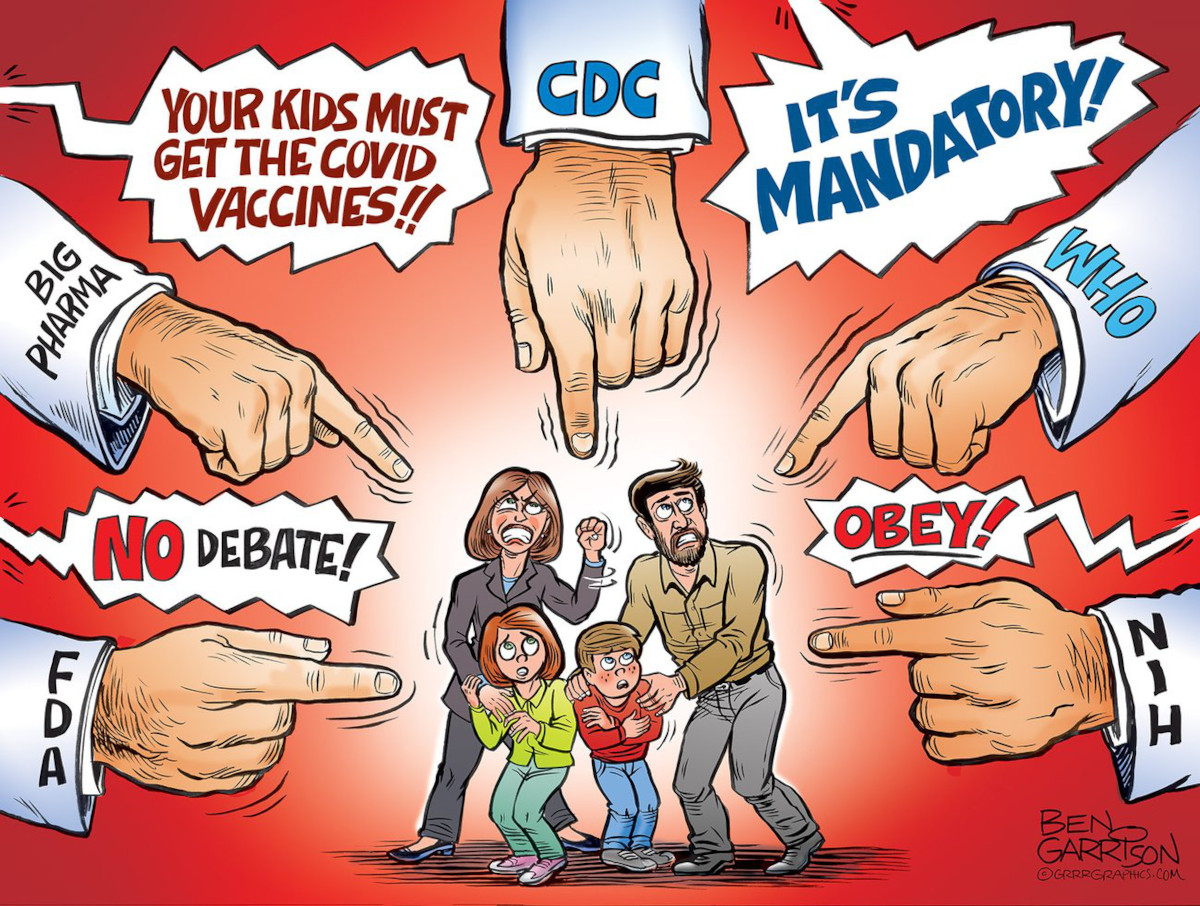 ---
'Covid' linked to massive rise in death from pregnancy or childbirth complications, according to new government report | added October 21
WASHINGTON (AP) — Covid-19 drove a dramatic increase in the number of women who died from pregnancy or childbirth complications in the U.S. last year, a crisis that has disproportionately claimed Black and Hispanic women as victims, according to a government report released Wednesday. The report lays out grim trends across the country for expectant mothers and their newborn babies.
It finds that pregnancy-related deaths have spiked nearly 80% since 2018, with covid-19 being a factor in a quarter of the 1,178 deaths reported last year. The percentage of preterm and low birthweight babies also went up last year, after holding steady for years. And more pregnant or postpartum women are reporting symptoms of depression.
"We were already in the middle of a crisis with maternal mortality in our country," said Karen Tabb Dina, a maternal health researcher at the University of Illinois at Urbana-Champaign. "This really shows that covid-19 has exacerbated that crisis to rates that we, as a country, are not able to handle." The nonpartisan U.S. Government Accountability Office, which authored the report, analyzed pregnancy-related deaths after Congress mandated that it review maternal health outcomes in the 2020 coronavirus relief bill.
---
CDC recommends adding 'covid' shots to new Child and Adolescent Immunization Schedule | added October 21
The Centers for Disease Control and Prevention's (CDC) independent vaccine advisory committee today voted unanimously (15-0) to recommend adding covid-19 vaccines for children as young as 6 months old to the new Child and Adolescent Immunization Schedule, which will be rolled out in February 2023. The revised recommendations accepted today by the committee include the Moderna or Pfizer-BioNTech covid-19 vaccine for children as young as 6 months old and the Novavax covid-19 vaccine for children as young as 12.
All covid-19 vaccines being administered in the U.S. to people under 18 are Emergency Use Authorized (EUA) products. The U.S. Food and Drug Administration did grant full approval to Pfizer's Comirnaty covid-19 vaccine for ages 12 and older, however, the Comirnaty vaccine is not available in the U.S. — which means all children who get the Pfizer vaccine are getting an EUA product.
When asked if an EUA product could be added to the schedule, Dr. A. Patricia Wodi, a member of the CDC's Advisory Committee on Immunization Practices (ACIP), said the U.S. Department of Justice Office of General Counsel confirmed for the CDC that EUA products can be added.
---
CDC corrects Tucker Carlson's claim the center will force vax mandates for children | added October 21
The Centers for Disease Control and Prevention this week pushed back on a claim made by Fox News' Tucker Carlson, who said on his show that a CDC decision was likely coming to force kids to get covid-19 vaccines in order to attend school.
But that's not technically within the CDC's authority, as the CDC pointed out in a rare tweet on Wednesday correcting a recent segment by Carlson, who has a history of criticizing covid vaccine policy or sharing incorrect information about the shots.
Twitter also included a disclaimer along with the video from his show. Carlson had claimed Tuesday that at an upcoming meeting of the CDC's advisory committee, the agency was "expected to" update the list of routine childhood immunizations and include the covid-19 vaccine, which would soon mean that kids "will not be able to attend school without taking the covid shot."
---
Mark Bailey: This is why nobody "had, caught or got" 'covid' | added October 21
Recently I spoke to an international consortium of doctors and researchers about the covid-19 situation and the issue of virus existence. I was asked whether I thought covid-19 cases were fictional in nature, which is an interesting question. It goes beyond the matter of whether pathogenic viruses exist and are the cause of disease.
It also allows us to address the frequent claim people make that whatever covid-19 is supposed to be, they "got it," based on their experience or one of the so-called tests they took. Let's examine why there is no "it" even though there are lots of "cases"… When most people hear the word "case" in a medical context there is a natural tendency to think that the individual being counted has an actual disease.
It may come as a surprise that this is not a requirement at all because in the field of epidemiology it can be defined as simply, "the standard criteria for categorizing an individual as a case." 'Standard criteria' can be anything and this opens the door to all sorts of misuse and misinterpretation. In fact, it has been used to propagate outright fraud, as Dr John Bevan-Smith and I documented last year in "The COVID-19 Fraud & War on Humanity."
---
Switzerland to destroy 9 million doses of expired Moderna 'covid' shots | added October 21
Editor's Note: World governments would be better off if instead of acting tyrannical and mandating experimental drugs on an entire population, they offered the jabs for people who trusted and wanted them. Given the track record of pharmaceutical companies, is it a surprise no one wants them? — mmd
Switzerland will destroy 9 million doses of Moderna covid-19 vaccine that have reached their expiry date, with another 5.1 million vaccine jabs set to meet the same fate by February, the government said on Wednesday.
"With this deliberately chosen strategy, it was accepted that too much vaccine would be procured and that some of the procured doses would have to be sold, passed on or possibly destroyed," the Swiss cabinet said in a statement, reported Reuters.
Since the end of 2020, Switzerland has got 31.9 million vaccine doses from Moderna and other suppliers, of which 16.1 million have been administered. Another 3.2 million were passed on to third countries, the government said. Switzerland as of June had an excess of about 38 million doses of several types ofcovid-19 vaccines that would expire by the end of 2022, according to an estimate in July by the Swissinfo news website.
---
Moderna's CEO says not everyone will need an annual 'covid' booster jab | added October 21
The covid-19 booster market is starting to look more like an annual flu season than it did in the first two years of the pandemic. That's according to Moderna (MRNA) CEO Stéphane Bancel, who joined Yahoo Finance's 2022 All Markets Summit to discuss the covid vaccine outlook. Bancel noted that not everyone is likely to need an annual booster.
"I think it's going to be like the flu. If you're a 25-year-old do you need an annual booster every year if you're healthy? You might want to … but I think it's going to be similar to flu where it's going to be people at high risk, people above 50 years of age, people with co-morbidities," Bancel said. That isn't the 8 billion global population potential market of the pandemic, but it is still 1.5 billion people that fall into those categories, Bancel said.
"It's a lot of people that are going to need an annual booster. And people that are younger are going to need to decide what to do," he said, noting that he has chosen to get an annual flu shot for years. While many health experts have been worried about the low uptake in boosters and what it could mean for the coming winter variants, others have echoed Bancel's comments, including Children's Hospital of Philadelphia's Dr. Paul Offit, who recently told Yahoo Finance that boosters are most important for high-risk groups.
---
Nike ends 'covid' shot mandate for most employees citing spread of the disease even among the vaxed | added October 21
Nike lifted its covid-19 vaccine requirement for most employees in the U.S. and Canada on Wednesday, citing public health guidance that finds the disease can spread even among vaccinated people.
"As the virus has evolved, so has the medical guidance," Joe Marsico, Nike's chief security officer, wrote in an email to employees Wednesday. He said vaccines were "critical in preventing community spread" when Nike adopted its vaccine mandate at the beginning of the year. "At this stage in the pandemic, the CDC and other public health authorities have acknowledged that community spread is possible even when people are fully vaccinated," Marsico wrote.
He noted that vaccines are still highly effective at reducing illness and death and said Nike "strongly" encourages vaccinations, including the new bivalent booster that targets the omicron variant. Nike will continue giving people time off for vaccinations and boosters and offers sick leave to employees with covid-19. The vaccine requirement remains in place at Nike workplaces in New York City, which has a citywide vaccine mandate in place until Nov. 1.
---
NYC has allegedly rid the city of 'monkeypox', one professor touts vax | added October 21
As New York City gains control over the monkeypox outbreak, advocates are warning that vulnerable groups still remain at risk. Cases citywide began dropping late this summer: After a daily average of 74 reported infections in late July, the city is now recording fewer than 10 cases per day. Last week, New York City's Health Commissioner Dr. Ashwin Vasan said this progress was promising, but it was too soon to declare victory just yet.
"We have turned a corner that I hope indicates that we now have the upper hand on this outbreak," Vasan said. "While I'm very proud of where we are, I'd like to offer our humility and gratitude for the current situation. "The fact is that we've had real challenges." Part of the doubt centers around the epidemic's lingering health disparities.
While infections started out even among different racial and ethnic groups, cases are now smoldering most often in Black and Latino individuals. These two groups are also undervaccinated in New York City, even though people with shots are 14 times less likely to catch the virus in the current nationwide rollout. If this pattern holds in clinical studies of the monkeypox vaccine, it would translate to about 90% effectiveness.
---
Advocate for 'covid' vax dies at 63 years-old | added October 21
I am somehow just very moved and saddened by the fact that this man is dead at 63. Could his passing be unrelated to the covid shots he got? Anything is possible—no one checked—but there are too many cases like this, and, combined, they don't pass the logical "coincidence" test.
I am sad about this. I am very sad for him. I am sad for the blind spot that possibly cost him his life. Yes, people are allowed to make any choices they like. But I am still sad. I am sad about the power of deceit to kill.
And by God, since I have worked in the media myself, I am mad at the irresponsible journalists producing the 24/7 happy carnage soundtrack. I have thought about it a lot, and I do think that without the media, the deceit would have been impossible to pull off. They are creating the ungrounded confidence in people's heads. They are the makers of the hypnotic butcher's lullaby
---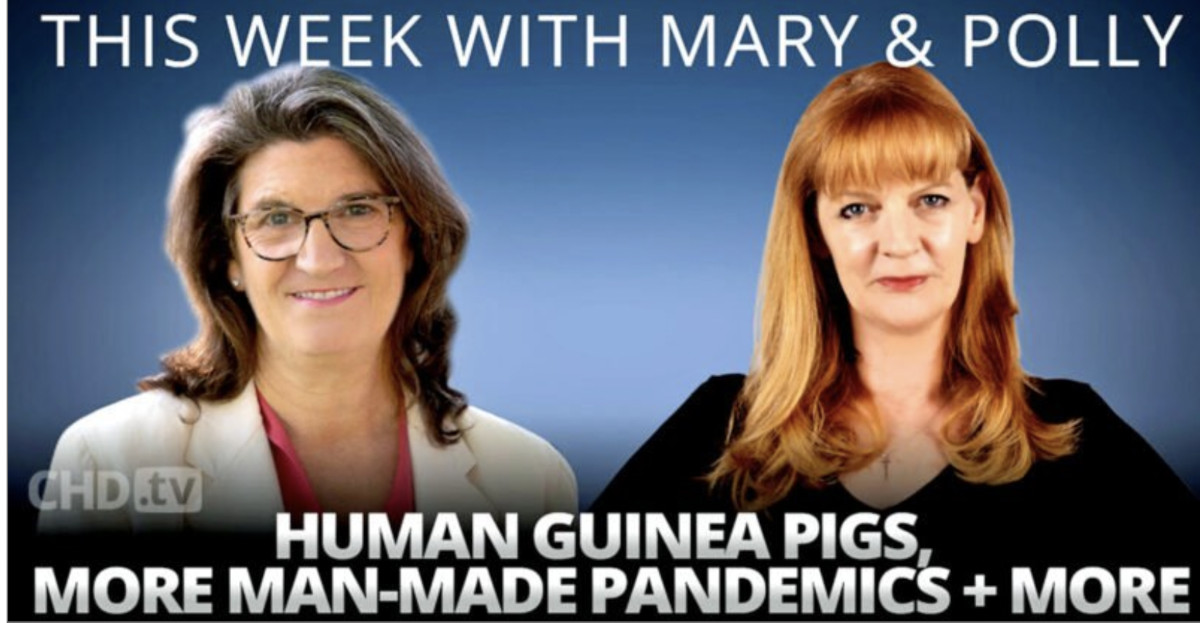 CHD TV: Future man-made pandemics | added October 20
This week, Mary Holland, Children's Health Defense (CHD) president, and Polly Tommey, CHD.TV programming manager, covered the latest headlines on covid-19, Big Pharma and other issues, including the latest Vaccine Adverse Event Reporting System (VAERS) data that shows 1,437,273 reports of adverse events and 31,470 deaths after covid-19 vaccines.
Polly and Mary also discussed that children ages 5 to 11 are now eligible to receive a covid-19 booster aimed at both the original virus that causes covid-19 and the omicron BA.4 and BA.5 variants.
Plus, Brian Hooker, Ph.D., called the decision by U.S. public health officials to authorize the untested vaccines for young children "preposterous," adding, "It is time to stop this criminal experiment on America's children." Also on tap this week: Pfizer and Marvel this month released a customized Avengers comic book that urges people to become an "everyday hero" by staying up-to-date with the latest Pfizer covid-19 booster shots.
---
'Covid' rebounds in N.Y.C. with reports of positivity rates above 20 percent | added October 20
Covid-19 positivity rates are back above 20% in parts of Manhattan, as the latest city data indicate the virus is digging in ahead of winter. The rolling seven-day positivity rate in the Hell's Kitchen area of Manhattan is up to 22.5%, according to city data Wednesday. That is by far the highest rate in New York City, and no other neighborhood is close. Just a day prior, no neighborhood was over 20%.
At the same time, the transmission rate in Manhattan, at 172.7 new cases per every 100,000 people over the last seven days, is up 7% in the last two weeks. As of Wednesday, the borough with the highest overall positivity percentage is Staten Island, with a seven-day average of 6.89%.
Citywide, the seven-day average of new daily confirmed and probable cases fell steadily all summer until early September, but since then has been stuck in a steady range between about 1,800 and 2,200 new cases a day. Over the last few days, it has held very steady around 2,000 cases daily.
---
WHO announces 'covid' pandemic is still a global emergency | added October 20
The World Health Organization (WHO) on Wednesday said that covid-19 remains a global emergency, nearly three years after it was first declared as one. This comes a month after WHO Director-General Tedros Adhanom Ghebreyesus said the end of the pandemic is "in sight".
Meanwhile, India on Thursday recorded 2,141 new cases, bringing the total active caseload to 25,510. WHO Director-General Tedros Adhanom Ghebreyesus while talking to the media said, "This pandemic has surprised us before and very well may again." The WHO committee highlighted five priority areas to end the emergency. This includes tracking variants of the covid virus, surging medical capacity to treat patients, vaccination, ensuring access to affordable therapeutics and a robust global pandemic preparedness architecture.
The committee further said, "Although the public perception is that the pandemic is over in some parts of the world, it remains a public health event that continues to adversely and strongly affect the health of the world's population." The WHO's statement comes even as the total number of patients who tested positive for the XBB variant of covid-19 crossed 70 cases across India. The cases were reported across several states including Maharashtra, Odisha, West Bengal, and Tamil Nadu.
---
'Covid' vax doses administered in Africa drop more than 50 percent, according to WHO | added October 20
DAKAR, Senegal — The number of covid-19 vaccine doses given in Africa has dropped by more than 50% over the last three months, the World Health Organization said Thursday, even though less than a quarter of all Africans have been vaccinated. Despite increased availability of vaccines on the continent, Africa still lags far behind the global average, with only 24% of the population having completed their primary series of covid-19 vaccination compared to 64% worldwide.
"The end of the covid-19 pandemic is within sight, but as long as Africa lags far behind the rest of the world in reaching widespread protection, there is a dangerous gap which the virus can exploit to come roaring back," said Dr. Matshidiso Moeti, the WHO regional director for Africa.
Only three African countries — Liberia, Mauritius and Seychelles — have vaccinated more than 70% of their population. Rwanda is expected to reach the benchmark soon, and four others also have hit 50%, the WHO said Thursday. Once covid-19 vaccines became available in 2021, Western countries hoarded available supplies, leaving many African countries last in line to receive doses. Some African countries also said that the doses donated by Western countries were sent too close to their expiration dates to be fully utilized.
---
China intensifies 'covid' surveillance despite outrage among quarantined residents | added October 20
China has intensified covid-19 surveillance in Beijing amid a recent spike in cases while a video of what is reported to be a seriously ill teenager being ignored by medical staff at a covid quarantine centre has caused public outrage at China's draconian pandemic response.
Beijing, a city of 21 million people, reported 18 new, locally-transmitted cases of covid-19 on Thursday, bringing the total number for the past 10 days to 197 – four times more than the 49 infections in the previous 10-day period. The numbers may be minuscule compared with other countries, but China's zero-covid policy demands strict measures.
Beijing's health authority said risky individuals and locations would be screened and residential compounds with suspected cases have been put under three-day lockdowns, with extensions possible if new infections emerge. Such measures are necessary to "ensure that no one is overlooked", health authorities said. However, a video shared on social media this week of Chinese health officials apparently overlooking a critically ill teenager at a covid-19 quarantine centre in Henan province has received hundreds of thousands of comments and angry calls for a full investigation.
---
U.S. Food and Drug Administration and CDC approve Novavax's 'covid' vax as first booster dose for 18 years and older | added October 20
The Food and Drug Administration (FDA) and Centers for Disease Control and Prevention (CDC) on Wednesday signed off on Novavax's covid-19 vaccine to use as a first booster dose for people aged 18 and older.
After the FDA gave an emergency use authorization to the Novavax booster on Wednesday, the CDC recommended its use hours later. The Novavax shot differs from the Pfizer and Moderna vaccines in that it doesn't use mRNA and differs from the Johnson & Johnson vaccine because it doesn't use an adenovirus. The shot "contains the SARS-CoV-2 spike protein and Matrix-M adjuvant," the FDA said, referring to the virus that causes covid-19.
"Adjuvants are incorporated into some vaccines to enhance the immune response of the vaccinated individual. The spike protein in this vaccine is produced in insect cells; the Matrix M-adjuvant contains saponin extracts from the bark of the Soapbark tree that is native to Chile." Specifically, the vaccine is based on an older technology that has been used for decades to combat diseases including hepatitis B and influenza. The company previously said it developed the vaccine for people who are hesitant to receive the Moderna, Pfizer, or Johnson & Johnson shots.
---
Study finds one in every 500 children under five years-old hospitalized after Pfizer mRNA 'covid' shots | added October 20
One in every 500 children under five years who received the Pfizer mRNA covid vaccine were hospitalised with a vaccine injury, and one in 200 had symptoms ongoing for weeks or months afterwards, a study has found.
The study published in JAMA included 7,806 children aged five or younger who were followed up of for an average of 91.4 days following their first Pfizer vaccination. It was a retrospective cohort study done as an authenticated online survey (response rate 41.1%) in spring 2022 which included parents or caregivers who registered children for SARS-CoV-2 vaccination in outpatient care facilities in Germany.
It compared the adverse events to those of the same children with other vaccinations in order to control for over-reporting. It concluded that the symptoms reported after Pfizer vaccination were "comparable overall" to those for other vaccines. Let's see .Any symptoms: 62% higher, Musculoskeletal (muscles and bones) symptoms: 155% higher, Dermatologic (skin) symptoms: 118% higher, Otolaryngologic (ears, nose and throat) symptoms: 537% higher, Cardiovascular (heart etc.): 36% higher, Gastrointestinal (stomach etc.): 54% higher.
---
In memory of those who 'died suddenly' in the U.S. and worldwide from October 10-17 | added October 20
Musicians in the US (4), Haiti, Colombia, Brazil, Ireland, Germany & Romania; fatal "vaxxidents" in US (4), Mexico, Brazil, Argentina (2), UK, Germany (2), Romania, Spain & the Philippines (3); & more.
Hitmaking R&B singer Joyce Sims dies at age 63. She burst onto the R&B music scene in the 1980s with a powerful voice a string of hits that showed off her songwriting skills. Today we mourn the passing of singer Joyce Sims at age 63, cause of death unknown. Sims first hit the charts on both sides of the Atlantic in 1986 with the Kurtis Mantronik-produced "All and All," but took it to the next level two years later with "Come Into My Life," a top 10 hit that became Sims' signature song.
She followed with several solid charters over the next few years, including "Lifetime Love," "Walk Away" and "Looking for a Love." The music world will mourn the passing of this multi-faceted talent whose impact on music was even greater than the mass popularity that she achieved over the past three and a half decades.
---
Multipolar world order, part 3 — a look at the attempts for a 'global reset' | added October 20
In Part 1, we considered the forces shaping the world order and the attempts to impose various models of global governance upon it. In Part 2, we discussed the progress of the global power shift from West to East and asked why so many stalwarts of the so-called "unipolar world order" have not only accepted the inevitability of that power shift but have apparently assisted it.
Ostensibly, the multipolar version of the world order is a departure from the unipolar model in the sense that it will—supposedly—genuinely observe international law and share power among a broader coalition of nation-states. As a result, it will introduce—supposedly—functioning multilateralism into global governance, arguably for the first time. To some, this multipolar model sounds preferable to the current, international rules-based unipolar model.
Yet, when we look at the statements of the touted leaders of the new multipolar world order, their objectives seem indistinguishable from those of their unipolar counterparts. They express an unwavering commitment to sustainable development and Agenda 2030. They support the United Nation's Security Council remaining the political centre of global governance—though, notably, loss of the veto isn't countenanced.
---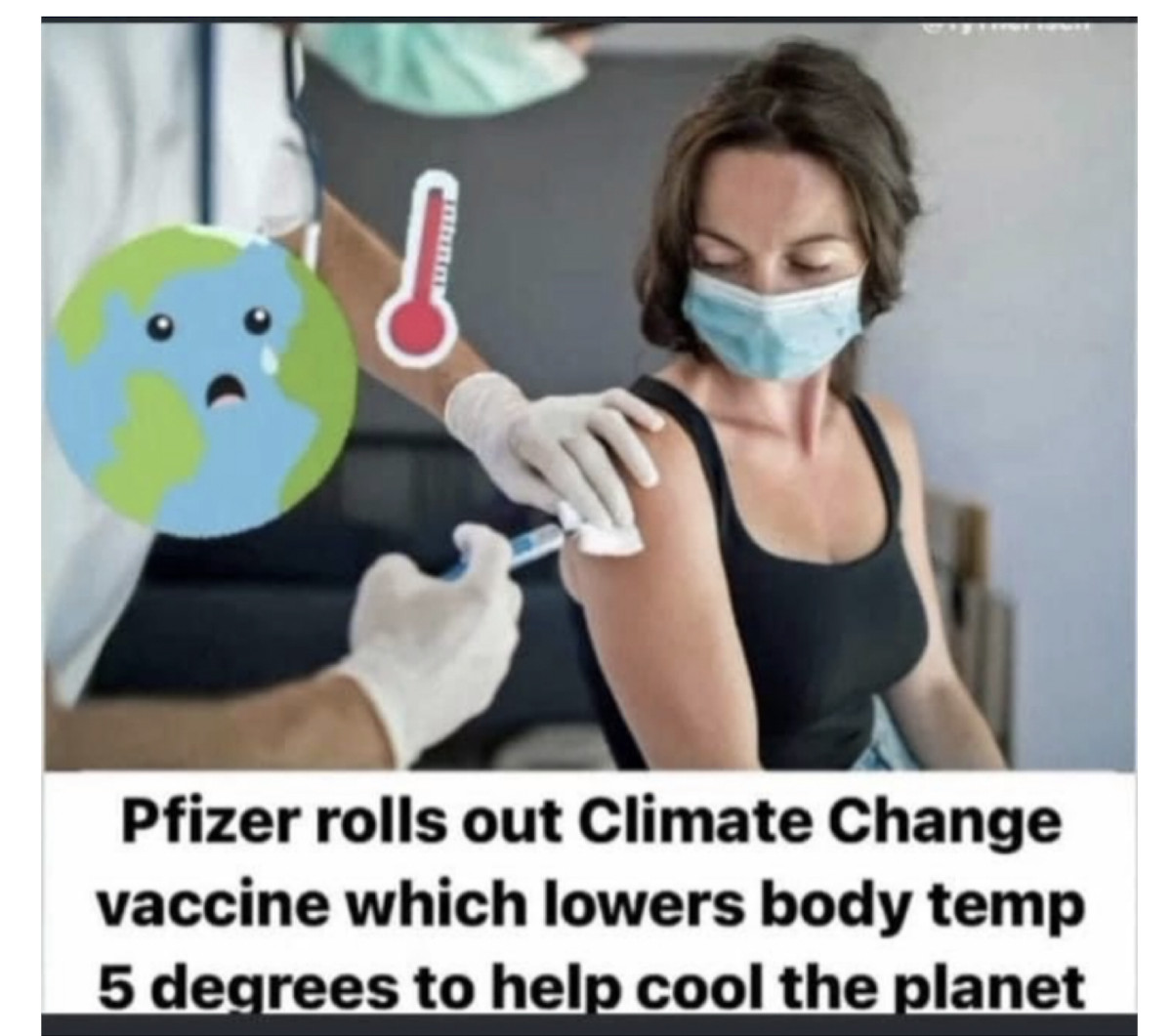 Definitely don't get this jab.
---
First Lady Jill Biden predicts cancer will rise after 'covid' pandemic | added October 19
Editor's Note: The audacity of the First Lady to insult the American people by saying an uprise of cancer diagnoses will happen because people were so forgetful during the pandemic they forgot to go to their doctors. Is this serious? What a joke. People were locked in their homes and their livelihoods taken away because we were sold there was an even  'deadlier disease' circulating and now this— an instillation of cancer fear. The real questions are, what is CAUSING the cancers? And now people have been injected with experimental mRNA gene technology so who is to say those drugs aren't what is behind the predicted uprise in cancer? —mmd
First Lady Jill Biden on Monday evening predicted there will be an increased number of cancer diagnoses following the covid-19 pandemic. Biden did not say that there would be a specific cause in the uptick in cancer diagnoses, but she pointed out that a number of people did not get routine medical checkups because of the pandemic. The first lady encouraged people to catch up on cancer screenings that were delayed.
Speaking to Newsmax, Biden said that "people are going back" to doctors "and they're realizing, 'Gosh, I forgot to get my colonoscopy; I didn't get my mammogram; I didn't get my skin screening." "I think in the next couple of months you're going to see more cancers," added the first lady. "It's not a red issue, a blue issue," Jill Biden added. "Cancer affects every American."
President Joe Biden's son, Beau, died from brain cancer seven years ago. During a recent event, the president claimed that his son "lost his life in Iraq" despite his son dying from a brain tumor at the Walter Reed National Military Medical Center in Maryland. "I say this as the father of a man who won the Bronze Star, the conspicuous service medal and lost his life in Iraq," Biden said during his speech in Colorado.
---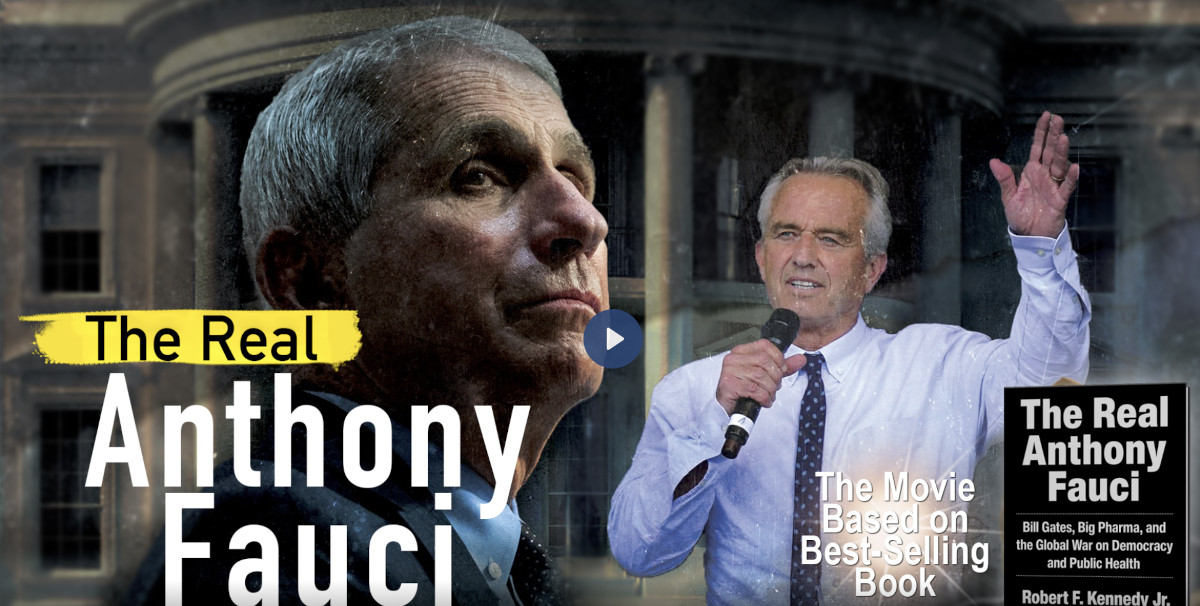 "The Real Anthony Fauci" documentary available now for free | added October 19
Editor's Note: While RFK and the CHD team works to uncover truth about collusion, this documentary still insinuates that a 'covid' virus exists despite having never been isolated and proven to. This is a crucial part of the pandemic fraud. — mmd
During more than a year of painstaking and meticulous research and interviews, Robert F. Kennedy Jr. unearthed shocking truths about collusion, deceit and manipulation affecting the freedom, health and safety of our families. And, despite censorship, boycotts from bookstores and libraries, and hit pieces against the author, Robert F. Kennedy Jr.'s book, The Real Anthony Fauci is a New York Times bestseller with over 1,000,000 copies sold.
Sign up on the producer's website to watch the documentary free for the next eight days.
---
Part I: Unveiling 'covid' myths and fraud | added October 19
With so much conflicting information coming at us from all sides throughout the last few years, I thought it would be a fun idea to go back and re-examine some of my early Facebook posts which contained revealing articles that came out at the very start of this "pandemic" in order to see what nuggets of insight may have been forgotten about and/or overlooked.
In doing so, it has been interesting evaluating my own personal journey of discovery and seeing what kinds of stories stood out to me at the time. While I understood that there was no "virus" and that PCR testing was fraudulent before the "pandemic" began, I had no idea how effectively they could sell PCR to the gullible masses. I did not foresee people willingly giving up their rights and falling in line so easily in regards to lockdowns, quarantines, social-distancing, sanitizing, and masking.
I was naive and thought the majority would not go along with these measures and I had hope that they would not happily subject themselves to being obedient Guinea pigs for experimental "vaccines." However, the use of fear-based propaganda was extremely effective and it became an aspect that caught my attention early on.
---
California resident sues Kaiser Permanente over family death from remdesivir drug | added October 19
The Briones family from Riverside, Calif., is seeking justice after the father and husband died at the hands of health care workers at Kaiser Permanente, a popular Southern California medical provider.
Christina Briones, whose husband is now dead from remdesivir, says the hospital system failed to obtain informed consent before administering the deadly covid pharmaceutical to her husband. After a five-day treatment course, which include other high-risk medications as well, Christina's husband developed kidney failure. Only 50 years old at the time, the man was subsequently placed on a ventilator, and during this time nobody from the family was allowed to visit him.
The man reportedly died on September 12, prompting Christina to take legal action. She says her husband "was murdered because of government [expletive]," adding that she "never thought this could happen." (Related: In 2012, Kaiser Permanente set a world record for the most flu shots administered in an eight-hour window.) The Briones family's lawsuit claims that remdesivir, made by Gilead Sciences, is a failed Ebola drug that was repurposed for use in treating the Fauci Flu, despite the fact that it was determined to be terminally toxic to the kidneys.
---
Woman says, "I was tortured" at Lahey Hospital in Massachusetts, rescued by American Frontline Doctors
| added October 19
[Sept. 15, 2022] 79-year-old Janet Aldrich stands at the podium and whips off her wig with a flourish. "I lost my hair," she says, twirling around to show the audience her bald spot. It happened when Janet was hospitalized last year at Lahey Hospital and Medical Center in Burlington, Massachusetts for double pneumonia. She was admitted on September 4, 2021, the day Janet says she entered "the medical twilight zone."
The former health worker knew enough to ask the doctor not to write covid-19 on her record if she only had pneumonia. He did it anyway. When she made inquiries, she was told "they write everyone on this floor as covid." She asked for alternative medicine to treat her covid. They refused. She asked to be released from the hospital to the care of her son and sister.
The doctors repeatedly told her family members she would be dead within 12 hours, and accused them of negligence for killing her. "I was in prison without my family, alone, not being able to have them visit," she says. And she recalls other things. Her hair was yanked out from being carelessly pulled out of bed. She was woken up every two hours and allowed little sleep. She was "punctured for labs night and day."
---
Dr. Fauci warns about a pair of "pretty troublesome" 'covid' variants called BQ.1 and BQ1.1 | added October 19
As winter inches closer, Dr. Fauci is sounding the alarm about a pair of "pretty troublesome" covid variants. The two descendants of omicron's BA.5 subvariant, called BQ.1 and BQ.1.1, both have dangerous "qualities or characteristics that could evade some of the interventions we have," Fauci told CBS News on Friday.
The two sublineages are responsible for more than 10% of all current U.S. cases, according to the latest Centers for Disease Control and Prevention data — just one week after they weren't even significant enough to list. There's no guarantee that the two strains will eventually overtake BA.5 as the dominant variant in the country. But if they do spread rapidly, they could threaten to reverse a nationwide decline in covid cases, hospitalizations and deaths, leading Fauci to urge Americans against letting their guard down.
"As much as you want to feel good about the fact that cases are down, hospitalizations are down, we don't want to declare victory too prematurely," Fauci, the president's chief medical adviser, said. "And that's the reason why we've got to keep our eye out on these emerging variants." BA.5 still makes up nearly 68% of all current U.S. cases. The new strains are responsible for almost 20% of cases in a region that includes the New York City metropolitan area, which many experts consider the area a bellwether for covid waves — due to its dense population and high volume of incoming international travelers.
---
Seneca announces a lift of mandatory 'covid' shots in the new year, indoor masks are still enforced | added October 19
Seneca College, which had adopted one of the strictest covid-19 policies of Ontario post-secondary institutions and whose vaccine mandate was successfully upheld in court last month, is dropping its vaccine requirement starting in the new year.
"Regretfully, but necessarily, I am announcing today that Seneca's vaccination policy will end on Dec. 31, 2022," is how President David Agnew began his memo posted on the college's website Monday. Students, staff and visitors will no longer have to show proof of vaccination to enter campus. Mandatory masking, however, will continue in instructional spaces such as classrooms and labs until further notice.
"I'm a huge believer in vaccinations. They're just so blatantly necessary … they're literally lifesaving," Agnew told the Toronto Star, frustration obvious in his voice. "We've lost tens of thousands of people through covid. We've got this amazing, rapidly produced, highly effective vaccine at our fingertips, and yet it's become impossible for us to, frankly, enforce our vaccination policy."
---
White House to partially lift ban on federal contractor 'covid' vax mandate after court ruling | added October 19
After a court ruling partially lifting the ban on the federal contractor covid-19 vaccine mandate takes effect on Oct. 18, agencies will get details from the Safer Federal Workforce task force and the Office of Management and Budget on what comes next.
In anticipation of the "potential narrowing" of the current nationwide injunction on the mandate, the task force and OMB said on Oct. 14 that they will release guidance to agencies on how to handle vaccine protocols moving forward. The steps that the White House outlined could lead to some agencies requiring contractors to be fully vaccinated if they have a federal contract, Executive Vice President for Policy at the Professional Services Council Stephanie Kostro told The Federal Drive.
But some of the details of the guidance for agencies and federal contractors are undefined – for example, if the mandate would apply to all federally contracted employees, or only to select groups. "It's not clear what the next steps are and what contractors should do as a result … There's a lot of wiggle room in what it means for contractors," Kostro said.
---
Gaslighting of the masses | added October 19
For students of official propaganda, mind control, emotional coercion, and other insidious manipulation techniques, the rollout of the New Normal has been a bonanza. Never before have we been able to observe the application and effects of these powerful technologies in real-time on such a massive scale.
In a little over two and a half years, our collective "reality" has been radically revised. Our societies have been radically restructured. Millions (probably billions) of people have been systematically conditioned to believe a variety of patently ridiculous assertions, assertions based on absolutely nothing, repeatedly disproved by widely available evidence, but which have nevertheless attained the status of facts.
An entire fictitious history has been written based on those baseless and ridiculous assertions. It will not be unwritten easily or quickly. I am not going to waste your time debunking those assertions. They have been repeatedly, exhaustively debunked. You know what they are and you either believe them or you don't. Either way, reviewing and debunking them again isn't going to change a thing.
---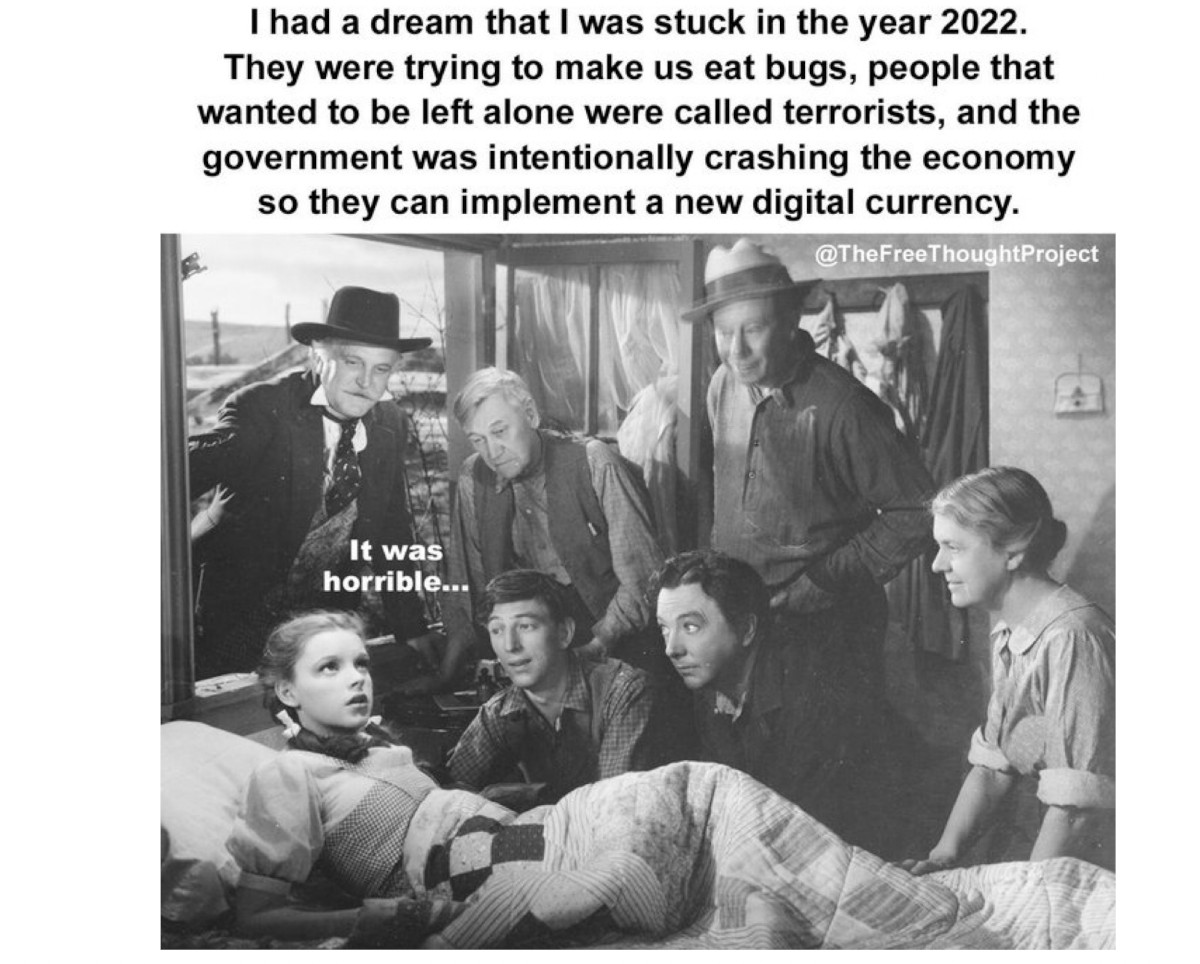 It's not always black and white, this way or the highway… there are shades and colors in between.
---
Fauci edited research paper on bat virus transmission to humans, two weeks before 'covid' outbreak | added October 18
Dr. Anthony Fauci, the director of the National Institute of Allergy and Infectious Diseases (NIAID), edited a research paper by the group that worked with a high-profile lab in Wuhan, China, to study dangerous bat viruses while pushing back on concerns that the facility could be the source of the covid-19 pandemic.
The paper, titled "Nipah virus dynamics in bats and implications for spillover to humans," was funded by eight federal programs, half of which were from the NIAID that Fauci will lead until December. Members of the nonprofit research group EcoHealth Alliance, which became a conduit for the Wuhan Institute of Virology to conduct risky bat research using U.S. taxpayer dollars, make up over half of the roughly two dozen authors on the paper.
Fauci edited the paper in 2020 after receiving it for review that Jan. 8, two weeks before covid-19 brought Wuhan to a complete lockdown. The peer-reviewed scientific journal Proceedings of the National Academy of Sciences of the United States of America, better known as PNAS, approved it in September 2020 and published it two months later.
---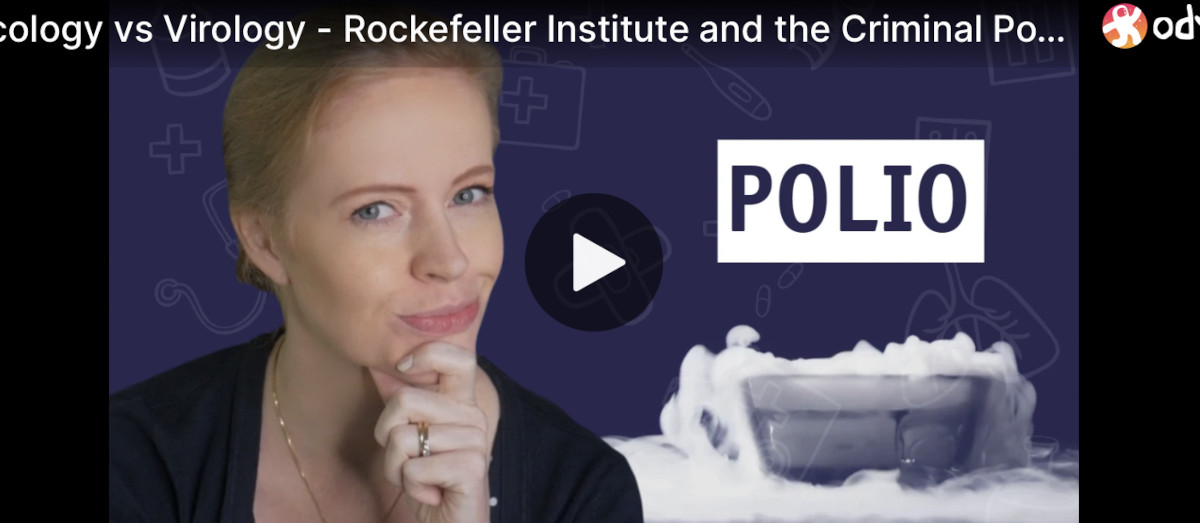 Polio: Toxicology vs virology | added October 18
F. William Engdahl is an award-winning geopolitical analyst, strategic risk consultant, author, professor and lecturer. In July 2022, he published a brilliant essay titled "Toxicology vs Virology" that exposed the Rockefeller Institute's role in creating virology. Using Polio as an example, it outlines how fictional "viruses" are used to advance medical tyranny.
He revealed:
Flexner's fraudulent experiments
The corruption of the American Medical Association
How the Rockefellers controlled the Polio narrative
The real causes of Poliomyelitis
How it relates to covid-19 and current globalist agendas and much more!
---
California Governor Gavin Newson announces an end to 'covid' State of Emergency on February 28, 2023 | added October 18
SACRAMENTO – Today, Governor Gavin Newsom announced that the covid-19 State of Emergency will end on February 28, 2023, charting the path to phasing out one of the most effective and necessary tools that California has used to combat covid-19. This timeline gives the health care system needed flexibility to handle any potential surge that may occur after the holidays in January and February, in addition to providing state and local partners the time needed to prepare for this phaseout and set themselves up for success afterwards.
With hospitalizations and deaths dramatically reduced due to the state's vaccination and public health efforts, California has the tools needed to continue fighting covid-19 when the State of Emergency terminates at the end of February, including vaccines and boosters, testing, treatments and other mitigation measures like masking and indoor ventilation. As the State of Emergency is phased out, the SMARTER Plan continues to guide California's strategy to best protect people from covid-19.
"Throughout the pandemic, we've been guided by the science and data – moving quickly and strategically to save lives. The State of Emergency was an effective and necessary tool that we utilized to protect our state, and we wouldn't have gotten to this point without it," said Governor Newsom. "With the operational preparedness that we've built up and the measures that we'll continue to employ moving forward, California is ready to phase out this tool."
---
Incomplete safety data on heart risks fuels debate over recommended booster shots for young people | added Oct. 18
Florida Surgeon General Joseph Ladapo ignited a furor this month when, based on a state analysis purporting to show covid-19 vaccines were linked to cardiac deaths in young men, he advised men ages 18 to 39 to steer clear of the shots. Scientists slammed his warning and decried the eight-page analysis, which was anonymous and not peer reviewed, for its lack of transparency and flawed statistics.
Still, covid-19 vaccines do have a rare but worrisome cardiac side effect. Myocarditis, an inflammation of the heart muscle that can cause chest pain and shortness of breath, has disproportionately struck older boys and young men who received the shots. Only one out of several thousand in those age groups is affected, and most quickly feel better.
A tiny number of deaths have been tentatively linked to vaccine myocarditis around the world. But several new studies suggest the heart muscle can take months to heal, and some scientists worry about what this means for patients long term. The U.S. Food and Drug Administration (FDA) has ordered vaccine makers Pfizer and Moderna to conduct a raft of studies to assess these risks.
---
Boston University admits to killing 80 percent of mice in study that combined 'omicron' spike protein and original 'covid' strain | added October 18
Boston University did not create a new, more lethal strain of covid-19 in its laboratory. At least that is what the University is saying after reports, such as this Fox News report which was spread widely, claimed that is exactly what researchers did at the school. Boston University is, in fact, studying the virus and it says it is doing so "to help fight against future pandemics."
And it says, too, that it did combine the omicron variant's spike protein with the original virus for testing on mice. And, at first glance, the tests do sound a bit ominous. Because, according to reports, when the researchers infected mice with the BA.1 omicron variant they mostly had mild cases and survived. But when they gave them the original covid-19 virus with the new omicron spike protein 80-percent of the mice died.
But, the researchers claim, that 100-percent of the mice infected with that original covid-19 strain died. So, no, they say, they did not create some new super strain. "First, this research is not gain-of-function research, meaning it did not amplify the Washington state SARS-COV-2 virus strain (original virus from 2020) or make it more dangerous," Boston University said in a statement while calling the reports that suggested they did so "false and inaccurate."
---
White House alleges Trump administration blocked important 'covid' pandemic information for Americans | added October 18
Trump administration aides "usurped control of CDC communications and blocked public health officials from providing accurate information about the coronavirus to the American people," the House Select Subcommittee on the Coronavirus Crisis, led by Democratic Rep. Jim Clyburn, said in a report released Monday.
In its third wide-ranging investigation on the government response to the coronavirus pandemic, Democratic officials spoke with several senior officials who were at the US Centers for Disease Control and Prevention including former Director Dr. Robert Redfield, who said the Trump officials blocked the department from conveying information to Americans early on in the pandemic. The subcommittee also spoke to senior officials at the US Department of Health and Human Services during the Trump administration.
The 91-page report from the subcommittee utilized interviews with officials to make the case that former President Donald Trump and his team "installed political operatives who sought to downplay the seriousness of the pandemic."
---
House of Commons Government Operations and Estimates Committee votes against questioning cabinet ministers about spending $54 million dollars on ArriveCan app | added Oct. 18
MPs on the House of Commons Government Operations and Estimates Committee voted Monday not to question Liberal cabinet ministers about the federal government's reported $54 million spending on creating and maintaining the ArriveCan app.
Put forward by Conservative MP Kelly McCauley, the motion sought to have the committee spend six meetings questioning officials including Public Safety Minister Marco Mendicino and Emergency Preparedness Minister Bill Blair, and also contractors hired by the government who were responsible for ArriveCan's creation and maintenance.
"I think it's very important we see how this debacle, for lack of better words, happened," McCauley told the committee. McCauley's motion was amended by Liberal MP Anthony Housefather to lower the number of committee meetings on the study from six to two and also scratched the section calling for cabinet ministers to testify. The committee voted 7–3 in favour of Housefather's amended motion.
---
Italian singer Enzo Gragnaniello collapses onstage; Australian tennis pro Todd Woodbridge suffers heart attack; 22 people hurt in six "vaxxidents" in Germany | added October 18
GERMANY— Schoolgirl resuscitated by classmates – young lifesavers honored. October 3, 2022 In a high school in Donauwörth, a student collapses at the beginning of the year. Your classmates, who have been trained in first aid by your teacher, quickly realize that their friend has no pulse and start the chest compressions without hesitation.
At the same time, an emergency call is made to the Augsburg rescue control center and the school's automatic external defibrillator (AED) is called by other people. All the links in the rescue chain are perfectly intertwined. While the emergency doctor and ambulance are still on their way, the AED connected by the first responders detects cardiac muscle fibrillation, which would otherwise be fatal if no immediate countermeasures are taken. The surge recommended by the device is triggered without hesitation.
When the rescue team from the Bavarian Red Cross arrived at the school, the young patient's heart had already started beating again. The revived patient is flown by rescue helicopter to the University Hospital in Augsburg, where a previously undetected heart defect can be discovered and treated. Today, thanks to the courageous intervention of her classmates, the patient lives a normal life.
---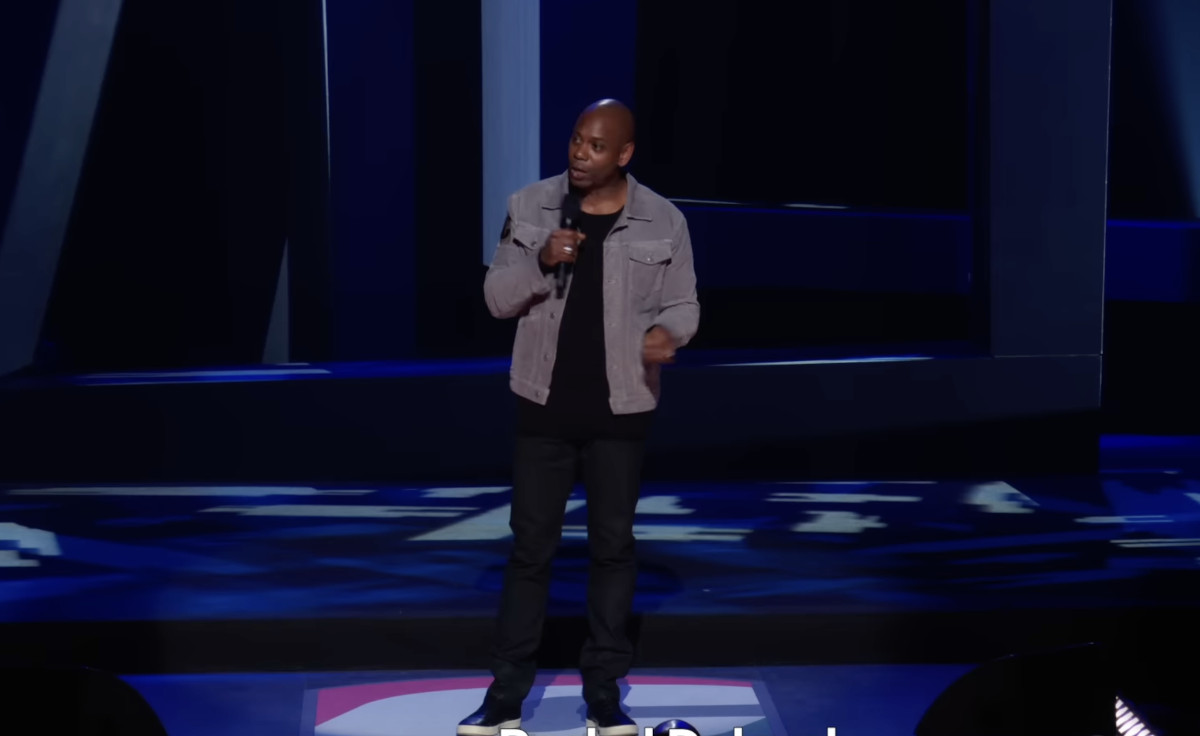 Equanimity | added October 18
Dave on the blackest name ever. No, he's not racist, he's a comedian. Thank God for the comic relief.
---
Roche chief executive says 'covid' drug sales fall $1 billion dollars despite an alleged rise in cases | added October 18
Roche chief executive Severin Schwan said health authorities are holding back from ordering more coronavirus tests and treatments despite a rise in cases, after sales of the company's covid-19 drugs fell SFr1.12bn ($1bn) in the first nine months of the year. The Swiss pharmaceutical company sells the antibody treatment ronapreve and the anti-inflammatory actemra, originally developed for arthritis, for covid.
Schwan said a drop in government orders was probably caused by fewer severe covid cases, which meant healthcare systems were better able to cope. Revenue from Roche covid tests was down 40 per cent year on year to SFr600,000 ($604,000). "In spite of increasing incidence rates for covid-19, we actually don't see an increase in the demand for covid-19 related products," he said. "It has nothing to do with inventories . . . there is simply much smaller demand than we have seen in the previous year."
Covid-19 cases are rising in European countries including the UK, Germany, and France, although they are still far from their omicron-driven peak earlier this year. In the US, the numbers are falling, after a rise during the summer. Case numbers are widely expected to increase as winter approaches in the northern hemisphere. Analysts at Jefferies said the drop in covid drug sales in the third quarter was worse than expected. Shares fell 1.5 per cent to CHF 324.85 in mid-morning trading.
---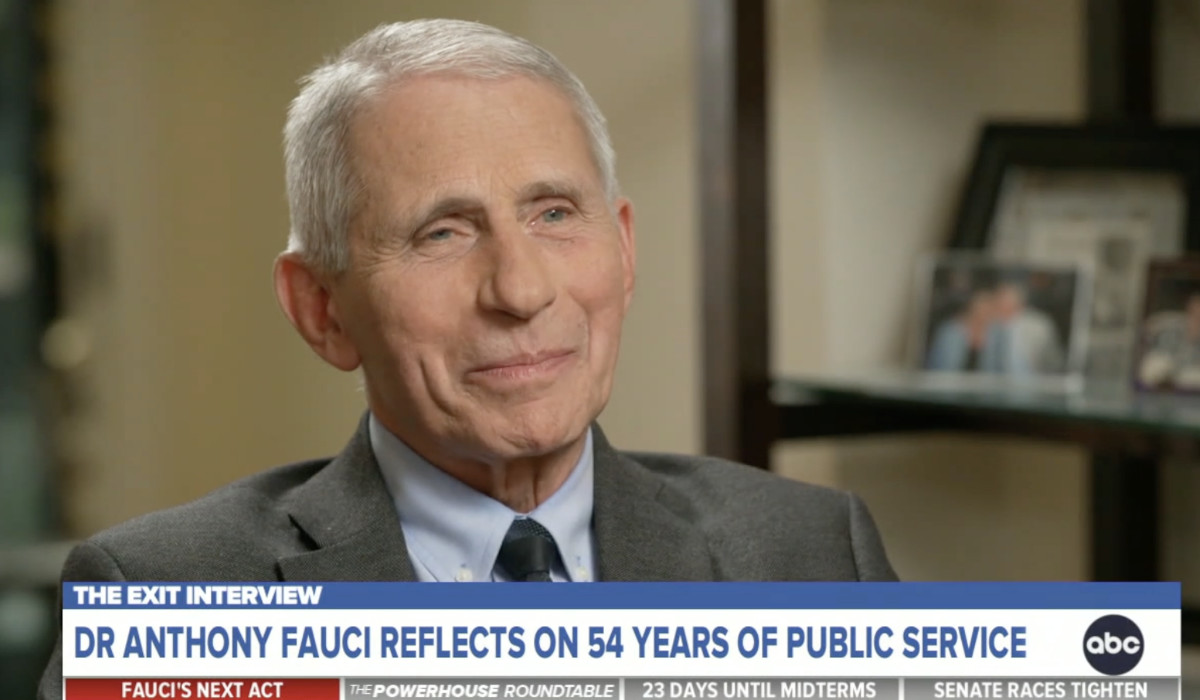 Dr. Fauci prepares to leave office and reflects on 54 years at NIH | added October 17
After 54 years at the National Institutes of Health and 38 years as the director of the National Institute of Allergy and Infectious Diseases, Dr. Anthony Fauci will be stepping down from public service at the end of the year.
"I have been driving onto that campus every single day, every single weekend for the last 54 years," Fauci told ABC News' chief Washington correspondent and "This Week" co-anchor Jonathan Karl in an interview that aired Sunday. "So I don't even want to think about what it's going to be like when I drive off the campus for the last time … That idea just gives me chills just thinking about that."
In an intimate interview at his home, Fauci sat down with ABC News to talk about his tenure in public service, the covid-19 pandemic during which he became perhaps the country's most famous doctor and the controversies that have consumed the last two and a half years — and sometimes ensnared him. Fauci has lived in the same home since 1977. Pictures hang next to the banister stairwell, dozens of framed photos sit atop a bookshelf and the floor is scuffed from years of use, the carpet worn down too.
---
Experts claim updated 'covid' boosters are safe and effective, side effects notwithstanding | added October 17
If you already got your omicron-specific covid booster, you might have experienced some side effects. Maybe even ones that were more intense than your previous shot. But there's no need to worry: Experts and new data say the new shots appear to work — regardless of whether you experience moderate, mild or no side effects at all.
"Don't focus too much on side effects, because I really think that the main objective here is to get people to be protected. So focus on that benefit of the new vaccines," Dr. Yvonne Maldonado, a professor of pediatric infectious diseases at Stanford University's School of Medicine, tells CNBC Make It.
The new boosters gained approval from the U.S. Food and Drug Administration and the CDC before they finished clinical trials. But newly released data from Pfizer and BioNTech's ongoing clinical trial gives a first glimpse of how well its new shots work on humans, showing that the new boosters generated a strong immune response against omicron's BA.4 and BA.5 subvariants.
---
Canadian emergency rooms overwhelmed by personnel shortages and long patient wait times ahead of winter flu season | added October 17
Hospital emergency departments are jammed up in much of the country even before the traditional flu season begins, raising concerns about the winter months ahead. In Montreal, for instance, ERs hovered at about 150 per cent capacity for much of the past week — and some surpassed 200 per cent.
Dr. Judy Morris, head of the Quebec Association of Emergency Physicians, said the sustained pressure on the system from the covid-19 pandemic and subsequent staffing shortages has taken a toll. "It's kind of unseen to have that over such a long period," said Morris, an emergency physician at Sacré-Coeur hospital in Montreal. "Certainly the lack of personnel — all types of personnel, but mostly nursing personnel — is hurting us across the health-care network."
The situation is also troubling in other parts of Canada, including Alberta, British Columbia and Ontario. "I've been in emergency medicine for almost 19 years now, and I have never seen the waits that our patients have to endure at all," said Dr. Carolyn Snider, the head of emergency medicine at St. Michael's Hospital in downtown Toronto. "I think what's most concerning about it is that it doesn't feel like there's an end in sight for so many of us."
---
Couple who co-founded BioNTech believe a 'personalized' cancer vaccine will be ready by 2030 | added October 17
The husband-and-wife team who co-founded BioNTech, the biotechnology company that partnered with Pfizer to develop an effective messenger-RNA (mRNA) shot against covid-19, has predicted that a cancer vaccine could be widely available within the next decade.
"Yes, we feel that a cure for cancer, or to changing cancer patients' lives, is in our grasp," said Professor Ozlem Tureci during an interview on BBC's "Sunday with Laura Kuenssberg." The cancer vaccine, which would build upon breakthroughs achieved by the scientists during the development of the covid-19 shot, may be widely available within just eight years, said Professor Ugur Sahin.
"We believe that this will happen, definitely, before 2030," he told Keunssberg. The hope is that a vaccine currently in development would train the body to recognize and attack cancers using mRNA technology. "The goal that we have is that can we use the individualized vaccine approach to ensure that directly after surgery, patients receive a personalized, individualized vaccine, and we induce an immune response that so the T-cells in the body of the patient can screen the body for remaining tumor cells and ideally eliminate the tumor cells," Sahin explained.
---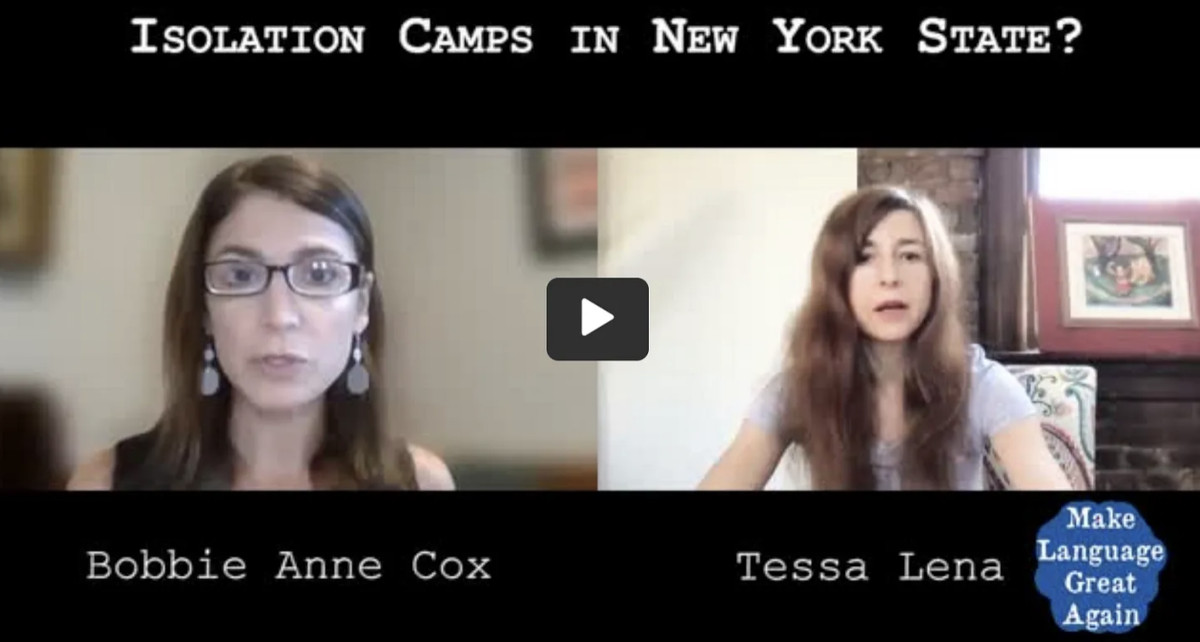 Conversation with Attorney Bobbie Anne Cox on New York isolation camps | added October 17
This story is about two things. One is the status of the New York State isolation camp regulation, defeated by the fearless attorney Bobbie Anne Cox not so long ago. The other is the power of one human being to go against the grain, stand up for dignity, and actually win.
Before we go to discussing the interview with fearless Bobbie Anne in which she talks about the latest status of her lawsuit, I want to take you back to the early "pandemic days."
Remember how it started? Remember March 2020? I was in New York, in the belly of the beast, and I remember very well the empty streets, the sirens, the fear, the 24/7 onslaught on people's senses, the two weeks to flatten our brains the curve, the rumors, the whispers, the uncertainty, and many then-ridiculed-and-now-factual "conspiracy theories" about human rights-stomping things like vaccine mandates, CBDC, Digital ID, and yes, isolation camps.
---
New 'omicron' sub variant BQ.1 becomes increasingly prevalent in U.S., according to new CDC data | added October 17
A new subvariant of the omicron variant of the coronavirus is becoming increasingly prevalent in the United States, according to data from the Centers for Disease Control and Prevention (CDC).
CDC data shows that the BQ.1 and BQ.1.1 variants each made up 5.7 percent of the total number of cases in the country in the past week. The BA.5 subvariant, which has dominated the cases in the U.S. for months, made up 67.9 percent, down from its peak in late August when it made up almost 90 percent of all cases in the country. The BQ.1 and BQ.1.1 variants have increasingly spread in recent weeks, only trailing the BA.5 and BA.4.6 subvariants in making up the most cases.
Anthony Fauci, the director of the National Institute of Allergy and Infectious Diseases and President Biden's chief medical adviser, told CBS News in an interview that people need to "keep our eye out" for emerging variants despite cases and hospitalizations being down. "When you get variants like that, you look at what their rate of increase is as a relative proportion of the variants, and this has a pretty troublesome doubling time," he said.
---
Tens of thousands of protestors urge UK government to issue apology, reinstate and compensate care workers fired over 'covid' vax status | added October 17
Tens of thousands of people have urged the UK government to apologise, reinstate, and compensate care workers who were forced out of their jobs by a covid-19 vaccine mandate, according to campaign group Together. By Friday, more than 23,000 people had signed a petition published by the group on Monday, calling on Prime Minister Liz Truss and Health Secretary Thérèse Coffey to reconcile with the approximately 40,000 social care workers who lost their jobs after refusing to take the jabs.
The civil liberty group, which started in 2021 as a campaign against covid-19 restrictions and vaccine mandates, published a letter on the same day when Janine Small, Pfizer's president of international developed markets, told the European Parliament that the company's covid-19 vaccine had not been tested for its effectiveness on stopping transmission before it entered the market.
The letter said the mandate, introduced by former Health Secretary Sajid Javid, was "wrong in principle, and wrong in practice," arguing that by the time the mandate came into effect in November 2021, it had been "clear that covid jabs did not prevent transmission."
---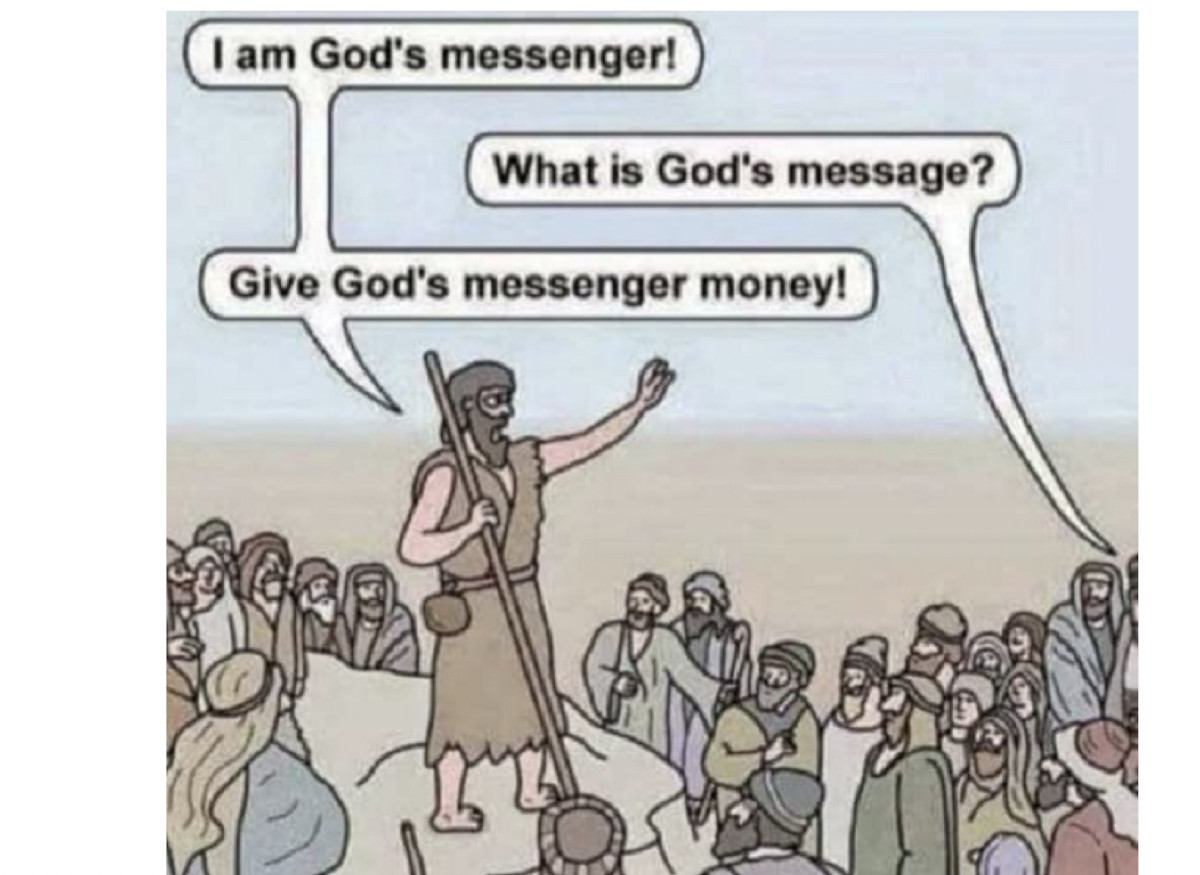 Is that Gov. Hochul calling on her disciples to get jabbed for 'covid'?
---
WHO's comment period for pandemic treaty receives backlash for being too short and secretive | added October 17
The World Health Organization announced a public comment period for a new treaty aimed at better tackling future pandemics, but critics say the process, which has now ended, has so far been too short and secretive.
"A public comment period on the World Health Organization's power grab becomes nothing more than a public relations charade when there is no accountability from the governed over those who seek to regulate their lives—and should not and cannot be used as justification for moving forward with this egregious breach of constitutional principle," Rep. Chris Smith, R-N.J., told Fox News Digital in a statement.
At issue is the WHO's so-called "Pandemic Accord," a proposed treaty that proponents say will help organize international response to future pandemics. The WHO officially launched the process to draft a treaty last year, setting a goal to have an agreement in place by the 77th World Health Assembly in 2024.
---
Legal expert says 'privatized censorship regime' violates First Amendment rights | added October 17
[Oct. 11, 2022] A lawsuit alleging the U.S. government censored the opinions of the scientists who wrote the "Great Barrington Declaration" illustrates the First Amendment's "chief purpose, and why the framers of the Constitution did not create an exception for 'misinformation," according to Jenin Younes, litigation counsel for the New Civil Liberties Alliance (NCLA), which is representing the scientists.
Writing last month for Tablet — an online magazine of Jewish news, ideas and culture — Younes said censorship of "wrongthink" by Big Tech at the behest of the government is government censorship that violates the First Amendment.
According to Younes, in October 2020, three "impeccably credentialed epidemiologists" — Jayanta Bhattacharya, professor of medicine at Standford, Martin Kulldorff, professor of medicine at Harvard and Sunetra Gupta, a professor of epidemiology at Oxford in the U.K. — gathered to publicly summarize their critical views of the emerging covid-19 government-mandated restrictions.
---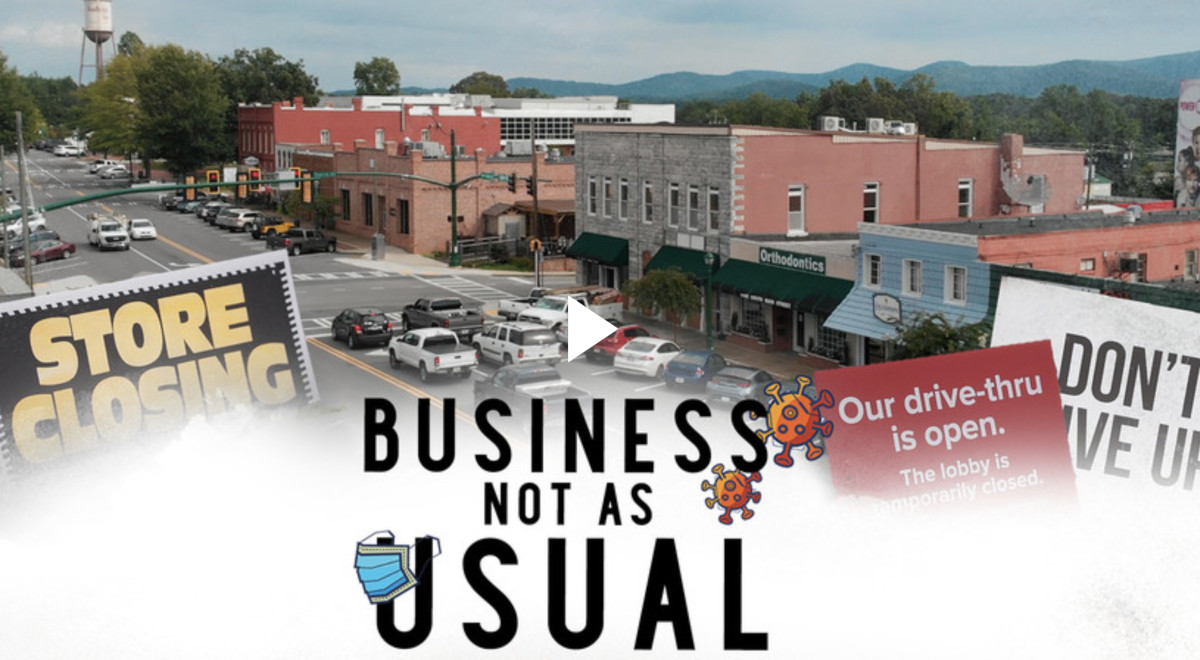 Business Not As Usual documentary | added October 15
An inside look at the impact covid-19 has had on small businesses in rural North Georgia.
---
German health minister urges indoor mask requirements in addition to the required masking on public transport, in medical facilities and care homes amid rising 'covid' cases | added October 15
BERLIN (AP) — Germany's health minister on Friday urged the country's 16 states to consider stepping up their measures against the coronavirus amid a rise in new cases. Health Minister Karl Lauterbach said he favors requiring mask-wearing indoors, a measure that has largely faded in Germany except on public transport, in medical facilities and care homes.
"The direction we're going in isn't a good one," Lauterbach told reporters in Berlin. He added that it would be better for states to impose limited restrictions now than stricter ones later. "The sooner we step on the brake the better it will be," he said.
German authorities registered over 114,000 newly confirmed cases in the past 24 hours, and 165 covid-related deaths. The number of newly confirmed cases per 100,000 inhabitants over a seven-day period stood at 760, compared with 695 a week earlier. Lauterbach said the actual number of cases could be three-to-four times higher, as many positive results with rapid tests are never reported to authorities.
---
Officials claim U.S. is at a higher biosecurity risk without 'covid' nasal spray drugs | added October 15
China already has a covid vaccine that's ingested through the mouth. India, Russia and Iran have authorized nasal vaccines. And while none of those have yet been proven to stop covid transmission, officials say the U.S. could find itself at a global disadvantage, particularly if a deadlier variant emerges.
"Intranasal vaccines — vaccines that are variant-resistant — those are critical tools to have in the toolbox for protecting Americans, not just for covid but also for future pandemics and also for future biosecurity threats," Ashish Jha, the administration's covid-19 response coordinator, told POLITICO.
Researchers working on nasal vaccines are hopeful that they could stop virus transmission by generating immunity against it in the nose and other parts of the upper respiratory system where the coronavirus enters the body. If that bears out in clinical trials, nasal vaccines would be superior to existing mRNA vaccines, which prevent severe disease but don't stop transmission.
---
Alex Berenson speaks with RFK about filing Twitter censorship lawsuit over 'covid' vax | added October 15
Alex Berenson didn't initially have a strong negative feeling about the covid-19 vaccines — but that changed after he saw the lack of safety and efficacy testing done on them. When Berenson — a former New York Times reporter and the author of 13 novels — started raising questions about the vaccines in his Twitter posts, he soon found himself targeted by the Biden administration as a source of "disinformation."
In a recent episode of "RFK Jr. The Defender Podcast," Berenson told Robert F. Kennedy, Jr., how those questions led to Twitter suspending his account, to Berenson filing a lawsuit against the social media platform, to his latest big legal win and why he believes he's now in a good position to sue the Biden administration for censoring his questions.
"I had covered the drug industry for a long time, so I was pretty familiar with the games that they played — especially in clinical trial design and testing," Berenson told Kennedy. "I pretty rapidly came to the conclusion that the vaccines really hadn't been very well tested, despite the size of the clinical trials."
---
Smelling a rapid antigen testing R.A.T. | added October 15
While I have gone into great detail on the flaws and inaccuracies of both the PCR and antibody tests on viroLIEgy.com, I have not really done a deep dive yet on the rapid antigen tests. I am often asked my opinion on RAT's and to break them down as I have done for the other devices claiming detection of a "SARS-COV-2."
It should be fairly obvious that any and all tests which claim to detect a "virus" that has never been scientifically proven to exist are by definition fraudulent. No "SARS-COV-2" particles have ever been purified and isolated directly from the fluids of a sick host, biochemically characterized, and proven pathogenic in a natural way.
Thus, no "virus" particles exist in order to calibrate and validate any of the tests said to detect the nonexistent "virus." However, even though I have not done an in-depth review of these tests yet, I have been collecting various bits of information on them over the years. As the RAT's are an often requested topic, I wanted to provide some of what I have come across here.
---
Four more Bristol Myers Squibb employees sue over 'covid' vax mandate without exemptions | added October 15
Four former Bristol Myers Squibb employees who were fired by the company for refusing to be vaccinated against covid-19 have filed a lawsuit against the drug giant. The employees allege that BMS violated Title VII of the Civil Rights Act, which requires companies to engage employees in a dialogue to resolve issues when religious beliefs conflict with company policies.
"This case is not about whether private companies, like defendant BMS, can impose vaccine mandates. They can," says the complaint, which the plaintiffs filed in the U.S. District Court in New Jersey. "Any private or government vaccine mandate must still comply with state and federal law regarding exemptions."
The employees join four others who sued BMS last December in federal court in Manhattan. Those plaintiffs also claimed the company wrongfully denied their requests for religious exemptions. In August, another former employee, Oksana Chornomaz, also sued the company and a human resources employee, claiming she was unlawfully terminated due to her religious beliefs
---
New epidemic of cancer emerging in people under 50 years-old  | added October 15
Iana dos Reis Nunes was 43 when she told her husband that she could feel something like a bubble in her abdomen when she lay on her side. An ultrasound scan found spots on her liver, which led to blood tests and a colonoscopy."There was a tumor the size of your fist, and she had no pain and no problems with bowel movements or anything like that," recalled Brendan Higgins, her husband, who works as an artist in New York City.
By the time doctors found it, dos Reis Nunes' colon cancer had spread. It was stage 4, meaning it had reached other parts of her body. The family was blindsided. "She had had a baby 15 months prior to her diagnosis, so she'd had a million blood tests, you know, care from doctors and sonograms … and there was no indication of anything, nothing whatsoever."
When cancer strikes an adult under the age of 50, doctors call it an early-onset case. These cancers at younger ages are becoming more common. A new review of cancer registry records from 44 countries found that the incidence of early-onset cancers is rising rapidly for colorectal and 13 other types of cancers, many of which affect the digestive system, and this increase is happening across many middle- and high-income nations.
---
Minor-league Phillies pitcher, Cory Phelan dies of cancer at age 20 years-old | added October 15
The Philadelphia Phillies organization announced that one of their prospects, minor-league pitcher Corey Phelan, has died from cancer at the age of 20. In April of this year, Phelan was diagnosed with non-Hodgkin lymphoma. In the team's announcement, Phillies director of player development Preston Mattingly spoke about his experience with Phelan.
"The Phillies family is extremely saddened by the tragic passing of Corey Phelan," Mattingly said in the statement. "Corey's positive presence and selflessness influenced everyone around him. While he was incredibly passionate about the game of baseball, his love for his family and his strong faith superseded everything else.
We extend our deepest condolences to his family, as well as his teammates and staff who were by his side, providing emotional support throughout the course of his courageous battle with cancer. "Corey is and always will be a special person. His smile lit up a room and everyone who came in contact with him cherished the interaction. His memory will live on, especially with the Phillies organization."
---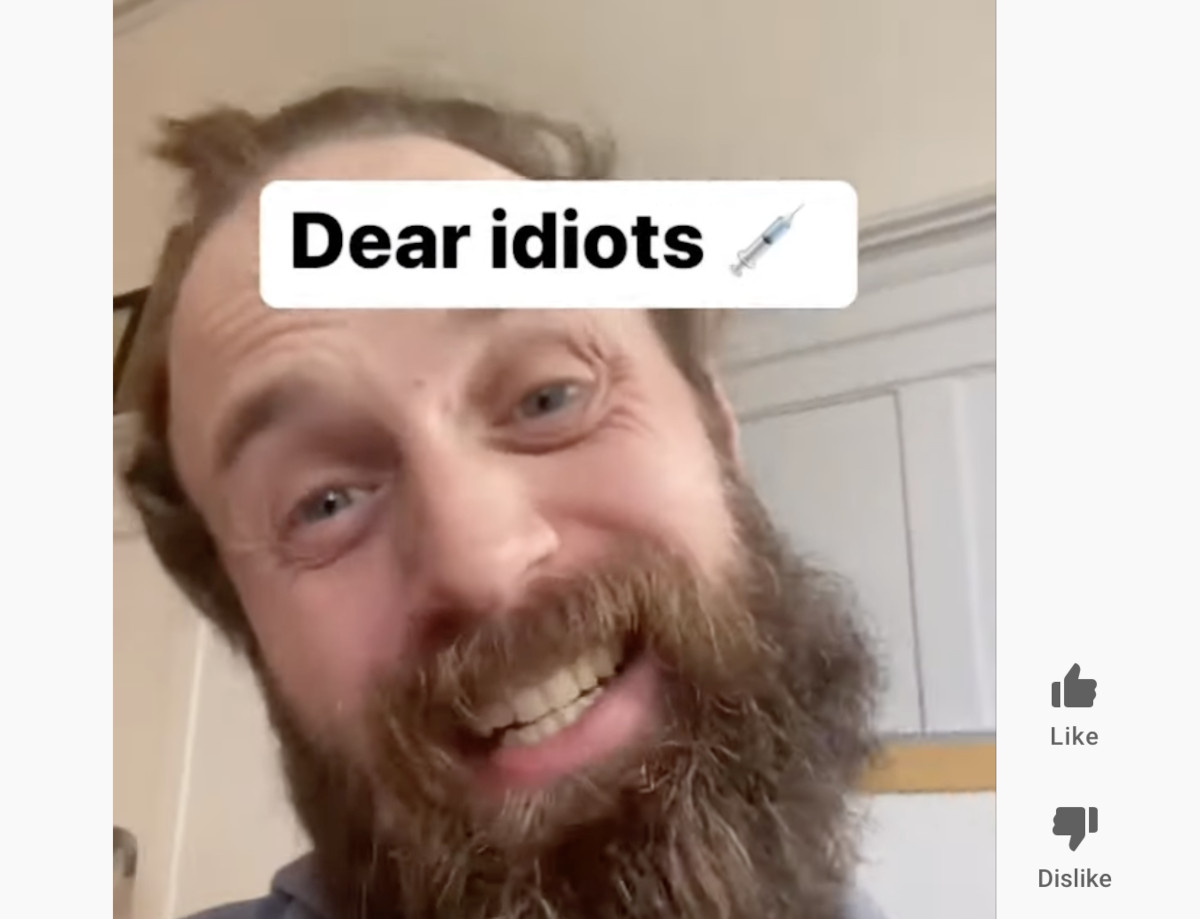 For the unvaxed idiots | added October 15
Moving at the speed of science, Pfizer forgets to study how covid shots prevent transmission?
---
CDC advises to mask up again in 12 NY counties where 'covid' is on the rise | added October 15
The U.S. Centers for Disease Control and Prevention is recommending masks in 12 New York state counties with high covid-19 levels, up from nine counties last week. The CDC updated its Covid Community Levels map on Thursday, showing areas where covid is at a "high" (orange), "medium" (yellow) or "low" (green) risk.
Face coverings are recommended in areas with high covid levels, including Cayuga County, Madison County, Onondaga County, and Oswego County. Onondaga County saw high covid levels two weeks ago but was downgraded last week.
The county returned to high covid levels this week as Syracuse-area hospitalizations rose 32% over the past seven days; 1 in 12 staffed inpatient beds are patients with confirmed covid-19, according to the CDC. The number of Onondaga County residents newly hospitalized with covid rose to 98 on Tuesday, up from 79 last month. The rate of new hospital admissions of confirmed covid patients in Onondaga County over the past week is the highest it's been since April, according to the CDC.
---
Man paralyzed by AstraZeneca 'covid' shot | added October 14
Thousands of people in the U.K. have reported suffering serious adverse reactions to the covid-19 vaccines. Vaccine Injured and Bereaved U.K. (VIBUK) is a group of individuals injured or bereaved by the covid vaccines (with medical or coroners reports confirming this) campaigning for a change to the current Government vaccine damage payment scheme (VDPS) scheme to create a bespoke covid-19 compensation scheme that ensures the adversely affected are appropriately compensated and supported.
They also want people similarly affected by the vaccines to know that help is available and want their stories to be heard and not ignored. This is Tony's story as told by VIBUK and reprinted here. VIBUK can be found on Twitter and contacted here.
Back in March 2021, 58 year-old father of two Anthony Shingler from Northwood was getting on with life enjoying his job as a security manager (admittedly stressful at times, he says, but it came with the job and he learned to live with it). He received a text from his doctors surgery with the date and time for his covid vaccination, which he duly attended. Little did he know of the consequences that would unfold as he followed the Government advice that the vaccine would "protect yourself and others".
---
Biden administration extends 'covid' public health emergency with more free jabs and tests for all | added October 14
The Biden administration said Thursday that the covid-19 public health emergency will continue through Jan. 11 as officials brace for a spike in cases this winter.
The decision comes as the pandemic has faded from the forefront of many people's minds. Daily deaths and infections are dropping and people — many of them maskless — are returning to schools, work and grocery stores as normal. The public health emergency, first declared in January 2020 and renewed every 90 days since, has dramatically changed how health services are delivered.
The declaration enabled the emergency authorization of covid vaccines, testing and treatments for free. It expanded Medicaid coverage to millions of people, many of whom who will risk losing that coverage once the emergency ends. It temporarily opened up telehealth access for Medicare recipients, enabling doctors to collect the same rates for those visits and encouraging health networks to adopt telehealth technology.
---
New 'covid' boosters are a bust: Roughly five percent of eligible Americans roll up their sleeves | added October 14
The rollout of the updated covid-19 booster shots in the U.S. is off to a slow start. By the end of last week, the Biden administration expected between 13 million and 15 million people to receive the updated shot. That's about 5% of the Americans eligible for the shot, which has been available for roughly six weeks.
The slow start might not be a surprise to many. After all, vaccination rates lessened with each additional covid-19 shot that was authorized, and coronavirus cases have been on the decline for months.
But this covid-19 booster shot is different. It's the first time the vaccine has been updated to match circulating variants, and U.S. health officials have pushed it as a way to potentially reduce infections in addition to hospitalizations and deaths. It's also the first test for a possible shift to an annual coronavirus shot much like how the flu shot is offered.
---
Five studies indicate 'covid' shots are a dangerous risk to health | added October 14
"In summary, we have highlighted the pitfalls of having considered until now covid-19 mRNA vaccines as just conventional vaccines, and we have indicated the preclinical, clinical and post-marketing safety assessments that are most urgently needed. Covid-19 mRNA vaccines are actually pharmaceutical drugs, and consequently their pharmacokinetics and pharmacodynamics, and possibly also their pharmacogenetics, must be properly characterized to provide a solid background of knowledge for their rational and targeted use, thus stopping 'playing dice' with these products due to the misbelief that the same vaccine at the same dose is good for everyone, and that adverse effects occur just by chance."
Those were the words of Italian researchers in a recent pharmacological analysis of the covid shots published in the International Journal of Molecular Sciences nearly two years after these products were foisted upon 5.35 billion human beings – often multiple times – under the false pretense of the jabs acting like vaccines. Who will be held accountable?
Every day, news pours out about the lack of safety and ineffectiveness of the shots, but they fail to move the needle on policy. It is unclear what it will take to get these biological agents pulled from the market, but here are some of the most recent bombshells proving the shots are extremely unsafe and ineffective.
---
Even Kaiser Insurance admits 'covid' vax efficacy and safety concerns may not be worth the health risk | added October 14
Kaiser Permanente is both an insurance company and a healthcare provider company. It negotiates with employers once a year to set its health insurance rates. I wonder if Kaiser started getting worried at the amount of excess illness it was seeing. Once people are too sick to work, they lose their health insurance.
But what if they are somewhat sick, but keep working? What if their chronic, mystery illnesses consume a larger amount of medical care than Kaiser bargained for? Kaiser might be willing to do a little truth-telling as it tries to calculate who is going to pay for this unexpected hit, which presumably did not stop in 2021, but continues apace.
Daniel Horowitz wrote an article on this topic for the Conservative Review and alerted me to a Kaiser preprint study, published Oct. 1. On page 30, you can see the table (below) that shows how well three shots worked for more than 120,000 Kaiser enrollees who were tested for covid-19 during omicron. Kaiser did something unusual: It actually sequenced 16,418 positive covid-19 samples to determine the omicron subvariant with which the enrollees were infected.
---
Turns out NYC hospitals were not 'overwhelmed' in spring 2020 despite what elected officials said | added October 14
Repeat after me: New York City's emergency rooms were not overwhelmed by visits in spring 2020. In fact, they were busier during the 2017-2018 flu season than they were at any point between lockdown orders and January 2022's "omicron surge."
Data from the New York City Department of Health & Hygiene, provided via FOIA request, tell a different story from the one told by elected officials, news media, dancing nurses, and aspiring celebrity doctors.
Contrary to The Narrative, Governor Cuomo's stay-home orders didn't come "just in time" to save NYC's healthcare system from collapse. They triggered a staggering 60%+ decline in the number of people coming or being brought to ERs. (NYC's spring 2020 emergency visit decline was even greater than Chicago's.) That's a hard truth to handle given the city's record high number of EMS calls and hospital, outpatient facility, and ER deaths in spring 2020.
---
Maurizio Pollini cancels tour over acute heart condition; footballer Enock Mwepu retires at 24 due to heart condition | added October 14
Singer Brandy Norwood is recovering in an L.A. hospital after possibly suffering a seizure … TMZ has learned. Law enforcement sources tell TMZ they got an EMS call to Brandy's home at noon Tuesday. Sources with direct knowledge tell us it's believed Brandy suffered a seizure, and she was taken to a local hospital.
At this time, we're told Brandy is still in the hospital — her parents have been there with her — and it appears she will recover.We don't know what led up to the seizure or if there were other health issues as a result of the incident. It was earlier this year when Brandy blew the crowd away at the NFL's NFC Championship game with her rendition of the National Anthem. We've reached out to a rep for Brandy … so far, no word back.
Carnegie Hall today announced that pianist Maurizio Pollini must regrettably cancel his solo recital in Stern Auditorium / Perelman Stage scheduled for Sunday, October 16. Mr. Pollini is very disappointed that, due to medical reasons, he is required to cancel his upcoming U.S. tour.The Italian pianist, who is 80, failed to turn up for this morning's Beethoven recital at the Salzburg Festival.
---
Retired Fort Bragg soldier denied military honors over 'covid' vax status | added October 14
FAYETTEVILLE, N.C. (WTVD) — The covid-19 vaccine mandate is standing in the way of awards for a Fort Bragg soldier who just retired from the military after 25 years of serving our country.
"I knew my 25 years was good enough. I was like, 'OK, I'm going to get out, let some other younger soldiers move on progressing their military career," SFC Eric Diggs said. During his last year of service, the military mandated all soldiers get the covid vaccine. Diggs requested an exemption to the vaccine because before retiring, he was going on what's known as terminal leave, which is taking any accumulated unused time off.
"I took the admin exemption, processed it through the chain of command, my battalion brigade, and it was approved." Diggs thought everything was fine as his terminal leave took him into his official retirement from the military. This summer while Diggs was planning his military retirement awards ceremony he learned the bad news. "I found out that my awards were denied because I wasn't vaccinated."
---
D.C.'s attempted 'covid' vax mandate for school children faces backlash over poor data | added October 14
More than a month after the start of the school year, D.C. is attempting to enforce a long-standing childhood vaccine mandate – but concerns over incomplete and messy data are hindering enforcement and causing local officials to question the policy's efficacy.
For the first time this school year, D.C. is attempting to enforce a "no shot, no school policy." While it's always theoretically been the law that students must be compliant with the city's routine childhood vaccination mandate in order to attend school, D.C. officials made it a point this year that the policy would actually be enforced, meaning students who were not caught up on routine pediatric vaccinations would be excluded from school.
However, when that first enforcement deadline rolled around on Tuesday, school leaders and D.C. Councilmembers scrutinized the city's enforcement system, citing problematic reporting databases and poor communication they say ultimately harms already at-risk students and overwhelmed educators."We've struggled to get accurate data from the Department of Health," said Barry Brinkley, the chief of staff at D.C. Prep, a public charter school, during a D.C. Council roundtable on the policy on Tuesday afternoon. "Without accurate data… it is very difficult to be strategic in our communications for our families and hold them accountable."
---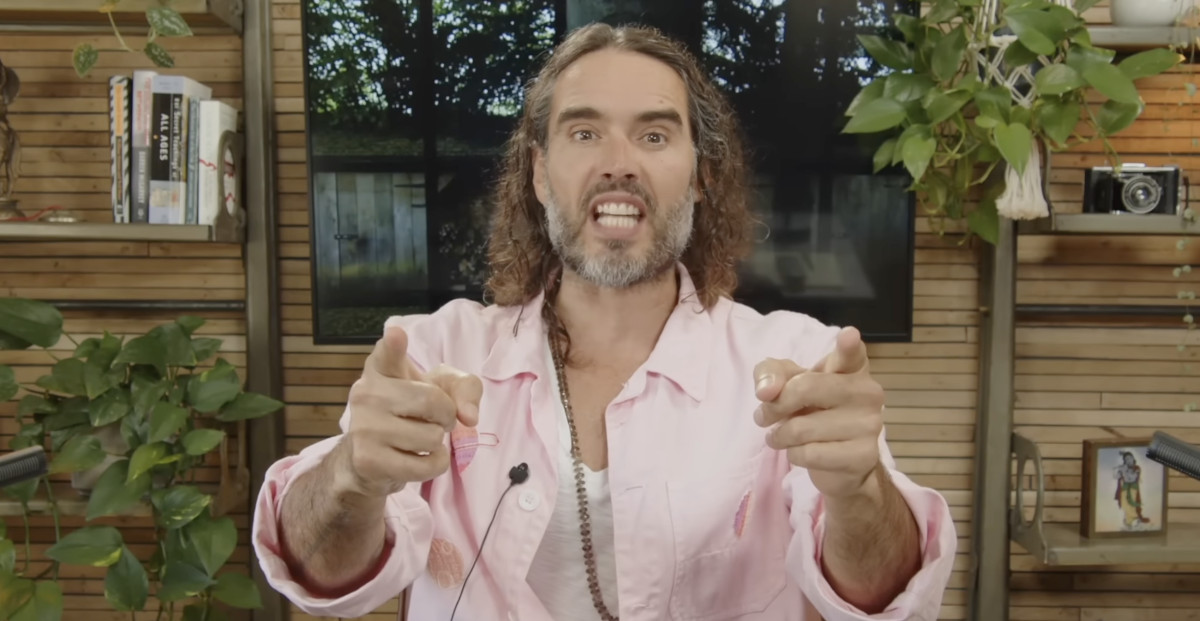 Oppidum: Gates has what under his houses? | added Oct. 14
Some of the wealthiest people in America are getting ready for the crackup of civilization by building luxury doomsday bunkers. Wanna get in on some survival action? Got a spare $10 million?
---
FDA authorizes bivalent booster for children under 12 years old | add October 13
Children ages 5 to 11 are now eligible to receive a covid-19 booster aimed at both the original virus that causes covid-19 and the omicron BA.4 and BA.5 variants. The Food and Drug Administration authorized the boosters Wednesday morning from both Pfizer-BioNTech and Moderna, and the director of the Centers for Disease Control and Prevention gave a thumbs up on the shots several hours later.
The vaccines should soon become available at area pharmacies and pediatricians' offices. Children are less likely than adults to become severely ill and die of covid-19 infections or to suffer from long covid-19. But that risk isn't zero. Because covid-19 vaccines have been found to be extremely safe, pediatricians strongly recommend that nearly all children receive the two-dose primary series as well as a booster.
"Since children have gone back to school in person and people are resuming pre-pandemic behaviors and activities, there is the potential for increased risk of exposure to the virus that causes covid-19," said Dr. Peter Marks, who heads the FDA's vaccine division, in a statement. "We encourage parents to consider primary vaccination for children and follow up with an updated booster dose when eligible."
---

Taking 'covid' to court: Marvin vs. virology | added October 13
Many of us know that the virologists have not been following the scientific method and have no evidence that viruses exist. One of their biggest problems is that they don't perform valid controls in their experiments.
German engineer Marvin Haberland has worked out a way to get a public admission that SARS-CoV-2 has not been shown to exist. When Marvin broke "corona" legislation, the German authorities unwittingly took the bait.
If they want to convict him, they will have to justify the fraudulent nature of virology in a public court. The virologists better come up with some decent excuses fast…
---
The journal Nature Communications publishes a study out of Scotland claiming half of 'covid' patients have not fully recovered | added October 13
A study of tens of thousands of people in Scotland found that one in 20 people who had been sick with covid reported not recovering at all, and another four in 10 said they had not fully recovered from their infections many months later.
The authors of the study, published on Wednesday in the journal Nature Communications, tried to home in on the long-term risks of covid by comparing the frequency of symptoms in people with and without previous covid diagnoses.
People with previous symptomatic covid infections reported certain persistent symptoms, such as breathlessness, palpitations and confusion or difficulty concentrating, at a rate roughly three times as high as uninfected people in surveys from six to 18 months later, the study found. Those patients also experienced elevated risks of more than 20 other symptoms relating to the heart, respiratory health, muscle aches, mental health and the sensory system.
---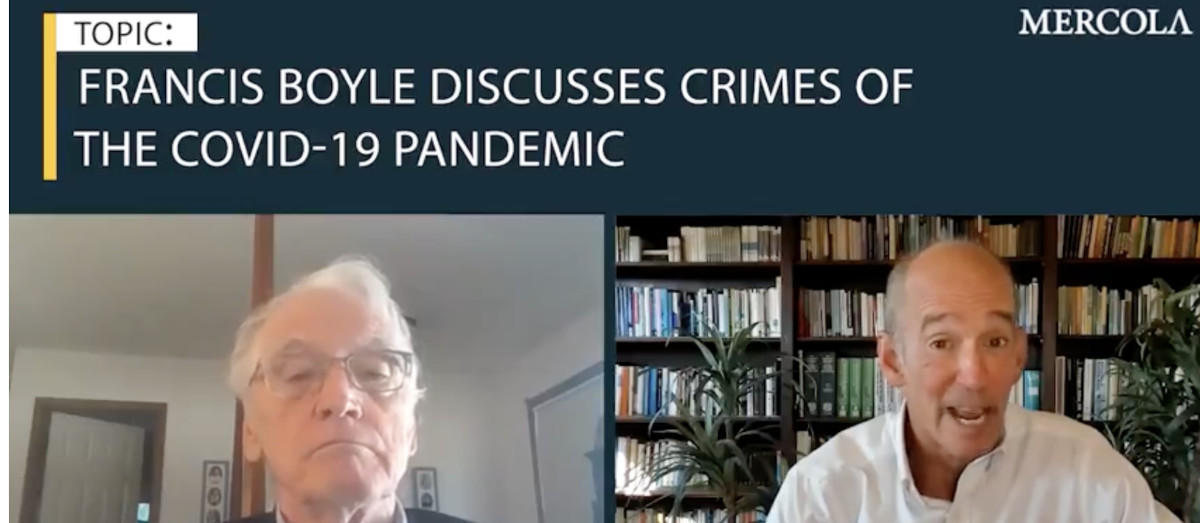 More manmade pandemics: Biden signs executive order that advances biotech-transhumanist agenda | added October 13
As detailed in "Executive Order Advances Biotech-Transhumanist Agenda," President Biden recently signed the "Executive Order on Advancing Biotechnology and Biomanufacturing Innovation for a Sustainable, Safe and Secure American Bioeconomy." As noted by Boyle, this executive order basically ensures the creation of additional bioweapons:
"It's a very lengthy executive order. At the very end, they give it all away, where it says, [in Section 12] Paragraph VII, that the purpose of this is to 'develop and work and promote and implement … dual-use research of concern, and research involving potentially pandemic and other high-consequence pathogens …'
"Now let me work that out for you. 'Dual-use research of concern' means offensive and then defensive biological warfare weapons. The Bidenites admit here that their agenda is to promote and implement more offensive biological warfare weapons. That's what 'dual-use research of concern' means. "Then, to try to perfect these weapons with some type of bogus vaccine involving reverse engineering or something like that. Notice, they admit they are going to develop these offensive biological warfare weapons, 'involving potentially pandemic and other high consequence pathogens.'
---
Paxlovid antiviral drug can interact with common heart medications causing dangerous side effects | added October 13
Covid-19 patients with a history of cardiovascular disease are at an increased risk of developing severe illness and could benefit most from the covid-19 treatment Paxlovid – but there's a catch.
Paxlovid can have dangerous interactions with some of the most common medications for cardiovascular disease, including certain statins and heart failure therapies, a new paper warns. The review paper, published Wednesday in the Journal of the American College of Cardiology, lists dozens of cardiovascular medications and whether they are safe to give along with Paxlovid or whether they could have interactions.
Some medications such as aspirin are safe to take with Paxlovid, according to the paper, but other drugs could have interactions, and therefore, their dosage should be adjusted or temporarily discontinued while a patient is taking Paxlovid. When President Joe Biden tested positive for covid-19 and started Paxlovid in July, his physician Dr. Kevin O'Connor temporarily took him off Crestor and Eliquis, two heart medications that the President takes for his pre-existing conditions. Doctors say there is no short-term risk to stopping these drugs.
---
'Covid' can increase the risk of developing an array of neurological disorders | added October 13
Covid-19 can impact the risk of developing a host of neurological disorders. While long covid's impact on people is still being critically studied, new research found that the virus may increase the risk of developing memory problems and even Alzheimer's in the year after initial infection.
"It's really sobering," says epidemiologist and researcher on the study Ziyad Al-Aly in an interview with WBUR. "Covid-19 is really not as benign as some people think it is." The study, conducted by researchers at the Washington University School of Medicine and the Veterans Affairs St. Louis Health Care system using the health care database from the U.S. Department of Veterans Affairs, was published in the journal Nature Medicine last month and studied roughly 150,000 people with covid-19 in comparison to about 11 million people without covid-19.
In the first year following covid-19 infection, people had a risk of developing 44 neurological brain disorders beyond brain fog. Some of the conditions Al-Aly noted in the interview were seizures, headaches, anxiety, depression, and Alzheimer's, and if you've had covid-19 you're 42% more likely to have other neurological issues the year after initial infection, according to the study. Covid-19 can increase inflammation in the brain and lead to the development of these disorders, he says.
---
Canadian health minister may set up mobile units to administer more 'covid' boosters for reluctant citizens | added October 13
The federal government is not satisfied with covid-19 booster vaccination uptake and is contemplating going mobile to bring the shots to people, including into schools, according to Canadian Health Minister Jean-Yves Duclos.
"These vaccines have to be easily accessible, families don't have a lot of time, so do we go into schools, into long term healthcare facilities, do we have mobile clinics, do we go into businesses, these would be ways to facilitate vaccinations and protect everyone in the coming weeks," Duclos said during a covid-19 update press conference on Oct. 7.
"We're going to have to accelerate, in every province, the access to this information on the importance [of getting boosted], but also actually access to the vaccine itself. It's not only a matter of information: we have to simplify people's lives." The federal government doesn't have jurisdiction over health care, hence any mobile scheme would need to get buy-in from provinces and territories.
---
The devastating and mysterious health effects of 'covid' shots | added October 13
Abnormal blood clotting was one of the first mysterious health effects to emerge in the covid pandemic, first, as an effect of the natural infection, and later, as a side effect of the covid jabs. By mid-March 2021, barely four months after the rollout of the covid injections, 19 European countries plus Thailand had suspended the use of AstraZeneca's injection, either in full or in part, following reports of deadly blood clots.
Contrary to the Moderna and Pfizer shots, the AstraZeneca jab uses a viral vector — a genetically modified and supposedly noninfectious chimpanzee cold virus — to deliver double-stranded DNA for the SARS-CoV-2 spike protein into your cells.
Earlier that month, The Defender had reported5 U.K. data showing the AstraZeneca jab was responsible for 77% more adverse events and 25% more deaths than the Pfizer shot. Around that same time, doctors at Oslo University Hospital also announced that the blood clotting disorders experienced by some recipients of the AstraZeneca shot were in fact caused by the injection.
---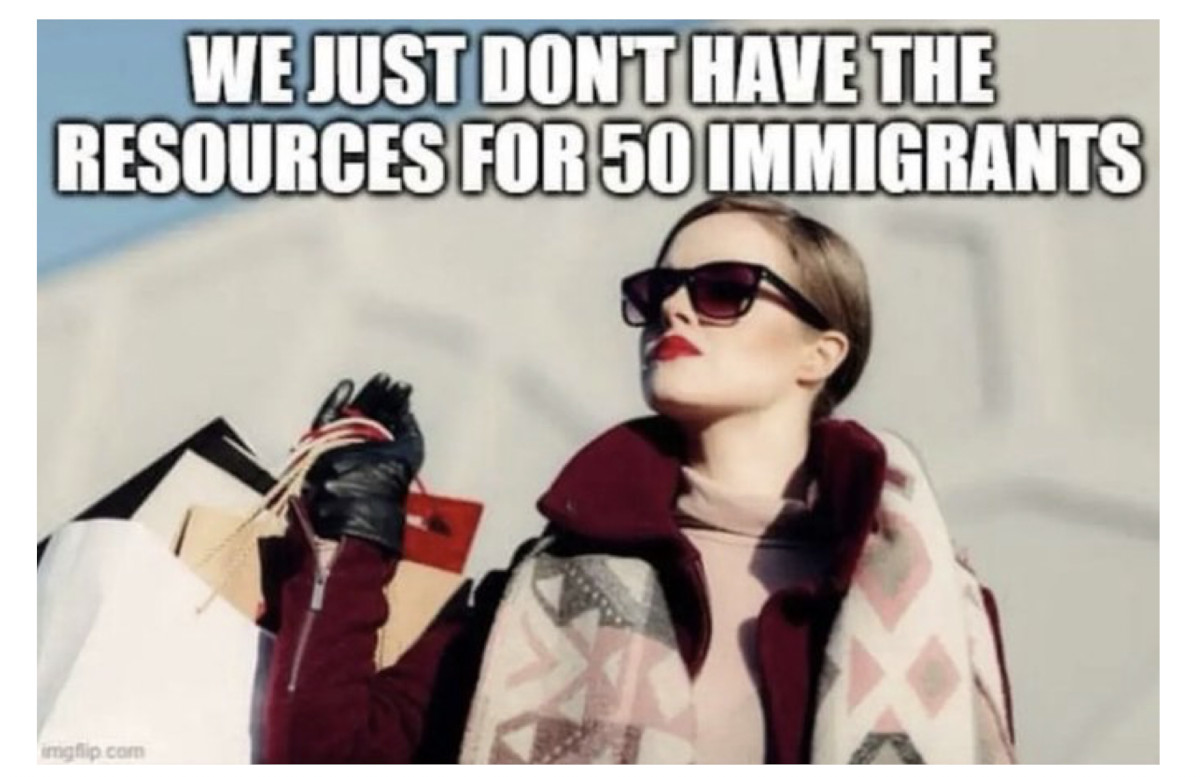 For real?  It's like when Bill Gates said we have a human population concern? Try again. We have an abuse of power concern and we must take action.
---
White House predicts a surge of 'covid' winter cases following Europe | added October 13
The U.S. should prepare for a spike in covid cases this winter as more people gather indoors and infections already begin to rise in Europe, White House Covid-19 Response Coordinator Ashish Jha says.
The warning echoes that of some other experts who anticipate a rise in cases in the coming months, while other modelling suggests that infections will recede in the near future. "We are seeing this increase in Europe, and Europe tends to precede us by about four to six weeks," Jha told NPR. "And so it stands to reason that as we get into November, December, maybe January, we are going to see an increase in infections across much of the country."
Jha said the extent of any surge would come down to a number of factors, namely the precautions people take and the vaccination rates. While updated booster shots designed to target the omicron variants are now widely available, the CDC estimates only about 13 to 15 million people have already gotten one, compared to the more than 200 million adults in the U.S. who have received their primary series of vaccinations.
---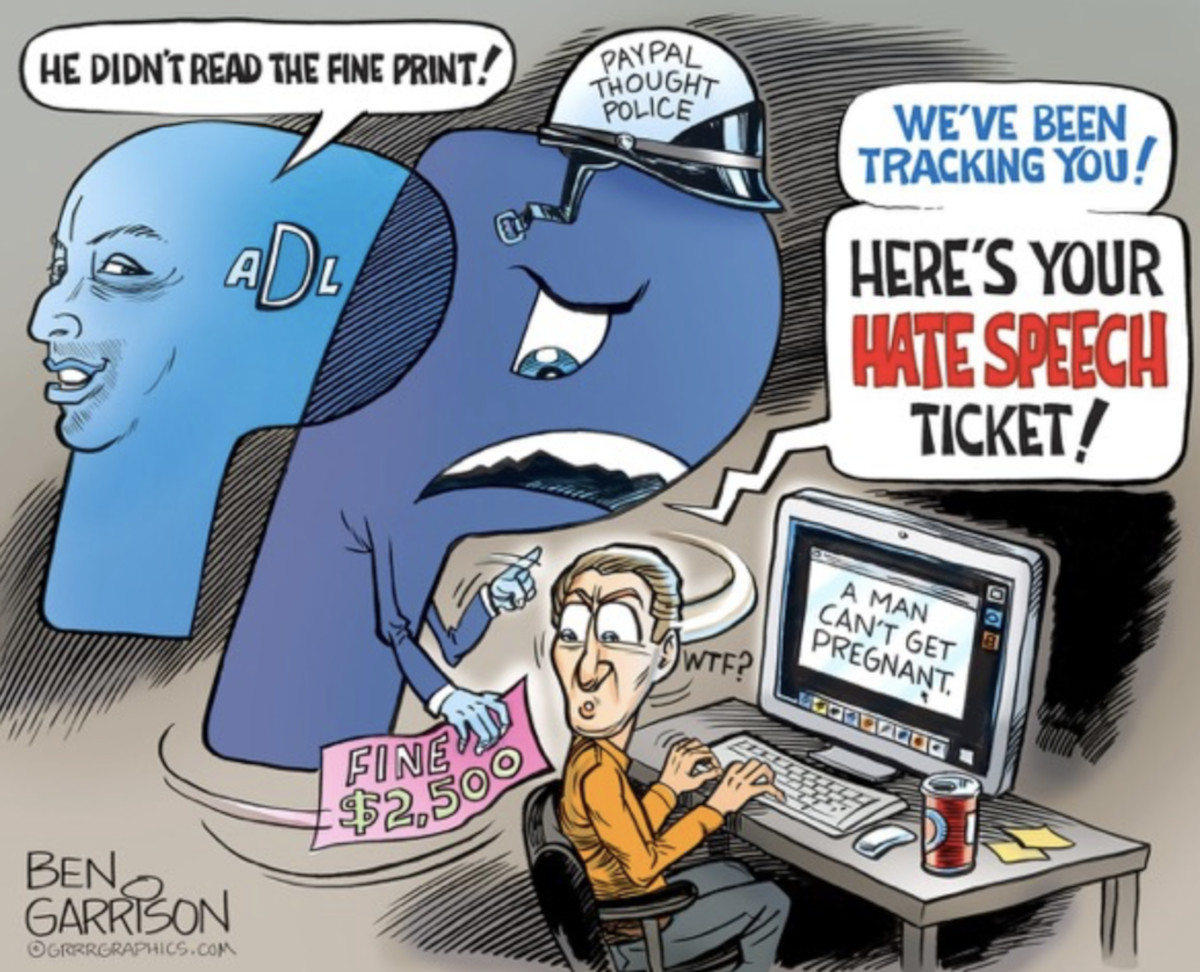 ---
Florida's surgeon general faces medical bureaucracy pushback after stating 'covid' jabs can increase cardiac injuries in men | added October 12
TALLAHASSEE, Fla. — Florida's surgeon general faced major blowback from the medical community after warning men against taking the Pfizer-BioNTech and Moderna covid-19 vaccines and highlighting an analysis claiming the shots increase the risk of cardiac-related deaths. The guidance from Joseph A. Ladapo even prompted Twitter to temporarily block a social media post from the surgeon general promoting the analysis, though the social media company restored it.
Daniel Salmon, director of the Institute for Vaccine Safety at Johns Hopkins University, said Ladapo's recommendations go against guidance from the Centers for Disease Control and American Academy of Pediatrics. Other agencies or medical associations, including the Food and Drug Administration and Mayo Clinic, have also emphasized that the vaccines are safe and effective.
"It looks to me like this is politics driving science," Salmon said on Tuesday. "And the result is you get terrible science." U.S. Health and Human Services Assistant Secretary for Public Affairs Sarah Lovenheim called Ladapo's analysis flawed and a far cry from science. "Covid-19 vaccines have been proven safe and effective, and severe adverse reactions are rare," Lovenheim wrote in a statement. "The benefits of covid-19 vaccination — preventing death and hospitalization — are well-established and continue to outweigh any potential risks."
---
Lady Liberty's corona opens for the first time since the start of 'covid' disaster | added Oct. 12
MANHATTAN, N.Y. (PIX11) — The Statue of Liberty's crown welcomed visitors Tuesday for the first time since the covid-19 pandemic shut down much of New York City in 2020. The reopening was announced on the NYCgo tourism group's Instagram page in a post featuring three photos of the iconic New York landmark.
"I been coming up for about 4 years now," said Joshua Denmark of Jacksonville, Florida. "Been trying to go every time, never been able to do it so it was really nice experience to be able to finally do it." Joshua and his son, Jacob, were among some of the first people to grace the crown of Lady Liberty since March 2020.
"There were some people over there that wanted to go up [to the crown] that made arrangements two months ago and did not because it wasn't open at that time," said Joshua Denmark. The grounds of the statue re-opened in July 2020, and the pedestal, about a year after that. Once you're at the top of the pedestal, visitors with tickets can climb 162 steps to the crown, where spectacular New York harbor views await.
---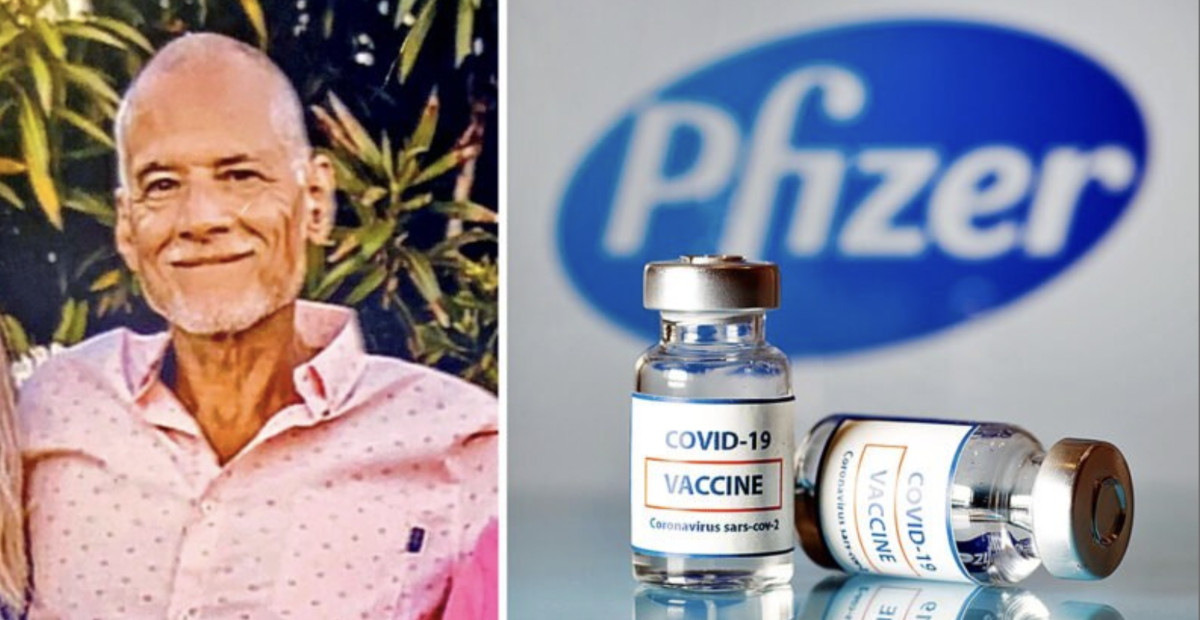 Florida police lieutenant speaks on debilitating symptoms after Pfizer booster jab | added October 12
Steven A. Ordonia of Pensacola, Florida, was a police lieutenant and a U.S. Air Force veteran. He held a second-degree black belt in Taekwondo, lifted weights and ran 10 miles a week.
But after receiving his Pfizer covid-19 booster shot, the 62-year-old was forced to retire and is largely confined to his home and is unable to drive a car. In an exclusive interview with The Defender, Ordonia explained how his debilitating symptoms following the Pfizer booster brought him to the brink of suicide, before his daughter — and participation in an online support group for vaccine injury victims — helped him recover.
Ordonia has "always been very active," he said, working for a lumber company, joining the Air Force and building nuclear warheads for the Minuteman III intercontinental ballistic missile, before joining the police force in Pensacola. In March 2021, Ordonia received the single-dose Johnson & Johnson covid-19 vaccine. According to him, there were "no problems, not even a sore arm" following this initial vaccination. But after he received the Pfizer "booster" in December 2021, Ordonia said he experienced "major headaches, fever and chills."
---
WHO admits insufficient data on recommending which 'covid' jab to get | added October 12
There isn't enough data to recommend covid-19 booster jabs for omicron subvariants over the original virus, the World Health Organization's (WHO's) panel of vaccine experts said on Tuesday.
Four variant-containing mRNA vaccines that either include bivalent omicron subvariants BA.1 or BA.4–5 in combination with the "ancestral virus" have been authorized for use as booster doses. The Strategic Advisory Group of Experts on Immunization (SAGE) said in a statement that it reviewed the "safety and immunogenicity" of bivalent vaccines when given as a booster in adults compared to the results of a clinical trial from another kind of vaccine.
Bivalent vaccines are designed to target two different strains of the virus. They contain both the mRNA of the original virus strain and that of the omicron variant, which accounts for almost all virus samples collected in the last 30 days. The bivalent jabs targeting the dominant subvariant might only offer a "minute incremental benefit," according to SAGE, which determined that the highest public health priority is to achieve high rates of a primary dose of vaccine containing the "ancestral strain" of the virus.
---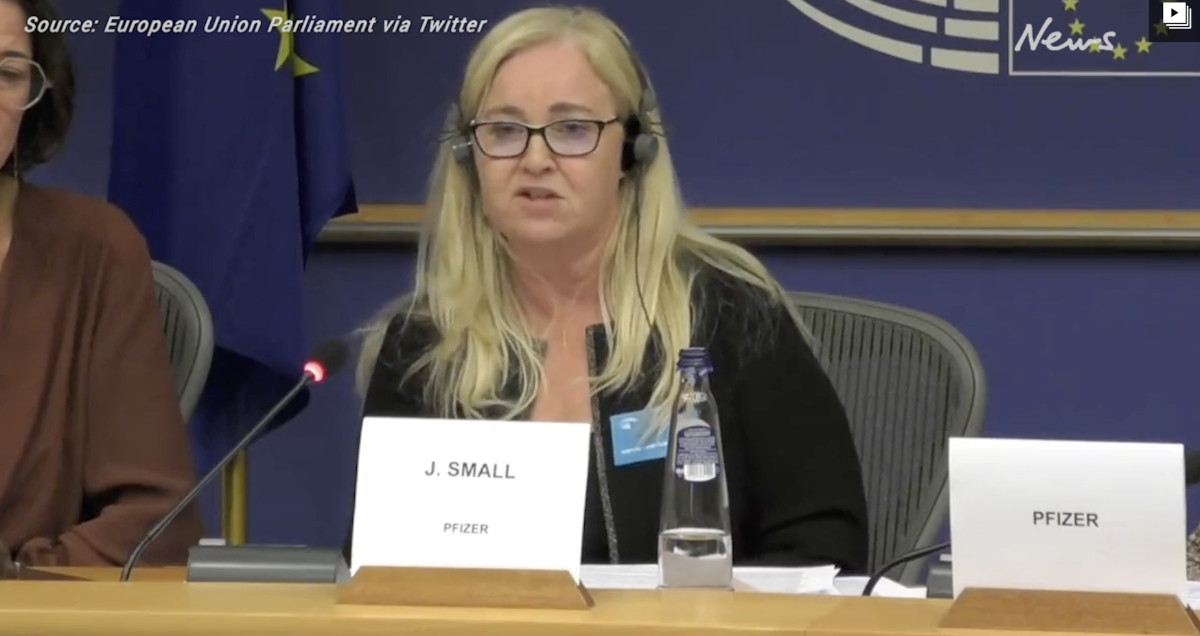 Senior Pfizer executive admits the drug company did not test against 'covid' transmission when it began pushing jabs to "save lives" | added October 12
A senior Pfizer executive has admitted that the drug company did not know whether its covid vaccine prevented transmission of the virus when it began rolling out the shots globally.
Janine Small, Pfizer's president of international developed markets, was testifying before the European Union Parliament on Monday when she was asked the question by Dutch MEP Rob Roos. "Was the Pfizer covid vaccine tested on stopping the transmission of the virus before it entered the market?" Mr Roos asked.
"If not, please say it clearly. If yes, are you willing to share the data with this committee? And I really want a straight answer, yes or no, and I'm looking forward to it." Ms Small — appearing in the place of Pfizer chief executive Albert Bourla, who had been called to testify but pulled out of the hearing earlier this month — replied that the company had to "move at the speed of science".
---
Hepatic liver disease becomes more prevalent, affecting almost 50 percent of 'covid' patients | added October 12
The global outbreak of the severe acute respiratory syndrome coronavirus 2 (SARS-CoV-2), which subsequently led to the coronavirus disease-2019 (covid-19) pandemic, has claimed more than 6.5 million lives worldwide.
Although SARS-CoV-2 is a respiratory virus, hepatic malfunctions have been reported in almost 50% of infected patients. Manifestation of chronic liver disease (CLD) has been a common occurrence in severely infected covid-19 patients who require hospitalization. A higher mortality rate has been associated with severely infected covid-19 patients with cirrhosis. A recent Gastroenterology Clinics of North study summarizes the clinical outcomes of covid-19 patients with CLD.
Prevalence of liver dysfunction in covid-19: Elevated liver enzyme levels were observed in about 83% of covid-19 patients who required hospitalization. Among all liver enzymes, an increased level of aspartate transaminase (AST) was most commonly observed in this group of patients.
---
Scientists weigh in on unethical enforcement of medical procedures as Victoria still mandates jabs for healthcare workers | added October 12
As Victoria's covid-19 pandemic declaration comes to an end, a behavioural scientist says the continuing use of vaccine mandates may be "ethically problematic" and should be carefully scrutinised. While, from 11:59pm Wednesday, the state government's mandate will only apply in healthcare, in many other sectors vaccination requirements will remain in place.
Julie Leask — whose work focuses on vaccination — said although mandates did have an important role to play during the covid-19 pandemic, continuing them was "ethically problematic". "You should only have them in place when you've got very clear objectives that make them ethically and pragmatically justifiable," the University of Sydney social scientist said.
Professor Leask said there was a clearer imperative for mandates in health and aged care settings, where there was an "ethical weight towards ensuring that those patients feel safe". The public health professor said vaccine mandates that incentivised more than 80 per cent of Australians to get two initial covid-19 vaccine doses in 2021 did their job.
---
The city of St. Paul announce a drop to 'covid' vax requirement for city employees after nearly a year of oppressive mandates | added October 12
Court documents show three lawsuits involving city employees have been dismissed after the city of St. Paul dropped its covid-19 vaccine mandate policy. Friday, a letter from Mayor Melvin Carter to city employees stated he has decided to discontinue the vaccine requirement for city employees. He added the city is now in a position where the requirement is no longer necessary.
As previously reported, the requirement was implemented in October of 2021, and St. Paul leaders had said all city employees must be vaccinated against the virus by the end of the calendar year. That prompted lawsuits from several unions, which claimed the mandate violated their collective bargaining agreements.
In June, a Ramsey County District Court judge agreed and invalidated the order, saying it violated fair labor law. In December, a judge temporarily blocked the mandate and told the city and unions to keep negotiating. The city says 2,757 of its 3,391 employees submitted proof of vaccination and 272 requested an exemption. In his letter, Carter went on to say he encouraged everyone who didn't get the vaccine and booster shot already to do so.
---
Doctor pushes idea 'medium covid' more dangerous than 'long covid' and can last an entire life time | added October 12
I am still afraid of catching covid. As a young, healthy, bivalently boosted physician, I no longer worry that I'll end up strapped to a ventilator, but it does seem plausible that even a mild case of the disease could shorten my life, or leave me with chronic fatigue, breathing trouble, and brain fog. Roughly one in 10 Americans appears to share my concern, including plenty of doctors.
"We know many devastating symptoms can persist for months," the physician Ezekiel Emanuel wrote this past May in The Washington Post. "Like everyone, I want this pandemic nightmare to be over. But I also desperately fear living a debilitated life of mental muddle or torpor." Recently, I've begun to think that our worries might be better placed.
As the pandemic drags on, data have emerged to clarify the dangers posed by covid across the weeks, months, and years that follow an infection. Taken together, their implications are surprising. Some people's lives are devastated by long covid; they're trapped with perplexing symptoms that seem to persist indefinitely.
---
Idaho National Laboratory drops 'covid' vax mandate for employees | added October 11
IDAHO FALLS — After roughly a year since the Idaho National Laboratory set in place a covid-19 vaccine requirement as a condition of employment, the mandate has been lifted.
The announcement was sent in an emailed message dated Oct. 6, 2022. It was addressed to all INL employees from INL Director John Wagner. "We introduced this requirement to decrease covid-19 rates among our staff and to comply with an executive order," Wagner writes. "At the time, the delta variant was filling local hospital beds. Healthcare workers were overwhelmed, and the prospect of rationing care was very real."
Wagner goes on to explain that "covid-19 was an enormous threat" to the lab. Employees had to quarantine regularly, and the workforce experienced serious illness and death, according to the letter. "The vaccination requirement fulfilled its purpose," Wagner explains. "Vaccination rates among INL employees increased. Serious illness decreased. This allowed us to continue our important mission work and protect the health, safety and well-being of our employees."
---
Florida state study finds 84 percent increase in cardiac deaths in men ages 18-39 after mRNA 'covid' shots | added October 11
TALLAHASSEE, Fla., October 9, 2022—On October 7, Florida State Surgeon General Dr. Joseph A. Ladapo announced new guidance regarding mRNA vaccines following an analysis through a self-controlled case series, conducted by the Florida Department of Health (Department), that showed an 84% increase in the relative incidence of cardiac-related death among males 18-39 years old within 28 days following mRNA covid-19 vaccination.
The technique used evaluates vaccine safety. The State Surgeon General recommends against males aged 18 to 39 from receiving mRNA covid-19 vaccines. Those with preexisting cardiac conditions, such as myocarditis and pericarditis, should take particular caution when making this decision. According to the new guidance, because there is a high level of global immunity to covid-19, "the benefit of vaccination is likely outweighed by this abnormally high risk of cardiac-related death among men in this age group."
"Studying the safety and efficacy of any medications, including vaccines, is an important component of public health," said Surgeon General Dr. Joseph Ladapo. "Far less attention has been paid to safety and the concerns of many individuals have been dismissed – these are important findings that should be communicated to Floridians."
---
Tourists flood into Japan on first day of lifted 'covid' border restrictions | added October 11
TOKYO (AP) — Eager to admire colorful foliage, eat sushi and go shopping, droves of tourists from abroad started arriving Tuesday in Japan for the first day of lifted border restrictions, which had been in place for more than two years to curb the coronavirus pandemic.
Travelers are expected to deliver a sorely needed 5 trillion yen ($35 billion) boost to the world's third-largest economy. And the flood of visitors is expected to keep growing. The daily cap of 50,000 arrivals is gone. Airlines have added flights to respond to the full re-opening of borders. Visa-free travel is back for short-term business and tourism from more than 60 nations.
David Beall, a photographer based in Los Angeles who's been to Japan 12 times, has already booked a flight, planning to go to Fukui, Kyoto, Osaka, and Tokyo. The last time he was in Japan was in October 2019. But it's everyday things he's most looking forward to, like eating Japan's popular fried pork dish, tonkatsu. "As cliche as it sounds, just being back in Japan after all this time is what I am most looking forward to. That of course includes hopefully meeting new people, eating the food that I've missed like good tonkatsu, being in nature that time of the year, riding the trains," he said.
---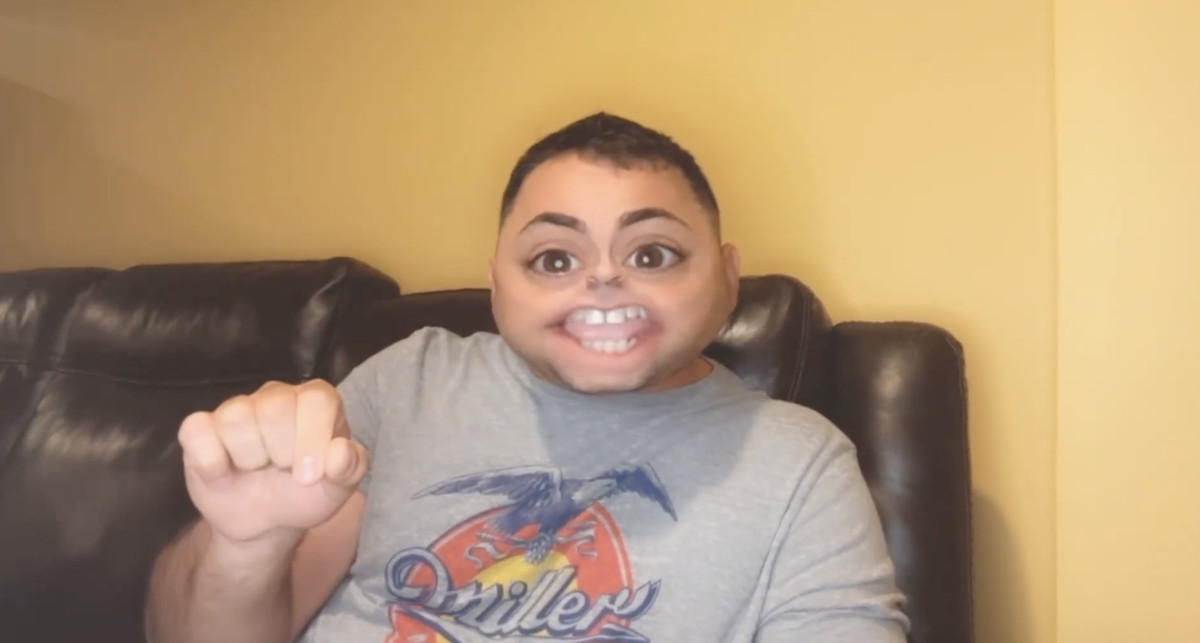 If you no like… | added October 11
Hope you enjoyed Columbus Day weekend.
---
National Guard lost 7,500 members last year to enforced 'covid' vax mandates | added October 11
The National Guard has lost about 7,500 members over the past year, and the ranks could dwindle even more because of potential future discharges of as many as 14,000 more troops amid the U.S. military's covidv-19 vaccine mandate, according to reports.
The troop loss is due to more soldiers retiring or leaving the National Guard than are being added, officials told The Associated Press. They have cited challenges in recruiting, as well as how more soldiers are deciding against reenlisting when their tours of duty end. Army National Guard chief of staff Maj. Gen. Rich Baldwin told the AP that the current staffing challenges are the worst he has seen in the past 20 years.
Both the Army National Guard and Air National Guard have fallen short of their targets for the total number of service members in the fiscal year, which ended on Sept. 30, with the former missing its goal of 336,000 by about 2 percent, and the latter missing its goal of 108,300 by nearly 3 percent, Baldwin said.
---
Leaked Pfizer agreement shows junk mRNA in 'covid' shots | added October 11
Intact mRNA
Contradicting reports in the BMJ that 70-75% of the mRNA in the vaccine was intact, this agreement shows only 50% of the mRNA was intact per specification. So up to 50% of the mRNA in the shot can be truncated, modified, recombined junk. Such randomly modified mRNA could lead to production of random proteins against which an immune response can be created. The immune system attacking random proteins would result in a wide range of vaccine induced diseases including autoimmunity, allergies, cancer, etc. thus requiring 9 pages to describe Adverse Events of Special Interest (AESI).
And as Dr. Meryl Nass pointed out, this 50% spec. only applies when tested at their factory. It could be even lower by the time it is injected. Apart from the 30 mcg of spike protein encoding mRNA, a 0.3 ml vaccine dose contains a total of up to 2.5*0.3=0.75 mg of RNA.
Bacterial proteins
The leaked document confirms the presence of bacterial endotoxins in the vaccine. The mRNA vaccines are manufactured using E. coli bacteria. So E. coli proteins and endotoxins contaminate the vaccine.
---
Compiled evidence shows the origins of 'covid' were a cover up | added October 11
That all of our federal health agencies are captured by industry can no longer be in doubt. The covid-19 pandemic has confirmed lingering suspicions of this, and then some. Captured agencies that are now more or less openly working against the interest of the American public include the U.S. Food and Drug Administration and the Centers for Disease Control and Prevention (CDC).
They have repeatedly authorized experimental mRNA-based covid-19 shots despite overwhelming evidence of harm and little to no benefit. The National Institutes of Allergy and Infectious Diseases (NIAID), which has been in charge of all U.S. biodefense research since 2003, under the leadership of Dr. Anthony Fauci, is also part of this group.
As reported by Breaking Points with Krystal and Saagar (video below), evidence points to SARS-CoV-2 being the result of a lab leak, and that Fauci, Harvard researchers, China, the mainstream media, the World Health Organization (WHO) and tech companies all worked together to cover it up. In his report, Saagar reviews the timeline of that cover-up, published by U.S. Right to Know (USRTK) on Sept. 14.
---
New York launches 'covid' booster and flu shot campaign to convince more people to get jabbed | added October 11
Health officials in New York are launching a public awareness campaign to urge people to get their covid-19 boosters and flu shots this season. The campaign launches Monday, and comes as flu cases are on the rise in New York compared to this point a year ago. Fifteen-second and 30-second videos to air on social media, search ads and some transit advertising will appear in English and Spanish.
Both the flu shot and covid boosters can be taken at the same time. Information to book an appointment can be found here. The campaign comes as public health and New York officials have largely ended most pandemic-related rules and restrictions on mask wearing. Schools have reopened statewide with less strict covid testing rules as well, and masks are optional.
Bassett last week warned of an "early and substantial increase" in flu cases found in New York. Gov. Kathy Hochul's office on Friday reported 20 covid cases per 100,000 residents in New York, and 2,433 people are hospitalized with the virus."This fall, we have a simple message to New Yorkers: get your shots," State Health Commissioner Dr. Mary T. Bassett said.
---
California health officials admit all 'covid' jabs up until this point are useless against new variant BA-175 | added October 11
AMHERST, MA (WGGB/WSHM) — With cold and flu season beginning, a new covid-19 strain popping up in California could be making its way across the nation. It's something that, at this point, we know all too well. A new covid-19 subvariant has been detected. Health officials out of California said that the BA-275 version subvariant cuts through all current vaccine protections as covid continues to mutate and infect Americans.
Health experts are warning that the new strain is rendering all current vaccinations ineffective. Dr. Erika Hamilton with the UMass Amherst microbiology department told Western Mass News that the virus is at a stage where it wants to continue to infect as many people as possible.
"This is such a new virus that it's almost trying to find its sweet spot in a way where it can infect us, make us sick, but we don't die from it and we spread it and covid can make more of itself," Hamilton noted. In western Massachusetts, the Eastfield Mall testing station is still up and running, but they said going into the colder months this year, they haven't seen an uptick in visitors or positive tests.
---
Office of Personal Management gives federal employees paid leave to get 'covid' booster jabs | added October 11
The Office of Personnel Management is making it a little easier for federal employees to get their booster doses of the covid-19 vaccine. Employees now have up to four hours of paid administrative leave, after OPM authorized the time off on Oct. 6. Feds can also use time off to take family members to get their doses of the vaccine. And any employees who are not yet vaccinated against covid-19 can use the time off toward getting their first dose.
The authorized leave followed recent efforts from the Biden administration, encouraging Americans to get vaccinated this fall to try to prevent the spread of the illness and minimize disruptions from the pandemic. OPM's federal leave authorization aims "to further that comprehensive effort," the agency wrote.
"The updated vaccine provides the strongest available protection from the omicron strain of the covid virus, which did not exist when the original vaccine was developed," OPM wrote. "Given the potential for infections to increase in the fall and winter, it is critical that Americans get a new, updated covid-19 vaccine to stay protected."
---
Warning: Horrific proposed N.Y. bill violates parental rights | added October 10
The proposed bill is A9963. It is being proposed by NYS Assemblyman Richard Gottfried (Democrat – District 75 – Manhattan) and co-sponsored by five other NYS Assembly Members:
AMY PAULIN (Democrat) in District 88 (in Westchester County – Scarsdale/Eastchester area)
JO ANNE SIMON (Democrat) in District 52 (in Brooklyn)
MARITZA DAVILA (Democrat) in District 53 (in Brooklyn)
KARINES REYES (Democrat) in District 87 (in the Bronx)
EDWARD GIBBS (Democrat) in District 68 (in Manhattan)
The bad news is that their proposed law would extinguish parental rights over your children's medical, mental, dental health care.
The good news is that YOU CAN VOTE THEM OUT OF OFFICE on Tuesday November 8th! Yes, that's right, every single New York State Assembly Member and every single New York State Senator is up for election. So is Governor Kathy Hochul (being challenged by Lee Zeldin). So is Attorney General Letitia James (being challenged by Michael Henry).
---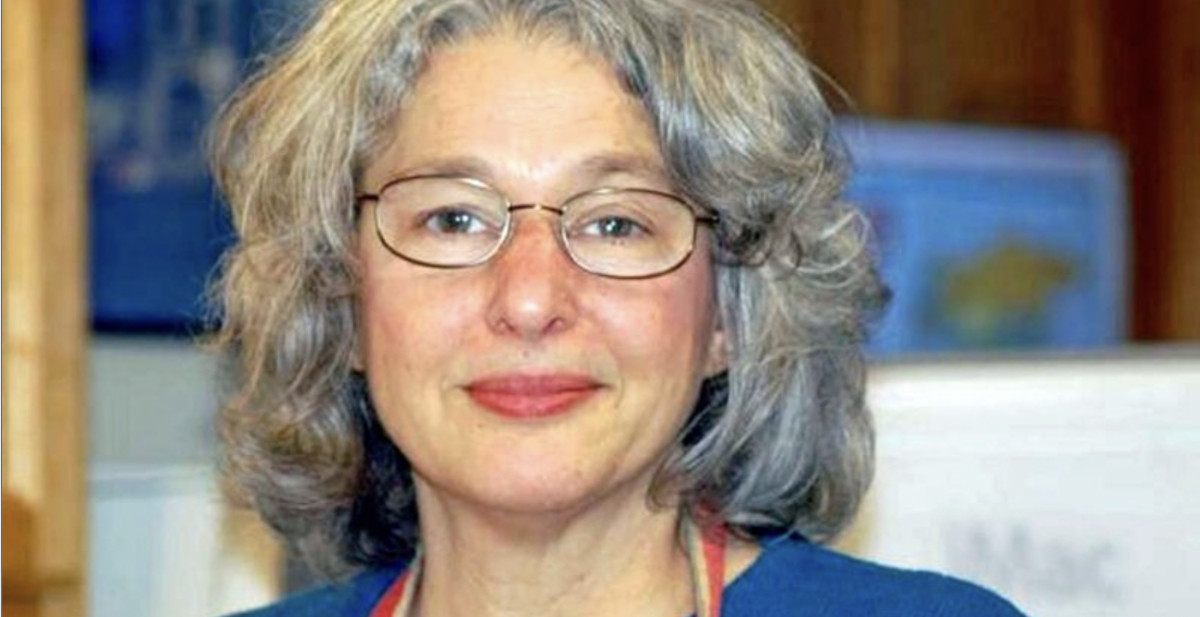 Watch live: Dr. Meryl Nass's suspension hearing for 'covid' "misinformation" to be held October 11 at 1 pm | added Oct. 10
The Maine Board of Licensure in Medicine next week will hold a hearing related to the board's Jan. 12 suspension of Dr. Meryl Nass's medical license. CHD.TV will livestream Nass's hearing on Oct. 11, 1 p.m. Eastern. You can watch here.
Nass's original suspension order included accusations of spreading "misinformation." However, the board on Sept. 26 withdrew six of those accusations and, on Sept. 30, withdrew more of its factual allegations related to "misinformation." Next week's hearing will focus on Nass's prescribing of hydroxychloroquine and ivermectin to treat covid-19 and on record-keeping issues.
There are no patient complaints for the board to review. According to her opening statement, Nass will introduce 286 pages of e-mails and letters from her patients and others, attesting to her competency, care and responsiveness to patient needs. You can read two of the board's recent notices withdrawing various complaints (second and third notices), Nass's opening statement to the board and defense counsel's timeline of events that led to her suspension.
---
South Korean researchers announce the development of a nanoparticle technology that eliminates viruses and bacteria from blood | added October 10
A South Korean research team has developed a nanoparticle technology to eliminate viruses and bacteria from the blood of patients. The method is expected to bring new opportunities for treating infectious diseases such as covid-19. Moreover, the unique approach could be a boon to patients infected with antibiotic-resistant bacteria.
The research team, led by Kang Joo-Heon, professor of biomedical engineering at South Korea's Ulsan National Institute of Science and Technology (UNIST), announced on Sept. 26 that it has developed a new "blood purification technology" using a magnetic nanoparticle camouflaged with the blood cell membrane. Magnetic nanoparticles are particles of natural or synthetic materials, thousands of times smaller than the thickness of a sheet of paper.
Coating the tiny particles with cell membranes camouflages them and allows them to escape the monitoring of the immune system. Cell-camouflaged magnetic nanoparticles have been a focus of research in recent years. Most research has focused on the cells' potential for drug delivery: particularly in cancer treatment.
---
Vax nanoparticles with graphite ferrous oxide and the link with fifth generation (5G) radiation emissions | added October 10
I am reposting this brilliant article as it explains the Vax nanoparticles and their purpose beautifully. Many in the freedom movement are trying to discredit and downplay the nanotechnology and metal nanoparticles in the C19 shots. I believe they are wrong to not recognize their weaponized danger. This article methodically explains the connection from a militarized warfare perspective.
Here is the link to the original article, who's references were above email limit. Fifth Generation (5G) Directed Energy Radiation Emissions In the Context of Contaminated Nanometal Covid-19 Vaccines with Graphite Ferrous Oxide Antennas.
"I write this expert report as a British engineer, inventor, patent writer and weapons research scientist; an engineer with a materials science background, and inventor of the world's first binocular optical wave guides, weapons sight systems, infrared thermal imaging head up displays, molecular reactors, signal processing, and transducer design, to name a limited few.
"As Chief Technology Officer (CTO) at the company that designed and brought to market the world's first internationally approved head up display (HUD) product, accredited with a number of innovation awards, but more importantly regulated to a number of internationally recognized standards, including (DOT) Department of Transport ECE 22.05, as well as ANSI and others, I was relied upon in the establishment of international standards for augmented reality (AR) and virtual reality (VR) HUD systems."
---
China enforces new lockdowns after claiming the holiday caused a surge in cases | added October 10
BEIJING — Chinese cities were imposing fresh lockdowns and travel restrictions after the number of new daily covid-19 cases tripled during a weeklong holiday, ahead of a major Communist Party meeting in Beijing next week.
The latest lockdown started Monday in Fenyang city in northern China's Shanxi province after a preliminary positive case was found in citywide testing the previous day, state broadcaster CCTV reported. In the nearby Inner Mongolia region, the capital Hohhot announced that outside vehicles and passengers would be prohibited from entering the city starting Tuesday. Hohhot has recorded more than 2,000 cases over about 12 days.
China is one of the few places in the world still resorting to harsh measures to keep the disease from spreading. The long-ruling Communist Party is particularly concerned as it tries to present a positive image of the nation in the run-up to a once-in-five-years party congress that starts Sunday. Travel was down during an annual National Day holiday that began Oct. 1, as authorities discouraged people from leaving their cities and provinces. But the number of new daily cases has still grown to about 1,800 from 600 at the start of the break.
---
Twitter blocks and then restores Florida's Surgeon General Joe Ladapo's comment on cardiac-related deaths among men jabbed with mRNA 'covid' shot | added October 10
Twitter blocked — and then restored — a post from Florida Surgeon General Joe Ladapo that was promoting an analysis claiming a high incidence of cardiac-related deaths among men who take the mRNA covid-19 vaccine.
Ladapo, who posted the tweet Friday, had also recommended men aged 18-39 should not receive the mRNA vaccine. Ladapo is an outspoken skeptic of covid-19 vaccines who has questioned both the effectiveness and safety of the vaccine despite consensus within the medical community that the vaccines help protect against the virus and can lessen severe symptoms.
"Our current misleading information policies cover: synthetic and manipulated media, covid-19, and civic integrity," Twitter stated in its post that blocked Ladapo's tweet. "If we determine a Tweet contains misleading or disputed information per our policies that could lead to harm, we may add a label to the content to provide context and additional information."
---
Justin Bieber cancels tour; Harry Styles postpones show; Teller undergoes heart surgery | added October 10
The latest US non-fatals include CNN anchor Kasie Hunt's brain tumor, Texans WR John Metchie's leukemia diagnosis, ESPN commentator Lee Corso's missed show, & Kamala Harris's (possible) "vaxxident".
On the cancellation of shows by Coldplay, Alan Jackson and the Avalanches, Dave Navarro pulling out of the Jane's Addiction tour, Daniel Barenboim's premature retirement and the incapacitation of Stir's Andy Schmidt. Justin Bieber cancels the tour: "I have to give priority to my health". Justin Bieber fans hoping to see the singer live this year will have to wait until at least 2023. The star has postponed the rest of his world tour.
The Justice World Tour, which started in February, was supposed to run until March 25, 2023, with upcoming dates in the UK, Ireland, Germany, Italy, Poland, the Netherlands and more. Last month Justin announced that he needed a break from the tour, realizing that his health had to come first of all after one show in Brazil, saying, "After I got off the stage, fatigue overwhelmed me and I realize that I need to make my health the priority right now." He continued: "So I'll take a break from touring for now.
---
Psychologist at Boston Children's Hospital says newborn babies know they are transgender right out the womb | added Oct. 10
While most children who present in Boston Children's Hospital's gender clinic know their gender "usually around the age of puberty," many others come out of the womb knowing they were born into the wrong body, psychologist Kerry McGregor explains in a since-deleted video posted in August by the Harvard-affiliated medical facility. The clip resurfaced this week, drawing even more controversy to the scandal-plagued institution.
"A good portion of children do know as early as seemingly from the womb and they will usually express their gender identity as very young children, some as soon as they can talk," McGregor says in the video before revealing that the clinic sees children from "ages two and three up to the age of nine" and instructing parents on how to "just be supportive" of their supposedly "gender-diverse" children by "giving them the space and support to explore their gender."
While Boston Children's is not the only hospital to offer gender transition services from counseling to surgery to kids – as of August, some 13 US hospitals perform gender transition surgeries on minors – the Harvard-affiliated facility attracted unwanted attention in August after it was called out by conservatives for its videos advertising those services.
---
This week in the 'new normal': Global digital banks, climate change and identity politics | added October 10
1. SWIFT OUTLINES POTENTIAL CBDC NETWORK
The international payment network SWIFT announced this week they have plans in place to creat a global network of central bank digital currencies, according to a report from Reuters.
Financial messaging system SWIFT has laid out its blueprint for a global central bank digital currency (CBDC) network following an 8-month experiment on different technologies and currencies. The trial, which for the last month has involved both France and Germany's national central banks as well as global lenders like HSBC, Standard Chartered and UBS, looked at how CBDCs could be used internationally and even converted into fiat money if needed.
The report goes on to say: Around 90% of the world's central banks are now using, trialling or looking into CBDCs. Most don't want to be left behind by bitcoin and other cryptocurrencies, but are grappling with technological complexities.
---
Richard Pryor on prisons | added October 10
Richard Pryor talks about making a movie in prison, murderers, and racist groups.
---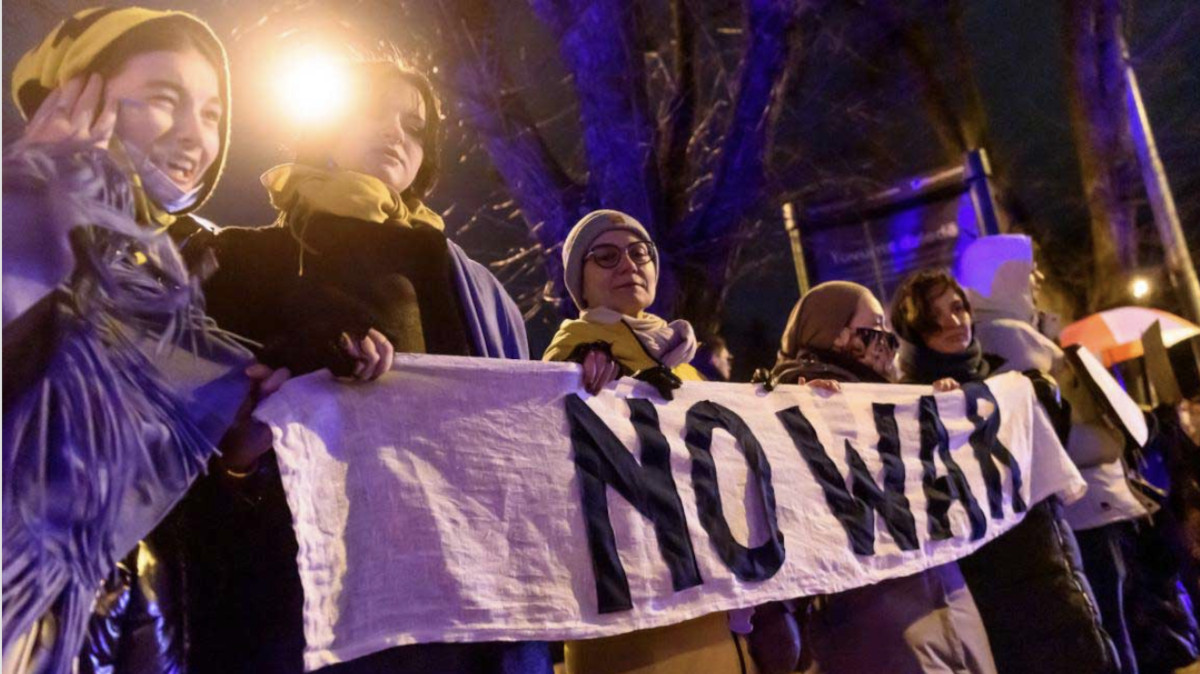 Introduction to pacifism. AE911 Truth comments on Judy Wood's theory | added October 8
Humans are a warfaring species. We tend to think that combat is a way of life and a normal state of affairs between countries and often among one another. We also tend to accept our societies becoming militarized, as if there is no alternative. The usual logic of these conversations is that each bomb justifies the next.
This episode of Planet Waves FM (which usually posts well ahead of its 10 pm scheduled time) I'll be introducing the concept of opposing war generally, as contrasted with the usual debate over whether a particular war or military action is justified.
I'll be interviewing Alicia McBride of the Friends Committee on National Legislation. This is a branch of the Quaker faith (of which I am a member). Our primary religious principle is the opposition to war in all forms.
---
MSM reports 'covid' cases are on the rise in Europe as few people sign up for booster jabs | added October 8
A new covid-19 wave appears to be brewing in Europe as cooler weather arrives, with public health experts warning that vaccine fatigue and confusion over types of shots available will likely limit booster uptake.
Omicron subvariants BA.4/5 that dominated this summer are still behind the majority of infections, but newer omicron subvariants are gaining ground. Hundreds of new forms of omicron are being tracked by scientists, World Health Organization (WHO) officials said this week. WHO data released late on Wednesday showed that cases in the European Union reached 1.5 million last week, up 8% from the prior week, despite a dramatic fall in testing. Globally, case numbers continue to decline.
Hospitalization numbers across many countries in the 27-nation bloc, as well as Britain, have gone up in recent weeks. In the week ending October 4, covid-19 hospital admissions with symptoms jumped nearly 32% in Italy, while intensive care admissions rose about 21%, compared to the week before, according to data compiled by independent scientific foundation Gimbe. Over the same week, covid hospitalizations in Britain saw a 45% increase versus the week earlier.
---
CDC data shows most Americans have dropped wearing masks indoors | added October 8
Nearly all Americans can drop wearing masks while indoors in public spaces, according to data from the Centers for Disease Control and Prevention.
According to CDC data, less than 1% of Americans live in a county with a "high" covid-19 community level, where masking is recommended while inside. The majority of the country – 79% – lives in a county with a "low" level, while 20% of the population lives in a "medium" level, where masking should be considered by those at-risk for severe covid-19.
The percentage is down considerably from July, when more than 60% of Americans lived in a county considered a "high" covid-19 community level. The percentage has been dropping for months as covid-19 cases, hospitalizations and deaths have declined. Coronavirus cases in the U.S. have been declining since the most recent peak in July at nearly 130,000 new infections each day on average. Now the U.S. is averaging about 44,000 new cases each day, according to CDC data.
---
Fordham University's 'covid' booster mandate sparks outrage among parents and students | added October 8
A new covid-19 vaccine booster mandate by Fordham University has sparked outrage among some parents who are currently planning to express their opposition to the campus protocol, which was announced amid loosening pandemic restrictions in New York City, where some degree of life normalcy has been restored.
University Vice President Marco Valera announced new covid-19 policies last month requiring all members of the Fordham community to be up-to-date on their vaccinations, including receiving the bivalent booster by November 1. The bivalent boosters, which are recommended by the Centers for Disease Control and Prevention (CDC) for people ages 12 and over, are called "bivalent" because they are meant to protect against the original covid-19 virus and the omicron variant BA.4 and BA.5.
"Being up-to-date on the vaccine is particularly important because it will be more effective against new variants of the virus, helping us to both keep our community safe, and to function with less disruption," Valera said in September, according to The Fordham Observer. Over 400 people from the Fordham community, including students, parents and alumni, signed a letter, obtained by Newsweek, that they plan to soon send to the university in an effort to express their opposition to the new mandate.
---
FDA pushed fifth booster jabs for all adults despite no available safety and efficacy data | added October 8
On Aug. 31, the FDA authorized the reformulated covid-19 bivalent booster shots by Moderna and Pfizer — all without the required convening of its Vaccines and Related Biological Products Advisory Committee (VRBPAC), which would typically discuss or vote on the authorization or approval of a new vaccine.
Instead, the FDA pushed the matter before the CDC's Advisory Committee on Immunization Practices, or ACIP. ACIP met for eight hours on Sept. 1 and authorized the untested boosters 13-to-1. CDC director Dr. Rochelle Walensky endorsed the recommendation later that evening.
Pfizer's new booster, authorized for people age 12 and older, is a bivalent injection targeting omicron subvariants BA.4 and BA.5, which are the two currently in circulation. Moderna's shot, authorized for adults only, aged 18 and older, targets the already extinct Wuhan strain and omicron subvariant BA.1. The two bivalent boosters are only available to those who have already received the primary two-dose series and/or a monovalent booster at least two months ago.
---
Renowned cardiologist, Dr. Peter McCullough has been suspended from Twitter  | added October 8
Dr. Peter McCullough, a renowned Texas-based internist and cardiologist who has raised questions about the efficacy and safety of covid-19 vaccines, has been suspended from Twitter.
Rep. Thomas Massie (R-Ky.) took to the social media platform on Oct. 7 to condemn the suspension of McCullough's account. "To say private companies have this right is to ignore their coordination with government censors, and the undisclosed influence they have on elections," Massie wrote alongside a screenshot that shows McCullough's account has been suspended.
"Twitter suspends accounts that violate the Twitter Rules," the screenshot reads. Other Twitter users also took to the platform where they noted they can no longer see McCullough's account, including one board-certified obstetrician-gynecologists who wrote that the "purge has begun," before urging Tesla CEO Elon Musk to "get a handle on this censorship," adding that it is "perverse and unethical."
---
'Monkeypox' parties: Is the latests viral craze smoke and mirrors? | added October 8
If you have been paying attention to the latest "viral" craze sweeping the world since May of 2022, you would have heard about an influx of atypical (i.e. irregular, unusual) cases of monkeypox. The "virus" has seemingly broken out primarily amongst gay men with no history of travel to endemic areas, i.e. places where a disease or condition is regularly found amongst a particular group or within a certain habitat.
In fact, these cases are so atypical the lesions often appear as nothing more than the common pimple and without any of the accompanying symptoms associated with typical monkeypox cases. So what does this mean? Are you experiencing a new outbreak of pimples? If so, you should probably get tested for the monkeypox "virus" as you most definitely are infected. #Pimplepox
"The rash can initially look like pimples or blisters and may be painful or itchy." "In some of the new cases, monkeypox has caused people to develop what looks like a pimple or blister, rather than a widespread rash, CDC Director Rochelle Walensky said in a briefing. In other cases, tiny bumps on the skin are the first or only indication of an infection, she said."
---
The importance of optimism in a time of fear mongering and war | added October 8
Okay, to be honest, the title of this piece came from a comment by somebody on some forum somewhere which stuck in my head because it made me laugh. Now, the important thing here is, why in the hell did that make me laugh? Have we reached that stage now? The stage where impending doom is now bitter entertainment?
Probably. We're all staring down a bleak future with all that is going on in the world and sometimes you have to laugh or you'll cry. And sometimes absurdity takes over. Given the high theatre of our leaders and the ever-evolving script we're living in, and the number of leaders with acting experience, what other thing can we possibly think other than this is entertainment? It can't possibly be real. In one's wildest imagination none of this is real.
I mean, if all this were real, surely somebody would tell us? Somebody important. Nobody has really. They're basically spending their time scaring us about what could be. And it is all negative. Truly. The best we are told about anything positive seems to be about owning nothing, some weird robot contraption by Elon obviously meant to replace us and smart cities. And maybe we'll save the planet somehow.
---
'Monkeypox' allegedly effects more Hispanic and Latino men than any other ethnicity | added October 8
Since the early days of the monkeypox outbreak in the United States, Hispanic and Latino men may have been disproportionately affected. While data from the CDC is limited and fewer than 50% of cases include information about race/ethnicity, it indicates that there may be disparities for Hispanic and Latino Americans affected by monkeypox.
Additionally, 47% of first doses of the JYNNEOS vaccine — a two-dose vaccine approved by the U.S. Food and Drug Administration to prevent smallpox and monkeypox — have been given to white Americans, despite accounting for less than 30% of weekly cases with reported demographics, according to the CDC. Meanwhile, Hispanic Americans have received just 20%.
Data on a city-level shows similar trends. In New York City, Hispanic residents make up a plurality — 34% — of infections, as of Oct. 1, according to data from the city's Department of Health and Mental Hygiene. In Los Angeles, Hispanic residents account for 45% of cases, as of Oct. 4, according to the Los Angeles County Department of Public Health. Around 10% of race/ethnicity data was unknown for each city.
---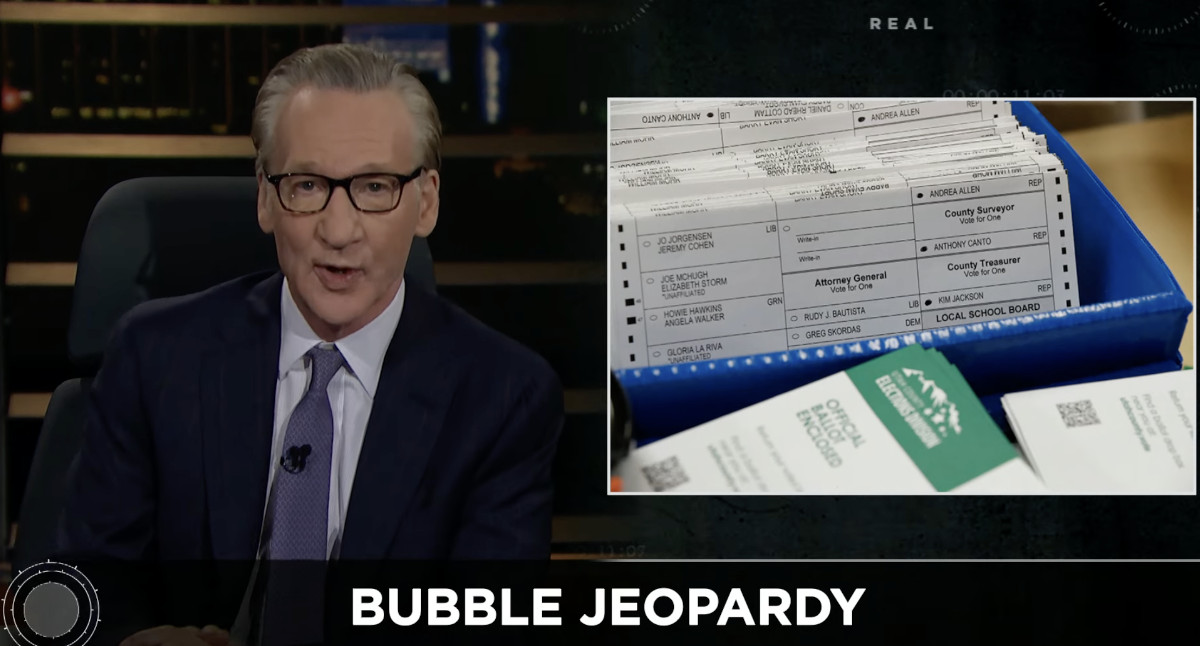 Americans trapped in a bubble | added October 8
Our real division isn't between red and blue; it's between the people on both sides who aren't willing to mingle with Americans outside their political tribe. It's getting so ridiculous to the point where news headlines read, who is more likely to get 'covid', red or blue states? Let's remember, we are one country, one species sharing the planet. We need peace.
---
The fog you cannot see | added October 7
Dear Friend and Reader:
IMAGINE YOU ARE DRIVING A CAR and suddenly the road is shrouded in fog. Any meekly experienced driver knows to slow down.
A more experienced driver knows not to follow the car in front of them, but rather to look for road markers (such as the white stripe on the right side of the road) that indicate that you are actually on the highway and in your lane.
You may notice that your high-beams make it harder to see ahead of you, as the light is reflected back in your face.
And a truly experienced driver knows to look for a safe place to stop and wait until any extremely unsafe conditions change.
Now imagine if there was a fog you could not see — a transparent fog. For example, you think you're looking at a real scene and seeing it accurately, but it's distorted. Objects are concealed. some things that appear to be there are not.
Yet there's no mist sliding around the atmosphere to remind you of that fact. As treacherous as fog can be, at least you know you're in it, and can adjust accordingly.
---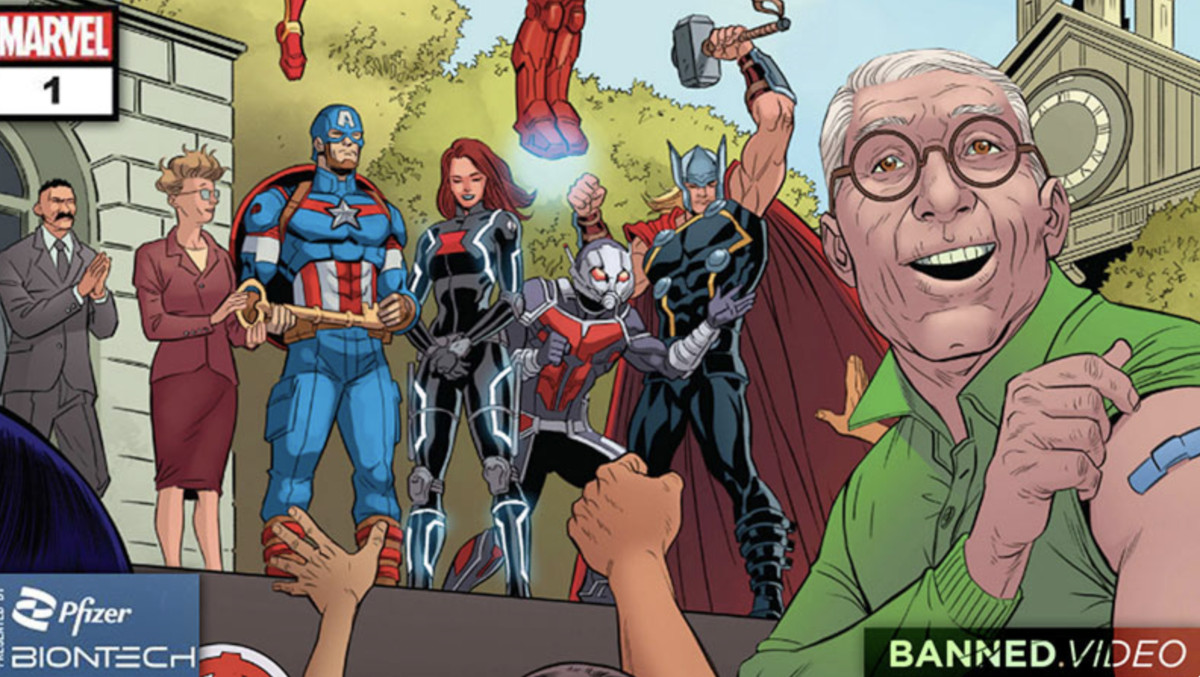 Pfizer, BioNTech pays Marvel's Avenger superheroes to push new 'covid' booster jabs | added October 7
Just like how the Avengers have repeatedly kept the world safe from Ultron, people need to protect themselves by updating their covid-19 vaccination with the latest booster.
That's the message Pfizer and BioNTech are trying to get across in a new custom comic book partnered with Marvel. The companies unveiled the project Tuesday. "We are proud to work with Marvel, which is so firmly entrenched in global culture and entertainment, to help remind people of the actions they can each take to help protect themselves, similarly to how the Avengers protect their community," Pfizer said in a statement shared with Fierce Pharma Marketing.
The new comic, titled "Everyday Heroes," represents Pfizer flexing its marketing muscle. Covid vaccines are slated to switch to the private commercial market after the U.S. government failed to secure additional funding from Congress. As Pfizer CEO Albert Bourla, Ph.D., has said, Pfizer can be "even more competitive" and its commercial skills are "even better suited" in an open market than in a a government-contracting model.
---
CDC switches from daily to weekly nationwide 'covid' reports on cases and deaths | added October 7
After more than two years of publishing data on covid-19 cases and deaths on a daily basis, the Centers for Disease Control and Prevention announced Thursday it would shift to weekly updates to its nationwide tracking of the virus.
"To allow for additional reporting flexibility, reduce the reporting burden on states and jurisdictions, and maximize surveillance resources, CDC is moving to a weekly reporting cadence," the agency wrote in a post to explain the move.
Starting on October 20, state and local health departments will now only need to report new covid-19 cases and deaths to the agency every week on Wednesdays. The CDC's Covid-19 Community Level ratings, which guide recommendations on whether counties should be taking steps like masking to curb a surge in hospitalizations, are already updated only weekly on Thursdays. Covid-19 forecasts updated by the agency will also now come on a day later on Thursdays.
---
New York sounds 'flu' alarm saying it will only intensify due to 'covid' pandemic | added October 7
New York state health officials sounded a new alarm Thursday, warning that flu is already widespread across the Big Apple and saying it likely will only intensify, thanks to the compounding factor of the covid pandemic.
That "widespread" determination comes when more than half of the state's 62 counties report lab-confirmed cases — and New York is well above that benchmark already (71%). Health officials say the lab-confirmed case count has been rising since September and amounted to 596 as of the week ending Oct. 1 — and case rates have been particularly pronounced in the New York City area, Capital District and Central New York.
Upstate counties account for 57% of the nearly 600 confirmed cases to date — and the statewide total is already four times what it was during the relative time period last year, an increase of almost 300%. The numbers are continuing to increase week over week, officials say — and peak flu season, typically December through February, is still ahead.
---
New Orleans Mayor LaToya Cantrell to pay city $30,000 back for upgrading to first-class flights during 'covid' pandemic | added October 7
New Orleans Mayor LaToya Cantrell has changed her stance and agreed to reimburse the city for nearly $30,000 that she spent on first-class flights. Cantrell, a Democrat, had refused to repay the city, saying that her luxury flights on trips to France and Switzerland were for legitimate city business.
She initially claimed that the flight upgrades were necessary to protect herself from covid-19 and that she had some travel safety concerns as a black woman. New Orleans's top legal officer, City Attorney Donesia Turner, issued a memorandum on Sept. 27, clearly stating that Cantrell is an employee of the city and therefore needs to follow the city's travel policies.
"Employees are required to purchase the lowest airfare available," states the city policy (pdf) cited in Turner's memo. "Employees who choose an upgrade from coach, economy or business class flights are solely responsible for the difference." Following Turner's ruling, Gilbert Montaño, the city's chief administrative officer, said he would enforce the travel policy and have Cantrell pay for her flight upgrades.
---
Is the U.S. blood supply tainted after mRNA vaccines have been found to cause blood clots? | added October 7
After the U.S. Food and Drug Administration's (FDA's) Emergency Use Authorization (EUA) of covid-19 vaccines, blood clots were some of the earliest adverse events observed, and abnormal coagulation continues to be one of the most frequent and serious problems reported.
As of mid-September, the Vaccine Adverse Event Reporting System (VAERS) — notorious for capturing only a minuscule proportion of adverse events — had received notification of more than 43,000 blood clotting disorders, including acute-onset problems in young children. Clotting disorders make the blood clot "too easily," generating clots that can travel through the bloodstream and increase the risk of heart attacks and strokes, among other potential complications.
Funeral directors and embalmers in the U.S. and U.K. have gone public with shocking descriptions of highly unusual blood clots in up to 85% of the bodies coming under their care — a "massive increase" compared to pre-covid-19 vaccine times when ordinary-looking clots might be found in 5% to 10% of the deceased. "In all my years of embalming, we would run across clots from time to time," said Richard Hirschman, an experienced funeral director in Alabama, "but since May last year [2021], something about the blood has changed. It's not normal. It's drastic."
---
Athletes dropping dead from strokes, heart attacks and sudden deaths attributed to long-term effects of 'covid' | added Oct. 7
A 35-year-old acquaintance drops dead from a hemorrhagic stroke. A friend in her 40s, and another in his 70s, experience recurrent spells of extreme dizziness, their hearts pounding in their chests when they stand.
A 21-year-old student with no prior medical history is admitted to the ICU with heart failure, while a 48-year-old avid tennis player, previously healthy, suddenly suffers a heart attack. A relative is diagnosed with pericarditis, an inflammation of the protective sac surrounding the heart. I can't confirm the exact etiology of all these cases. But every one of the people I mentioned had a history of covid either days or months beforehand–and all of them experienced only mild cases of infection at the time.
Is it possible, despite everything we know, that we still underestimate covid's reach and danger? It is not normal for me to know so many people with severe conditions. Not normal at all. Lengthy social media threads have begun compiling lists of people much like those mentioned above, and while there are many possible causes for their health misfortunes, the sheer volume of cases speaks to something more worrisome than just a Twitter phenomenon.
---
Indonesia in talks with African countries to export and donate its homemade 'covid' vax | added October 7
JAKARTA (Reuters) – Indonesia is in talks with several African countries, including Nigeria, to export and donate its homemade covid-19 vaccine, its developer said on Friday, after becoming the first country in Southeast Asia to approve a domestically developed covid shot. Indonesian approval for the shot, the detailed trial data of which has yet to be announced and is primarily based on coroanvirus variants preceding omicron, underscores progress in vaccine research and in reducing reliance on foreign technology.
"With Indovac … it's Indonesia's chance to donate," Honesti Basyir, CEO of state-owned Bio Farma, told Reuters, referring to the protein-recombinant covid vaccine that was approved by the drug regulator, BPOM, last month.
Bio Farma said it had also submitted documents to the World Health Organization for an emergency use listing (EUL) approval for IndoVac, which would allow it to be donated through organisations such as the global vaccine sharing scheme COVAX. In the meantime, Indonesia can export the vaccine. "It doesn't close the possibility of us exporting, as long as BPOM's approval can be accepted by local regulators," Honesti said, though adding that the priority was to vaccinate Indonesians first.
---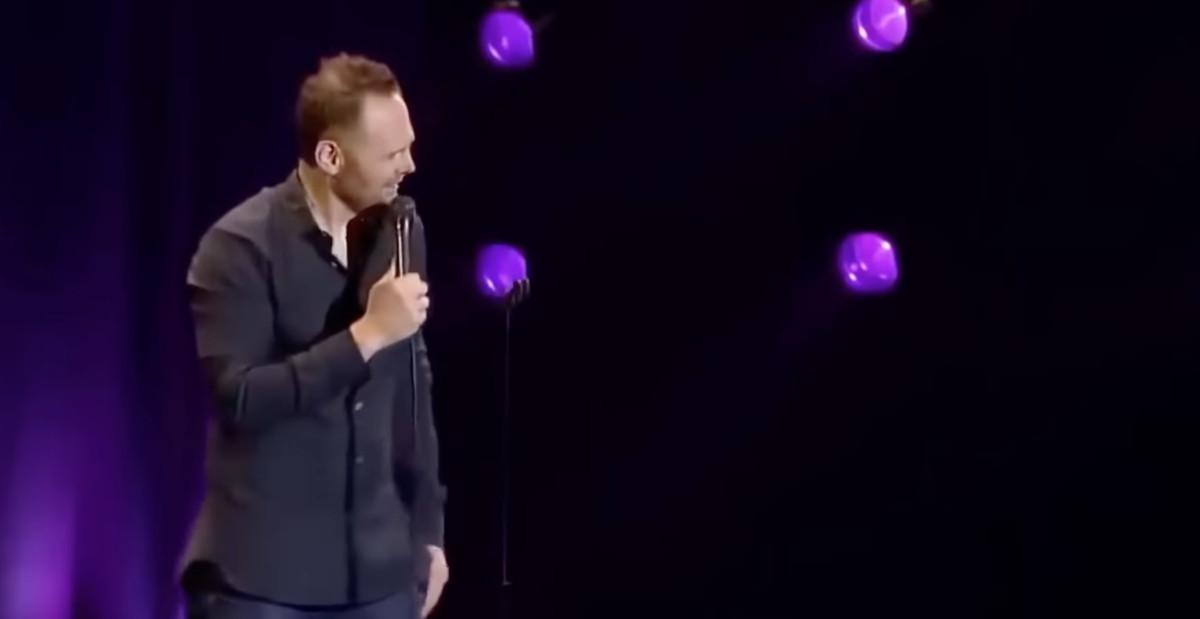 You people are all the same | added October 7
Bill Burr's 3rd stand-up special, filmed live in Washington, D.C.'s Lincoln Theater in 2012. From shiny plastic faces to hikes with burritos, happy weekend.
---
CDC publishes study claiming that more seniors died from 'covid' than any other age group | added October 7
More seniors than any other age group died from covid-19 this past summer amid a disease surge fueled by new subvariants, according to a new analysis published Thursday from the Kaiser Family Foundation.
The foundation analyzed covid-19 data from the Centers for Disease Control and Prevention (CDC) and found that death rates rose much faster for Americans older than 65, despite widespread vaccine coverage within the group. Between April and July 2022, the number of coronavirus-related deaths among seniors grew at a faster rate for older adults, topping 11,000 in July and August. While deaths totals rose for those under 65 as well, the total was about five to six times smaller for younger Americans.
In April of this year, 1,306 Americans under the age of 65 died from covid-19, according to CDC data. The monthly total for this demographic has officially dipped below that number as of September. Two thousand more people older than 65 died as a result of covid-19 in September than in April. However, this number still represented a drop of about 4,500 deaths from the month of August.
---
California doctors sue medical board over recent law that punishes for spreading "misinformation" | added October 6
Attorneys for two doctors have filed a federal lawsuit against the Medical Board of California and state Attorney General Rob Bonta over a freshly signed law that aims to punish physicians for spreading "misinformation" or "disinformation" related to covid-19.
The complaint, filed on behalf of Dr. Jeff Barke and Dr. Mark McDonald in the Central California U.S. District Court on Oct. 4, just days after California Gov. Gavin Newsom signed Assembly Bill 2098 (AB 2098) into law, asks the court to declare the new law unconstitutional and seeks a preliminary injunction to prevent it from being enforced.
The statute defines misinformation as "false information that is contradicted by contemporary scientific consensus contrary to the standard of care," and disinformation as "misinformation that is deliberately disseminated with malicious intent or an intent to mislead." In his signing message, Newsom said he was concerned similar laws could have a "chilling effect" on doctors, but was confident AB 2098 is narrow enough to apply only to "those egregious instances" where physicians are acting with malicious intent "or clearly deviating from the required standards of care."
---
Staten Island firefighter reinstated after judge rules firing for being unvaxed "arbitrary and capricious" | added October 6
A judge reinstated a Staten Island firefighter who lost his job over the covid-19 vaccine mandate, according to a decision that could help other smoke eaters. Timothy Rivicci – who filed suit after he was terminated in March – will be reinstated to his full duties at Engine 158 and granted a religious exemption from the jab, according to a decision handed down on Tuesday by Staten Island Supreme Court Justice Ralph Porzio.
Rivicci will also receive back pay and compensation for lawyers' fees, the judge ruled. "When I heard the judge's decision I was extremely, extremely grateful," said the 31-year-old firefighter who's been with the agency since 2016. "I felt like my life was taken away when all of this started and he gave me back my life."
Porzio found the city's decision firing Rivicci "arbitrary and capricious" because it didn't explain its decision nor did it engage in dialogue to work out a solution with him. The judge said people are still contracting covid despite being vaccinated and the guidelines for quarantine and isolation are the same for people with or without the vaccine.
---
V-safe smartphone application shows more women than men reported 'covid' vax injuries | added October 6
Data collected from the Centers for Disease Control and Prevention's (CDC) V-safe app reveal that women and also recipients of the Moderna and Johnson & Johnson (J&J) covid-19 vaccines were disproportionately affected by adverse events following their vaccination.
The data were publicized Oct. 3 by the Austin-based nonprofit Informed Consent Action Network (ICAN) following its successful lawsuit against the CDC and a court order demanding the CDC release the data. ICAN published the data using a graphical online dashboard and also made the raw data — containing more than 144 million lines of health data — available to the public.
The V-safe smartphone app collected post-vaccination health assessments from approximately 10 million people between Dec. 14, 2020, and July 31, 2022. Del Bigtree, CEO of ICAN, described the data file as "huge, gigantic" and remarked on the CDC's failure to make this information available. "The CDC had billions of dollars to build something like this," he said. "They didn't do it, so we did it for them."
---
Eighty-one percent of adults face long 'covid' symptoms affecting daily activities | added October 6
Most people suffering from long covid are experiencing some trouble performing day-to-day activities, new federal data shows. As of Sept. 26, 81% of adults with ongoing symptoms of covid lasting three months or longer — or four out of five adults — are experiencing limitations in their daily activities compared to before they had the virus.
Additionally, 25% said they were experiencing significant limitations. The data was published Wednesday by the Centers for Disease Control and Prevention's National Center for Health Statistics. The NCHS has been issuing the experimental Household Pulse Survey to ask about the impact of the covid-19 pandemic since April 2020 but included a question last month, in the survey sent to more than 50,000 people, on how long covid has reduced people's ability to carry out day-to-day activities.
Young adults between ages 18 and 29 had the highest share of people currently with long covid who have trouble performing daily tasks, at 86.3%. Meanwhile, those between ages 40 and 49 had the lowest share, at 76.1%. When current long covid patients were broken down by race/ethnicity, Black Americans were the most likely to report problems performing day-to-day activities, at 84.1%. This was also the racial group most likely to report significant limitations, along with white Americans.
---
The Commonwealth Fund publishes analysis that suggests 90,000 'covid' deaths could be prevented with more booster shots | added October 6
Covid-19 vaccinations could save thousands of lives and billions of dollars this winter. A new analysis suggests that if more people in the United States get their booster by the end of the year, about 90,000 covid-19 deaths could be prevented this fall and winter.
But if booster vaccinations continue at their current pace, the nation could see a peak of more than 1,000 covid-19 deaths per day this winter, according to the study, published Wednesday by The Commonwealth Fund. There are now more than 400 daily covid-19 deaths, on average, in the United States.
"When you look at the data of the deaths and severe disease among unvaccinated versus vaccinated and boosted, versus vaccinated and doubly boosted, the data are crystal clear of the difference in severity and death among people who are not vaccinated," Dr. Anthony Fauci, director of the National Institute of Allergy and Infectious Diseases, said Tuesday during a webinar hosted by the University of Southern California's Center for Health Journalism.
---
Fauci warns another 'covid' variant could emerge this winter and "we should not be surprised" | added October 6
NIAID director Anthony Fauci said Tuesday that "we should not be surprised" if a new covid-19 variant emerges this winter. Driving the news: "We should anticipate that we very well may get another variant that would emerge that would elude the immune response that we've gotten from infection and/or from vaccination," Fauci said during an event with the USC Annenberg Center for Health Journalism.
Fauci said we're currently moving "in the right direction," …But, but, but: "We are entering into the winter months, where no matter what the respiratory disease is, there's always a risk of an uptick."
Last winter, the omicron variant led to a surge in covid-19 cases as public health officials urged people to get vaccinated or get booster shots. Since then, there have been multiple omicron sub-lineages, Fauci added. An updated omicron-specific booster, called bivalent, has been recommended for certain age groups in the U.S.
---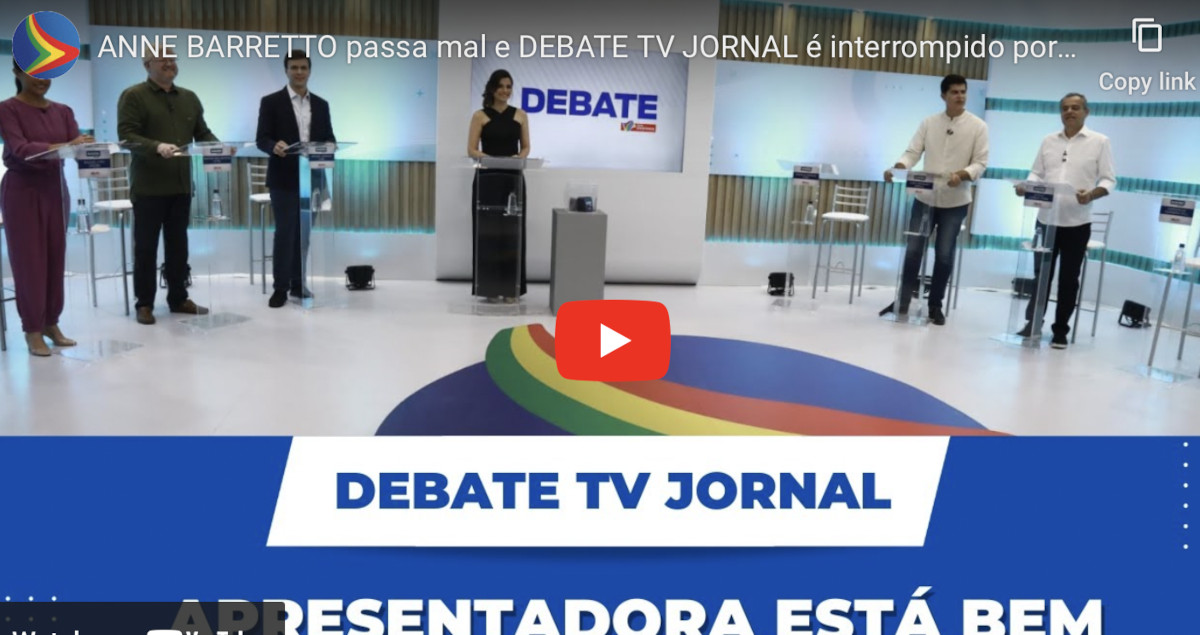 Seven people recently "died suddenly" | added October 6
Brazilian TV presenter, a Turkish bus driver, an Indonesian woman (died while praying), a man exchanging pleasantries with Charles III, UPS and FedEx drivers, and a young (Chinese?) man in a clinic all 'died suddenly'. (And yet the University of California system STILL requires ALL students, faculty and staff to get injected with the toxins killing people right before our eyes, worldwide, day after day.)
---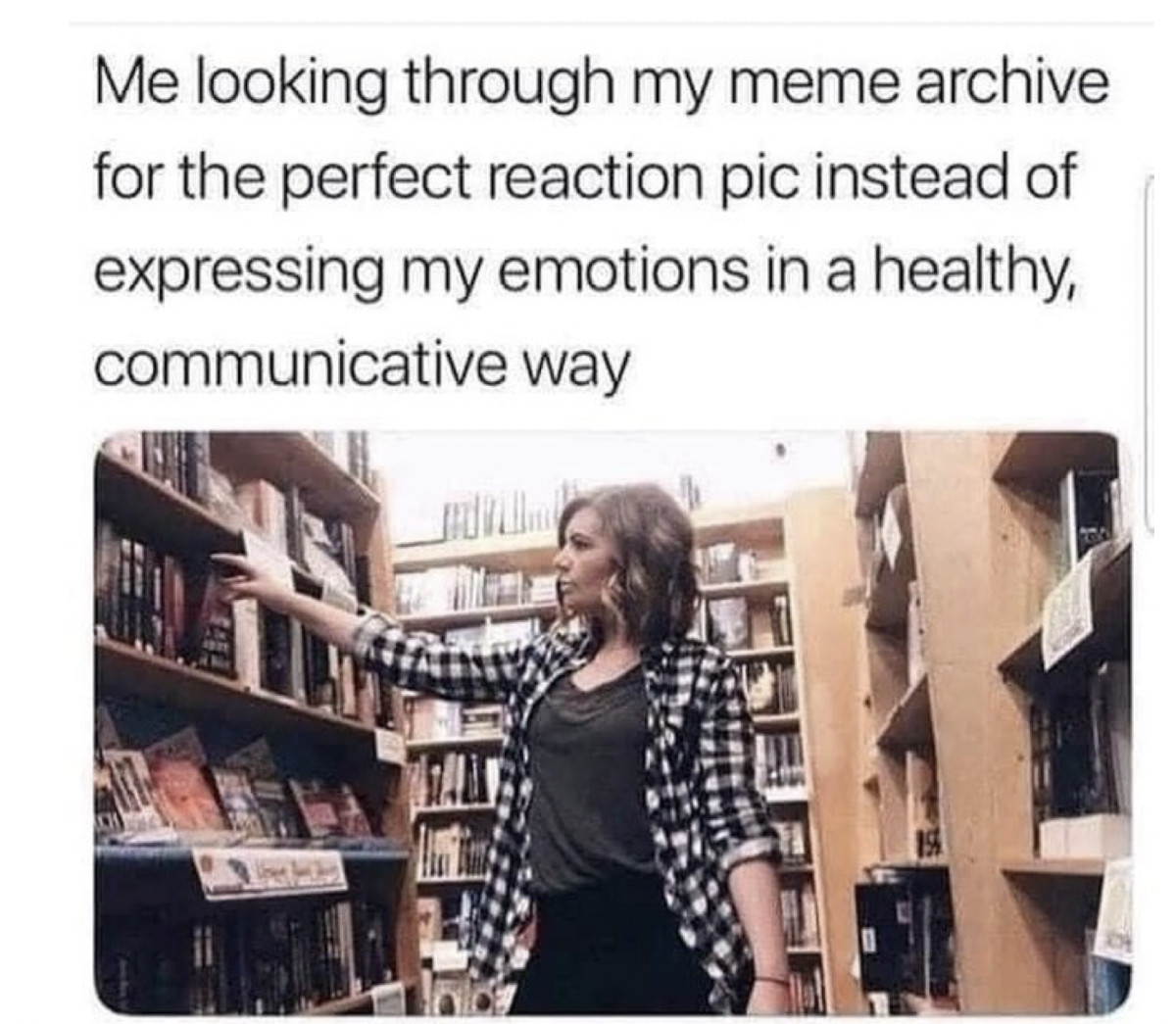 ---
Hong Kong to give away $2 billion dollars worth of flight tickets to boost tourism after 'covid' disaster | added October 6
Hong Kong says it will give away 500,000 airline tickets, worth HK$2bn ($254.8m; £224.3m), as it tries to boost its covid-hit tourism industry. The city rolled back several of its coronavirus rules in recent weeks. However, major airlines are struggling to get their flight schedules back to pre-pandemic levels.
On Wednesday, British airline Virgin Atlantic said it will stop operating in Hong Kong because of issues linked to the Ukraine war. "The airport authority will finalise the arrangement with airline companies. Once the government announces it will remove all covid-19 restrictions for inbound travellers, we'll roll out the advertising campaigns for the free air tickets," Dane Cheng, executive director of the Hong Kong Tourism Board said.
Mr Cheng added that the free tickets, which were bought to support Hong Kong airlines during the pandemic, will be distributed next year to inbound and outbound travellers by the city's airport authority. Meanwhile, Virgin Atlantic said it would close its office in Hong Kong and no longer fly between the city and London Heathrow after 30 years in the Asian aviation hub.
---
Thirty-five year old woman returning from Dubai confirmed as first 'monkeypox' case in Vietnam | added October 6
A 35-year-old woman has become Vietnam's patient zero of monkeypox after returning to HCMC from Dubai, the health ministry said Monday. The woman, unnamed, displayed symptoms like fatigue, chills, muscle aches, headaches and coughing, as well as rashes on several body parts from September 18 while she was traveling in Dubai. She is being treated at the Ho Chi Minh City Hospital for Tropical Diseases and her health is stable.
She returned to HCMC on September 22 and the next day, she went to the Tu Du, an ob-gyn hospital, for a diagnosis, where she was suspected to be harboring an infectious disease. She was then transferred to the HCMC Hospital of Dermatology and Venereology, where she was suspected to be infected with monkeypox. She was isolated here and her testing samples were sent to the HCMC Hospital for Tropical Diseases and the Pasteur Institute for analysis.
Her result came back positive on September 25, so she was transferred to the HCMC Hospital for Tropical Diseases for treatment and for the viral genome to be sequenced. The woman is Vietnam's first confirmed monkeypox case, according to the Ministry of Health. All of her close contacts ever since she returned to Vietnam are being monitored. The health ministry has formed teams to fight monkeypox in several localities, while recommending monitoring measures at border gates, medical facilities and public events.
---
The polio paradox is back | added October 5
Apparently Polio is back. Or at least the vaccine-derived version of the "virus" is as wild-type Polio was supposedly eradicated from the US in 1979. Somehow, an unvaccinated person in New York acquired the vaccine strain of Polio even though that particular vaccine is no longer given in the US:
"In this case, sequencing performed by the Wadsworth Center – NYSDOH's public health laboratory – and confirmed by CDC showed revertant polio Sabin type 2 virus. This is indicative of a transmission chain from an individual who received the oral polio vaccine (OPV), which is no longer authorized or administered in the U.S., where only the inactivated polio vaccine (IPV) has been given since 2000.
This suggests that the virus may have originated in a location outside of the U.S. where OPV is administered, since revertant strains cannot emerge from inactivated vaccines." According to a case study by the CDC, the patient was suspected of having acute flaccid myelitis (otherwise known as non-Polio Polio) yet as part of the AFM protocol, his samples were checked by both the NYSDOH and the CDC for Polio-Polio.
---
Scientists say immune reactions to 'covid' may lead to brain fog and memory problems | added October 5
Immune reactions from covid infections could lead to memory problems and contribute to brain fog, according to research. The preliminary findings by researchers at King's College London reveals a process which could also trigger delirium in patients.
Scientists analysed blood samples taken from 36 patients who were admitted to Guy's and St Thomas' NHS Foundation in London during the first wave of the pandemic between March and June 2020. A protein released by immune cells was found in infected patients to be 15 times higher than normal. The protein, called IL6, was even higher in patients with delirium, a state of confusion which can lead to an increased risk of dementia.
The report said it is "likely that a major contributing mechanism to the development of neurological symptoms in covid-19 patients is a hyper-activated immune system". The research added: "The virus infection is now well-known for its ability to induce an over-reacting immune response.
---
CDC announces an end of country to country travel restrictions due to a lack of testing and reporting | added October 5
WASHINGTON — The Centers for Disease Control and Prevention will no longer maintain a list of covid-19 travel advisories for foreign countries, the agency said on Monday, another sign of the gradual shift toward prepandemic normalcy even as about 1,400 people around the world are dying each day from the virus.
The agency said it would instead issue travel health notices only for "a concerning covid-19 variant" or other situation that would change travel recommendations for a particular country, as it does with other diseases like monkeypox, polio and yellow fever. The announcement came as data reporting about the pandemic has been scaled back around the world. The C.D.C. said it was ending the list of advisories because "fewer countries are testing or reporting covid-19 cases," limiting the agency's ability to assess the risk level for travelers accurately.
In April, the C.D.C. dropped a "do not travel" warning that it had in place for about 90 countries and other destinations because of the Covid risk there, saying it would reserve that label for "special circumstances." The same month, a federal judge struck down the C.D.C.'s mask mandate for travel on planes, trains and buses. In June, the agency ended its requirement for travelers flying to the United States to provide a negative coronavirus test result before boarding.
---
LA City Council votes to end 'covid' related eviction protections on January 31, 2023 | added October 5
The Los Angeles City Council has voted to end long-standing renter eviction protections due to covid-19 hardship on Jan. 31, 2023. Landlords will be able to resume increasing rent on rent-controlled apartments, which account for three-quarters of apartments in Los Angeles, beginning in February 2024.
Tenants also cannot be subjected to a no-fault eviction for unauthorized pets until Jan. 31, 2024. Other renter protection plans were noted as "report backs," with several council members urging the city to enact those protections before the moratorium expires next year. These included creating a Tenants' Bill of Rights and data collection and tracking of all evictions, and amendments offered by Council members Kevin de León and Nithya Raman.
"As a society, we recognized the devastation that evictions can cause for people, and that the city should be there to support tenants through temporary periods of hardship," Raman said. "The new protections that are being implemented in the coming months will help us to build a better LA for all residents." For the past few months, council members have grappled with arguments from both tenants and mom-and-pop landlords.
---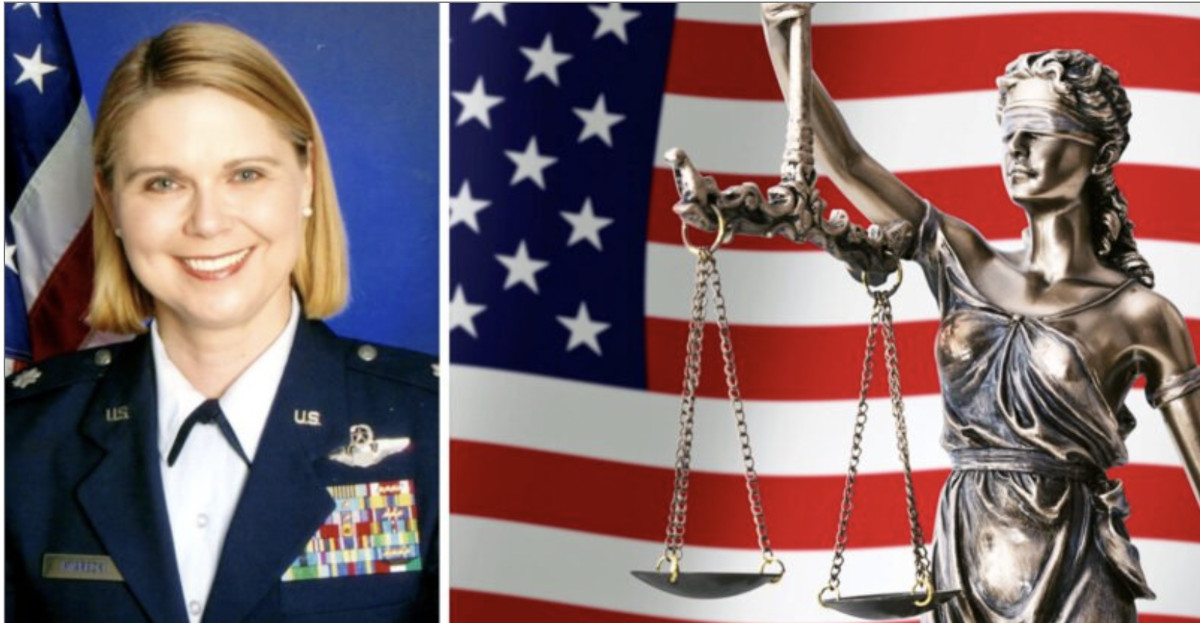 Air Force member fired for refusing illegal 'covid' mandate speaks on why we must stop tyranny | added October 5
The U.S. Air Force Academy (USAFA) in September fired Sandra Miarecki, Ph.D., for "undermining the chain of command" during the academy's implementation of what she and others believe was, and still is, an illegal covid-19 vaccine mandate.
In an exclusive interview with The Defender, Miarecki — the only known civilian member of the Air Force who refused the experimental covid-19 vaccine and testing on the basis that the mandates are illegal — discussed the events leading up to her dismissal and why she believes she became a target of reprisal and retaliation.
Doe v. Rumsfeld (2003) established that the U.S. Department of Defense (DOD) cannot mandate experimental drugs for service members. To date, all covid-19 vaccines are being administered under Emergency Use Authorization (EUA). The U.S. Food and Drug Administration (FDA) granted full approval to the Pfizer Comirnaty and Moderna Spikevax covid-19 vaccines — however, these vaccines are not available in the U.S. and will not be produced while liability-free EUA versions are available, according to the manufacturers.
---
'Monkeypox' infections are being linked to viral myocarditis | added October 5
The article reported that two monkeypox virus-infected immunocompetent patients in the United States were hospitalized for signs of viral myocarditis and subsequently discharged upon symptom improvement.
Background: Viruses that cause monkeypox in Central and West Africa have caused monkeypox virus (MPXV) outbreaks in other parts of the world from time to time. MPXV, a zoonotic DNA orthopoxvirus, is related to the smallpox virus. It is transmitted through large respiratory droplets and close or direct contact with an infected animal.
There is typically a fever at the beginning of the illness, followed by the appearance of multiple papular lesions and inflammatory lesions on the skin, including vesiculopustular rash and ulcers. The infection can cause complications like pneumonitis, encephalitis, keratitis, secondary bacterial infections, acute kidney injury, and myocarditis. Young and immunocompromised individuals are at a higher risk of monkeypox virus infections. Generally, viral infections are associated with myocarditis. However, the pathophysiology of orthopoxvirus-induced myocarditis remains unknown.
---

Bioweapons BS | added October 5
Many people can see that there are problems with the "virus" model and the concept of contagion in general. However, the notion of "bioweapons" instills a sense of fear in the population. Along with the mainstream media, various members of the health freedom community are promoting "engineered pathogens" and "lab leaks."
In this video, we take a look at the scientific evidence at the heart of these so-called "bioweapons" claims. Watch as we dismantle the most scary "virus" of them all – Ebola.
---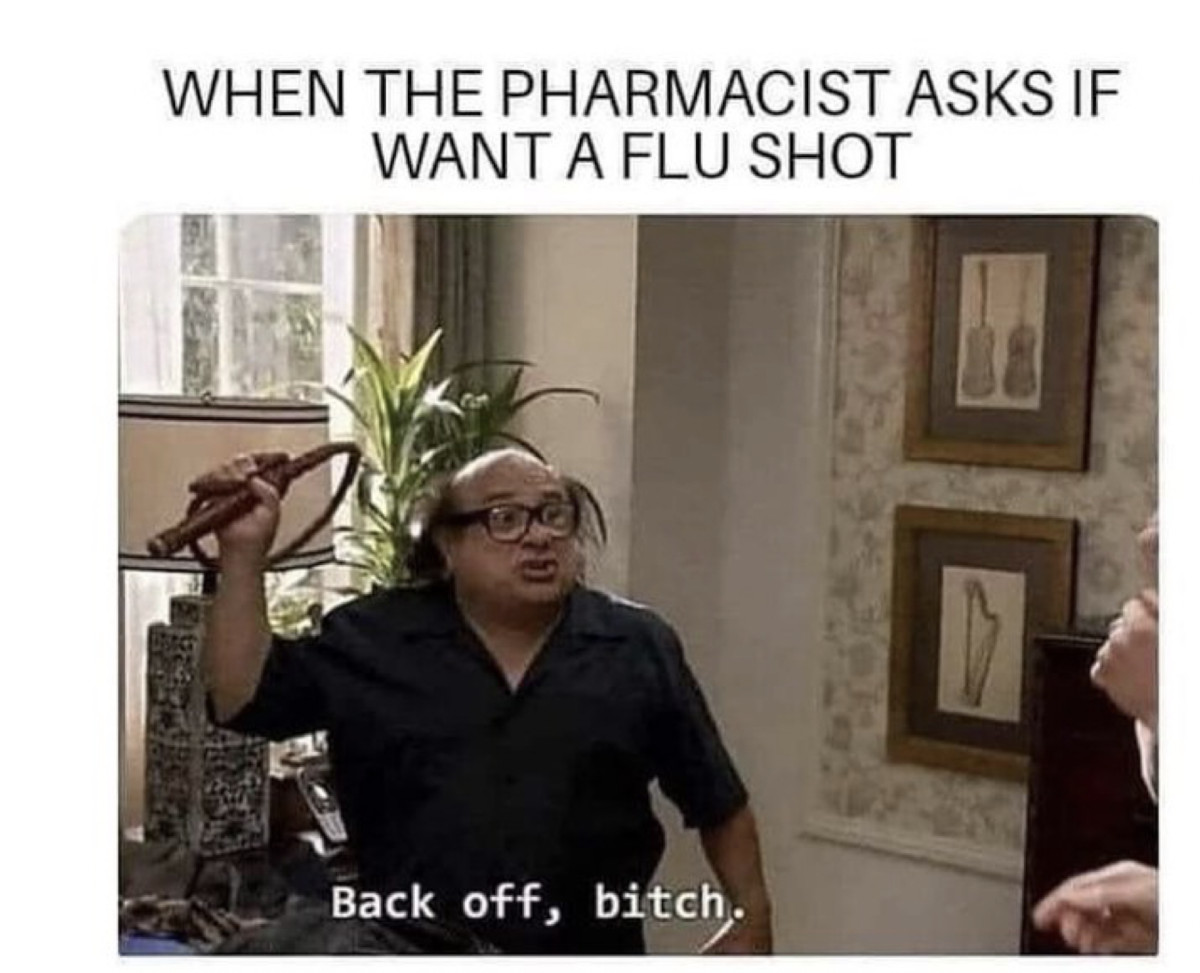 ---
Retired U.S. Coast Guard admiral warns 'covid' vax mandates are weakening recruitment efforts | added October 5
A retired U.S. Coast Guard rear admiral warned that covid-19 vaccine mandates are weakening the military and driving down recruitment efforts. In a letter published Monday, retired Coast Guard Vice Admiral William "Dean" Lee criticized the Biden administration's vaccine mandate. The rule, implemented in 2021 through the Department of Defense (DOD), has allowed for few religious exemptions.
Lee noted that he is vaccinated himself and isn't against covid-19 vaccines, but argued that removing every single service member who refuses the shot violates their constitutional rights and hinders military preparedness. It comes as U.S. Army officials confirmed on Sept. 30 that they failed to meet recruiting goals.
"Reports of recruiting struggles across the services indicate that the vaccine mandates are an impediment to recruiting, exacerbating the current recruiting and retention problems that are already impacting force strength in some DOD components," the three-star vice admiral wrote in an open letter to members of the Coast Guard. "Enforcement of the blanket mandate is also resulting in separations of thousands of personnel and therefore is exacerbating force strength issues, and thus readiness concerns."
---
New York DEA largest "rainbow fentanyl" seizure to date found in LEGO box | added October 5
The DEA sounded the alarm to the largest "rainbow fentanyl" seizure to date in New York City after a woman allegedly attempted to use a LEGO box to deter law enforcement, hiding a stash of 15,000 pills – many made to resemble candy or prescription oxycodone – inside the children's toy container.
The single seizure removed the equivalent of 500,000 lethal doses from circulation in the Empire State, DEA Special Agent in Charge of the New York Division Frank Tarentino said. In the same reporting period, DEA seized the equivalent of over 36 million lethal doses nationally.
This case represents a broader problem of Mexican cartels' "most recent tactics to attract the public while deceiving them about the lethal drugs," according to DEA New York Division. "The Sinaloa Cartel and Jalisco New Generation Cartel are mass-producing fentanyl pills in rainbow colors to not only brand their products, but use colors and dyes to mimic candy and/or legitimate prescription drugs."
---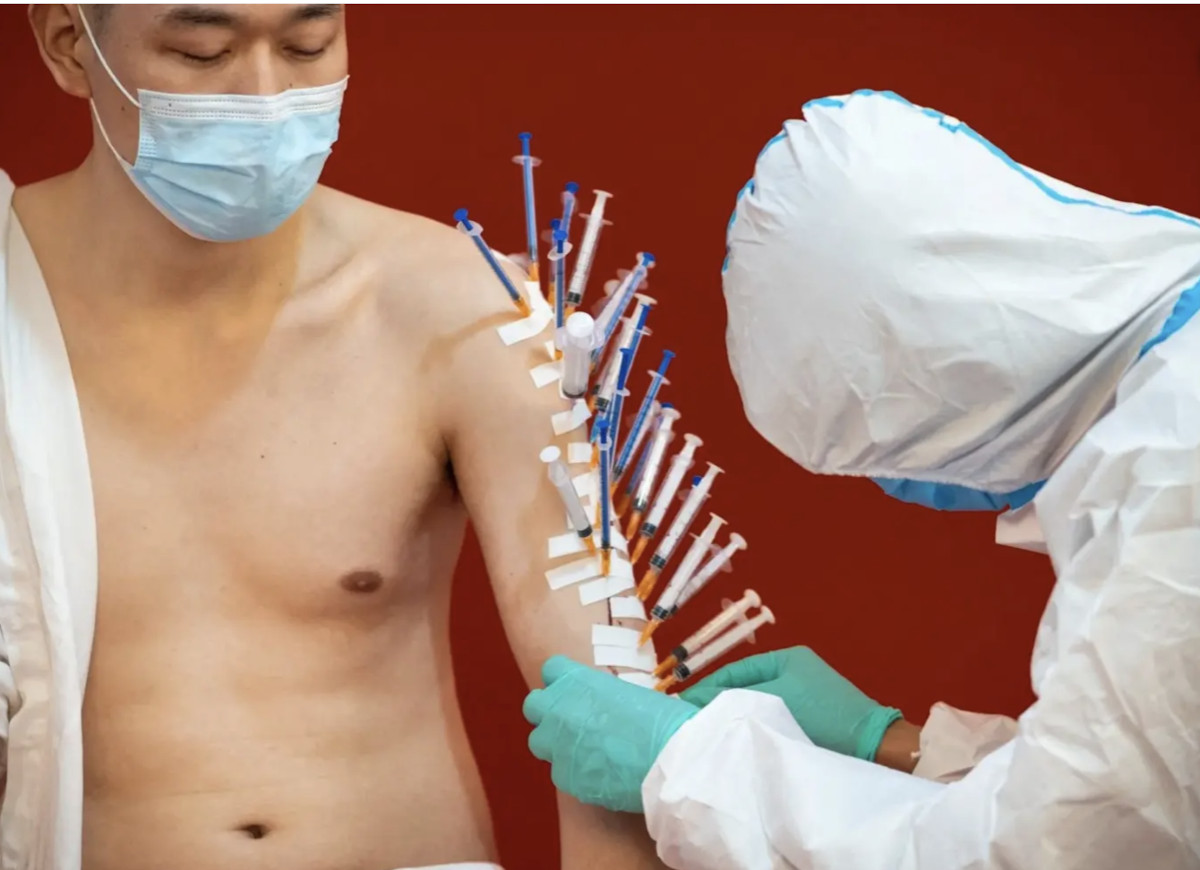 Chinese artist Siyuan Zhuji turns mandatory 'covid' testing into work of art | added October 4
For most of China's 1.4 billion people, regular covid-19 tests have become a way of life. Siyuan Zhuji is trying to turn them into a work of art. Since March, the 33-year-old multi-disciplinary artist from Jiangsu province has been filming his own nucleic acid tests with a small camera in his mouth.
His video clips show teeth and tongue and an approaching cotton bud. In some shots, a PPE-clad health worker can be seen through his teeth, administering the test. "This is how our life is now, this period of time involves doing regular nucleic testing," Zhuji told Reuters in an interview in his studio. "It's a way of life that's unique to our time."
Zhuji said the idea for the videos came to him when he began considering the vulnerability of the mouth, as an entry point for the virus and also for the repeated testing to find it. He has recorded about 40 tests and says he will continue taking video with his thumb-sized camera as long as regular testing is required. He aims eventually to display the videos simultaneously on a big screen in a grid, a snapshot of pandemic life in China. He calls his work "Hesuan Jiance", which translates as "covid test".
---
NIH funds malaria study that uses GMO mosquitoes to "vaccinate" humans | added October 4
The National Institutes of Health (NIH) funded a malaria vaccine trial study that used genetically modified (GM) mosquitoes to "vaccinate" humans. A team of researchers at the University of Washington conducted the study, which was published in the Science Translational Medicine journal.
The study involved 26 participants who received three to five "jabs" — or bites from a small box containing 200 GM mosquitoes — over a 30-day period. Sanaria, a company funded in part by the Bill & Melinda Gates Foundation (BMGF), is closely connected to the research, and the researchers involved in the trial use a gene-editing technology heavily promoted by Bill Gates.
The trial used malaria-causing Plasmodium mosquitoes that were genetically modified to avoid causing sickness in humans to infect participants with a "minor" version of malaria — insufficient to cause severe illness, but enough to make the humans create antibodies. Dr. Sean Murphy, lead author of the study, told NPR, "We use the mosquitoes like they're 1,000 small flying syringes." Despite the publicity generated by this study, however, results appear to have been mixed.
---
Ringo Starr forced to cancel tour dates after testing 'covid' positive | added October 4
Beatles drummer Ringo Starr has canceled several of his scheduled concerts across Canada, citing a positive covid-19 diagnosis. Five concert dates spanning from Tuesday to Sunday will be rescheduled. Two of the shows were planned for Abbotsford and Penticton in British Columbia. The other three were planned in Winnipeg, Manitoba, the Saskatchewan city of Saskatoon, and Lethbridge in Alberta.
Starr was also forced to cancel weekend shows in the Midwest. The band was originally scheduled to play in New Buffalo, Michigan and at Mystic Lake Casino in Prior Lake, Minnesota. "Ringo hopes to resume as soon as possible and is recovering at home," a statement from the All-Starr Band read. "As always, he and the All Starrs send peace and love to their fans and hope to see them back out on the road soon."
In June, the famous drummer sat down with Fox News Digital to discuss his legacy of spreading 'peace and love' in the '60s. "It was part of how we felt," Starr recalled. "And I keep doing it now. I do it, I can only have myself do it. I can't force anybody to be peaceful and loving." Ringo Starr and Paul McCartney are the only two living members of the Beatles. Starr is 82 years old, while McCartney is 80.
---
Supreme Court declines to hear lawsuit over Biden administration's 'covid' vax mandate for health care facilities | added October 4
WASHINGTON – The Supreme Court on Monday declined to hear a challenge from 10 mostly conservative states that sued the Biden administration over its covid-19 vaccine mandate for health care facilities that receive federal funding.
Back in January the Supreme Court halted enforcement of a Biden administration vaccine-or-testing mandate for large employers. But the court permitted a vaccine mandate imposed by the Department of Health and Human Services on people employed at health care facilities that receive federal funding through Medicare and Medicaid. That measure affects about 10 million workers.
"One such function – perhaps the most basic, given the department's core mission – is to ensure that the healthcare providers who care for Medicare and Medicaid patients protect their patients' health and safety," the court wrote in an unsigned opinion that drew a dissent from four conservative justices. Ten conservative states, led by Missouri, came back to the high court in May seeking a ruling on the merits. The states argued that the mandate was arbitrary and capricious and violated the Administrative Procedure Act, which sets out the process federal agencies must follow to approve new regulations.
---
Norwegian Cruise Line announces an end to all mandatory 'covid' testing, masking and inoculation | added October 4
Norwegian Cruise Line announced Monday that it will suspend all covid-19 testing, masking and vaccination requirements. The change goes into effect Tuesday, the company said. Norwegian is the first of the major cruise lines to end its testing requirements for unvaccinated passengers. But passengers are still subject to the local travel requirements set by each country.
"Many travelers have been patiently waiting to take their long-awaited vacation at sea and we cannot wait to celebrate their return," said Harry Sommer, Norwegian's president and chief executive officer, in a statement. Norwegian's ships reported an occupancy rate of 65% for its second quarter, up from 48% in the prior quarter.
The Centers for Disease Control and Prevention ended its voluntary covid-19 program for cruise ships in July. Since then, both Carnival and Royal Caribbean simplified their requirements, but still require proof of a negative test from unvaccinated passengers. Shares of Norwegian Cruise Line Holdings closed up less than 1% Monday.
---
EcoHealth Alliance receives new grant to study bat viruses | added October 4
The same firm that was alleged to have conducted controversial research at a laboratory in Wuhan, China—the city where covid-19 emerged in 2019—has received a new grant to study bat viruses.
EcoHealth Alliance, which was involved in researching bat coronaviruses at the Wuhan Institute of Virology, started a multiyear study of "viral sequences and isolates for use in vaccine development," according to a grant published online by the National Institute of Allergy and Infectious Diseases (NIAID), the agency headed by Dr. Anthony Fauci. The study will involve bats and coronaviruses and is set to run until Aug. 31, 2027.
However, its research won't take place in China but instead will focus on Laos, Vietnam, and Burma (also known as Myanmar). "Our hotspots risk mapping suggests countries directly to the south of China; Myanmar, Laos, and Vietnam in particular; contain regions with human-wildlife interfaces 8 and likely regular spillover of novel [coronaviruses] from bats and other wildlife," it said. The grant was awarded by the National Institutes of Health (NIH) on Sept. 21, with the total project funding for the year 2022 being $653,392.
---
This week in 'the new normal'; Jacinda Ardern calls for global censorship, Guardian gaslights climate change | added Oct. 4
1. GUARDIAN GASLIGHTS ON CLIMATE CHANGE
Perhaps no terms has become more annoyingly over-used in recent years than "gaslighting", but there's no other word to describe George Monbiot's recent article in the Guardian:
Earth is under threat, yet you would scarcely know it
…It declares in the headline, repeating one of the fundamental tenets of the Church of Climate Change – That no one talks about it.
Yes, no matter how many major corporations, government, newspapers, journalists, academics, movie stars, musicians, artists, royals, NGOs and TV channels saturate the public sphere with climate change propaganda, still they try and convince people they are in the minority and not taken seriously.
---
Canada to allow unvaxed Major League Baseball players in Toronto for playoffs | added October 4
The Canadian government announced Monday it will no longer require people to wear masks on planes to guard against covid-19. Transport Canada said the existing rules for masks will come off Oct. 1. "We are able to do this because tens of millions of Canadians rolled up their sleeves and got vaccinated," Transport Minister Omar Alghabra said.
Health Minister Jean-Yves Duclos said the negative attitudes of some passengers have made it hard for airlines and crews to enforce the mask mandate in recent months, and cited that as a factor in the decision. Government officials also confirmed Canada is dropping the vaccine requirement for people entering the country at the end of the month. The Associated Press reported last week that was likely.
Canada, like the United States, requires foreign nationals to be vaccinated when entering the country. No change in the mandate is expected in the U.S. in the near term. Removal of the vaccine mandate for non-citizens entering Canada means unvaccinated professional athletes like Major League Baseball players would be allowed to play in Toronto in the playoffs should the Blue Jays make the post-season.
---

When mask mandates finally end | added October 4
It's about time. Two years for two weeks to "flatten the curve" flew by… Not for the people who were mandated to take experimental drugs.
---
Britain launches public inquiry into handling of 'covid' pandemic to expose wrongdoing | added October 4
LONDON (Reuters) – A public inquiry into Britain's response to and handling of the covid-19 pandemic got underway on Tuesday, with a promise it would get to the truth, and expose any wrongdoing or culpable conduct. Britain has recorded almost 20 million covid infections and more than 166,000 deaths – the seventh highest fatality total globally – and former Prime Minister Boris Johnson and his ministers have faced criticism for their handling of the crisis.
Last year, Johnson ordered the inquiry to look into the preparedness of the country as well as the public health and economic response. The investigation is being led by former judge Heather Hallett, who held a minute's silence at the beginning of the hearing in memory of those who died. "The inquiry will analyse our state of readiness for the pandemic and the response to it … and to determine whether that level of loss about which we've just been reflecting was inevitable, or whether things could have been done better," she said.
She said she was determined the inquiry would not "drag on for decades" and her aim was to produce timely reports and recommendations "before another disaster strikes". Hugo Keith, the lead counsel who provides legal advice to its chair, said the inquiry would be an unprecedented and vast undertaking. It will be divided into a number of modules, beginning with the how prepared Britain was.
---
California bill allows state to take disciplinary action against physicians who spread 'covid misinformation' | added Oct. 3
California Governor Gavin Newsom signed legislation on Friday that gives the state some ammunition against physicians who spread lies about covid in the context of direct patient care, although it won't apply to those who spread such misinformation on social media.
It is said to be the first such law in the nation. Such misinformation — when it is "contradicted by contemporary scientific consensus contrary to the standard of care," and delivered with "malicious intent or an intent to mislead" — now can be defined as "unprofessional conduct." Violators would be subject to disciplinary actions from the Medical Board of California or the Osteopathic Medical Board of California, which combined license some 155,000 doctors.
In a statement issued on the last day for signing or vetoing this legislative session's bills, Newsom explained his belief that the new statute's language "is narrowly tailored to apply only to those egregious instances in which a licensee is acting with malicious intent or clearly deviating from the required standard of care while interacting directly with a patient under their care."
---
The 'pandemic' is over | added October 3
Unless you've been living in a bomb shelter for the majority of your life, ala Brendan Fraser in "Blast from the Past," you're probably well aware that we've been in a bit of a situation in recently often referred to as a pandemic. This pandemic has controlled the better part of our lives over the last nearly three years by way of lockdowns, quarantines, social-distancing, masking, hand-sanitizing, and vaccinations.
However, what exactly are the defining aspects of a pandemic which necessitated such a declaration in the first place? According to the WHO in 2003, this was the definition of a pandemic: "An influenza pandemic occurs when a new influenza virus appears against which the human population has no immunity, resulting in several, simultaneous epidemics worldwide with enormous numbers of deaths and illness.
With the increase in global transport and communications, as well as urbanization and overcrowded conditions, epidemics due the new influenza virus are likely to quickly take hold around the world." Yet, just in time for the swine flu in 2009, the definition of what a pandemic is suddenly changed: "A disease epidemic occurs when there are more cases of that disease than normal. A pandemic is a worldwide epidemic of a disease.
---
Pfizer CEO canceled testimony before European Parliament's 'covid' committee questioning multibillion-euro secretive vax deal | added October 3
Pfizer Chief Executive Albert Bourla has pulled out of an appointment to testify before the European Parliament's special committee on covid-19, at which he was expected to face tough questions on how secretive vaccine deals were struck.
The decision follows an audit report into the EU's vaccine procurement strategy published earlier in the month that raised new questions about contact between Bourla and European Commission President Ursula von der Leyen that preceded a multibillion-euro vaccine contract. The head of the U.S. pharmaceutical giant, the largest supplier of covid-19 vaccines to the EU, was scheduled to appear before the panel on October 10.
The committee is meeting with key officials involved in the EU's vaccine procurement process to draw lessons on how to respond to future pandemics. Other pharmaceutical executives have addressed the committee, including the CEO of Moderna and senior officials from AstraZeneca and Sanofi. The committee's chair, Belgian MEP Kathleen Van Brempt, told POLITICO she "deeply regrets" the decision taken by Pfizer.
---
Bill & Melinda Gates Foundation to invest $200 million dollars in digital ID projects | added October 3
The Bill & Melinda Gates Foundation (BMGF) this month said it will invest $200 million in digital ID projects, encompassing "digital public infrastructure, including civil registry databases and digital ID" to help meet the 2030 target date for reaching the United Nation's (UN) Sustainable Development Goals (SDGs).
The $200 million in new funding — part of an overall $1.27 billion commitment by the BMGF in support of "global health and development projects," is closely tied to Goal 16.9 of the SDGs, for which "digital identity programs are supposedly needed," Reclaim the Net reported. The funding adds to several existing BMFG-supported global digital ID initiatives, even as such initiatives come under fire for violating people's right to privacy.
Michael Rectenwald, author of "Google Archipelago: The Digital Gulag and the Simulation of Freedom," said that far from promoting an improved digital infrastructure or "global health and development," digital identity will have more onerous applications. Rectenwald told The Defender: "Of all the other means of identifying and tracking subjects, digital identity poses perhaps the gravest technological threat to individual liberty yet conceived."
---
Germany enforces mandatory masking for long-distance travelers over 14 years-old to curb 'covid' surge during winter months | added October 3
Residents in Germany will from Saturday have to adjust to a new set of rules aimed at curbing the spread of the coronavirus that causes covid-19. The rules are being introduced as the country is seeing a steady rise in infections amid colder weather, with officials recording 96,367 new cases in the past 24 hours, around double the number recorded a week ago.
Health Minister Karl Lauterbach called the new rules strict compared with other European countries but said Germany was being "not smarter but more cautious" in its approach. What are the new rules? From Saturday, passengers over the age of 14 on long-distance trains will be obliged to wear FFP2 masks — similar to the US-standard N95 respirator —rather than the less-protective surgical masks that have hitherto been compulsory.
Health ministers in all 16 German states have agreed that passengers on local buses and trains will be required to wear at least surgical masks, although that is not mandatory under the new federal rules. Air travelers will, on the other hand, be able to dispense with masks, which is in line with the practice of other EU countries and airlines.
---
Singapore: One hundred and thirty people were given incorrect dilutions of 'covid' shots, according to Ministry of Health | added October 3
SINGAPORE: There have been 130 cases of people in Singapore receiving incorrect doses of covid-19 vaccines, according to figures released by the Ministry of Health on Monday (Oct 3). Speaking in Parliament, Senior Minister of State for Health Janil Puthucheary said that as of Sep 26, 11 people have been affected by overdosing while 119 people were affected by underdosing of the vaccinations.
This is out of approximately 16 million doses of covid-19 vaccines administered since the start of the pandemic. Of the 130, seven were children aged between five and 11, who did not have any adverse reactions. The rest, adults, either had no adverse reactions or recovered uneventfully, said Dr Puthucheary.
His response came after an incident last month where two adults were each given a full vial of undiluted Pfizer-BioNTech covid-19 vaccine at a clinic in Hougang. One was hospitalised after experiencing headache and increased heart rate and has since been discharged. The other patient did not report any adverse reaction. The clinic, which comes under ProHealth Medical Group, and the doctor who administered the vaccine have been suspended from the National Vaccination Programme until further notice.
---
Owner-Operator Independent Drivers Association urges U.S. government to lift unnecessary cross-border travel 'covid' restrictions | added October 3
The Owner-Operator Independent Drivers Association (OOIDA) has urged the U.S. government to lift covid-19 restrictions on cross-border travel after Canada announced it would end its vaccine mandate beginning Saturday.
OOIDA President Todd Spencer called for the U.S. to end its border vaccine mandate for non-American truck drivers traveling back and forth from Canada and Mexico in a letter sent Monday to President Joe Biden. Spencer said the border vaccine mandate has created more paperwork for owner-operators and "forced them out of business or to change their operations."
"Truckers already face difficult working conditions and must comply with an enormous regulatory burden," Spencer said. "The United States' cross-border vaccine mandate adds another unnecessary obstacle for them. Even for drivers who may be in compliance, the continuance of the mandate is just another piece of government red tape for which they have to manage additional paperwork and possible delays."
---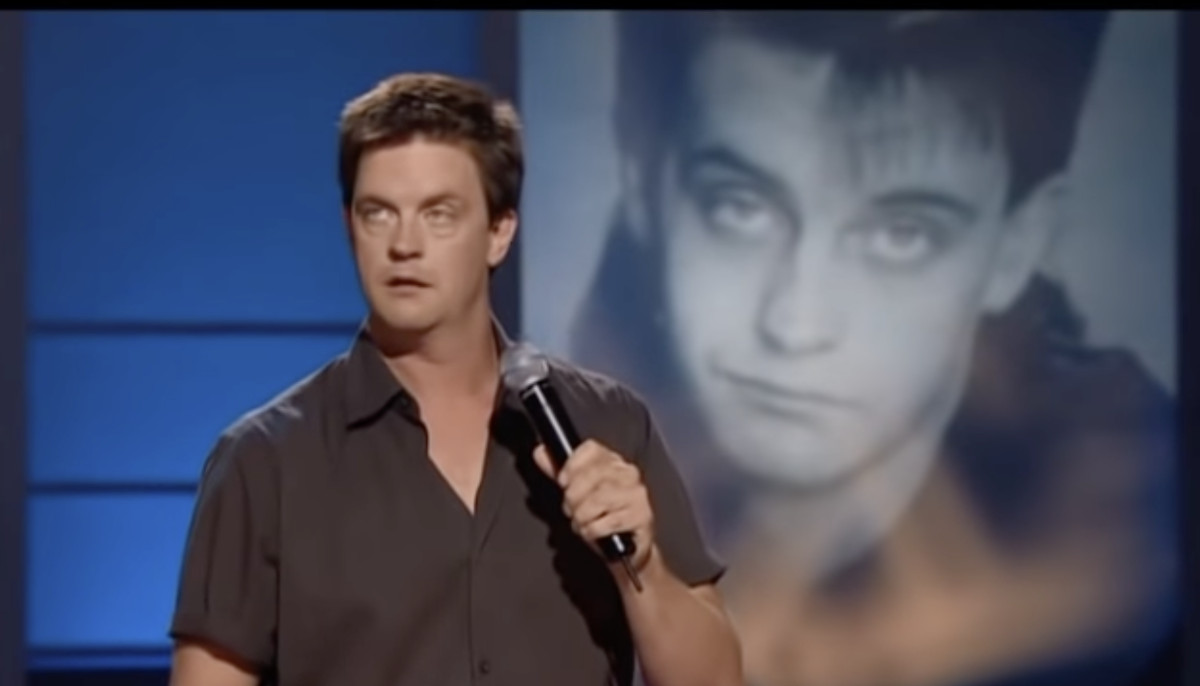 Jim B.'s drug face | added October 3
Jim Breur is high on life. Can't ya tell?
---
Canadian actress speaks on facial paralysis after 'covid' shot, Brazilian guitarist suffers cardiac arrest onstage and Swiss pol Lukas Reimann collapses in parliament | added October 3
CANADA: Although frank about the "vaccine" having caused her facial paralysis (unlike Justin Bieber), Gibson does not mean to discourage "vaccination"—and even claims that she "would do it again, because it's what we have to do to see people."
UPDATE: A commenter has suggested, plausibly, that Gibson may have said all that to prevent her video from getting taken down, so that people will see her face, know that she got jabbed two weeks before, and on that basis be "discouraged" from any further shots, no matter what she said about it.
Canadian Actress Speaks Out of Line and Reveals Post-Covid Jab Injuries to the World", Here's my weird smile." September 29, 2022— "This is not a video I want to make," said Jennifer Gibson in a shocking and unexpected viral social media moment. "I have been diagnosed with Bell's Palsy, which is paralysis on one side of the face. For me, it's this side here — the left — obviously."
---
CDC says 'monkeypox' unlikely to be eliminated in near future, praises vax for slowing outbreak | added October 3
The monkeypox virus is unlikely to be eliminated from the U.S. in the near future, according to a report published by the Centers for Disease Control and Prevention this week.
The CDC, in a technical brief, said the outbreak is slowing as the availability of vaccines has increased, people have become more aware of how to avoid infection, and immunity has likely increased among gay and bisexual men, the group most impacted by the virus. But low-level transmission of the virus could continue indefinitely among men who have sex with other men, according to the report. The CDC said it does not have a projection of how many total people might get infected by the virus.
The Biden administration declared a public health emergency in August in an effort to ramp up vaccines, testing, treatment and community outreach in an effort to eradicate the virus from the U.S. The U.S. is trying to contain the largest monkeypox outbreak in the world, with nearly 26,000 cases reported across all 50 states, Washington D.C., and Puerto Rico, according to CDC data. At least two people have died from the disease in the U.S., according to the data.
---
Is Reiner Fullmich really a fraud lawyer" | added October 2
Dear Friend and Listener:
As you may know, the Corona Investigative Committee has recently disbanded in the wake of a financial scandal. While people are worrying about the claimed €1.35 million said to have gone missing, I have a more relevant question: is Reiner Füllmich really a fraud lawyer?
He is charming. He's personable. He is admitted to the bar in California and, so far as we know, in Germany. But does he have a clue? Does he have his facts straight? I will not be considering his claims of victory over Volkswagen and Deutsche Bank, but rather his thought process as an attorney — the one thing that nobody seems to be discussing.
Check out this special segment of Planet Waves FM. I've given this part of the program its own player — third one down.
Thank you for tuning in.
Faithfully,
— efc
---
Biden praises heroic work of U.S. Coast Guard member facing discharge for being unvaxed against 'covid' | added October 2
President Joe Biden on Friday publicly hailed the heroic work of a U.S. Coast Guard member who saved lives through Hurricane Ian, though the service member isn't satisfied with the congratulations because he's facing discharge over Biden's covid-19 vaccine mandate.
The White House issued the call in a press release on Sept. 30, when the president personally thanked Zach Loesch—a Coast Guard Aviation Survival Technician (AST) Second Class—for saving Floridians impacted by the major storm system. "I told him how proud of him I was and thanked him for all the work he and his Coasties are doing to save lives," Biden said of the call with Loesch.
"I'm grateful for the brave women and men—federal, state, and local folks working so hard. They're all working as one team," the president added. "I hear that from the governor as well as from the federal folks." Unfortunately, the experienced Coast Guard member who risked his own life to save Floridians is facing discharge from the maritime search and rescue agency because he won't comply with Biden's covid-19 vaccine mandate, Loesch told Breitbart News on Oct. 1 after his conversation with the president.
---
Moderna denies China's request to hand over core intellectual property behind mRNA technology | added October 2
Moderna Inc (MRNA.O) has refused to hand over to China the core intellectual property behind the development of its covid-19 vaccine, leading to a collapse in negotiations on its sale there, the Financial Times reported on Saturday, citing people familiar with the matter.
The Cambridge, Massachusetts-based pharmaceutical company turned down China's request to hand over the recipe for its mRNA vaccine because of commercial and safety concerns, the newspaper said, citing people involved in negotiations that took place between 2020 and 2021, adding that the vaccine maker is still "eager" to sell the product to China.
Moderna did not immediately respond to Reuters' request for comment. China has not approved any foreign covid-19 vaccines and relies on several domestically developed shots. In September, Moderna Chief Medical Officer Paul Burton had said the company was keen to collaborate with China on supplying its mRNA-based covid-19 vaccines to the country.
---
New York Gov. Hochul advises more flu shots and testing to keep safe during cold season | added October 2
Governor Kathy Hochul today updated New Yorkers on the state's progress combating covid-19. "As the weather gets colder and brings us back indoors, I urge New Yorkers to use the tools that are available to keep themselves, their loved ones, and their communities safe and healthy," Governor Hochul said. "Take advantage of the vaccine by staying up to date on doses.
Test before gatherings or travel and if you test positive, talk to your doctor about potential treatment options." Governor Hochul continues to urge New Yorkers to get their bivalent covid-19 vaccine boosters from Pfizer-BioNTech for anyone age 12 or older and from Moderna for those 18 or older.
To schedule an appointment for a booster, New Yorkers should contact their local pharmacy, county health department, or healthcare provider; visit vaccines.gov; text their ZIP code to 438829, or call 1-800-232-0233 to find nearby locations. In addition, Governor Hochul is encouraging New Yorkers to get their annual flu vaccine as flu season approaches. The flu vaccine is recommended for almost everyone 6 months and older.
---
Parents against mandatory 'covid' shots go from being welcomed to ostracized in Marin County | added October 2
SAN RAFAEL, Calif. — For more than a decade, few places in the nation were associated with anti-vaccine movements as much as Marin County, the bluff-lined peninsula of coastal redwoods and stunning views just north of San Francisco.
This corner of the Bay Area had become a prime example of a highly educated, affluent community with low childhood vaccination rates, driven by a contingent of liberal parents skeptical of traditional medicine. Marin was something of a paradox to mainstream Democrats, and often a punching bag. In 2015, during a measles outbreak in California, the comedian Jon Stewart blamed Marin parents for being guilty of a "mindful stupidity."
But Marin is the anti-vaccine capital no more. In the pandemic age, getting a covid-19 shot has become the defining "vax" or "anti-vax" litmus test, and on that account, Marin County has embraced vaccines at rates that surpass the vast majority of communities in the nation. It comes after public health efforts to change parents' opinions, as well as a strict state mandate that students get vaccinated for childhood diseases.
---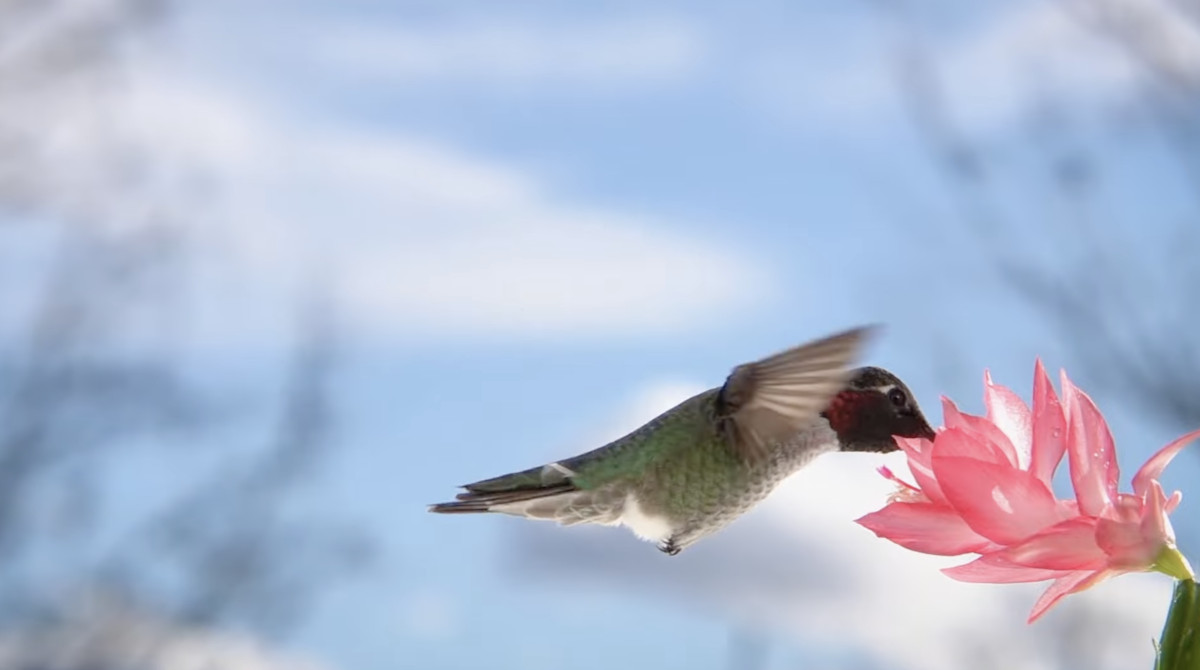 Chevron ad | added October 2
Nothing is more precious than life, so they say. Let's keep in real. Happy Sunday.
---
"Safe and effective" | added October 2
You have probably seen this documentary but if not, it's worth seeing. It's about propaganda and lying, and the pain and suffering of the victims. I have said it before, but it's worth repeating. I don't care if the pushers of poison are conspiratorial or sincere. I believe that a lot of them are sincere.
After all, after centuries of forced—and then internalized—separation from nature, many people are broken. The society—under the initial and ongoing trigger by the influential opinion-shaping financial interests—does condition us from childhood to betray ourselves, to sleepwalk, and to feel "smart" for acting against our long-term interests. Also, confusion is contagious, especially when confusion feels more familiar and pleasing than being spiritually naked.
However, there is a difference between feeling compassionate toward the sincerely misguided—and agreeing to being their pushover victims!
They, in their own way, need healing, and love, and kindness—but they certainly have not earned the right to hurt us, and they don't get our compliance.
By the way, the first step to healing is honoring the truth and the suffering victims… and resolving to no longer lying.
---
N.Y. hospital pulls ad that normalizes myocarditis in children | added October 2
A New York hospital pulled a 30-second ad about myocarditis in children after Children's Health Defense (CHD) and numerous doctors accused the hospital of normalizing and trivializing the condition.
New York-Presbyterian Hospital in early September published the 30-second ad, which promoted the medical center's pediatric services for treating the condition. The hospital pulled the ad amid public outcry following three CHD.TV episodes featuring discussions about how the ad appeared to normalize and trivialize myocarditis in children. CHD.TV is produced by Children's Health Defense.
The ad, "Pediatric Patient Story," featured a young girl named Suri and transitioned between live-action footage and animation. "I've been into fashion since I can remember," Suri said in the ad. "But one day, I had a stomachache so bad I didn't want to do anything." Suri continued: "The team at NewYork-Presbyterian said it was actually my heart. It was severely swollen — something called 'myocarditis.' "But doctors gave me medicines and used machines to control my heartbeat. They saved me. So now I can become the next great fashion designer."
---
CDC warns of severe 'monkeypox' illness after Ohio lists death due to the 'virus' | added October 2
The US Centers for Disease Control and Prevention issued a new warning to health care providers Thursday about severe illnesses in people with monkeypox. The alert comes as Ohio reported that an individual with monkeypox has died – the third known death of a patient with monkeypox in the United States.
Ohio listed the death in an update to its online monkeypox outbreak dashboard Thursday. The Ohio Department of Health on Friday said an adult male with monkeypox had died, and the individual had "other health conditions." The CDC told CNN it is aware of the death. The first US death due to monkeypox was confirmed this month in Los Angeles County. The county public health department and the CDC said the person had a severely weakened immune system and had been hospitalized. No further information will be made public, the department said.
A person in Harris County, Texas, who had monkeypox died in August, but the virus' role in that death has not been confirmed. Deaths from monkeypox are extremely rare, and babies, pregnant women and people with weakened immune systems are at greater risk. Among more than 67,000 cases reported globally in the current outbreak, there have been 27 deaths, according to the World Health Organization.
---
Canadian researchers raise health concerns on new mutated 'omicron' strains and future 'covid' outbreaks | added October 2
Omicron has completely taken over the pandemic, driving massive waves of covid-19 in Canada and around the world in the past year. Now, scientists are trying to answer a crucial question — what could it throw at us next?
Covid levels reached new heights this year as omicron and its highly contagious subvariants fought for dominance in the population, leading to relentless spread of the virus across the country. But as omicron continues to mutate and produce new strains that have been shown to better evade immunity, with the potential to drive new covid waves, scientists are warning that it may not be done with us yet.
"The challenge is, we don't understand yet what this virus still has in store for us," Michael Osterholm, an epidemiologist and director of the Center for Infectious Disease Research and Policy at the University of Minnesota, told CBC News. "If you've got subvariants that can evade immune protection from previous infections and you've got waning immunity — that could set us up for a whole new set of circumstances."