We'll be keeping track of what we determine to be the most relevant updates on the coronavirus situation. New items will go at the top. If you have something to report — news, science news, or a check-in from your local area — please send to editors@planetwaves.net. Stay in touch and help us out by sharing this resource with others. This blog is published by Chiron Return, a 501(c)(3) nonprofit corporation, which is an affiliate of the Pacifica Radio Network.
Ex Pfizer Exec Mike Yeadon comes clean on virus issue. WHO declares another fake pandemic | added July 30
Dear Friend and Listener:
Thank you to the many, many listeners who sent in contributions overnight Thursday to Friday, and all month. We will successfully cover the program's costs for July! Thank you to the many people contributing through Substack.
Tonight's program (which usually posts before its 10 pm scheduled time) is developing rapidly — though before I get there, I'm planning to record Leo Astrology Studio. If you're Leo Sun or rising and you want to get a great reading and also support the program, you're invited.
As for the show —
It's starting to look like virology may be thrown out of science like the Bonanno crime family got chucked from the mafia after an undercover FBI agent infiltrated them. Virology works just fine as a science until you apply the scientific method. — efc
---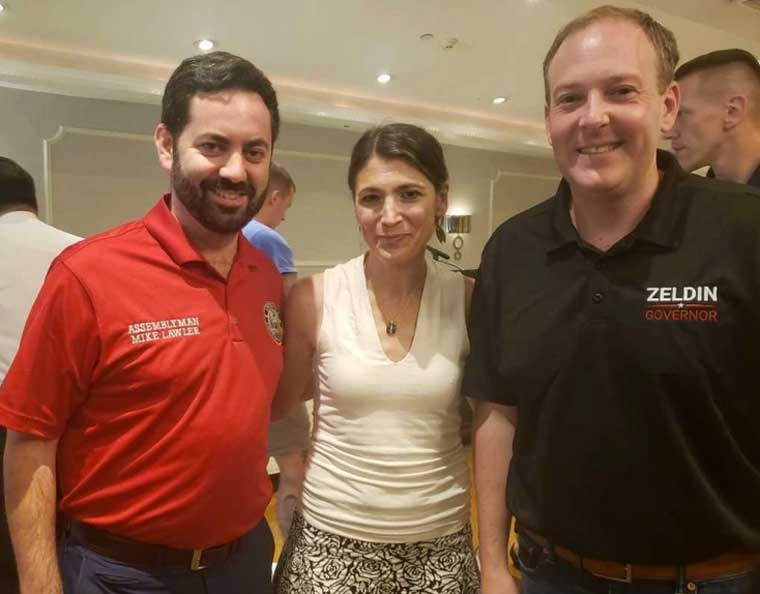 Bobbie Anne Flower Cox talks with Lee Zelden on 'covid' camps | added July 30
On Sunday, July 24 Lee Zeldin's "SAVE OUR STATE" bus tour stopped for a rally in Westchester where Assemblyman Mike Lawler spoke and mentioned Uniting NYS's recent victory in court.
"It was really fantastic to hear Mike Lawler talk about our win against Kathy Hochul in court," said attorney Bobbie Anne Cox. "And it was a pleasure to speak with Lee Zeldin and his campaign about our recent victory. It was very well received. I look forward to working with Zeldin and his campaign to get the message out that Hochul is determined to destroy the liberties and freedoms of all New Yorkers."
Cox recently defeated Governor Hochul in NY State Court getting her "Covid Camps" regulation overturned. Hochul has filed her intent to appeal with the court, signifying that she is determined to overturn the Supreme Court decision and give herself and her Department of Health the right to detain New Yorkers with no evidence, no due process, indefinitely.
---
Biden administration strikes Moderna deal for 66 million updated booster jabs to fight 'highly transmissible omicron variant' | added July 30
The Biden administration said Friday it has reached an agreement with Moderna to buy 66 million doses of the company's next generation of covid-19 vaccine that targets the highly transmissible omicron variant, enough supply this winter for all who want the upgraded booster.
The order of the bivalent shot follows the announcement last month that the federal government had secured 105 million doses of a similar vaccine from rival drugmaker Pfizer. Both orders are scheduled for delivery in the fall and winter, assuming regulators sign off on their effectiveness. The omicron strain has been dominant in the U.S. since December, with the BA.5 subvariant now causing a massive wave of infections across the country, even infecting President Joe Biden. US reaches deal with Moderna for omicron covid-19 vaccine.
"We must stay vigilant in our fight against covid-19 and continue to expand Americans' access to the best vaccines and treatments," Health and Human Services Secretary Xavier Becerra said in a statement. "As we look to the fall and winter, we're doing just that – ensuring Americans have the tools they need to stay safe and help keep our nation moving forward."
---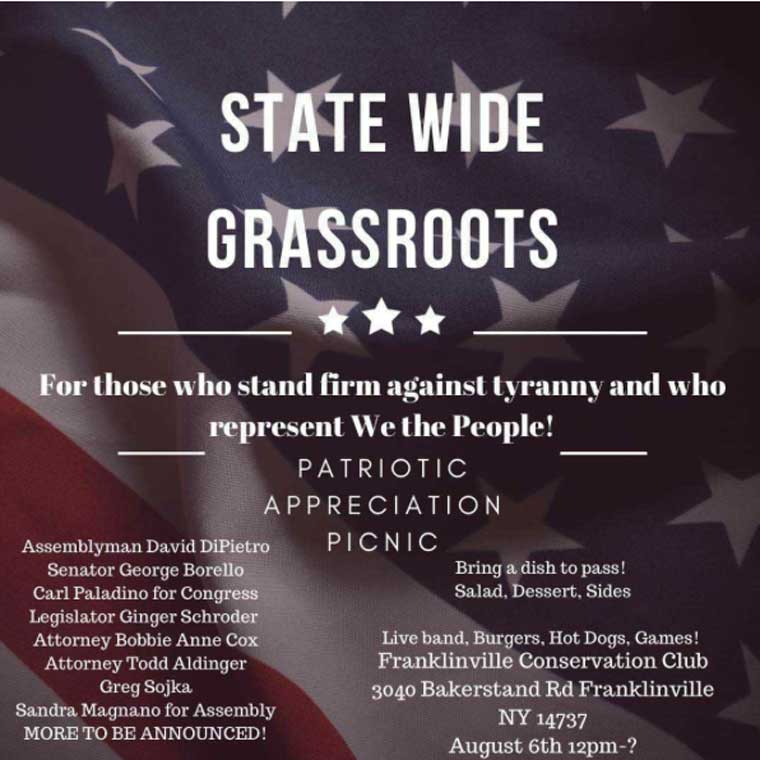 Patriotic Appreciation Picnic | added July 30
Join senators and legislators to discuss the importance of medical freedom and show appreciation for support of the movement.
---
Nine year old with no underlying health conditions dies two weeks after Pfizer jab, according to VAERS | added July 30
The Centers for Disease Control and Prevention (CDC) today released new data showing a total of 1,357,940 reports of adverse events following covid-19 vaccines were submitted between Dec. 14, 2020, and July 22, 2022, to the Vaccine Adverse Event Reporting System (VAERS). That's an increase of 6,990 adverse events over the previous week. VAERS is the primary government-funded system for reporting adverse vaccine reactions in the U.S.
The data included a total of 29,790 reports of deaths — an increase of 155 over the previous week — and 247,686 serious injuries, including deaths, during the same time period — up 1,010 compared with the previous week. Of the 29,790 reported deaths, 19,236 cases are attributed to Pfizer's covid-19 vaccine, 7,917 cases to Moderna, 2,584 cases to Johnson & Johnson (J&J) and no cases yet reported for Novavax. Excluding "foreign reports" to VAERS, 848,094 adverse events, including 13,805 deaths and 86,604 serious injuries, were reported in the U.S. between Dec. 14, 2020, and July 22, 2022.
Foreign reports are reports foreign subsidiaries send to U.S. vaccine manufacturers. Under U.S. Food and Drug Administration (FDA) regulations, if a manufacturer is notified of a foreign case report that describes an event that is both serious and does not appear on the product's labeling, the manufacturer is required to submit the report to VAERS.
---
Victory: First class-action lawsuit over unlawful 'covid' mandates pushed on health-care workers settled for 10.3 million dollars  | added July
(The Center Square) – The first settlement in the U.S. has been reached in a class action lawsuit filed by health care workers over a university system's covid-19 vaccine mandate. Chicago-based NorthShore University HealthSystem has agreed to pay more than 500 current and former health-care workers a total of $10,337,500 as part of the terms of the settlement. It's also changing its policy to accommodate religious exemption requests and rehiring former employees who were fired or forced to resign whose exemption requests were denied.
Represented by the nonprofit religious freedom organization Liberty Counsel, NorthShore employees sued, alleging they were discriminated against because they were denied religious exemptions from the company's vaccine mandate. The settlement was filed Friday in the federal Northern District Court of Illinois.
The is the "first-of-its-kind class action settlement against a private employer who unlawfully denied hundreds of religious exemption requests to covid-19 shots," Liberty Counsel said. Its founder and chairman, Mat Staver, said it "should be a wake-up call to every employer that did not accommodate or exempt employees who opposed the covid shots for religious reasons. Let this case be a warning to employers that violated Title VII."
---
LA International Airport allegedly one of worst U.S. microcosm hubs of 'covid' infections | added July 30
Los Angeles International Airport (LAX) recently reported over 400 covid-19 cases among American and Southwest Airlines employees as well as Transportation Security Administration (TSA) officers. Yet, no one seems concerned, since no services were disrupted at either the security checkpoints or with the airlines. Is this a reasonable and appropriate response?
After the federal transportation face mask mandate was struck down by a Florida federal judge on April 18, both travelers and airline personnel celebrated. The TSA also stopped reporting new and active covid-19 cases, making it impossible to access the extent to which the virus was spreading at airport security checkpoints. The last date the agency reported any data publicly was April 20, with 35 new cases and 388 active cases.
Active TSA cases were at their lowest so far this year on March 15, with just 217 reported, consistent with when the number of reported cases nationwide was near its low. Fast forward three months and LAX reported that at least 233 TSA officers were infected. What are the takeaways from this outbreak?
---
Delaware Division of Public Health encourages indoor masking due to CDC 'high covid alert' | added July 30
Delaware achieved the mark as each county exceeded 200 new covid cases per 100,000 people in the past 7 days and have more than 10 new hospitalizations per 100,000 people in the past 7 days.
All three counties fell short of third metric 10% amount of available inpatient beds being used by covid patients, with New Castle at 5.2% and Kent and Sussex both at 6.4%. As of Thursday, Delaware had 165 statewide covid hospitalizations, which is more than the May omicron surge, and most since Valentine's Day. 12 of the current cases are judged as critical.
The Delaware Division of Public Health is reporting 351.1 new positive cases over a 7-day average, but said positive cases have become tougher to track as people are using at-home kits that are not reported to the state. The CDC said the emergence of the BA.5 covid variant is likely fueling the recent spike in cases. "Data indicates that while the current vaccines may not be as effective in protecting you from getting infected by this powerful variant, they are highly effective in preventing severe illness, hospitalization, and death," DPH Interim Director Dr. Rick Hong said in a statement.
---
Hong Kong University develops first algorithm to test effectiveness of experimental drug shots | added July 30
The Chinese University of Hong Kong's (CUHK) Faculty of Medicine has developed the world's first algorithm to rapidly evaluate the effectiveness of vaccines used to combat SARS-CoV-2 variants. According to the article published in the journal of Nature Medicine, the algorithm delivers a 95 percent rate of accuracy when predicting a vaccine's efficacy and can be used to determine which ingredients would offer more protection.
CUHK's Faculty of Medicine staff introduced its new bioinformatic algorithm during a July 14 press conference held at the university's Jockey Club School of Public Health and Primary Care.
In developing the algorithm, the researchers studied the relationship between the "Genetic Distance" (GD) of circulating viruses against the vaccine strain and vaccine effectiveness (VE) against symptomatic infection. This is referred to as the VE-GD framework, which enabled the researchers to examine the binding domain of the viral spike protein receptor, and quickly assess a vaccine's protective abilities.
---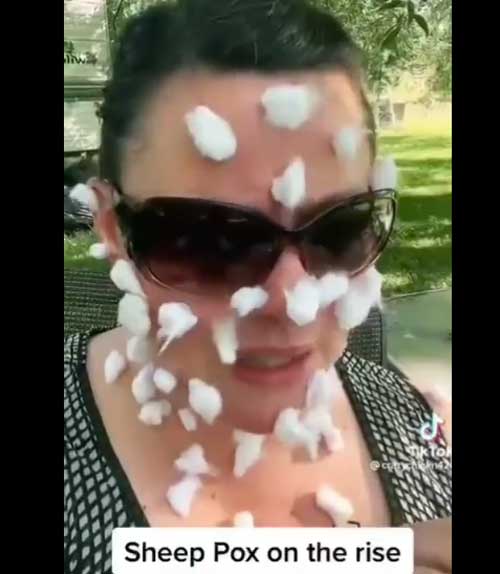 Woman with 'sheep pox' | added July 30
What's next? Woman talks about her experience with 'sheep pox'.
---
Statement from Mike Yeadon, former chief scientist and VP at Pfizer on lack of evidence viruses exist | added July 29
"I'm aware this two page backgrounder & experimental proposal aims to show whether or not viruses exist, focussing on SARS-CoV-2. I'm a signatory because, having given a lot of thought to the entire proposition, I now believe it's yet another of the lies to which we've been subject. In the case of scientists, even those in commercial drug discovery, have taken as fact that viruses exist without ever reviewing the original papers.
When you read the earliest such paper, you may get that hollow feeling in your abdomen (as I did) when you realise that what's being described does not conform to "the scientific method". One of the facts that I remember caused me serious problems, early in 2020 (though I confess I simply forgot about it, I think because I naturally assumed the problem was mine) was that no one could get the alleged virus to grow in lining cells from human lungs.
Now, we have to accept, surely, that if there is a transmissible agent that's spread by release into exhaled breath, droplets etc & causes among other things respiratory illnesses, it MUST freely infect these lining cells. These are called "normal human bronchial epithelial cells" (HNBE) & though not easy to do, with practise it's possible to culture these in a very standard manner. When I was in R&D, leading lung / respiratory / allergy research for many years, we routinely employed NHBE as test systems, for example to look at the effect of experimental medicines & other stimuli on airway lining cells.
How it could be possible that NHBE don't easily support replication of an alleged respiratory virus is severely problematic in my view. I don't treat this as a religious matter. I couldn't care less one way or another whether viruses as a class exist. That's not the problem. The problem is that essentially the entire world is hostage to the testable but untested assumption that SARS-CoV-2 is a bona fide infective agent of human airways.
But, telling us that this alleged virus simply won't grow in NHBE, that's OK, is it? Many cell types used in labs are transformed / immortalized cell lines. They often bear no resemblance to the type of tissue they came from. Changes often occur such that they are unlike the natural situation.
But NHBE are PRIMARY cells, taken often from living people & quickly grown in cell culture, using air/liquid interface apparatus. Because their apical surfaces face the air & their basolateral aspect in under water, they retain morphology & behaviour that is, as far as we can tell, identical to the situation in your own airways. They respond well to several therapeutic drugs like corticosteroids, to pro-inflammatory stimuli like allergens, bacterial toxins, cigarette smoke & condensate, ozone & the like, the are well accepted as a good model for human airway lining cells.
I therefore believe if it's true that scientists cannot get SARS-CoV-2 will not infect NHBE, that observation alone is extremely problematic. Anyway, if you're not already familiar with this controversy, please have a read of the statement & research proposition.
Many thanks
Mike"
---
The war on unvaxed people was lost | added July 29
A 'covid' vaccinated Australian writer articulates profound gratitude for those who did not get the shots but instead held solid ground for medical freedom.
Excerpt from transcript: If covid was a battlefield, it would still be warm with the bodies of the unvaccinated. Thankfully, the mandates are letting up and both sides of the war stumble back to the new normal.
The unvaccinated are the heroes of the last two years as they allowed us all to have a control group in the "great experiment" and highlight the shortcomings of the covid vaccines. The unvaccinated carry many battle scars and injuries as they are the people we tried to mentally break. Yet no one wants to talk about what we did to them and what they forced the "science" to unveil.
We knew that the waning immunity of the fully vaccinated had the same risk profile as others within society, same as the minority of the unvaccinated, yet we marked them for special persecution. You see, we said that they had not done the right thing for the greater good by handing their bodies and medical autonomy over to the state. Many of the so-called health experts and political leaders in Australia admitted the goal was to make life almost unlivable for the unvaccinated, which was multiplied many times by the collective mob with the fight taken into work places, friendships, and family gatherings.
---
Judge orders Air Force officials not to punish those seeking religious exemptions from 'covid' jabs | added July 29
Air Force officials were ordered on July 27 not to discipline airmen who are seeking religious exemptions to the military's covid-19 vaccine mandate. U.S. District Judge Matthew McFarland, a Trump appointee, entered a preliminary injunction against the military branch.
McFarland two weeks earlier issued a temporary restraining order. He asked the military to make its case as to why he shouldn't enter a preliminary injunction, a longer-lasting measure. In a 16-page filing, government lawyers said blocking the military from punishing unvaccinated members "would interfere with ongoing legal proceedings and would otherwise be improper, particularly in light of significant new developments."
Among the developments, they pointed to U.S. drug regulators authorizing a covid-19 vaccine made by Novavax. Unlike the three shots previously available in the United States, the Novavax vaccine doesn't use fetal cells in its development, manufacturing, or production.
---

LA County drops plan to reinstate mask mandates after outcry and push back | added July 29
Public health officials in Los Angeles County cited declining covid-19 hospitalizations when they refrained Thursday from reinstating an indoor mask mandate that was set to go back into effect Friday. At a meeting that was streamed live, public health director Barbara Ferrer addressed reporters about the decision, which she said was made solely based on the downward trend in serious illness for those infected with covid-19.
"As I noted last week, any indication that the county would soon be moving to the 'medium' community level would be a good reason to not move forward with universal indoor masking, which is what we are doing today," Ferrer said, adding, "We will be pausing and not moving forward at this time."
The "medium" transmission designation refers to the Center for Disease Control and Prevention's three-tier categorization for the spread of covid-19. Since Los Angeles County follows the CDC guidelines, a "high" rating would have triggered the return of the indoor masking mandate.
---
NYC 'covid' hospitalizations allegedly soar 70 percent in one month, according to Gov. Kathy Hochul | added July 29
New York's covid hospitalization rate has soared to a five-month high, fueled by a New York City admission rate unseen since mid-February and a Long Island streak that has topped state charts daily for the last month at least, according to Gov. Kathy Hochul's latest virus update. And these aren't all mild cases, either.
Statewide, the hospitalization rate per 100,000 skyrocketed 50% between this time in June and now, with nearly 2,800 covid patients admitted as of Wednesday. New York City's number has boomed 70% in the same time period, while the number of covid patients in intensive care units across the five boroughs grew by nearly two-fold.
Long Island's rate of increase is also substantial (48.3% monthly increase) but markedly less than the others given its comparatively high sustained rate for almost all of July. Those same two regions also recently notched half-year highs in reinfection rates as the so-called "worst version" of omicron yet — one shown not only to be more transmissible but more than four times as vaccine-evasive as its most vaccine-evasive predecessor — maintains its stranglehold on America.
---
Biden administration plans to roll out new 'covid' booster jab campaign in September | added July 29
WASHINGTON — The Biden administration now expects to begin a covid-19 booster campaign with retooled vaccines in September because Pfizer and Moderna have promised that they can deliver doses by then, according to people familiar with the deliberations.
With updated formulations apparently close at hand, federal officials have decided against expanding eligibility for second boosters of the existing vaccines this summer. The new versions are expected to perform better against the now-dominant omicron subvariant BA.5, although the data available so far is still preliminary.
At this point, only Americans over 50 and those over 12 with certain immune deficiencies have been eligible for second booster doses. Although some federal officials pressed to bolster the protection of younger Americans now, officials agreed on the goal of strengthening everyone's immunity in the fall with what is hoped to be a more effective booster, ahead of a possible winter surge of the virus.
---
Woman develops rare acute kidney renal failure after receiving first Pfizer 'covid' shot | added July 29
A woman developed a rare case of acute kidney renal failure linked to antineutrophil cytoplasmic antibody (ANCA)-associated vasculitis (AAV) a few days after receiving her first dose of Pfizer-BioNTech's covid-19 vaccine. According to the National Institutes of Health, AAV is a group of diseases characterized by the destruction and inflammation of small vessels. The condition occurs when neutrophils attack small and medium vessels of the body, which can affect several organs, such as the kidney, stomach, intestine and lungs.
According to a case study published July 18 in Nephron, a previously healthy 47-year-old woman presented to a primary care clinic for bilateral flank pain, generalized weakness and bilateral lower extremity swelling that started three days after her first Pfizer shot.
Researchers from the U.S. and Lebanon said the woman's vital signs and other parameters were normal and she had no shortness of breath or hemoptysis — "the spitting of blood derived from the lungs or bronchial tubes as a result of pulmonary or bronchial hemorrhage."
---
Amazon to buy One Medical for 3.9 billion dollars with claims to lower drug costs | added July 29
Amazon has been elbowing into the healthcare industry, including health benefits for employers in a bid to lower sharply rising costs. Two years ago, the e-commerce giant launched a hybrid care program for employers, which includes a virtual care element tied to in-person care in specific locations.
Though Amazon expanded the virtual care program nationwide in February, its in-person benefit has lagged behind, scheduled to be offered in roughly 30 U.S. cities by the end of this year. Nabbing One Medical, which operates an expansive network of clinics and says it is the largest independent practice in the U.S., could be a bid to bolster the Amazon Care program. Amazon has not yet responded to a request for comment on how One Medical will be folded into its existing healthcare operations.
The Amazon deal comes as somewhat of a surprise to the healthcare sector. Despite the acquisition rumors, One Medical's cash-burning and riskier Medicare segment could be "unpalatable" for larger tech firms like Amazon, Citi analysts argued earlier this month.
---
The importance of connecting to nature and the land that nourishes us | added July 29
Prior to the Industrial Revolution, most humans were engaged in agriculture. Our relationship with nature was immediate. Within just a few generations, however, for many people across the world, their link with the land has been severed.
Food now arrives pre-packaged (often precooked), preserved with chemicals and contains harmful pesticides, micro-plastics, hormones and/or various other contaminants. We are also being served a narrower menu of high-calorie food with lower nutrient content. It is clear that there is something fundamentally wrong with how modern food is produced.
Although, there are various stages between farm and fork, not least modern food processing practices, which is a story in itself, a key part of the problem lies with agriculture. Today, many farmers are trapped on chemical and biotech treadmills. They have been encouraged and coerced into using a range of costly off-farm inputs, from synthetic fertilisers and corporate-manufactured seeds to a wide array of weedicides and pesticides.
---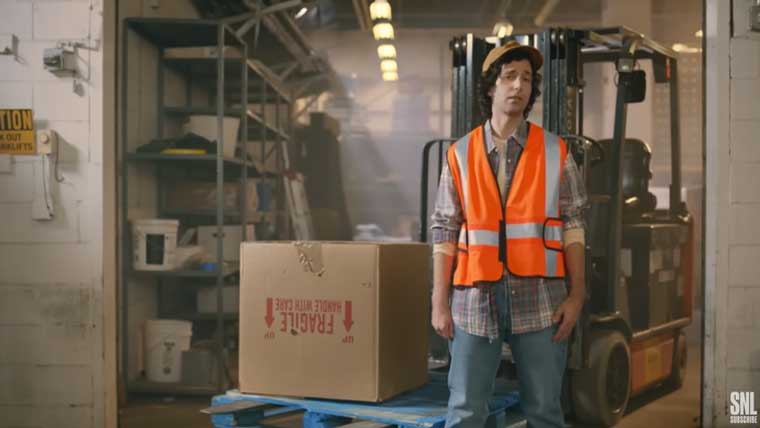 PSA to VOTE | added July 29
A public service announcement reminds people to go out, VOTE and stop being ignorant.
---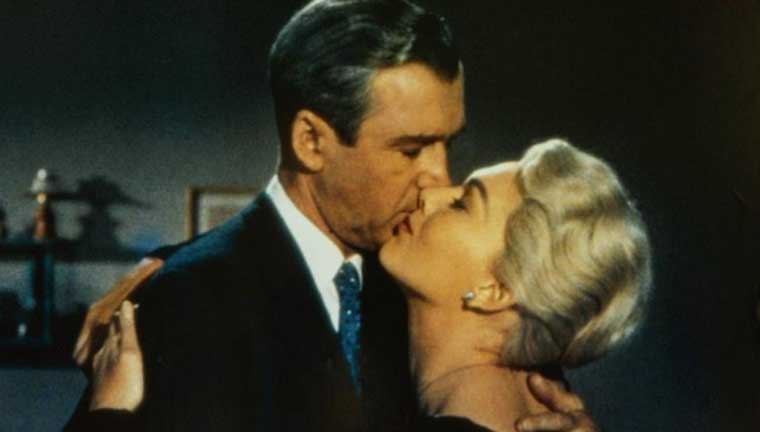 Why did 'monkeypox' bypass heterosexuals? | added July 28
Editor's Note: This is from Kevin Corbett, retraction demand signer and faithful friend to the world, and to Planet Waves. — efc
Why are there mainly gay men in the UK's 'monkeypox' data? Why don't scientists query this especially after over two years of blatant lying about 'covid' from our public health agencies, like the UK's Health Security Agency (UKHSA) or America's CDC? The levels of heterosexual 'partner change' / sexual intimacy at nighttimes in any major city should easily facilitate a so-called heterosexual 'monkeypox epidemic'.
The WHO statement by Drs Tedros/Lewis announcing yet another 'global pandemic' was laughably unscientific suggesting that a monkeypox 'virus' transited through 'families' (without 'infecting' them) and made a B-line for men-who-love-men. The WHO's intended meaning was: 'gay men are diseased, perverse and don't have families' but they did not want to say that because it isn't politically correct. Yet those are the essential concepts driving this fauxdemic of monkeypox.
In the UK, the UKHSA are case finding amongst a captive market of 'sexual health' clinic attenders; many of whom are HIV+ and on antiretroviral drugs (ARVs). These patients are used to regular 6-monthly 'viral load' (PCR) tests. Another PCR is now thrown into the fray for so-called 'monkeypox', especially if someone reports 'skin lesions' / 'cold symptoms' or they are worried over spots, boils or blemishes because of the fear and hype ratched up in the media.
---
'Covid' chiclets? Scientists say they can trap 'covid' in saliva with plant-based protein chewing gum | added July 28
Scientists have developed a chewing gum they say can trap covid-19 in saliva, reducing symptoms and lowering the risk of passing the virus on. The gum contains a plant-grown protein which traps the SARS-CoV-2 virus inside saliva, which slows transmission not just from person to person but also from cell to cell in patients.
That protein is normally used by covid to enter the cells on infecting a person. But by replicating it, scientists at the Penn School of Dental Medicine have been able to confine the virus to the mouth of a person chewing the gum. The treatment was developed by a team led by Dr. Henry Daniell of the Penn School of Dental Medicine, with help from scientists at the Perelman School of Medicine and the Penn School of Veterinary Medicine.
Researchers are preparing to launch the first clinical trial, and hope the gum could serve as a low-cost and easy to use option for fighting covid-19. 'We are already using masks and other physical barriers to reduce the chance of transmission,' Daniell told Penn Today, 'This gum could be used as an additional tool in that fight.'
---
Long-term 'covid' researchers say millions are still without sense of smell or taste | added July 28
Still struggling with your sense of smell after a bout with covid-19? You're far from alone. About 5% of patients with confirmed cases of covid-19 — some 27 million people worldwide — are estimated to have suffered a long-lasting loss of smell or taste, a new analysis suggests.
In the analysis published Wednesday in The BMJ (the peer-reviewed medical journal of the British Medical Association), researchers evaluated 18 previous studies of smell and taste loss across several continents and in varying demographic groups. About three quarters of those affected by loss of taste or smell regained those senses within 30 days.
Rates of recovery improved over time, but about 5% of people reported "persistent dysfunction" six months after their infection with covid-19. The analysis suggests loss of smell and taste could be a prolonged concern that requires more research and health resources for patients struggling with long-term symptoms.
---
CDC official used exaggerated 'covid' data for recommending shots for infants | added July 28
An official with the Centers for Disease Control and Prevention (CDC) used data from a flawed preprint study that exaggerated the risk of death for children from covid-19 in her presentations to CDC and U.S. Food and Drug Administration advisors who were responsible for recommending Pfizer and Moderna's vaccines for infants and young children.
The study, first published May 25 on the medRxiv preprint server, was authored by a group of U.K. researchers. On June 28, the authors published a revised version of the study, after critics questioned some of their original findings. "It's really disturbing that data this poor made its way into the meetings to discuss childhood covid and that it took me less than a few minutes to find a major flaw (and then I found many more as I looked deeper)," said Kelley K, who was the first to point out some of the study's flaws on her website covid-Georgia.com.
---
FOIA email documents show Biden, Pharma pressured top FDA officials for 'covid' booster shot approvals | added July 28
"Over the last couple of days, Janssen has bombarded us with emails regarding their booster dose studies.
"I am also very concerned that companies (such as Pfizer and Janssen) are trying to put pressure on OVRR [Office of Vaccines Research and Review] by way of PR [public relations]. We need to be given time to consider their data and cannot be pushed by these companies and for that matter the Administration, who try to impose timeless [sic] that make no sense (e.g., Sep 20)…. It appears that at least Pfizer's data will not be aligned with this approach and the 'n' [test numbers] they have is grossly insufficient. Obviously, we have to review the data but we have taken a peek and have serious concerns.
"Lastly, and this is my personal opinion, data we have seen so far from various companies (Pfizer, Janssen, Moderna) appear to suggest that boosters are not needed."
---
Wuhan locks down one million people due to four asymptomatic 'covid' cases | added July 28
The Chinese metropolis of Wuhan has shut down a district of almost a million people after detecting four asymptomatic covid cases, as the original epicenter of the pandemic takes no chances in preventing another outbreak under China's stringent zero-covid policy.
Authorities in Wuhan's Jiangxia district, home to more than 970,000 people, announced Wednesday its main urban areas would enforce three days of "temporary control measures."
Entertainment venues — including bars, cinemas and internet cafes — small clinics and agricultural product marketplaces were closed; restaurant dining and large gatherings, from performances to conferences, were suspended; all places of worship were shut and religious activities banned; while tutoring institutions and tourist attractions halted operations, according to a government statement.
All public transport, from buses to subway services, were suspended, and residents were urged not to leave the district unless absolutely necessary. Authorities also identified four high-risk neighborhoods where residents are banned from leaving their homes. A further four neighborhoods were designated as medium-risk, meaning residents cannot leave their compounds.
---
More LA cities vote against imposing mask mandates again | added July 28
With a decision expected tomorrow on whether Los Angeles County will re-impose an indoor mask mandate due to covid-19, officials from several cities said they will not enforce such a rule if it is implemented.
Officials of Long Beach, Pasadena, and El Segundo said July 26 they would not follow such an order after evaluating the hospitalization metrics and local covid case rates. "Hospitalizations among Long Beach residents remain stable, area hospitals have adequate capacity and fatalities remain low," reads a statement by the City of Long Beach. "The City of Long Beach will continue to align with the California Department of Public Health, which strongly urges, but does not require, masking in most circumstances."
In the past seven days, the average number of daily new cases in Long Beach was 477 per 100,000 people with nearly 10 hospitalized. As the hospitalization rate remains stable, city officials said, local hospitals have an adequate capacity to serve more other patients.
---
Arizona bans mandatory 'covid' and HPV shots for k-12 students | added July 28
[May 27, 2022] Arizona Gov. Doug Ducey signed House Bill (HB) 2086 into law on May 20, effectively banning mandatory Wuhan coronavirus (covid-19) and human papillomavirus (HPV) vaccination for K-12 students in the state. Under HB 2086, "immunization against HPV and covid-19" – including the different variants of the latter – are no longer required before students can attend in-person learning. The Arizona Department of Health Services (DHS) is in charge of drafting the rules for students' mandatory vaccines. HB 2086 also mandated that the DHS must also include a recognition of immunity from the two diseases.
Students with a medical contraindication to vaccines are exempted from the requirement. The same exemption also applies to students whose parents object to vaccination on grounds of religious or personal belief. As per the bill's text, it "does not preclude a parent's right to make health care decisions for the parent's minor child."
According to local Phoenix channel FOX 10, HB 2086 supersedes an earlier bill passed in 2021 that banned mandatory vaccination using vaccines that only have emergency use authorization. Following Ducey's signature, HB 2086 will take effect 90 days after the Arizona Legislature adjourns its session for this year. (Related: Arizona governor bans state and local governments from requiring vaccine passports.)
---
Pandemism: boo to viruses while blessing 'holy injections' | added July 28
This story is an imaginary conversation with a missionary of Pandemism. I wanted to write an article about the formal research into the fear of contagion and the sense of disgust in humans and how "disgustology" became an integral part of the terroristic covid fearmongering campaign.
(It is really quite fascinating. For example, researchers of "disgustology" found that they could influence people's reactions and opinions toward general concern, rule following, and anger at the non-compliant—not limited to the context of infection—by merely showing them images of ugly diseases or even by exposing them to a foul odor during the session.) A proper article about "disgustology" is on the way but here is a little Pandemism sermon demonstrating the technique.
Hi, do you have a minute to talk about the dangers of nature and all sorts of scary pathogens lurking around? Well then, hear the gospel of Pandemism, the brand new and the most correct world religion. Our religion is based on Science, Climate Equity, and Inclusion. You were born, quite frankly, a polluter, a burdensome carbon breather and a biohazard—but you are none the less included in Pandemism by the grace of Holy Injection and your righteous compliance with all other public health and military measures.
---

DDT is 'so safe' you can eat it | added July 28
How ridiculous considering now we know it causes cancer… It's funny how when we want to believe something so badly we ignore all side effects and become extreme.
---
Toxicology vs. virology: the polio fraud and Rockefeller Institute | added July 27
Editor's Note: (This pertains to DDT as the cause of polio. Note to my colleagues.) Here is something I consider strange. I was taught toxicology by the generation right after Rachel Carson, who took up the issue after the DDT ban and before or near the PCB ban.
I have been going over this history with them since around 1990. Not once have I heard anyone among them make the DDT/polio connection. It is not in Silent Spring. It is not in A Bitter Fog. It is not in Our Stolen Future. Not a peep from Ward Stone or Ellen Connett or Robert Riseborough. For my friend Carol, the author of A Bitter Fog, this is the first she is hearing of DDT = polio. This is a person widely-read who was a leader for her generation of anti-toxins activism.
My observation is that viruses are a cover for the toxic mess made by the people who believe in them and push their existence — starting with the owners of Standard Oil, referenced in the article. Modern toxicology mostly addresses the endocrine disruption issue — not spinal damage or anything like it. The success of this coverup is stunning. I am still wrapping my mind around how this is meekly possible. The people who I have learned from are every bit as thorough and erudite as those in this group. Rachel Carson was writing late in the game, c. 1960, and was no fool.
— efc
One of the outcomes of the alleged new SARS covid virus that publicly emerged in 2019 is that the medical specialization of virology has been raised to a stature almost Godlike in the media. Few understand the origins of virology and its elevation into a leading role in today's medicine practice. For this we need to look at the origins and politics of America's first medical research institute, the Rockefeller Institute for Medical Research, today Rockefeller University, and their work on what they claimed was a polio virus.
In 1907 an outbreak of a sickness in New York City gave the director of the Rockefeller Institute, Simon Flexner, MD, a golden opportunity to lay claim to discovery of an invisible "virus" caused by what was arbitrarily called poliomyelitis. The word poliomyelitis simply means inflammation of the spinal cord's grey matter. There were some 2,500 New Yorkers, mostly children, designated with some form of poliomyelitis, including paralysis and even death, that year.
The most striking aspect of the entire polio saga in the USA during the first half of the 20th Century was the fact that every key phase of the business was controlled by people tied to what became the Rockefeller medical cabal. This fraud started with claims by the Director of the Rockefeller Institute, Simon Flexner, that he and his colleague, Paul A. Lewis, had "isolated" a pathogen, invisible to the eye, smaller even than bacteria, which they claimed caused the paralyzing sickness in a series of outbreaks in the US. How did they come to this idea?
---
New studies claim infamous 'covid' likely started in market and not lab after all | added July 27
Two new studies provide more evidence that the coronavirus pandemic originated in a Wuhan, China market where live animals were sold — further bolstering the theory that the virus emerged in the wild rather than escaping from a Chinese lab.
The research, published online Tuesday by the journal Science, shows that the Huanan Seafood Wholesale Market was likely the early epicenter of the scourge that has now killed nearly 6.4 million people around the world. Scientists conclude that the virus that causes covid-19, SARS-CoV-2, likely spilled from animals into people two separate times.
"All this evidence tells us the same thing: It points right to this particular market in the middle of Wuhan," said Kristian Andersen a professor in the Department of Immunology and Microbiology at Scripps Research and coauthor of one of the studies. "I was quite convinced of the lab leak myself until we dove into this very carefully and looked at it much closer."
---
Biden administration rewrites 'covid' rescue rules to allow funds for affordable housing | added July 27
WASHINGTON — The Biden administration is expanding ways cities and states can use covid-19 rescue funds to build more affordable housing amid skyrocketing home prices.
New guidance from the Treasury Department Wednesday gives local and state governments greater flexibility to address affordable housing with their share of $350 billion in direct aid from the American Rescue Plan – President Joe Biden's signature covid-19 stimulus law that Democrats in Congress passed in March 2021.
State and local governments will be able to use American Rescue Plan funds to finance long-term affordable housing loans to nonprofits and developers. The loans must extend at least 20 years and offer affordably priced units for households earning 65% or less of the area's median income over that same duration. Previously, loans were subject to more restrictions.
---
Mothers exposed to endocrine-disrupting chemicals linked to liver disease in children | added July 27
The growing incidence of nonalcoholic fatty liver disease in children is associated with prenatal exposure to several endocrine-disrupting chemicals (EDCs), according to a new study published in JAMA Network Open.
Nonalcoholic fatty liver disease diagnoses are on the rise in children, affecting 6% to 10% of children in general and 34% of obese children. One of the most common liver diseases worldwide, it can lead to life-threatening conditions, such as cirrhosis (late-stage scarring in the liver) and liver cancer.
"These findings can inform more efficient early-life prevention and intervention strategies to address the current non-alcoholic fatty liver disease epidemic," the study's lead author, Vishal Midya, Ph.D., told Science Daily. Pregnancy is a sensitive window of development for the fetus, and the evidence is mounting from animal and human studies that the programming of cells that leads to nonalcoholic fatty liver disease may begin in utero.
---
Childrens' risk of severe reaction to Pfizer 'covid' shot 4 times greater than needing oxygen therapy, according to Singapore study | added July 27
Editor's Note: John Campbell, Ph.D. reviews the study here. — mmd
Since it was first identified in early November 2021, the B.1.1.529 (omicron) variant of severe acute respiratory syndrome coronavirus 2 (SARS-CoV-2) has spread quickly and replaced the B.1.617.2 (delta) variant as the dominant variant in many countries. Data on the real-world effectiveness of vaccines against the omicron variant in children are lacking.
Methods
In a study conducted from January 21, 2022, through April 8, 2022, when the omicron variant was spreading rapidly, we analyzed data on children in Singapore who were 5 to 11 years of age. We assessed the incidences of all reported SARS-CoV-2 infections (confirmed on polymerase-chain-reaction [PCR] assay, rapid antigen testing, or both), SARS-CoV-2 infections confirmed on PCR assay, and coronavirus disease 2019 (covid-19)–related hospitalizations among unvaccinated, partially vaccinated (≥1 day after the first dose of vaccine and up to 6 days after the second dose), and fully vaccinated children (≥7 days after the second dose). Poisson regression was used to estimate vaccine effectiveness from the incidence rate ratio of outcomes.
Results
A total of 255,936 children were included in the analysis. Among unvaccinated children, the crude incidence rates of all reported SARS-CoV-2 infections, PCR-confirmed SARS-CoV-2 infections, and Covid-19–related hospitalizations were 3303.5, 473.8, and 30.0 per 1 million person-days, respectively.
---
WHO appoints scientist for its Technical Advisory Group that believes masks should continue forever | added July 27
The World Health Organization (WHO) has appointed a scientist from the British Communist Party to lead its Technical Advisory Group for Behavioural Insights and Science for Health.
Susan Michie, 67, is a professor in health psychology at University College London. She is also a leading participant of the UK government's Scientific Advisory Group for Emergencies (SAGE), a group that is currently advising on the UK government's response to the Chinese Communist Party (CCP) virus, also known as the novel coronavirus, pandemic.
"Many congratulations to Professor Susan Michie for being appointed Chair of WHO's Technical Advisory Group for Behavioural Insights and Science for Health!" the college's Division of Psychology and Language Sciences announced the appointment in a social media post. Michie, a 41-year member of the British Communist Party, is known for her controversial views on mask mandates during the covid pandemic. During an interview with Channel 5 News, she appeared to suggest that people should wear masks forever.
---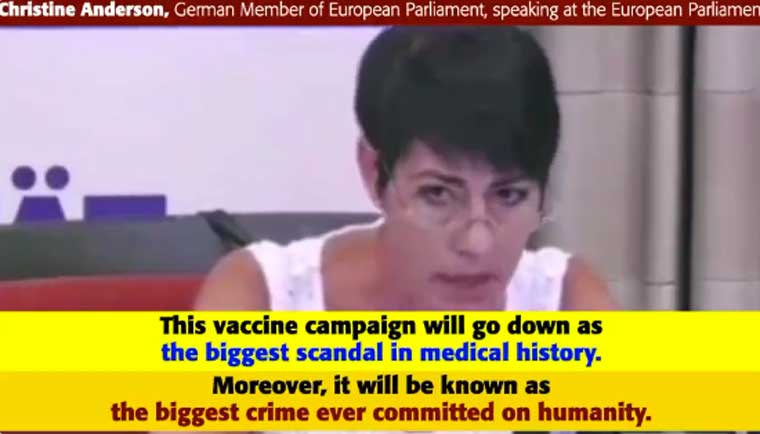 Member of European Parliament says 'covid' vax campaign is biggest scandal in medical history | added July 27
Christine Anderson, German member of European Parliament believes it will be known as the worst crime against humanity.
---
Senator Ron Johnson asks CDC to provide data on 'covid' vax injuries and safety research | added July 27
Dear Director Walensky,
On June 23, 2022, I wrote to you about whether the Centers for Disease Control and Prevention (CDC) performed sufficient surveillance of covid-19 vaccine adverse events (enclosed).
To date, the CDC has failed to provide a response to that letter. In that letter, I described the CDC and the Food and Drug Administration's Standard Operating Procedures (SOP) document dated January 29, 2021, which declared that the agencies would "perform routine [Vaccine Adverse Event Reporting System (VAERS)] surveillance to identify potential new safety concerns for covid-19 vaccines."
Yet, in response to a Freedom of Information Act (FOIA) request for these surveillance records, CDC failed to provide data it originally claimed it would generate. As I noted in my letter, the SOP stated that "CDC will perform Proportional Reporting Ratio (PRR) analysis . . . to identify [adverse events] that are disproportionately reported relative to other [adverse events]." The SOP also stated that, "CDC will perform PRR data mining on a weekly basis or as needed." However, in response to the May 9, 2022 FOIA request for these records, CDC wrote, "no PRRs were conducted" and that "data mining is outside of th [sic] agency's purview." The validity of this assertion has recently been called into question.
---
Open your eyes: 'covid' vax related injuries and deaths are happening everywhere | added July 27
Pushback over the deaths in Scotland and Italy; Wayne Allan Root has lost 33 friends—all "vaccinated"—to death or illness in the last 18 months; & TV presenter Kate McCann keels over, live! The dam is breaking, and there's no repairing it. There will only be attempts to change the subject, with one or more new propaganda terror-drives (during which the numbers of those "dying suddenly" will just keep growing). Two news reports, a personal account, and the video of Kate McCann's collapse on-air, Liz Truss's shocked reaction, and TalkTV's swift black-out:
A retired professor has called for a public inquiry into Scotland's recent sharp uptick in excess deaths, "the worst ever recorded": Scotland: Dramatic and Unexplained Resurgence in Excess Death Points to Covid Injections.
July 22, 2022
Retired Edinburgh professor Richard Ennos says official data for 2021 and 2022 'provide very strong evidence for a causal relationship' between the vaccinations and a huge number of excess deaths in the country, wrote Graham Crawford in an article published by Holding the Line.
---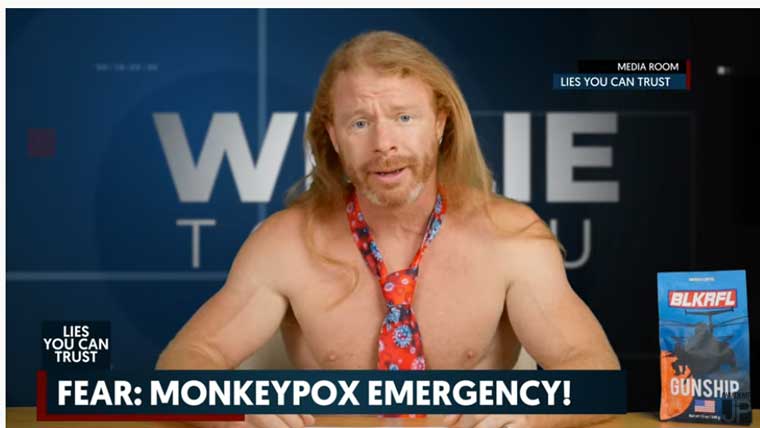 'Monkeypox' plan is obvious | added July 27
JP Sears weighs in on the recent WHO declaration of 'monkeypox' as a global emergency.
---
Majority of parents will not vax children considering shots greater risk than 'covid' | added July 26
Barely a month after the Food and Drug Administration authorized covid-19 vaccines for very young children, the prognosis that large numbers of them will actually get the shots looks bleak, according to a new survey of parents released on Tuesday by the Kaiser Family Foundation, which has monitored vaccine attitudes throughout the pandemic.
A majority of parents polled said they considered the vaccine a greater risk to their children than the coronavirus itself. For children in the age group, 6 months through 4 years, parental apprehension has so far resulted in the administration of scarcely a trickle of covid shots.
Since June 18, when they became eligible, just 2.8 percent of those children had received shots, the foundation found recently in a separate analysis of federal vaccine data. By comparison, 18.5 percent of children ages 5 through 11, who have been eligible for covid shots since October, had been vaccinated at a similar point in the rollout of their shots.
---
'Covid' warning signs that virologists are trying to trick you once again | added July 26
Recently I joined a group of 20 doctors and scientists around the world who put their names to the "Settling the Virus Debate" statement. In this two-page document we suggested, "rather than engaging in wasteful verbal sparring, let us put this argument to rest by doing clear, precise, scientific experiments that will, without any doubt, show whether these claims are valid."
Some of the individuals who believe that the existence of pathogenic viruses is an established fact, proceeded to immediately disagree. One was Steve Kirsch, who attempted to distract from the central tenet of our statement, being that virology had failed to carry out scientific control experiments.
In reality, it is clear that the virologists have not shown that their techniques of "viral" cultures, genomics, and clinical diagnostics are valid even on their own terms. Indeed, I have not seen Kirsch or anyone else provide evidence that the appropriately-controlled experiments we suggested in the statement have been performed. Kirsch admitted, "this is not my field of expertise at all. I rely on other people around me who I trust." I have written a previous article about why I think Kirsch should be careful about trusting other "experts." However, he continues to favour this approach and one of his trusted parties includes the pathologist/virologist Dr Sin Lee.
---
Here's why viruses are not real with Dr. Poornima Wagh | added July 26
Ok people, since my last post on this subject, I got a few people who either didn't think it was a good idea to say out loud that viruses do not exist because people will just think I'm mad. Frankly I don't care what people think of me but I can see that people might not listen to a mad person.
Some people insisted it is OK to believe in viruses, a bit like a cult believing in whatever they want to believe in. I'm all for people believing something they want to believe EXCEPT when that belief is forced on everyone whereupon it is no longer a cult it is a worldwide tyranny.
So today someone sent me a new video of a virologist/immunologist speaking about all the things I have told you and affirming that what I have told you all along is indeed THE TRUTH. This lady is Poornima Wagh with PhDs in Virology and Immunology and a 20 year career as a Lab researcher and scientist behind her.
She was asked in 2020 to work on the isolation of Sars Cov2. You can hear how she went about this task and how the authorities reacted to her findings.
---
Fully boosted Joe Manchin and Lisa Murkowski test 'covid' positive, experiencing flu-like symptoms | added July 26
Two key moderate senators — Democratic Sen. Joe Manchin of West Virginia and Republican Sen. Lisa Murkowski of Alaska — announced Monday that they have tested positive for covid-19.
"This morning I tested positive for covid-19," Manchin tweeted. "I am fully vaccinated and boosted and am experiencing mild symptoms. I will isolate and follow CDC guidelines as I continue to work remotely to serve West Virginians." Several hours later, Murkowski tweeted, "After experiencing flu like symptoms I recently tested positive for covid-19. I will be following guidance and advice from doctors and will be quarantining at home in Alaska while continuing my work remotely."
It's unclear what effect, if any, Manchin's isolation will have on Democrats' efforts to make progress on their legislative agenda. The Senate has a little under two weeks before it's scheduled to start its August recess, and Democrats have indicated hopes in passing bills — from protecting same-sex marriage to increasing funding for semiconductor production in the US and changing laws surrounding prescription drug prices among other issues — before leaving town for about a month.
---
Canadian and Australian groups urge health officials to stop rolling out 'covid' shots for young children | added July 26
Groups in Canada and Australia are urging public health officials to reconsider rolling out covid-19 vaccines for young children, following the authorization earlier this month in both countries of Moderna's covid-19 vaccine for children ages 6 months to 5 years.
The Australian Vaccine-risks Network (AVN) on July 19 sent an open letter to Dr. Brendan Murphy, secretary of Australia's Department of Health and Aged Care, voting members of the Australian Technical Advisory Group on Immunisation and members of parliament threatening to "move forward with preparations for seeking the intervention of the Federal Court of Australia" if officials don't respond.
The Canadian Covid Care Alliance (CCCA) on July 14 published an open letter to Canadian health officials stating their members would "be happy to meet you to discuss findings documented in this letter in greater detail."Both letters emphasized three arguments against authorizing the mRNA shots in young children and babies: Children don't need covid-19 vaccination because they are at extremely low risk of covid-19. In any case, the mRNA shots don't work well. The potential harm from the mRNA shots outweighs the benefits for young children.
---
Fauci markets new bivalent fall shot and says 'covid' mandates could have been stricter | added July 26
Dr. Anthony Fauci, the director of the National Institute of Allergy and Infectious Diseases, weighs in on covid related decisions made since the start of the pandemic. He claims Paxlovid is close to 90 percent effective meanwhile numerous cases of relapse have been reported.
---
Doctors try to determine why over 5,000 cases of Sudden Arrhythmic Death Syndrome happened in young adults | added July 26
As covid-19 progressed and vaccines became available, reports of professional soccer players collapsing on the field became more prevalent. To better understand this phenomenon, I sat down with Dr. Michael Ackerman, a Mayo Clinic genetic cardiologist and the president of the Sudden Arrhythmic Death Syndrome (SADS) Foundation, to get his expert opinion on how covid and the vaccine affect heart conditions in people under 35.
Dr. Ackerman also explains what SADS is, how its diagnosed, and what can be done to mitigate the chances of becoming one of the 5,000 to 10,000 Americans that die from SADS every year.
---
Congress member warns of DNA biowarfare weapons generated from testing services | added July 26
Biosamples gathered by various DNA testing services could be sold and used to develop bioweapons specifically tailored to target certain groups or even individuals, US lawmakers have claimed at the Aspen Security Forum – echoing concerns long voiced by Russian officials.
"There are now weapons under development, and developed, that are designed to target specific people," US Representative Jason Crow (D-Colorado), a member of the House Intelligence Committee, said in Colorado on Friday. "That's what this is, where you can actually take someone's DNA, take their medical profile, and you can target a biological weapon that will kill that person or take them off the battlefield or make them inoperable."
Given that threat, Crow added, it's troubling that expectations of privacy for personal data have diminished over the past 20 years, to the point that young people have "very little expectation of privacy" and readily give their data to private companies, such as DNA testing services. "People will very rapidly spit into a cup and send it to 23andMe and get really interesting data about their background," Crow said. "And guess what? Their DNA is now owned by a private company. It can be sold off with very little intellectual property protection or privacy protection."
---
The rebranding of a 'new world order' | added July 26
Denial and disbelief to the earth-shattering events of the past two years might largely be a psychological "coping mechanism" for many people rather than an expression of political views or attitudes. But any psychology behind events of the past few years is the last thing the "powers-that-be" want people to think about.
As a result, the absence of a psychological perspective on world events is stunning. The article "What is the Council for Inclusive Capitalism?" [original link|OffG link] by Brandon Smith confronts this psychology as a "coping mechanism" of denial protecting the edifice of an accepted belief system.
As Smith writes: All of these arguments are a coping mechanism for the public to deal with evidence they cannot otherwise refute. When the facts become concrete and the powers-that-be admit to their schemes openly, some people will revert to confused denial. They don't want to believe that organized evil on such a scale could actually be real. If it did, then everything they thought they knew about the world might be wrong."
---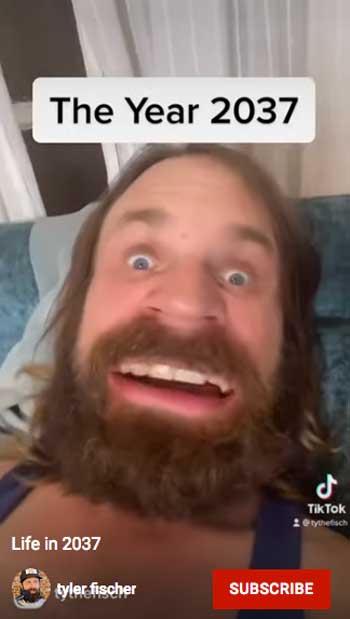 Life in 2037 | added July 26
Tyler weighs in on the new Tupac variant and not having a job in 16 years.
---
China approves Genuine Biotech's HIV drug to treat 'covid' patients | added July 25
BEIJING, July 25 (Reuters) – China on Monday gave conditional approval to domestic firm Genuine Biotech's Azvudine pill to treat certain adult patients with covid-19, adding another oral treatment option against the coronavirus. The availability of effective covidvaccines and treatments is crucial in laying the groundwork for China's potential pivoting from its "dynamic covid zero" policy, which aims to eliminate every outbreak – however small – and relies on mass testing and strict quarantining.
The Azvudine tablet, which China approved in July last year to treat certain HIV-1 virus infections, has been given a conditional green light to treat adult patients with "normal type" covid, the National Medical Products Administration said in a statement.
"Normal type" covid is a term China uses to refer to coronavirus infections where there are signs of pneumonia, but the patients haven't reached a severe stage.
China in February allowed the use of Pfizer's oral treatment Paxlovid in adults with mild-to-moderate covid and high risk of progressing to a severe condition. In 2020, it approved the use of Lianhuaqingwen capsules, a traditional Chinese medicine-style formula, to alleviate symptoms of covid such as fever and cough.
---
Two decades of Alzheimer's research based on potentially deliberate fraud may have killed millions | added July 25
Last month, drug company Genentech reported on the first clinical trials of the drug crenezumab, a drug targeting amyloid proteins that form sticky plaques in the brains of Alzheimer's disease patients. The drug had been particularly effective in animal models, and the trial results were eagerly awaited as one of the most promising treatments in years. It did not work. "Crenezumab did not slow or prevent cognitive decline" in people with a predisposition toward Alzheimer's.
Last year, the Food and Drug Administration (FDA) narrowly approved the use of Aduhelm, a new drug from Biogen that the company has priced so highly that it's expected to drive up the price of Medicare for everyone in America, even those who never need this drug. Aduhelm was the first drug to be approved that fights the accumulation of those "amyloid plaques" in the brain. What makes the approval of the $56,000-a-dose drug so controversial is that while it does decrease plaques, it doesn't actually slow Alzheimer's. In fact, clinical trials were suspended in 2019 after the treatment showed "no clinical benefits." (Which did not keep Biogen from seeking the drug's approval or pricing it astronomically.)
Over the last two decades, Alzheimer's drugs have been notable mostly for having a 99% failure rate in human trials. It's not unusual for drugs that are effective in vitro and in animal models to turn out to be less than successful when used in humans, but Alzheimer's has a record that makes the batting average in other areas look like Hall of Fame material. And now we have a good idea of why. Because it looks like the original paper that established the amyloid plaque model as the foundation of Alzheimer's research over the last 16 years might not just be wrong, but a deliberate fraud.
---
Neuroscientist Matthew Schrag investigates scientific misconduct in experimental Alzheimer's drugs | added July 25
In August 2021, Matthew Schrag, a neuroscientist and physician at Vanderbilt University, got a call that would plunge him into a maelstrom of possible scientific misconduct. A colleague wanted to connect him with an attorney investigating an experimental drug for Alzheimer's disease called Simufilam.
The drug's developer, Cassava Sciences, claimed it improved cognition, partly by repairing a protein that can block sticky brain deposits of the protein amyloid beta (Aβ), a hallmark of Alzheimer's. The attorney's clients—two prominent neuroscientists who are also short sellers who profit if the company's stock falls—believed some research related to Simufilam may have been "fraudulent," according to a petition later filed on their behalf with the U.S. Food and Drug Administration (FDA).
Schrag, 37, a softspoken, nonchalantly rumpled junior professor, had already gained some notoriety by publicly criticizing the controversial FDA approval of the anti-Aβ drug Aduhelm. His own research also contradicted some of Cassava's claims. He feared volunteers in ongoing Simufilam trials faced risks of side effects with no chance of benefit.
---
WHO votes twice not to declare 'monkeypox' global emergency but its dictator does so anyway | added July 25
GENEVA, July 23 — There's a meme going around, featuring two almond-eyed space aliens, with the quote, "I thought we were next." The joke is that we were supposed to have an alien invasion some time before the next global pandemic. Either that, or an economic crash, nuclear war, an internet blackout or a power grid failure.
But no. The World Health Organization (WHO) jumped the line on Saturday. Its Emergency Committee, the body empowered to advise the Director-General on health emergencies, voted 9 to 6 against declaring monkeypox a global pandemic, but he did so anyway. Listen to the audio here. It's all in the first five minutes, but I've provided the last 20 minutes of the briefing so you can get additional context.
The Vote that was Not a Vote; the Tie That Was Not a Tie. The EC actually voted twice in the past few days, first 11 to 3 against declaring a pandemic, then 9 to 6 against on Saturday. In other words, both times, the motion failed. (Here is a list of EC members.) Tedros Adhanom Ghebreyesus, the WHO's Director-General, said Saturday that the vote was not really a vote. The public health specialists on the international panel were only advising him — more like an expert opinion survey. Still, he said the tally was "very, very close," referring to 9 nays to 6 ayes. (That's just one vote away from two-to-one against.)
---
North Korea uses traditional herbal remedies to fight 'covid' with success | added July 25
PAJU, South Korea — As a medical student in North Korea, Lee Gwang-jin said he treated his fevers and other minor ailments with traditional herbal medicine. But bad illness could mean trouble because hospitals in his rural hometown lacked the ambulances, beds, even the electricity at times needed to treat critical or emergency patients.
So Lee was skeptical when he heard recent North Korean state media reports that claimed such so-called Koryo traditional medicine is playing a key role in the nation's fight against covid-19, which has killed millions around the world. "North Korea is using Koryo medicine a lot (for covid-19) … but it's not a sure remedy," said Lee, who studied Koryo medicine before he fled North Korea in 2018 for a new life in South Korea. "Someone who is destined to survive will survive (with such medicine), but North Korea can't help others who are dying."
Like many other parts of life in North Korea, the medicine that the state says is curing its sick people is being used as a political symbol. That, experts say, will eventually allow the country to say its leaders have beaten the outbreak, where other nations have repeatedly failed, by providing homegrown remedies, independent of outside help.
---
Top WHO official admits people vaxed against 'monkeypox' are part of experimental clinical trial | added July 25
A top World Health Organization (WHO) official conceded that everyone who gets a monkeypox vaccine is essentially part of a "clinical trial" to collect information on whether the shot is effective. The comments came as the agency's Director-General, Tedros Adhanom Ghebreyesus, overruled a WHO advisory panel and declared monkeypox a global health emergency, which is the agency's highest level alert. The last time the WHO issued such an emergency was in early 2020 when it made the same declaration for covid-19.
Tim Nguyen, the head of the WHO's infectious hazards preparedness agency, said the monkeypox vaccine's efficacy isn't known because it hasn't been used on a large scale before. "I would like to underline one thing that is very important to WHO. We do have uncertainty around the effectiveness of these vaccines because they haven't been used in this context and in this scale before," Nguyen said Saturday.
Nguyen then said that "when these vaccines are being delivered, that they are delivered in the context of clinical trial studies and prospectively collecting this data to increase our understanding of the effectiveness of these vaccines."
---
Biden likely has 'BA.5 omicron' variant, symptoms improving with Paxlovid anti-viral drug pills | added July 25
President Joe Biden likely has the BA.5 covid-19 variant but his symptoms "continue to improve," according to the White House. "His primary symptoms, though less troublesome, now include sore throat, rhinorrhea, loose cough and body aches," White House physician Kevin O'Connor said in a memorandum on Saturday.
The president on Friday completed his second full day of Pfizer's Paxlovid, an antiviral pill that can reduce the risk of hospitalization for covid-19 patients, O'Connor said. While the president is responding to the therapy "as expected," he has likely contracted the covid-19 BA.5 variant, which is currently responsible for 70% to 85% of U.S. infections.
Biden, who is fully vaccinated and received two booster shots, tested positive for covid-19 on Thursday and has reported "very mild symptoms."
---
Onslaught of industrial chemicals linked to brain dysfunction in children | added July 25
Brain function, especially in children, is often evaluated by intelligence tests resulting in an Intelligence Quotient or "IQ." IQ scores, after having increased for most of the 20th century, have been going down since the mid-1990s. The decline is well documented across Europe, the U.S. and Australia.
Is this trend for real? Some technical issues related to IQ measurements may be playing a role. However, scientific studies show that chemical exposures harm brain function in our children. Every baby born in America (and in the developed world) is contaminated with industrial chemicals and many professionals — including numerous medical and scientific organizations — are focusing on the soup of chemicals in which we raise our children.
Reducing exposure to these mixtures of chemicals offers the single best approach to improving the mental and physical health of our children. An assault on our children. Endocrine-disrupting chemicals interfere with our hormones. Newborn babies are pre-exposed to mixtures of more than 200 endocrine-disrupting chemicals. These include phthalates, perchlorate, fluoride, BPA (bisphenol-A) and its substitutes, parabens, legacy chemicals such as PCBs (polychlorinated biphenyls) and DDT (dichlorodiphenyl-trichloroethane), and heavy metals including lead and mercury.
---
U.S. Army approves only 20 religious exemptions to 'covid' inoculations | added July 25
Maintaining readiness continues to be among the Army's highest priorities, and the covid 19 vaccine helps ensure Soldiers are ready. Beginning July 1, 2022, as directed by the Secretary of Defense, members of the Army National Guard and U.S. Army Reserve who have refused the lawful DOD covid-19 vaccination requirements without a temporary or permanent exemption (to include a religious accommodation) may not participate in federally funded drills, training, and other duty nor receive payment or retirement credit.
However, unit commanders may place unvaccinated reserve component Soldiers in an appropriate duty status for limited administrative purposes, such as receiving the vaccine, processing their exemption requests, or conducting separation procedures. Soldiers could receive compensation and retirement credit for these service days.
Army policy allows Soldiers to submit requests for temporary (up to 365 days) or permanent medical exemptions through medical channels. Soldiers may also request an administrative exemption from the vaccine requirement. Administrative exemptions include requests for religious accommodations.
---

"You're to Blame" parody | added July 25
Shots to the heart, 'covid' fraud is to blame.
---
Now on Planet Waves FM: What happened to Roe vs. Wade and feminism with Jess Holmes | added July 23
Dear Friend and Listener:
I'm planning to begin with a discussion of the Sun's journey through Leo, which begins Friday. This will include a discussion of Mars in Taurus, about to make conjunctions to Albion and Uranus.
Then the rest of the program is conversations. Our main guest is English Prof. Jessica Holmes, with whom I discuss the nature of contemporary and earlier models of feminism, what happened to Roe v. Wade, and what the implications of that are.
Also on tap is a discussion with Mike Stone, editor of Viroliegy.com about the nature of the Virus Challenge that I talked about last week. Many people you may be familiar with — including Dr. Andrew Kaufman, Dr. Tom Cowan, Dr. Sam Bailey, Dr. Kevin Corbett, as well as Mike Stone, Christine Massey and others — have designed an experiment to see if virology stands up to the scrutiny of controlled science. There is a legitmate issue here. There is an actual debatable issue of fact, and we will have a simplified version of the discussion. — efc
---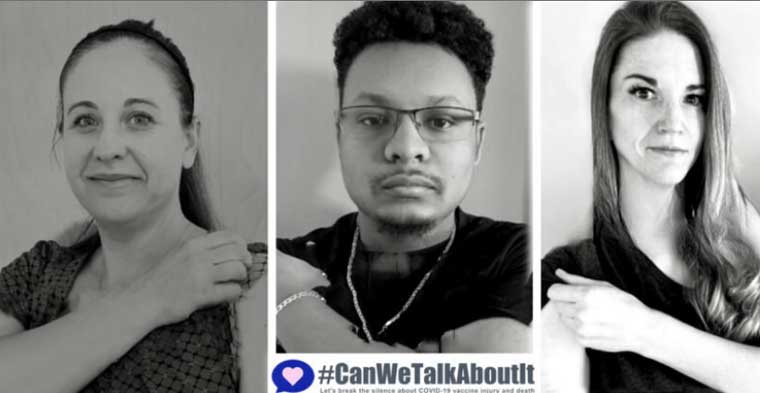 #CanWeTalkAboutIt: Global campaign launches to expose how 'covid' shots can injure and kill people | added July 23
The founders of a new online campaign — #CanWeTalkAboutIt — hope to break the culture of silence around covid-19 vaccine injuries by encouraging people injured by the vaccines to share their personal stories. Launched last month with a live online "Let's Talk" webcast, #CanWeTalkAboutIt brings together the vaccine-injured with medical experts willing to speak out about the risks of covid-19 vaccines. The campaign also seeks to help people injured by the vaccines network and locate resources and information in their own countries and communities.
It also invites them to submit a black-and-white photo, with their right sleeve rolled up, wearing a band-aid to symbolize that they got the vaccine, and share the post, with a short description of the injuries they experienced, on their social media networks with the #CanWeTalkAboutIt hashtag.
In an interview with The Defender, Agnieszka Wilson, one of the founders of the campaign, said she became aware of questions surrounding the safety of various vaccines after sustaining a probable vaccine injury — rheumatoid arthritis, which she developed after she got the Tdap vaccine — during her pregnancy. This incident led her to discover the silence that often accompanies vaccine injuries.
---
They're back: W.H.O. declares 'monkeypox' a global health emergency | added July 23
For the second time in two years, the World Health Organization has taken the extraordinary step of declaring a global emergency. This time the cause is monkeypox, which has spread in just a few weeks to dozens of countries and infected tens of thousands of people.
Dr. Tedros Adhanom Ghebreyesus, the W.H.O.'s director general, on Saturday overruled a panel of advisers, who could not come to a consensus, and declared a "public health emergency of international concern," a designation the W.H.O. currently uses to describe only two other diseases, covid-19 and polio.
"We have an outbreak that has spread around the world rapidly through new modes of transmission, about which we understand too little, and which meets the criteria" for a public health emergency, Dr. Tedros told reporters. The committee's inability to come a consensus also highlights the need for a better process to decide which events represent public health emergencies. It is apparently the first time that the director general has overruled his advisers to declare a public health emergency.
---
Fauci praises 'covid' drugs for Biden's health improvement after testing positive again | added July 23
Chief White House medical adviser Anthony Fauci said on Saturday that President Biden's health "continues to improve" after he tested positive for covid-19 earlier this week. "The president continues to improve. He's putting in a full day of work virtually, and as each day goes by he's doing fine," Fauci told "CBS Saturday Morning."
He continued: "And so as we've said before, given the fact that he's been vaccinated, doubly boosted and is receiving Paxlovid, a drug that clearly goes a long way to preventing progression of disease, we fully expect that he's going to be doing very well." White House physician Kevin O'Connor confirmed that Biden has a normal pulse, blood pressure, respiratory rate and oxygen saturation, according to CBS.
Responding to concerns about Biden occasionally appearing without a mask since he tested positive for covid-19 Thursday morning, Fauci said, "When you see him without a mask then he's following the CDC recommendations." The Centers for Disease Control and Prevention (CDC) says that those who have tested positive for covid-19 should isolate for five days and wear a mask if they must be around others at home, and that they should continue to wear masks around others for 10 days after symptoms start or, if they are asymptomatic, after diagnosis.
---
Health experts research link between genetics,T cell immunity, allergies and asthma to likelihood of getting 'covid', claim defenses may not hold up with BA.5 variant | added July 23
A majority of people in the U.S have had covid-19 at least once — likely more than 70% of the country, White House Covid-19 Response Coordinator Ashish Jha said on Thursday, citing data from the Centers for Disease Control and Prevention.
Many have been infected multiple times. In a preprint study looking at 257,000 U.S. veterans who'd contracted covid at least once, 12% had a reinfection by April and about 1% had been infected three times or more. This raises an obvious question: What is keeping that shrinking minority of people from getting sick? Disease experts are homing in on a few predictive factors beyond individual behavior, including genetics, T cell immunity and the effects of inflammatory conditions like allergies and asthma.
But even as experts learn more about the reasons people may be better equipped to avoid covid, they caution that some of these defenses may not hold up against the latest version of omicron, BA.5, which is remarkably good at spreading and evading vaccine protection.
---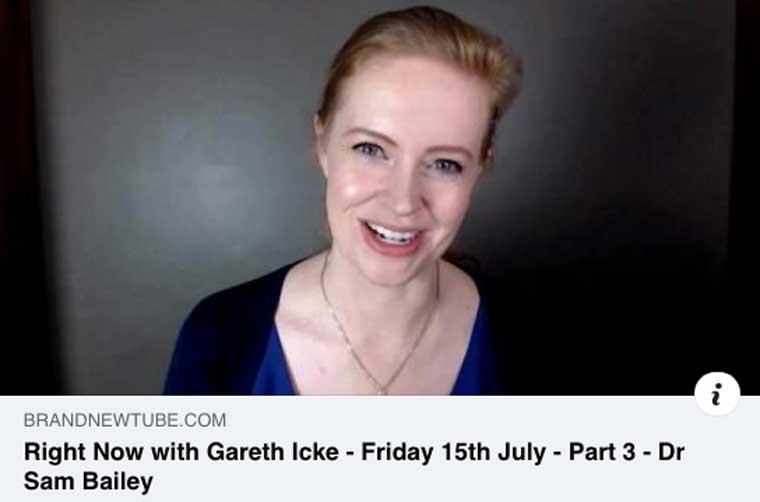 Sam Bailey on 'covid' virus mania | added July 23
In this video, Sam talks about what motivated her after getting fired from her job to act on what she knew was deeply wrong with the 'covid' pandemic, especially with fraud PCR testing.
---
CDC advises 87 percent of Americans should be covering their faces indoors or at least considering it | added July 23
The number of Americans who should be wearing a mask while indoors is increasing, according to data from the Centers for Disease Control and Prevention. More than 60% of the U.S. lives in counties where they should be wearing a mask indoors in public spaces, according to the CDC's covid-19 community levels. An additional nearly 27% of the population lives in areas where they should consider masking if they are at high risk for severe covid-19.
Just 13% of the population – a number that has been shrinking as covid-19 infections and hospitalizations increase – lives in an area where they do not need to consider masking while indoors, per CDC's recommendations. The U.S. is averaging more than 125,000 new coronavirus cases each day, which is certain to be an undercount as many rely on at-home tests that don't get reported to county health departments.
Hospitalizations are also increasing, with more than 6,100 people with covid-19 admitted on average each day. That's nearly double the average from two months ago. Covid-19 deaths have remained mostly stable over the past three months at around 350 on average each day, though experts say the number is too high.
---
'Covid' comebacks and a forever pandemic | added July 23
Covid is back in every headline. As the new normal crowd get desperate to scare people into accepting the Great Reset they're going back to their old favourite to get us used to the forever pandemic.
The UK's "covid cases" are (apparently) up to 3.8 million, according to the Office of National Statistics. It's reportedly just as bad in the EU, where "cases" (allegedly) tripled in six weeks. Thing's are looking pretty grim across the pond too, with "cases" "surging" all across the US.
It's no better on the other side of the (supposed) ideological divide. Russia, China and India – despite being brave multipolar warriors locked in a 5D chess struggle against the machinations of the globalist elite – have all seen "cases" of the "new variant" as well. No matter where you live "cases" are on the way up. But, as we all know, "cases" actually means "people who tested positive", and is a fudged statistic used entirely for propaganda purposes. The new "wave" is really just about selling one big idea: The pandemic will never end.
---
The needle damage is done with iconic rockers like Mick Jagger, Neil Young and Patti Smith | added July 23
Check out this month-old video of "covid-recovered" Mick Jagger (a/k/a "Sir Mick Jagger"), cheerily announcing the resumption of the umpteenth Rolling Stones tour, which had been interrupted by the singer's struggle with whatever "variant" he had allegedly contracted.
I'd like to say that this upbeat appearance by the ancient rocker takes me back to when I saw the Stones play in Chicago (twice) and in London (at the Palladium in 1965, where the original Moody Blues, with Denny Laine, opened for them), several years before they started packing big arenas in the Seventies. I'd like to say that about this old "icon," but I can't; and not because the lissome, pouty "Jumping Jack Flash" of yesteryear looks absolutely nothing like this Aztec gargoyle with the fluffy bangs and ivory shirt.
No, this Mick Jagger doesn't, and can never, take me back to those exhilarating days ("Bliss was it in that dawn to be alive,/ And to be young was very heaven"), because—like nearly every other of the rock greats who so thrilled me then, and since—he's been transformed, by "covid," from a harbinger of joy and freedom (of a sort) to a bio-fascist operative, staunchly pushing the "vaccines" (one of which may well have helped kill Charlie Watts), and even jeering those opposed to "vaccination," and doing so in favor of Bill Gates.
---

Dr. Buzz Aldrin on the moon's existence | added July 23
Ali G confronts Aldrin on moon conspiracies, horses on Venus and more. Happy Saturday.
---
Unvaxed young adult contracts vaccine-derived polio, marking first U.S. case in nearly a decade | added July 22
An unvaccinated young adult from New York recently contracted polio, the first U.S. case in nearly a decade, health officials said Thursday. Officials said the patient, who lives in Rockland County, had developed paralysis. The person developed symptoms a month ago and did not recently travel outside the country, county health officials said.
It appears the patient had a vaccine-derived strain of the virus, perhaps from someone who got live vaccine — available in other countries, but not the U.S. — and spread it, officials said.
The person is no longer deemed contagious, but investigators are trying to figure out how the infection occurred and whether other people were exposed to the virus. Most Americans are vaccinated against polio, but this should serve as a wake-up call to the unvaccinated, said Jennifer Nuzzo, a Brown University pandemic researcher.
---
Double vaxed and boosted Biden tests positive for 'covid', experiencing mild symptoms | added July 22
President Joe Biden said Thursday that he's tested positive for covid-19 but will continue to work while in isolation at the White House despite his mild symptoms. In a video posted to Twitter, Biden told Americans that he is "doing well" and that his symptoms continue to be mild.
"I guess you heard, this morning I tested positive for covid. But I've been double vaccinated, double boosted. Symptoms are mild and I really appreciate your inquires and concerns. But I'm doing well, getting a lot of work done. Going to continue to get it done and in the meantime, thanks for your concern and keep the faith. It's gonna be OK," Biden, who was unmasked while standing outside on the Truman Balcony, said in the 20-second video the White House says was filmed by a masked and socially distanced videographer.
The mild symptoms and diagnosis protocol for Biden — a double-boosted 79-year-old at high risk for experiencing severe illness — will mean isolating and "working and resting" at the White House residence for the rest of the day, according to a senior administration official
---
UK and Australian data reveals fatal 'covid' jab problem, causing a pandemic of the boosted | added July 22
Go on — you may have been in two minds — but that's only because you've had a bad case of cognitive dissonance no thanks to all those terrible, twisted, conspiracy theorists!
Check out the official data for England from the Office for National Statistics (ONS) — and you'll see clear evidence for why you need to get your jabs up-to-date. You'll be over 13 times less likely to die from a death involving covid-19. Your all-cause mortality risks, even, will be around two and a half times lower if you're fully jabbed — isn't that something of a bonus?
Office for manipulated statistics. For the data-hungry among you, it's all there in Table 3 from the latest edition of the "Deaths by vaccination status, England" dataset courtesy of the ONS's National Immunisation Management Service. Look beneath the surface of these data and you'll find a problem, however. A fatal problem. The same dataset also tells you that you'll be 65% more likely to die from non-covid-19 deaths if your jabs are fully up-to-date, compared with being unvaccinated. That simply can't be!
---
Bobbie Anne Cox discusses Stew Peters interview over secret NY quarantine camps | added July 22
I was just interviewed by Stew Peters.
Thankfully, he had heard about my recent victory striking down tyrannical Governor Kathy Hochul's quarantine camp regulation, and he wanted to help spread the inspiring word across the country that, even in this "deep blue" state of New York, the Constitution is still alive.
Stew titled the interview, "Secret NY Quarantine Camps Obliterated: Hero Lawyer Exposes, Destroys U.S. Concentration Camp", and the interview made clear that Stew "gets it".
He said at one point at the beginning of the interview what I have been saying since I took up this quarantine camp fight so many months ago, that: "New York is a testing ground for the modern communist dystopia… What New York can get away with will eventually be copied in every 'blue' state… and then of course nationwide… If we can beat them outright in New York, then we can protect the entire country as well…"
---
New Zealand reports record breaking number of people dying from 'covid' | added July 22
WELLINGTON, July 22 (Reuters) – New Zealanders are dying from covid-19 at record rates as the country battles a new wave of the omicron strain that is particularly affecting the older population.
Deaths from the virus reached 151 in the seven days to July 16, compared with 115 in the worst week of the previous wave, in March, according to Health Ministry data. In the latest 24 hours, 26 people died from covid, all aged over 60, the ministry said in a statement on Friday.
The omicron BA.5 sub-variant is driving the current wave in New Zealand, which has 5.1 million people. There have been 64,780 active cases in the past seven days, although authorities say many infections are unreported. Once regarded as a model for preventing covid infection, New Zealand's swift response to the pandemic and its geographic isolation kept it largely free from the virus until the end of last year.
---
Hong Kong denies any link to 'covid' jabs causing 115 deaths within 14 days of inoculation | added July 22
The Hong Kong government has denied any causal link between covid-19 vaccination and 115 reported deaths that occurred within 14 days of receiving a covid-19 vaccine. The government released the vaccination surveillance report on June 29, acknowledging that in the week ending June 26, the Hong Kong Department of Health had received 44 reports of vaccinated citizens experiencing abnormal health conditions after receiving a covid-19 vaccine.
Two individuals, a 74-year-old woman and a 60-year-old man, died within 14 days of being vaccinated. However, the report said there was no clinical evidence to prove that the abnormal reactions and deaths were caused by the vaccines. During the same period, a 10-year-old boy experienced chest pain a day after receiving the BioNTech, Pfizer vaccine. He is suspected of having myocarditis or pericarditis, the report says, adding that the boy is currently in stable condition.
As of 8 p.m. June 26, 7,734 abnormalities after covid-19 vaccination have been reported to the Hong Kong Department of Health, and 115 deaths within 14 days of receiving a covid-19 vaccination since the start of the pandemic.
---
In memory of all those who 'died suddenly' in U.S. and worldwide, July 11-18 | added July 22
Note the ever-higher toll in weird drownings—especially in the ocean, but also in canals, rivers, lakes and swimming pools—and (ever less) mysterious accidents. Italy, as ever, leads the world in such macabre anomalies (with Spain's and Indonesia's numbers growing), but we now see them all over (with spikes in drownings in the UK and Hawaii).
Of course, this overview is grossly incomplete, as we have yet to find indigenous assistance tracking all such "sudden deaths" in highly "vaccinated" countries such as Israel and New Zealand.
And yet we will push on with this necessary project, as others will, until enough of those now hypnotized snap out of it at last, help STOP this unprecedented crime again humanity, and bring all those responsible—including "our free press"—to justice.
---
Here's why world governments want you to fear 'climate change' with the recent heat waves | added July 22
The climate crisis is a public health crisis", that is a tweet by Hillary Clinton's official twitter account yesterday afternoon. The tweet included a link to a news story claiming that Spain and Portugal had seen over a thousand people had die in the past week, due to the heatwave (they've since amended that number to over 2000). I don't want to get into the maths of it, but across two countries totalling around 58 million people, 2000 in a week is not very many at all.
And, as I pointed out on Twitter, in a post-covid world we can't really be sure what "died due to the heat" even means. Case in point – we're already seeing drownings termed "heatwave deaths"…because they wouldn't have been swimming if it wasn't so hot. But we're not here to fact-check yet more figures or definitions. The point of this article is to highlight the message behind the tweet, and it's not a new one. It's all about taking the powers the states have acquired through "covid", and then applying them to "climate change".
Maybe that means "climate lockdowns", or "climate passports", or rationing fuel or banning travel…but whatever terms or phrases they eventually use, it's definitely some authoritarian fantasy made flesh. That's the target, and it has been from the beginning. Since the earliest days of the "pandemic" there have been consistent (and ludicrous) attempts to try and associate "covid" and "climate" in the public mind.
---
'Monkeypox' could become the new established sexually transmitted disease | added July 22
NEW YORK (AP) — The spread of monkeypox in the U.S. could represent the dawn of a new sexually transmitted disease, though some health officials say the virus that causes pimple-like bumps might yet be contained before it gets firmly established.
Experts don't agree on the likely path of the disease, with some fearing that it is becoming so widespread that it is on the verge of becoming an entrenched STD — like gonorrhea, herpes and HIV. But no one's really sure, and some say testing and vaccines can still stop the outbreak from taking root.
So far, more than 2,400 U.S. cases have been reported as part of an international outbreak that emerged two months ago. Health officials are not sure how fast the virus has spread. They have only limited information about people who have been diagnosed, and they don't know how many infected people might be spreading it unknowingly.
---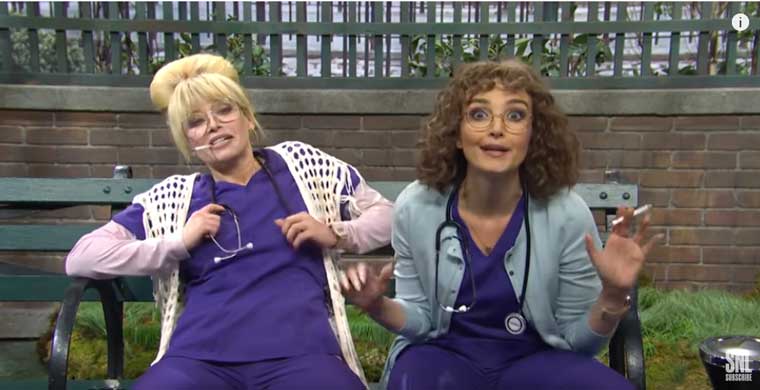 Two nurses on smoke break | added July 22
In this Cut for Time sketch two nurses (Natasha Lyonne, Chloe Fineman) host a show about the dying art of smoking cigarettes accompanied by their boss and two French tourists. Funny how no one talks in mainstream media about how environmental issues and the second hand smoking of cancer sticks can lead to sore throats, respiratory illness and communicable disease.
---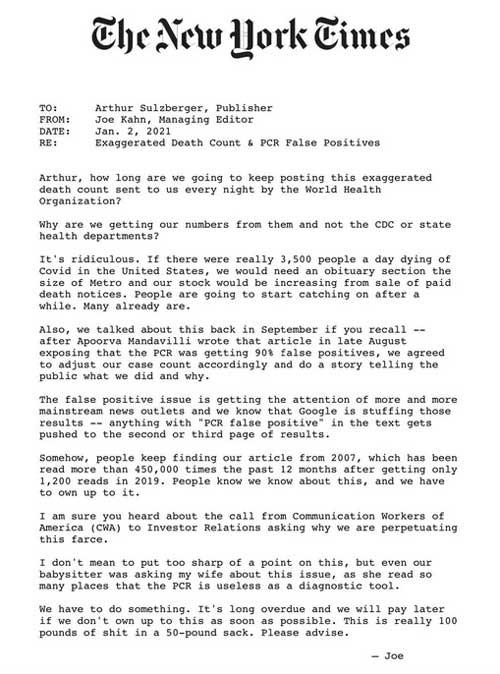 Editor's Note: The 2007 article Kahn refers to in the email that was viewed 450,000 times in the previous 12 months is titled: Faith in Quick Test Leads to Epidemic That Wasn't. It covered a bizarre medical episode at Dartmouth-Hitchcock Medical Center where botched PCR testing turned out false positives of whooping cough causing thousands to unnecessarily receive antibiotics and vaccines. — mmd
---
Eric, I need to know when, and how, They started hammering on the urgent need for a "vaccine," and and when and how doctors/scientists warned against it. Do you have that?
— Mark
Hi Mark,
From my study of every day in 2019 and 2020, it is a process. This is a summary of three major areas in the chronology. You know most of it, but when you see it as a movie instead of as torn up stills, it makes more sense. I'm keeping this as short as I can.
First, in October, you see direct evidence of the plans for the mRNA vaccine on a C-Span event where Fauci, along with a bunch of NGO vax do-gooder magnates, says that we must make the flu as scary as AIDS and cancer — and answer with a vaccine. This is about 10 days after Event 201.
***Late January 2020***
They roll out the "pandemic" knowing they have no outbreak in Wuhan, and no virus isolated, available, purified, what have you. China does a hard lockdown in Wuhan with just 17 claimed deaths in a city of 9.5m. It is a farce.
They create the appearance of a global outbreak — then declare one — merely by exporting PCR instructions that knowingly generate false positives anywhere they are sent, so it seems "like a virus is spreading."
In late January 2020, there are a series of propaganda moves (fake videos, fake articles, claims of a snake virus, promises that this will be as bad as the Spanish Flu from Ferguson, a second Netflix "documentary" promising megadeath) that get the fire started.
This is all in a matter of 10 days — from January 21 to January 31. I have all the screen shots and links if you want.
Everything that proceeds from there is a construction; a material lie. New York City locks down on March 12 with just 76 PCR positives — knowing that according to the CDC, a PCR positive is NOT an infection and knowing years in advance that there are false pandemic events documented by the CDC created by 100% false positives. But everything is based on the PCR with no real virus to prime the test.
Where you find the push for the vaccine is, I think, two places. Early in the "outbreak," discussion of anything that might help the situation is prohibited. Everyone who questions anything is deplatformed. Why? The conditioning is that the "vaccine" is the only answer. Holistic healers all roll over. I thought that discussion would erupt — but no; they are terrified and fall for the psyop and just give up.
***Early to Mid 2020: All Deaths are Covid***
CDC (in late March) and WHO (a week later) issue death reporting guidelines that allow anything to be called a "covid" death — so it looks like there are a lot. By May, it's commonly known that CDC admits that 94% of "covid" deaths had average four other diseases. So anyone watching knows that "covid" isn't killing anyone. But they just roll on.
In May, there are unmasked George Floyd protests featuring all kinds of politicians in most major cities and no "bump" in cases. But they roll on and on with the claim of a pandemic, introducing wave after wave of death threat propaganda.
Then in the autumn there are a series of extremely telling events. First, the number of "hospitalizations" is down to between 1 and 2 in 10,000 in New York — there is no need to mitigate anything. All the mitigation methods were to "protect the system."
They are still herding everyone toward a "back to normal once we have a vaccine" state of mind. It becomes a monomaniacal fixation: the only thing anyone is conditioned to settle for. Any discussion of ANY other approach to the problem is banned, in social or mainstream media.
***Late 2020: No "Cases," New Lockdowns***
Then condensed within about one week in late November 2020, three things happen:
1. A study of 9.5m people in China (published in Nature, the top of the heap) shows there is no "asymptomatic spread."
2. Johns Hopkins (a founder of the "pandemic") issues a report that says there are no excess deaths in any category.
3. And the Corman-Drosten Review Report is published, proving that here is no valid test. No valid test means no outbreak — the outbreak is entirely based ON the test — but this is ignored. A little earlier, the New York Times had published a credible article saying that 90% of the positives in New York and Massachusetts were false.
But as summer ends, and the "vaccine" approaches, cities start to lock down again. The "vaccine" is about to be rolled out; there is so little happening scientists are saying they don't have enough "cases" to even observe the efficacy of the "vaccine."
Still the trend around the world is late-night lockdowns, such as of restaurants and gymnasiums after 10 PM, when nobody is there anyway. It's all for show.
I was getting New York's numbers directly from Cuomo's office, which show a statistically insignificant number of cases — well within a tiny fraction of the margin of error. But they ramp up the hype, shut businesses again and generally terrorize people — it's utterly bizarre to see the numbers and then see the claims people like Cuomo and his peers are making.
Then in December, they start injecting people. And immediately, they start getting sick. The fact of doctors objecting is more scattershot, but the clues are there. Still, what stands out is they create the DEMAND for the injection with no reason for it whatsoever. If you think anything happened, it's already over by November, the test is debunked, asymptomatic spread is nonexistent, and none other than Hopkins admits that there are no excess deaths.
There is no emergency, and the very basis of all measures and of the vaccine is an emergency that does not exist.
---
The three biggest 'covid' scientific developments happened in November 2019 | added July 21
Dear Friend and Reader:
[December 1, 2020] This year we have all been dealt about as much as we can handle, maybe a lot more. Many people were exhausted before all that has happened, and have been pushed to the edge.
The world has not just experienced what we are told is a pandemic but many related events, and many ways of perceiving it. Most people are feeling the economic impact of entire economies reshaped, school districts shut down, industries vanished, and tens of millions newly unemployed or out of business, nearly overnight.
Yet there seems to be little agreement on what is happening. People I know who posited themselves as radicals both on the left and the right are arguing that we should trust the government. (And what was that AK-47 for anyway?)
---
Washington, D.C. announces 'covid' vax mandate for students over 12 years old this fall | added July 21
Students over the age of 12 will be required to receive covid-19 vaccines this fall in Washington, D.C., the district's Office of the State Superintendent of Education has announced.
"We want to make sure that all of our students have everything they need for a healthy start to the school year," State Superintendent of Education Dr. Christina Grant said in a statement on Tuesday. "This means making sure children see their primary medical provider for a well-child visit and receive all needed immunizations."
Beginning this fall, for the 2022-23 school year, student vaccine requirements will include the covid-19 vaccine for all students for whom there is a federally, fully approved covid-19 vaccine. Unless exempted, children ages 12 to 15 will be required to receive a primary covid-19 vaccine series, or to have started receiving their shots by Sept. 16, 2022. Similarly, all students 16 or older must have received, or have started receiving, their primary covid-19 vaccination series by the beginning of the school year.
---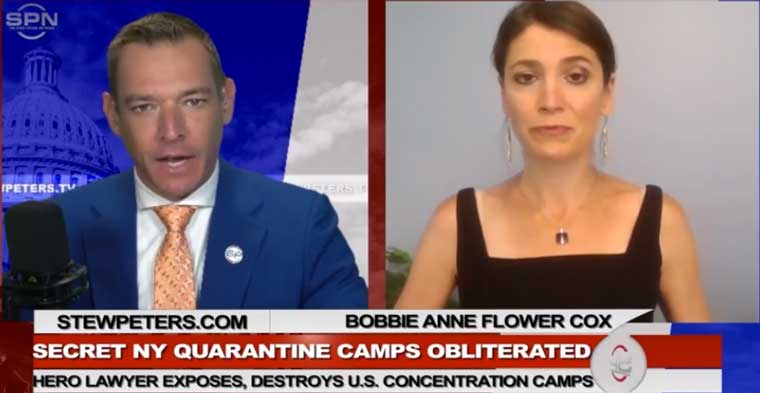 Uniting NYS Attorney Bobbie Anne Flower Cox on unlawful quarantines in New York | added July 21
Stew Peters did a terrific interview with our attorney about our historic victory striking down Governor Kathy Hochul's unconstitutional quarantine camps regulation!
Here is some of what Stew said during the interview:
"Nobody is riding into the rescue to save this country… We are the ones that have to step up and take action.
We have to be the ones that fight for change in our communities. We have to the be the ones that take back political offices. We have to be the ones that take back our future elections from fraud… We have to fight everywhere even in states like New York… New York is a testing ground for the modern communist dystopia… What New York can get away with will eventually be copied in every 'blue' state… and then of course nationwide… If we can beat them outright in New York, then we can protect the entire country as well…"
---
Federal lawsuit filed against U.S. government for hiding potential conflict of interest data on Fauci's wife | added July 21
A lawsuit filed in federal court accuses the U.S. government of stonewalling because officials won't release documents pertaining to the employment and potential conflicts of interest involving Christine Grady, Ph.D., chief of the National Institutes of Health (NIH) Department of Bioethics — and wife of White House Chief Medical Adviser Dr. Anthony Fauci.
American Transparency, a nonprofit operating as OpenTheBooks.com, filed the complaint July 12 in the U.S. District Court for the District of Columbia against the U.S. Department of Health and Human Services (HHS). The HHS is the parent agency of the NIH, which in turn is home to the National Institute of Allergy and Infectious Diseases (NIAID), headed by Fauci.
The lawsuit describes OpenTheBooks as "the largest private repository of United States public-sector spending." Judicial Watch, a legal watchdog group, is assisting with the suit via its legal counsel, Paul J. Orfanedes. According to the lawsuit, OpenTheBooks on April 8 filed a Freedom of Information Act (FOIA) request with the NIH, seeking the following records: All employment contracts, modifications and addendums regarding Grady since she was hired as chief of the Department of Bioethics. Any confidentiality agreements/documents, conflict-of-interest waivers or documents, ethics disclosures and financial and/or economic interest disclosure documents. Grady's current job description.
---
German government admits 'covid' shots cause serious adverse reactions for one in 5,000 doses, contradicts own real data that shows one in 300 doses | added July 21
The German Government publicly acknowledged on Wednesday that the covid vaccines cause serious side effects for one in every 5,000 doses.
A tweet from the Ministry of Health stated (via Google translate): "One in 5,000 people is affected by a serious side effect after a covid19 #vaccination. If you suspect #sideeffects, get medical attention and report your symptoms to @PEI_Germany." It later added a correction that the figure related to the reporting rate and to doses rather than individuals: "Correction: According to @PEI_Germany, the reporting rate for serious reactions is 0.2 reports per 1,000 vaccine doses."
This is an unusual and welcome admission from a Government, and perhaps the beginning of governments properly acknowledging the scale of injuries caused by the novel covid vaccines. However, the one in 5,000 figure (the source for which is not stated) is certainly on the low side. The correction tweet clarified that it was a reporting rate of serious reactions, so perhaps it refers to the rate of adverse event reports to the German equivalent of the Yellow Card and VAERS passive reporting systems.
---
World Health Organization convenes again to consider monkeypox a global crisis | added July 21
LONDON (AP) — As the World Health Organization's emergency committee convened Thursday to consider for the second time within weeks whether to declare monkeypox a global crisis, some scientists said the striking differences between the outbreaks in Africa and in developed countries will complicate any coordinated response.
African officials say they are already treating the continent's epidemic as an emergency. But experts elsewhere say the mild version of monkeypox in Europe, North America and beyond makes an emergency declaration unnecessary even if the virus can't be stopped. British officials recently downgraded their assessment of the disease, given its lack of severity.
"I remain concerned about the number of cases, in an increasing number of countries, that have been reported," WHO Director-General Tedros Adhanom Ghebreyesus told the emergency committee as its meeting got underway.
---
Dr. Harvey Risch: 'covid' vax-induced antibodies unable to neutralize 'virus' due to spike proteins | added July 21
The antibodies triggered by covid-19 vaccines are interfering with people's immune systems as newer virus variants emerge, Dr. Harvey Risch said.
The two most widely-used vaccines in the United States, produced by Pfizer and Moderna, both work by sending messenger RNA into muscle cells, where they produce a piece of the spike protein from the virus that causes covid-19. The spike protein triggers the production of antibodies, which are believed to help prevent infection by SARS-CoV-2, which causes covid-19, and fight illness if one still gets infected.
But the vaccines are based on the spike protein from the original virus variant, which was displaced early in the pandemic. Since then, a series of newer strains have become dominant around the world, with the latest being BA.5. "The vaccines only make a very narrow range of antibodies to the spike protein," compared to the broader exposure experienced when one gets infected, Risch, an epidemiology professor at the Yale School of Public Health, told EpochTV's "American Thought Leaders."
---
'Omicron' subvariant symptoms change to include sore throat and hoarse voice | added July 21
The top symptoms of the omicron covid-19 variant may differ from symptoms that were common at the start of the pandemic. Omicron may also be less severe than the delta variant, a study out of the U.K. found. People with omicron often report sore throat and a hoarse voice, which were not as prevalent in delta cases, a Zoe Health Study found. This is true for vaccinated and unvaccinated patients.
People who contracted the omicron variant were less likely to be hospitalized compared to those with the delta variant, Zoe Health said in a press release about the study. Symptoms also lasted for shorter periods – an average of 6.87 days, compared to 8.89 days.
Earlier covid-19 variants often caused people to lose their sense of smell. The study found that symptom appeared in less than 20% of cases and often days after the first symptoms began. Other serious symptoms that used to be prevalent – like fever, headaches, brain fog and eye soreness – are less prevalent in omicron cases. However, they can still occur.
---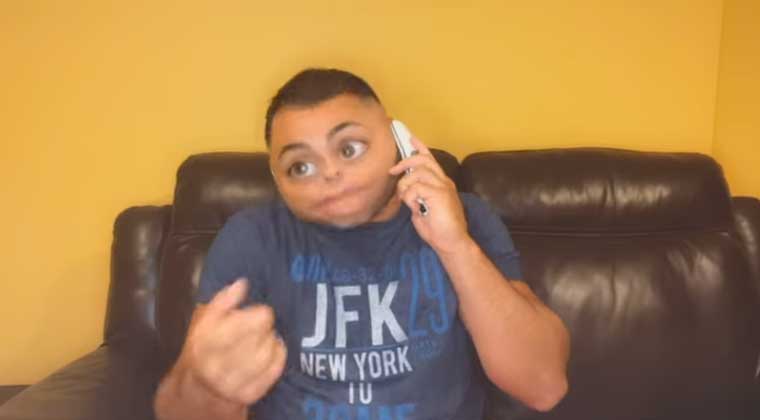 You can't please everyone | added July 21
No matter what you do and how many options you give, sometimes it's just not enough.
---
Editor's Note: the bioweapon narrative | added July 20
Hi all, good morning from NY
This is philosophical but I hope, on topic.
Regarding the bioweapon narrative and a few other facets of this — I again suggest a figure-ground analysis. This only looks like it's coming from the top. The people pushing this are drawing their energy from the ground; from below, like a hurricane draws energy from the ocean, or like Bob Dylan gave a voice to pre-existing sentiments in the public.
They are also relaying how the world is now a place made of tribes, induced by electricity and today digital in particular. That is the means by which this is happening, and whatever may be their "organizational affiliation," part of what is going on in the refusal to break ranks on the "virus" issue is not wanting to be cast out of the tribe. This is such a primal terror it defies easy description and almost disappears.
The reason that the bioweapon theory exists is that it is so plausible, in the public mind. This has nothing to do with whether GOF is actually possible or whether the "weapons" are replication competent. Rather, it is the dim recognition that "they are out to get us" and "they did this."
Also it provides the satisfaction of "there is an understandable cause to this." We should note this need, and the corresponding distrust of government. The biggest GOF/lab release pushers include psychiatrist Breggin, whom I hold as an inherently honest person. But he is latched onto the narrative.
Lab-release and gain-of-function are the same thing for most people; and lab release is true in the sense of phony gene scripts that were indeed released from labs.
What few recognize is that "virology labs" are mostly metagenomics labs — they are not really Bat Woman hopping around in her BSL4 bunny suit connected by a hose. There is always a grain of truth to any lie that succeeds at gaining traction.
People pushing GOF have figured out to tap into a public concern. I think we need to do the same thing, using honest facts. The traction of GOF/lab release reveals an energy source.
So too does the belief in the virus. — efc
---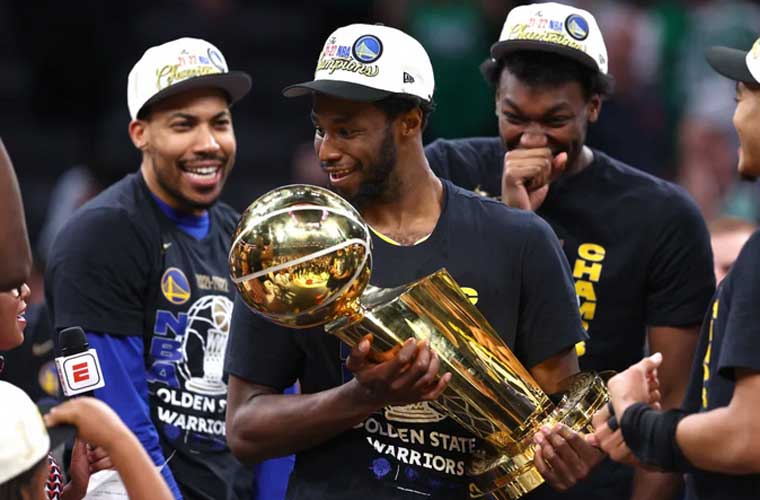 Andrew Wiggins says he regrets getting 'covid' vax after winning NBA title | added July 20
Andrew Wiggins had a phenomenal season in Golden State, one that culminated with him helping the Warriors win their fourth title in eight years. That marked his first NBA title, too.
Yet on Monday, Wiggins said he regretted receiving a covid-19 vaccine at all — which allowed him to play full time with the Warriors after he held out during the offseason. "I still wish I didn't get [vaccinated], to be honest with you," Wiggins said, via FanSided. "But you've got to do what you've got to do."
Wiggins was one of the last notable holdouts in the league to get the coronavirus vaccine ahead of the season. Due to local ordinances in San Francisco, Wiggins wouldn't have been allowed to participate in home games with the Warriors at the Chase Center had he remained unvaccinated for much of the year. His situation was very similar to that of Brooklyn Nets star Kyrie Irving, who didn't get vaccinated and missed all but 29 games this season.
---
CDC approves Novavax to offer hesitant unvaxed a conventional technology | added July 20
The Centers for Disease Control and Prevention on Tuesday signed off on Novavax's two-dose covid-19 vaccine as a primary series for adults, offering people who are unvaccinated a choice to receive a shot based on conventional technology in use for more than 30 years.
The CDC's committee of independent advisors voted unanimously to recommend the vaccine for people ages 18 and older after reviewing the shots' safety and effectiveness during an hourslong public meeting Tuesday. CDC Director Dr. Rochelle Walensky backed the recommendation later in the evening, the final step in the U.S. authorization process.
The CDC, in a statement, said the vaccine will be available to the public in the coming weeks. The Biden administration has secured 3.2 million doses of Novavax's vaccine so far, according to the Health and Human Services Department. The CDC's approval completes a two-year journey for Novavax, one of the early participants in the U.S. race to produce a vaccine to protect against covid-19. The small Maryland biotech company received $1.8 billion of taxpayer money from Operation Warp Speed, but struggled to get its manufacturing base in place and ultimately fell behind Pfizer and Moderna.
---
Top doctors and scientists fed up with low morale and "bad science" at leading U.S. public health agencies | added July 20
Top doctors and scientists at the leading U.S. public health agencies are "frustrated, exasperated and alarmed" about the direction of the agencies they work for, according to the authors of a Substack post published last week. They're also embarrassed — about "bad science." And many are leaving. "It's like a horror movie I'm being forced to watch and I can't close my eyes," said one senior official with the U.S. Food and Drug Administration (FDA). "People are getting bad advice and we can't say anything."
The comment was one of many culled from calls and text messages between officials and the article's co-authors, Marty Makary M.D., M.P.H., and Tracy Beth Høeg M.D., Ph.D. Makary and Høeg said the officials who spoke to them agreed to be quoted — but only anonymously, for fear of professional repercussions. The National Institutes of Health (NIH) and the Centers for Disease Control and Prevention (CDC) are plagued with "low morale" and "high turnover," officials told Makary and Høeg.
"At the NIH, doctors and scientists complain to us about low morale and lower staffing: The NIH's Vaccine Research Center has had many of its senior scientists leave over the last year, including the director, deputy director and chief medical officer," they wrote.
---
Cruise line shares jump after CDC announces an end to restrictive 'covid' program | added July 20
Shares of cruise lines including Carnival, Royal Caribbean and Norwegian rose Tuesday after the U.S. Center for Disease Control ended its covid-19 program for cruise ships. The CDC's program for cruise ships, which became voluntary earlier this year, required all passengers to be tested, encouraged vaccinations for staff and passengers and outlined specific quarantine procedures in the event of an outbreak.
The CDC said it would still provide guidance for cruise ships handling of covid-19 cases, but that companies can now use their own strategies to mitigate the spread on the virus. That means cruise lines can make their own policies regarding vaccination, testing, and quarantine requirements.
Carnival shares gained about 7% on Tuesday to close at $10.36, while Royal Caribbean shares gained almost 6% to $36.36 and Norwegian shares rose roughly 3.5% to $12.85. The CDC's change is expected to give cruise liners more flexibility, which could allow for more travelers on ships and lower costs for the industry.
---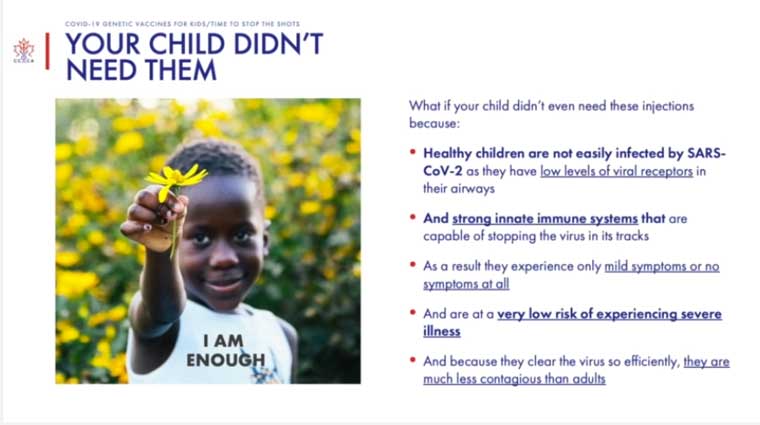 It's time to stop the shots | added July 20
Editor's Note: The CCCA organization does an efficient job of breaking down how data gets misconstrued even though they acknowledge 'covid' exists when it hasn't been isolated. — mmd
Before you allow your small child to be injected with a covid-19 shot, stop, and do some research. You owe it to them to make sure you are not exposing them to an unacceptable risk, for little to no benefit.
---
Eighty-six year old man interrogated at Canadian airport for not using ArriveCan application | added July 20
The interaction between an 86-year-old man in a wheelchair who did not use ArriveCan to enter the country and a presumed Canadian government official has been caught on a now-viral video. The fully vaccinated and double-boosted elderly man and his daughter can be seen arguing with the official about the mandatory use of the ArriveCan app, as the man doesn't own a cellphone.
The video was apparently shot by the man's daughter and posted online on July 16. The official is heard asking the daughter why she's not putting her father under her account, since she used the ArrieCan app to register her own arrival. "How come you don't want to do it?" asked the official. "Why should I have to?" answers the daughter. The official says because it's a requirement to enter Canada.
"What if he was flying by himself?" asks the daughter. "I will be flying by myself and I don't have a cellphone," says the elderly man. "This is bureaucracy gone amok." The elderly man says he's received four shots of covid-19 vaccines and should be allowed in without using ArriveCan. "Why not let's just do the paperwork and get this over with?"
---
The fear-mongering propaganda campaign of "The Dark Winter" for unvaccinated | added July 20
As we are dealing with the another wave of contagion fearporn, I would like to revisit the topic of the "dark winter for the vaccinated" from last year. Remember the dark winter for the unvaccinated? The Daily Beast even assigned an appropriate rubric to the story!
Well, I am in a community of mostly unvaccinated people, and I don't know of anyone who died from covid this past winter. Or after. And yes, the engineered synthetic spike protein is a toxin—and on environmental exposure, our bodies react to it like bodies react to toxins. Occasionally, someone gets spike poisoning—and they deal with the poison by either just resting or taking supplements and the horse dewormer.
(Speaking of the horse dewormer, here is a really interesting paper by Dr. Sabine Hazan that suggests a mechanism of action; she proposes that it feeds good bacteria in the gut, which is critical to our immune response; and yes, there could be many mechanisms of action, and there certainly are different opinions about viruses, etc.)
---
University researchers claim insufficient evidence that low serotonin causes depression | added July 20
Low serotonin levels do not cause depression, according to a major review. Today's landmark findings call into question society's ever-growing reliance on antidepressants like Prozac. Millions of patients take selective serotonin reuptake inhibitors, designed to boost levels of the 'feel-good' chemical.
University College London researchers argue, however, that there's 'no convincing evidence' that depression is caused by an imbalance of the chemical. One academic involved in the study described the findings as 'eye-opening', and that 'everything I thought I knew has been flipped upside down'.
Lead author Professor Joanna Moncrieff, a psychiatrist, said: 'The popularity of the "chemical imbalance" theory has coincided with a huge increase in the use of antidepressants. 'Thousands suffer from side effects of antidepressants, including severe withdrawal effects that can occur when people try to stop them, yet prescription rates continue to rise.
---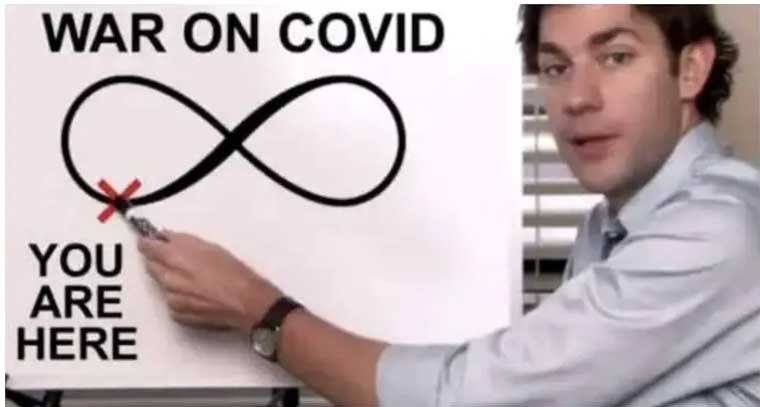 Two weeks to flatten the curve? While we hear the CDC is aborting 'covid' restrictions on cruise ships and it seems like mandates are lifting, there are still people who have been fired for not complying, dying and getting seriously sick with adverse reactions from experimental drugs.
---
Number of children diagnosed with autism surged in 2020 to 1 in 30 cases | added July 19
Roughly 1 in 30 — 3.49% — of children and adolescents ages 3 to 17 were diagnosed with an autism spectrum disorder (ASD) in 2020, according to a JAMA Pediatrics research letter published this month by a team of researchers in China.
The letter also referenced a new study showing a 53% increase in ASD in American young people since 2017. The researchers used data, gathered in 2019 and 2020, from the U.S. National Health Interview Survey (NHIS), which collects health-related information via household interviews conducted by the U.S. Census Bureau.
During the NHIS interviews, a parent or guardian reported on ASD diagnoses made by a physician or other healthcare professional. Of the 12,554 individuals ages 3 to 17 surveyed in 2019 and 2020, 410 were reported to have a diagnosis of ASD. The research team, including corresponding author Dr. Wenhan Yang, M.D., Ph.D., from the School of Public Health, Guangdong Pharmaceutical University in China, compared the 2019 and 2020 NHIS results to NHIS results from the years 2014 to 2018.
---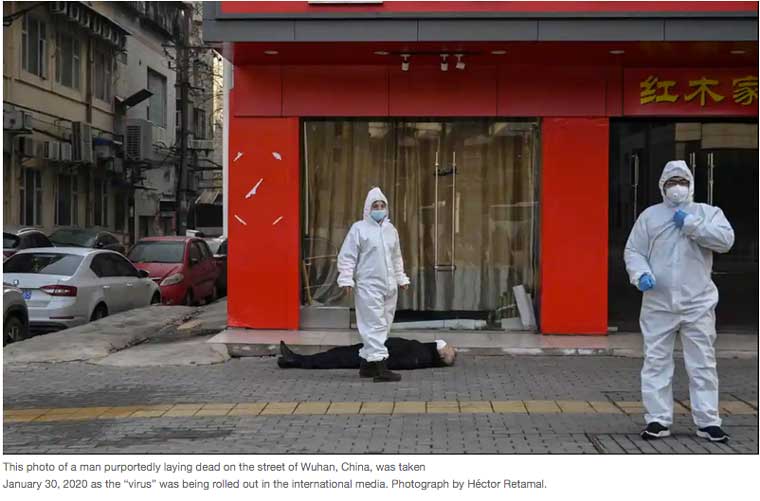 Don't look back by Eric Francis Coppolino | added July 19
"To most people reading the news, the fact of the governor shutting down Broadway and the rest of New York's world-famous entertainment and professional sports industries was proof enough of a serious problem."
"To most astrologers, the aspect associated with what was called a coronavirus pandemic was Saturn conjunct Pluto in Capricorn. The conjunction, which happens about once every 38 years, was exact on Jan. 12, 2020. It was the "great reset" of the Saturn-Pluto cycle most famous in recent memory for its presence in the chart for Sept. 11, 2001."
---
CDC ends 'covid' cruise program and claims the industry can handle mitigation efforts from now on | added July 19
The Centers for Disease Control and Prevention ended its Covid-19 Program for Cruise Ships on Monday. "CDC has worked closely with the cruise industry, state, territorial, and local health authorities, and federal and seaport partners to provide a safer and healthier environment for cruise passengers and crew," the agency's website reads. "Cruise ships have access to guidance and tools to manage their own covid-19 mitigation programs."
The CDC added that "while cruising poses some risk of covid-19 transmission, CDC will continue to publish guidance to help cruise ships continue to provide a safer and healthier environment for crew, passengers, and communities going forward."
USA TODAY reached out to the agency for comment. The agency transitioned to a voluntary program for covid-19 mitigation cruise ships earlier this year, which offered recommendations on safety measures like testing and vaccination. Cruise lines that opted into the program agreed to follow those recommendations.
---
Scientists developing nasal spray and tablet 'covid vaccines' | added July 19
Injected vaccines against the coronavirus that causes covid-19 have been hugely successful, saving nearly 20 million lives globally in their first year of use and slashing the pandemic's death toll by an estimated 63%, according to a recent study. Yet good as these shots are, they have not stopped the virus from spreading from person to person.
As the SARS-CoV-2 virus spreads, it changes. That's helped it get past our firewalls, the immunity created by vaccines or left behind after we recover from an infection. Which is why, well into the third year of the pandemic, we're in the midst of another wave of covid-19 caused by the most immune-evasive variant yet, BA.5. And more variants are coming.
Even as vaccine manufacturers race to update the first-generation shots in the hopes of patching up our protection for the fall, other scientists are taking a different approach, making vaccines delivered via nasal sprays or tablets that would deploy more immune defenders to the body's front lines: the lining of the mouth, nose and throat.
---
CDC advisors to meet on who should receive FDA authorized 'covid' shot from Novavax | added July 19
An influential scientific panel is meeting on Tuesday to discuss who should receive a newly authorized covid-19 vaccine from Novavax, a Maryland pharmaceutical company that hopes its shot will appeal to Americans who have so far declined to be vaccinated.
The independent experts, who advise the Centers for Disease Control and Prevention on its vaccine policies, will convene at 10 a.m. Eastern (you can watch the meeting here). They are scheduled to vote on whether to endorse Novavax's latecomer vaccine, which is expected to play a limited role in the country's immunization campaign, at least initially. The Food and Drug Administration last week authorized it as a primary immunization for adults, but has not yet considered it for a booster shot.
The Biden administration said last week that it would buy 3.2 million doses of the two-shot vaccine, enough to fully vaccinate 1.6 million people in the United States. The vaccine is not yet available in pharmacies and other clinics that administer shots in the United States. In announcing the purchase, the government said that Novavax was expected to soon finish its quality testing, a necessary step before the doses can be released.
---
Federal U.S. agencies pile up millions of 'covid' vax adverse reaction reports while the media claims they are "safe and effective" | added July 19
Since the Food and Drug Administration authorized the first vaccines for covid-19 in late 2020, the government and much of the media have insisted that the medicines developed in record time are safe and effective. Those who raised questions about them have been routinely dismissed as conspiracy theorists. And yet an online database co-administered by the FDA and the Centers for Disease Control has compiled more than 1.3 million reports of vaccine-implicated "adverse events" running the gamut from mild to severe, including 29,000 deaths.
Representative entries include: A 44-year-old male from California with a blood clot in the brain (CVST) five days after receiving Pfizer vaccine, dose unknown. A 31-year-old female from Pennsylvania with heart inflammation (myocarditis) two days after receiving Moderna's booster. A 58-year-old female from California with blood clots in legs (DVT) after receiving Johnson & Johnson booster.
She reported: Day after booster on 11/16/21 my right leg was aching. 7 days later on 11/23/21 my sole of my right foot was very painful upon walking. This resolved 2 days later by 11/25/21. On day 11 (11/26/21) my ankle was slightly swollen and painful to touch. These symptoms continued to migrate up my leg to my inner thigh. On 12/13/21 I was seen by my primary care Doctor and was sent for a d-dimer blood test which was 1.77. I was seen in vascular dept and ultrasound indicated multiple DVT from my groin to my ankle."
---
New study of hospitalized patients' blood suggests thick blood linked to risk of 'covid' death | added July 19
TUESDAY, July 19, 2022 (HealthDay News) — The thickness of a person's blood can be a matter of life or death if they contract covid-19, a new study suggests. Patients hospitalized with covid-19 who have higher blood viscosity are at greater risk of dying from covid-related complications, the researchers found.
"This study demonstrates the importance of checking for blood viscosity in covid-19 patients early in hospital admission, which is easily obtained through routine lab work. Results can help determine the best treatment course for at-risk patients and help improve outcomes," said study author Dr. Robert Rosenson, director of cardiometabolic disorders for the Mount Sinai Health System in New York City.
It's been known for some time that covid-19 increases the risk of blood clots, particularly among people with thicker blood. This was the first large-scale study to try to use blood viscosity to predict death risk among covid-19 patients, the researchers said. For this study, the investigators analyzed data from more than 5,600 patients hospitalized with covid-19 between February 2020 and November 2021.
---
BBC to air farcical "anti-vaxxer documentary" | added July 19
The BBC is either the worst media organisation on Earth or the best, depending upon your perspective. On the one hand it is a truly world-class propaganda machine. On the other it is completely incapable of challenging government narratives or power because it is effectively a branch of the UK government and is itself beholden to power.
As an agency of the state, the BBC has actively sought to destabilise overseas governments around the world. It is a master of propaganda and frequently lies to the public, either overtly or by omission, with the goal of convincing the people to accept whatever falsehood or agenda it has been tasked to sell.
From top to bottom, the BBC's commitment to journalistic integrity is missing. It is simply a mouthpiece for the ruling cartel. It comprehensively fails to deliver the most crucial social function of journalism: holding power to account. According to the corporation's published values, "trust is the foundation of the BBC." The Oxford English Dictionary offers a pejorative meaning of the word "trust": "acceptance of the truth of a statement without evidence or investigation."
---
'Sudden illnesses' stop worldwide performances | added July 19
More signs of worldwide "vaccine" injury that point to something that "our free press" WILL NOT mention (just as the FIRST Holocaust was never, ever mentioned by the German press when it was going on)
Sir Tom Jones collapses before going on stage in Hungary leaving his concert cancelled. July 13, 2022. The legendary performer Sir Tom Jones collapsed before a concert in the Hungarian capital of Budapest, with his show subsequently cancelled. According to local news outlets in Hungary, the legendary Welsh singer Sir Tom Jones was forced to cancel his concert in Budapest last night, Tuesday, July 12. A spokesperson for the 82-year-old confirmed that he had been taken prior to going on stage and needed medical treatment.
Sir Tom was due to perform at the MVM Dome as part of his current 'Surrounded By Time' tour. Stagehand Peter Kovacs told the Daily Star that the 82-year-old had to be treated by medics just minutes before he was due to go on stage. "Tom Jones collapsed, so his concert was cancelled tonight, and doctors were called to the stadium. His management has set August 16th as the new date for the concert", a source told the Daily Mail. The Budapest gig had been added as a replacement for Tom's original date in Kyiv, the capital of Ukraine.
---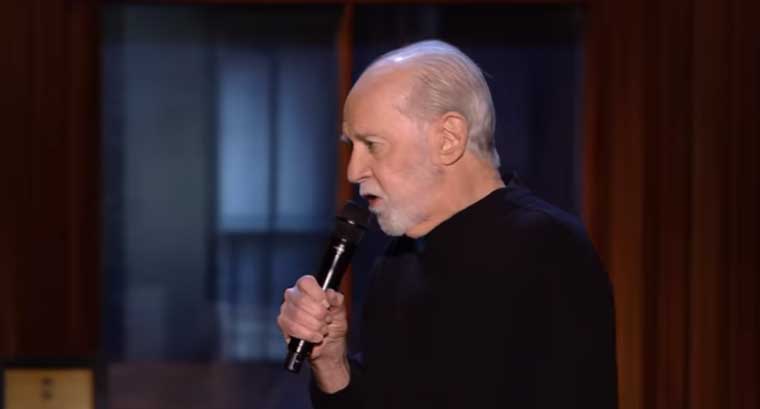 "It's bad for you" | added July 19
George Carlin was tired of being told who to look up to and trust. Sounds familiar today.
---
Editor's Note: "logic" of virology | added July 18

The entire "logic" of virology is inference. But all the clues and hints that would comprise its conclusions do not exist. Inference is a reasoning process that draws one to an observation. Yet the facts on which the reasoning is based are false.
For example, they are claiming the virus creates community spread, and that proves its existence. Rather, in the absence of community spread, they are inventing its appearance using a fake test, and saying a virus did their nonexistent thing.
They are saying, "Look! Sick people! That proves it!" But it can only be from this one thing. We will not even attempt to suss out any others, and no mind that they were already sick before their claimed cause. The moment there is a claimed virus, the investigation stops.
They are saying, "Look! Genetic material from a virus!" It's like pages from a book! But we have neither book nor virus to attribute the from; there is no way to validate the claim. In the absence of validation, virology is presumed correct, and critics are presumed incorrect.
They are saying, "Look! It killed this person!" That's a clue, except that they had five other diseases.
They are saying, "We have isolation and purification!" But when 200+ governments say they do not have a patient sample, they respond, metagenomics is good enough! The New York Times agrees, but calls it sequencing.
This bald tire would not be so bad, except that the road is slick — they can get away with this false inductive logic because most people do not know or care about the technology, and cannot tell the difference. — efc
---
Anthony Fauci to retire by end of Biden's presidential term | added July 18
The most famous scientist in America is facing retirement. After more than five decades of federal service under seven presidents, Anthony Fauci says he's leaving by the end of President Joe Biden's term. In a wide-ranging interview with POLITICO, he spoke of his legacy, the hard truths about the country's pandemic response and his desire to calm the politicization wracking the country.
"We're in a pattern now. If somebody says, 'You'll leave when we don't have covid anymore,' then I will be 105. I think we're going to be living with this," Biden's chief medical adviser said when asked whether he is staying in his role out of a sense of obligation.
He's not. But his assessment, that we'll live with covid-19 for many years to come, is a startling admission from the longtime infectious disease expert who said the country could flatten the curve and achieve herd immunity, first through social distancing and then vaccination.
---
LA hospital officials claim nothing has changed despite media hype over reinstating mask mandates | added July 18
Two officials at one of the largest hospital systems in Los Angeles and Southern California dismissed government officials' statements about another wave of covid-19 hitting the region and the United States as "media hype."
Los Angeles County health director Barbara Ferrer last week said that her county is now seeing a "high" level of covid-19 transmission, suggesting that indoor mask mandates might be reimposed. But in a recent news conference on July 13, Brad Spellberg, the chief medical officer of Los Angeles County and University of Southern California Medical Center, and epidemiologist Paul Holtom, said that there have been no changes in the transmission levels of covid-19.
"It's just the same. It's not changed. It's been the same. It's like…two months of the same," Spellberg said. "The numbers at [the hospital system's] covid-positive tests have continued to go up, but this isn't because we're seeing a ton of people with symptomatic disease being admitted … we're seeing a lot of people with mild disease in urgent care and [emergency department] who go home and do not get admitted," he said.
---
New research suggests 'covid' may be living in the freezer | added July 18
(NEXSTAR) — As covid-19 sub-variants continued sweeping across the U.S., new research suggests your body might not be the only place hosting the coronavirus. Yikes!
Researchers studied two animal coronoviruses' ability to survive on various meats, including salmon, pork, chicken and beef during both refrigeration and freezing for one month, according to the data published by the American Society for Microbiology's journal Applied and Environmental Microbiology.
Scientists say the viruses — which were used as surrogates in place of covid-19, as they are all similar — had greater survival on beef and pork. Chicken and salmon, they write, had greater reductions. While the main mode of transmission of covid-19 is widely known to be respiratory, the researchers note previous data shows coronaviruses can survive on even non frozen foods, like produce, and possibly infect someone. The Centers for Disease Control and Prevention says food/food packaging transmission is unlikely, though the researchers write they believe more data is needed.
---
Large Chinese cities roll out new 'covid' mass testing, extended lockdowns on millions | added July 18
Several large Chinese cities including Shanghai are rolling out new mass testing or extending lockdowns on millions of residents to counter new clusters of covid-19 infections, with some measures being criticised on the internet.
China has reported an average of around 390 local daily infections in the seven days ending on Sunday, higher than about 340 seven days earlier, according to Reuters calculations based on official data as of Monday. While that is tiny compared with a resurgence in other parts of Asia, China is adamant about implementing its dynamic zero covid policy of eliminating outbreaks as soon as they emerge.
Previously when a flare-up became a major outbreak, local officials had been compelled to take tougher measures such as month-long lockdowns, even at the cost of economic growth. Persistent outbreaks and more closures could add pressure on the world's second-largest economy, which contracted sharply in the second quarter from the first after widespread covid lockdowns jolted industrial production and consumer spending
---
Congress plotting 50 billion dollar giveaway to highly profitable microchip industry | added July 18
Sen. Bernie Sanders (I-Vt.) took to the Senate floor Wednesday to criticize fellow members of Congress for working to approve billions of dollars in handouts to major corporations as the country is embroiled in a worsening cost-of-living crisis, a deadly pandemic, and an intensifying climate emergency.
"What is Congress doing right now, at a time when we face so many massive problems?" asked Sanders, the chair of the Senate Budget Committee. "The answer is that for two months, a 107-member conference committee has been meeting behind closed doors to provide over $50 billion in corporate welfare with no strings attached to the highly profitable microchip industry."
"No, we're not talking about healthcare for all," the Vermont senator lamented. "No, we're not talking about making higher education affordable. No, we're not talking about making sure that young people can earn decent salaries when they become teachers." "No, we're not talking about leading the world in combating climate change. We're talking about giving $50 billion in corporate welfare with no strings attached — a blank check — to the highly profitable microchip industry."
---
German Justice Minister Marco Buschmann announces new indoor mask mandates coming this autumn | added July 18
Germany is set to re-impose its mask mandate in September despite the summer covid wave already "losing momentum," indicating such rules are being made permanent. Justice Minister Marco Buschmann announced that Germans would have to mask up this autumn when indoors and that the rules would be in place throughout the winter.
Ludicrously, such measures are being finalized months in advance when nobody even knows what the covid situation will be later in the year. Buschmann also acknowledged that the summer covid wave in the country is already "losing momentum," but Germans will be forced to wear face coverings anyway.
The measures will be sent to parliament in September, where they are likely to be voted into law. "The effectiveness of masks for individuals indoors is undisputed," said Buschmann. "That's why a form of mask requirement indoors will certainly play a role in our concept." On the contrary, mask rules are being re-imposed across the western world despite no evidence that they are effective in stopping covid.
---
NYC health commissioner claims city is battling duel pandemics with 'monkeypox' and 'covid', opens new mass vax sites | added July 18
New York City's health commissioner says the city is battling dueling pandemics after a low vaccine supply and slow testing apparatus haven't been able to contain one of the largest-ever outbreaks of monkeypox. Hoping to turn the tide and catch up to a virus that's doubled its patient count in less than a week, the city used the latest vaccine delivery to open three mass vaccination sites on Sunday, for one day only. Those sites are located at:
Aviation High School (45-30 36th Street in Queens)
Bushwick Education (440 Irving Avenue in Brooklyn)
Bronx High School of Science (75 W 205th Street in the Bronx)
After opening each of the mass vaccination sites, the city will have finally offered doses of the vaccine in all five boroughs. The initial rollout of shots started at a single clinic in Chelsea before a second location was opened in Harlem. Subsequent health clinics have been provided vaccine in Corona, Queens, and Staten Island.
---
Protecting children from 'The Great Reset' | added July 18
Forgive the grim opening to this, but children are now taught about masturbation at school aged 3-6. And parents are being told these lessons are compulsory. Not "grooming". Not "sexualising children". Not "insanely creepy & inappropriate". Compulsory.
Call it a conspiracy all you want, there is a very dark, heavy agenda at play & this is part of it… So is the gender confusion indoctrination… And the virus fear indoctrination & misplaced sense of responsibility… And the climate fear indoctrination, manipulation & guilt-bashing… And the 'need' for a 'convenient' cashless society indoctrination… And the 'be kind' at all costs indoctrination…
And the 'fear to stand against the norm, however fucked up it is because the herd will leap on you like an angry pack of pre-programmed hyenas & you'll deserve everything that's coming to you' indoctrination… And the war propaganda indoctrination… And all the rest of the horsecrap we're being bombarded with from all directions. It's all coming into schools for a reason. More & more. It's not even covert or insidious anymore.
---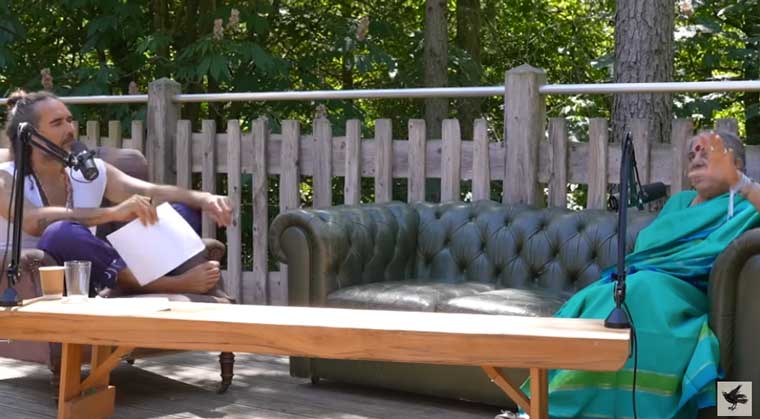 Inter-connection with Vandana Shiva | added July 18
Russell B. speaks with Vandana Shiva about the current global protests, such as the Dutch farmers, and the historical push to curb the production of healthy clean food in place of more profitable GMO produce. It's funny how we forget just how beautiful we are in our complexity. Let's remember.
---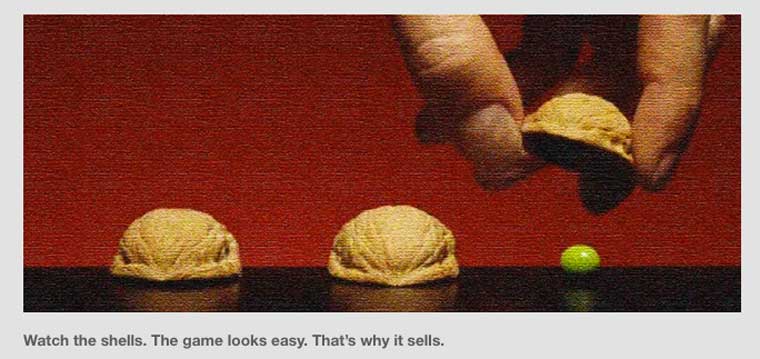 Sequence shell game — the story of MN908947 and the Little Dog Team's 402123 | added July 16
Tonight I will be at my very best to make plain what is going on behind the scientific claims you've heard so much about everywhere else. As you may know, I've been working for more than two years on a daily chronology related to the PCR test and in silico genetic alignment. Over the past two weeks I've had several breakthroughs putting together the pieces of this sprawling mystery.
In sum: In early January 2020, there were two primary sequences that were considered "the real SARS-CoV-2." The very first was called MN908947 (by the Fan Wu team) and the other was 402123 (by Li-Li Ren, associated with the Little Dog team). I have learned that on Jan. 12, 2020 (the day of the Saturn-Pluto conjunction), one sequence was substituted for the other, and the authors of the "rewritten" sequence were concealed from public view.
I will tell the story of this virus shell game, and offer my thoughts about the implications.
— efc
---
Recent study shows 'covid' shots caused unusual bleeding during menstrual cycles, health 'experts' brushed aside concerns | added July 16
Nearly half of the participants of a recent study who were menstruating regularly at the time of the survey reported heavier bleeding during their periods after receiving the covid-19 vaccine. Others who did not typically menstruate — including transgender men, people on long-acting contraceptives, and post-menopausal women — also experienced unusual bleeding.
The new study — the largest to date — expands on research that has highlighted the temporary effects of covid-19 vaccines on menstrual cycles, but until now focused primarily on cisgender women who menstruate.
Although the vaccines have largely prevented deaths and severe disease with few reported side effects, many medical experts initially brushed aside concerns when women and gender-diverse people started reporting erratic menstrual cycles after receiving the shots.
---
A look at how big tech and philanthropic agendas fund media | added July 16
Last year, Press Gazette tallied up the amount of funding provided to newsrooms large and small to find that at least £55m of money had been given to fund journalism as of mid-2021. Our current total for funding we know is confirmed until the end of 2022 stands at £77m.
Our research is based on figures supplied by some funders and recipients as well as publicly available records from the Charity Commission and 360Giving. We have also included grant support to journalism from tech giants Google and Facebook, which is separate to the content syndication fees they pay to publishers.
While our figure most likely misses some of the funding given, it suggests that the amounts given to UK newsrooms are going up and philanthropy is a growing source of revenue. Separately, to get an idea of the international picture, we also looked again at grants reported in a database by ​​US donor network Media Impact Funders. The data show that newsrooms around the world raised a record $619.5m (£518m) from donors in 2020 (data for later years have not been fully reported).
---
Recent CDC data shows 20 percent of deaths after 'covid' jabs from cardiac disorders | added July 16
The Centers for Disease Control and Prevention (CDC) today released new data showing a total of 1,341,608 reports of adverse events following covid-19 vaccines were submitted between Dec. 14, 2020, and July 8, 2022, to the Vaccine Adverse Event Reporting System (VAERS). That's an increase of 12,473 adverse events over the previous week.
VAERS is the primary government-funded system for reporting adverse vaccine reactions in the U.S. The data included a total of 29,460 reports of deaths — an increase of 187 over the previous week — and 243,466 serious injuries, including deaths, during the same time period — up 1,566 compared with the previous week.
Of the 29,460 reported deaths, 19,066 cases are attributed to Pfizer's covid-19 vaccine, 7,770 cases to Moderna and 2,563 cases to Johnson & Johnson (J&J). Excluding "foreign reports" to VAERS, 842,576 adverse events, including 13,604 deaths and 85,731 serious injuries, were reported in the U.S. between Dec. 14, 2020, and July 8, 2022.
---
Amazon partners with Fred Hutchinson Cancer Center to create a 'cancer vaccine' | added July 16
Amazon will collaborate with the Fred Hutchinson Cancer Center in Seattle on a Food and Drug Administration-approved clinical trial for a cancer vaccine.
According to a filing with the National Institutes of Health, Fred Hutch is testing a "personalized" vaccine for patients with late-stage melanoma skin cancer and certain breast cancers that have spread throughout the body or are not responding to other treatment.
Fred Hutch is listed as the trial's sponsor, and Amazon as the sole collaborator. The duo set a recruitment target of 20 participants above 18 years of age with skin and breast cancers for its phase one trial. The trial will dole out a 25-week regimen of the vaccines, absent any complications, and offer follow-ups over the next 12 months.
---
Global health agencies warn children's survival rate at 'high risk' if not vaccinated | added July 16
Global health agencies have issued a "red alert" on children's health as trends like rapidly rising rates of severe malnutrition and covid-19 disruptions have combined to drive down childhood vaccination levels to their lowest in decades.
The World Health Organization (WHO) and UNICEF, the United Nations-affiliated children's charity, jointly said on July 15 that the world has seen the biggest sustained drop in childhood vaccinations in around 30 years. "This is a red alert for child health. We are witnessing the largest sustained drop in childhood immunization in a generation. The consequences will be measured in lives," Catherine Russell, UNICEF Executive Director, said in a statement.
A key benchmark for immunization coverage—a three-dose vaccine against diphtheria, tetanus, and pertussis (DTP3)—dropped five percentage points between 2019 and 2021 to 81 percent. In total, over the three-year period, around 67 million children have missed out on one or more doses of the DTP shot.
---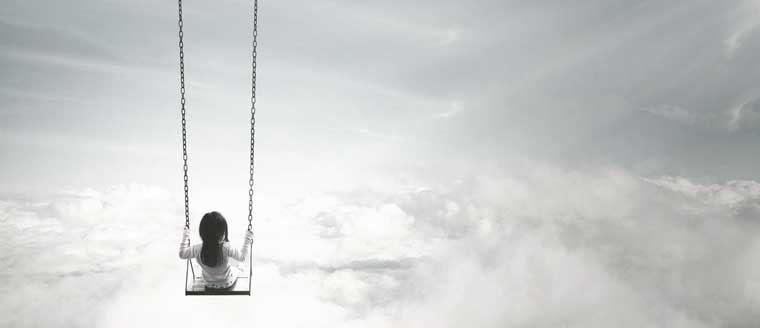 The insanity behind vaccinating every child with experimental drugs | added July 16
As I have reported time and again about the insanity behind the vaccine's approval for children, now from 6 month's to 5 years. Every time the evildoers need to slash off another slab of meat from the body of humanity they raise the overall pain and suffering a few notches.
This is their final slash—you can't get much younger than 6 months (unless they will want to vaccinate foetuses, but soon there won't be any of those around to vaccinate.) Rather than focus on the heinous act of approving an experimental injection to children who have no say in the matter, and if they did, wouldn't even begin to comprehend the implications, I am going to focus instead on the efforts of "the agenda" to convince children and their parents it is a good idea to let the hairy monster into their beds so they can be raped by the tentacles of corporate greed and the unconscionable ugliness of human evil.
Sorry for the harshness of such a description. In my opinion it isn't harsh enough. I don't think there is anything more abhorrent in the human playbook of evil than the effort to convince a child to hurt itself in order for the perpetrator of such a crime to benefit. What could be worse? Using the innocence of a child to cause harm for anyone's benefit is at the top of Satan's list (or whatever other name you want to give a human's propensity to sink deeply into the shadowy muck of the dark side).
Come on people, pay attention!
---
Fifty localities in Virginia move to 'high covid alert' due to rising transmission rates | added July 16
CHARLOTTESVILLE, Va. (WVIR) – Fifty localities throughout Virginia currently have high covid-19 transmission rates, and UVA Health says that this number could grow in the near future.
Charlottesville, Greene, Louisa, and Orange counties are just a few of the areas currently experiencing high transmission rates. "At least half of the state is currently at a high level of of covid transmission, so we should anticipate seeing a summertime surge of covid," said Doctor Costi Sifri with UVA Health. "It would be to your benefit to mask in areas where you're indoors, if you're in crowded places outdoors, or in any places where you are potentially sharing air with another individual."
Dr. Sifri says that the BA.5 subvariant of omicron will only add to the spread. "Predicting things is difficult, but the long and short of it is that I think we're going to continue to see more and more communities that have high levels of transmission," the doctor said. With masking now optional in many places, Dr. Sifri sees [sic] he is seeing less of it.
---
Recent videos show three people "dying suddenly" in China and Latin America | added July 16
What with the CCP's tight grip on China's media-and-Internet, the news of people "dying suddenly" is scarce, since they CAN black out inconvenient truths almost as totally as the US and other "democratic" governments would LIKE to do.
While the media in (say) the US, UK and Canada, Spain, Poland and (especially) Italy, Israel, Russia, India and Australia give us a strong sense of the intensifying depopulation in those countries, the Chinese media, and "social media," are sealed too tight to make such inference possible.
I say the CCP can black out taboo truths "almost as totally" as (say) the US and British governments would like to do, because there can be no such thing as total censorship where everybody's packing "smartphones" everywhere they go, and sharing what they've filmed before the government erases it. Thus, for all the harm they've done, and all the power they take from us, the phones also provide us with a sort of cyber-samizdat that no regime can stifle absolutely.
---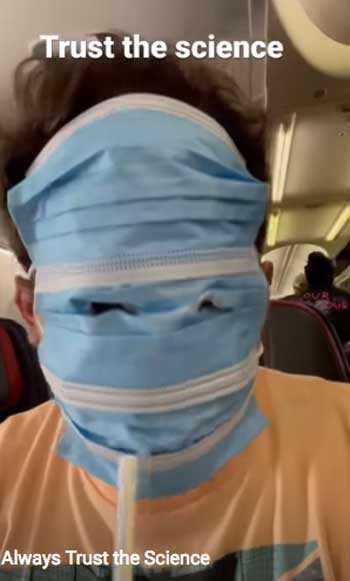 Dude always 'trusts the science' no matter what | added July 16
I mean, how ridiculous?
---
Los Angeles County moves to 'high covid alert', may re-instate mask mandates on July 29 | added July 15
Los Angeles County officially moved into the "high" covid-19 activity level Thursday, beginning a two-week clock for implementation of an indoor mask mandate. Public Health Director Barbara Ferrer confirmed the move Thursday afternoon.
The mandate will be imposed if the county remains in the "high" category for two straight weeks, meaning it would occur on July 29. The majority of covid cases right now in L.A. County are the BA.4 and BA.5 subvariants. That's of particular concern because those subvariants are especially good at evading immunity from recent infection.
The county has seen an 88% increase in hospitalizations over the last month. "As of today, we have moved from the medium to "high" covid community level," Ferrer said. Ferrer said that the county's positivity rate is now around 16%, with roughly 6,400 new cases and 157 hospital admissions each day. "While we are not seeing anywhere near the devastation we saw last winter's omicron surge, we are seeing much higher case numbers than we saw at the peak of the delta surge. It's unlikely we are at the peak of this surge," she said.
---
EU adds severe allergic reactions, unusual feelings in skin as potential side effects to Novavax's 'covid' shots | added July 15
The European Medicines Agency on Thursday identified severe allergic reactions as potential side effects of Novavax Inc's (NVAX.O) covid-19 vaccine.
The vaccine was authorized by U.S. regulators on Wednesday, and its product label in the United States warns against administering the shot to people with a history of allergic reactions to any components of the shot. Shares of Novavax fell 20.3% to $55.72 in morning trading, along with the broader market and other covid-19 vaccine makers. Novavax shares are usually volatile.
The EMA said it would also update the product information for the vaccine to add unusual or decreased feeling in the skin as a new side effect. Only 250,000 doses of Novavax's covid vaccine, Nuvaxovid, have been administered in Europe so far since its launch in December, according to the European Centre for Disease Prevention and Control.
---
New study in peer review shows spike proteins from 'covid' jabs can cause debilitating symptoms months after inoculation | added July 15
The study, currently in pre-print (not yet peer-reviewed), analysed blood samples from 50 vaccinated people who were suffering from persistent symptoms similar to those seen in long covid such as fatigue, brain fog and headache weeks or months after vaccination (an average of 105 days at time of study, ranging from 38 to 245 days).
These samples were compared to blood samples from 35 vaccinated people who did not have such symptoms. None of the participants had had covid, confirmed by antibody and T-cell tests. The researchers found significantly elevated levels of spike protein in the blood immune cells of those suffering with symptoms similar to long covid post-vaccination compared with those without symptoms post-vaccination.
This can be seen in the diagram below: the higher levels in the right-hand patient columns compared with the left-hand control columns signify higher levels of spike protein (S1) in two different types of immune cell. In addition to elevated spike protein levels, the researchers found indicators of immune system inflammation in those with symptoms post-vaccination.
---
"Confidential" documents of Pfizer-BioNTech 'covid' vax trials show more deaths after inoculation | added July 15
This month's release of Pfizer-BioNTech covid-19 vaccine documents by the U.S. Food and Drug Administration (FDA) reveals three more reports of deaths among vaccine trial participants and further instances of Pfizer downplaying serious adverse events sustained by participants and listing the injuries as "not related" to the vaccine.
Of the approximately 80,000 pages released this month, the most revelatory is a 3,611-page "confidential" document with no title — only the file name "fa_interim_narrative_sensitive." The document contains information about vaccine trial participants who died, who sustained adverse events during the trial or who contracted covid-19 during the trial.
All participants listed in the document received the 30 μg dose of the BNT162b2 candidate vaccine, which the FDA in August 2021 granted Emergency Use Authorization. The FDA on July 1 released the documents as part of a court-ordered disclosure schedule stemming from an expedited Freedom of Information Act (FOIA) request filed in August 2021. Public Health and Medical Professionals for Transparency, a group of doctors and public health professionals, initially submitted the FOIA request.
---
Unjabbed Phillies catcher J.T. Realmuto to miss Toronto games, says "I'm not going to let Canada tell me what I do and don't put in my body" | added July 15
Phillies catcher J.T. Realmuto refuses to be swayed to get vaccinated against covid-19 amid news he'll miss Philadelphia's two-game series in Toronto this week. "I'm a healthy 31-year-old professional athlete," Realmuto said Monday after the Phillies' 6-1 loss to the Cardinals, per the Philadelphia Inquirer. "I'm not going to let Canada tell me what I do and don't put in my body."
Players who are not vaccinated against covid-19 will be unable to enter Canada to play games against the Blue Jays due to the country's restrictions. Additionally, players will not be paid for those games, as part of the MLB's new collective bargaining agreement.
Realmuto will reportedly lose about $262,000 for missing the series, which he called "a little bit of money." He signed a five-year, $115.5 million contract with the Phillies in January 2021. "It's just not worth it," Realmuto said, calling the vaccination matter an "extremely unfortunate situation." Realmuto explained that he has had covid-19 more than once since 2020 and experienced "super-mild" symptoms. The catcher said he consulted doctors before deciding not to receive a vaccination against the novel coronavirus.
---
Global study shows 90 percent of eggs contaminated with toxic PCB's | added July 15
A recent global study found almost 90% of free-range egg samples from contaminated sites in developing nations exceeded the European Union (EU) maximum food limits for toxic pollutants. Plastic waste is a major contributor to the pollution.
Dioxins and dioxin-like polychlorinated biphenyls, commonly known as PCBs, are persistent organic pollutants, or POPs, that spread easily in the environment, accumulate in the food chain, and take years to biodegrade. They are linked to health effects such as cancer, hormone disruption, and alterations on brain development. While the global Stockholm Convention has regulated these kinds of chemicals since 2004, this study illustrates that dioxins and PCBs still pose major health threats to children and families around the world.
The new study comes on the heels of a report that found most countries are failing to manage PCBs, and are far from achieving the Stockholm Convention goal of safe PCB management by 2028. Food is the most common exposure pathway for POPs to humans. People are often exposed through fatty foods such as poultry, seafood, meat, milk, and eggs. Being the cheapest animal protein source with the lowest environmental impact, eggs are an important source of nutrition for poor people around the world.
---
'Covid' vax mandate ends for Illinois colleges after lawsuit but remains in place for k-12 students and day care facilities | added July 15
Illinois Gov. J.B. Pritzker's office announced on July 13 that colleges and universities across the state can drop covid-19 vaccine mandates for staff and students. However, the vaccine mandates for K-12 students and day care facilities will remain intact, according to a statement from Pritzker, a Democrat.
"Vaccine mandates for higher education employees and students and emergency medical service providers will not be reissued," the governor said in a July 13 statement on modified orders. "Vaccination mandates will remain in place in K-12 schools, daycares. … School and daycare-aged children have much lower rates of vaccination than the general public and have less ability to consistently and safely mask. In addition, outbreaks at schools threaten the ability to continue with in-person learning and the developmental benefits it provides.
"Vaccine mandates will remain for "state-run 24/7 congregate care facilities, and any health care facilities not covered under the federal CMS vaccine mandate (including independent doctors' offices, dental offices, urgent care facilities, and outpatient facilities)," according to his office.
---
Ivana Trump dies at 73, cause suspected to be cardiac arrest | added July 15
(CNN) Ivana Trump, a longtime businessperson and an ex-wife of Donald Trump, has died in her home in New York City, the former President posted Thursday on Truth Social. She was 73. The New York Police Department said later Thursday there did not "appear to be any criminality" related to Ivana Trump's death.
According to a statement, police received a 911 call about an "aided individual" at about 12:40 p.m. ET and found a "73 year-old female unconscious and unresponsive." The Fire Department of New York said it responded to a report of an individual suffering cardiac arrest at the residence, with the time and place of that response matching the location the NYPD associated with Trump.
The fire department said the victim was dead on arrival. EMS, police said, pronounced Trump dead at the scene and added that the medical examiner will determine the cause of death. CNN has reached out to the Medical Examiner's office. Trump was the mother of Donald Jr., Ivanka and Eric Trump.
---
'Monkeypox' madness: WHO plans to hold second "emergency meeting" | added July 15
We're only three days removed from our last monkeypox article – We're "losing the fight against monkeypox"…apparently – and already it's time for an update. It's been a busy two days for the monkeypox madness.
First, the World Health Organization announced their plans to hold a second "emergency meeting" on the monkeypox outbreak, to discuss if it merits being declared a "global emergency". As if trying to supply fuel for the WHO's meeting next week, countries all around the world are reporting up ticks in cases.
Yesterday Global News reported that Canada's monkeypox cases had "risen by 59% in just 9 days" (from 300 to 477 if you're one of those people who likes hard figures in place of scary-sounding percentages). According to the Associated Press, the UK's "cases" have risen to 1735. One nursery school even shut down for the summer two weeks early…just because one their pupils may have come into contact with monkeypox.
---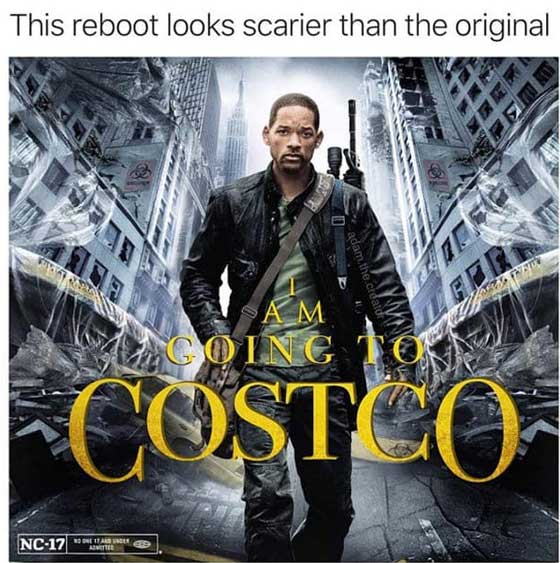 Let's try not to panic too much and stay positive.
---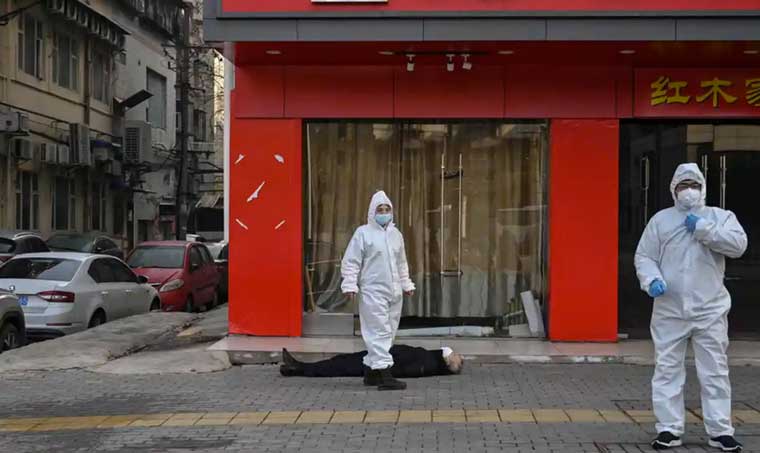 Don't look back by Eric Francis Coppolino | added July 14
"To most people reading the news, the fact of the governor shutting down Broadway and the rest of New York's world-famous entertainment and professional sports industries was proof enough of a serious problem."
"To most astrologers, the aspect associated with what was called a coronavirus pandemic was Saturn conjunct Pluto in Capricorn. The conjunction, which happens about once every 38 years, was exact on Jan. 12, 2020. It was the "great reset" of the Saturn-Pluto cycle most famous in recent memory for its presence in the chart for Sept. 11, 2001."
---
Health experts on increase of 'covid' re-infection: vax offers little protection against BA.5 subvariant and lax mitigation efforts could be to blame | added July 14
Early in the covid-19 pandemic, the prevailing theory was that if someone was infected with the virus, they were immune — at least for a while. But a growing number of Americans seem to be contracting the virus more than once.
A recent ABC News analysis of state data found that, as of June 8, there have been more than 1.6 million reinfections across 24 states, but experts say the number is likely much higher. "These are not the real numbers because many people are not reporting cases," Dr. Ali Mokdad, an epidemiologist with the University of Washington's Institute for Health Metrics and Evaluation in Seattle, told ABC News.
The latest variant, BA.5, has become the dominant strain in the U.S., making up more than 65% of all covid-19 cases as of Wednesday, according to data from the Centers for Disease Control and Prevention. What's more, studies have suggested that vaccines and previous infection do not offer as much protection against BA.5 compared to past variants.
---
New Yorkers brush off strict 'covid' mitigation efforts despite 'highly transmissible' 'omicron' subvariants | added July 14
New York City's covid-19 test positivity rate is 15 percent, an intensity not seen since January. Transmission levels of the virus, according to federal guidelines, are high in every borough. Even hospitalizations, while far below previous peaks, are rising again, as the most transmissible omicron variant yet, BA.5, spreads through the city and nation.
Earlier in the pandemic, such news might have been met with a mix of foreboding and fear. Now, New York is meeting the moment with more of a "meh." As New York City enters its sixth wave of the virus, few seem inclined to get themselves into high alert mode again.
Not the government. Nor many of the people. "At this point I am not worried," said Carla Hernandez, as she and her two children sat on a blanket in the shade of a tree Thursday in a park in the Queens neighborhood of Corona, once the epicenter of the pandemic. "We know there's a pandemic, but we have to keep moving."
---
FDA votes in favor of 'emergency use authorization' for Novavax's 'covid' shot two years into plandemic | added July 14
The US Food and Drug Administration on Wednesday authorized Novavax's covid-19 vaccine for emergency use in adults. It is the fourth coronavirus vaccine available in the United States, and it uses a different type of vaccine technology than the shots already available.
Novavax's vaccine will be available as two-dose primary series for people 18 and older. The FDA's independent Vaccines and Related Biological Products Advisory Committee voted in favor of authorization of the vaccine June 7, saying that the benefits of the vaccine outweigh its risks for adults. It is also being used in 170 other countries.
The shots can't be administered until the US Centers for Disease Control and Prevention's independent vaccine advisers weigh in on whether to recommend the vaccine and the CDC director has signed off on the recommendation. The CDC's Advisory Committee on Immunization Practices is scheduled to meet July 19.
---
Federal court rejects Bayer's latest bid to drop cancer victims' claims Monsanto didn't warn of cancer risks | added July 14
A federal appeals court has rejected a bid by Monsanto owner Bayer AG to head off claims brought by cancer victims alleging that Monsanto failed to warn them of the risks of Roundup. In a decision handed down Tuesday, the 11th U.S. Circuit Court of Appeals ruled that a "failure to warn claim" brought against Monsanto in Georgia by Roundup user John Carson is not preempted by requirements under the Federal Insecticide, Fungicide, and Rodenticide Act (FIFRA) as lawyers for Monsanto, and its owner Bayer, have argued.
Bayer has sought — and now failed — in multiple courts to find backing for its argument that it should be protected from allegations that Monsanto failed to warn users of a cancer risk associated with its products. (Bayer bought Monsanto in 2018.)
The company asserts that if it had placed cancer risk warnings on product labels it would have conflicted with provisions of FIFRA that give the U.S. Environmental Protection Agency (EPA) oversight of labeling language. The EPA has said in its assessment, that the herbicides are "not likely" to be carcinogenic.
---
NYC high-in-demand 'monkeypox' vax booking system crashes amid rising cases | added July 14
Soaring demand for the monkeypox vaccine has caused the appointment system to crash in New York City. City health officials acknowledged the frustration over the limited supply of the jab and vowed to build a 'stable appointment infrastructure' as the supply increases.
Infections now exceed 1,000 from the growing outbreak in the U.S. Most patients experience only fever, body aches, chills and fatigue. People with more serious illness may develop a rash and lesions on the face and hands that can spread to other parts of the body.
Vaccine shortages have added to anxiety around the virus. Health officials say anyone can get monkeypox, but most cases in the U.S. have been men who have sex with men. In San Francisco, where there have only been 68 confirmed cases, residents queued up for blocks to get their jabs. The Golden Gate City's health department received 2,308 doses from the federal government last week and only 50 remain at the Zukerberg San Francisco General hospital monkeypox clinic, according to their Twitter post.
---
Federal health officials push booster shots and not waiting until fall for updated 'covid' jabs | added July 14
As covid cases and hospitalizations rise nationwide, the message from federal health officials about boosters is clear: Don't wait to get the shot. If you're eligible, get it immediately. "The threat to you is now," Dr. Anthony Fauci, the chief medical adviser to President Joe Biden, said at a media briefing Tuesday. "Getting vaccinated now will protect you now."
But sorting through who specifically is eligible, how many shots people need and when they need them has confounded many. What's more, new versions of the vaccines are in the works that aim to specifically target the omicron subvariants BA.4 and BA.5. But those shots aren't expected until this fall — leading to questions about whether people should get boosters now, or simply wait.
Here's what to know about covid boosters. Adults ages 50 and above are strongly encouraged to get two booster shots. Those who were initially vaccinated with one of the mRNA vaccines can get the first booster five months later and the second four months after that. Those 50 and above who originally received the Johnson & Johnson shot can get their first boosters at least two months after the first dose and a second booster four months later. Both boosters should be from either Pfizer-BioNTech or Moderna.
---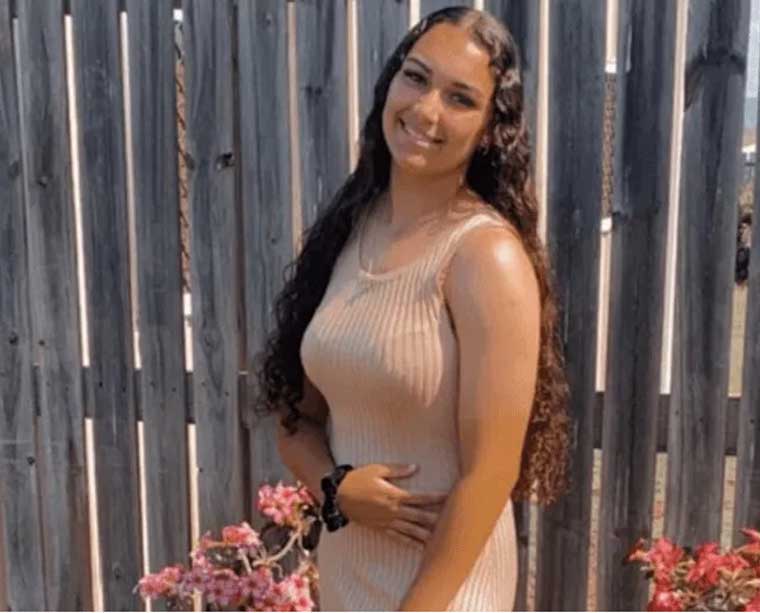 July 5-11: In memory of all those who 'died suddenly' in Australia, New Zealand and Micronesia | added July 14
AUSTRALIA: Young teacher, 34, suddenly drops dead at home leaving behind his two little girls and beloved wife
The sudden death of a young father-of-two, beloved football coach and teacher has prompted an outpouring of support from his shocked local community. Mitch Cade Williams, 34, died after he collapsed at his home at Greenvale, in Melbourne's outer north, on Saturday. He leaves behind his wife and partner of 12 years Casey Williams and their two daughters three-year-old Lila and one-year-old Zoe.
---
Despite fear mongering from the 'prophets of doom', organic food can feed an entire planet | added July 14
"As oil and gas prices rise so does the price of artificial chemical fertilisers – the lynch-pin of industrial agriculture's claims to be 'efficient'. In the UK, the price of nitrogen fertiliser has doubled over the past year to around £330 per tonne. With oil currently at over $130 a barrel and with OPEC warning it could reach $200 by the end of the year, it has been suggested that fertilisers could hit GBP 500 a tonne. At these prices, the claimed efficiency of fossil-fuel and fertiliser dependent industrial farming begins to collapse."
The above extract is from a 2008 Soil Association press release. Not much has changed.
In July 2022, the price of oil is just over $100 per barrel and fertilisers are well more than double the 2008 price. In fact, the price of fertilisers has doubled since 2021.
Much has been written in recent months about supply chain crises stemming from the conflict in Ukraine and the effects on gas and oil. Perhaps up to two thirds of the global population are reliant on nitrogen-based synthetic fertilisers for much of their food. As a result, alarm bells have been ringing over fertiliser and food shortages, which will hit the world's poorest the worst.
---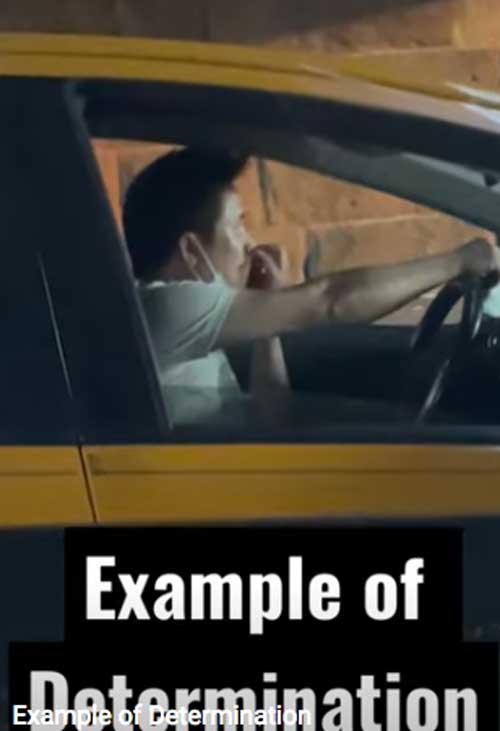 How to be determined | added July 14
Now if we could only use this same determination to ask important questions and critical think. I wonder if he sanitized his fingers before he stuck them up there?
---
White House warns Americans 'covid' is not over and to protect against highly transmissible BA.5 subvariant | added July 13
WASHINGTON — President Biden's coronavirus response team warned Americans on Tuesday that they must do more to protect themselves against covid-19, as the highly transmissible omicron subvariant known as BA.5 fuels a new wave of infections, re-infections and hospitalizations across the country.
But their new strategy to combat the threat sounded a lot like the old one, couched as advice that they hope more people will follow: Get vaccinated or boosted even if you have already been infected; test if you feel sick; seek out therapeutics if you test positive and wear masks in crowded indoor spaces.
"Variants will continue to emerge if the virus circulates globally and in this country," Dr. Anthony S. Fauci, Mr. Biden's chief medical adviser for the pandemic, said at a White House news briefing. "We should not let it disrupt our lives. But we cannot deny that it is a reality that we need to deal with."
---
Fauci admits 'covid' jabs do not protect "overly well" against the virus | added July 13
White House chief medical adviser Dr. Anthony Fauci conceded that covid-19 vaccines do not protect "overly well" against infection Tuesday on "Your World."
DR. FAUCI: One of the things that's clear from the data [is] that even though vaccines – because of the high degree of transmissibility of this virus – don't protect overly well, as it were, against infection, they protect quite well against severe disease leading to hospitalization and death. And I believe that's the reason, Neil, why at my age, being vaccinated and boosted, even though it didn't protect me against infection, I feel confident that it made a major role in protecting me from progressing to severe disease. And that's very likely why I had a relatively mild course. So my message to people who seem confused because people who are vaccinated get infected – the answer is if you weren't vaccinated, the likelihood [is] you would have had [a] more severe course than you did have when you were vaccinated.
---
Chinese study shows 'covid' increases dementia | added July 13
A China-based study, which tracked over 1,000 covid-19 recovered patients aged 60 years and above for a year, has found that their cognitive abilities have declined and pushed them towards dementia.
Looking at changes in these patients after their hospital discharge, it has reported that 21 per cent of those with severe cases in this cohort experienced progressive cognitive decline, suggesting that covid-19 can cause long-lasting damage than previously thought. The study notes that its findings imply "that the pandemic may substantially contribute to the world dementia burden in the future."
The study followed up recovered patients, who were discharged between February and April 2020 from three covid-19 designated hospitals in China, and concluded that "severecovid-19 was associated with a higher risk of cognitive impairment at 12 months." The severe cases more frequently experienced early-onset cognitive decline, late-onset cognitive decline and progressive cognitive decline, compared to non-severe cases and control individuals.
---
Quadruple-vaccinated Fauci returns after 'covid' battle to urge Americans to mask up again and get boosted | added July 13
Dr. Anthony Fauci returned to lead the White House's public messaging on covid-19 this week after his own battle with the disease — urging Americans to again wear masks and get boosted amid the threat of waning immunity against surging new variants.
The administration's 81-year-old chief medical adviser has been laying low since testing positive in mid-June. Now recovered, the quadruple-vaccinated infectious disease expert gave a series of interviews Tuesday to warn of surging cases sparked by the latest omicron variant, BA.5 — and caution Americans that even those recently recovered from an infection are likely still at risk.
"The threat to you is now," Fauci warned during a White House briefing Tuesday. "Immunity wanes, whether that's immunity following infection or immunity following vaccine. "If you were infected with BA.1, you really don't have a lot of good protection against BA.4/5," he warned of the latest two omicron strains that account for more than 80% of circulating variants last week. "We should not let it disrupt our lives," he said, "but we cannot deny that it is a reality that we need to deal with."
---
U.S. extends 'covid' "health emergency" | added July 13
Alternative headline: "Let's pandemic harder"
#1.
No one thought this would happen, absolutely no one could predict this—but out of nowhere, like thunder out of completely blue sky, came the news that we are still in the middle of a dangerous pandemic. Pandemic! Pandemic! We are still in the middle of a dangerous pandemic.
And to cope, we have an obligation to continue impairing our immune systems harder—so that we get sicker, and our masters then can prolong the emergency even longer (not that they need any rational reason to do that).
And since we don't want to endanger our democratic values, as good citizens of a free country, we are absolutely free to double down on impairing our immune systems—which we can accomplish by masking, worrying ourselves senseless, obsessing with all pathogens that we have no control over, staying away from the outdoors and healthy people—and of course by taking more doses of the safe and effective injection, despite the fact that overtime, and also immediately, it makes one more susceptible to illness. Remember, the goal is to be responsible and let our rulers prolong the pandemic until all is stolen, the economy is in ruins, and we are ready to beg them to build back better and switch us to programmable money!
---
Documents suggest FDA colluded with Moderna to bypass the 'science' and safety standards for 'covid' shots | added July 13
According to an ex-pharmaceutical industry and biotech executive, documents obtained from the U.S. Department of Health and Human Services (HHS) on Moderna's covid-19 vaccine suggest the U.S. Food and Drug Administration (FDA) and Moderna colluded to bypass regulatory and scientific standards used to ensure products are safe.
Alexandra Latypova has spent 25 years in pharmaceutical research and development working with more than 60 companies worldwide to submit data to the FDA on hundreds of clinical trials. After analyzing 699 pages of studies and test results "supposedly used by the FDA to clear Moderna's mRNA platform-based mRNA-1273, or Spikevax," Latypova told The Defender she believes U.S. health agencies are lying to the public on behalf of vaccine manufacturers.
"It is evident that the FDA and NIH [National Institutes of Health] colluded with Moderna to subvert the regulatory and scientific standards of drug safety testing," Latypova said. "They accepted fraudulent test designs, substitutions of test articles, glaring omissions and whitewashing of serious signs of health damage by the product, then lied to the public on behalf of the manufacturers."
---
WHO says sex is 'not limited' to male or female | added July 13
Sex is 'not limited' to being male or female, the World Health Organization (WHO) will say in new guidance. The WHO, an international authority on all things health, said it was 'going beyond' the use of binary terms to 'recognise gender and sexual diversity'.
But experts called the move a 'dismissal of basic biology' and could lead to medical advice being de-sexed and over-complicated. The change will be to gender guidance originally published in 2011 and is used by public health officials. It is not clear exactly what the WHO's new advice will say, but the agency explained its rationale for the change on its website.
WHO said its guidance would go 'beyond non-binary approaches to gender and health to recognise gender and sexual diversity or the concepts that gender identity exists on a continuum and that sex is not limited to male or female'. The global health body risks wading into a wider row about gender-neutral health advice.
---
Biden won't shake hands during Israel trip due to 'covid' surge | added July 13
There are surely a number of Israeli ministers, MKs and dignitaries who were looking forward to shaking hands this week with the president of the United States during his visit to Jerusalem.
They will be disappointed. According to media reports, the White House has informed the Prime Minister's Office that Joe Biden, 79, will not shake hands with Israeli ministers or MKs who greet him upon arrival at Ben-Gurion Airport on Wednesday. The list of VIPs usually includes the IDF chief of staff and the chief of police. When Donald Trump visited Israel in 2017, he shook hands with all of the ministers and dignitaries and was then caught for a selfie by then-Likud MK Oren Hazan.
The White House has reportedly told Prime Minister Yair Lapid's office that due to the surge in covid-19 infections in the US and Israel, the president will refrain from shaking hands during his visit. According to a recent report in The New York Times, White House aides are overly cautious about exposing the president to the coronavirus. They are tested once a week and wear colored wristbands on the day of their test. If aides attend meetings with the president, they must test that morning and wear N95 masks.
---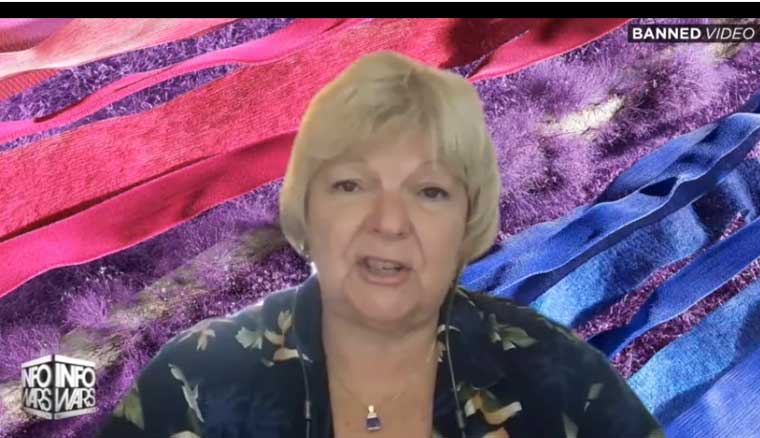 Dr. Sherri Tenpenny on fraudulent PCR tests and dangers of 'covid' shots | added July 13
Dr. Sherri Tenpenny joins The Alex Jones Show on Tuesday to break down how the medical tyranny program to force vaccines on the public is all out war on humanity.
---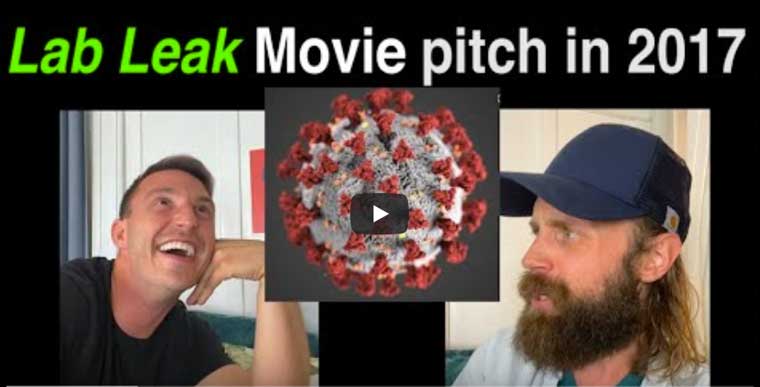 'Covid' movie pitch circa 2017 | added July 13
All the world is a stage. Let's not forget, focus groups such as this did happen years before 'covid'.
---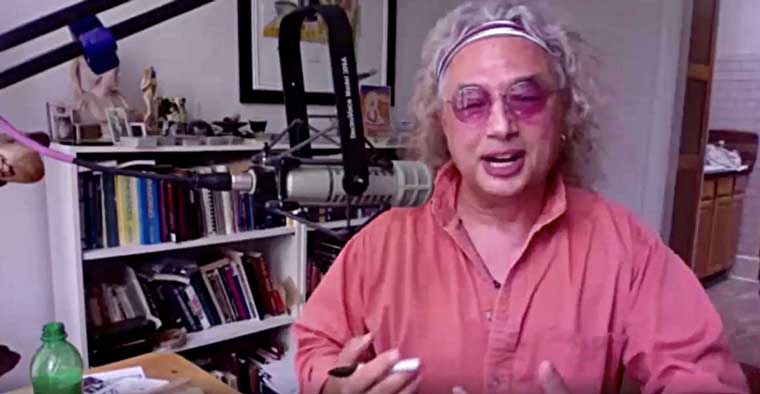 Eric Francis with Dr. Sam Bailey on how digital conditions influenced the lockdown crisis | added July 12
I am again the guest on Dr. Sam Bailey's channel, talking about how full digital conditions influenced the lockdown crisis. This discussion is based on my study of the work of philosophers Marshall and Eric McLuhan, who pioneered the field of media studies and taught me about life under full digital conditions.
Every last thing we have experienced the past 30 months has involved and indeed been driven by the digital environment, which encompasses the entire globe. This includes "viruses" made up in China by metagenomics, humans being tested for "covid" computer code using the PCR, and the total transformation of self and self-concept that has been the result life in the digital world.
Drs. Sam and Mark Bailey, husband and wife medical doctors, are two of the most extraordinary people I've ever had the pleasure of working with during my long and storied career covering scientific fraud. Their research is impeccable, helpful, and produced with both warmth and integrity that is rare to find on the internet, or anywhere.
---
CDC emails reveal "vaccine" definition changes due to 'covid' jabs not preventing disease | added July 12
Newly obtained emails confirm that the Centers for Disease Control and Prevention (CDC) changed its definition for both "vaccine" and "vaccinated" because people were pointing out that definitions didn't seem to apply to the covid-19 vaccines.
"The definition of vaccine we have posted is problematic and people are using it to claim the covid-19 vaccine is not a vaccine based on our own definition," Alycia Downs, a CDC official, wrote in an email on Aug. 25, 2021, to a colleague. The definition is located on a page titled Immunization Basics.
"Vaccine" was defined since at least 2011 by the CDC as a product that triggers immunity, while "vaccination" was described as an injection that prevents a disease, according to archived versions of the page. However, a flood of inquiries on the definitions was triggered by the fact that the covid-19 vaccines have been increasingly ineffective against infection by the virus that causes covid-19, the emails show.
---
New CDC study shows 80 percent of U.S. urine samples contain toxic cancer-causing glyphosate | added July 12
This silence, shocking though it is, should come as no surprise, from a "free press" that's been meticulously, militantly blacking out the toll of those "vaccines"—as well as (let us not forget) the many real vaccines that have been killing/sickening/crippling us for decades; countless other toxic pharmaceuticals; the additives in most of what we eat, and those in nearly all the products that we use to clean our homes and selves, and most cosmetics; and, of course, our cell phones, and the scourge of 5G overall.
In short: We're being poisoned on a mammoth scale, and evidently not by accident, or through incompetence—since, if that were the case, the press would not be blacking all such information out.
Now, if this news re: glyphosate has been reported by a major corporate outlet (or even a major "alternative" outlet), please note it in the comments. My search was, necessarily, a quick one, since we're short-handed here (and overwhelmed by each week's news of "sudden deaths").
---
Editor's Note on the "suspect virus"
When China publishes the "suspect virus" c. Jan. 11, they say it's MN908947. That becomes the "mother of all SARS-CoV-2 genomes." Simultaneously, the Little Dog team at Vision, et al, are cooking up this total horse shit using Kraken2. And they get the thing they really want, and also it's from a guy who 'died of covid' (with 10 other diseases). The guy for whom David Rasnick said they were utterly determined to find a viral cause.
But if they publish that accession right away, 402123, all those names and corporate affiliations come up. So what they do is they aim the MN908947 series to match 402123 and that is the reason for the revisions, MN.1, MN.2, MN.3. They apparently get what they need at MN908947.2 because that is currently cited by CDC and was in the Corman-Drosten paper.
So they matched the sequence they wanted to prime the PCR with, while concealing the names and institutions that come up with the desired sequence, and they dropped that sequence into the MN908947 series, which brings up Fan Wu as its author — not Lili Wen and the lot of them with endless corporate ties.
Finally, they publish the Lili Wen paper in Chinese Medical Journal in May 2020 when and where nobody is looking, and they say oh yeah we found 402123. Nobody knows or cares or even thinks to match that back to MN908947, or understands it was effectively switched out.
— efc
---
U.S. health officials push to allow a second 'covid' booster jab for all adults | added July 12
US health officials are urgently working on a plan to allow second covid-19 boosters for all adults, a senior White House official confirmed to CNN on Monday.
The US Food and Drug Administration is making it a high priority, the official said.
Second boosters have been authorized for adults 50 and older, as well as some people with weakened immune systems, since late March. But younger adults are eligible for only one booster shot, which was authorized in November. Federal agencies are looking to move quickly on authorizing a second booster for all adults, the source said.
Some experts are concerned that younger adults' immunity may be waning as covid-19 cases rise with the dominance of the BA.5 omicron subvariant. Reinfections are more likely with BA.5 than with any previous variants because of immune escape features, Dr. Eric Topol, a cardiologist and professor of molecular medicine at Scripps Research, said on CNNI Monday.
---
FDA grants full approval of Pfizer-BioNTech's Comirnaty 'covid' jab for adolescents 12 to 15 years | added July 12
The U.S. Food and Drug Administration (FDA) on Friday granted full approval of Pfizer-BioNTech's Comirnaty covid-19 vaccine for adolescents 12 through 15 years old. In an FDA press release, the agency said full approval of Comirnaty follows a "rigorous analysis and evaluation of the safety and effectiveness data," and the Pfizer-BioNTech vaccine "has been, and will continue to be authorized for emergency use in this age group since May 2021."
Pfizer's press release announcing the approval said the Comirnaty vaccine has been available under Emergency Use Authorization (EUA) since May 2021 for the adolescent age group. Yet, Comirnaty is not available in the U.S for any age group and is not the same formula as the Pfizer-BioNTech vaccine currently authorized under EUA and being distributed as a "fully approved" vaccine.
"The approval of Comirnaty for adolescents 12 to 15 is head-spinning," said Mary Holland, president and general counsel for Children's Health Defense. Holland said that at base, "this is a move by pharma to ensure liability protection" under the National Childhood Vaccine Injury Act of 1986. Some states likely will attempt to put Comirnaty on the childhood vaccine schedule, despite the myriad known and unknown risks, Holland said.
---
Dominant 'omicron' BA.5 subvariant continues to raise 'covid' infection cases throughout the U.S. | added July 12
For much of the pandemic, the only silver lining to coming down with a case of covid-19 was that you likely wouldn't catch it again for a while (though there isn't exactly a definitive answer on how long that period of immunity typically lasts).
Increasingly, however, more people appear to be contracting the virus multiple times in relatively quick succession, as another omicron subvariant sweeps through the U.S. The BA.5 variant is now the most dominant strain of covid-19 in the country, according to the Centers for Disease Control and Prevention. And while it's hard to get an exact count — given how many people are taking rapid tests at home — there are indications that both reinfections and hospitalizations are increasing.
For example: Some 31,000 people across the U.S. are currently hospitalized with the virus, with admissions up 4.5% compared to a week ago. And data from New York state shows that reinfections started trending upwards again in late June. Dr. Bob Wachter, the chair of the Department of Medicine at the University of California, San Francisco, says BA.5 is highly transmissible and manages to at least partially sidestep some of the immunity people may have from prior infections and vaccinations.
---
Gene editing system CRISPR/Cas9 used by investigators to introduce gene mutations in humans | added July 12
[May 27, 2022] Cedars-Sinai investigators have identified a gene that plays an essential role in the innate human immune system. The gene, NLRP11, helps activate the inflammatory response that tells the body's white blood cells to go on the attack against a foreign presence.
The findings, published in Nature Immunology, bring medical science closer to understanding a biological process that can both help and harm the body."Chronic inflammation is an underlying cause of innumerable human diseases," said Christian Stehlik, PhD, a co-senior author of the study and director of Pathology Research at Cedars-Sinai. "If you study the molecular mechanisms involved in how inflammation occurs and how it is regulated, you find something that can be applied very broadly."
When the immune system senses a bacteria, virus, toxin or other foreign presence in the body, it sends white blood cells to surround the unwanted substance and release chemicals to attack it. This response leads to inflammation, which causes redness, pain, warmth and swelling in the affected area as the body heals itself. Sometimes this defensive response lasts longer than it should, resulting in chronic inflammation. Or, the immune system may mistakenly attack healthy cells, leading to autoimmune disease.
---
'Monkeypox' propaganda claims "we are losing the fight" | added July 12
According to the New York Times the US is currently "losing the fight with Monkeypox". That's probably news to you. After all, given the fact the US has around 700 cases of Monkeypox (around 0.0002% of the population), that the entire world only 8000 "cases" (about 0.0001%), and that there have been just 3 reported deaths…well, you'd be forgiven for not realising there was a fight at all, let alone that we were losing.
It's really more of a kerfuffle. At worst. Perhaps a fracas. That is – of course – assuming there is any monkeypox "outbreak" at all, something we should never take on faith, especially in the post-covid world. The US isn't the only place getting a fresh batch of monkeypox fear porn this week.
Five days ago it was reported that Australia had recorded its first "case", with the under-stated headline… KILLER VIRUS SUDDENLY SPREADS IN AUSTRALIA …clearly this went too far, even for the mainstream media, who quietly reworded the title a few hours later. Not to be outdone, two days later New Zealand announced their first monkeypox case was isolating at home.
---

Unjabbed Ice Cube on giving up a multi-million dollar deal | added July 12
Ice Cube says "oh hell no" to getting jabbed and it being anyone else's business… we hear that!
---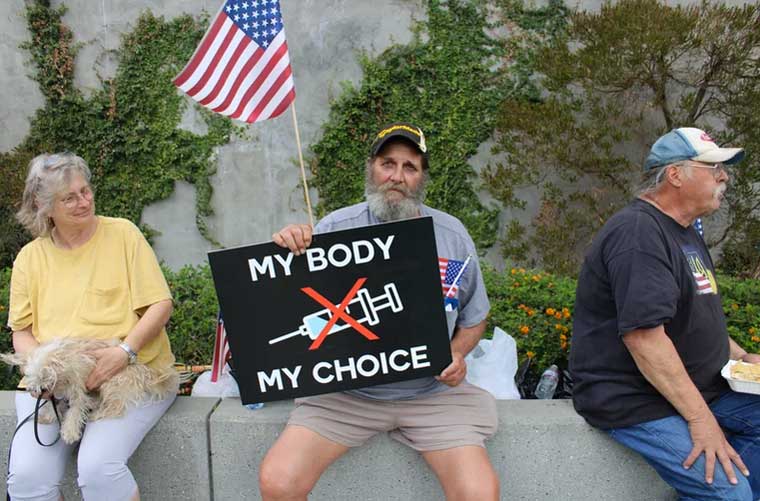 My body, my choice: 'covid' vax mandate opponents take on the pro-abortion rallying cry  | added July 11
In the shadow of L.A.'s art deco City Hall, musicians jammed onstage, kids got their faces painted, and families picnicked on lawn chairs. Amid the festivity, people waved flags, sported T-shirts and sold buttons — all emblazoned with a familiar slogan: "My Body, My Choice."
This wasn't an abortion rights rally. It wasn't a protest against the recent U.S. Supreme Court ruling that gutted Roe v. Wade. It was the "Defeat the Mandates Rally," a jubilant gathering of anti-vaccine activists in April to protest the few remaining covid-19 guidelines, such as mask mandates on mass transit and vaccination requirements for health care workers.
Similar scenes have played out across the country during the pandemic. Armed with the language of the abortion rights movement, anti-vaccine forces have converged with right-leaning causes to protest covid precautions.
---
Bacterial and fungal co-infections found in 'covid' hospital patients around U.S. | added July 11
A study of US hospital data found that fewer than 10% of covid-19 patients had bacterial or fungal co-infections, but they had a higher risk of antibiotic-resistant, healthcare-associated infections than flu patients, Centers for Disease Control and Prevention researchers reported late last week in Clinical Infectious Diseases.
Using patient and microbiologic data from the Premier Healthcare Database, researchers analyzed 206,465 inpatients diagnosed with covid-19 from January 2020 through June 2o21 and 142,246 patients diagnosed with influenza-like illness (ILI) from January through June 2019. The proportion of patients with a bacterial or fungal culture obtained during hospitalization was similar in both groups (56.2% for covid-19 and 60.4% for ILI).
The percentage of discharges with a positive culture defined as community-onset (CO) was lower in covid-19 patients than those with ILI (7% vs 10.4%), but the percentage of discharges with a positive culture identified as HO was higher (4.1% vs 2.4%). Multivariable logistic models showed that covid-19 patients had significantly lower odds than ILI patients of CO methicillin-resistant Staphylococcus aureus (MRSA), carbapenem-resistant Pseudomonas aeruginosa (CRPA), or carbapenem-resistant Acinetobacter baumannii infections, but significantly higher odds of HO MRSA, CRPA, carbapenem-resistant Enterobacterales, and extended-spectrum beta-lactamase infections.
---
This week in the 'new normal': black boxes and fake journalists | added July 11
1. "Black Boxes" to log your car's data. July 6th marked the start of a new EU-wide policy that will see all new vehicles manufactured with a "black box" fitted. Much like its namesake in an aeroplane, the box will log all the technical data of your car – speed, direction, location, whether or not the doors are open or the seatbelts being used etc. – but unlike in planes, it will then make all that data available to law enforcement, whether or not there's an accident.
We know how this works. It's surveillance in the name of "safety". The scheme will allegedly be "voluntary", with drivers having the ability to opt-out of data logging, but if covid vaccines have taught us anything it's that "voluntary" doesn't always mean really voluntary.
They also claim the data will be anonymized…but do you really believe that? This goes hand in hand with both the UK and EU fitting mandatory "speed limiters" to all new vehicles starting this year. A speed limiter is an array of sensors designed to detect the speed of your vehicle, including cameras which read road signs, and either forcibly lower the speed by limiting the power of the engine or provide "feedback" to the driver until they slow down.
---
Toxic disposable hospital gowns used for 'covid' leaves health care workers at risk for infection | added July 11
Disposable gowns designed to deflect the splatter of bodily fluids, used in thousands of U.S. hospitals, have underperformed in recent and ongoing laboratory tests and may fall short of safety standards, leaving health care workers with a greater risk of infection than advertised.
A peer-reviewed academic study, published to little notice amid the coronavirus pandemic, found that isolation gowns commonly worn in medical units or intensive care units ripped too easily and allowed about four to 14 times the expected amount of liquid to seep through when sprayed or splashed.
"I'm amazed that facilities are using them," said study co-author Elizabeth Easter, a textile expert at the University of Kentucky, of the thinnest disposable gowns. "Because, technically, you can see through the fabric." Now a similar study is underway at ECRI, a nonprofit focused on health care safety, which began testing disposable isolation gowns after receiving anecdotal reports of "blood or other body fluids leaking through," said ECRI Engineering Director Chris Lavanchy. He told KHN that preliminary test results raised concerns that disposable gowns may not meet safety standards.
---
Asian gambling center Macao shuts down for a week in order to curb 'covid' outbreak | added July 11
BEIJING — The Asian gambling center of Macao will close all its casinos for a week starting Monday and largely restrict people to their homes as it tries to stop a covid-19 outbreak that has infected more than 1,400 people in the past three weeks.
All businesses have been ordered to shut except for supermarkets and others providing essential services. Residents must stay home unless they need to go out, such as for food shopping or to work in a sector deemed essential. Macao, a semi-autonomous Chinese region like nearby Hong Kong, is facing its first sizeable outbreak of the pandemic. The city of 680,000 people recorded 93 new cases on Saturday, bringing the total in the ongoing outbreak to 1,467.
The former Portuguese colony has been following a version of China's "zero-covid" strategy, locking down buildings that have cases and conducting repeated rounds of mass testing to find and isolate infected individuals. Authorities warned that police would be patrolling the streets and violators would face penalties, according to Macao media reports. Anyone going out must wear a mask, with adults required to use an N95 or equivalent one.
---
Unjabbed Wimbledon winner Novak Djokovic to skip U.S. Open | added July 11
Unless something unexpected happens, Novak Djokovic isn't planning to participate in the U.S. Open next month. Djokovic, just after he beat Nick Kyrgios to win Wimbledon on Sunday, said he is not planning to receive the covid-19 vaccine in time to participate in the final Grand Slam of the season.
Djokovic defeated Kyrgios 4-6, 6-3, 6-4, 7-6 (7-3) on Sunday to pick up his 21st career Grand Slam and his seventh Wimbledon title. He is now just one Grand Slam win behind Rafael Nadal, who holds the all-time record at 22. Despite the win, Djokovic will drop to No. 7 in the rankings on Monday, as Wimbledon didn't count toward any ranking points due to its decision to ban players from Russia and Belarus after Russia's invasion of Ukraine.
Djokovic is famously unvaccinated against the coronavirus, and he was actually deported from Australia and unable to play in the Australian Open earlier this year due to issues with his visa and the vaccine. As he's still unvaccinated, he is unable to enter the United States.
---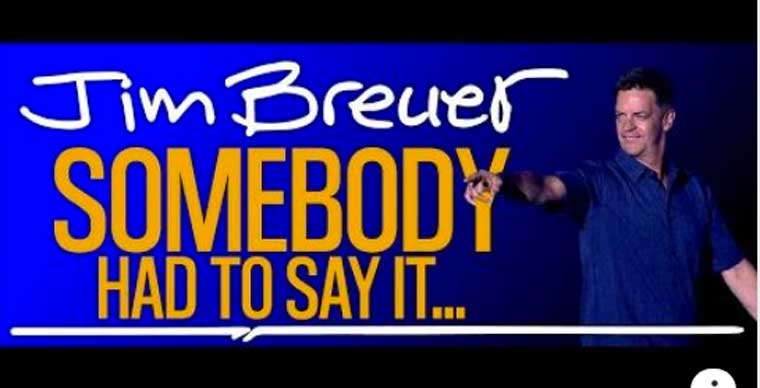 Somebody had to say it | added July 11
This is "dead ass" hilarious.
---
Fully vaxed and double boosted Senate Major Leader Chuck Schumer tests positive for 'covid', praises protection from shots | added July 11
Senate Majority Leader Chuck Schumer has tested positive for covid-19, his spokesperson confirmed Sunday night. Schumer, who is fully vaccinated and double boosted, is only experiencing "very mild" symptoms, the spokesperson said in a statement.
The 71-year-old's positive test came as part of his regular testing regimen, according to the statement. Per CDC guidance, he will quarantine and work remotely this week.
"Anyone who knows Leader Schumer knows that even if he's not physically in the Capitol, through virtual meetings and his trademark flip phone he will continue with his robust schedule and remain in near constant contact with his colleagues," the statement said. The statement added that the New York Democrat "greatly appreciates the protection the vaccine has provided him and encourages everyone to test regularly and get vaccinated and boosted.
---
CDC releases new VAERS data showing 1.3 million reports of adverse side effects to 'covid' jabs — up 14.5 thousand from previous week | added July 11
The Centers for Disease Control and Prevention (CDC) today released new data showing a total of 1,329,135 reports of adverse events following covid-19 vaccines were submitted between Dec. 14, 2020, and July 1, 2022, to the Vaccine Adverse Event Reporting System (VAERS). That's an increase of 14,541 adverse events over the previous week.
VAERS is the primary government-funded system for reporting adverse vaccine reactions in the U.S. The data included a total of 29,273 reports of deaths — an increase of 111 over the previous week — and 241,910 serious injuries, including deaths, during the same time period — up 684 compared with the previous week.
Of the 29,273 reported deaths, 18,937 cases are attributed to Pfizer's covid-19 vaccine, 7,724 cases to Moderna and 2,545 cases to Johnson & Johnson (J&J). Excluding "foreign reports" to VAERS, 839,450 adverse events, including 13,547 deaths and 85,321 serious injuries, were reported in the U.S. between Dec. 14, 2020, and July 1, 2022.
---
Vax hesitancy:  A look at why some have concerns about participating in experimental drug programs  | added July 11
Vaccine hesitancy is a state of indecision and uncertainty about vaccination before a decision is made to act (or not act). It represents a time of vulnerability and opportunity. Multiple surveys that were conducted to examine the sentiments concerning coronavirus disease 19 (covid-19) vaccination have exposed new levels of volatility around vaccine hesitancy, particularly when the hesitancy is powered by digital media platforms.
Spikes in vaccine hesitancy often coincide with new information, new policies, or newly reported vaccine risks. Some of the variability is due to factors such as a decline in the public's trust of experts, preferences for alternative health, political polarization, and belief-based extremism. In this review, we use the examples of hesitancy regarding the measles–mumps–rubella (MMR), human papillomavirus (HPV), and covid-19 vaccines to look at the multifaceted issues that fuel vaccine hesitancy. Each of these examples is part of a larger, complex story.
Timing is everything when it comes to vaccine acceptance or hesitancy, and the mutable nature of vaccine hesitancy calls for new modes of analysis to characterize not only the temporal features of hesitancy but also the spatial (e.g., regional) features and the many behavioral manifestations and their effects on vaccine uptake. Such real-time data also allow investigation into contextual events that can help us understand the drivers of hesitancy.
---

We won: NYS Supreme Court rules in favor of Uniting NYS and strikes down DOH forced quarantine regulation | added July 9
Editor's Note: Here is a link to the judge's decision. To learn more about how to get involved visit the Uniting NYS website. — mmd
Attorney Bobbie Anne Cox's statement on the win:
"This is a tremendous win for, not just New Yorkers, but for Americans across the country! Our rights and due process protections, as enshrined in our Constitution, have been properly upheld by this Court. The effect this decision will have on a nation-wide basis cannot be overstated.
This ruling will send a message to all agencies, here in New York and in other states as well, that the Executive Branch and its agencies cannot violate separation of powers by making regulations that conflict with our laws and our Constitution. This is a great victory for the rule of law, for the Constitution, and for We the People. New Yorkers can now rest easy that they will not be subjected to illegal forced isolation and quarantine by unelected bureaucrats in the Executive Branch of government.
The Executive Branch has rightfully been put back into their lane. They cannot make or alter laws… only the Legislative Branch can do that. I am proud to be representing the brave NYS Legislators who are stading up, together with Uniting NYS, to fight against this horrific display of tyranny.
Thank you to Senator George Borrello, Assemblyman Chris Tague, and Assemblyman Mike Lawler for being Petitioners on this lawsuit. Thank you to Assemblyman Andy Goodell, Assemblyman Joe Giglio, and Assembly Minority Leader Will Barclay for their fantastic Amicus Brief in support of our case. Many thanks to Attorney Tom Marcelle, who I am happy to announce is now running for NYS Supreme Court Judge. And of course, I thank all of the terrific volunteers at Uniting NYS who have donated their time, their energy, and/or funds to our cause.
The Governor, her Department of Health, and the Attorney General should honor this ruling. They should not continue to waste valuable tax payer dollars fighting an appeal to try to overturn this just decision. I hope that everyone who reads this will take a few minutes to write an email or a letter to the Governor and AG, and tell them not to file an appeal,
and to let this decision stand!"
---
NYC shows hesitancy over inoculating children under 5 years-old for 'covid' | added July 9
Only a fraction of New York City kids under 5 have received the covid-19 vaccine, the latest Department of Health stats show. As of Wednesday, just 11,077 kids from 6 months through 4 years old had received the shot, which gained approval for that age group on June 18. There are about 530,000 New York City kids younger than 5.
About half of the vaccinations were given at DOH sites. The department has 10 hubs across the Big Apple to administer the vaccine to the youngest children.
Statewide, including New York City, 21,658 doses of Pfizer or Moderna had been distributed through Thursday, according to the state DOH. The Moderna two-dose regimen is approved for kids through age 5, and Pfizer's three-shot series is meant for those through 4.
---
New Planet Waves FM program is up: explosion at the Georgia Guidestones | added July 9
Eric Coppolino sizes up the Georgia Guidestones explosion, Mars in the news and other stuff you might appreciate. Thank you to the generous donors who helped pay the bills through June.
---
LA weighs mandating 'universal indoor masking' again with a rise of 'covid' case numbers | added July 9
Americans are on the move this summer, with many taking their first real vacation since the beginning of the pandemic. There are few signs of covid-19 precautions, but cases are on the rise, with about 19,000 new daily cases reported in California, according to the Centers for Disease Control and Prevention. Los Angeles County is moving closer to what the CDC categorizes as a high level of community transmission, a designation which would trigger the return of mask mandates.
"Universal indoor masking would be implemented across L.A. County," Dr. Barbara Ferrer, director of the L.A. County Public Health Department, said of the potential designation.
In New York City, meanwhile, cases are up more than 17% from two weeks ago, according to the city's health department. The omicron subvariant BA.5 — the fastest-spreading form of omicron so far — is responsible for more than half of all new cases in the nation, according to the CDC. The subvariant appears to be three to four times more resistant to antibodies.
---
Virologist who discredited 'covid' lab leak theory found with ties to Wuhan and EcoHealth Alliance | added July 9
A virologist who co-authored a paper marginalizing the lab leak theory did not disclose his ties to the research group at the center of it. Director of Columbia University's Center for Infection and Immunity Ian Lipkin has often worked with EcoHealth Alliance, a U.S.-based collaborator of the Wuhan Institute of Virology, the group confirmed in an email.
EcoHealth Alliance listed Lipkin as a "partner" from 2012 to 2014, an archived version of the group's website shows. Lipkin has coauthored at least 10 scientific papers with EcoHealth researchers from 2011 to 2021, EcoHealth Alliance President Peter Daszak said in an email. These publications include a paper about novel coronaviruses EcoHealth and its partners sampled around the world.
EcoHealth Alliance hunts for novel viruses in wildlife and funds research at the Wuhan Institute of Virology. Lipkin did not disclose his partnership with EcoHealth in "The proximal origin of SARS-CoV-2," a highly influential paper that states that covid-19 arose from nature. A central premise of that paper: covid-19 is too dissimilar from viruses commonly employed in experiments to have spilled out of a lab.
---
Canadian government implies ArriveCAN application meant to provide public health information during 'covid' may be used indefinitely | added July 9
The federal government has hinted that ArriveCAN, originally intended to provide travel and public health information during the covid-19 pandemic, may be kept beyond the pandemic. Public Safety Minister Marco Mendicino recently signalled the Liberal government's plan to use the app to "modernize our border" and allow travellers to complete their customs declaration forms in place of the traditional paper forms and digital kiosks installed in Canadian airports.
"ArriveCAN was originally created for covid-19, but it has technological capacity beyond that," Mendicino said during a press conference on June 28.
The app, launched in April 2020, was initially a short-term policy to ensure travellers entering Canada during the covid-19 pandemic would comply with the government's 14-day quarantine rules. In November that year, it was made mandatory for all travellers, which Ottawa said would help contain the spread of covid-19 and reduce imported cases.
---
Dutch police shoot at farmers protesting new government plans to cut pollutant emissions | added July 9
AMSTERDAM — Dutch police shot at a tractor during a heated night of farm protests and detained three demonstrators, the latest incident in a string of protests against government plans to cut pollutant emissions that many farmers fear would hurt their livelihoods.
Police in northern Friesland said Wednesday that no one was hurt in the incident that involved warning shots and direct targeting of a tractor that broke free from a line. Police said there was an attempt to drive into their vehicles and officers.
Because shots were fired, an official investigation into the incident was started. Dutch farmers angry at government plans to slash emissions have blocked roads and supermarket distribution centers for several days, sparking fears of food shortages. The unrest among Dutch farmers was triggered by a government proposal to slash emissions of pollutants like nitrogen oxide and ammonia by 50% by 2030. Provincial governments have been given a year to formulate plans to achieve the goal.
---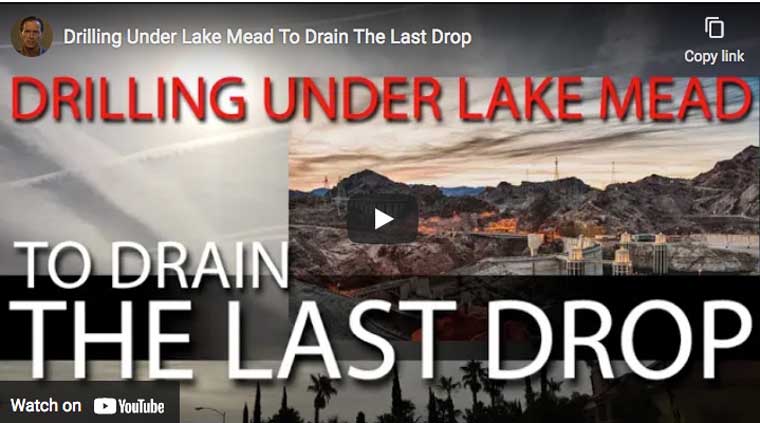 Cities like Las Vegas to dry up soon due to climate engineering, not 'climate change' | added July 9
Those who laugh off chem-trails and the like know nothing of the documented history of weather modification by the US military, which has been doing it since the 1940's. Another "cure" that's worse than the disease.
---
Walt Disney sued by former employees over religious discrimination and termination for not complying with 'covid' pandemic safety protocols | added July 9
On June 30, former Walt Disney World employees Barbara Andreas, Stephen Cribb and Adam Pajer sued the park for violating their religious beliefs. They say they were unlawfully terminated because of their faith-based concerns about pandemic-related safety protocols, according to The Associated Press.
All three employees were fired earlier this year after refusing to wear masks and socially distance when unvaccinated, the lawsuit claims. They had each worked at the park at least seven years. In her request for a religious exemption from Disney's policies, Andreas referred to a belief that many Americans have cited to explain their resistance to covid-19 vaccines. She said "participating in a medical experiment, such as covid testing or vaccines" involving aborted fetal cells would be an "affront" to her Christian beliefs, according to the lawsuit.
Although cells descended from aborted fetuses were used in the development of the Pfizer and Moderna vaccines, the covid-19 shots "do not contain fetal cells," as The Associated Press previously reported. Despite this fact, many religious objectors have raised abortion-related concerns when explaining their resistance to vaccination. Both Cribb and Pajer also cited Christian beliefs and biblical texts to try to circumvent Walt Disney World's policies, the AP reported.
---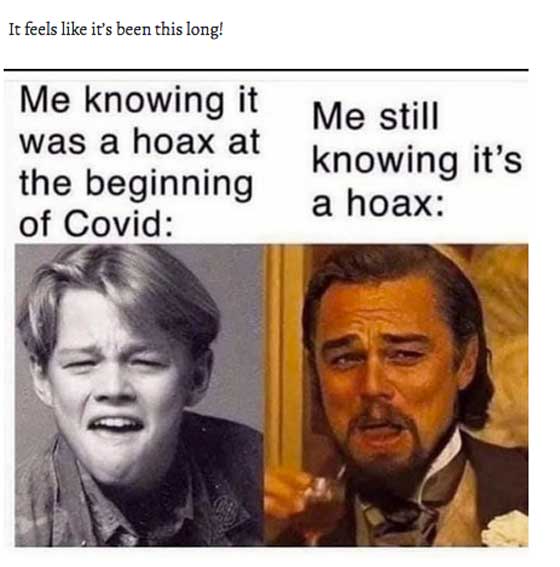 ---
National legal rights organization files lawsuit against U.S. health care facility for denying organ transplants to unvaxed | added July 8
A national legal rights organization has filed the first of what it says will be dozens of lawsuits against U.S. health care facilities that are denying patients organ transplants for not being vaccinated against covid-19. In the first complaint—which was filed against the University of Michigan's transplant center—the Pacific Justice Institute (PJI) argues the hospitals are carrying out illegal and unconstitutional policies by requiring medical treatment against the will of a patient.
"Individuals in the United States have the inherent and fundamental Constitutional Right given by God, not any government board, to seek or to refuse medical treatment or any part of a course of medical treatment," PJI states in its lawsuit it served on July 5 to the board of regents that oversees the University of Michigan.
According to Dave Peters, senior counsel for PJI, the California organisation will be filing a second lawsuit sometime this week against the Lehigh Valley Clinic in Pennsylvania. Neither the University of Michigan nor Lehigh Valley Clinic responded to inquiries by The Epoch Times about the litigations.
---
NIH rolls out $1.2 billion taxpayer-funded study to find 'long-term covid' answers | added July 8
The National Institutes of Health is rolling out one of the largest studies in the world to understand long covid in a high-stakes effort to find definitive answers about a multitude of seemingly unrelated and sometimes debilitating symptoms that have plagued patients and confounded physicians.
The $1.15 billion taxpayer-funded study, called Recover, aims to enroll nearly 40,000 people by the end of this year. It will follow those participants over four years, comparing people with covid to those who've never had it, with the goal of identifying all the long-term symptoms and finding out how the virus is causing them. The Patient-Led Research Collaborative said there were more than 200 long covid symptoms across 10 organ systems, according to a study published last year in The Lancet.
It's a massive undertaking, and expectations are high. The size of the budget, breadth, depth and scope of the study are rarely seen in scientific studies. The study's conclusions could play a pivotal role in developing diagnostic tests and finding treatments for patients who remain sick months after contracting covid-19. If the scientists can produce clinical definitions of the various long-term illnesses associated with the virus, patients will stand on firmer ground when trying to convince health insurers to cover their treatments and getting disability claims approved.
---
Roughly 60,000 unvaxed Army National Guard members and Reserve soldiers cut from military duties, pay and benefits | added July 8
About 60,000 Army National Guard members and Army Reserve soldiers who refused to comply with a Department of Defense (DOD) covid-19 vaccine mandate are no longer allowed to participate in their military duties and were cut off from some of their pay and benefits, Army officials announced July 1.
Of the more than 40,000 members of the Guard who remain unvaccinated, 14,000 have said they do not intend to ever receive a covid-19 vaccine, Guard officials told CBS News. Approximately 22,000 Reserve soldiers have refused to get vaccinated. "Soldiers who refuse the vaccination order without an approved or pending exemption request are subject to adverse administrative actions, including flags, bars to service and official reprimands," an Army spokesperson said in a statement.
If the soldiers continue to refuse to get vaccinated, the consequences could be even more severe. "In the future, Soldiers who continue to refuse the vaccination order without an exemption may be subject to additional adverse administrative action, including separation," the Army spokesperson said.
---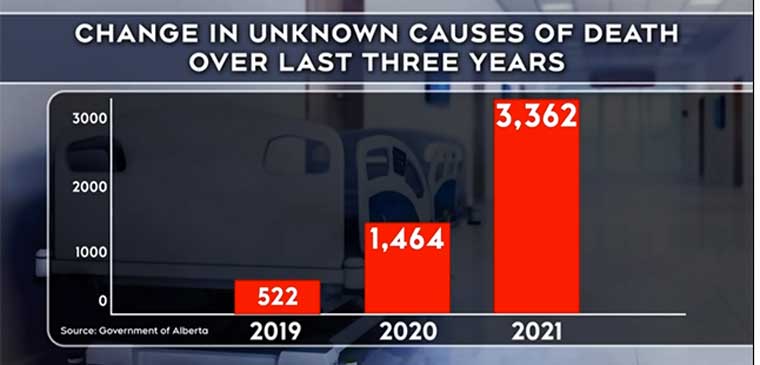 Alberta reports unprecedented rise of deaths in 2021 due to 'unknown causes' | added July 8
Deaths with "unknown" and "ill-defined" causes are now the Canadian province of Alberta's top killer, CTV News reports.
From CTV News, "Deaths with unknown causes now Alberta's top killer: province": Alberta is reporting an unprecedented increase in ill-defined and unknown causes of death in 2021.
That category is leading the way over dementia, which has been in the top spot since 2016, and covid-19, which began adding to the death tally in the province in a big way in 2020. In 2021, ill-defined and unknown causes of death snagged the first spot with 3,362, up from 1,464 in 2020 and 522 the year before that, according to statistics from the Government of Alberta.
The unknown causes of death category only began appearing on the list in 2019 — there is no record of it ranking before then, dating back to 2001. Even though the causes of death are "ill-defined and unknown," CTV News elected to blame covid. "I think it's probably multifactorial, so there's probably many things playing into that," said Dr. Daniel Gregson, an associate professor in the Cumming School of Medicine at the University of Calgary, specializing in infectious diseases and microbiology.
---
In memory of all those who 'died suddenly' in U.S. and worldwide, June 28-July 4 | added July 8
Actors in Mexico, Switzerland and India, two Hong Kong filmmakers, a TV gardener in Ireland, government ministers in Nigeria, Japan and Indonesia, and—as usual—a shocking number of Italians. Aerosmith drummer Joey Kramer's wife Linda Kramer dies at 55. July 2, 2022. The wife of Aerosmith drummer Joey Kramer has died aged 55. Linda Gail Kramer, who was described by the rock star as the 'love of his life,' died on June 22.
According to an obituary posted in the Boston Herald, the 72-year-old drummer and his wife were 'inseparable' said family and friends. It also added she 'loved her family, especially her nieces and nephews.' Joey's reps also confirmed the sad news to several news outlets, but no cause of death has been released.
'Breakin' star Bruno 'Pop N Taco' Falcon dead: Michael Jackson dancer was 58. July 4, 2022. Bruno Falcon, the trailblazing hip-hop dancer and choreographer known as "Pop N Taco," died Saturday at his Long Beach, California home. He was 58.The pop-and-lock legend of the early '80s cult film "Breakin' " passed away of natural causes, his sister Diana Wolgamott confirmed to local news outlets. No official cause of death has been confirmed but she said she believes he might have died of a heart attack.
---
Wisconsin Supreme Court upholds ruling that allows local health officers to impose 'covid' restrictions | added July 8
The Wisconsin Supreme Court upheld Dane County's covid-19 restrictions, a ruling that could have broad implications for local governments' ability to respond to public health emergencies in the future.
In a 4-3 ruling released Friday, the majority found that state law grants local health officers the authority to issue orders. Judge Jill Karofsky, joined by Justices Ann Walsh Bradley, Rebecca Dallet and Brian Hagedorn, formed the majority, with Hagedorn writing a concurring opinion. Rebecca Bradley wrote the dissenting opinion, which Annette Ziegler and Pat Roggensack signed on to.
The Supreme Court's ruling is somewhat of a surprise. It has previously struck down the stay-at-home order that Democratic Gov. Tony Evers' administration put in place in the early days of the pandemic and blocked Evers from issuing mask requirements. The conservative Wisconsin Institute for Law & Liberty filed a lawsuit in early 2021 on behalf of two Dane County residents.
---
Top UN official claims record 345 million on brink of starvation with increase in fuel and food prices | added July 8
A top UN official said on Wednesday that a record 345 million people were now acutely hungry amid soaring fuel and food prices. David Beasley, head of the UN World Food Program, said a "record 345 million acutely hungry people are marching to the brink of starvation."
This represented a 24% increase from 276 million at the start of 2022. In early 2020, before the covid-19 pandemic, the figure was 135 million. In total, between 702 million and 828 million people were affected by hunger in 2021, 46 million more than the previous year's average of 722 million. What did the UN say?
Beasley spoke at a meeting for the release of the latest report on global hunger by the World Food Program and four other UN agencies. "There's a real danger it will climb even higher in the months ahead," Beasley said. "Even more worrying is that when this group is broken down, a staggering 50 million people in 45 countries are just one step away from famine."
---
Ford Motor reports worst sales in China since 'covid' pandemic began | added July 8
DETROIT – Ford Motor joined its crosstown rival General Motors in reporting its worst quarterly sales in China since the onset of the coronavirus pandemic, amid a resurgence of covid-19 cases in the country and ongoing global supply chain problems.
Ford said it sold 120,000 vehicles during the second quarter, a roughly 22% decline from a year earlier and its worst sales in Greater China since the fewer than 89,000 units it sold during the first quarter of 2020, when government-imposed covid restrictions brought the country's production to a standstill.
In a release late Thursday, Ford said sales in June improved exponentially with easing of restrictions as overall sales exceeded 50,000 units, up 3% year over year and 38% month over month. "The pandemic's resurgence in the past few months challenged us to overcome supply chain and logistics obstacles to positioning Ford for growth in the second half of the year," said Anning Chen, president and CEO of Ford China, in statement.
---
The impacts of 'covid' and capitalism on the world's poorest countries | added July 8
The IMF and World Bank have for decades pushed a policy agenda based on cuts to public services, increases in taxes paid by the poorest and moves to undermine labour rights and protections.
IMF 'structural adjustment' policies have resulted in 52% of Africans lacking access to healthcare and 83% having no safety nets to fall back on if they lose their job or become sick. Even the IMF has shown that neoliberal policies fuel poverty and inequality.
In 2021, an Oxfam review of IMF covid-19 loans showed that 33 African countries were encouraged to pursue austerity policies. The world's poorest countries are due to pay $43 billion in debt repayments in 2022, which could otherwise cover the costs of their food imports. Oxfam and Development Finance International (DFI) have also revealed that 43 out of 55 African Union member states face public expenditure cuts totalling $183 billion over the next five years.
---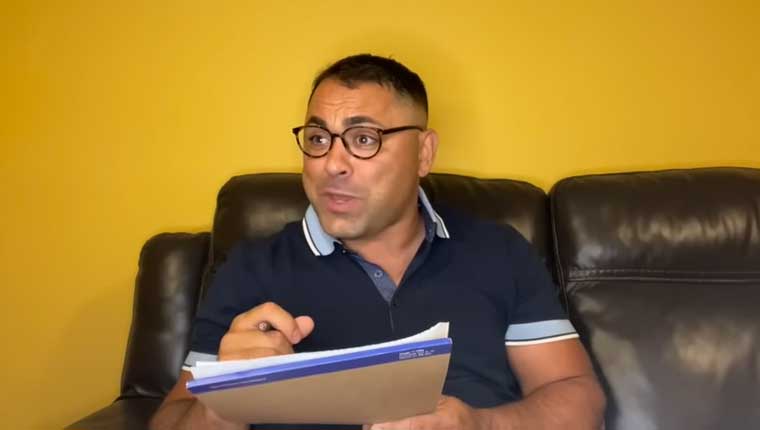 Off the boat counseling for relationships | added July 8
It's all about getting to the root of the issues and being on the same page.
---
U.S. FDA revises EUA for Paxlovid, allowing California pharmacists to prescribe the drug | added July 7
SACRAMENTO — Federal regulators authorized state-licensed pharmacists Wednesday to prescribe the covid-19 medication Paxlovid, enabling eligible patients to receive the medication over the counter.
The U.S. Food and Drug Administration revised its Emergency Use Authorization for the medication, allowing licensed pharmacists to prescribe it to covid-positive patients who present recent health records and a list of medications they take regularly.
Those who test positive for covid are advised to primarily seek care from their normal health care provider or a "test to treat" site, which offer consultations with a physician who, if they determine it is medically necessary, can prescribe antiviral medication that can reduce the chance of serious illness. However, Wednesday's action will also allow state-licensed pharmacists at retail pharmacies like CVS and Walgreens to provide the medication.
---
Doctors unsure about Paxlovid's prescription guidelines as a treatment for high-risk 'covid' patients | added July 7
Six months after regulators issued an emergency use authorization for Paxlovid, physicians say they still have significant questions about prescribing guidelines for the leading treatment for high-risk covid patients.
STAT spoke with providers who said they and their colleagues aren't on the same page about when to prescribe Paxlovid or the criteria that separates those who need it from those who do not. They also said it is unclear whether they can give a second course when patients test positive again after taking Paxlovid, a phenomenon known as a rebound.
And nearly all the experts who spoke with STAT said that they are clamoring for more data on rebounds, which is complicating and sometimes changing their calculus about when to give the drug. "There is a real dearth of evidence right now out there, and obviously there's a lot of confusion," said Jonathan Li, a physician at Brigham and Women's Hospital and virology researcher at Harvard Medical School who is also a member of the Covid-19 Treatment Guidelines Panel.
---
U.S. dominant BA.5 'omicron subvariant' evading vax protection poses the biggest possible threat yet to immune system | added July 7
A new version of omicron is dominant in the U.S. The coronavirus subvariant known as BA.5 accounted for nearly 54% of the country's covid cases as of Saturday, according to the Centers for Disease Control and Prevention. A similar subvariant, BA.4, makes up 17% more.
"They're taking over, so clearly they're more contagious than earlier variants of omicron," said David Montefiori, a professor at the Human Vaccine Institute at Duke University Medical Center. The two subvariants also appear to evade protection from vaccines and previous infections more easily than most of their predecessors.
Montefiori estimated that BA.4 and BA.5 are about three times less sensitive to neutralizing antibodies from existing covid vaccines than the original version of the omicron variant, BA.1. Other research suggests that BA.4 and BA.5 are four times more resistant to antibodies from vaccines than BA.2, which replaced the omicron variant as the U.S.'s dominant version of the coronavirus in April.
---
WSJ reports: Pfizer 'covid' vax trial shows children were "more likely to get severely ill with 'covid' than those who received a placebo" | added July 7
The Wall Street Journal reported Monday that toddlers vaccinated during Pfizer's trial were "more likely to get severely ill with covid than those who received a placebo" and "most kids who developed multiple infections during the trial were vaccinated."
From WSJ, "Why the Rush for Toddler Vaccines?": "This is a very historic milestone, a monumental step forward," President Biden declared last week after the Food and Drug Administration authorized Pfizer and Moderna vaccines for toddlers. "The United States is now the first country in the world to offer safe and effective covid-19 vaccines for children as young as 6 months old."
In fact, we don't know if the vaccines are safe and effective. The rushed FDA action was based on extremely weak evidence. […] More troubling, vaccinated toddlers in Pfizer's trial were more likely to get severely ill with covid than those who received a placebo. Pfizer claimed most severe cases weren't "clinically significant," whatever that means, but this was all the more reason that the FDA should have required a longer follow-up before authorizing the vaccine. Also worrisome: Most kids who developed multiple infections during the trial were vaccinated. This warranted more investigation, since experimental vaccines for other diseases sometimes increase susceptibility to infection.
---
'Covid' summer wave reaches 14 percent positivity rate across NYC | added July 7
It just won't leave us alone. As New York enters its third pandemic summer, the city has been caught in another covid wave, with an explosively contagious omicron strain pushing test positivity rates to steep heights.
On Wednesday, the weeklong positivity rate across the five boroughs had reached 14% and eclipsed 20% in parts of Staten Island, southern Brooklyn, Queens, upper Manhattan and the eastern Bronx, according to city data. Death rates remain low, limited by widespread vaccination, but the latest heinous, hyper-mutated subvariant to vex the globe, BA.5, appears to have sent hospital admissions rates upward in other countries.
It's abundantly clear that this is another threat to all of us," said Dr. Jay Varma, who served as a health adviser to former Mayor Bill de Blasio. "The risk is lower in those who are fully up to date on their vaccines, but because the virus keeps finding ways to evade our immune systems, it represents a risk of more people getting infected," Varma said. "We're just on this roller coaster."
---
Over 110 WestJet staff members sue Canadian government and airline for mandatory 'covid' vax policies | added July 7
A group of more than 100 WestJet staffers are taking legal action against their airline and the Canadian government for the mandatory vaccine policies forced on industry workers. "Collaborating with airlines and other corporate stakeholders, the federal government implemented punitive and divisive covid vaccination mandates, creating a two-tier society stoked by fear, division, and anger," said the group in a statement.
"Our objection lies in the coercion, discipline, and denial of informed consent used to achieve the government's goals of mass vaccination. Achieving informed consent under such a heinous act of forced compliance is not only unethical and unconstitutional, it is un-Canadian."
The group is working with civil liberties lawyer Leighton Grey, of Grey Wowk Spencer LLP, and said it chose Grey due to his office supporting "similar lawsuits filed against other large corporations and the government" and said those cases have "shown promising results" so far.
---
Australians over 30 years now eligible to receive fourth 'covid' drug shot | added July 7
Australians over the age of 30 will be eligible to receive a fourth covid-19 shot as early as next week, as more cases of the omicron subvariants BA.4 and BA.5 emerge. This comes after the Australian Technical Advisory Group on Immunisation (ATAGI) met on Wednesday to discuss the possibility of expanding eligibility for the fourth shot to age groups under 65, which Health Minister Mark Butler has confirmed will now be the case for everyone over 30.
Previously, only people over 65, those in aged or disability care facilities, and immunocompromised people were eligible to receive the fourth shot, otherwise known as the second booster. Dr. Chris Moy, vice president of the Australian Medical Association (AMA), said on Thursday that ATAGI had based their decision on preventing severe disease, infection, as well as whether the benefit outweighed the risk.
"And until now, the evidence from Israel has been that the protection from severe disease after just your first booster sustained for a long period of time, and the only evidence for a fourth shot has been for those over the age of 60, where they showed an additional benefit of reducing the risk of severe disease," he told the Australian Broadcasting Corporation.
---
Beijing suddenly issues vax mandate for some public places, raising concerns from residents | added July 7
TAIPEI, Taiwan — The Chinese capital has issued a mandate requiring people to show proof of covid-19 vaccination before they can enter some public spaces including gyms, museums and libraries, drawing concern from city residents over the sudden policy announcement and its impact on their daily lives.
The health app that shows a person's latest PCR test results has been updated to make it easier to also access their vaccination status, according to Li Ang, a spokesperson for Beijing's municipal health commission.
The list of public places requiring vaccination does not include restaurants and offices. The mandate will go into effect on Monday, with exceptions available only to those who cannot be vaccinated for health reasons. "In the normalization of covid-19 pandemic controls, getting vaccinated is still the most effective measure at controlling the spread of covid-19," Li said in an announcement on Wednesday.
---
Uruguayan judge demands Pfizer turn over detailed 'covid' vax data for children 5 years and older | added July 7
Uruguayan government officials and Pfizer on Wednesday appeared in court after a judge gave them 48 hours to present detailed information on Pfizer's covid-19 vaccine while the court considers an injunction request to halt covid-19 vaccinations for children 5 and older.
Judge Alejandro Recarey of the Administrative Litigation Tribunal used his inquisitorial powers to demand the Uruguayan Ministry of Public Health, State Health Services Administration and the President's Office submit all information regarding the contracts for the purchase of covid-19 vaccines, including contractual information related to any clauses of civil indemnity or criminal impunity of the suppliers in the event of adverse effects.
According to a court order released on Saturday, Judge Recarey ordered Pfizer and government officials to: Provide full and unredacted, certified copies of "each and every one of the purchase contracts (as well as any other related negotiation agreement), of the so-called anti-covid vaccines that you have signed, own or are simply within your reach." Explain whether "these instruments" contain clauses of "civil indemnity and/or criminal impunity of the suppliers regarding the occurrence of possible adverse effects."
---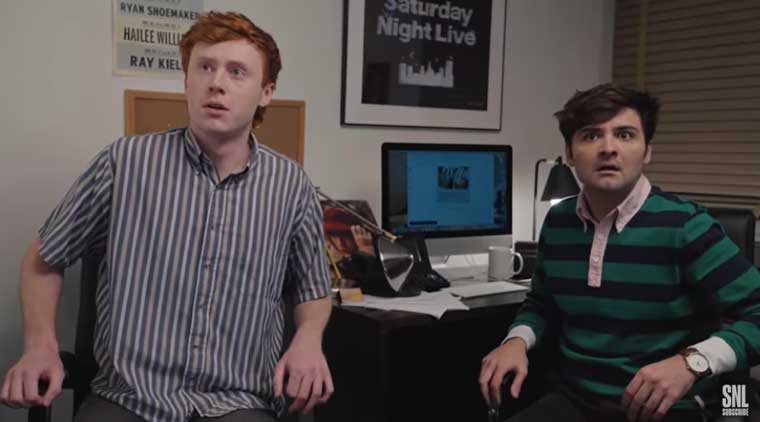 Celebration of 'dope' new variant | added July 7
Anal worms are not normal and neither is prescribing anti-viral pills over and over and over and over again.
---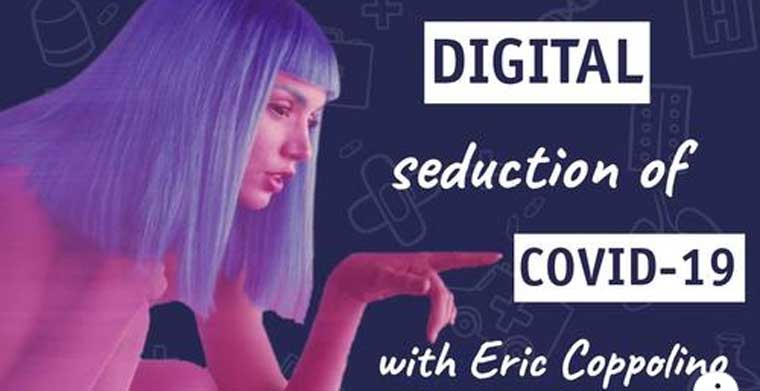 Digital seduction of 'covid' with Eric Coppolino | added July 6
The incomparable investigative journalist Eric Coppolino explores the concept he first mentioned in the Monkeypox Mania Summit. That is covid-19 as a digital phenomenon.
---
Canada to throw away about 13.6 million doses of Oxford AstraZeneca 'covid' vax due to concerns at home and abroad | added July 6
Ottawa — Canada is going to throw out about 13.6 million doses of the Oxford-AstraZeneca covid-19 vaccine because it couldn't find any takers for it either at home or abroad. Canada signed a contract with AstraZeneca in 2020 to get 20 million doses of its vaccine, and 2.3 million Canadians received at least one dose of it, mostly between March and June 2021.
Following concerns in the spring of 2021 about rare but potentially fatal blood clots from AstraZeneca, Canada focused on using its ample supplies of the mRNA vaccines from Pfizer-BioNTech and Moderna.
In July 2021, Canada promised to donate the rest of its procured supply, about 17.7 million doses. But in a statement Tuesday, Health Canada said that despite efforts to meet that pledge, 13.6 million doses have expired and will have to be thrown out. "Due to limited demand for the vaccine and recipient country challenges with distribution and absorption, they were not accepted,″ the statement said.
---
'Covid' vax has been shown to increase menstrual disorders and fetal chromosomal abnormalities, according to new data | added July 6
New disturbing pharmacovigilance signals from VAERS surrounding the use of the covid vaccines on women of reproductive age prompted a group of doctors to call for a ban on the gene therapy covid-19 vaccines.
Over the past two weeks, Dr. James Thorp, a maternal-fetal medicine expert, painstakingly analyzed and verified the most recent Vaccine Adverse Event Reporting System (VAERS) data related to covid-19 vaccines and compared them to the influenza vaccines.
"Covid-19 vaccines compared to the influenza vaccines are associated with increases in menstrual disorders, miscarriage, fetal chromosomal abnormalities, fetal cystic hygroma, fetal malformations, fetal cardiac arrest, fetal cardiac arrhythmias, fetal cardiac disorders, fetal vascular mal-perfusion abnormalities, abnormal fetal surveillance testing, abnormal fetal growth patterns, placental thrombosis, and fetal death," Thorp told The Epoch Times last week.
---
Shanghai and Beijing order rounds of 'covid' testing after discovering new cases, tight restrictions remain in place | added July 6
Residents of parts of Shanghai and Beijing have been ordered to undergo further rounds of covid-19 testing following the discovery of new cases in the two cities, while tight restrictions remain in place in Hong Kong, Macao and other Chinese cities.
Shanghai has only just emerged from a strict lockdown that confined most of its 24 million residents to their homes for weeks and the new requirements have stirred concerns of a return of such harsh measures.
The latest outbreak in China's largest city, a key international business center, has been linked to a karaoke parlor that reopened without authorization during lockdown and failed to enforce prevention measures among employees and customers, including the tracing of others they came into contact with, according to the city health commission. All such outlets have been ordered to temporarily suspend business, the city's department of culture and tourism said.
---
UK frontline health workers face debilitating long-term 'covid' complications and financial destitution | added July 6
UK frontline doctors, like the rest of our NHS colleagues, stepped up to provide medical care to patients with covid-19 from the start of the pandemic, long before any available covid vaccines. Most were not furloughed nor able to stay home, but continued to provide healthcare, at considerable risk to themselves.
Now, like tens of thousands of other healthcare workers, we have a chronic illness and disability – long covid – as a result of infection acquired in the workplace. It now appears that workers who risked their lives to provide essential medical care are facing not only chronic illness and organ damage, but also potentially financial destitution. It is morally indefensible that healthcare workers in this position are now being abandoned.
Long covid is a debilitating, chronic physical illness affecting multiple organs, occurring in individuals after infection with Sars-CoV-2. It manifests with a myriad of potential complications, including damage to the heart, lungs or brain; disorders of the nervous system; blood clots; impaired memory; and disabling levels of fatigue. The number of people living with long covid in the UK is now estimated at approximately 2 million.
---
WHO publishes new interim guidance of 'covid' contact tracing and quarantine | added July 6
Contact tracing for covid-19 is the process of identifying, assessing, and managing people who have been exposed to someone who has been infected with the SARS-CoV-2 virus, while quarantine is the separation of contacts from other people after exposure to a probable or confirmed case of SARS-CoV-2 infection.
In the context of growing global population immunity from covid-19 vaccination and past SARS-CoV-2 infection, WHO recommends that identification, contact, quarantine and follow-up should be prioritized for individuals at high risk who have been in contact with a confirmed or probable case of SARS-CoV-2 infection, rather than targeting all contacts. This updated guidance also introduces shorter recommended quarantine periods, including the ability to further shorten quarantine through the use of testing.
National and local health authorities should use risk-based approaches to contact tracing and quarantine that include reviewing and adjusting to their local circumstances and disease epidemiology, population immunity, their health system's capacities, and risk tolerance.
---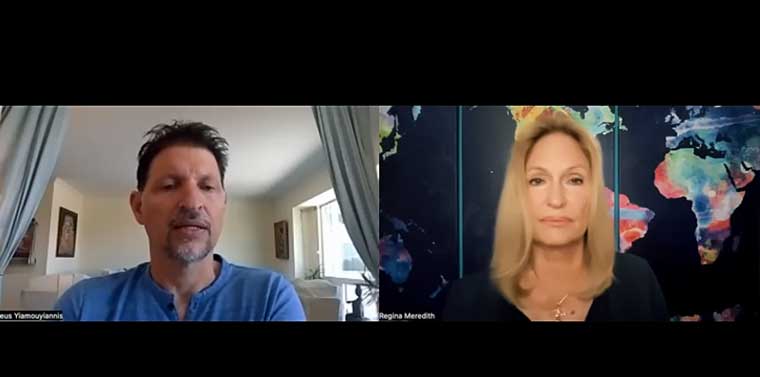 There is no shame or real science left as FDA rules clinical trials no longer needed for future injections | added July 6
Just when you think that all of the drama, stupidity, and fear provoked by the pandemic was over, one more act of "profit over health" has been perpetrated. For this reason, I thought it reasonable to have Zeus and I do a wrap up of where we have been, where the science settled and the newest development in jabs. This investigation SHOULD put to bed the story that Big Pharma and government agencies have any interest in us beyond profit. The FDA has just ruled that clinical trials are no longer needed for future iterations of pandemic related "seasonal" shots. In other words, they can add anything they want to already outdated materials to inject into you and your children's arms without oversight. I'm outraged.
---
UK hospitals begin mask mandates again for visitors as 'covid' cases rise among staff | added July 6
One clinician said infection rates amongst staff had trebled in recent weeks at Gloucestershire Royal and Cheltenham General hospitals. Kerry Holden, from Gloucestershire Hospitals NHS Trust, said masks would help prevent "unnecessary sickness".
The latest UK figures show an estimated 2.3 million people have the virus. Ms Holden, the trust's deputy director of infection prevention and control, said preventing staff sickness was "definitely one of the main drivers" for reintroducing the mask rules.
"When we see staff having to go off sick or transmission between staff within the hospital setting it does leave our wards significantly short of staff," she said. "That means that we're not able to provide the care that we want to deliver to our patients," she added. The figures show the number of covid-19 infections has been gradually rising in the since the start of June but the number of people admitted to an intensive care or high dependency unit remains very low.
---
Vaccine appointments fill up quickly as CDC reports increase of monkeypox in Washington | added July 6
WASHINGTON (7News) — Monkeypox cases in the District are rising. As of Tuesday, the Centers for Disease Control and Prevention (CDC) is reporting 53 cases of the virus in D.C. To combat growing case counts, D.C. Health has opened up two monkeypox vaccine sites in Northwest, by appointment only. Since health officials began offering appointments, they fill up in a matter of minutes.
To be considered eligible for the monkeypox vaccination, persons must be a District resident, 18 years of age or older and: Gay, bisexual, and other men 18 and older who have sex with men and have had multiple (more than one) sexual partners or any anonymous sexual partners in the last 14 days; or Transgender women or nonbinary persons assigned male at birth who have sex with men; or Sex workers (of any sexual orientation/gender); or Staff (of any sexual orientation/gender) at establishments where sexual activity occurs (e.g., bathhouses, saunas, sex clubs)
Elsewhere in the DMV, Virginia has 13 cases of the virus and Maryland is seeing nine. The Biden Administration said they are working to make more monkeypox tests and vaccines available nationwide. Monkeypox is a rare, but potentially serious viral illness that can be transmitted from person to person through direct contact with bodily fluids or monkeypox lesions/rash.
---

Road Rage Wednesday | added July 6
Uncle Vin on outrageous gas prices and Elon Muskett or rather Elon Musk. "Walk Rage" Wednesday coming soon…
---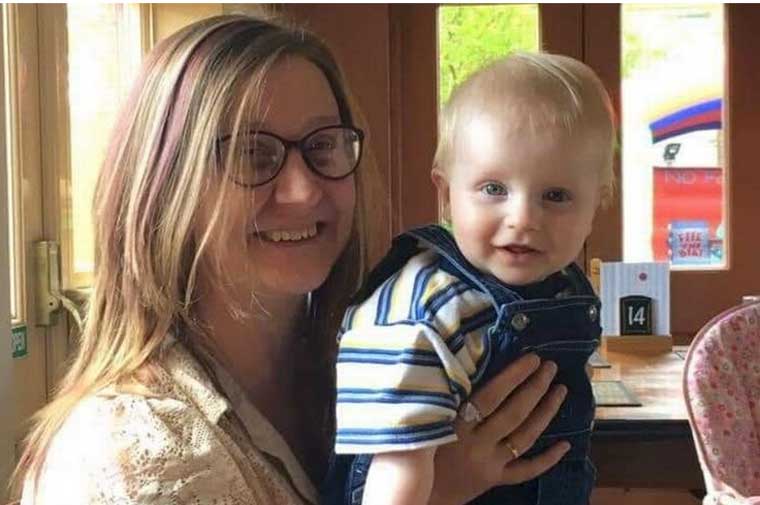 Twitter censors post on British mother who died after receiving AstraZeneca shot, labeling it 'misleading' | added July 5
Editor's Note: Here is the recent story covering the auto-censorship by twitter. Lucy died last year in June 2021. — mmd
[June 27, 2021] A mother-of-three from Leicester died after suffering a rare catastrophic reaction to the AstraZeneca coronavirus vaccination, her family has said.
Lucy Taberer, 47, fell seriously ill after getting the jab and developed blood clots on her brain causing a massive stroke. Lucy's heartbroken partner and fiance Mark Tomlin, from Aylestone, told LeicestershireLive about the devastating impact her death has had on him and their five-year-old son Orson.
He said Lucy, a playgroup leader, initially experienced mild and common side effects in the days after she was vaccinated at the Peepul Centre in Belgrave on March 19. But her condition gradually worsened causing her to be rushed into hospital and despite the best efforts of medics to save her, she died 22 days after being vaccinated. Mark said: "She knew there might be some side effects but she wasn't worried.
---
Hong Kong medical experts link 'covid' vax to increase in cardiovascular disease | added July 5
Medical experts say they saw an increase of almost 50 percent in the number of requests for cardiovascular imaging tests in Hong Kong in 2021. A survey of cardiologists and radiologists found that a majority suspected that the increase was related to covid-19 vaccinations.
The 15th Congress of Asian Society of Cardiovascular Imaging (ASCI 2022), co-organized by the Hong Kong College of Radiologists and Hong Kong College of Cardiology, held a press conference on June 23. The organizers conducted an online survey of 80 cardiologists and 46 radiologists in May this year to determine the clinical observations of three cardiac catheterization tests, including computerized tomography coronary angiogram (CTCA) and cardiovascular magnetic resonance imaging (CMR) in 2021.
The survey found that the majority of doctors agreed that the number of cardiac imaging examinations in 2021 had risen compared to 2020, with an increase of about 11 to 30 percent for CTCA and CMR. Cardiologists said this phenomenon is related to covid-19 vaccination as the main cause of CTCA referrals was chest pain related to vaccination, and the main cause of CMR referrals was heart failure related to vaccination.
---
NYC quietly shuts down majority of free PCR testing sites despite 'omicron' surge | added July 5
Despite the resurgence of covid-19 this spring, there are now fewer options for free PCR tests in New York City. A Gothamist analysis of municipal data found that the number of NYC Health + Hospitals testing sites were cut in half citywide from mid-February to mid-April — from 270 sites to 144 locations — leading to fewer hours of testing availability. This shrunken landscape includes both brick-and-mortar clinics as well as mobile testing vans.
Practically speaking, these trends meant that New Yorkers had 15% fewer hours to get a free PCR test — given more than 10,000 hours were available the week of February 14th, when the omicron surge was waning, versus 8,500 hours the week of April 18th. By this part of the spring, the coronavirus was rebounding again, driven by newer versions of the omicron variant.
The revelation defies a pledge made by city health officials in the early spring, when they said changes in federal pandemic funding would not reduce city-run testing sites. "There's going to be no change to our city-run sites in terms of our mobile sites, our fixed sites," Dr. Ted Long, the executive director of the NYC Test and Trace Corps, told Gothamist in late March. "We're going to be continuing full force ahead and even expanding as we need to, to meet the demands of testing across New York City."
---
CureVac sues BioNTech for infringement of 'covid' shot technology it began developing decades ago | added July 5
A year after a high-profile flop with its covid-19 vaccine candidate, CureVac is still trying to get a piece of the action. On Monday, the company revealed that it is suing fellow German mRNA pioneer BioNTech for infringement of its intellectual property by developing the Pfizer-partnered covid shot Comirnaty.
CureVac said it has no intention of disrupting the production, sale or distribution of BioNTech's megablockbuster vaccine with an injunction. Instead, the Tubingen-based company wants recognition and compensation for the technology it developed—beginning with work more than two decades ago—which it says was essential in BioNTech's creation of its successful shot.
The lawsuit, filed in German regional court in Dusseldorf, where BioNTech is based, identifies four patents which relate to the engineering of mRNA molecules, including "sequence modifications to increase stability and enhance protein expression, as well as mRNA vaccine formulations specific to SARS CoV-2 vaccines," CureVac said in a release.
---
Former MK Moshe Feiglin warns people under 30 years to avoid all 'covid' injections "like fire" | added July 5
Former MK Moshe Feiglin, who is currently running for the Likud primaries, told KAN Radio on Tuesday morning that anyone under 30 years old should avoid the coronavirus vaccine "like fire." "We are horrified by the shtuyot (nonsense) that were said by someone with no understanding or knowledge on the topic," the Health Ministry tweeted in response.
"It's unfortunate that a man without any professional backing is handing out suggestions based on knee-jerk instincts or delusions while going directly against existing medical knowledge and international studies on the subject, not to mention the instructions of every international organization."
Feiglin in the interview called the vaccines "shots," adding that he himself never got vaccinated against the virus. He said that he thought that the first shipment of vaccines was justified, as it was for at-risk groups, but that "the Health Ministry forcing little kids" to get vaccinated is a "heinous act."
---
Ambulance crisis is proof of declining health around the world | added July 5
The shortage of both vehicles and drivers is at once a sign of this worldwide extermination drive, and a contributing factor. This "ambulance crisis" didn't start with the injections—it was already making some news, here and there, pre-2020—but it's been made much worse, all around the world, by "vaccination," as these pieces demonstrate (and there are many more than these):
Sept. 21, 2022: How bad is the problem? On Thursday, First Minister Nicola Sturgeon told the Scottish Parliament that the ambulance service was already "operating at its highest level of escalation". Emergency call handlers in Scotland have been receiving about 10,000 calls a month more this summer than they were last year. Crews are not getting to all of those additional patients because there are simply not enough ambulances on the road.
UK in May, 2022: NHS ambulance crisis sparks an 80% spike in serious safety incidents – with heart attack victims still waiting an HOUR for paramedics to arrive. Safety incidents logged by paramedics England skyrocketed 77% in the last year, the figures include 201 deaths, more than double the 78 logged two years ago and health chiefs warned thousands of patients across the country could be affected.
---
Peer pressure and public shaming over masks contributed to low 'covid' case numbers in Japan | added July 5
TOKYO — To understand how Japan has fared better than most of the world in containing the dire consequences of the coronavirus pandemic, consider Mika Yanagihara, who went shopping for flowers this past week in central Tokyo. Even when walking outside in temperatures in the mid-90s, she kept the lower half of her face fully covered.
"People will stare at you," Ms. Yanagihara, 33, said, explaining why she didn't dare take off her mask. "There is that pressure." Japan's covid death rate, just one-twelfth of that in the United States, is the lowest among the world's wealthiest nations. With the world's third-largest economy and 11th-largest populace, Japan also tops global rankings in vaccination and has consistently had one of the globe's lowest infection rates.
Although no government authority has ever mandated masks or vaccinations or instituted lockdowns or mass surveillance, Japan's residents have largely evaded the worst ravages of the virus. Instead, in many ways, Japan let peer pressure do a lot of the work.
---
The real celebration of Independence Day | added July 5
[July 1, 2022] In a few days, on July 4th , we Americans will celebrate our Independence Day. Most of us will enjoy a long weekend of barbeques with family and neighbors, fireworks in the night sky, parades of flag-waving veterans, and relaxing poolside or at the beach.
But we also must remember what makes us Americans today, while we commemorate what made us Americans in the first place. This is a time to remind ourselves, and our children, of the history behind Independence Day. The freedom we all enjoy was hard-fought in the American Revolution and results from past battles against unacceptable, authoritarian rulers.
In 1776, with the signing of the Declaration of Independence, the United States established itself as the global engine of freedom. Just prior to that, the British Crown had begun to mandate rules and taxes that the colonists found to be unjustified. The phrase "taxation without representation" has memorialized the government orders that were enacted against them without their agreement.
---
One million pilgrims prepare to perform annual Hajj in Saudi Arabia for first time since start of pandemic | added July 5
After a two-year absence, international pilgrims will perform the yearly Hajj pilgrimage in Saudi Arabia for the first time starting Wednesday, after previously being restricted amid the kingdom's battle to curb the coronavirus pandemic.
Some one million people are expected to be in attendance in the holy city of Mecca in Masjid al-Haram (Grand Mosque) for the start of the five-day ritual – a large jump from last year when only 60,000 pilgrims were permitted. In 2020, during the height of the pandemic's early waves and before vaccines were available, about 10,000 were selected.
"We are very excited and happy to be here [for Hajj] … It's a great feeling to do something that is a core religious duty," Hammad Tahir, a Pakistani citizen, told Al Jazeera via phone from the western city of Medina, Islam's second holiest site. Many Muslims around the world have been worried about attending a mass gathering of people while the pandemic continues, and infections are rising in some countries.
---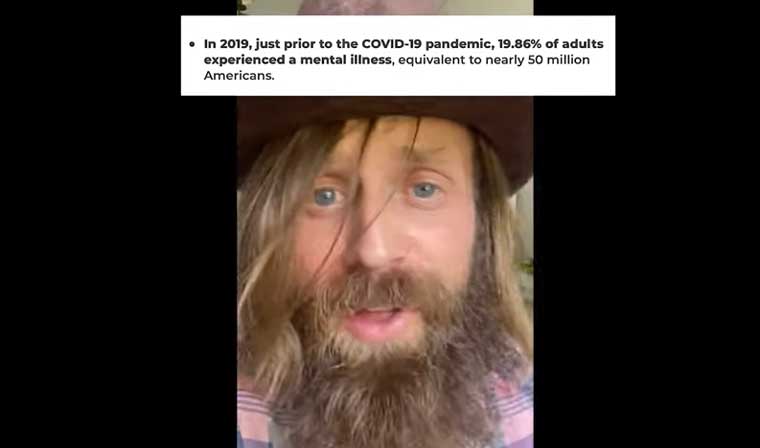 Owen Wilson on mental health crisis | added July 5
But seriously, mental health should be a priority to heal right now.
---
Editor's Note: From an email discussion with many people whose names you would recognize. — efc

Hi all,
As a standard of civil fraud (federal), INTENT means that someone knew or should have known that their conduct was unsupportable or injurious. It is not mere negligence.
Intent does not mean desire; it is a statement of accountability and of liability. Intent means you have scienter — guilty knowledge, which also means reason to suspect there is a problem. Intent re Roundup causing cancer does not mean that Monsanto desired to give people cancer. It means Monsanto knew or should have known that customers would get cancer from exposure.
The determination for that comes from the legal discovery process against a plaintiff. Outside of court (which we are), you must be able to show what people knew and when — statements made in public forums and what they themselves wrote are a good start.
These presenters and "journalists" who are today deceiving the public about viruses are ON NOTICE that there is an issue. That is one reason why I questioned RFK about Christine's work: we can say, for sure, RFK was on notice as of April 24, 2022.
Reiner Füllmich is a fraud attorney and he KNOWS all of this — it's why he's so nervous about this whole issue. They all shit the bed on the Kauf/Lanka edition of the "investigative committee."
This game must be played like chess, and our opponents lured into traps. They are not going to allow a "blow for blow" situation. They will not debate. They know they will lose.
I think that the best trap is, "Let's talk in silico." Or, "what are the primers made of?"
Aside, I just ran into Mike Wallach of the virology doc in front of my apartment door. He said that all parties at CHD are blowing him off re watching the documentary. They will not admit they watched it.
The reason they will not publish on this subject is that it would constitute PROOF THAT THEY ARE ON NOTICE OF THE ISSUE. From their standpoint it is what is called an admission against interest.
— efc
---
This week in the 'new normal' #36 | added July 4
1. …is a recession good for the planet?
Technically from last week, but more than worthy of note, the Independent headlines that: Europe and China carbon emissions lowest since covid lockdown amid economic downturn
Going on to say… Beijing's covid restrictions and high global energy prices are thought to be behind the drop in emissions. So, apparently the "economic downturn" (or global recession, if you're not interested in twisting words) has a silver lining – lower emissions.
Now, the idea that lockdowns were good for the planet has been peddled before – it wasn't at all true, but since does that make any difference? – they were laying the groundwork for a "climate lockdown" which has yet to materialise (it is till very much on the agenda, see this article from a few days ago).
But the idea that a recession can be good for the climate because people can't afford to fuel their cars or heat their homes is both new and very unsettling. That can easily be parlayed into carbon taxes and so on. Just wait for it.
---
Researchers develop new N95 mask that supposedly kills 'covid' upon contact | added July 4
Researchers have developed a new N95 face mask that can not only reduce covid-19 spread but also kill the SARS-CoV-2 virus upon contact with it. The mask can potentially be worn longer, causing less plastic waste as it does not need to be replaced as frequently, the researchers said.
"We think the work is a first step toward longer-lasting, self-sterilising personal protective equipment, such as the N95 respirator," said Edmund Palermo, from Rensselaer Polytechnic Institute in the US. "It may help reduce transmission of airborne pathogens in general," Palermo said.
In research recently published in the journal Applied ACS Materials and Interfaces, the team successfully grafted broad-spectrum antimicrobial polymers onto the polypropylene filters used in N95 face masks. "The active filtration layers in N95 masks are very sensitive to chemical modification. It can make them perform worse in terms of filtration, so they essentially no longer perform like N95s. They are made out of polypropylene, which is difficult to chemically modify,".
---
China's 'zero-covid policy' places 1.7 million people under lockdown | added July 4
Beijing: China placed 1.7 million people under lockdown in central Anhui province, where authorities reported nearly 300 new cases Monday in the latest of a string of outbreaks testing Beijing's no-tolerance approach to covid-19.The country is the last major economy wedded to a zero-covid strategy, responding to all cases with strict isolation orders and tough testing campaigns.
The outbreak in Anhui — where officials first found hundreds of cases last week — comes as the Chinese economy begins to rebound from a months-long lockdown in Shanghai and disruptive covid restrictions in the capital Beijing.Two counties in the province — Sixian and Lingbi — announced lockdowns last week, with more than 1.7 million residents only permitted to leave their homes if they are getting tested.
Footage from state broadcaster CCTV showed empty streets in Sixian over the weekend and people lining up for their sixth round of mass testing in recent days. The province reported 287 new infections on Monday, including 258 people who had no symptoms, according to China's National Health Commission, bringing the total cases found to just over 1,000.
---
Former CDC vax safety member: serious adverse reactions to 'covid' shots outweigh all previous inoculations | added July 4
Dr. Martin Kulldorff, until recently Professor at Harvard Medical School and member of the Drug Safety and Risk Management Advisory Committee, has now concluded, based on new studies, that the safety profile of mRNA vaccines against covid-19 is concerning.
Dr. Kulldorff has until now been supportive of the vaccines; as an example, he went against the opinion of his colleagues in the Vaccine Safety subgroup of the CDC last autumn, when he voted to offer the Johnson & Johnson vaccine to vulnerable patients despite concerns regarding side-effects.
In a new article published by the Brownstone Institute, Dr. Kulldorff refers to two recent studies. First, a new study by Fraiman et al., based on trial data from Moderna and Pfizer, which shows one serious side effect per for 800 vaccinated persons. This, in Kulldorff's words, "is very high for a vaccine. No other vaccine on the market comes close". Dr. Kulldorff also refers to a recent study by Christine Benn et al. that shows the mRNA vaccines do not lead to any reduction in all-cause mortality, based on the same data as the Fraiman study.
---
Rockefeller Foundation published "Reset The Table" during 'covid' pandemic to transform food system for 'social justice' | added July 4
America faces a hunger and nutrition crisis unlike any this country has seen in generations. Today 14 million children are missing meals on a regular basis–a statistic that's three times worse than the Great Recession and five times worse than before the covid-19 pandemic–as parents, who often skip meals themselves in order to prioritize feeding their kids, can no longer protect their children from hunger.
It's even worse for Latino and Black families, who have seen rates of nutrition insecurity spike to 25 percent and 30 percent, respectively. In the wealthiest country in the world, this is simply unconscionable. In many ways, covid-19 has boiled over long-simmering problems plaguing America's food system. What began as a public health crisis fueled an economic crisis, leaving 33 percent of families unable to afford the amount or quality of food they want.
School closures put 30 million students at risk of losing the meals they need to learn and thrive. School nutrition professionals like Michael Gasper in Holmen, Wisconsin, had to act quickly to keep providing children with the meals they need. As he told FoodCorps, "Friday, March 13, was the last day [before schools closed]. Our team had conversations late on Friday, then again over the weekend, and we started implementing the plan on Monday. We've just kept tweaking and changing as we go."
---
Georgia health officials report 'monkeypox' cases reach double digits | added July 4
ATLANTA – Health officials in Georgia say the number of cases of monkeypox in the state has now reached to double digits. The state Department of Public Health reported Friday that the number of patients who have contracted the virus now stands at 11 as of Friday.
That number puts the Peach State as one of the 10 states with the greatest number of cases in the United States. Officials say all the patients are men who live in the metro Atlanta area and are not believed to have had contact with each other. All the patients have been asked to isolate and are being monitored by the Georgia DPH.
The first case in Georgia of the virus was confirmed in early June. Since then, the number of cases across the country as quickly escalated with the Centers for Disease Control and Prevention reporting more the half of the states reporting at least one case. California has reported the most cases of the outbreak, with nearly 100 people testing positive for the virus.
---
FDA approves new updated 'covid' shots to target omicron in Fall in the hopes that more will get 'boosted' | added July 4
Roseann Renouf, 77, has grown tired of the current generation of coronavirus shots. Having "never been one for a lot of vaccination," she decided to forgo the latest round of boosters after watching vaccinated friends contract covid-19, even though the doses offer a critical extra layer of protection.
"It's just taking another same booster," Ms. Renouf, a retired nurse anesthetist from Fort Worth, said. "They haven't done anything different with them to cover new variants."
But her gripe about the covid vaccines may soon be settled. American regulators committed last week to updating the 2020 vaccine recipes for this fall's booster campaign with new formulas meant to defend against the ultra-contagious omicron subvariants, offering Ms. Renouf and other holdouts a fresh reason to change their minds.
---
NY legislation to require "character and conduct" review of social media profiles in order to own a gun | added July 4
On Friday, New York lawmakers overhauled the state's firearm licensing laws, to preserve some limits following a decision by the Supreme Court striking down a century-old state law that required someone to demonstrate a unique threat before being allowed to carry a concealed weapon outside of their homes.
After the Supreme Court's decision, NY Gov. Kathy Hochul called the legislature back to work. Supporters of the new law, which passed both chambers with huge support, say that it strikes the right balance between keeping firearms out of the hands of those likely to carelessly use them and compliance with the Supreme Court ruling.
The new law will require people who want a license to hand over a list of their social media profiles so that authorities can review their "character and conduct." The law states that applicants have to demonstrate that they have "the essential character, temperament, and judgment necessary to be entrusted with a weapon and to use it only in a manner that does not endanger oneself and others."
---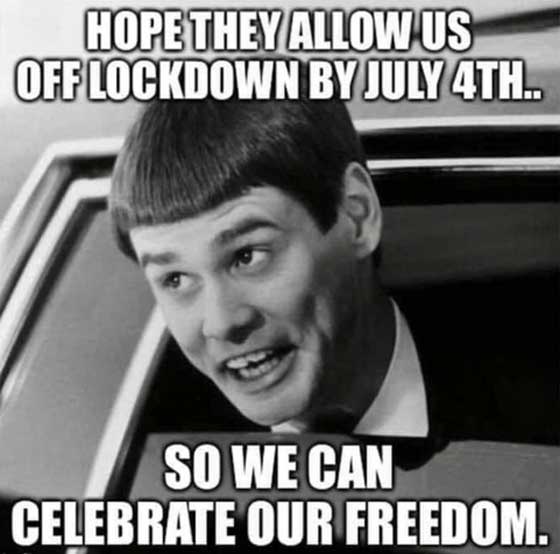 Let's never let this happen again.
---
New Planet Waves FM show: U.S. blues | added July 2
Dear Friend and Listener:
Here is a link to the new program. I cover the U.S. Sibly chart, the implications of Roe v Wade going down, and offer the unedited audio from my forthcoming interview on the Sam Bailey channel. That should be up next week. Music is pure Americana.
Please pass this forward and help the program build audience. I know my show is a little quirky, laidback, long and not obsessively focused on one topic. Most of what I offer is atmosphere and a sane place to reflect — endorphins and not adrenaline — and a little information 🙂
---
NYC quietly takes down its high profile 'covid alert system' | added July 2
New York City suddenly removed its color-coded coronavirus alert system on Thursday just as newer omicron subvariants are fueling another rise in cases and hospitalizations.
Mayor Eric Adams and health officials quietly took down the city's high profile alert system that warned New Yorkers when they were at a greater risk of catching the virus and should consider taking more precautions. Now the city's website reads: "We are re-evaluating the city's Covid Alert system. Check back here for updates in the coming weeks."
The city was at the medium risk level on Tuesday, and the city's website now says "there are currently high transmission levels of covid-19 throughout the city." Virus cases have started to rise in the city again after dropping last month and the seven-day test positivity rate increased to 10.3 percent citywide, the highest level since January, according to city data.
---
France considers bringing back mask mandates with increase of 'covid' hospitalizations | added July 2
NICE, France (AP) — Tourism is booming again in France — and so is covid-19. French officials have "invited" or "recommended" people to go back to using face masks but stopped short of renewing restrictions that would scare visitors away or revive antigovernment protests.
From Paris commuters to tourists on the French Riviera, many people seem to welcome the government's light touch, while some worry that required prevention measures may be needed.
Virus-related hospitalizations rose quickly in France over the past two weeks, with nearly 1,000 patients with covid-19 hospitalized per day, according to government data. Infections are also rising across Europe and the United States, but France has an exceptionally high proportion of people in the hospital, according to Our World in Data estimates.
---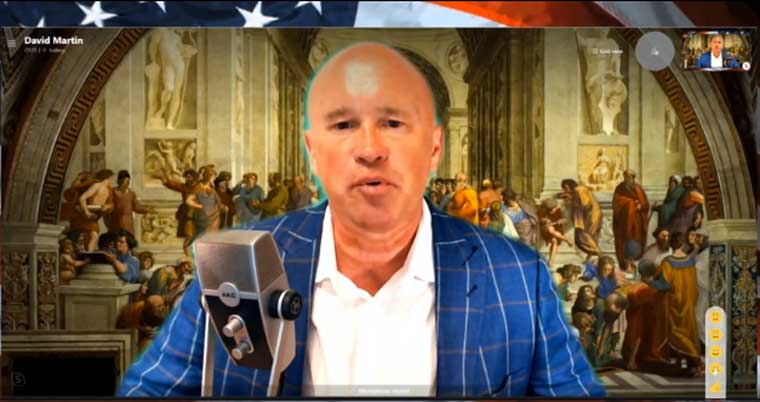 Dr. David Martin estimates 700 million people will die from 'covid' shots by 2028 due to tweaked DNA and toxic spike proteins | added July 2
Dr. David Martin has a deep medical science and investment resume. Dr Martin also runs a company (M·CAM International) that finances cutting edge innovation worldwide. He is also one of the key people seeking justice in lawsuits suing medical companies and the federal government involved in delivering the so-called vaccines for CV19. In simple terms, according to Dr. Martin, the CV19 vaccines are "bioweapons."
Big Pharma and the government knew it and also knew it would cause massive deaths and permanent injuries. Dr. Martin says, "It's going to get much worse. It is not a Corona virus vaccine. It is a spike protein instruction to make the human body produce a toxin. . . . The fact of the matter is the injections are an act of bioweapons and bioterrorism. They are not a public health measure. The facts are very simple. This was premeditated. This was a campaign of domestic terror to get the public to accept the universal vaccine platform using a known biological weapon. That is their own words and not my interpretation."
---
Tax payers fund $3.2 billion dollar Pfizer deal, adding to an already astronomically profitable industry | added July 2
The Biden administration on Wednesday announced a $3.2 billion deal to purchase 105 million doses of Pfizer's covid-19 vaccine for a fall vaccination campaign, with options to buy up to 300 million doses.
The contract includes a combination of adult and pediatric doses, and supplies of a re-formulated booster shot that will contain the original Wuhan variant and BA.4 and BA.5 omicron subvariants. The U.S. Food and Drug Administration (FDA) on Thursday advised covid-19 vaccine manufacturers to produce the updated booster vaccine — which has not yet undergone human clinical trials — for this fall.
"This agreement will provide additional doses for U.S. residents and help cope with the next covid-19 wave," Sean Marett, chief business and chief commercial officer of BioNTech, said in a statement. "Pending regulatory authorization, it will also include an omicron-adapted vaccine, which we believe is important to address the rapidly spreading Omicron variant."
---
WHO issues warning to intensify governments call to action over controlling 'monkeypox' oubreak | added July 2
Today, I am intensifying my call for governments and civil society to scale up efforts in the coming weeks and months to prevent monkeypox from establishing itself across a growing geographical area. Urgent and coordinated action is imperative if we are to turn a corner in the race to reverse the ongoing spread of this disease.
The European Region remains at the centre of this expanding outbreak. Although last week the IHR Emergency Committee advised that the outbreak at this stage should be determined to not constitute a Public Health Emergency of International Concern (PHEIC), the rapid evolution and emergency nature of the event means that the Committee will revisit its position shortly.
In the meantime, WHO continues to assess the risk of monkeypox in the European Region as high, given the continued threat to public health and the rapid expansion of the disease, with continued challenges hampering our response, and with additional cases being reported among women and children.
---
U.S. plans to extend clinical trials involving pig organ transplants | added July 2
The FDA is planning to allow clinical trials involving the transplantation of pig organs, The Wall Street Journal reported June 30. It's unclear when such trials could begin, according to a person familiar with the matter.
The agency plans to handle proposals from researchers involving pig organ transplants on a case by case basis. Research groups at the University of Alabama at Birmingham and Baltimore-based University of Maryland Medical Center have recently sought FDA guidance on how to launch such trials, the Journal reported.
The plans come amid a series of recent experimental surgeries involving the transplant of pig organs into humans. In January, a surgical team at Baltimore-based University of Maryland performed the first transplant of a genetically modified pig heart in a 57-year-old patient with end-stage heart disease after receiving special "compassionate use" authorization from the FDA. The patient died March 8. Several factors may have contributed to the patient's death, including a common pig virus called cytomegalovirus.
---
Scottish Parliament votes to make emergency medical powers to combat 'covid' permanent law | added July 2
Yesterday, Members of the Scottish Parliament (MSPs) voted to make some the emergency measures – initially instated to "combat the pandemic" – permanent features of Scottish law. Originally passed in March 2020, the Coronavirus (Scotland) Act established all sorts of powers never before claimed by the devolved parliament.
Now it is rebranded as the "Coronavirus (Recovery and Reform) (Scotland) Bill", and codifies a number of those "emergency" powers into permanent law. These powers include permanently conducting criminal trials over video-link, registering deaths remotely, and other practices wide open to corruption.
Others grant parliament (or health bodies) the power to "restrict or prohibit access in respect of the whole or a specified part of an educational establishment or of relevant premises", as well as "make different provision for different purposes (for example, for different descriptions of people attending an educational establishment)"
---
This summer U.S. has fewer 'covid' deaths but high infection rate driven by fast changing 'variants' | added July 2
The fast-changing coronavirus has kicked off summer in the U.S. with lots of infections but relatively few deaths compared to its prior incarnations. Covid-19 is still killing hundreds of Americans each day, but is not nearly as dangerous as it was last fall and winter.
"It's going to be a good summer and we deserve this break," said Ali Mokdad, a professor of health metrics sciences at the University of Washington in Seattle. With more Americans shielded from severe illness through vaccination and infection, covid-19 has transformed — for now at least — into an unpleasant, inconvenient nuisance for many.
"It feels cautiously good right now," said Dr. Dan Kaul, an infectious diseases specialist at the University of Michigan Medical Center in Ann Arbor. "For the first time that I can remember, pretty much since it started, we don't have any (covid-19) patients in the ICU."
---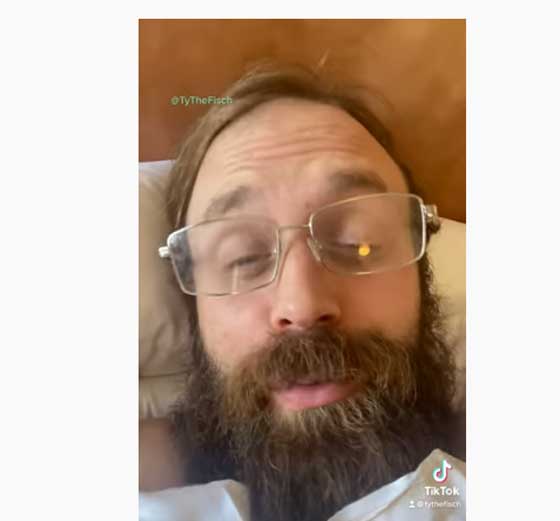 Quadruple vaxed Dr. Fauci on getting more shots after testing positive again | added July 2
Let's stop with the nonsense and stay free.
---
SCOTUS Dobbs decision: probably not what you think | added July 1
Dear Friend and Reader:
When studying the chart for the Dobbs v. Jackson Women's Health Organization decision that overturned Roe v. Wade and Casey v. Planned Parenthood on June 24, it's tempting to study the immediate aspects involved. Unlike many Supreme Court decisions, the chart is accurately timed, for 10:11 am. I'll come back to it soon.
As for the immediate social effects, this decision is a product of the digital age. This is in all respects, including how quickly the effects will take hold. It seems about half of the states already have, or are going to impose, restrictions on abortions, meaning that they will take jurisdiction over the bodies of women of child-bearing age.
Young women who don't know the history of their grandmother's and great-grandmother's struggles to attain some semblance of equality in society will now have to figure out what they have lost since Roe v. Wade was decided 49 years ago.
---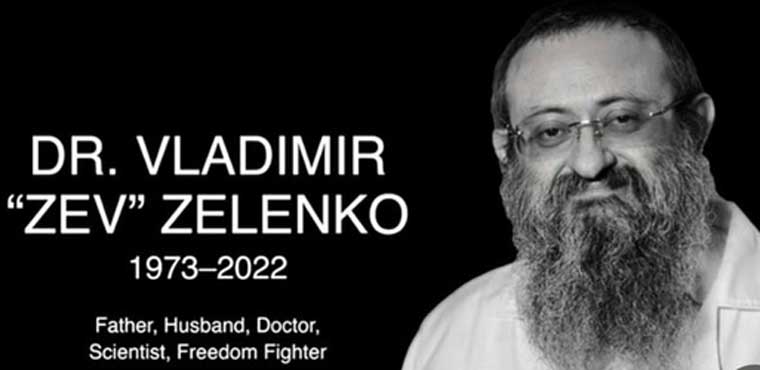 Remembering Dr. Vladimir Zelenko: scientist, doctor and medical freedom advocate | added July 1
The world grieves Dr. Vladimir Zelenko, an honorable man who believed in speaking your truth and not being afraid to take a stand for it.
---
Unvaxed Army National Guard members face discharge today unless DOD pushes to extend deadline | added July 1
Today is the last day for Army National Guard (ARNG) members to comply with the U.S. Department of Defense (DOD) covid-19 vaccine mandate or face separation — unless the DOD pushes back the July 1 deadline, an idea Army officials are considering, according to internal documents.
Under the military's mandate, after June 30, ARNG members won't be paid when they are activated on federal status, which includes their monthly drill weekends and their two-week annual training period, Associated Press (AP) reported. "No Department of Defense funding may be allocated for payment of duties performed [by] members of the National Guard who do not comply with covid-19 vaccination requirements," the Pentagon announced in November 2021.
"We're going to give every soldier every opportunity to get vaccinated and continue their military career," Lt. Gen. Jon Jensen, ARNG director, on June 25 told AP. "Every soldier that is pending an exemption, we will continue to support them through their process." "We're not giving up on anybody until the separation paperwork is signed and completed," Jensen added. "There's still time."
---
North Korea claims 'covid' outbreak originated from "alien things" found on south border | added July 1
North Korea's covid outbreak began with citizens touching "alien things" that had fallen near its South Korea border, state media in Pyongyang has claimed. Citizens were urged to be vigilant around objects that may have blown across the border from the South.
For years activists in the South have flown balloons across the border to send leaflets and humanitarian aid. In response, Seoul says there is "no possibility" covid could have crossed the border in that way. According to North Korea's state media, an official investigation found two people who became infected with covid early on in the outbreak after coming into contact with unidentified materials near the South Korean border.
An 18-year-old soldier and five-year-old child tested positive for the virus in early April after finding the objects on a hill in Ipho-ri, it reported. Since then, state media said: "The malignant covid-19 virus…has rapidly spread in the DPRK [North Korea]." As a result of the investigation, people in the country are instructed to "vigilantly deal with alien things coming by wind and other climate phenomena and balloons in the areas along the demarcation line and borders."
---
Justice Clarence Thomas debunks claims aborted fetal cells used in 'covid' shots, SCOTUS denies lawsuit challenging vax mandate on religious grounds | added July 1
In a sharply worded dissent, Justice Clarence Thomas expressed support Thursday for a debunked claim that all covid vaccines are made with cells from "aborted children." His dissent came in a decision by the Supreme Court to not take up a legal challenge by New York health care workers who opposed the state's vaccine mandate on religious grounds.
Thomas, citing the plaintiffs, wrote that the health care workers "object" to the state's vaccine mandate "on religious grounds to all available covid–19 vaccines because they were developed using cell lines derived from aborted children."
Pfizer and Moderna used fetal cell lines early in their covid vaccine development to test the efficacy of their formulas, as other vaccines have in the past. The fetal tissue used in these processes came from elective abortions that happened decades ago. But the cells have since replicated many times, so none of the original tissue is involved in the making of modern vaccines.
---
Fauci found 'covid' positive again after multiple negative tests, says he will take second course of Paxlovid drug pills due to even worse rebound | added July 1
After testing positive for covid-19 earlier this month, Dr. Anthony Fauci said Tuesday that he has joined a growing group of people experiencing a Paxlovid rebound, following treatment with Pfizer's antiviral. Fauci, 81, said that when he first tested positive two weeks ago, he had very minimal symptoms. However, when he began to feel worse, "given [his] age," he was prescribed Paxlovid.
Other than fatigue and a bit of congestion, Fauci reported that he felt "really quite well," and after his five-day course of Paxlovid, he tested negative with a rapid test. However, after testing negative for three consecutive days, Fauci said he decided to take one more test out of precaution and subsequently found himself positive again on the fourth day.
"It was sort of what people are referring to as a Paxlovid rebound," Fauci said during a remote interview with the Foreign Policy Global Health Forum on Tuesday. Over the course of the next day, he began to feel "really poorly," and "much worse than in the first go around," he added.
---
NYC creates first mobile testing units to give free Paxlovid pills immediately after testing 'positive' | added July 1
New York City is creating the first mobile testing units in the United States that will allow people who test positive for the coronavirus to immediately receive for free the antiviral treatment Paxlovid. Mayor Eric Adams announced the new program on Thursday in Manhattan with Dr. Ashish Jha, the White House covid-19 response coordinator.
The new "Test to Treat" mobile unit program is part of federal and city efforts to reduce the impact of the virus and to prepare for future waves of cases. Health officials want to improve access to antiviral drugs for vulnerable New Yorkers who may not know about the treatment or do not have a primary care doctor or health insurance.
Mr. Adams, a Democrat who took office in January, tested positive for the virus in April and has said that his infection was mild in part because he took Paxlovid. The treatment, made by Pfizer, has been found to substantially reduce the chances of severe illness in high-risk people if patients start taking it early in the course of infection. Federal regulators authorized the drug for emergency use late last year, and on Thursday Pfizer said it had applied to the Food and Drug Administration for approval of the treatment.
---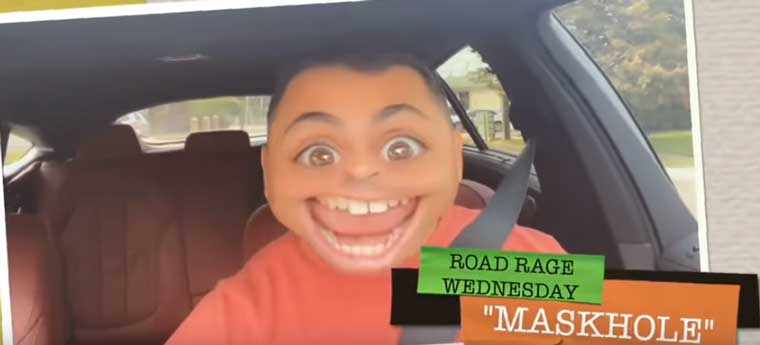 On the road with maskholes | added July 1
Uncle Vinny lets out steam on the road with maskholes.
---
'Covid' makes a comeback in Wuhan as two asymptomatic port workers test positive | added July 1
Covid-19 has returned to the central Chinese city where it first emerged, with two cases reported in Wuhan and a swelling outbreak in a neighboring province that's already seen counties locked down.
Two port workers in Wuhan came down with asymptomatic covid infections, authorities said Friday. They're the first cases there in more than a month and come just days after President Xi Jinping's symbolic visit to the city, where he reiterated China's pursuit of a zero-tolerance pandemic policy that's leaving the country isolated and subject to unpredictable restrictions.
Xi Warns Against 'Herd Immunity,' Vows to Stick With Covid Zero. Meanwhile, Anhui province to the east reported a significant increase in cases, to 107 on Friday from 14 a day ago, mostly in a small county of some 763,000 people that has already been locked down. The county will undergo a fourth round of mass testing to weed out infections, with positive cases and their close contacts sent to government quarantine, in line with China's ongoing approach. Late Friday, the neighboring county of Lingbi — home to more than 1 million people — was also locked down.
---
Concerning increase of 'pandemic babies' born during 'covid' in ICU with no immunity to respiratory viruses | added July 1
A concerning number of 'pandemic babies' with no immunity to respiratory viruses are ending up seriously ill in ICU. Doctors have revealed children born during the covid-19 pandemic are requiring intensive care 'from encountering viruses they haven't come across before', such as influenza, RSV and covid.
The children had been born and raised when there were virtually no other viruses circulating in Australia, other than covid-19. The Children's Hospital at Westmead infectious diseases paediatrician Dr Philip Britton said an analysis of ICU admissions across shows babies are testing positive for influenza and covid at the same time.
'Over the last month or so, we have seen four times the admissions to hospital for flu in children as for covid,' Dr Britton told The Daily Telegraph. Dr Britton said five per cent of the children presenting with co-infections were being admitted to ICU, a statistic he described as 'very concerning'.